How to cook the mayan mayhem slice
I've raided my Mamma Cass's Mayan kitchen for a deliciously healthy, sweet, full of fibre recipe that will rock your diet into overdrive. High in fibre, weight watcher's dreams come true. :)
65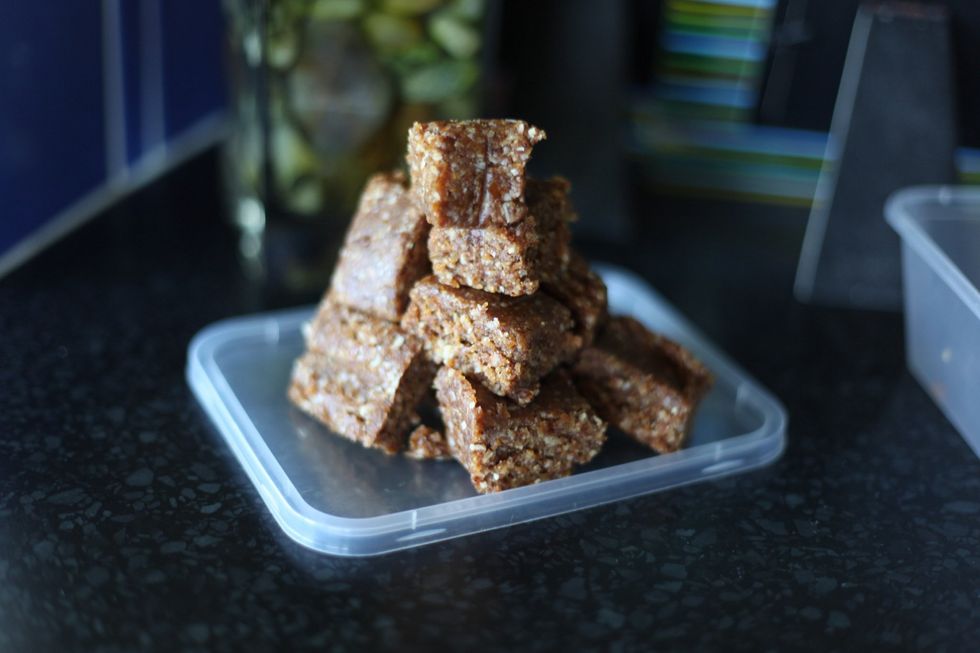 My new recipe series is my personal insight into the good and bad of emotional eating, losing weight, it's the effects on our self confidence, self worth. My own personal account.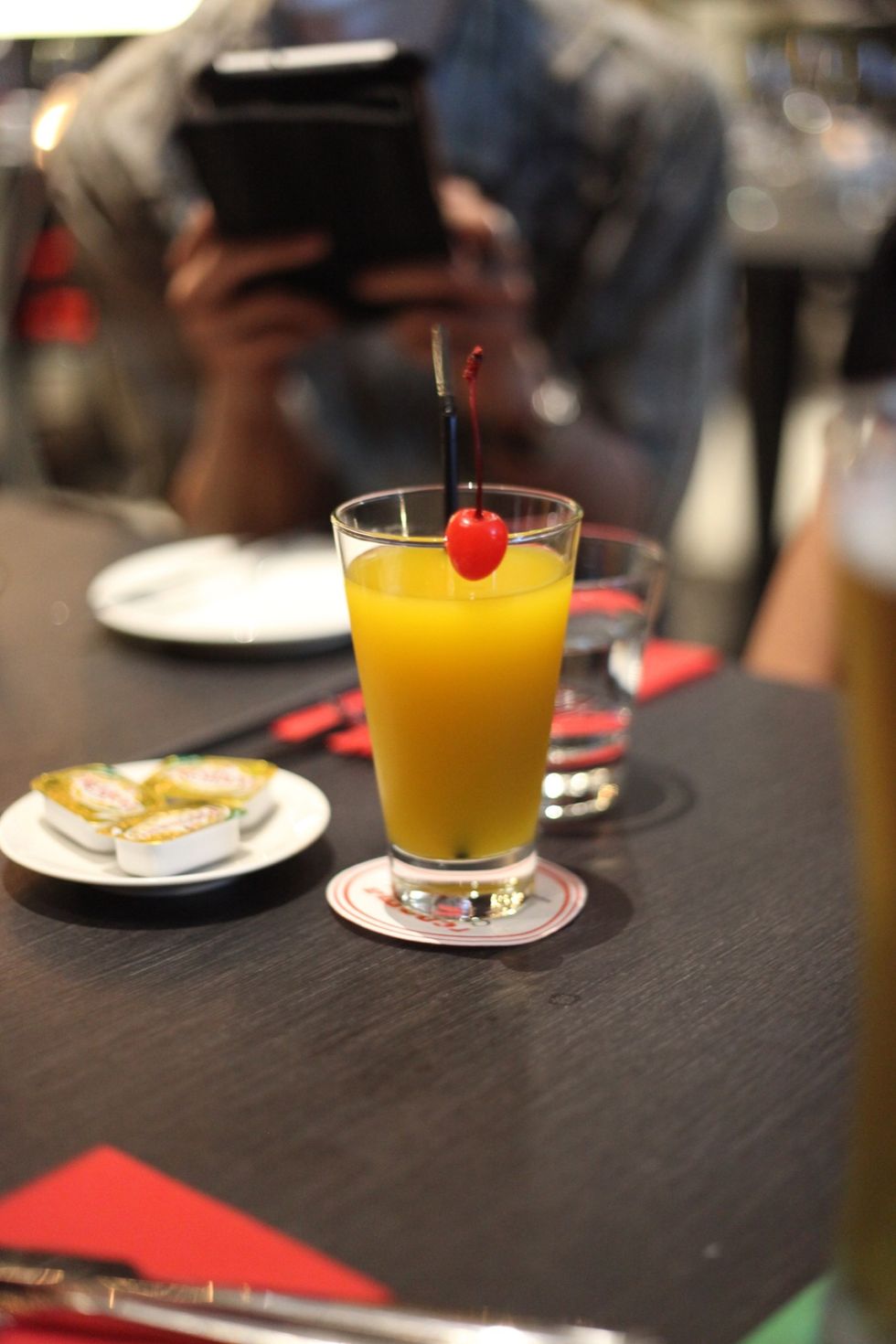 Grab a fresh orange juice, add 1/2 a teaspoon of pure coconut oil, stir through for a non alcoholic orange burst. For a piña colada, use pineapple juice, but make sure it's fresh!! Let's begin.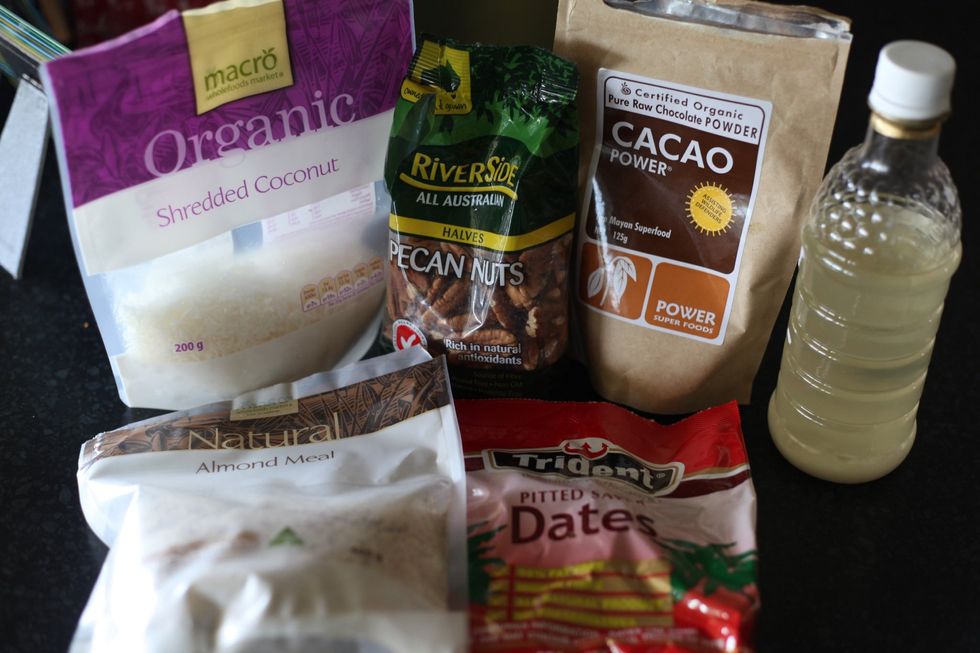 Gather all your ingredients.. Did you wash your hands? How I've missed asking this question so much.. Hope you all had a lovely Christmas and thank you all for the messages. We've missed you much..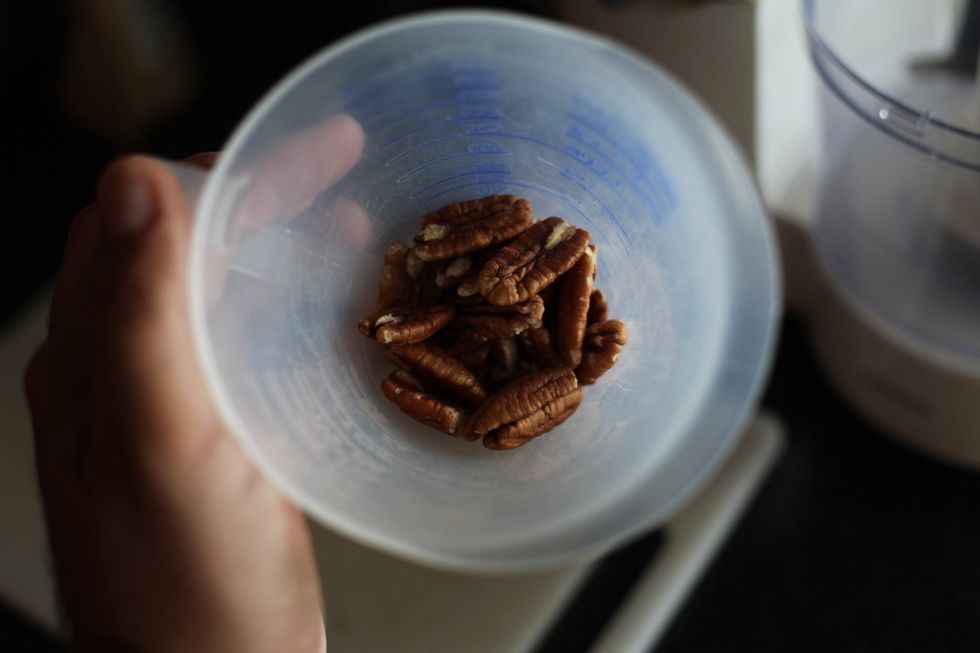 1/2 cup of pecans. Very rich in antioxidants. Filled with oleic acid, ellagic acid and gamma-tocopherol. Well lovely words aren't they? Don't ask me?! Lol. I'll just say Lots of vitamins & minerals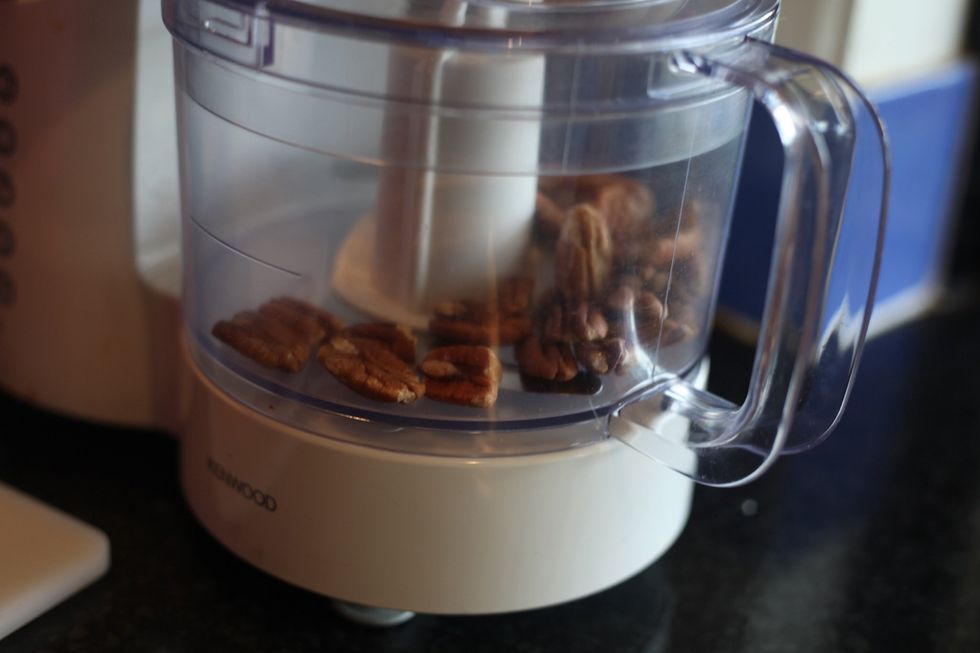 Into the processor they go. Low to medium speed is fine. We don't want to obliterate everything into a paste. YET!!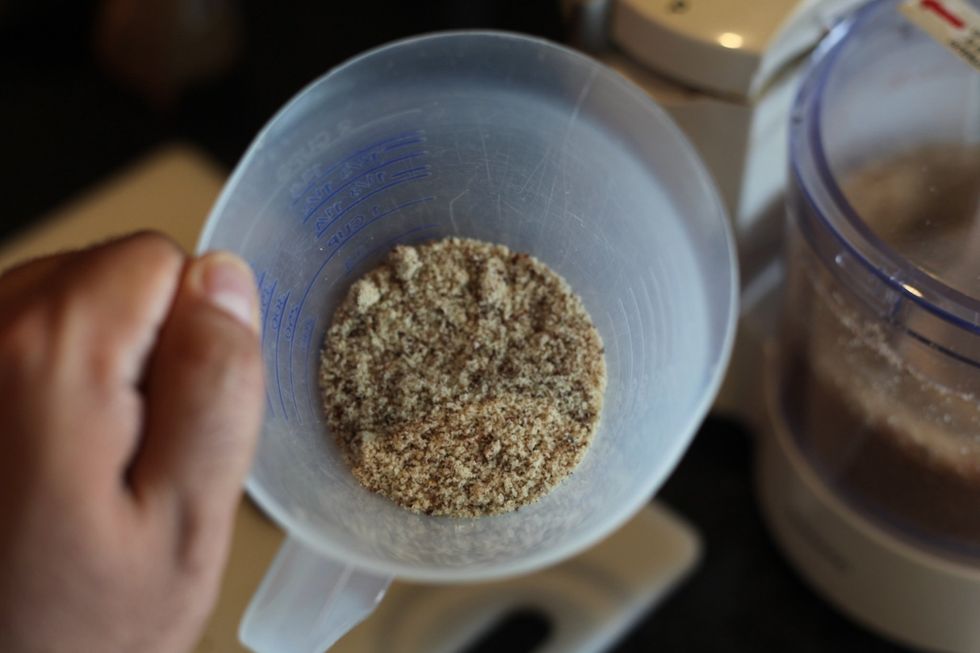 1/2 cup almond meal into the mixer or if you have unsalted almonds, throw half a cup into the food processor.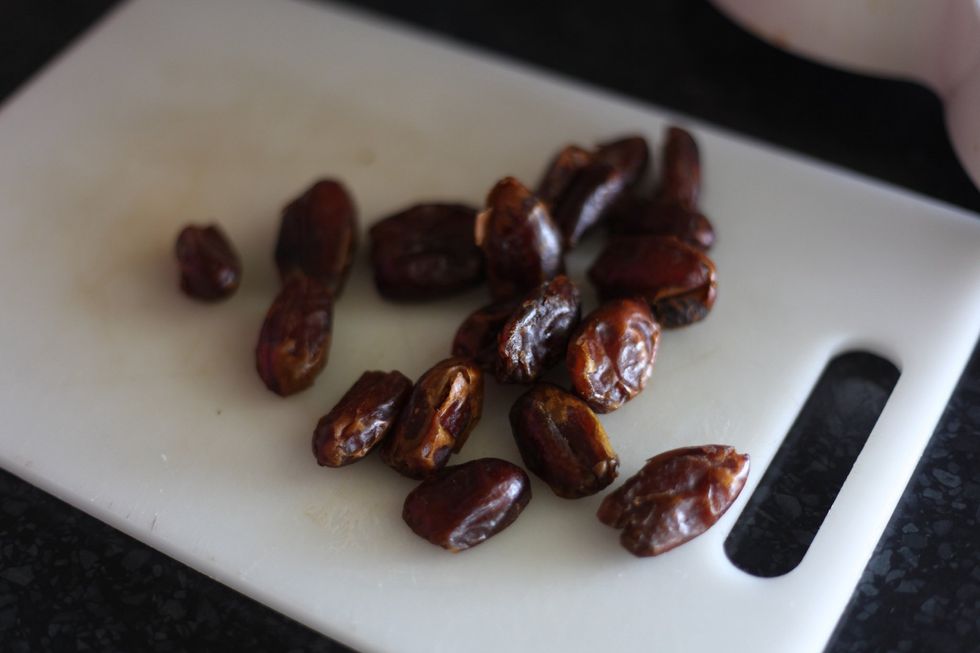 I normally hate dates in all shapes and sizes. However in this recipe, the taste of the dates is so delicious. So I'm retraining my brain to like dates..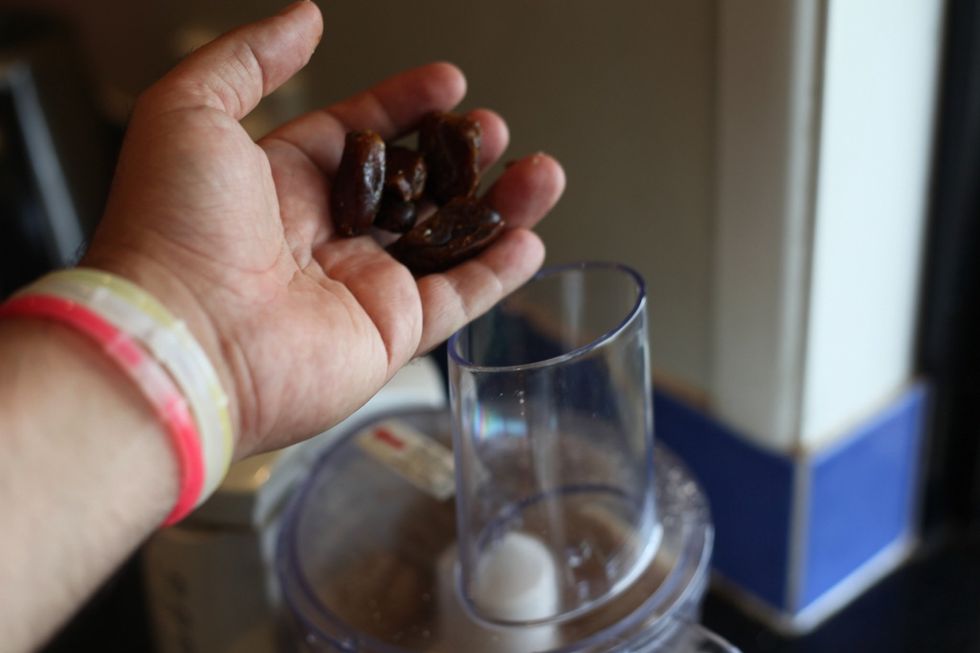 Add them in whole...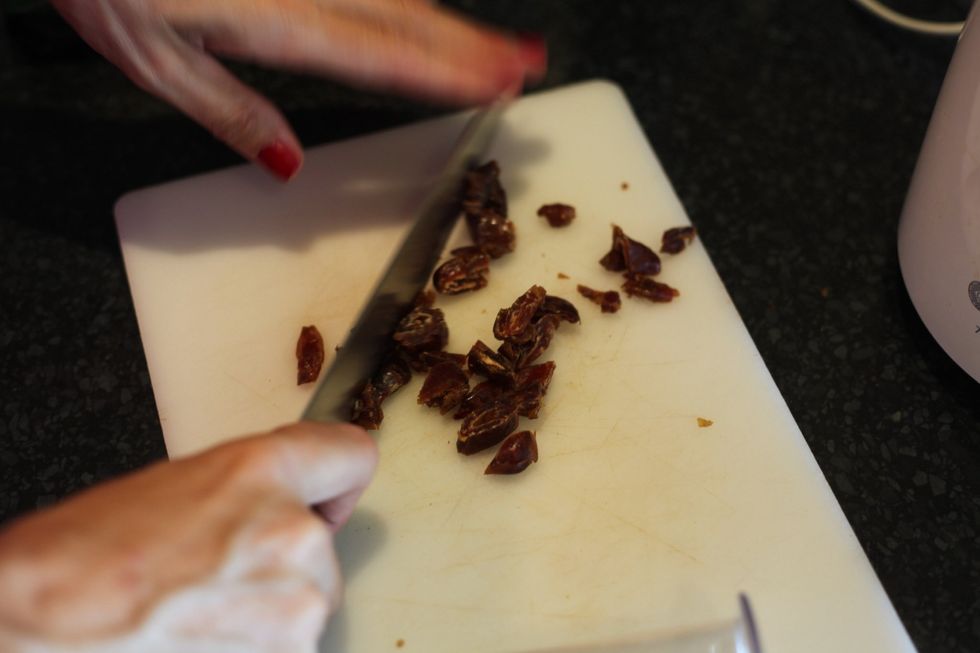 Or chop them up. It makes no difference but we decided to do a bit of both.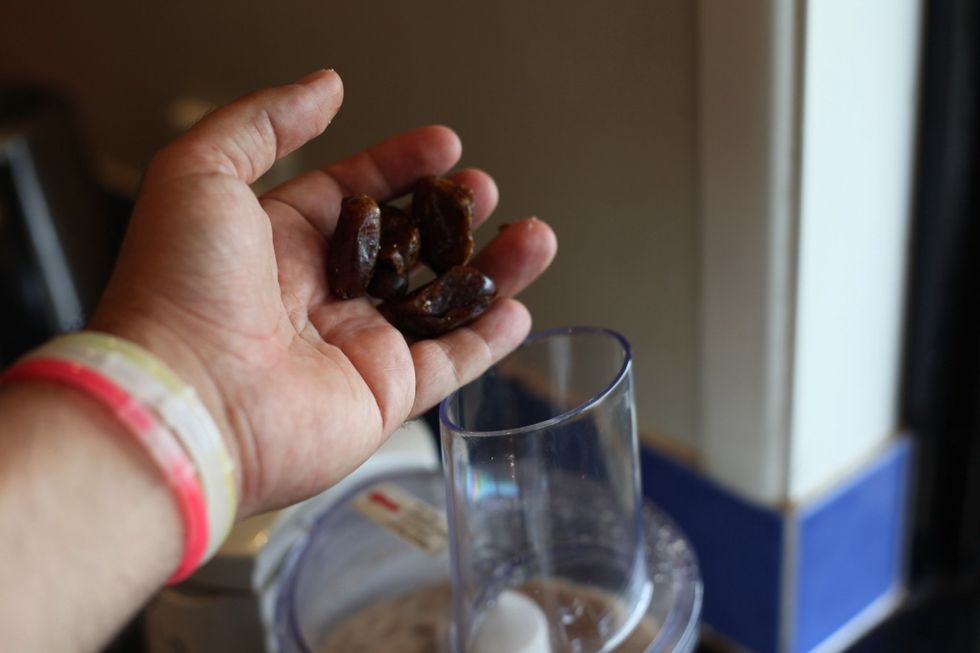 You guessed it! Into the processor they go..start with 1/2 a cup and add a bit at a time until your mix starts to form together.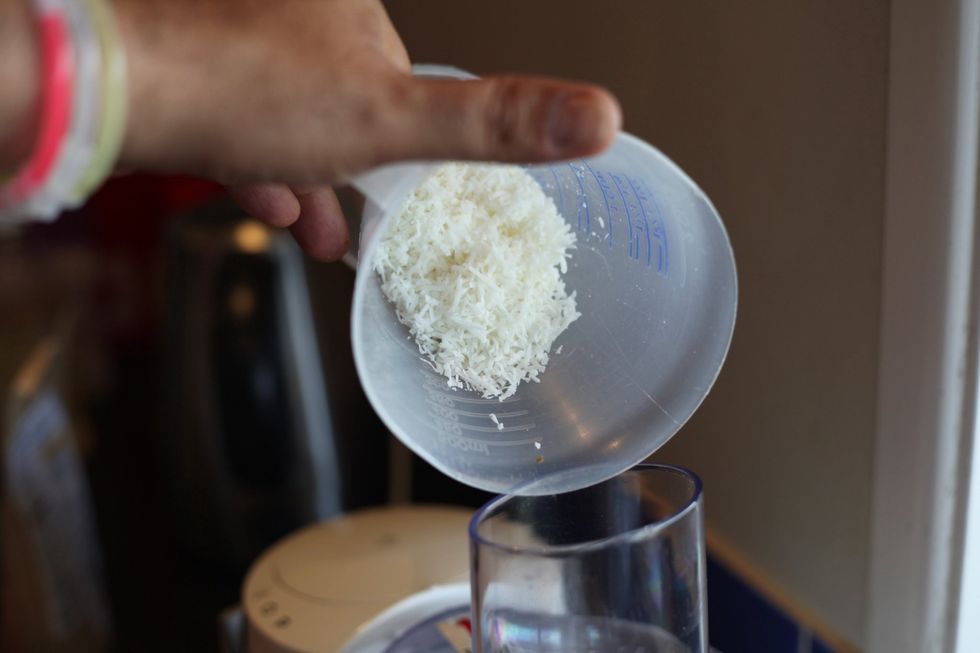 1/2 a cup of organic shredded coconut.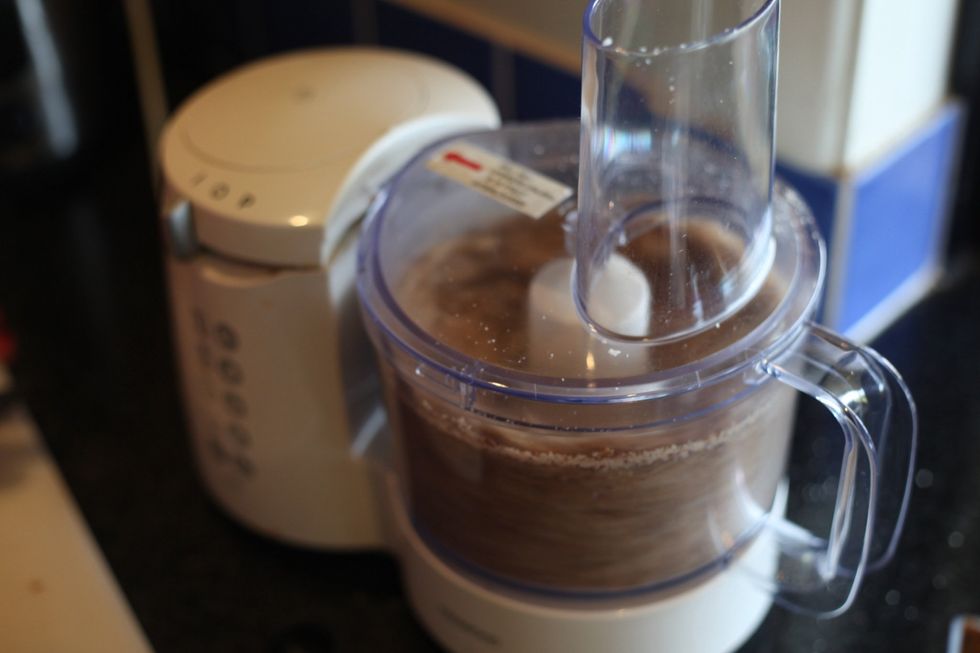 At this point you can turn up the speed to high..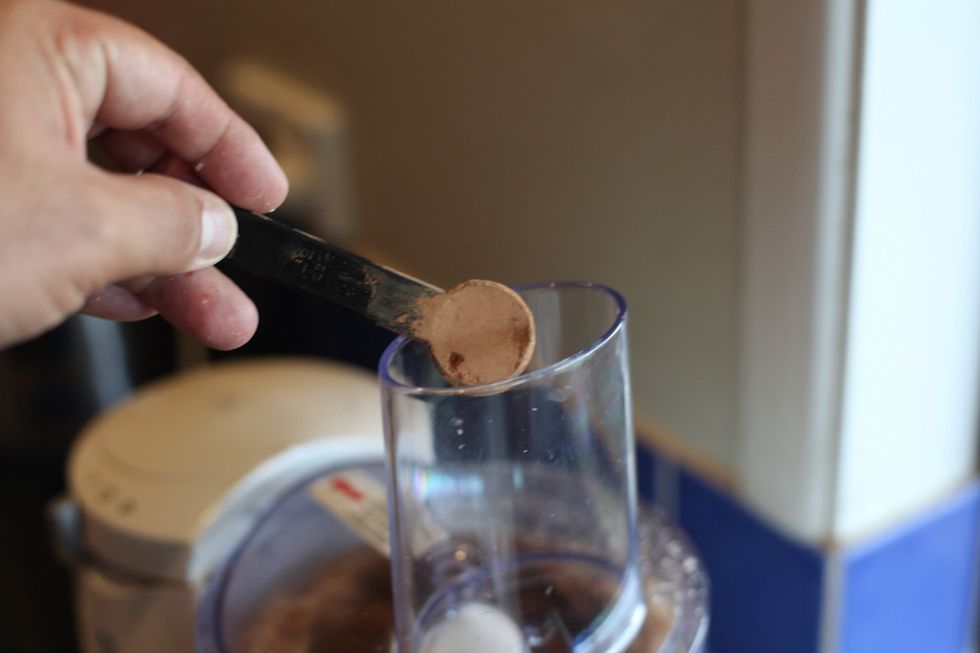 Pure, organic, cacao powder .. Choose your chocolate strength!! Add 1 teaspoon at a time. We used 1 tablespoon ..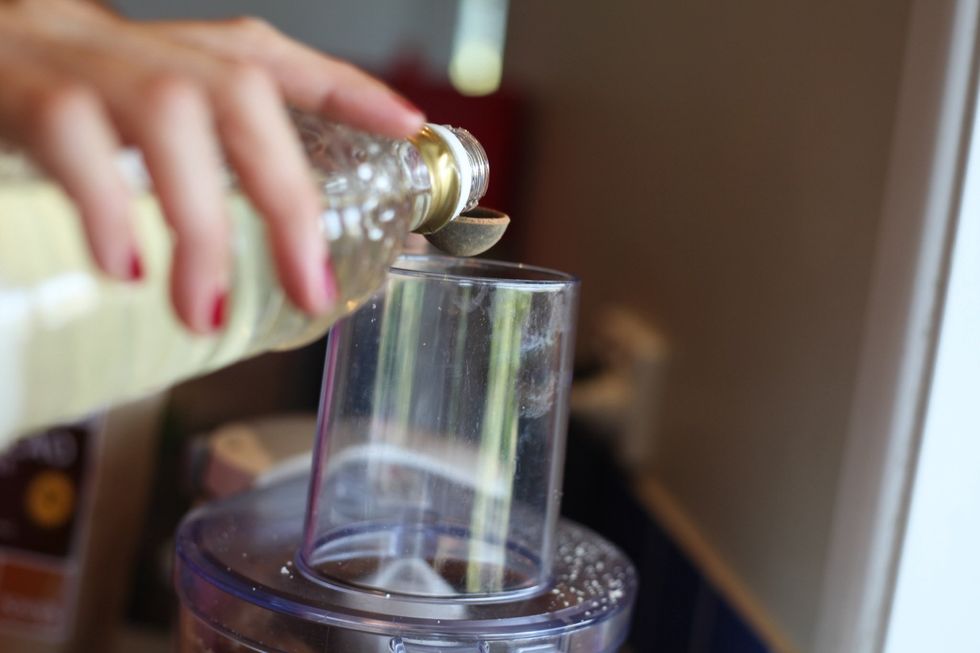 1 teaspoon at a time of pure coconut oil. We used 1 tablespoon. It's all your choice, depending on the strength of the flavours you want. More nutty = less cacao & coconut oil.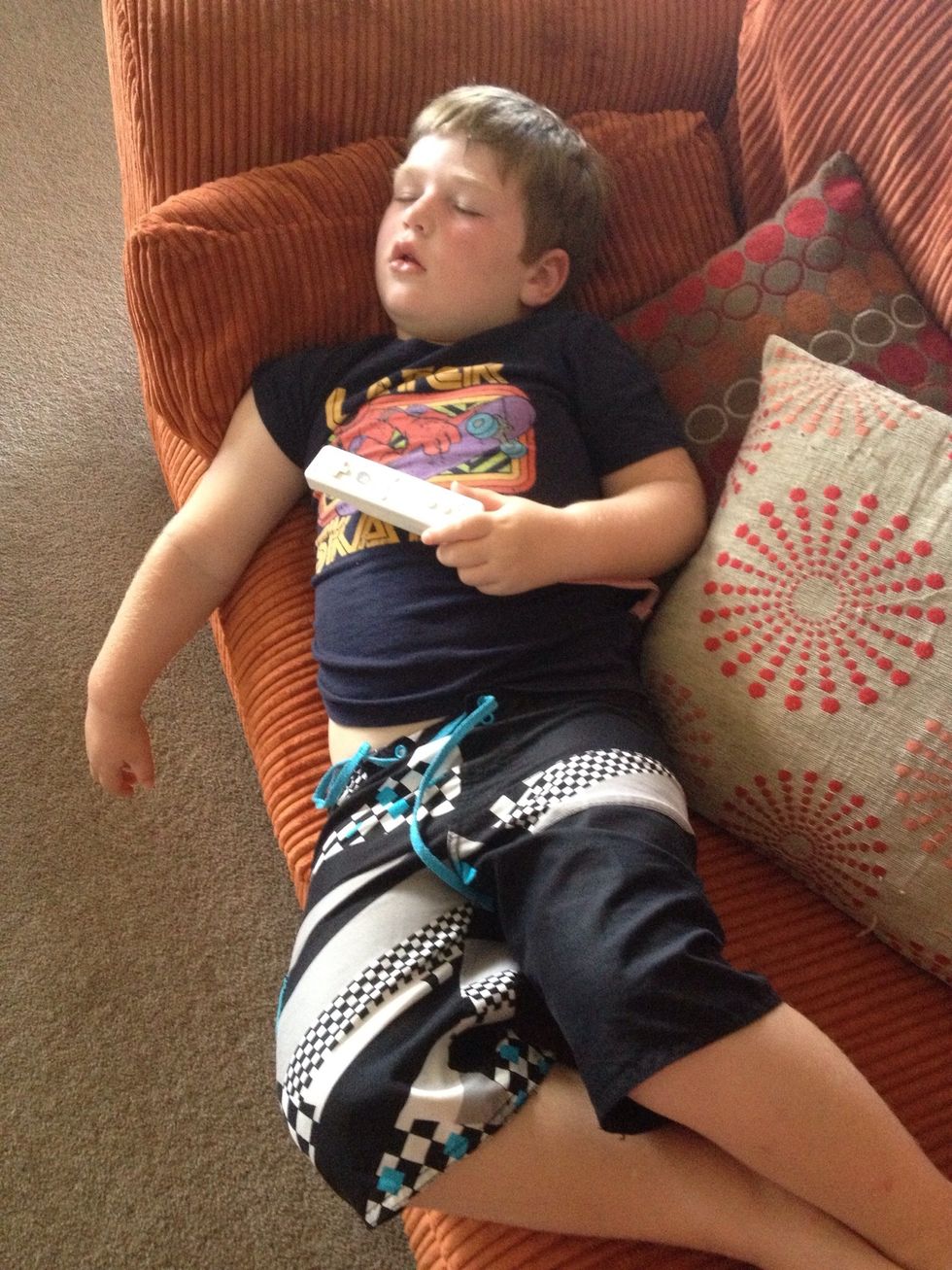 Have a game of Wii sports, completely wear yourself out while the processor mixes everything up ... And...
You should have something like this.. Now as you can see its still a little crumbly and not stuck together completely. So lets fix that ..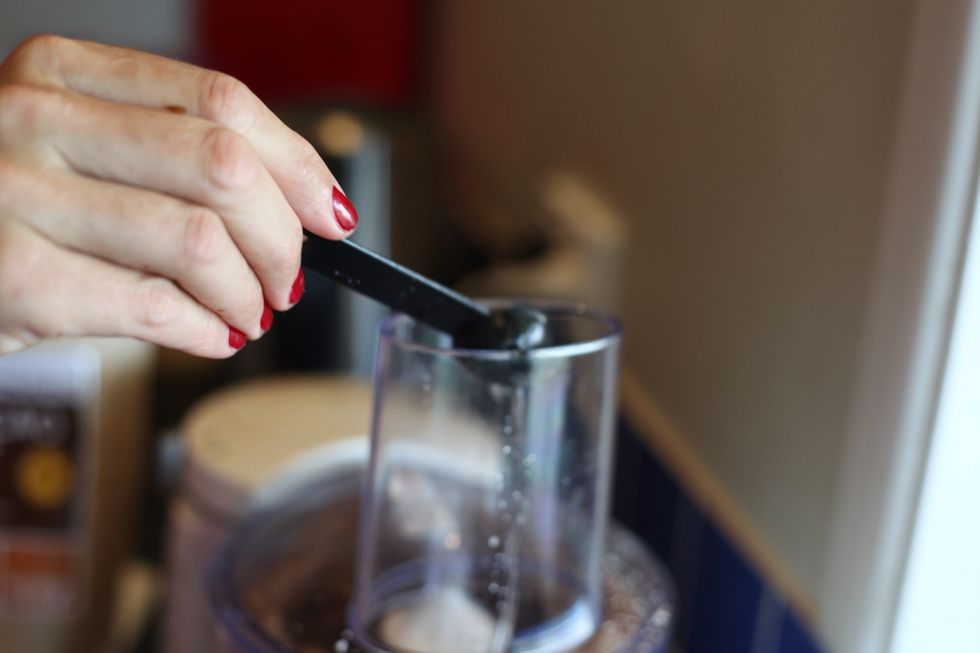 1 tiny trickle of water until you see, hear and feel your Mayan mixture sticking together.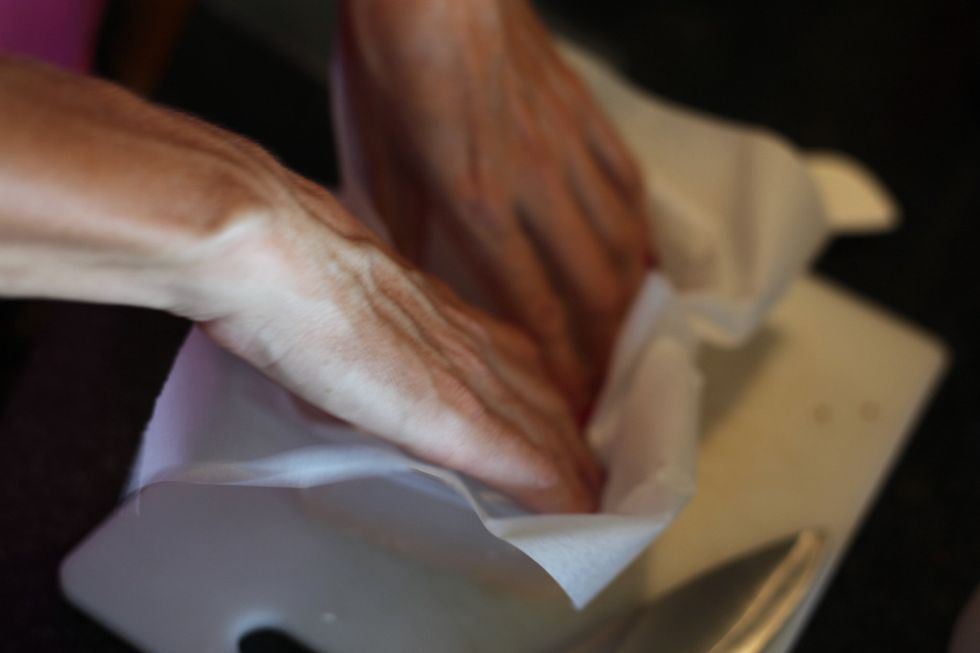 Line a small tray of your choice with baking or wax paper.. Don't worry we're not baking anything.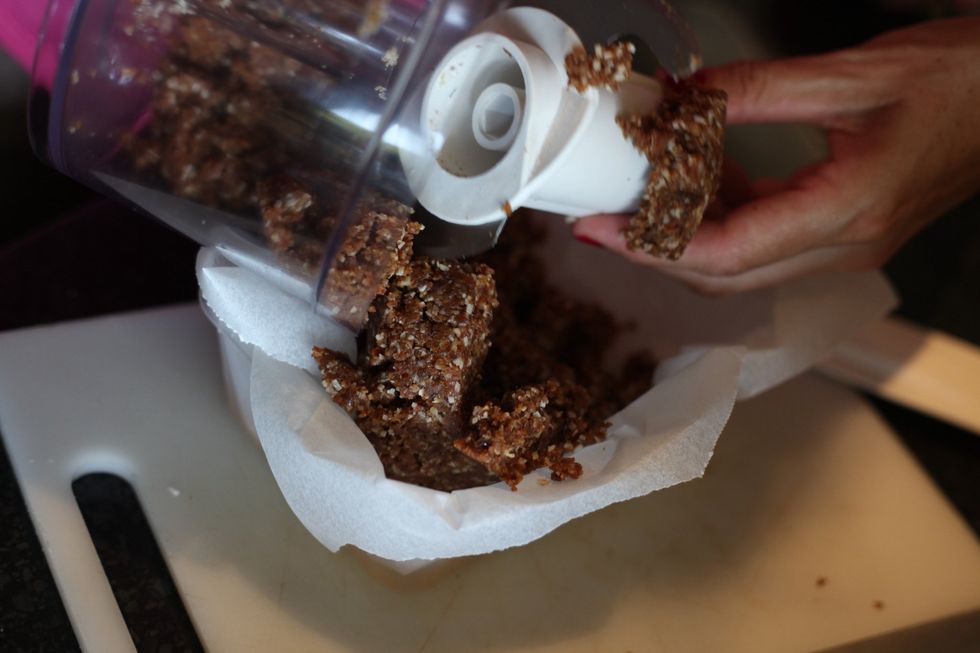 Pour the mixture into your tray .. Flatten it out by pressing it into the tray using your spatula.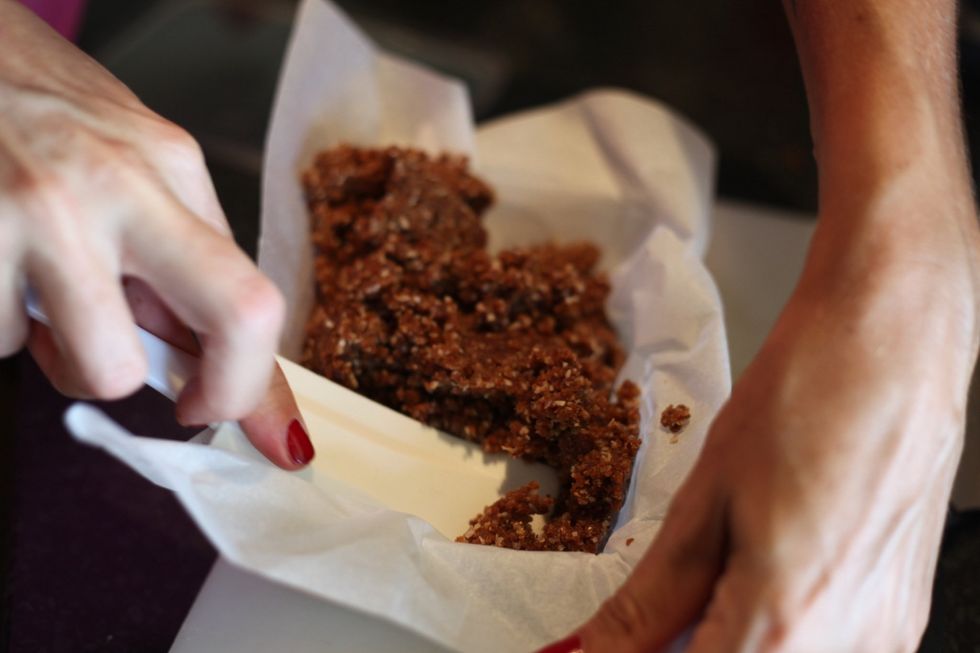 Like so..
Press, push smooth and press again..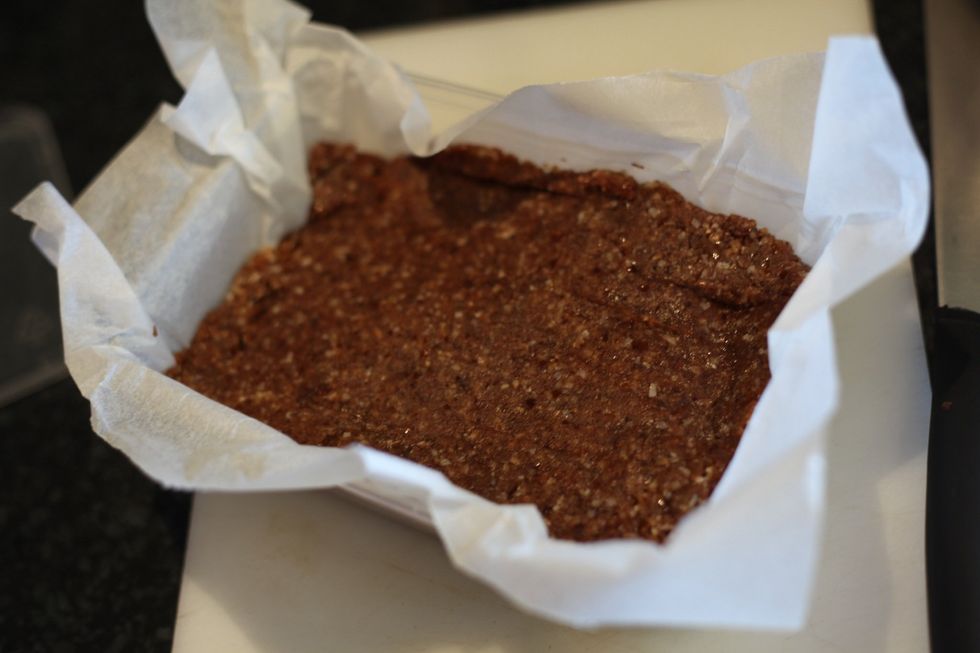 We just used a disposable plastic food container..
Close the lid and stick it in the fridge for an hour or so.. Actually it's ready to eat now... And this whole container of Mayan slice didn't last very long .. Cut into cubes and eat eat eat ..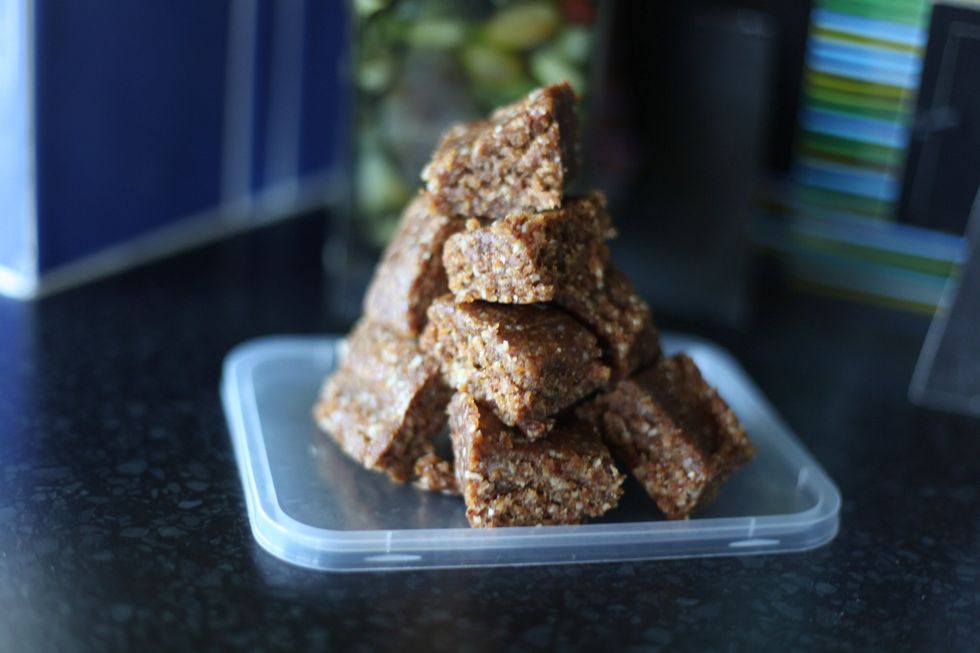 As I was a bit late to catch a flight, I didn't realise I used the plastic lid as a plate to take this photo.. I'm such a pro sometimes lol. Enjoy these healthy delights and lots of love from us.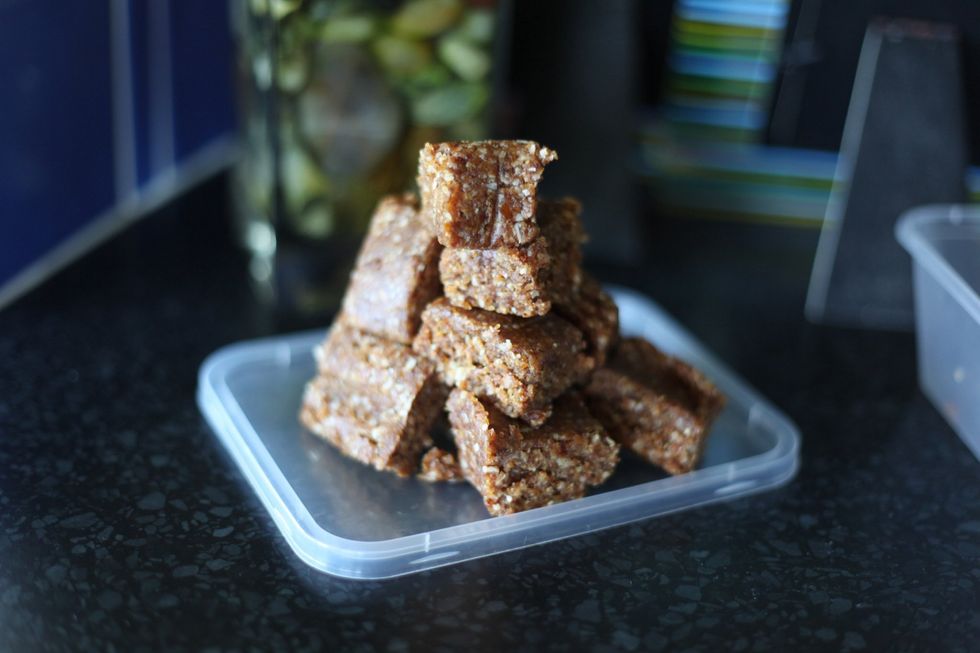 Thanks a million for supporting us.. We look forward to sharing our 2013 with you. Communicate with me via twitter, FB, walaoehtv.com and private message here on Snapguide. :)
1/2c Pecans
3/4c Almond meal or ground almonds
1.0c Pitted Dates
1/2c Shredded coconut
1/2c Optional: Your favourite unsalted Roasted nuts
1.0Tbsp Organic coconut oil
1.0Tbsp Pure Cacao powder
1.0tsp Water
Michel Daher
Micho here. Amateur experimental chef and lover of food. Thanks for all your support. Join my Food Journey www.naturallygoodfood.com