How to cook the easiest beef & potato bake
As our winters are getting colder by the year, our lunches get warmer. This beef and potato bake costs around $11.82 and feeds 10 people, or 4 Lebanese people. Hahaha.
22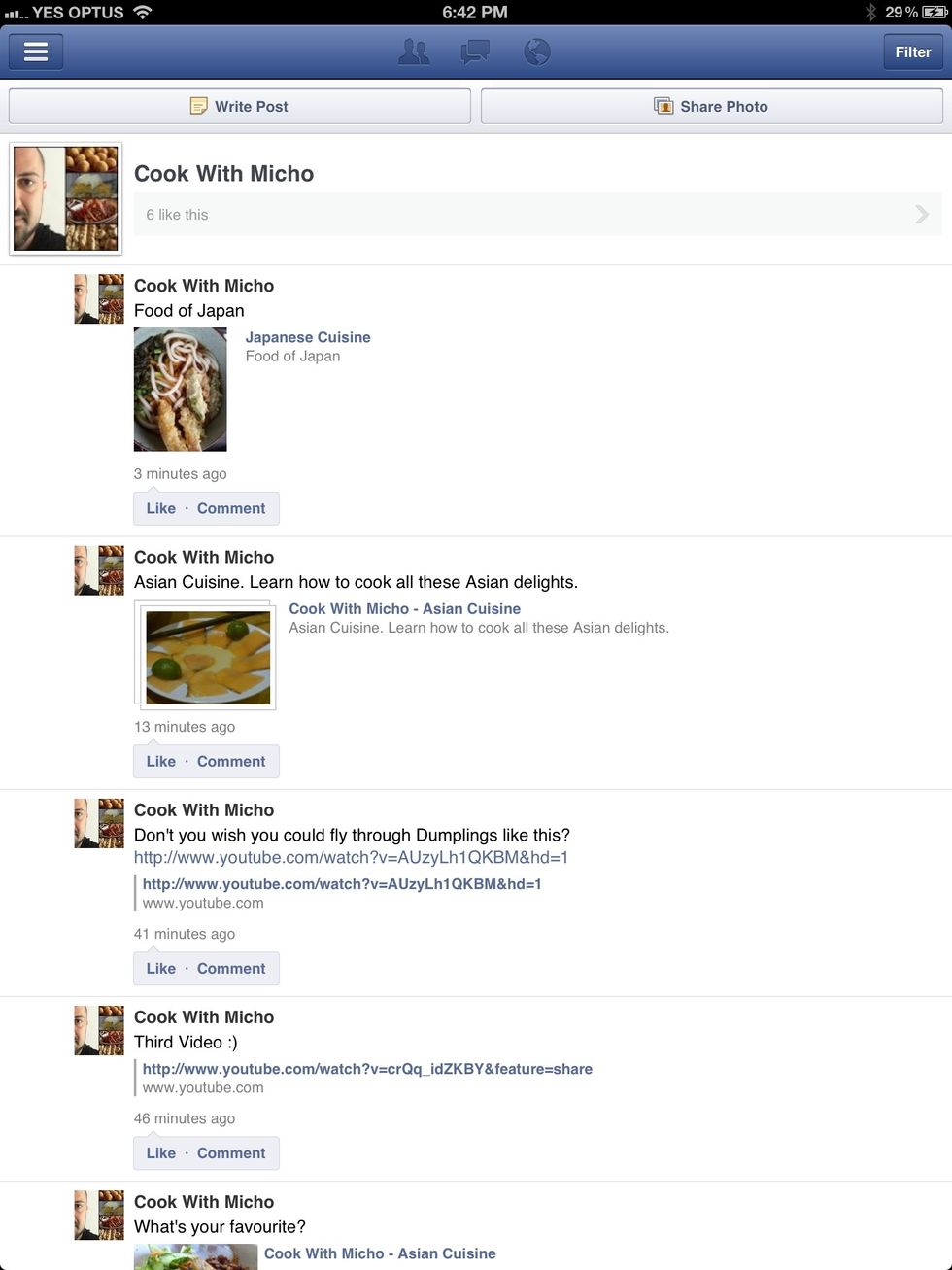 Join me on Facebook and check out the latest recipes, hints and tips and all the photos from our collection. Thanks again for all you support. www.facebook.com/cookwithmicho Let's get started.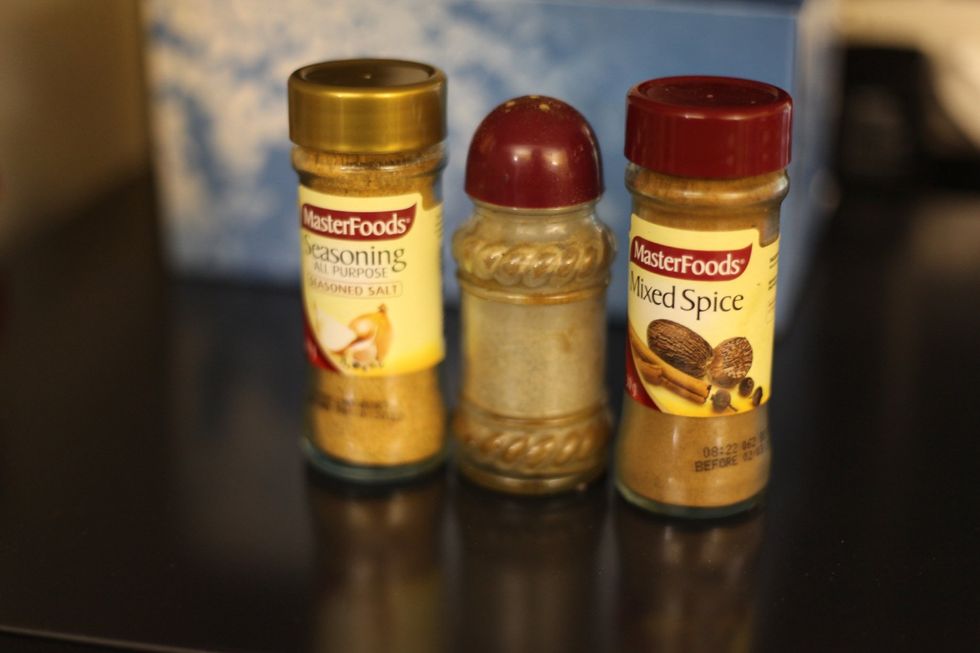 You've seen these a dozen times already however you're welcome to change the spice mix according to your taste. 1 teaspoon of all spice, 1 teaspoon of mixed spice and a dash of black pepper.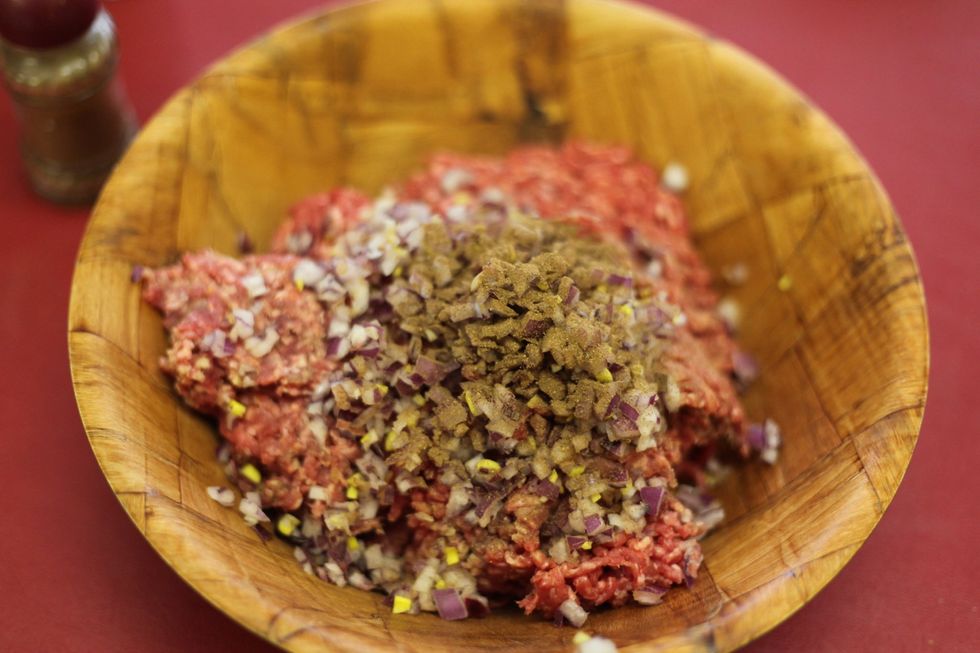 Chop your red onion (sometimes called Spanish onion) and add it to your beef mince with your spices mix.
Add 4 table spoons of bread crumbs. Wash your hands or use gloves as it's time to play.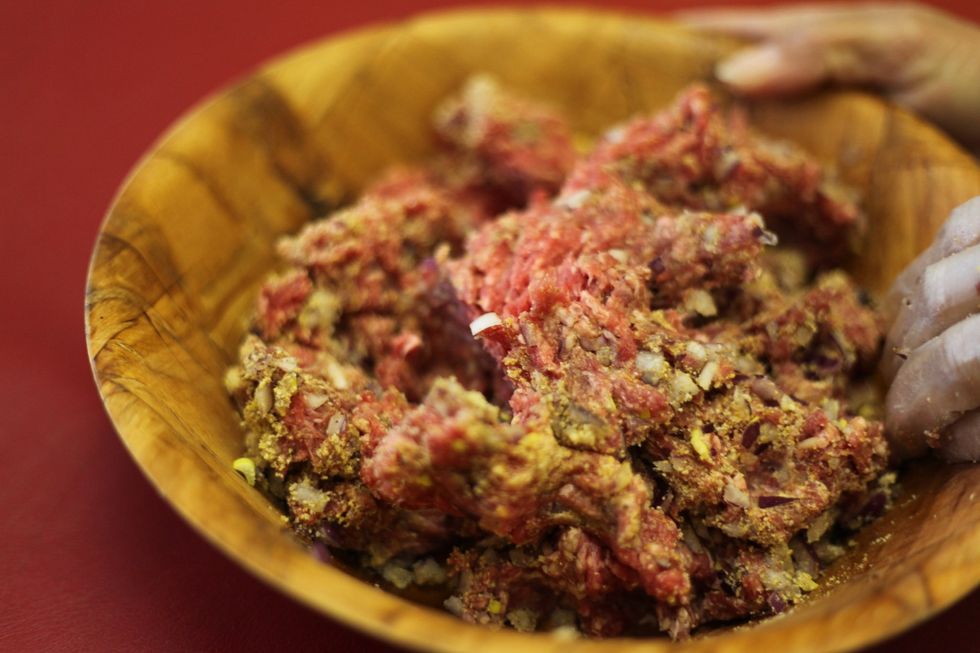 Mix it thoroughly by squashing the mix through your fingers to get your spices through it. If you want to change this to an Italian flavour remove the spice and add basil, parsley or Italian herbs.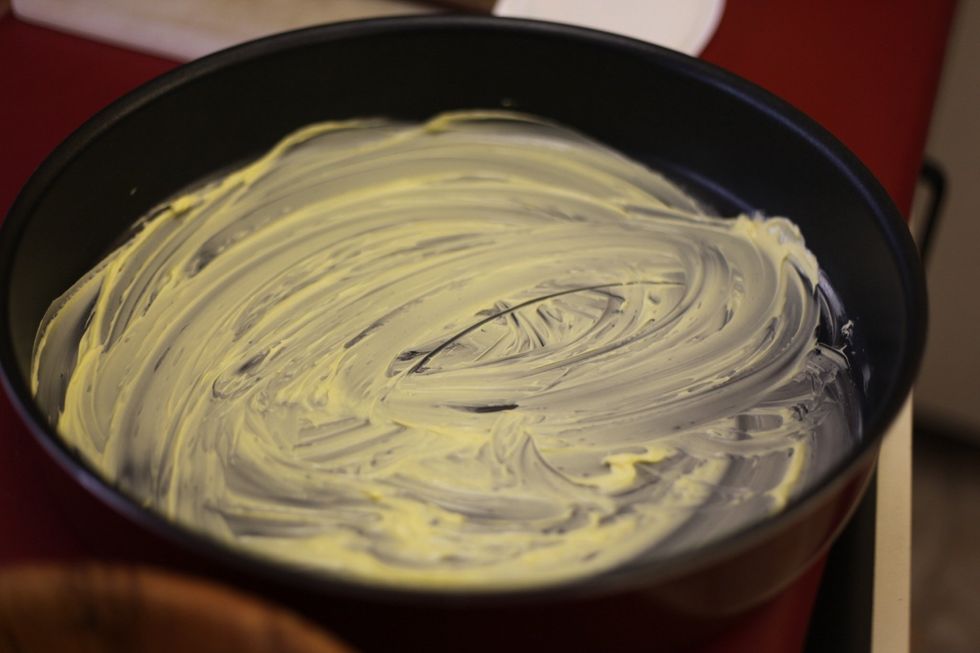 Spread a tablespoon of heart attack. I mean butter or margarine. If you want a healthy option use the cholesterol reducing margarine.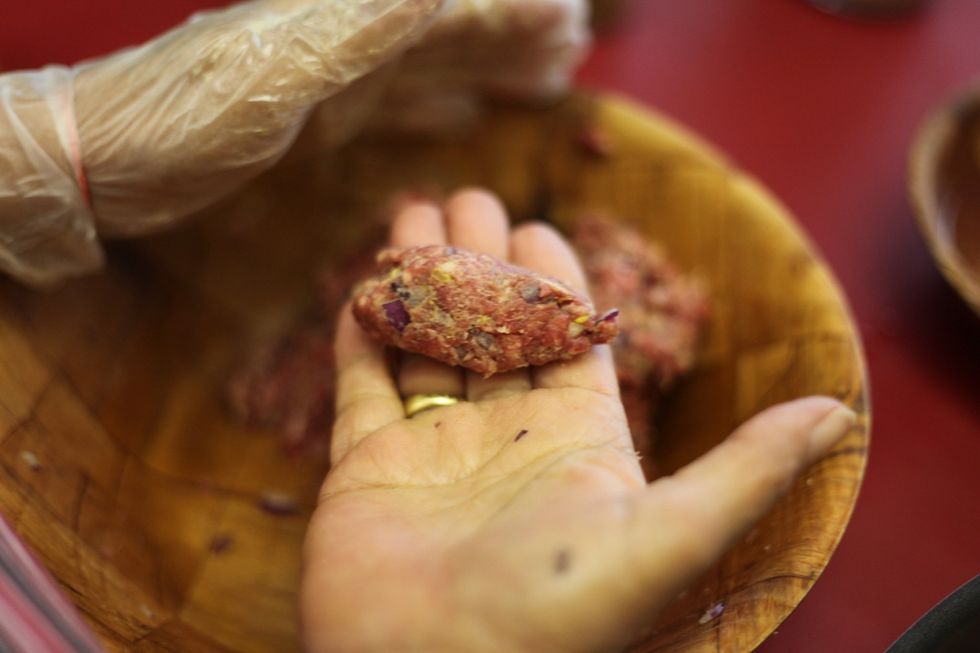 Roll the meat either into meat balls or cylinders like so.
Place as many as you can, side by side. Traditionally the meat is pressed flat into the baking pan. It's entirely up to your creativity.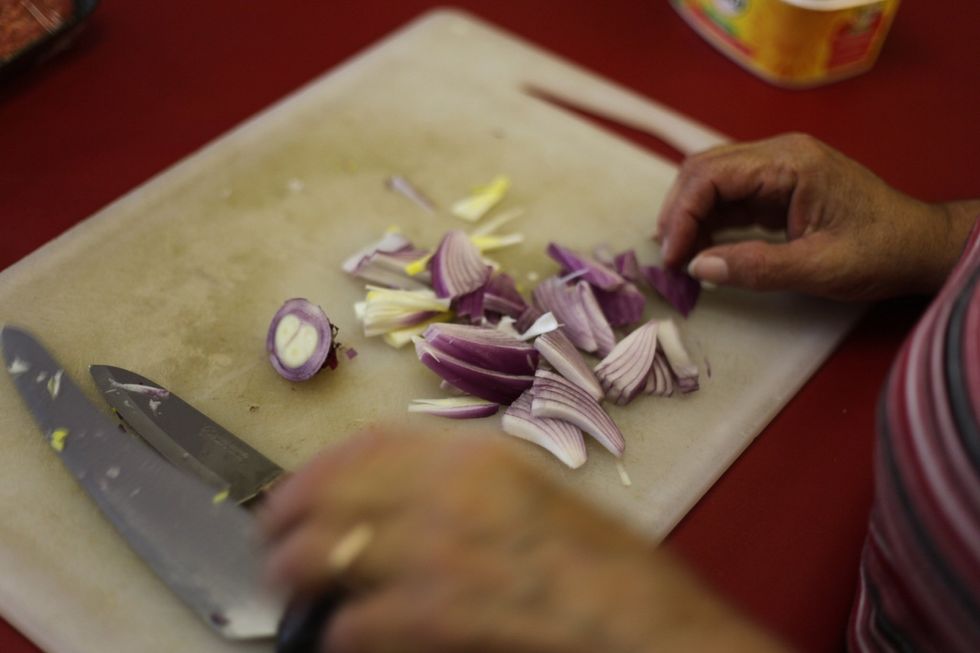 Slice up 1 white onion and 1 red (spanish) onion. Wonder why they call this red?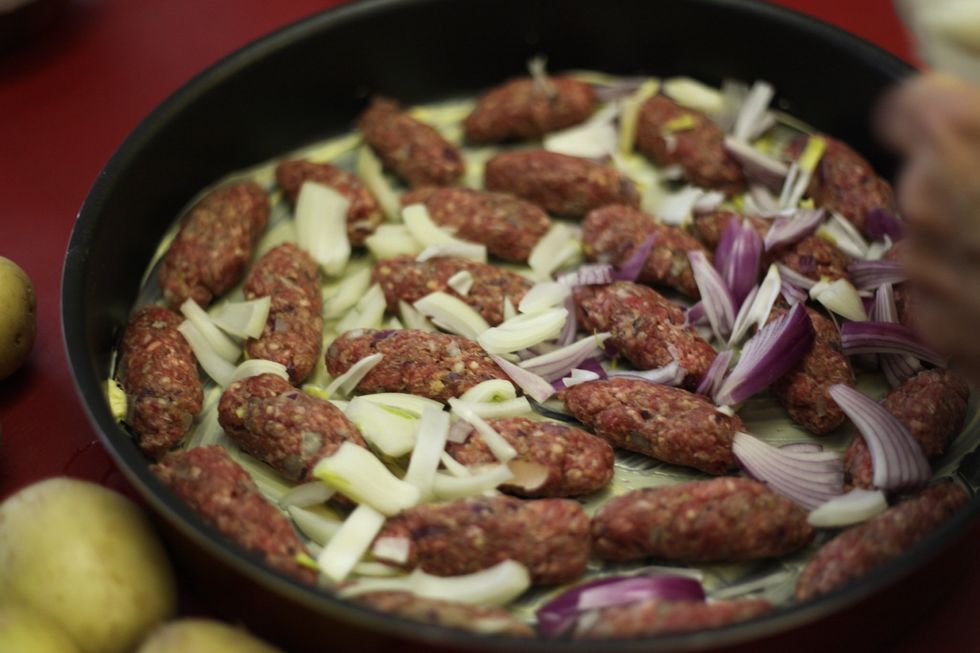 Sprinkle all around and between the meat.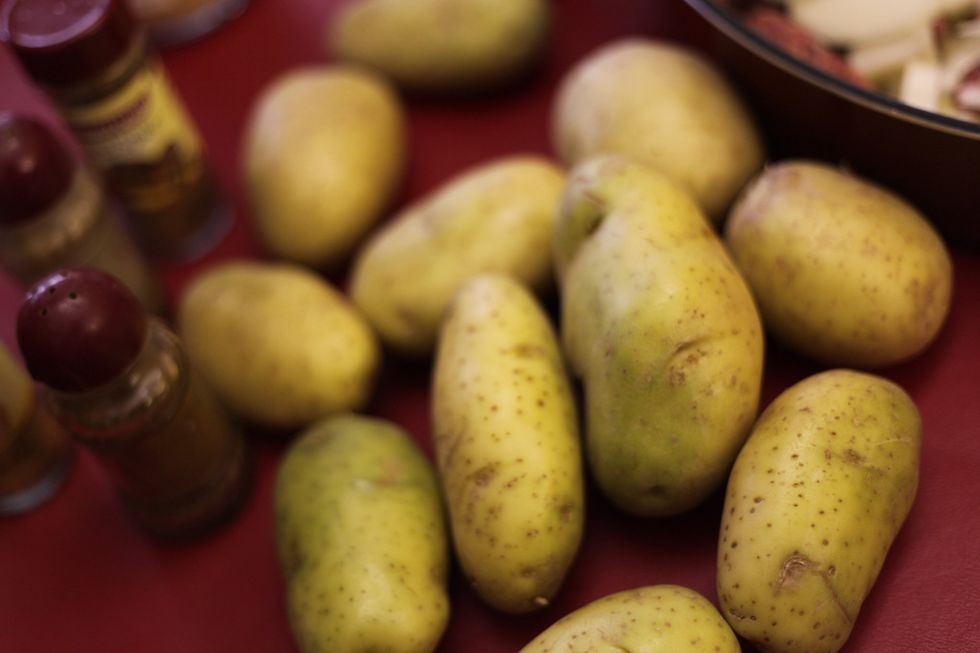 Grab 10 or so potatoes and peel them.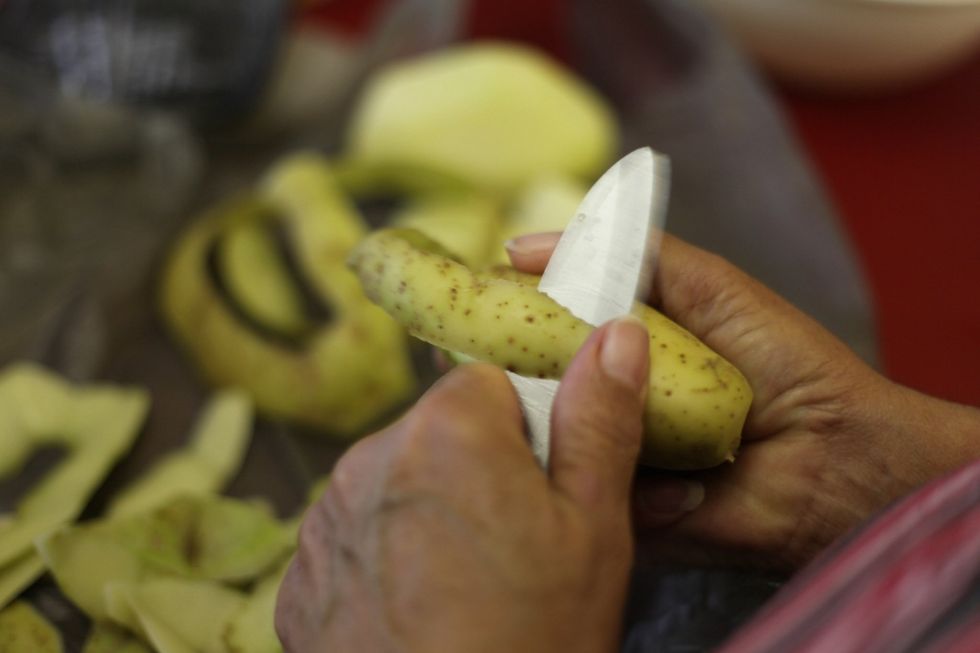 If you're holding the world record for the fastest and most accurate potato peeler, use a knife. If not just use a potato peeler.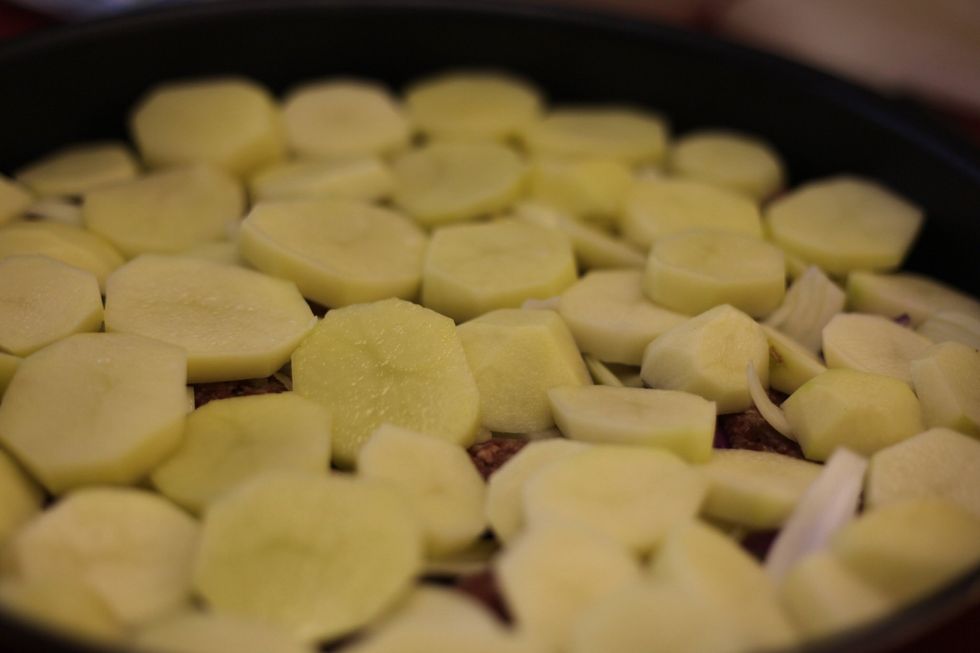 Thickly slice the potato (about 1-1.5 cm) and place on top of the meat. They don't have to be so accurately sliced. Just make sure they are thick.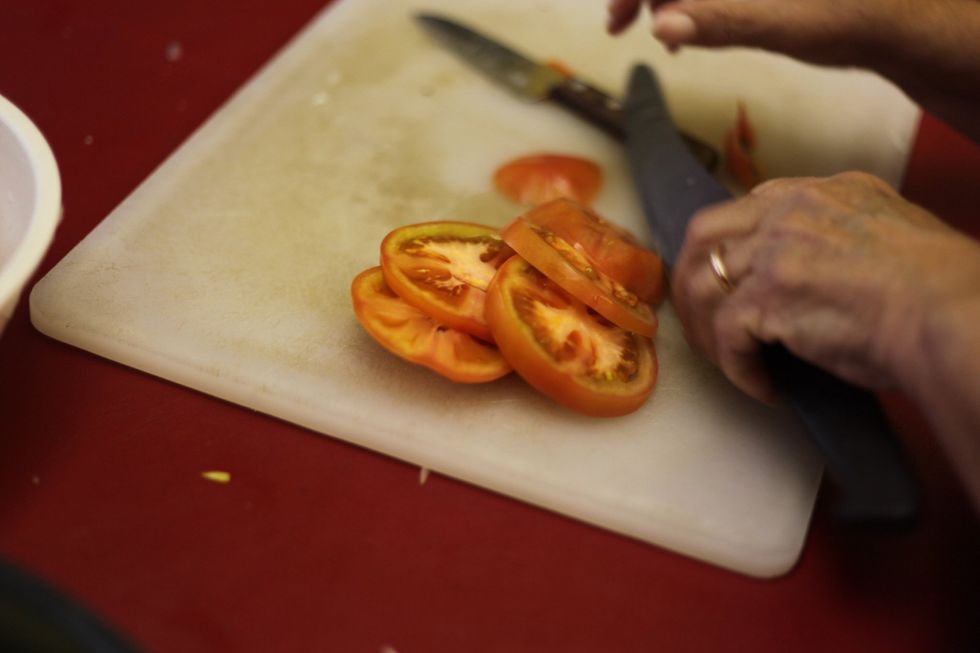 Grab about 8 large tomatoes. Slice the tomatoes the same way as the potato.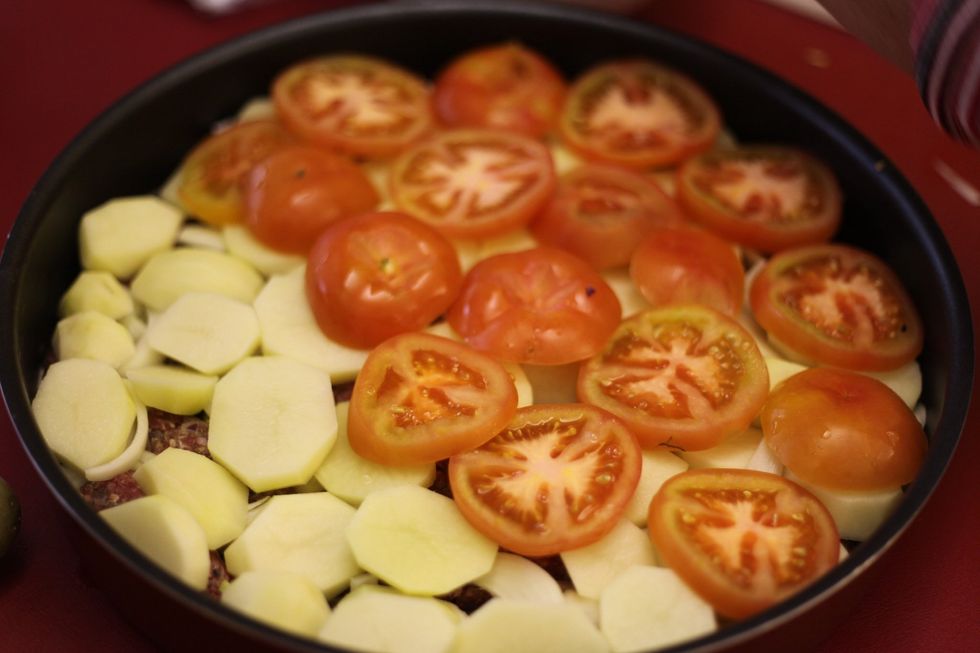 And add another layer over the top.
It should look something like this. Well done! We're almost there.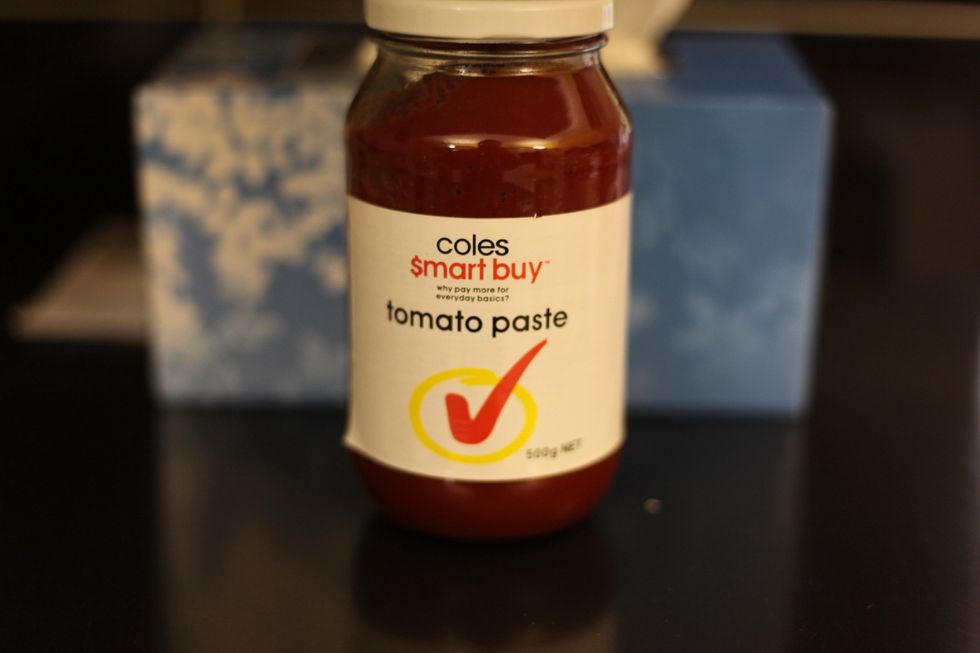 Add about 200 grams (works out about 2 big tbsp) grams of your favourite tomato paste and do the following. Every 1 tbsp of tomato paste, 1 cup of boiling water and dissolve the paste.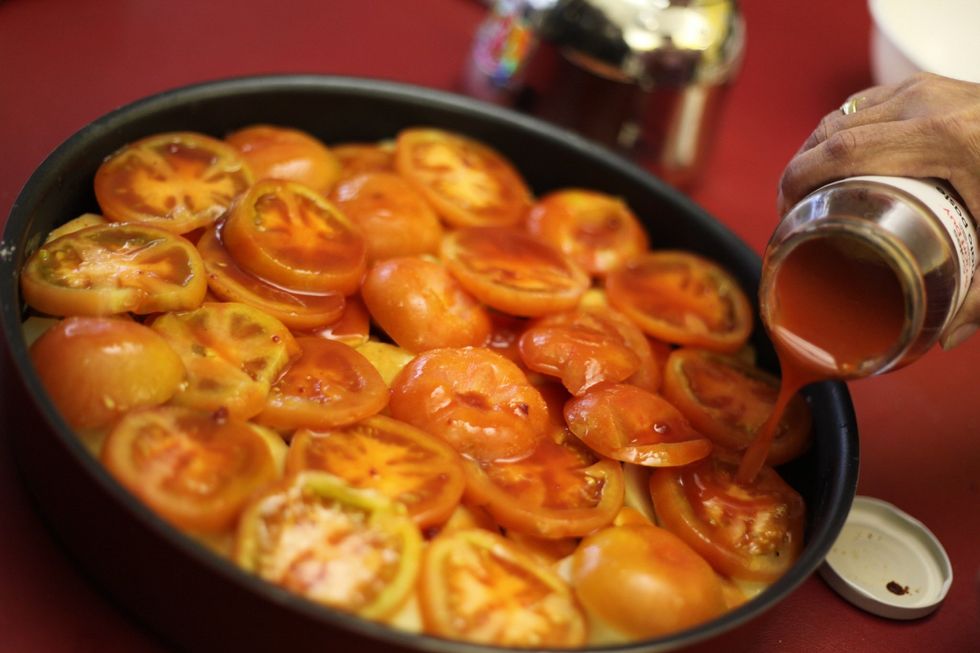 Pour it over the top. If you have old tomato pizza sauce, pasta sauces or any pre made tomato jarred sauces, use that. Don't let anything go to waste. The water should NOT go over the potatoes.
Cover your baking dish with aluminum foil.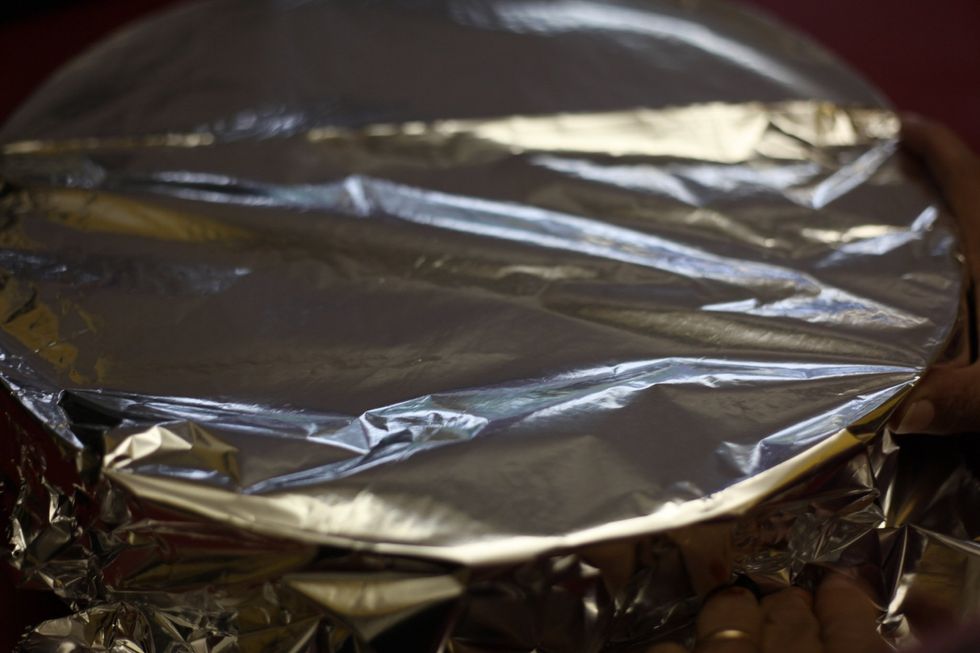 Preheat your oven and bake for 45 minutes on 200 degrees Celsius. At half time check on the potatoes with a sharp knife. When the potatoes are soft you're almost done. Keep baking until 45 mins is up.
When you uncover, turn off the oven and leave it in the oven to dry the top of the tomatoes. For final touches, you can add herbs or fresh basil on top. And get a plate, sit by the fire...
And serve. I hope you enjoy this deliciously tasty bake, brought to you by our amateur kitchen. With love, Micho! Please comment and follow us for recipes weekly.
1.0kg Beef mince (it's ok a little fatty)
250.0g Tomato paste
3.0tsp Favourite spice.
4.0Tbsp Bread crumbs
1.0 Large Red Onion
1.0Tbsp Butter or Margarine
10.0 Potatoes
10.0 Tomatoes
Michel Daher
Micho here. Amateur experimental chef and lover of food. Thanks for all your support. Join my Food Journey www.naturallygoodfood.com