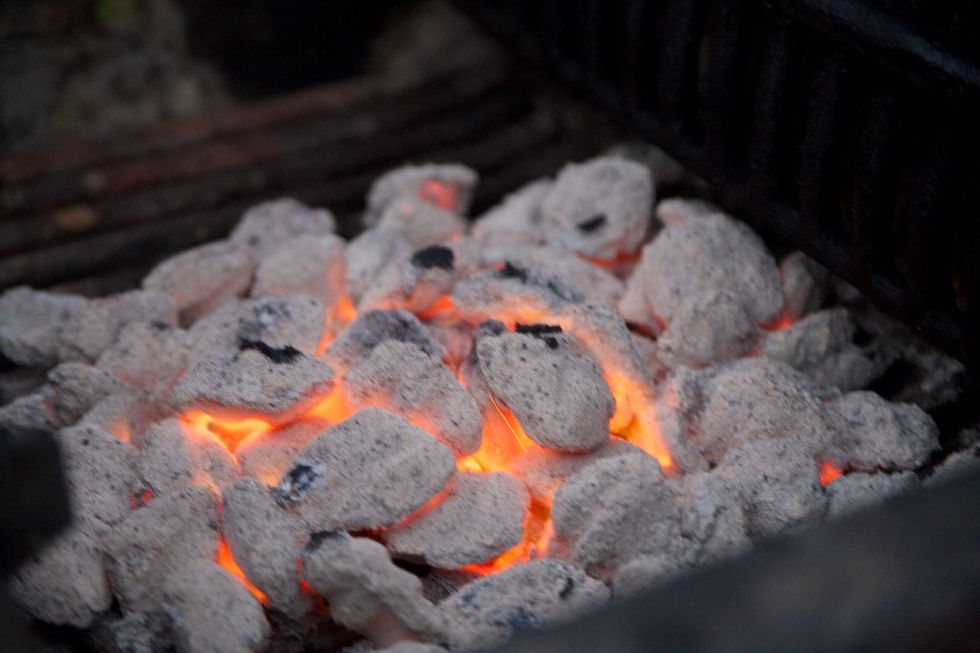 Charcoal an hour or so old... Perfectly HOT for s'mores
Pre-assemble your s'mores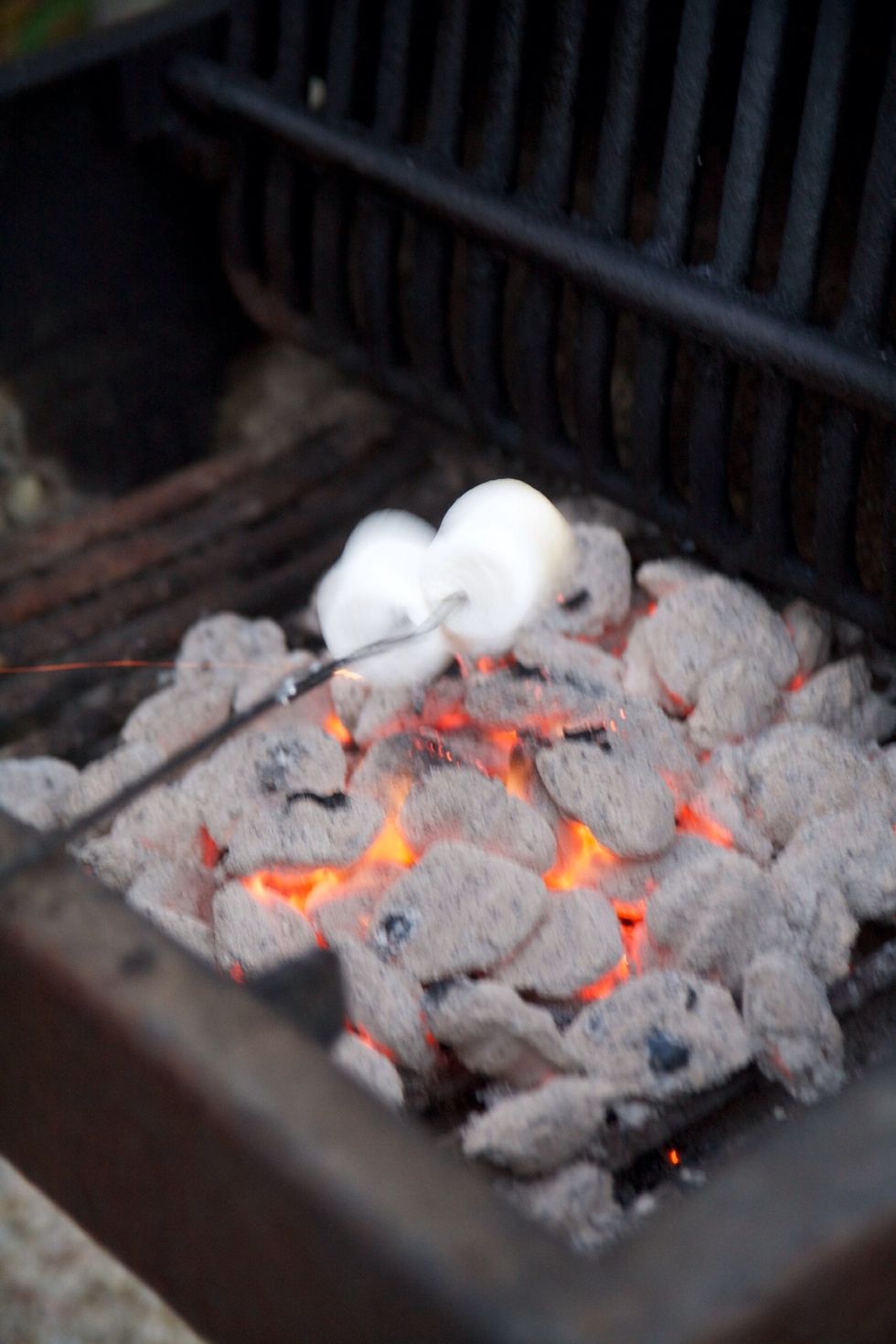 Two at a time turning the fork slowly and about an inch or two from the coals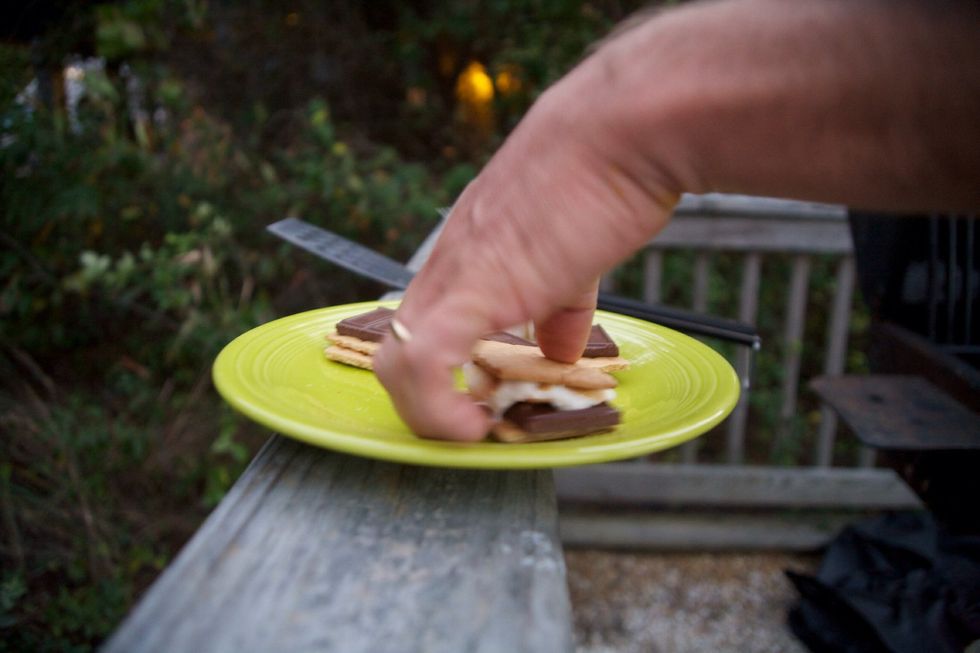 I use the graham cracker to push the marshmallows off the fork, then squish...
Then cook a moment or so longer... Melts the chocolate just a bit and toasts the cracker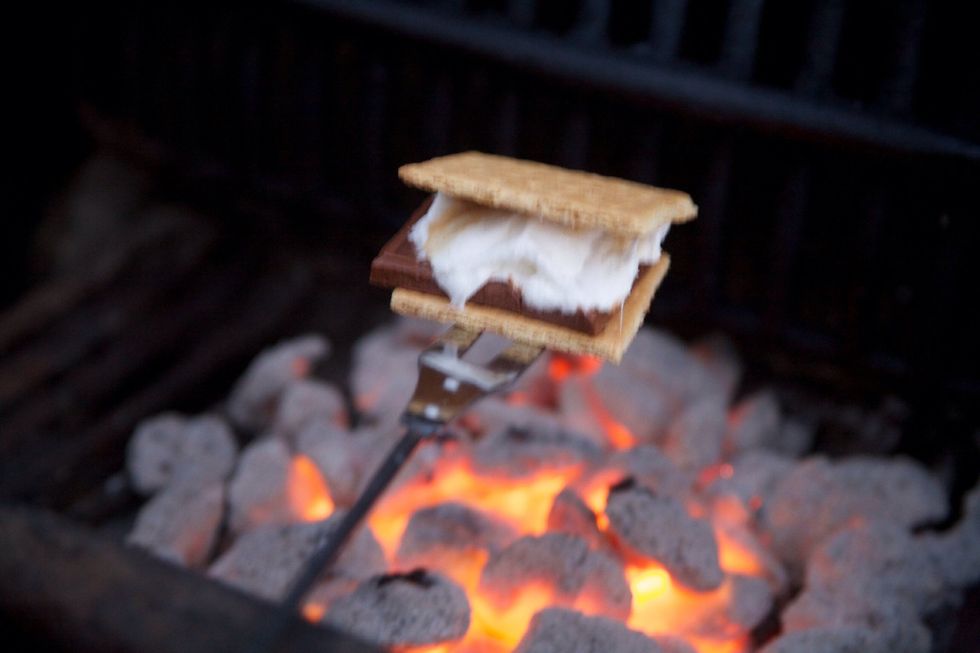 You will catch a whiff of the cracker toasting... It's like 30 seconds or so - then eat!
Big marshmallows - 1 bag
Hershey bars -plain - 1 bar makes 2 s'mores
Graham crackers - 1 Box plain
Flat grill fork - 1 or more
Charcoal, lit, after cooking burgers...
Scott Bohlen
49 years since starting on this crazy life, Father of 3 amazing men/boys (22, 20, 14). Fixes computers and a LOT more!