How to cook the best scrambled eggs & toast
Subtle hints of garlic harmonised with jewels of bacon all wrapped into one delicate breakfast treat.
20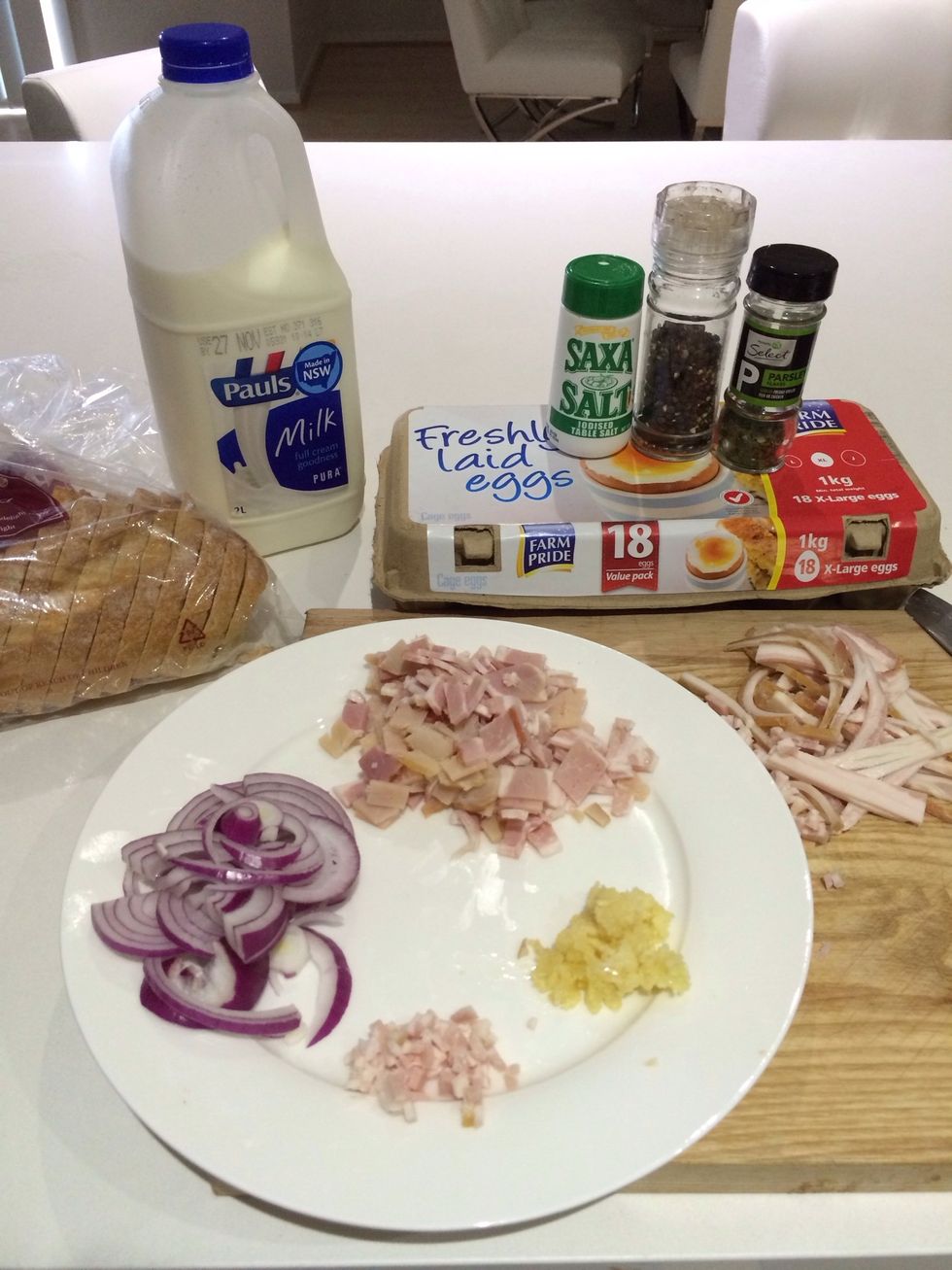 Prepare ingredients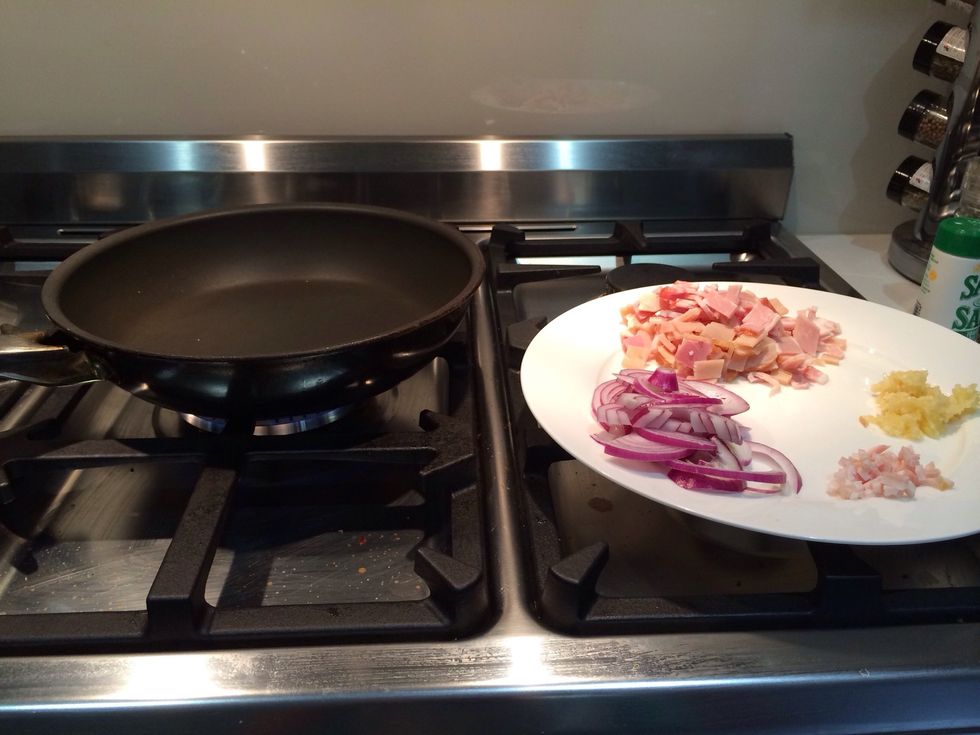 Heat saucepan on a medium to low heat.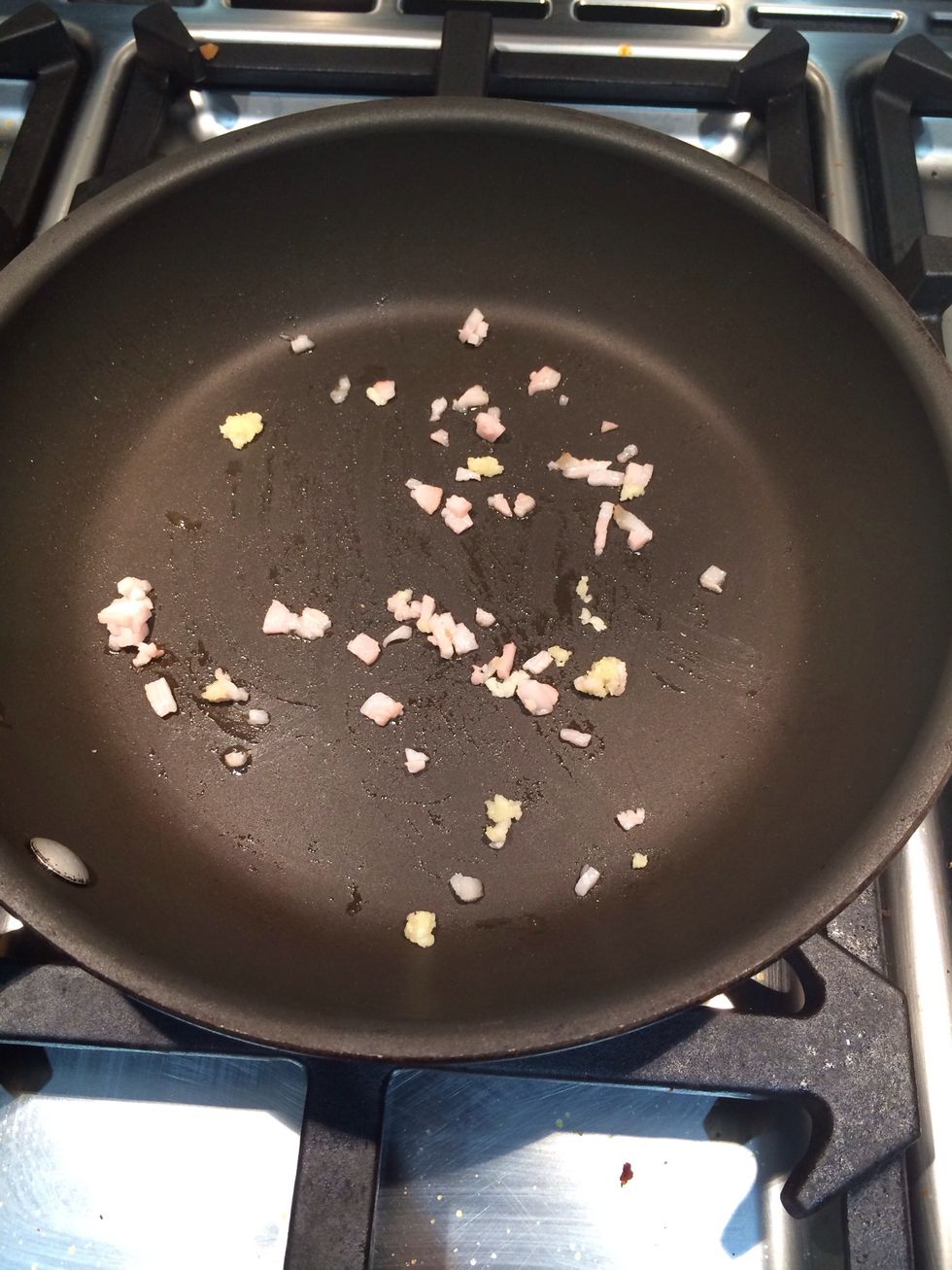 Fry the finely diced bacon fat and little portion of the minced garlic.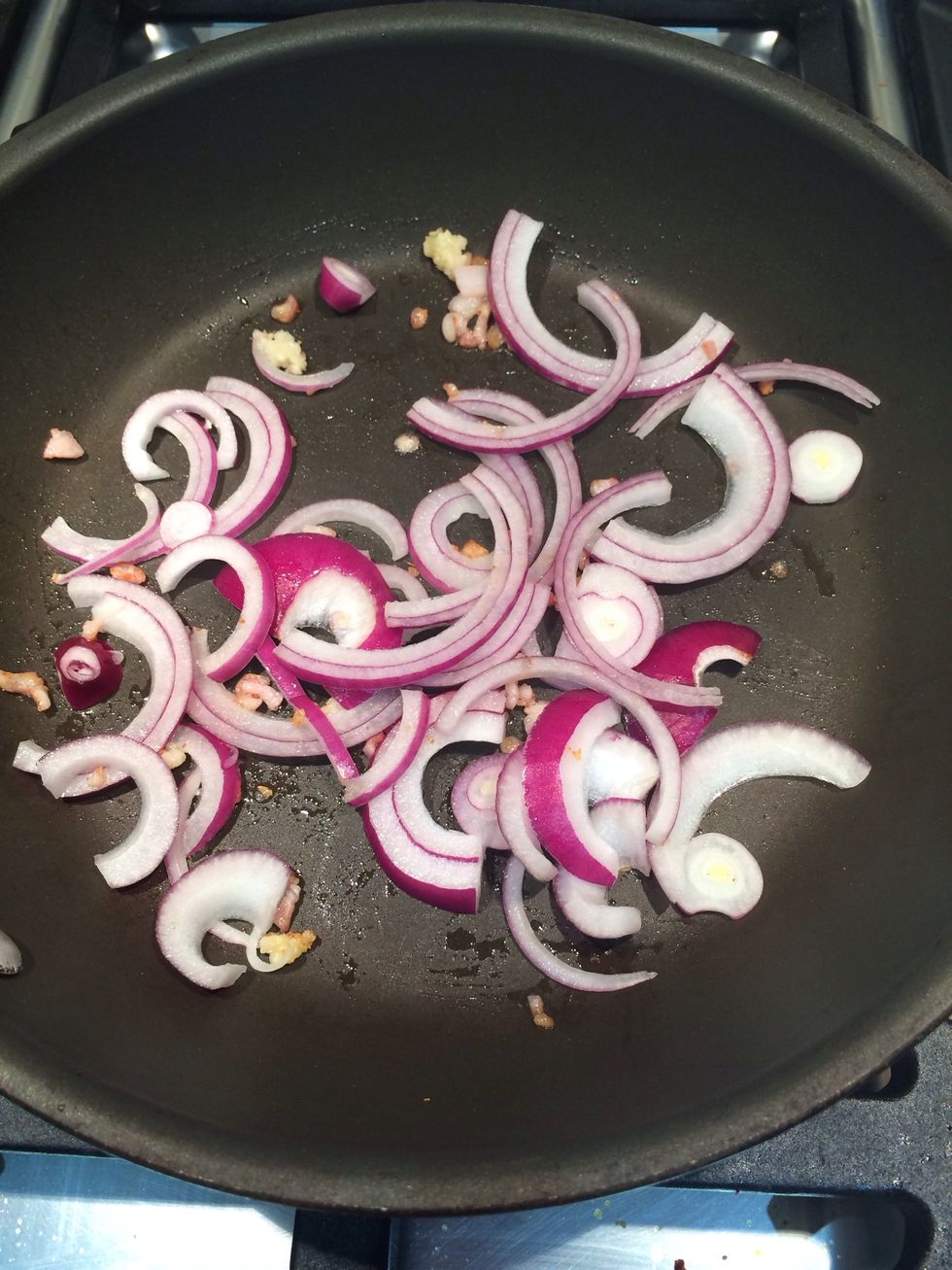 Add the sliced red onion once some of the bacon fat has rendered & lightly browned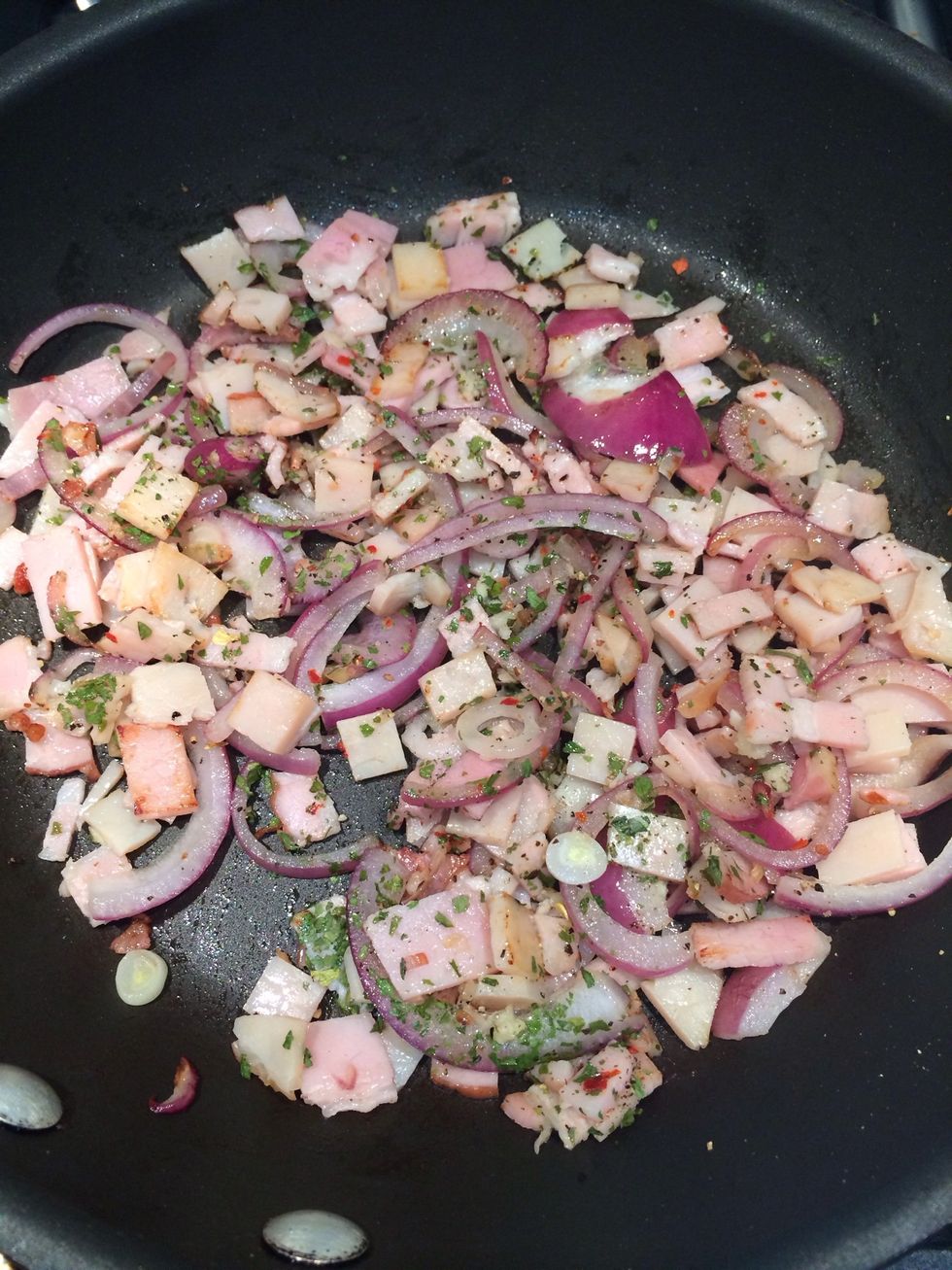 Once the onion has become translucent, throw in the diced bacon & half of the garlic. Then sprinkle with parsley & season with pepper. Note: Those who like some spice can add dried chilli flakes.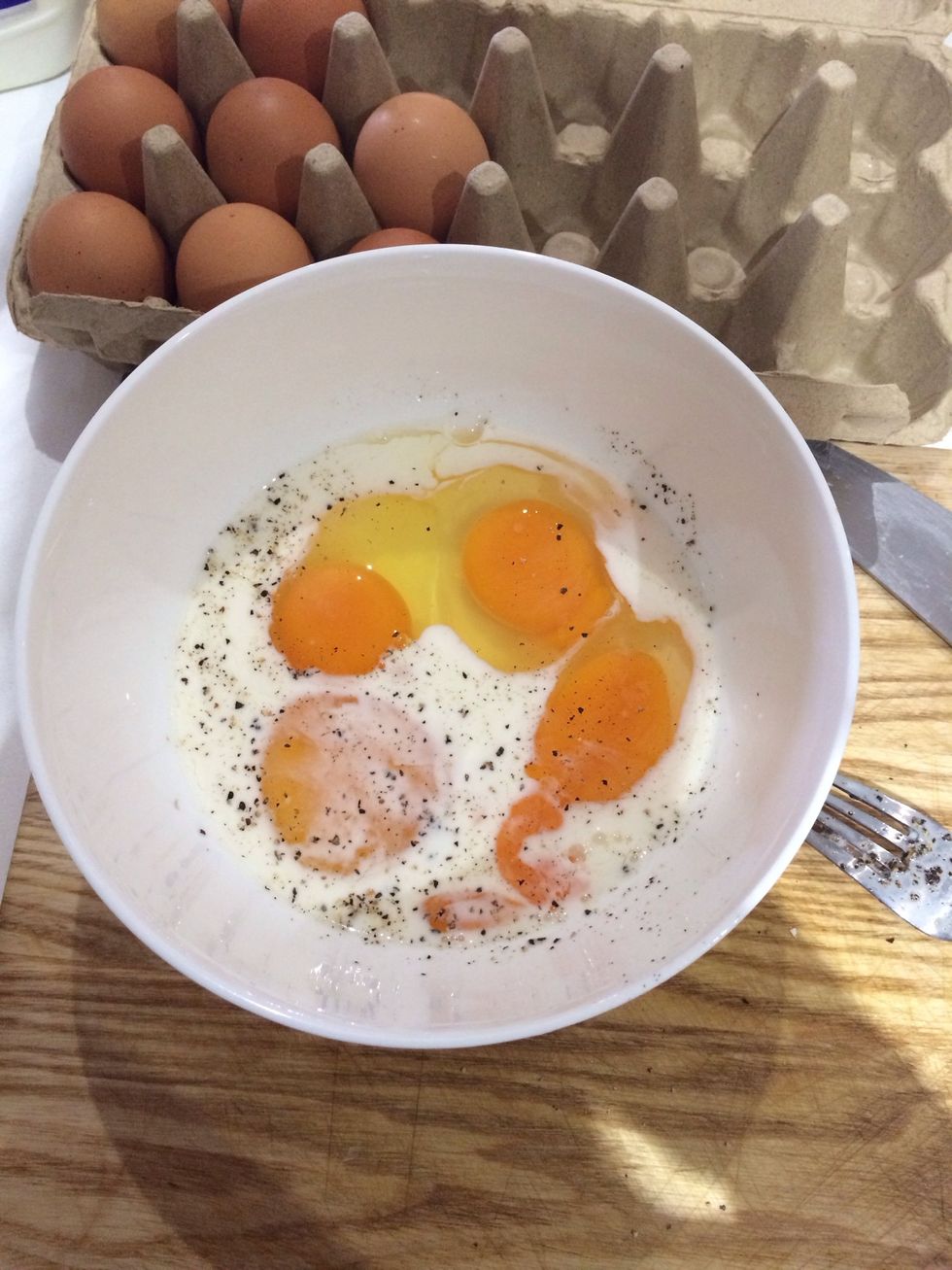 Crack the four eggs into a bowl. Pour in a dash of milk & a gently crack of pepper. Then beat the mixture until just combined.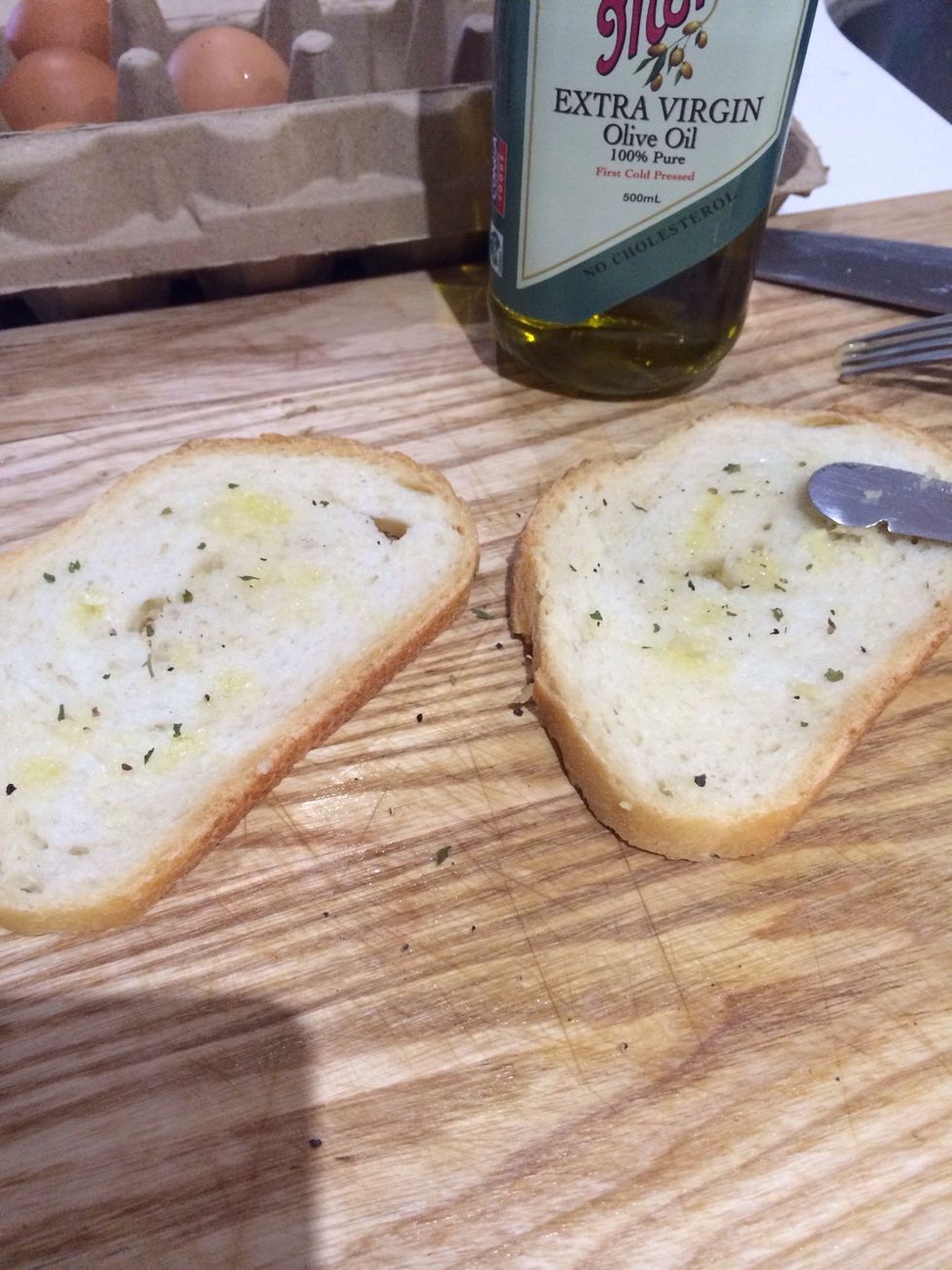 Whilst the bacon is frying off, spread the leftover garlic onto the bread, accompanied with a drizzle of extra olive oil, parsley & pepper.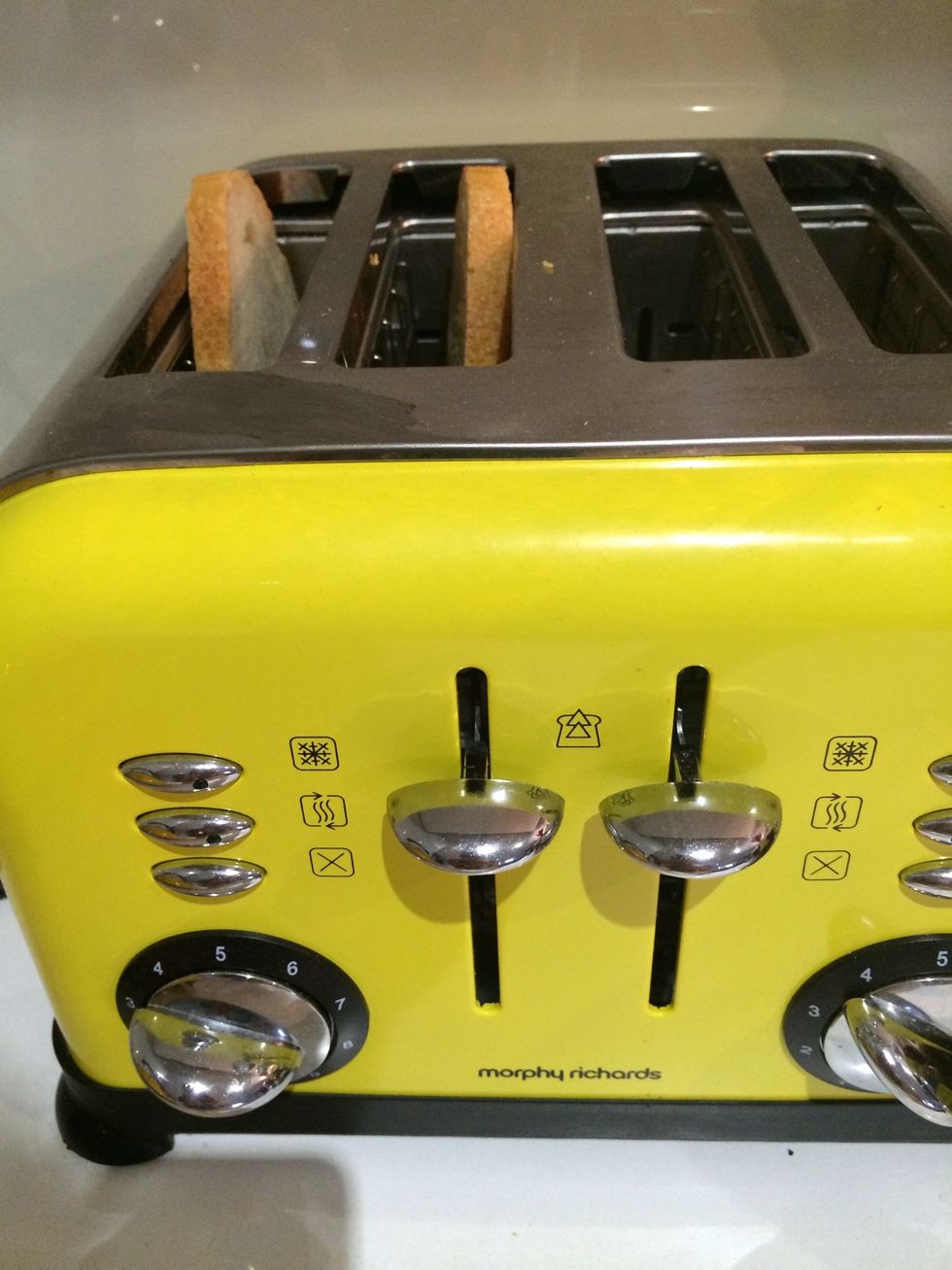 Toast the garlic style bread.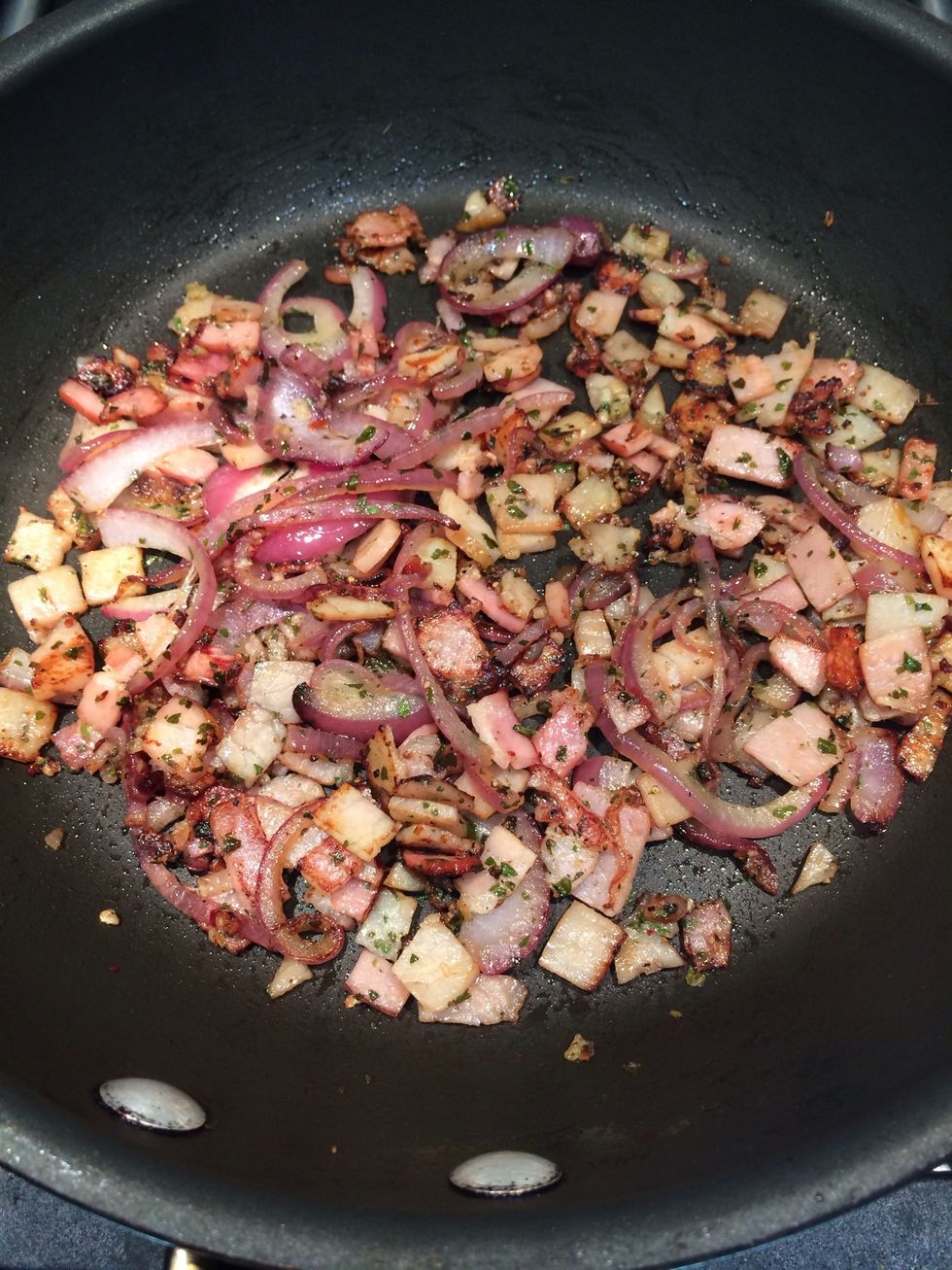 Once the delicious bacon has crisped and browned, turn the heat off.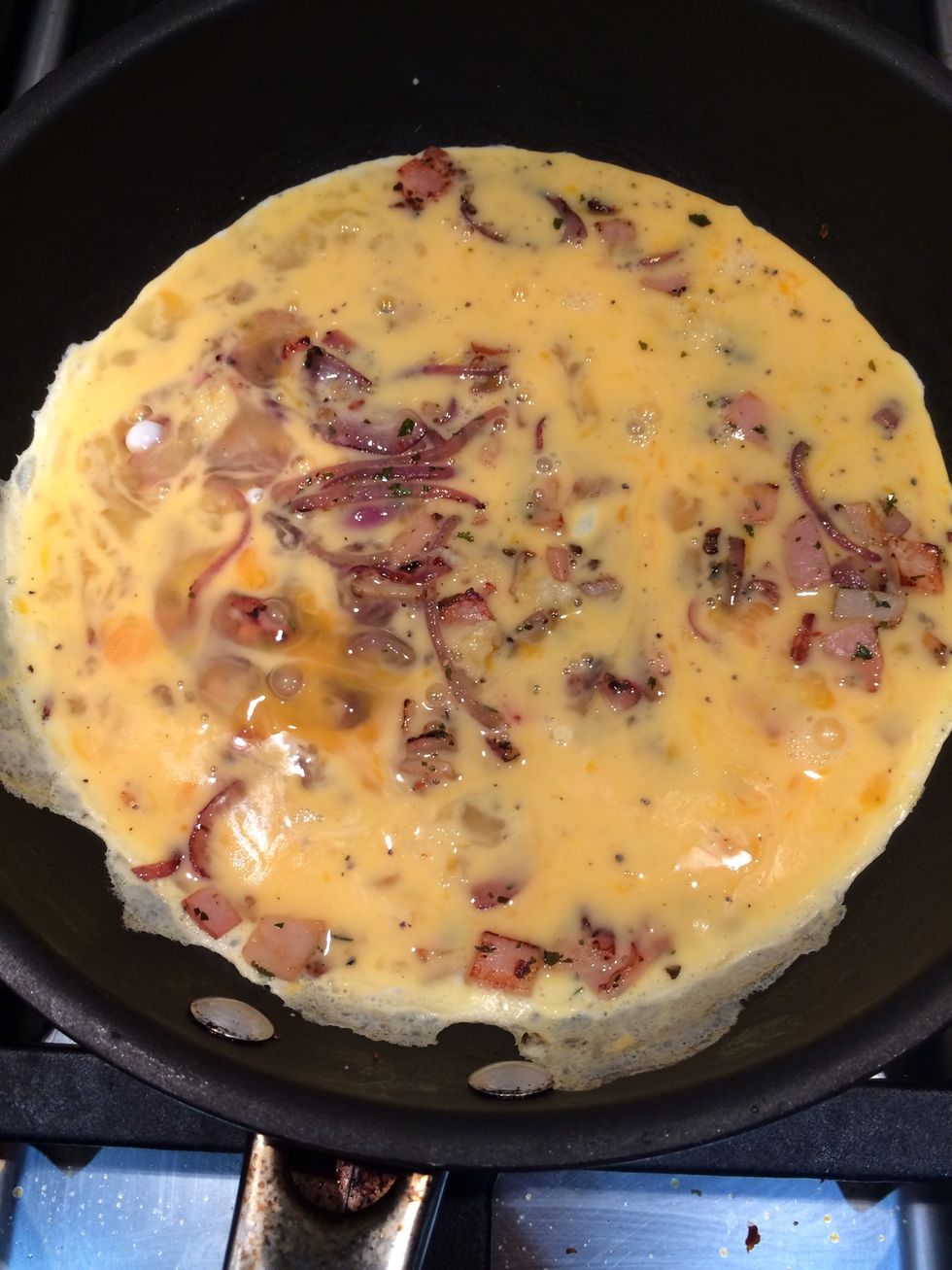 Pour the egg mixture into the pan.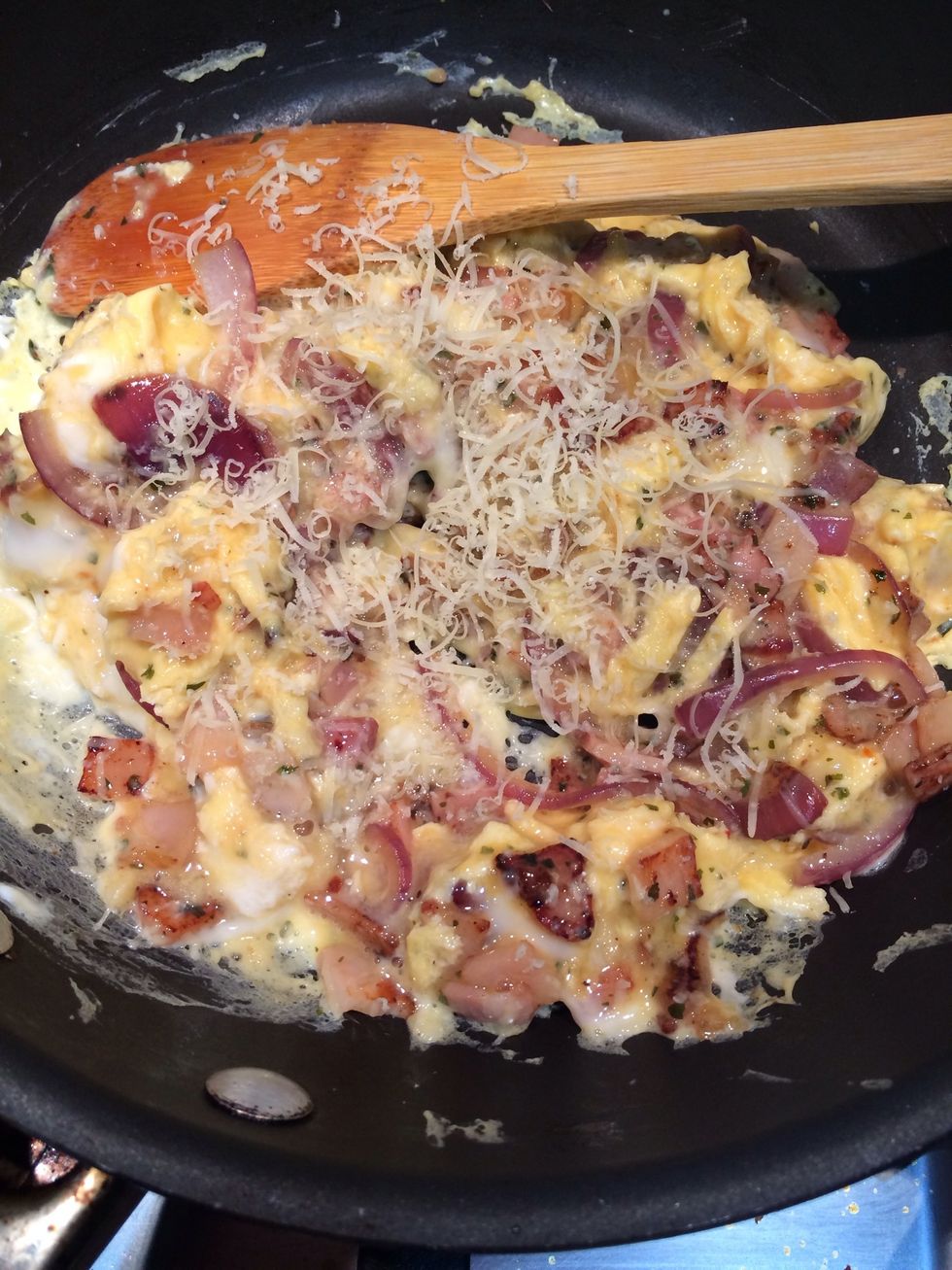 Scrape the sides and bottom carefully & if desired grate in some parmesan.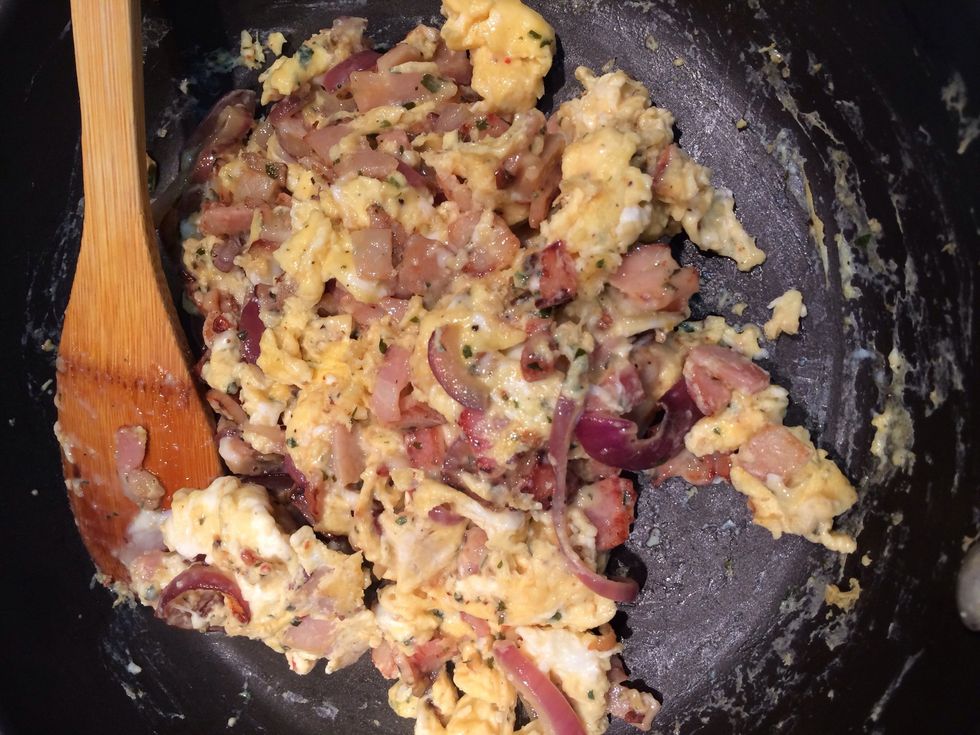 Voila ! I like my scrambled eggs a bit runny and moist but cook to your taste.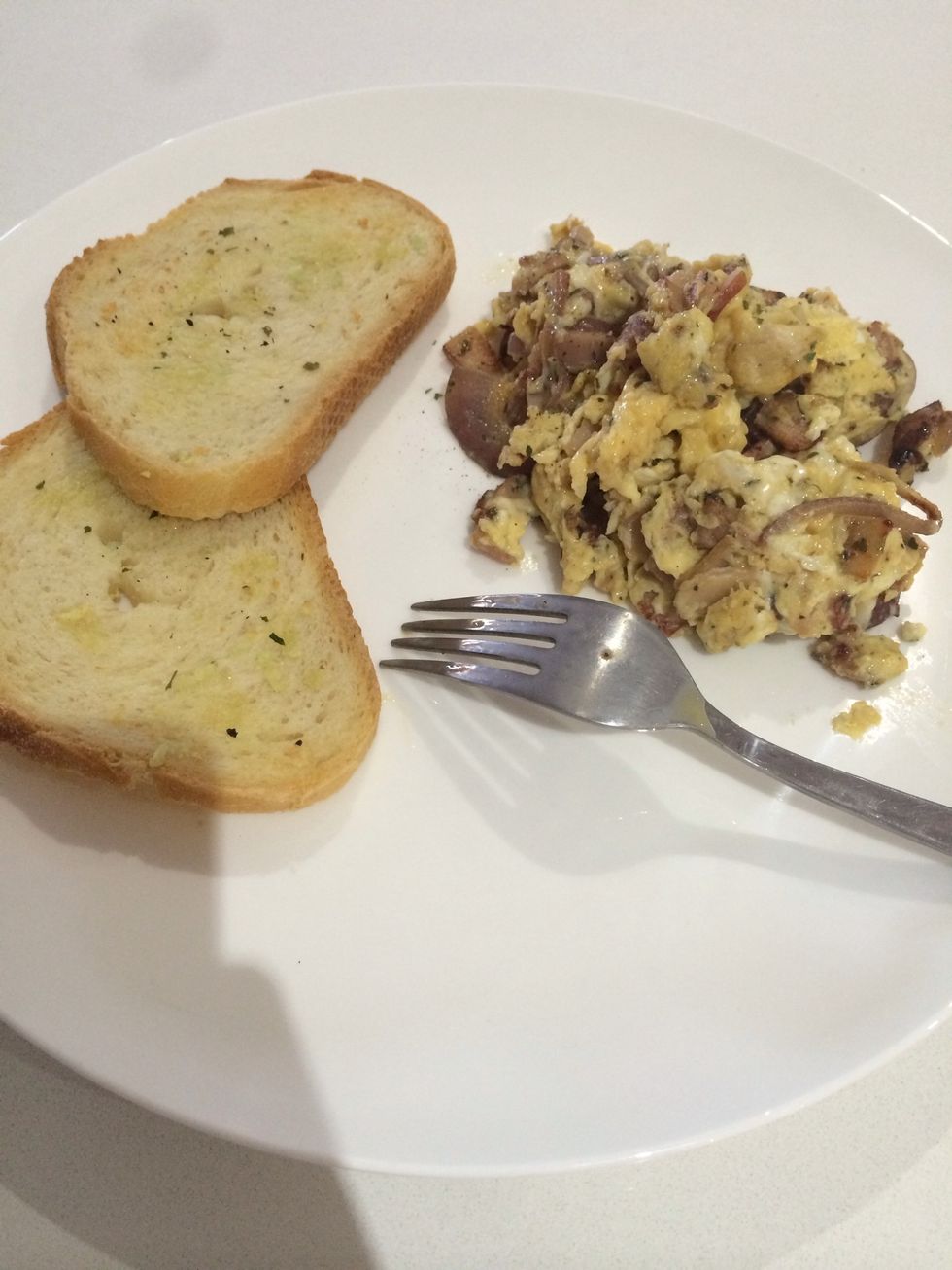 Serve the toasty garlic bread with the luscious pillows of scrambled eggs, speckled with bacon & red onion.
3.0 Bacon Rashers
1.0tsp Bacon Fat Cubed
2.0 Slices of Bread
1.0Tbsp Crushed Garlic
4.0 Eggs
1/4c Milk
1.0pch Pepper
1.0pch Dried or Fresh Pasley
1.0tsp Extra Virgin Olive Oil
1/2 Red Onion Sliced