And trust me, it's easier than you think! This salmon dish only requires 4 ingredients, but is packed with flavor.
17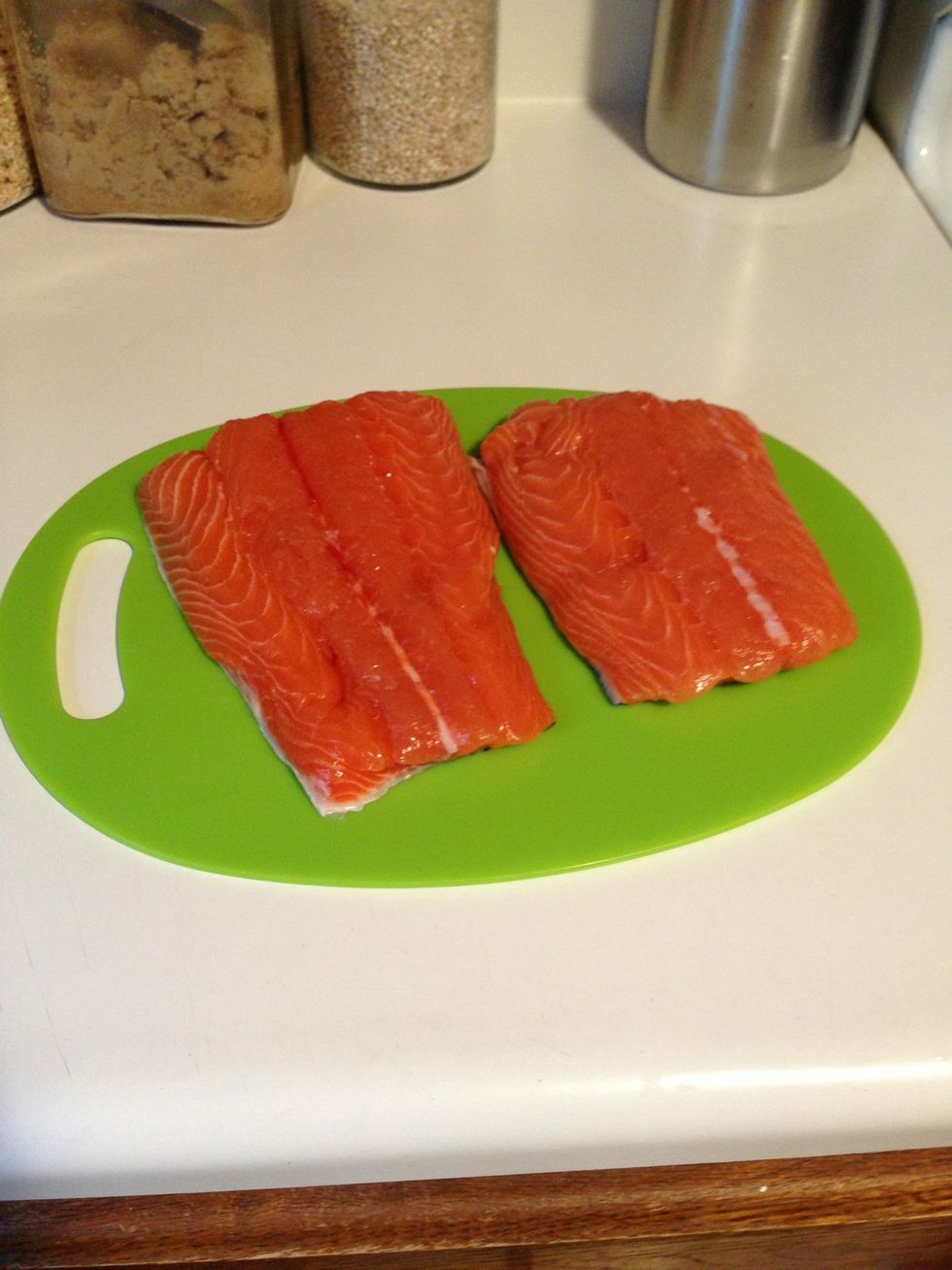 Get your salmon filets ready. These are sort of thick, so we'll be cooking them a little longer than normal, but before we get to that...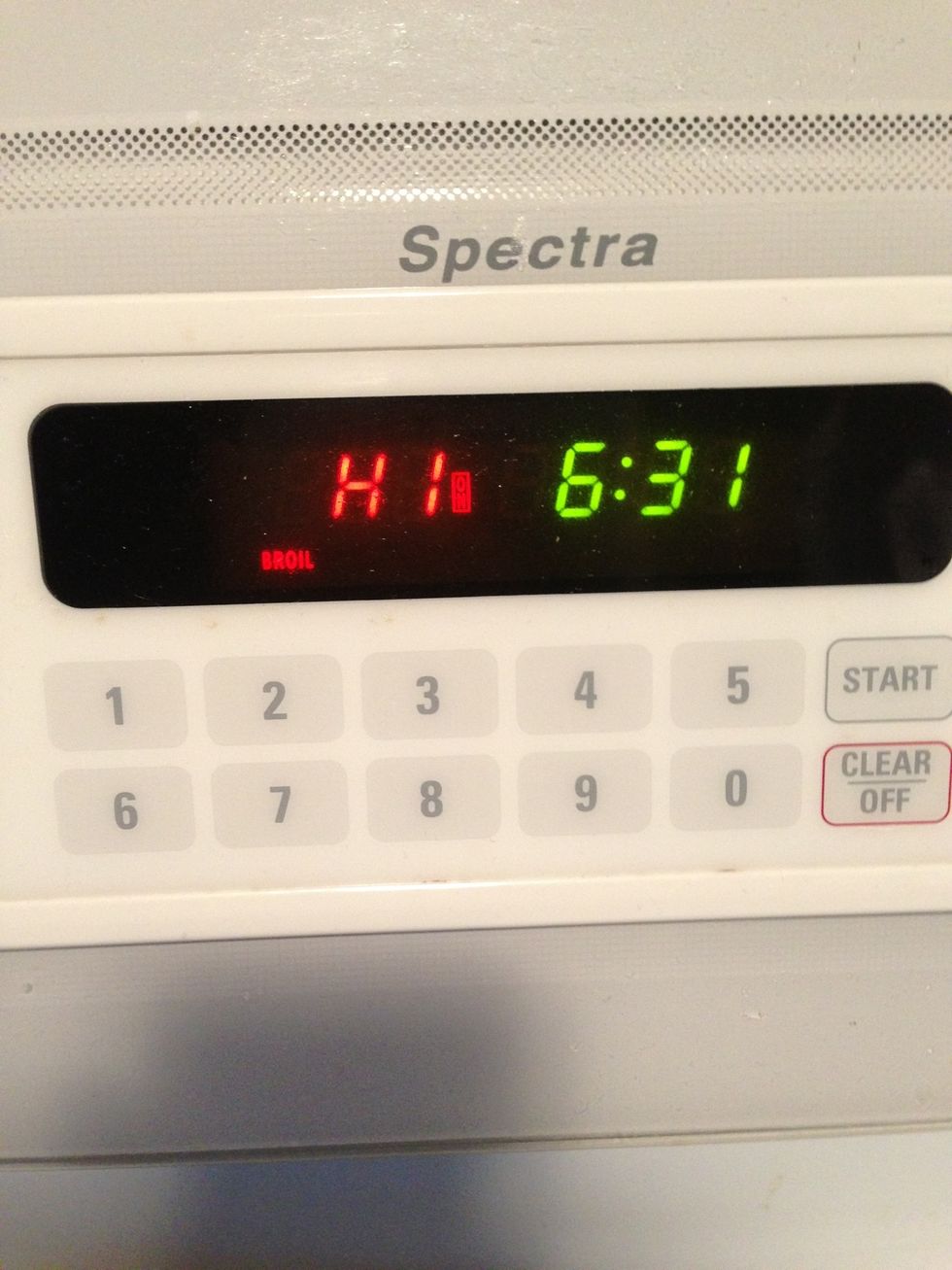 Go ahead and preheat your broiler to get the oven warm.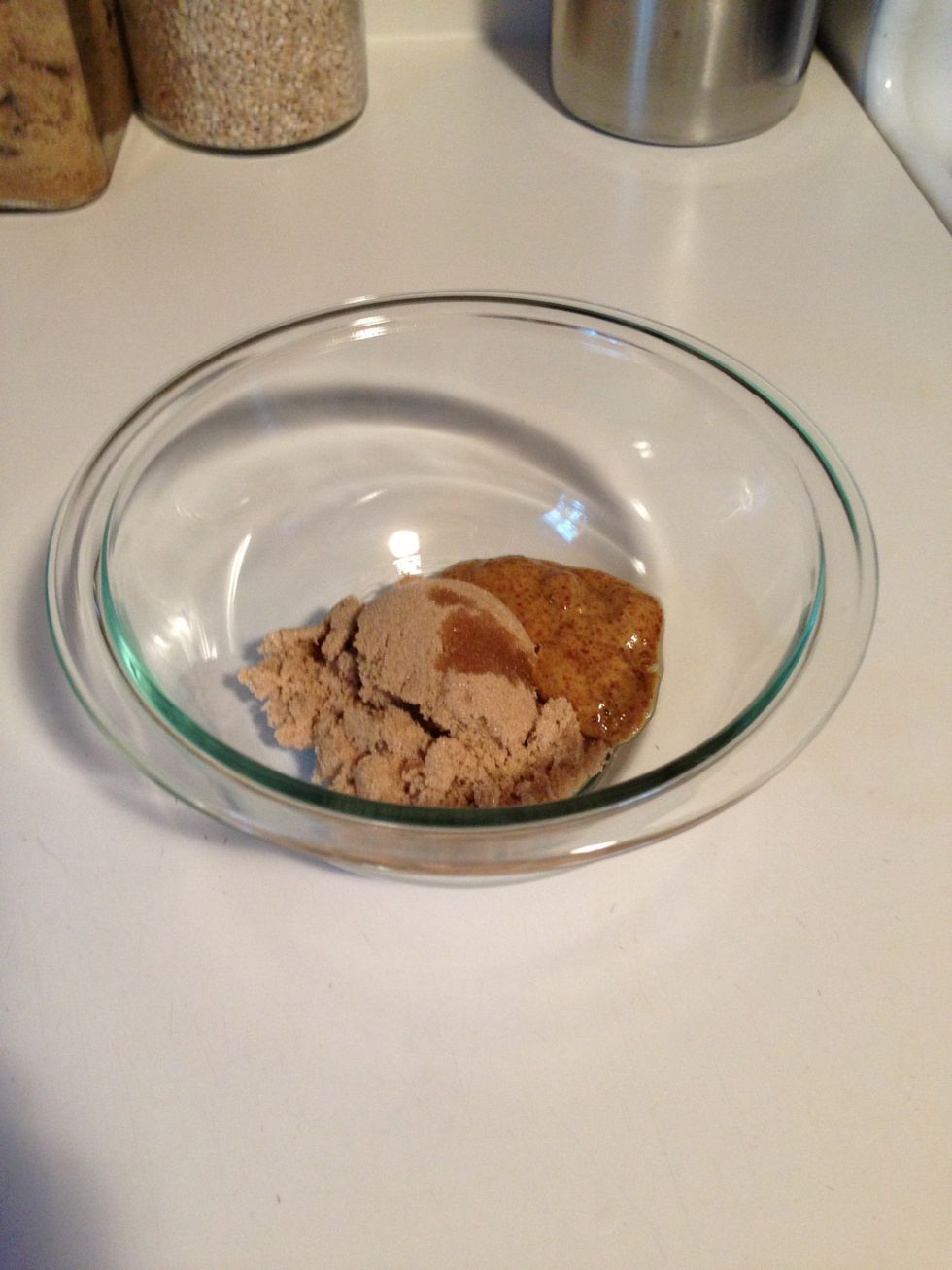 Mix your sugar, mustard and soy sauce together in a small mixing bowl.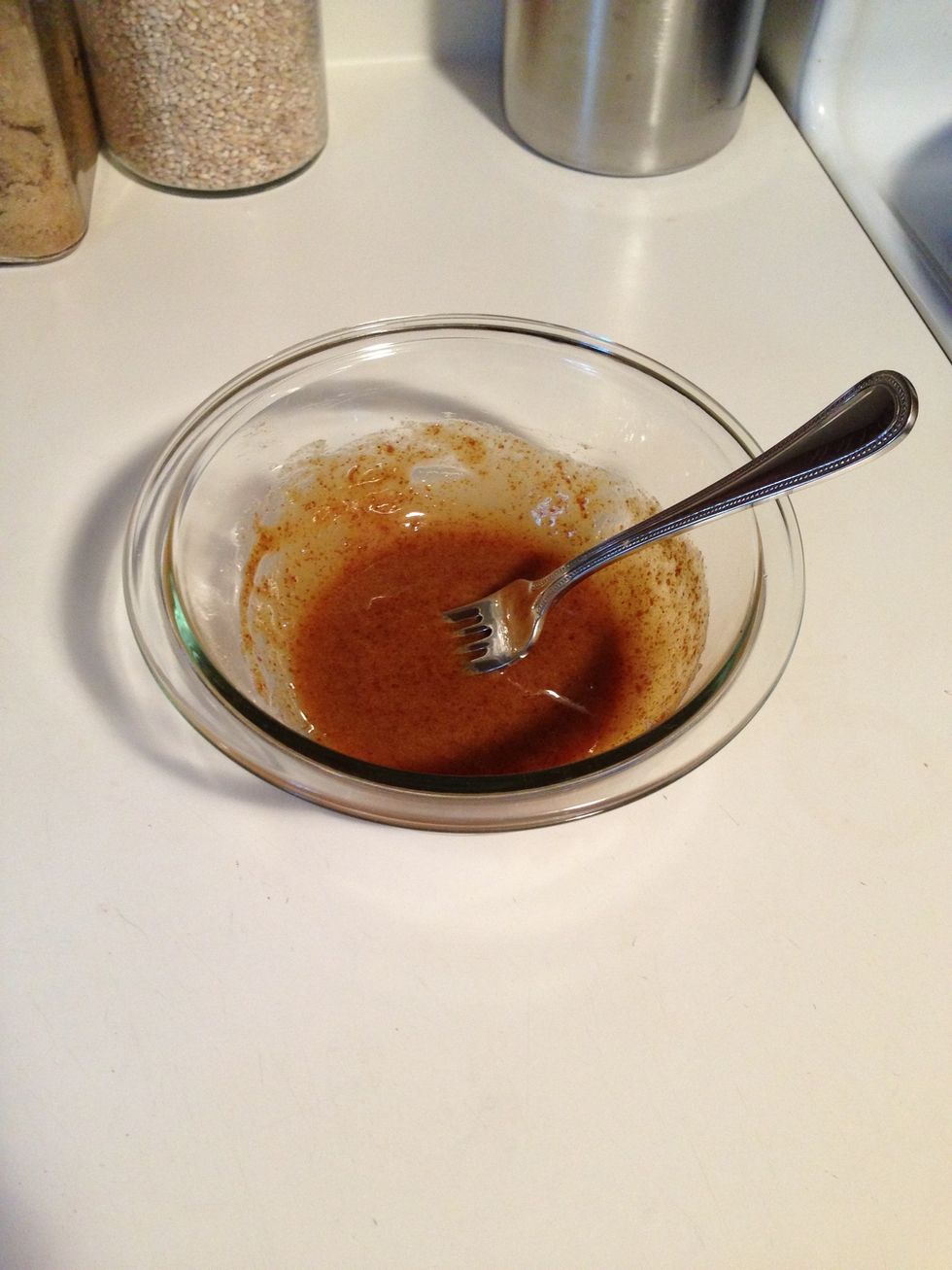 You'll end up with a paste that will soon be used to coat the fish.
Use a raised surface to cook your fish, so the drippings can fall and the bottom doesn't sear. A broiler pan would also work here. (I normally coat the cookie sheet with aluminum foil, but we are out)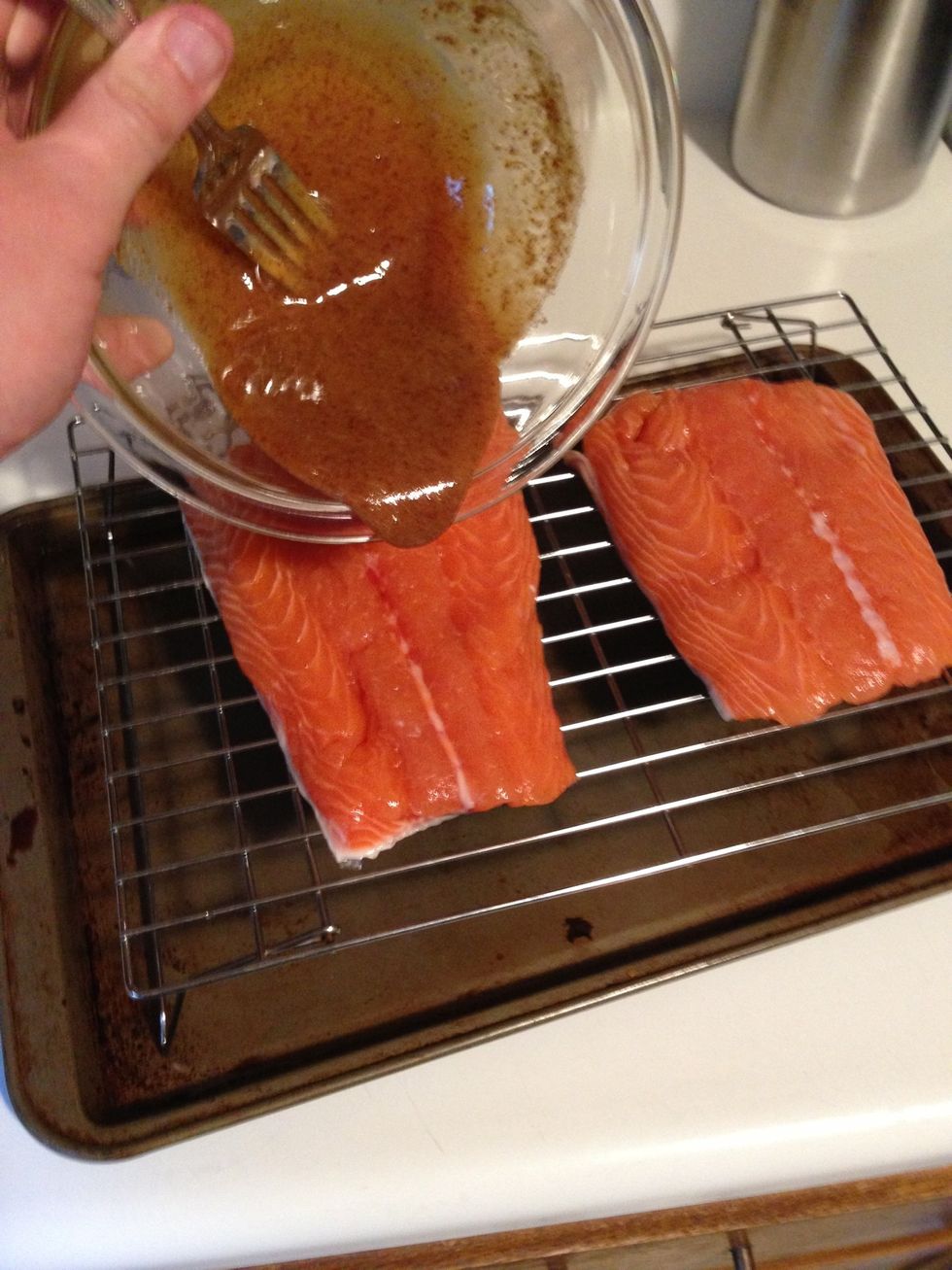 Pour equal amounts of the glaze on each filet. You may have a little left over, but that's ok.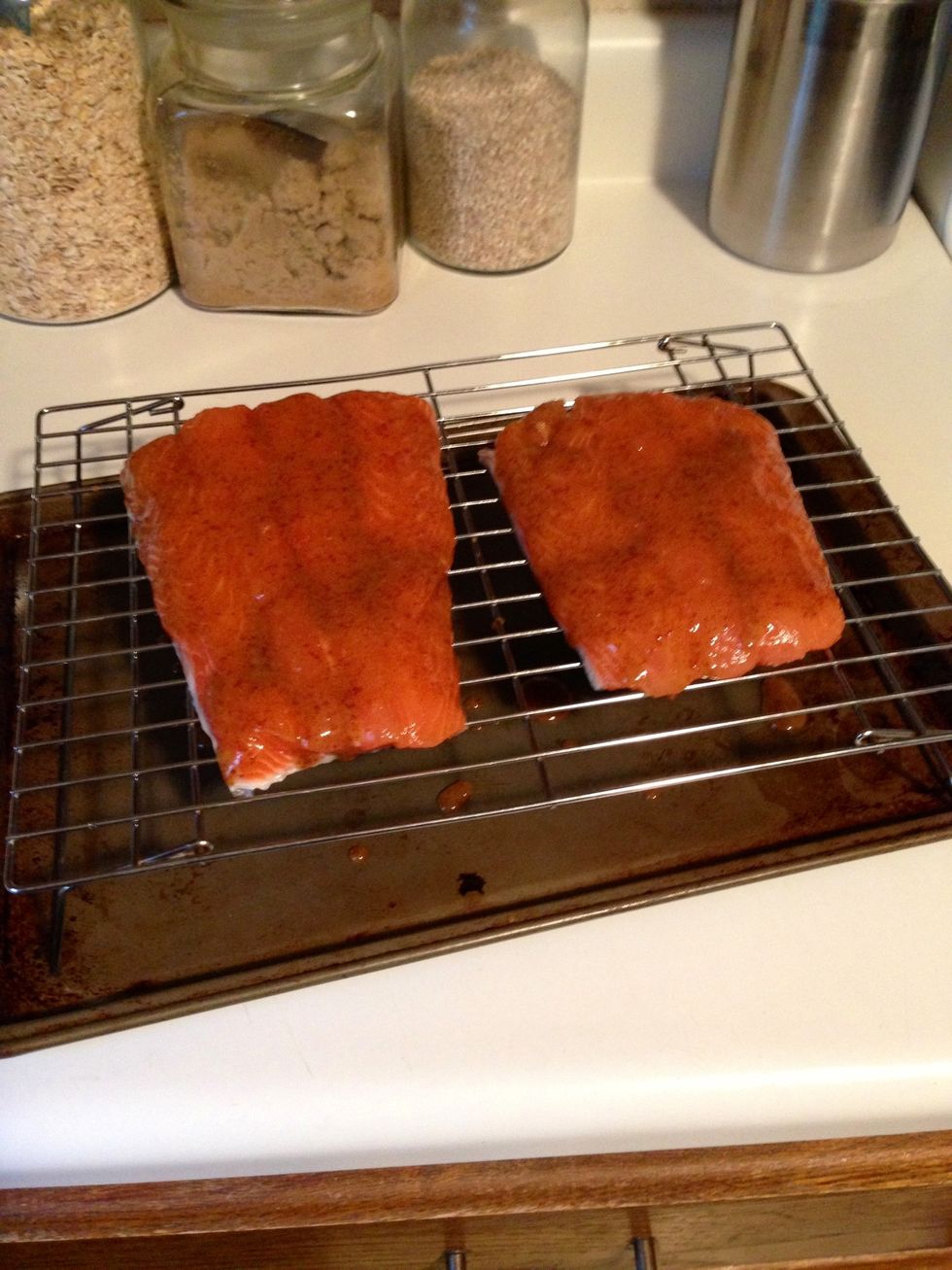 Make sure you coat the entire topside of your filets. It's ok if it drips off the sides.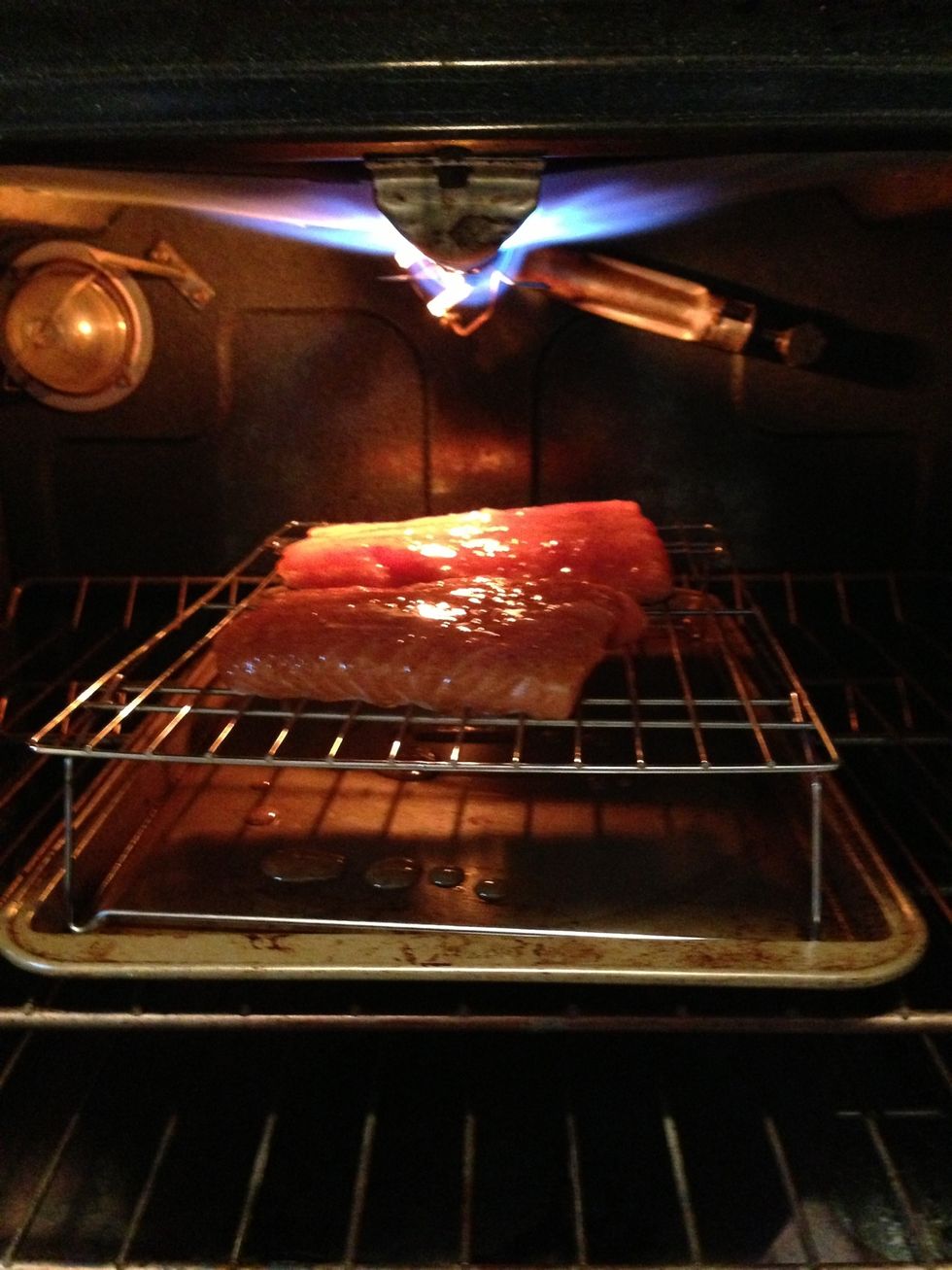 It's time to broil. Give your fish 6-8" of headroom. Cook 5-7 minutes and then rotate your pan 180 degrees, then cook another 5-7 min. You're too close to the fire if the top starts to char too fast.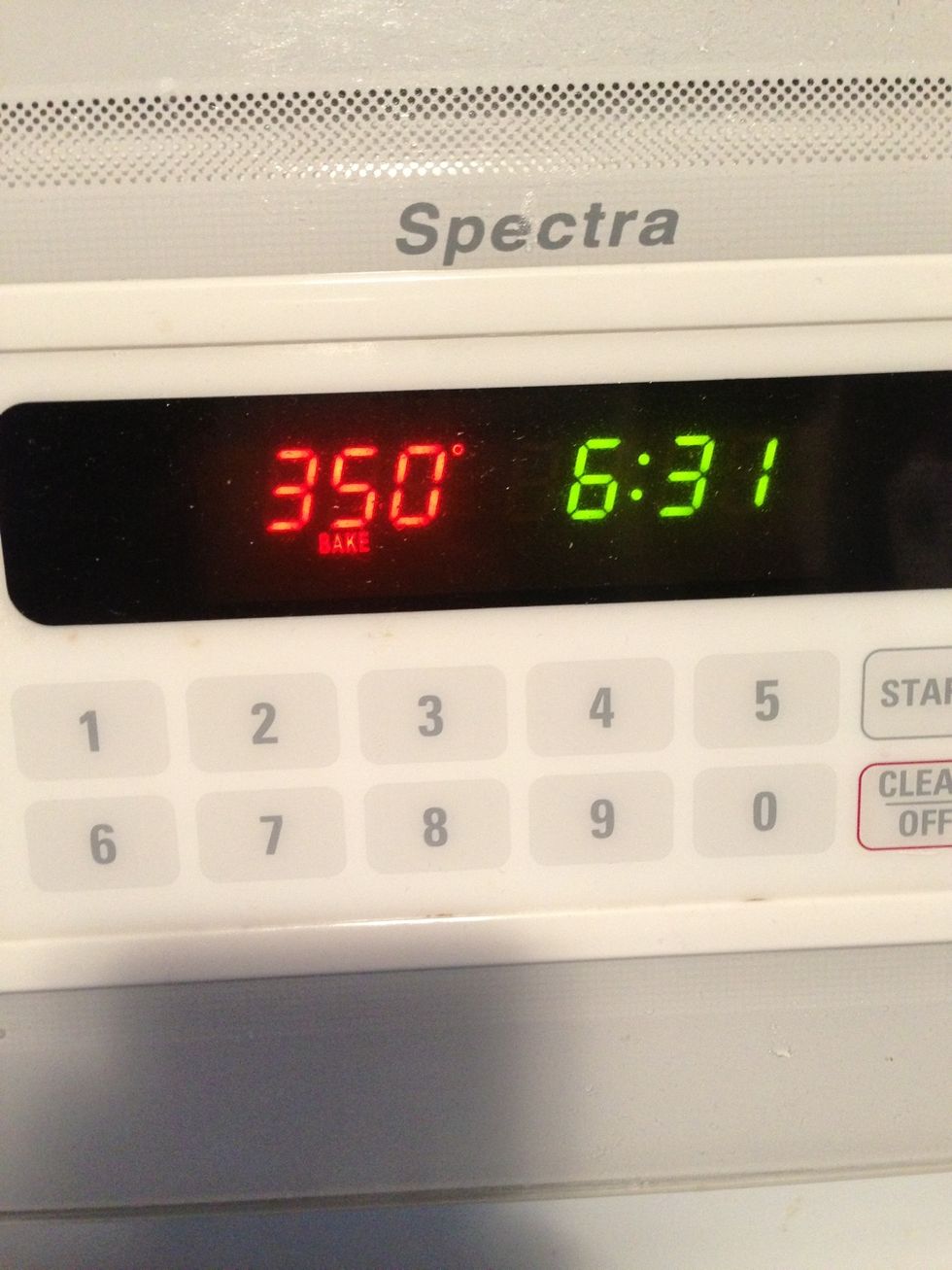 If your fish aren't done after the last step, and you need to cook them any longer, switch off the broiler and let them bake at 350 F until the meat flakes away with a fork.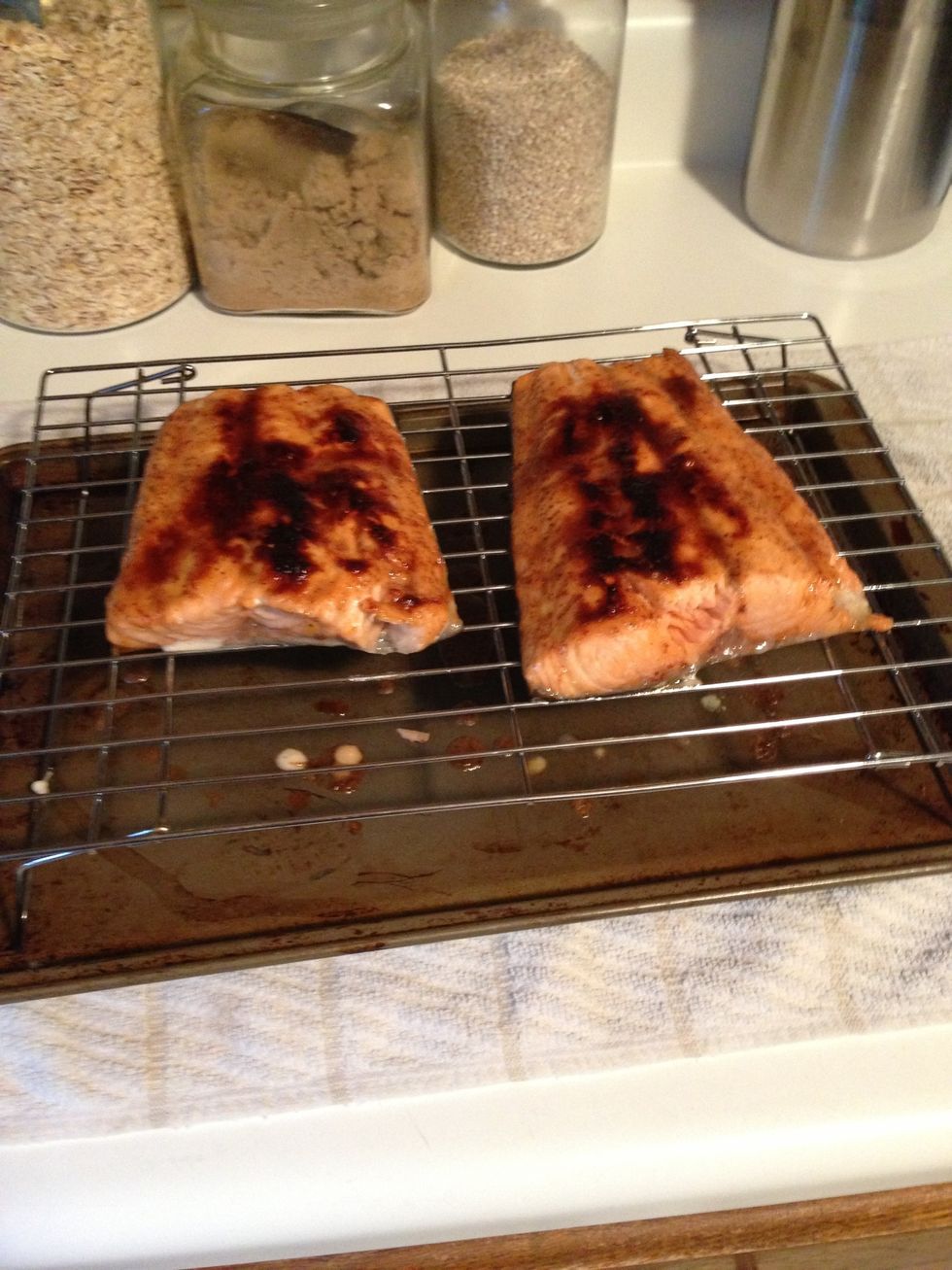 Here's the finished product. Remember the glaze has sugar in it, so you can expect some browning (black still equals burnt). But trust me, it will taste delicious. These look blackened, but aren't.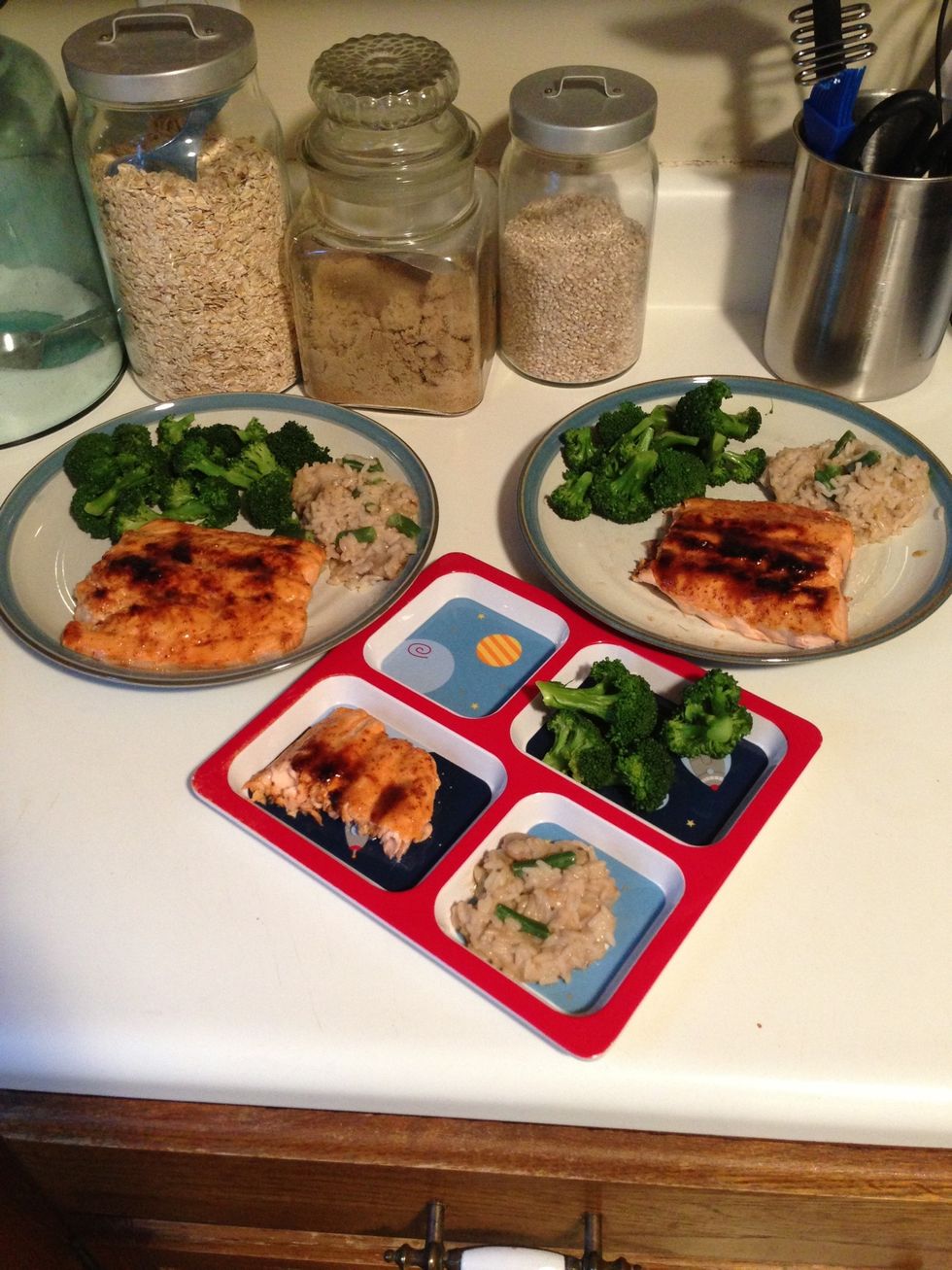 Add some veggies and a starch and you've got an easy meal that the whole family will love!
1/2lb Salmon
1/4c Brown Sugar
2.0Tbsp Soy Sauce
2.0Tbsp Dijon Mustard
Ben Niemann
IT professional living in the Raleigh/Durham area. I love to cook, I love DIY, and I love to entertain. I hope you enjoy my guides!
Wake Forest, North Carolina