A sweeter take on an old favourite And with fewer calories too since this recipe doesn't use breadcrumbs or eggs.
22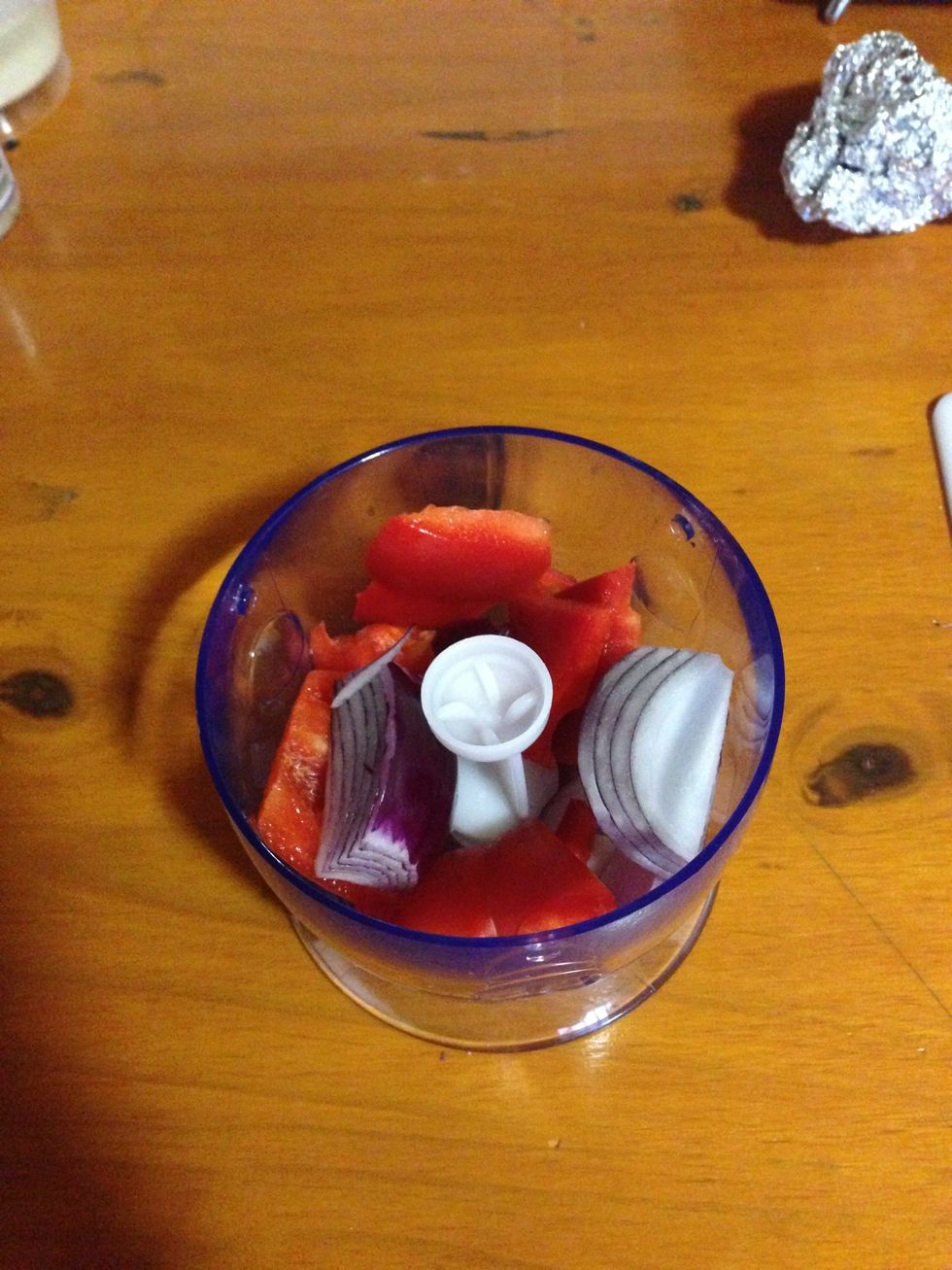 Quarter the onion and roughly chop the red pepper.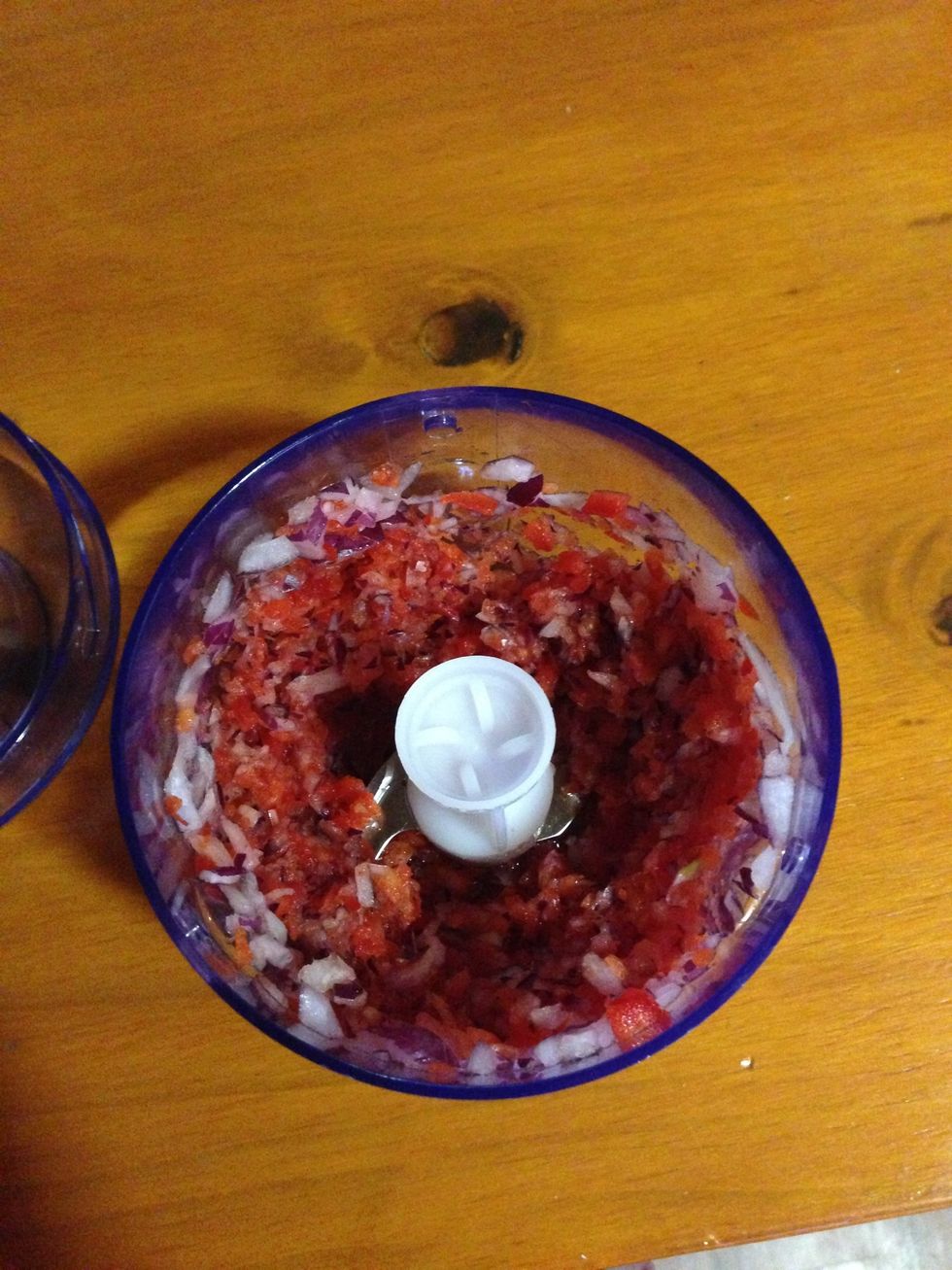 Chop the onion and pepper finely (I use a food processor)
Add peppers, onion and garlic to mince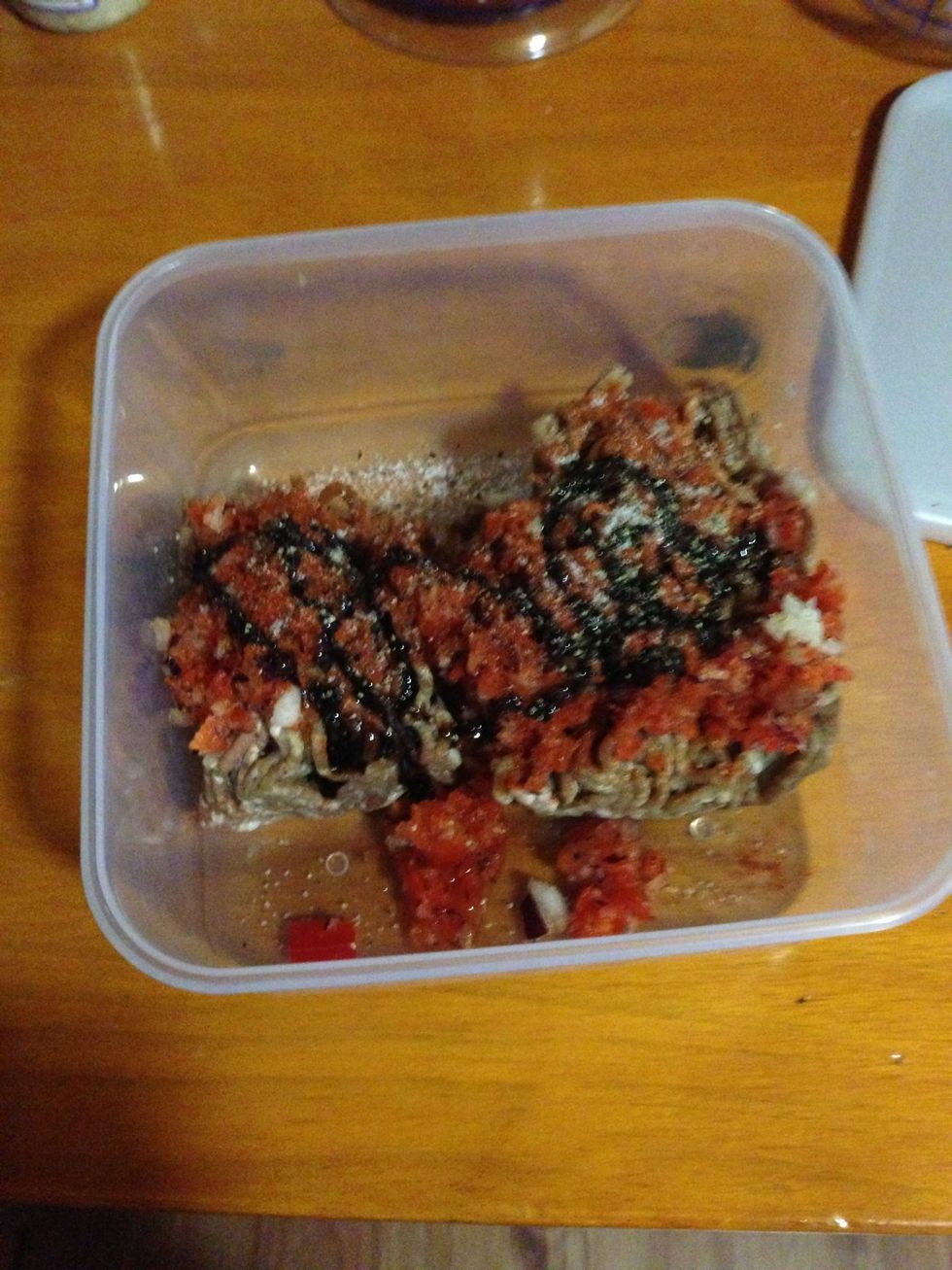 Add salt, pepper, paprika, parmesan and balsamic reduction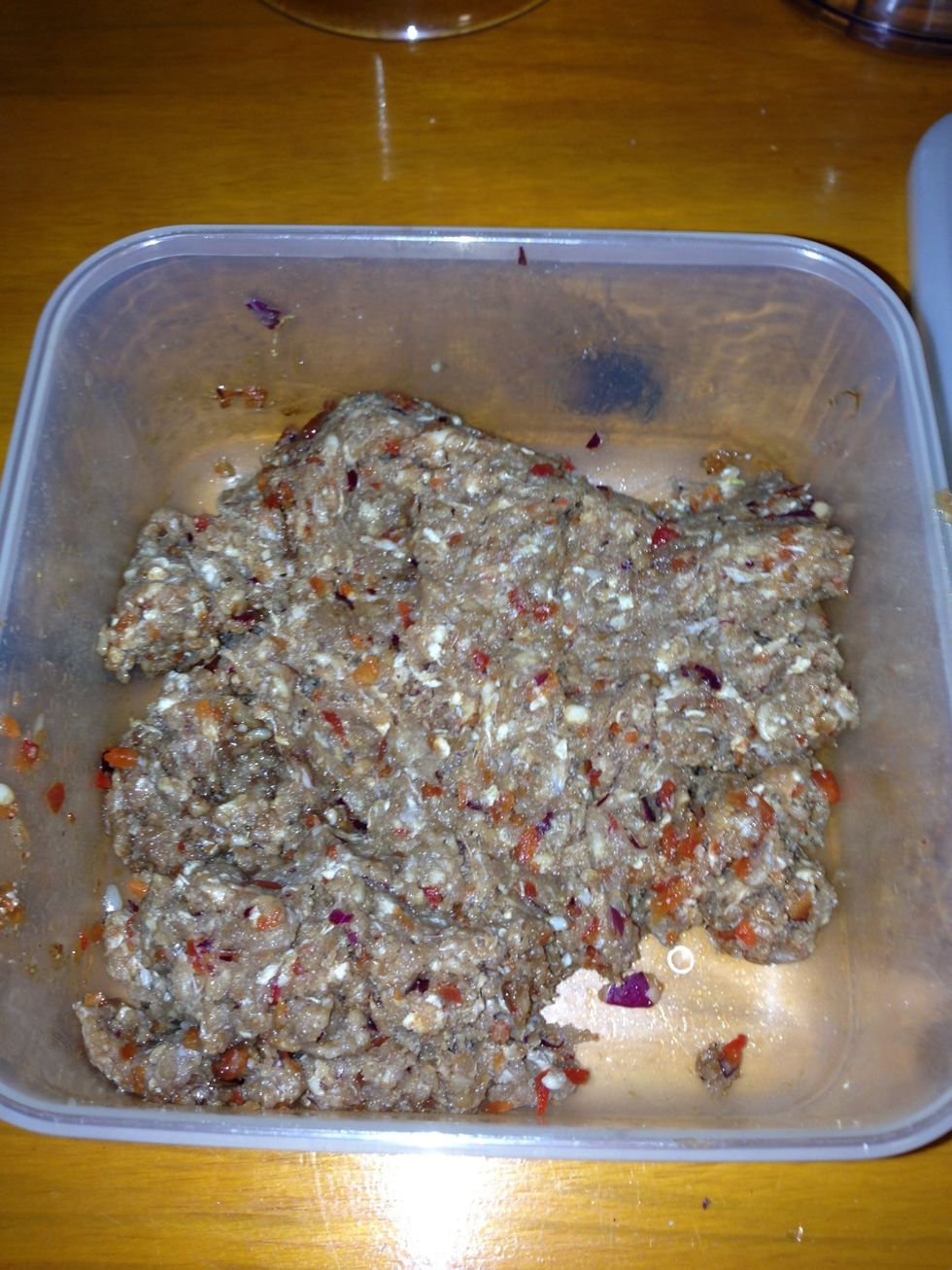 Mix it all up with your fingers. Make sure you get an even consistency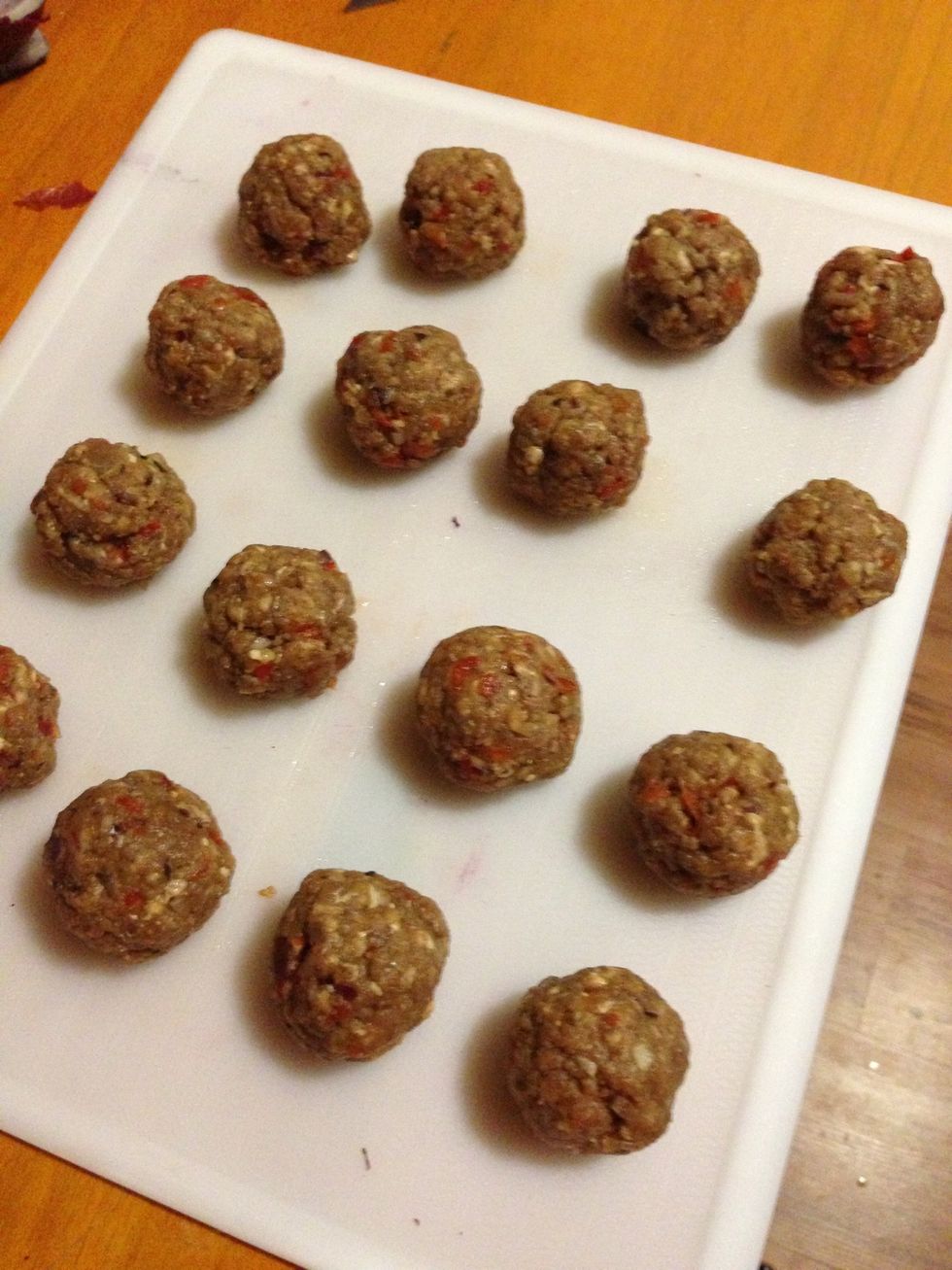 Roll the mixture into balls. I like to make them quite small - they cook more quickly and are bitesize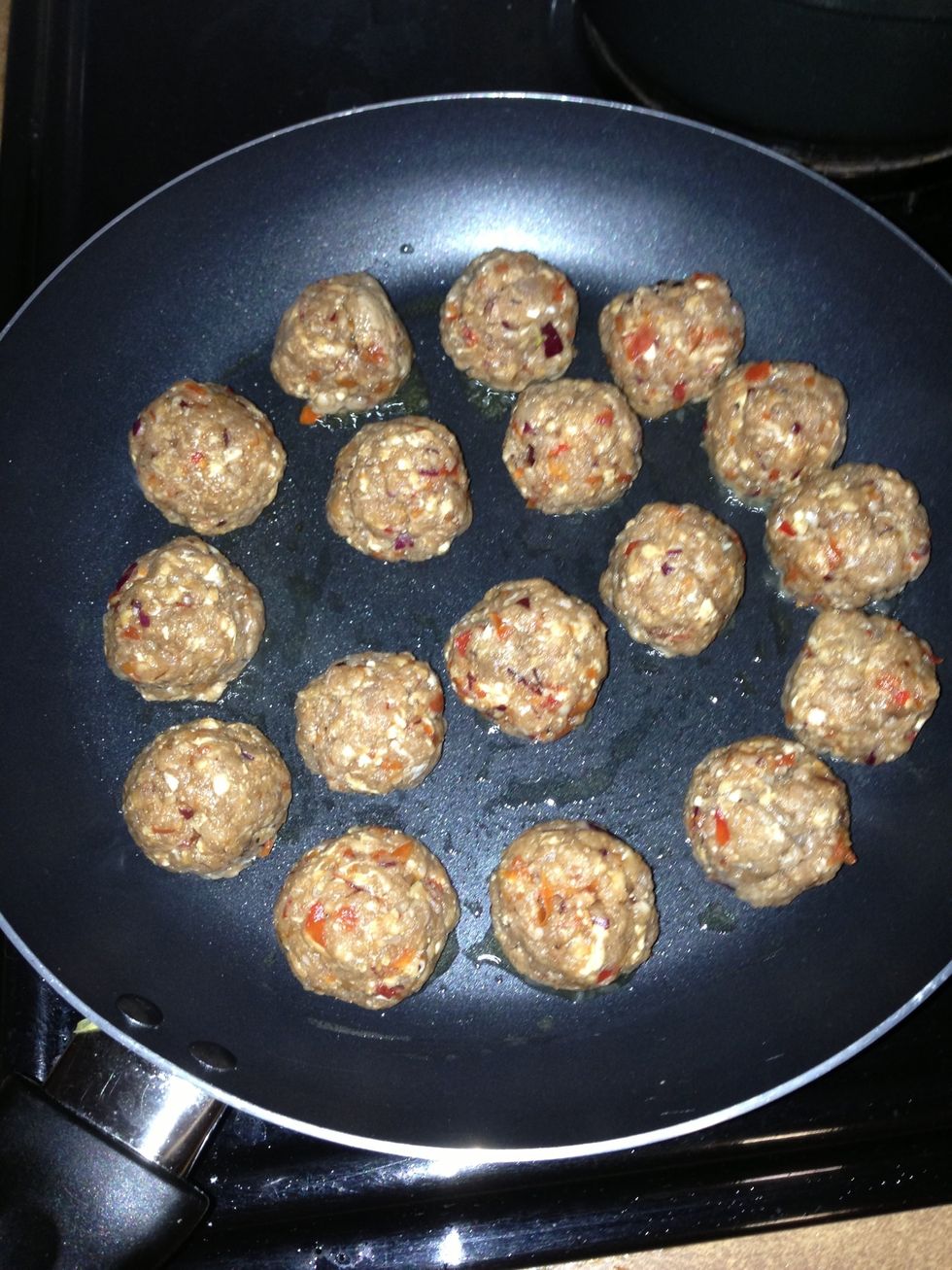 Heat a bit of olive oil in a nonstick pan on medium heat and add meatballs
Brown on both sides. You may need to reduce the heat a bit.
Once the meatballs are browned on both sides, check if they're cooked through. Be careful though, you don't want dry meatballs, rather break up a few meatballs than end up with dry food!
Serve with pasta and tomato pasta sauce or with sauteed potatoes and mushrooms
500.0g Lean beef mince
1.0 Red onion
1/8 Red pepper
Garlic
40.0ml Balsamic vinegar glaze
Paprika
Salt
Pepper
Parmesan