How to cook the best chocolate mug cake in 5 minutes
Simply the best and the simplest way to make a chocalate mug cake in a microwave in 5 minutes! Great for winter!
35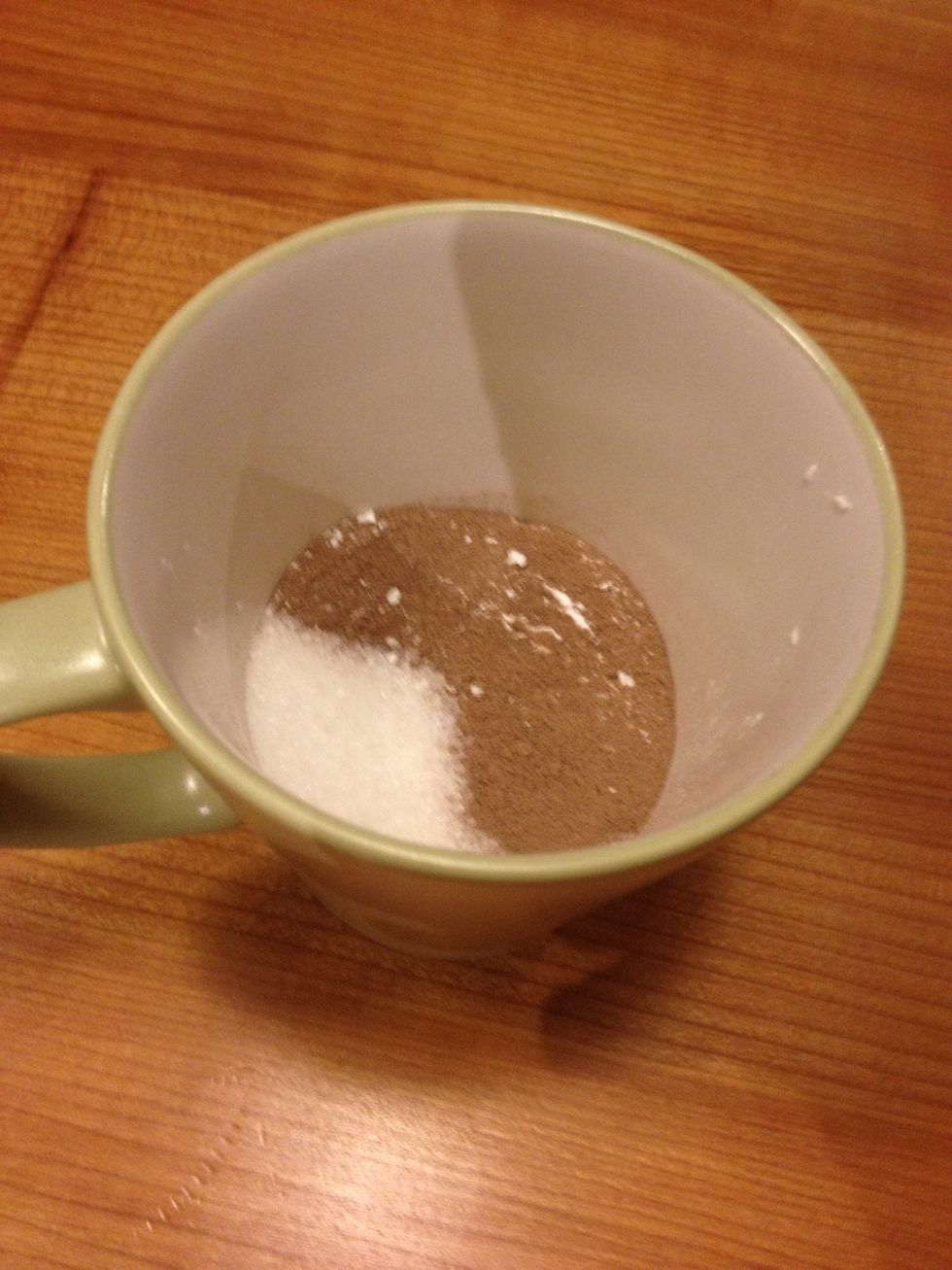 Put all dry ingredients in a cup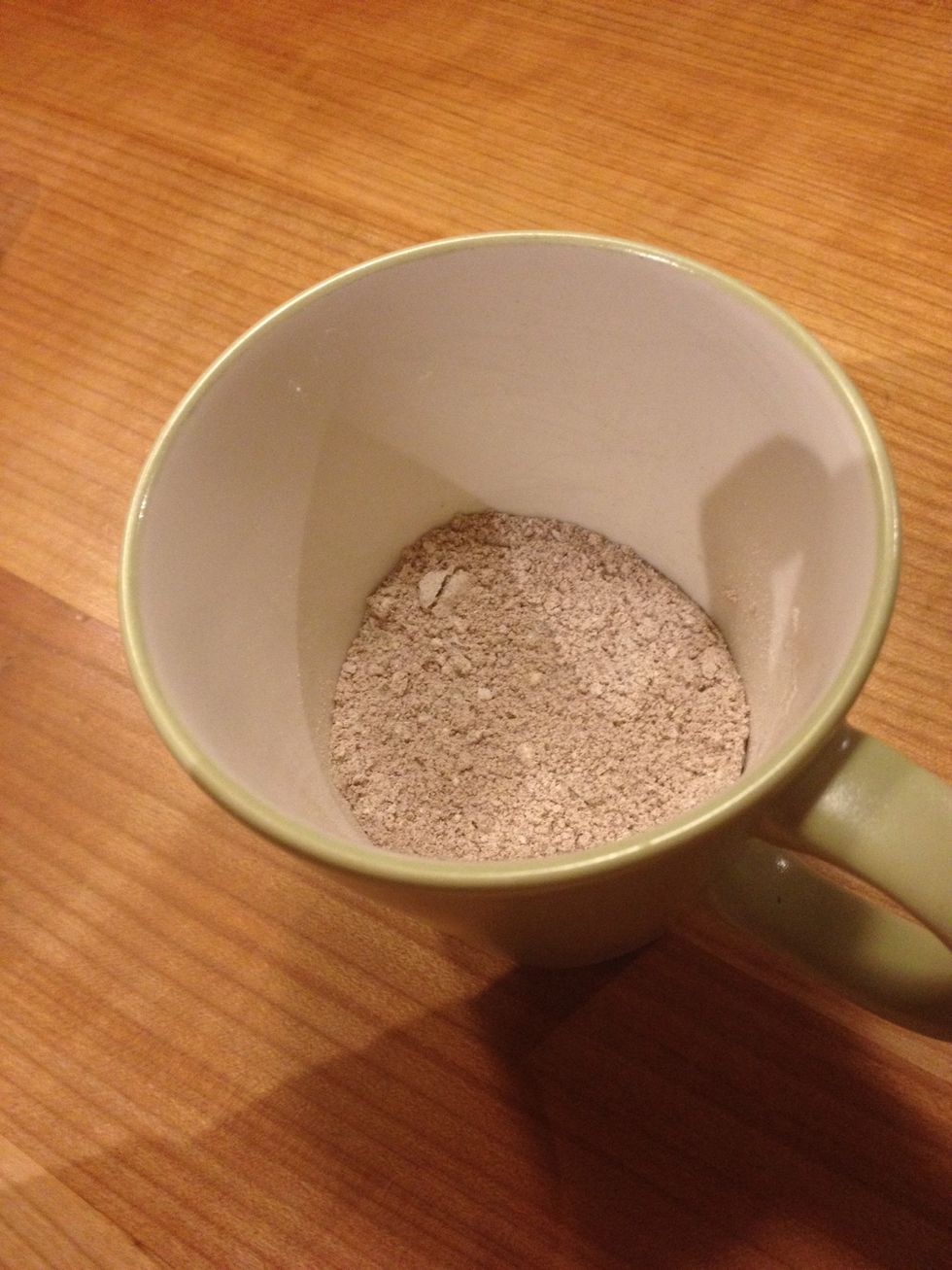 And mix them together.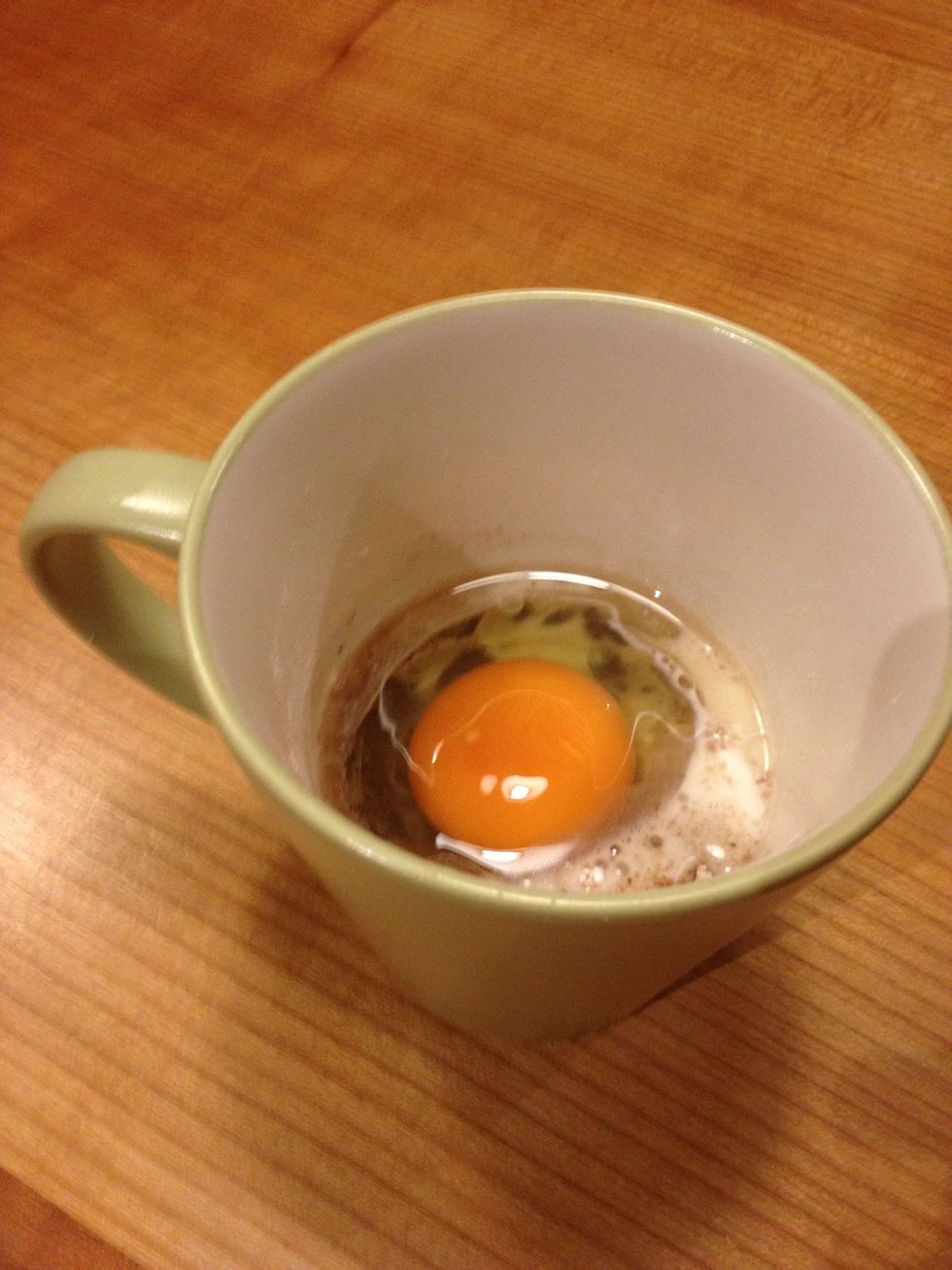 Then add the wet ingredients.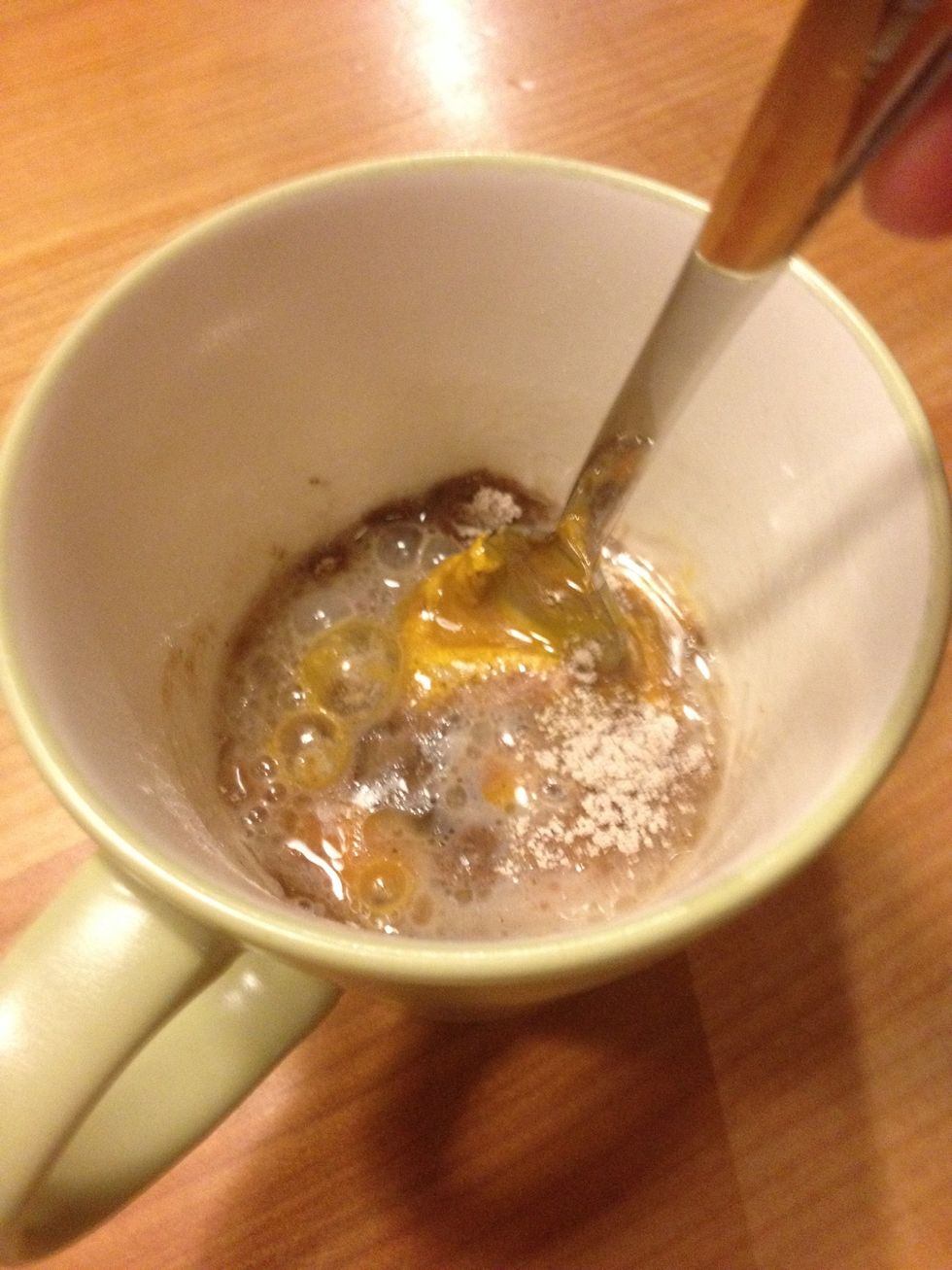 And mix everything together with a fork.
Then set the microwave to the highest possible temperature and put the cup exactly in the middle of the microwave and set the timer for 2 and a half minutes.
My microwave has 800W, if your microwave has 900W let the cup in the microwave for 15 seconds less, if it's 700W, let it in for 15 seconds more.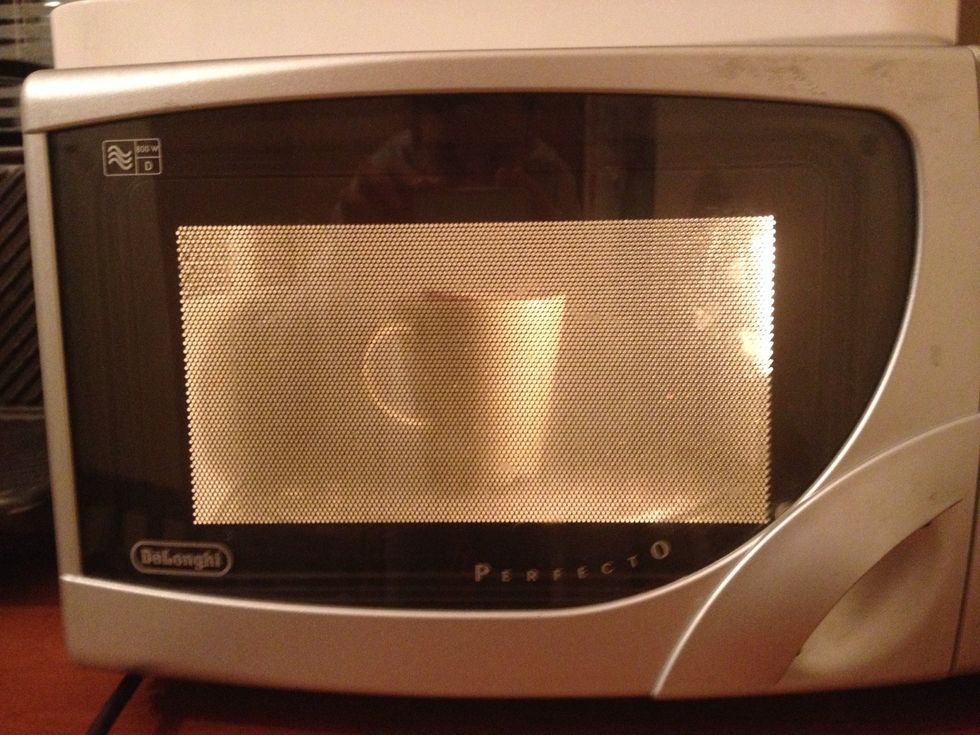 Look at the chococolaty goodness rise!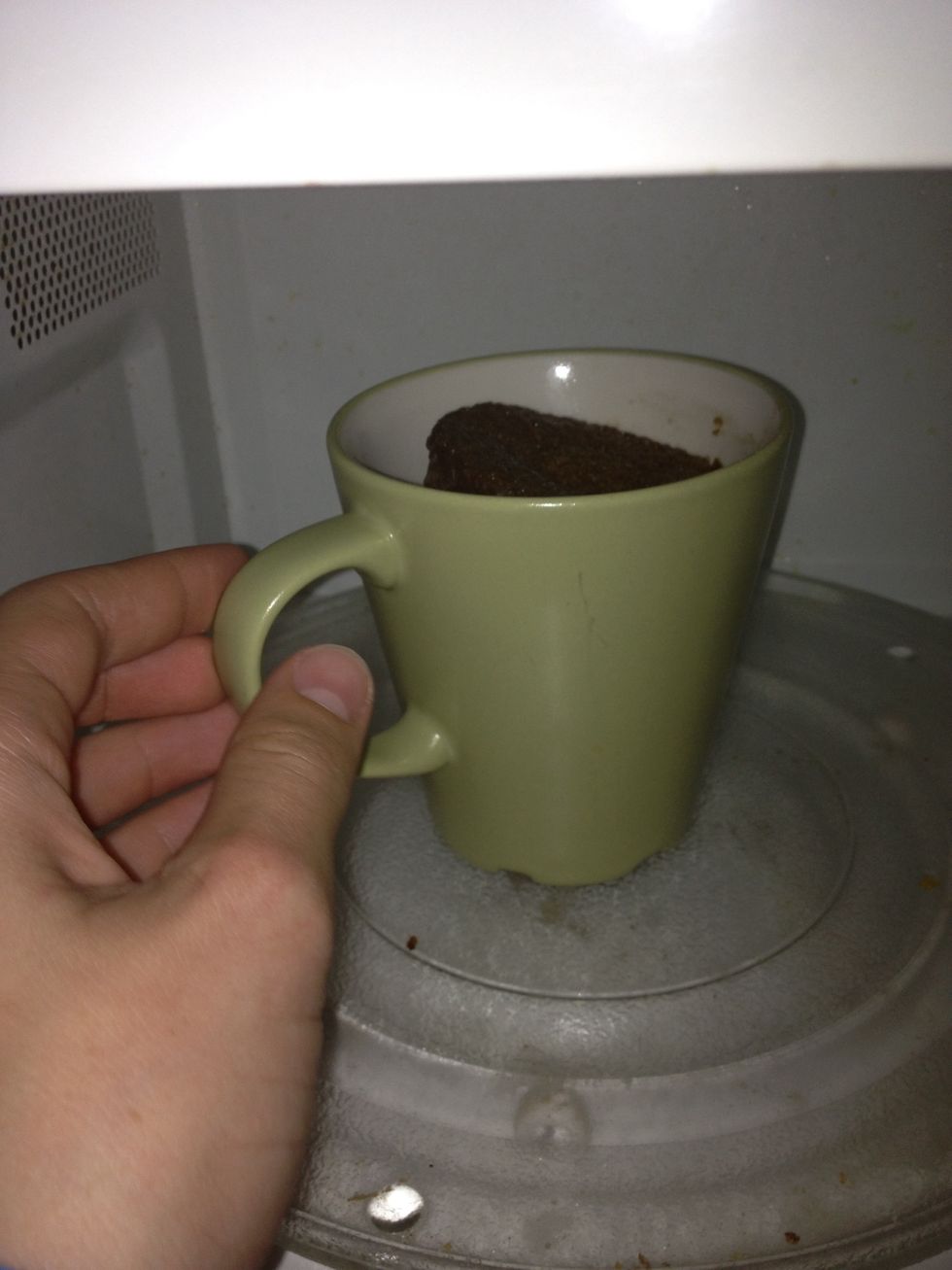 Carefull! It's hot!
There it is! You can eat it from the cup...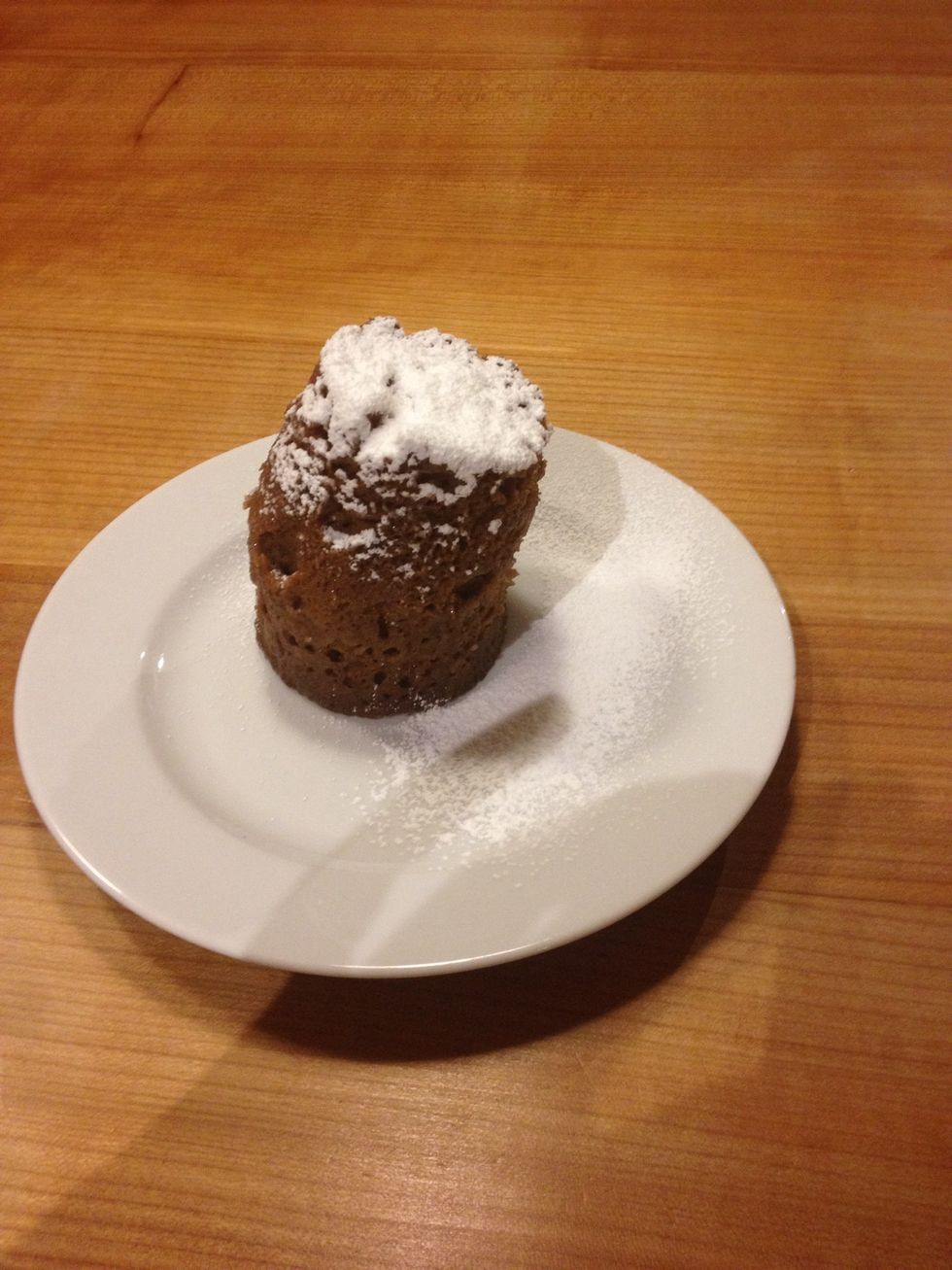 or from a plate!
I love adding Nutella to it! Experiment!
2.0Tbsp Flour
2.0Tbsp Sugar
1.0Tbsp Cocoa powder
1.0pch Baking powder
1.0pch Salt
1.0Tbsp Oil
1.0Tbsp Milk or water
1.0 Egg