How to cook the best bec breakfast
Start to finish, make a Bacon, Egg, & Cheese Breakfast (stress free) in 15 minutes or less!
225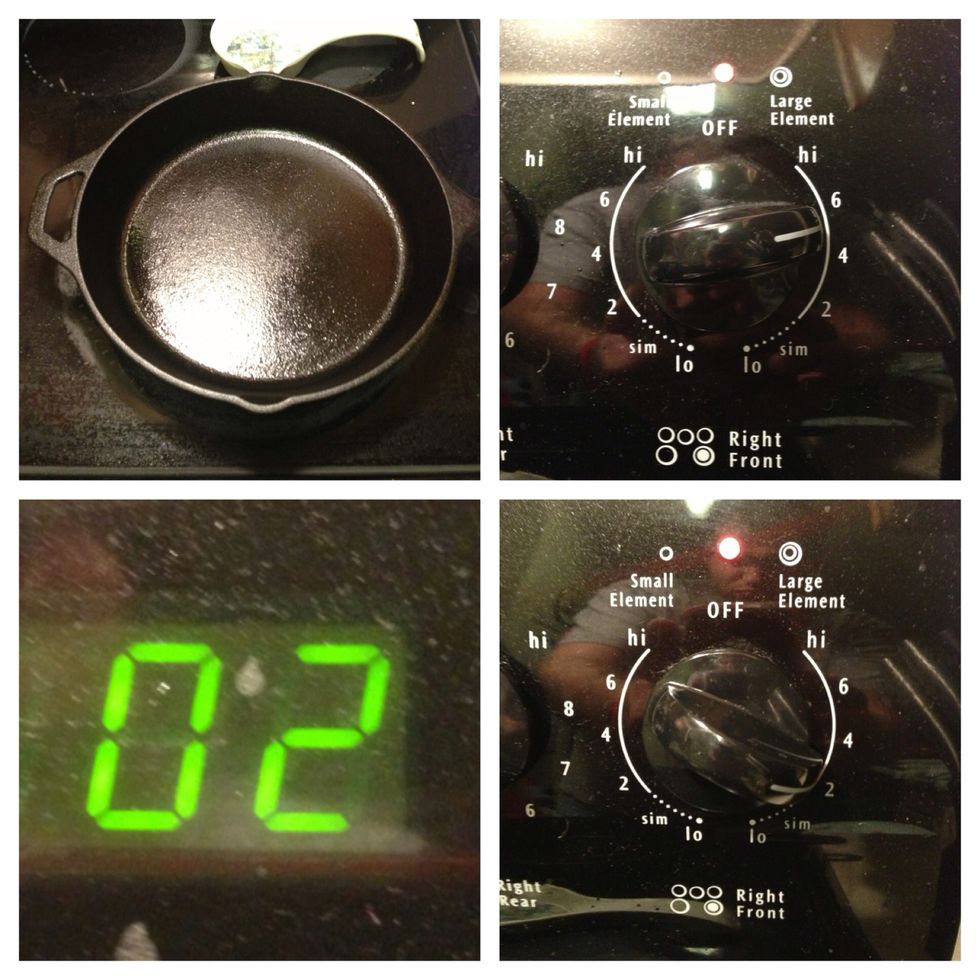 Let your cast iron pan heat up for two minutes on medium high and then drop the temperature down to low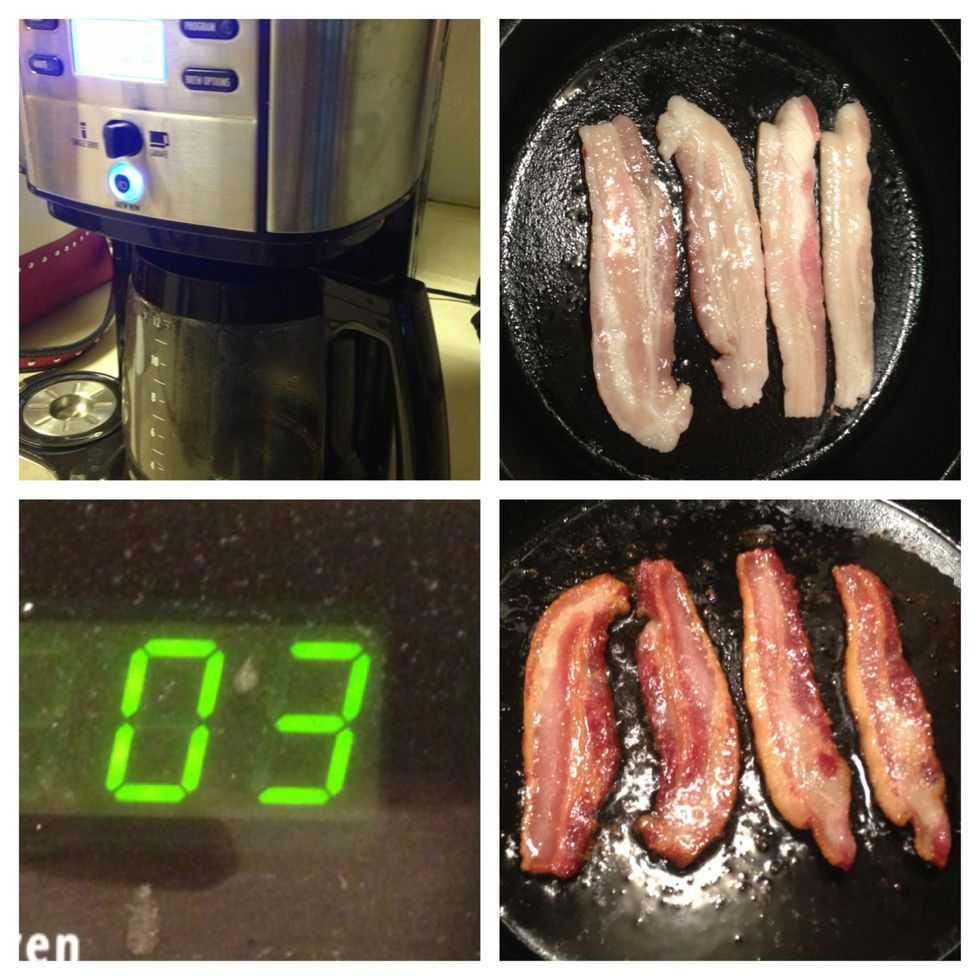 Start the coffee pot, add your bacon, set the timer to three minutes, & then flip.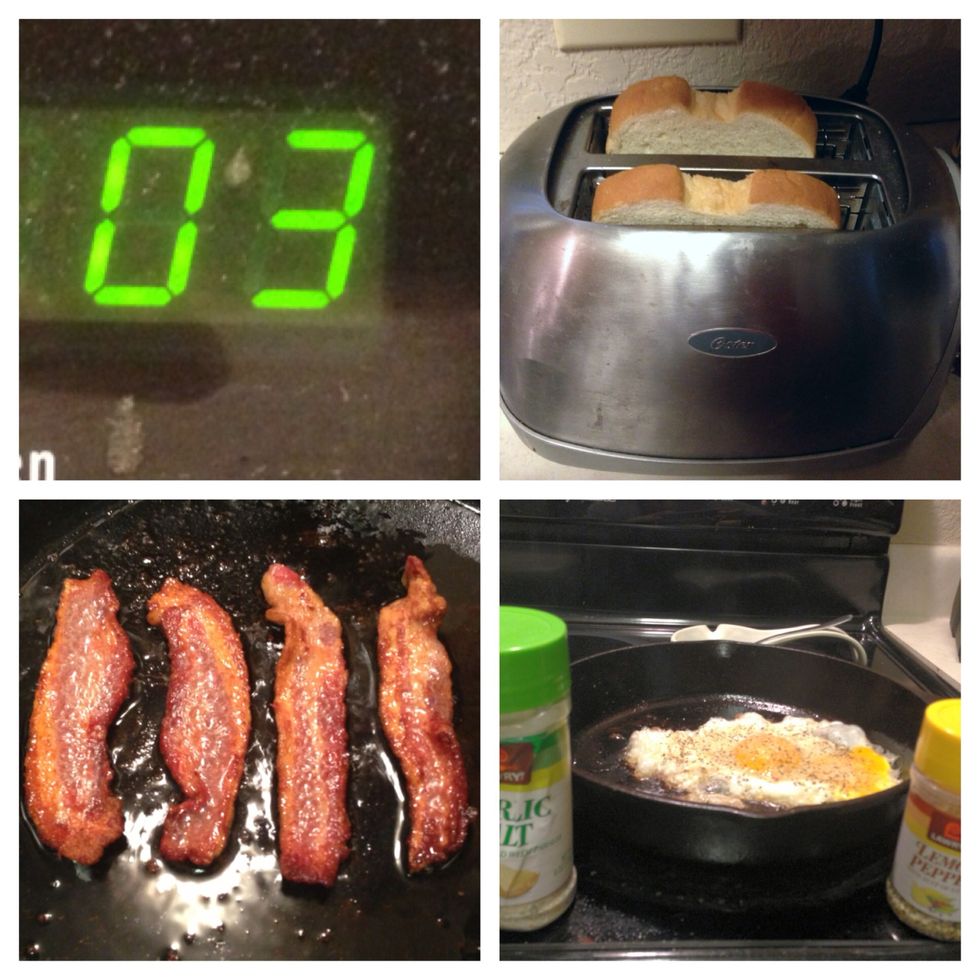 Set the timer for 3 more minutes. Load your toaster. Keep an eye on the bacon, especially in the last minute. Remove the bacon and half the grease. Then add & season your eggs. Cook for 3 minutes.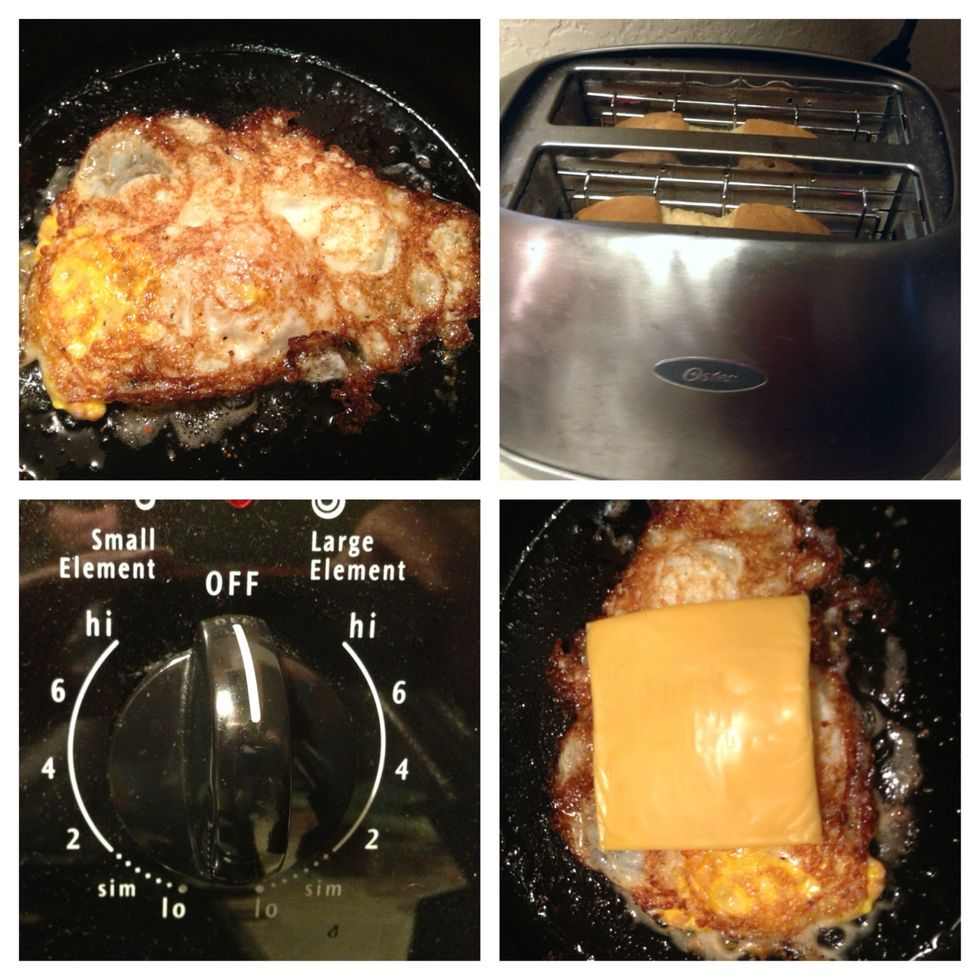 When you flip the eggs, start the toaster, turn off heat, & add a slice of cheese on top. Leave the eggs on for 3 more minutes.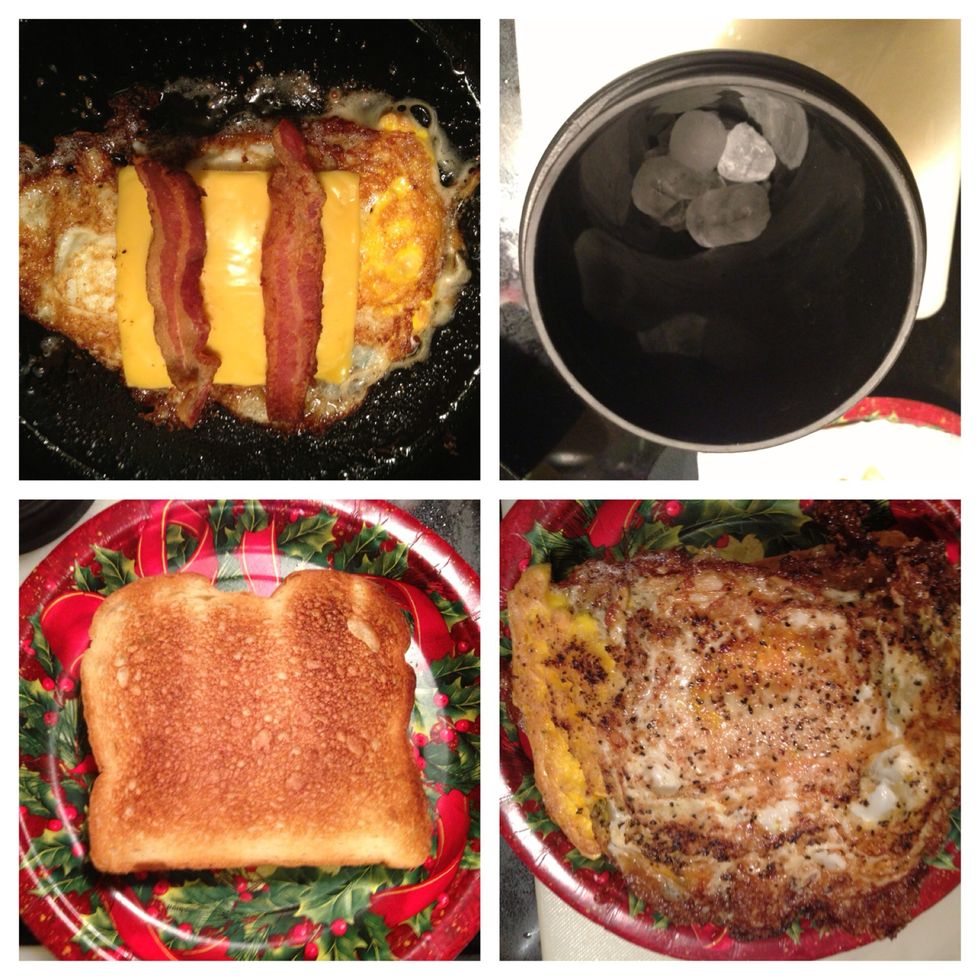 Add two slices of bacon on top and some ice to your coffee cup. Once your toast is done, begin assembling your sandwich.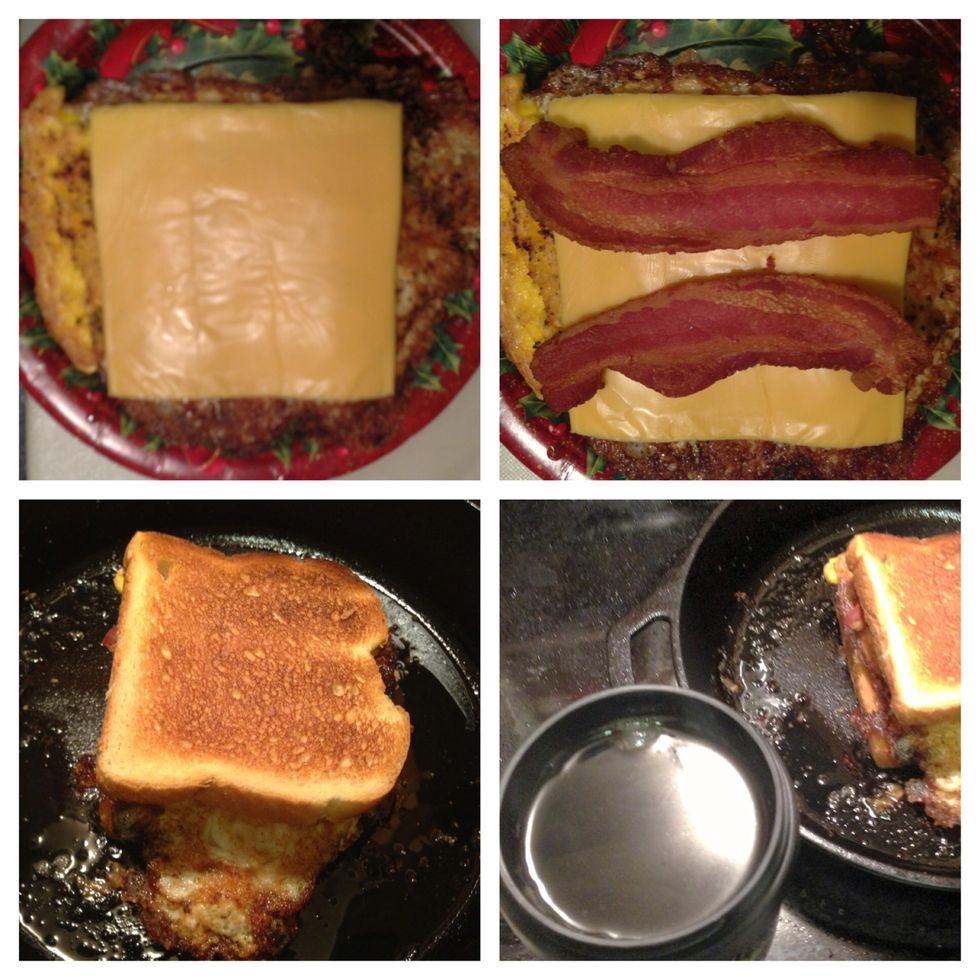 Add the 2nd slice of cheese, 2 strips of bacon the opposite way & the last piece of toast. Put the sandwich back into the pan cold cheese side down. And when your coffee is done breakfast is served!
Pull it, cut it, & plate it!
Now that's a yummy sandwich!
2.0 Bacon
2.0 Eggs
2.0 Cheese
2.0 Bread
Coffee
Seasoning