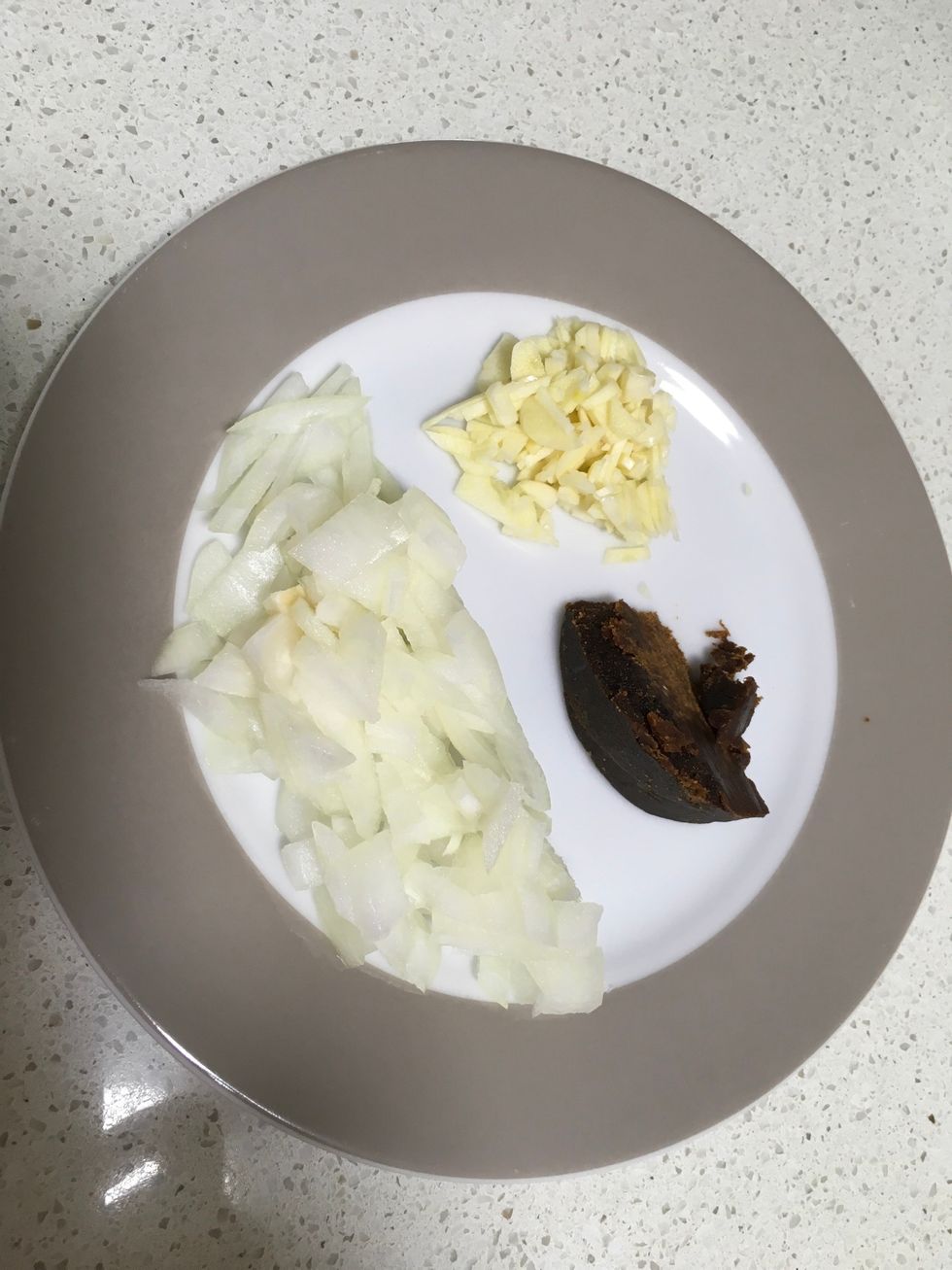 U will need: onion, garlic, 1stb brown sugar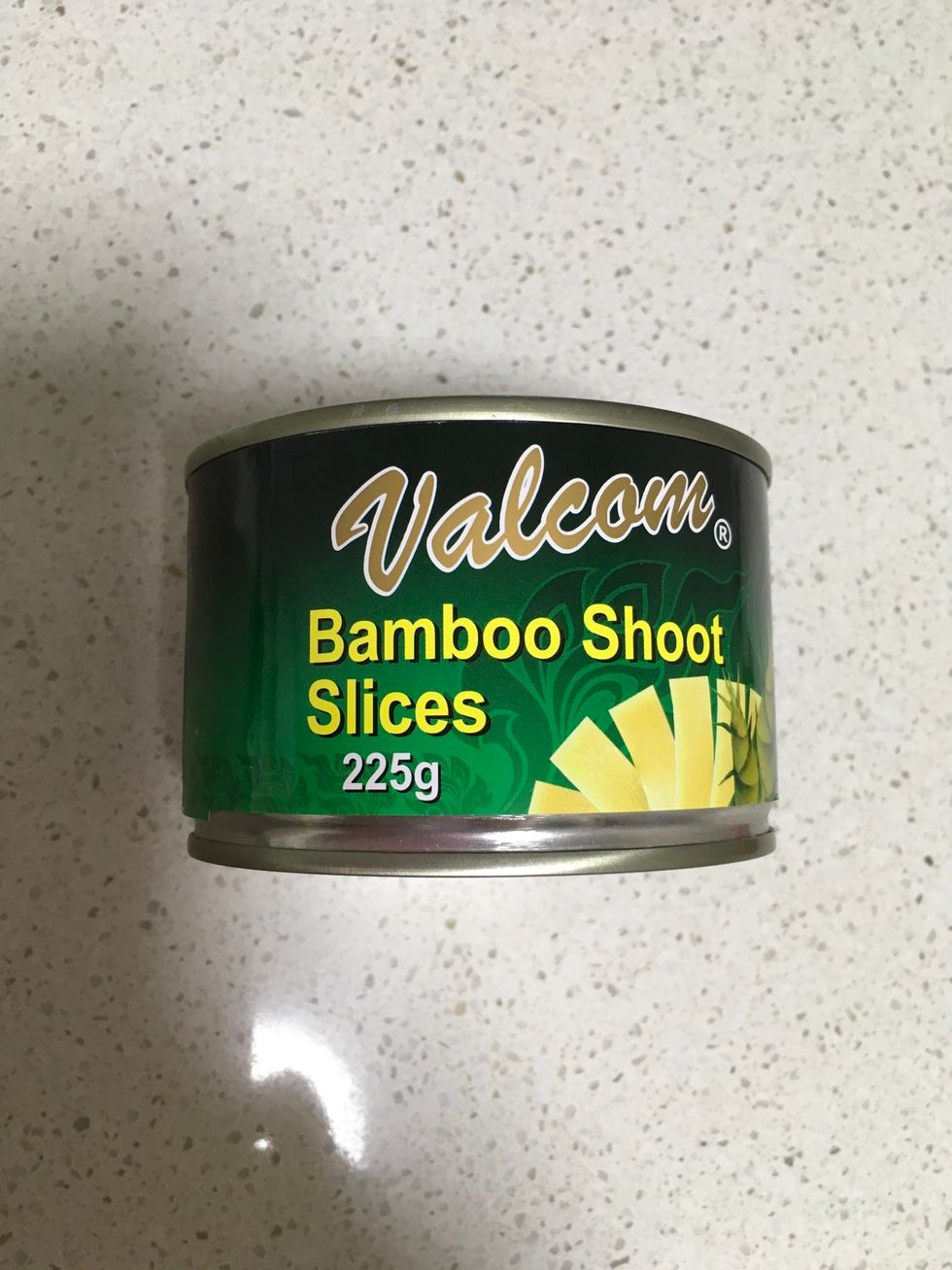 225g bamboo shoot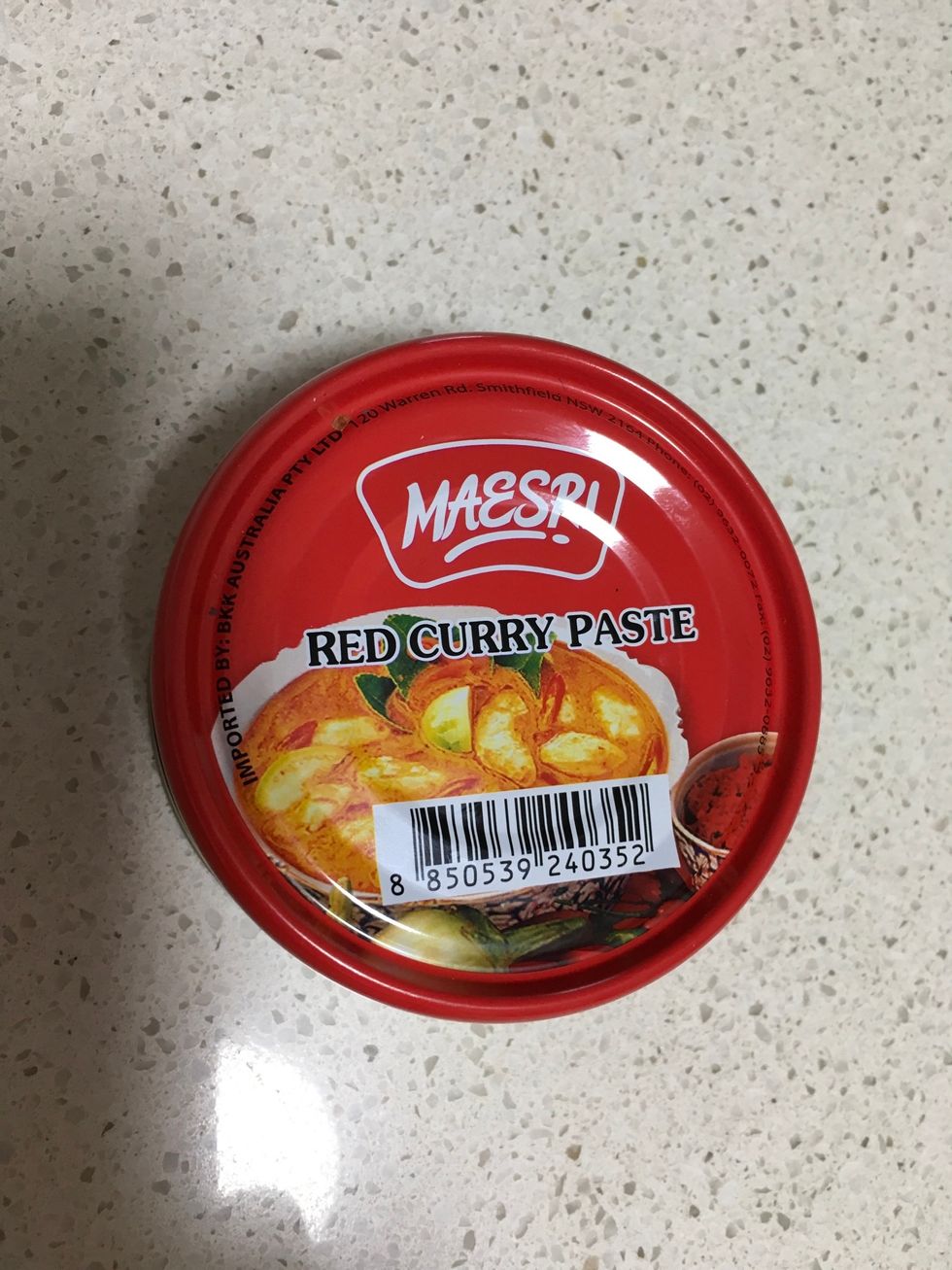 Red curry paste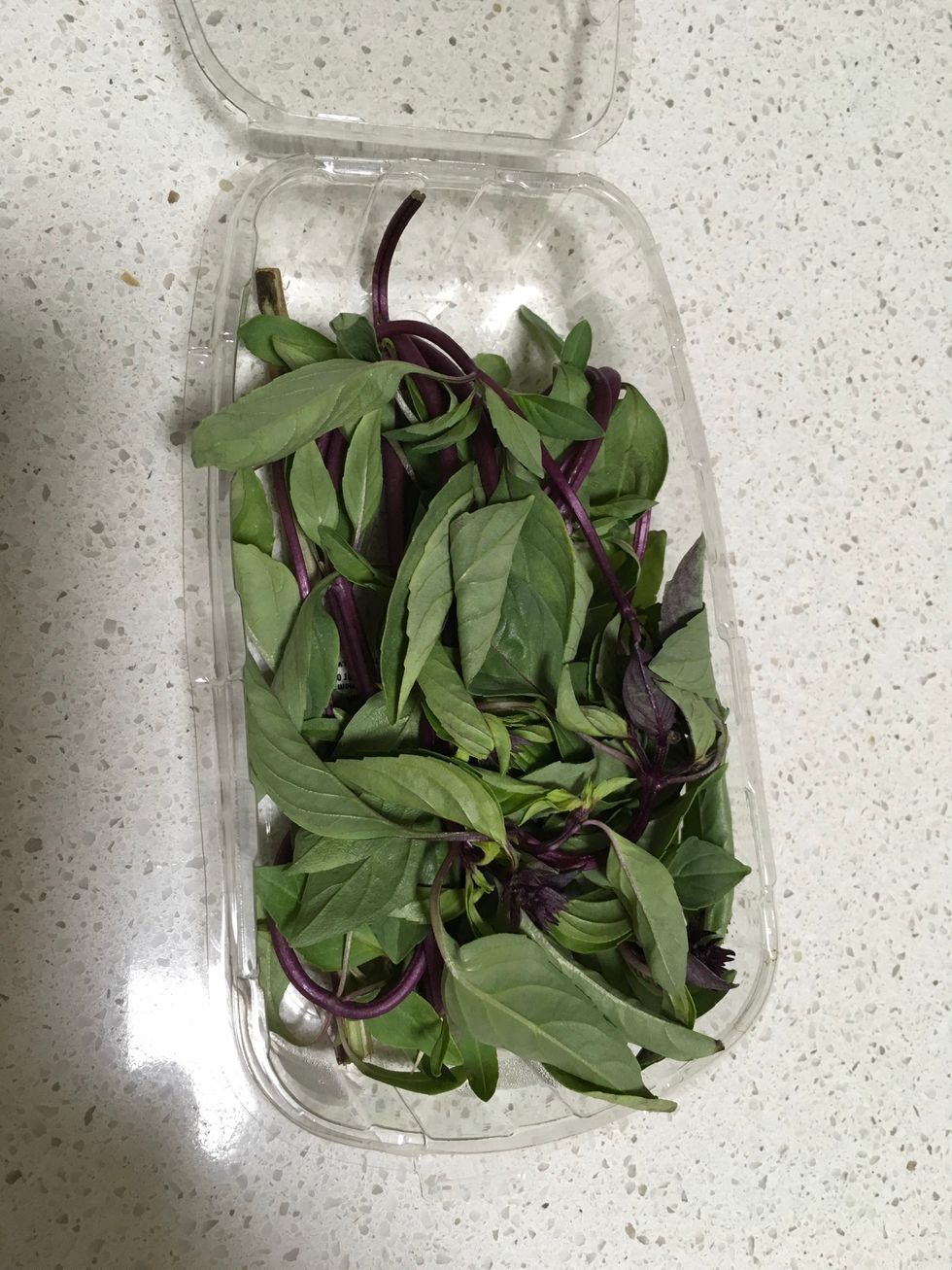 Thai basil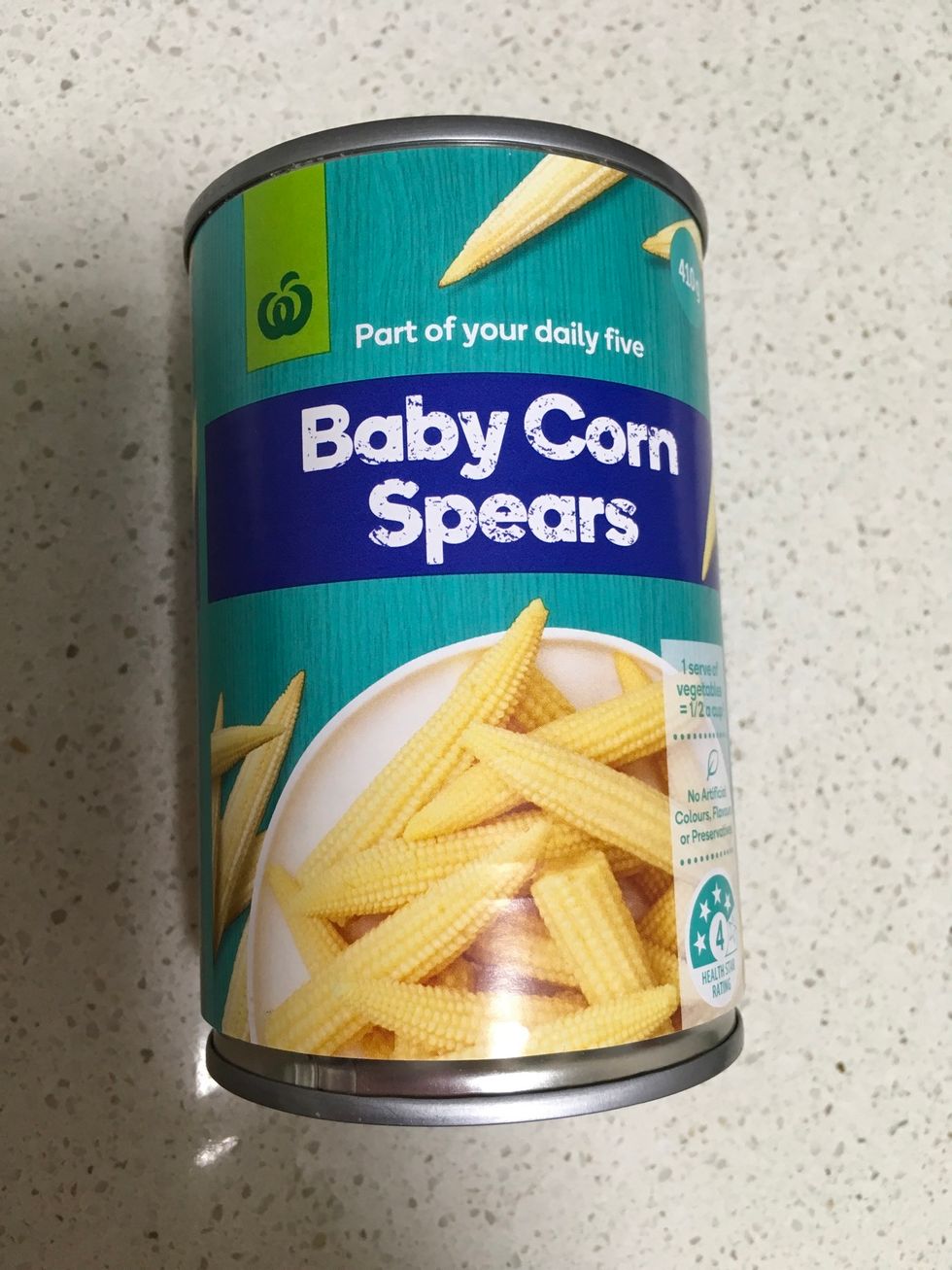 Baby corn fresh or tin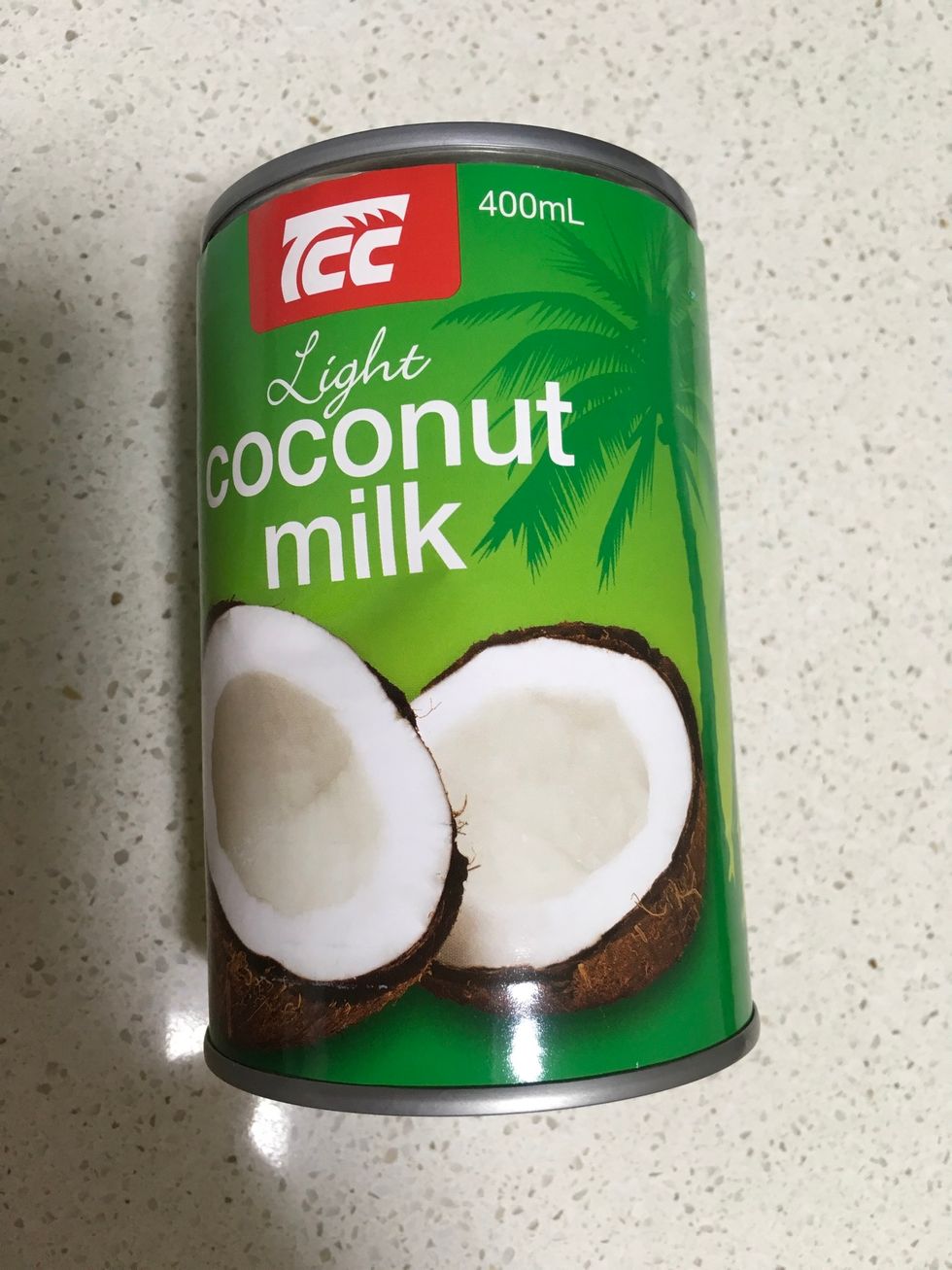 Coconut milk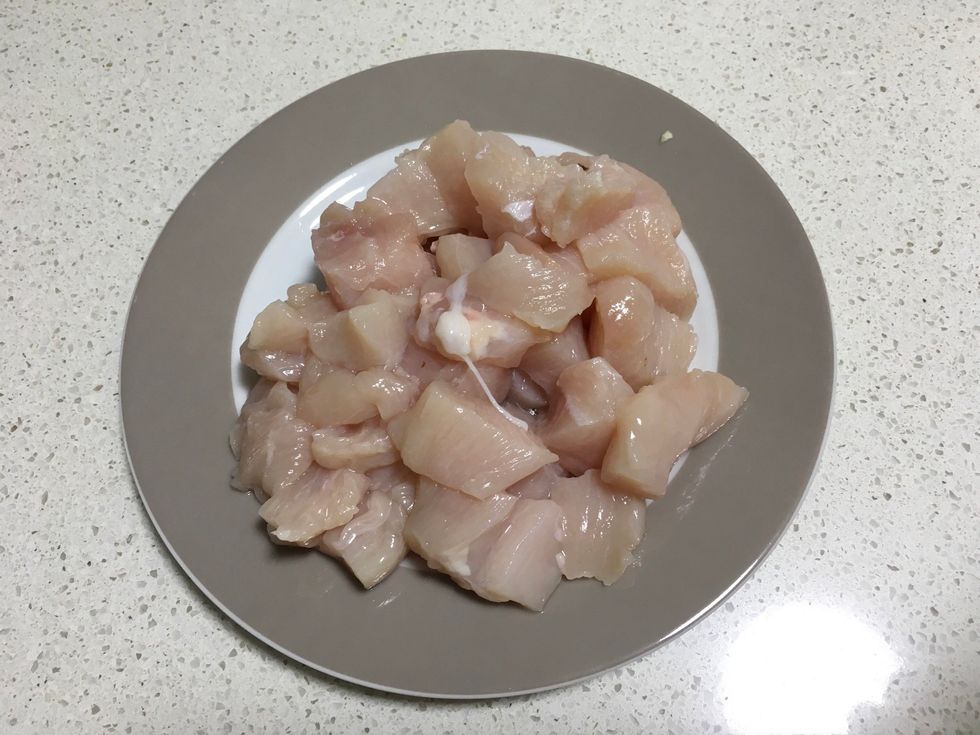 250g diced chicken breast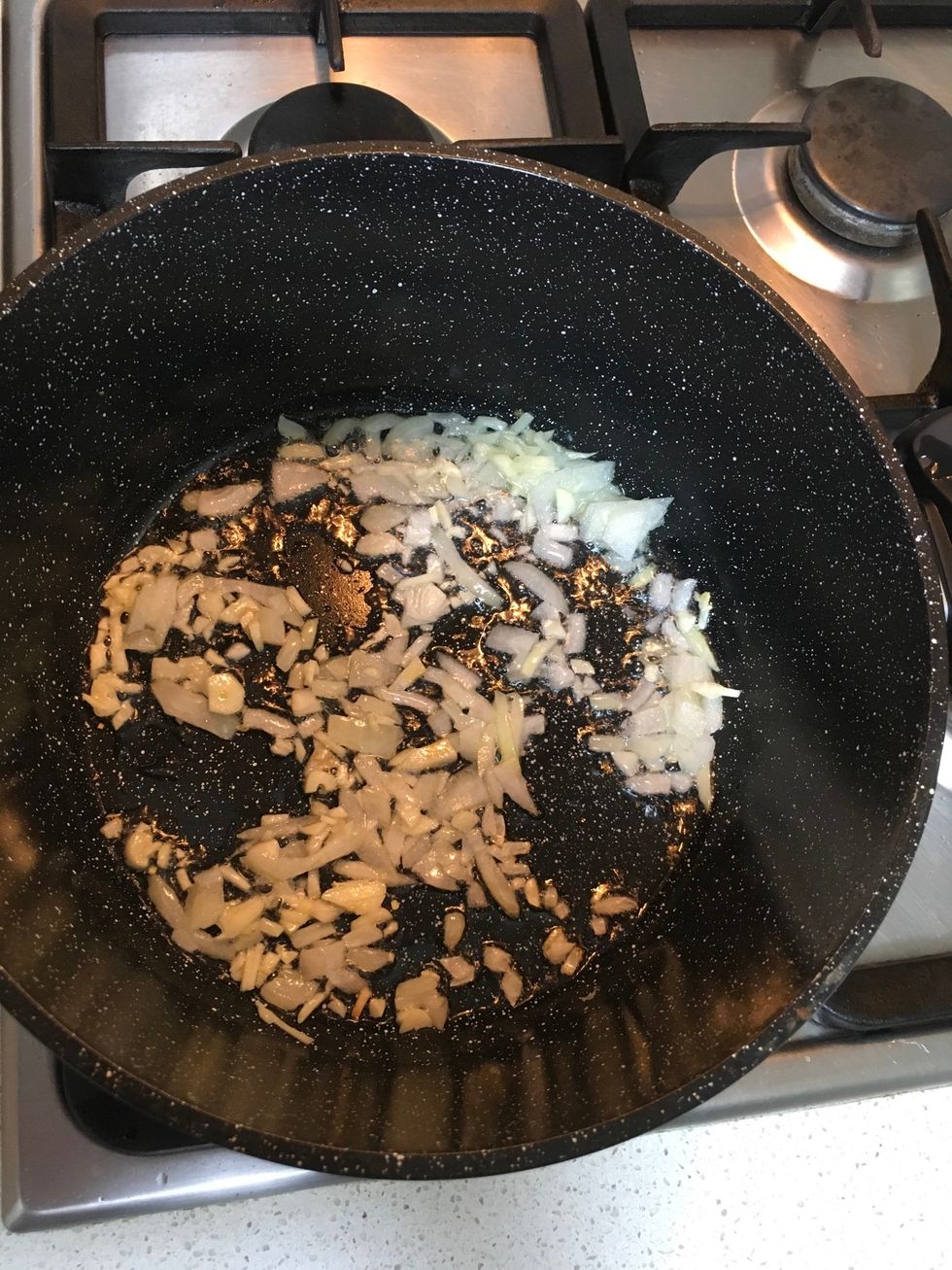 Sautee garlic and onion together until golden brown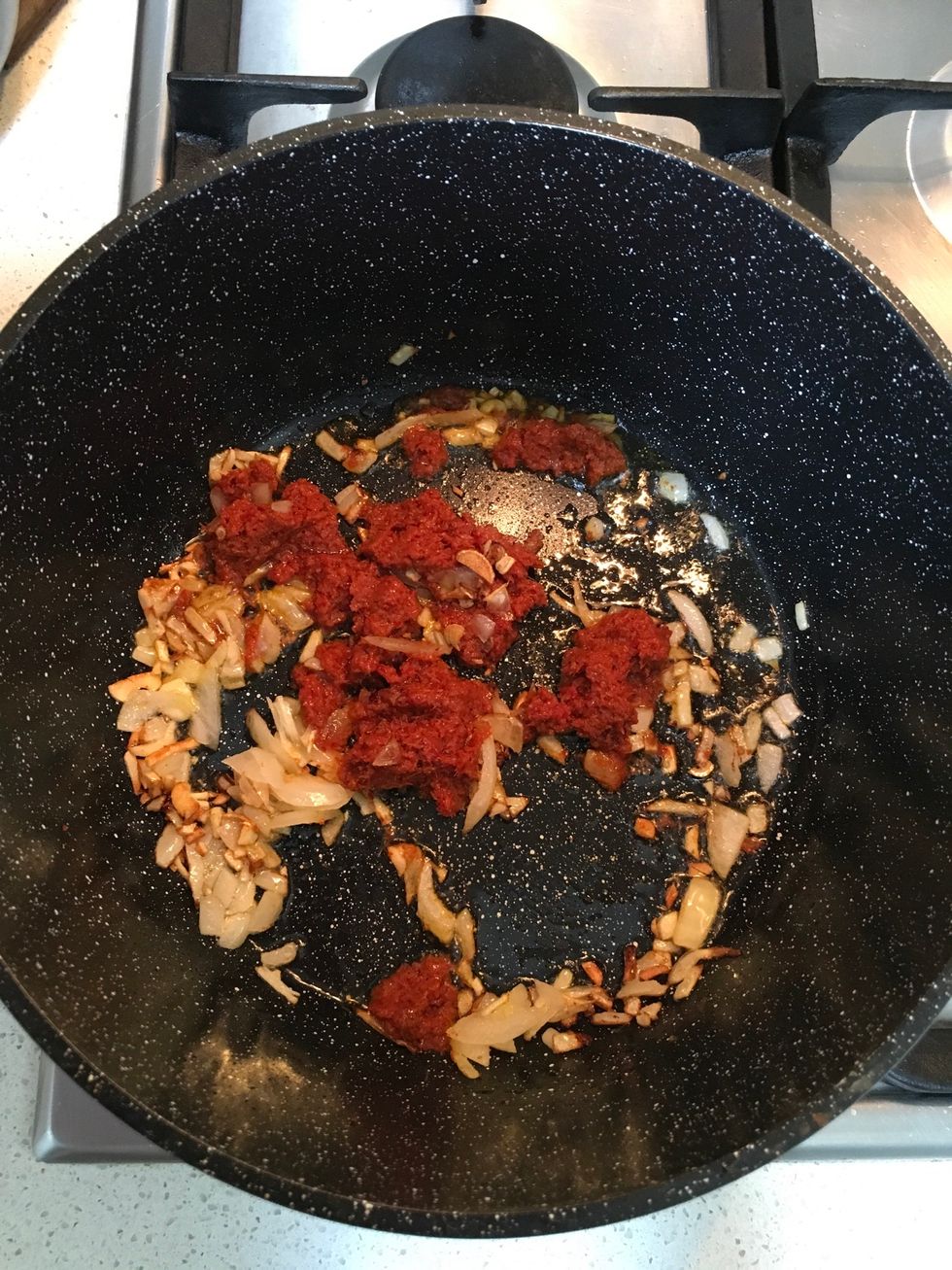 Add about 2 tsp of red curry paste, stirring till it mixture together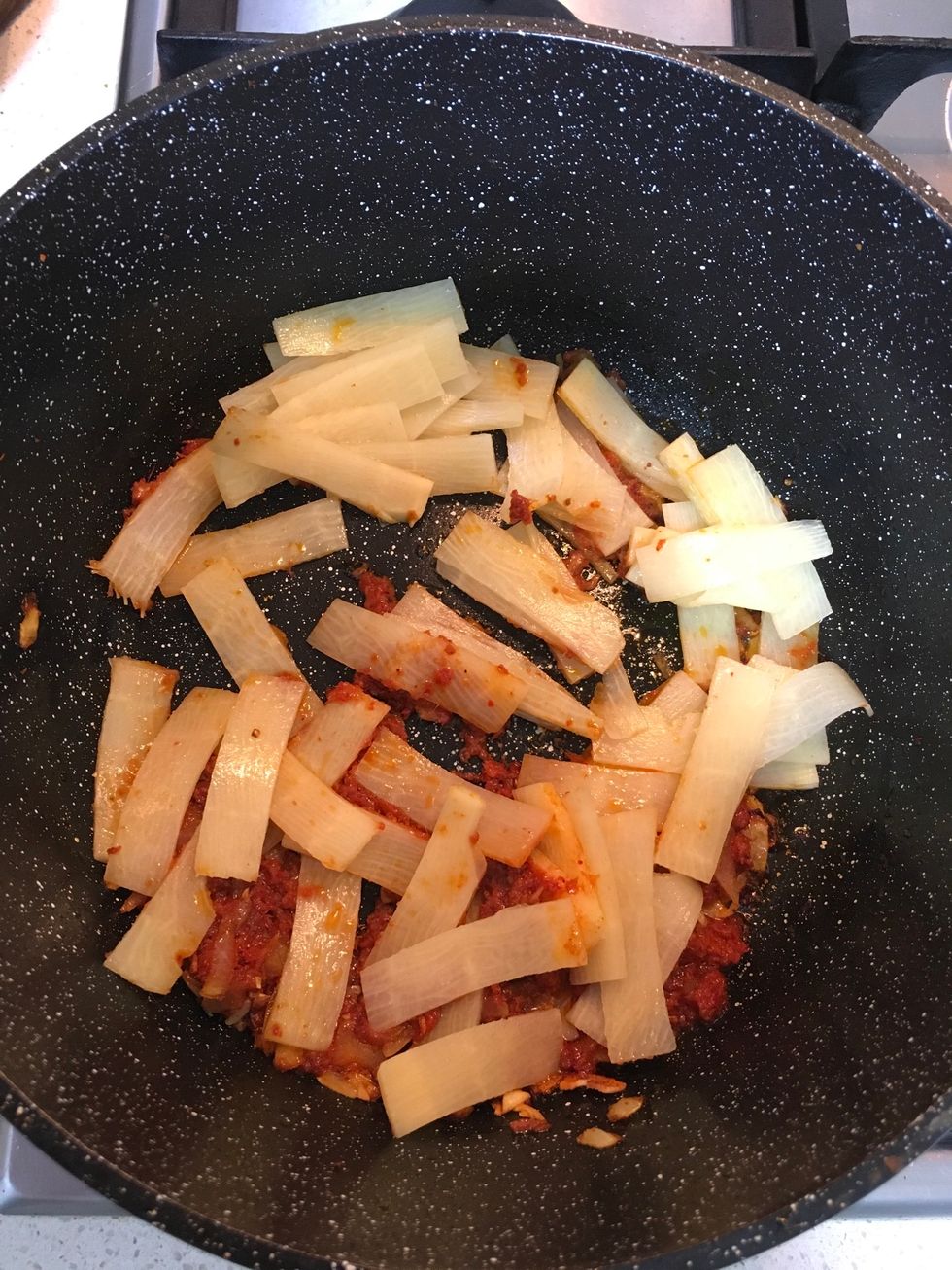 After 5 minutes, add on bamboo shoot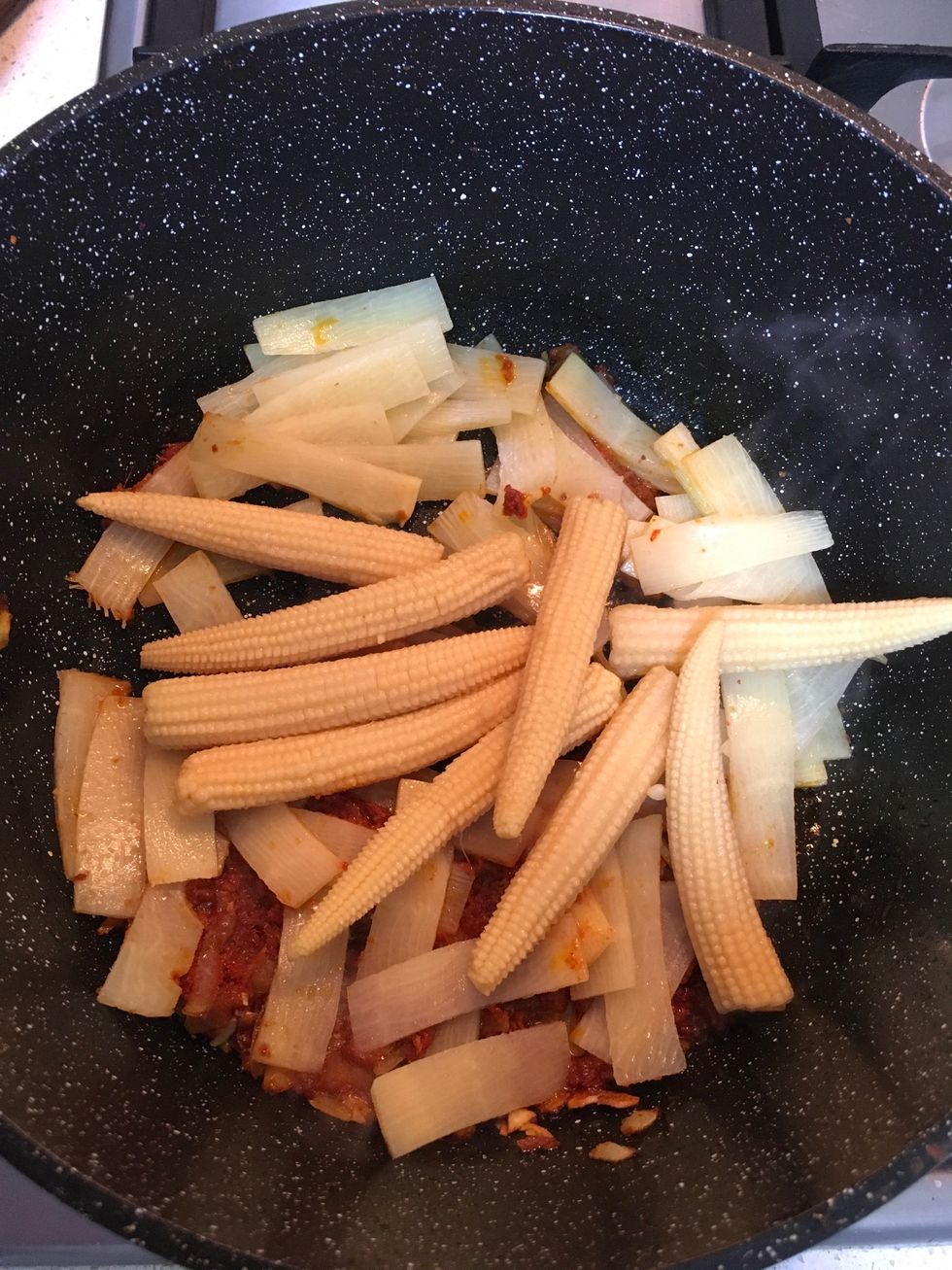 Add on baby corn
Mixing well all ingredients. Add up lemon kaffir leaves and bay leaves.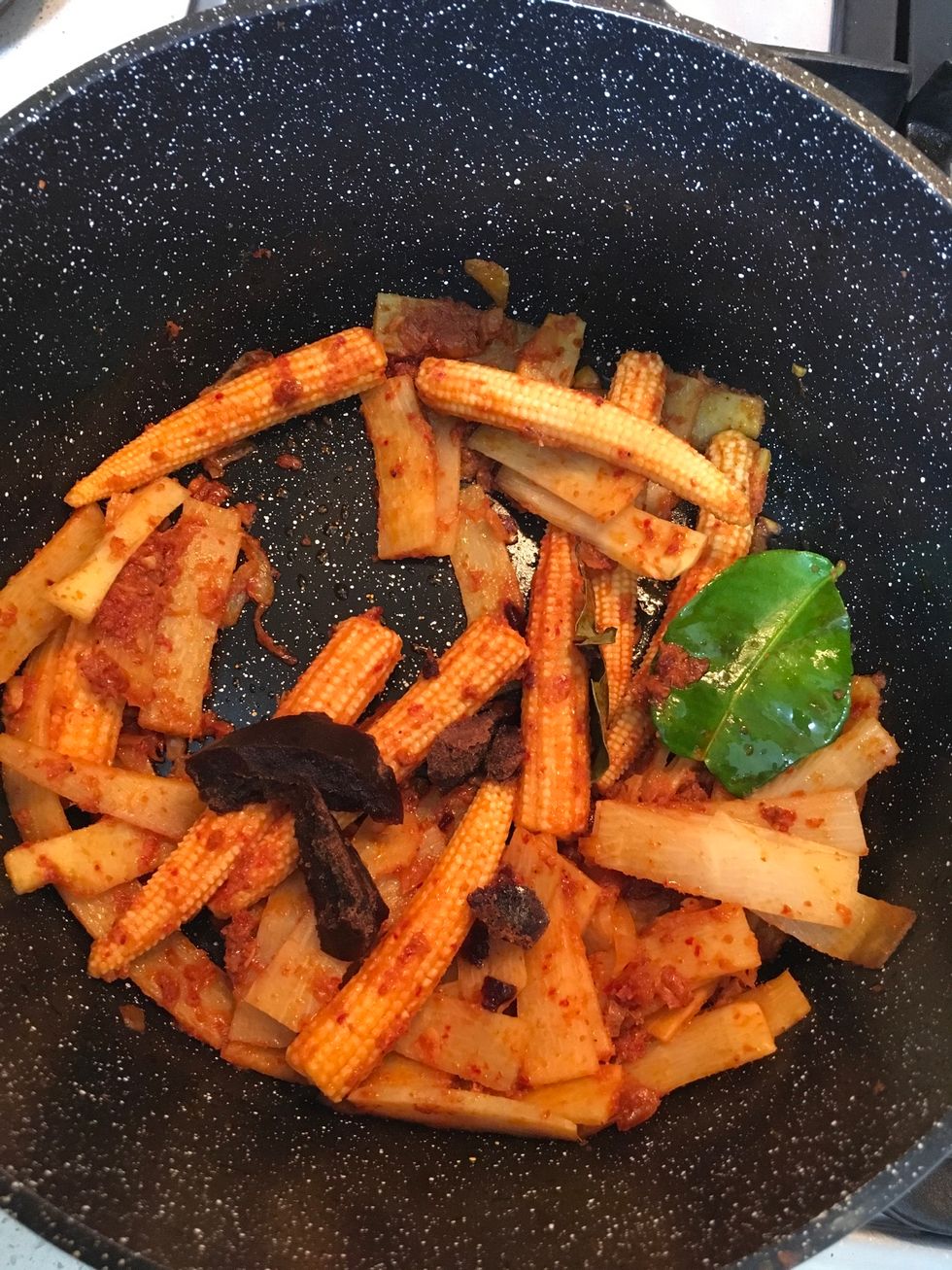 Add up brown sugar according your taste, if you do not like spicy put some more brown sugar to reduce the heat.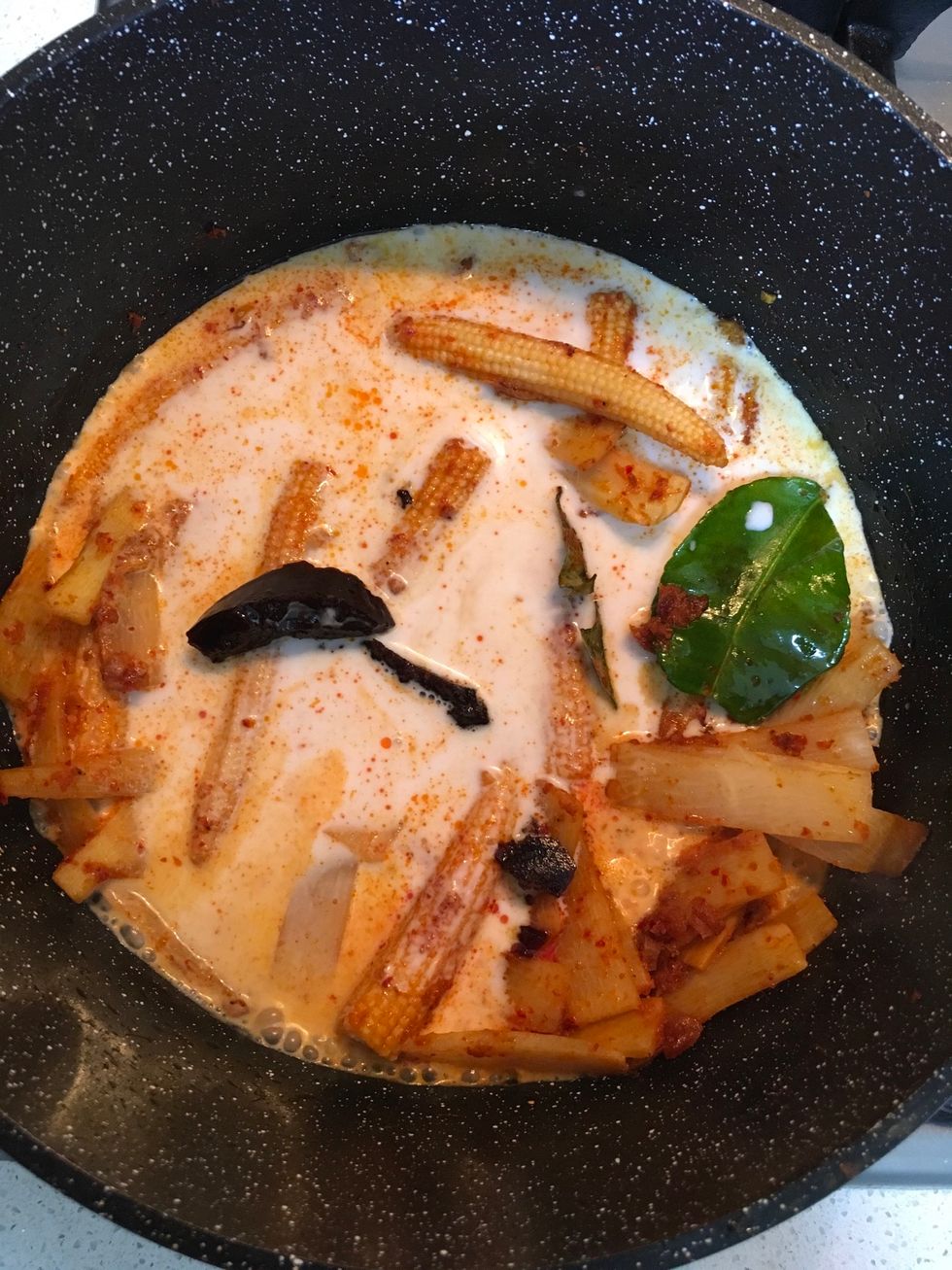 After they all mixing add up coconut milk into it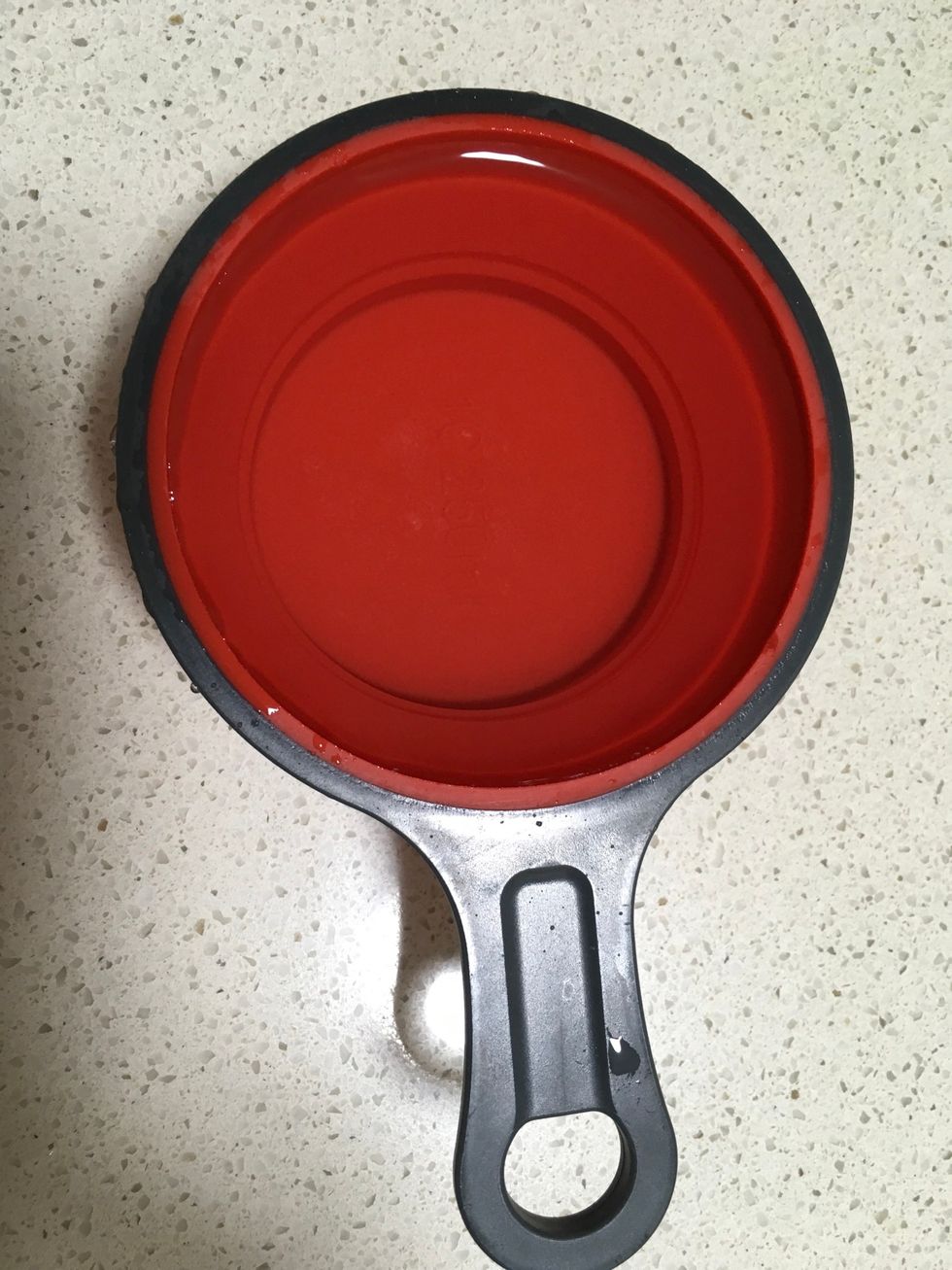 Put 1 cup of water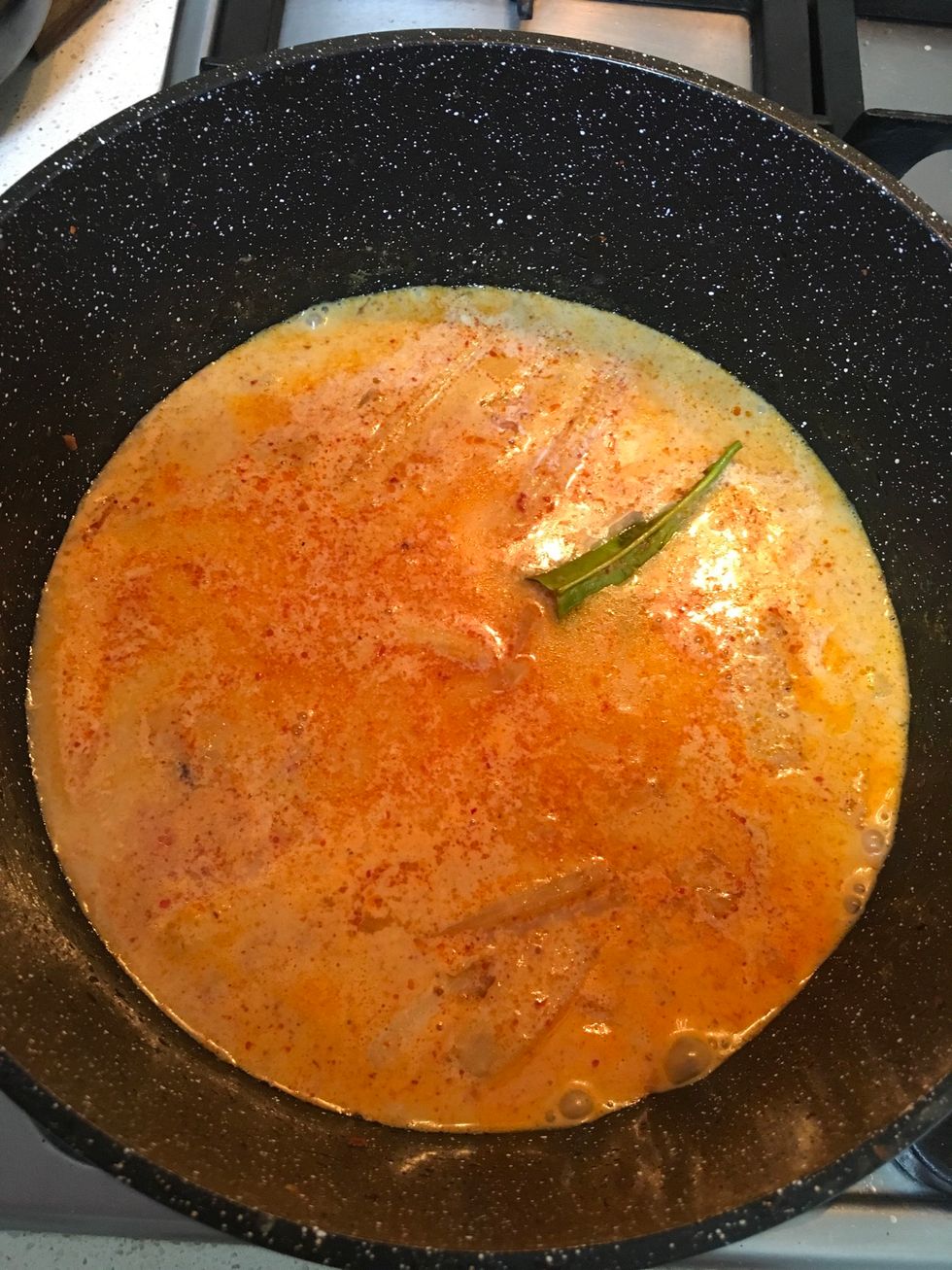 Keep stirring and let it simmer form about 10 to 15 minutes until the sauce boiling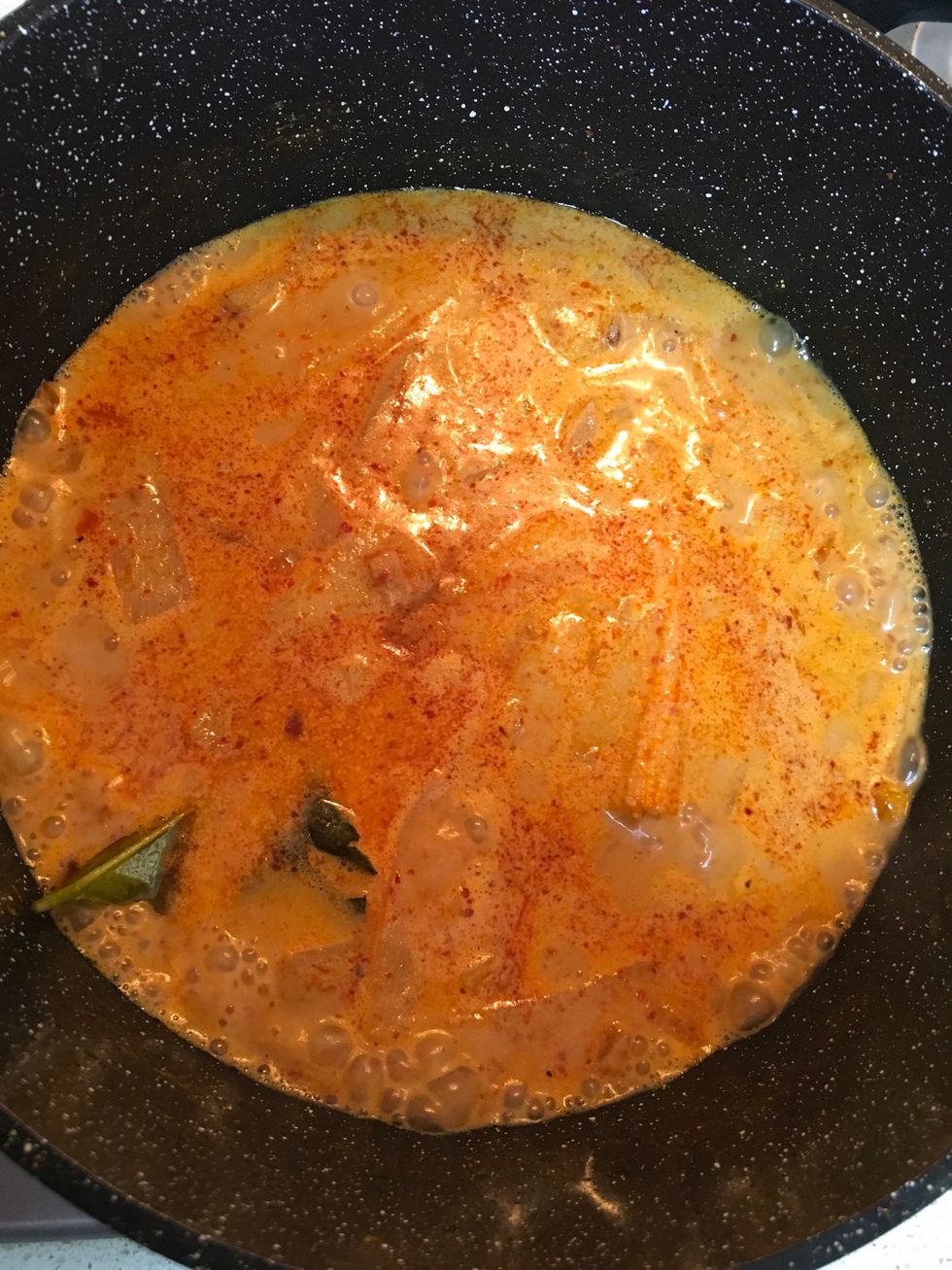 Coconut sauce gets bubbling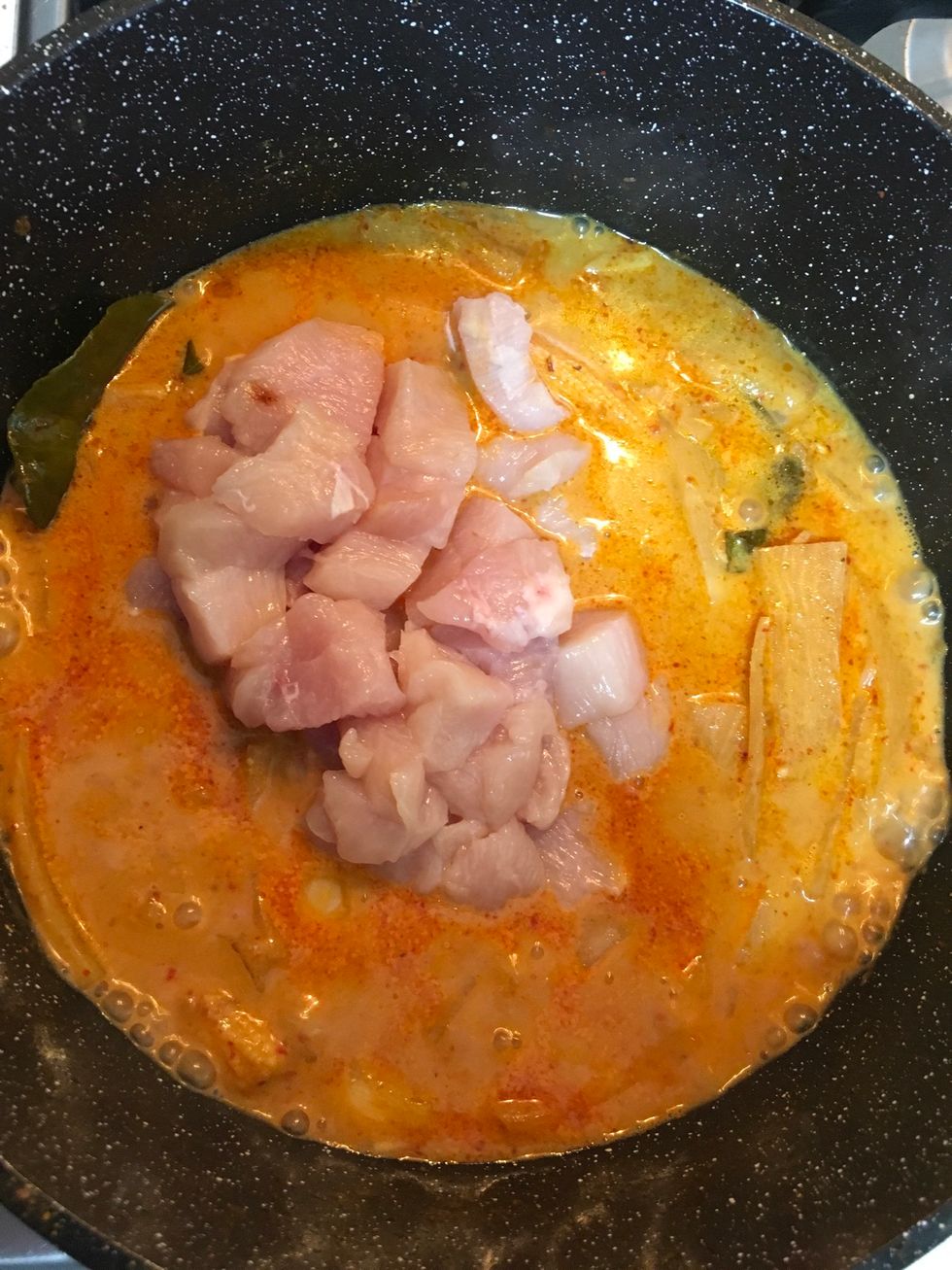 After 15 minutes add up the chicken dice into it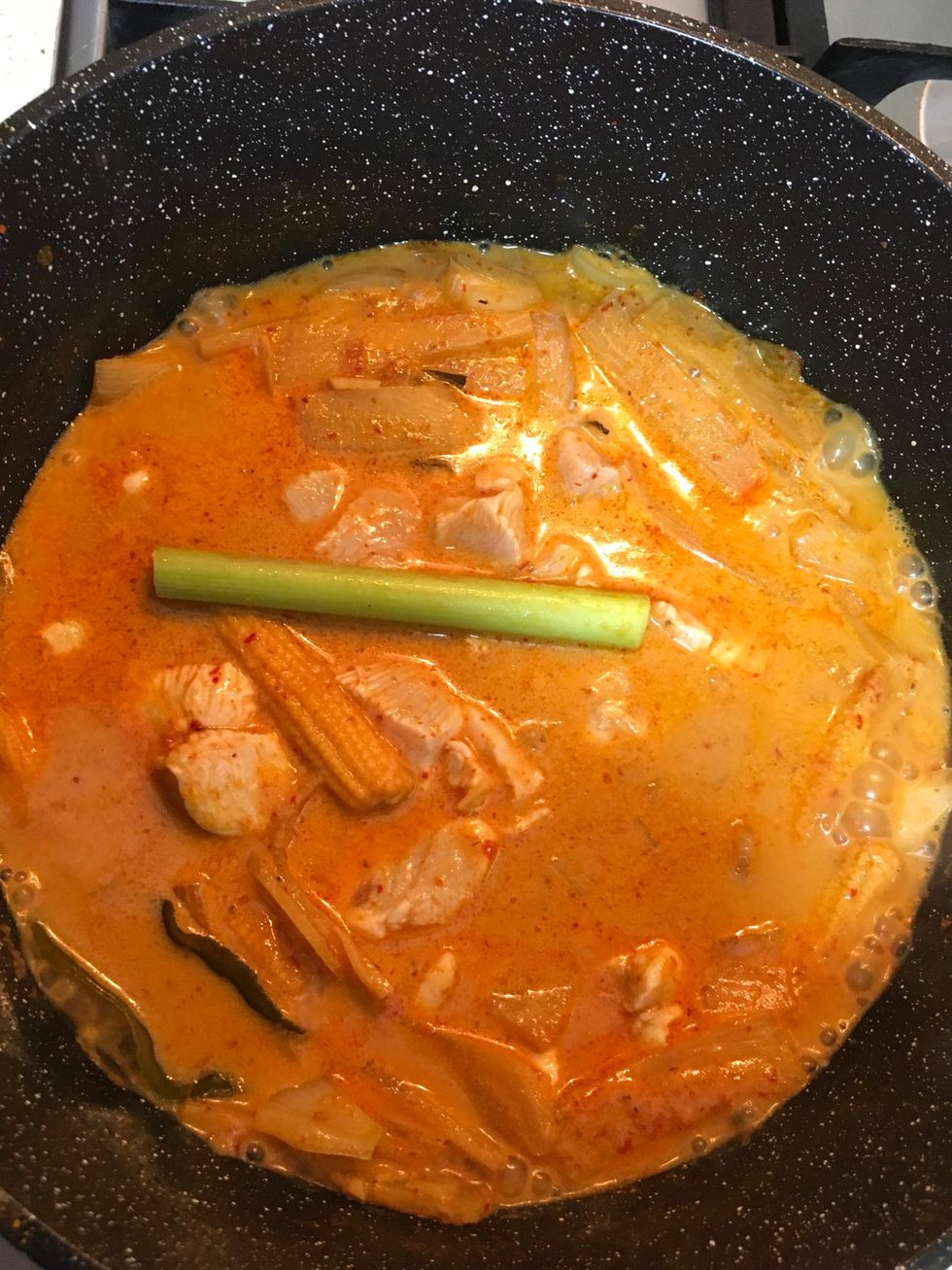 Add up lemongrass and keep stirring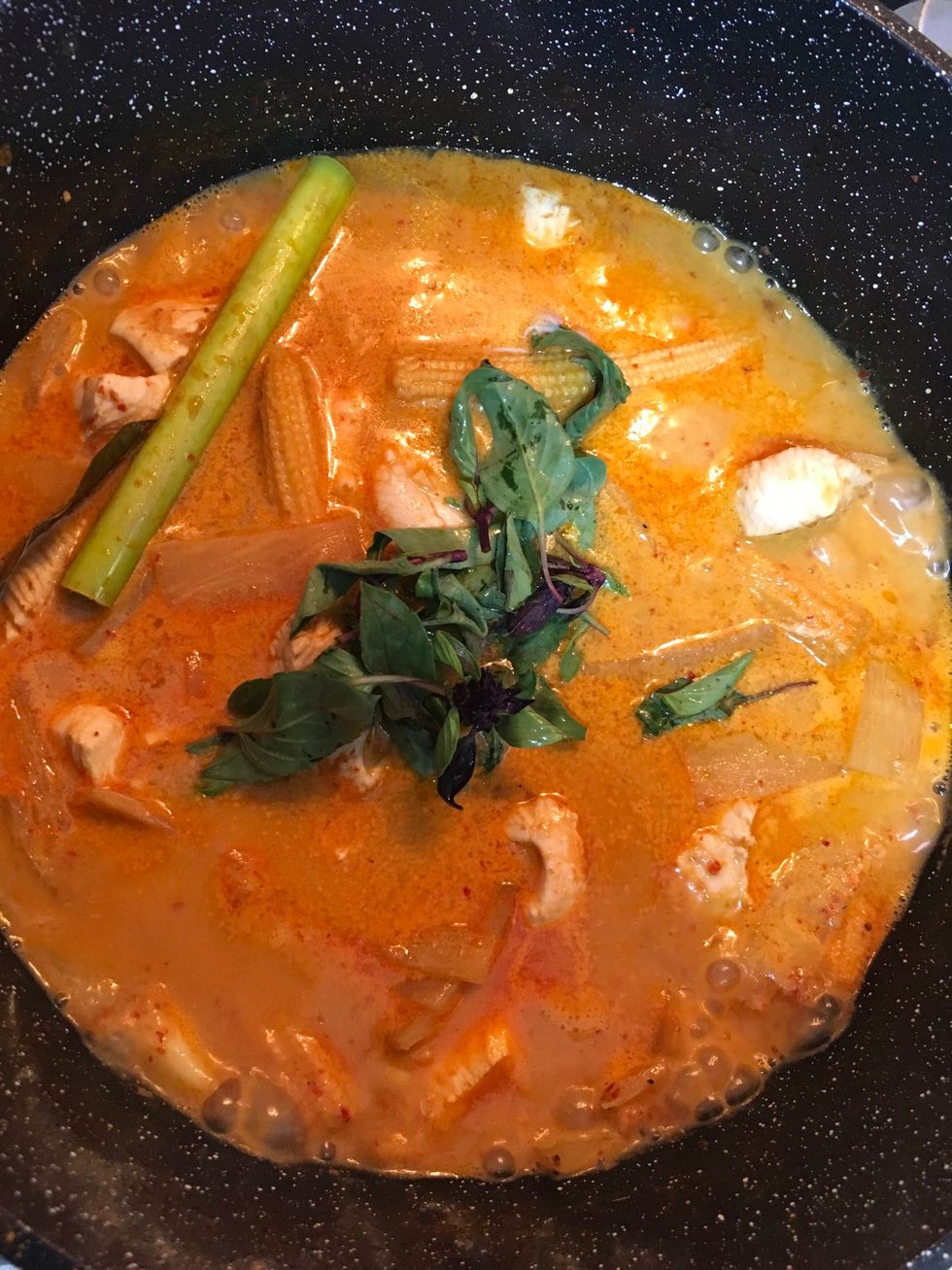 After an 25 minutes add up thai basil and turn off the heat.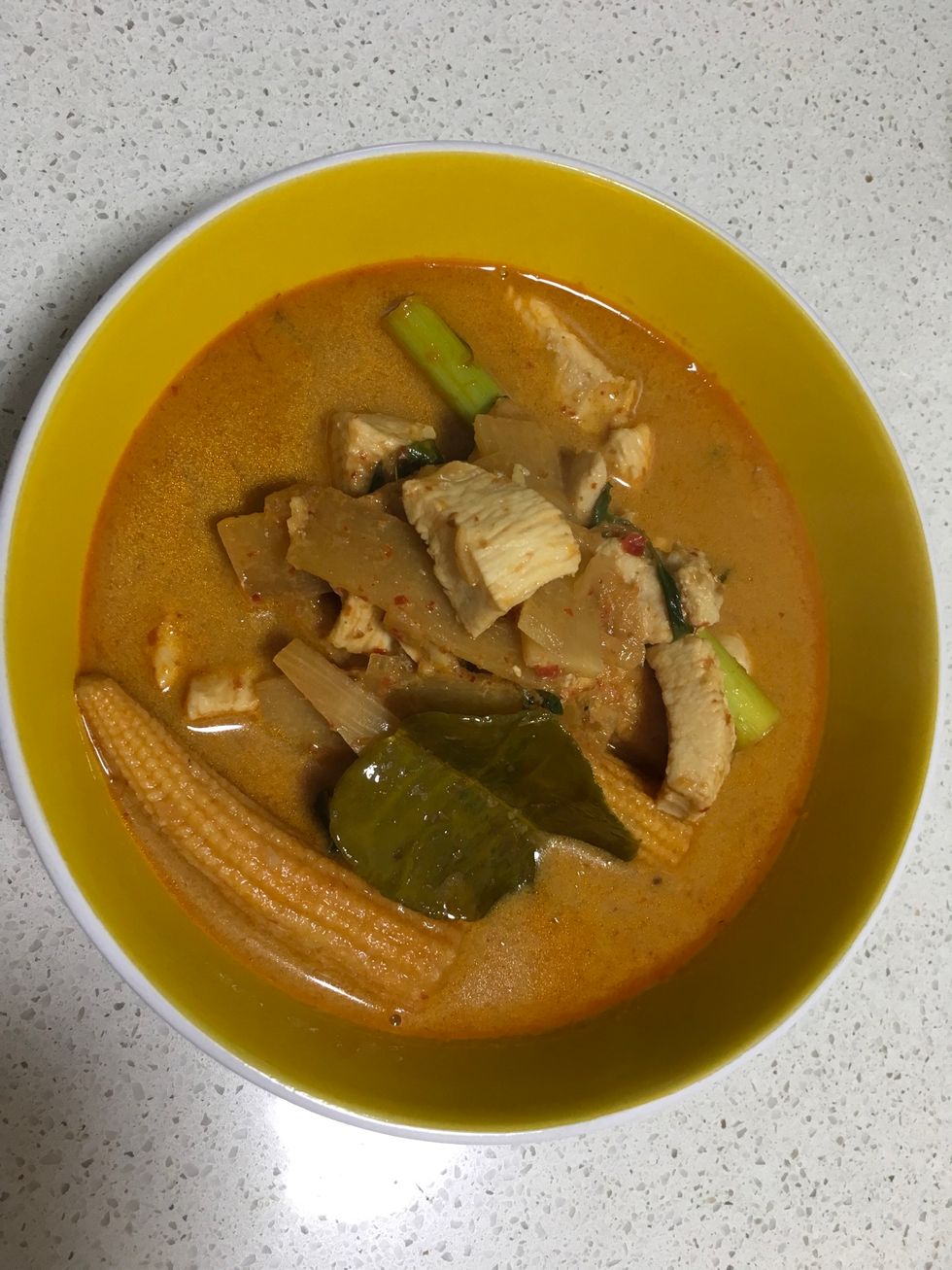 Serve in bowl with jasmine rice. Happy eating🤘
The creator of this guide has not included ingredients
Chelsie Januari
Hi all.. I'm just an ordinary kid who love to cook and I do bake in casual time. I like to share the recipe to all of you. Hope that will inspiring guys?