Green curries tend to be hot as red curries or hotter. The green curry derives from Thai basil and green chilies. It is very aromatic and creamy!
45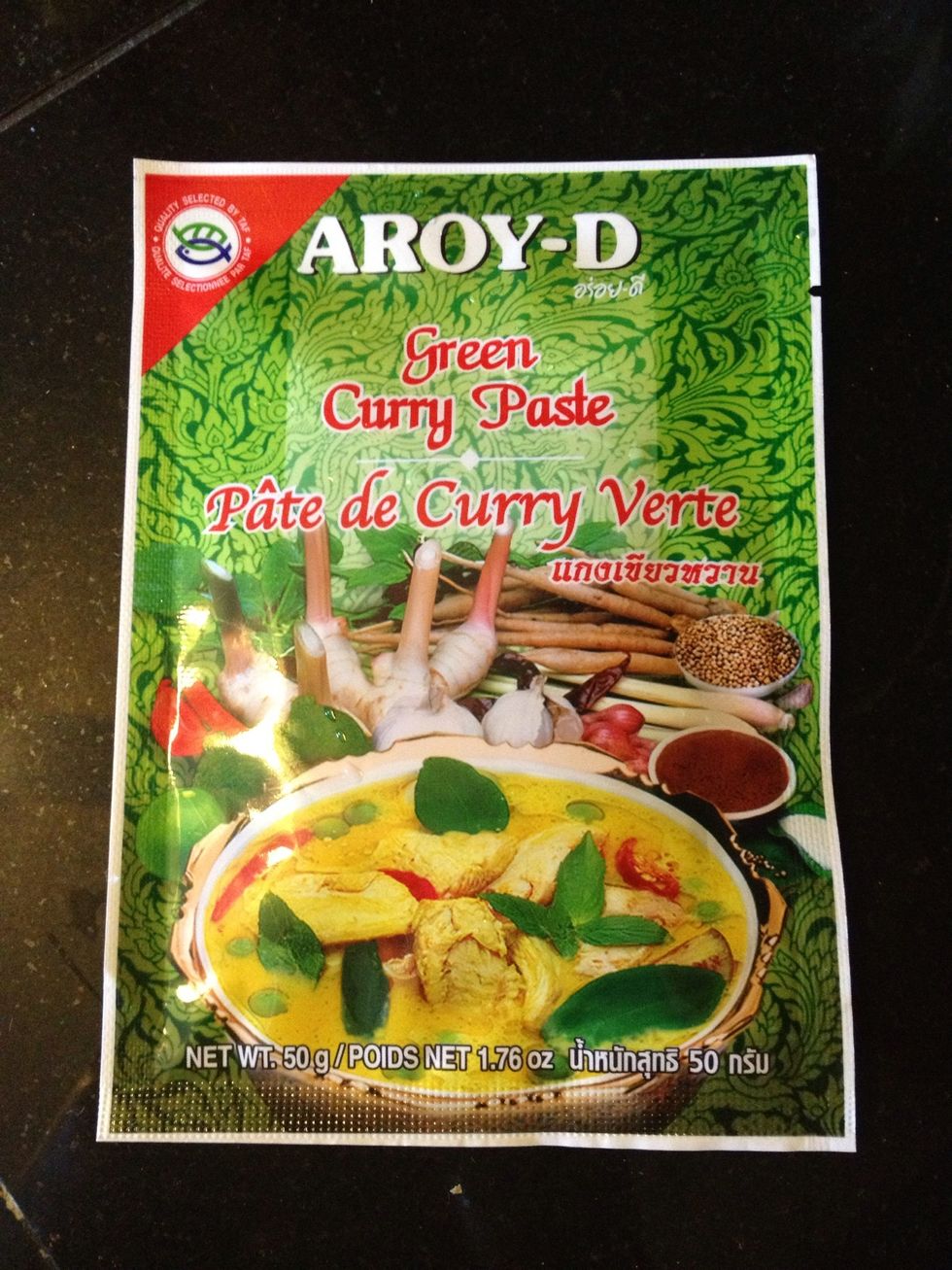 I love green curry! Green curry usually cook with eggplant but I have only okra and zucchini so I decided give it a try, it turns out pretty good too!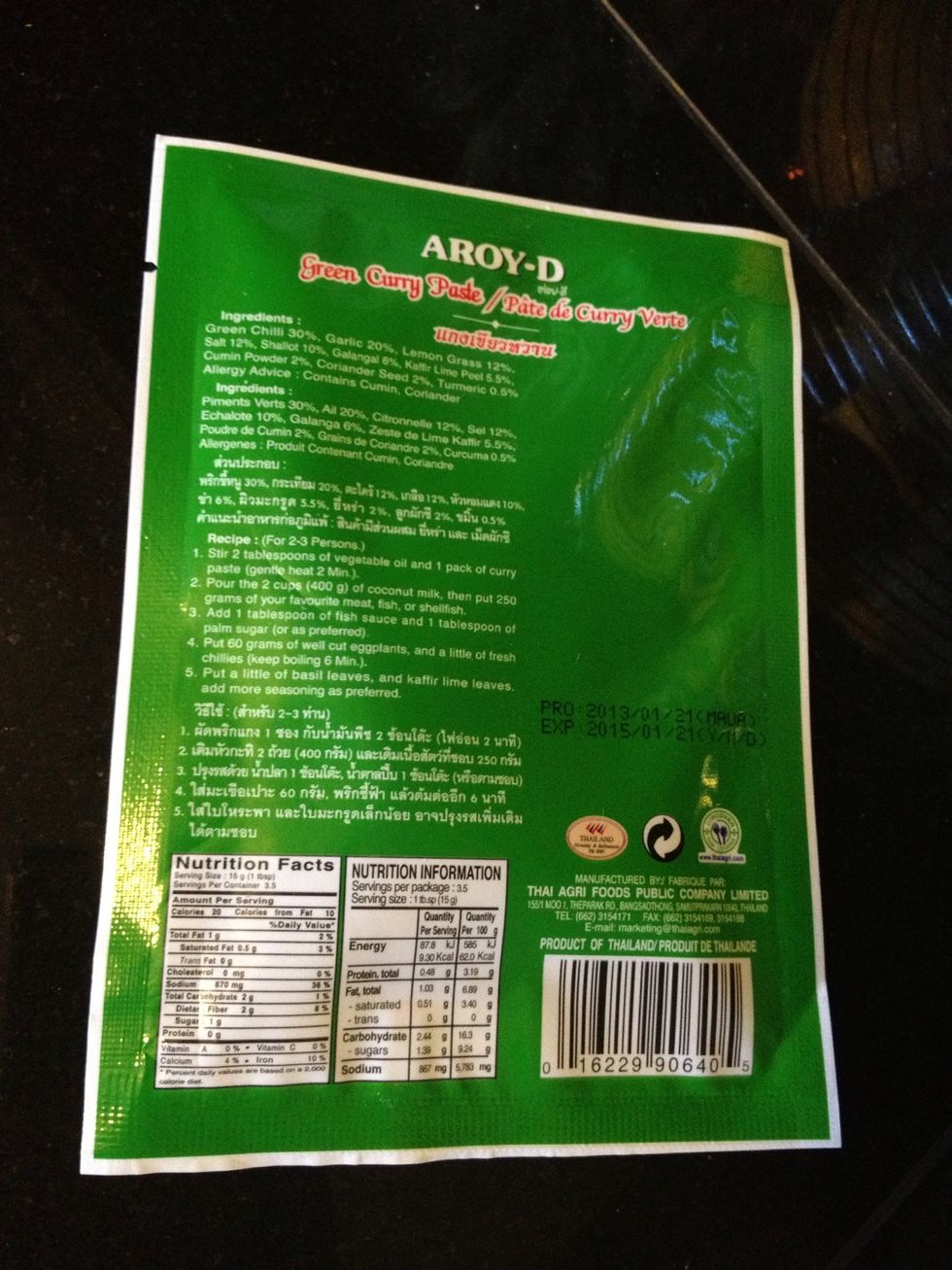 As usual, I will try the instant paste before make my own version, I got this from 99 ranch Asian store.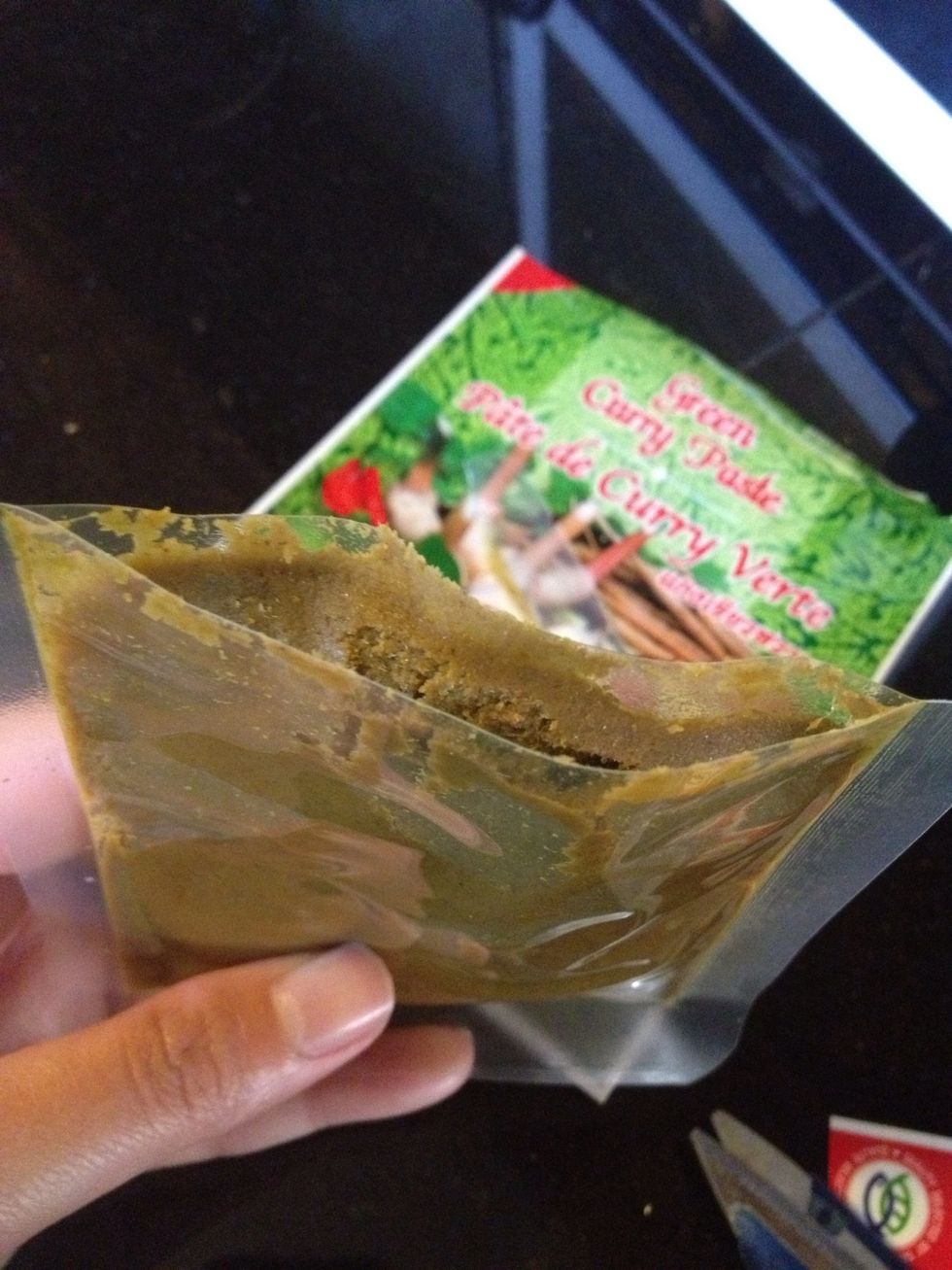 Other optional such as lime leaves, red bell pepper, potatoes, green beans.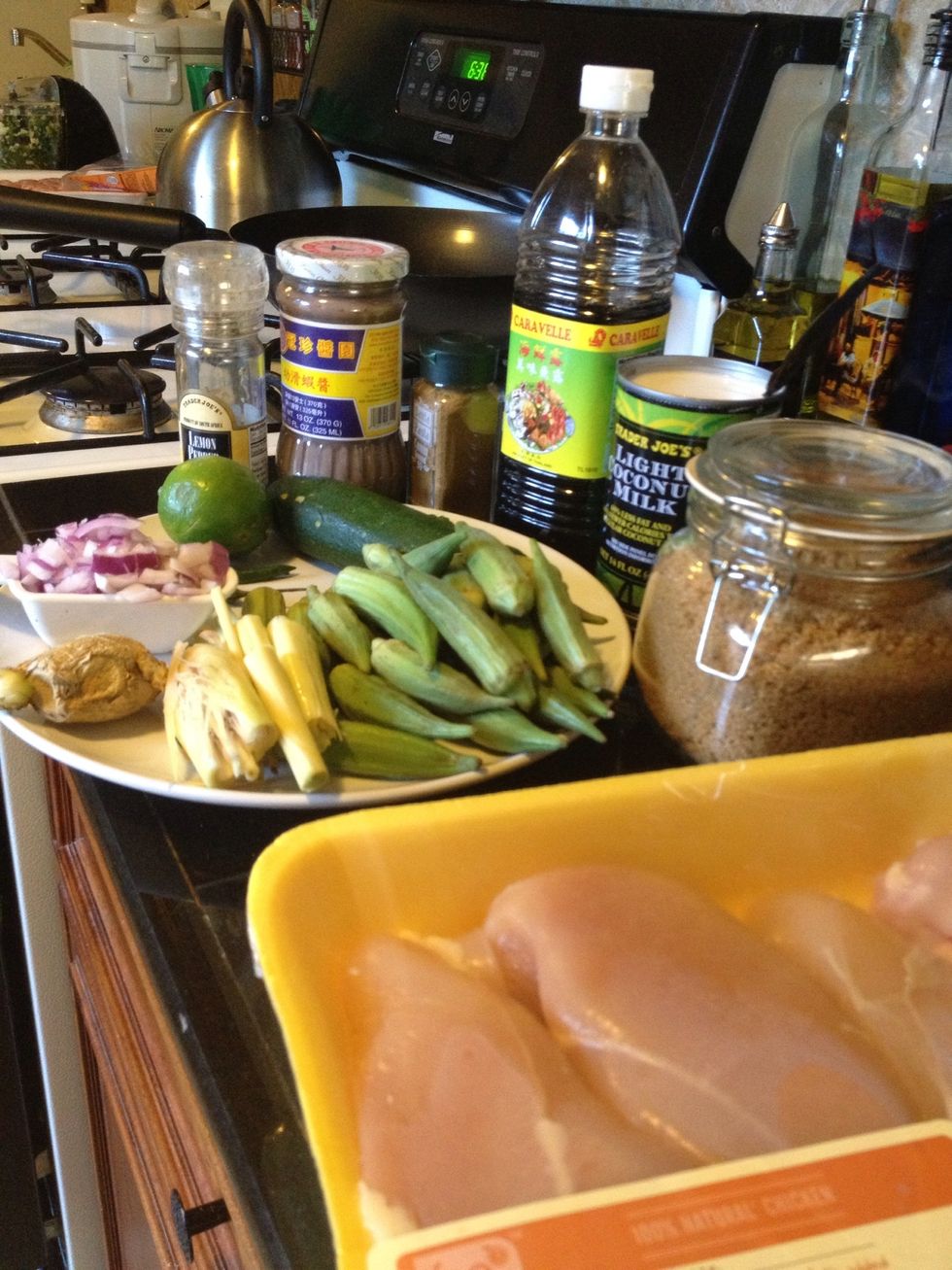 Prepare all the ingredient, only smaller pieces or cuts of chicken, allowing for faster cooking and the freshest possible taste.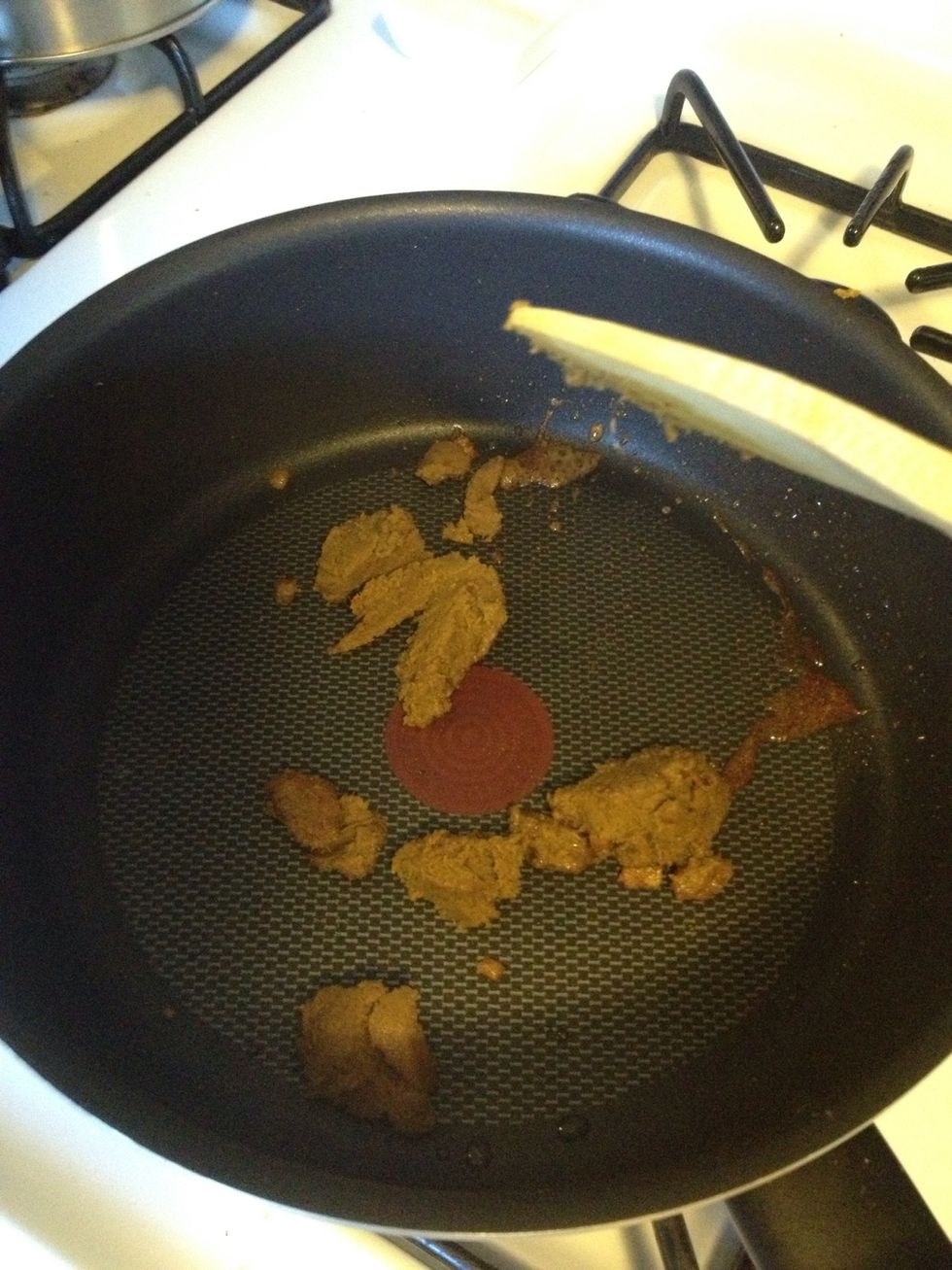 Add curry paste, then chilies and red onion. Then lemongrass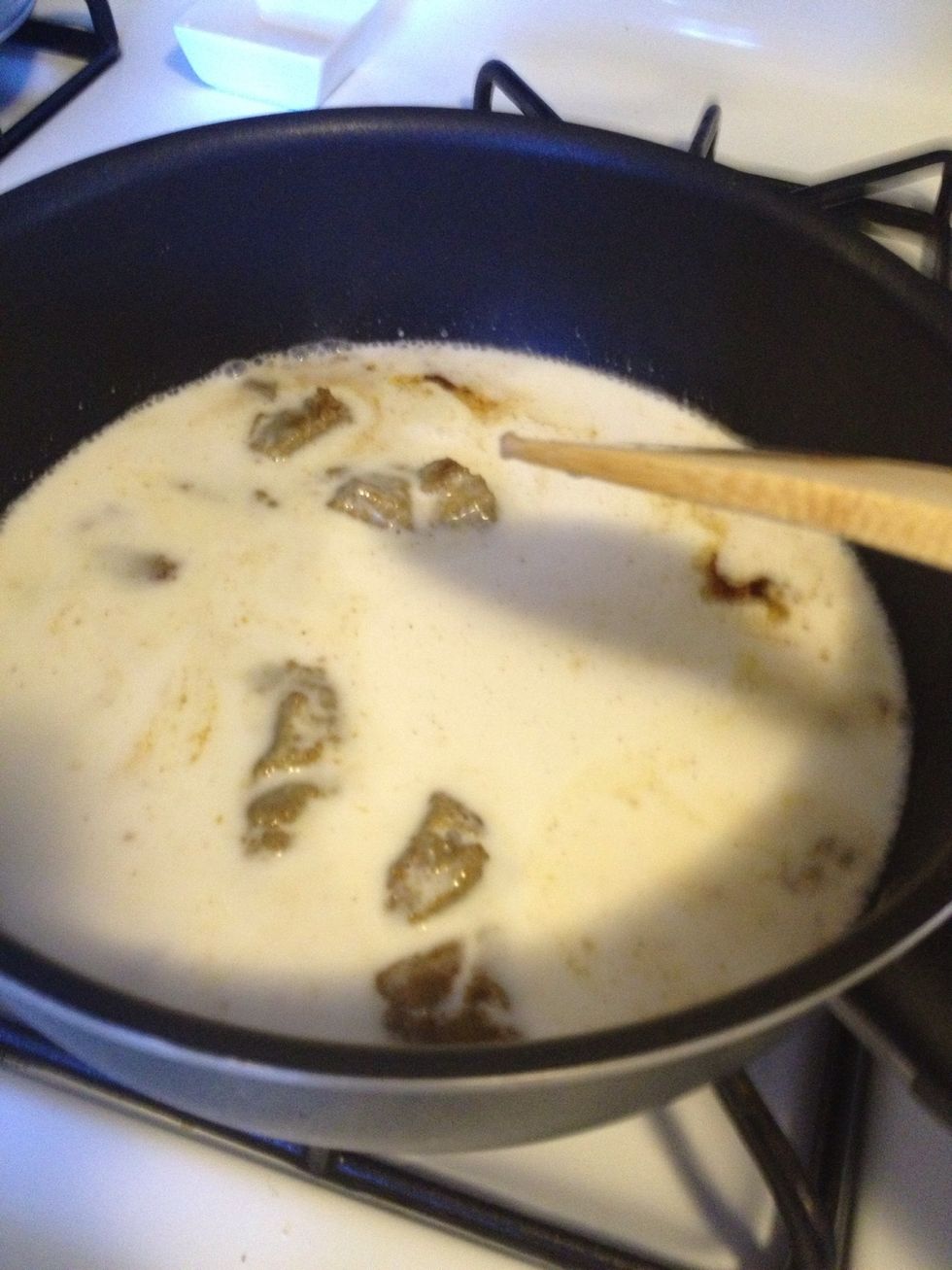 Add 2/3 of coconut milk and add the rest in the last step.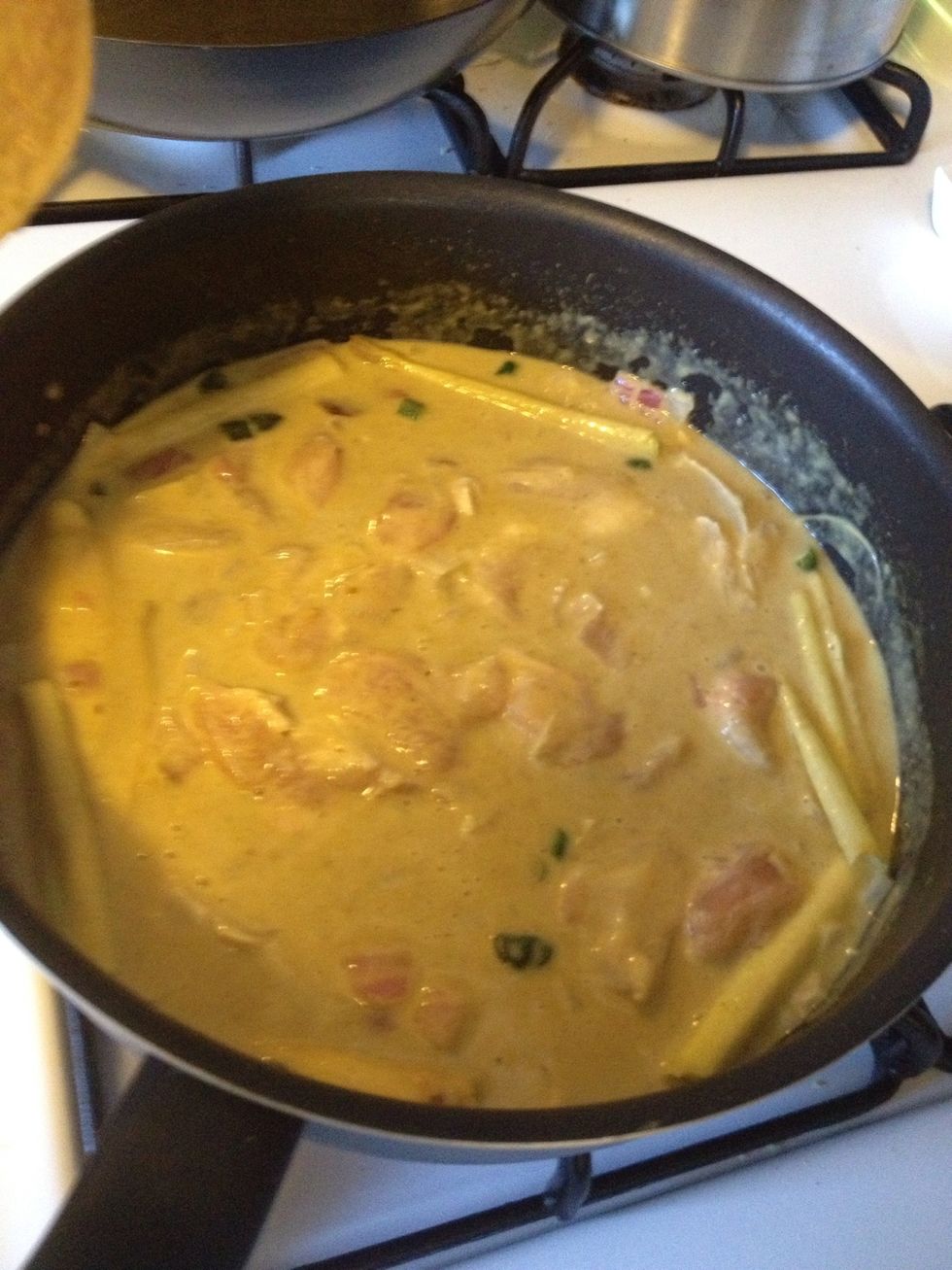 Add the chicken, stirring to incorporate. When the curry sauce comes to a boil, reduce heat to medium or medium-low, until you get a nice simmer. Cover and allow to simmer 3-5 more minute.
Add the okra and zucchini, plus the strips of lime leaf (or lime zest), stirring well to incorporate. Simmer another 2-3 minutes, or until vegetables are softened but still firm and colorful.
Cover and allow to simmer 3-5 more minutes, or until chicken is cooked through. Stir occasionally.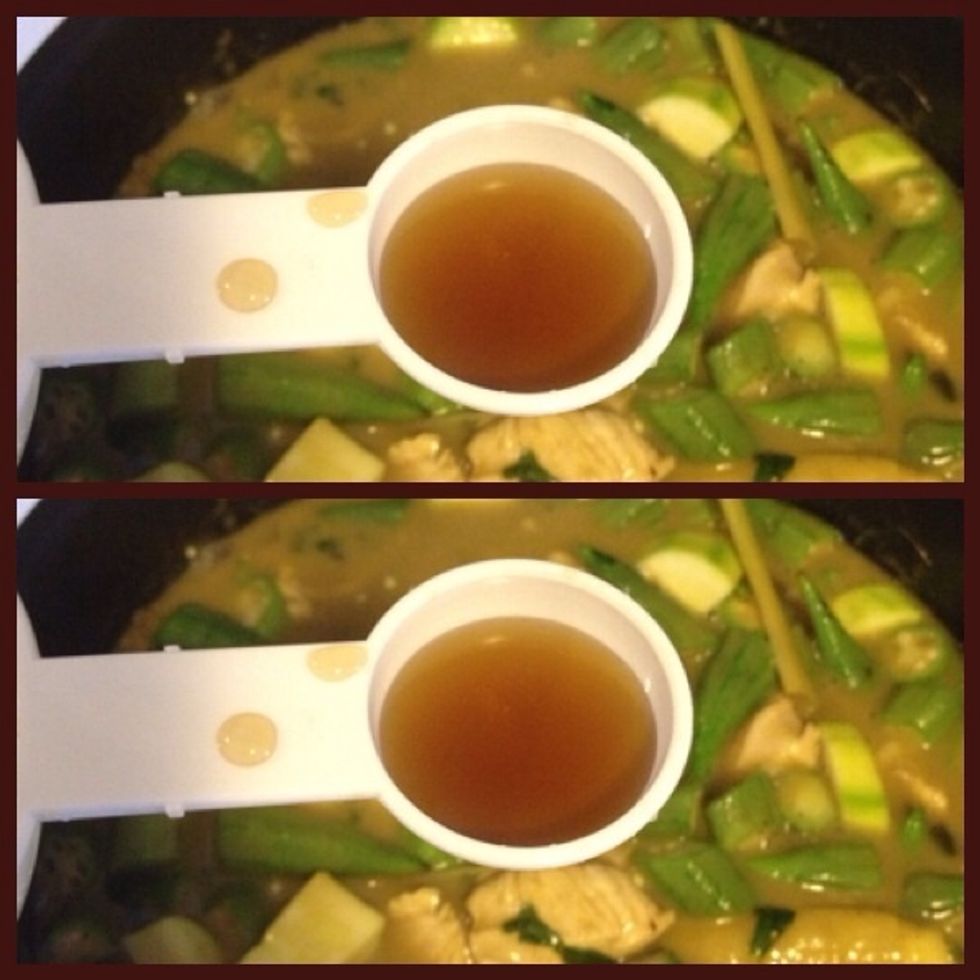 Do a taste-test for salt, adding 1-2 Tbsp. fish sauce if not salty enough.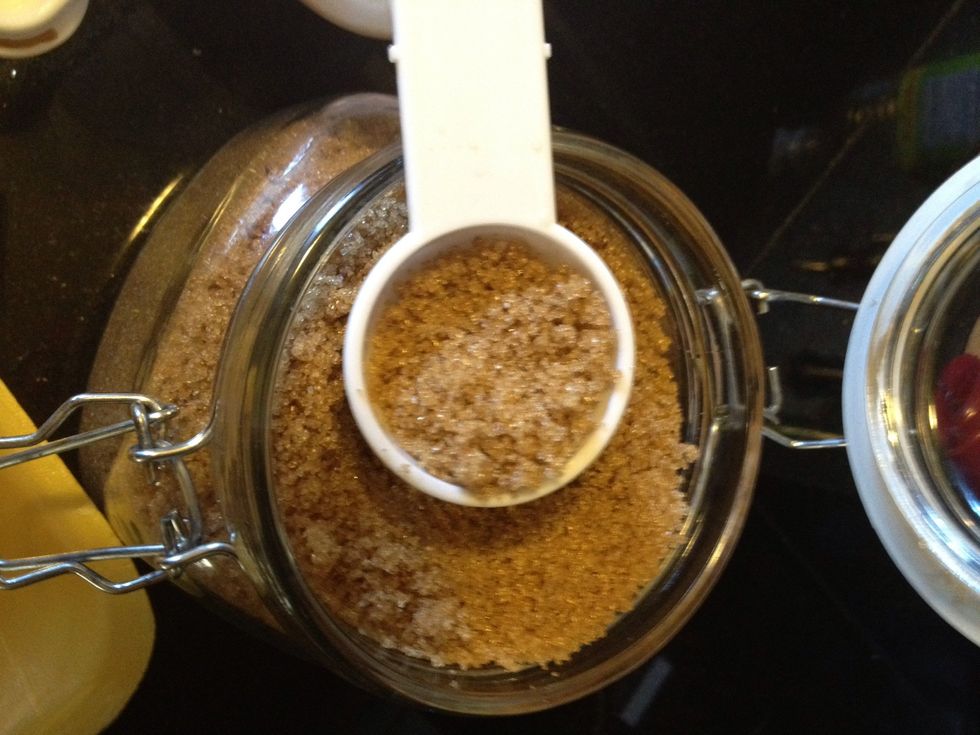 Add 1 tbsp brown sugar, If you'd prefer a sweeter curry, add a little more sugar.
If too salty, add a squeeze of lime or lemon juice. If too spicy, add more coconut milk.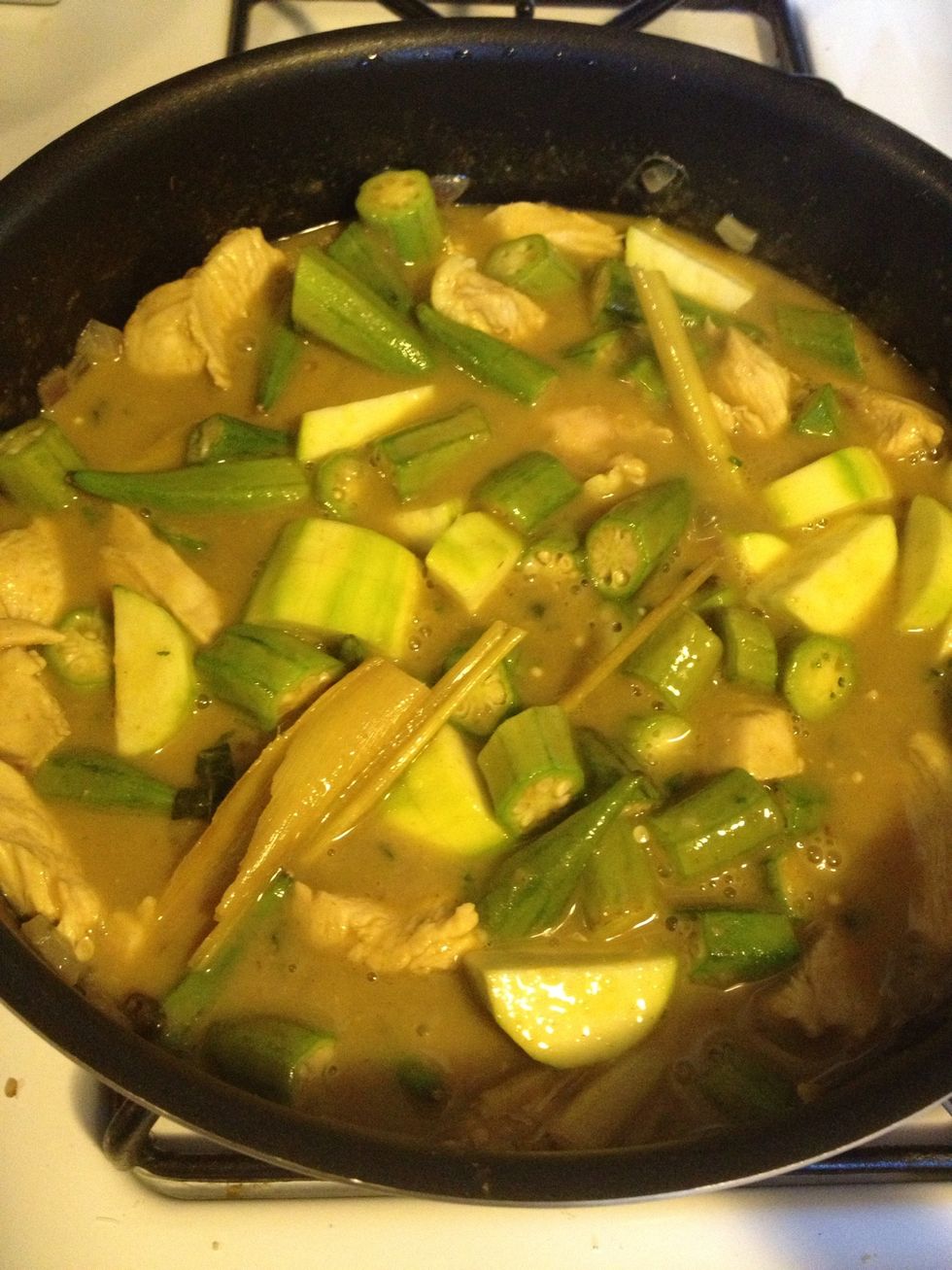 Note that this curry should be a balance of salty, spicy, sweet and sour, plus bitter (the bitter is found in the fresh basil garnish).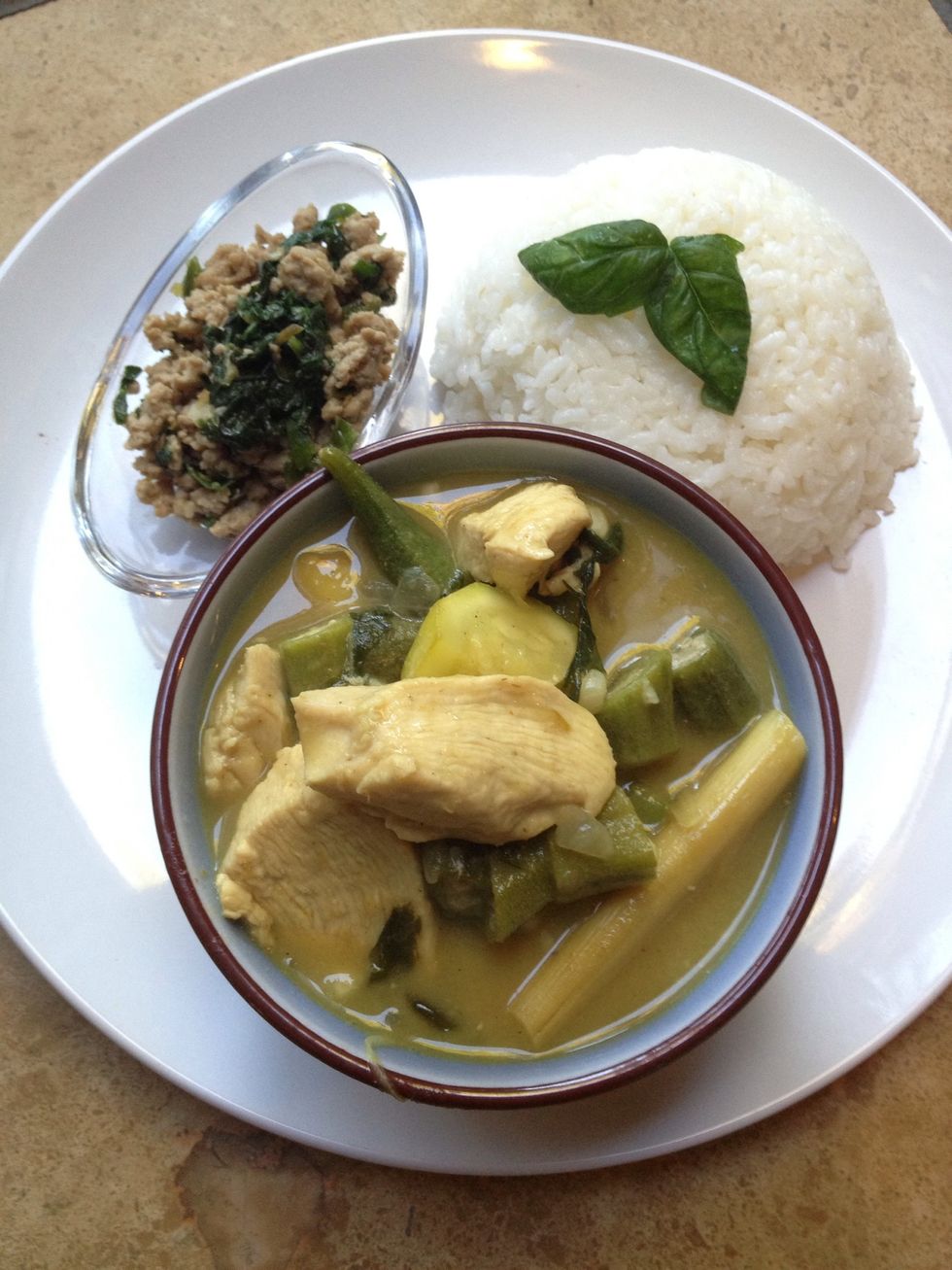 Done! Ready for my delicious meal! The detail of basil recipe is in another of my guide.
1.0 Green curry paste
2.0c Okra
0.0c Red onion
1.0 Boneless chicken
1.0 Lemongrass
4.0 Green chili pepper
2.0 Pieces of ginger
1.0 Can of coconut milk
2.0Tbsp Fish sauce
1.0tsp Brown sugar
Creative Traveler
I find recipe to cook for my family and turn the recipe to my visual cooking guide. Follow my guide or send me a request what to make next!