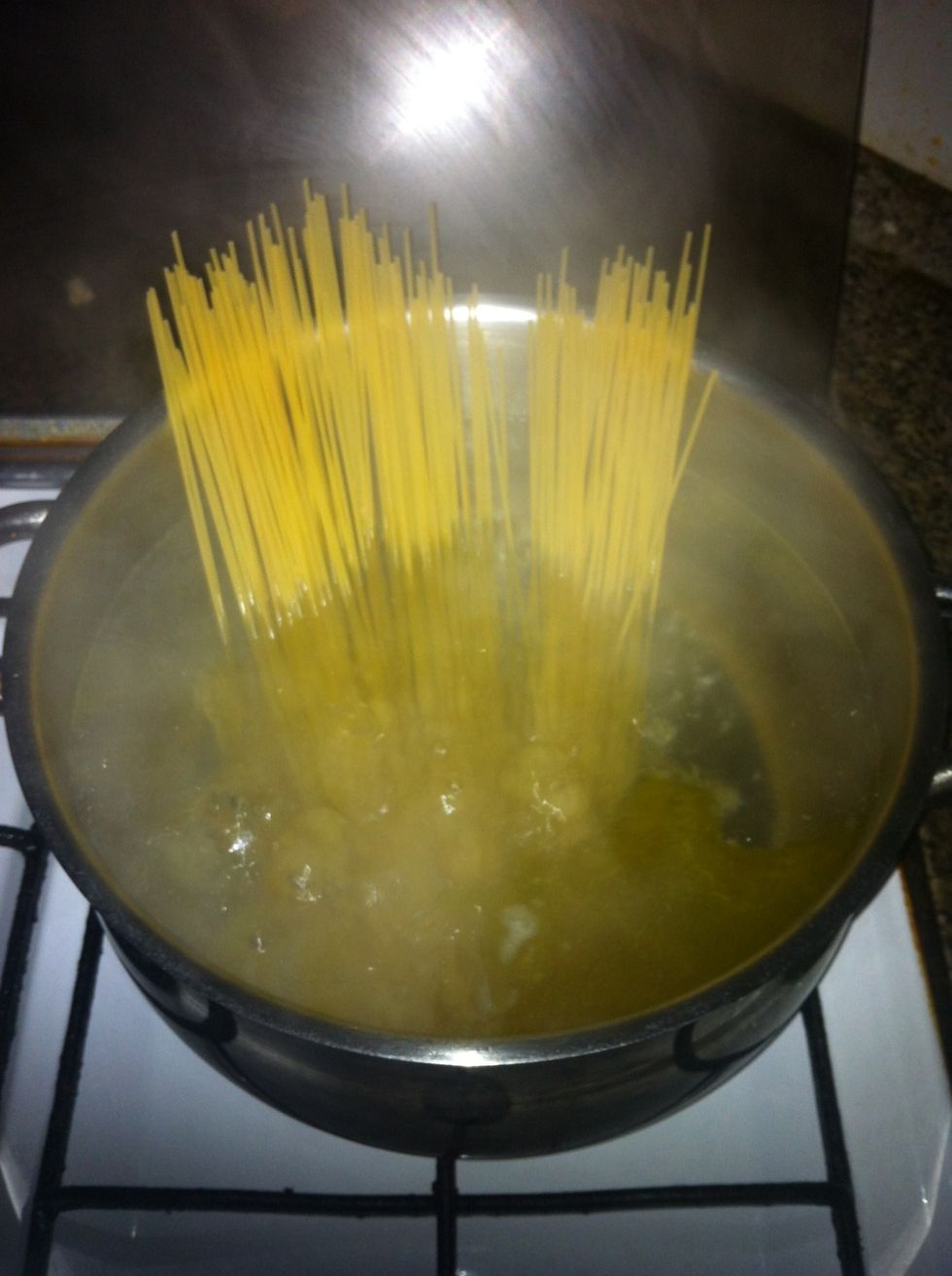 Boil the macaroni.for 10 min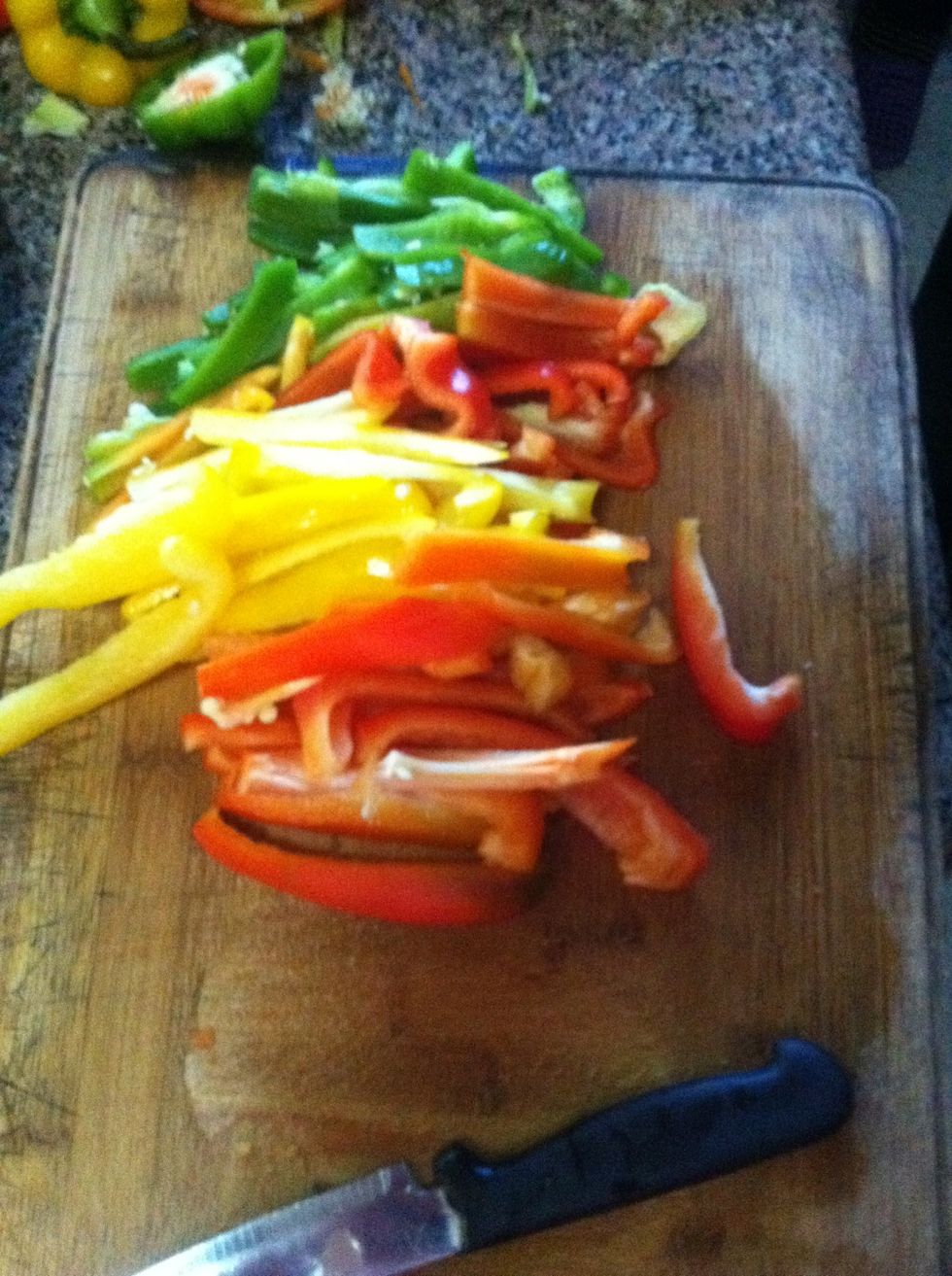 Chop the pepper with all the colors u have :P ,all of them Chop tall and thin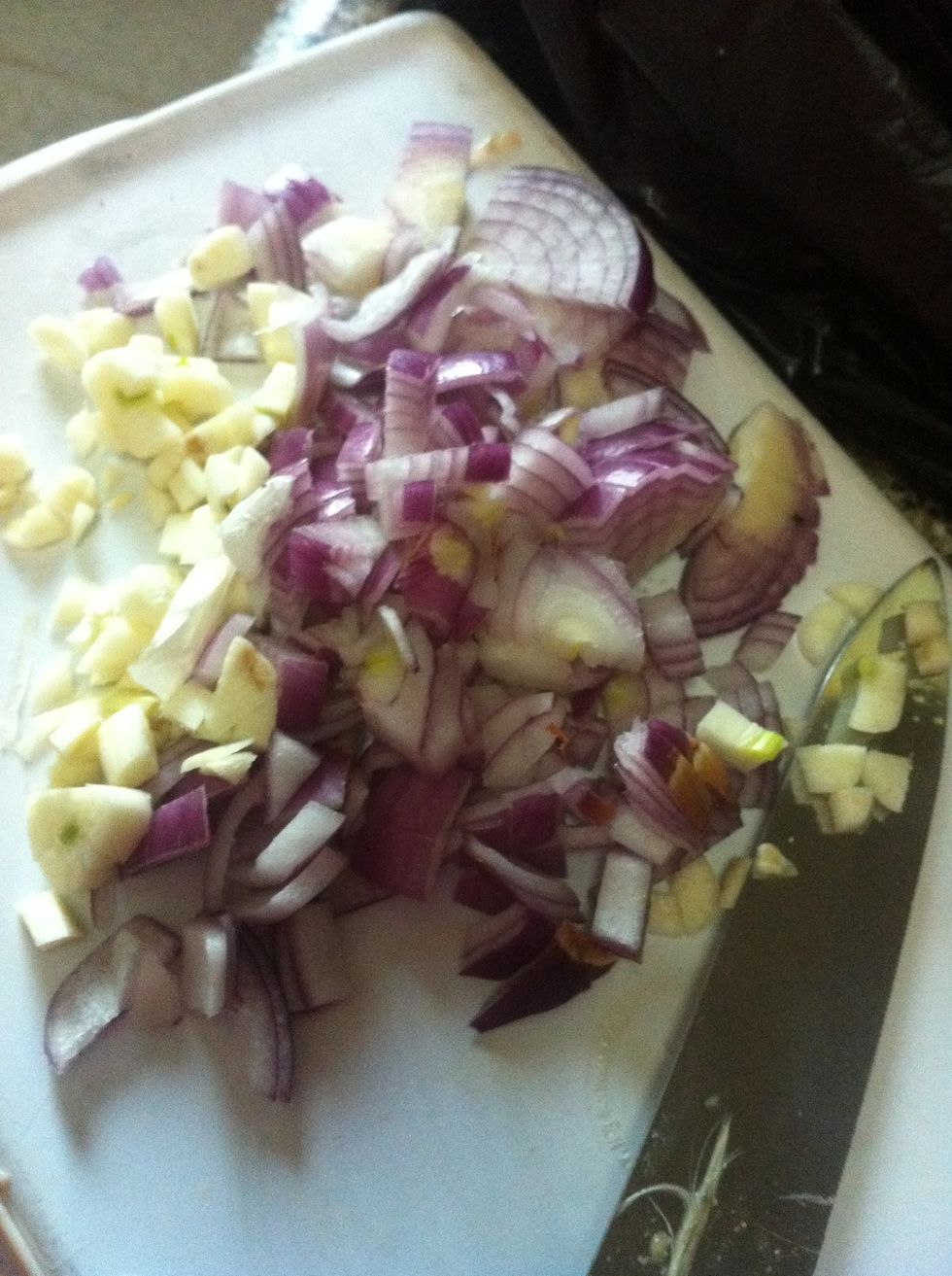 Chop the garlic and onions .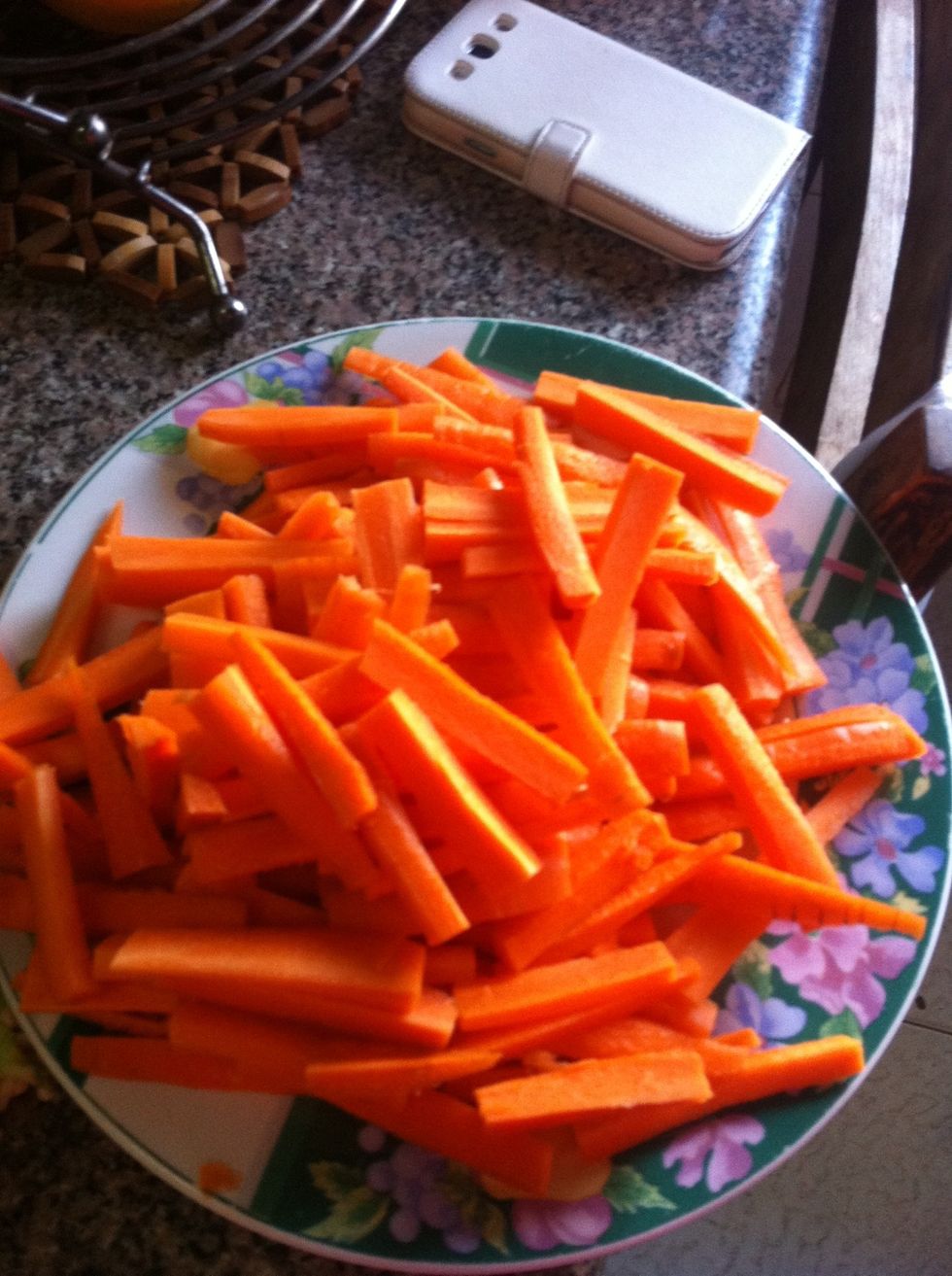 The carrot too....
And some squash ... I think that's it's name.. كوسا in Arabic.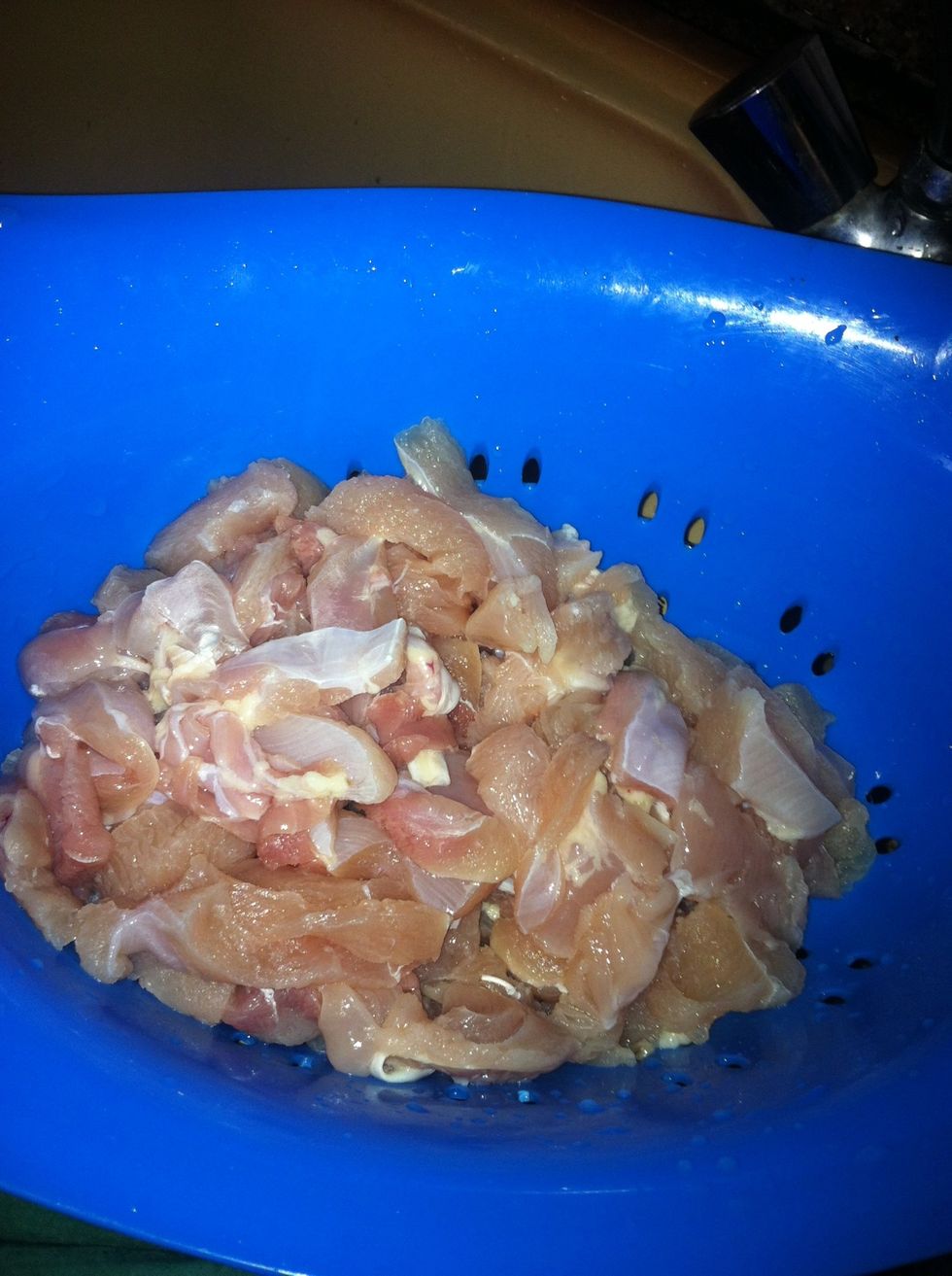 Cut the chicken to small and tall pieces like this :P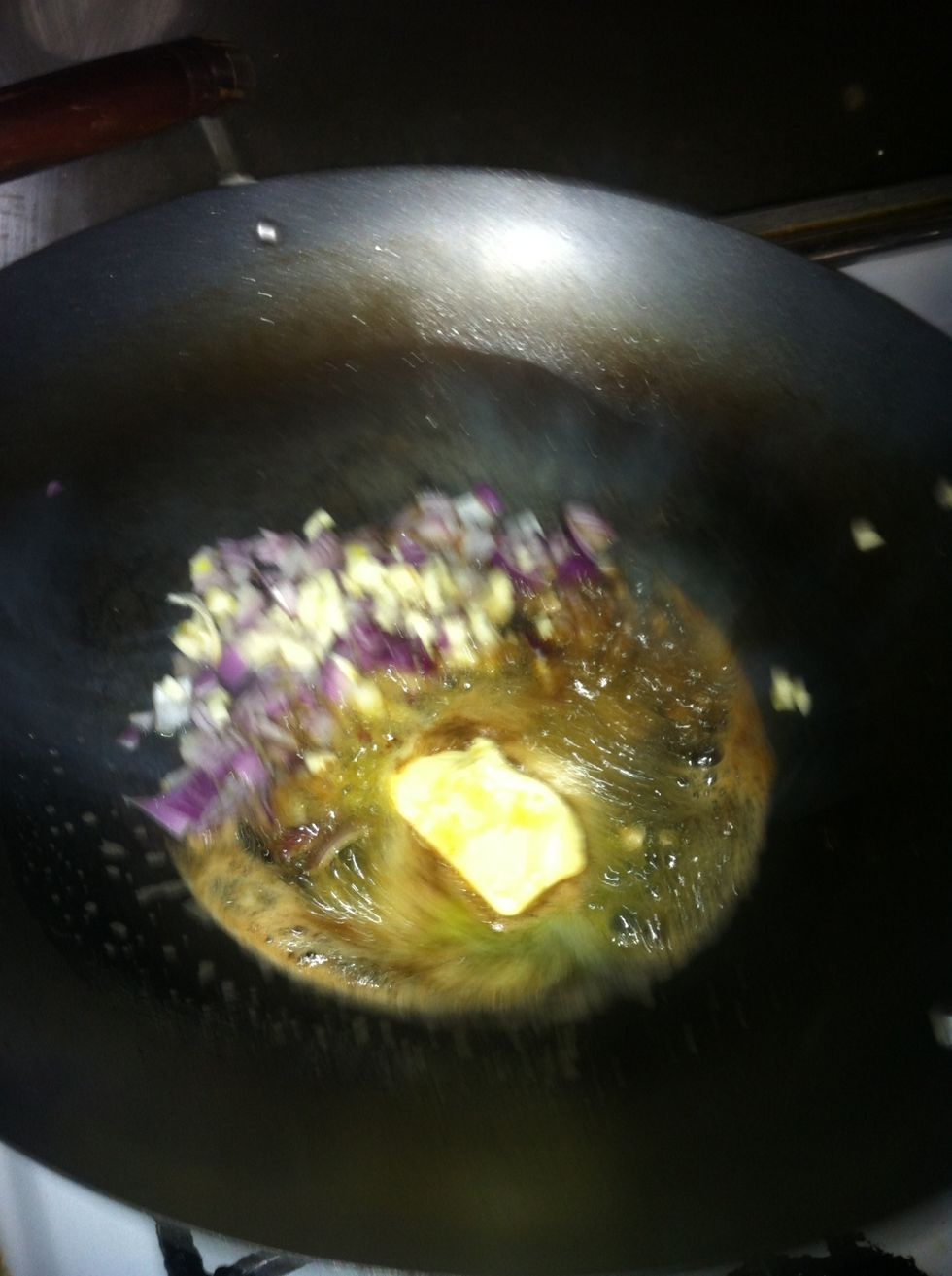 Half butter and put the onion and then the garlic..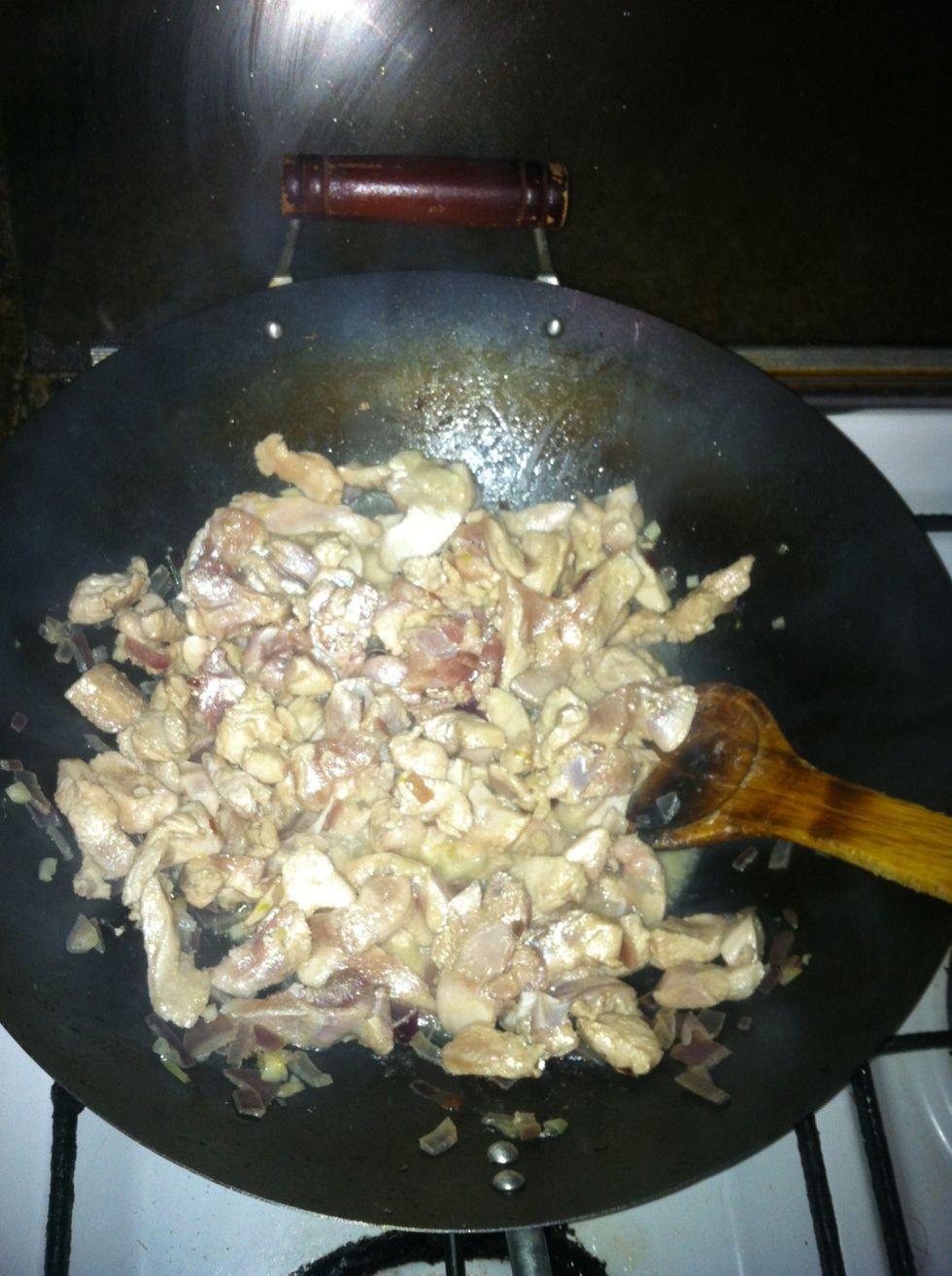 Put the chicken ,and after 10 mins add some salt and pepper,and little nut meg..and leave till the chicken is done about 15 mins.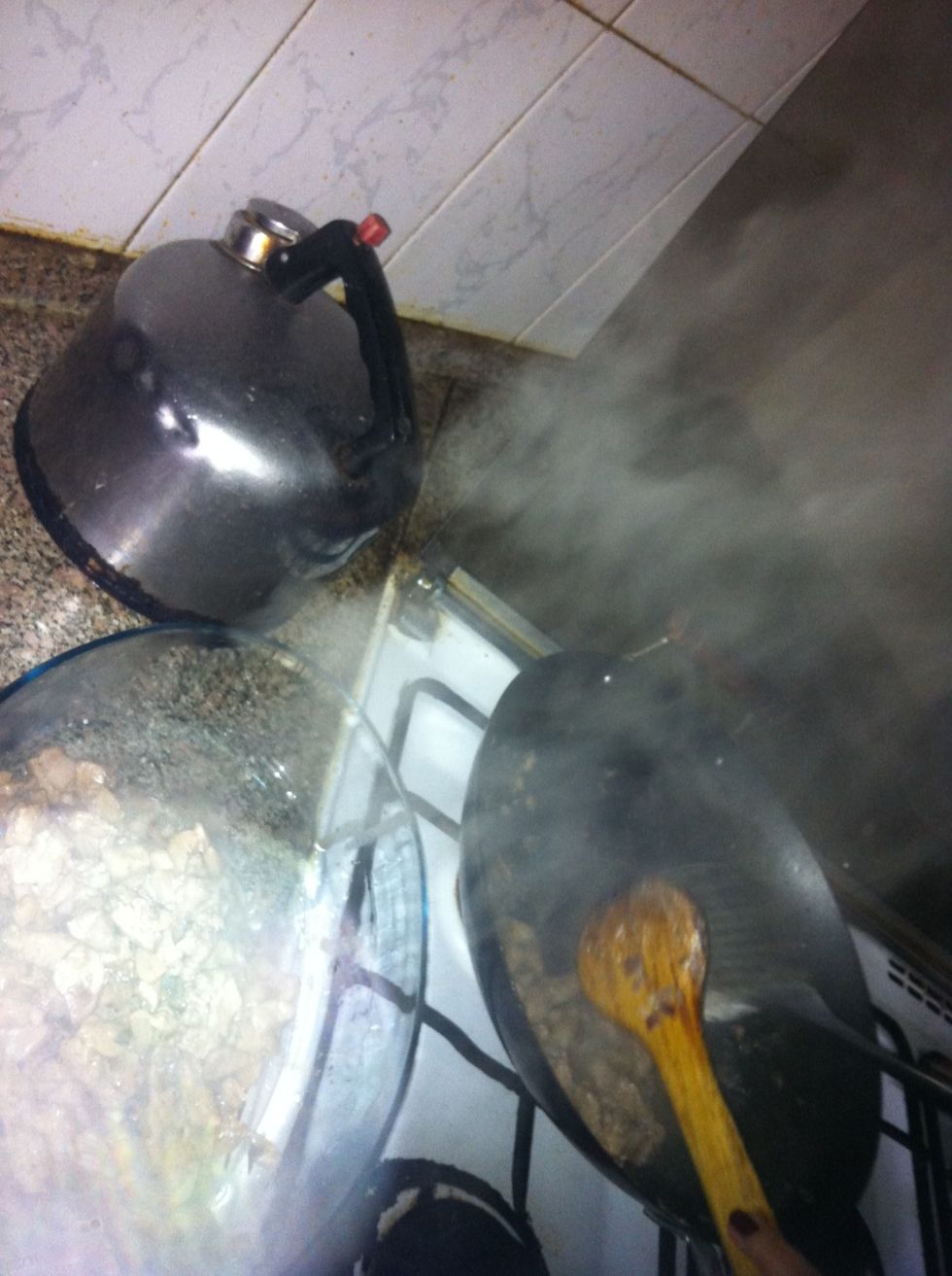 Put the chicken in another big plate so we take it off the fire.. Sry for this pic..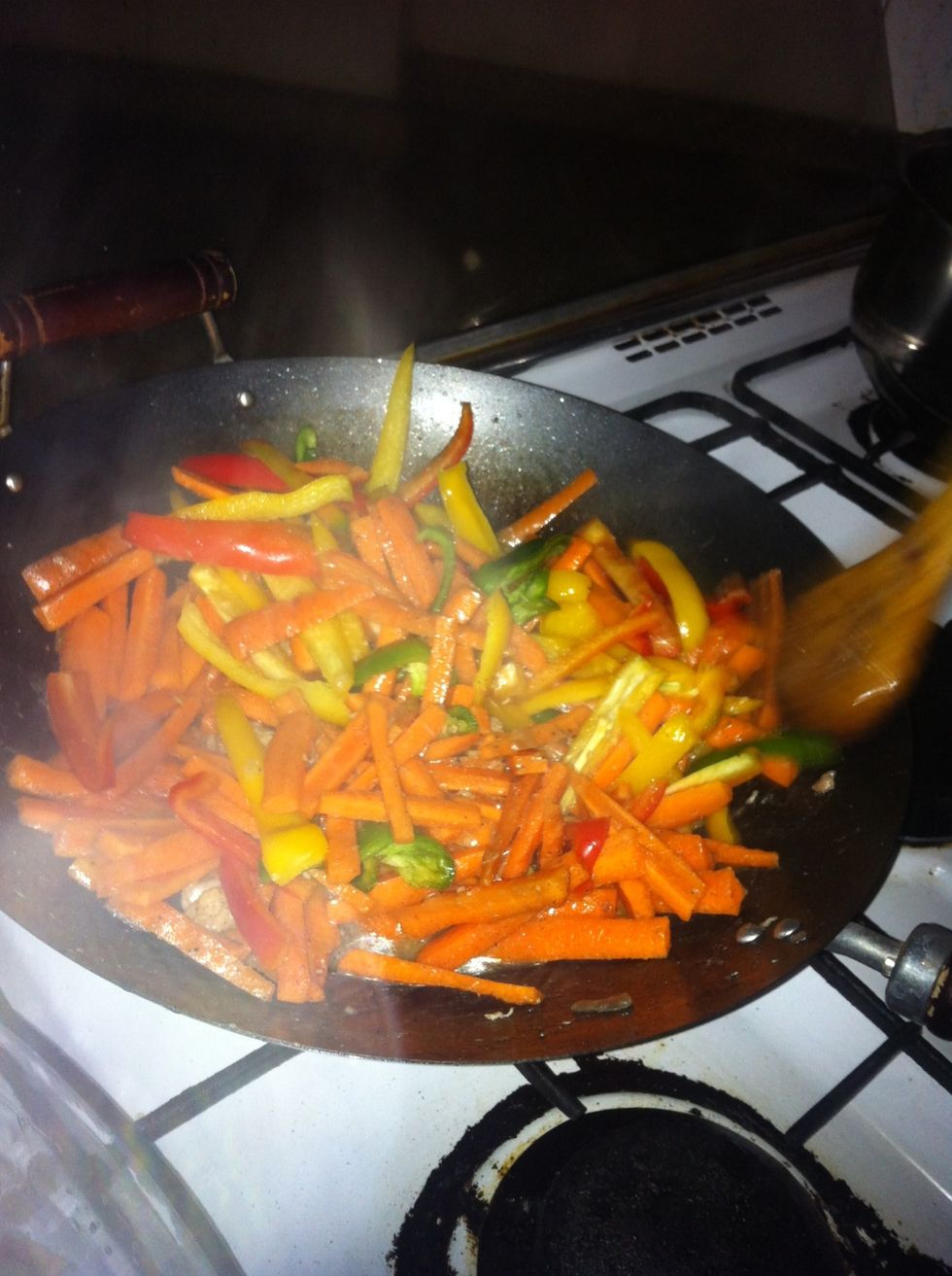 In the same fry we cooked the chicken,we cook the carrot first for 3 mins then we put the pepper..leave it for 10 mins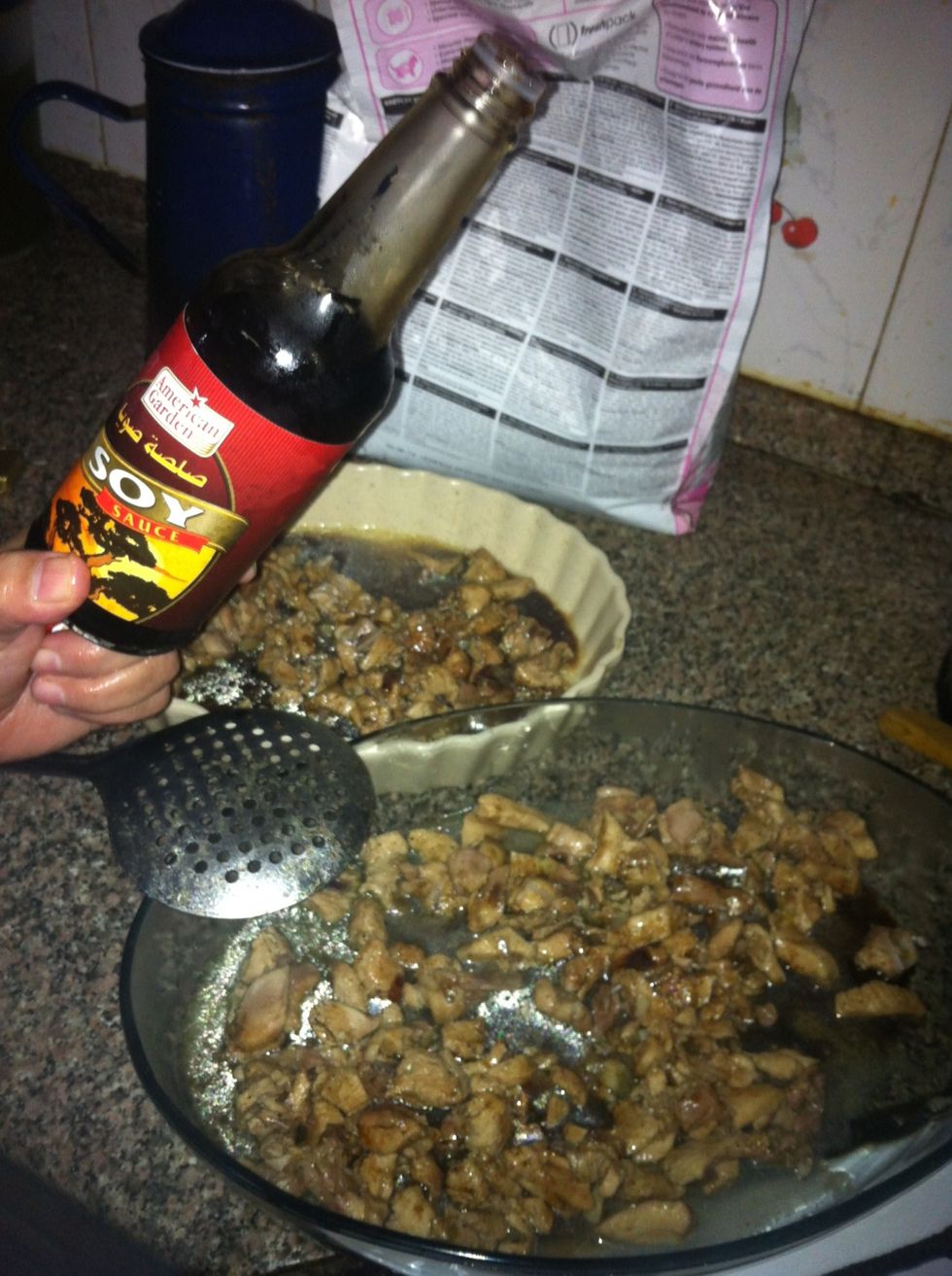 Put 4-5 spoon of Soy Sauce on the chicken.
Put the macaroni on the chicken like this..and make a full layer on the chicken.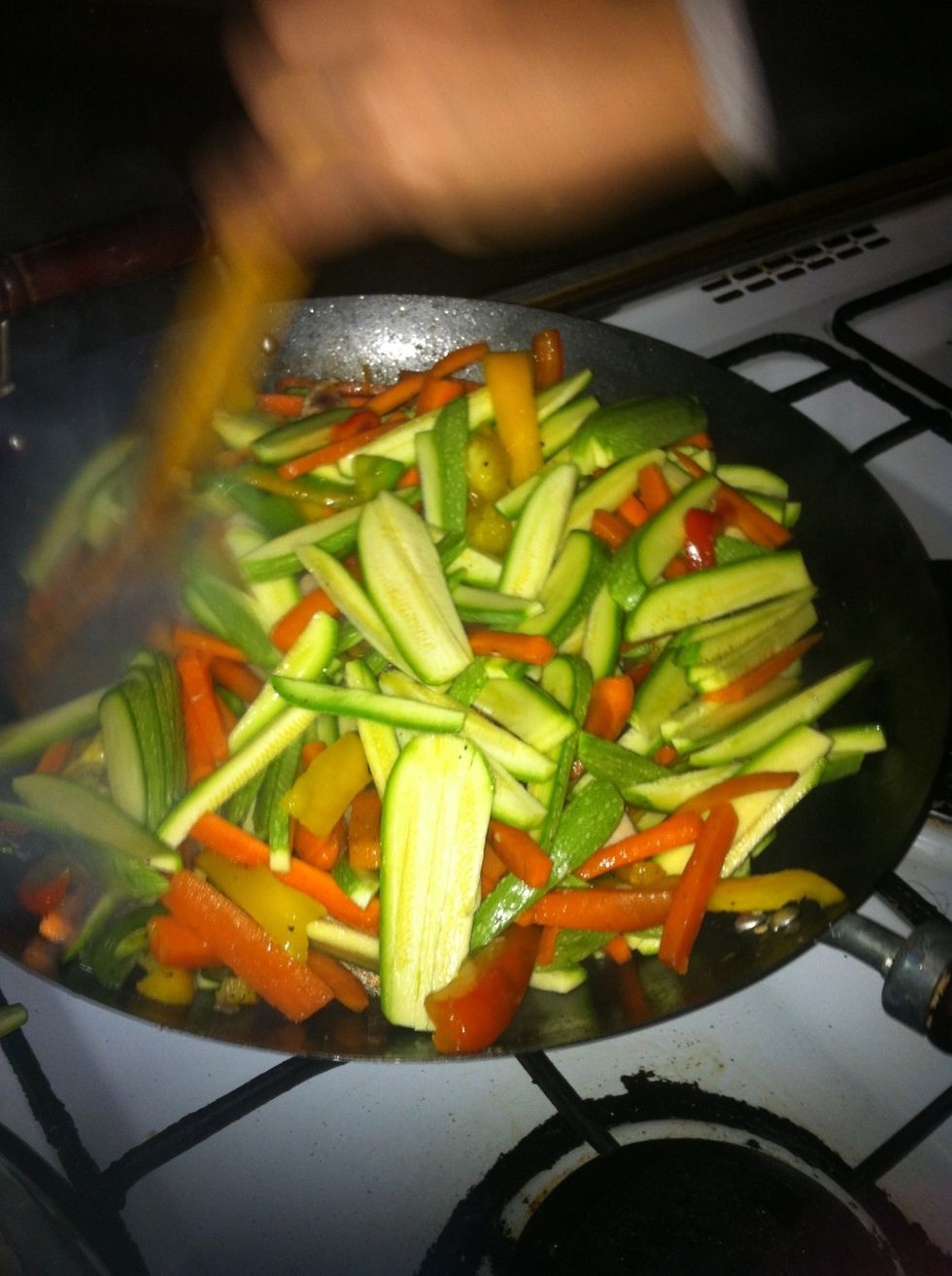 Put the squash and add some black pepper and leave for 10 mins till it melt a little and put some water like half cup.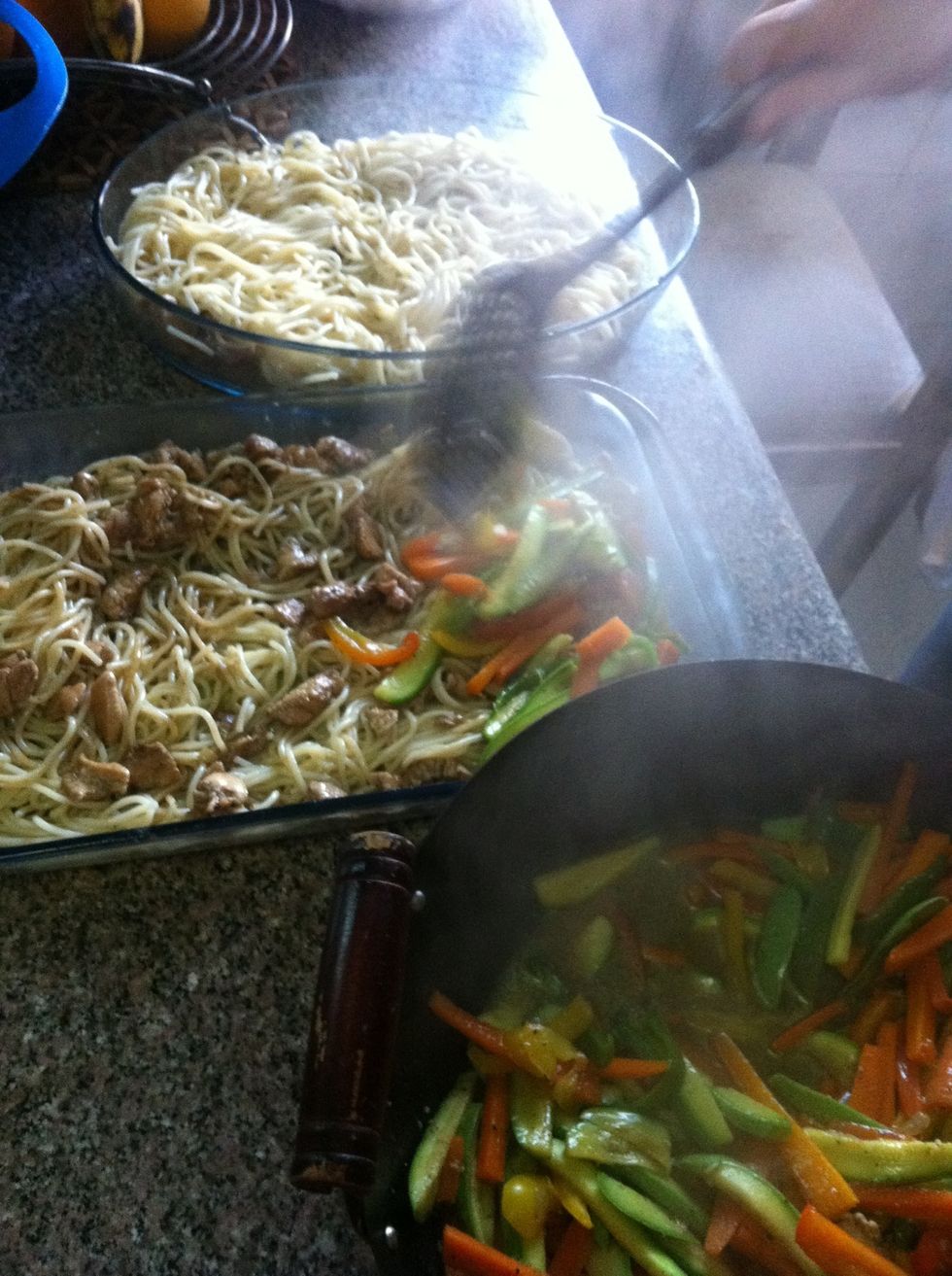 After the vegetables r well cooked,put it on the chicken and spaghetti ...like this.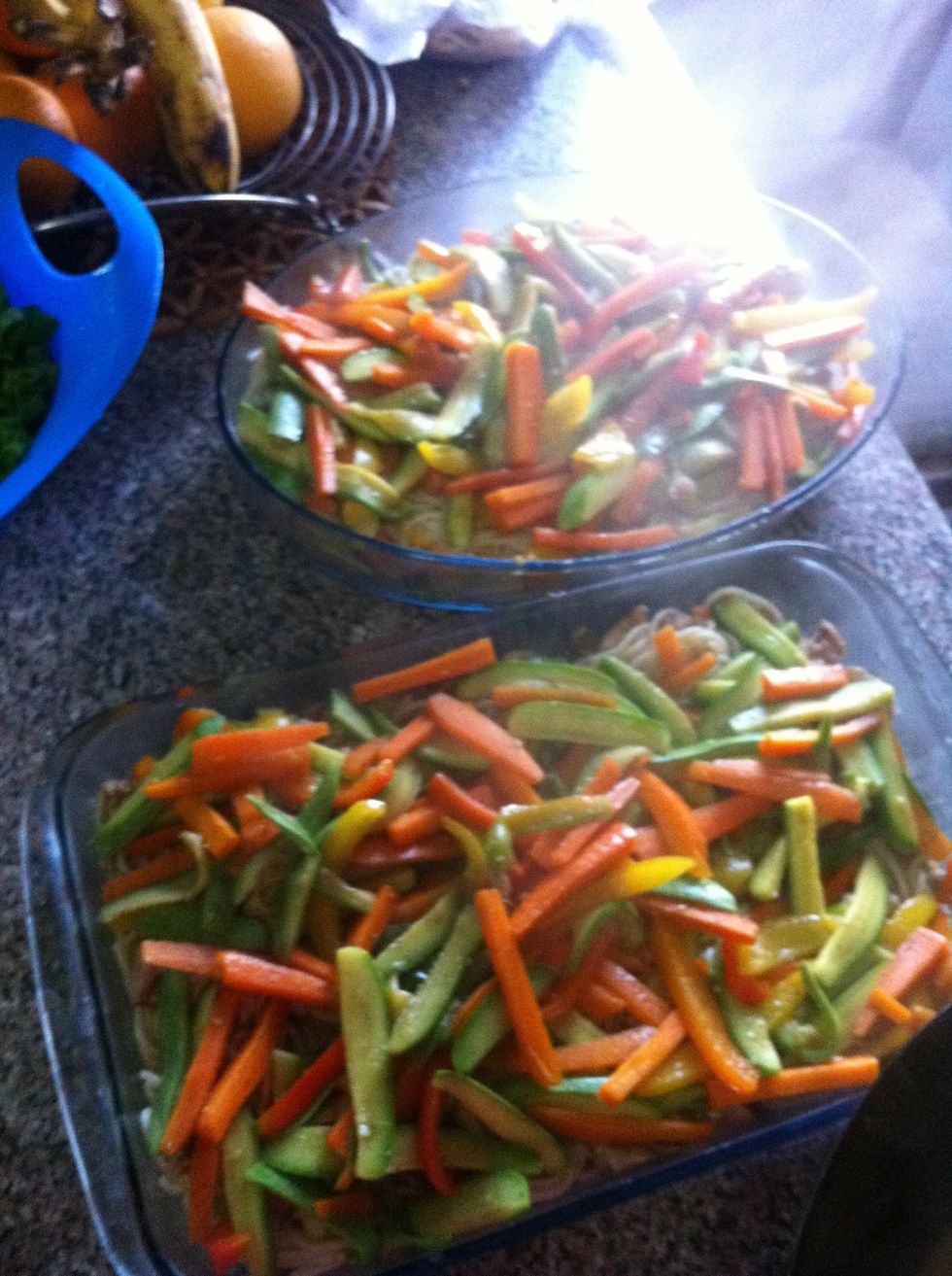 It will turn out to be like this.. :) am doin two big plate coz we r big family ;D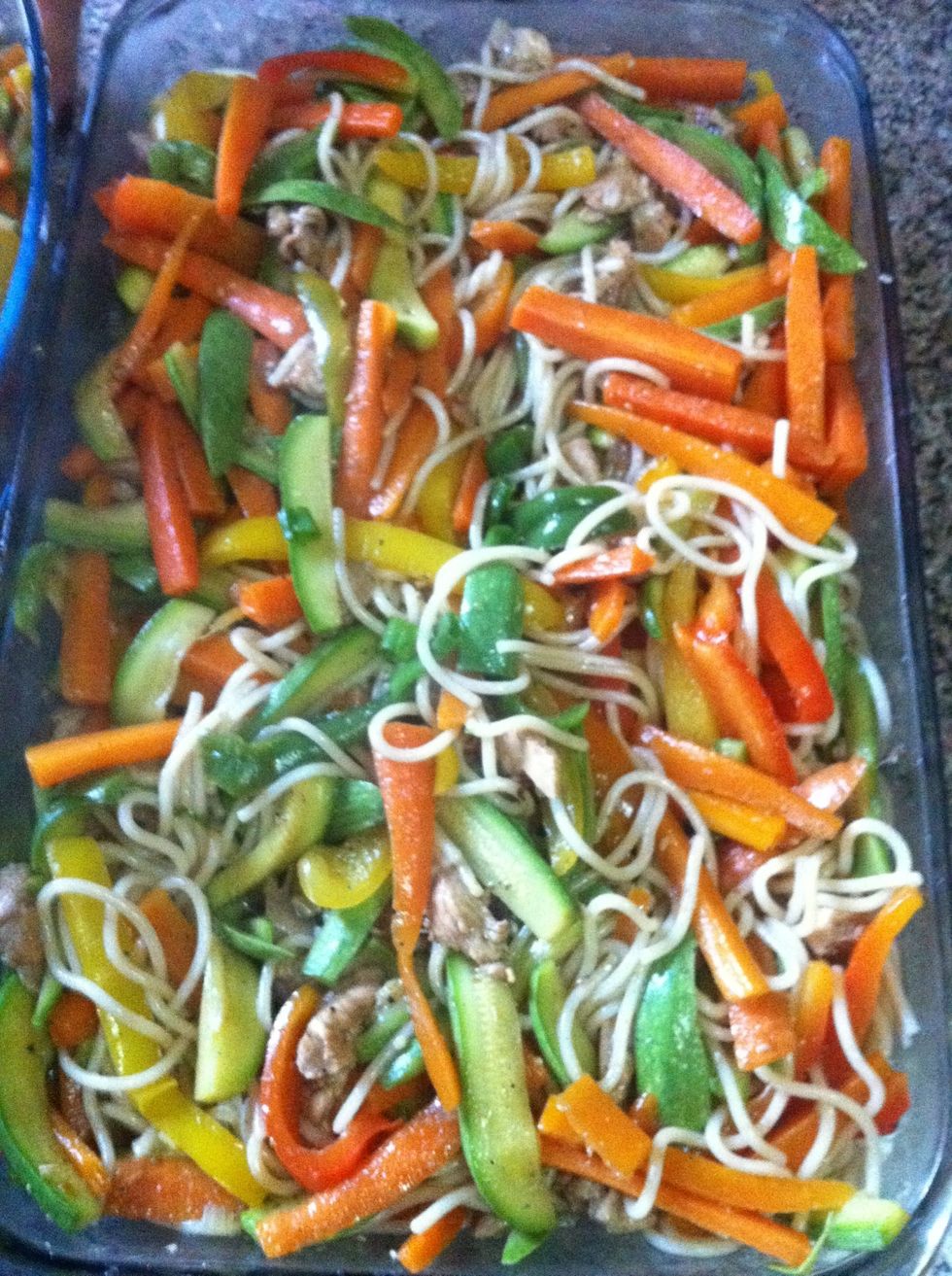 Mix it all together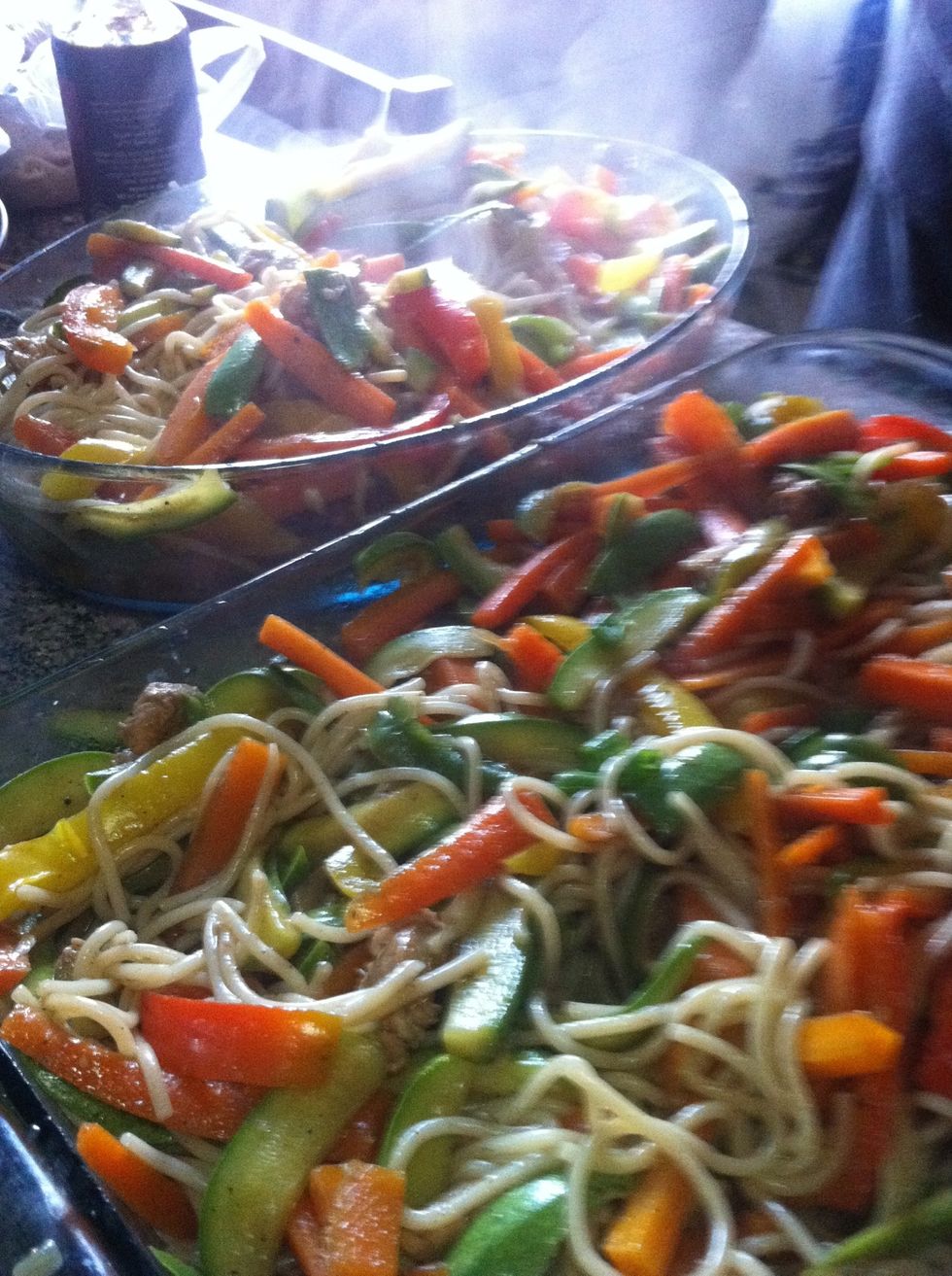 Taraaaaaaaaaam enjoooy :P :)
6.0 Carrot
6.0g 2 Red pepper
Chicken
1.0 Macaroni
2 Green pepper
2 Yellow pepper
1 onion
2 garlic
Salt
Black pepper
1/2 spoon nut meg
4-5 spoon of soy sauce
Aya Edwan
Proud jordanian Bedouin,Passionate about photography and italian cuisine,life is all about fun and joy.. make sure to catch every moment:)