How to cook thai coconut curry fish
This Thai-inspired dish blends the flavors of coconut milk with shallots, garlic, and Thai curry paste to create a delicious coconut curry sauce.
31
Rinse the haddock (or halibut) fillets under cold running water. Cut into 1 inch chunks & set aside. Heat a large sauté pan or skillet over medium heat for 1 to 2 minutes.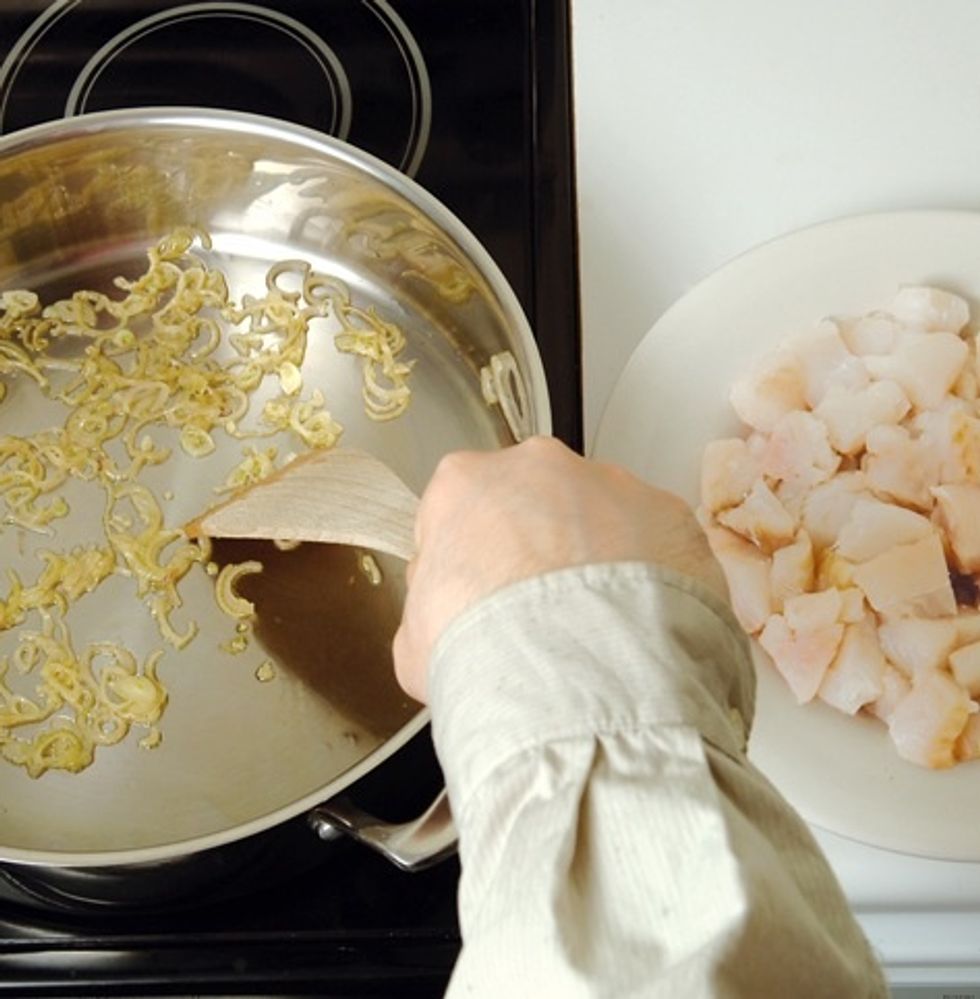 Add the oil to the pan and heat for about 20 seconds. Add the shallots to the pan and cook, stirring often, for 2 minutes.
Add the garlic to the pan and cook, stirring often, for 1 minute.
Add the coconut milk, vegetable (or chicken) broth, fish sauce, honey and curry paste to the pan. Stir well to combine.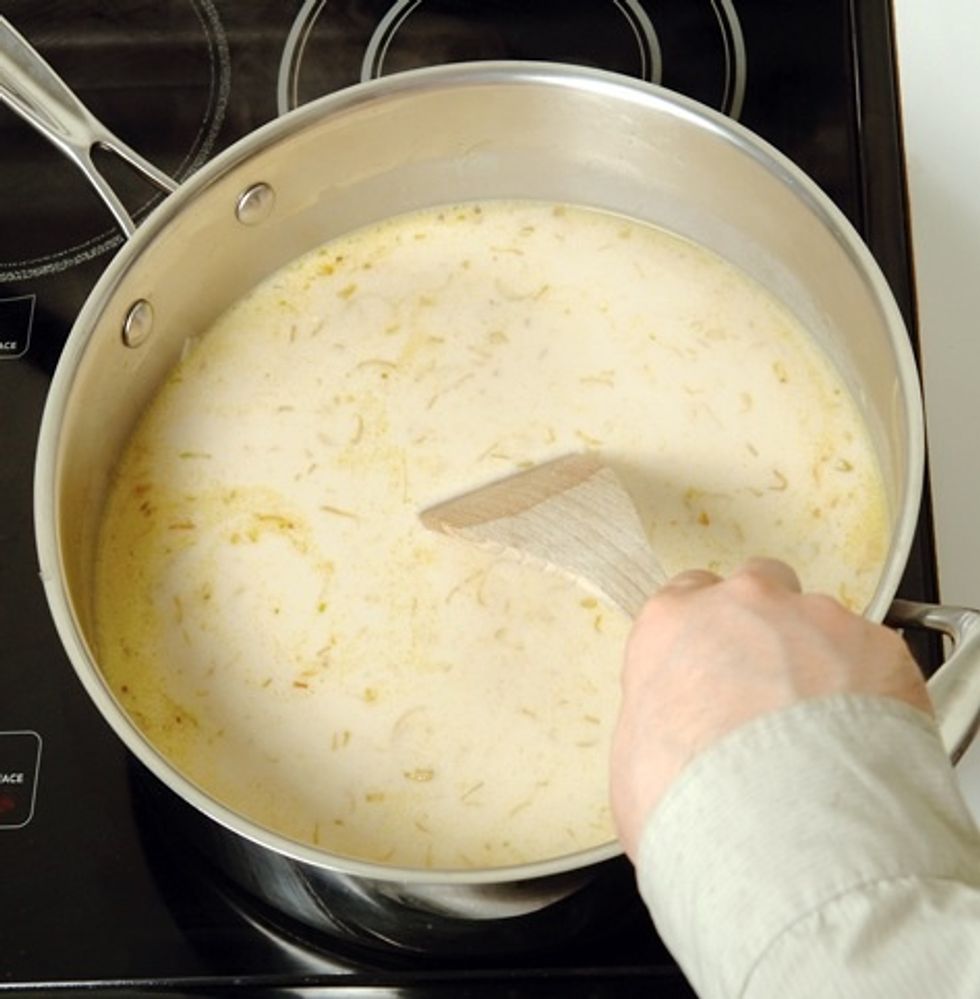 Still at medium heat, bring the mixture to a simmer, allowing the mixture to gently bubble. Cook, stirring often, for about 5 minutes.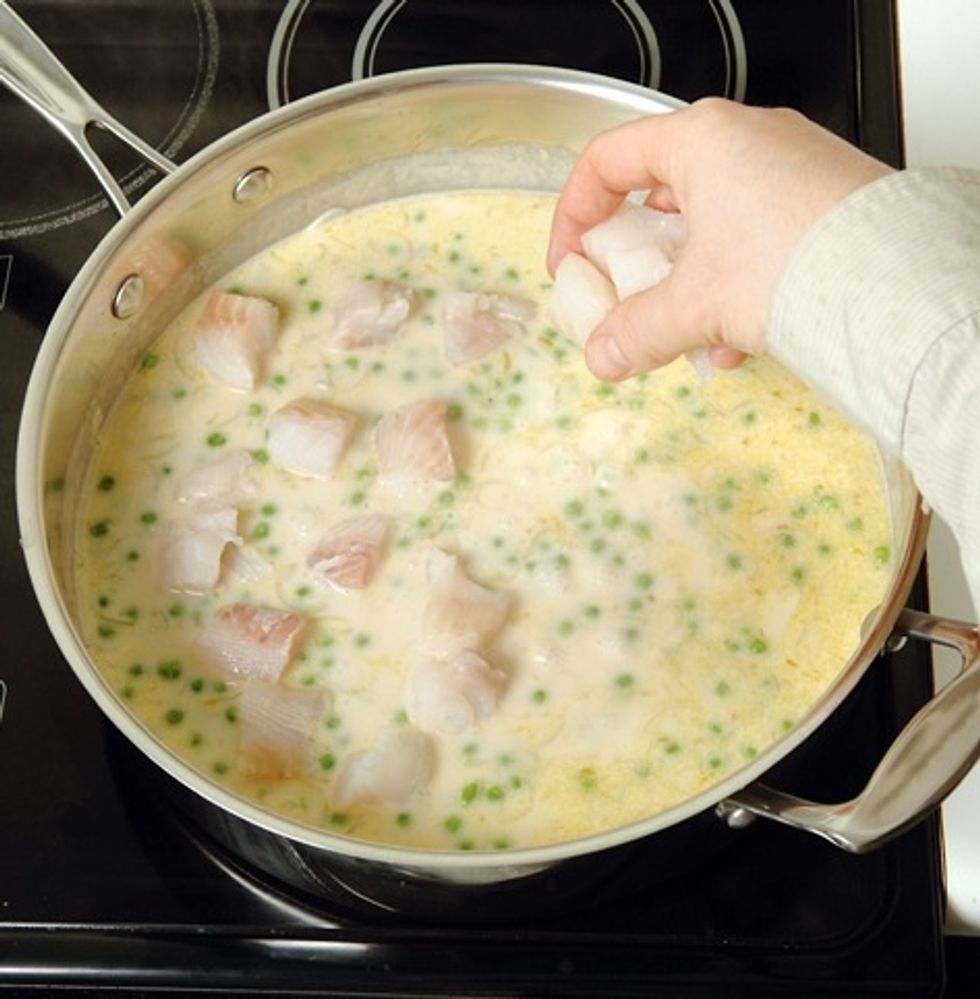 Add the frozen peas and bring the mix back to a simmer. Place the fish chunks into the pan & stir. Increase the heat to medium-high & bring back to a simmer, gently tossing using 2 wooden spoons.
Cook until the fish is firm & opaque, about 4-5 minutes, adjusting the heat as needed to maintain the simmer. Serve with white jasmine or brown rice.
Before serving your Thai Coconut Curry Fish, try sprinkling with some coarsely chopped cilantro and serving with wedges of lime for squeezing over the fish.
For Thai Coconut Curry CHICKEN, sub 1 1/2 lbs of boneless chicken breasts or thighs cut into 1 inch chunks for the fish in step 6. Cook until the chicken is no longer pink inside, about 4-6 min.
1/2lb haddock or halibut fillets, skin removed
1.0Tbsp extra virgin olive oil
2.0 shallots, halved and thinly sliced
2.0 garlic cloves, thinly sliced
1.0 can (14 oz) light coconut milk
1/2c low-sodium vegetable or chicken broth
2.0Tbsp Asian fish sauce.
1.0Tbsp liquid honey
1.0tsp Thai green or red curry paste
3/4c frozen peas (do not thaw)