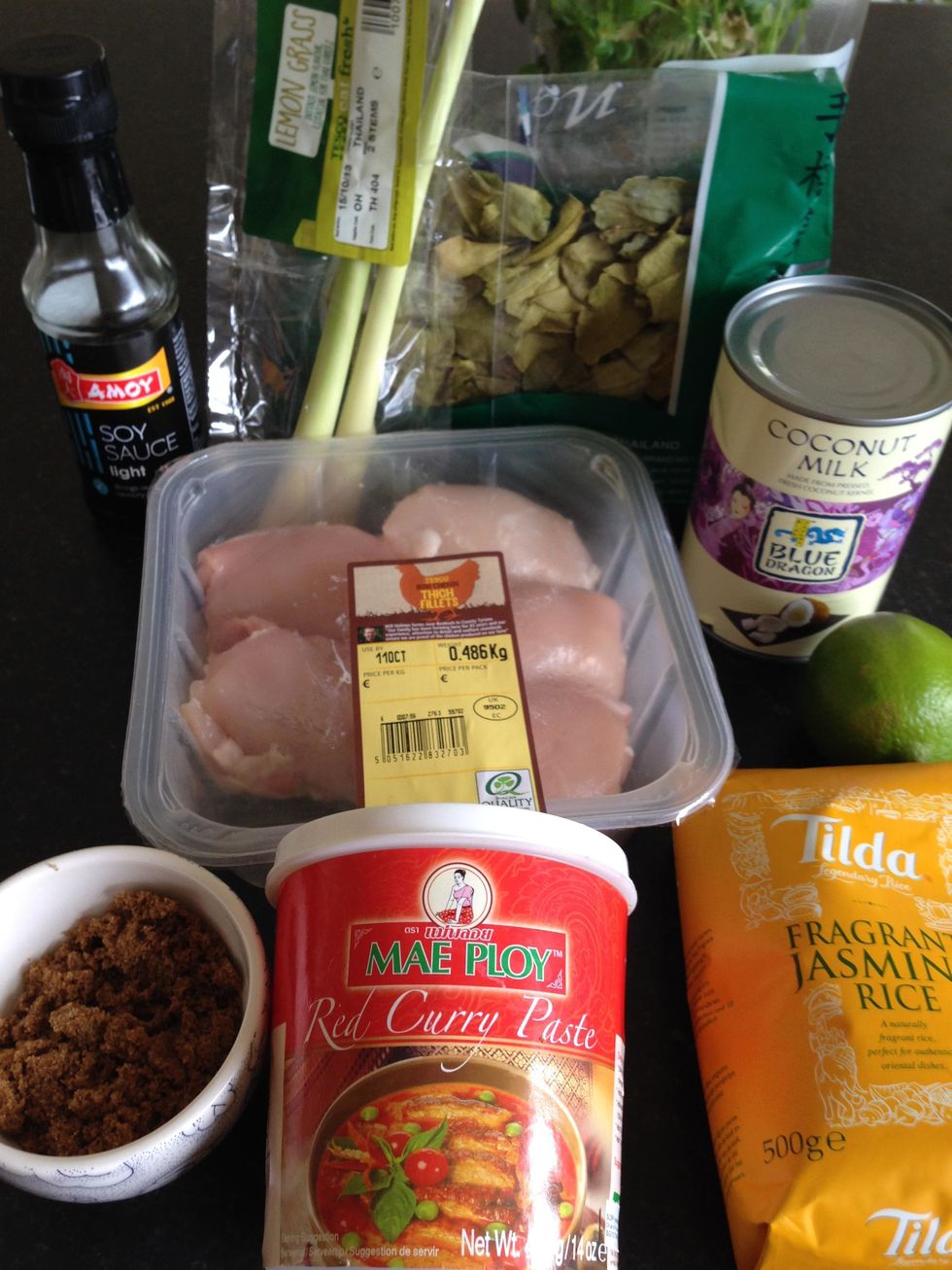 That is all the ingredients we're gonna need.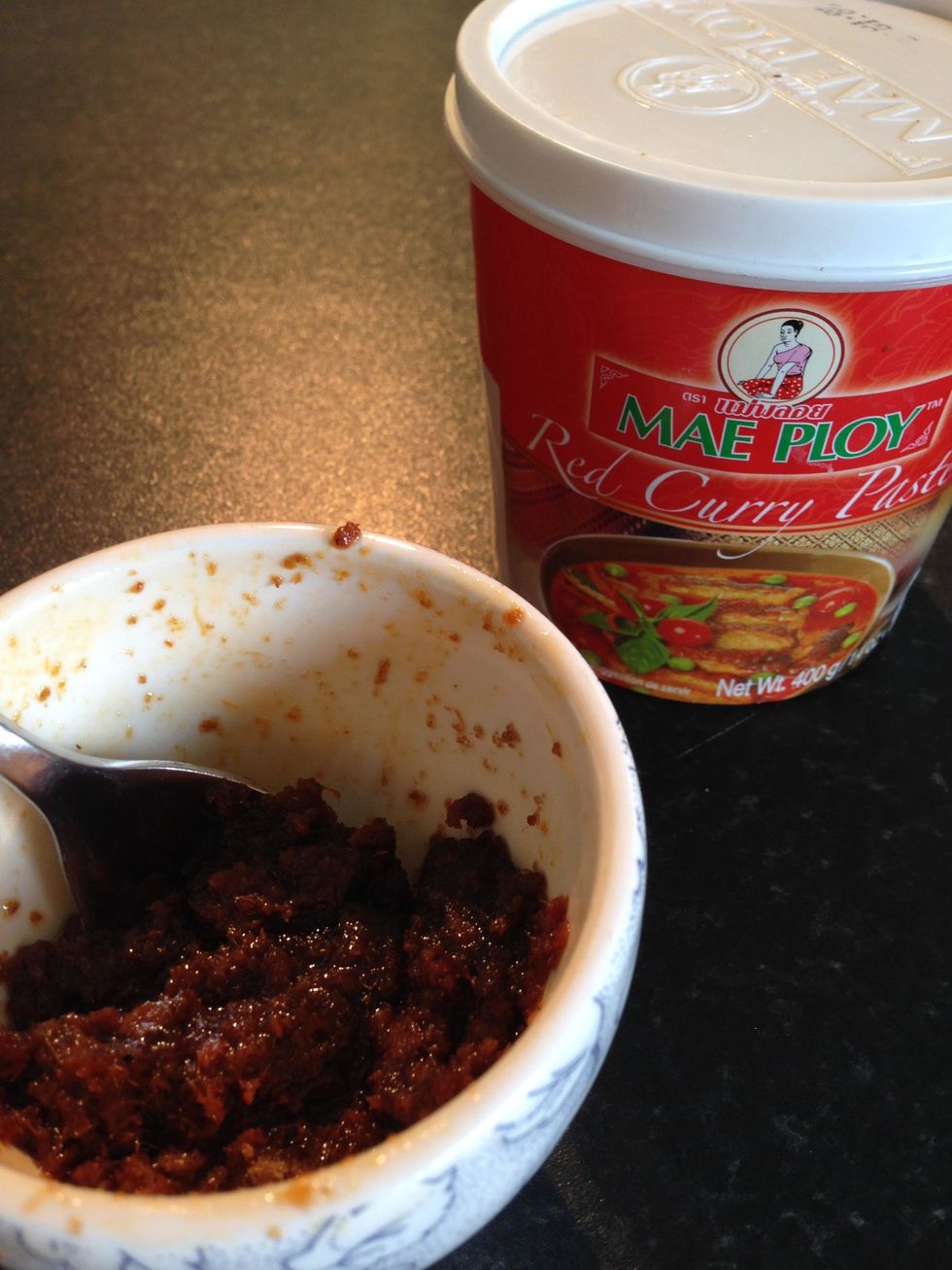 Put sugar, curry paste and oil into small bowl and mix them evenly. You might want to adjust the amount of paste depending on how spicy it is.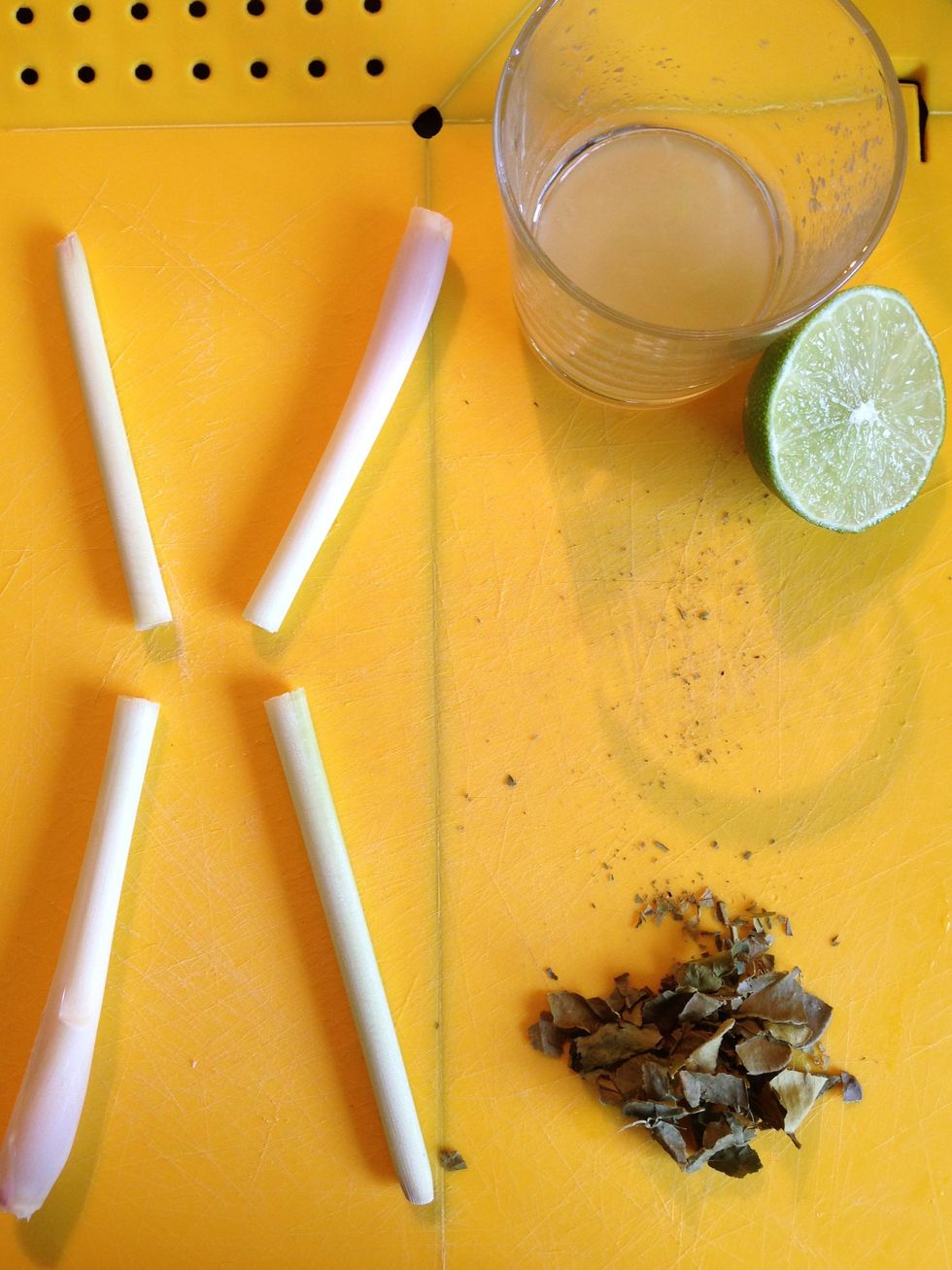 Peel the outer skin from lemon grass sticks and chop it in halves. Chop the Kaffir leaves finely and squeeze half of your lime juice into a cup.
Chop the Chicken into roughly 1 inch pieces and put the chopped Kaffir leaves on top of them.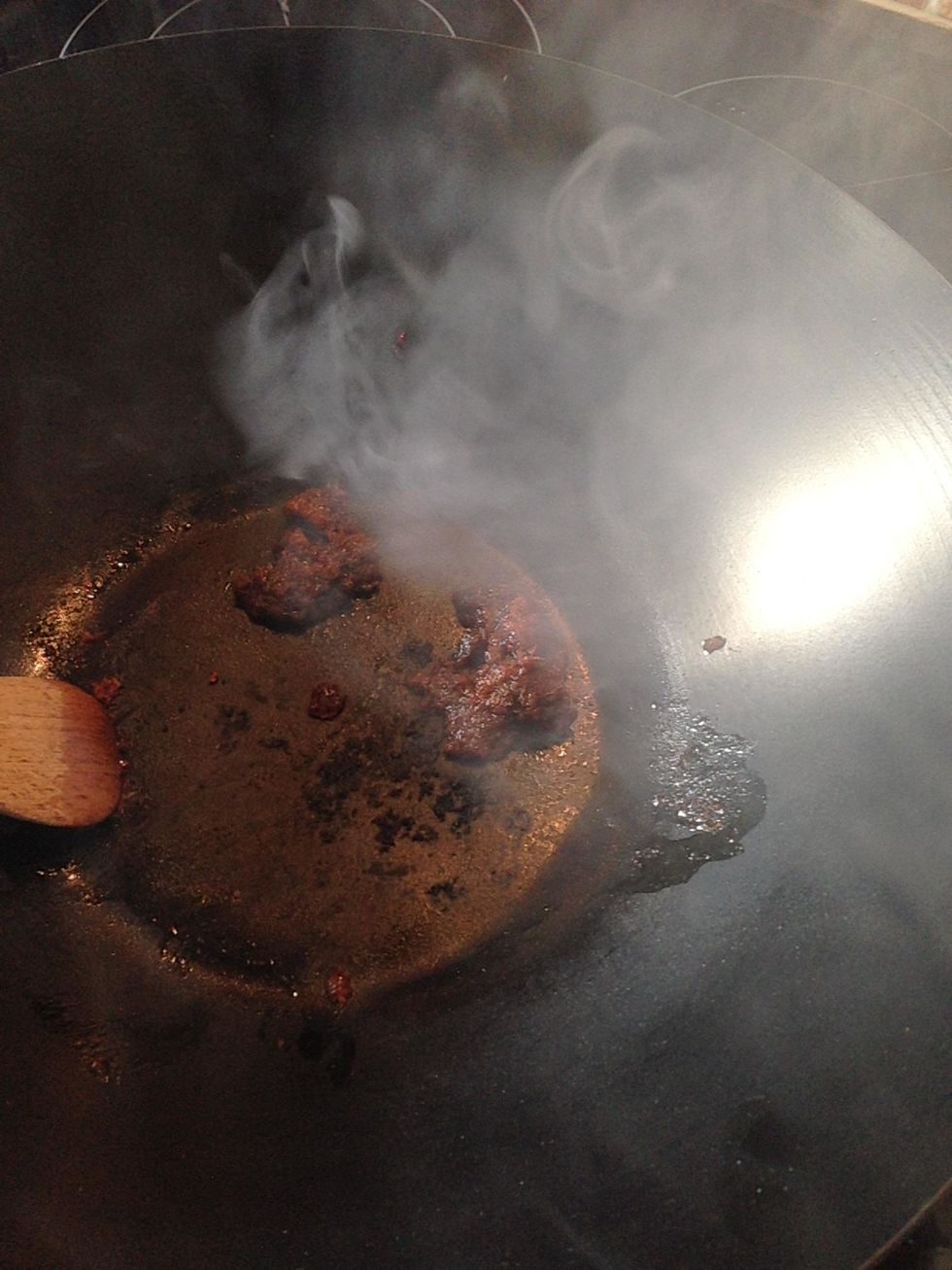 Put the paste into a hot Wok and fry it for around 20-30 seconds. Mind the temperature and try not to burn the paste.
Put the Lemon Grass sticks into a wok and fry for another 30 seconds.
Add the chicken with Kaffir leaves, make sure that everything mix up, and fry it until chicken is cooked. Make sure that you are mixing everything so it won't get burnt.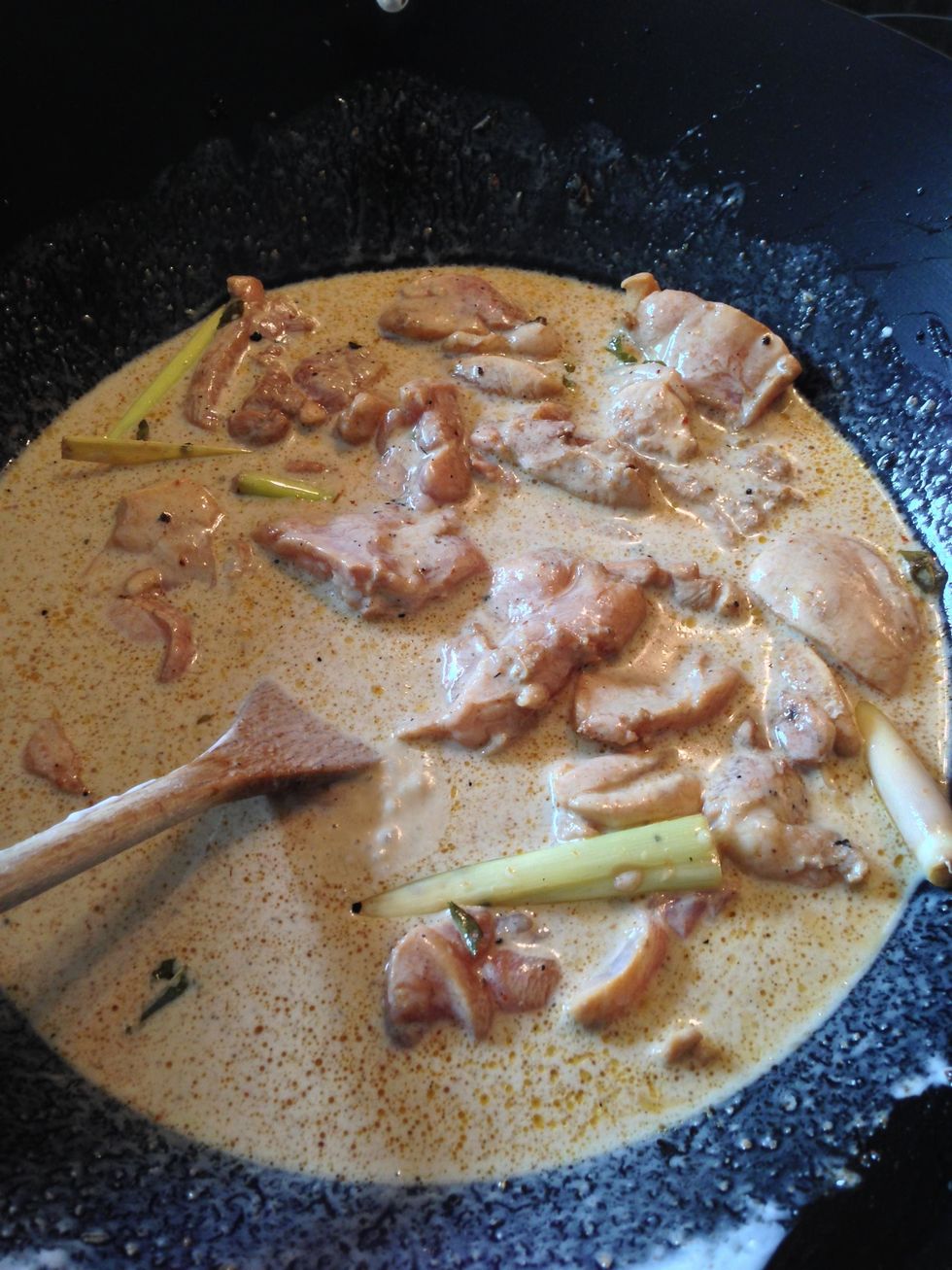 Now pour the Coconut milk into the wok, and give it a few dashes of Light Soy Sauce. Reduce the heat and leave for around 25 minutes. Stir it from time to time.
Boil the water in a saucepan. Put around 200 grams of Jasmine Rice in it, wait till it boils again. Put on the lid, turn off the heat and leave for 10 minutes. That should make enough rice for two.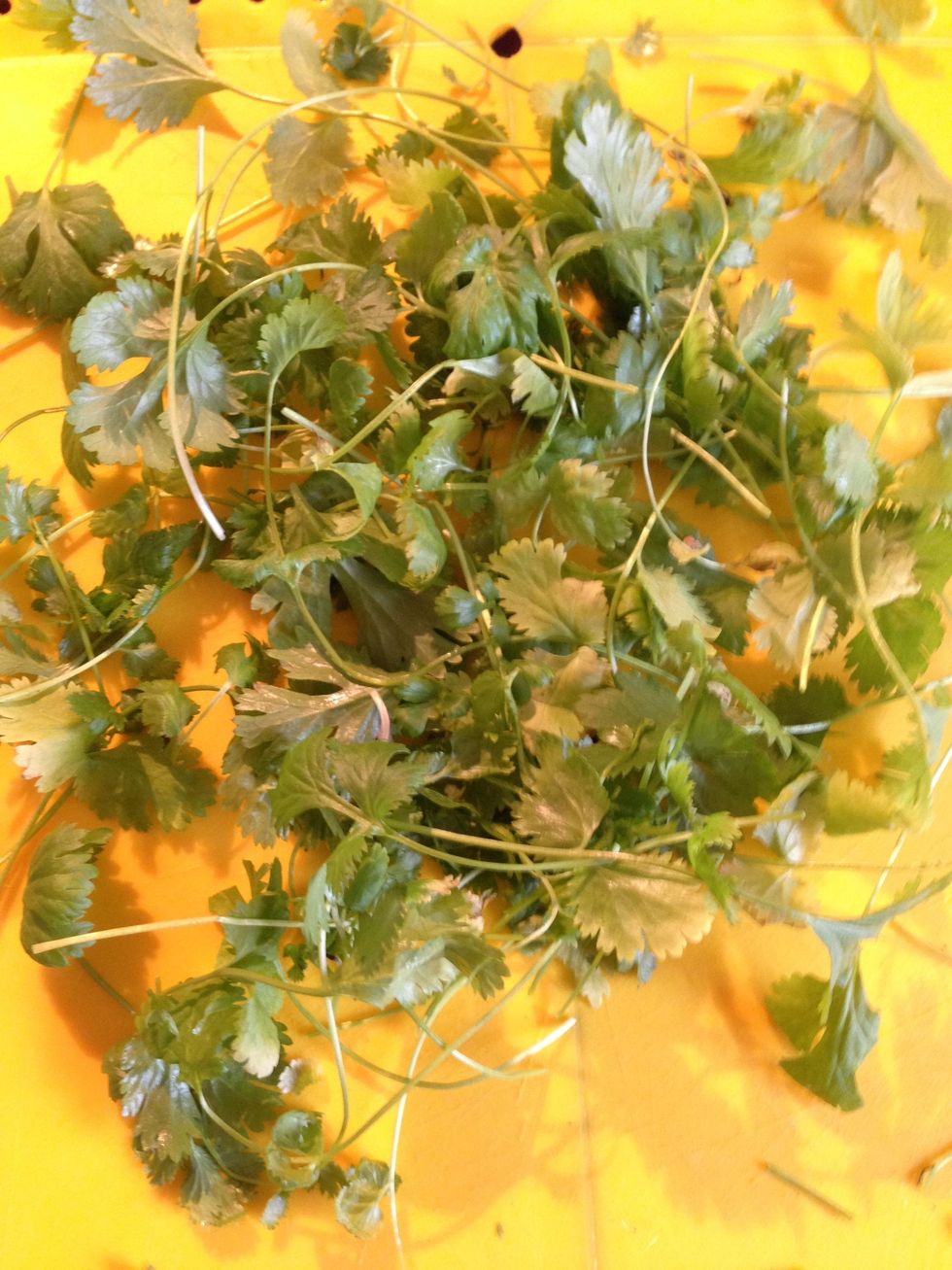 In the last 5 minutes of cooking pick a handful of Coriander.
Put the coriander into your curry.
Add the lime juice as well. By now, your curry should reduce and become thicker.
Put it on the plate and eat straight away ;]. ENJOY!
Final words: Make sure that you are using Light Soy Sauce. It is different from Dark and ordinary one. Also Chicken Thighs are different from chicken breasts. Got more flavor and texture. Good luck :)
2.0Tbsp Red Curry Paste (Chinese Store)
2.0Tbsp Tesco Dark Muscovado Sugar
2.0 Sticks of Lemon Grass
500.0g Chicken Thigh Fillets
5.0 Kaffir Lime Leaves (Chinse Store)
1.0 Can of Coconut Milk
2.0 Dashes of Light Soy Sauce
1/2 Lime (Squeezed)
1.0 Handful of fresh Coriander
2.0Tbsp Olive Oil
200.0g Jasmine Rice