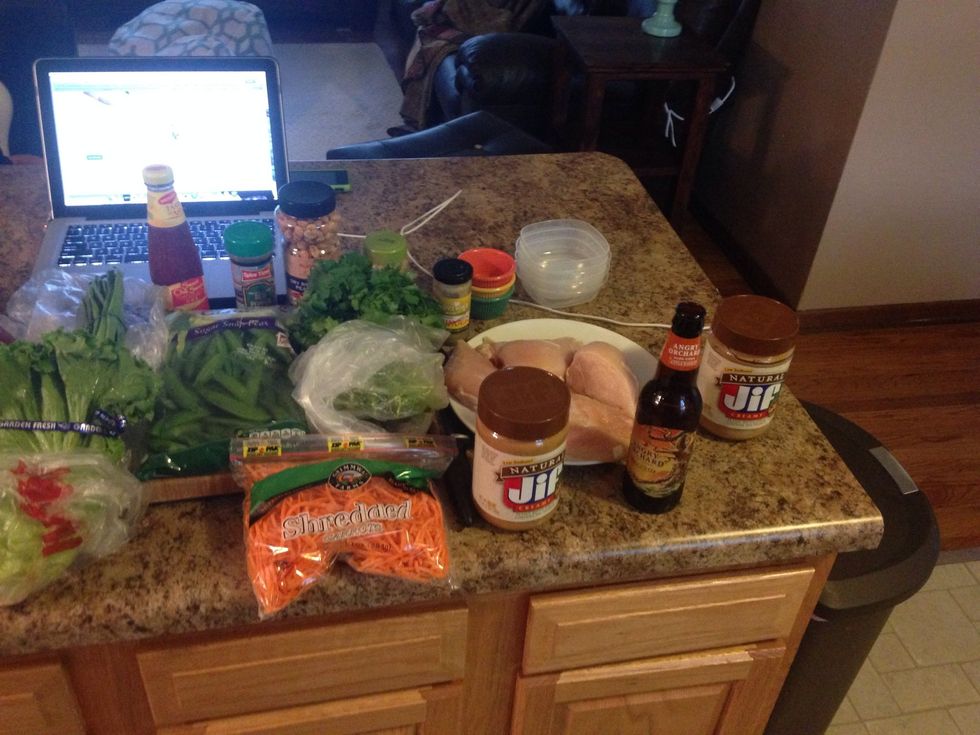 Gather ingredients (the hard apple cider is for drinking while making this awesome meal)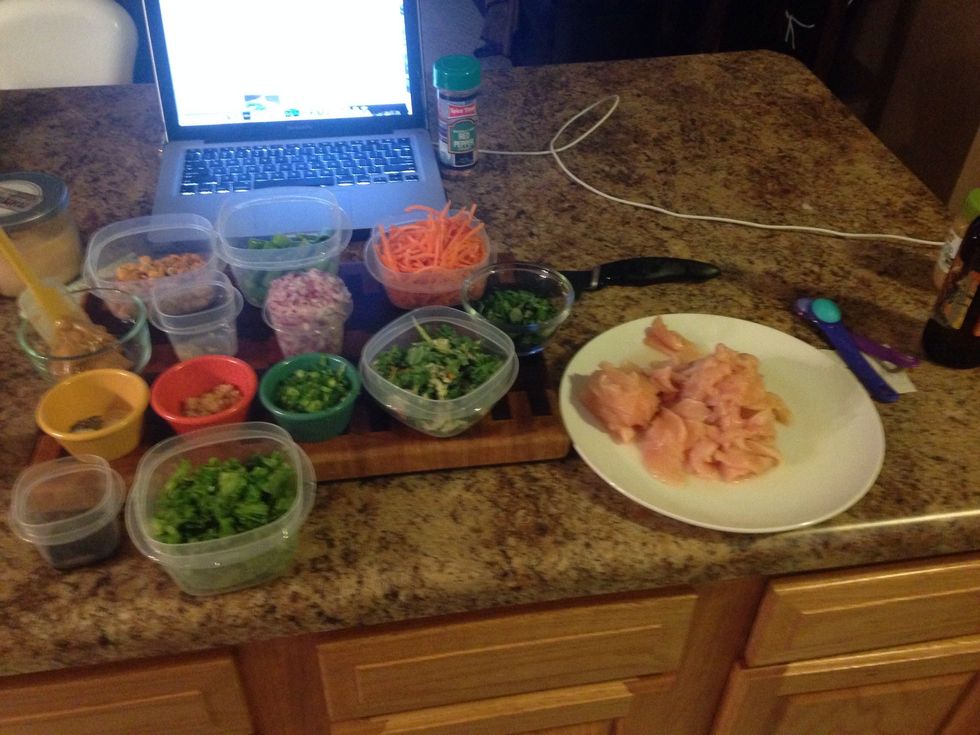 Prepare all ingredients.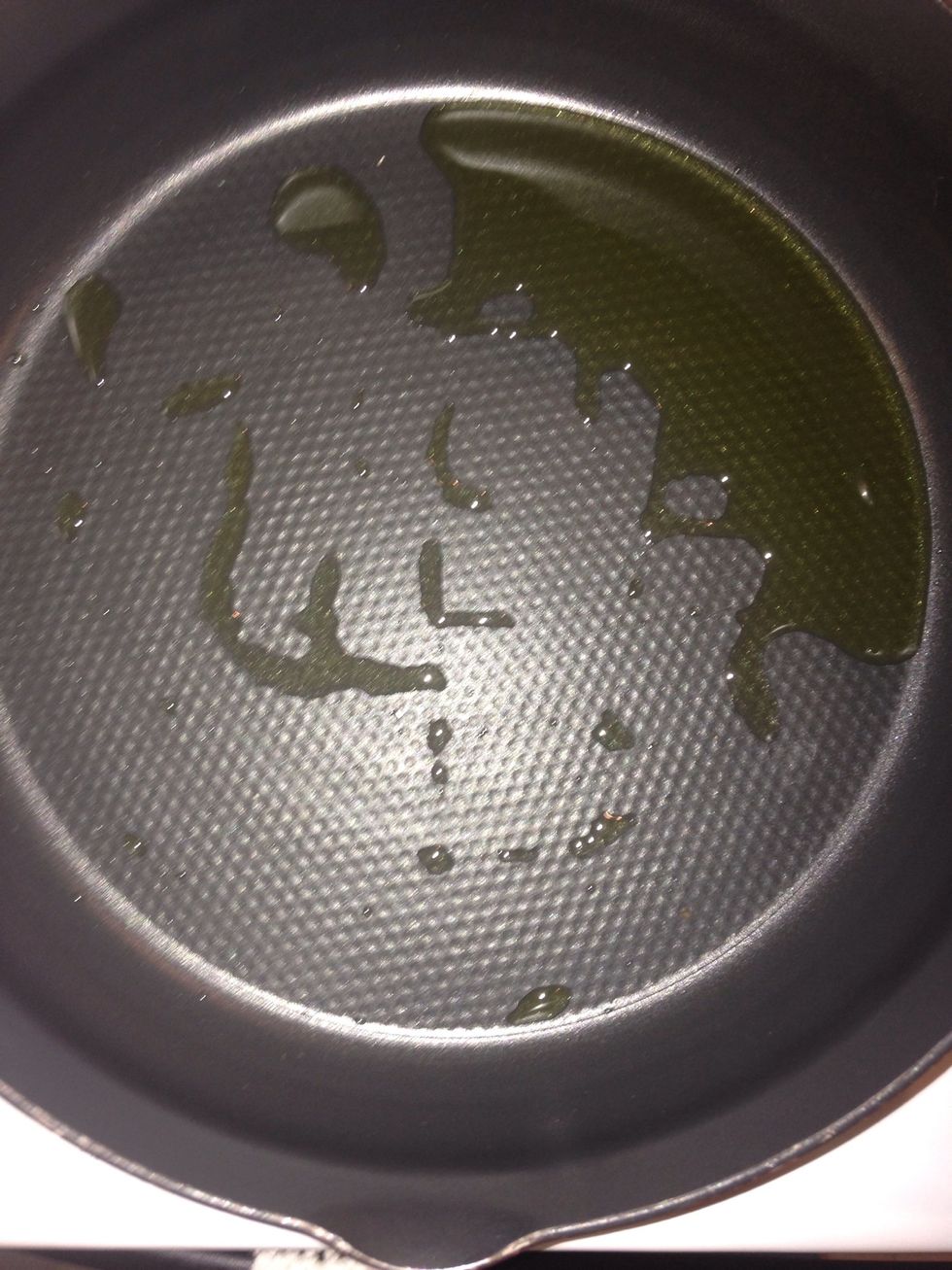 Add oil to pan over medium heat.
Cook chicken, sweet onions, garlic, salt and pepper until chicken cooked through.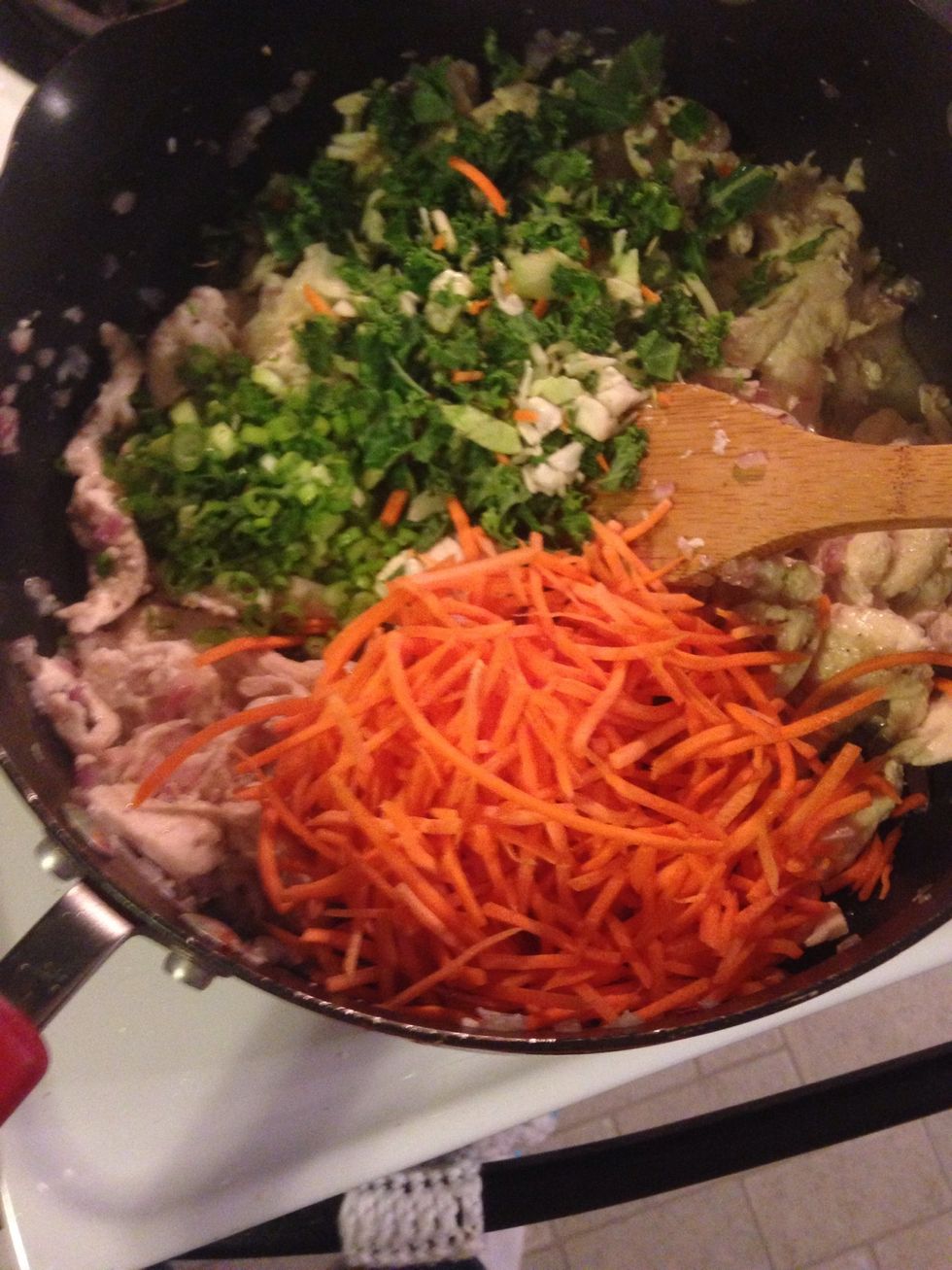 Add carrots and cabbage and cook for a few mor mins. Don't over cool the carrots. Crunch is good.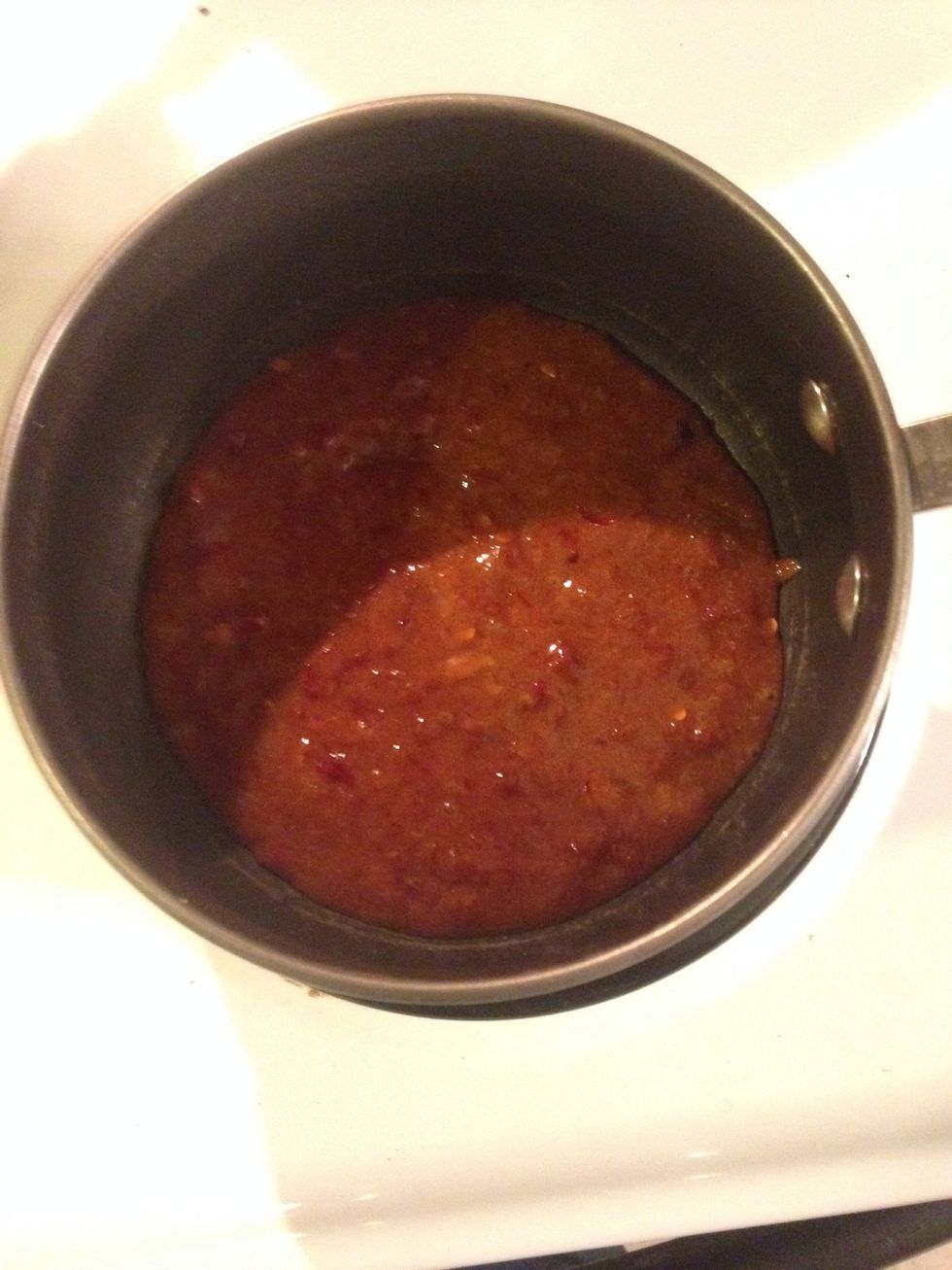 In sauce pan mix chili sauce, peanut butter, soy sauce, ginger, crushed red pepper till smooth. Add cilantro. Cook until heated through.
Take lettuce.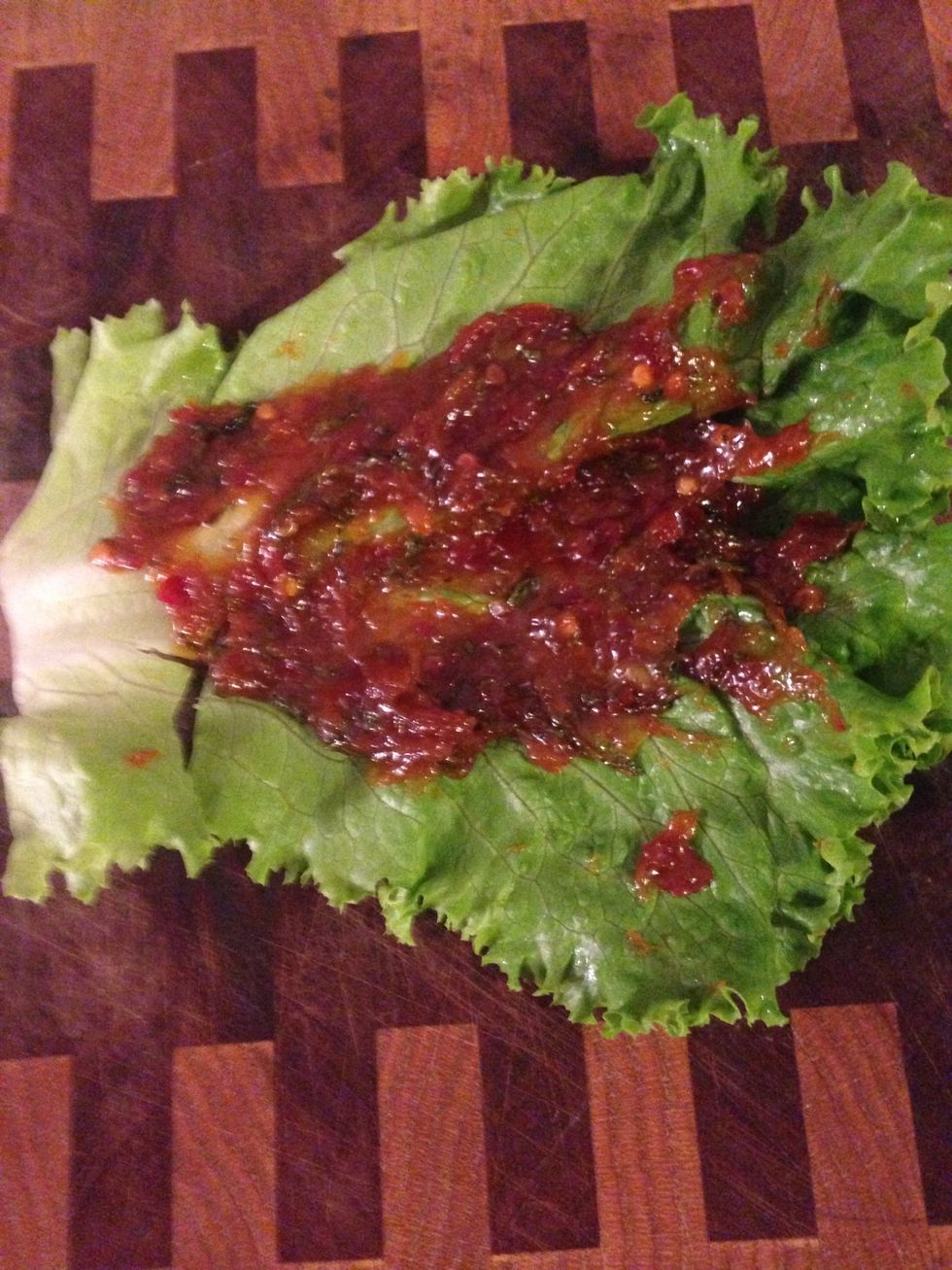 Spread spoon full of sauce on lettuce.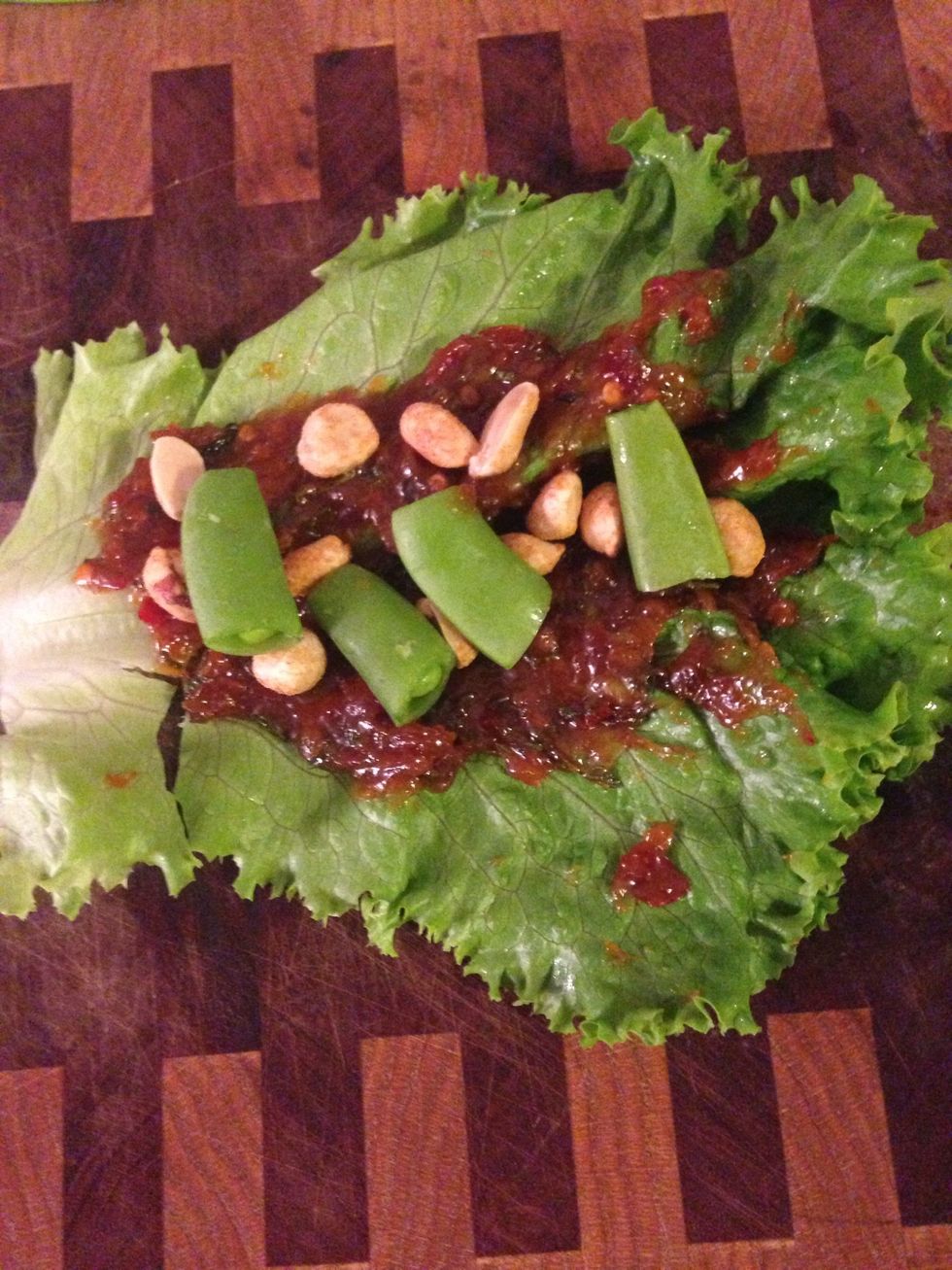 Add peanuts and snap peas. (Optional)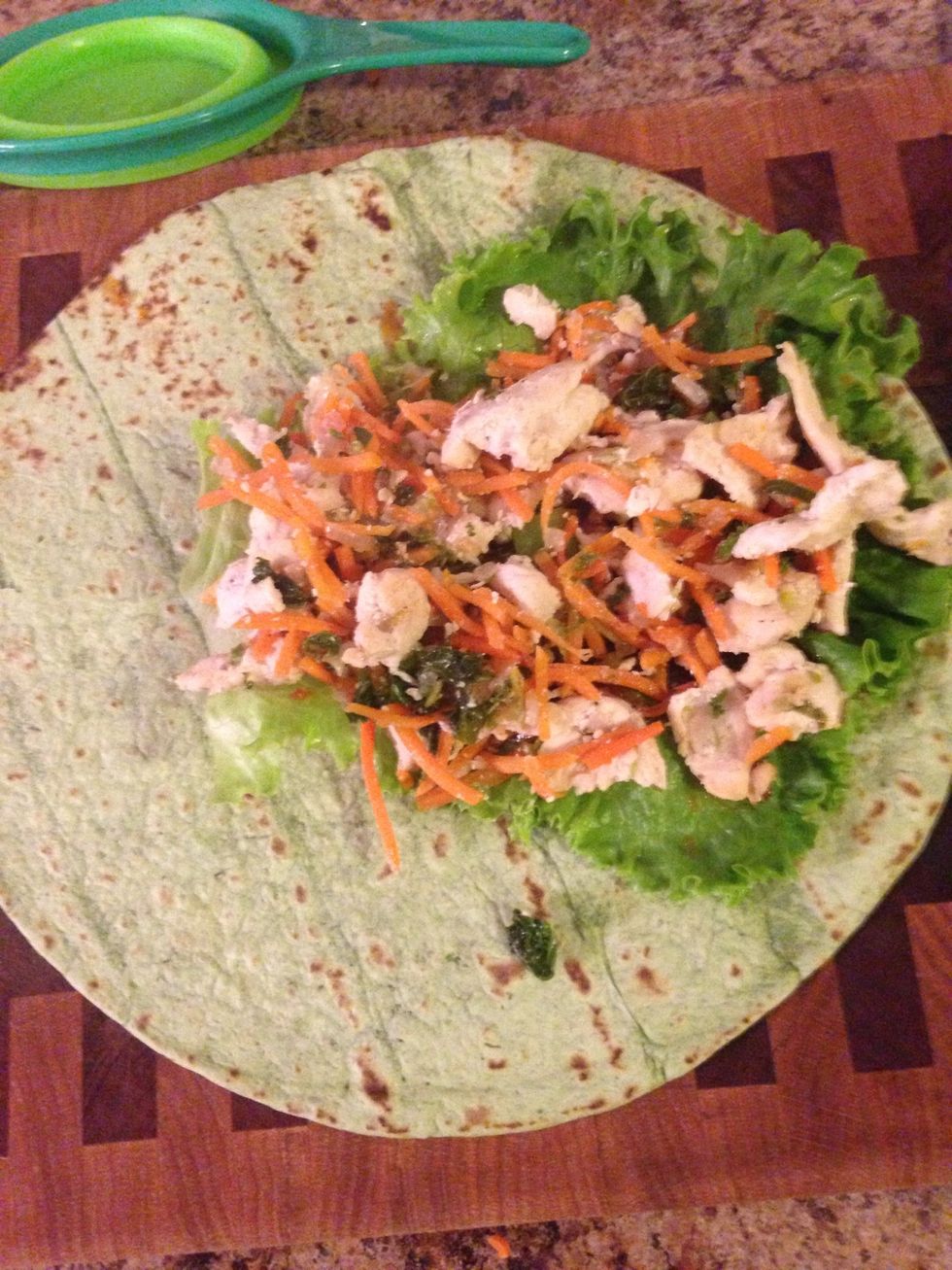 Place wrap on tortilla and spoon chicken mix over lettuce.
Wrap and eat. Don't bite your finger off while eating it. It's soooo good.
1.0Tbsp Oil
2.0 Chicken Breasts
4.0 Cloves garlic
1/2 Sweet onion
1/2tsp Salt
1/2tsp Pepper
2.0 Carrots, shredded
3/4c Finely shredded cabbage
3.0 Green onions, thinly sliced
1/4c Chopped cilantro
1/3c Sweet chili sauce
1.0Tbsp Heaping peanut butter
1/4tsp Ginger
2.0tsp Soy sauce
Crushed red pepper to taste
2.0tsp Large tortillas (I used spinach)
1/2c Peanuts
Handful snap peas