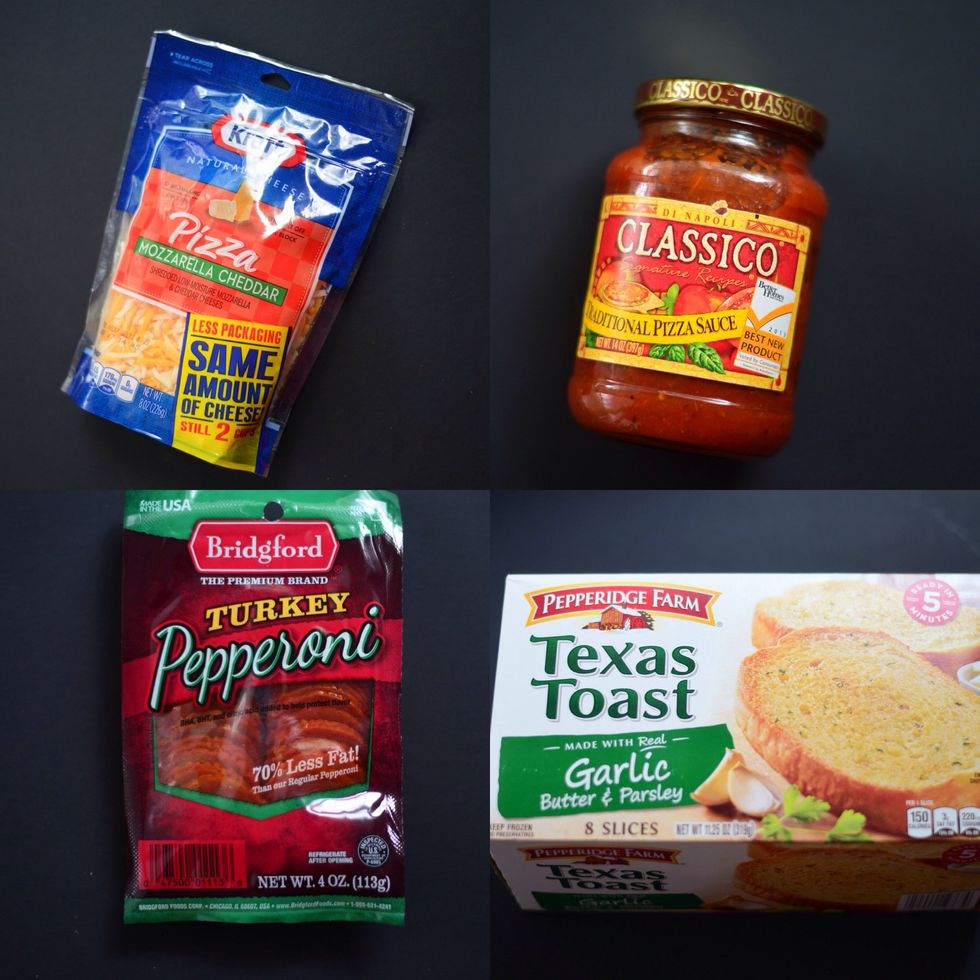 Simple ingredients! I was so happy to find this sauce that tastes great without the need to season anything! I am not a pork eater but this pepperoni tastes just the same! Use what you want!
Preheat oven to 425. Right before you start making this appetizer/meal!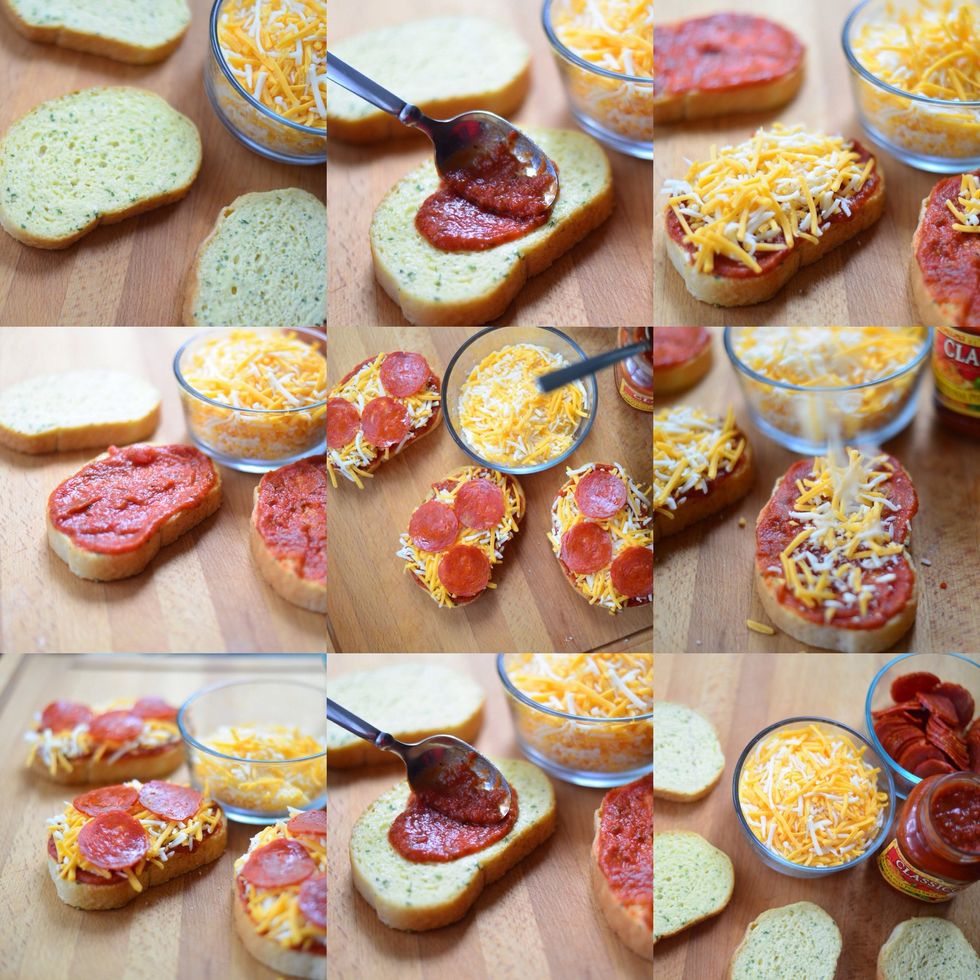 Spread sauce across your toast, evenly and not very thick, almost like peanut butter on a slice of bread. Spreads your cheese evenly across like illustrated above. Lastly, add your choice of toppings.
I used a non stick cookie sheet. No need to add/spray the pan, because the bread is already coated with butter. Set in the oven for about 7 min. I wanted a little bit of a crunchier bottom (8min).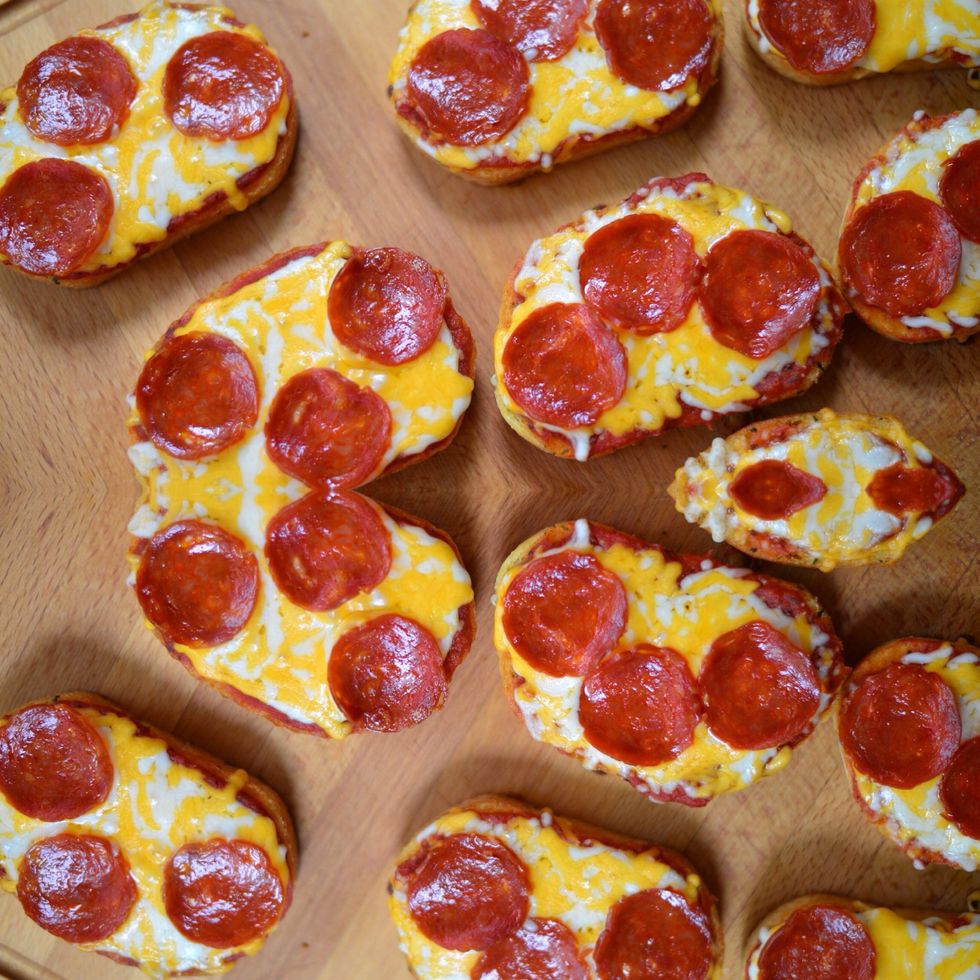 Yum! That is your final product! This is the perfect snack/entrée for any age! My kids, wife, and guests love them! I know you will too! Enjoy!!
Texas Toast (8 slices)
1.0 Classico Pizza Sauce
2.0c Mozzarella/ Cheddar Cheese
1.0 Pepperoni