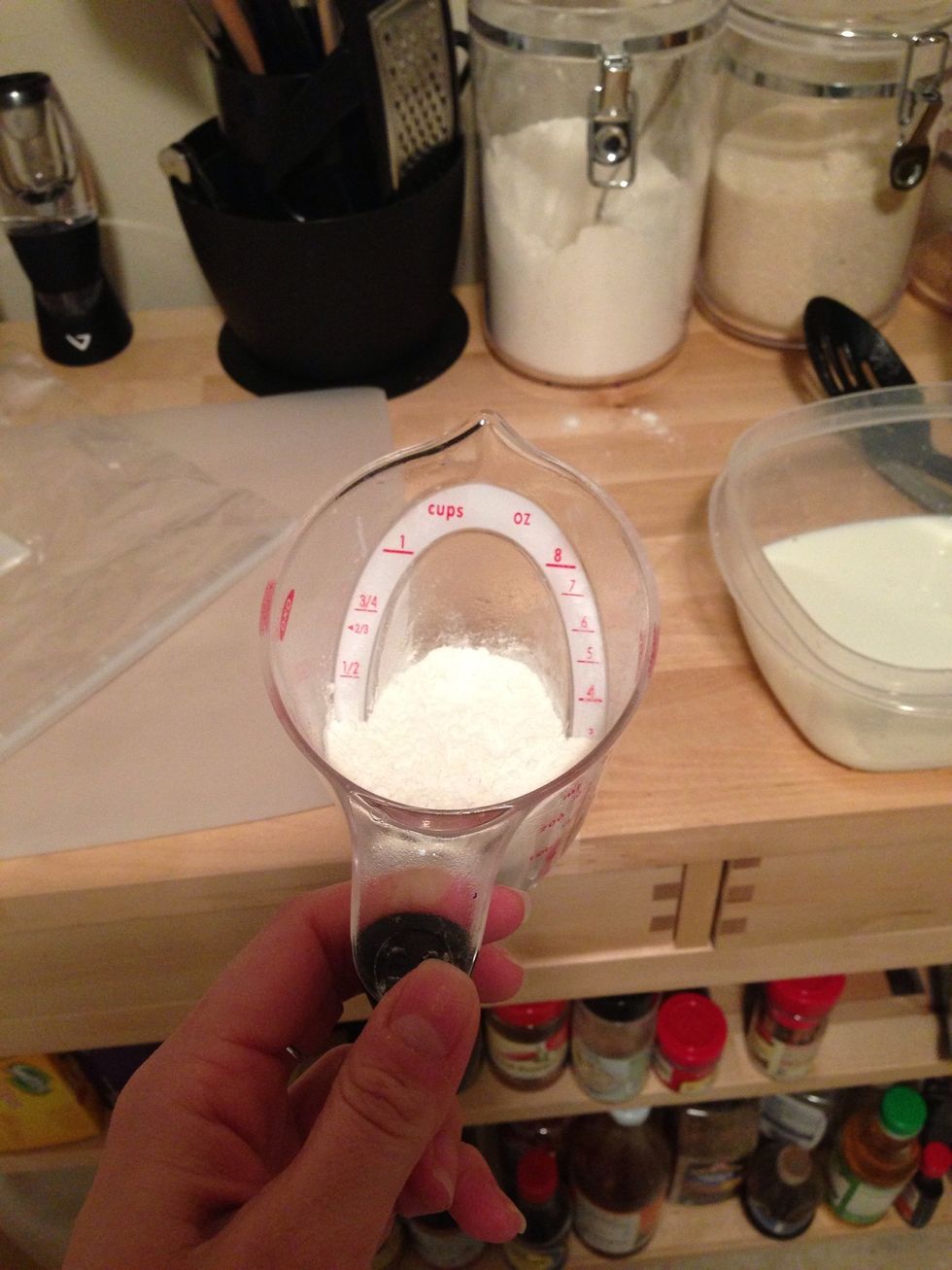 Measure out 1/4 cup of flour and put in either a gallon sized zip lock bag or med-large mixing bowl.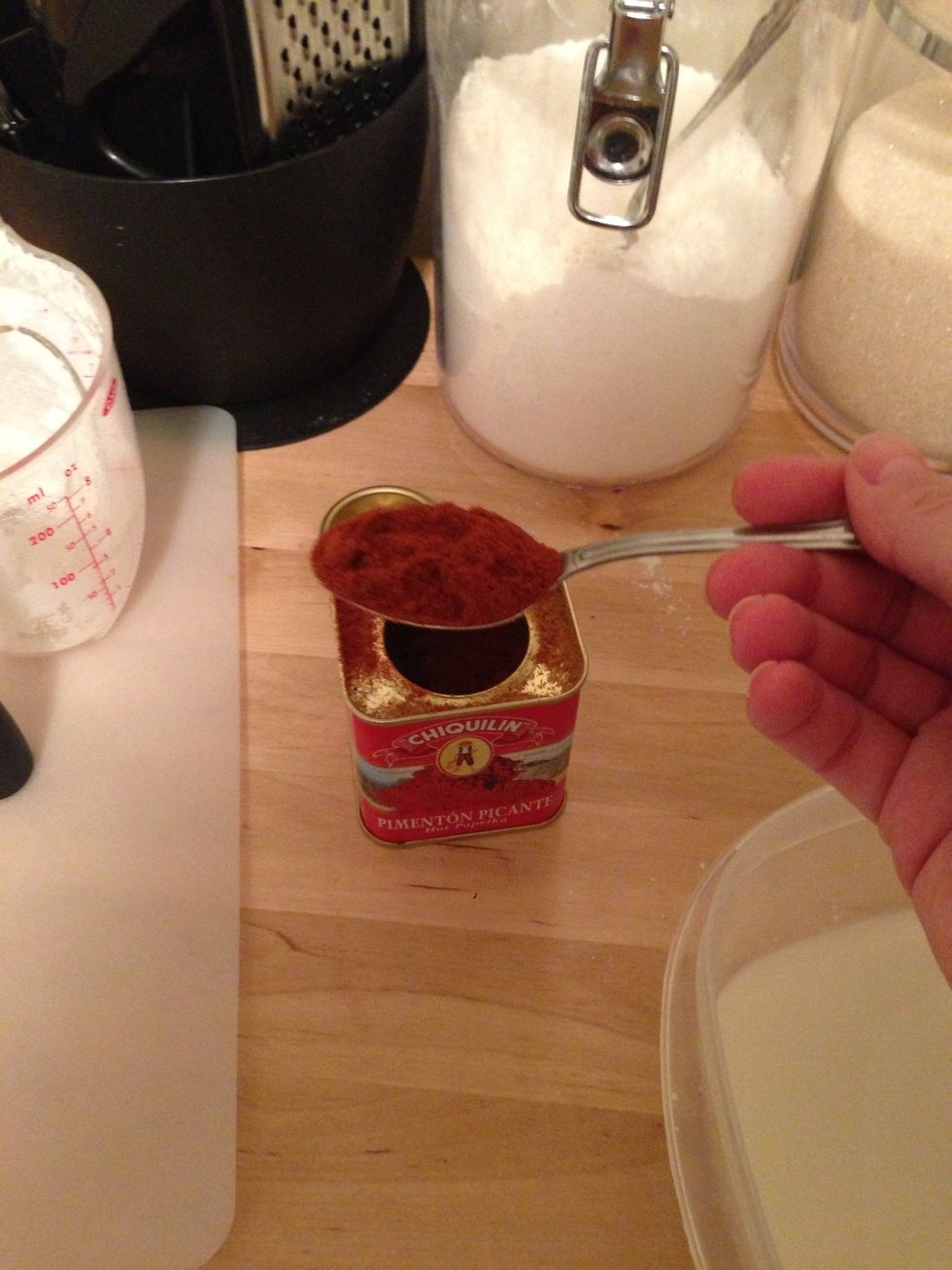 Measure out 1 tsp of paprika and add to the flour mixture. (Mine is a spicy paprika)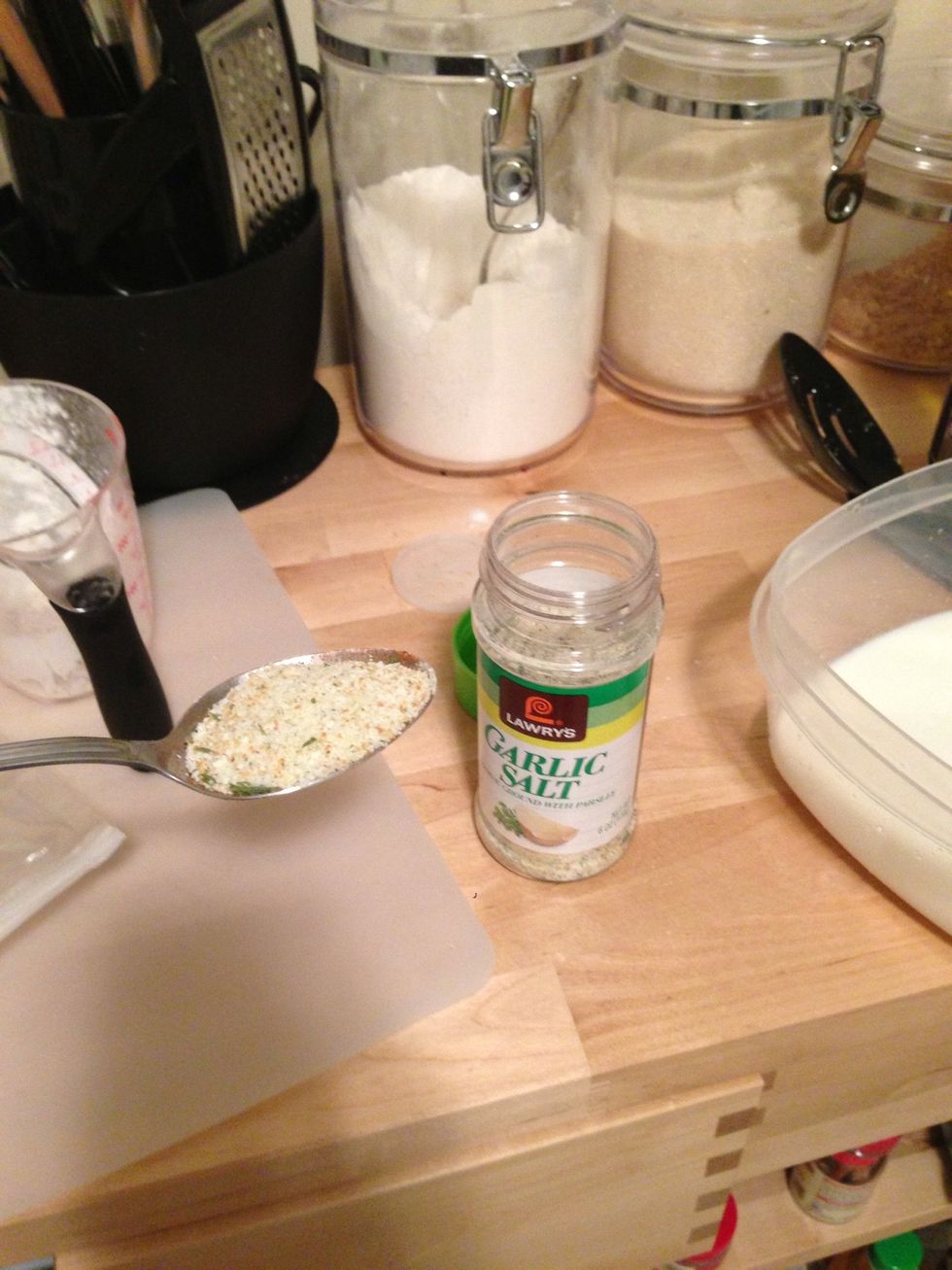 Add 1 tsp of garlic salt and add with the flour. (Lawry's makes awesome garlic salt)
Add 1 tsp of chili power and 1 tsp of optional Cheyenne pepper if you like spicy food.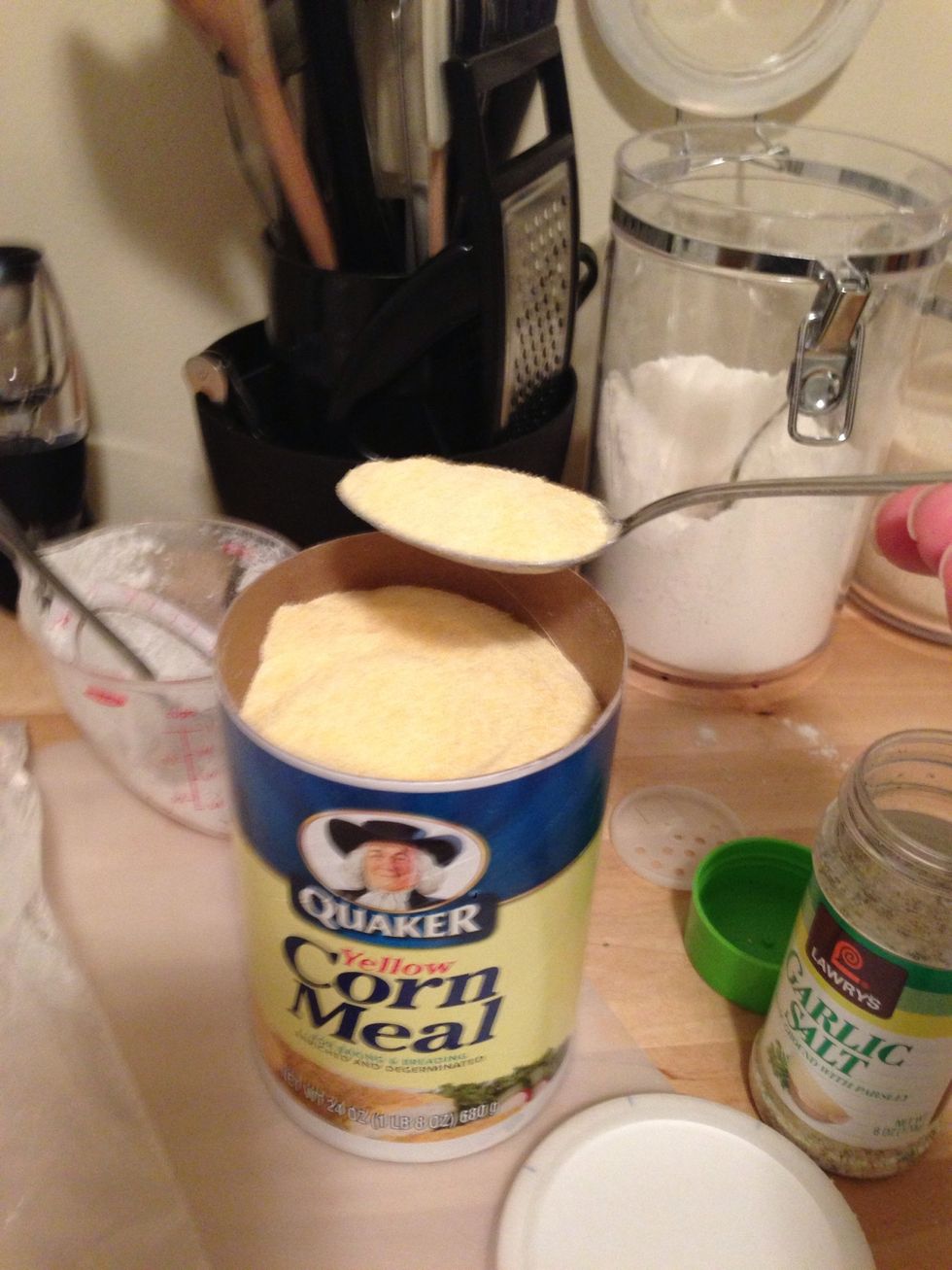 Measure out 1/4 cup of corn meal and add to the flour mixture and mix the ingredients (I know it's a teaspoon pictured, but it really is 1/4 c)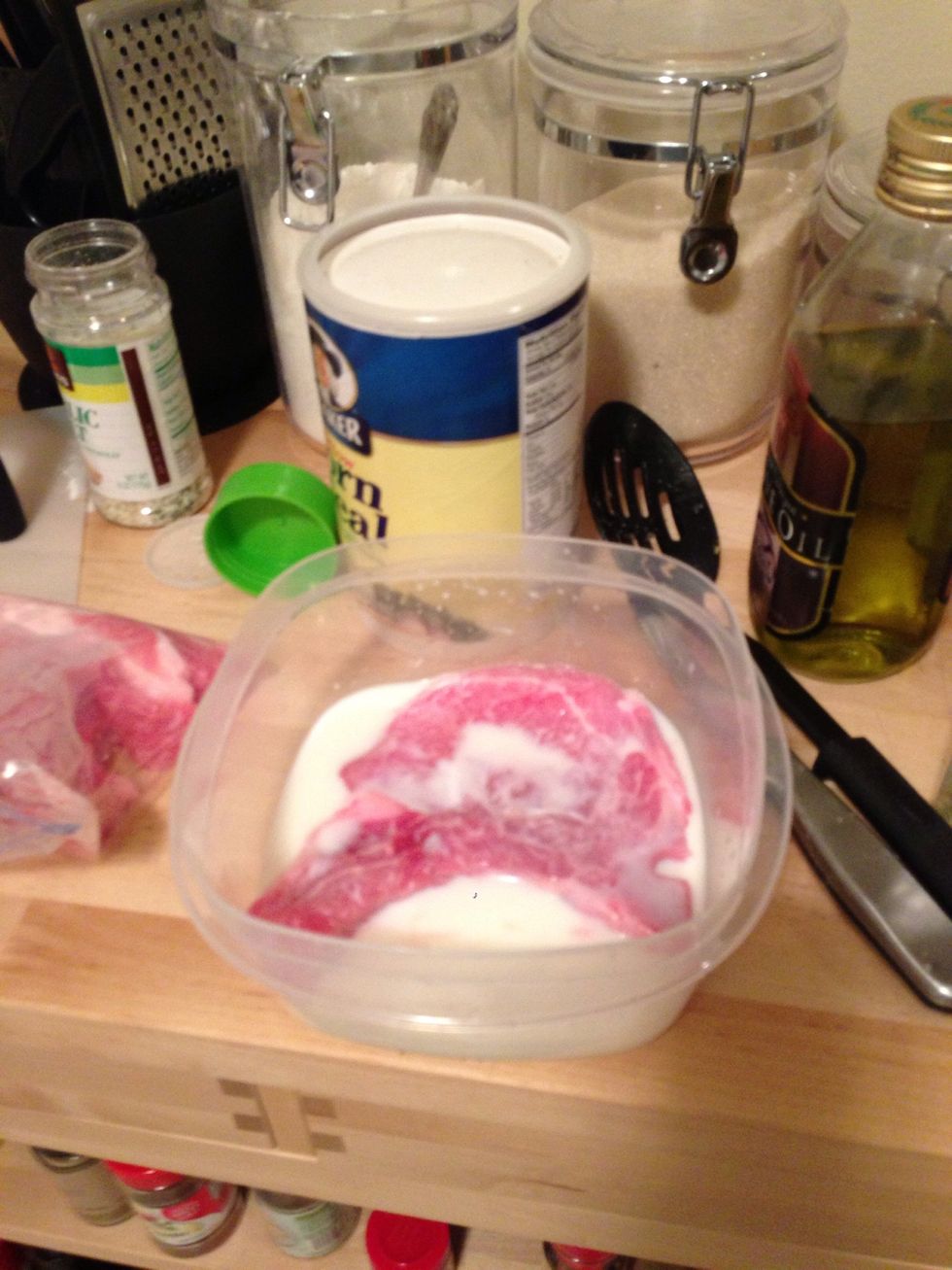 In a separate bowl, add 1/2 cup of milk and saturate the porkchop in the milk. I do it one at a time.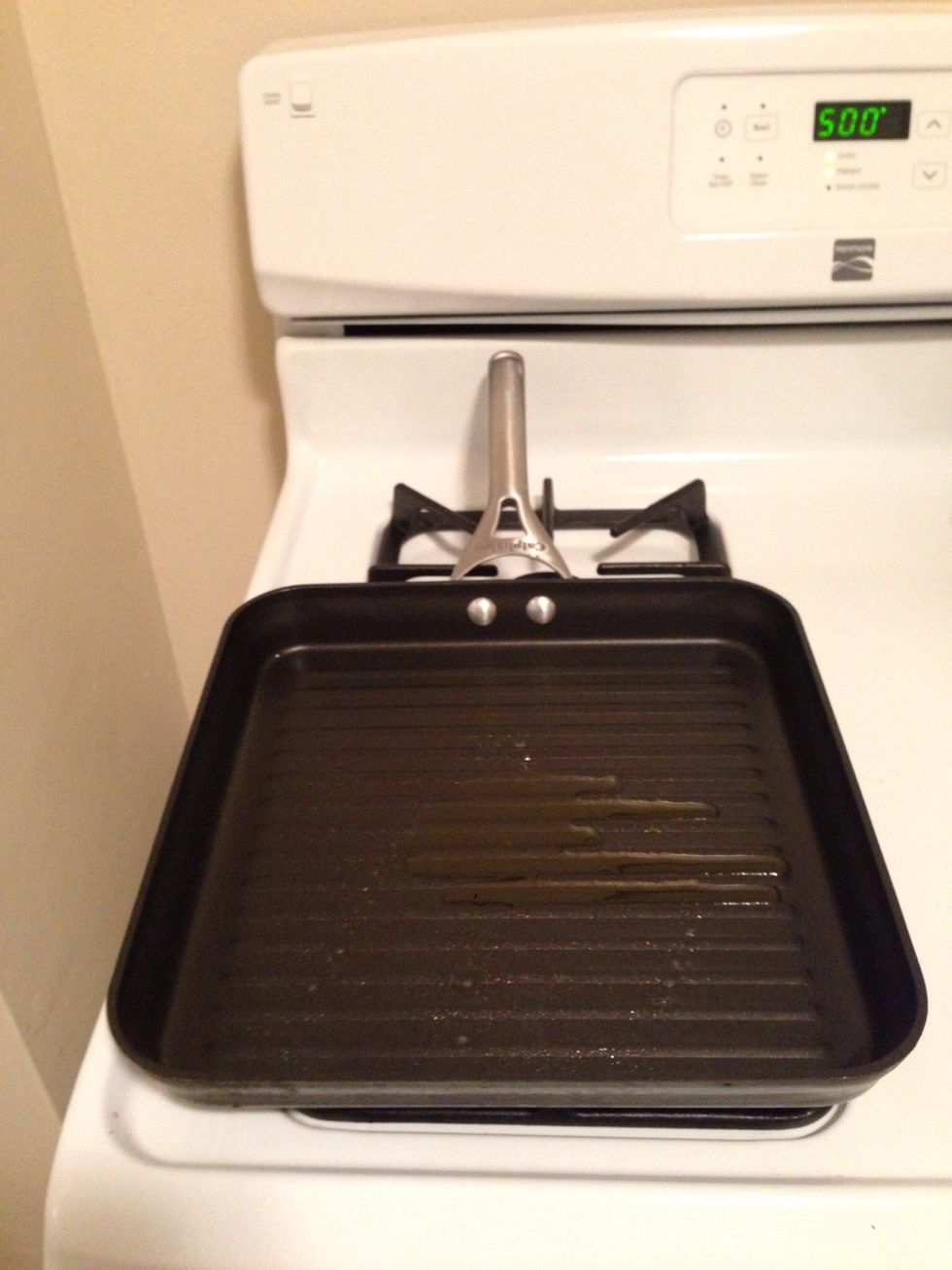 Heat the frying pan on med-high heat with 3 Tbsp oil. You can also add more oil to saturate the pork, but isn't quite as healthy.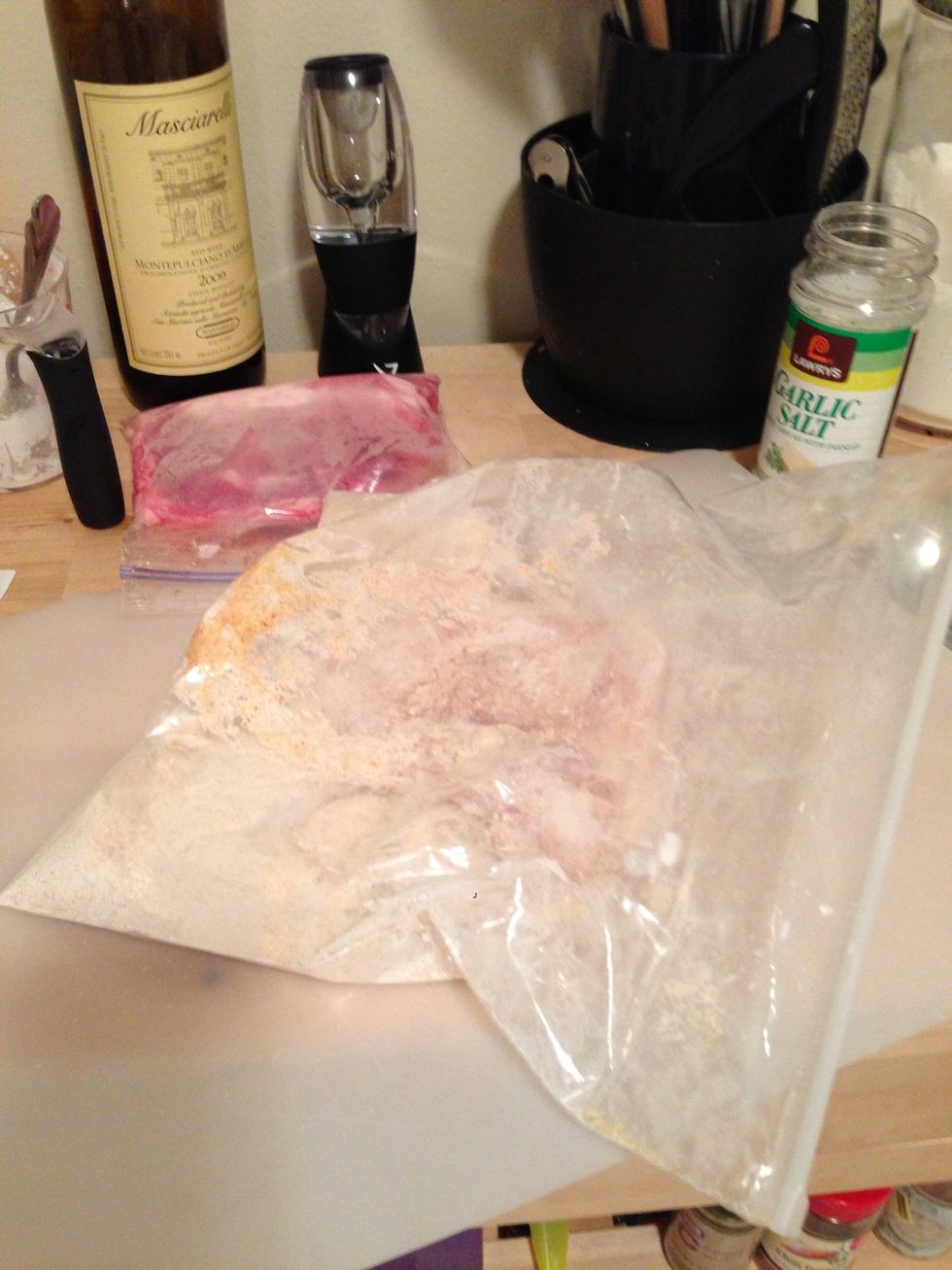 After a porkchop has soaked in the milk for a minute, add to the flour mixture and coat the porkchop evenly with the mixture.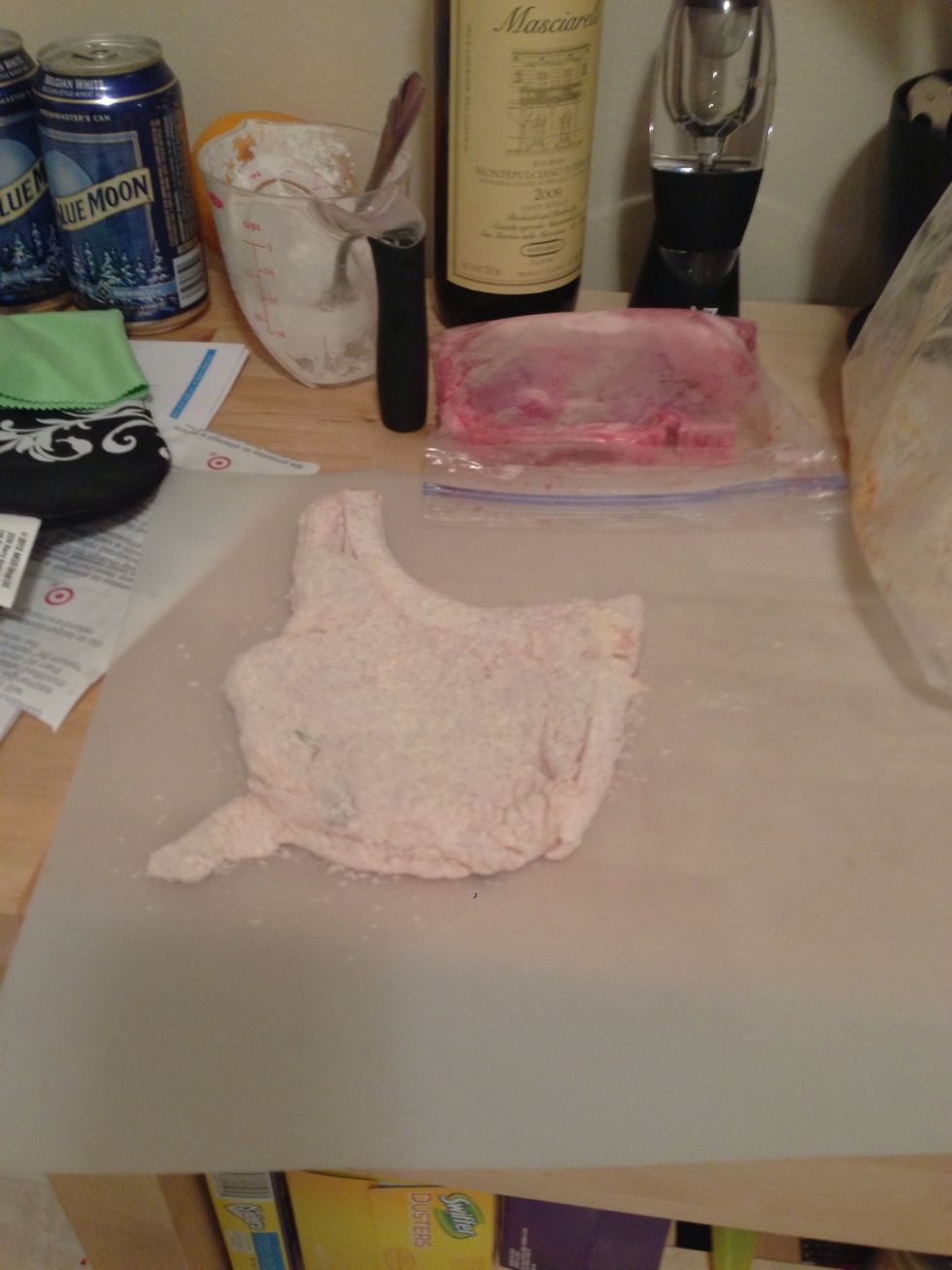 Once the porkchop is evenly coated, repeat with the other porkchop.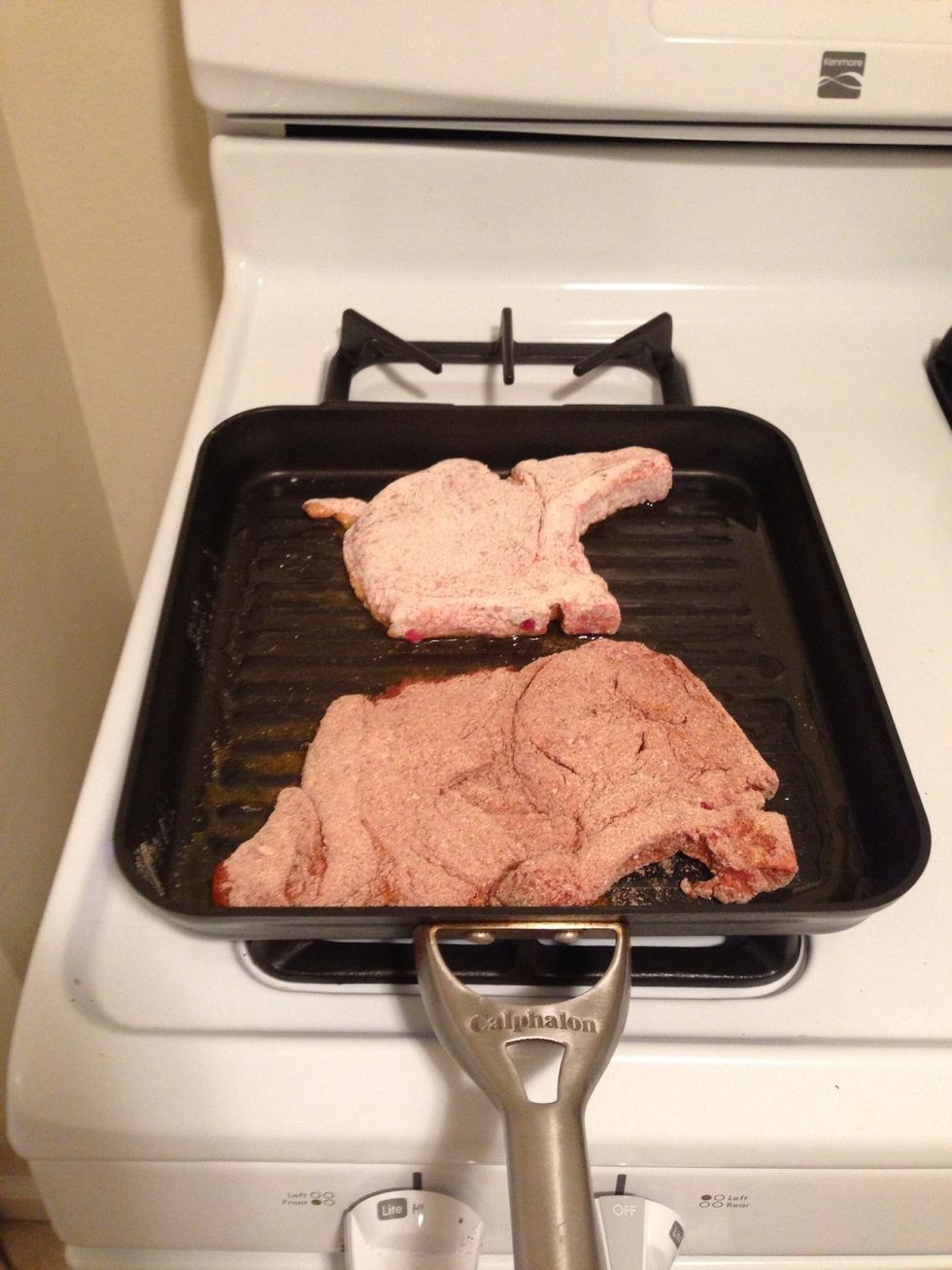 Once the oil is heated, throw in the porkchops (the front one is more spicy than the back one)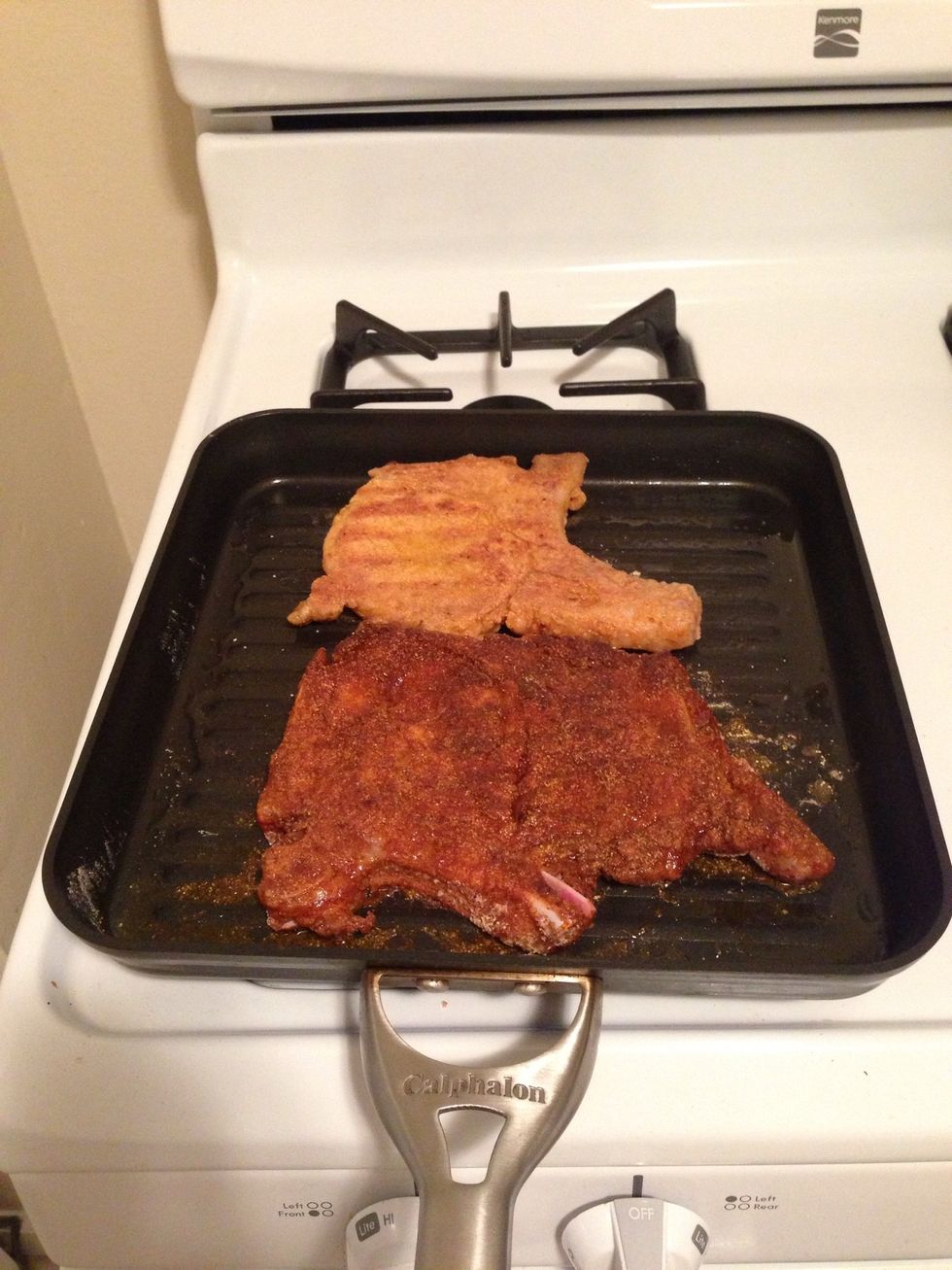 Once the pork chop is golden brown (about 3-4 min on each side), flip it over.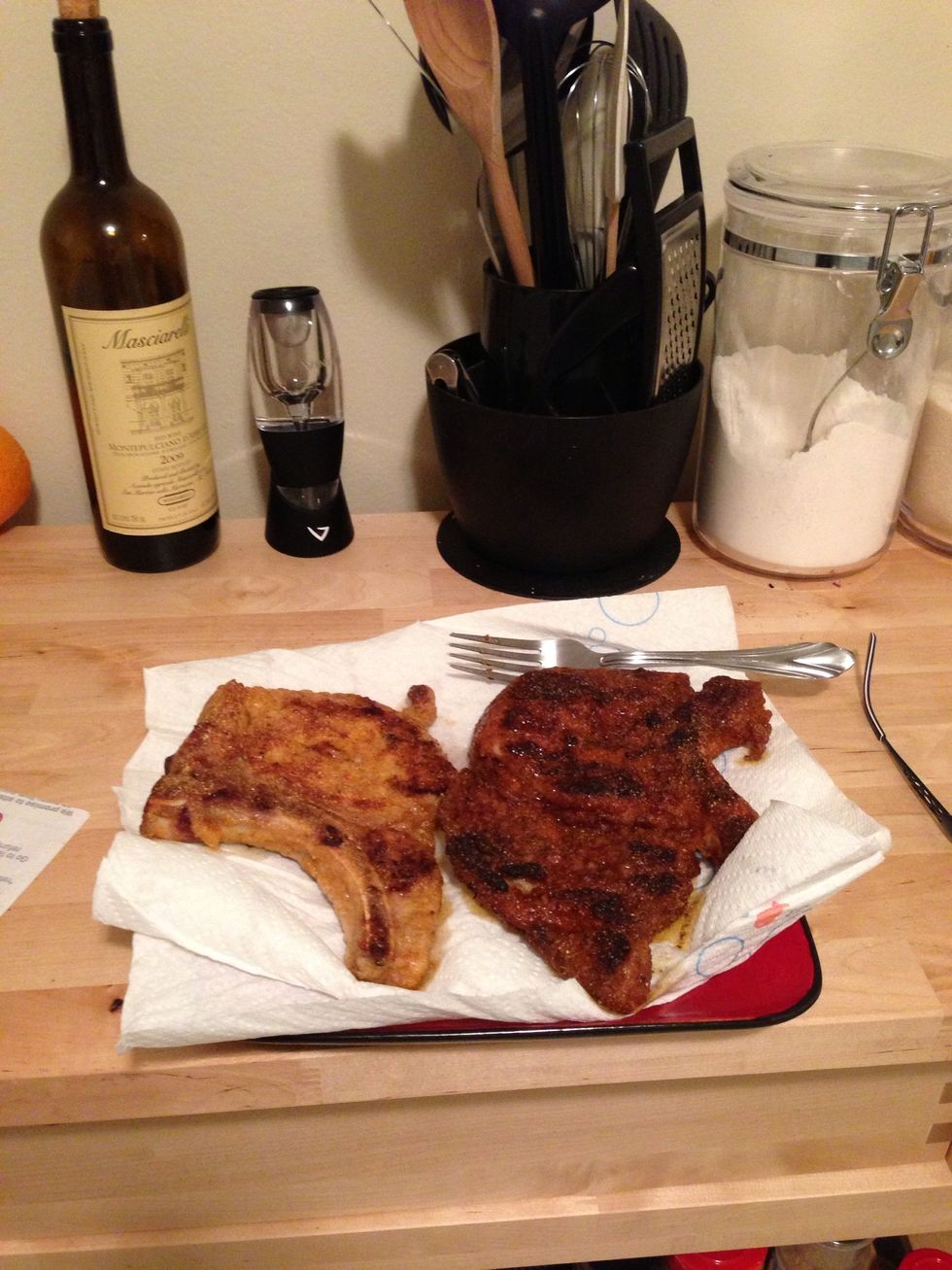 If you aren't sure if the pork is cooked all the way, take a knife and make an incision. The center of the chop should be white.
Serve with you favorite sides. Some good ones are mashed potatoes, corn, peas, carrots, or baked potato. Enjoy!
1/4c Flour
1/4c Corn Meal
1.0tsp Paprika
1.0tsp Garlic salt
1.0tsp Cayenne pepper (optional)
1.0tsp Chili powder
1/2c Milk (Separate)
3.0Tbsp Oil (I used olive oil to be healthier)
2.0 Porkchops (mine have the bone)
Geeky Kalamity
A nerdy lady that likes to cook. I usually throw ingredients together and it turns out great. :) Ive made it a personal goal to cook everything on the grill.