Cook Tessemae's Protein Turkey Burger
4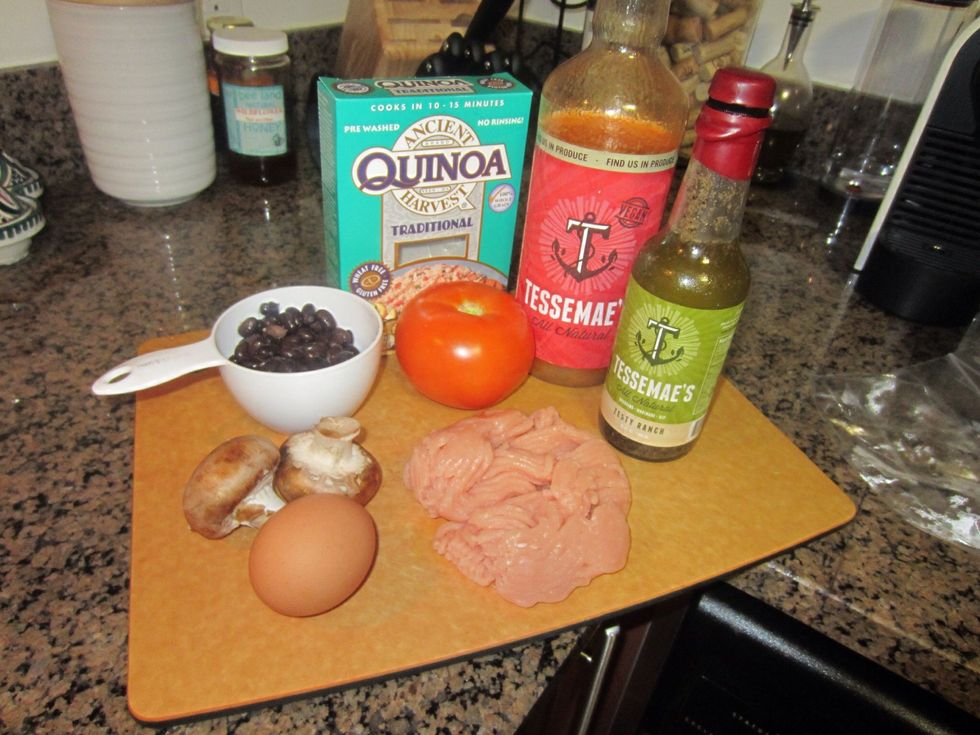 Gather ingredients. You can use Tessemae's cracked pepper in place of Zesty Ranch too.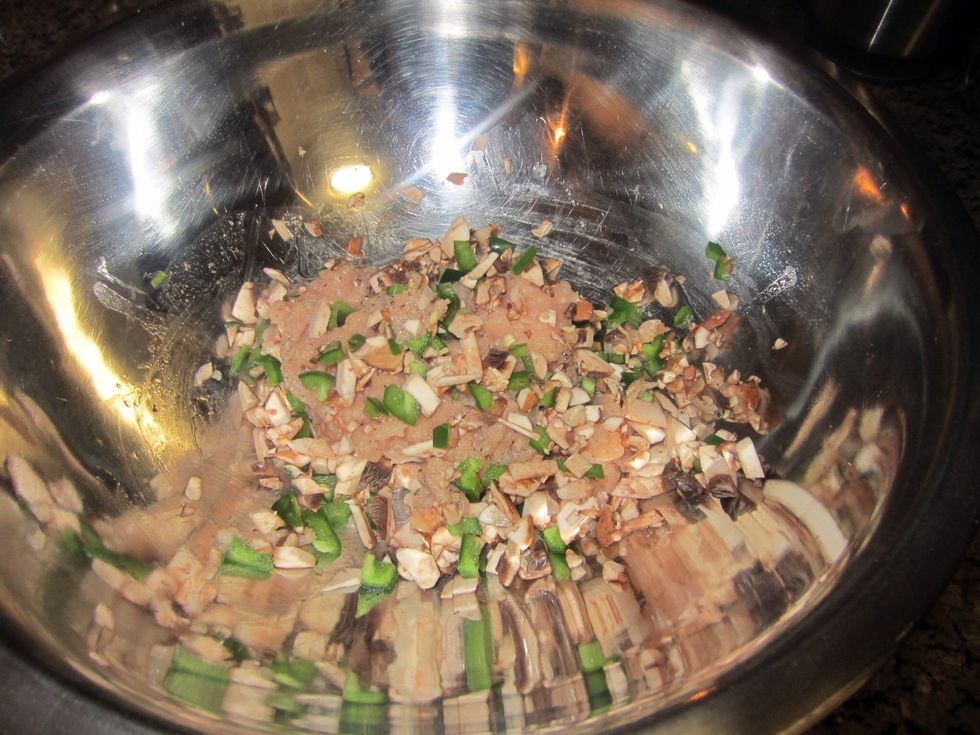 Chop up the mushrooms, jalapeño and mix together with turkey meat. Pour Tessemae's zesty Ranch over mix. Heat up black beans and cook quinoa on stove.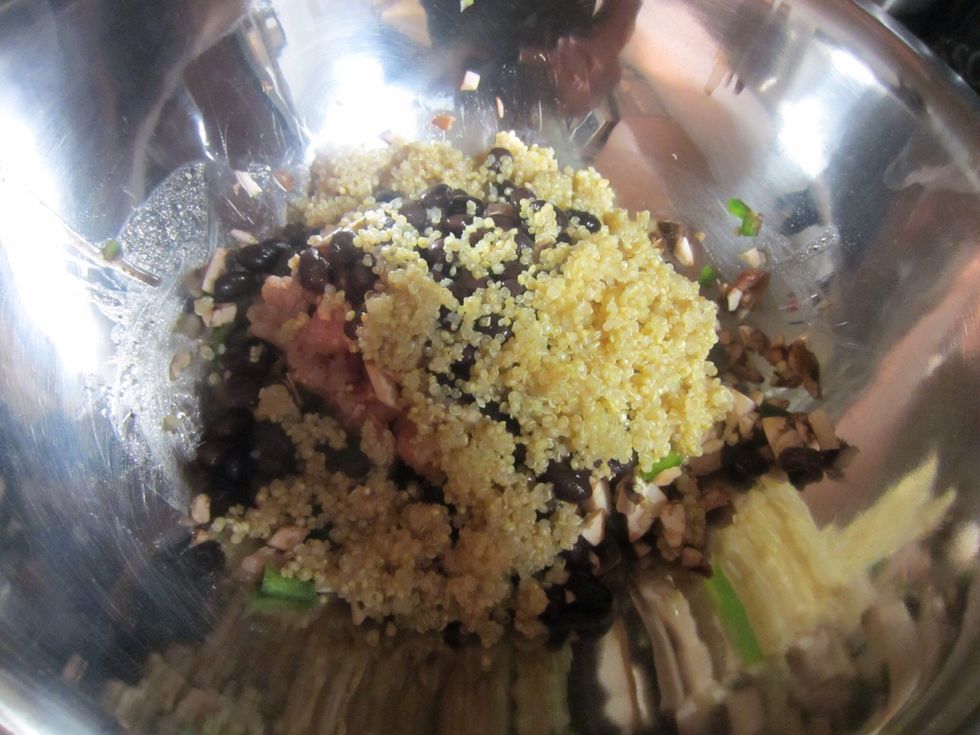 Once beans and quinoa are done cooking let them cool down before adding to turkey mix.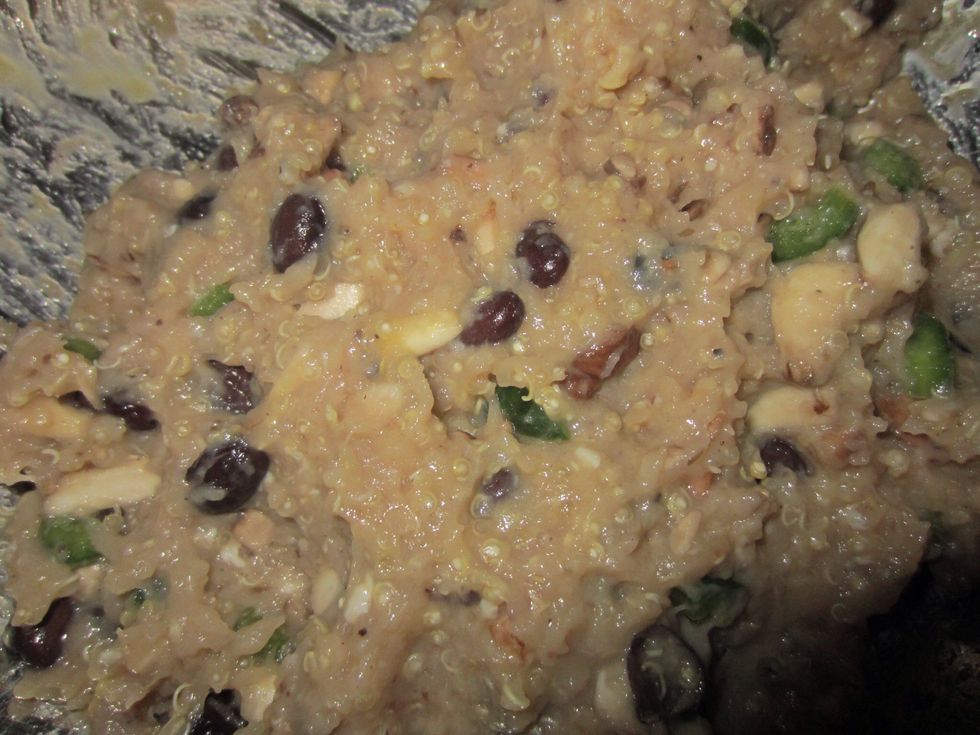 Crack the egg and mix all together.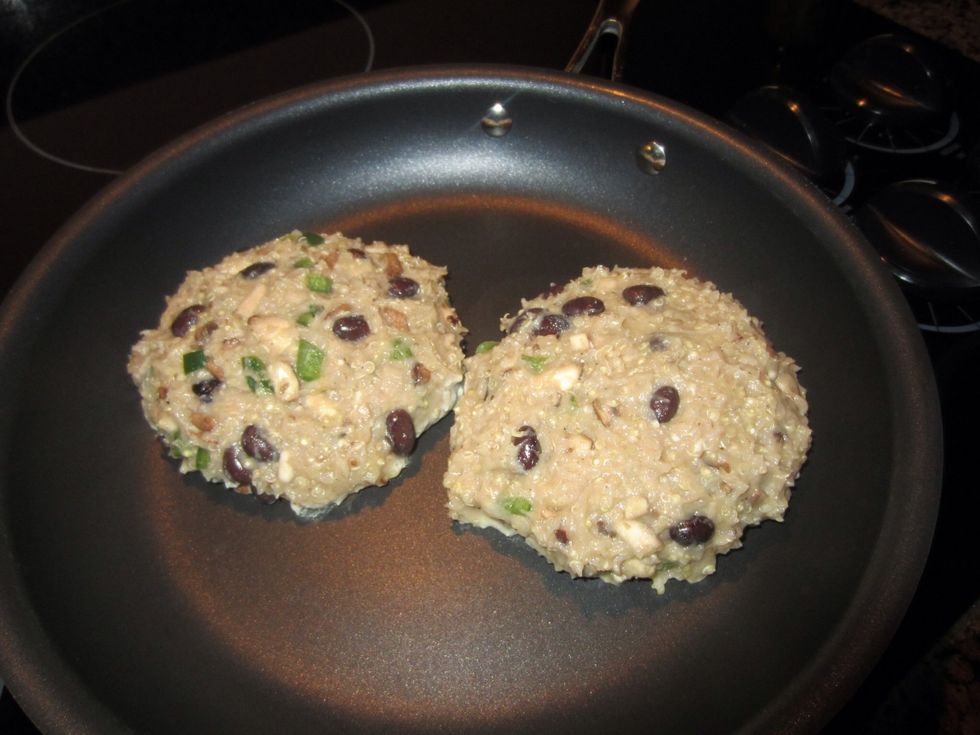 Form into patties as big as you want. Place on frying pan at medium heat. Cook for a few minutes on each side.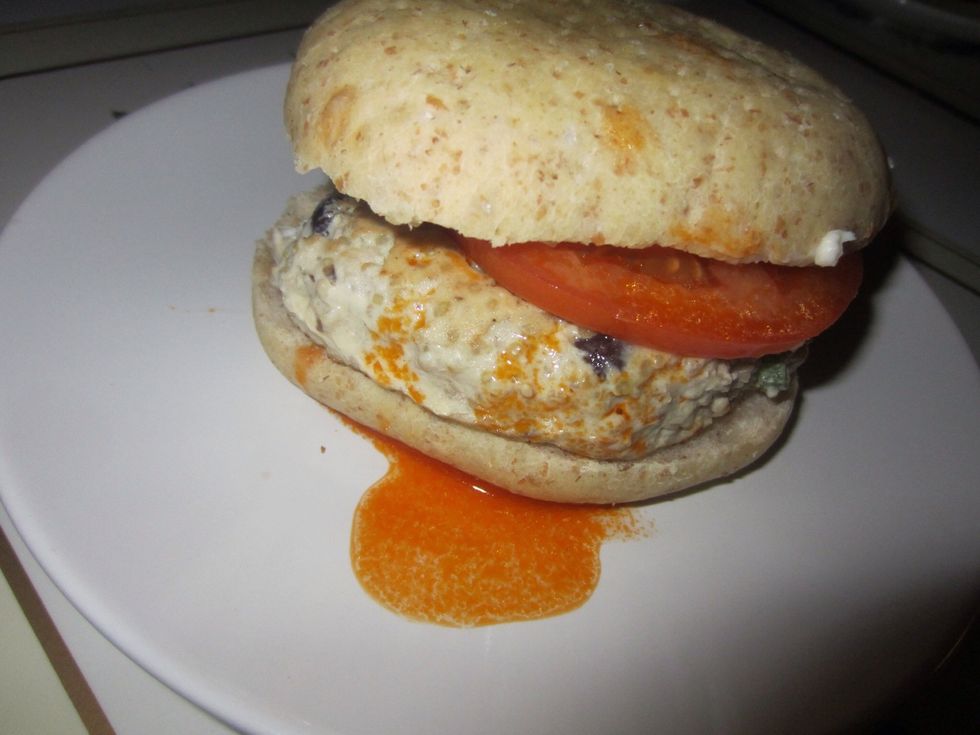 Place in a home made schiacciata or lettuce wrap with slice of tomato. Make sure you pour on Tessemae's hot sauce to spice it up!! Enjoy!!!
Quinoa
Lean ground turkey
Black beans
Baby Bella mushrooms
Jalapeno
Tessemae's zesty Ranch
Tessemae's Hot Sauce
Egg
Tomato