How to cook teriyaki grilled chicken sandwich in ~30m!
This is a super quick and delicious recipe on how to make grilled teriyaki chicken, pineapple, and onions and it doesn't take long to make!
6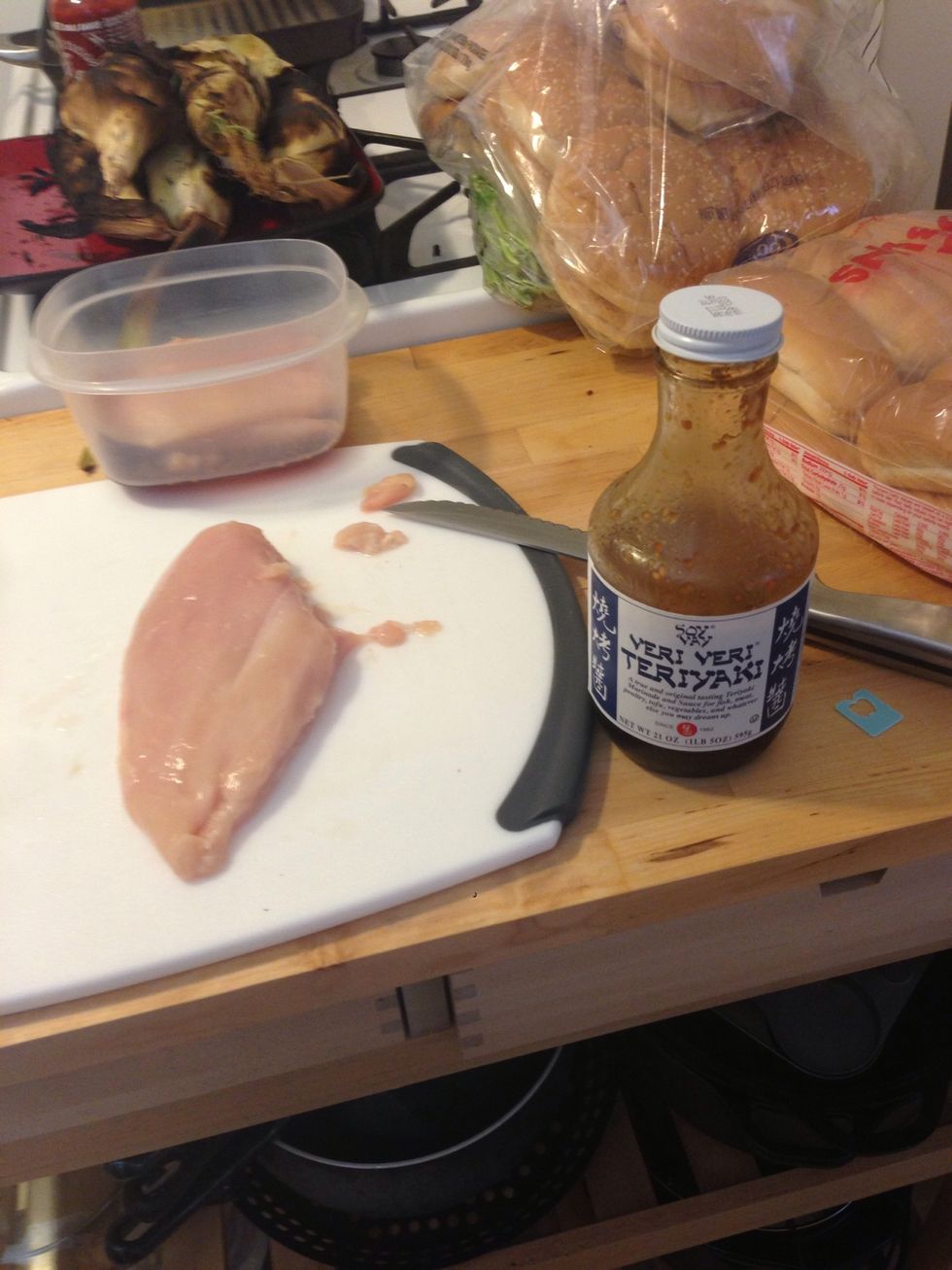 Gather your ingredients and pour teriyaki in the bottom of a bowl. It can be homemade or store bought. I personally really like the flavor of the picture teriyaki when grilled.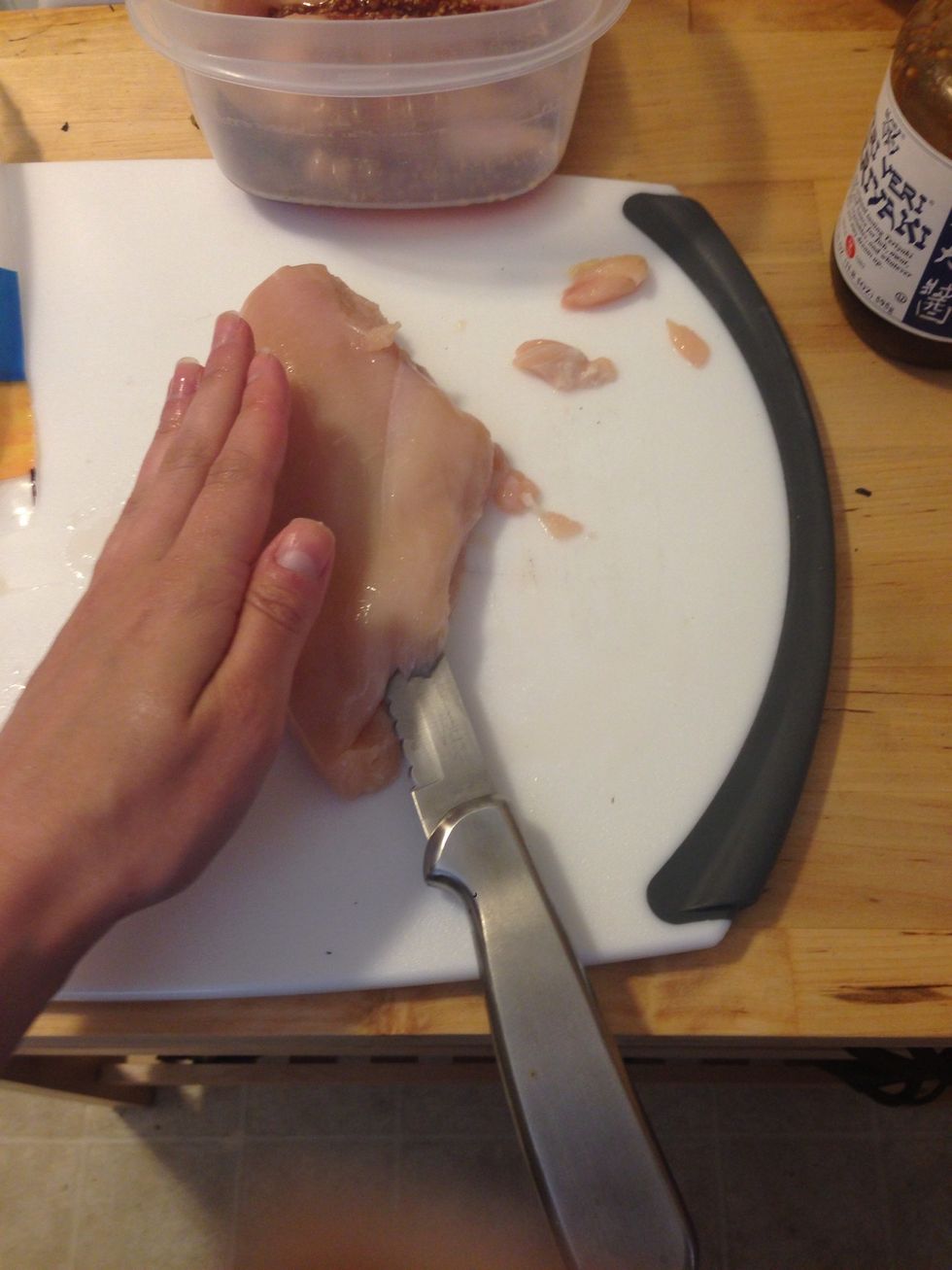 Fillet the chicken so it is thin.
Add the fillet to the teriyaki sauce.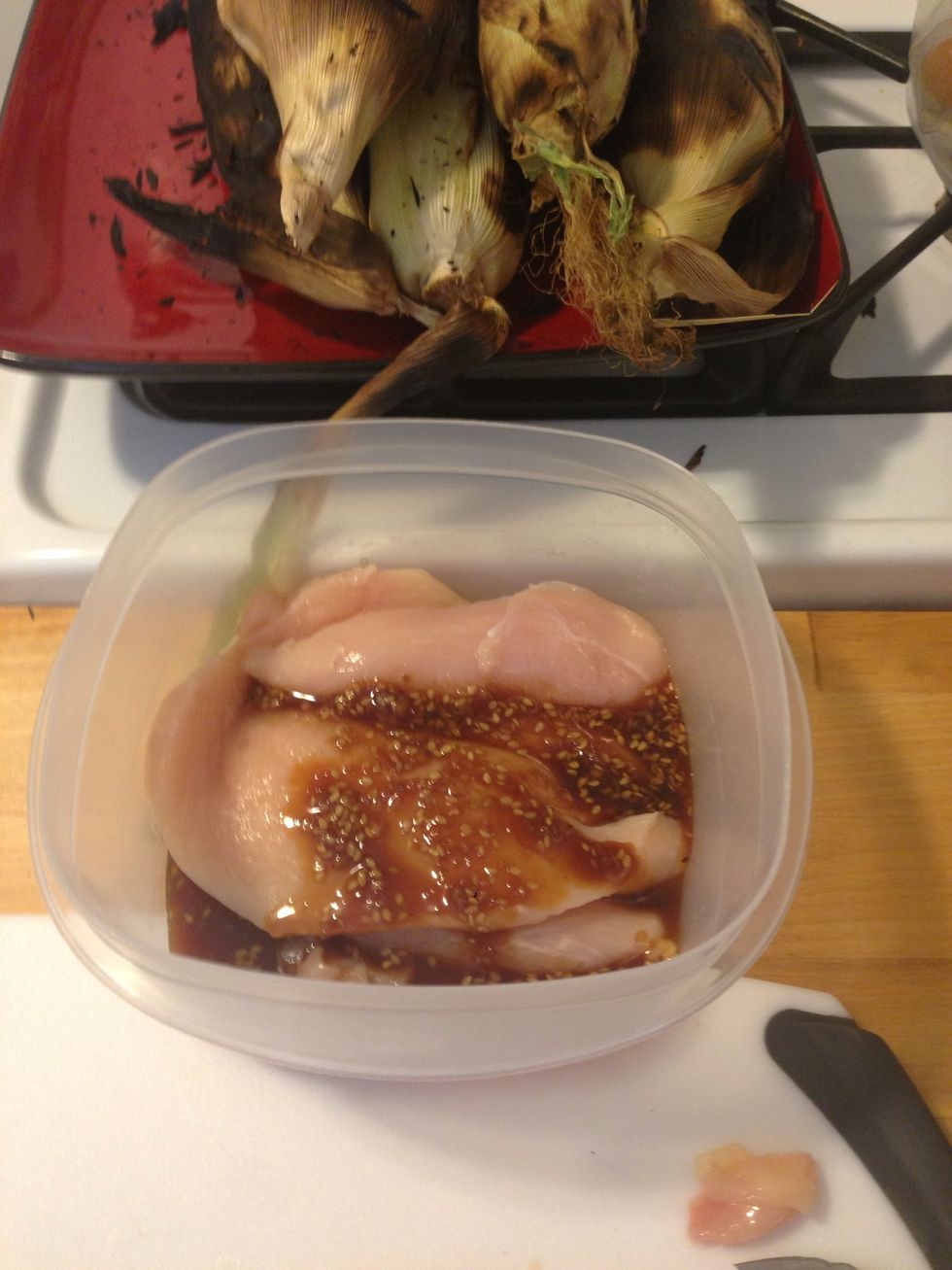 Once all of the breasts are in the bowl, cover the top with teriyaki and make sure to mix the breasts well in the marinade! I usually marinade for 30 mins, but if you are in a hurry, 5-10 will do. :)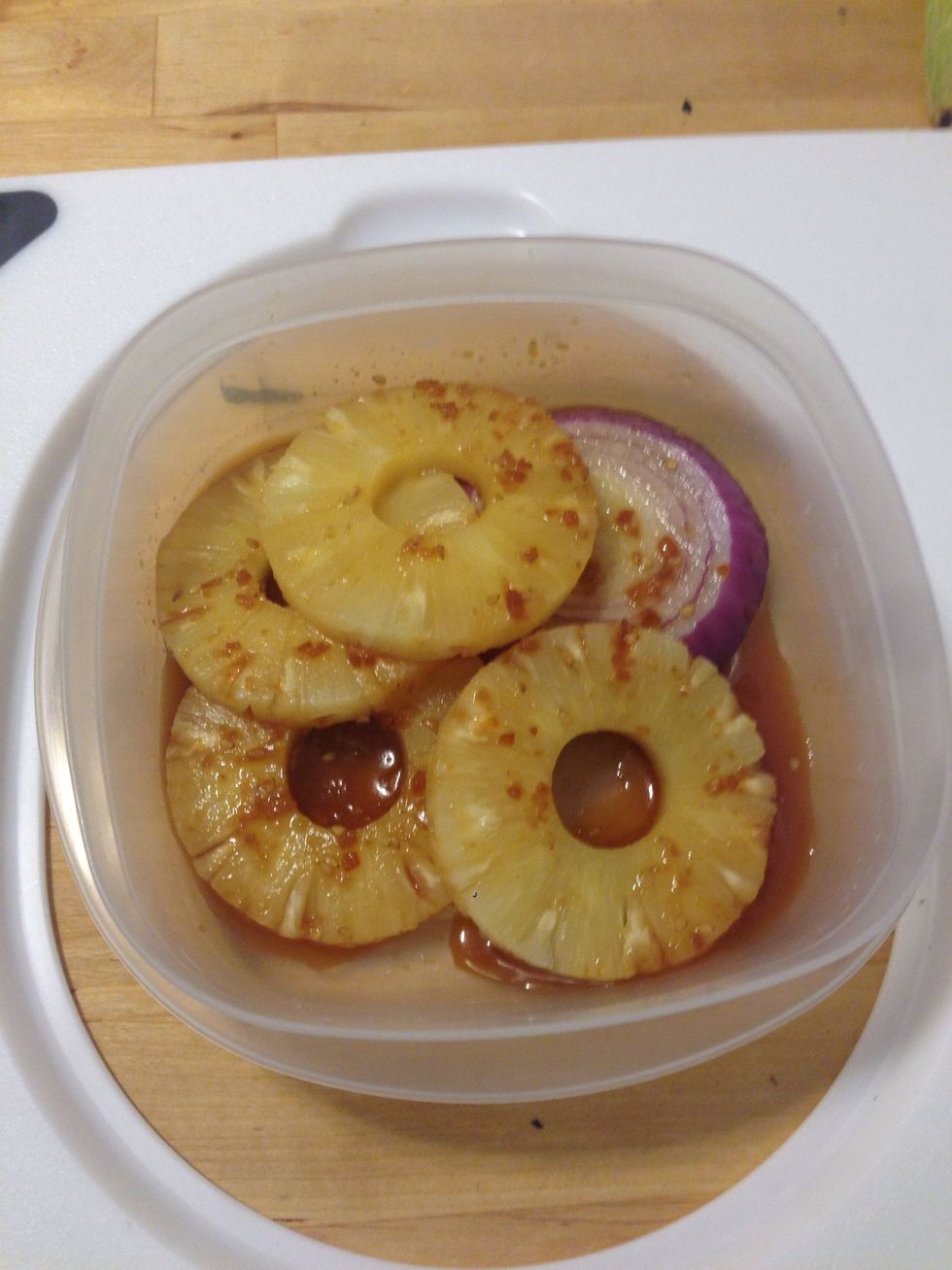 In a separate bowl, add any desired toppings. I put in onions and pineapple.
Now turn on your grill. I always start mine at high heat and let it sit for 5 minutes. The internal temp reaches around 250.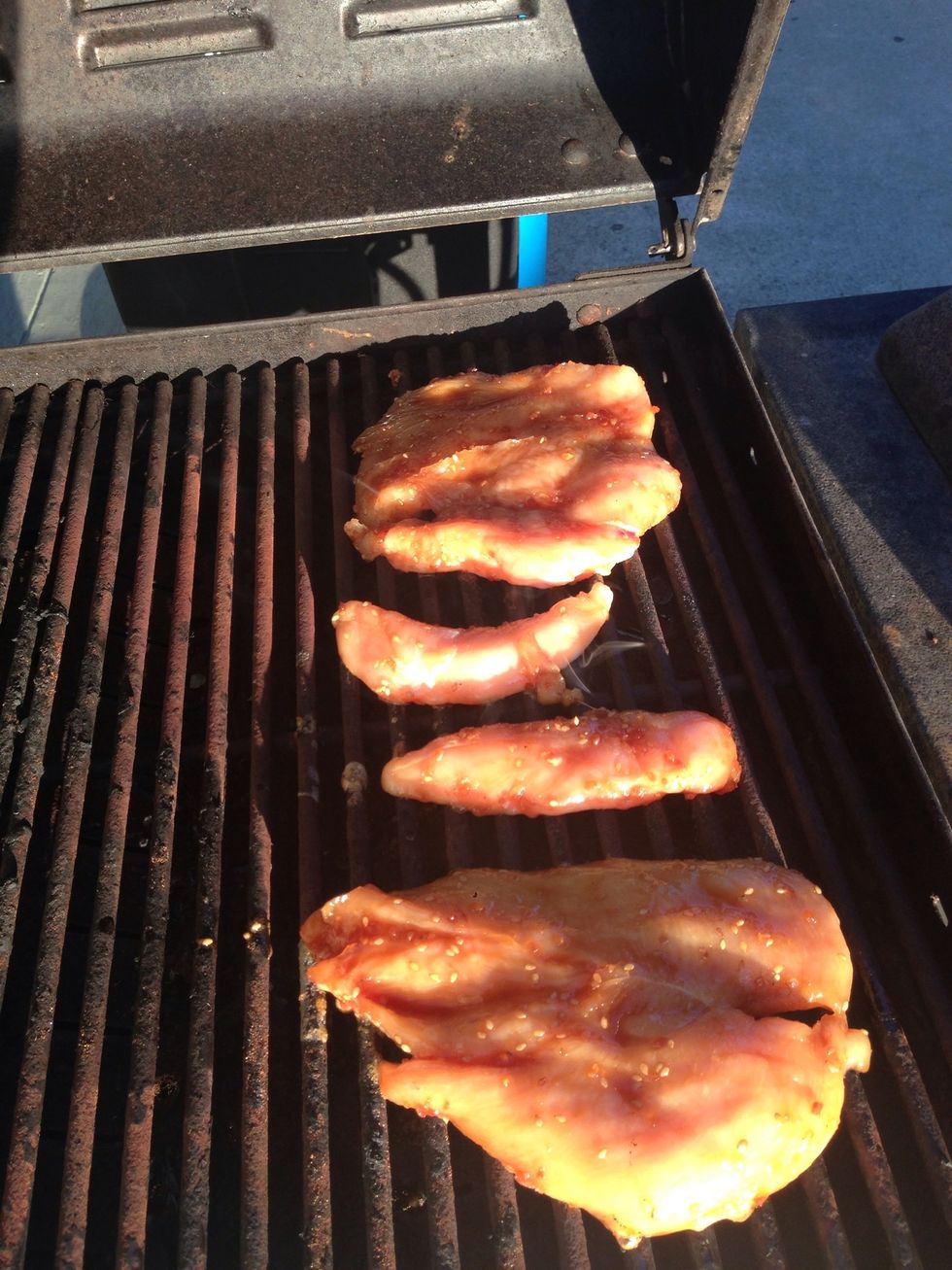 Throw the chicken on the grill.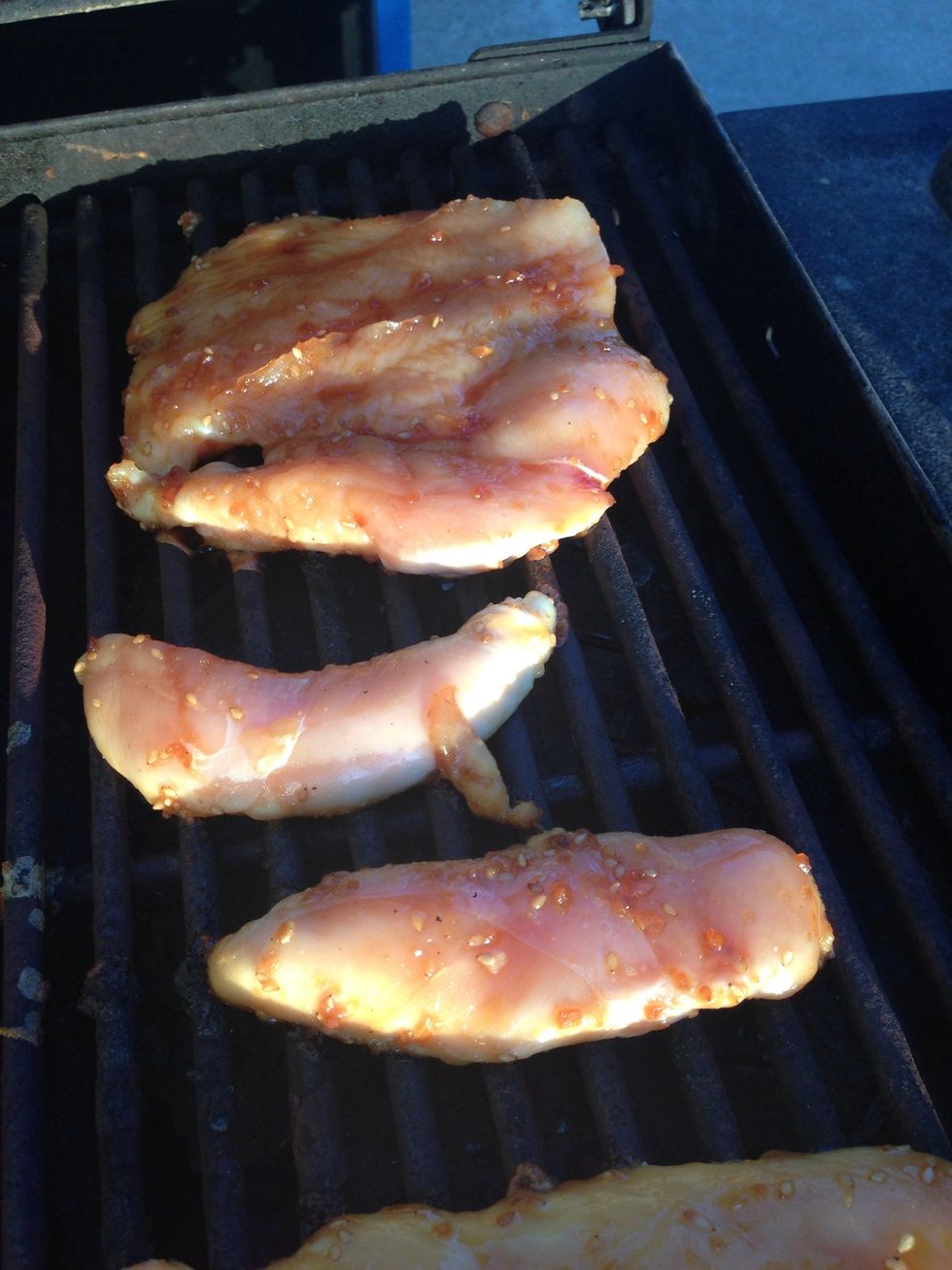 I usually don't look at times when I am cooking, but around 3 mins, the breasts are ready to flip. You can tell when the edges turn white as pictured.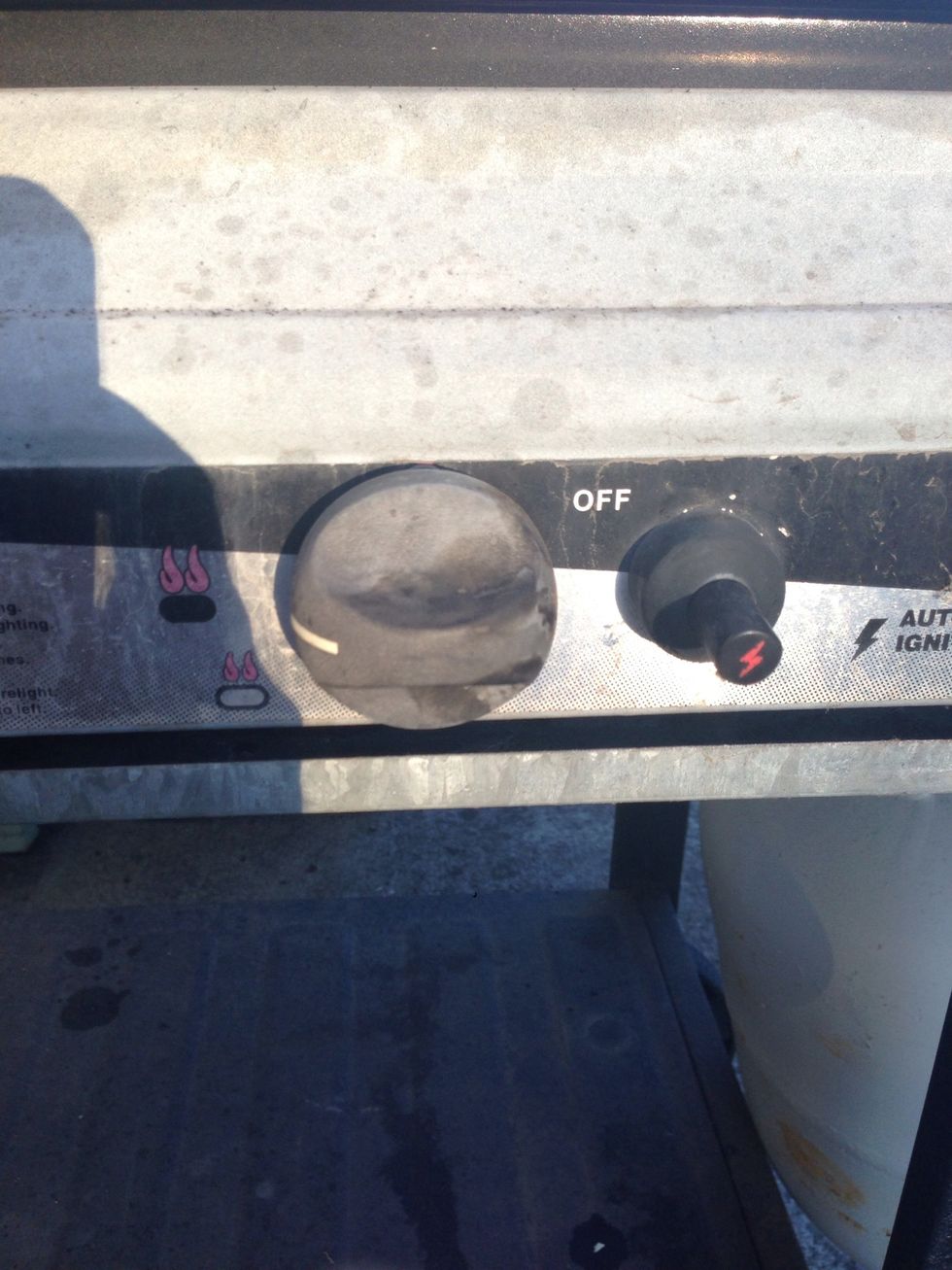 When I flip the chicken, I turn the heat down to medium so you can add toppings on later.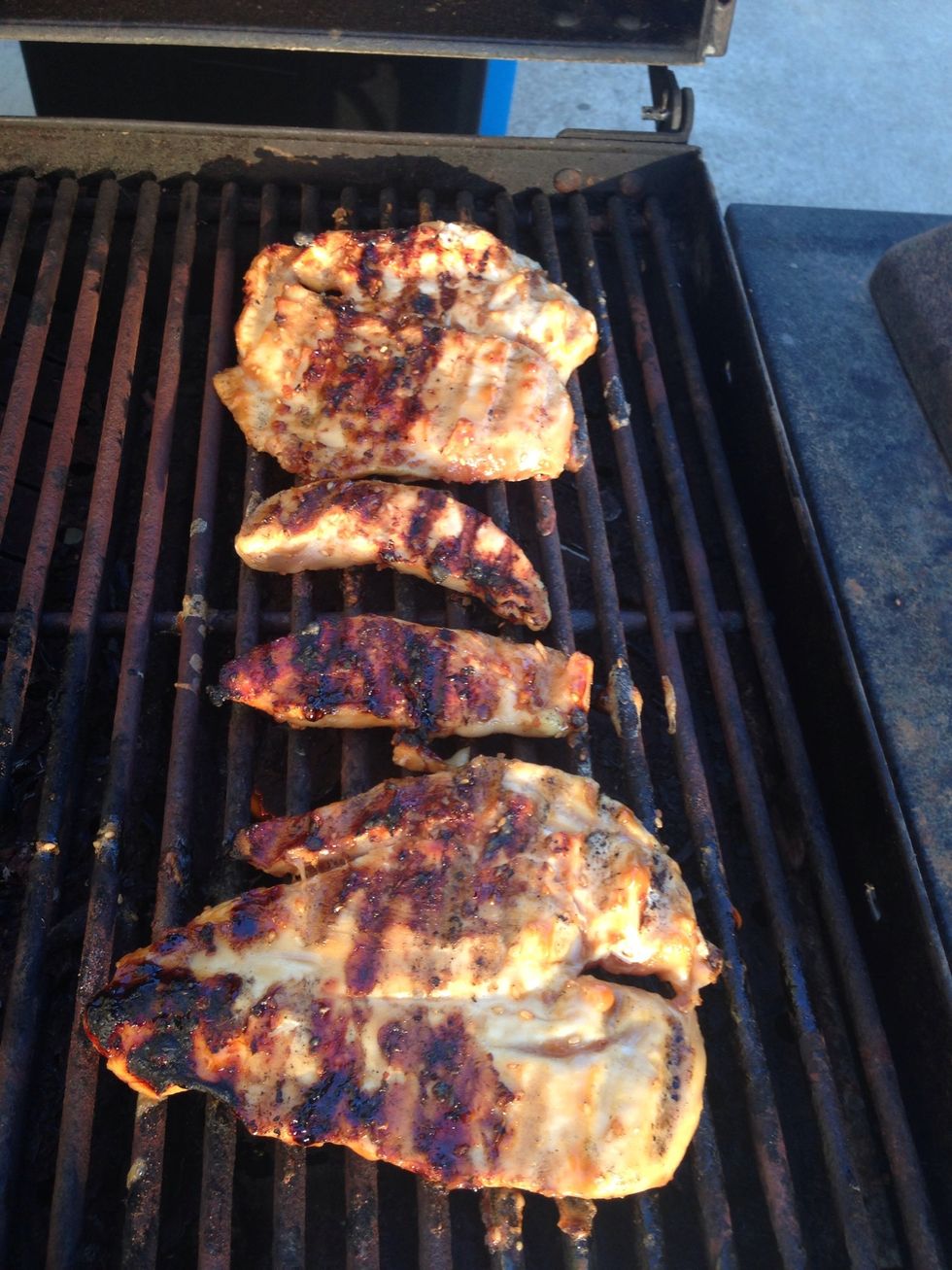 Yum! Look at that delicious grilled flavor!
Now add the pineapple. You can add the onions on earlier if you want them more grilled. If you want toasted hamburger buns, now would be a good time to start.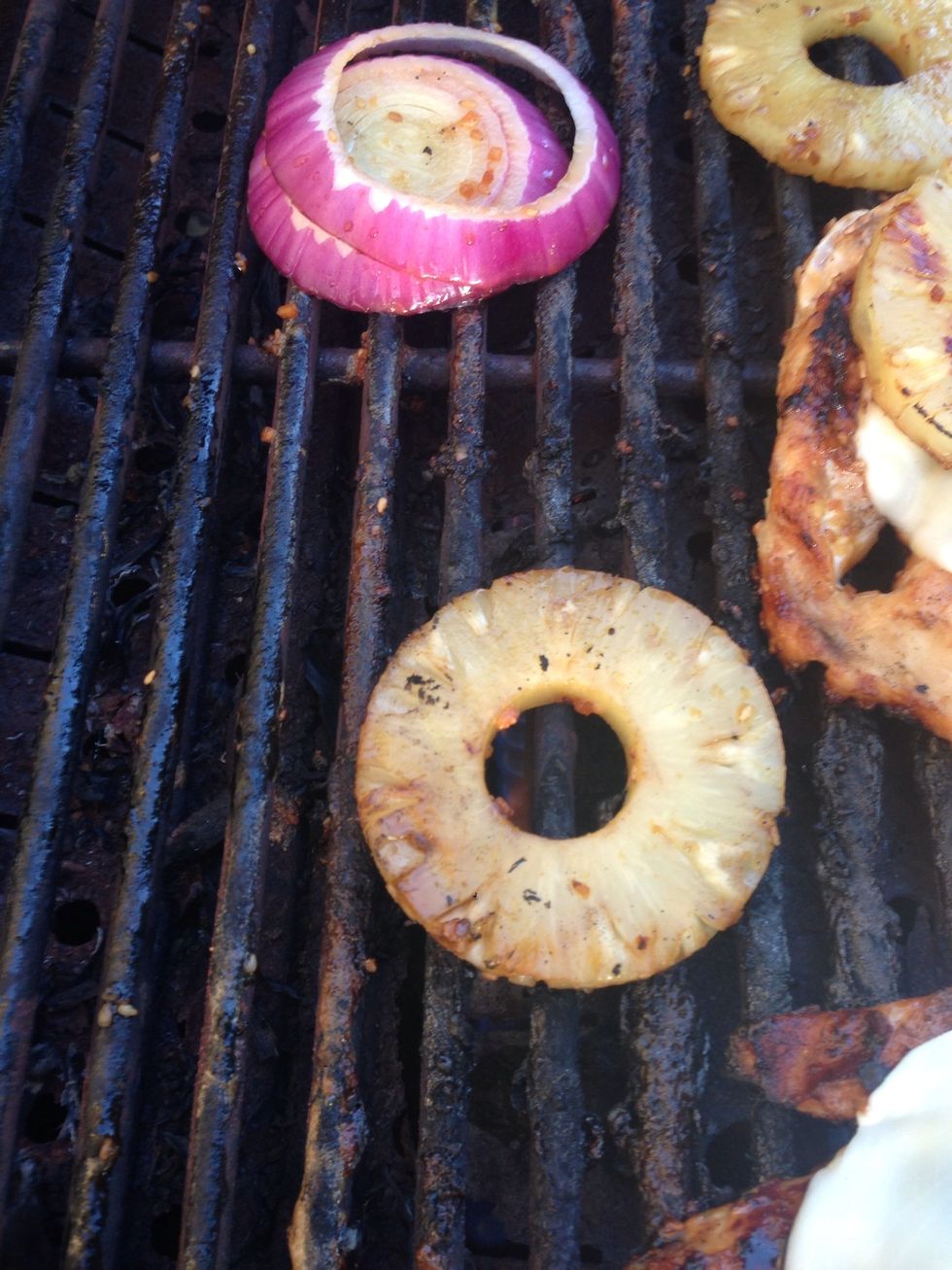 After a minute, flip the pineapple. You don't want it to burn and they cook easy. I also put them on a lower temp section of the grill.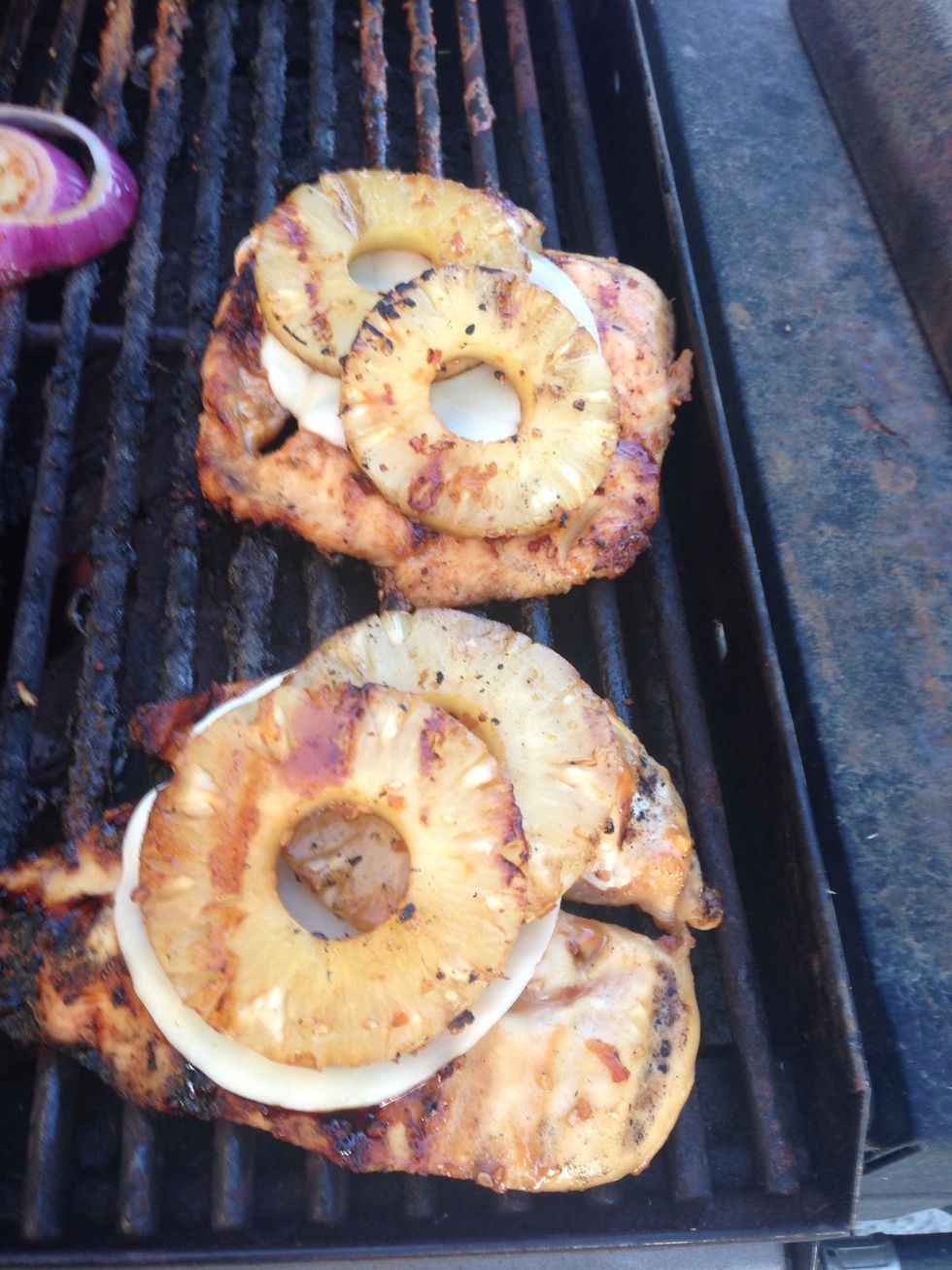 After about 2 mins, add desired toppings. I put provolone and the pineapple on top. Let the cheese melt for 2 mins.
After the onion is grilled, put it on top of the desired chicken.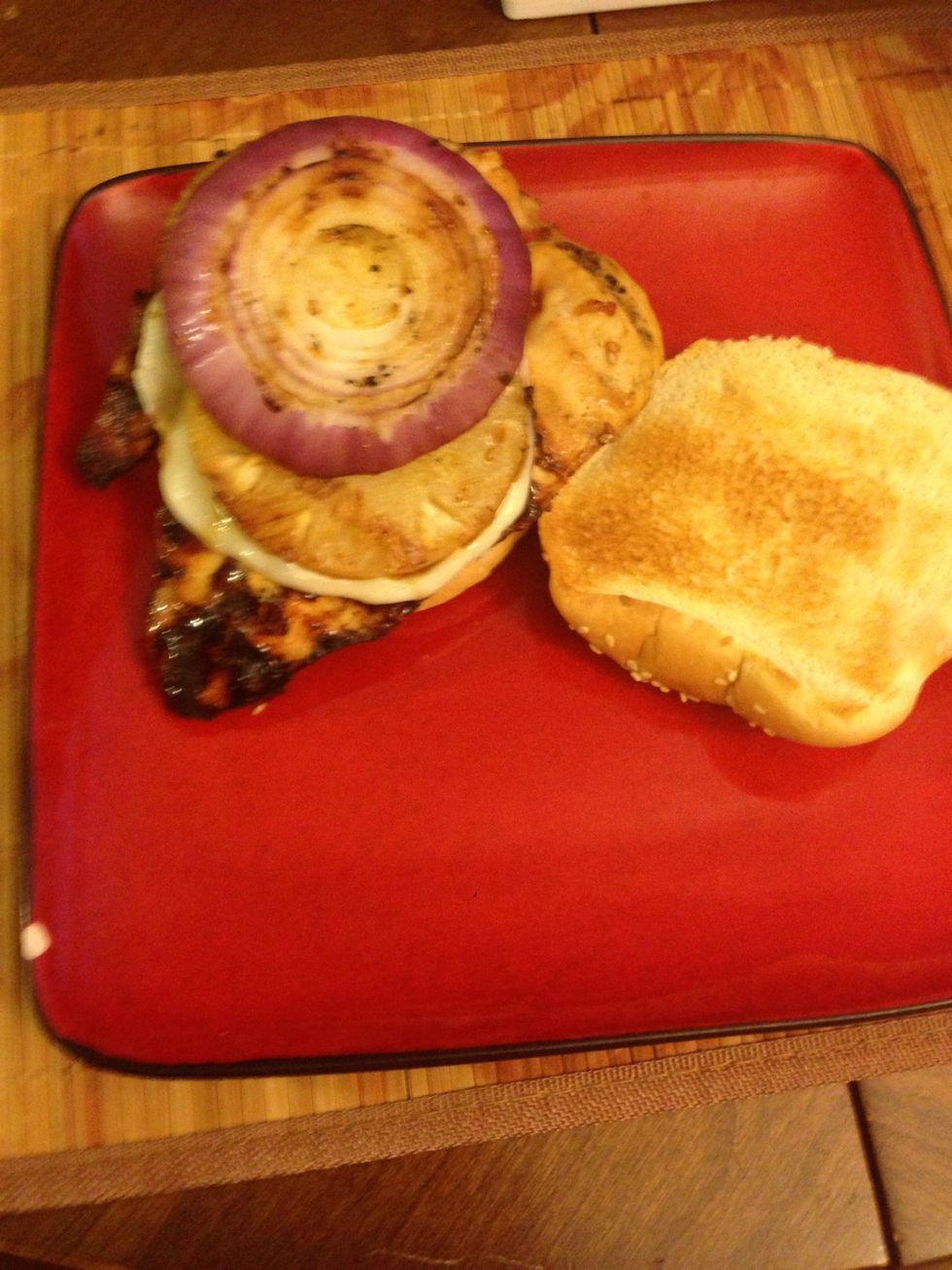 After the chicken has cooked for about 4 minutes, place it on a bun. I toasted mine. :)
Serve with your favorite side and enjoy!
3.0oz Veri veri teriyaki
2.0 Chicken breasts, large
1.0 Onion, optional
1/2 Pineapple, sliced (optional)
2.0 Hamburger buns
2.0 Slices of provolone, optional
Geeky Kalamity
A nerdy lady that likes to cook. I usually throw ingredients together and it turns out great. :) Ive made it a personal goal to cook everything on the grill.