How to cook teochew treasure beancurd (stir fry beancurd)
Cook Teochew Treasure Beancurd (Stir Fry Beancurd)
319
Have ready all ingredients needed for this vegetarian beancurd dish.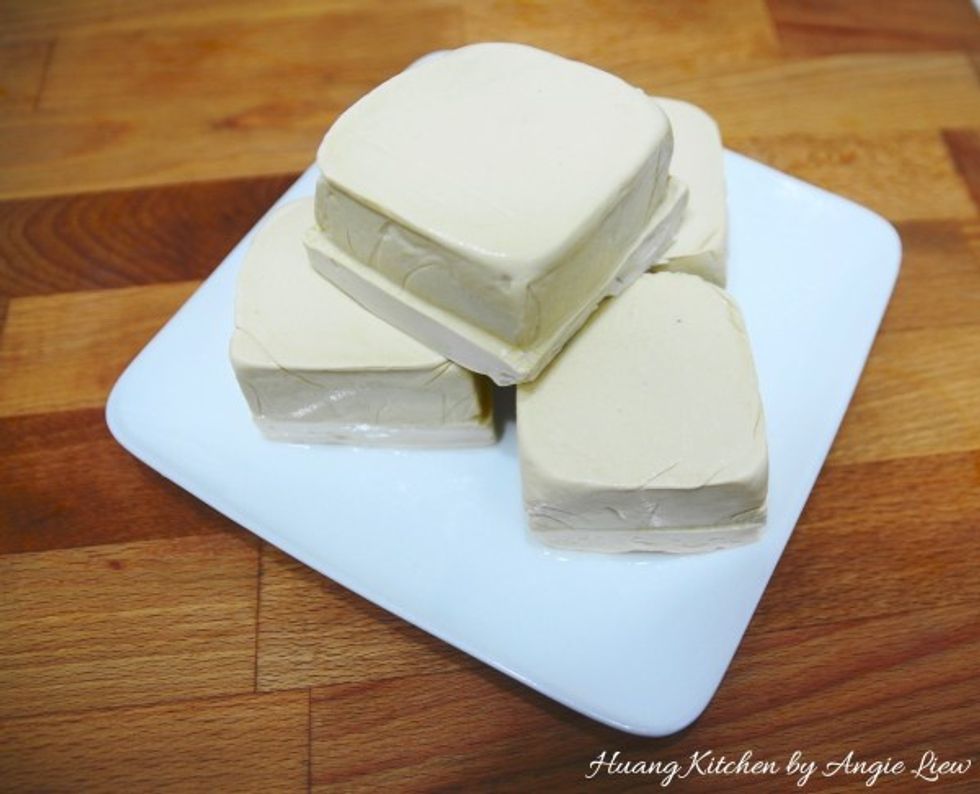 Try to use "Teochew taukwa" or "Teochew beancurd", which is a semi-soft beancurd. Otherwise any semi-soft beancurd will do the job.
Slice each beancurd into 4 equal squares. Be careful not to break the squares.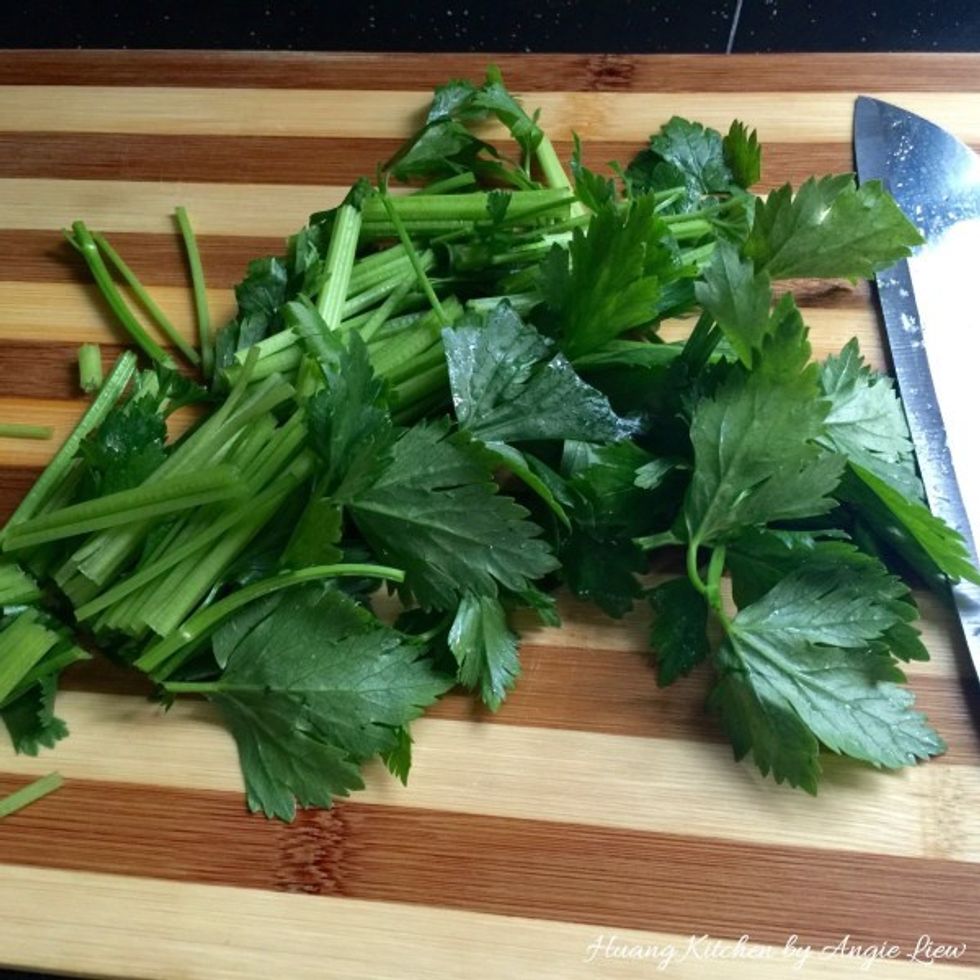 Wash, drained well the coriander leaves and cut into long strips, about 1 inch in length. And we're ready to cook the dish!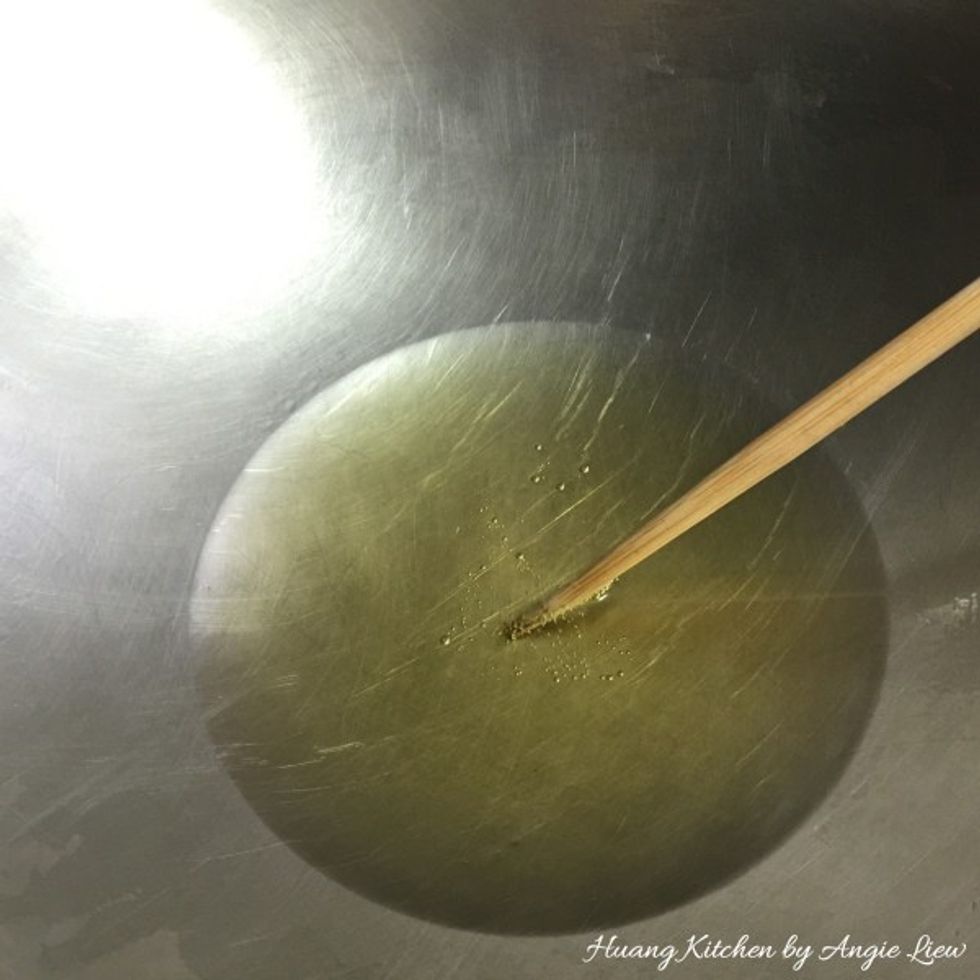 Heat up enough oil to fry the pieces of teochew beancurd. Insert a wooden stick into the oil. The oil will bubble around the stick when it's ready for frying.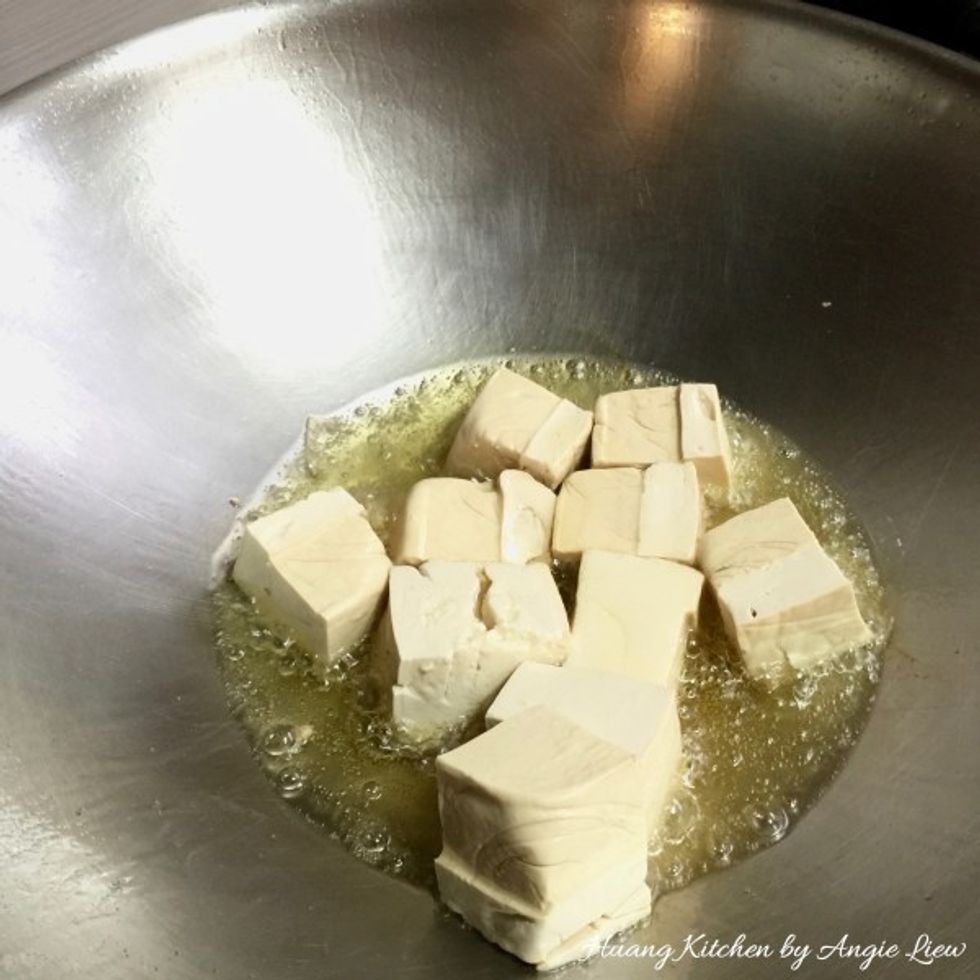 When the oil is ready, gently lower the beancurd cubes into the wok.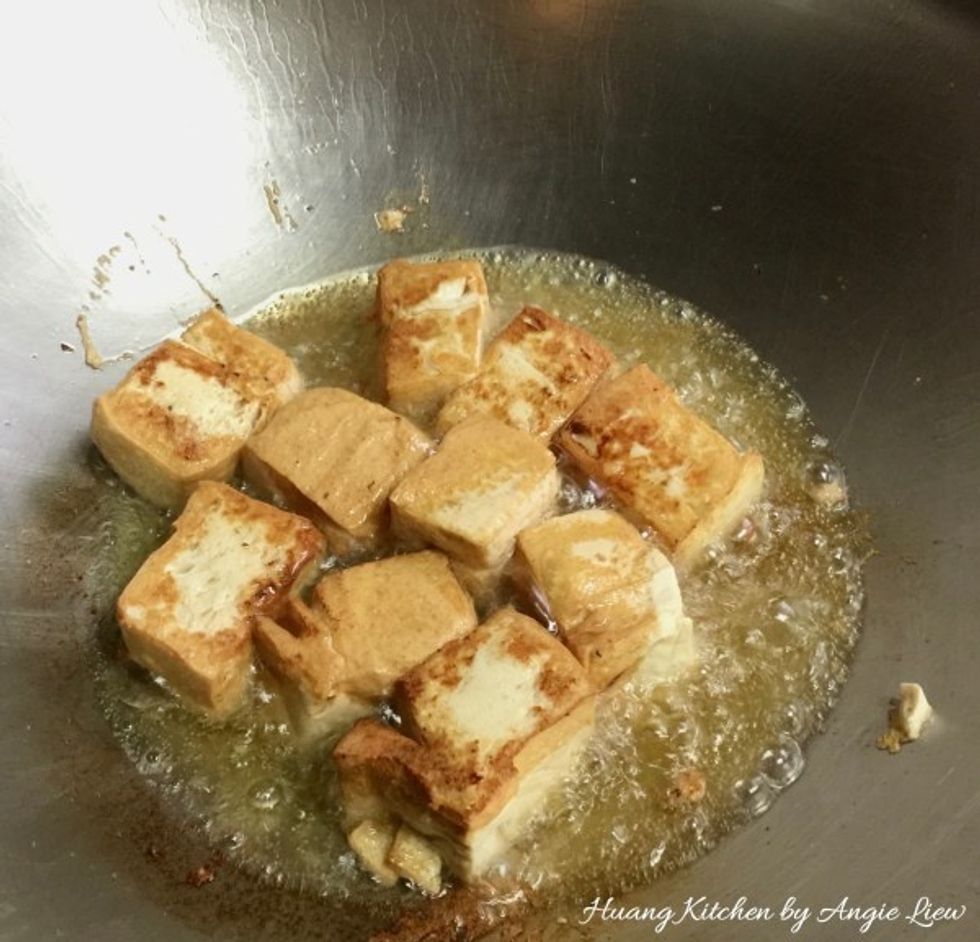 Using medium heat, fry the beancurd pieces in batches, turning carefully until lightly golden and is crispy on the outside and cooked throughout.
When done, dish out the fried beancurd from wok with a strainer.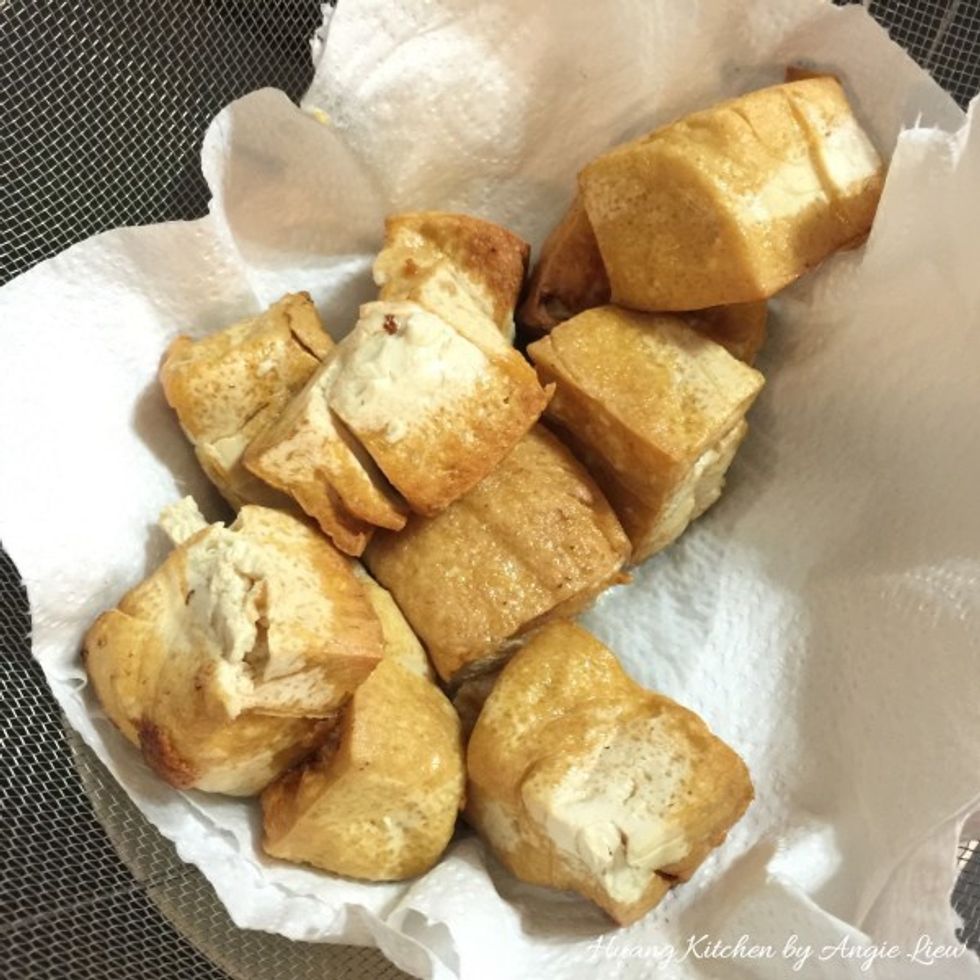 Drain the beancurd on paper towel to remove excess oil.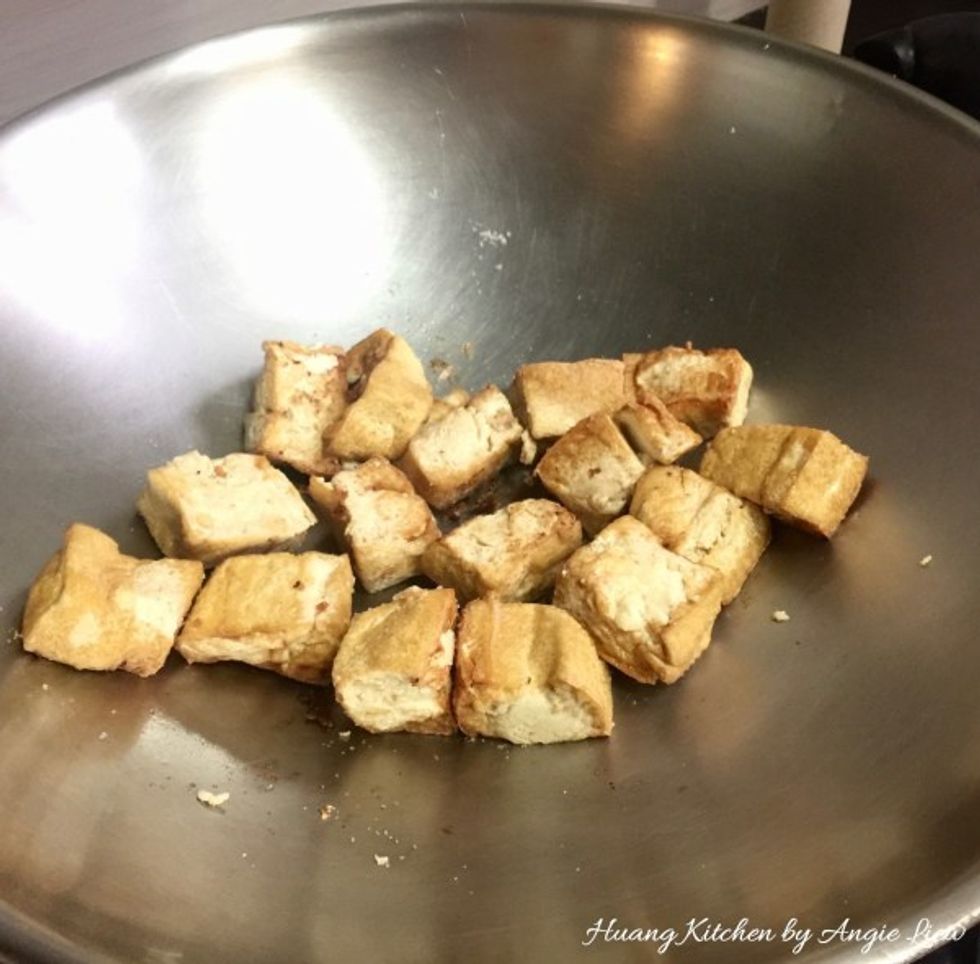 Then, remove all the oil from wok and heat up the wok. Add the pieces of fried teochew beancurd into the heated up wok.
Sprinkle salt over the fried beancurd cubes.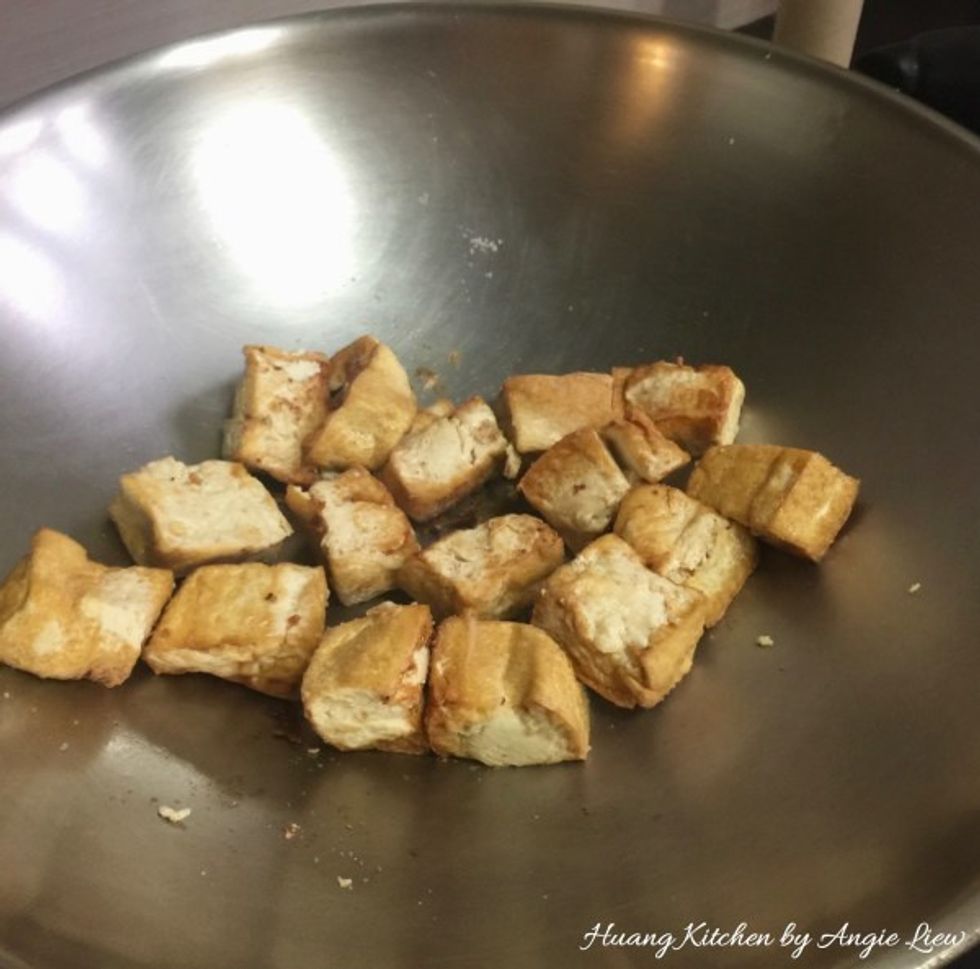 Stir fry to mix the salt evenly into the fried beancurd.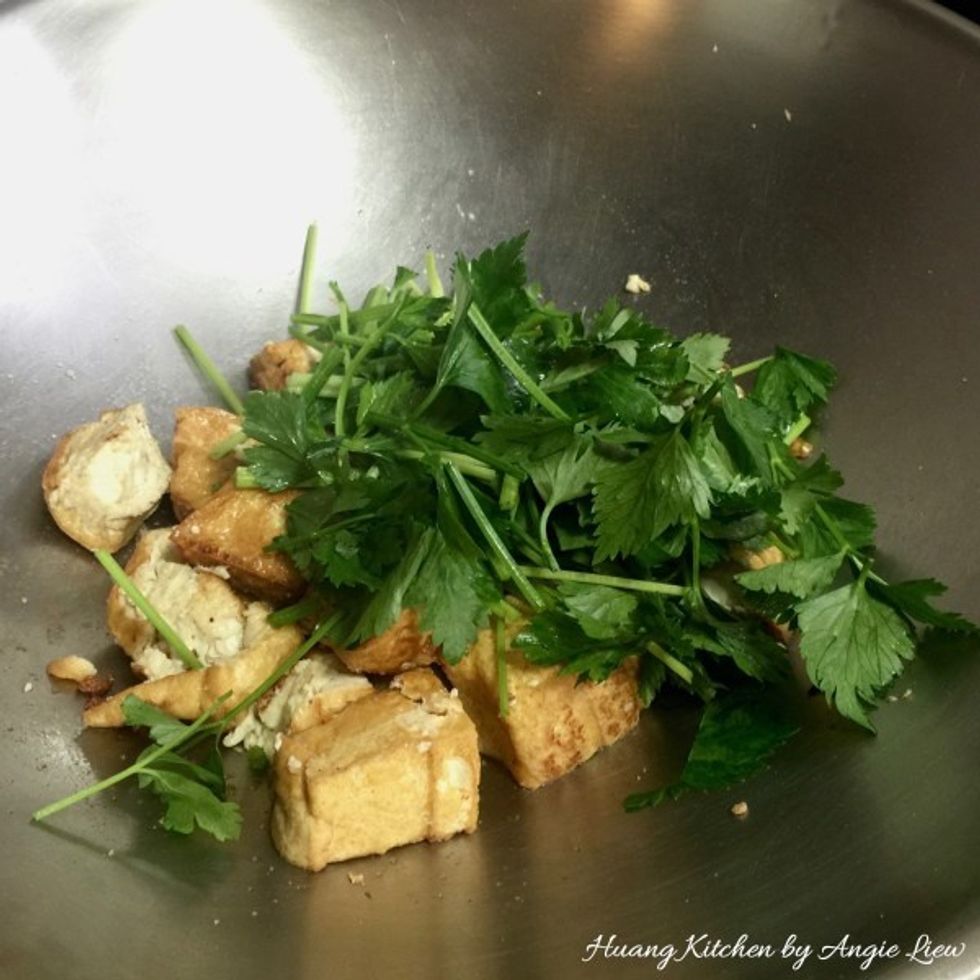 Then, lightly toss in the fresh cut coriander leaves.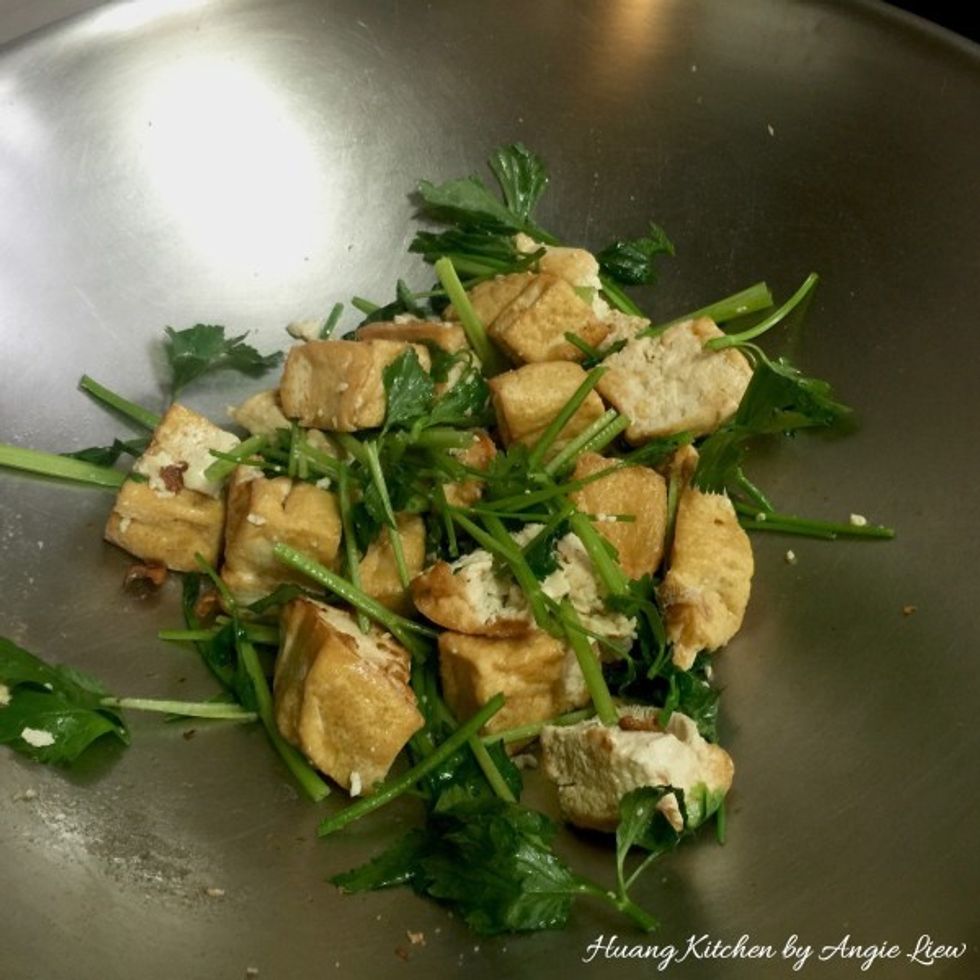 Stir to combine everything together, making sure the salt is fully infused and the coriander leaves are well mixed and leave a refreshing taste to the fried beancurd.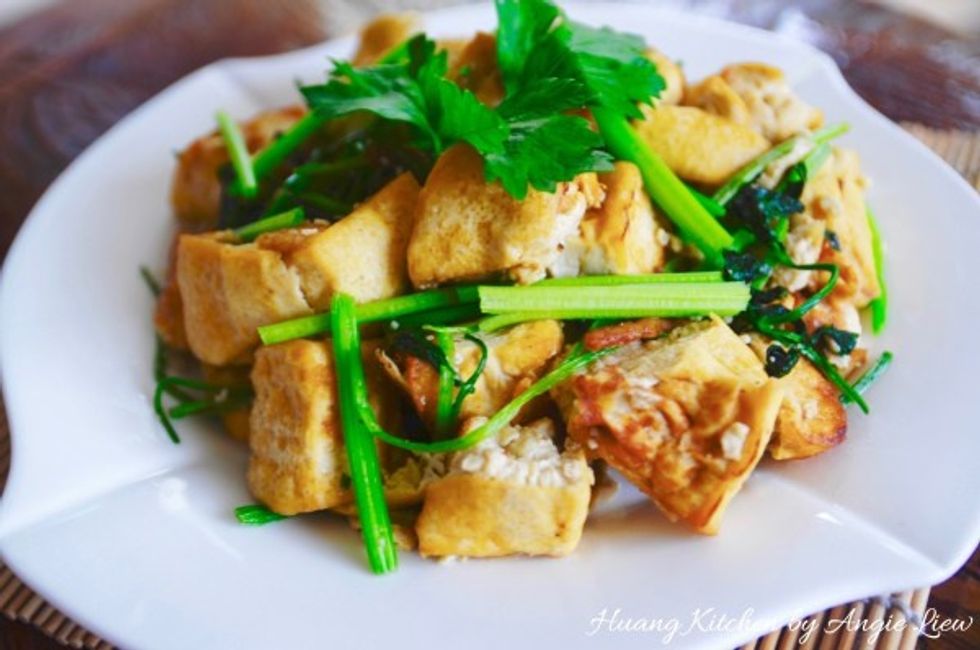 Dish out on plate immediately and serve warm with hot steamed rice. For more, like us on Facebook and get instant updates on our latest recipes at www.Facebook.com/huangskitchen
Don't forget to subscribe to my YouTube channel on how this is done at https://www.youtube.com/watch?v=Bkz7n88xIUo As always, ENJOY!
4.0 semi-soft beancurd (cut into cubes)
2.0bnch coriander leaves, cut into strips
1.0tsp salt
1/2c vegetable oil (for deep frying)
Huang Kitchen
For more step-by-step recipes and cooking tips, visit my website at \nhttp://www.huangkitchen.com