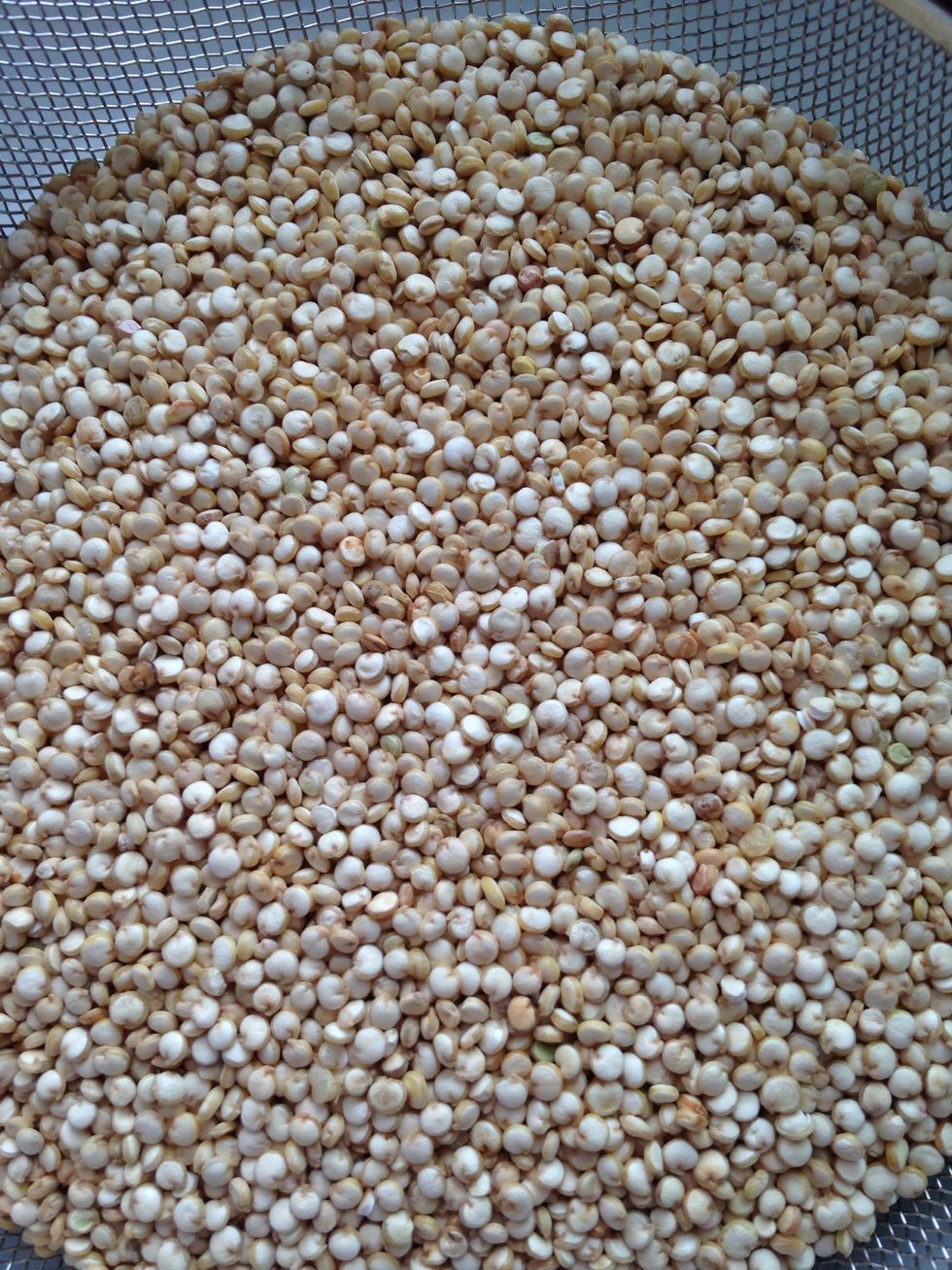 Start by measuring one cup of quinoa. I use organic.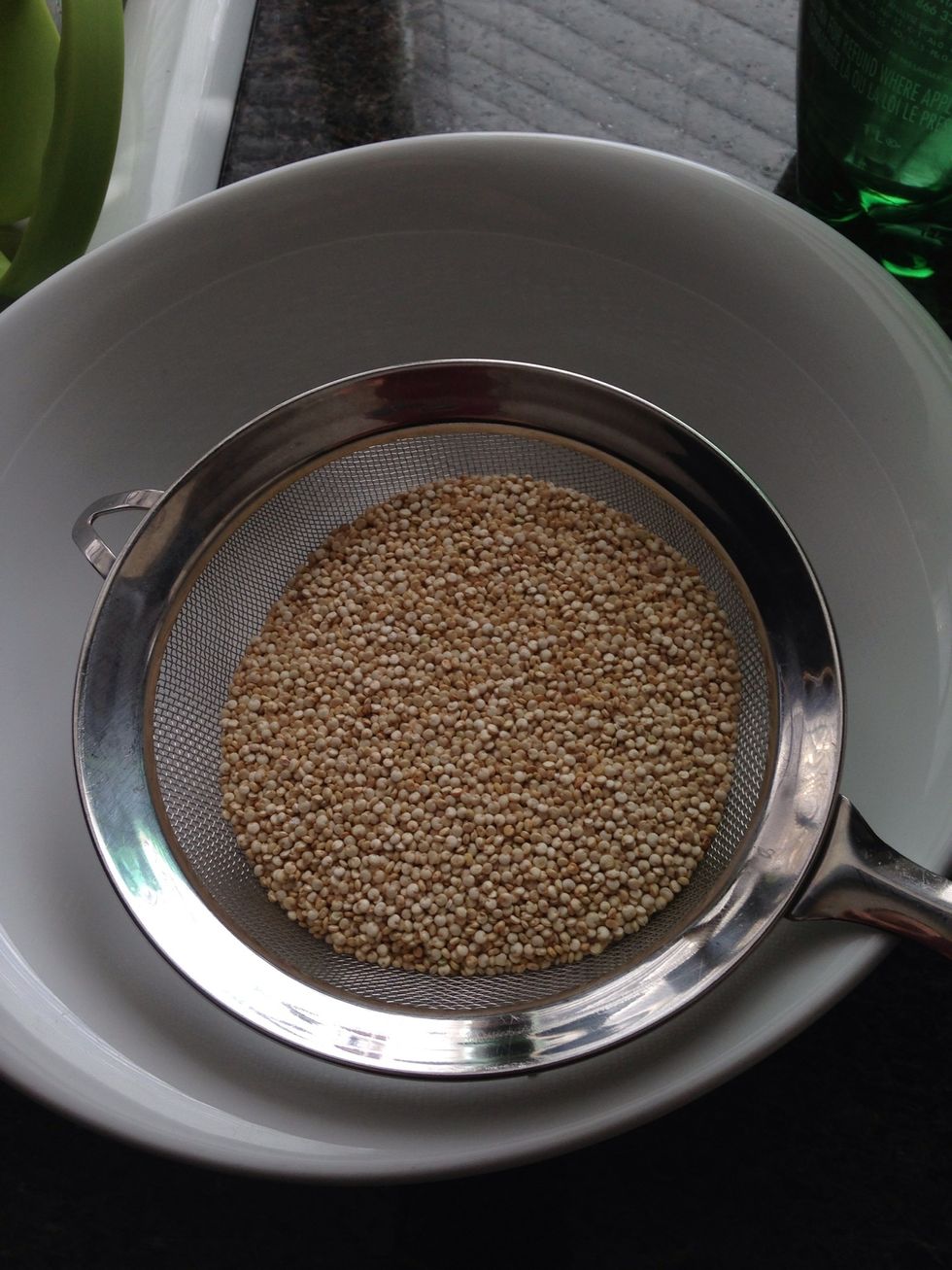 Put your quinoa into a fine mesh sieve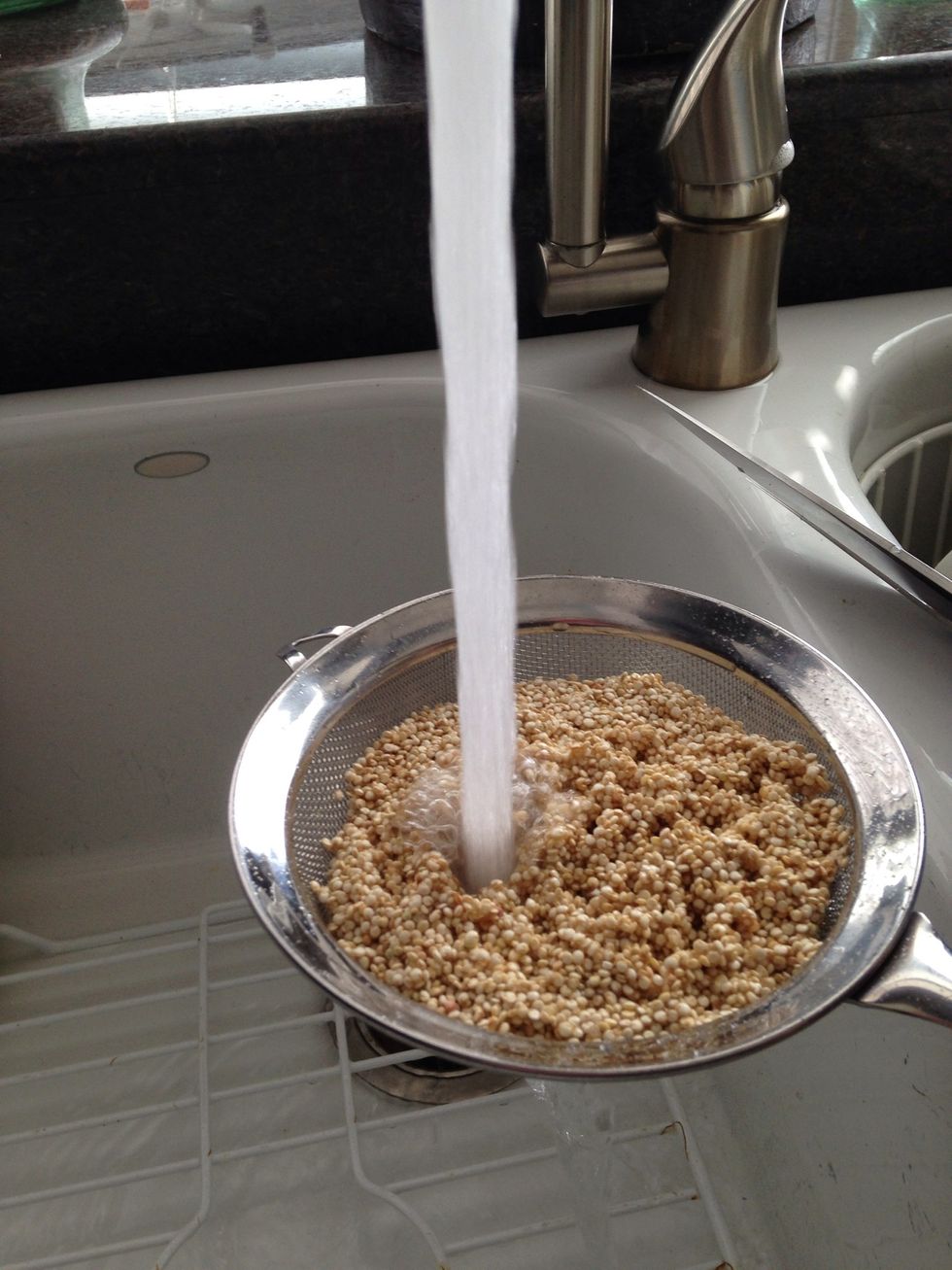 Rinse under cold water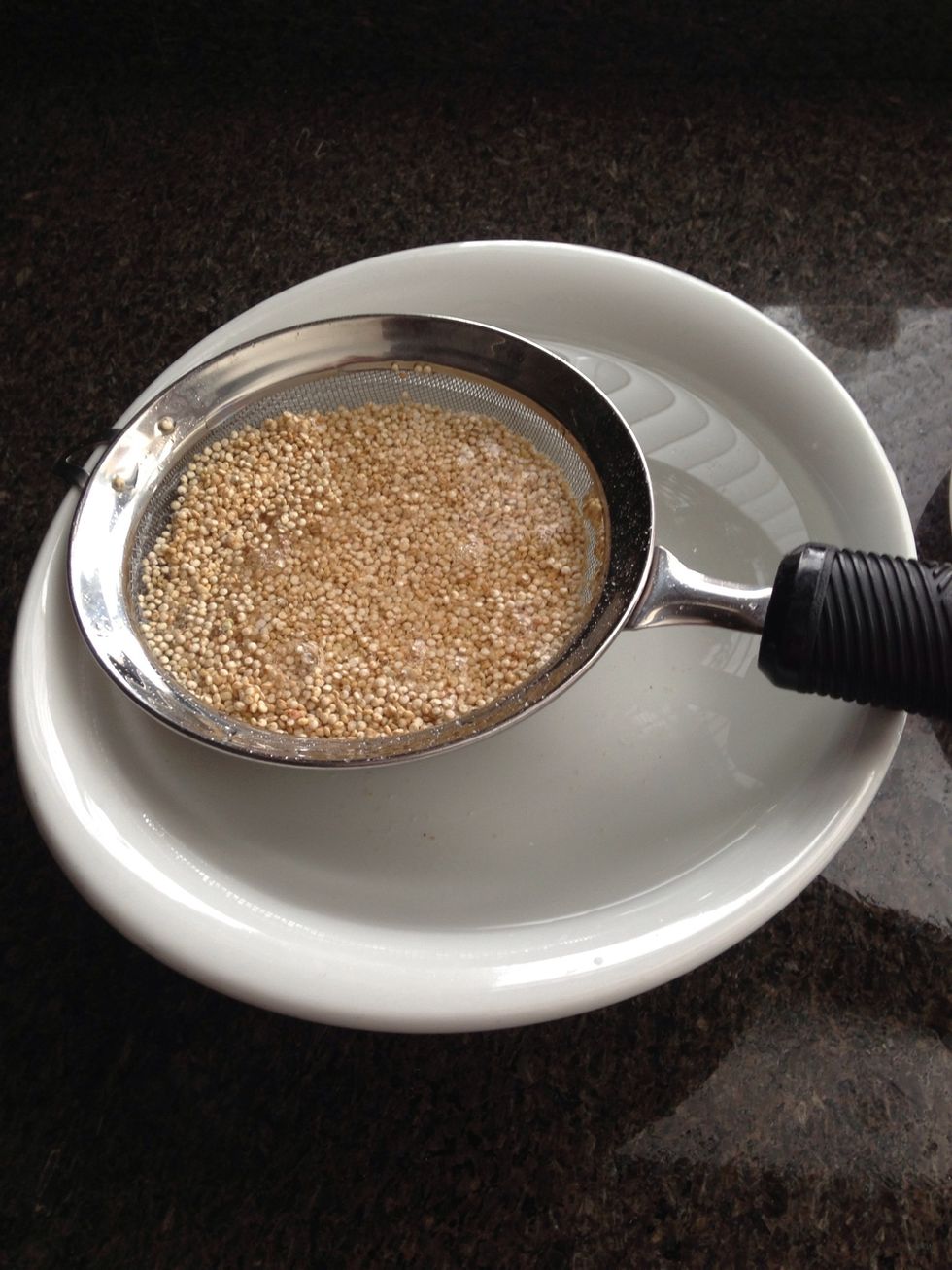 Then soak your quinoa for about 30 minutes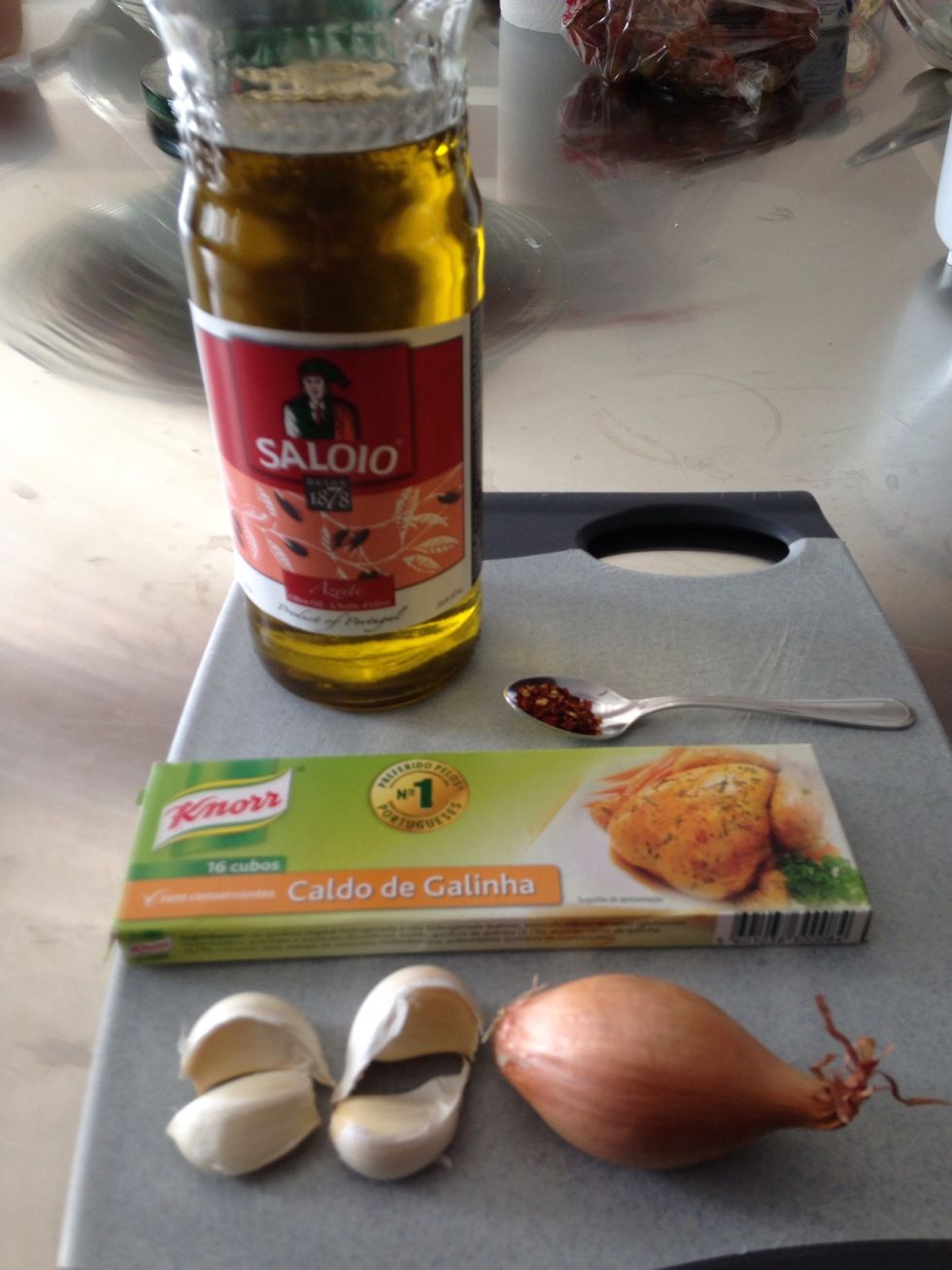 In the mean time, gather the rest of your ingredients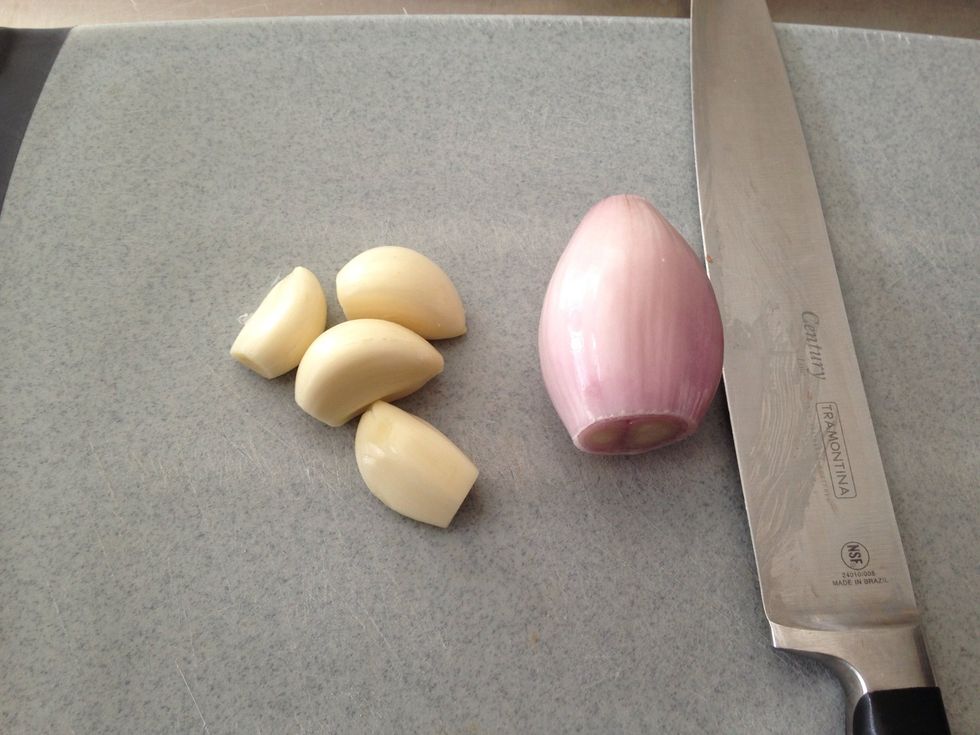 Peel your garlic and shallot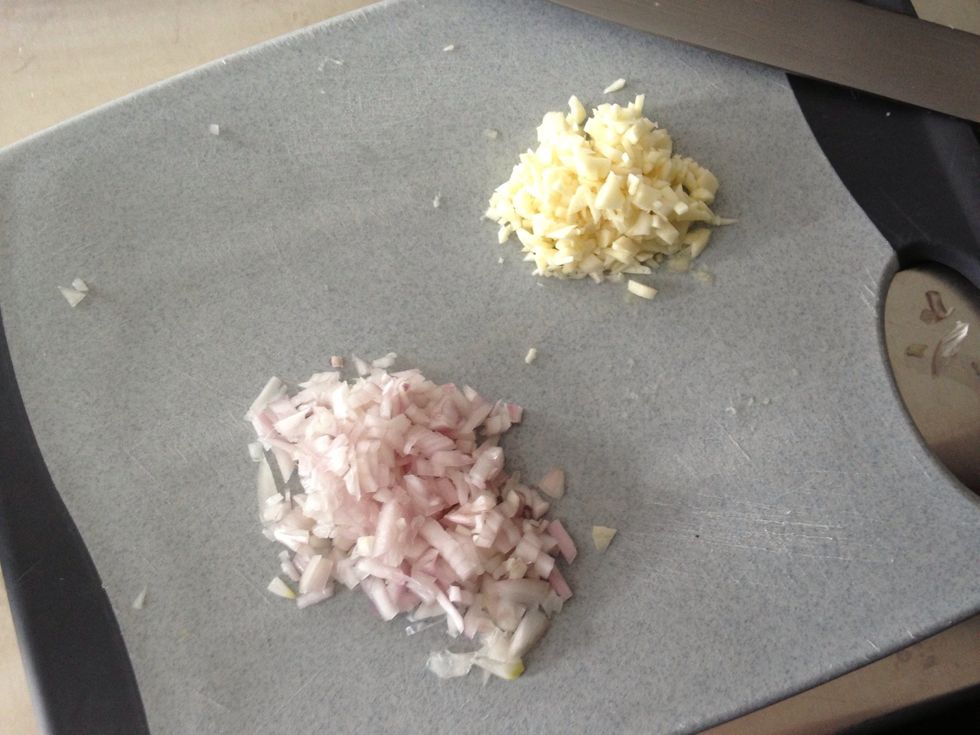 And chop finely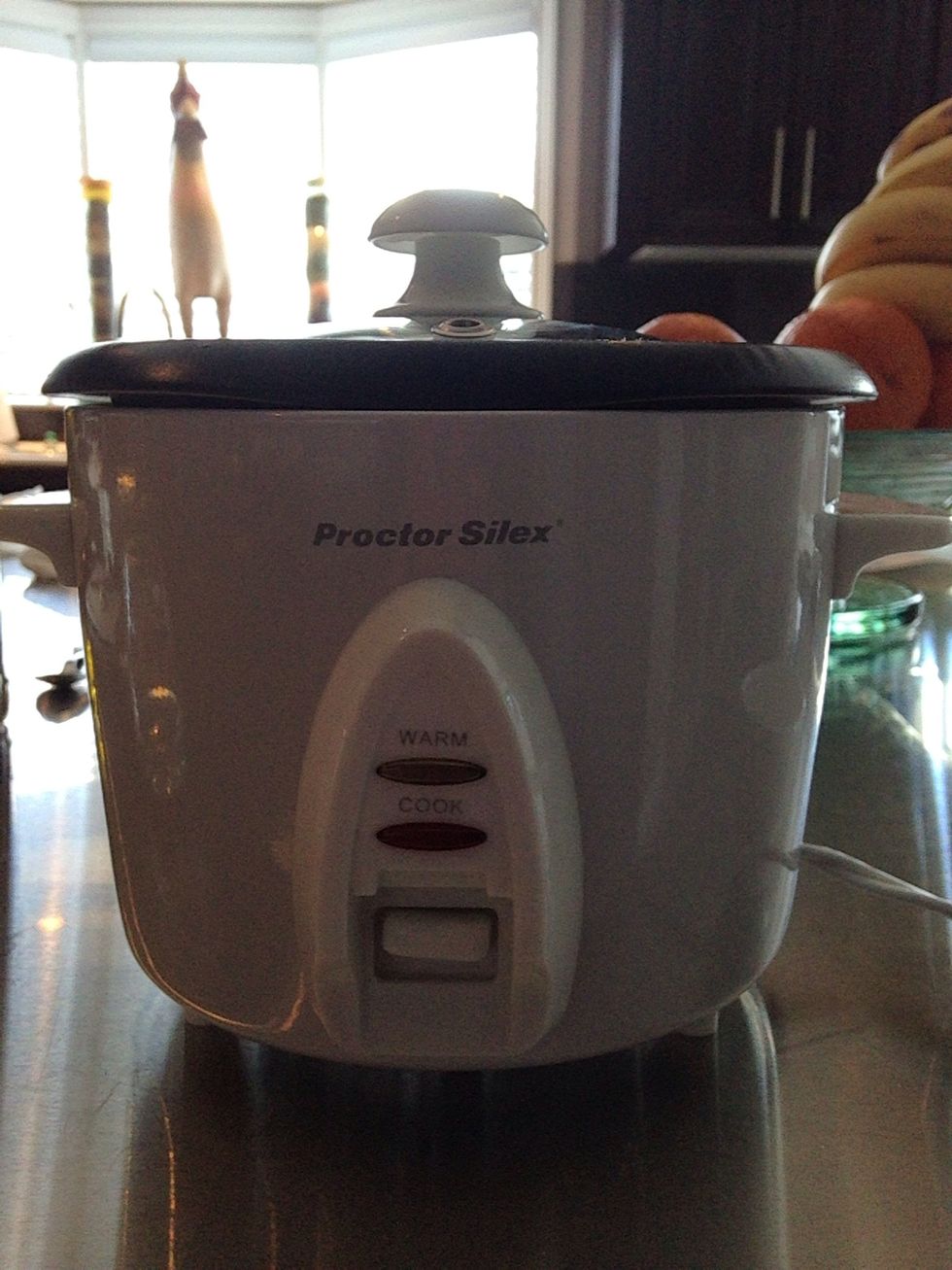 This is the secret - a rice cooker. I find it makes my quinoa so much fluffier than using a pot. (If you are using a pot though, the recipe and method are exactly the same)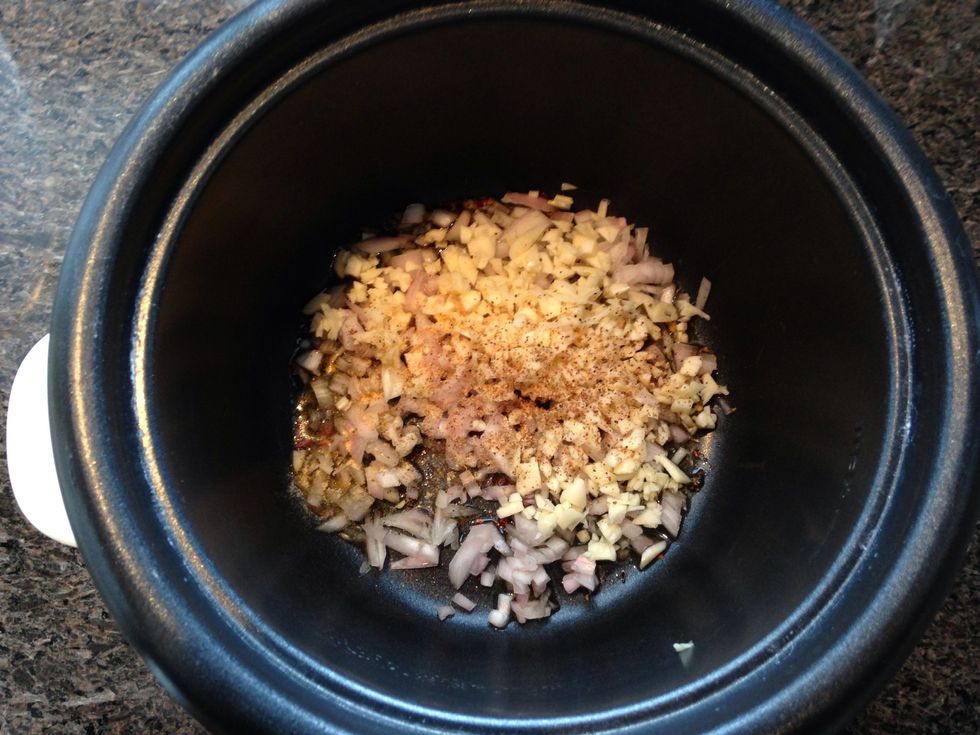 Add your olive oil, shallot, garlic, salt and pepper to the rice cooker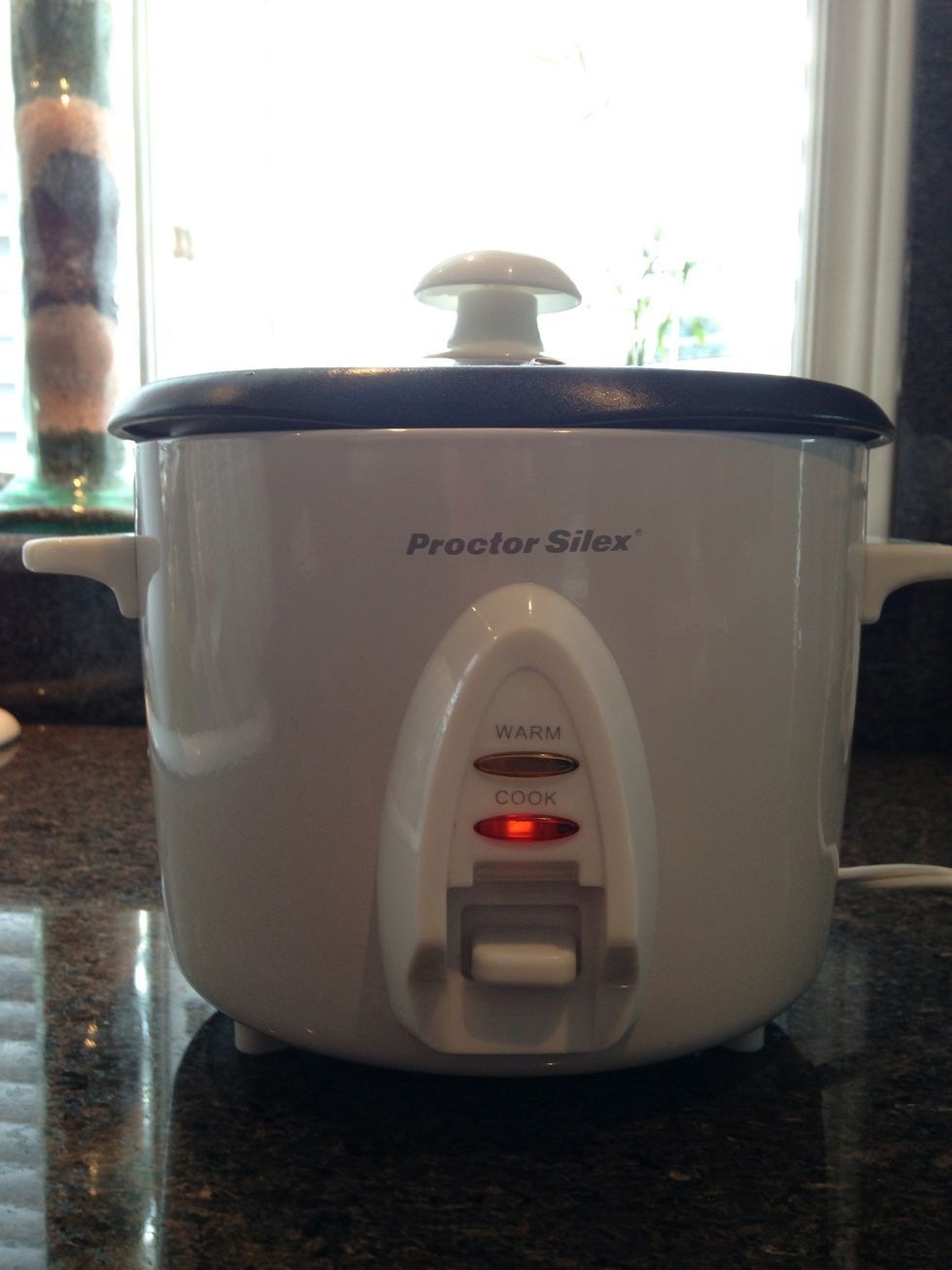 Turn it onto "cook"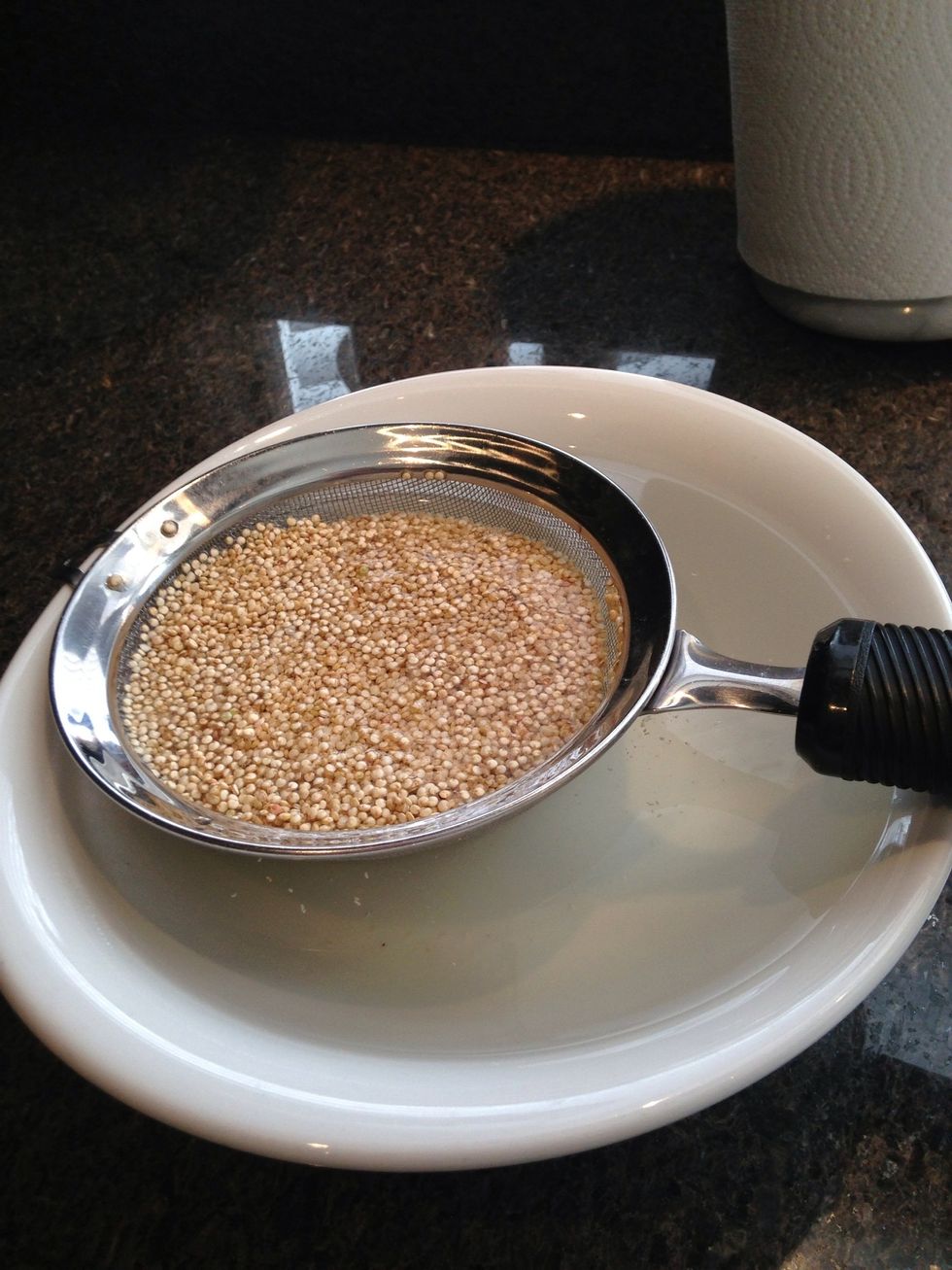 Rinse your quinoa one more time, and change the water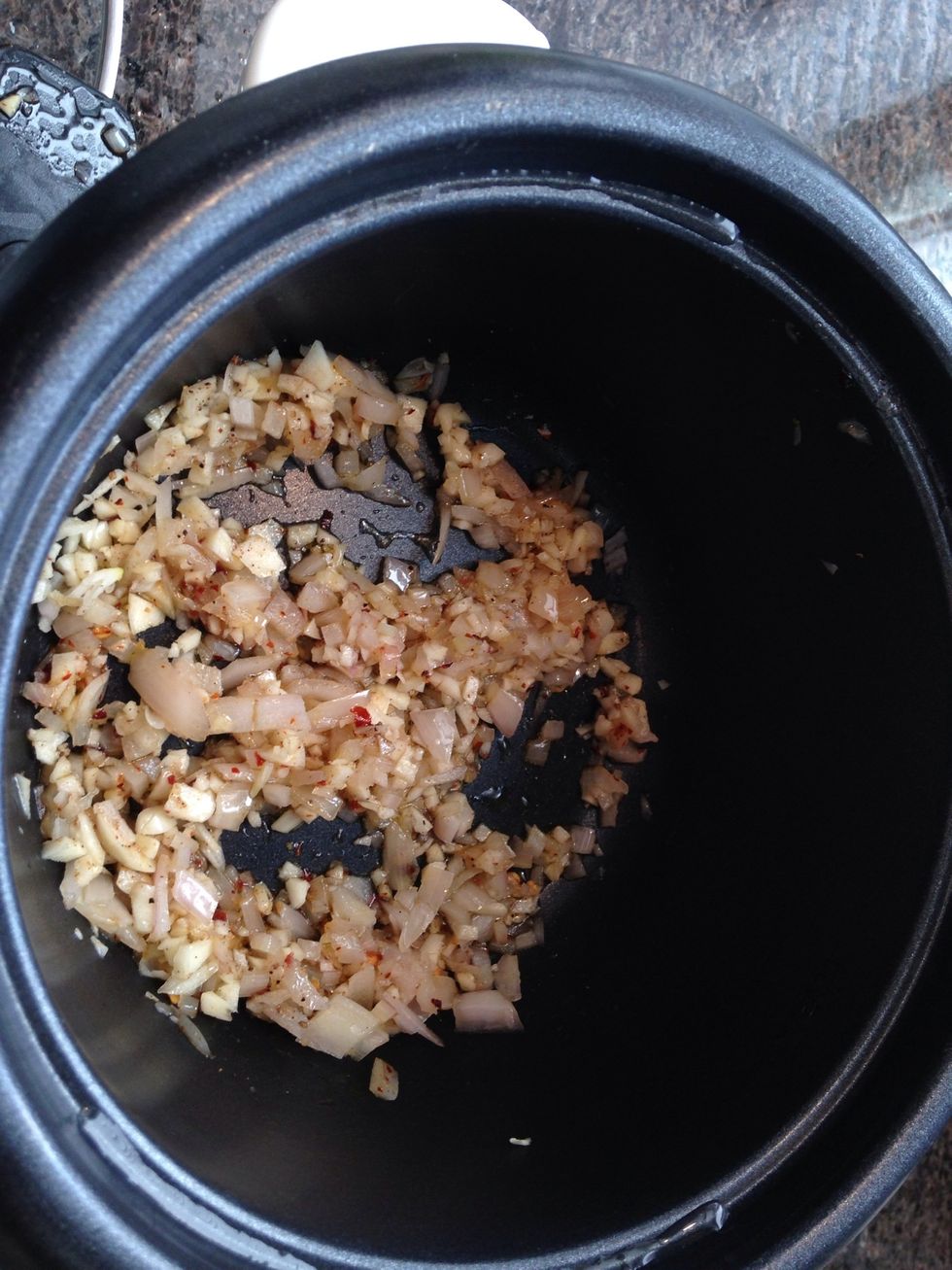 Almost there ...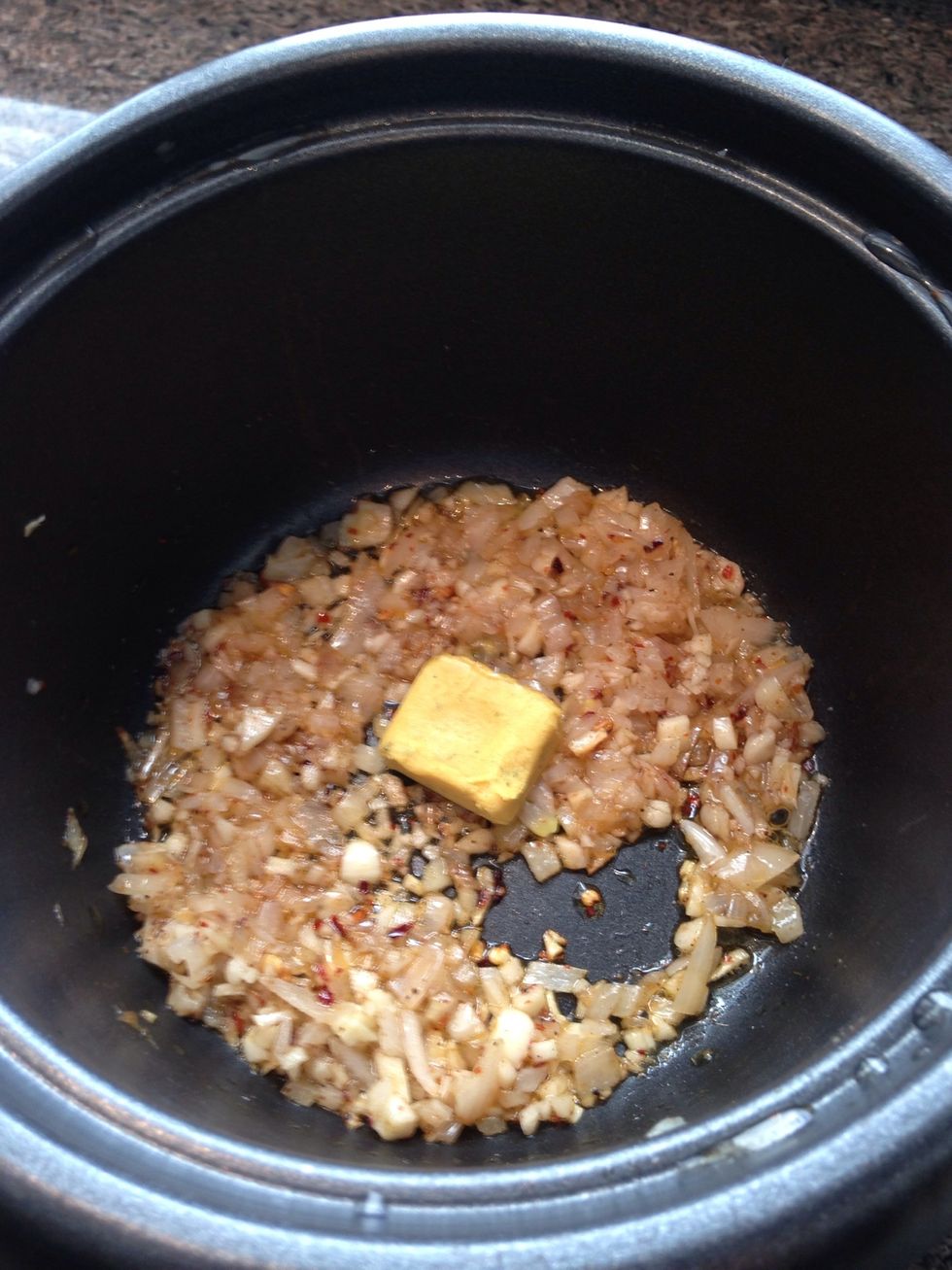 After about 6 or 7 minutes, add your stock cube to the rice cooker
Then add your 2 cups of water and give it a good stir to dissolve the cube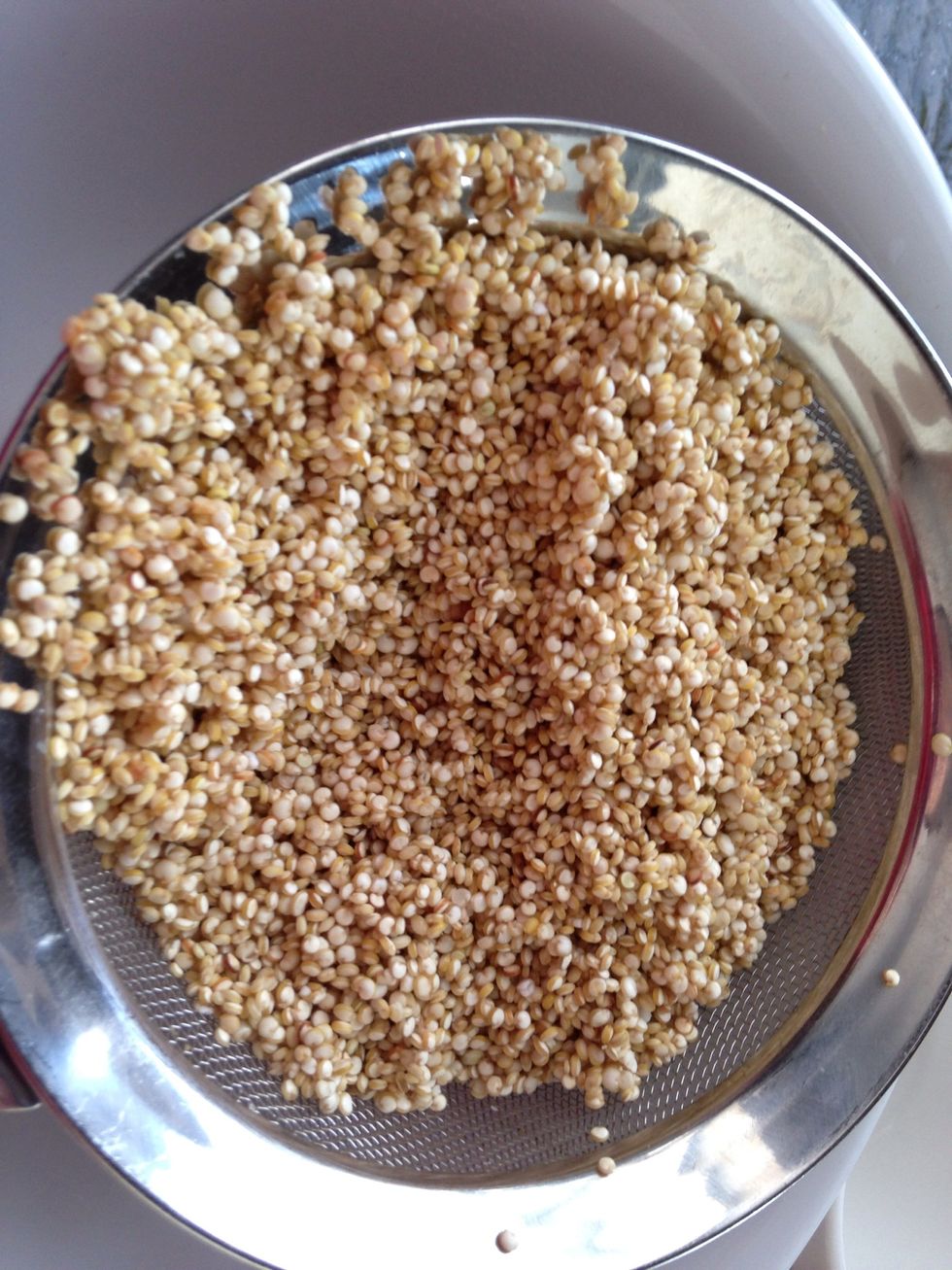 Drain your quinoa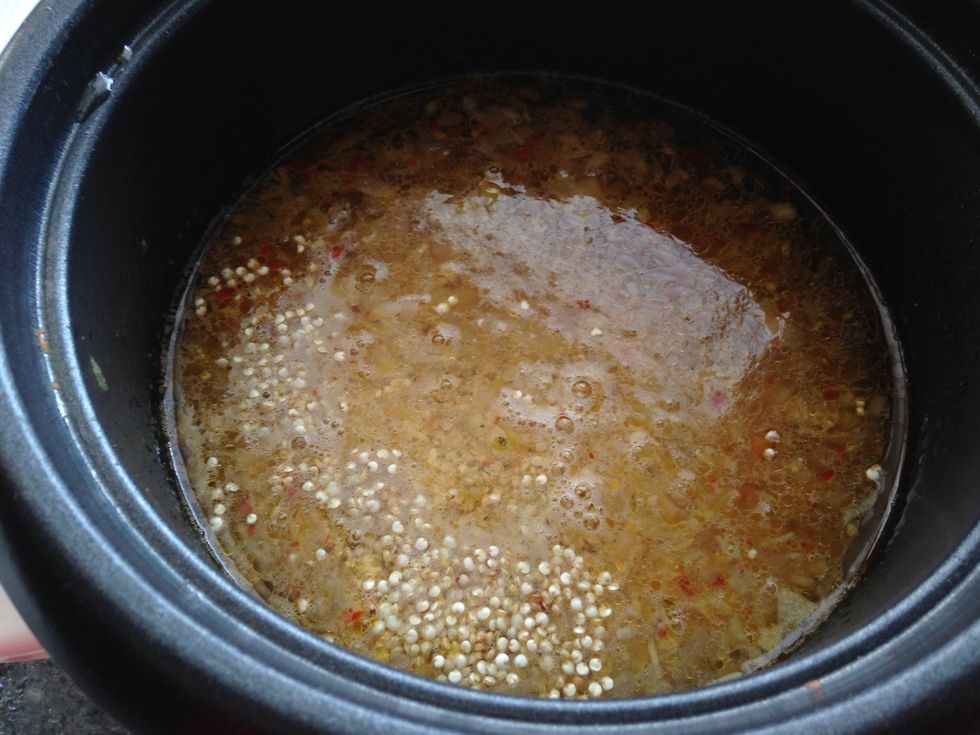 And add it. Put the lid on and let the rice cooker do its job! (If you are using a pot, once the water boils, reduce the heat down to low and simmer until the water absorbs, about 20min)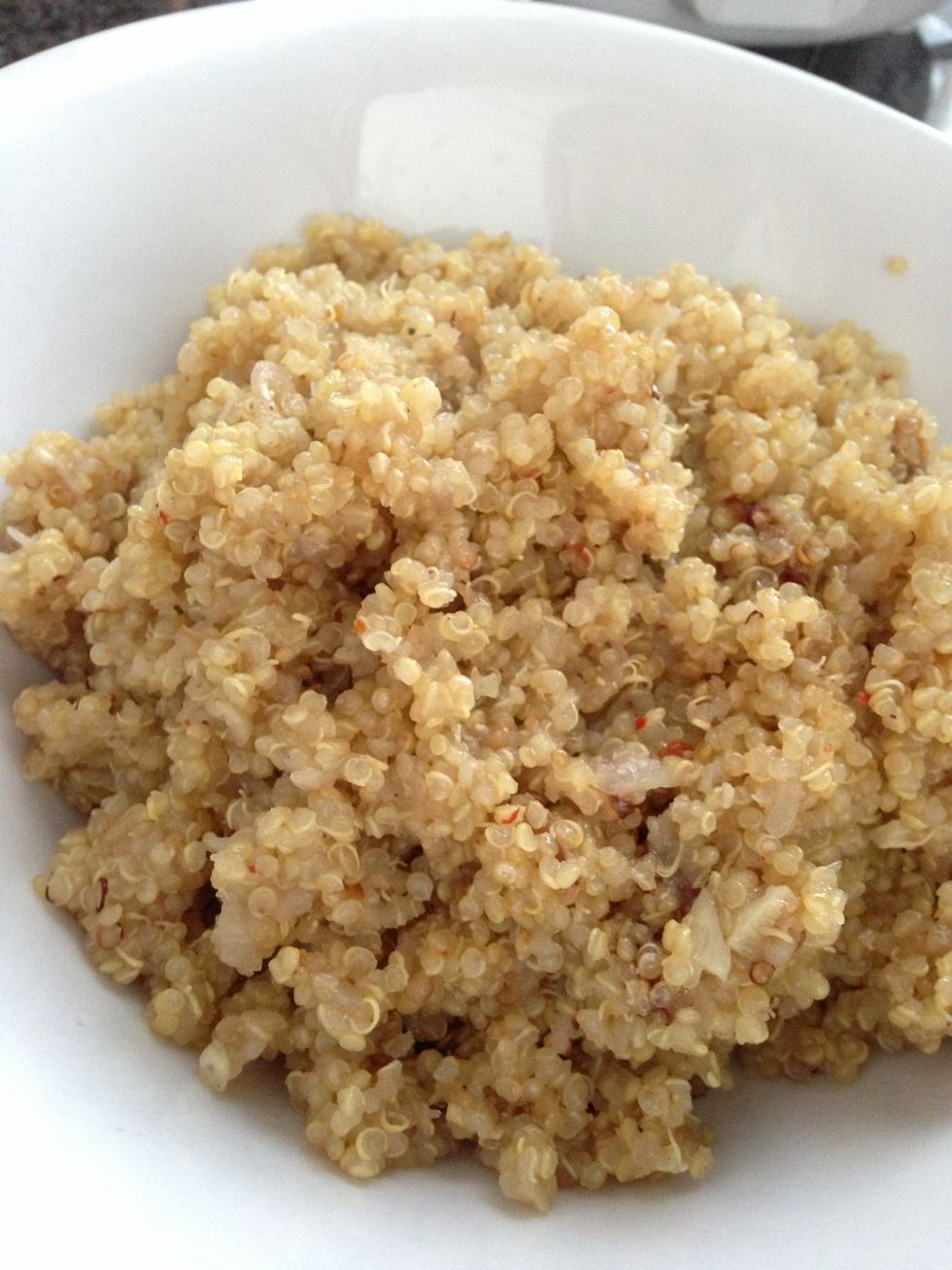 Fluff with a fork and enjoy!
1 cup quinoa
2 cups water
2 tsp olive oil
1/2 tsp chili flakes
1 chicken stock cube
1 shallot
4 garlic cloves
Salt to taste
Pepper to taste