Lay out all your ingredients. It helps to be organised.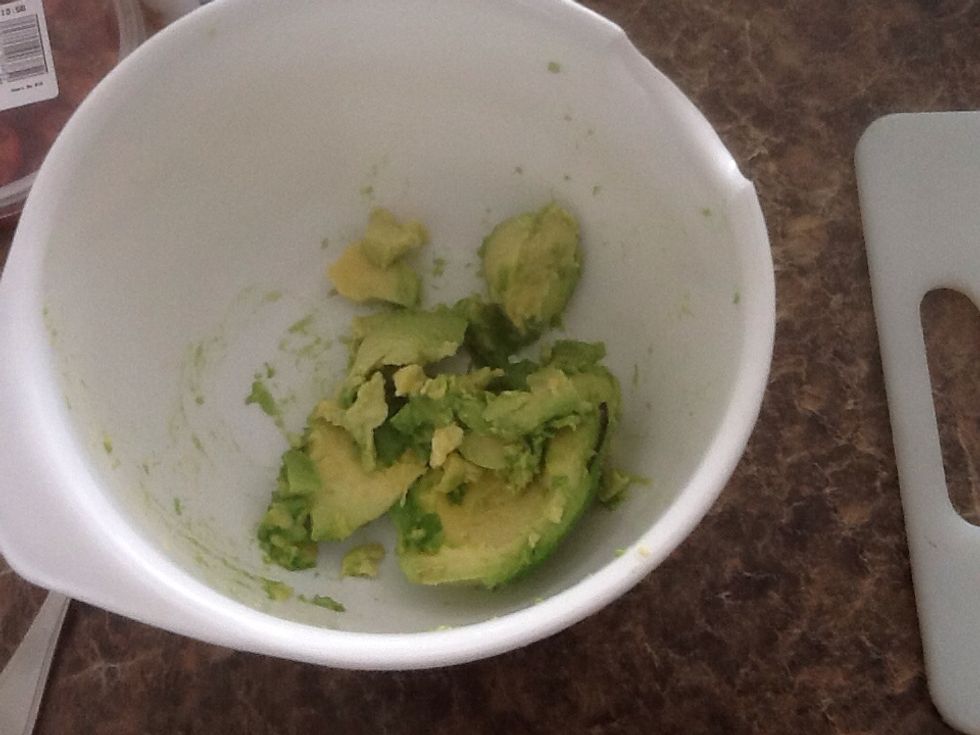 Cut open 1 avocado , remove pip and scope into a bowl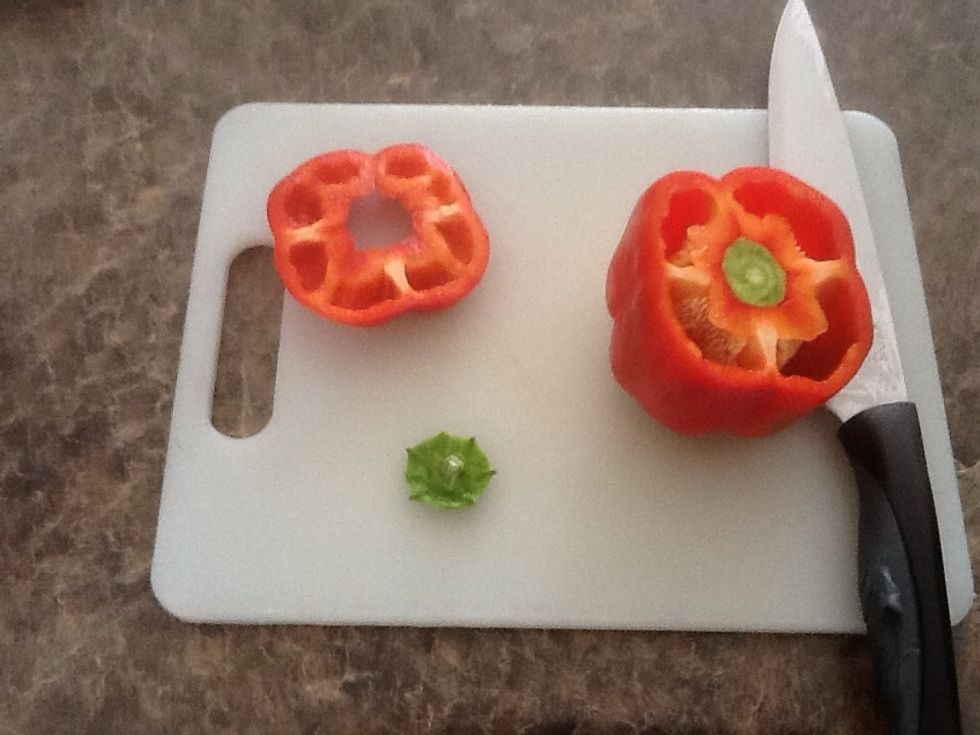 Cut the top and stem of the capcican , leave the top of it as we can use this for later. This reduces waste.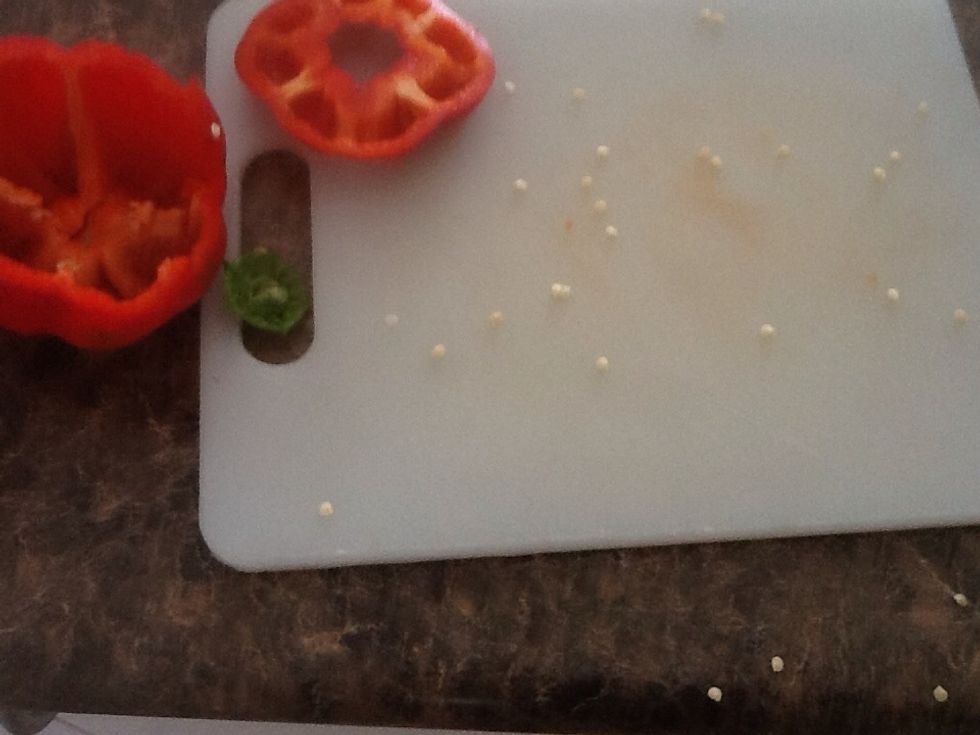 Make sure to remove the pips/seeds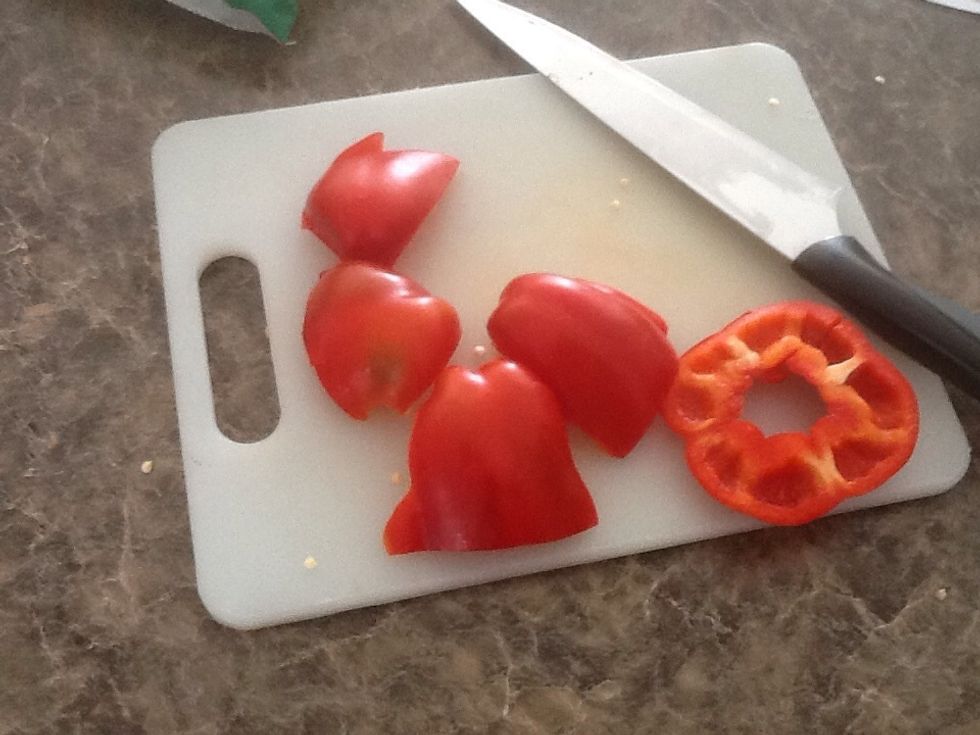 Cut the capcican into 4 big quarters then work from there.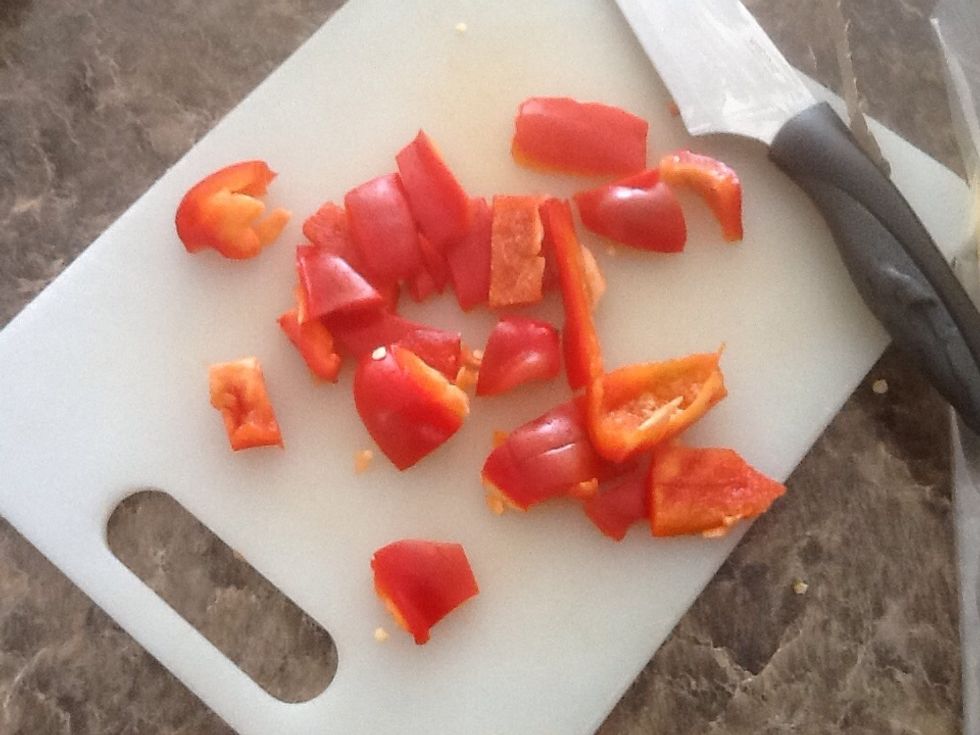 Now cut it up into smaller bits , I'm leaving mine pretty chunky but you can chose what ever size you want.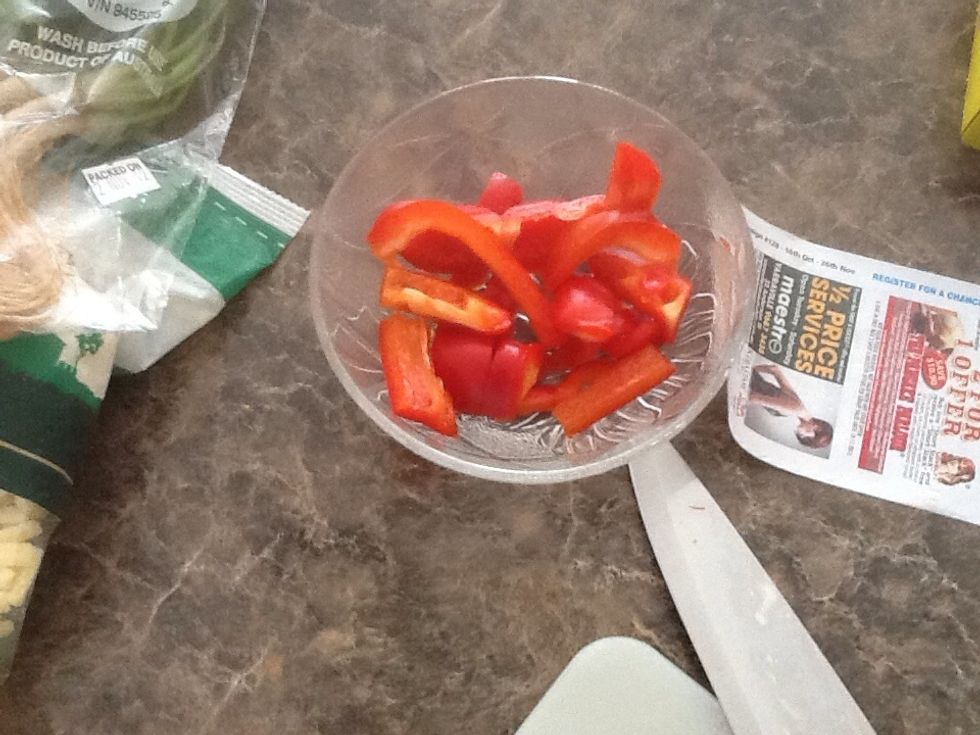 Remember i said to save the top of the capcican for later? Cut that up and put it into a spare bowl for later.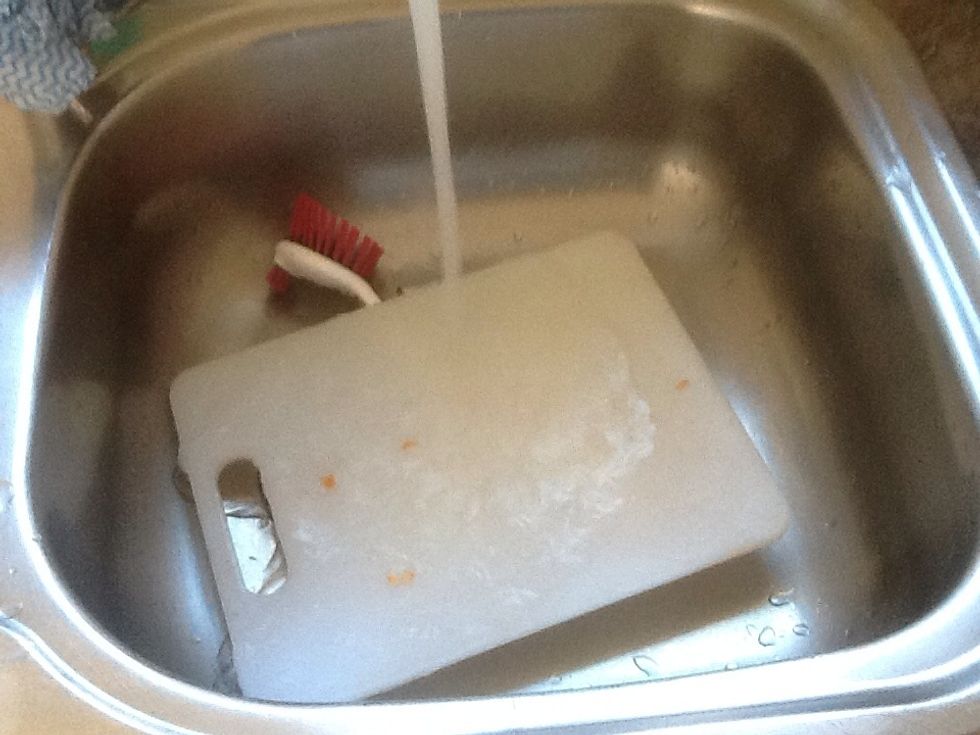 Remember to rinse and clean your chopping board and knife between each vegetable to reduce mess and cross contamination.
Add capcican and spring onion to the avocado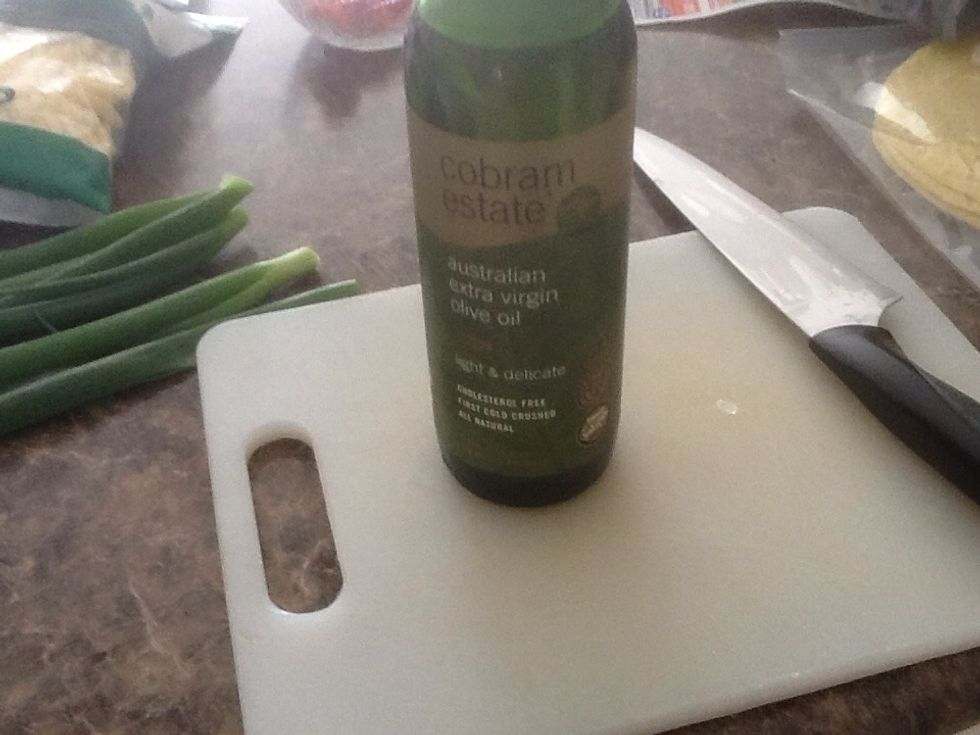 This is just me but i put a very tiny drizzle of olive oil to give the guacamole some character.
Add some chopped coriander add or remove the stem its up to you.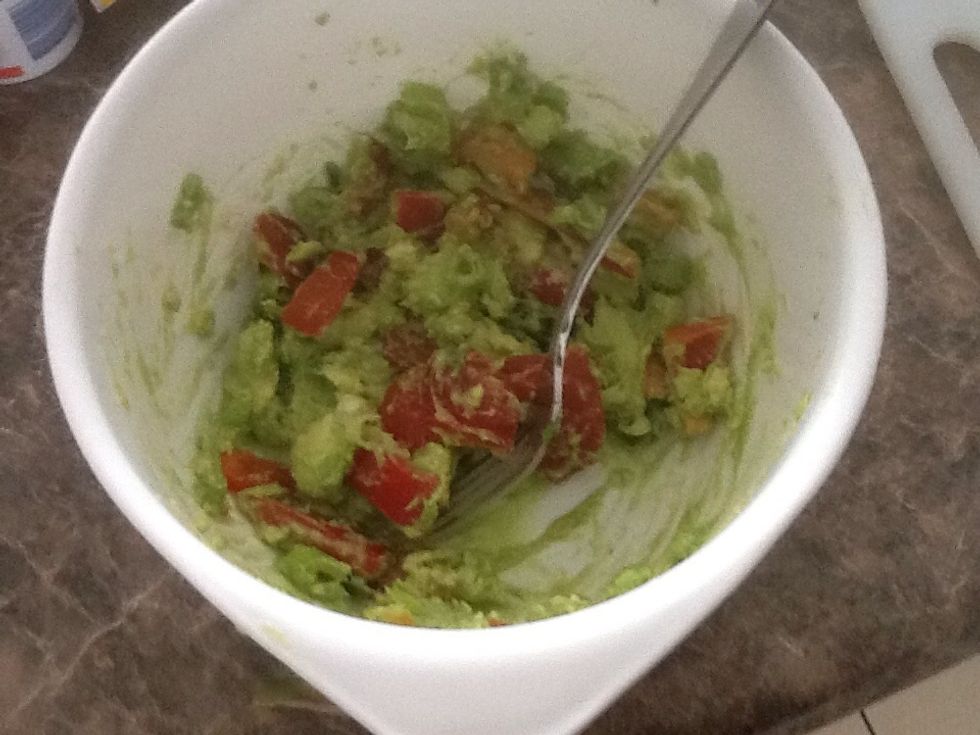 Mash together making sure its all mashed together. Another alternative would be to add it to a food processor.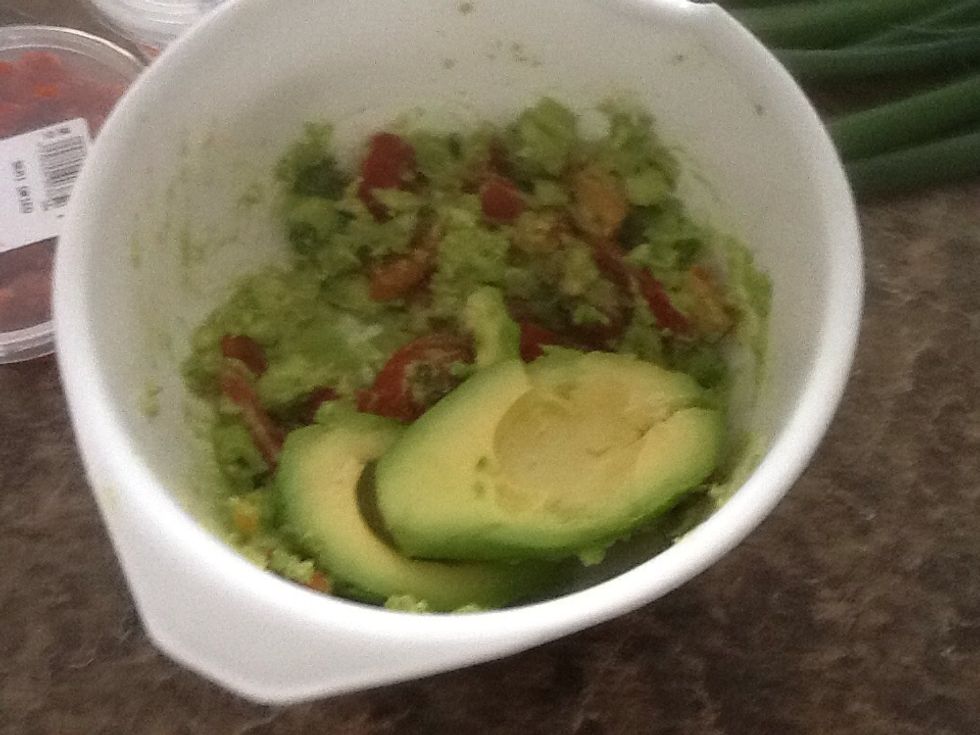 After mashing it chop and add the other avocado. I also added salt and pepper in this time.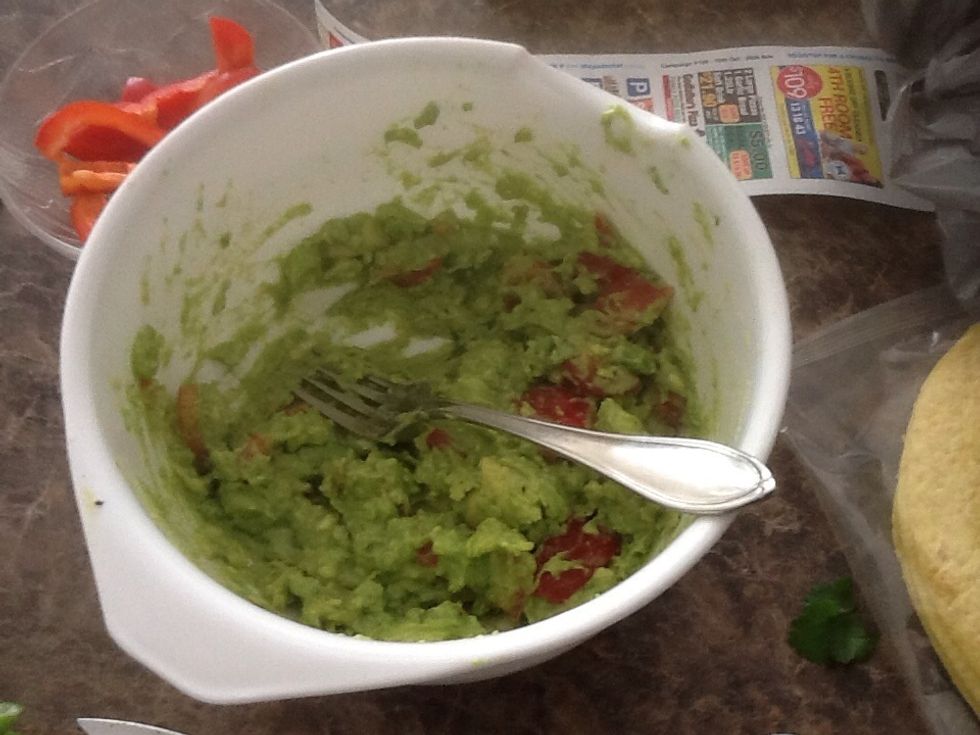 Mix that together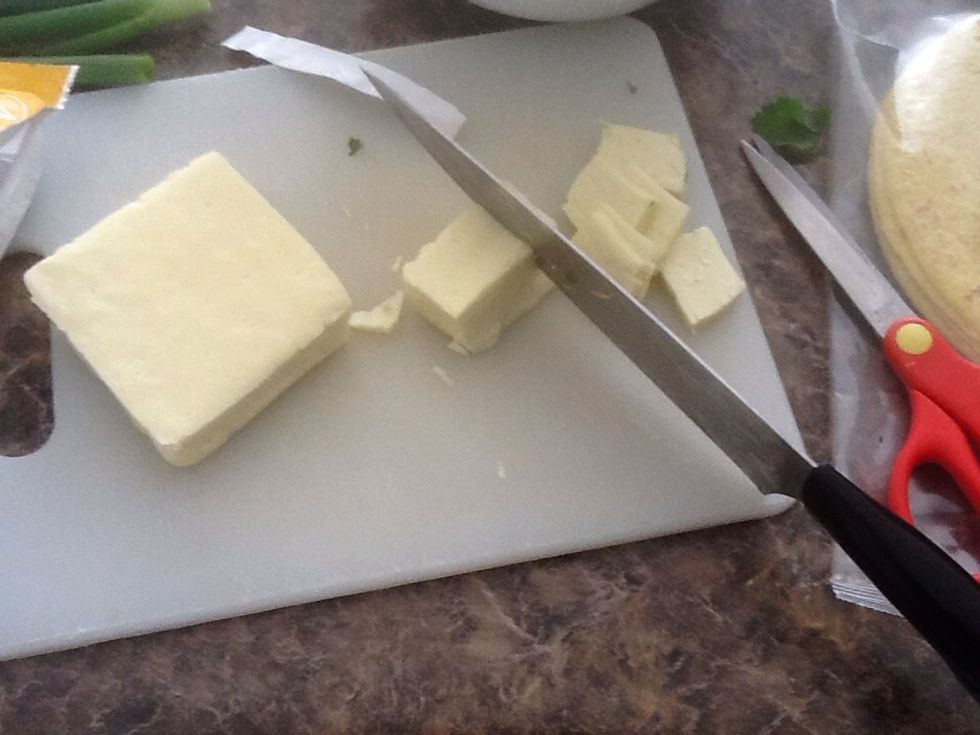 Grab the haloumi and chop that up into fine slices. Alternatively haloumi can replace the cheddar cheese all together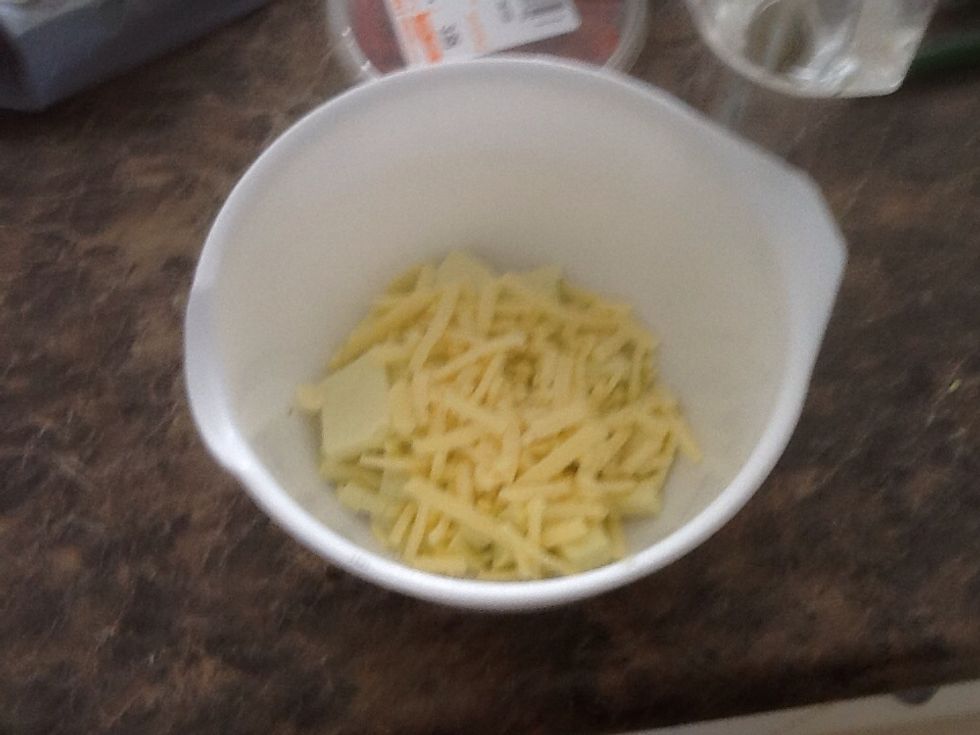 Add the cheddar and haloumi to a separate bowl. This bowl will be used for the filling.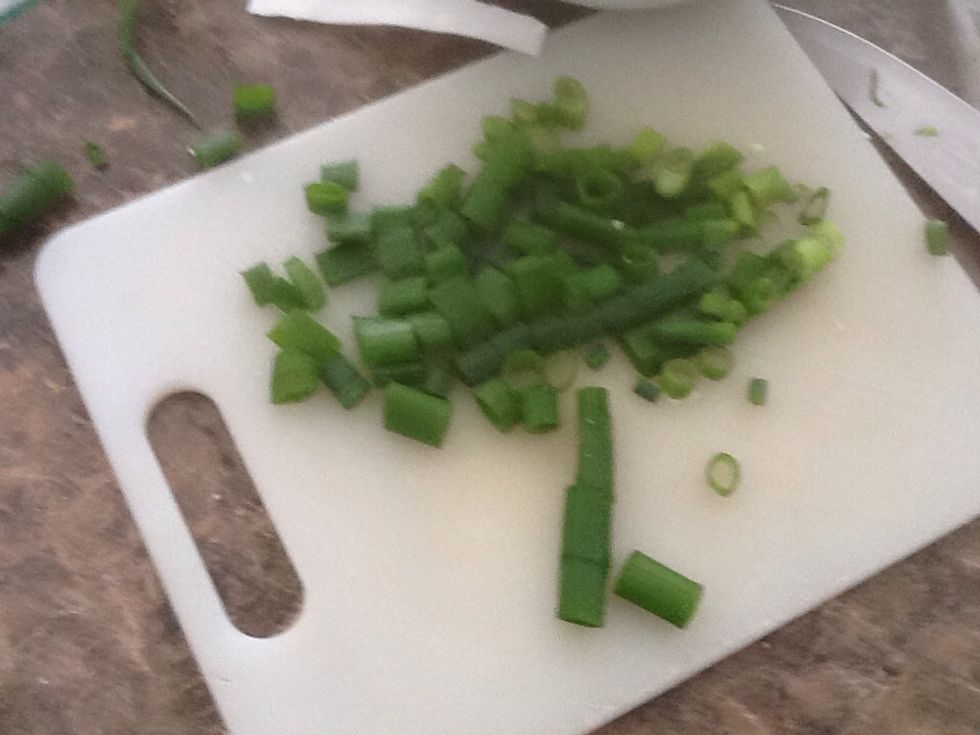 Chop up some more spring onion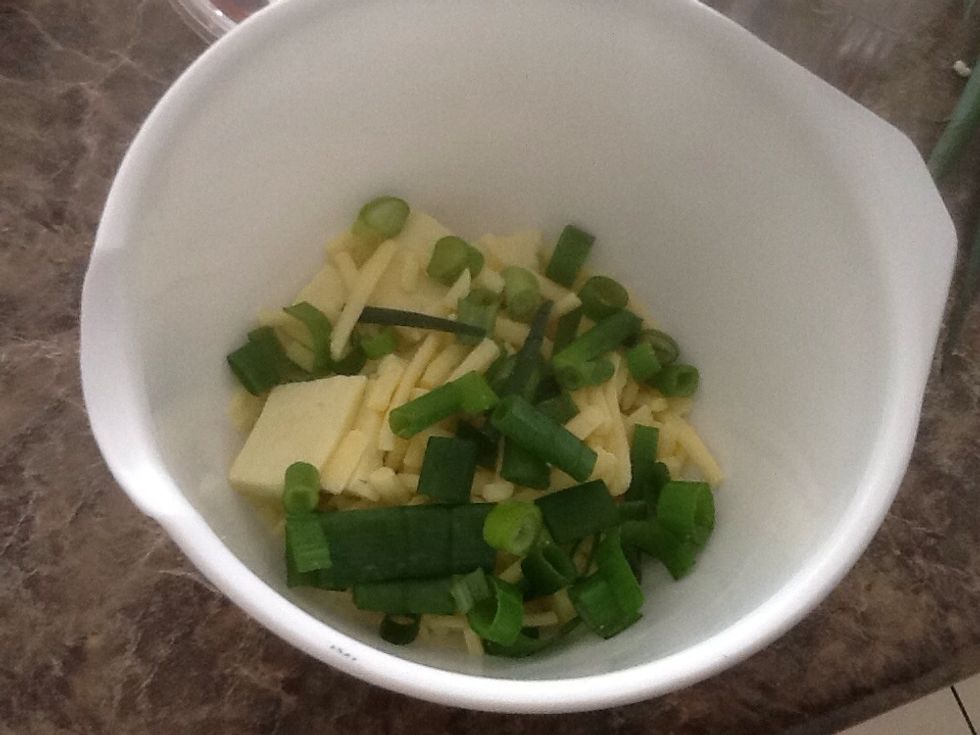 And add the spring onion to the bowl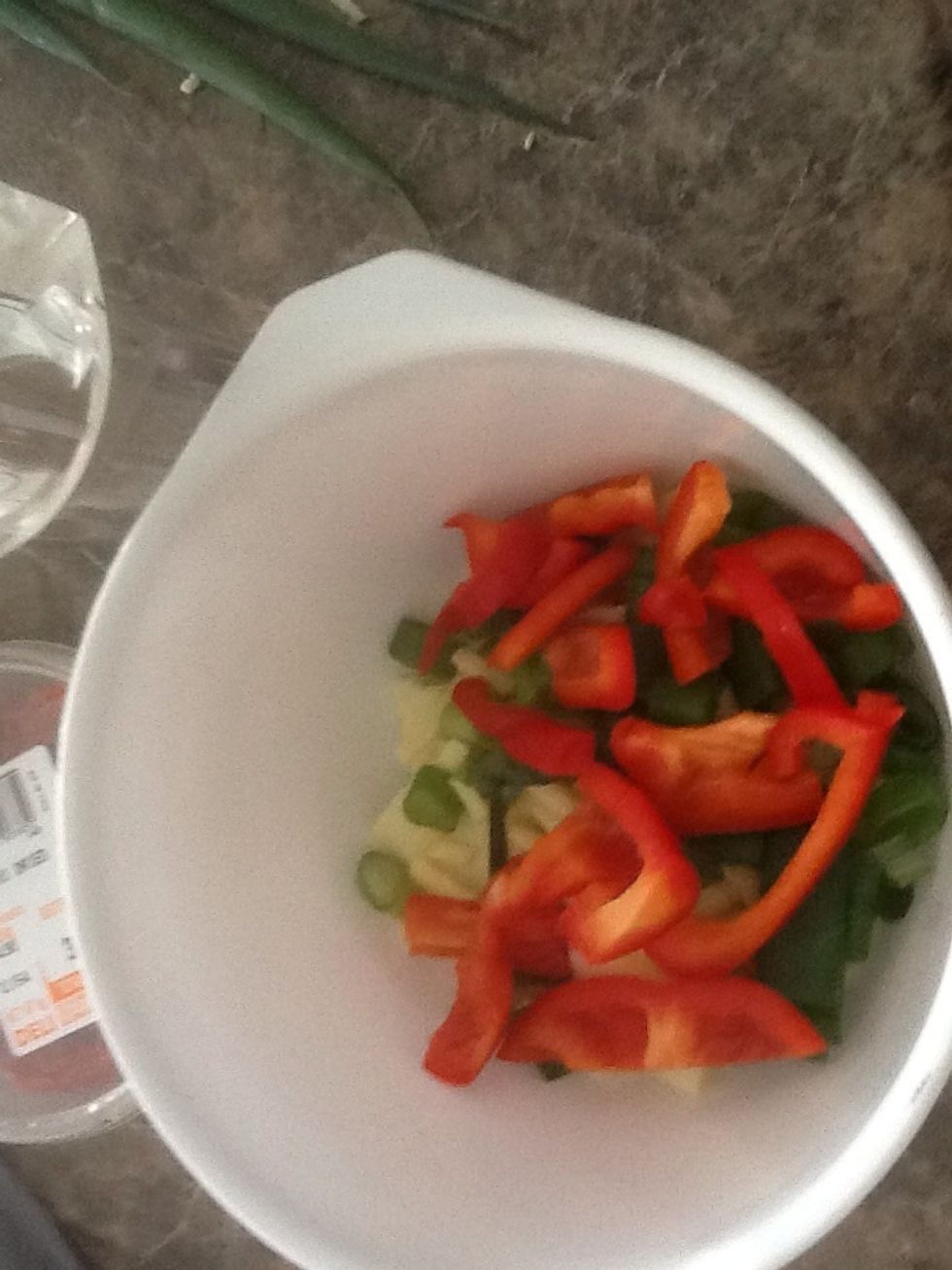 Remember the capcian we saved from before? Add that to the mixing bowl now.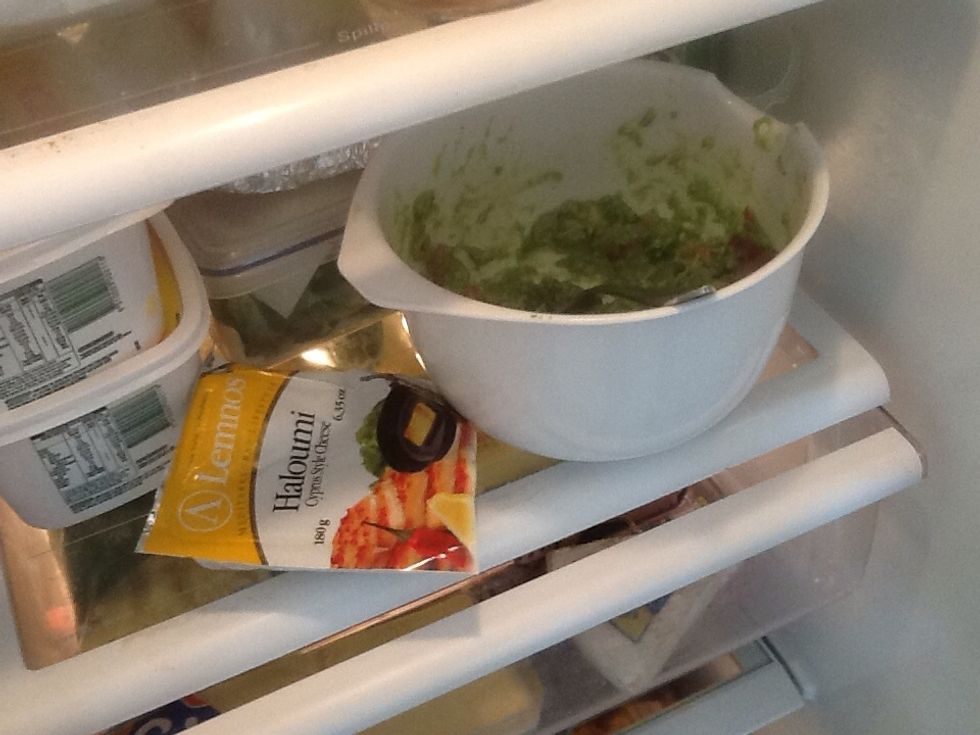 Remember to put the guacamole in the fridge to keep it cool and fresh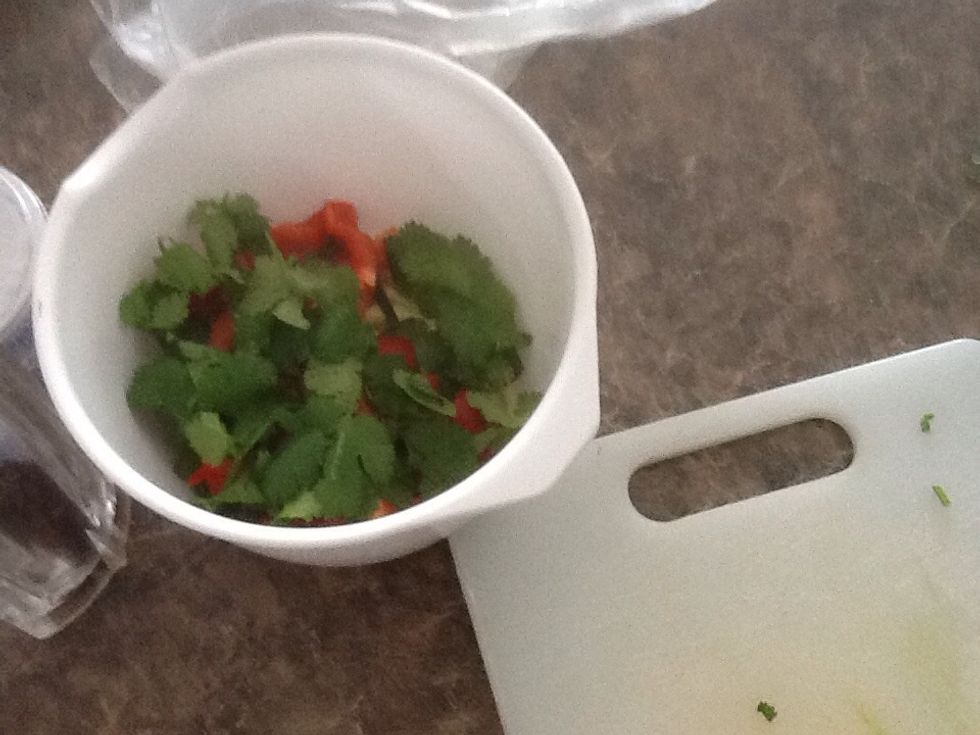 Add some coriander to the filling bowl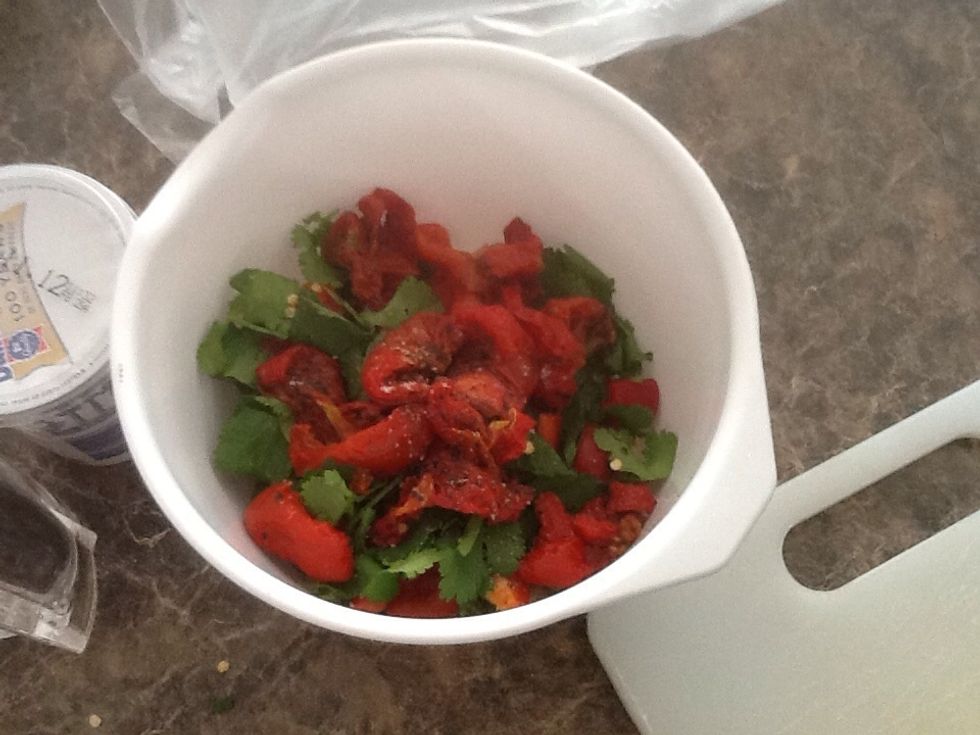 Then add some sun dried tomatoes along with some salt and pepper
Mix it gently together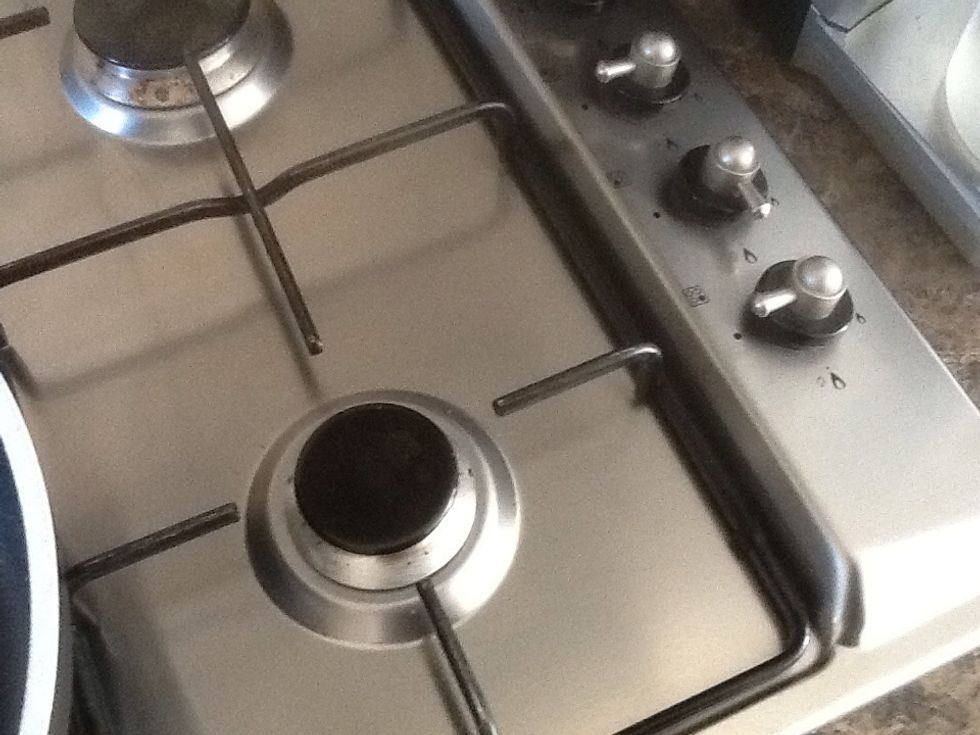 Put the stove on full to heat up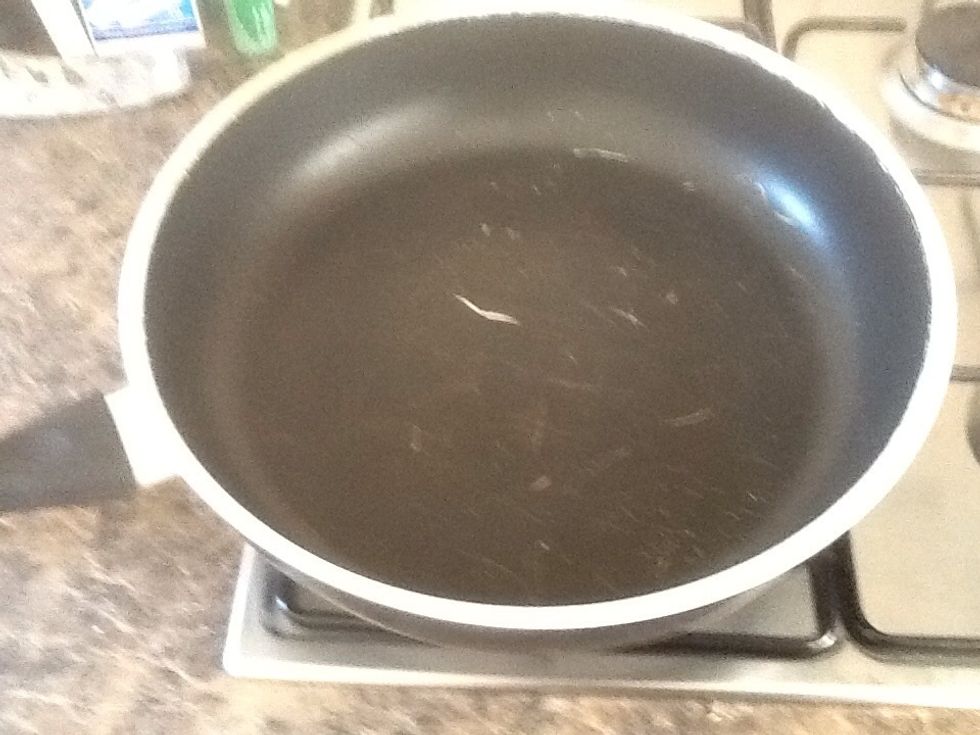 Spray some light non stick cooking spray onto the pan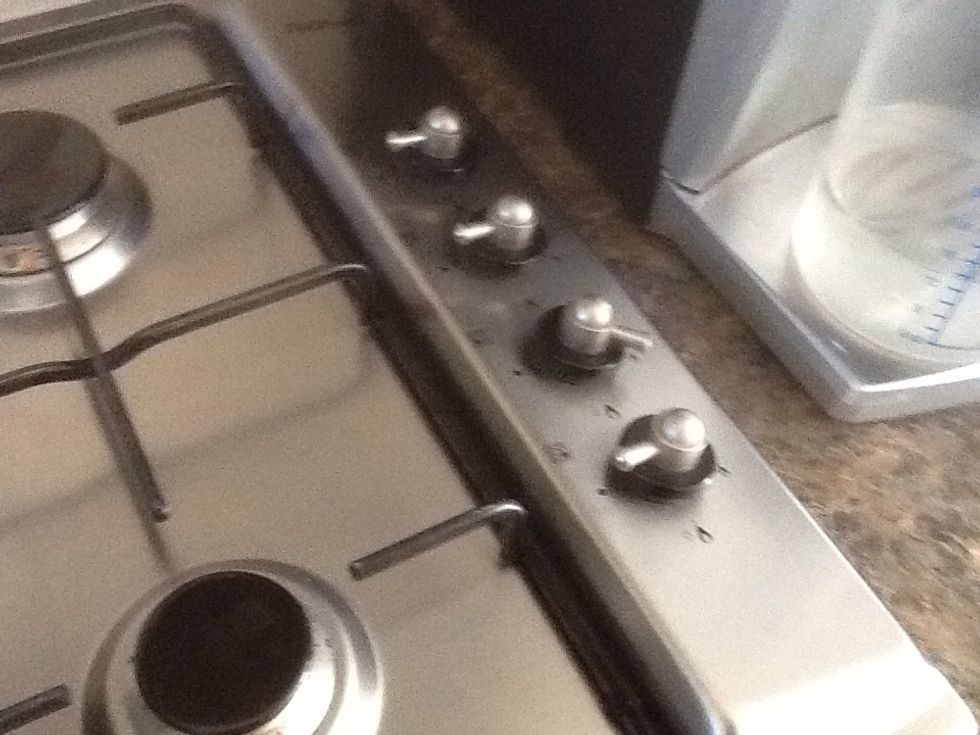 Now that the pan is hot turn it down to medium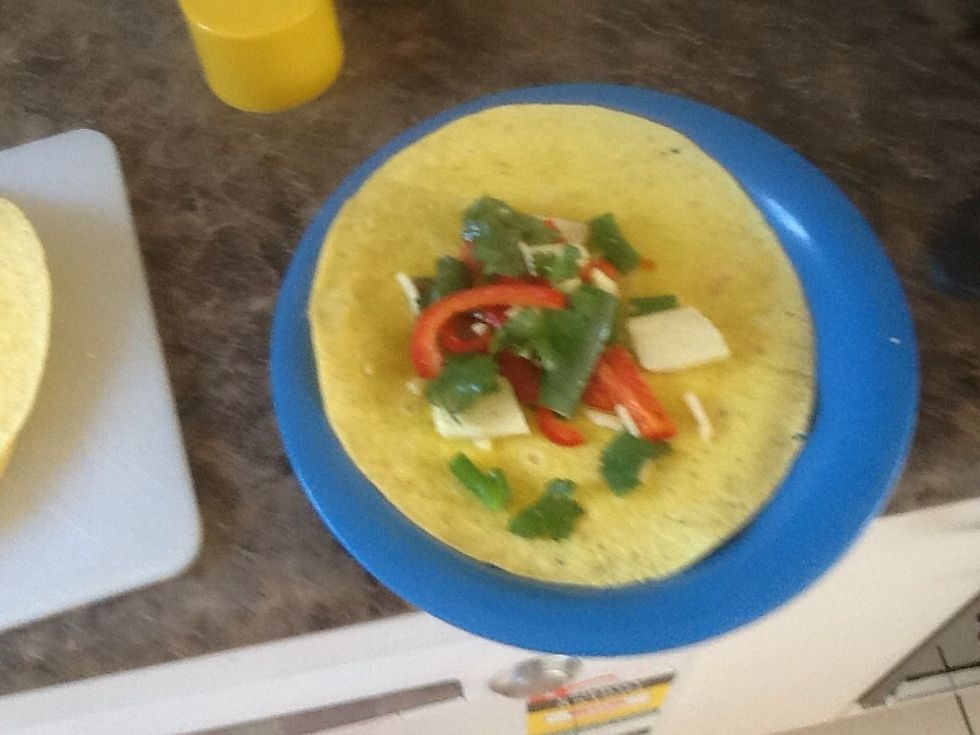 Grab your tortilla and put some filling in the middle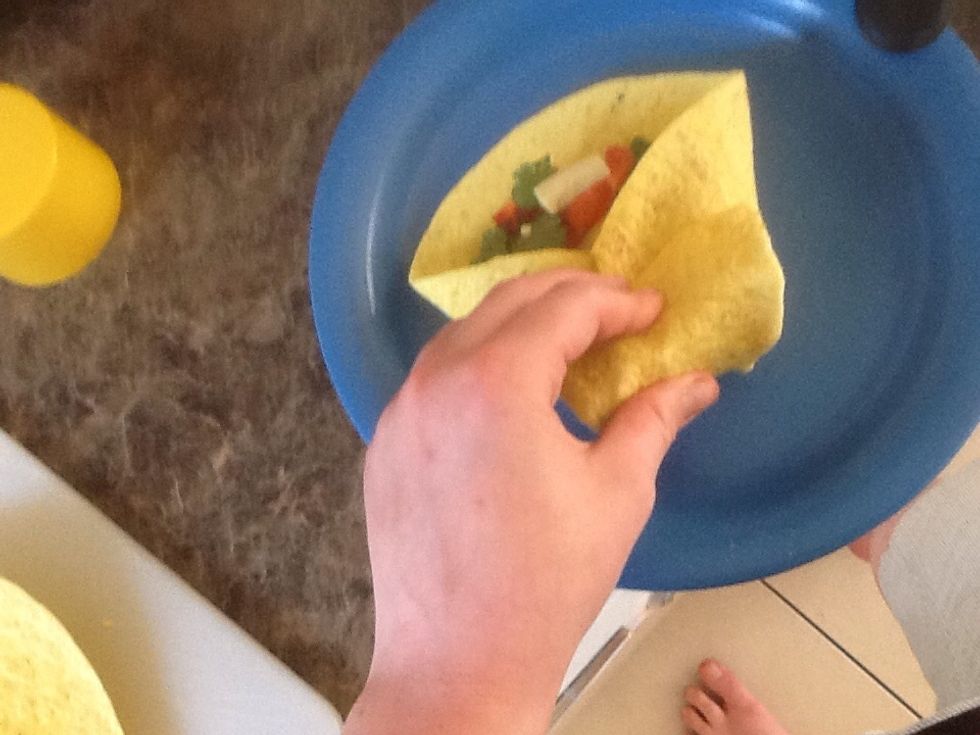 Wrap any way you want. It took me a couple times to find a way i liked.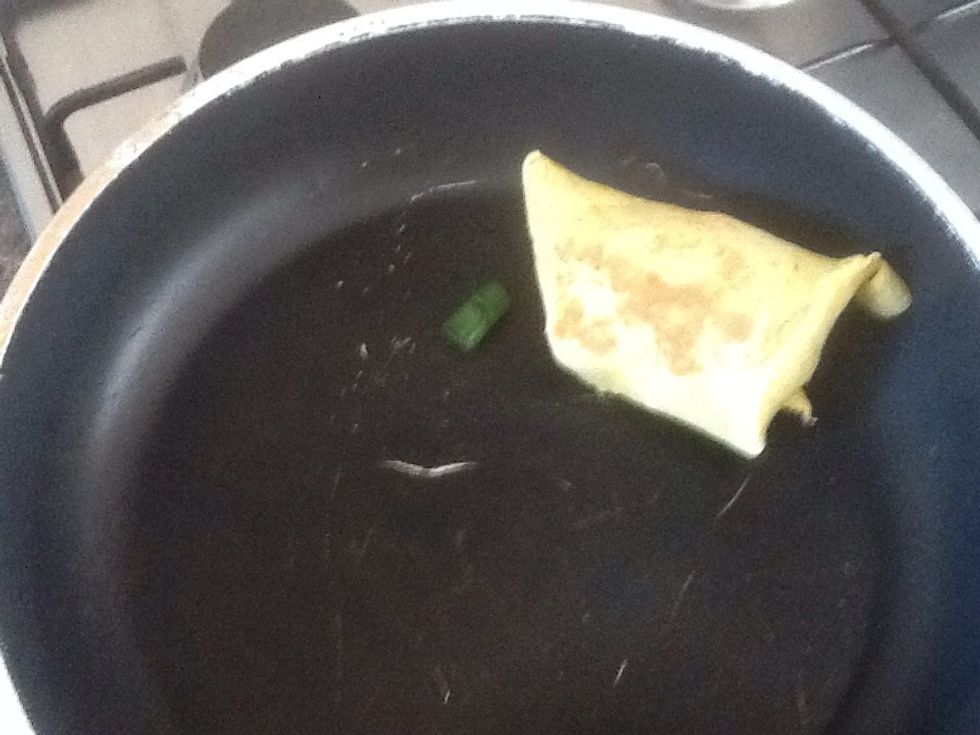 Put onto the pan making sure to flip very gently. You may hear nothing but check to see if browning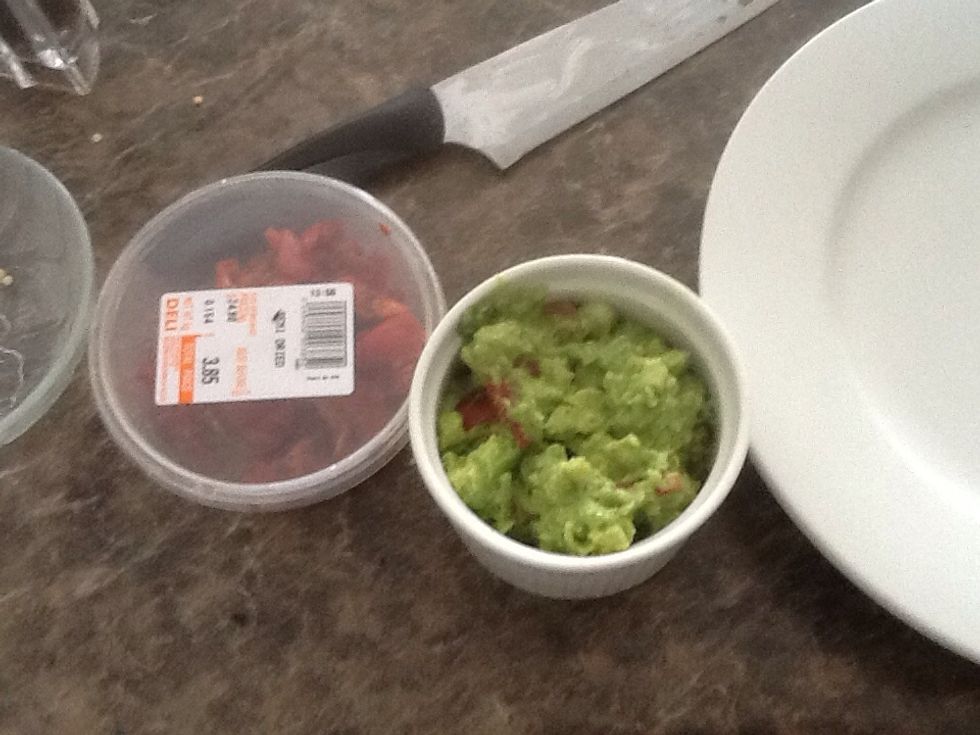 Grab the guacamole from the fridge and put it into a dish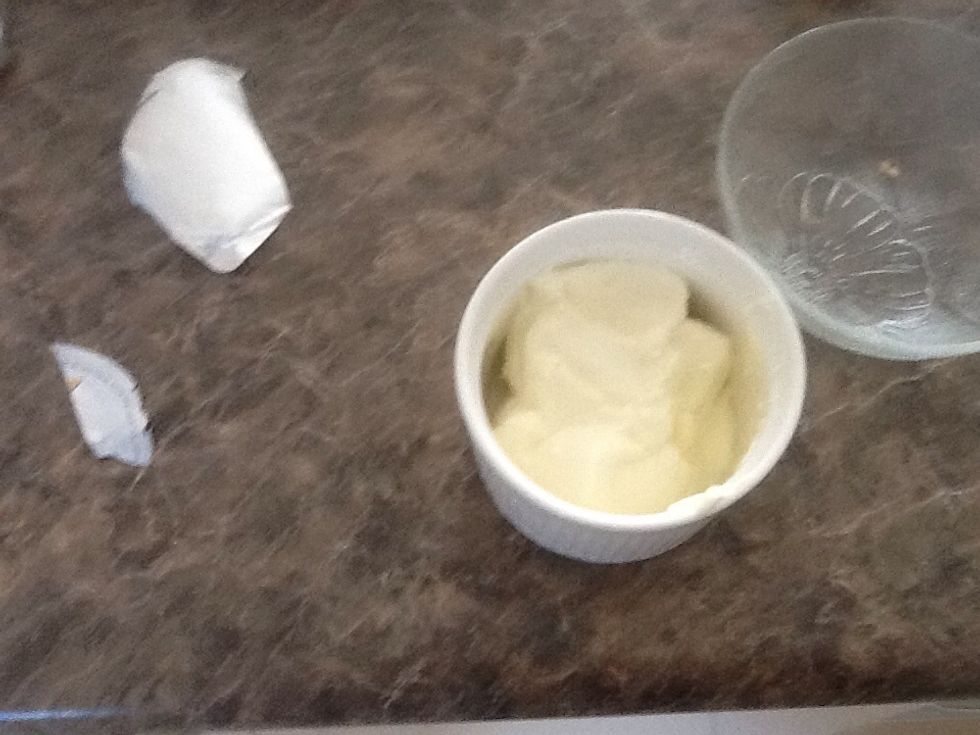 Same thing with the sour cream
Voila! Your done! Mine broke but it still tatse great
2.0 Avocados
1.0 Red capcican
1.0c Sun dried tomatos
1.0bnch Spring onions
1.0bnch Coriander
Salt
Peper
1.0 Fridge
1.0 Light olive oil (optional)
Cheddar cheese grated
Hamouli
Lemon juice (optional)
1.0 Red or green pepper(optional)
1.0bnch Tortillas
1.0 Stove
1.0 Fry pan
Sour cream