I have not indicated the quantities for the batter because it's a matter of what taste you need to come out from the bhajia, so put more of what you like most. Key thing is to have the gram flour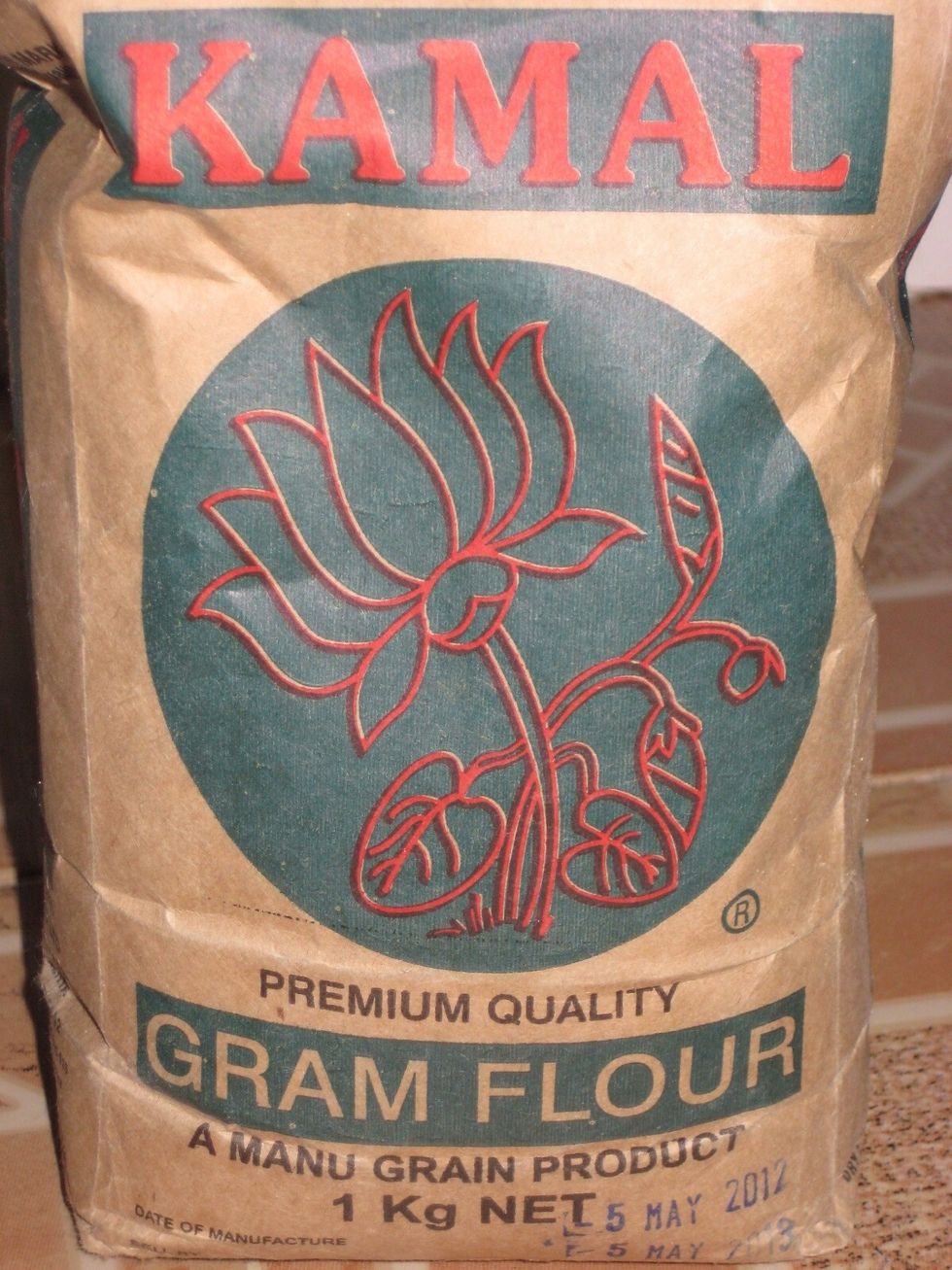 Make sure you have gram flour and not any other flour type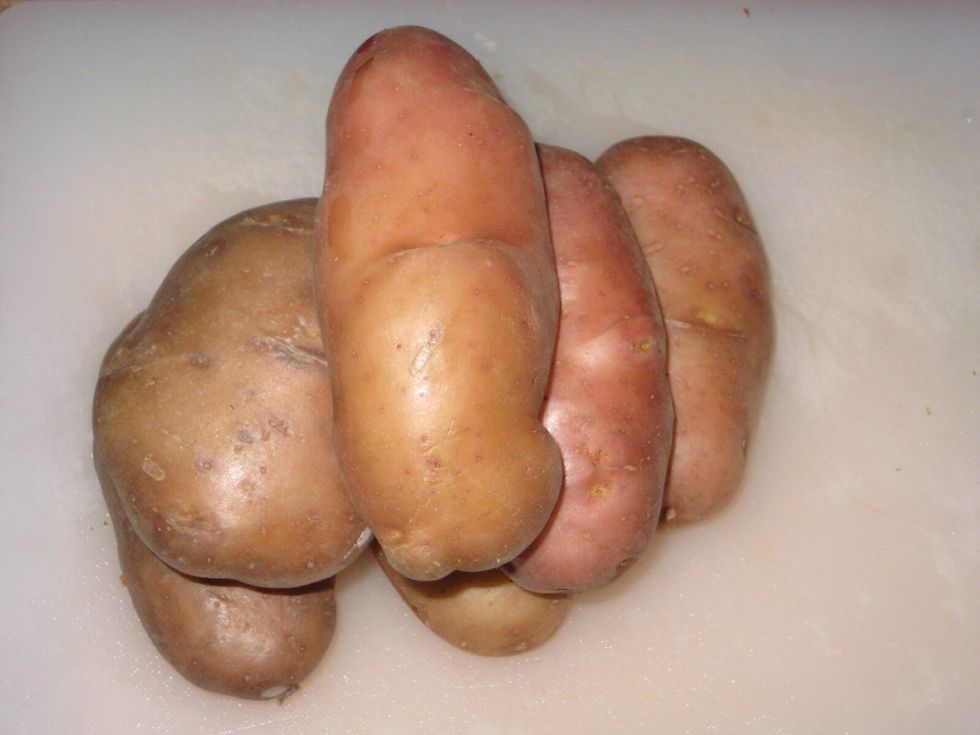 Remember to choose even sized potatoes which will cook at the same time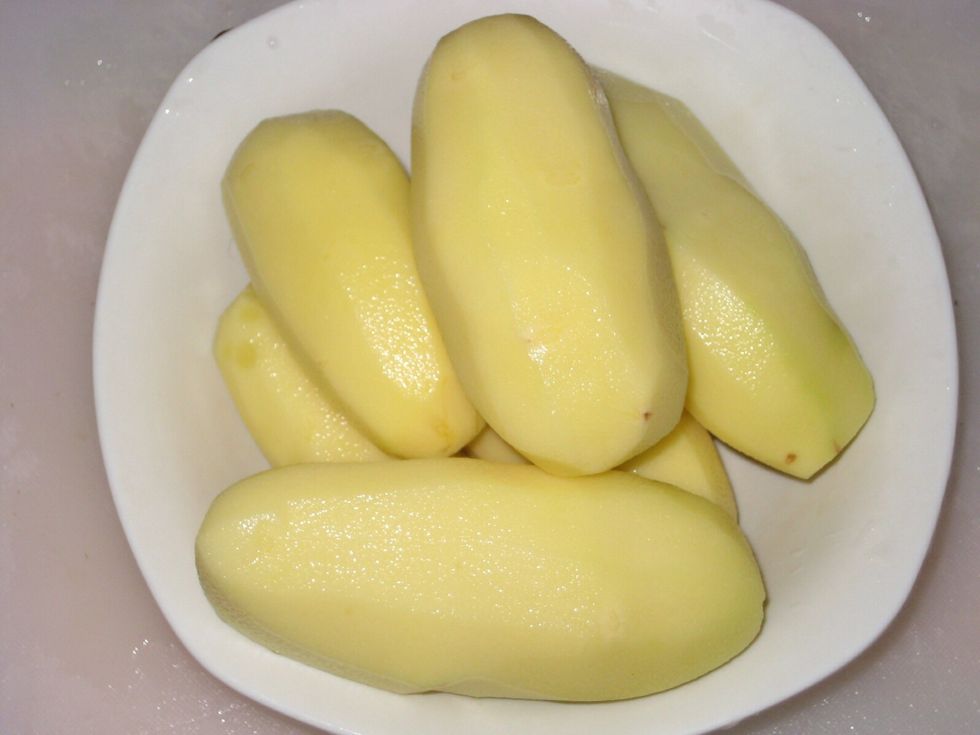 Peel the potatoes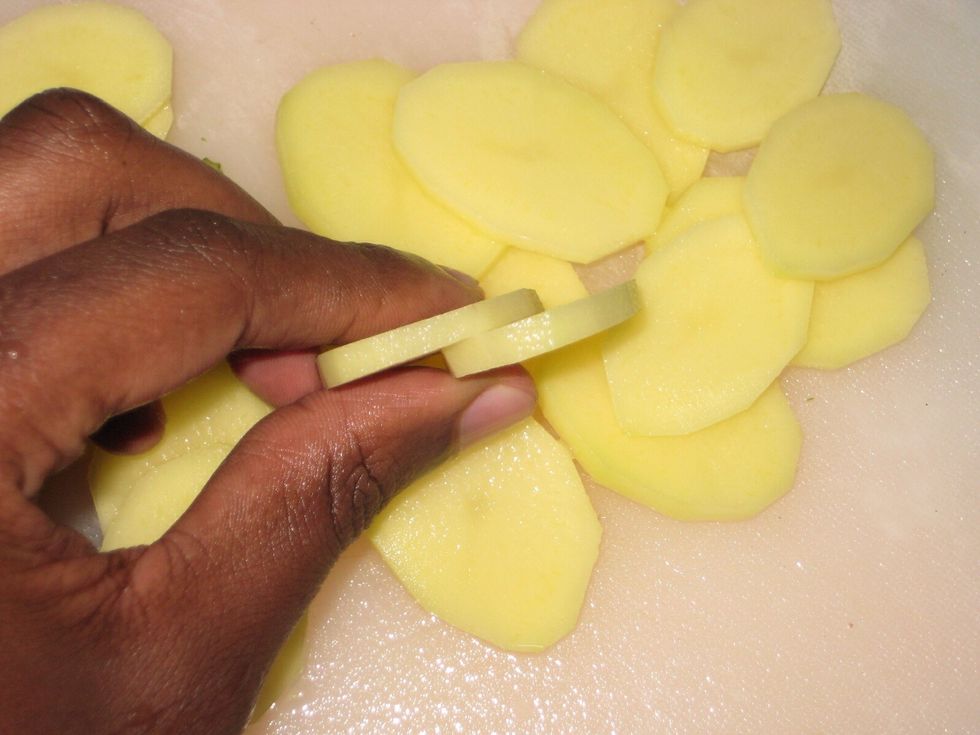 Using a knife or mandolin, slice the potatoes to this size. If too thick it will take longer to cook. If too thin, the potato will break up to smaller pieces during preparation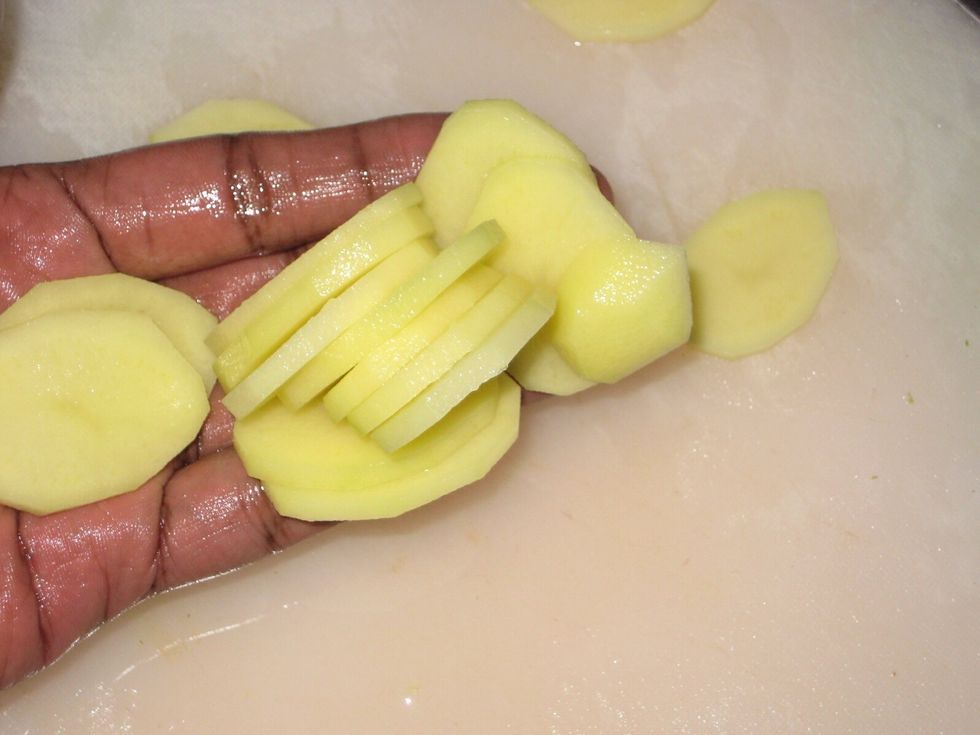 Try to slice evenly especially when using a knife. Set the sliced potatoes aside in cold water when finished.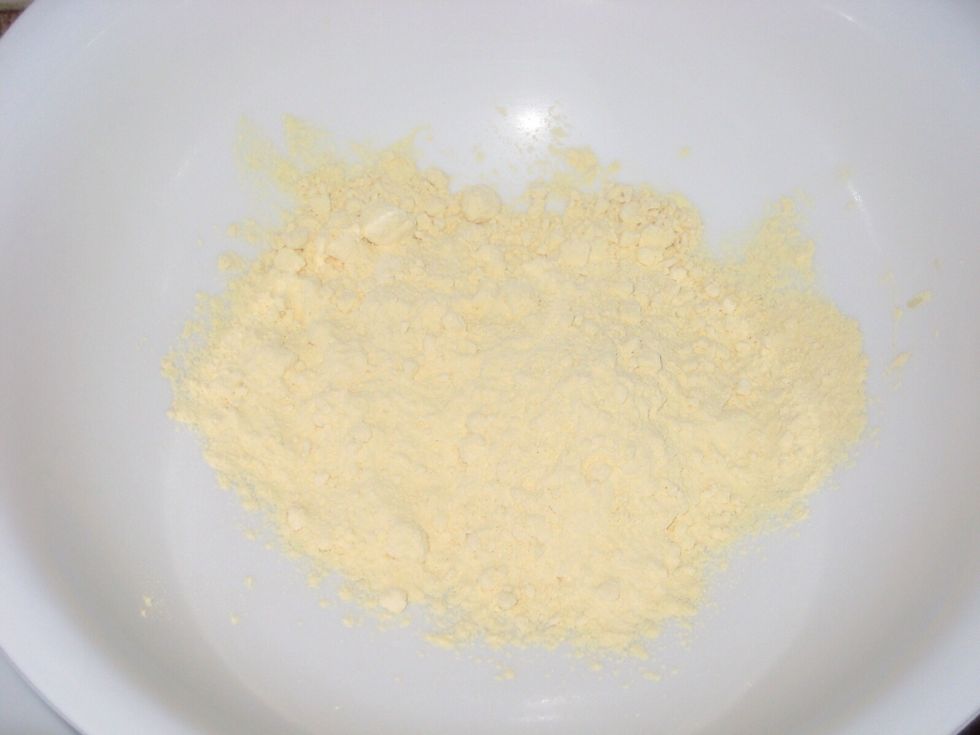 In a suitable bowl, add the gram flour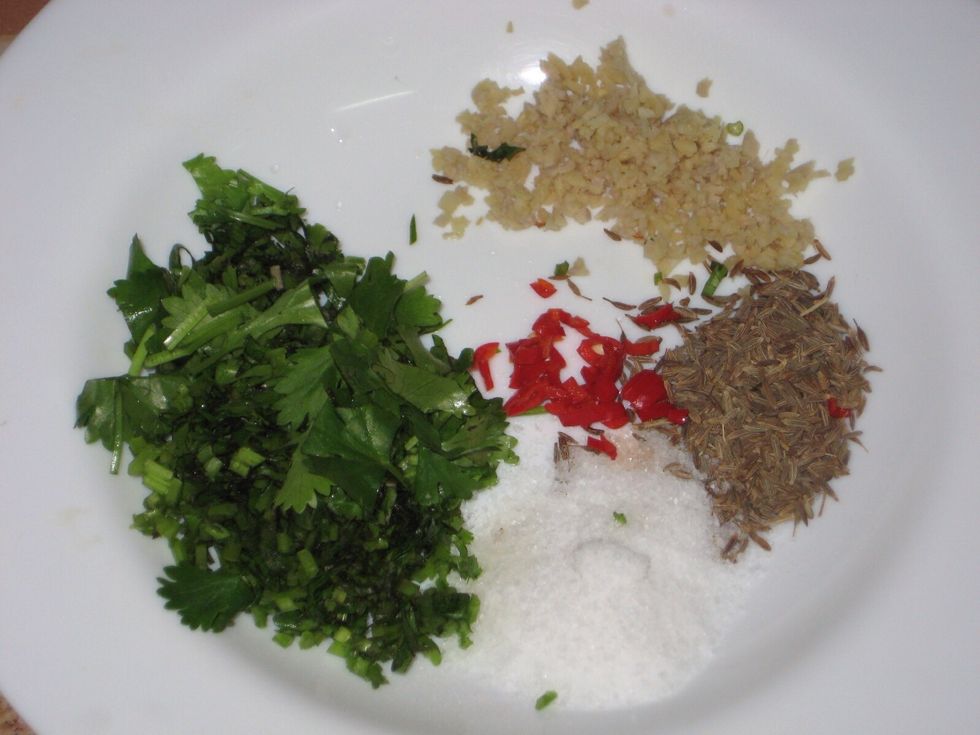 Have your other ingredients chopped and ready Here we have ginger, cumin seeds, salt, coriander(cilantro) and red chillies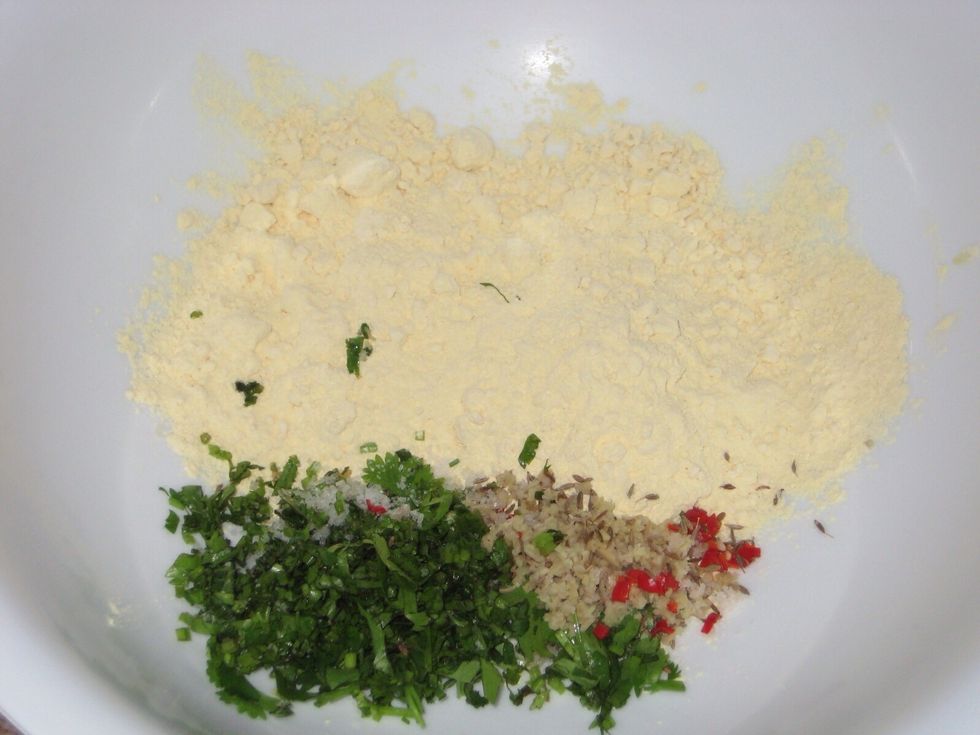 Bring all the ingredients together
Give it a quick mix until evenly distributed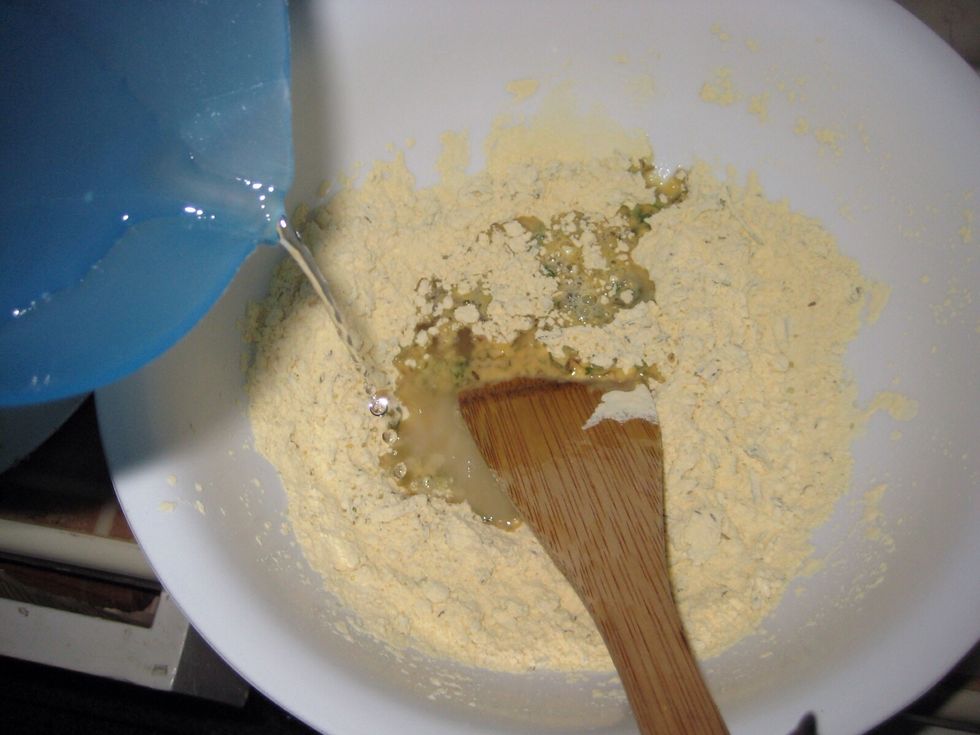 Add cold water to make a batter. Take care not to add too much water, if not sure, just add little at a time.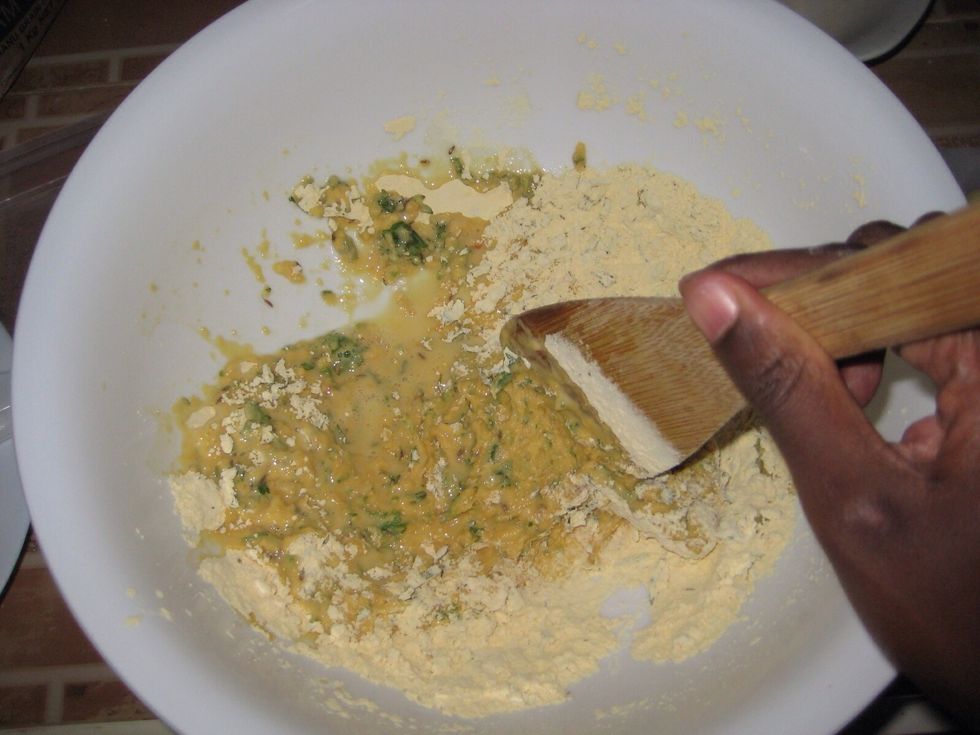 Mix to have a slightly thick batter and add little water at a time until you have the right consistency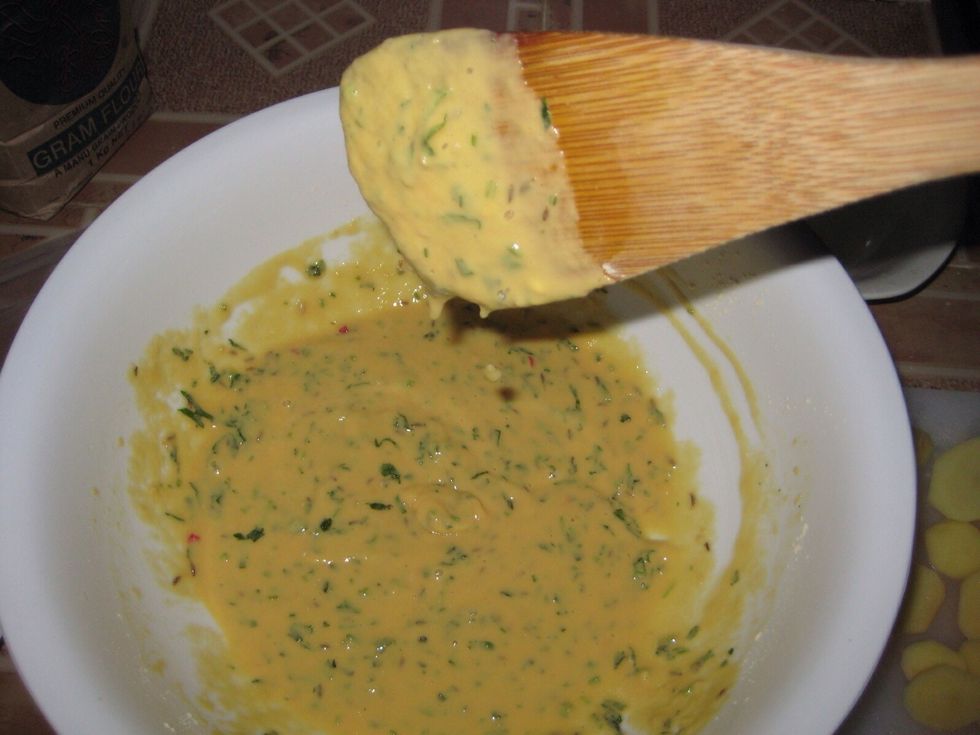 This what you need to achieve. The basic rule is have more of what you like to flavour the batter and also have something that will add colour. When ready the batter should coat the back of your spoon
Add the sliced potatoes but make sure you drain off the water.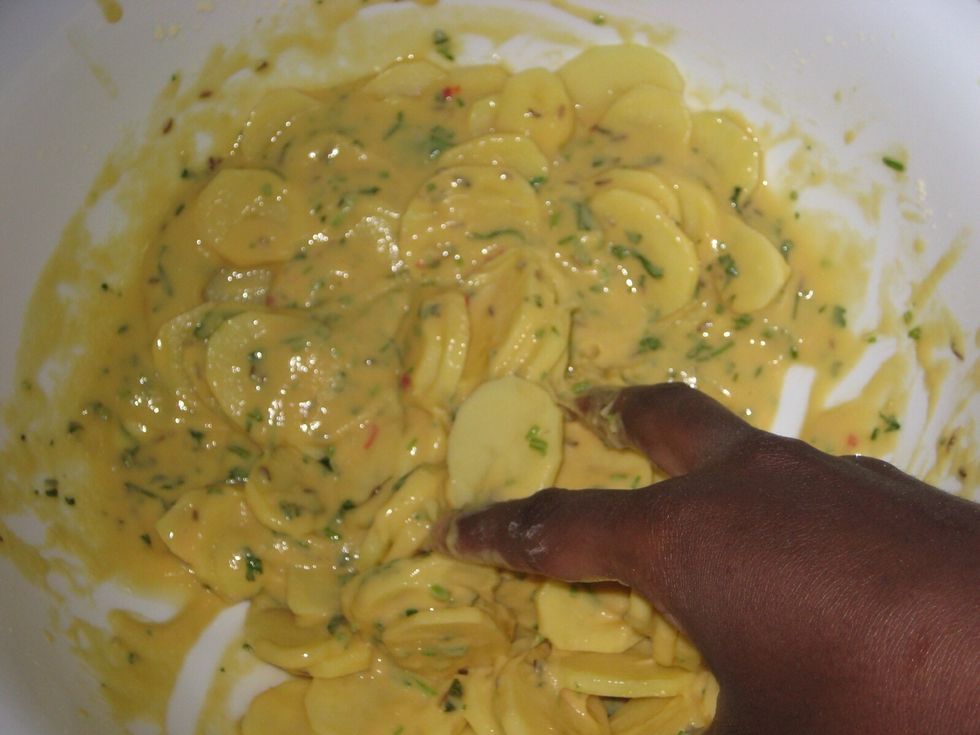 Get your hand in there and give it a good mix and allow to sit while you set up the frying oil
Have a large plate/container waiting for the cooked potatoes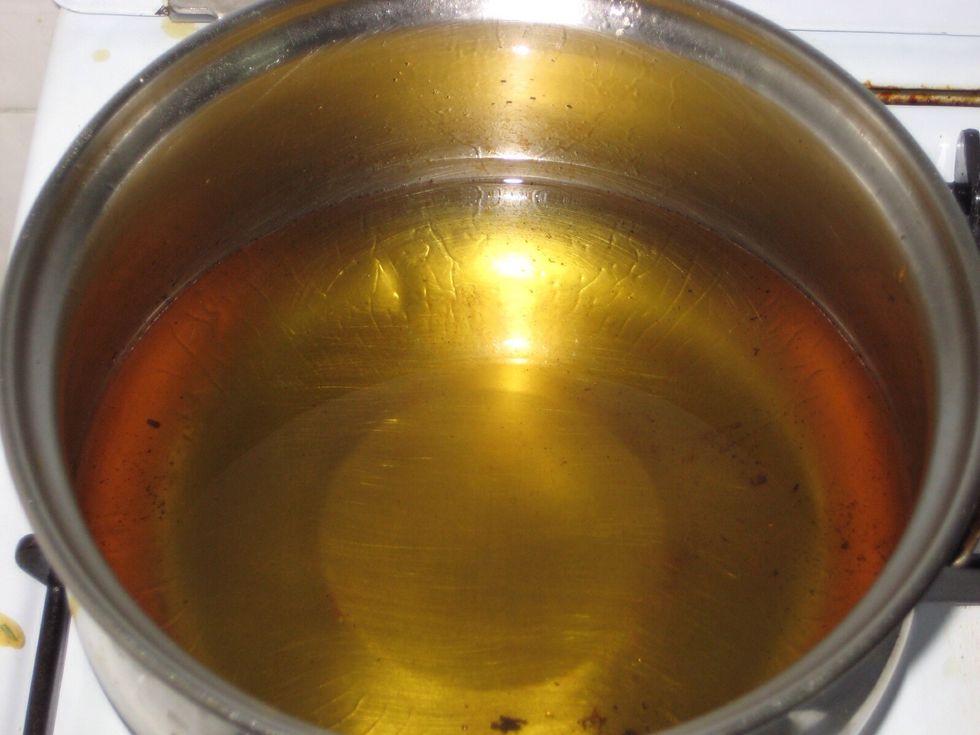 If using a pot to deep fry, fill your pot to atleast halfway with oil. For a deep fryer set it to 170C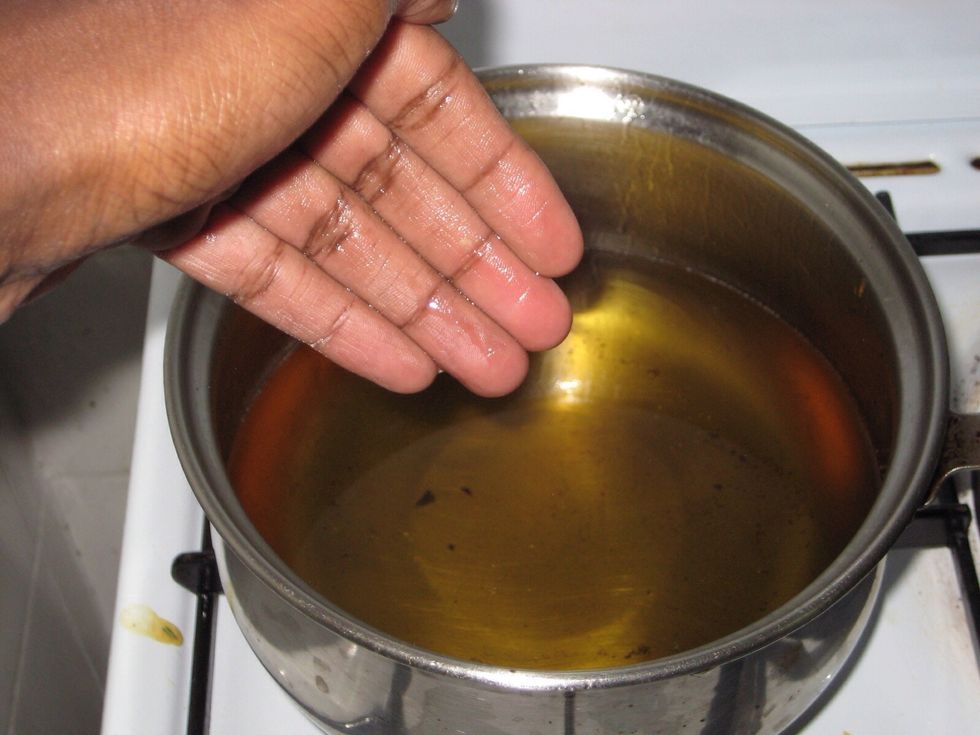 To test how hot the oil is, drop a little water into the oil and look out for a instant noise from the oil mixing with the water. The louder the sound the more hot the oil is which we don't need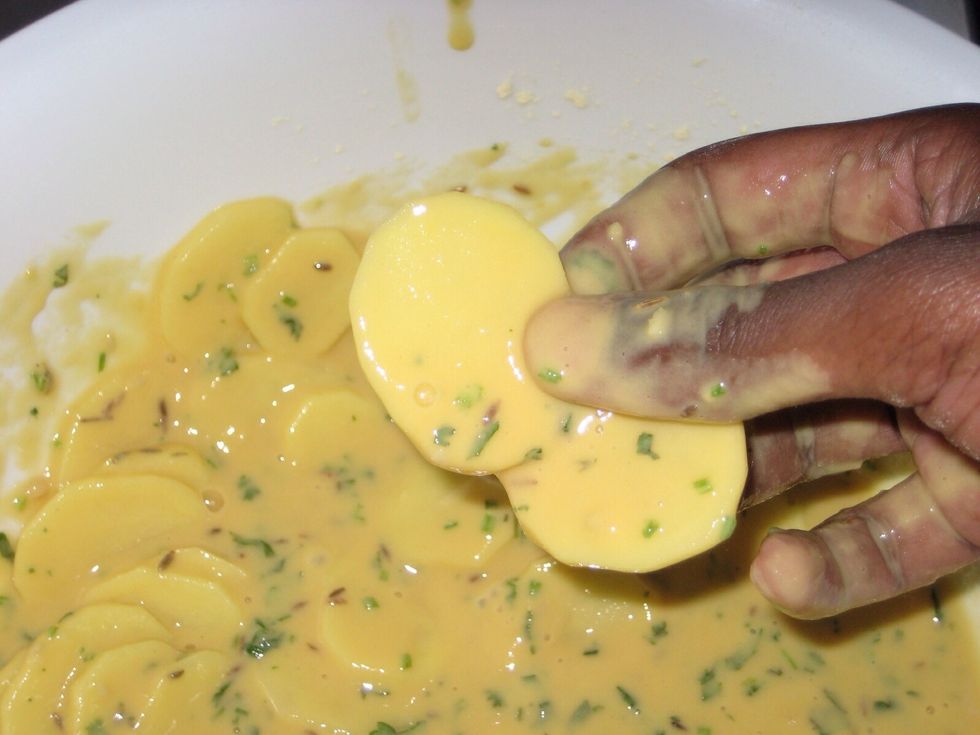 You can also confirm the oil temperature by cooking a few pieces of the potatoes. It should brown and cook within 1 minute
When cooking the potatoes, add the pieces one by one with both hands while fully coated with the batter.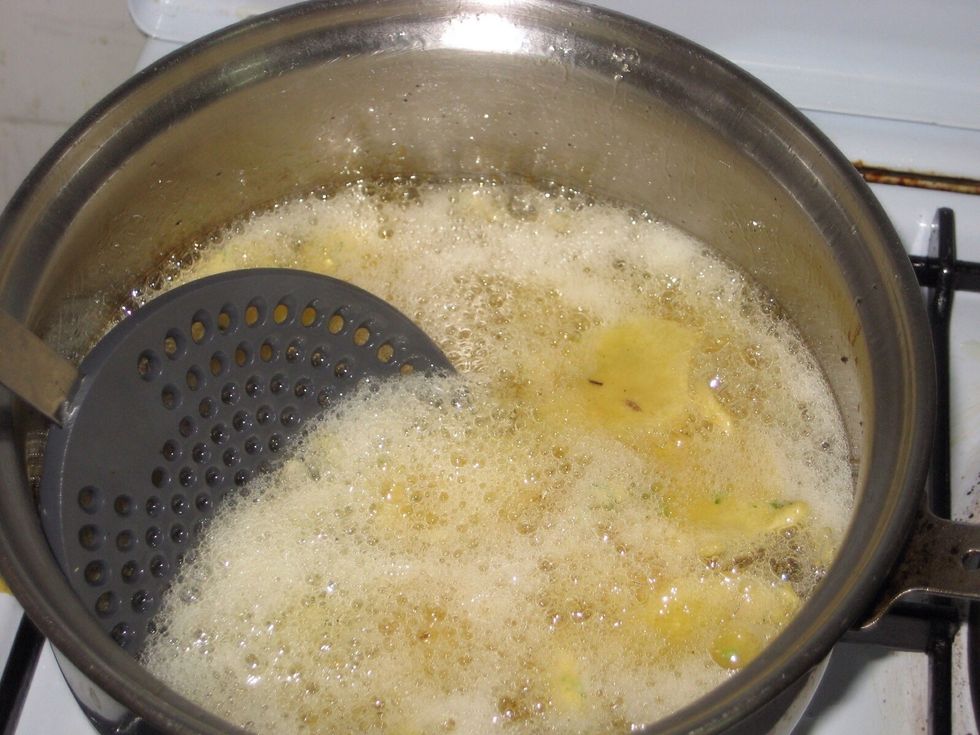 Allow to cook but do not overload the pot as the oil will get cold and affect the bhajia cooking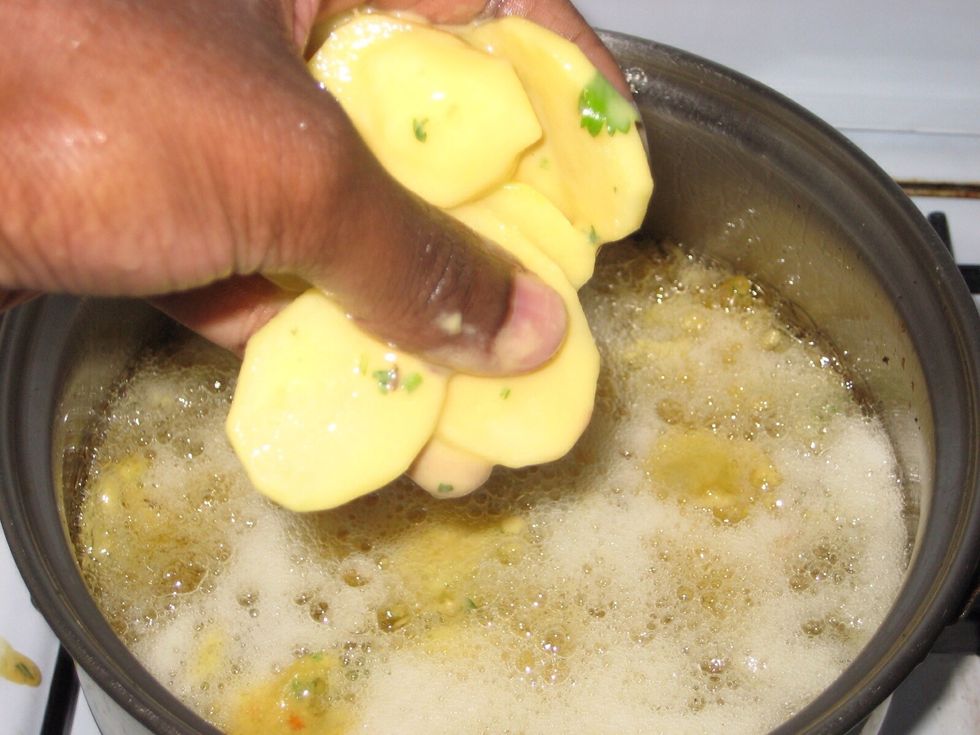 This is a big NO NO! When you add the potatoes this way what you will end up is a big lump of potatoes that are not cooked well!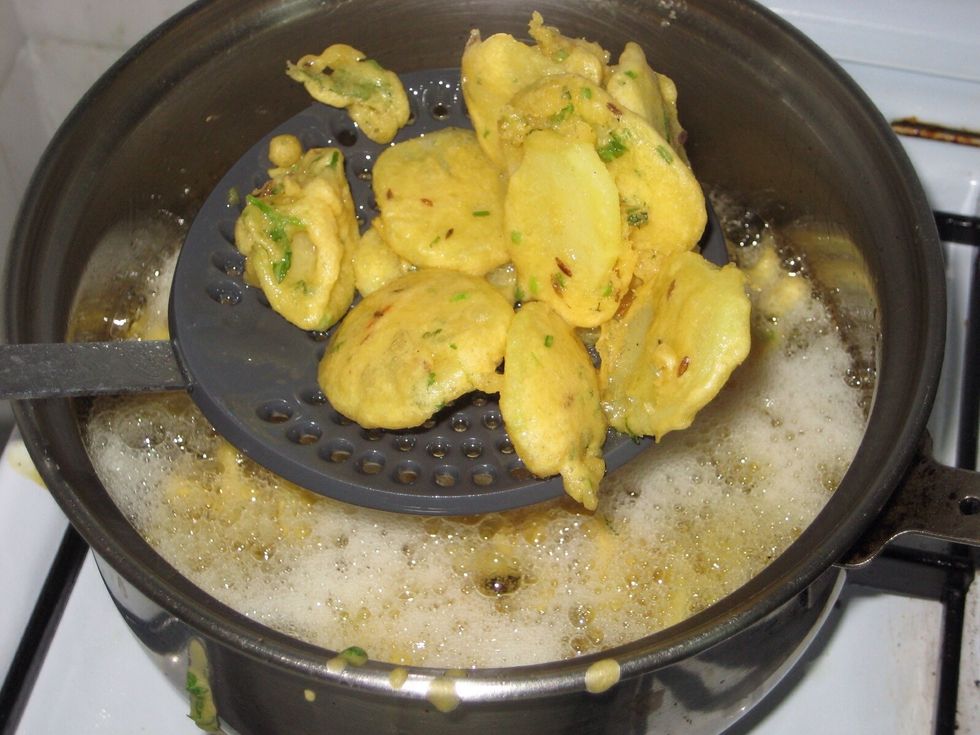 To confirm its cooked, take a piece and bite into it and confirm the seasoning and adjust it with the rest of the uncooked batch.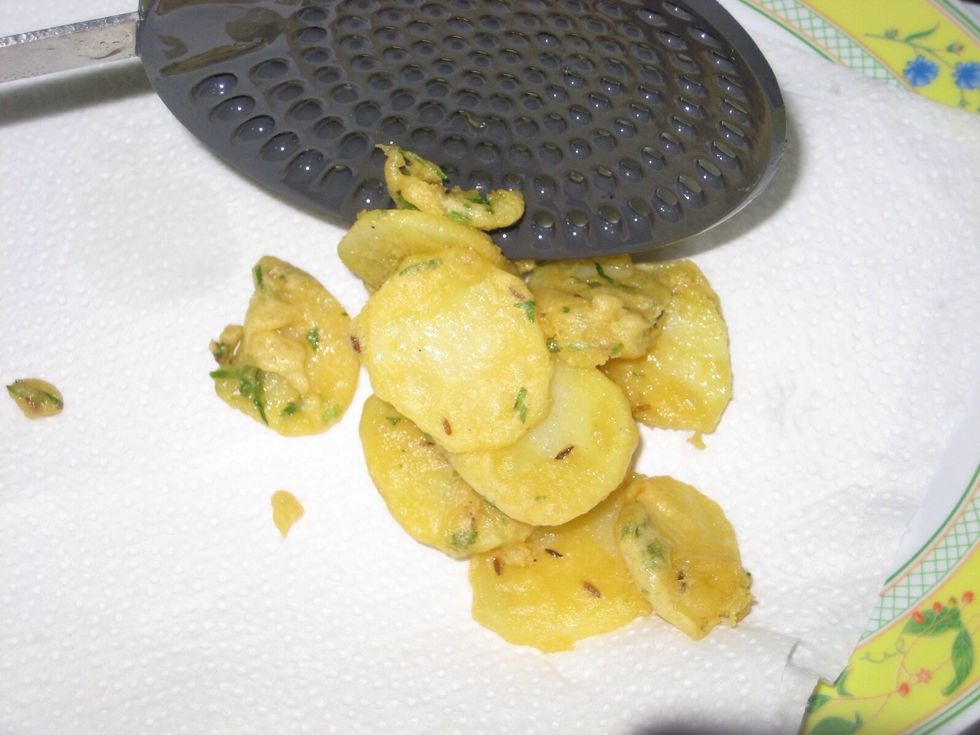 This is the first stage of cooking whereby the idea is to get the potato cooked it's not browned as desired.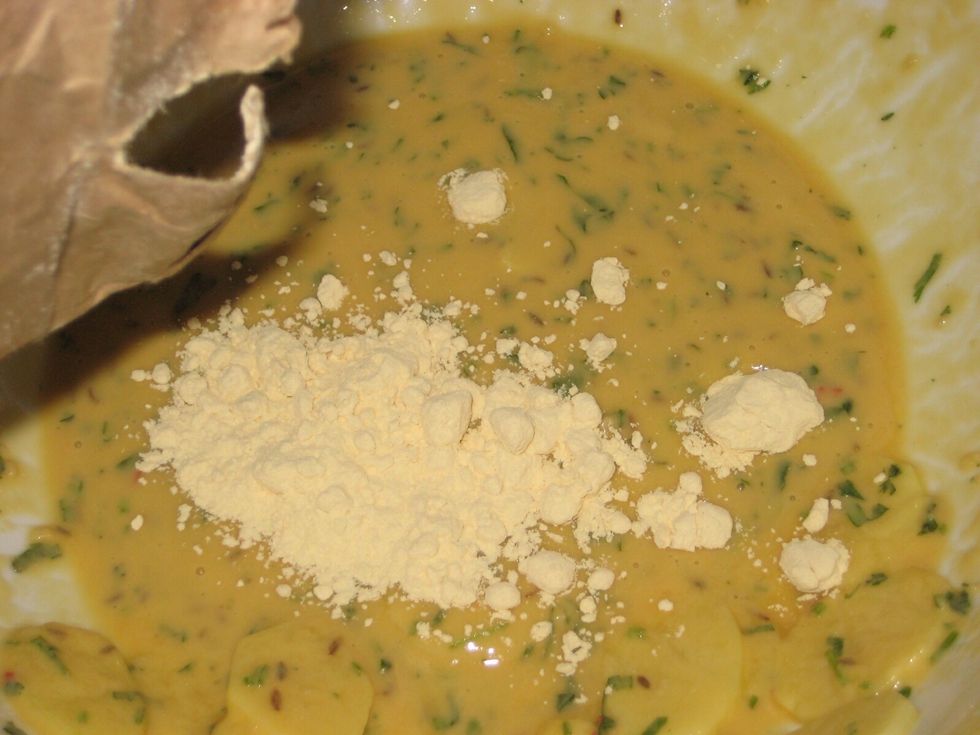 As you keep cooking the batter might become light so just add a little more flour until you get the right thickness. Make sure to adjust he seasoning incase you add too much flour.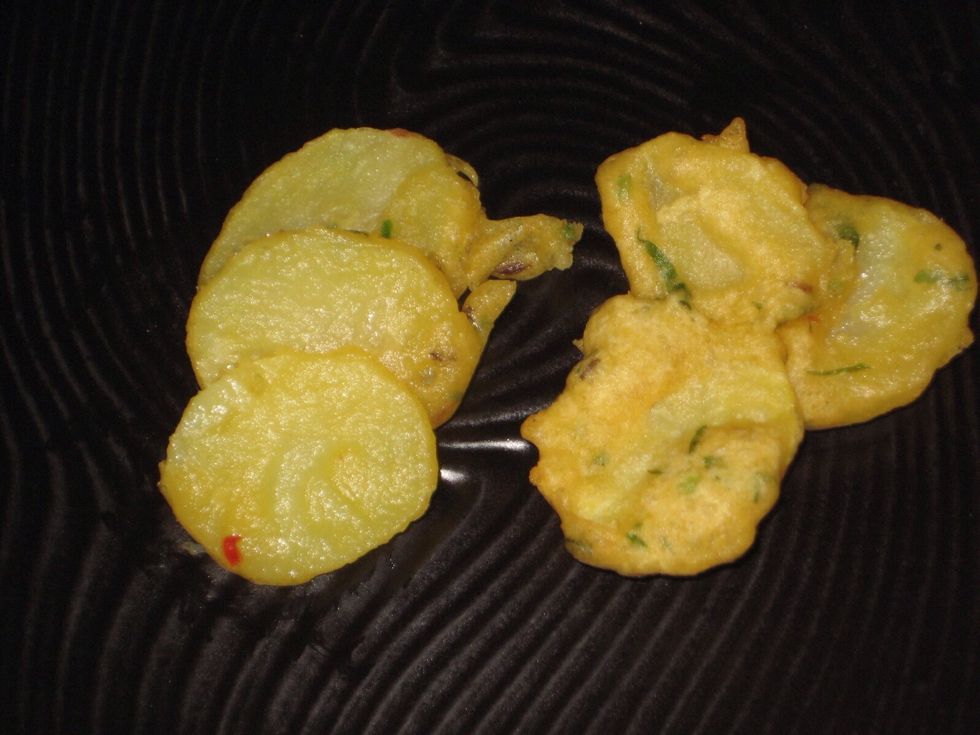 What we have in the left is pieces which were not coated well with the bhajia batter because it's not thick enough and while on the right its what you should aim for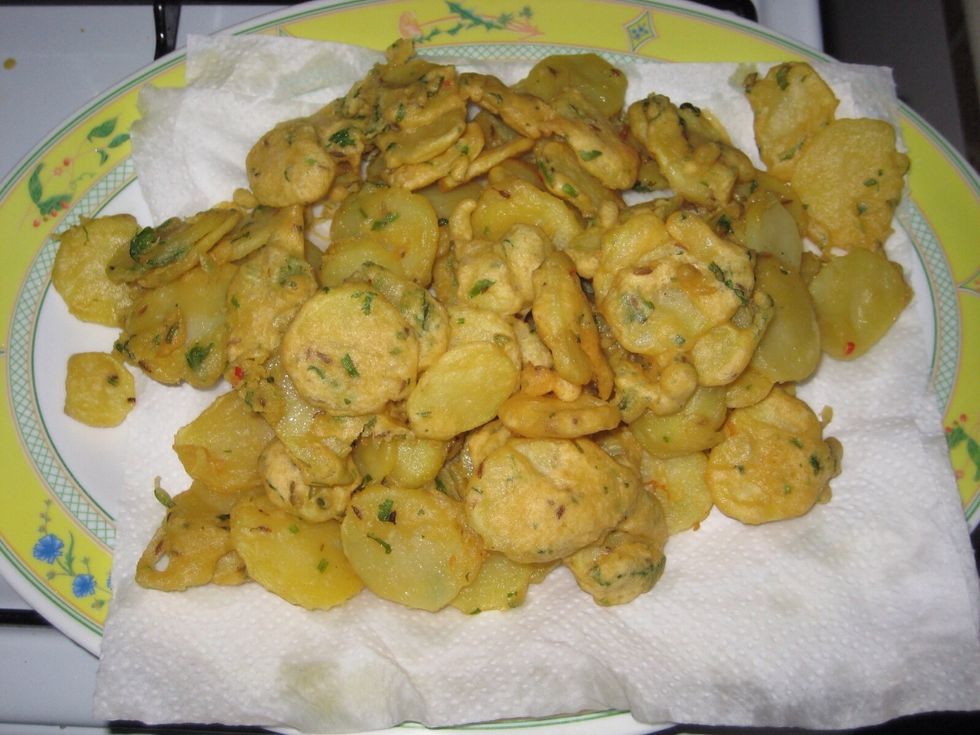 This batch has been fried once(blanched) until the potato is cooked but not crispy on the outside. You can cook up to this stage and finish off later even after refrigerating.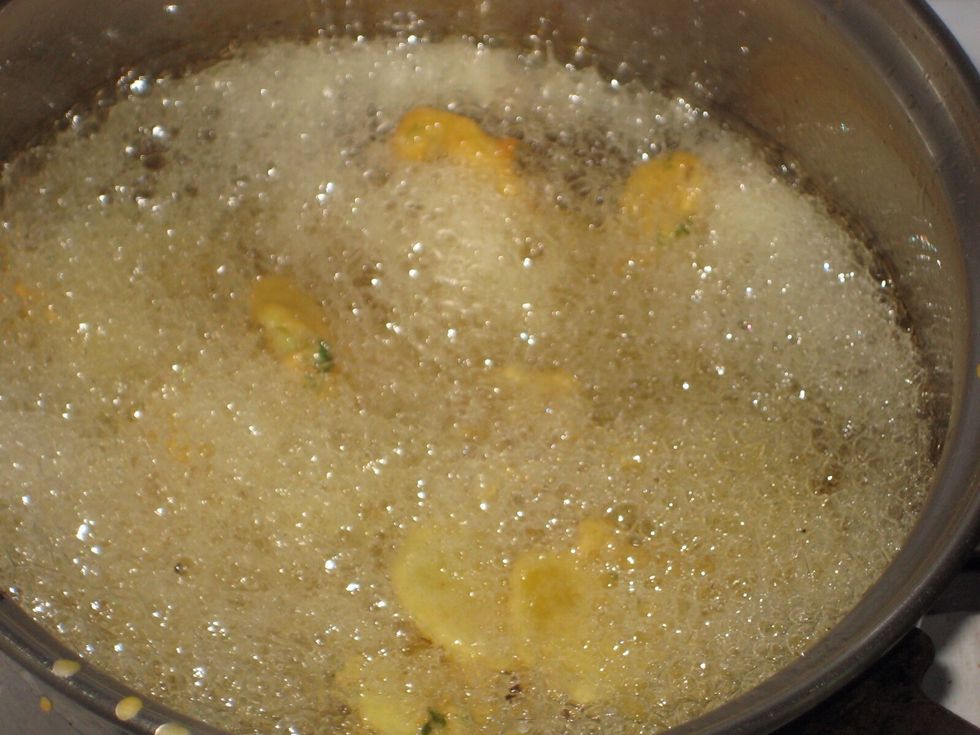 When you are ready to have your bhajia heat up your oil to 180C and place your precooked potatoes to cook until golden brown in colour
Yum yum! Remove from the oil and place on a waiting plate with a paper towel ready for service
This is what to look forward to....Serve hot as a snack or part of a meal
Gram flour
Ginger
Chillies(red)
Coriander
Cumin seeds/fennel seeds
Salt
Potatoes
Chef Raphael
I'm passionate about food and want to share what I know with the world and make people appreciate the simplicity in making a simple nutritious meals @ home