This is a great way to use up left over rice from a couple of days ago. The rice should be pre-cooked and dried out by leaving it in the fridge for a day or two before you start.
12
Get all the ingredients together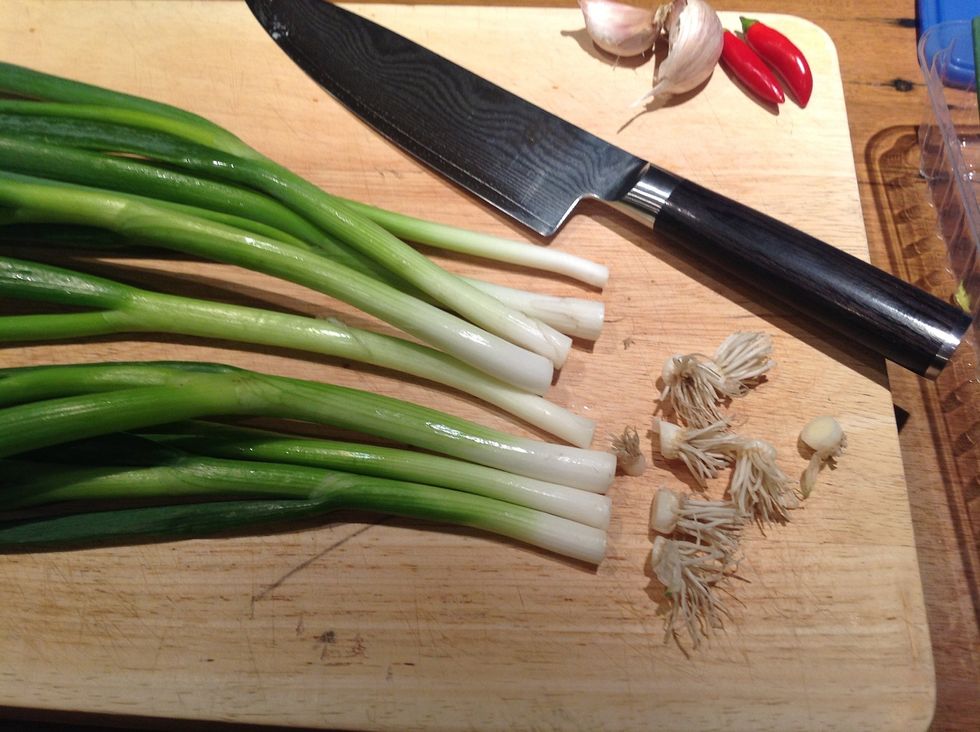 Chop end off spring onions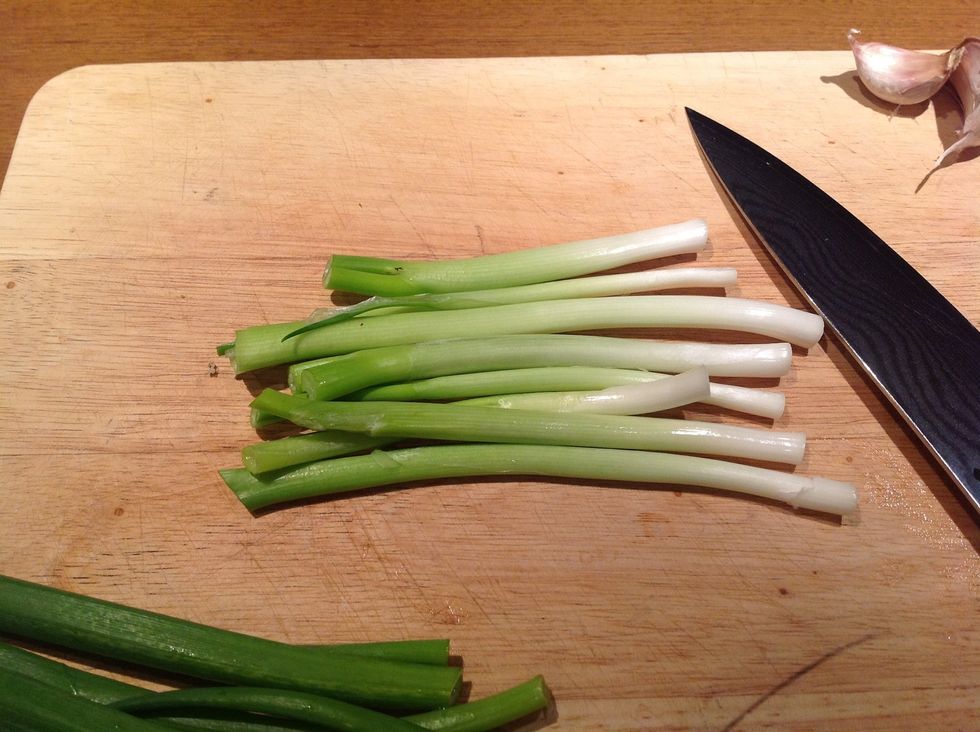 Chop the other ends off spring onions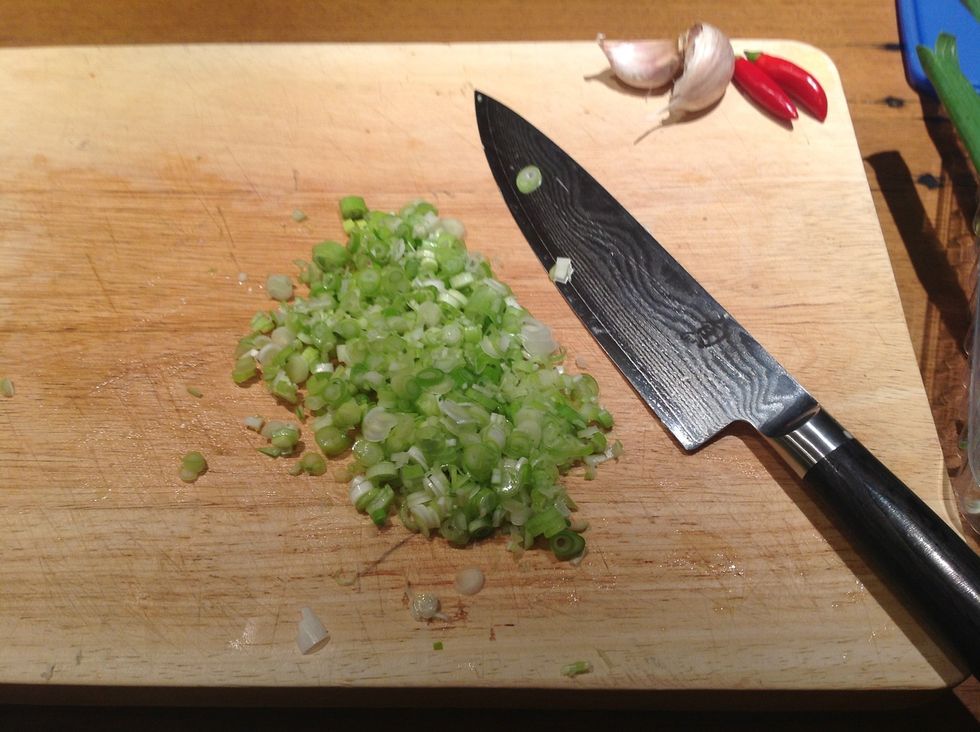 Now cut the the spring onions into itsy bitty pieces.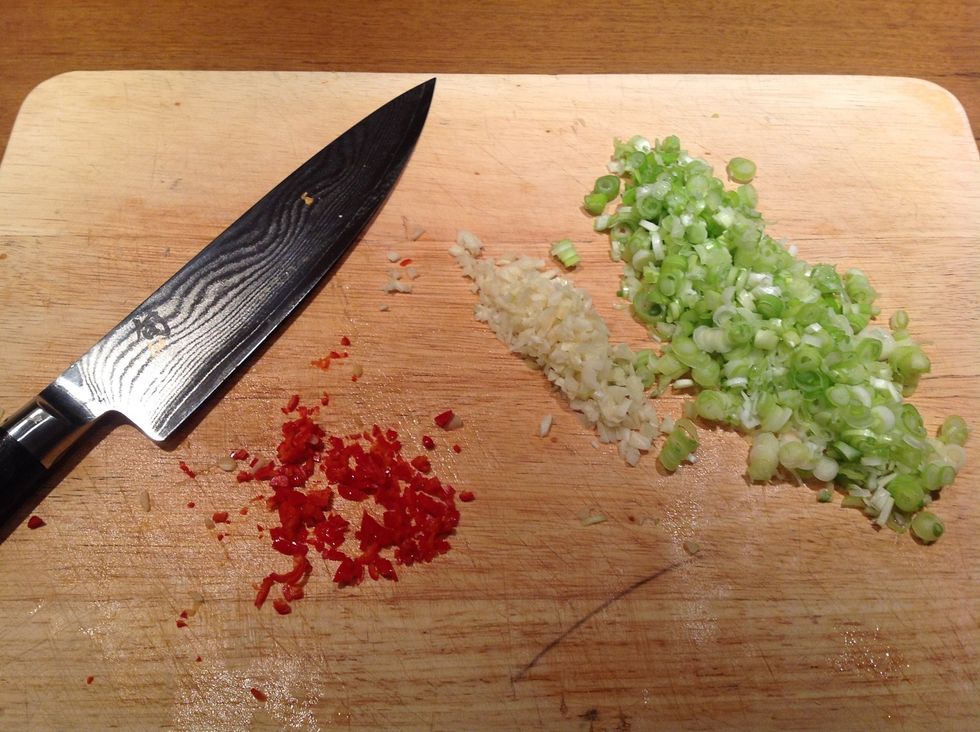 Also chop the garlic and chilli into itsy bitty pieces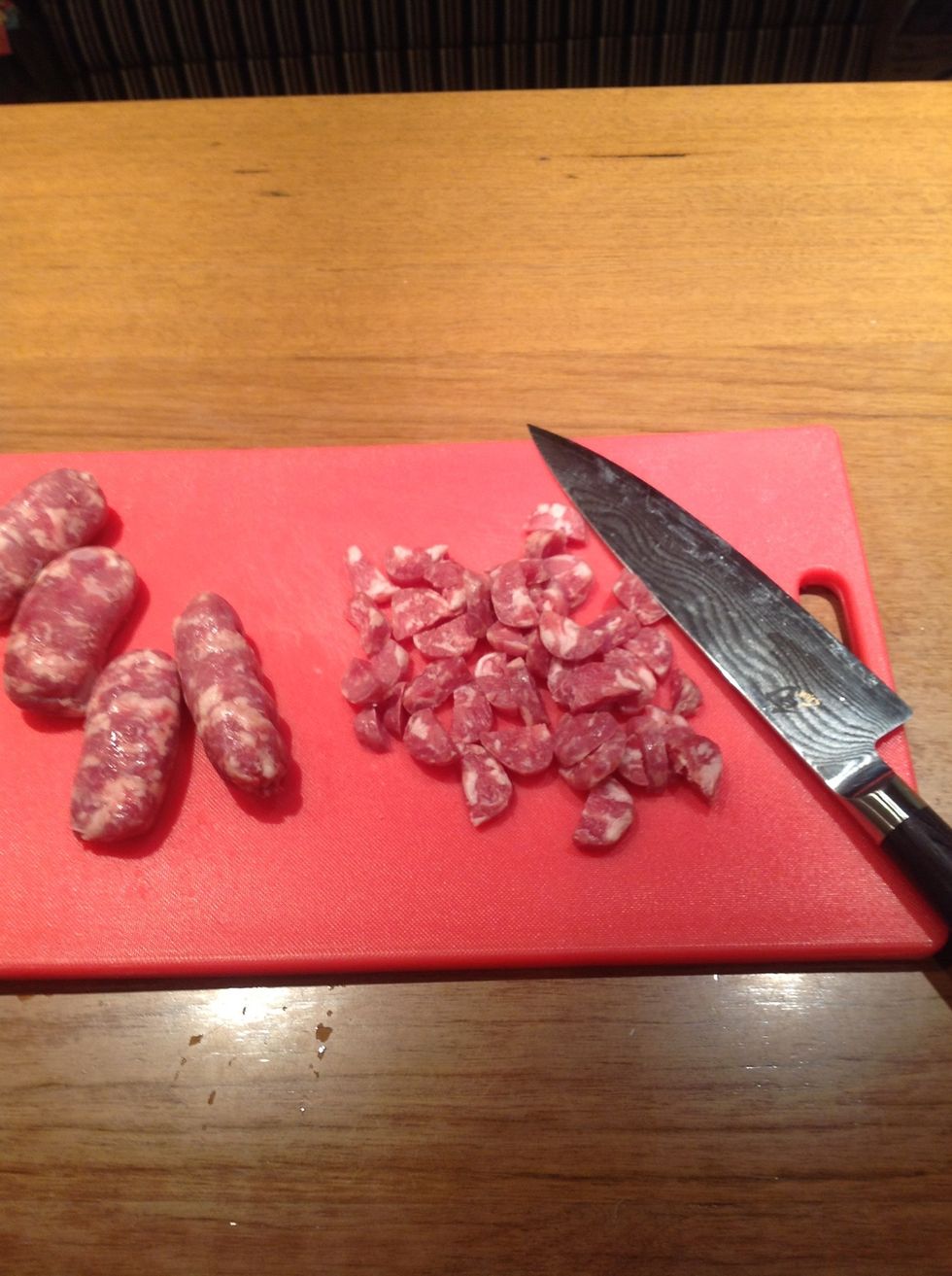 Chop your Taiwanese sausages or cha siu or whatever you're using into pieces.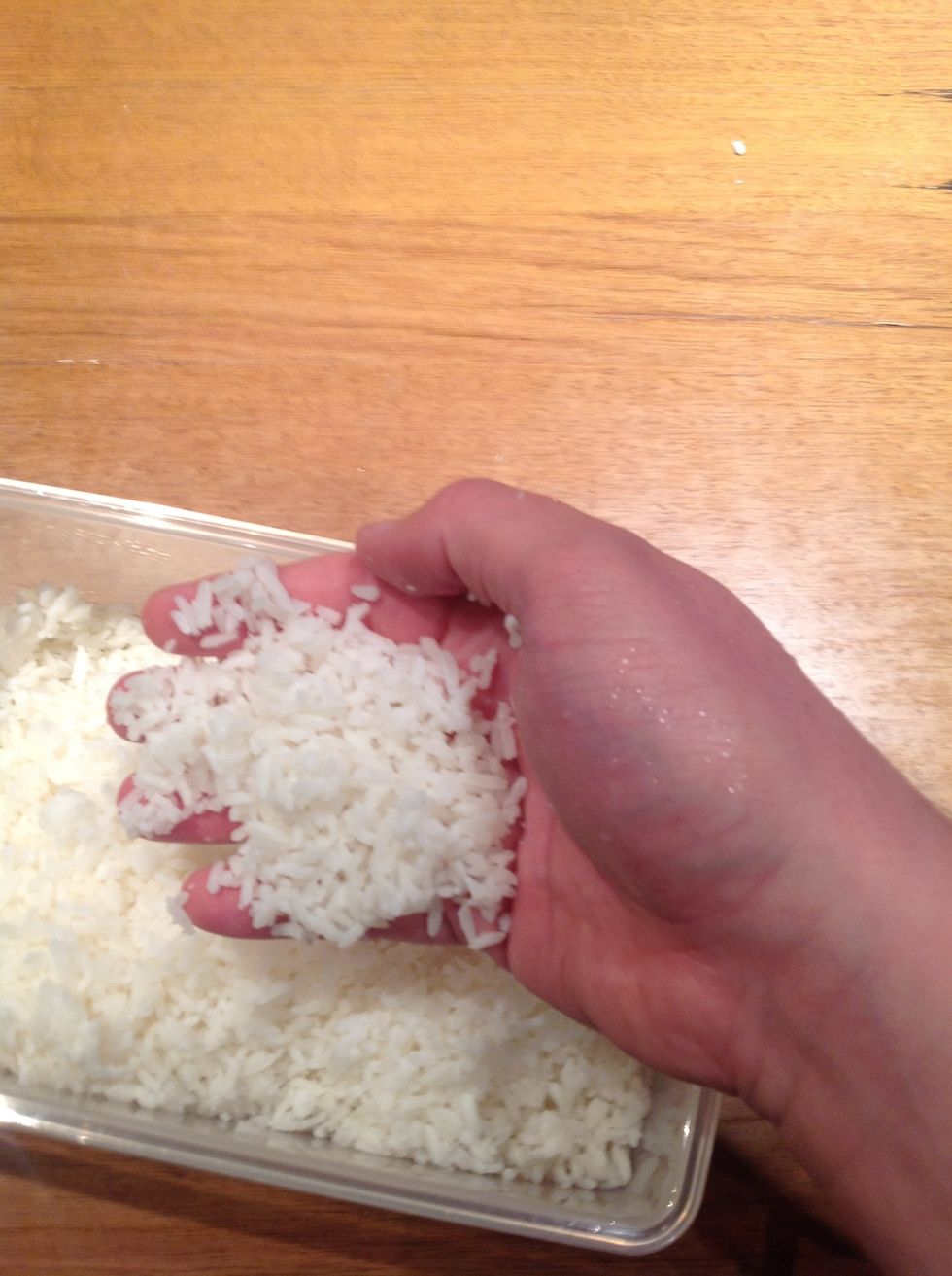 Get your day or two old rice and break it up into grains. It should have dried out in the fridge a bit.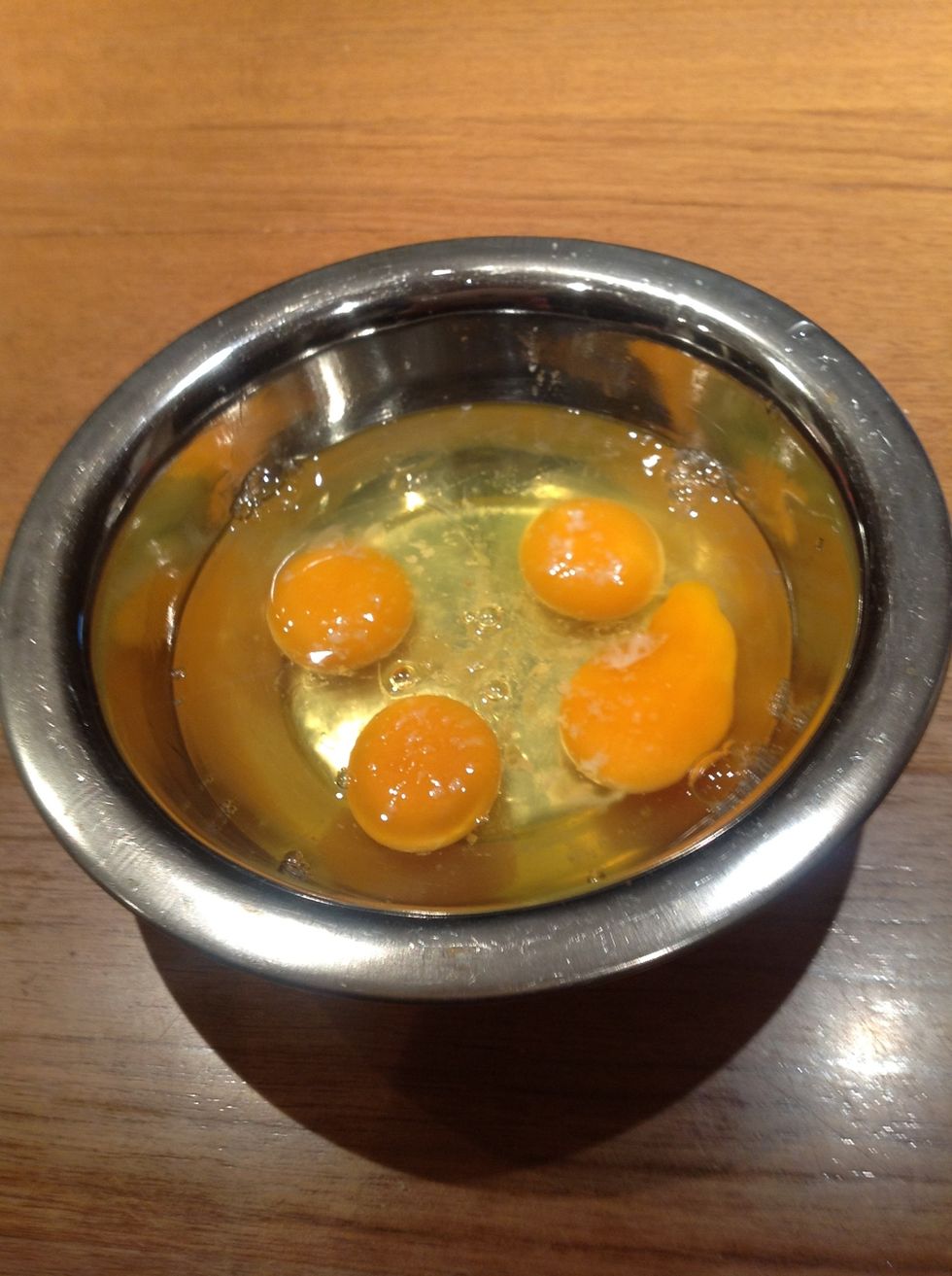 Chuck some eggs in a bowl.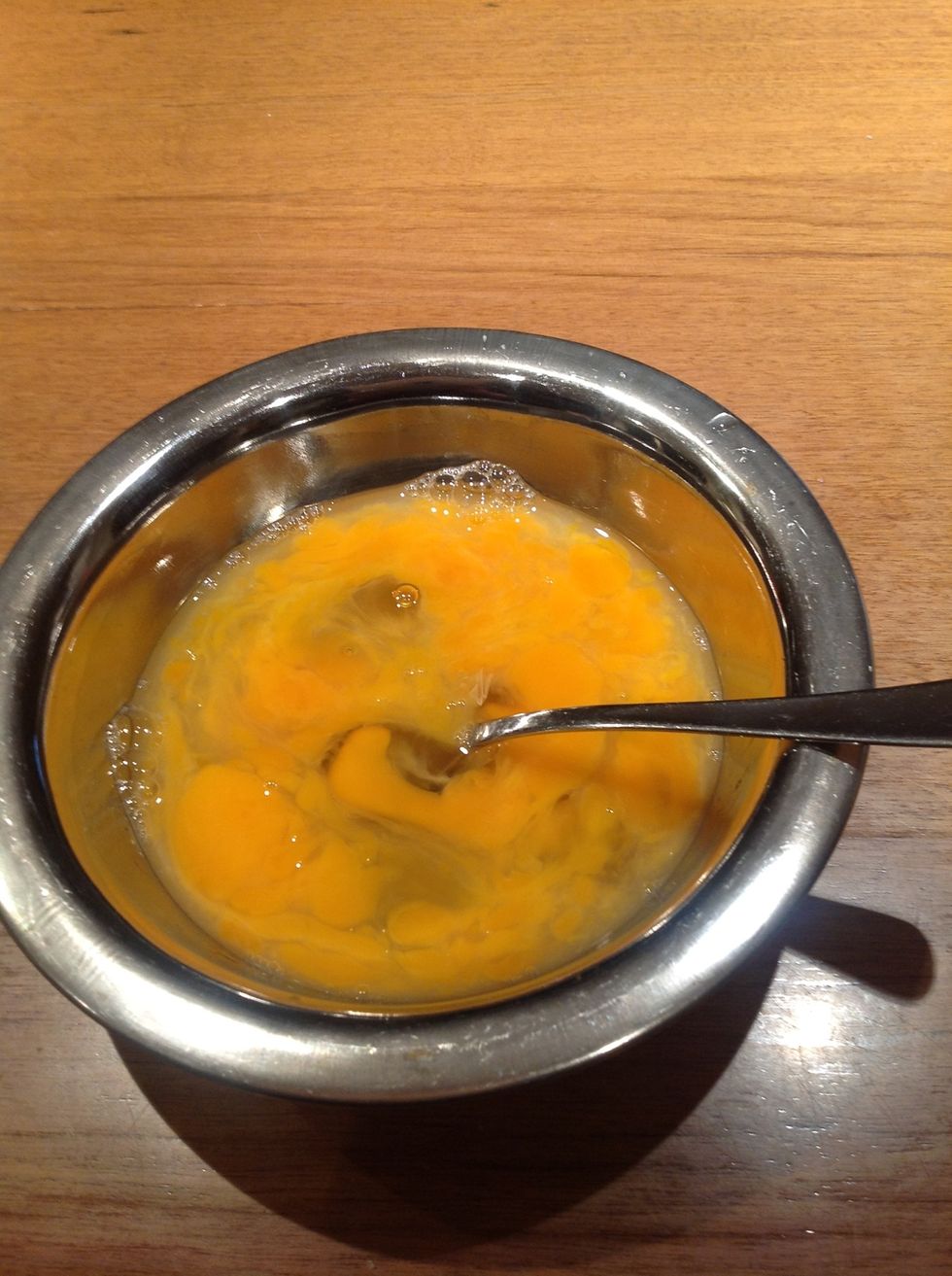 Mix up your eggs a bit. Not too much, we're not making scrambled eggs here. Add a pinch of salt.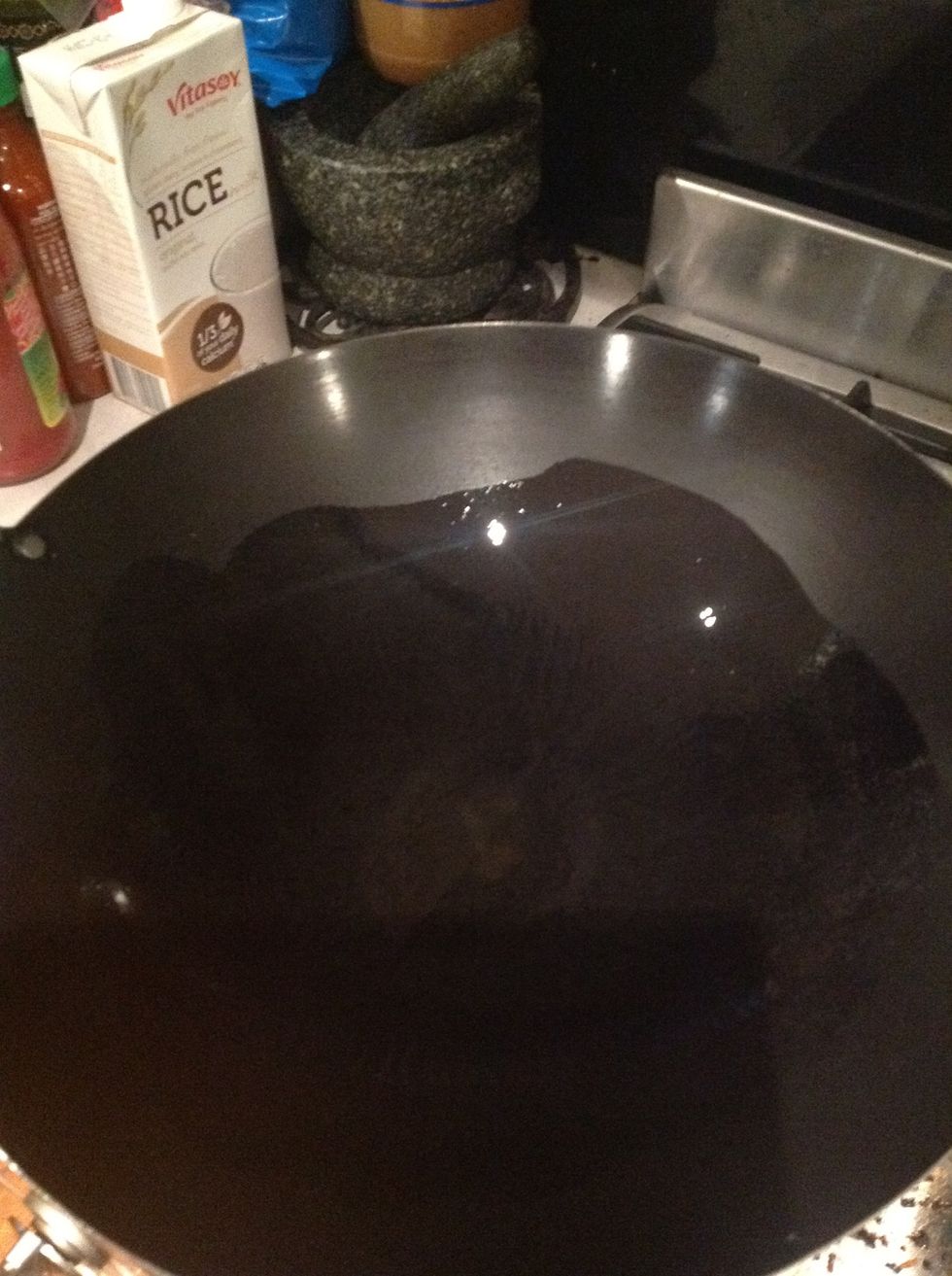 Put your wok on the flame, and add oil in. Move it all around so there's a good coating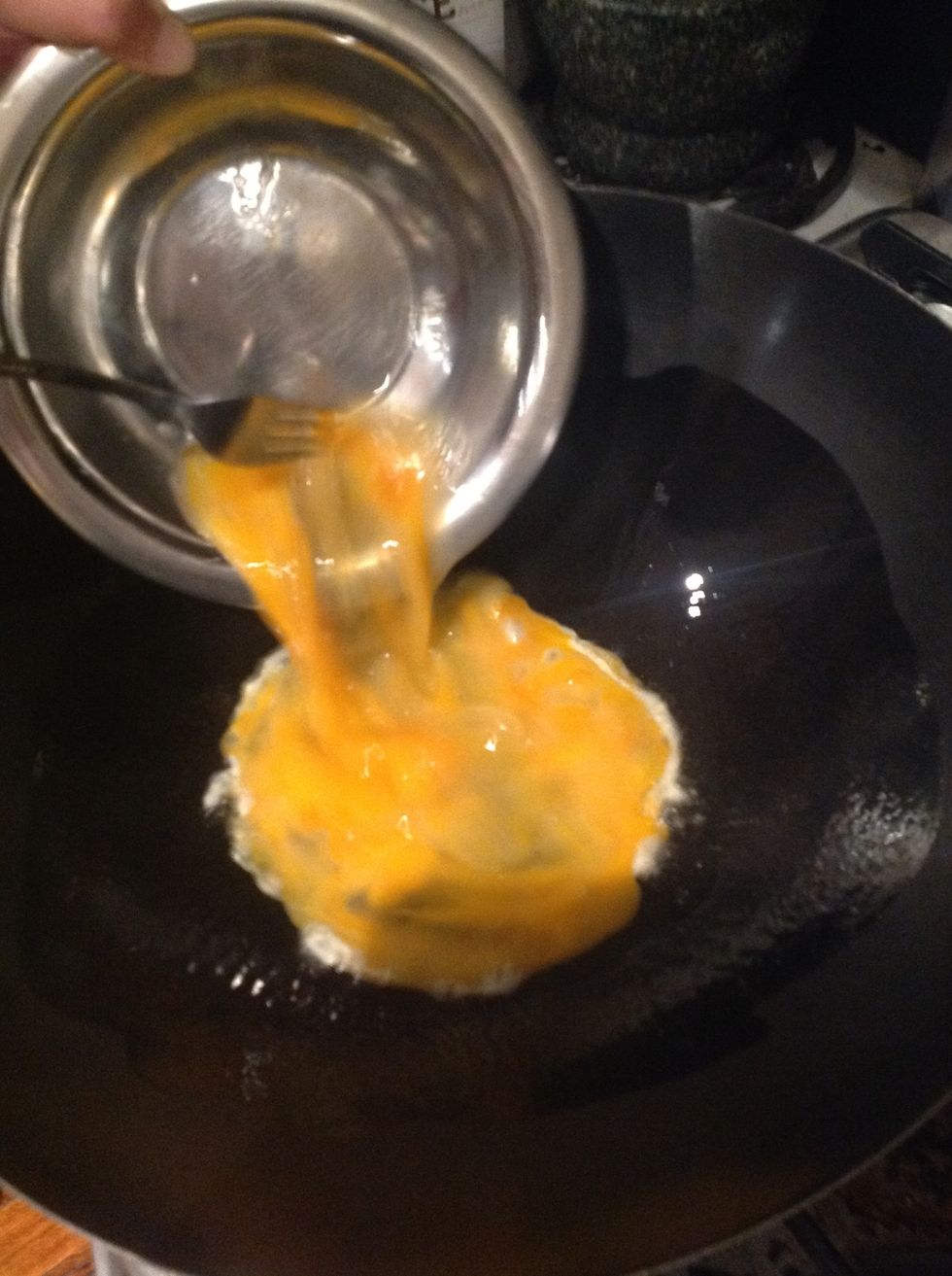 When the wok is heated up, put the eggs in. They should start sizzling right away.
Move the wok around so the eggs spread out
Keep moving the wok around to make a big egg circle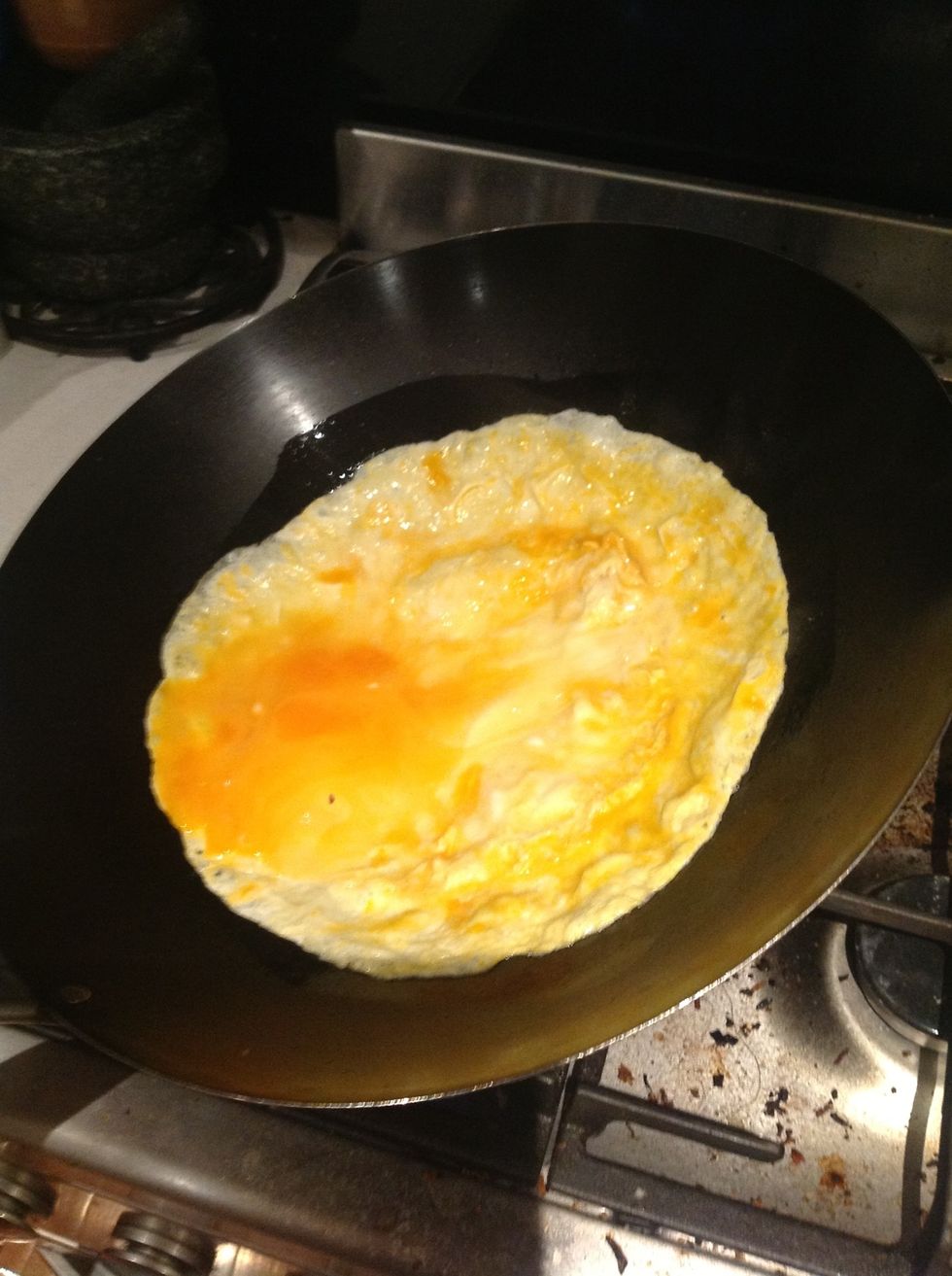 It should look something like this when the egg is all spread out over the wok. Let it cook a bit to firm up.
Now do your best to flip it without getting egg everywhere. Let it cook a bit more on the other side.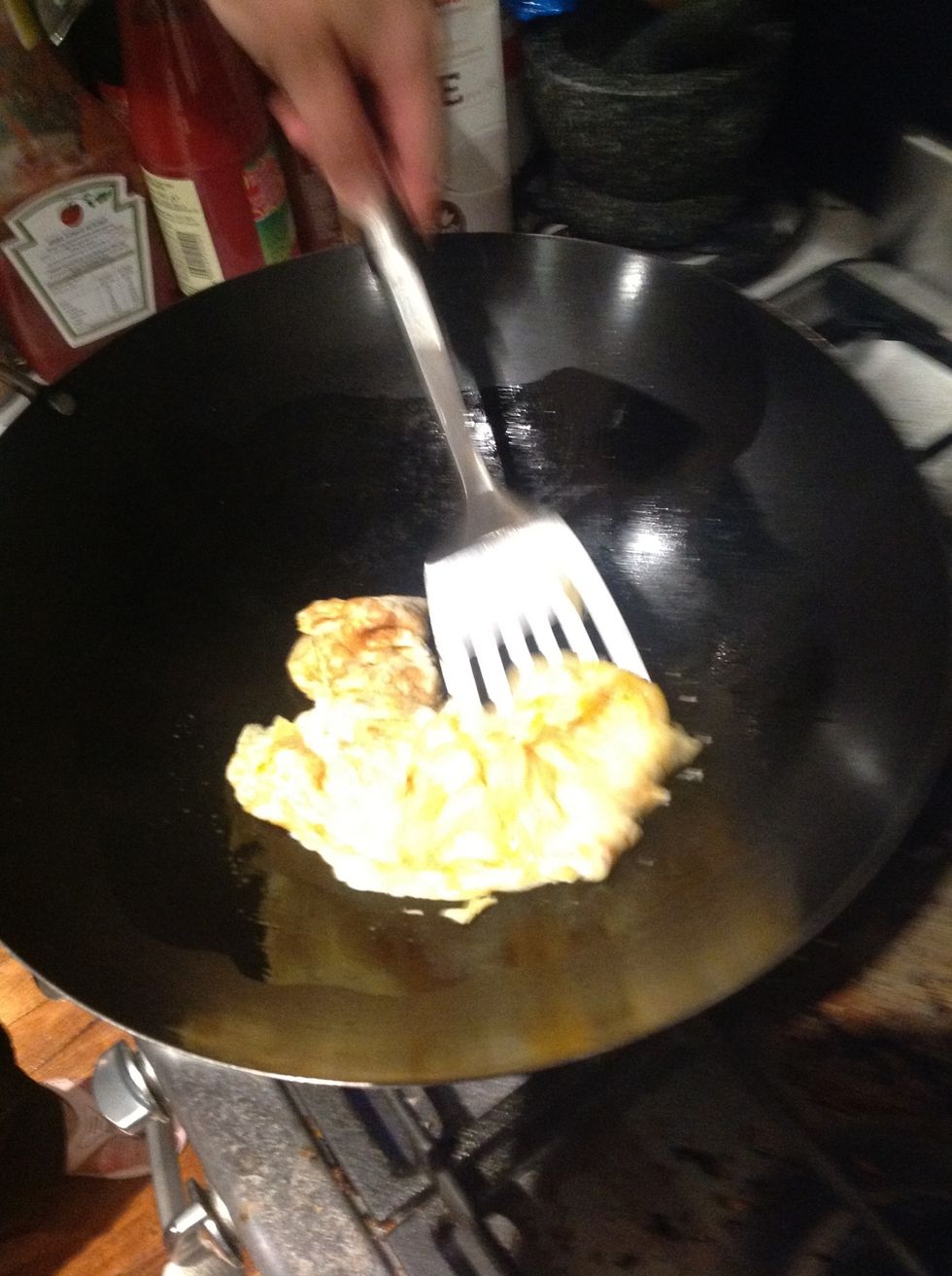 Now break the eg up into pieces.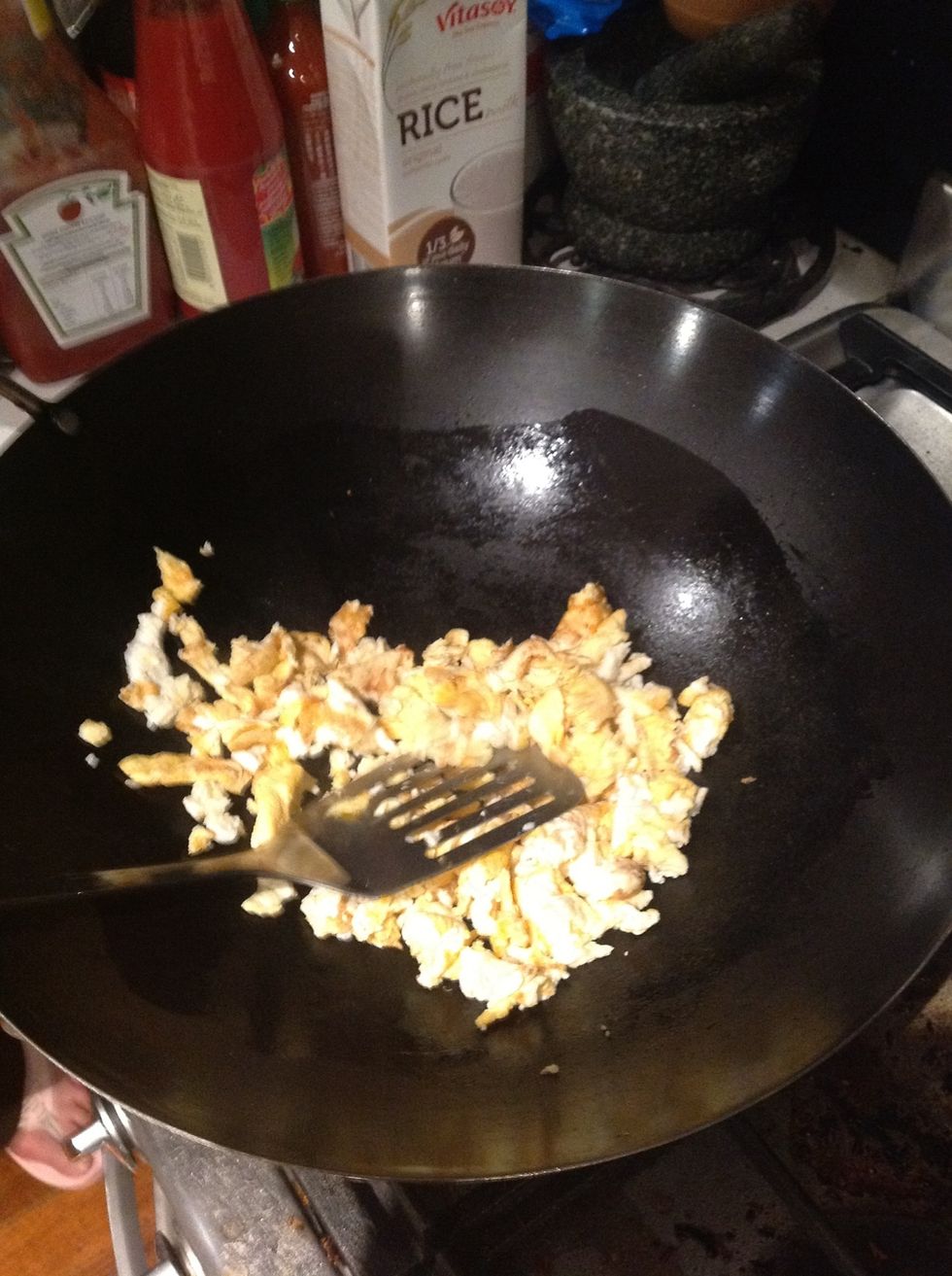 Stir the pieces around the wok so they brown up a bit
Now put the eggs in a bowl. We'll come back to them later.
Next put the bacon in the wok. Render the fat out.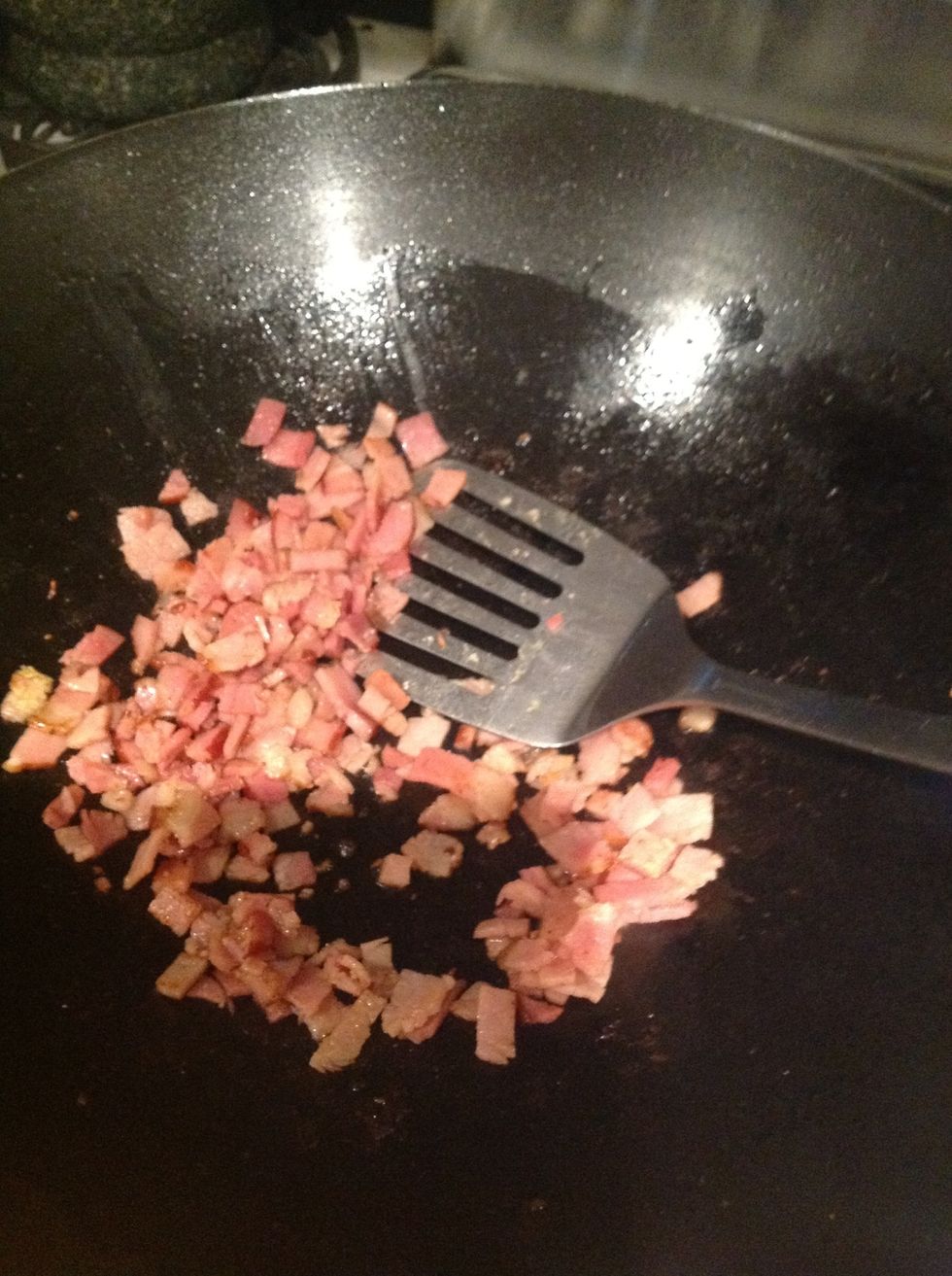 Move the bacon around so it is evenly done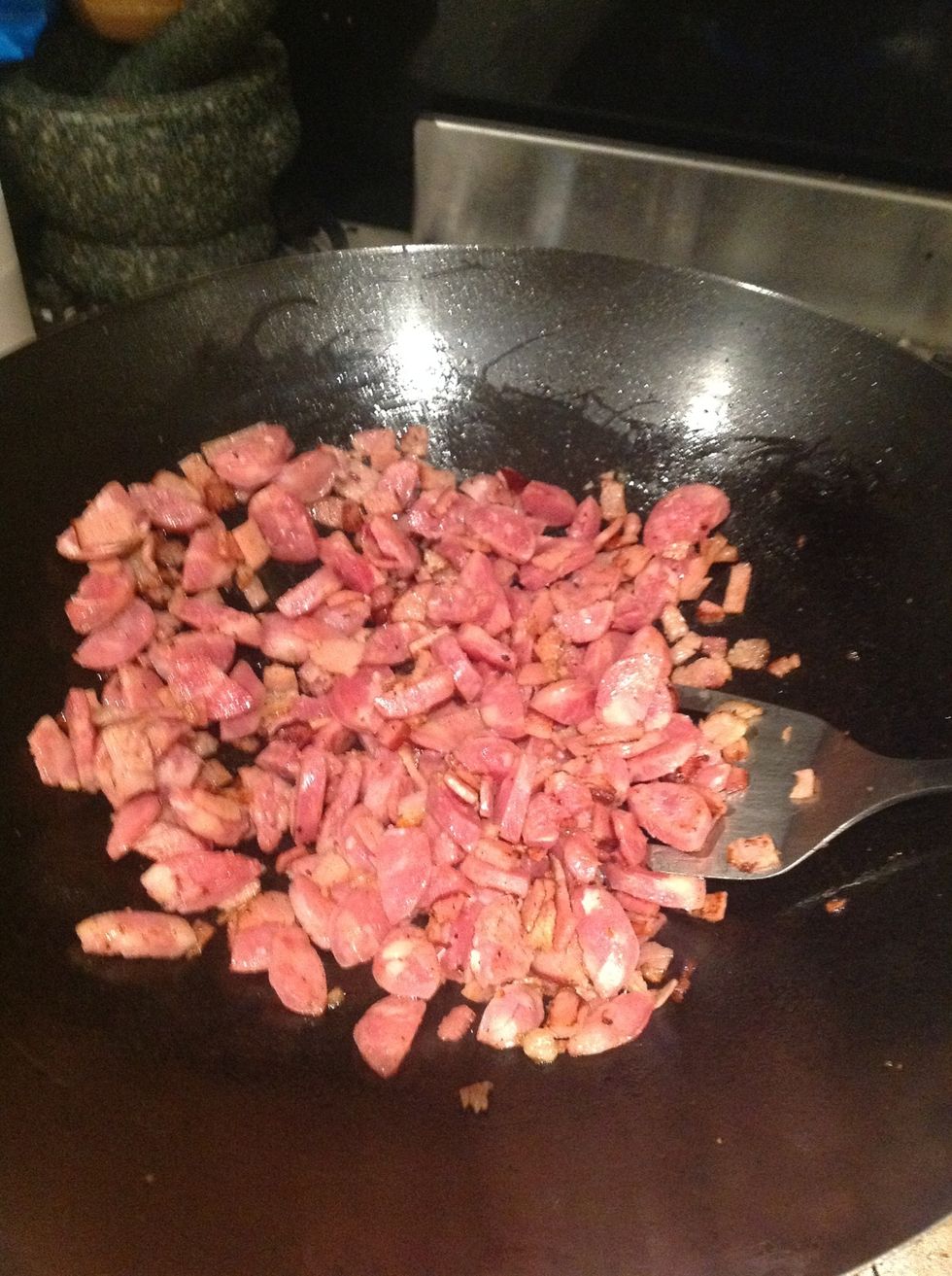 Now add the sausage Taiwanese sausages or cha siu pieces and continue frying until cooked through.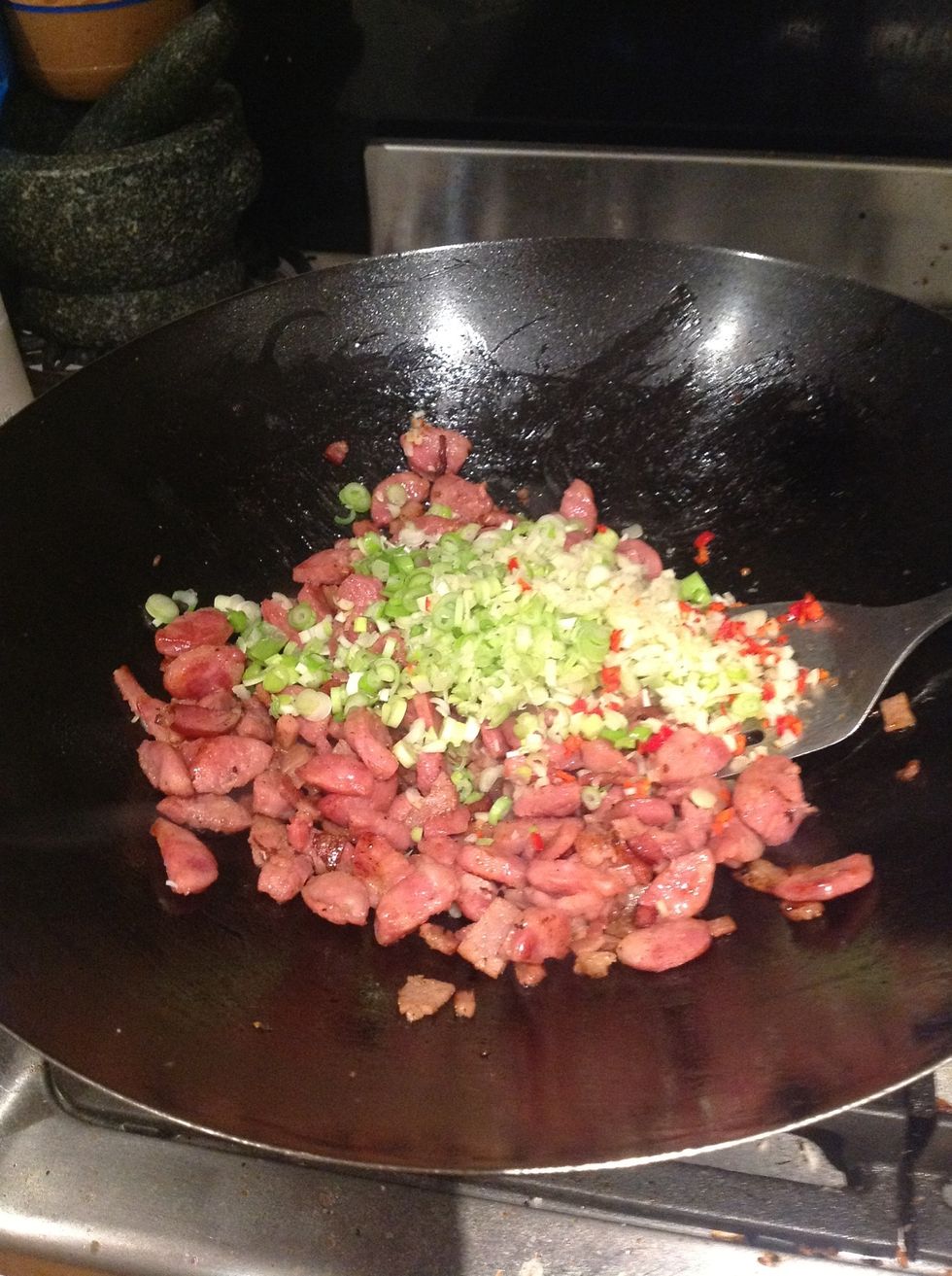 Add the spring onion, garlic and chilli.
Stir and fry everything together. Put it in another bowl next to the eggs.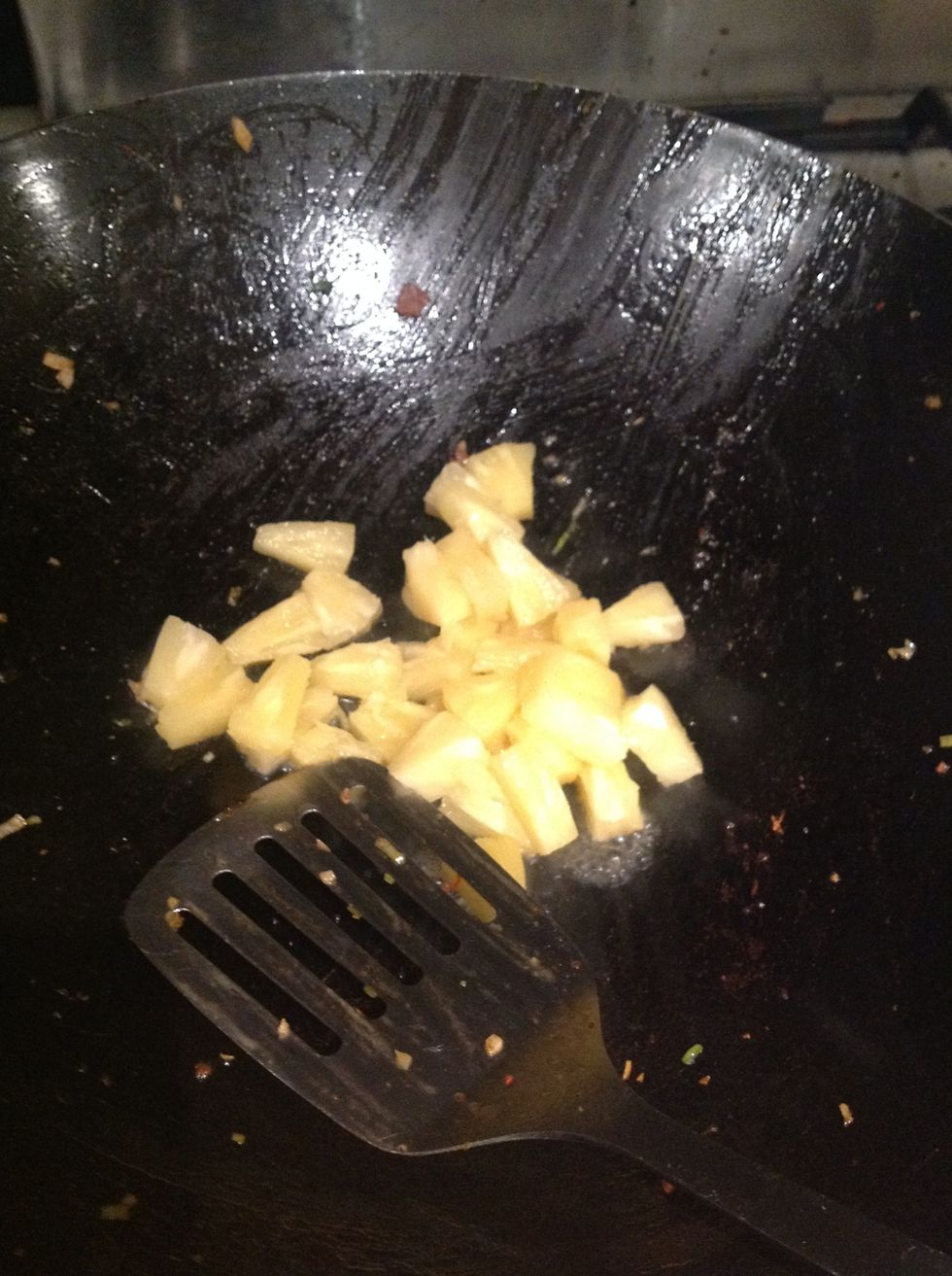 This bit is optional if you like pineapple in your fried rice. Put some pieces of pineapple in the wok and fry them up.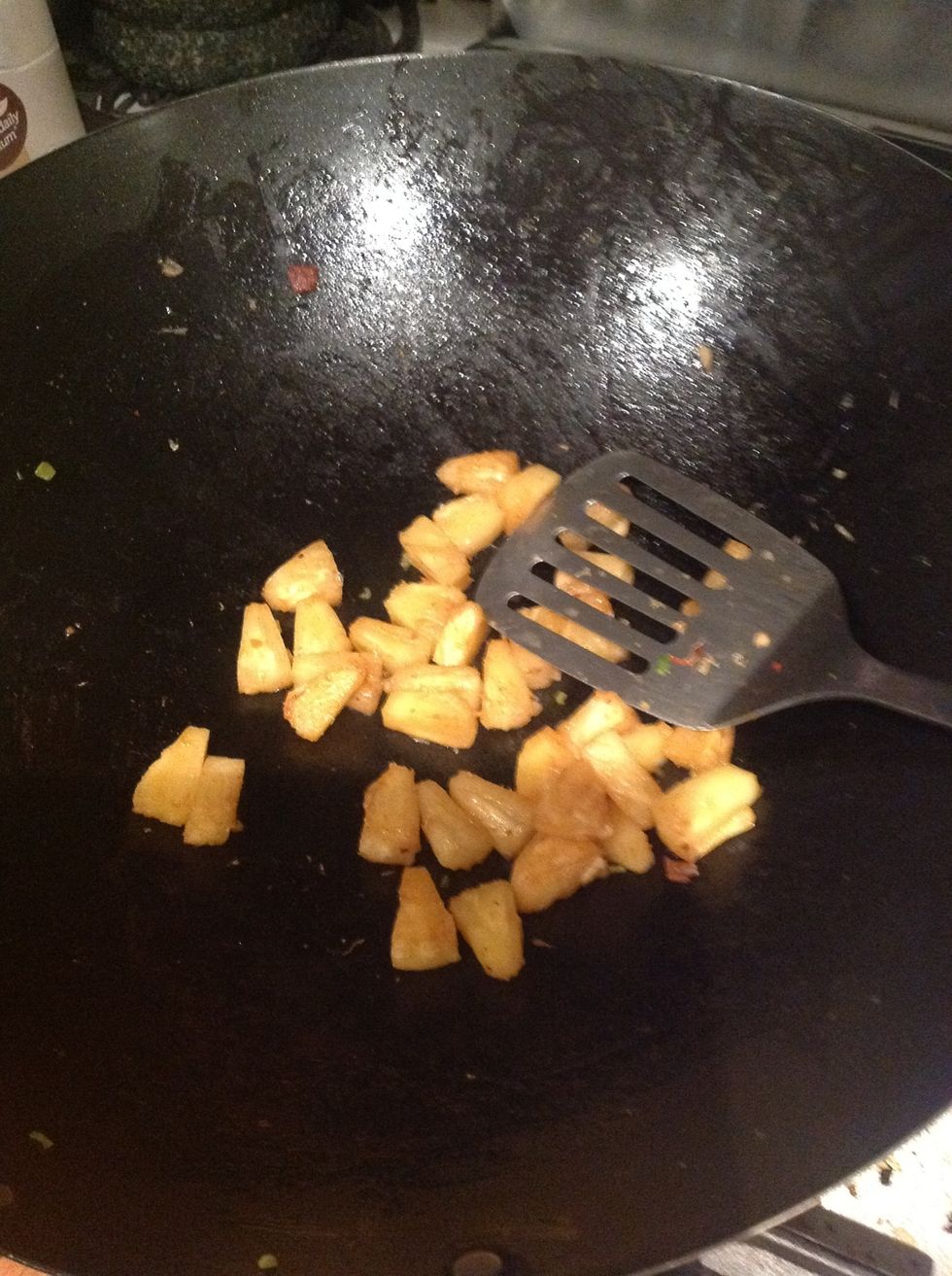 Stir the pineapple around to pick up the juicy bits left in the pan from cooking the meat. Then put them into another bowl.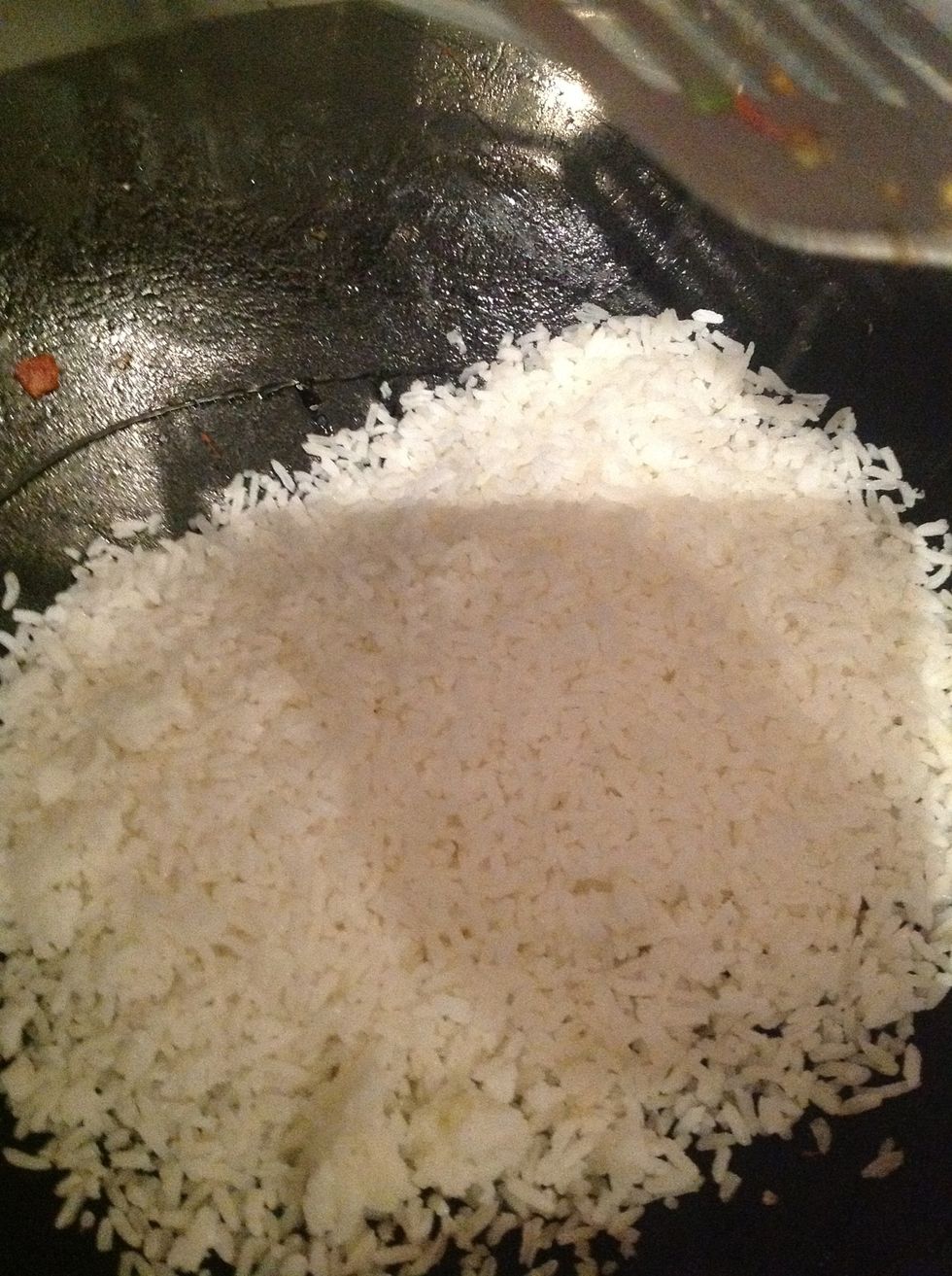 Add more oil to the wok, then add in the rice.
Stir it around so it doesn't stick while frying.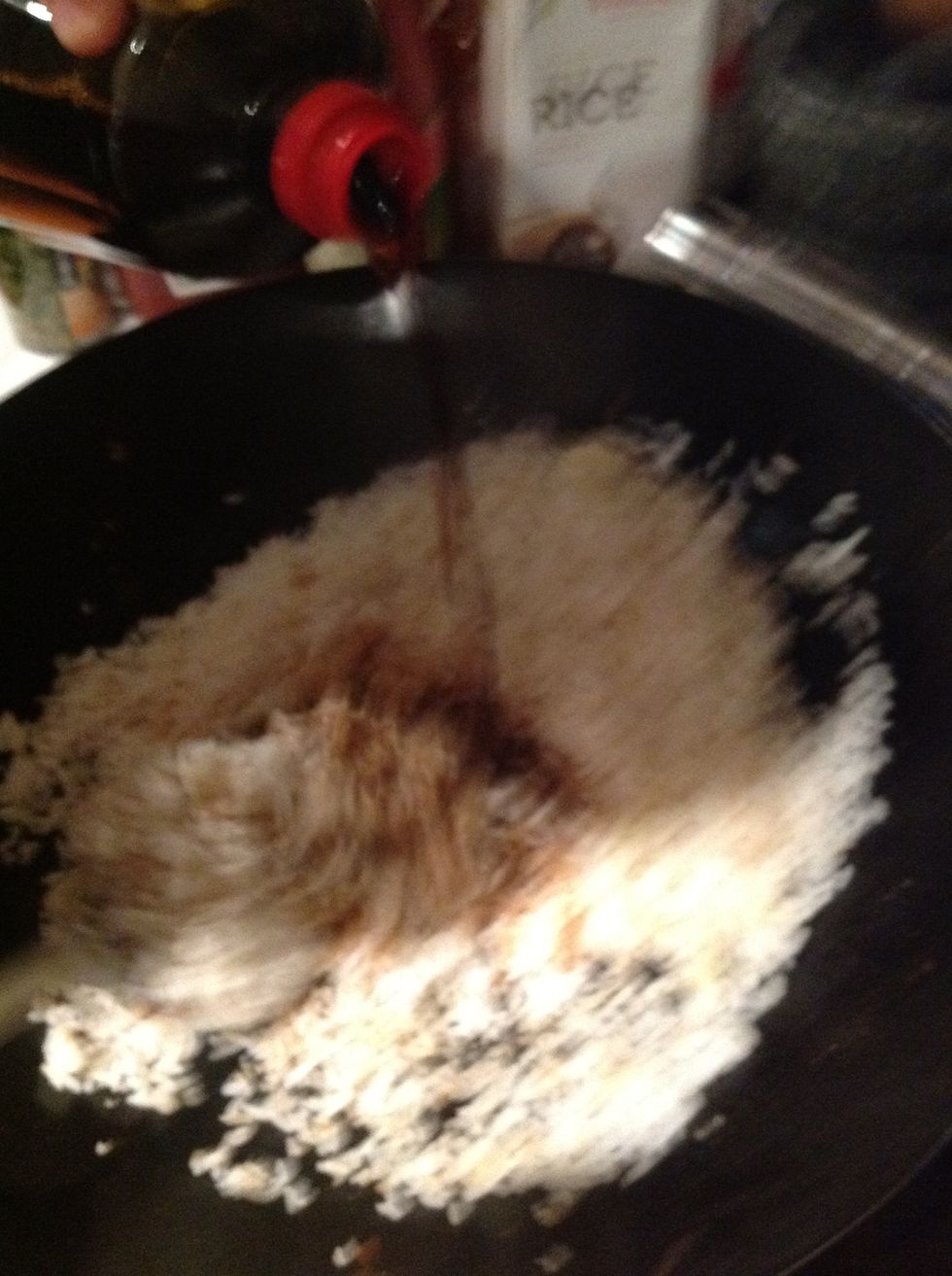 Add soy sauce. Sorry the photo's a bit blurry.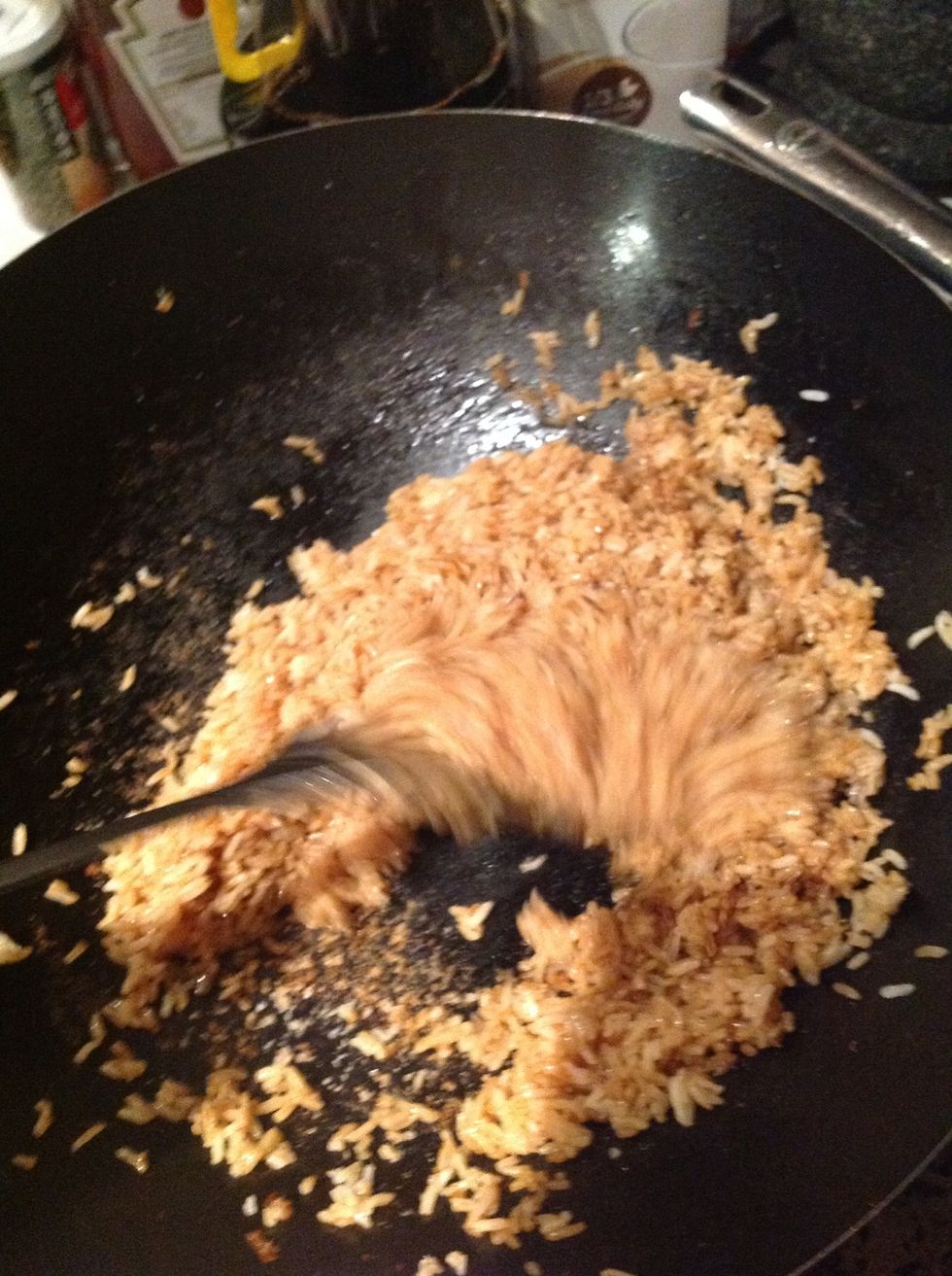 Stir and fry the rice to get it evenly done and the sauce mixed in.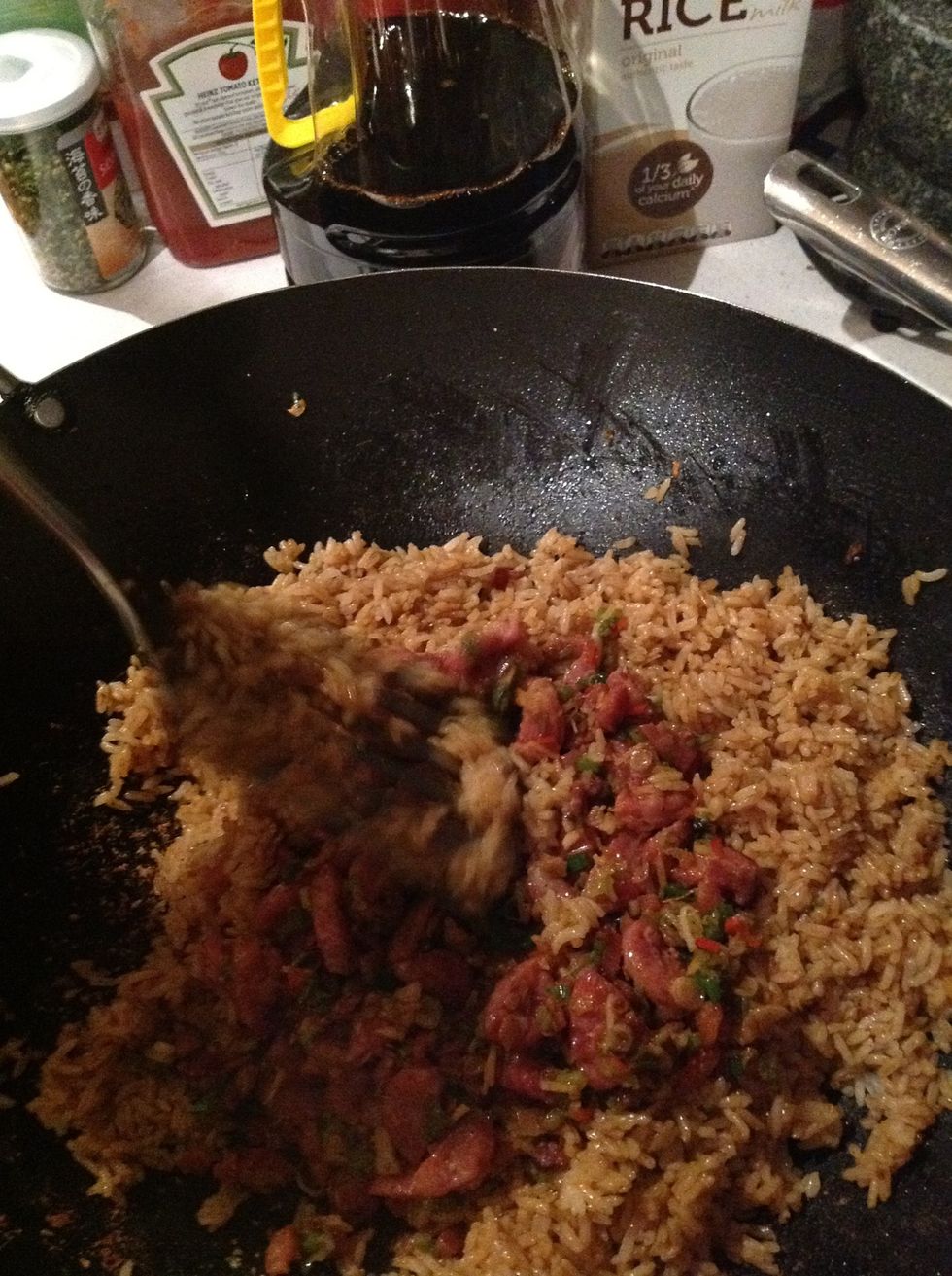 Now add the meat and spring onions, garlic and chilli prepared earlier. Continue stirring.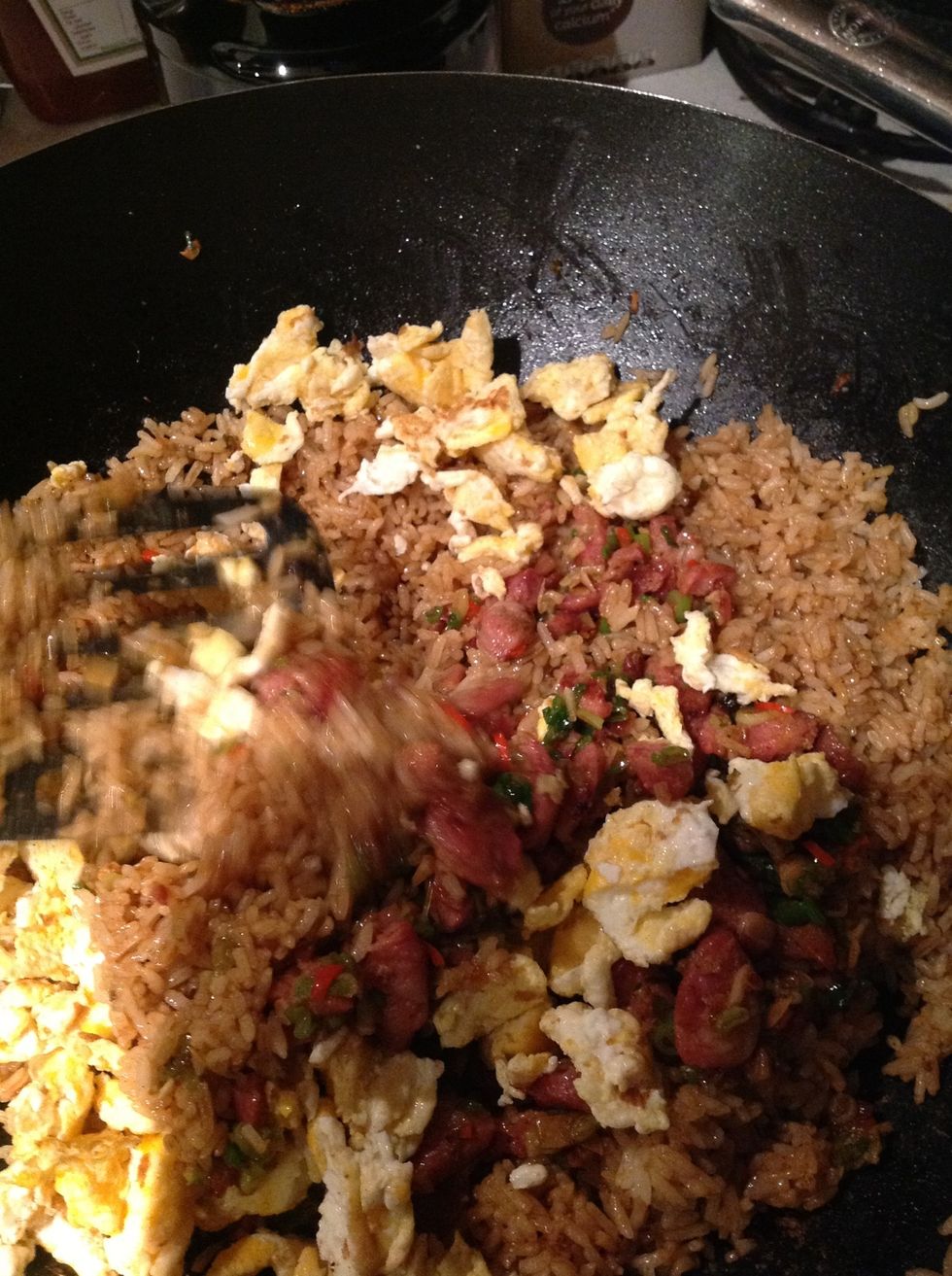 Add the egg pieces prepared earlier. Mix it all together. Add the pineapple at this point too if you like it.
Put it in some funky bowls and serve.
Steamed rice form yesterday or the day before
1.0bnch Spring onions
4.0 Eggs
2.0 Chilli peppers
2.0 Cloves of Garlic
Copped Bacon
Taiwanese sausages or cha siu (Chinese BBQ pork)
Soy sauce
Pineapple (optional)
Melbourne, Victoria, Australia