Tartiflette is from a traditional food : the péla. This dish is from Savoie.
31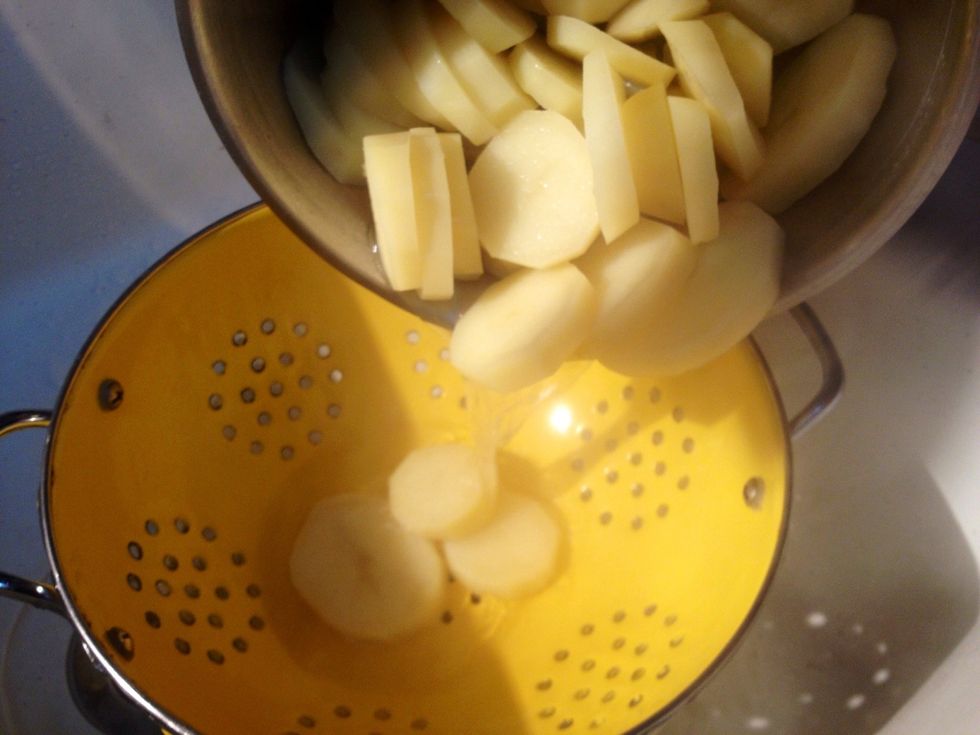 Wash, peel and cut the potatoes into slices. Boil water, put it to cook potatoes 20 minutes and drain.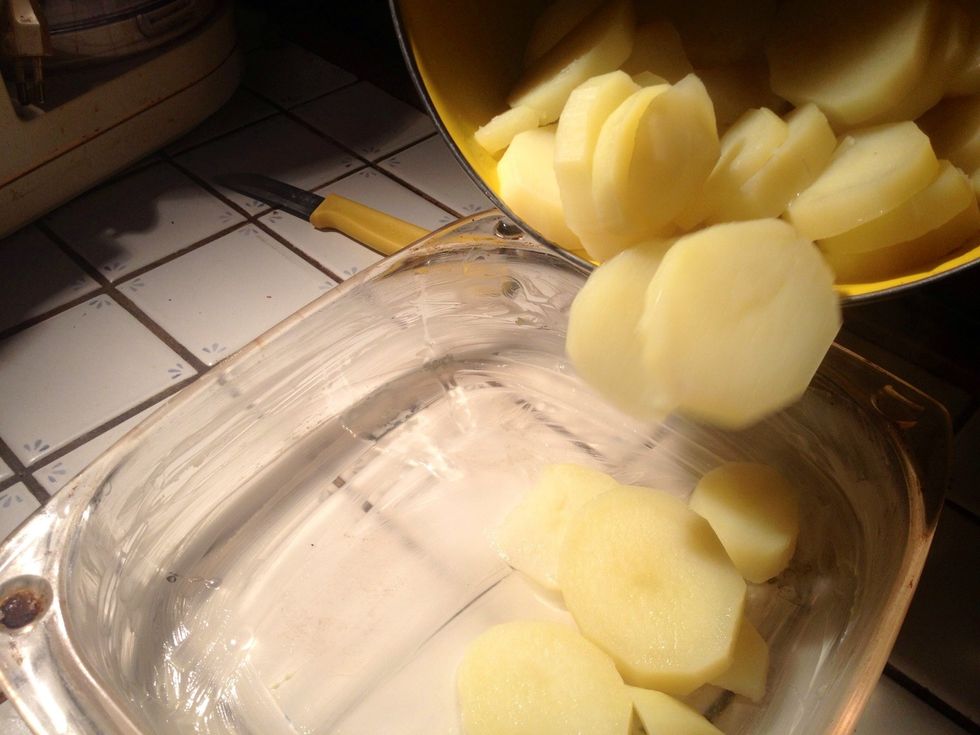 Butter a gratin dish. Put all the potatoes and bacon (alternating).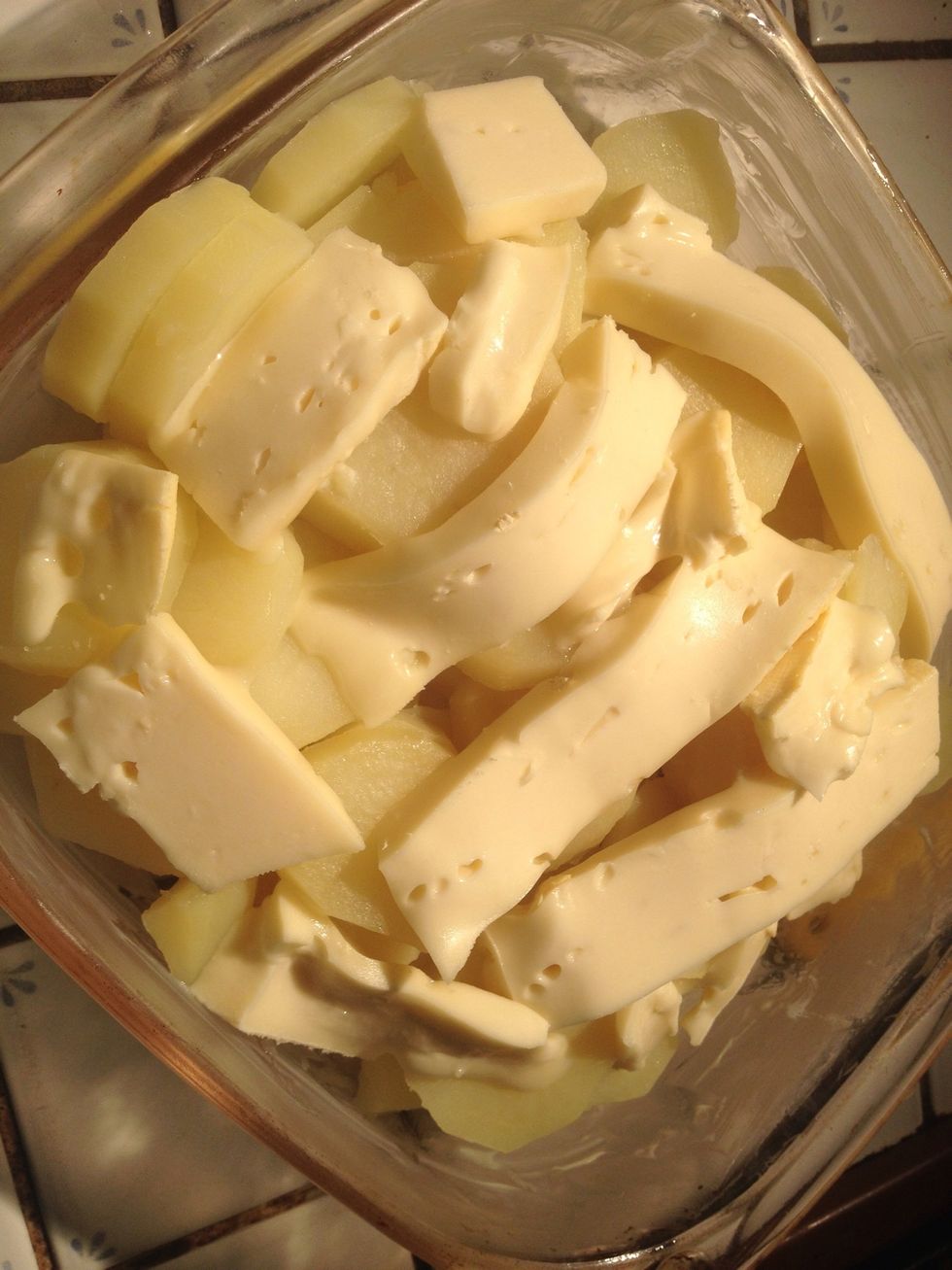 Cover with cheese tartiflette. Salt and pepper.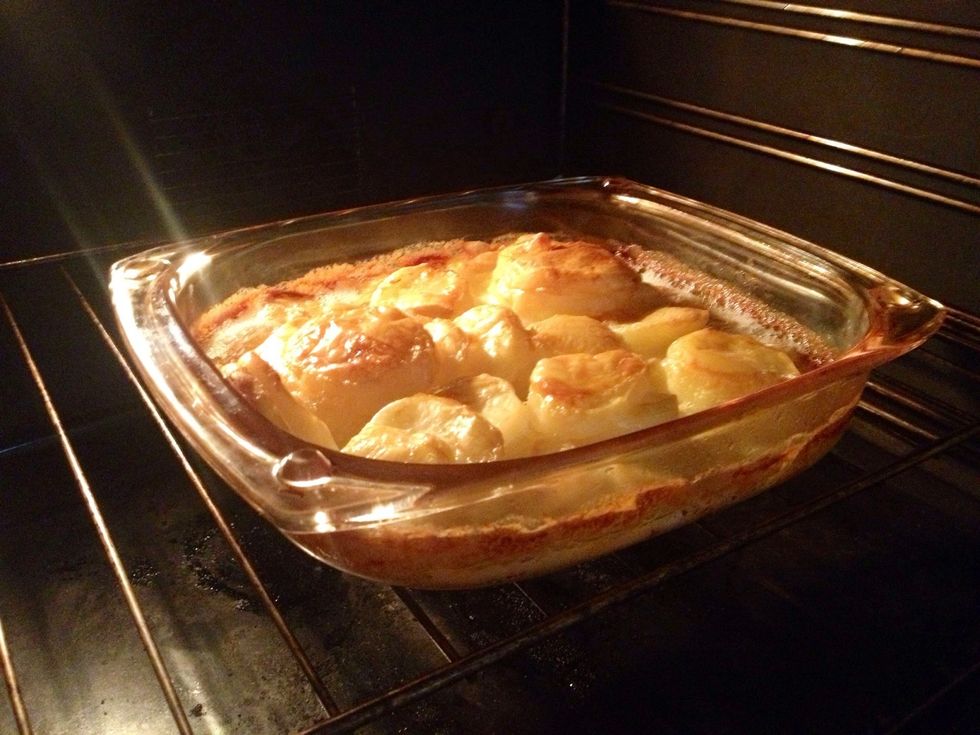 Bake 40 minutes at 200°C (gas mark 6).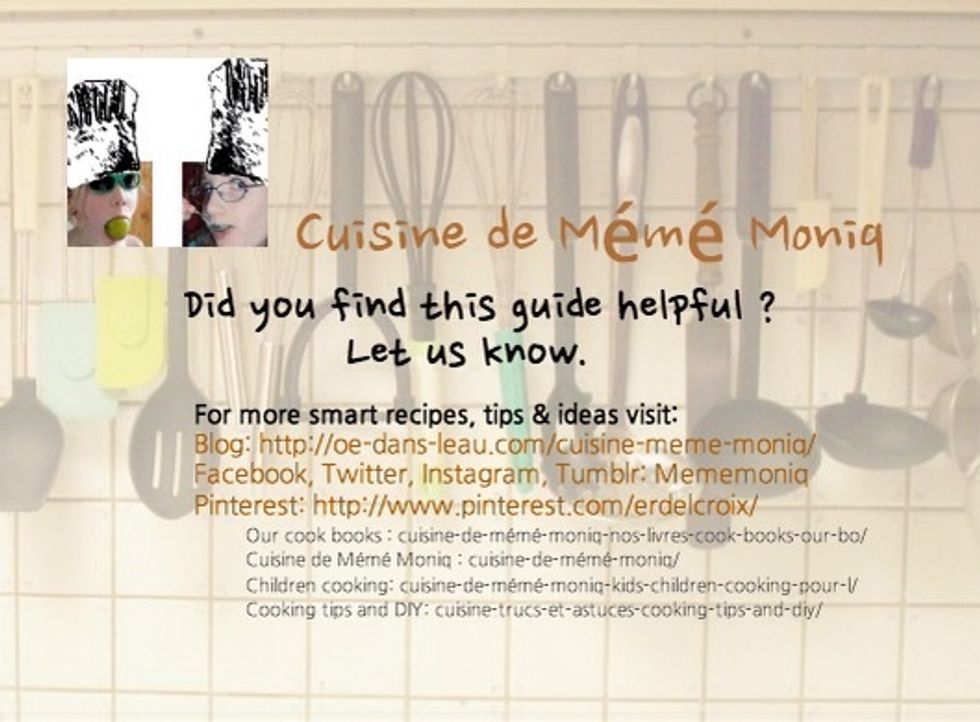 6.0 large potatoes
250.0g cheese tartiflette (Reblochon)
100.0g bacon
1.0 knob butter
Salt, pepper