How to cook tantalisingly irresistible chicken risoni
A guide to making a delicious cheap and easy dinner/ lunch that is egg free,nut free and low in salt and is defiantly healthy!
10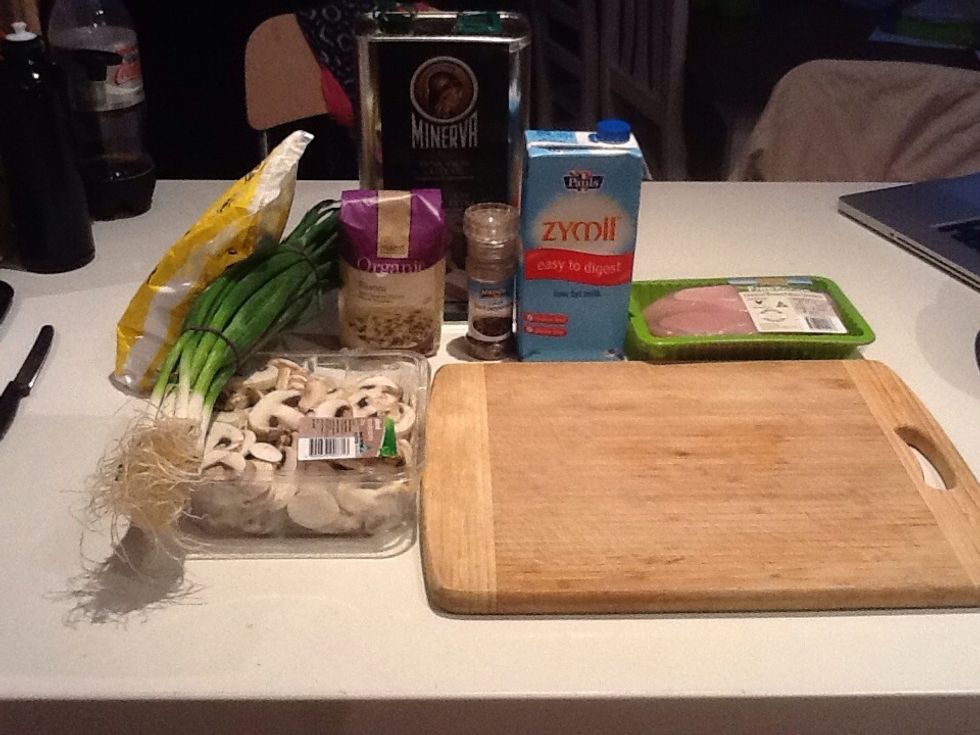 Make sure you have all the ingredients listed.
Put on a pot of water and wait for it to boil.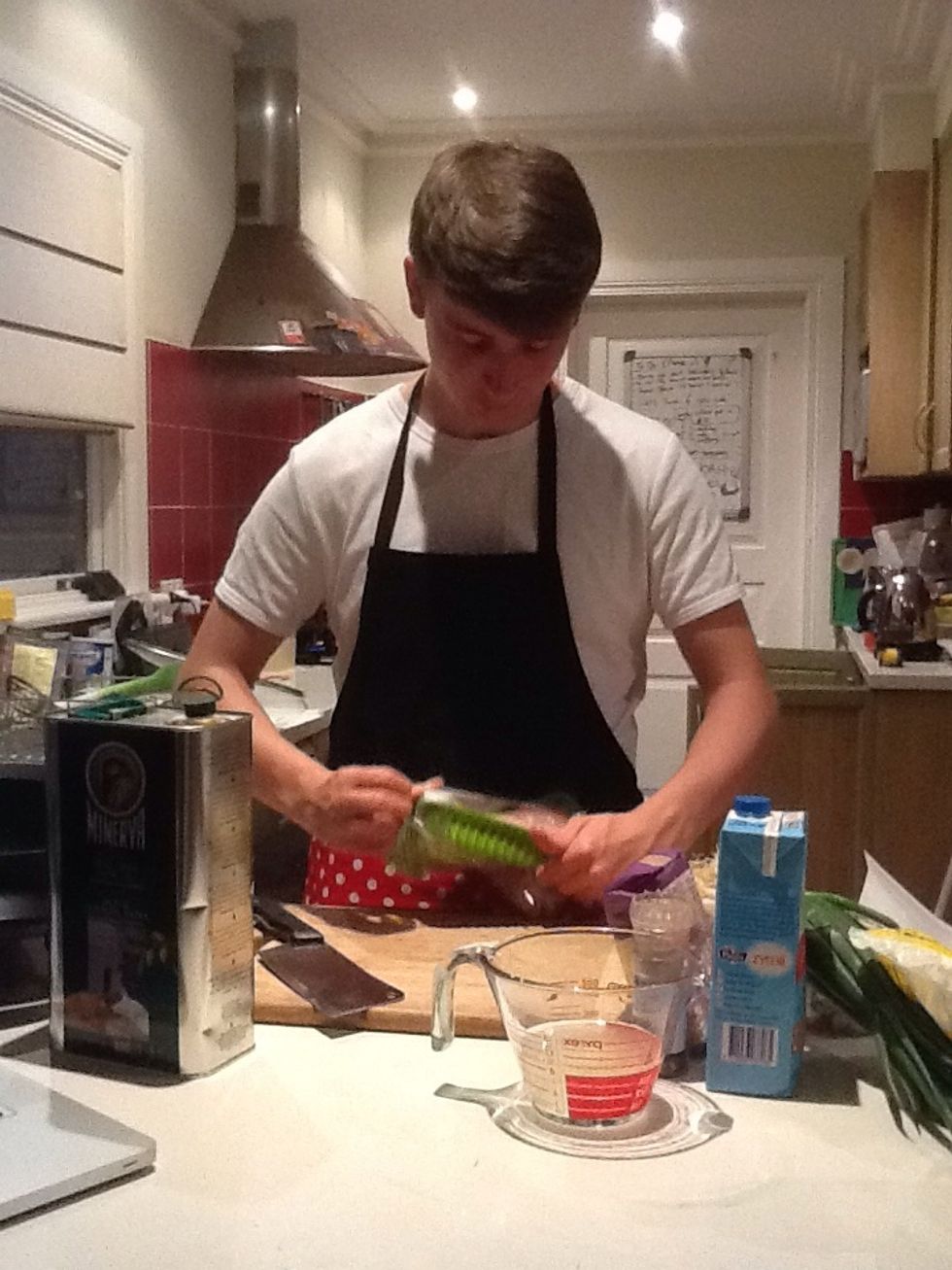 Get out your chicken breast fillet.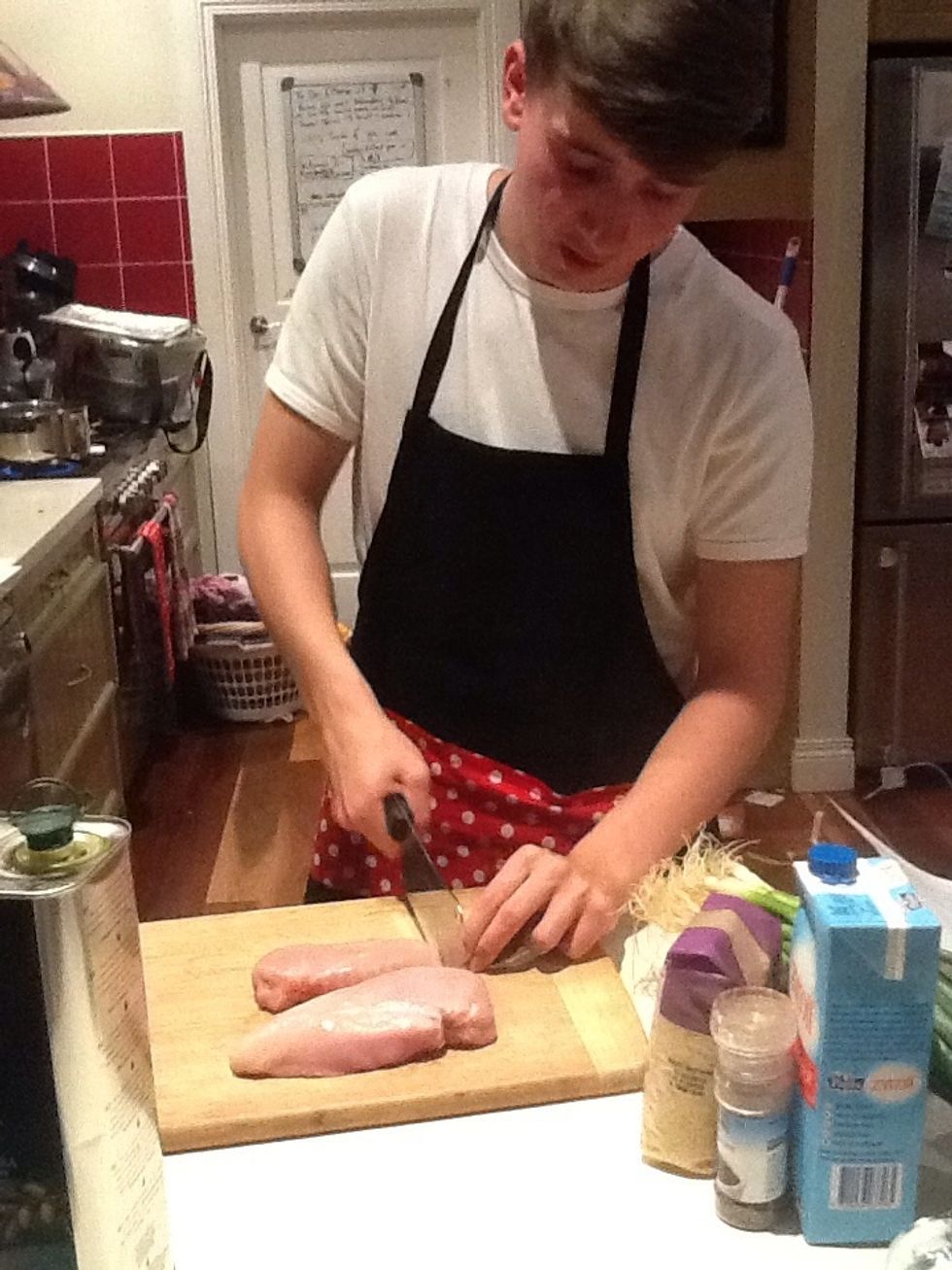 Cut it into small cubes as shown in the next slide.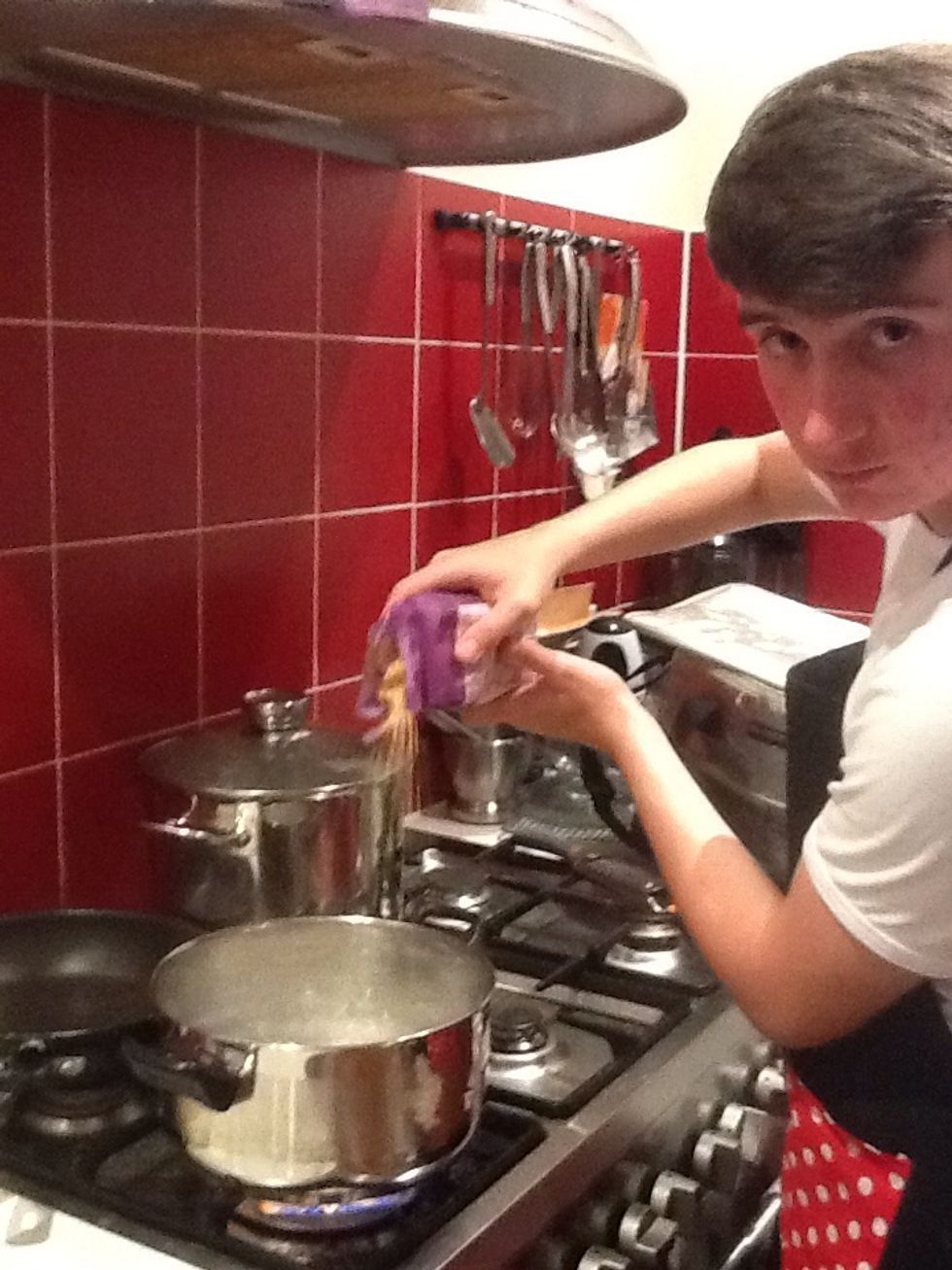 Pour the Risoni into the boiling pot.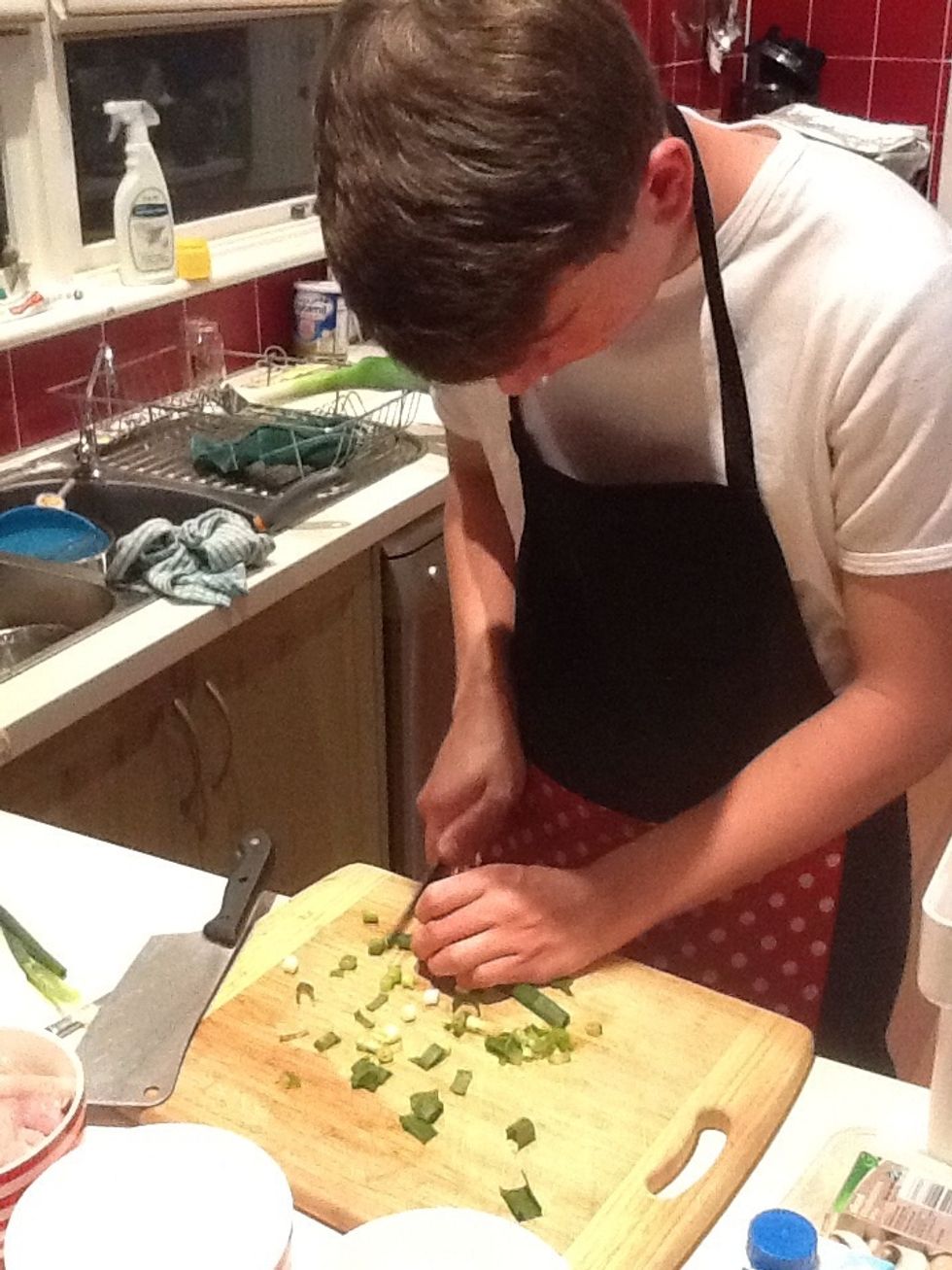 Cut the spring onion into small pieces.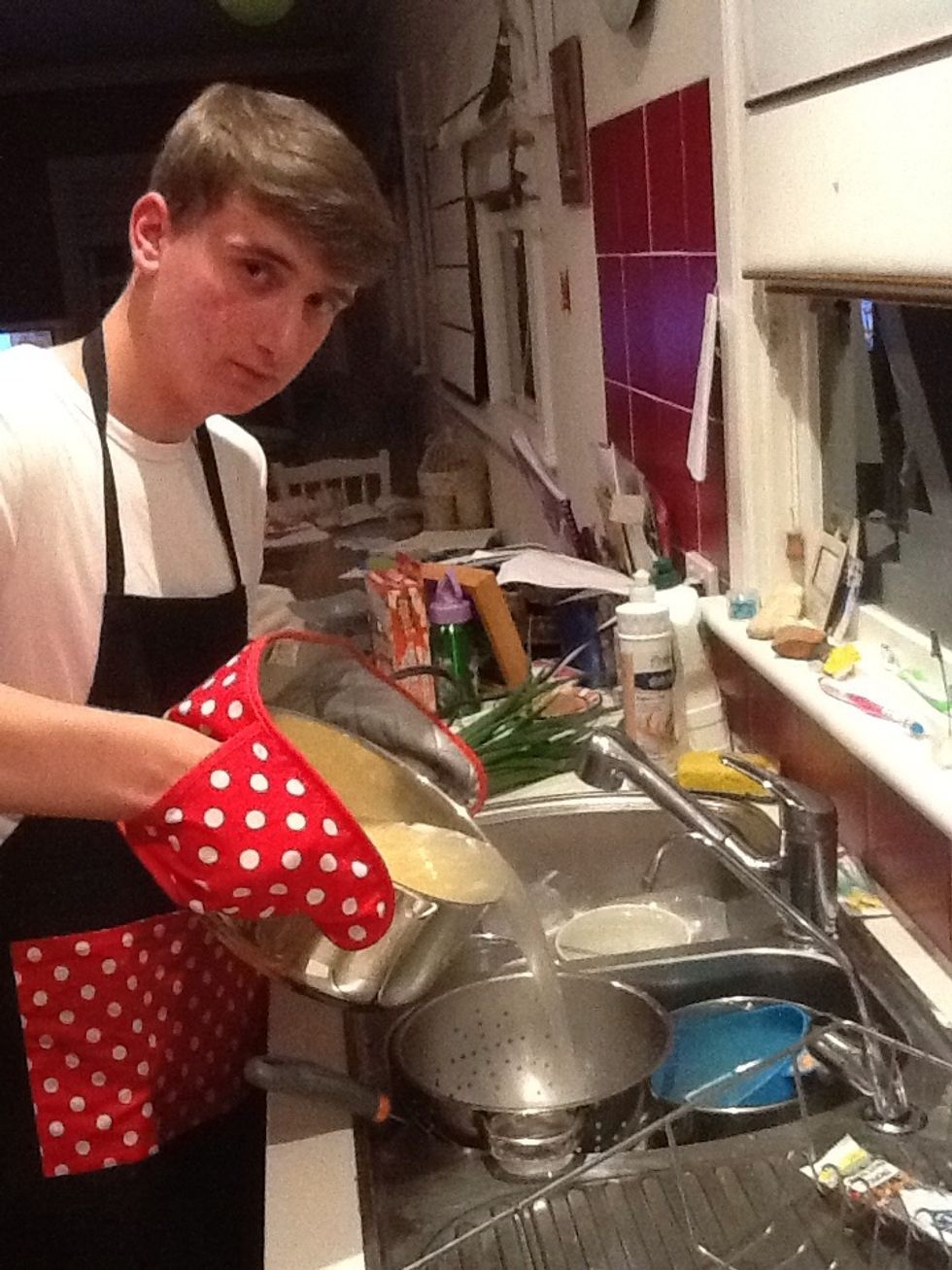 Drain the pasta through the strainer.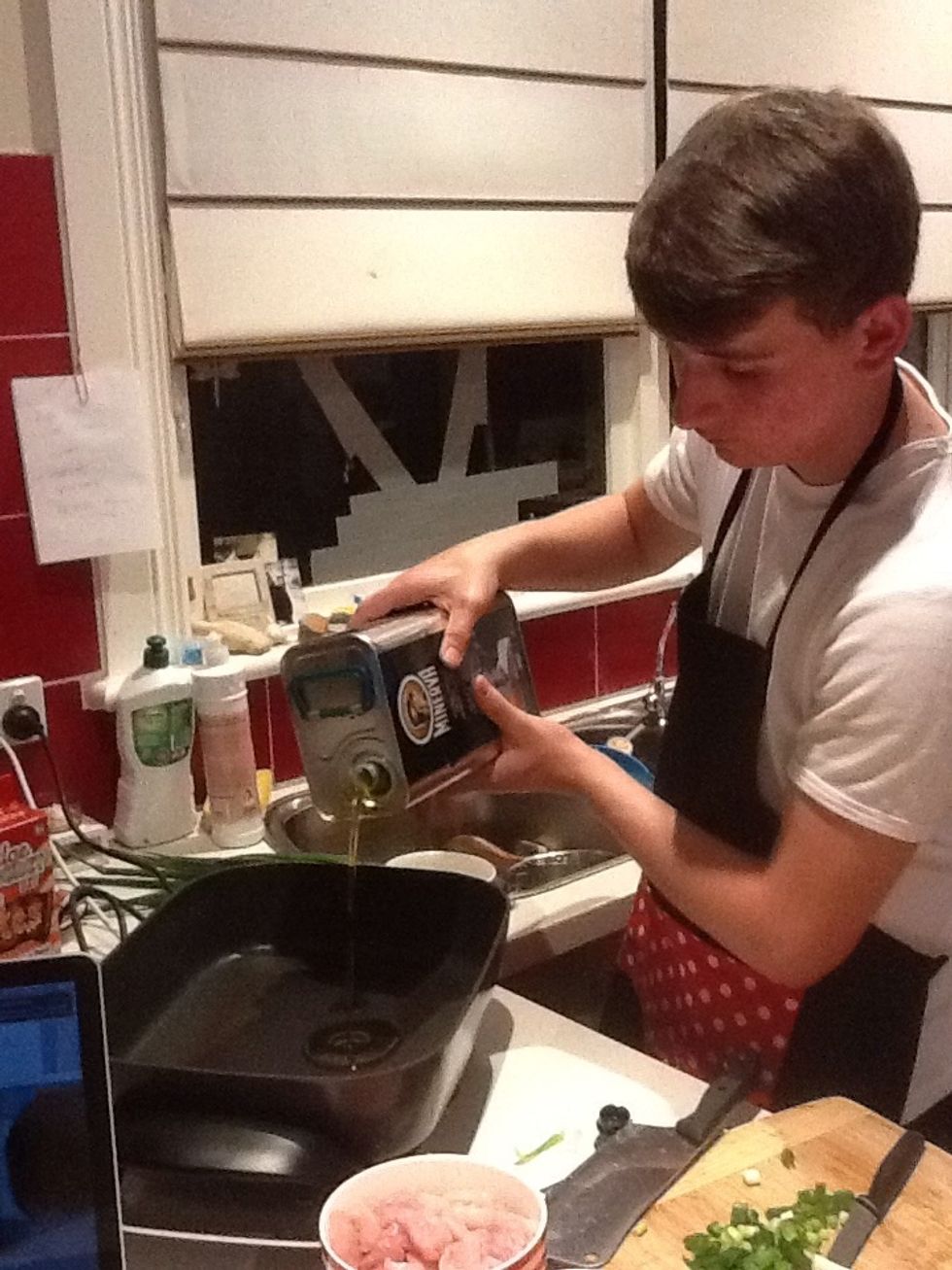 Pour oil into the fryer.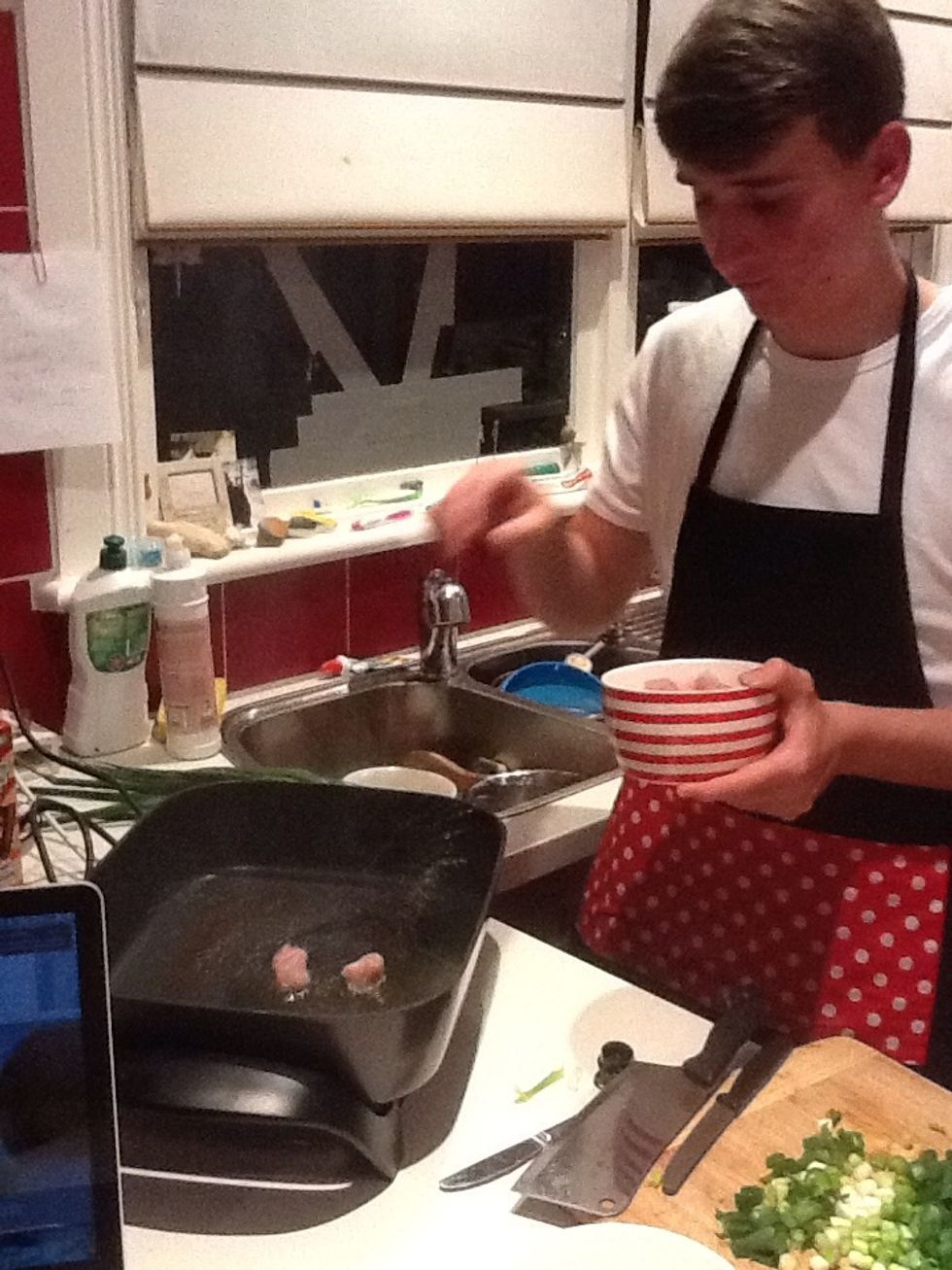 Place the chicken into the fryer.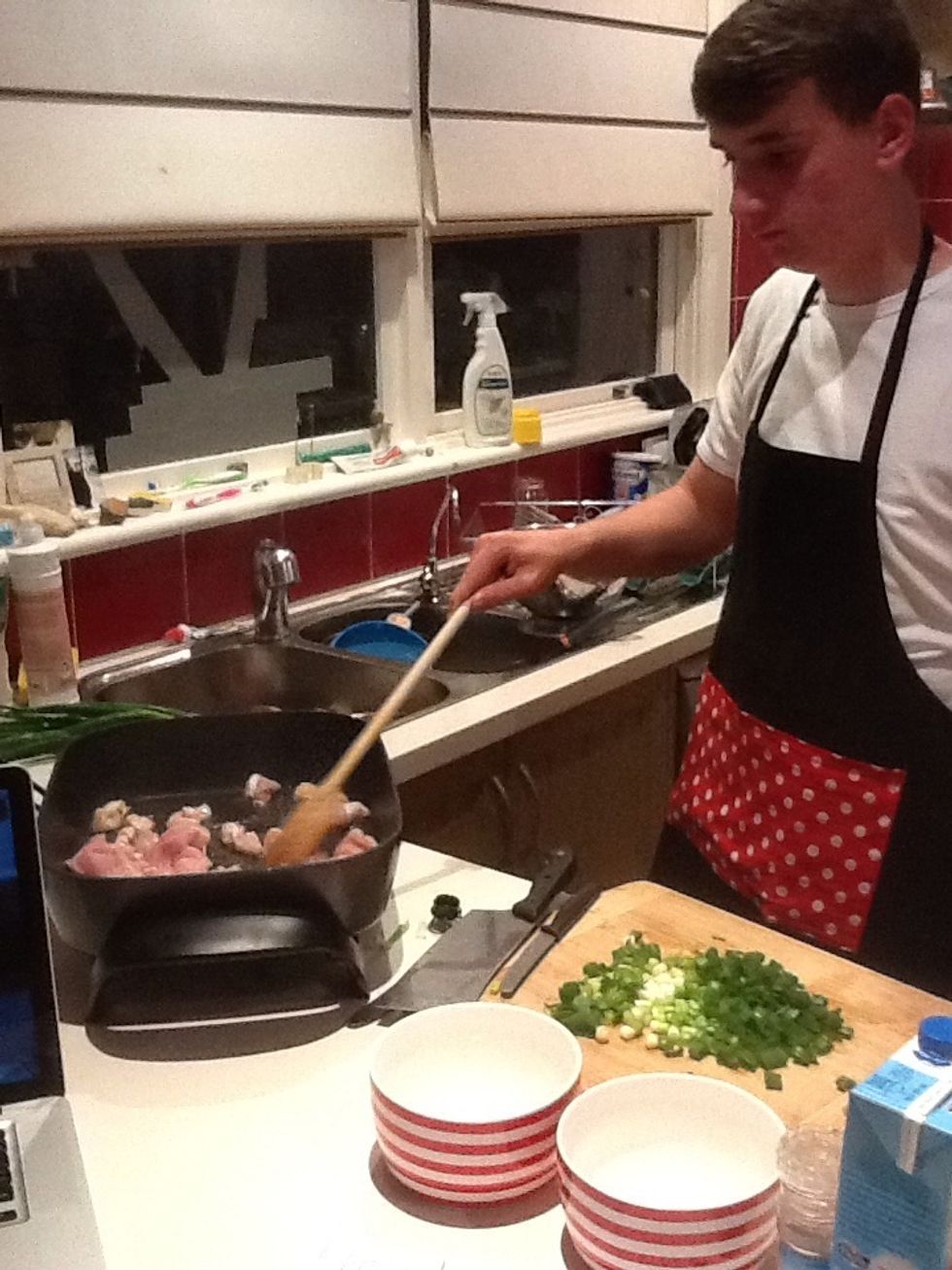 Stir the chicken until its brown.
Weigh the mushrooms to 200g.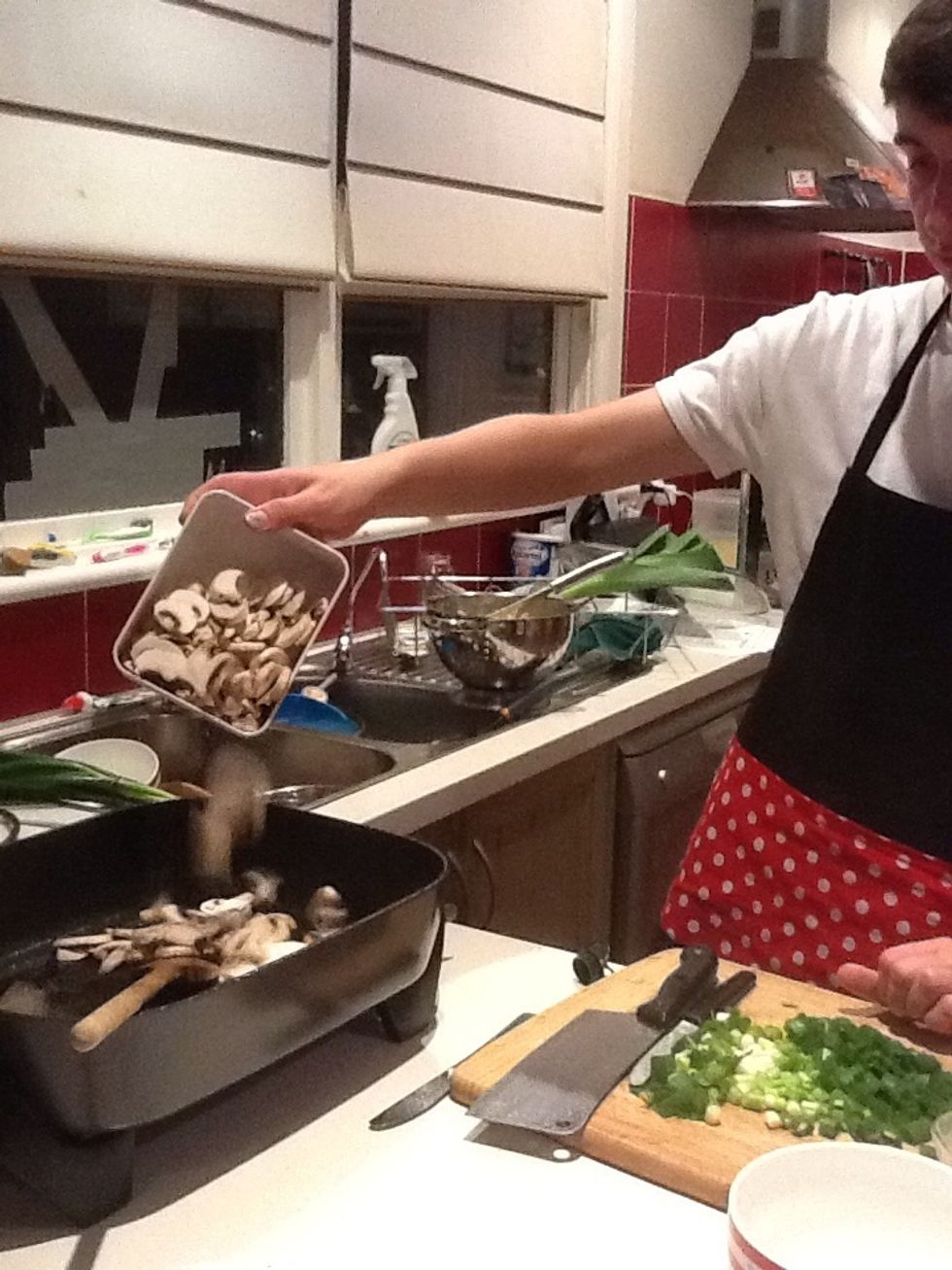 Now add them to the fryer.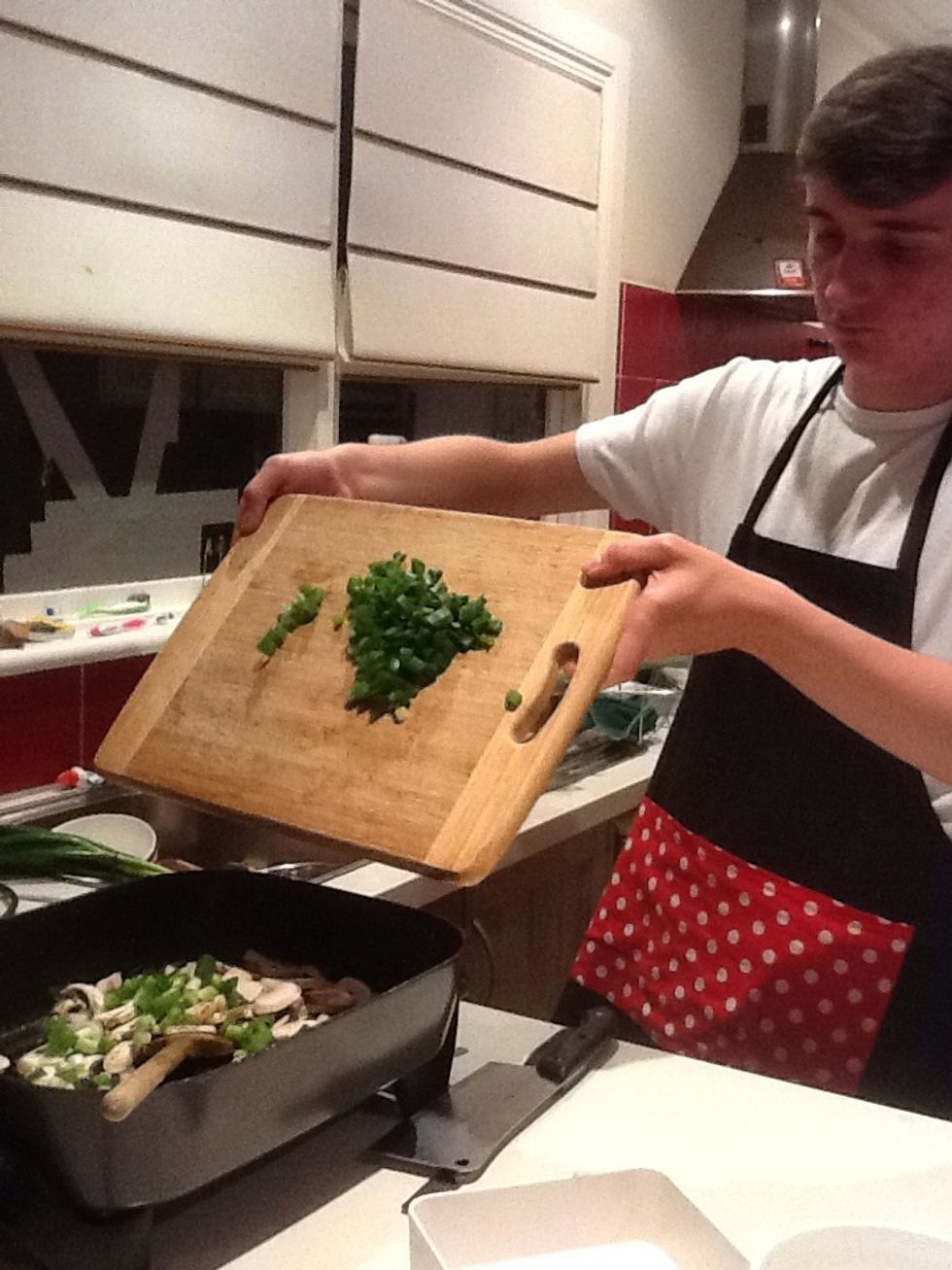 And now add the spring onion.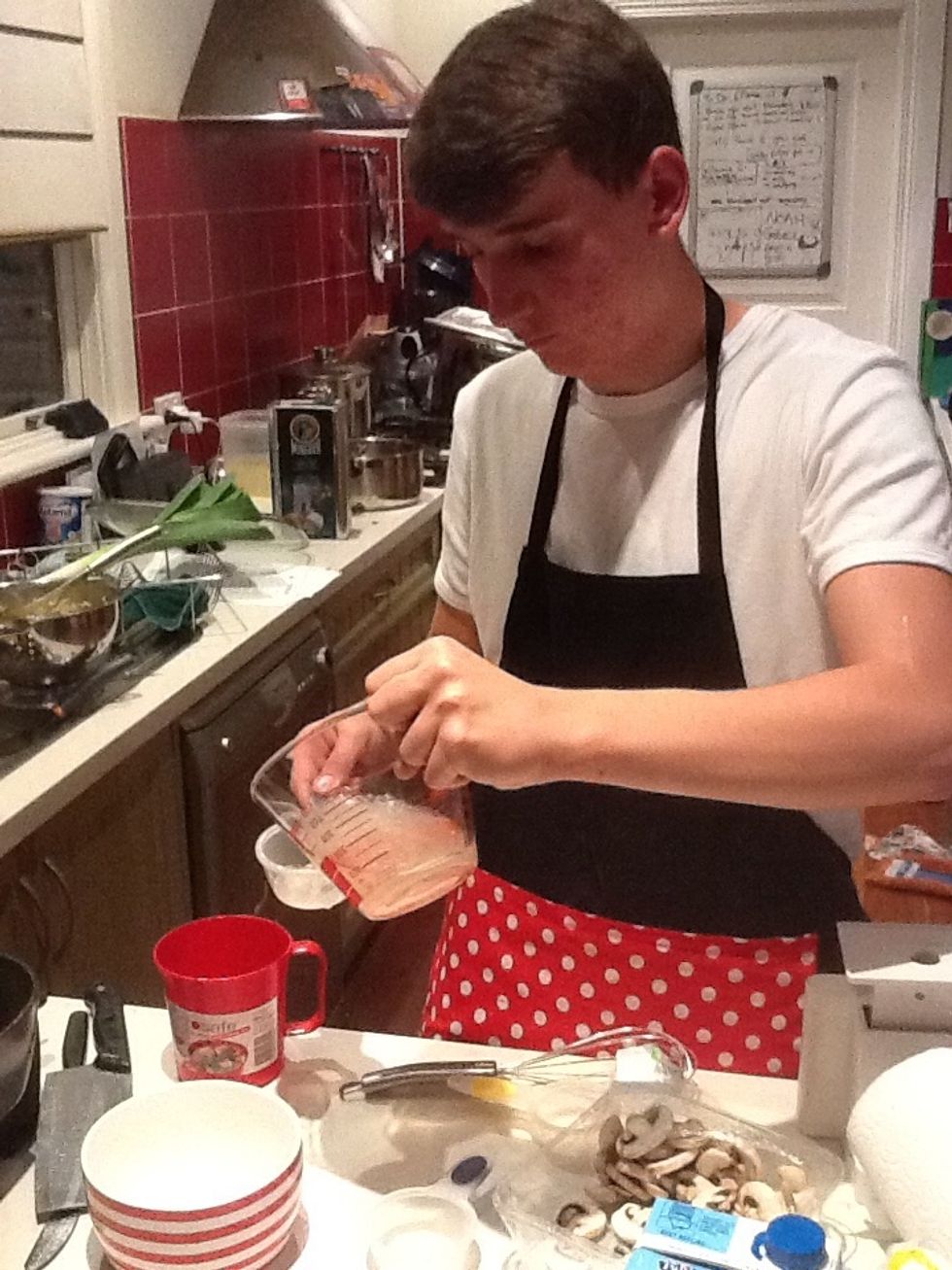 Measure the stock.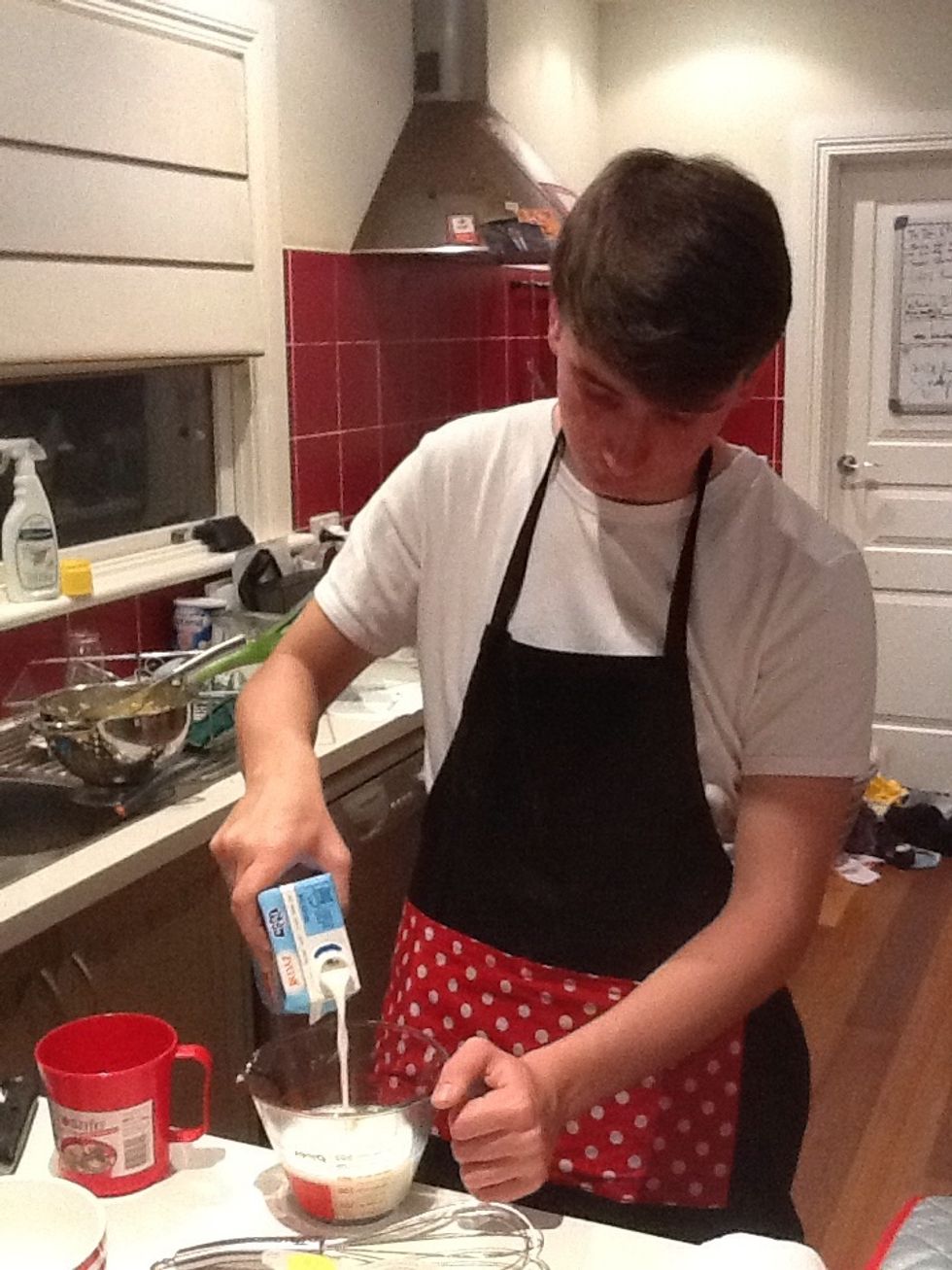 Add 375 ml of milk but keep 1/3 of a cup aside.
Pour the 1/3 into a bowl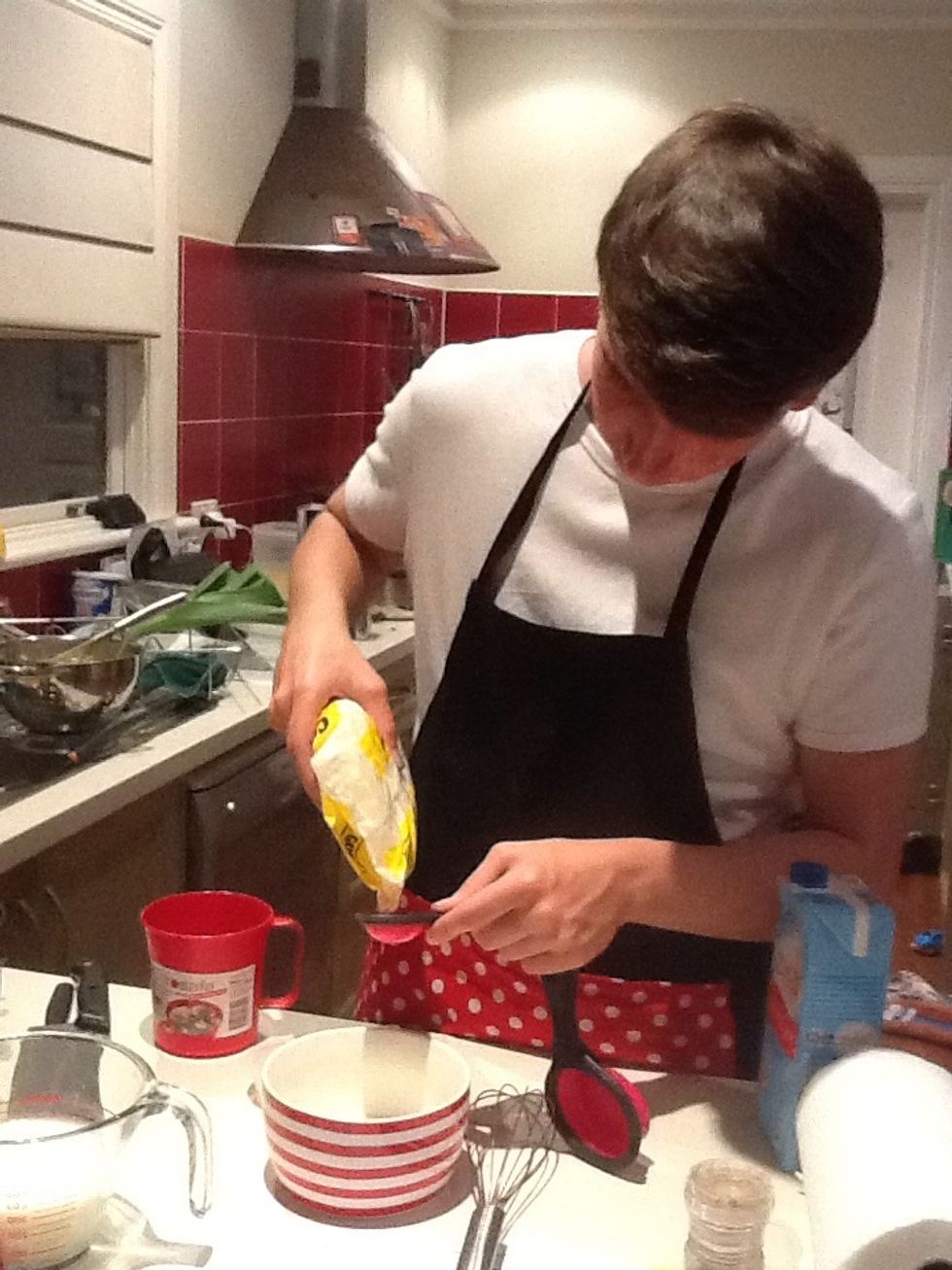 Now add the cornflour.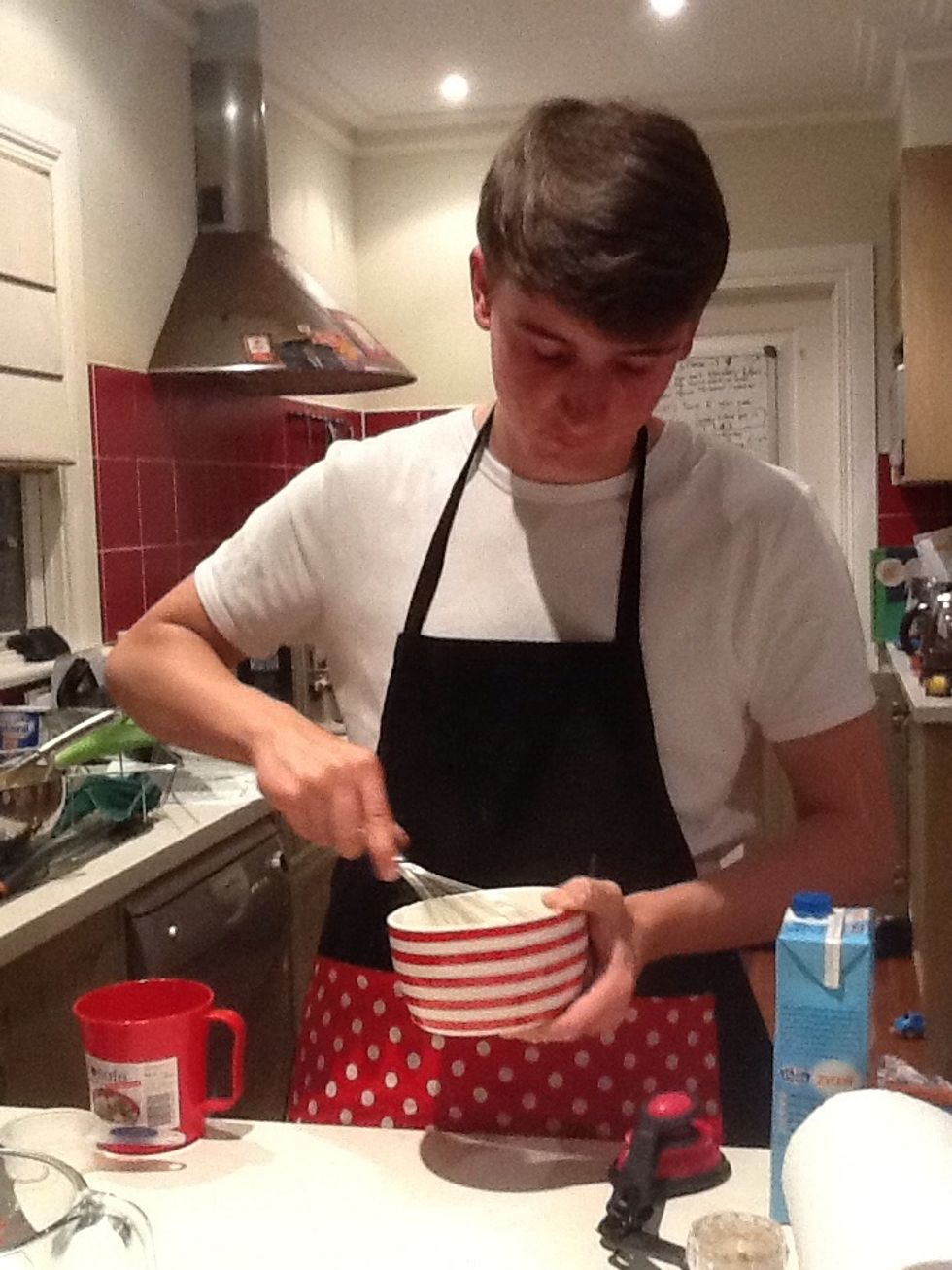 Whisk until there is no lumps.
Gradually add the cornflour and milk mixture.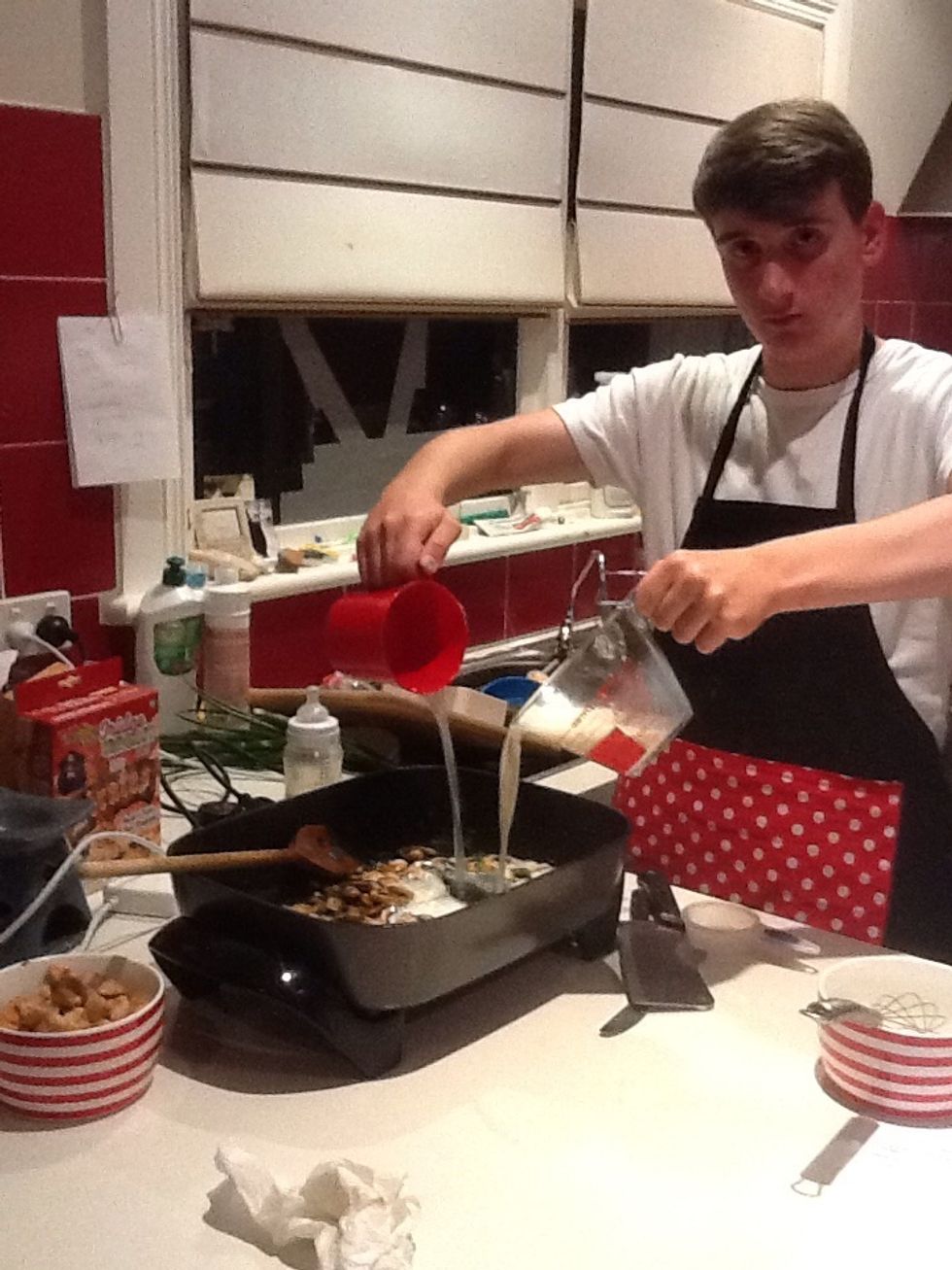 Also add in the stock.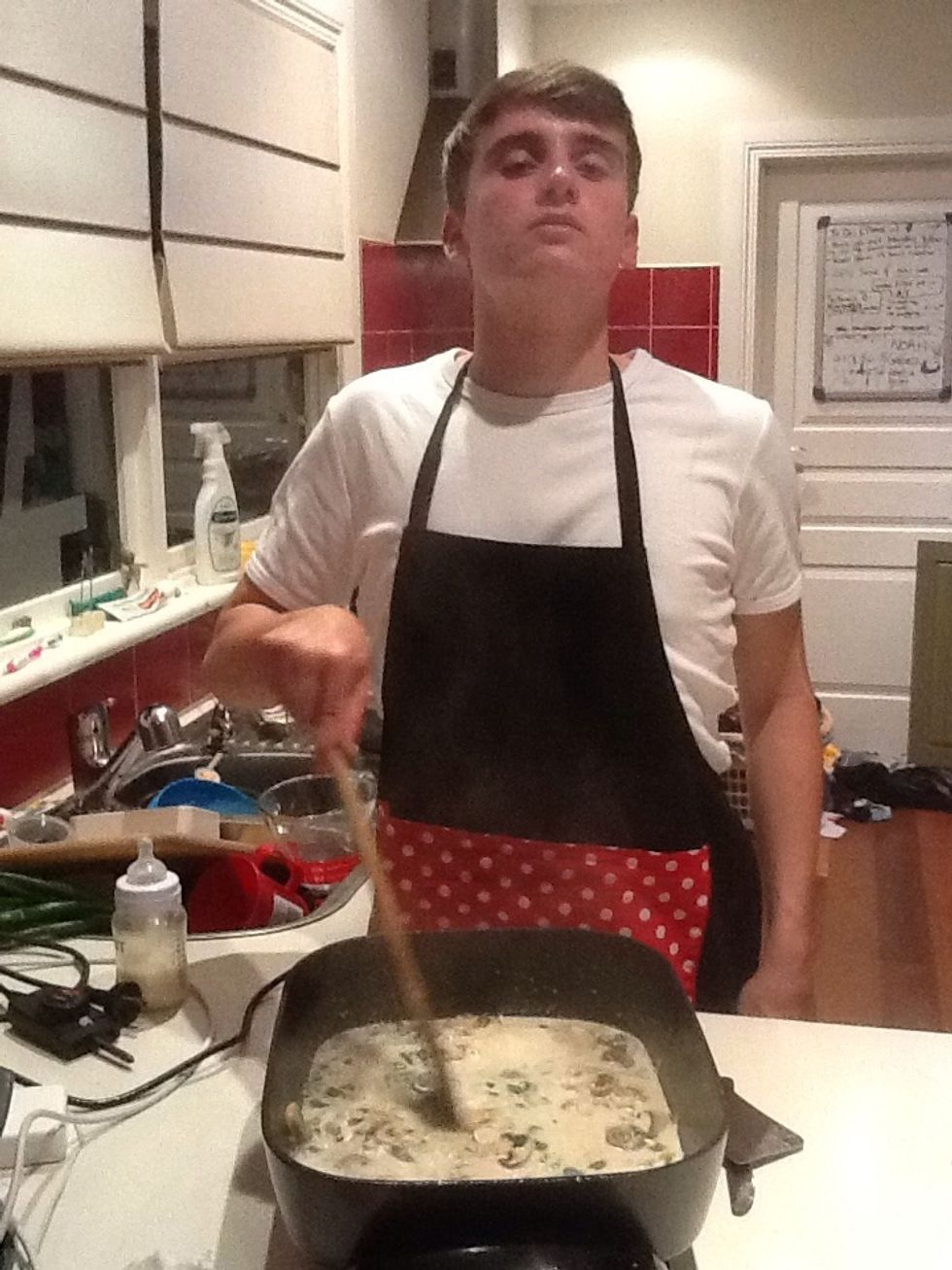 Now mix together to make the sauce.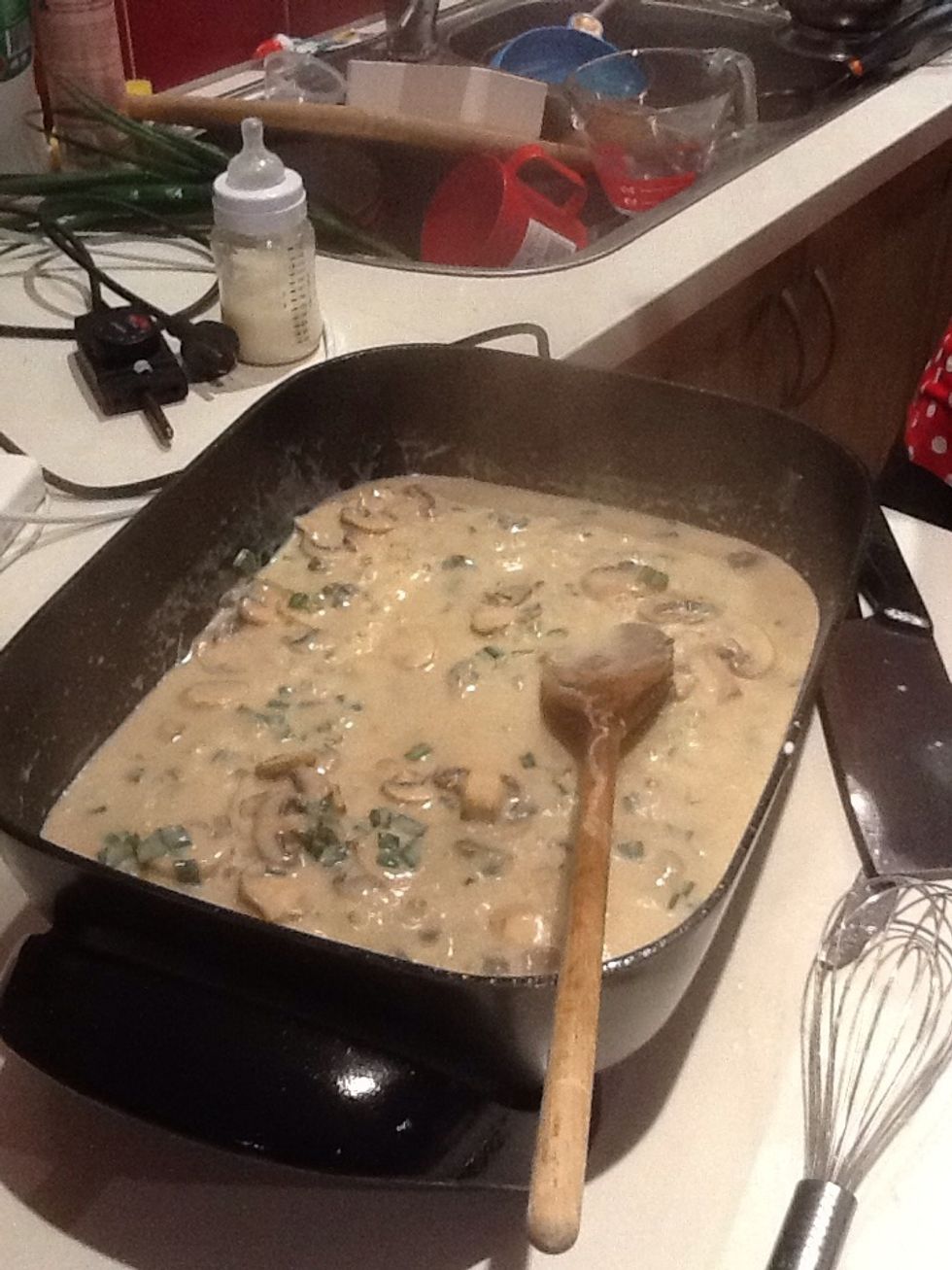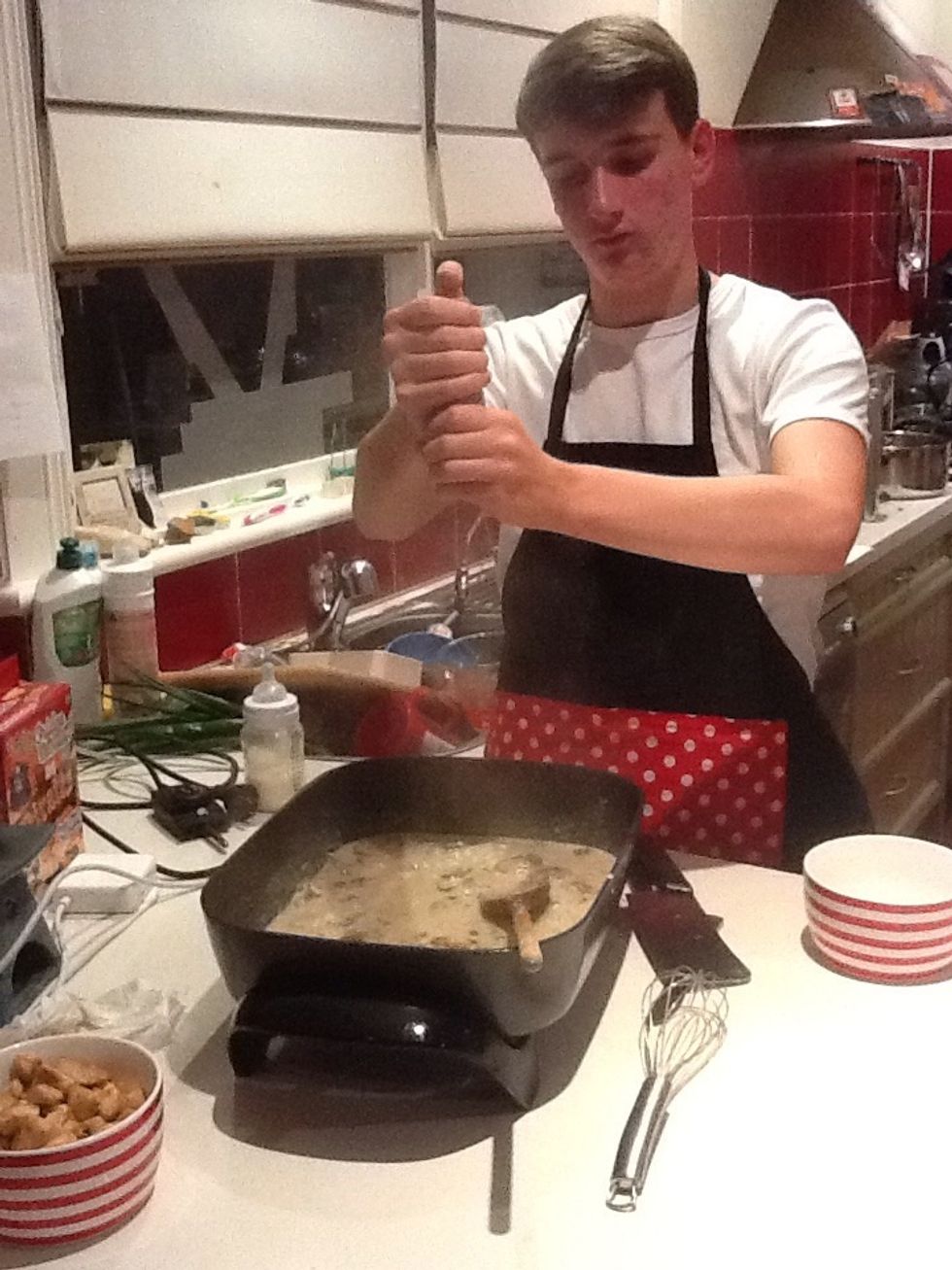 Now season with pepper and salt.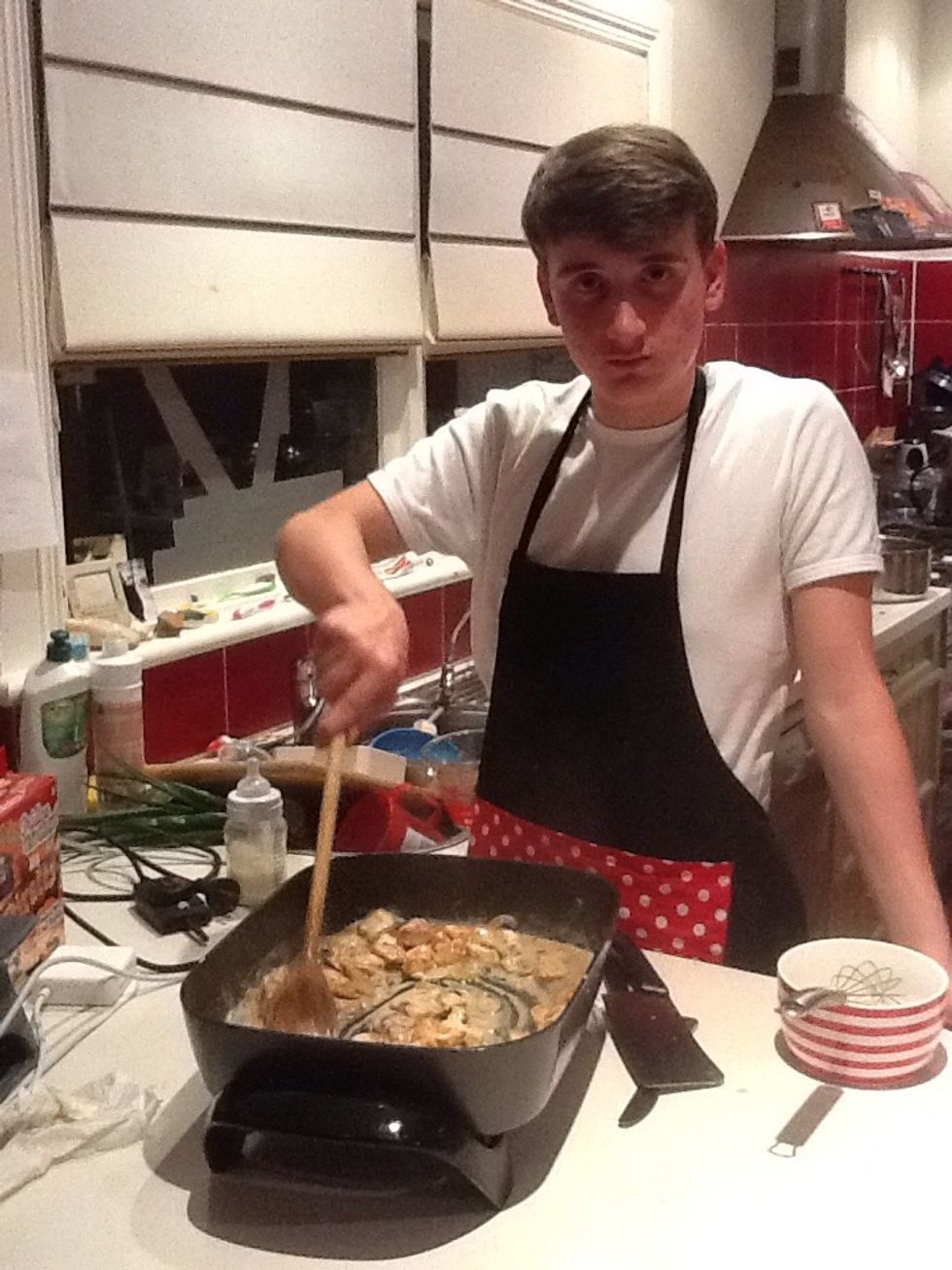 Mix them in together.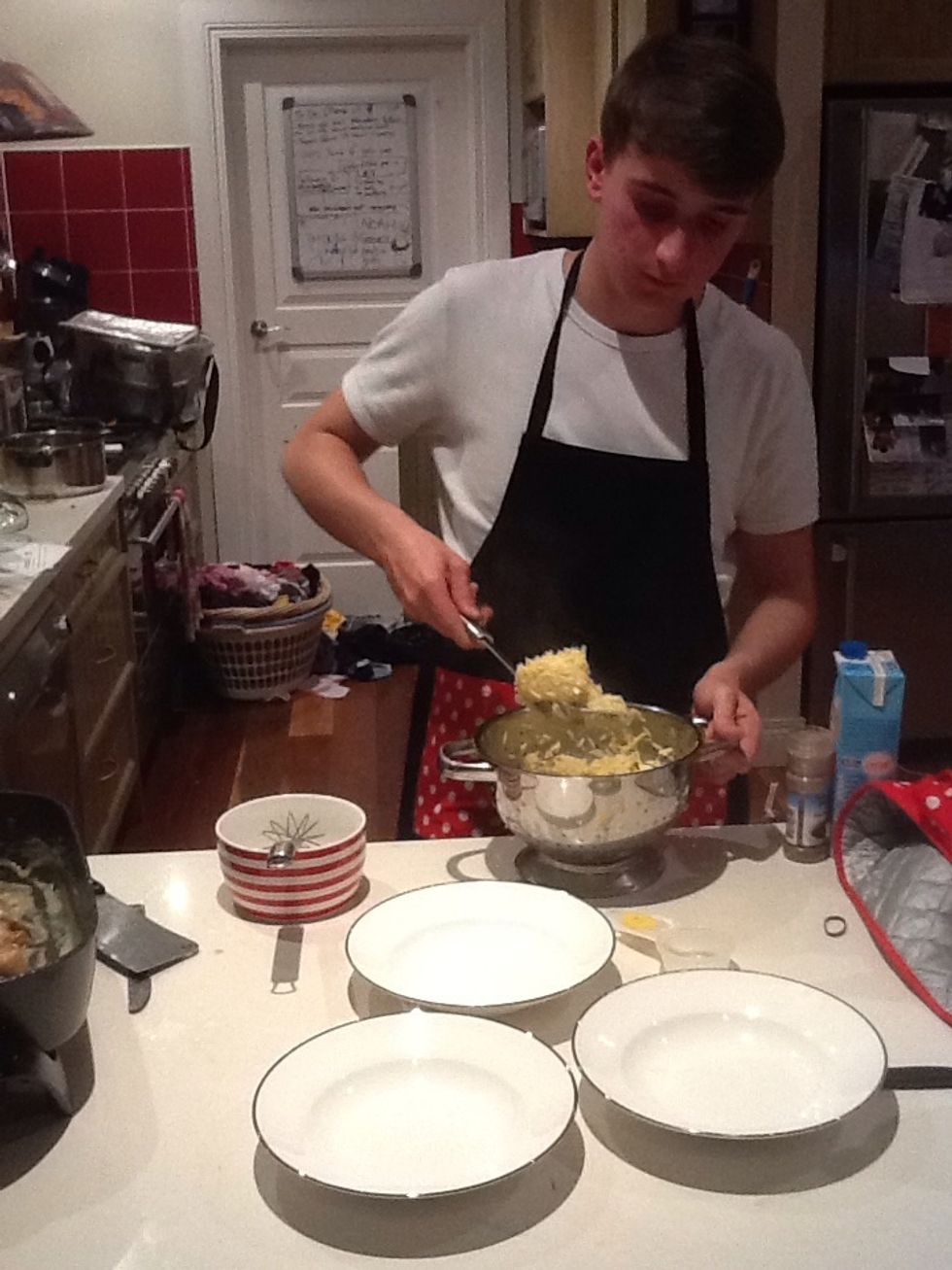 Take the Risoni out of the strainer and place it on the plates.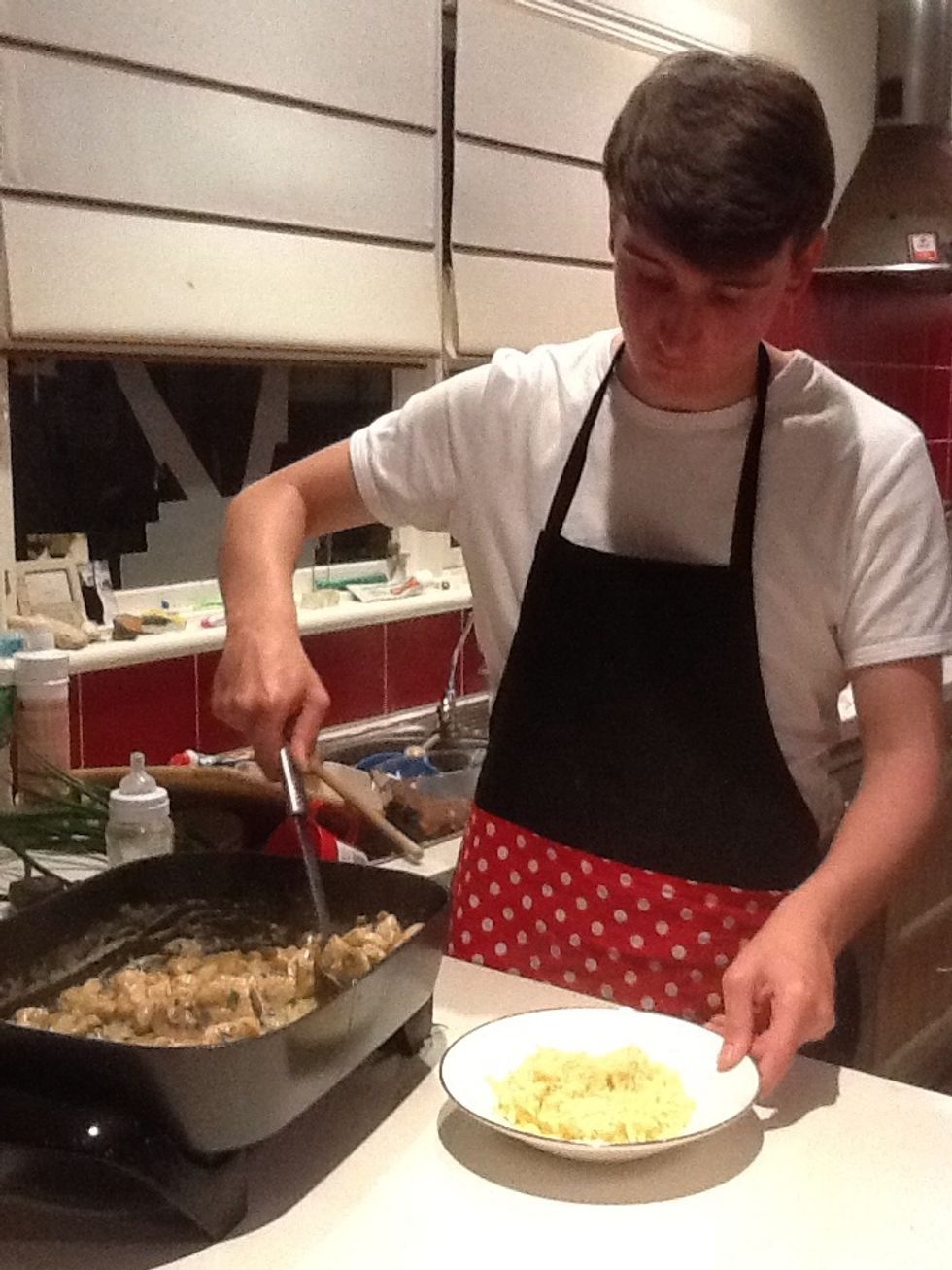 Add the chicken and mushroom sauce on top.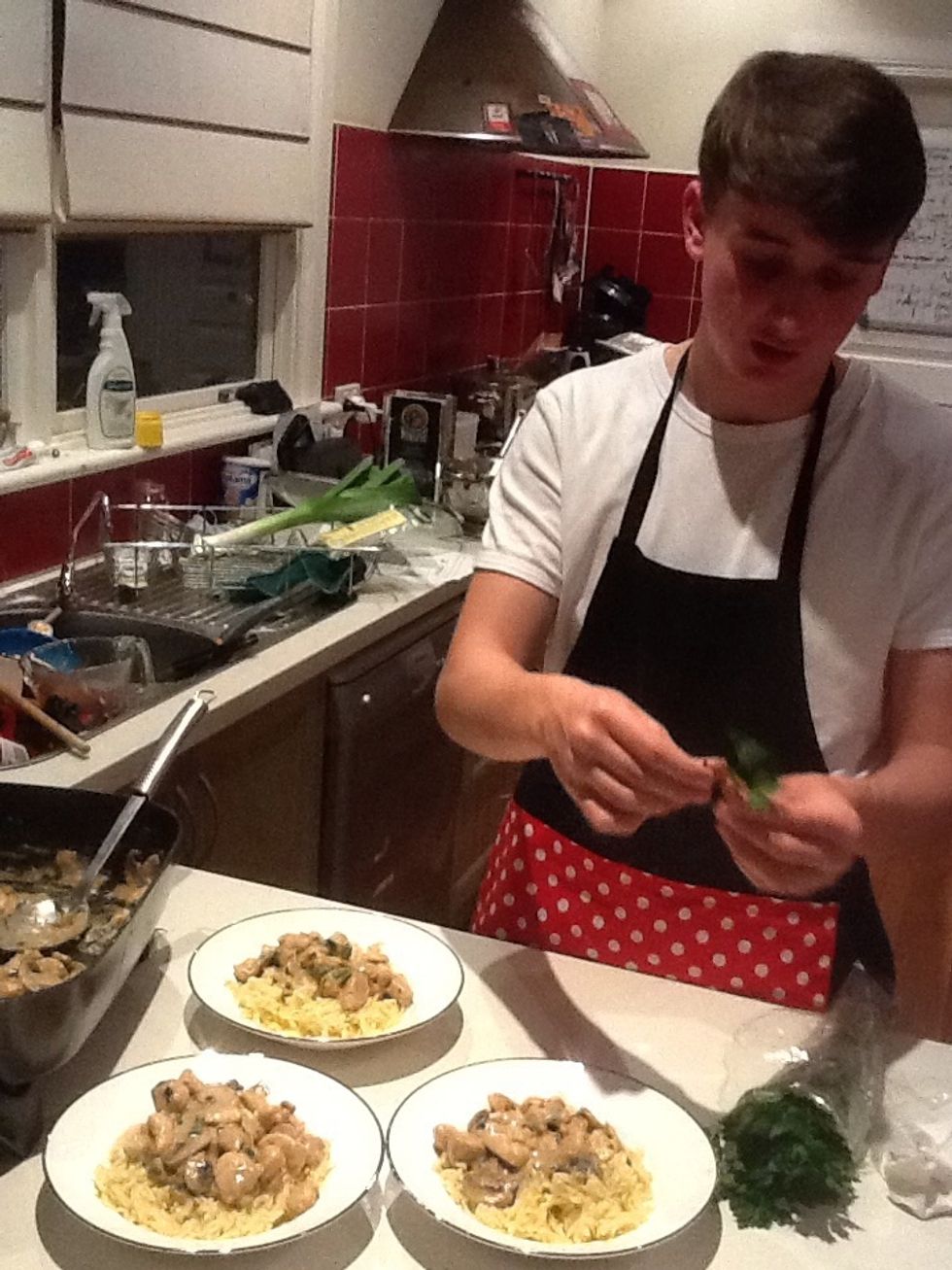 Add parsley to top it off.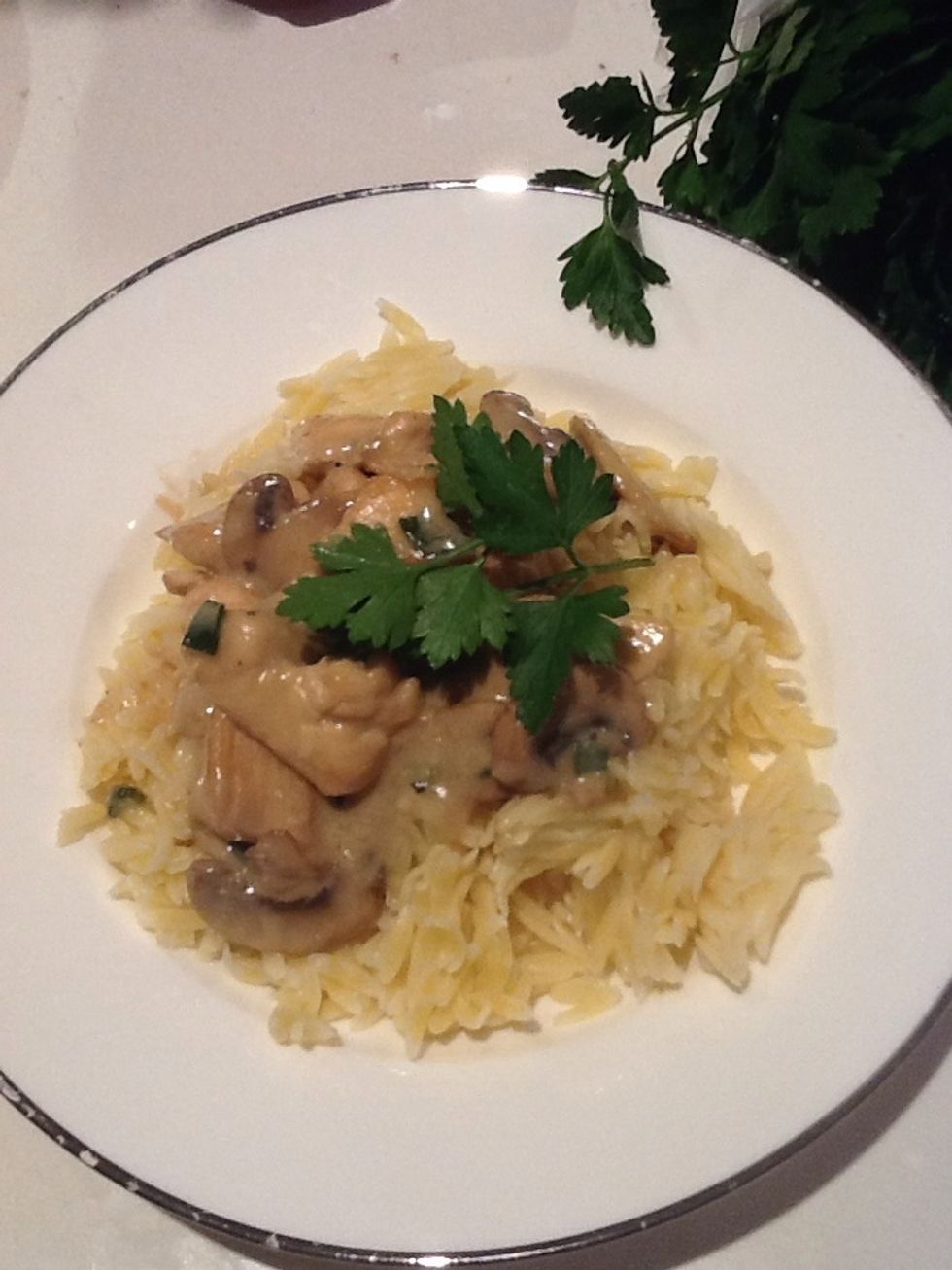 Voilà. Bon Appetite !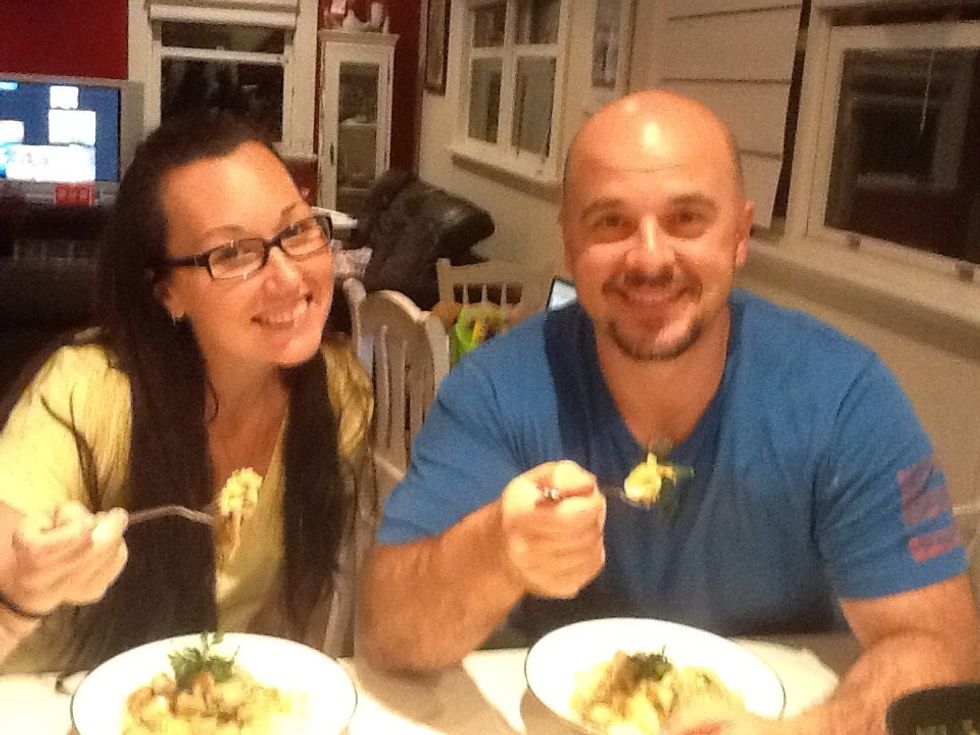 Serve and observe as your guests will be delighted with this delicious dish.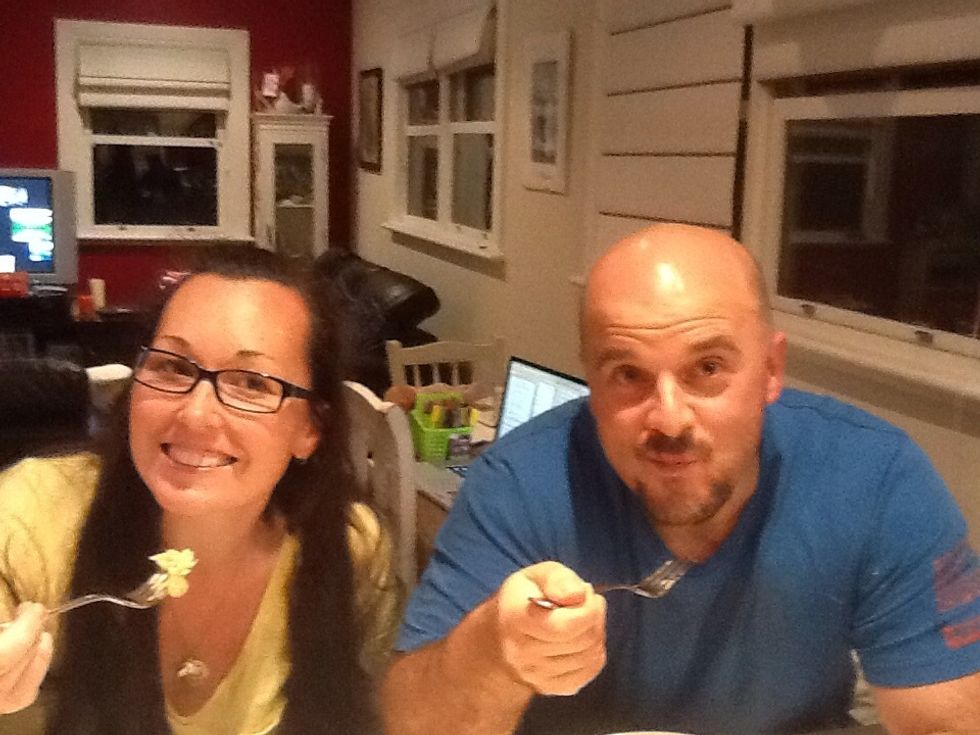 Thanks for scrolling :) . This dish is extreamly healthy, egg free , nut free and low in salt it is a good alternative from everyday dinners you may be used to such as steak and salad.
It looks and tastes delectable from the mouth watering cream to the mouth watering chicken this is a must try meal for any occasion even better Is that it's healthy!
All ingredients are available at your local super market. ENJOY!!!!
500.0g Risoni
500.0g Skinless chicken breast fillets
200.0g Mushrooms
5.0g Spring onions
1/2Tbsp Cornflour
375.0ml Milk
1/2c Chicken stock
Freshly ground pepper
Olive oil