Adjust the ingredients according to how strong you want the taste. This recipe is Medium flavour with almost No Chilli.
176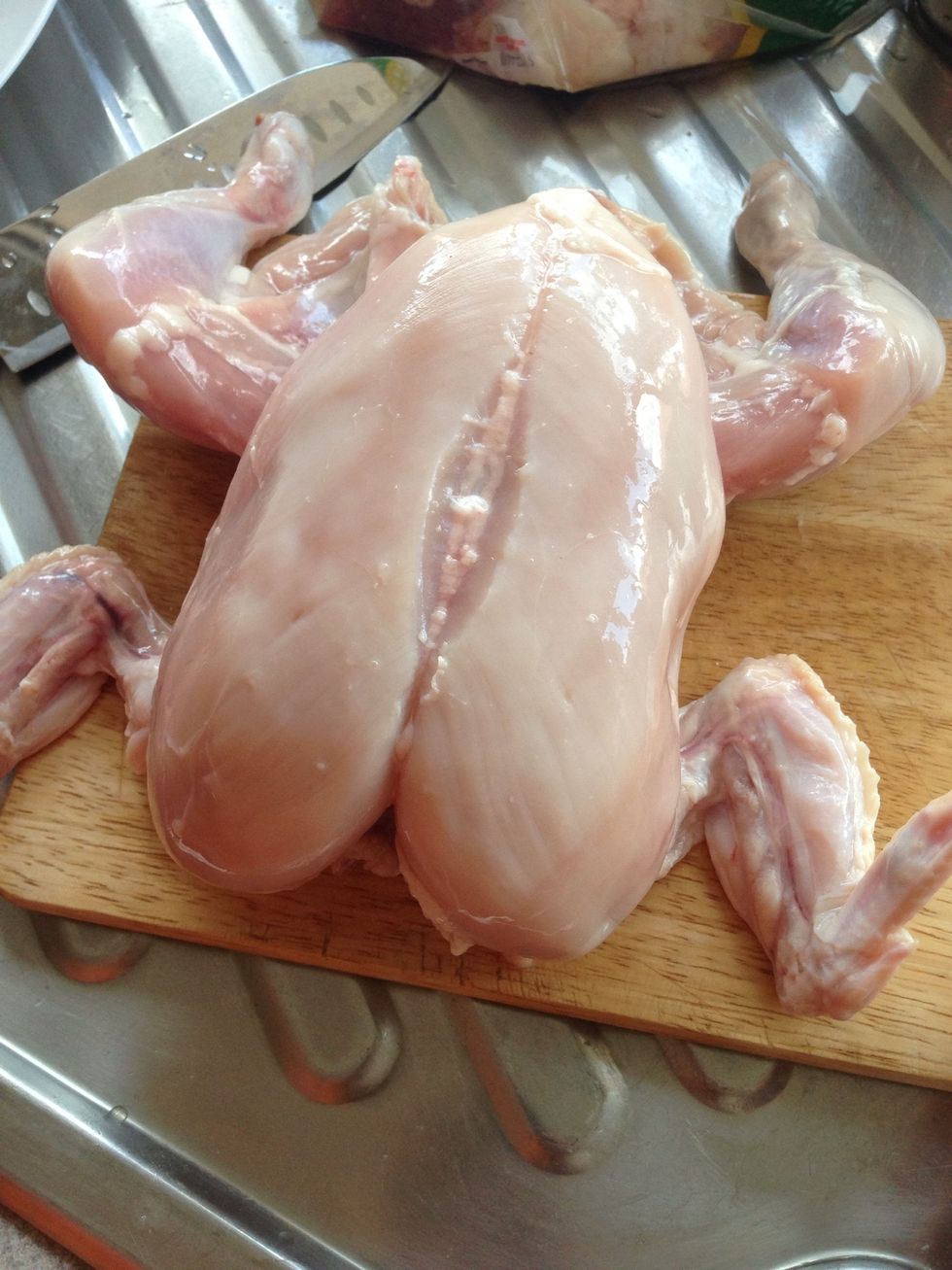 Skin the chicken, very important. As well as removing the fat.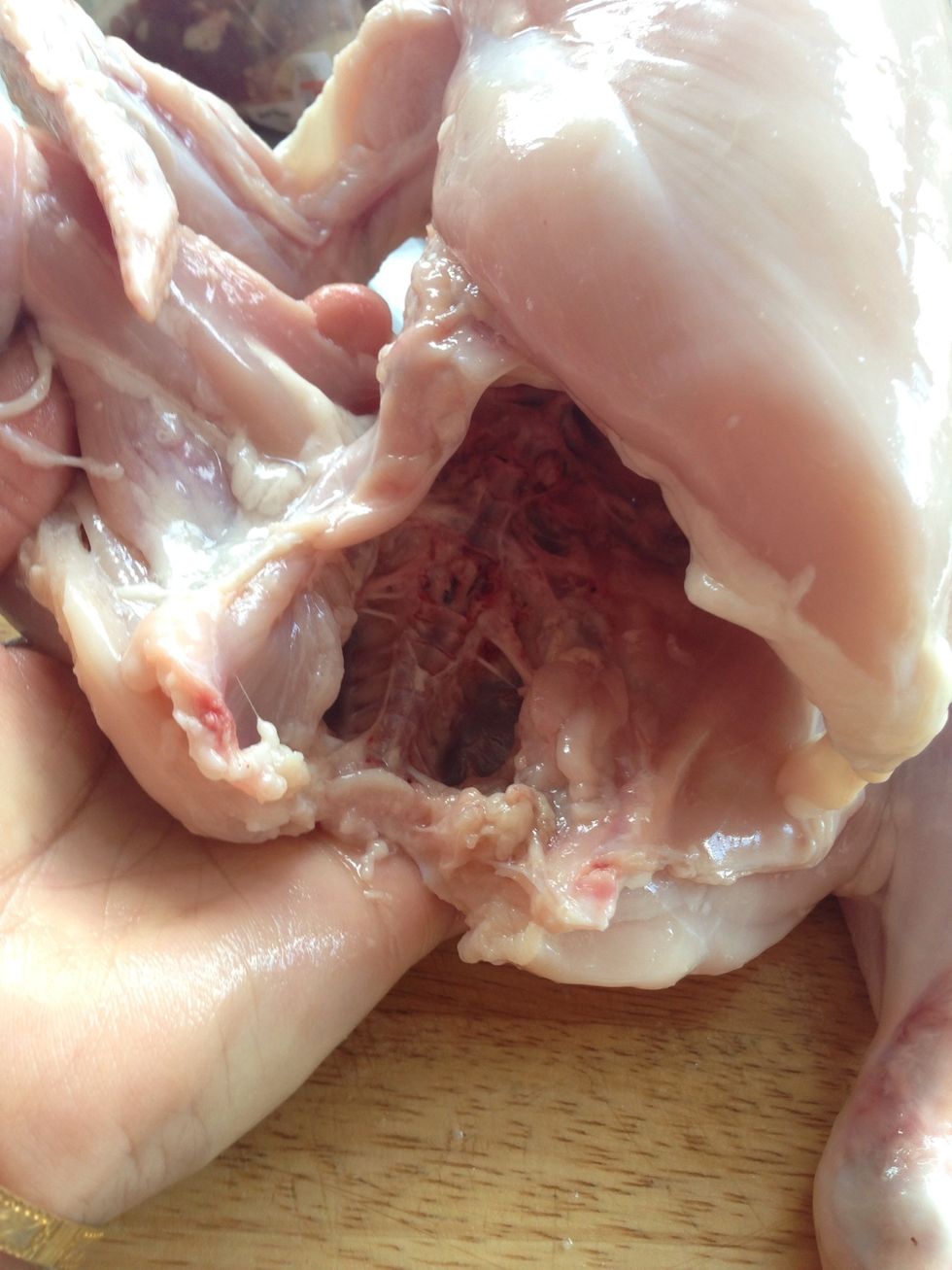 Take out the guts from inside the backbone (red stuff). Reason I take it out is because if you are going to keep the chicken for more than a day, it will not smell.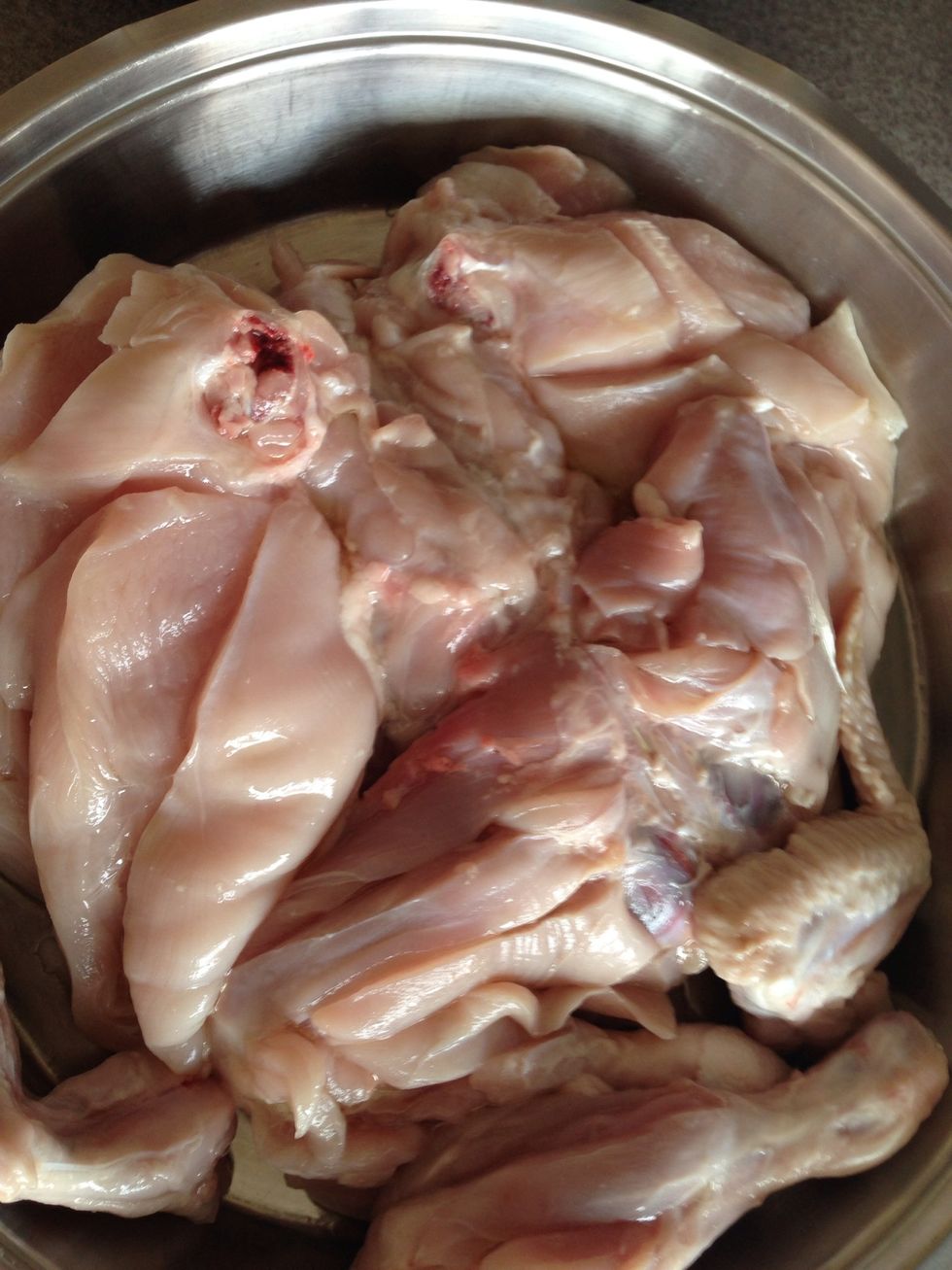 If you do not take out the red stuff, it will start to smell. If anyone is unclear of how to take it out, just ask and I will add a few more pics.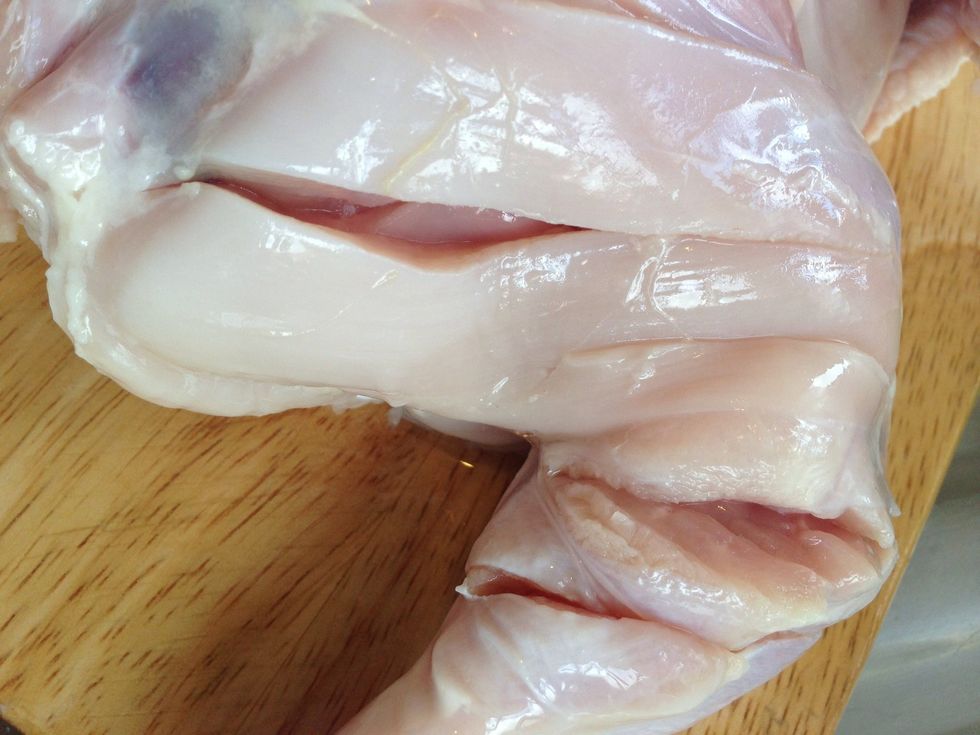 Put deep cuts everywhere.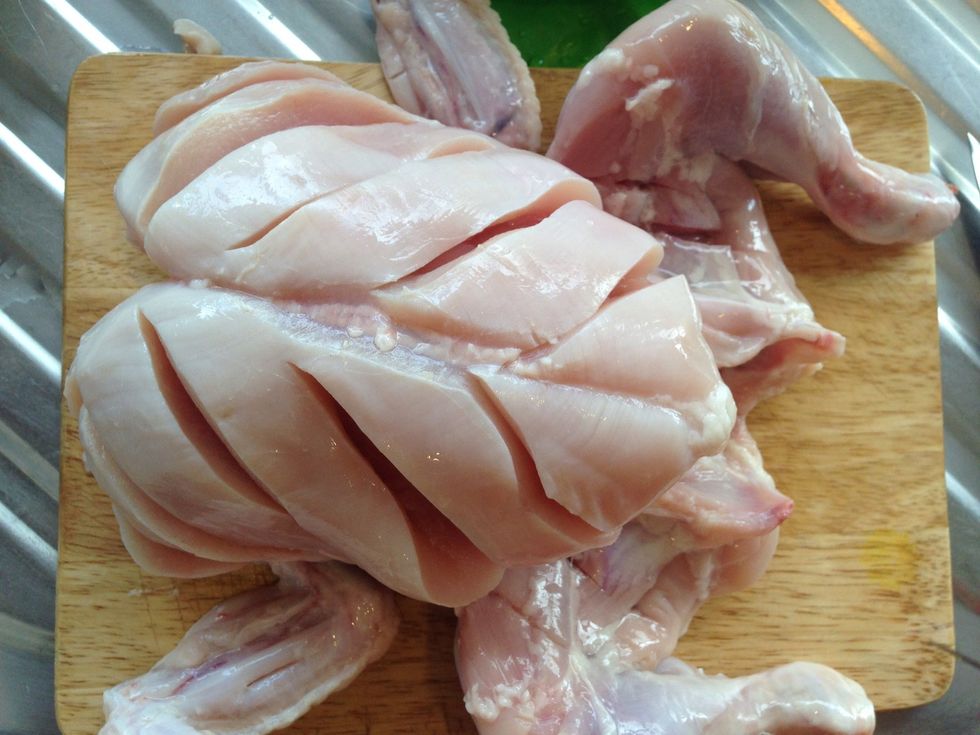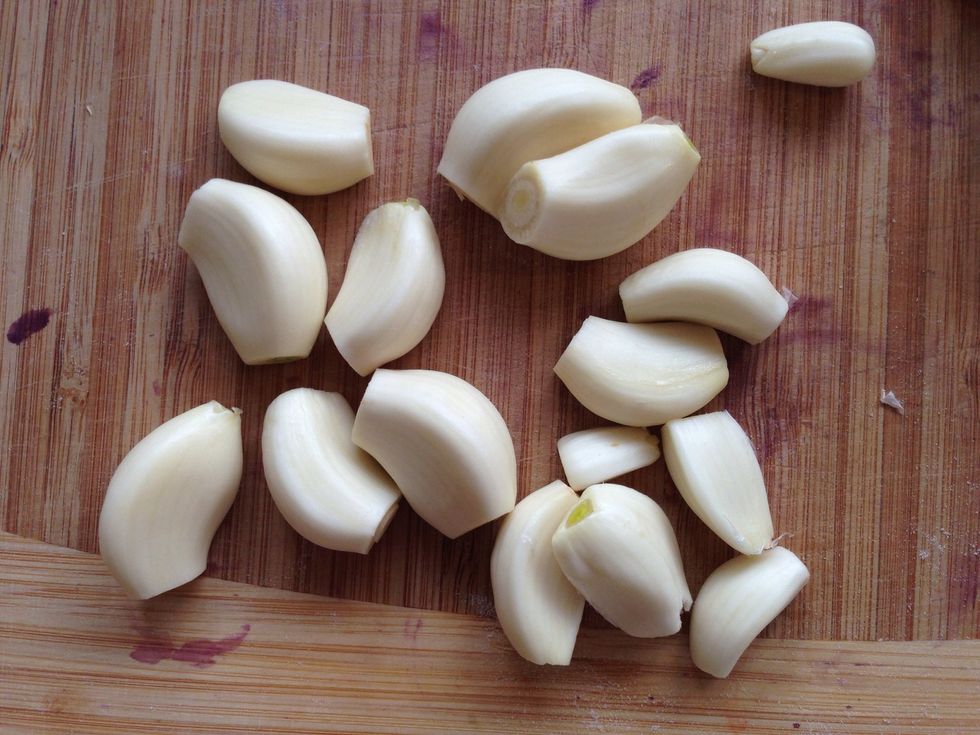 Now lets get started with the mixture. 15 cloves of Garlic. Pealed.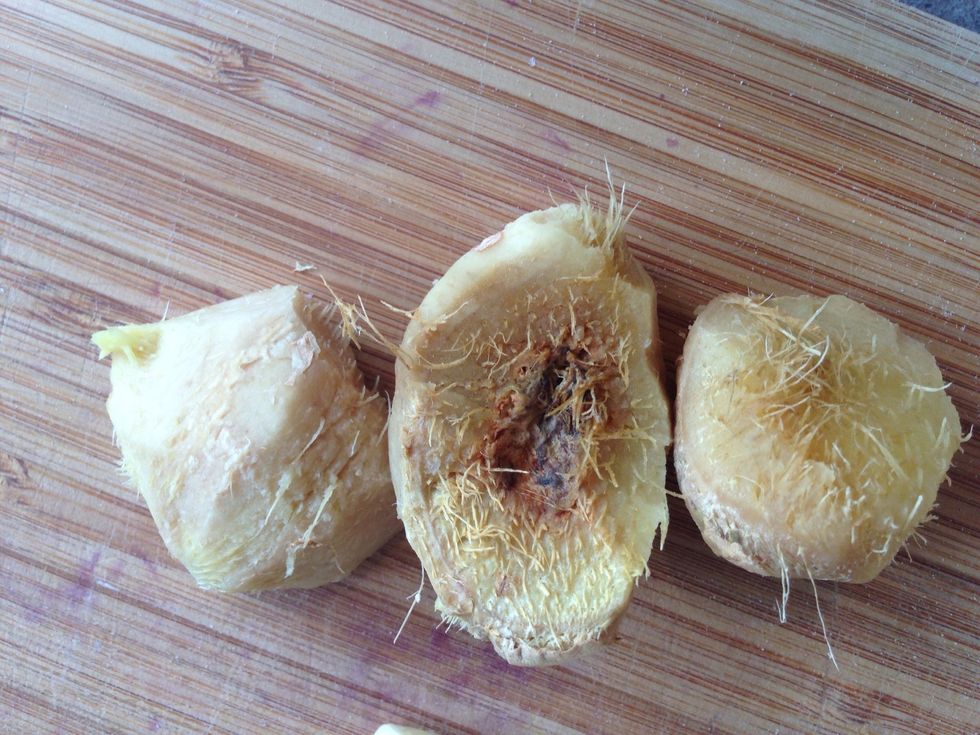 Ginger, pealed. Needs to be the same quantity as the garlic.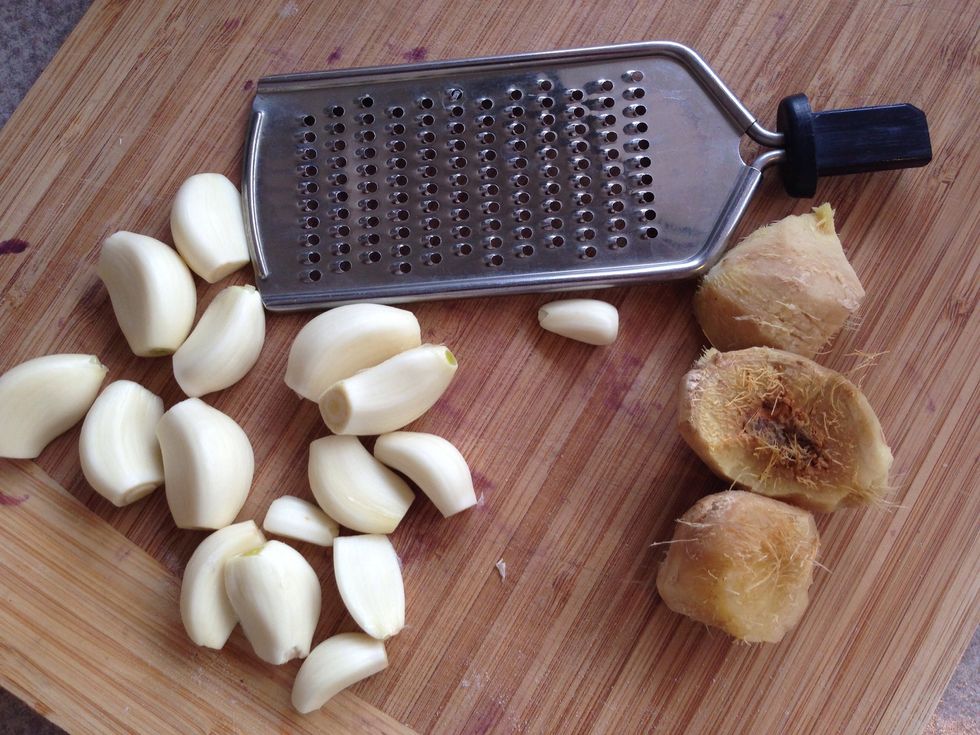 Now grate the garlic and ginger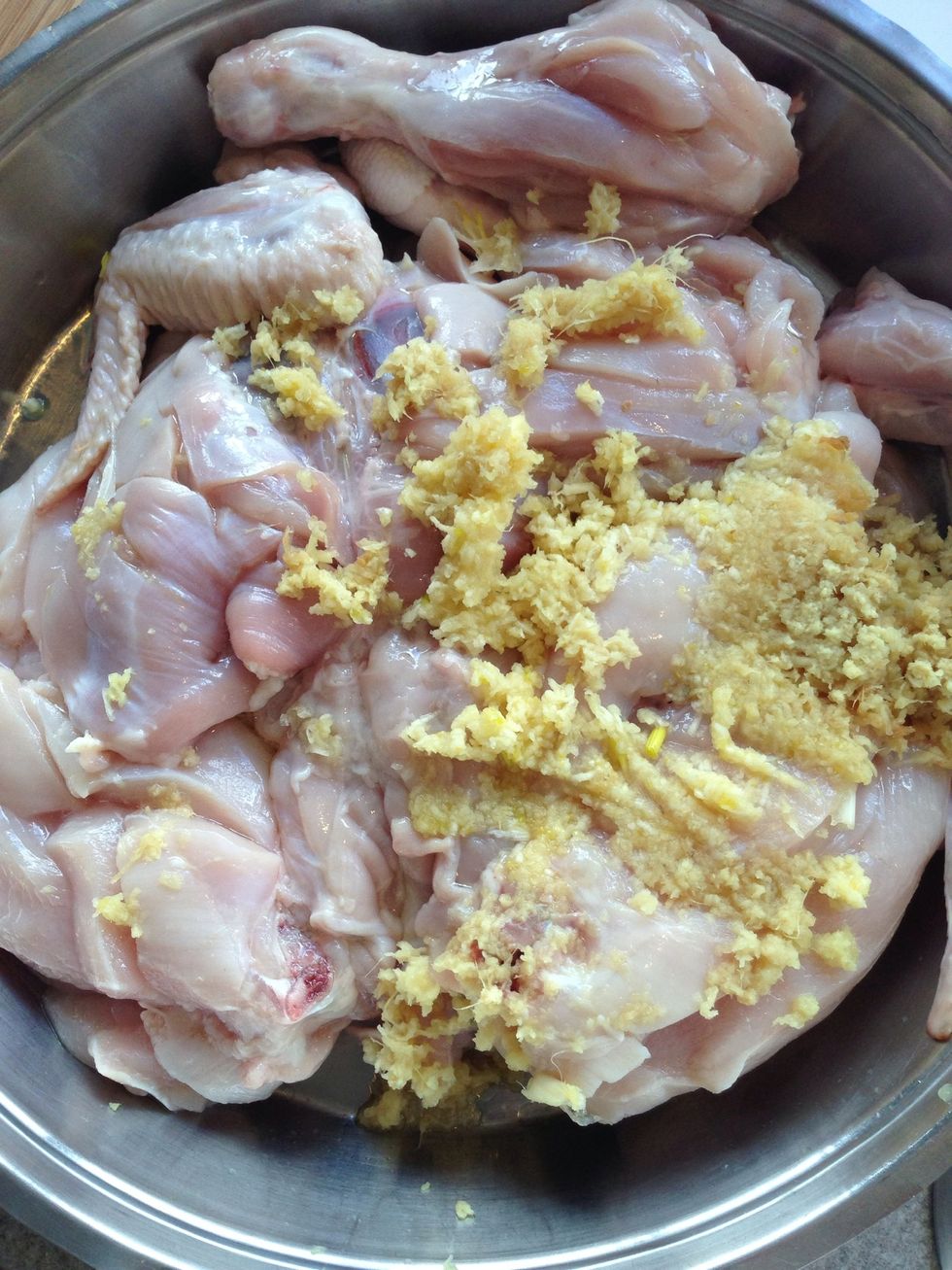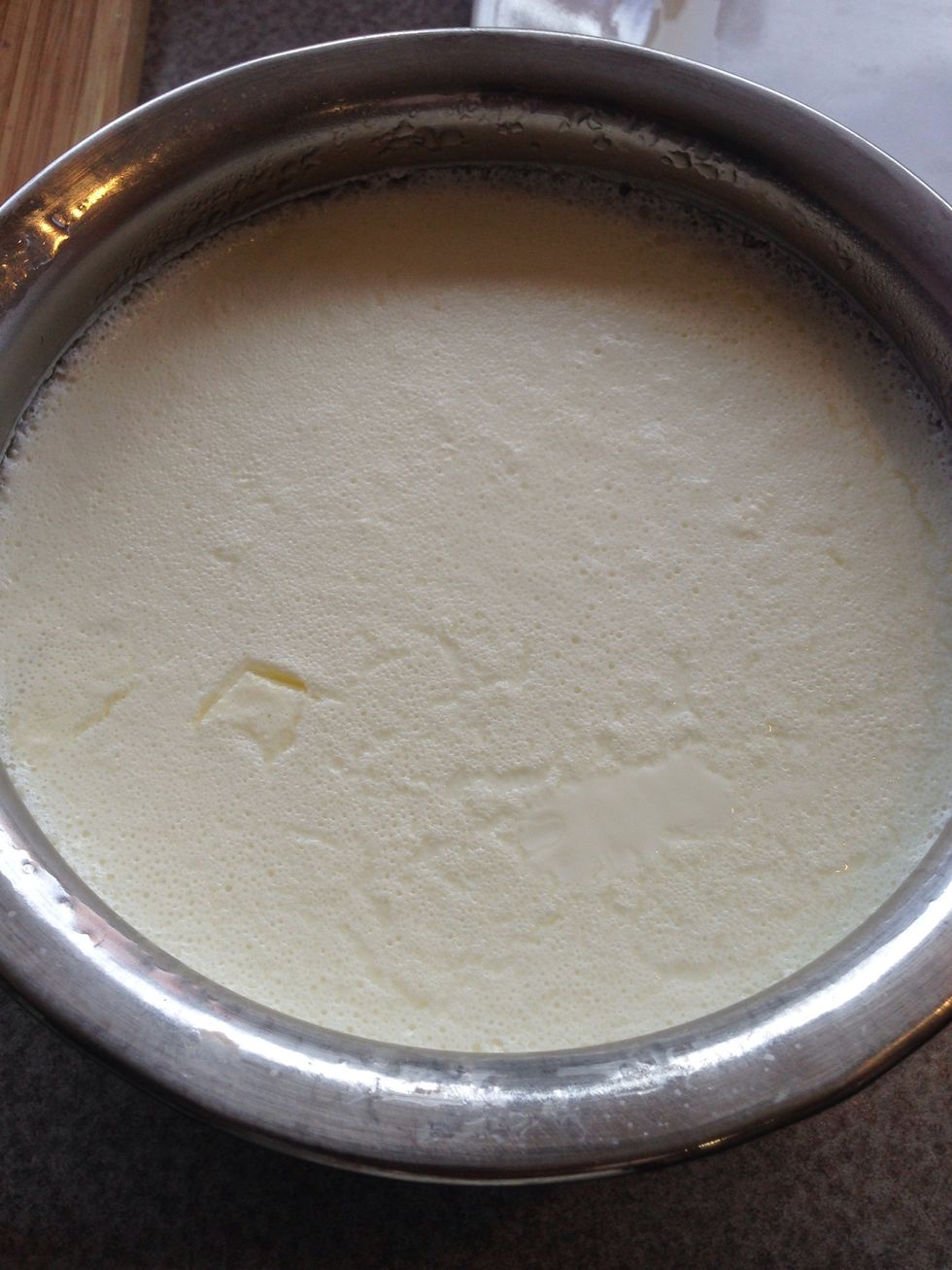 2 full table spoons of plain Yogurt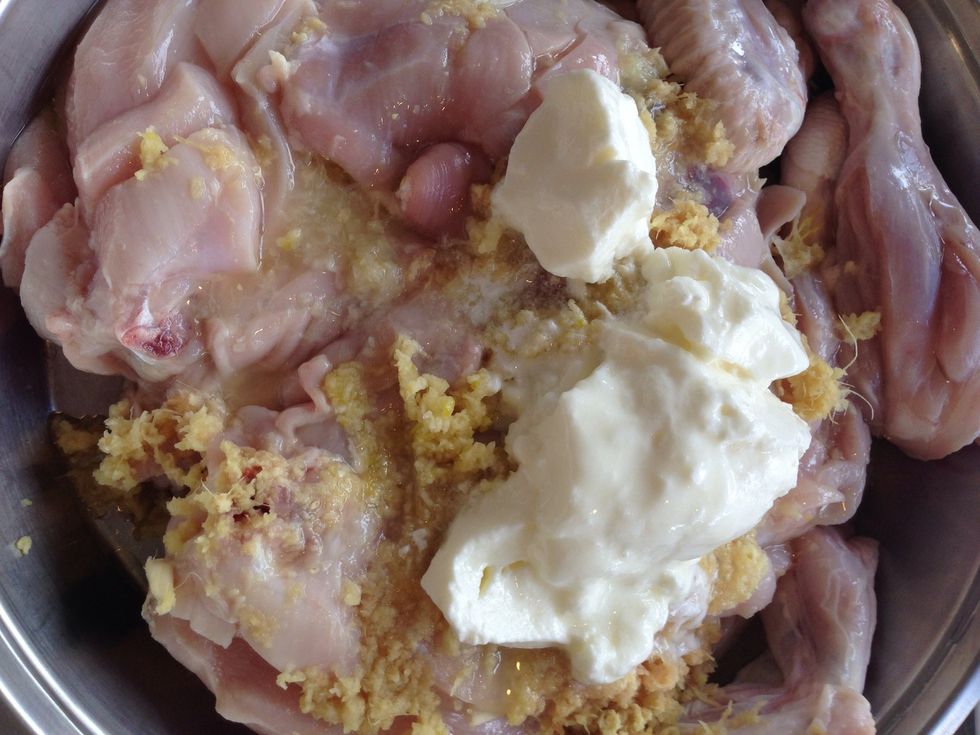 Add 2 to 3 table spoons of plain yougurt. Depending on how much gravy you want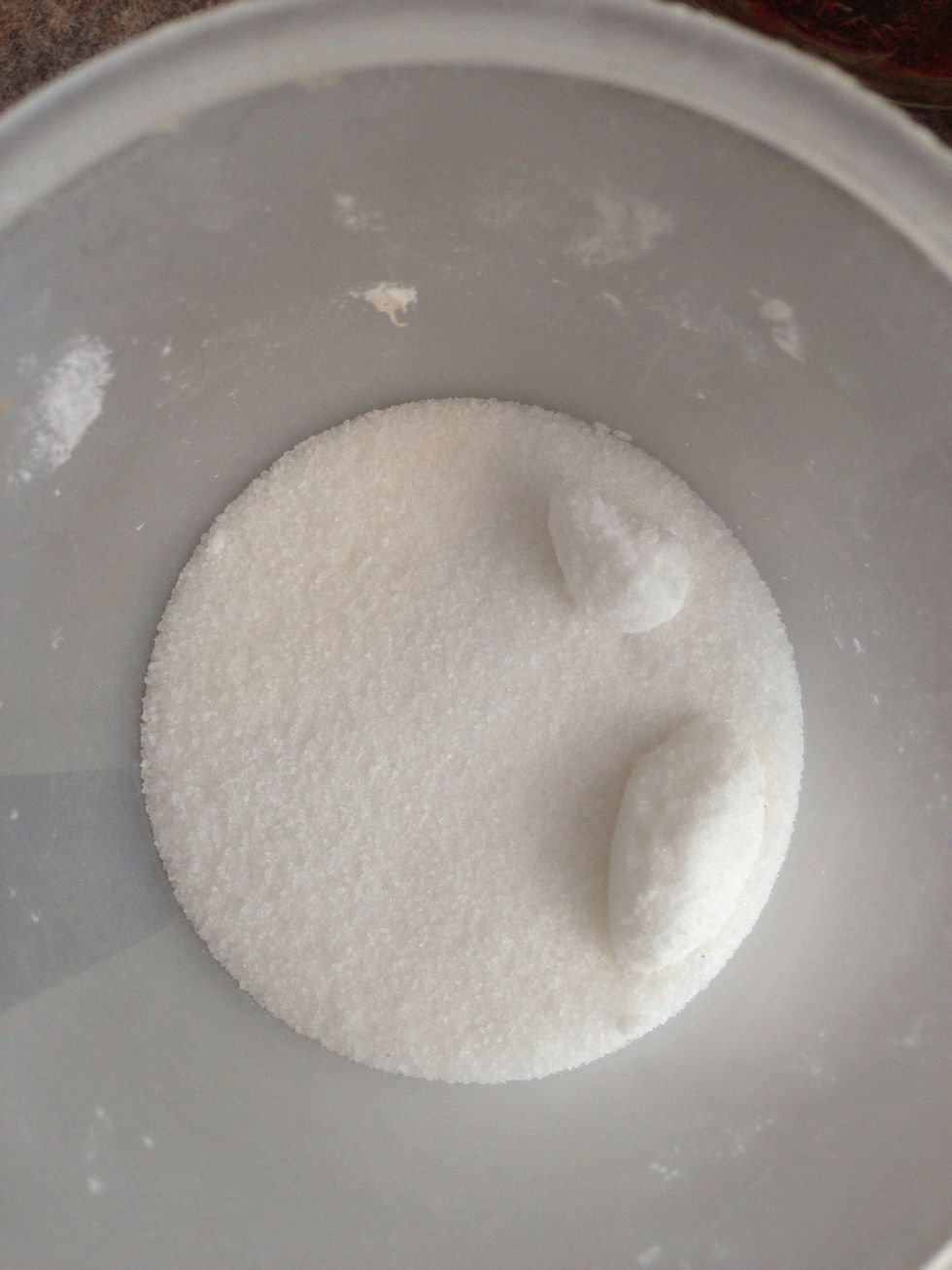 1 table spoon of Salt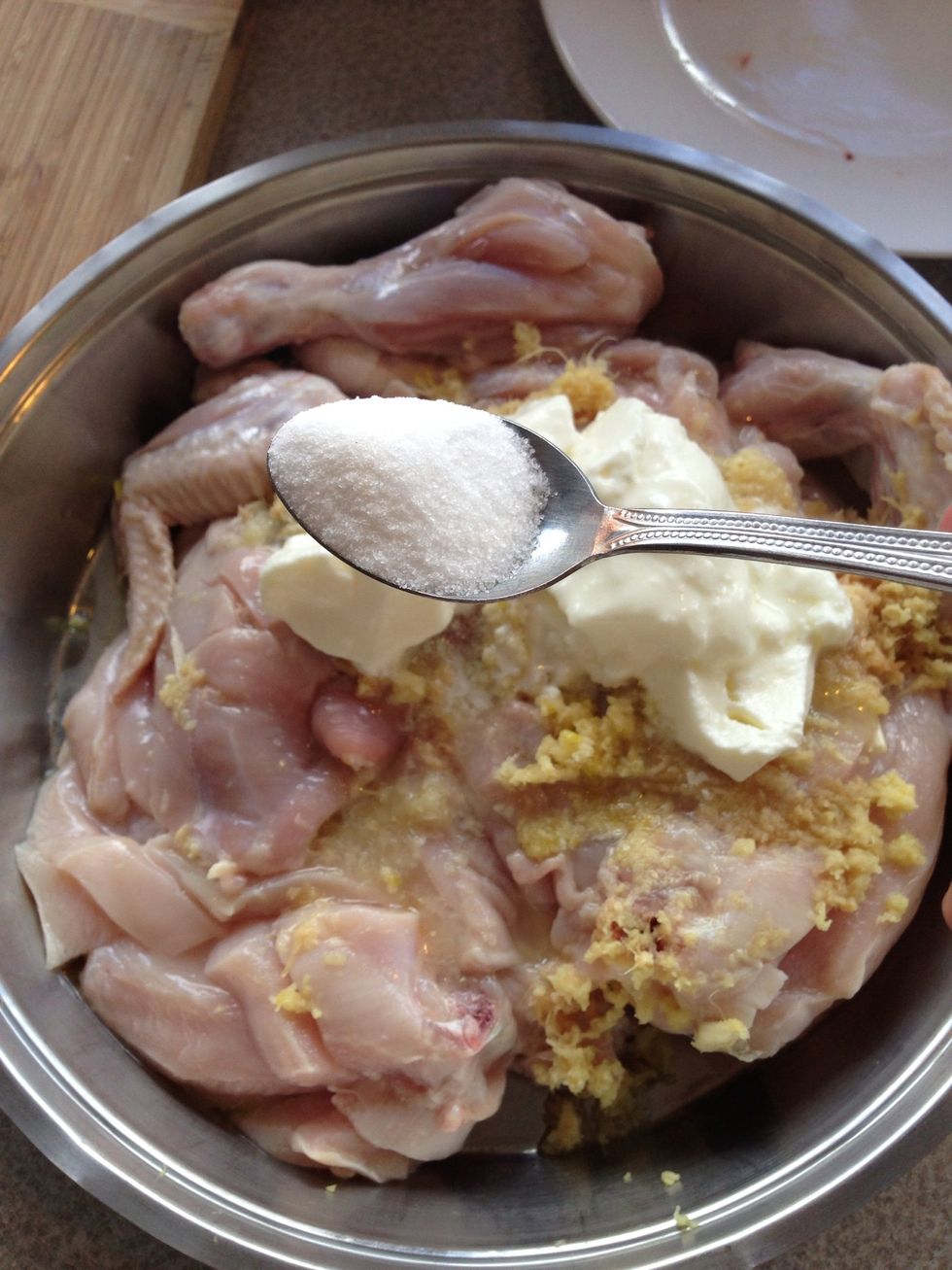 Salt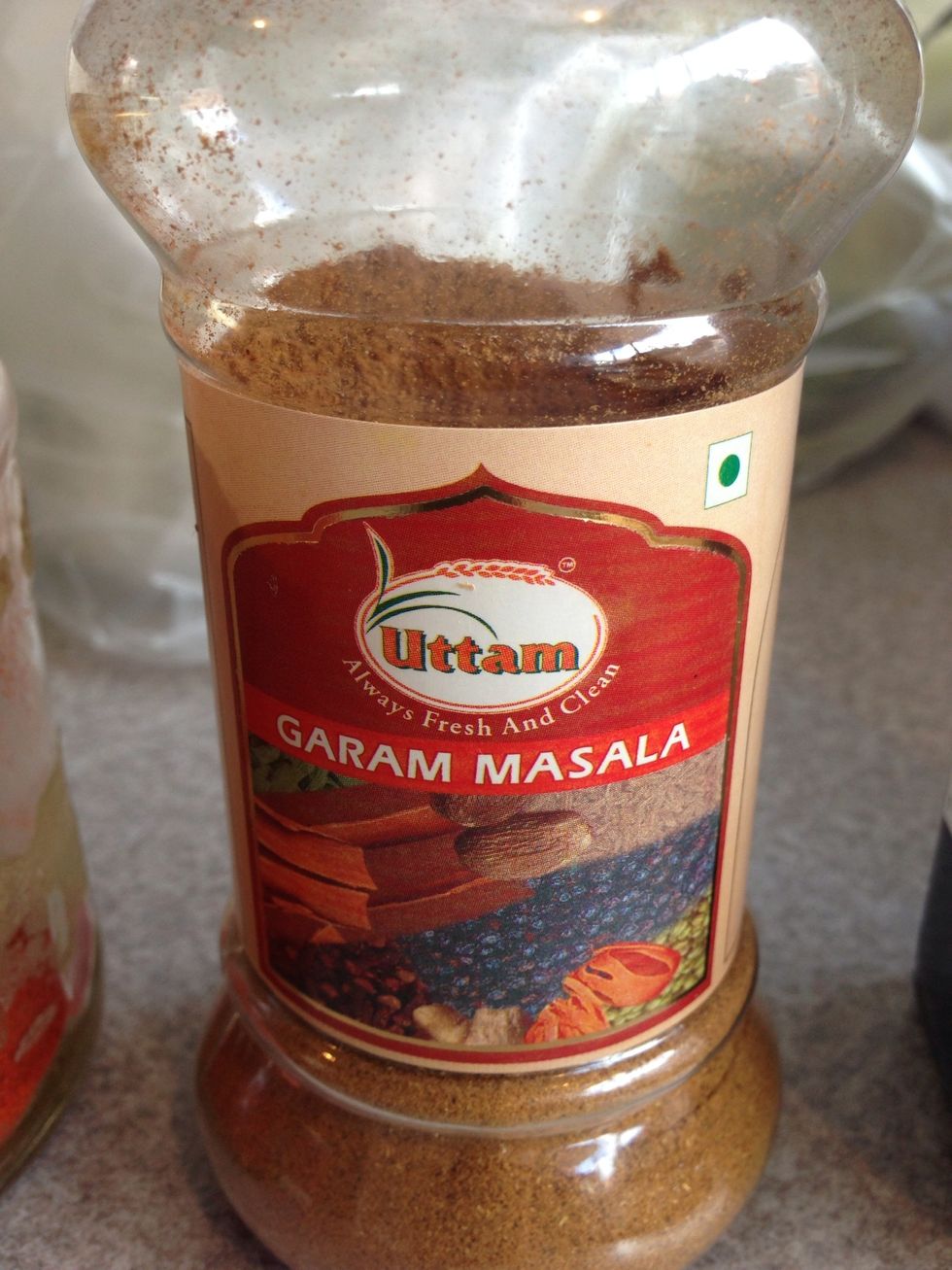 1 table spoon of Garam Masala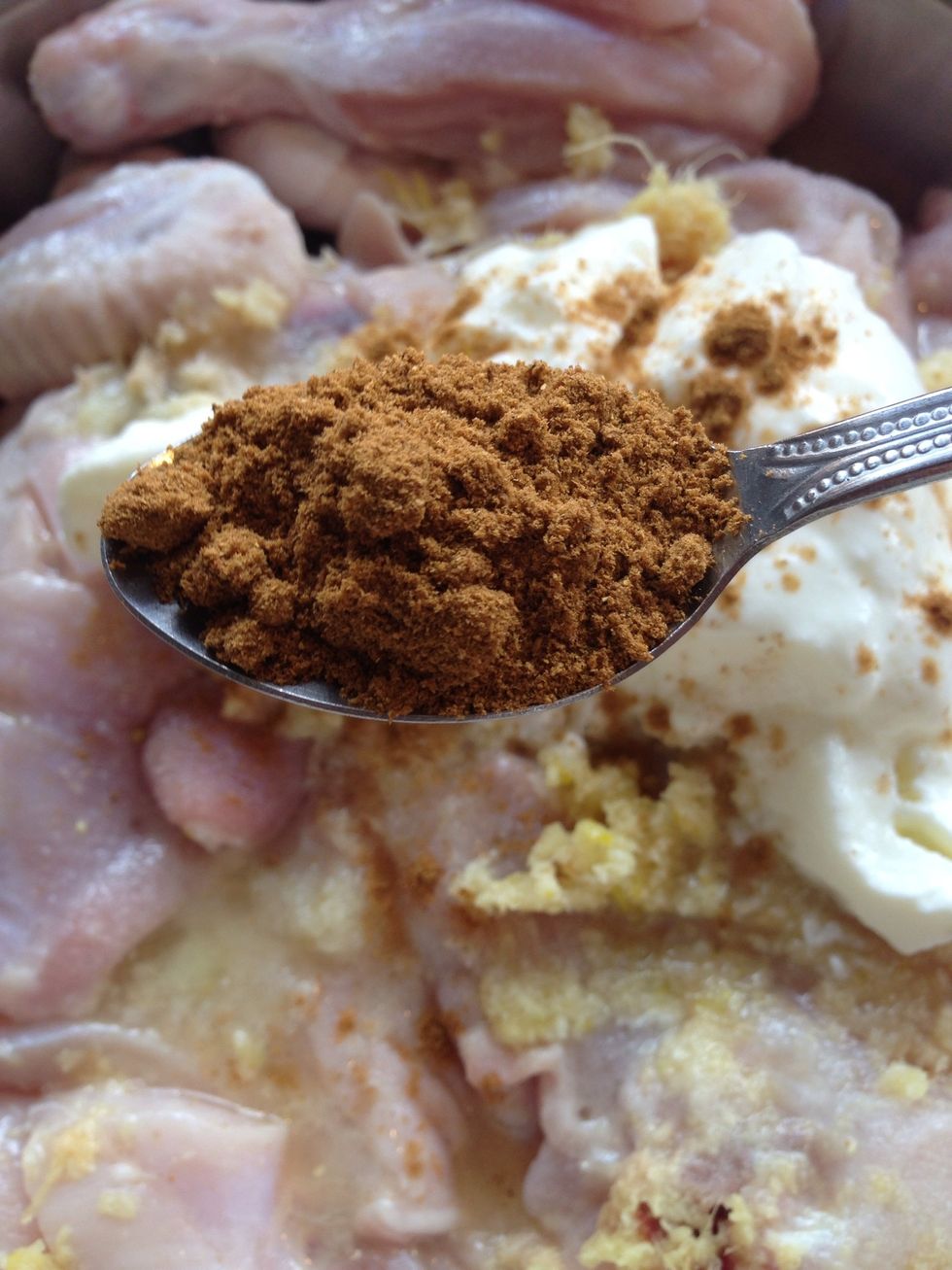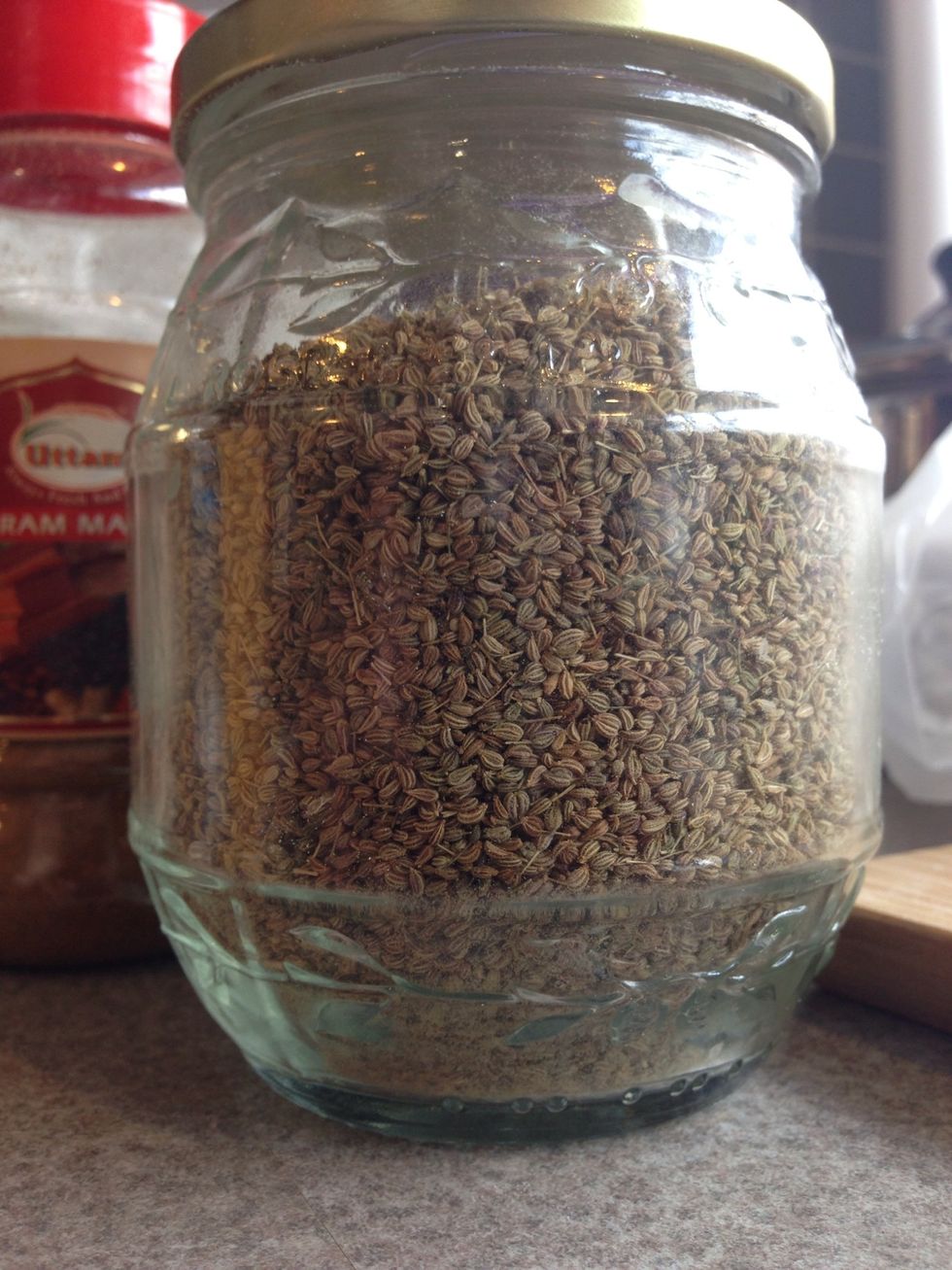 1 table spoon of Carom Seeds - Ajawain (India Spice)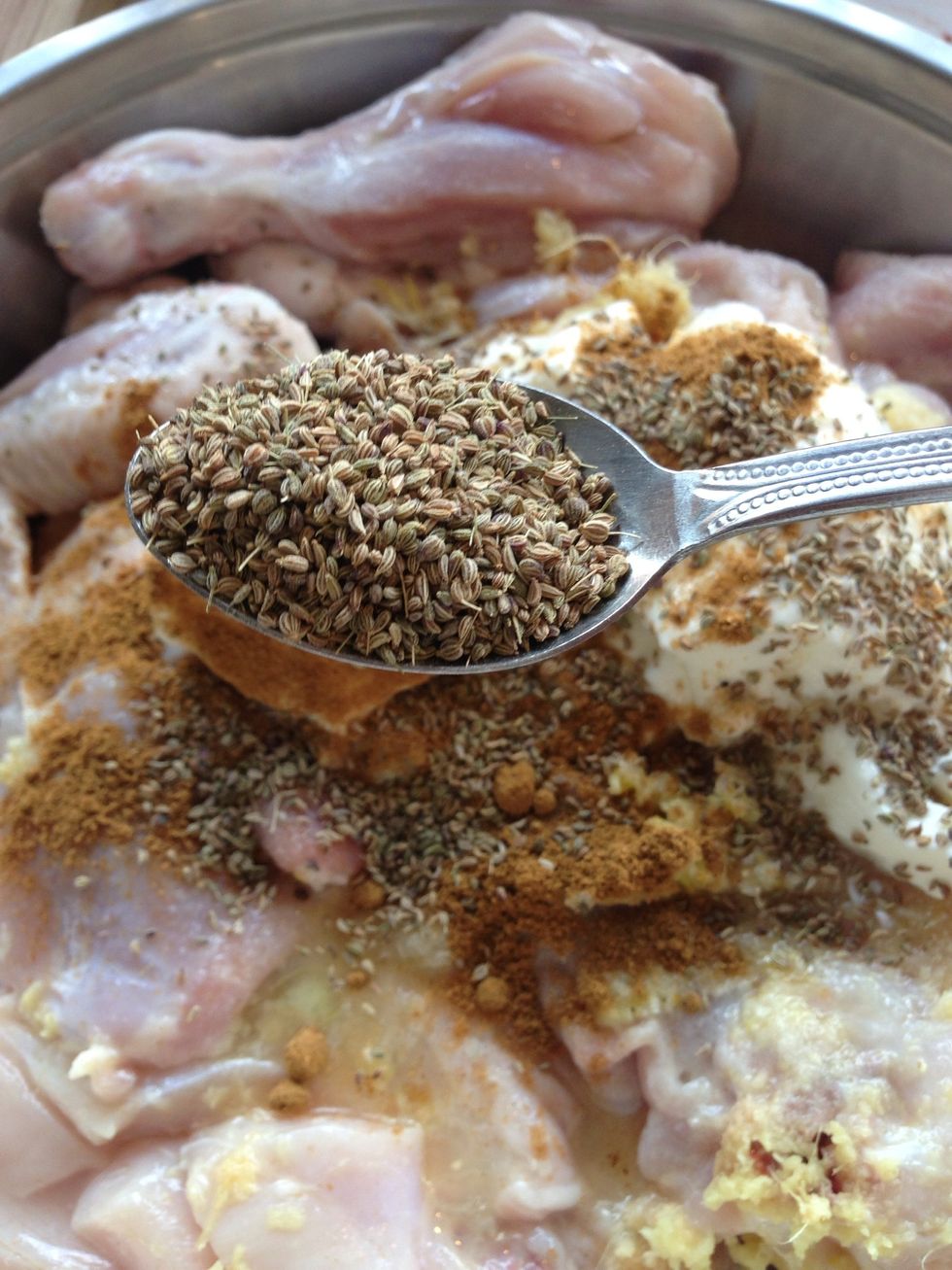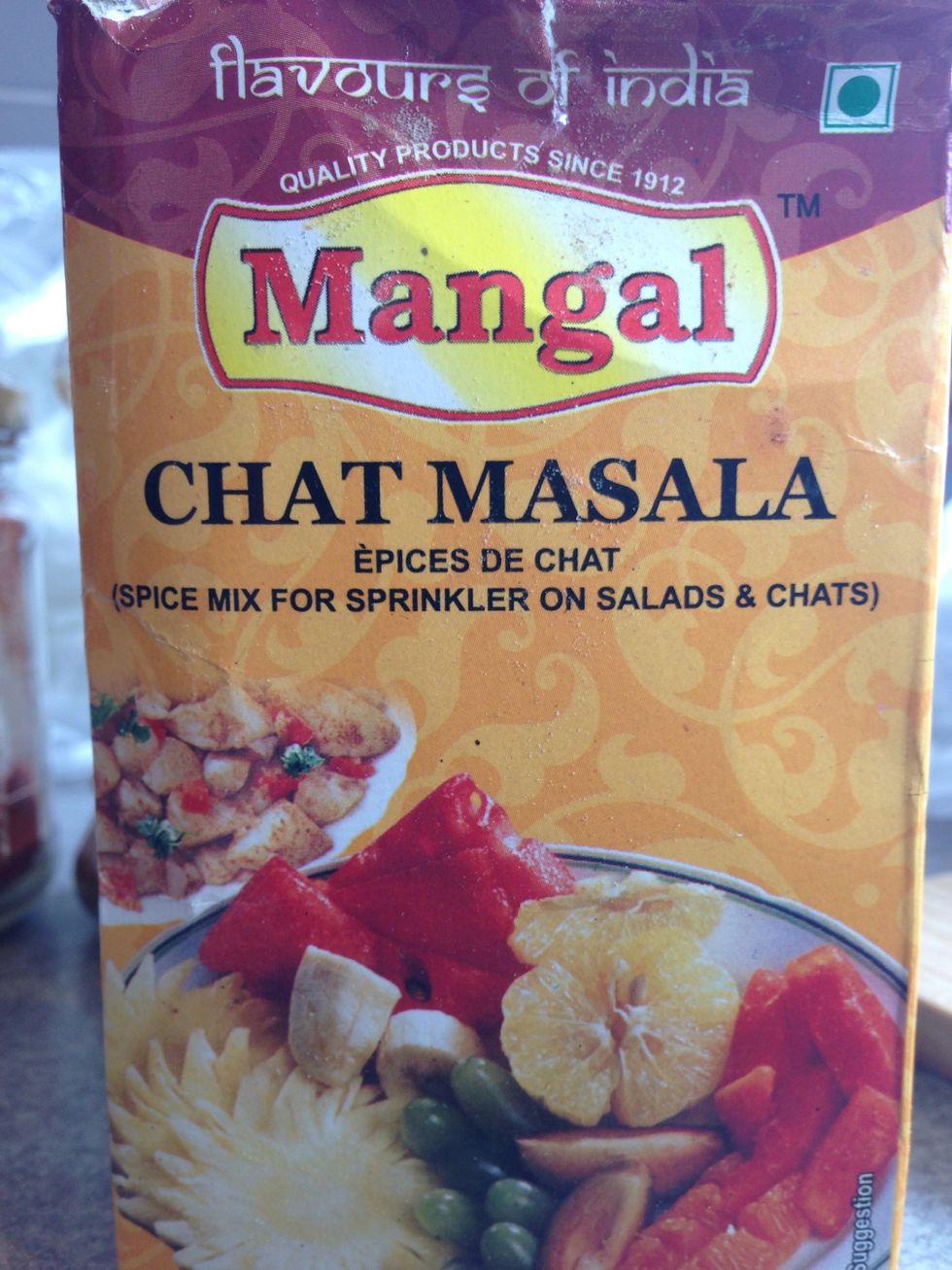 1 table spoon of Chaat Masala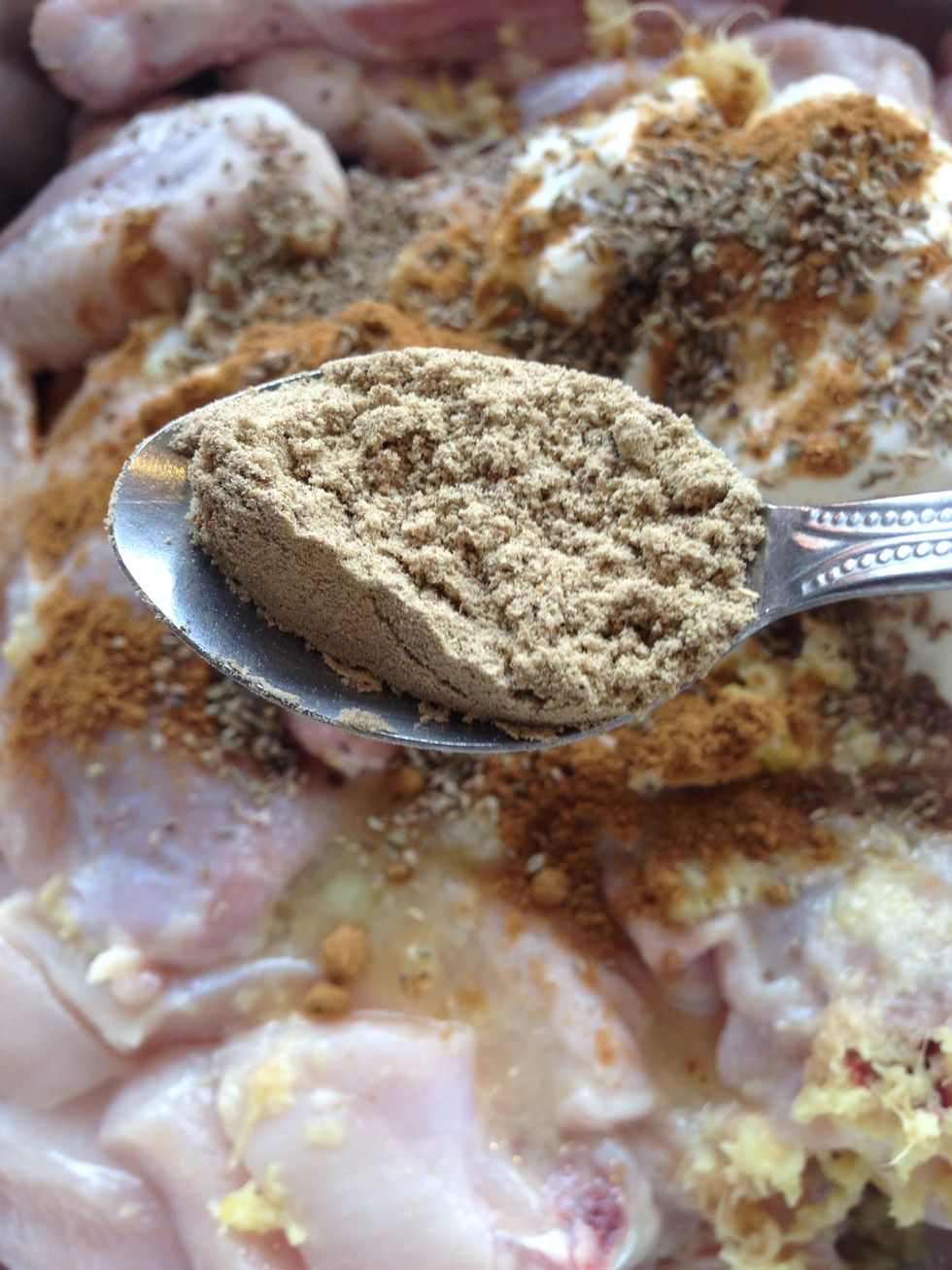 1/4th table spoon of Red chilli powder OR you can always chop some green chillies along with this or just on its own! Adjust the quantity to your liking!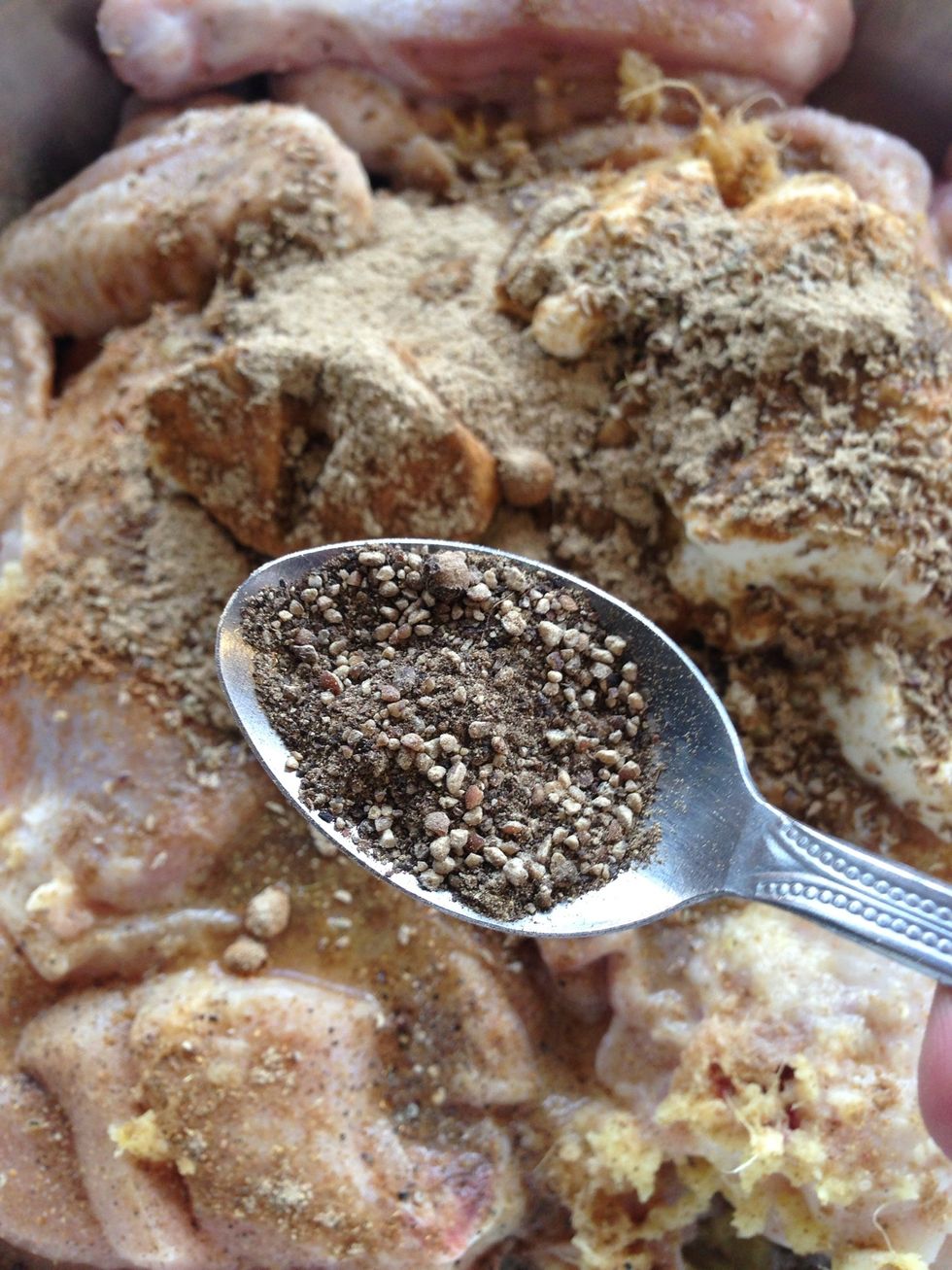 Pepper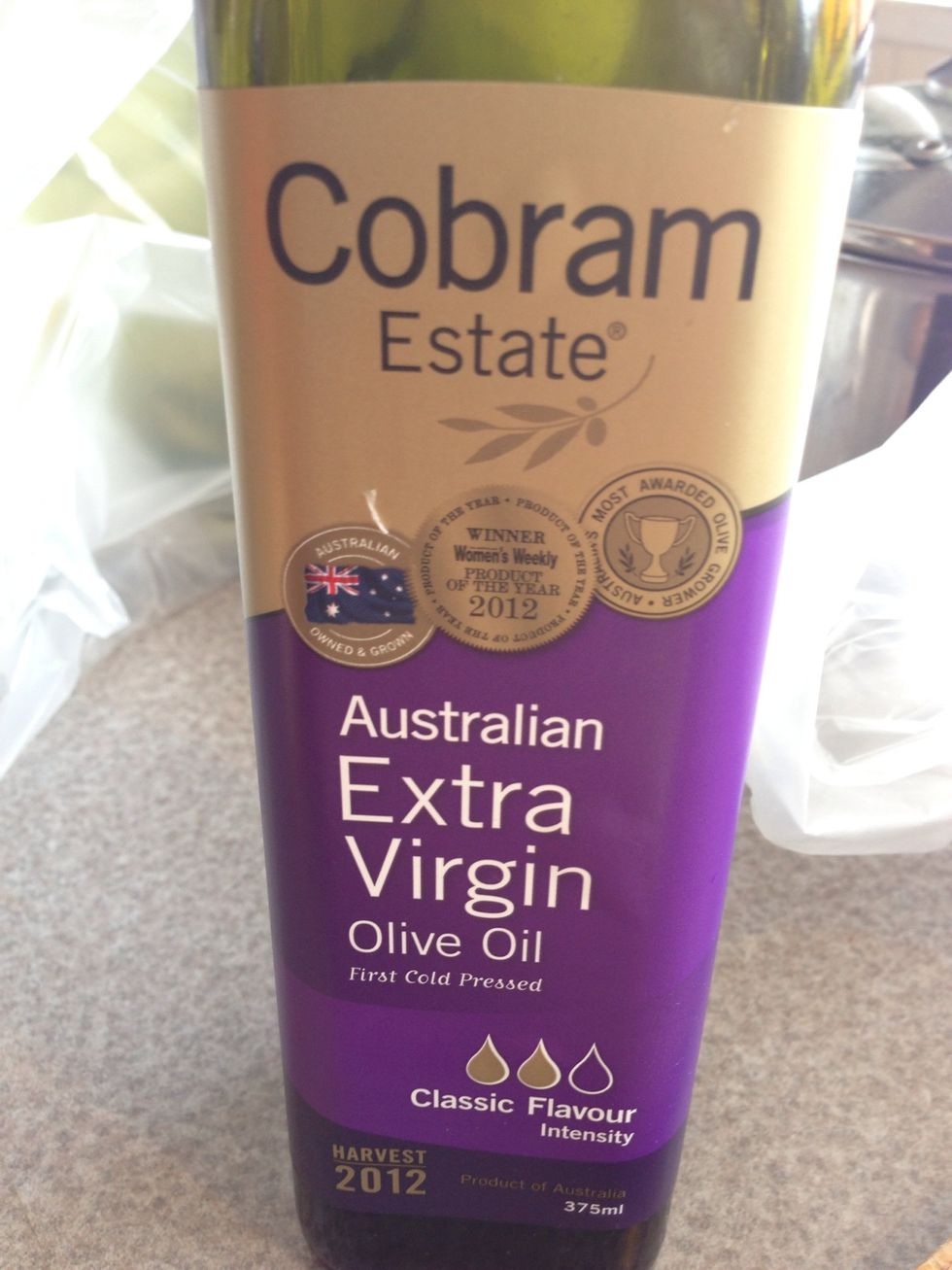 3 table spoon of Olive oil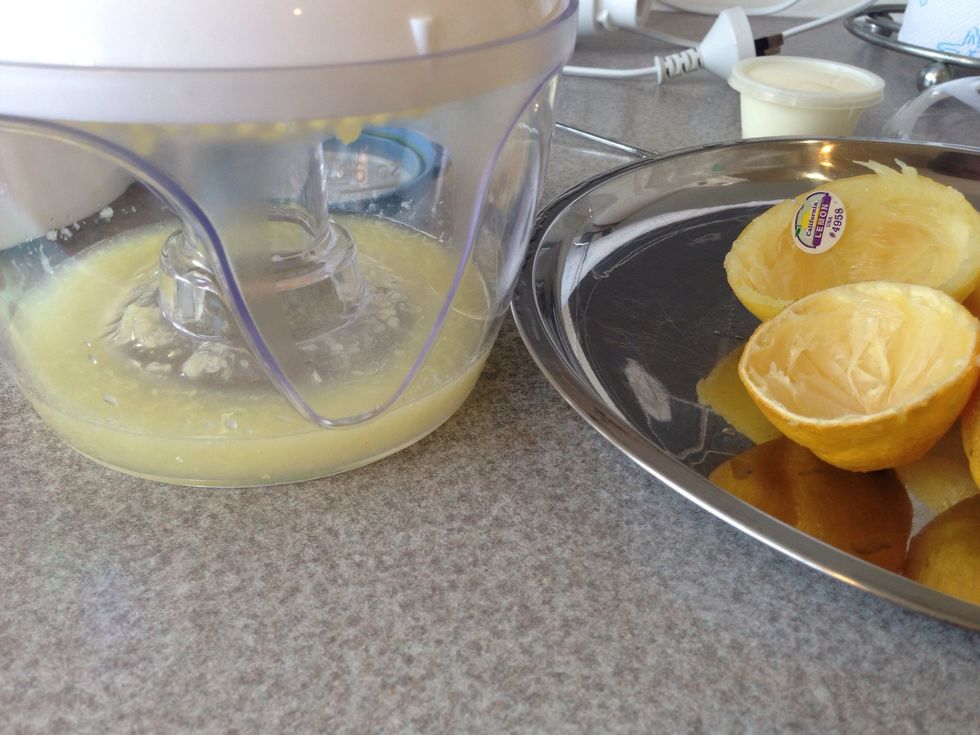 Half a lemon, squeezed. This was a small lemon, so I used 1 whole.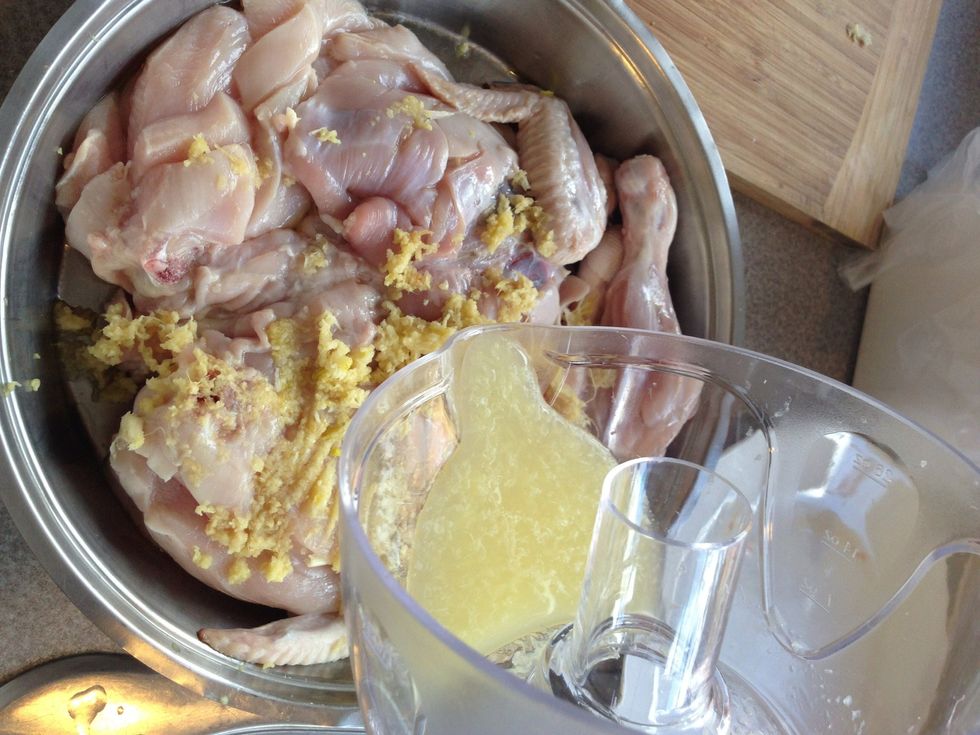 Add half squeezed lemon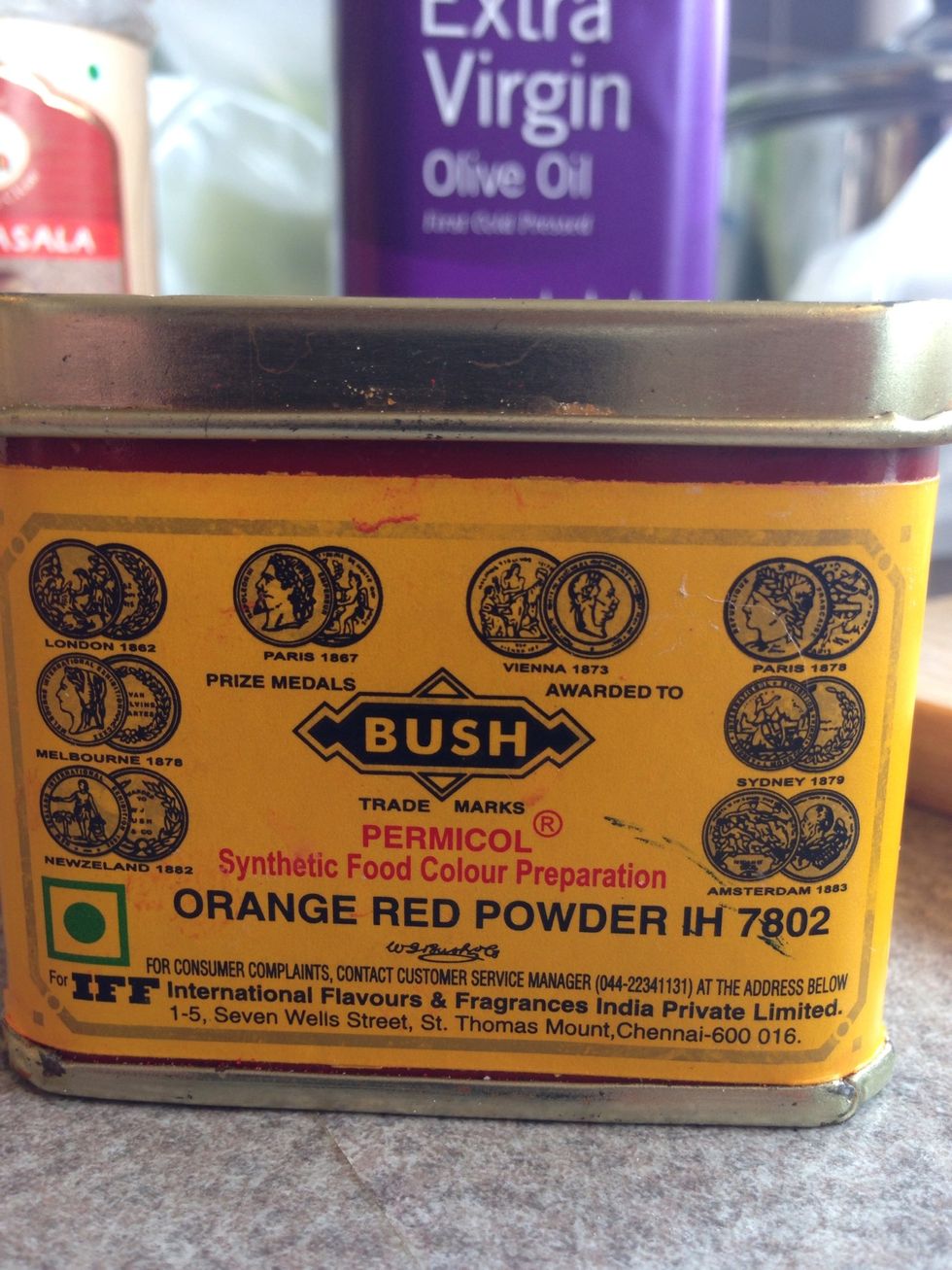 1/4th table spoon of Red food colouring
1 Tablespoon of Seekh Kabab Masala (gives it a nice taste) - optional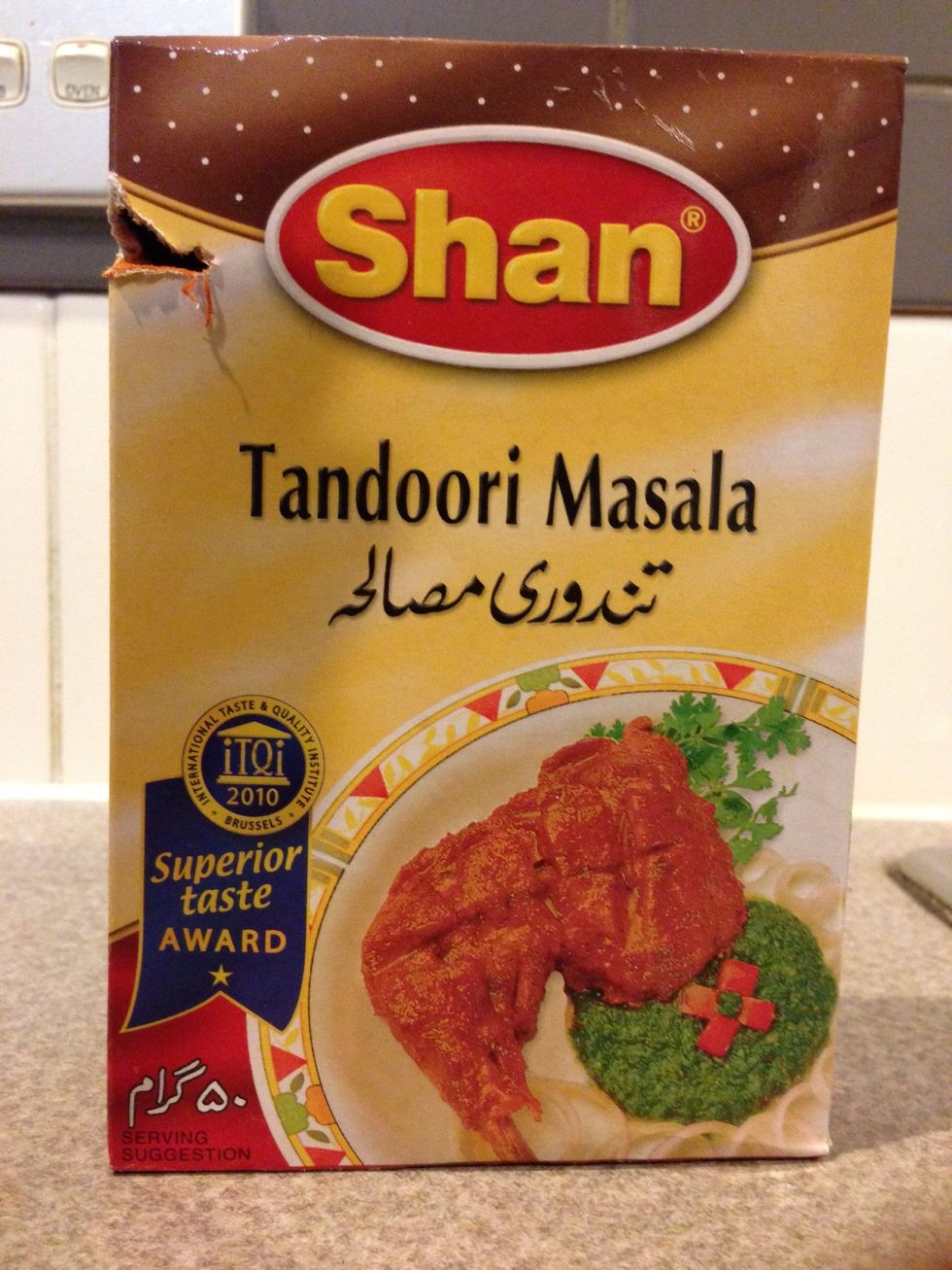 1 Tablespoon of Tandori Masala (gives it a nice taste) - optional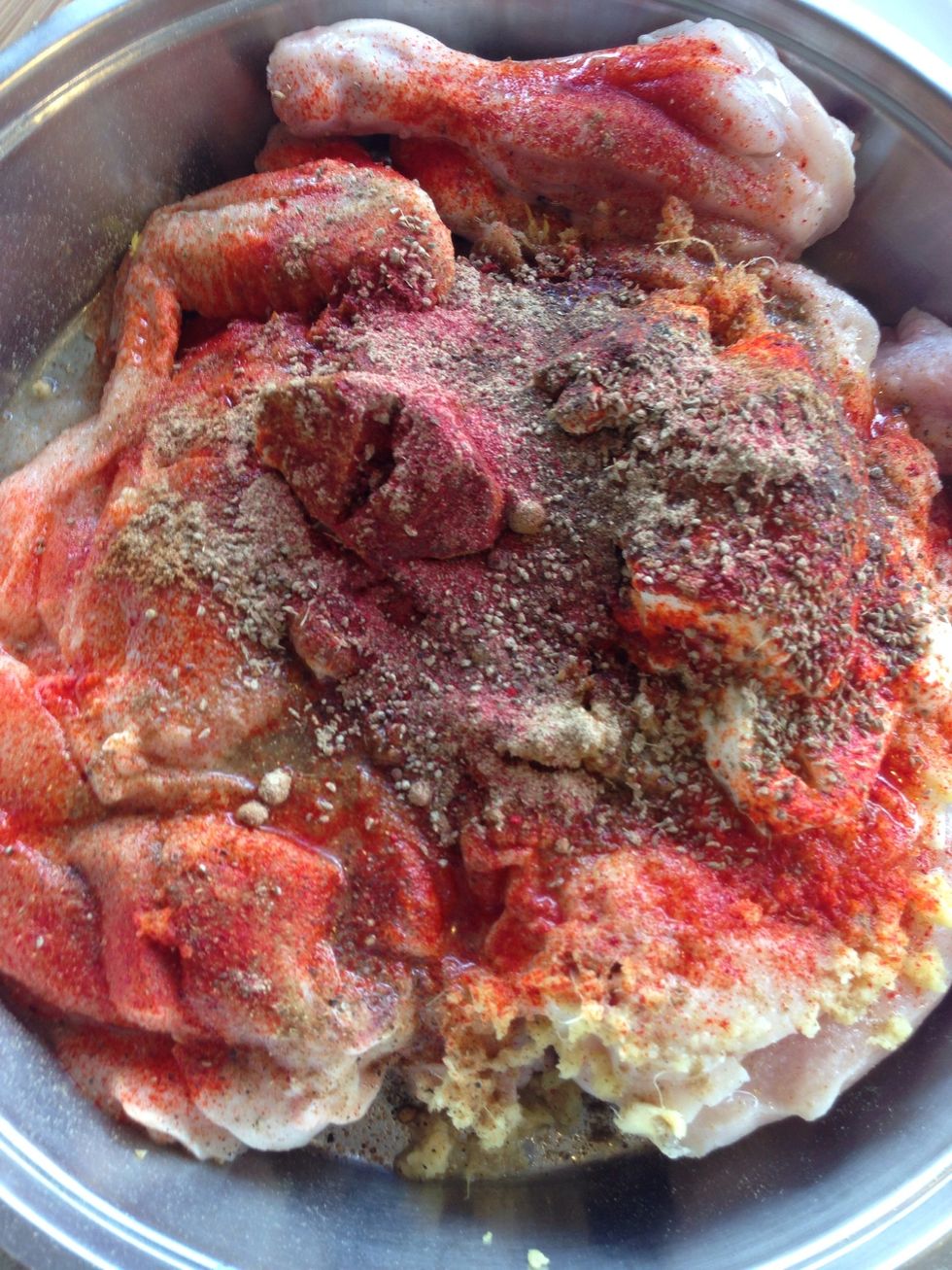 Add chilly powder, food colouring and olive oil.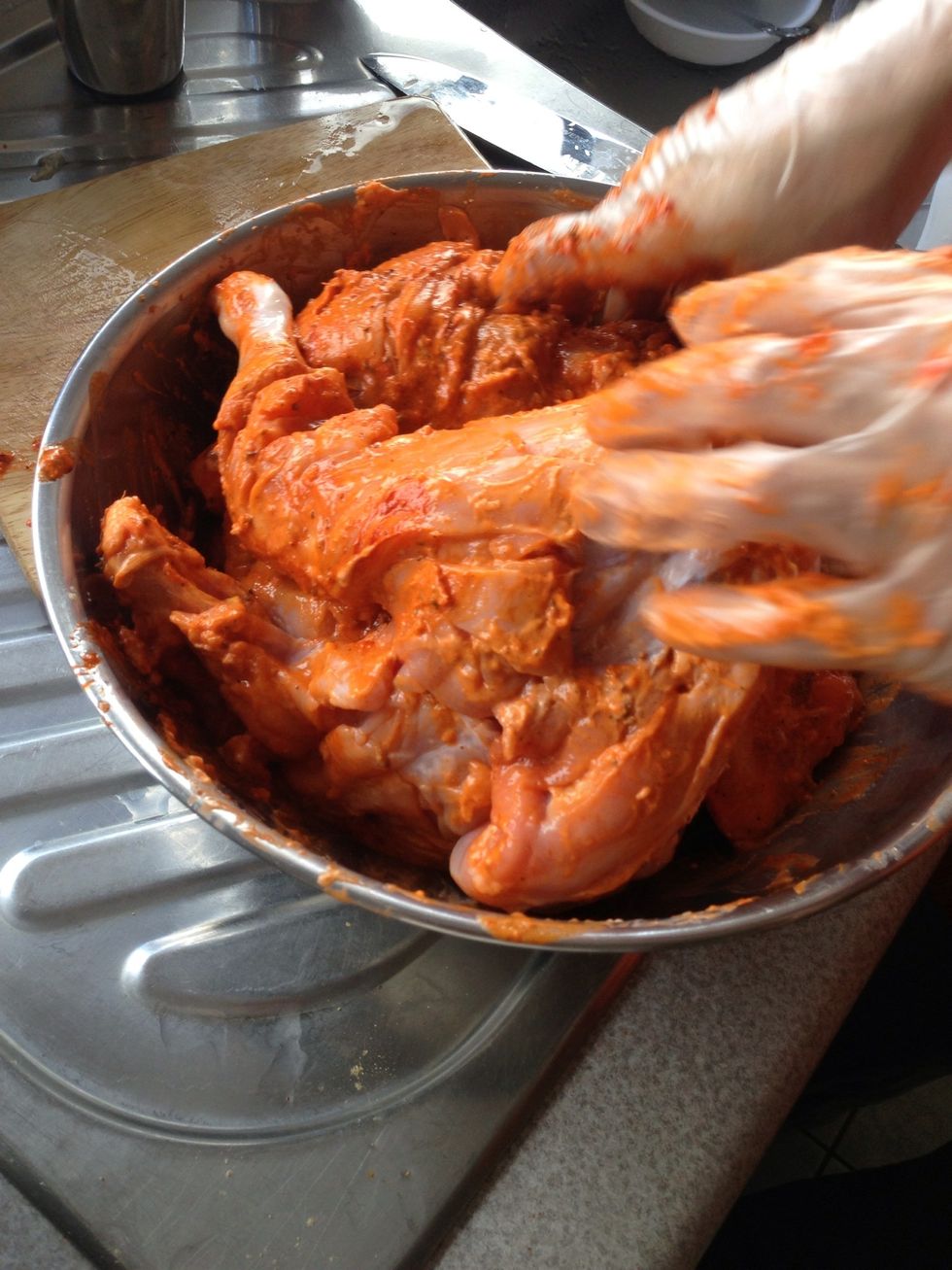 Mix it all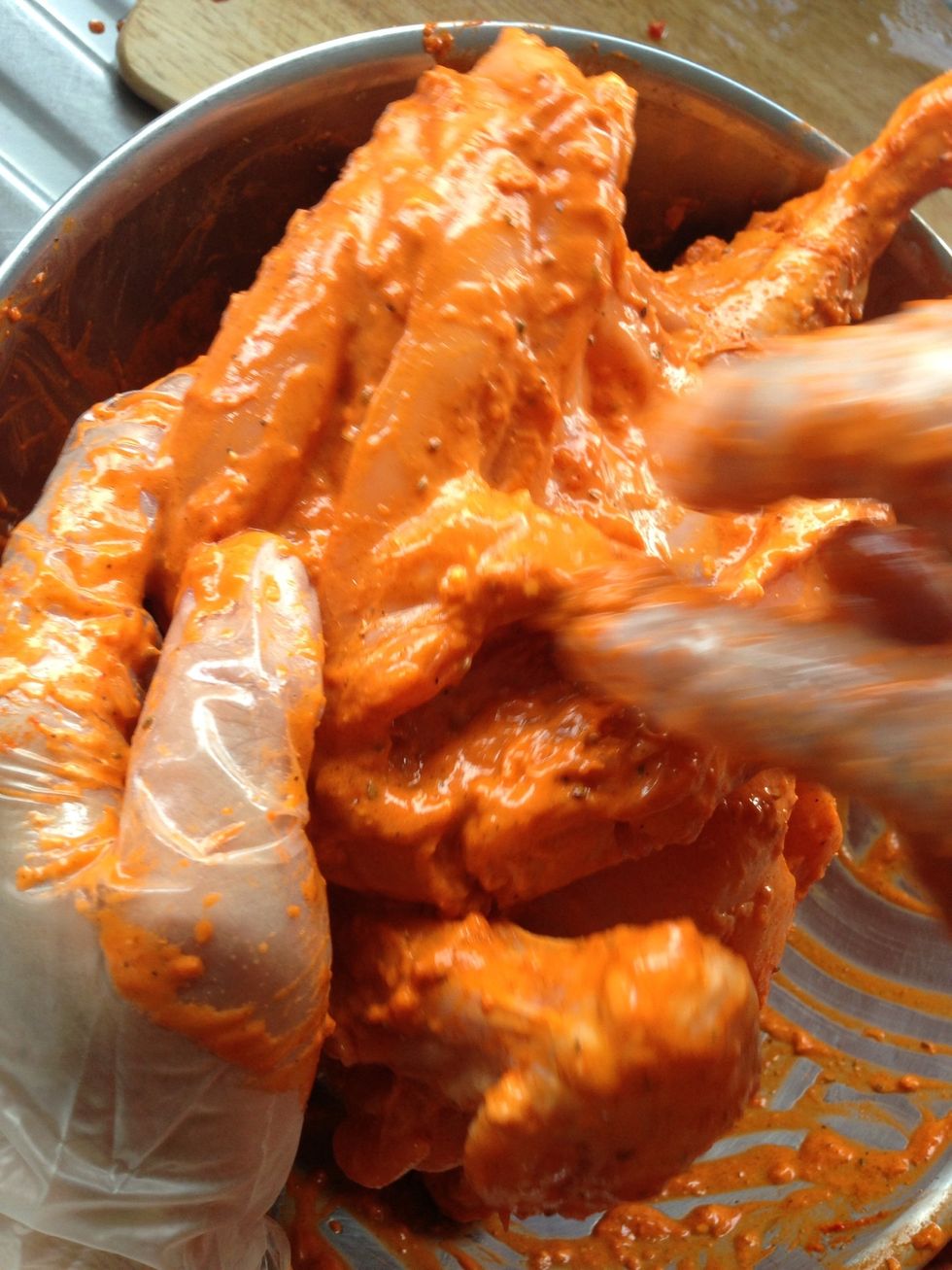 Into the cuts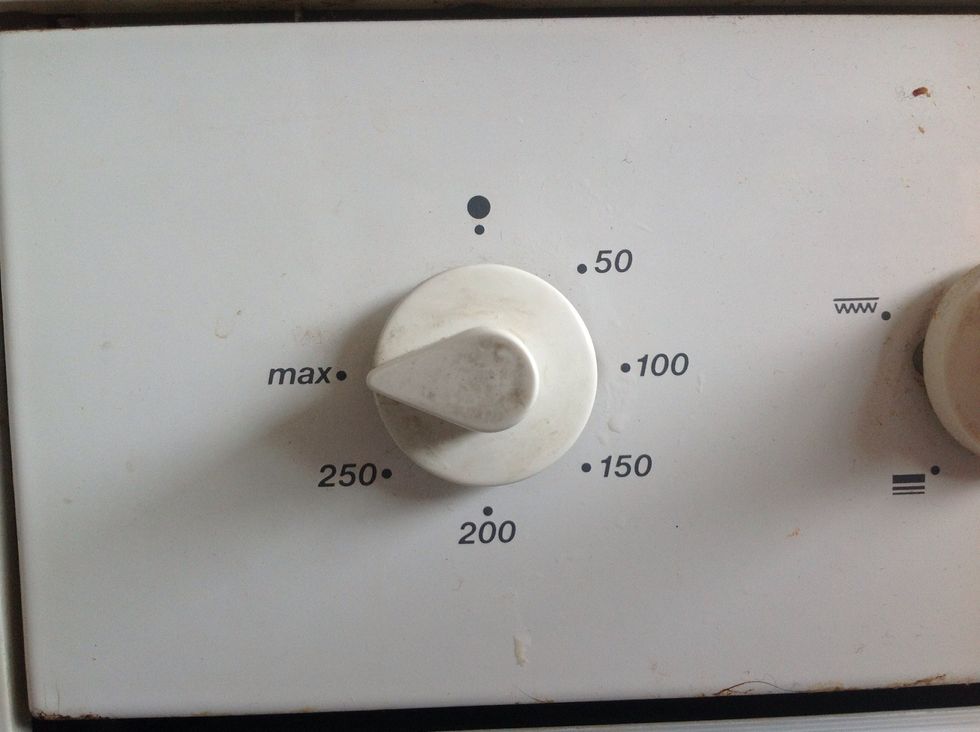 Have to cook on max....300 degrees. Cook 10 mins exact on full heat on each side.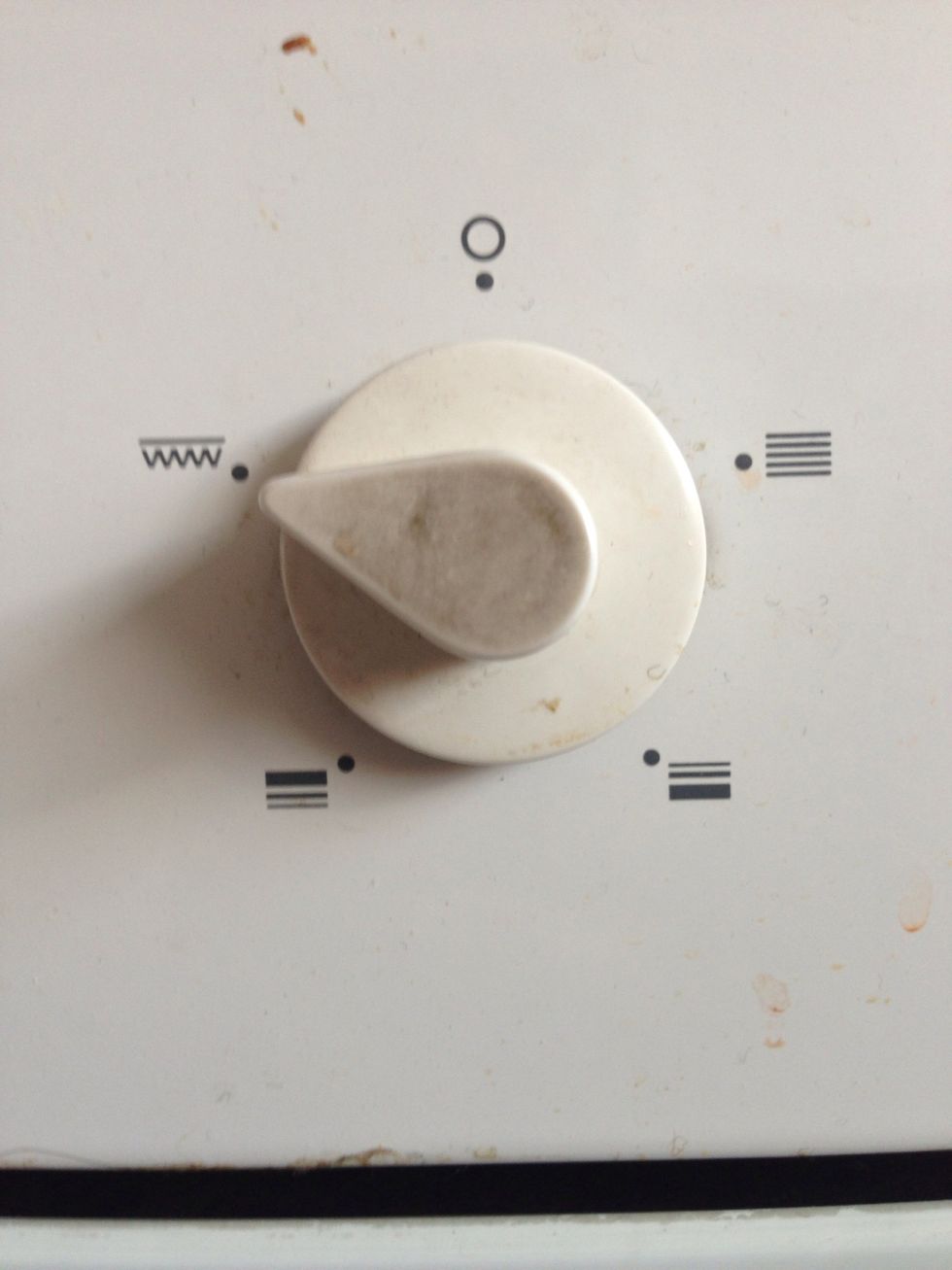 Grill.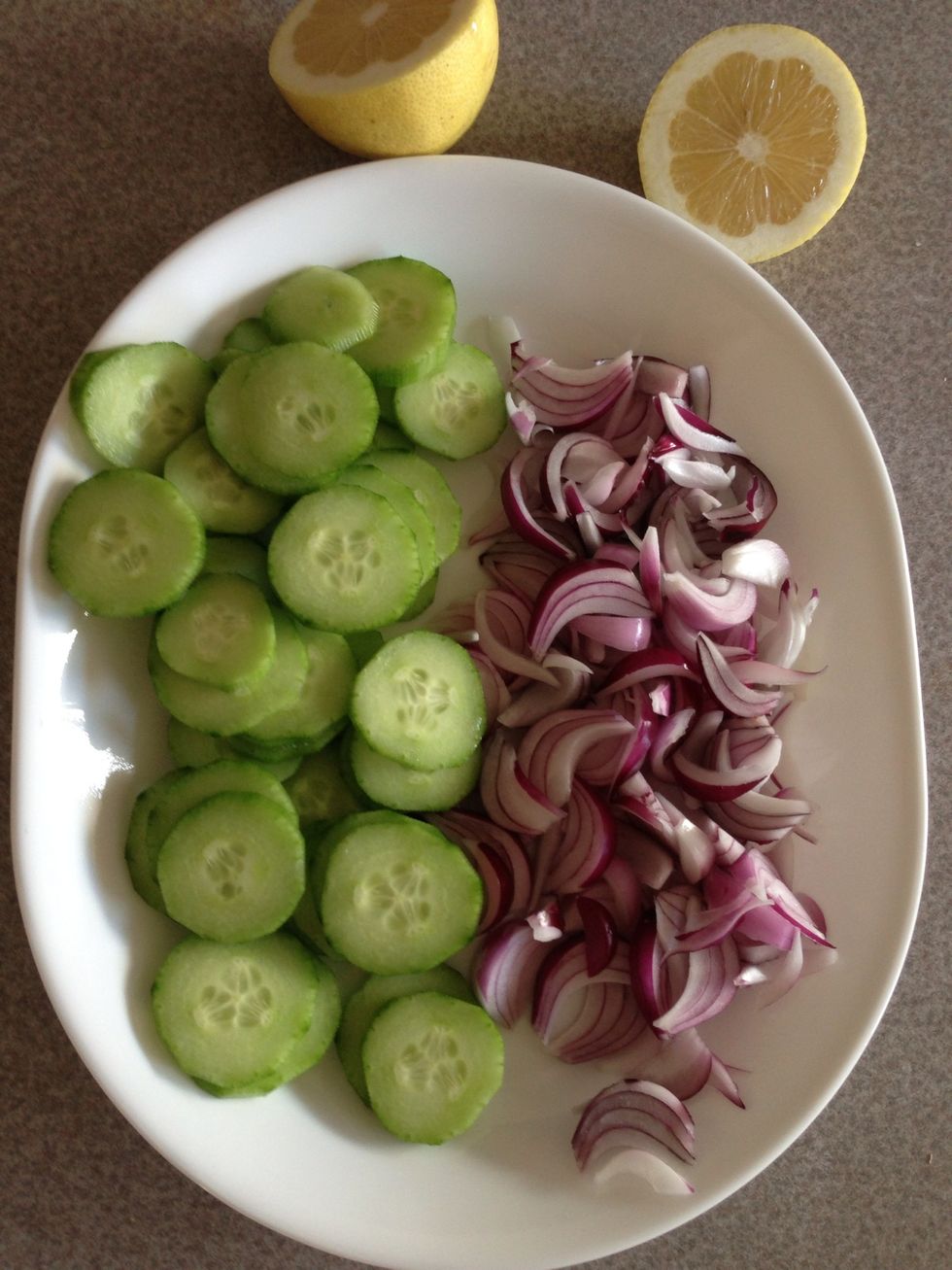 Decorate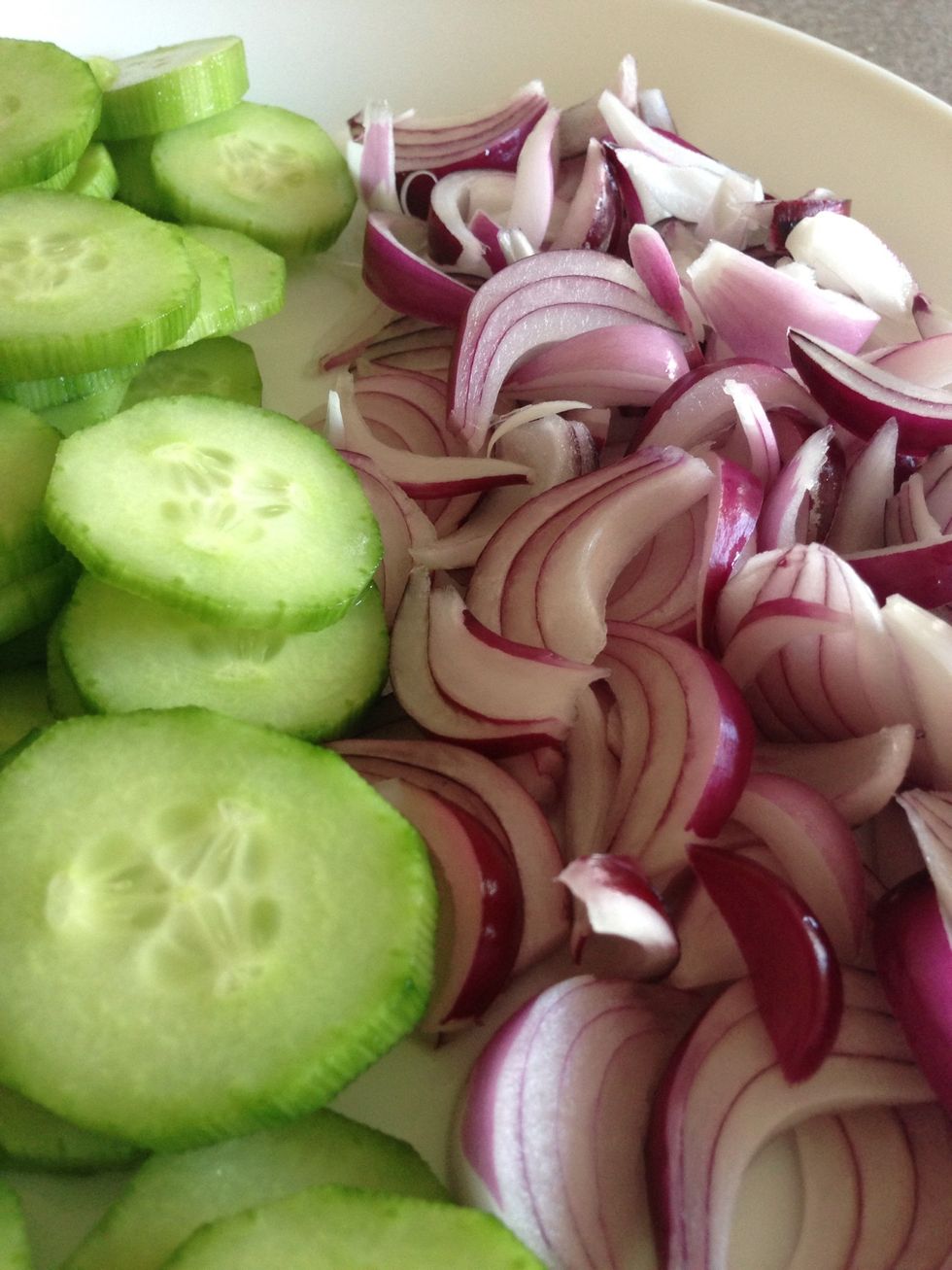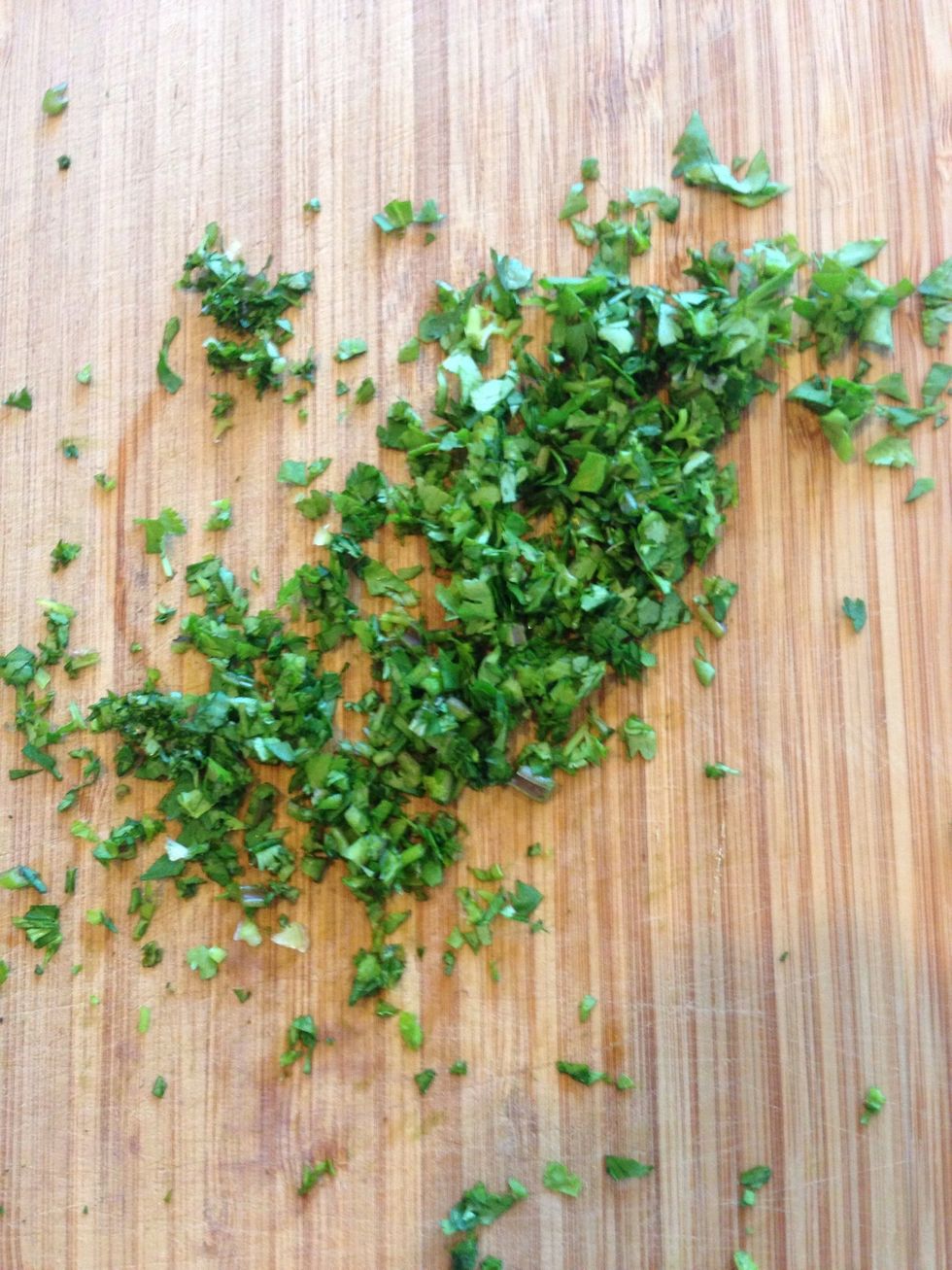 Finely chopped coriender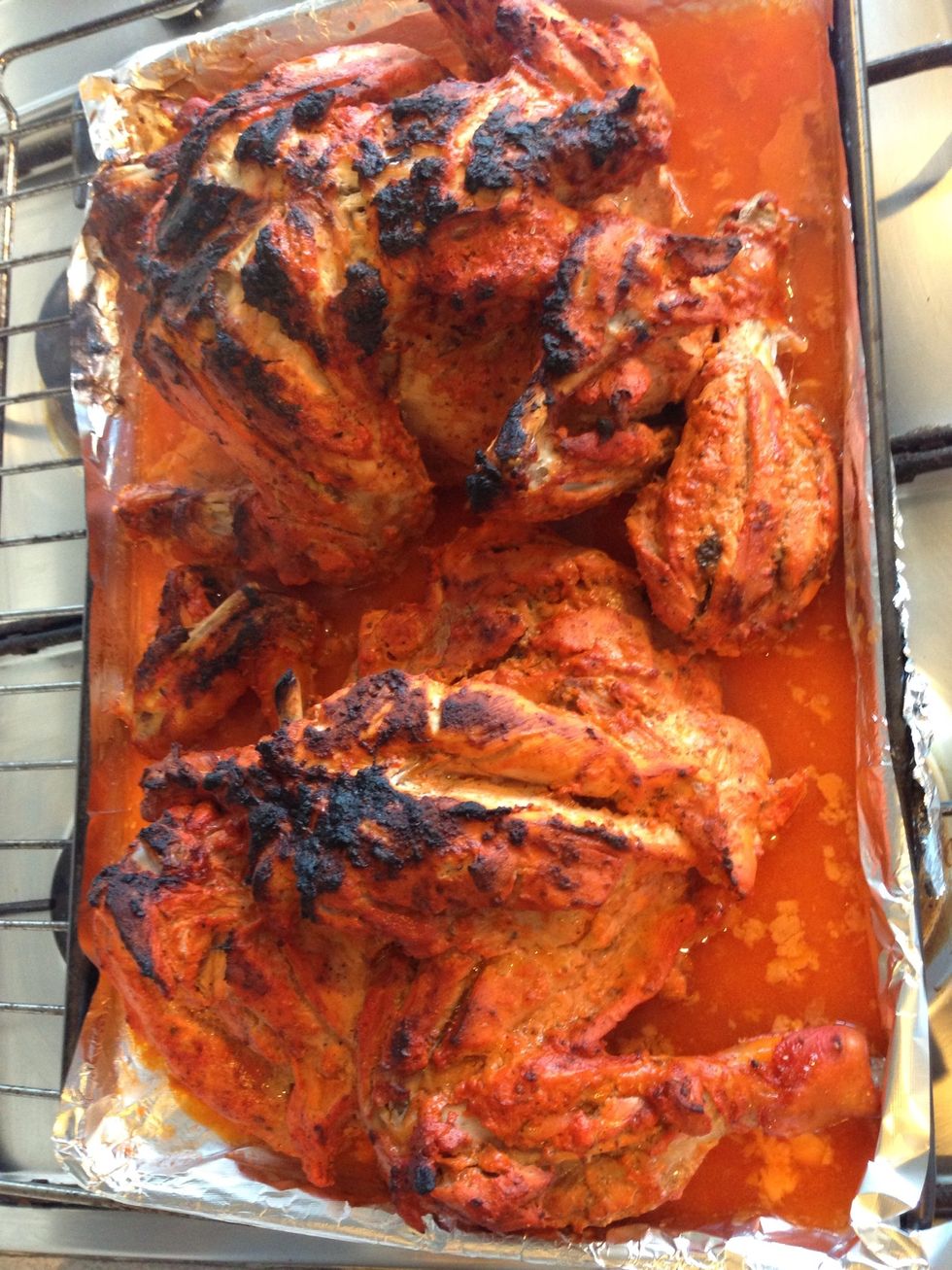 Cook 10 mins both side on full heat and its ready.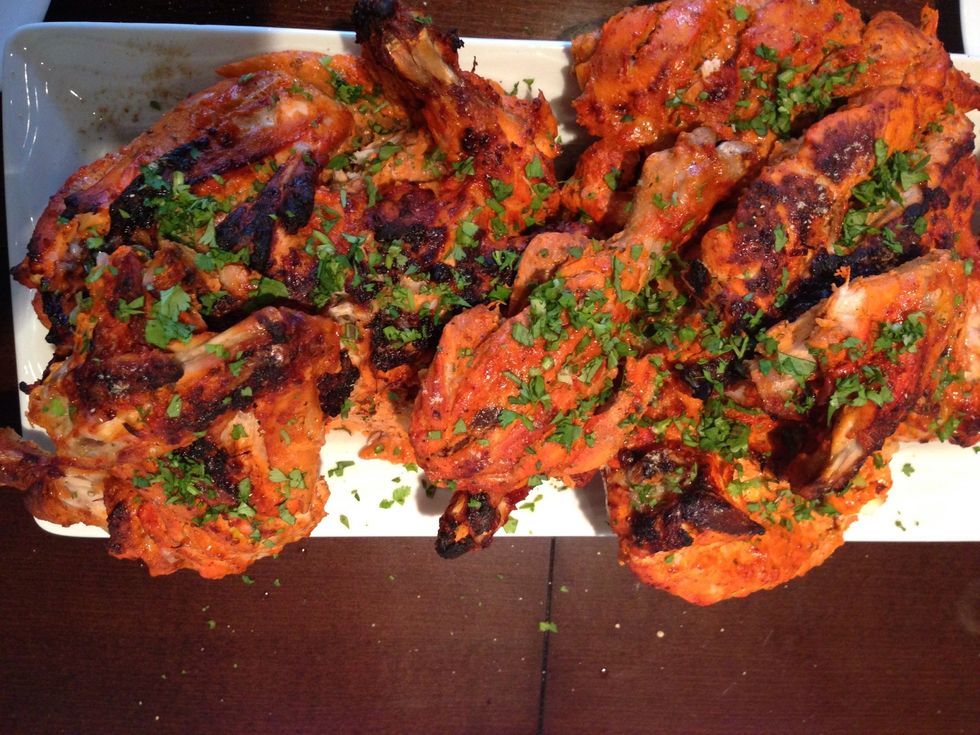 Sprinkle some more chaat masala on top and squeeze another half a lemon on top.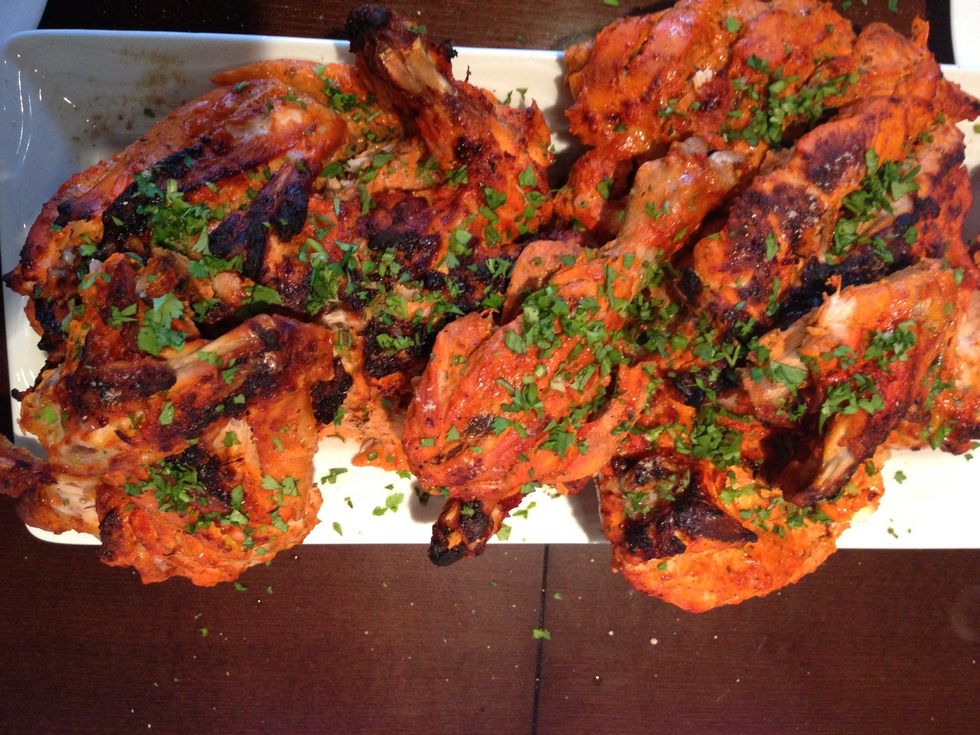 Enjoy!
2.0 For this I used 2 small sized chicken
15.0 Cloves of Garlic
Same amout of Ginger as the Garlic
1.0Tbsp Salt
3.0Tbsp Olive oil
1.0Tbsp Garam Masala (Indian Spice)
0.0Tbsp Red Food Colouring
1.0Tbsp Carom Seeds - Ajawain (India Spice)
1.0Tbsp Chaat Masala (Indian Spice)
0.0Tbsp Red Chilli Powder
3.0Tbsp Plain Yogurt
0.0 Squeezed lemon (for mixture)
0.0 Squeezed lemon (as garnish)
1.0 Grater
1.0 Oven
Some coriander (for garnish)
1.0Tbsp Pepper
1.0Tbsp Seekh Kabab Masala (optional)
1.0Tbsp Tandori Masala (optional)
2.0 Green chillies (optional)
Kasori Methi (dried leaves)