Simple seared fish over an explosion of beans, peas, cabbage, broccoli and tomatoes
28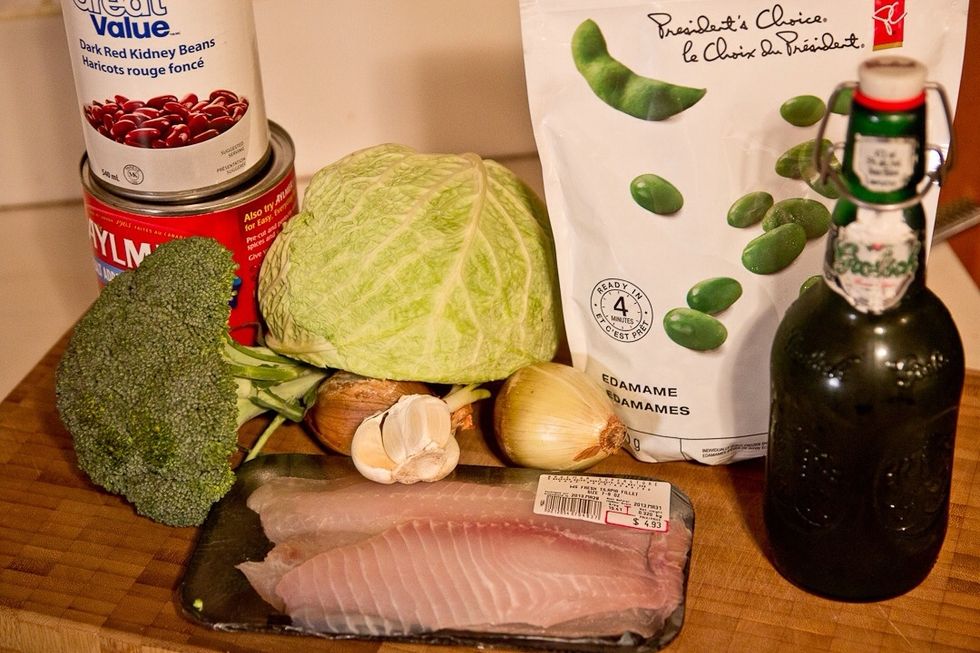 Good looking start to supper
Roughly chop your garlic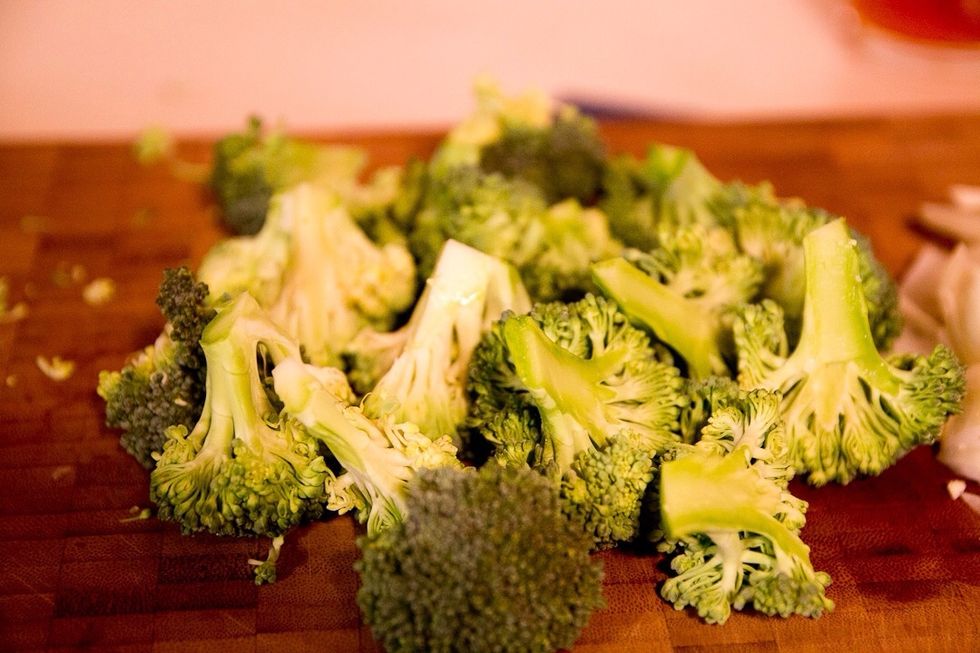 Cut broccoli into even sized pieces. Not to small or they will disintegrate into the ragout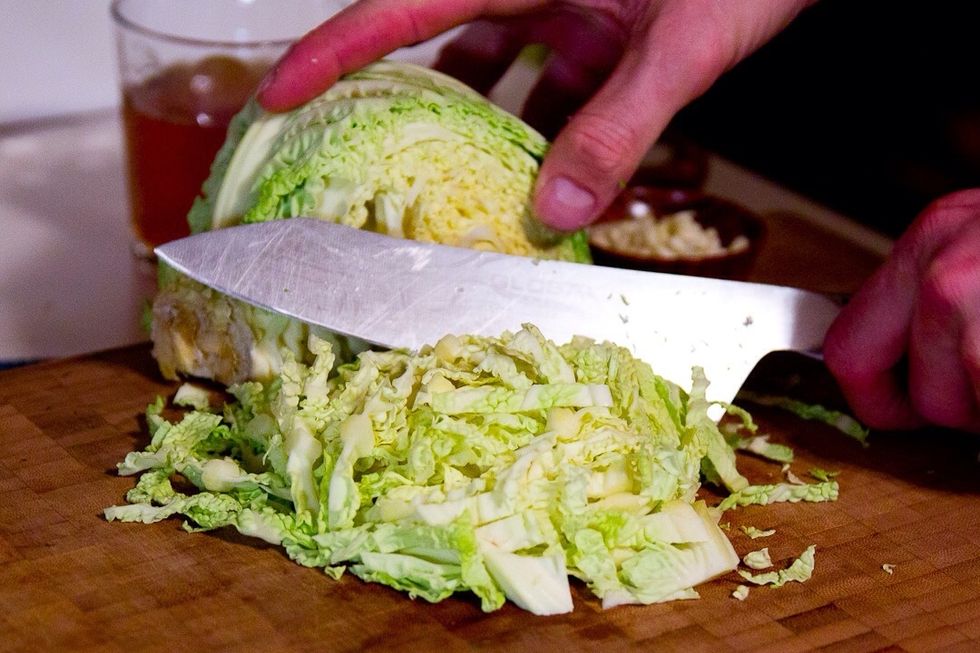 Slice your cabbage evenly.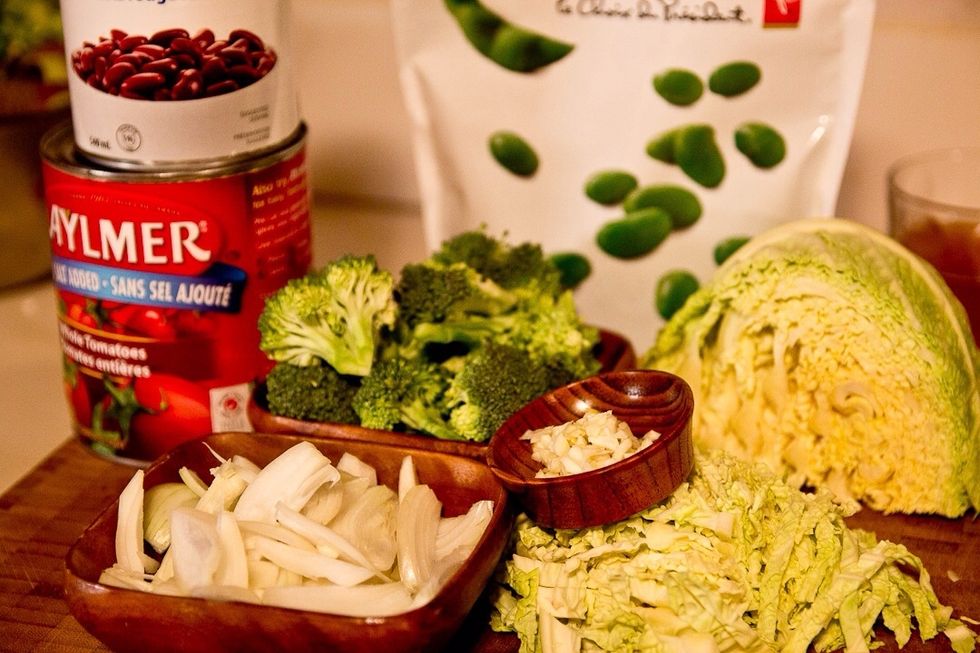 Slice your onions and gather your goods. Being organized and clean before you head to the stove will help your cooking improve immensely!!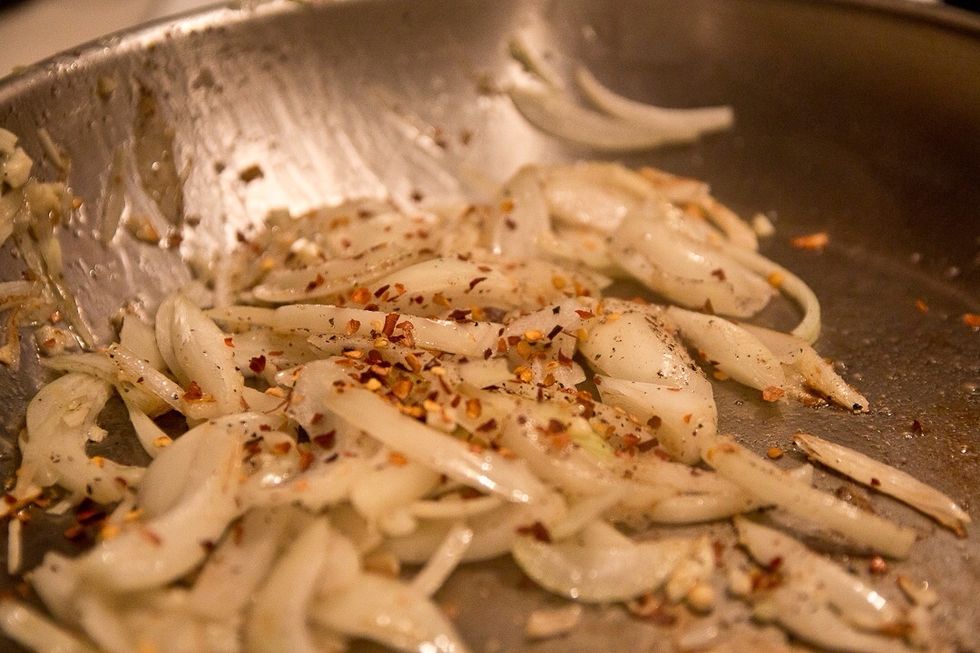 Lightly sauté onions, garlic and chili flakes.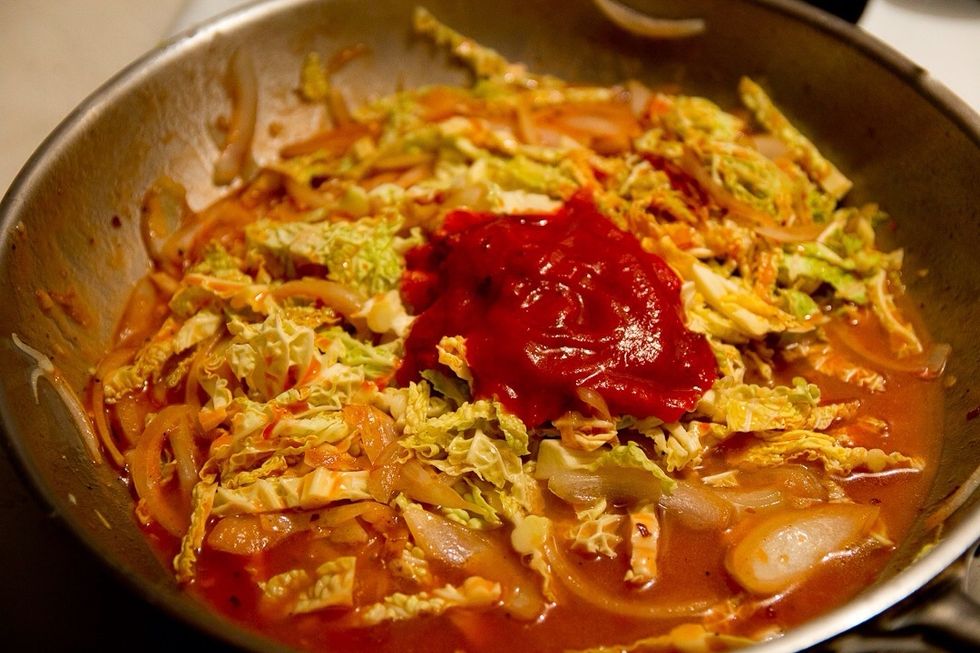 Add the stock, tomatoes, cabbage and tomato sauce and bring to boil.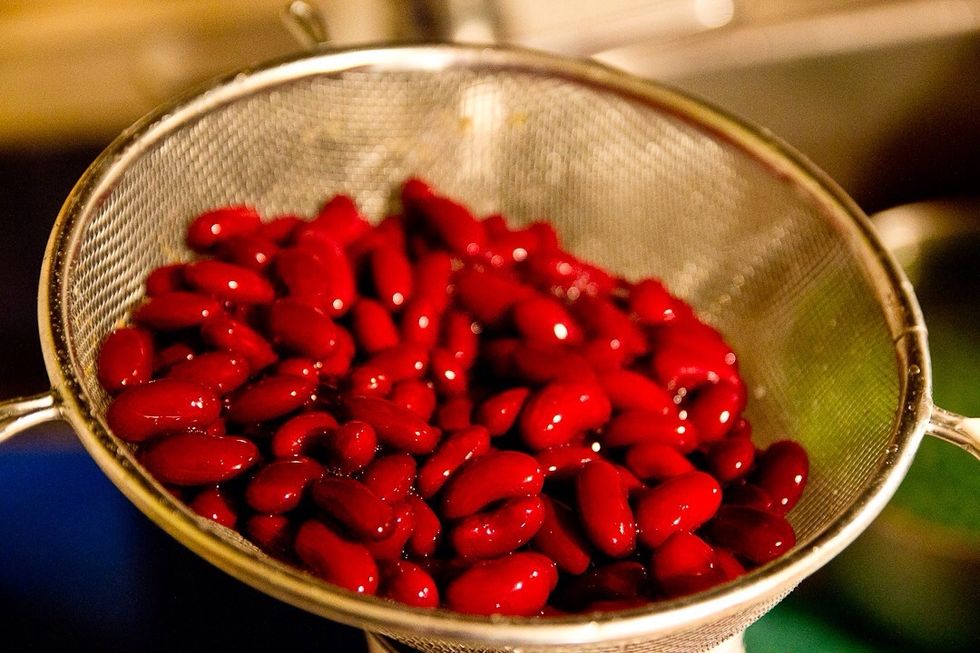 Rinse the kidney beans ( or whatever canned beans your using ?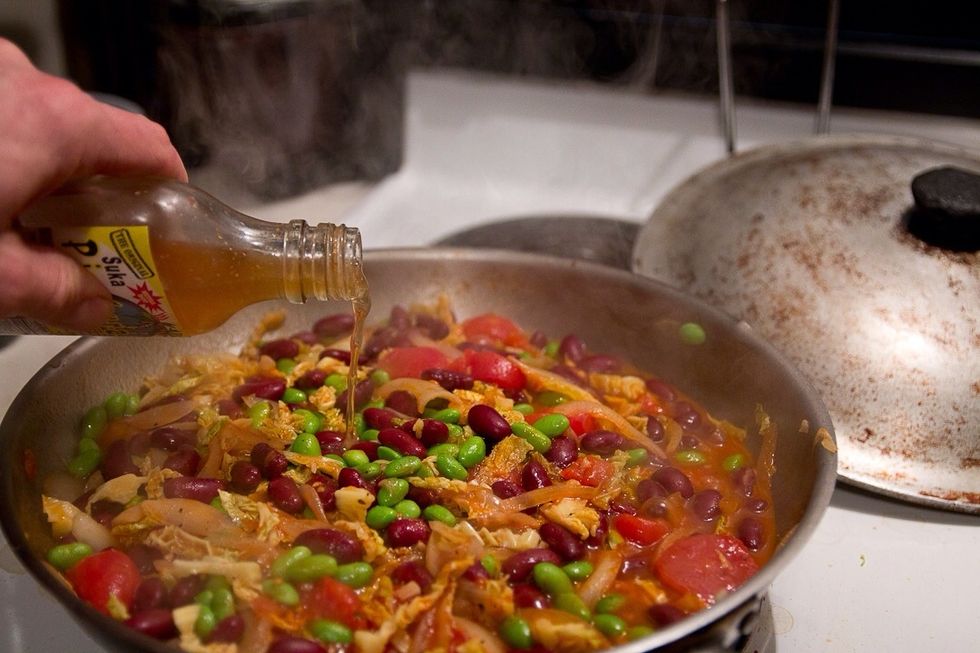 Add the remaining liquids and beans. There should only be the broccoli and peas left at this point. Bring this to a boil and then turn down to a simmer.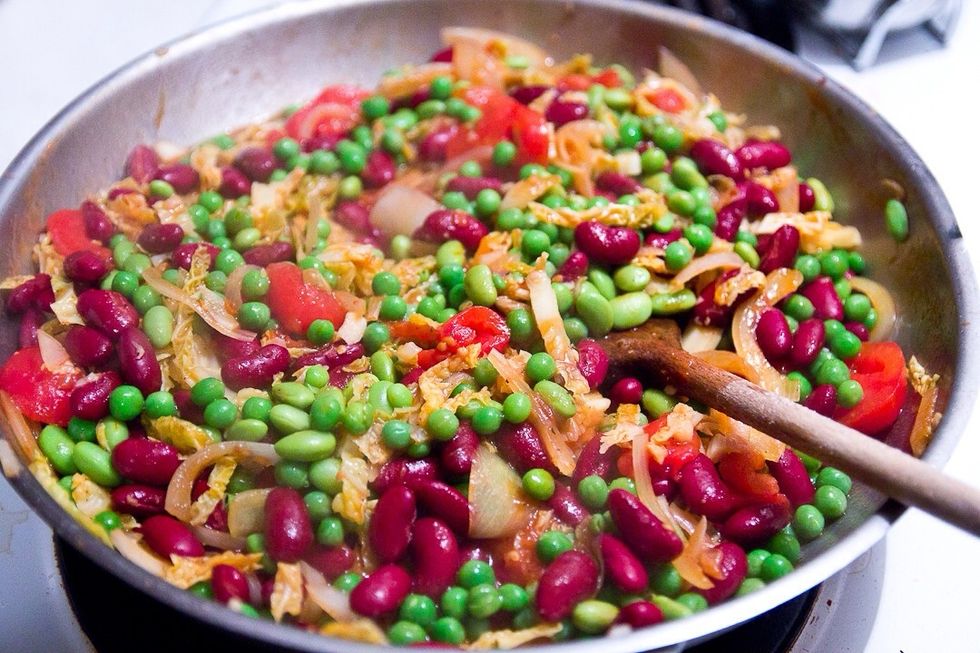 After simmering for about ten minutes, add The broccoli and peas and cook for another 5-7 min, or until broccoli is tender. Season with salt and pepper and a chunk of butter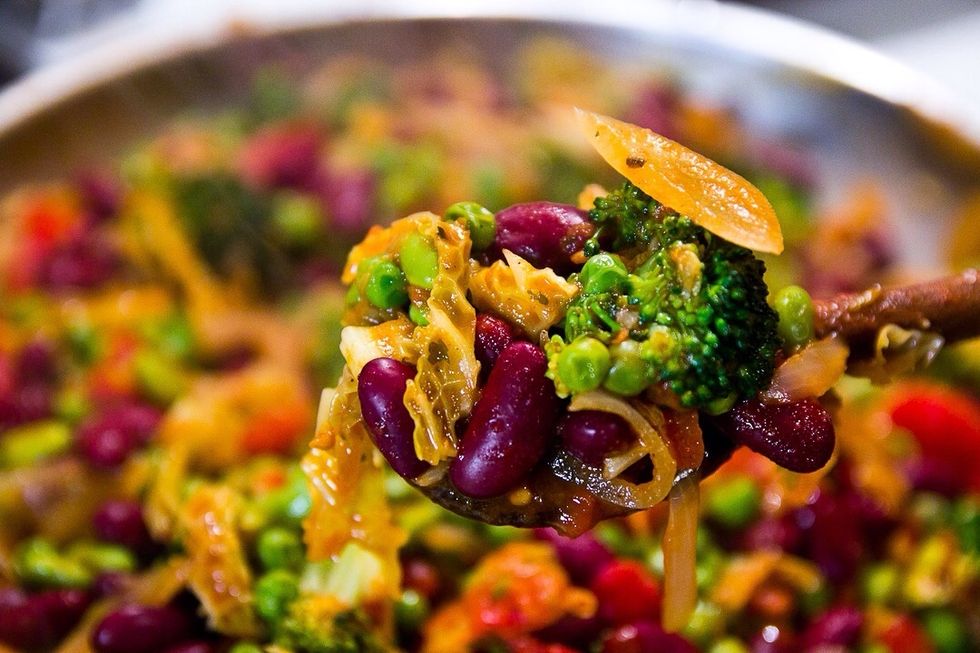 Here is the final legume ragout. Mmm looks incredibly healthy and delicious. Experiment with other vegetables, just be aware of how long each veg takes to cook and add them into the pot accordingly .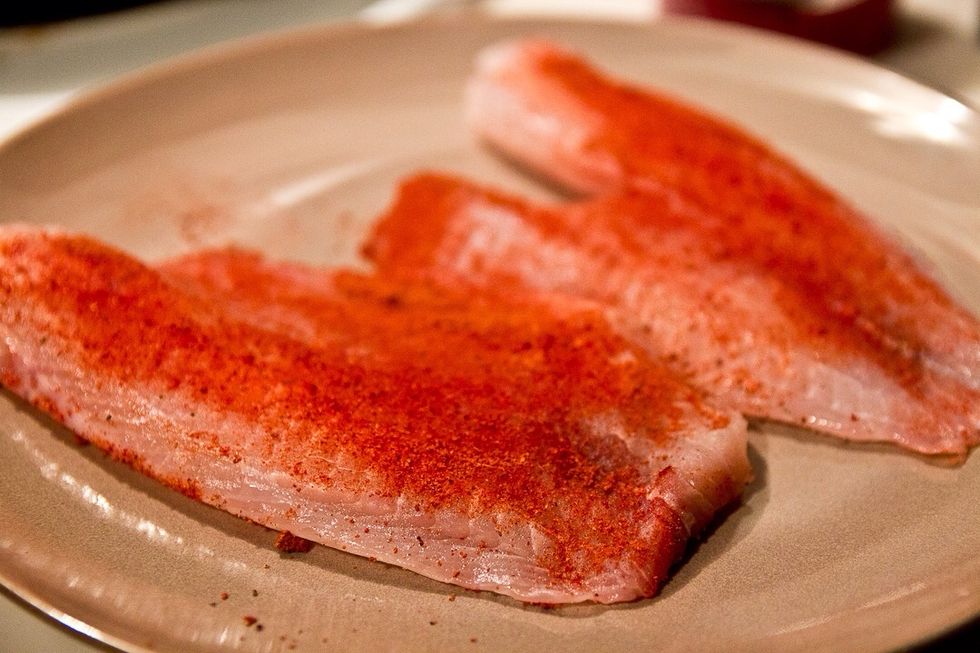 Season and dust tilapia with the tandoori seasoning.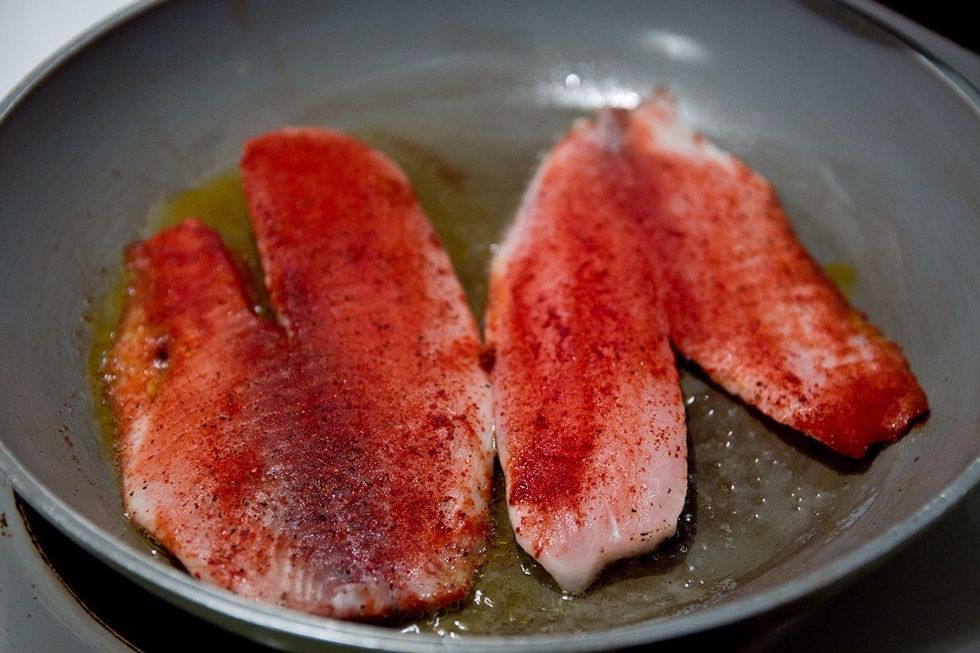 Sear over medium high heat. Very important that the pan is hot before adding the fish! Carefully add the fish with the pan tilted away from you, so the oil doesn't splash.
Only a few minutes later, carefully flip the fish.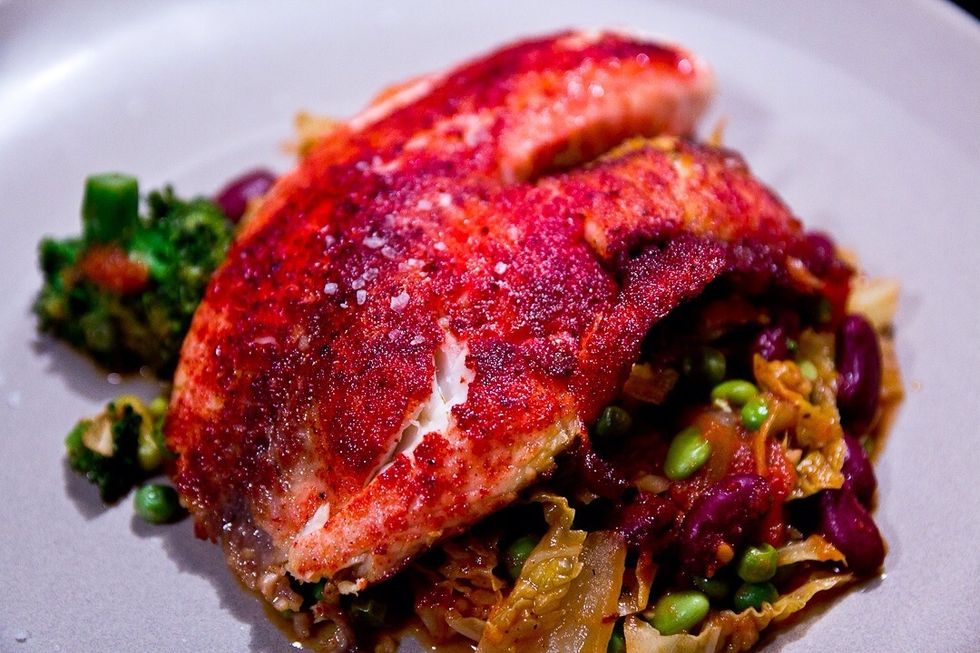 Spoon a heap of beans on the plate and top with Tilapia. Drizzle some high quality olive oil over the whole thing and top with cracked sea salt and fresh pepper.
Thanks checking out my guide. If you liked it, please click the heart to show me love. Also check out my other guides as well, if you like them, then follow me as ill be uploading more. Cheers
For the beans
2.0c Cabbage
1/2c Edamame (soy beans)
1/2c Kidney beans
1/2c Fresh or frozen peas
2.0c Broccoli
2.0c Canned tomatoes
2.0Tbsp Garlic
1/2c Stock (chicken or veg)
1.0c Tomato sauce
1.0oz Vinegar ( spicy )
1.0Tbsp Chili Flakes
Salt and pepper
2.0Tbsp Butter
FOR THE FISH
2.0 Tilapia (or any fish really)
2.0Tbsp Tandoori spice (enough to coat)
Salt and pepper
Oil for frying
Jody Wagstaff
Chef turned cable guy, feeding his lust for cooking by sharing tips and tricks on the interweb. The rest of my time is spent djing, ultimate and fatherhood