It began with a very clear problem... 😳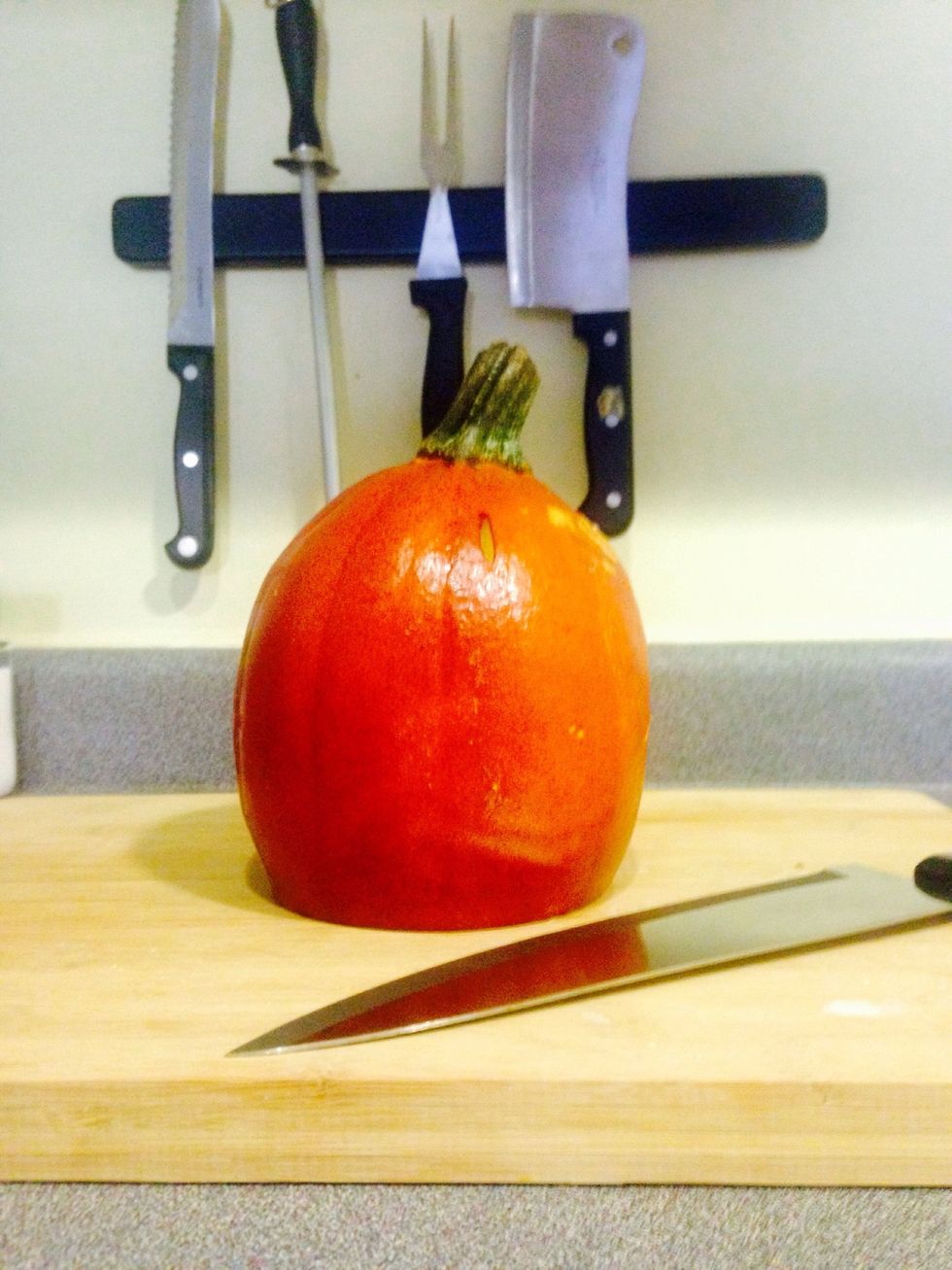 ... So I attacked an ornamental fall vegetable! 😊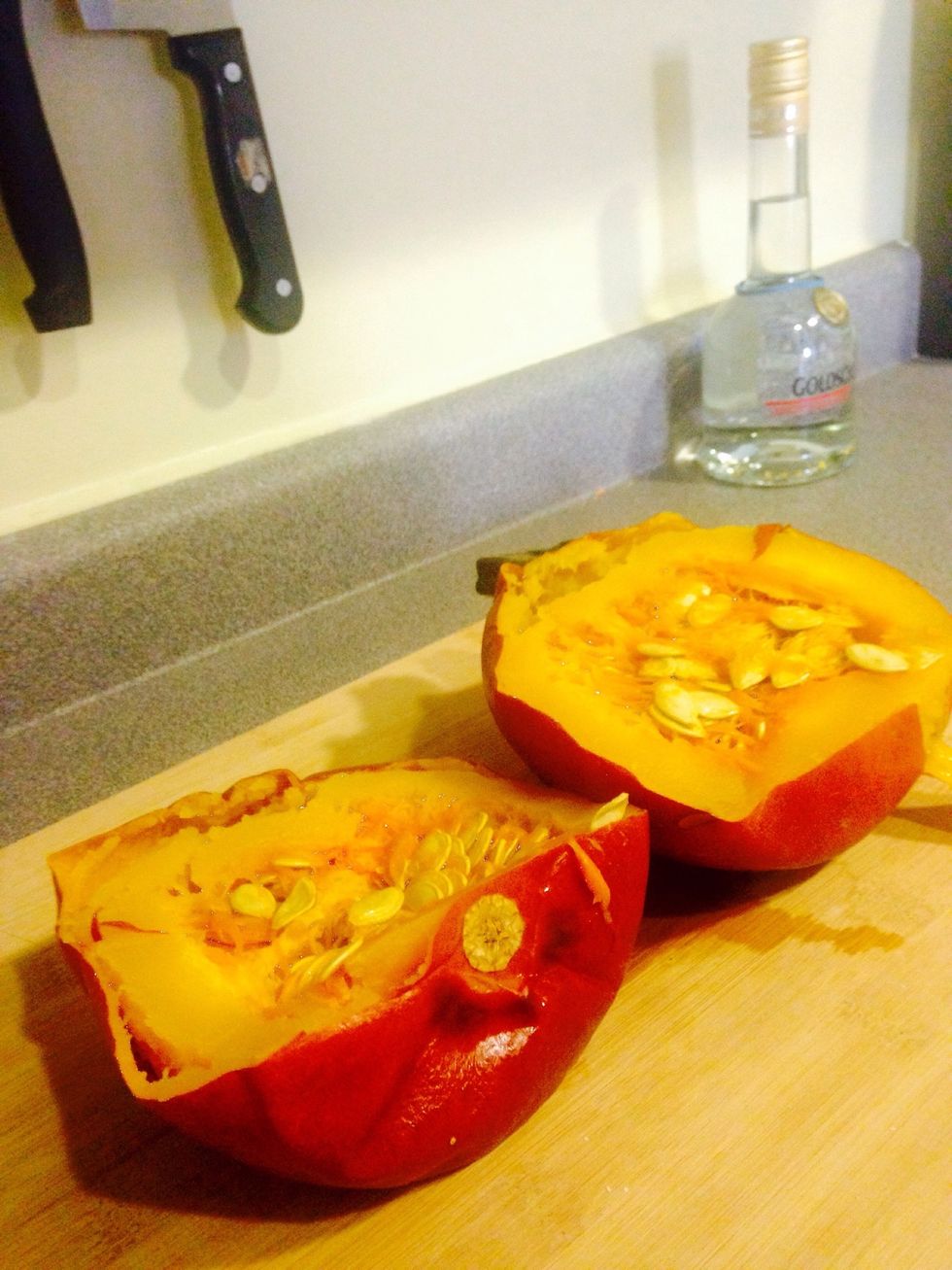 After baking for 45 minutes @ 350F, I cut this beauty with ease. 🔪🎃 #TestBeforeYouCut! Your pumpkin should be melt-in-yo-mouth mashable, otherwise put that baby back in 'til he's ready!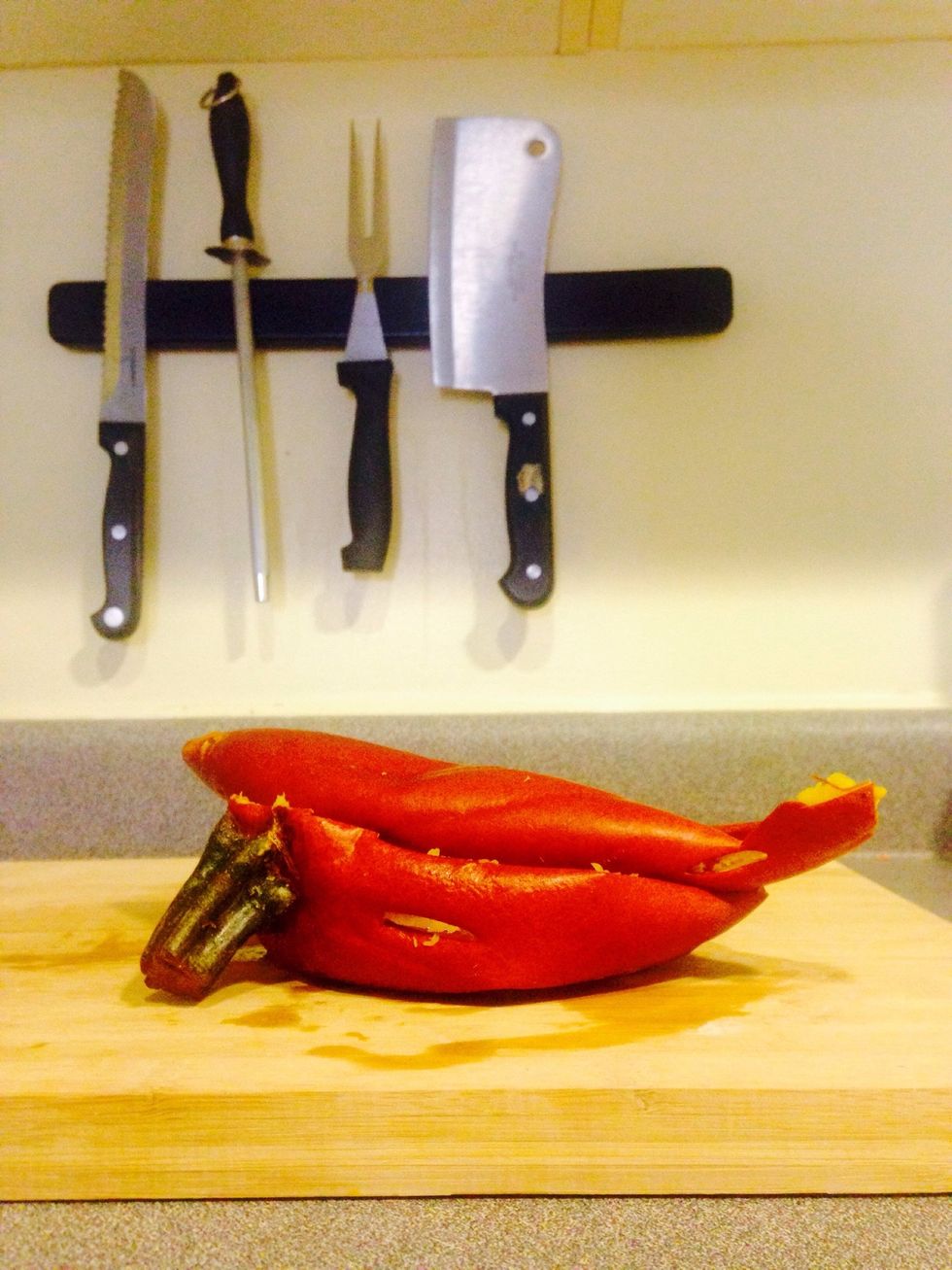 Pumpkin #carnage 😛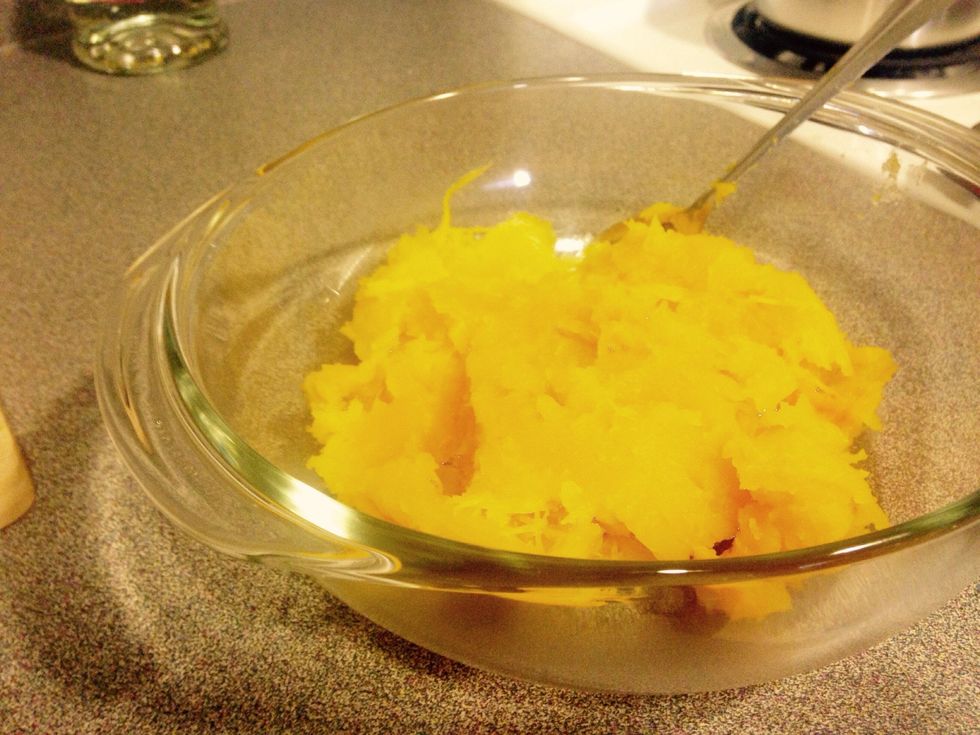 Unadulterated mash. Now add in your butter!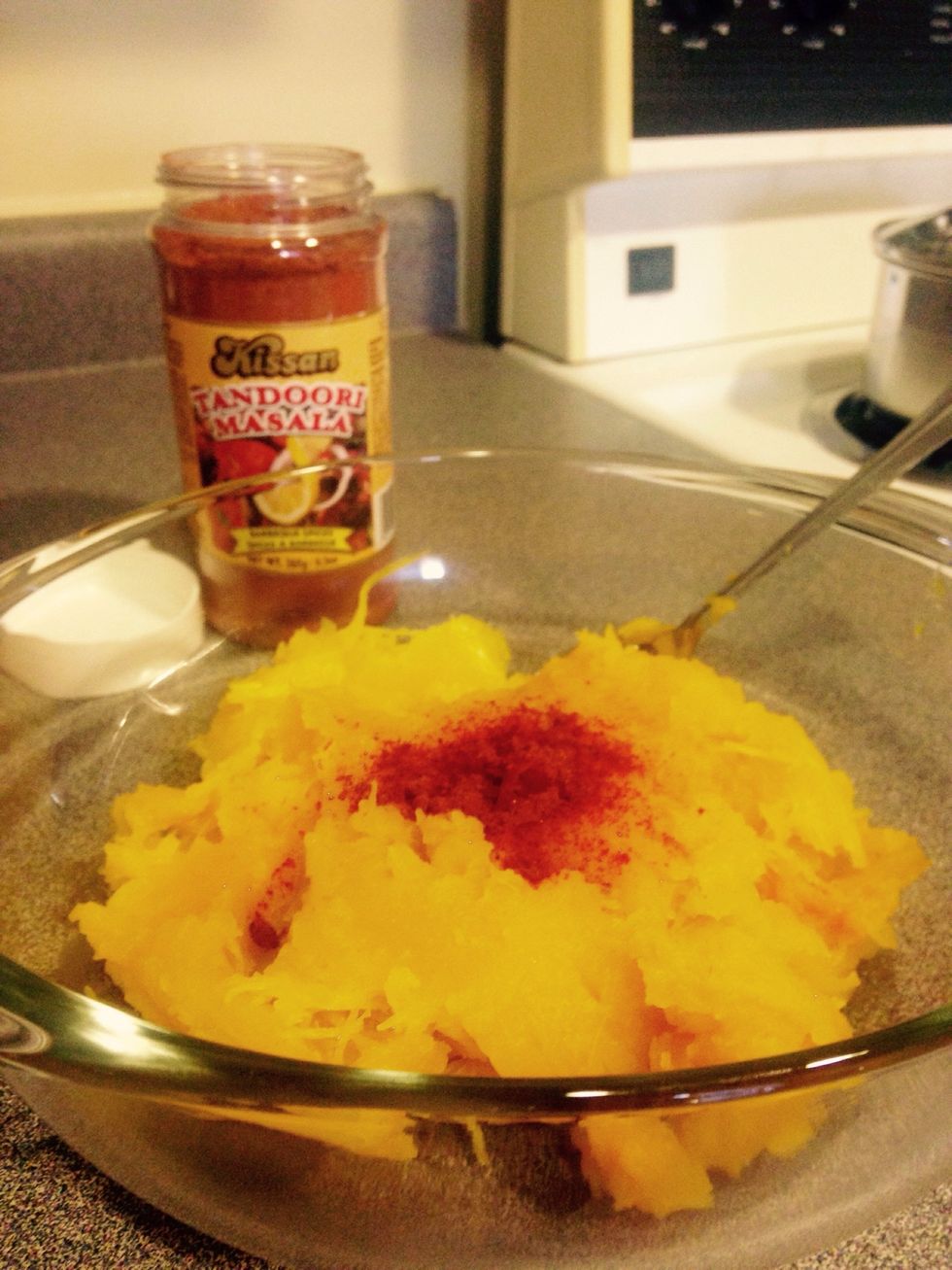 Add tandoori masala, sugar, and salt to taste! #makeitwork! -- I used 1 tsp since I love spice & I used garlic salt bc I'm all out of the usual stuff 😊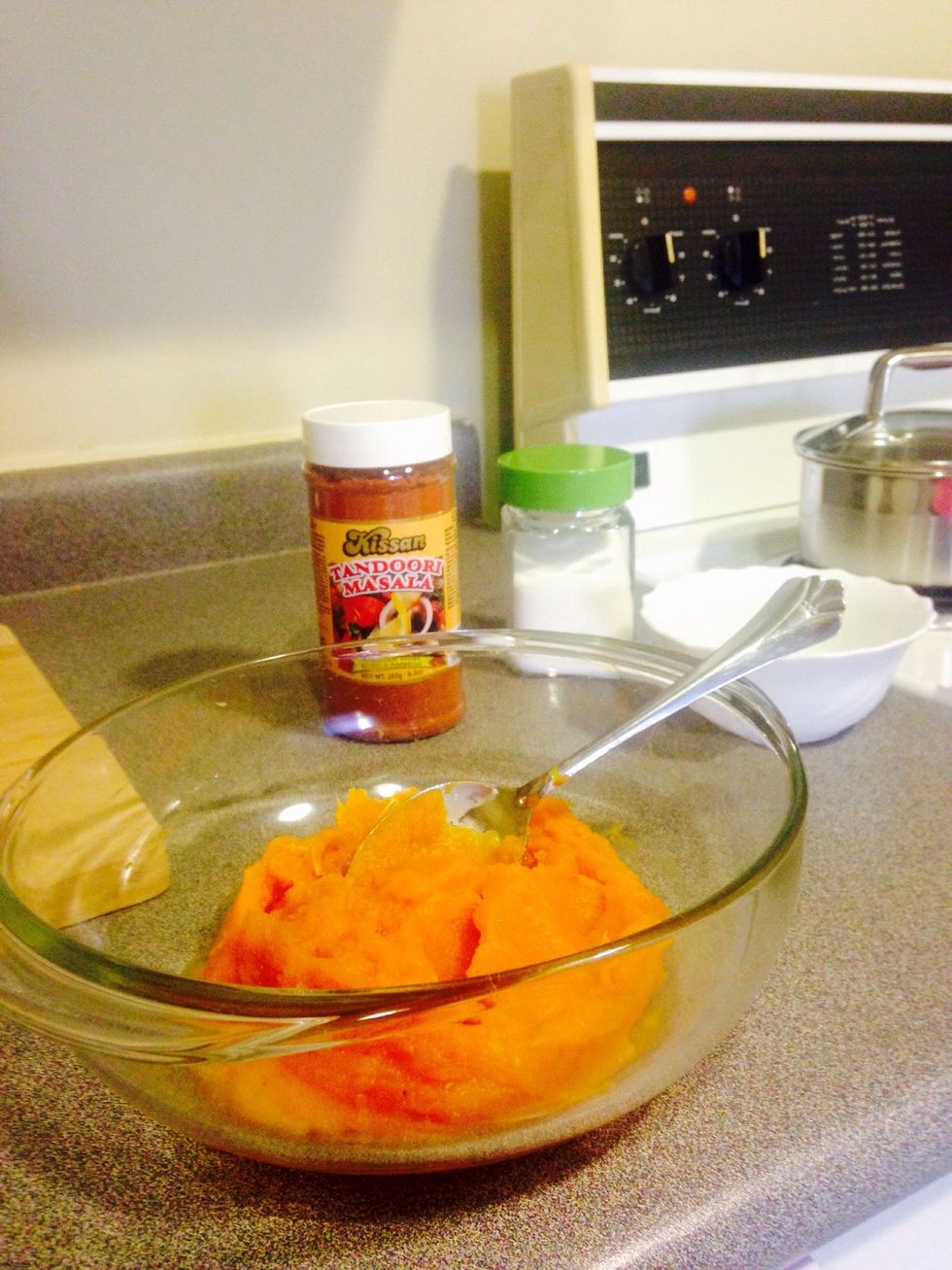 Feast your eyes (and stomach)! 😍
1.0 Empty fridge
1.0 Pumpkin
1.0tsp Kissan tandoori masala (or your favourite brand!)
1.0pch Salt (adjust to your tastebuds!)
1.0tsp Melted butter
Creative energy!