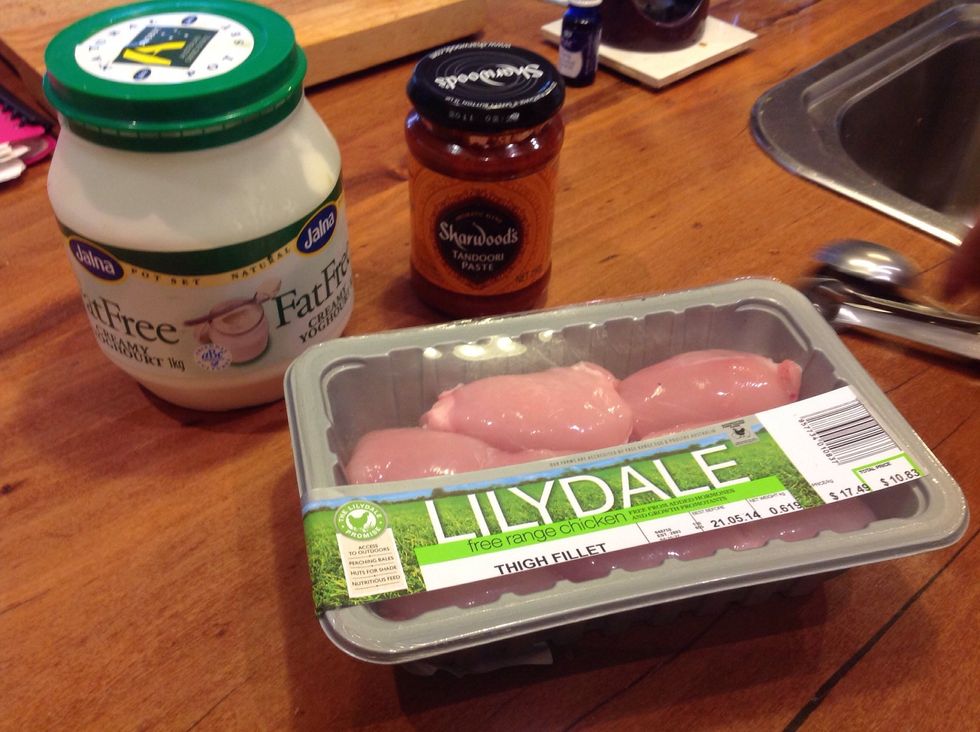 These are the ingredients you will need to make the tandoori chicken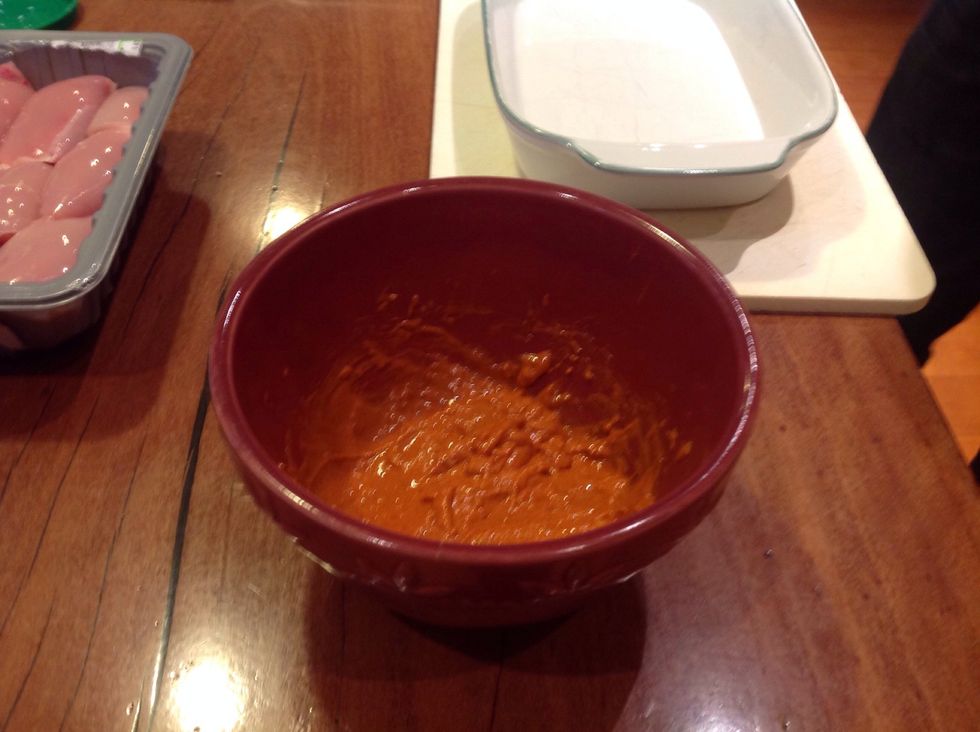 Mix yoghurt with tandoori paste. If desired, add a squeeze of lemon juice.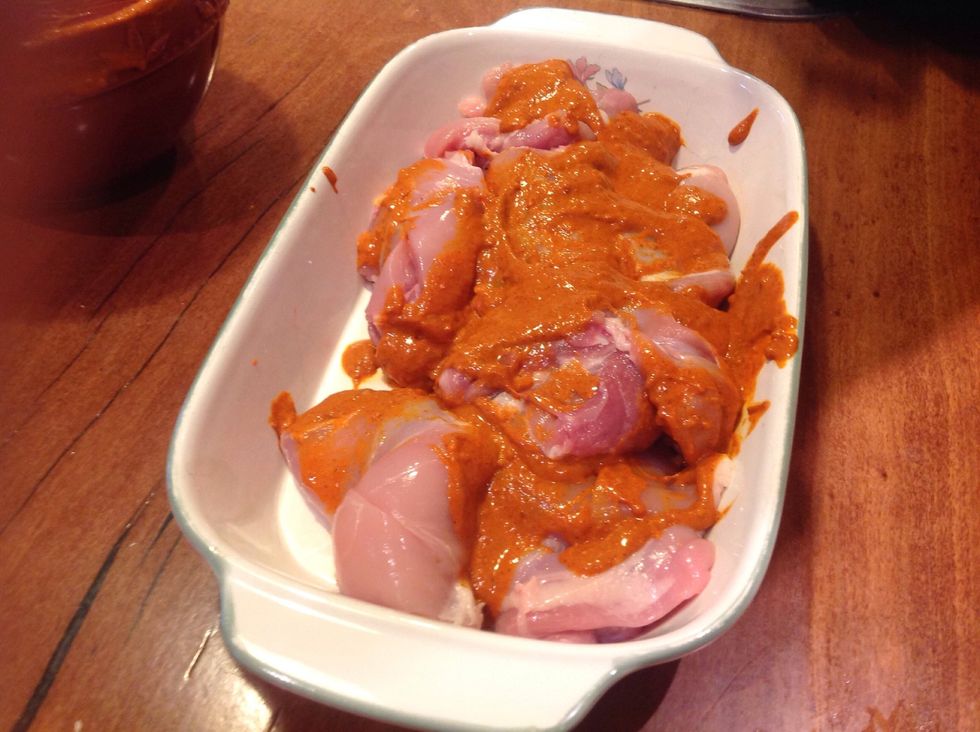 Score the chicken then pour the marinade over the chicken.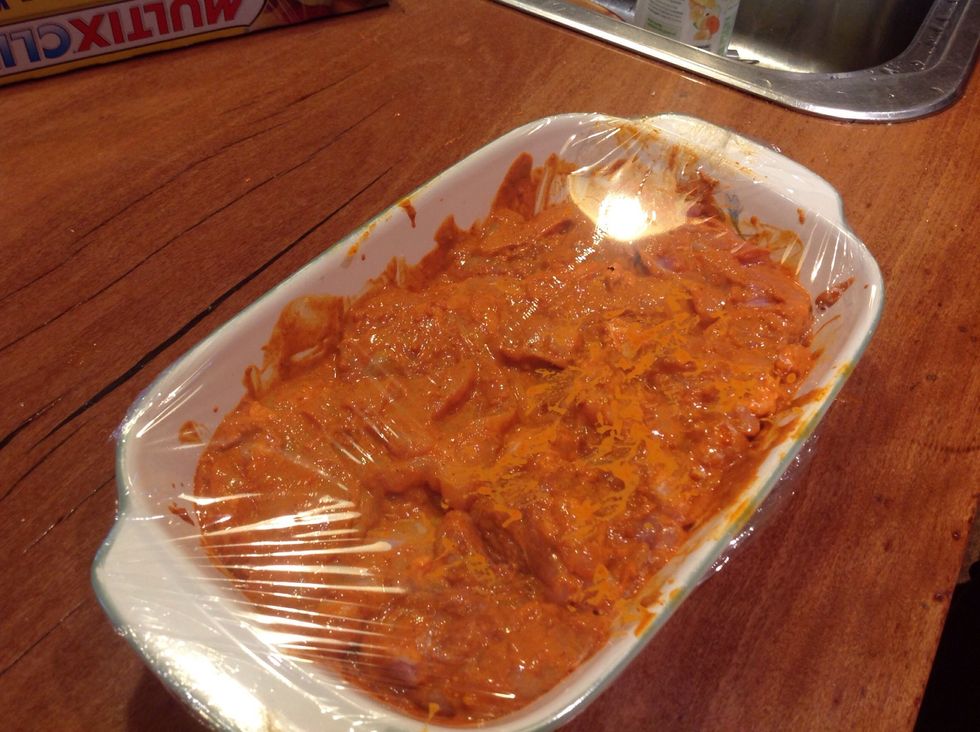 Cover the chicken with glad wrap then put it in the fridge over night to marinate.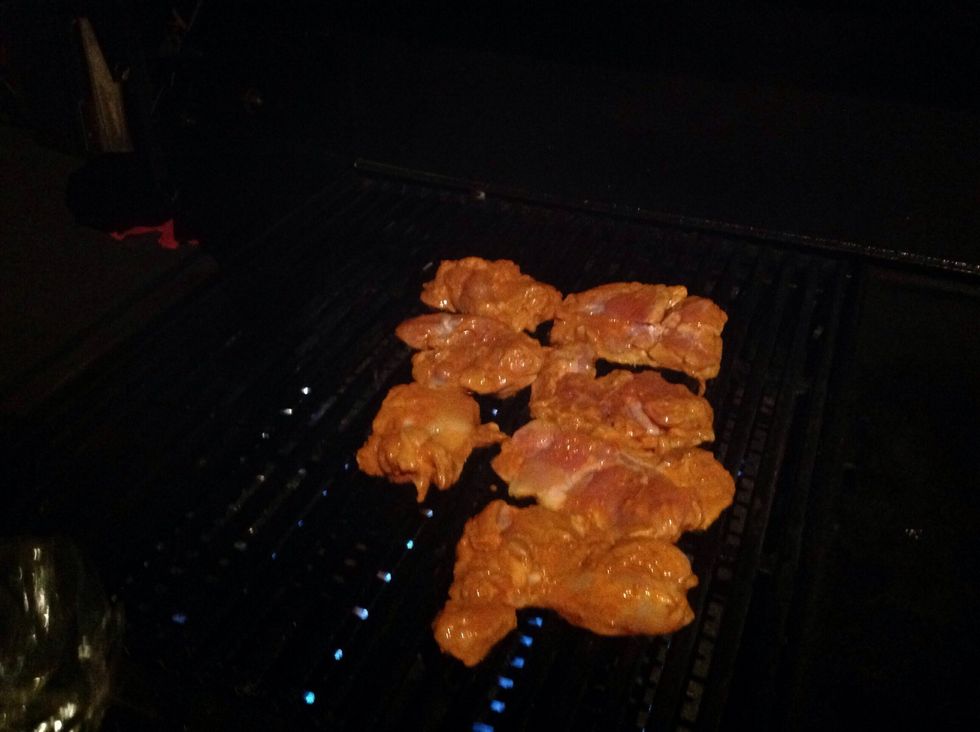 Put the chicken on the barbecue. It needs to cook for around 15 minutes.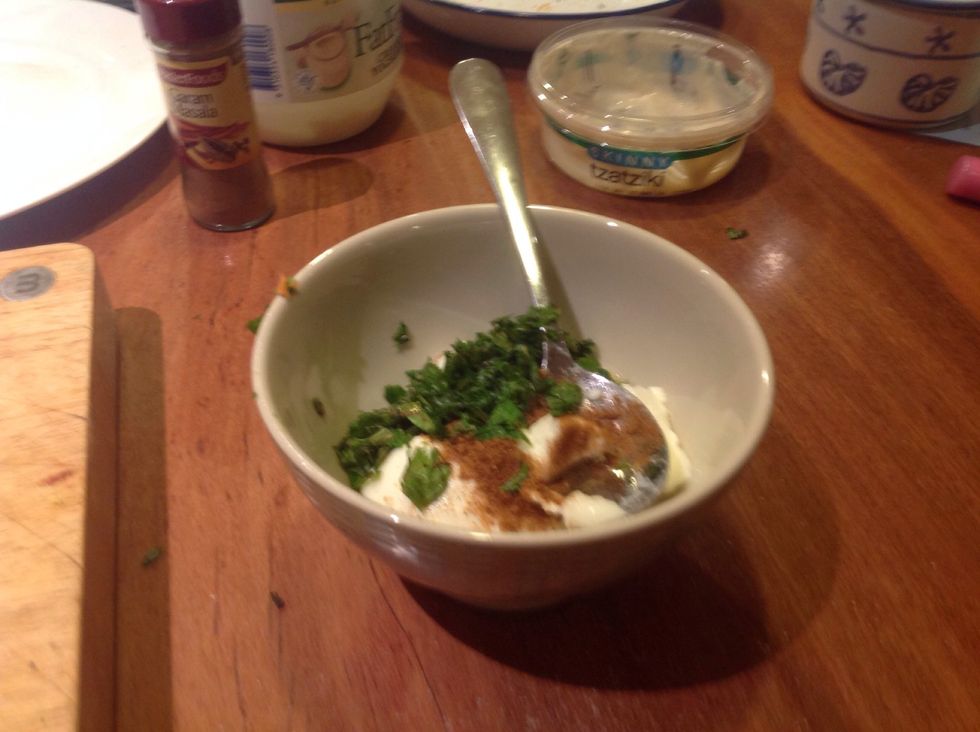 To make raita combine mint, yoghurt, sugar and garam masala in a bowl. Mix untill combined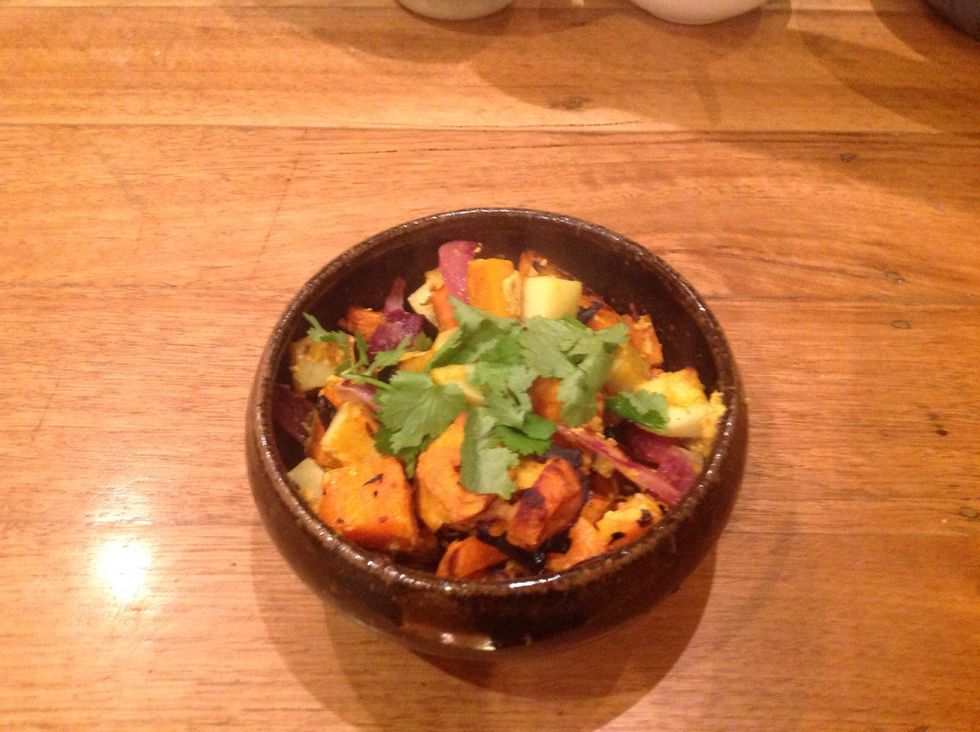 For a vegetarian alternative coat vegetables such as potato, sweet potato, onion and carrot in the same tandoori marinade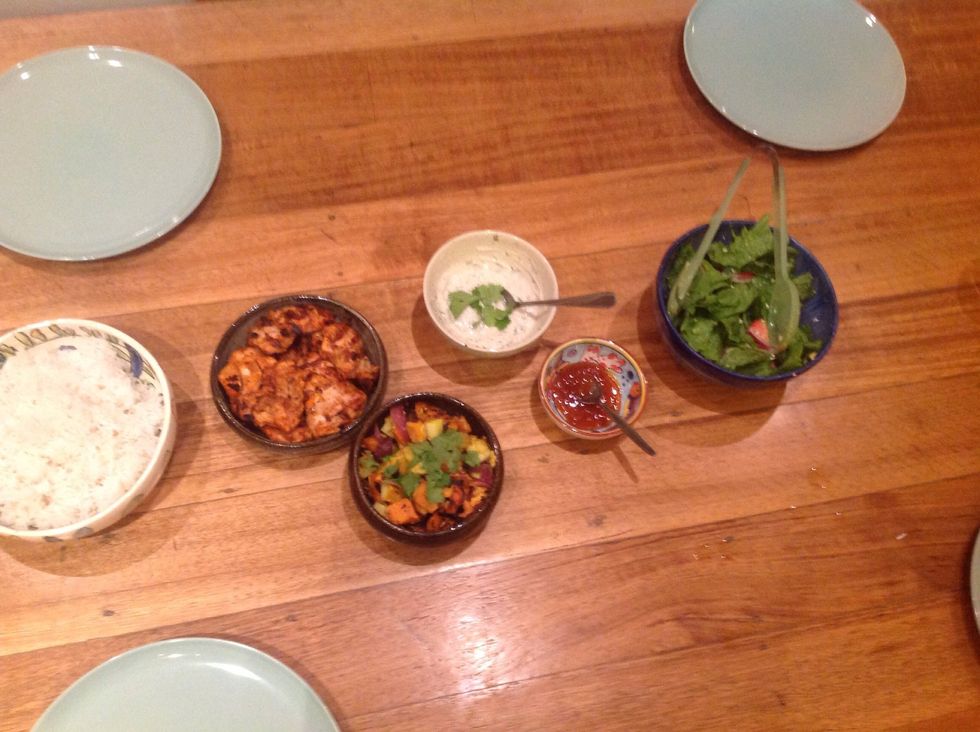 Serve chicken and raita with rice and salad. Enjoy :)
The Chicken:
600.0g Chicken Thighs
2.0Tbsp Natural Yoghurt
2.0Tbsp Tandoori Paste
A squeeze of lemon juice
Raita Yoghurt:
3.0Tbsp Natural Yoghurt
1.0tsp White Sugar
1.0Tbsp Mint
0.0tsp Garam Masala