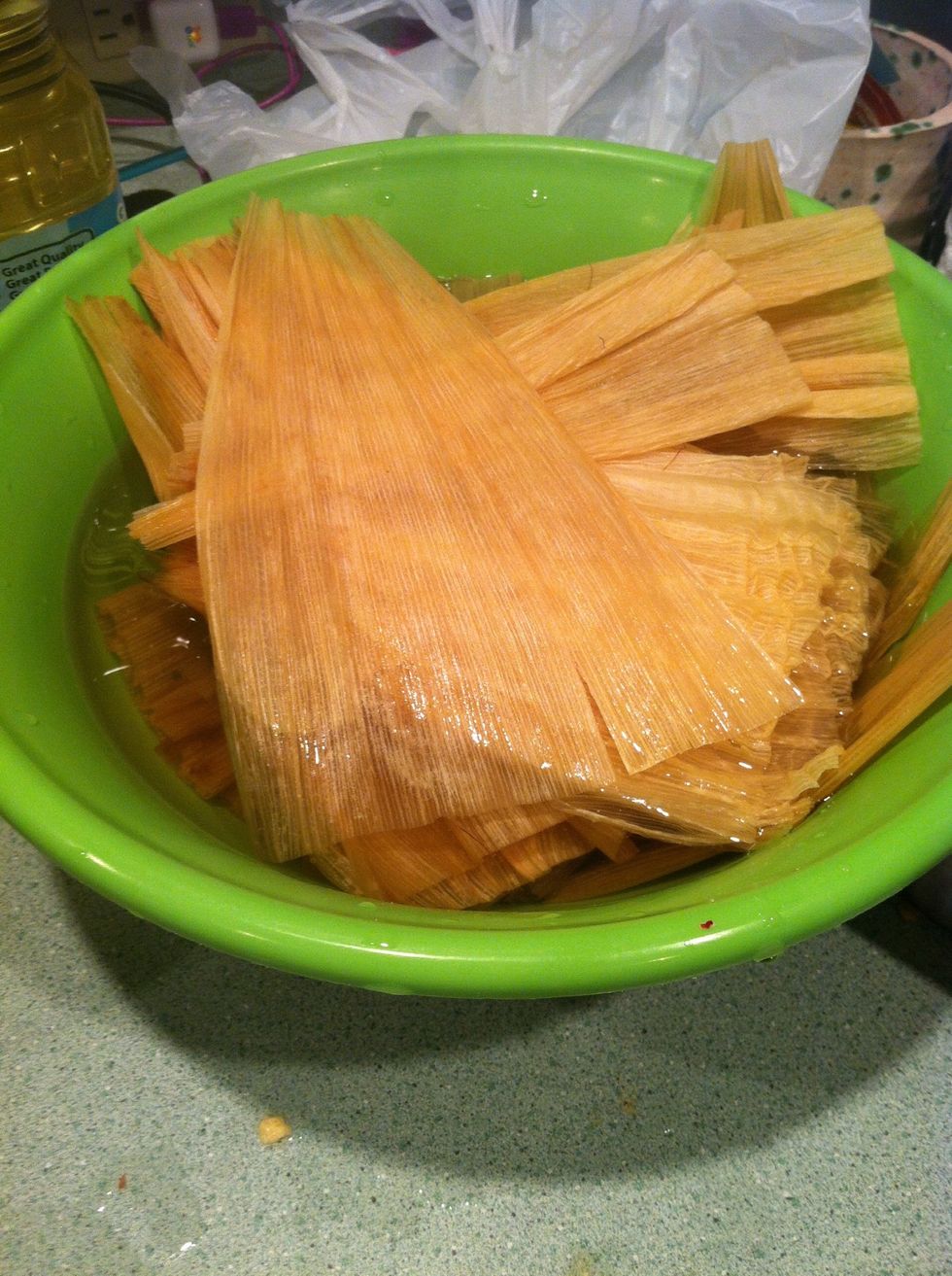 Open bag of corn husks & put in a large bowl or pot. Cover with warm water. Add a plate to hold husks under the water. Let soak 4 hours.
Combine 2 C tomato boullion, chopped garlic, and chopped chile peppers. Pour over beef or chicken. We do a combination of both beef and chicken.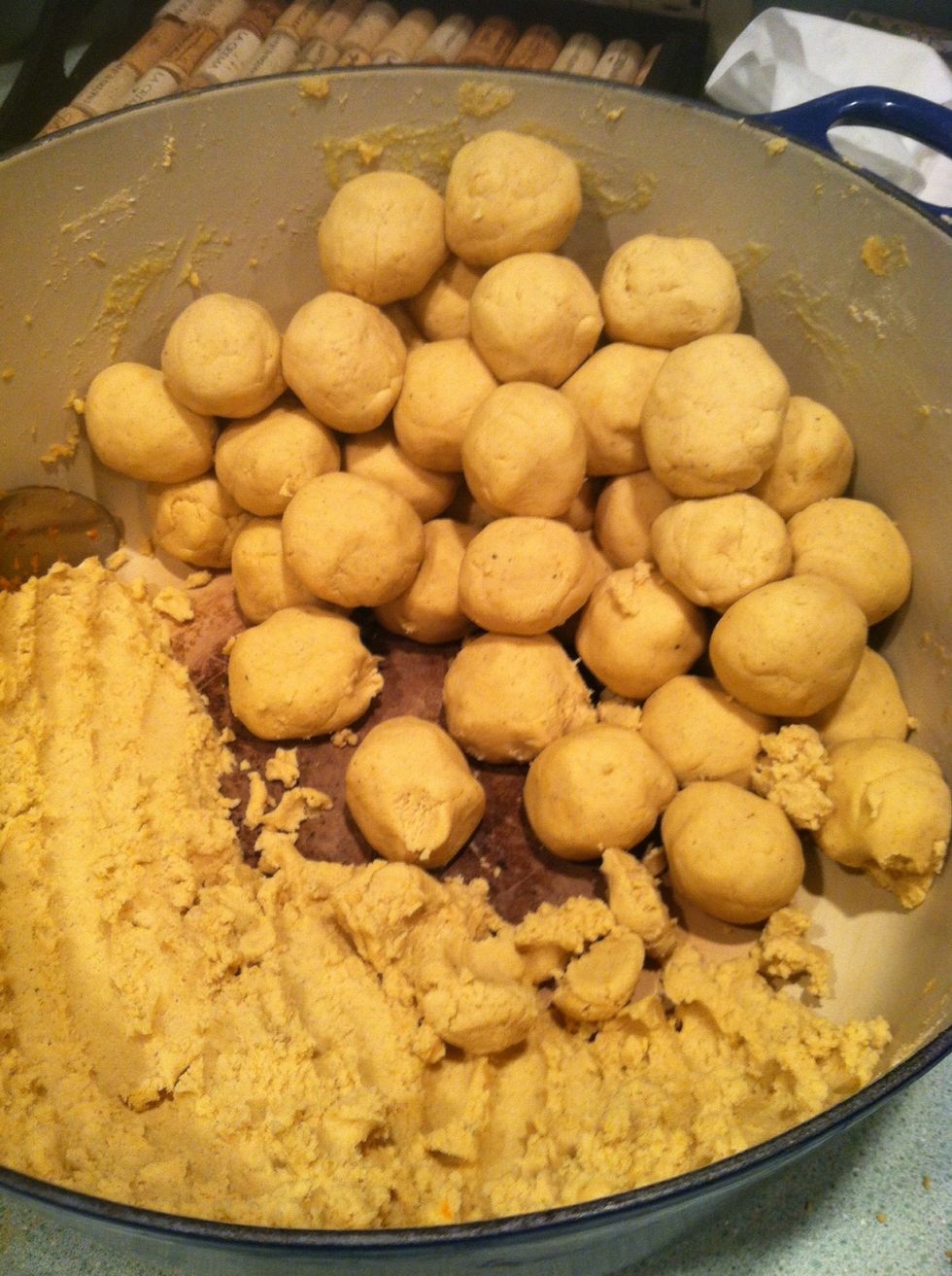 Mix masa, flour, baking powder, tomato boullion, crisco, & oil. Add chicken broth to make a soft dough. We roll masa dough into balls (golf ball size)
When you have filling and dough ready, drain husks a few at a time. You don't want them to get dried out.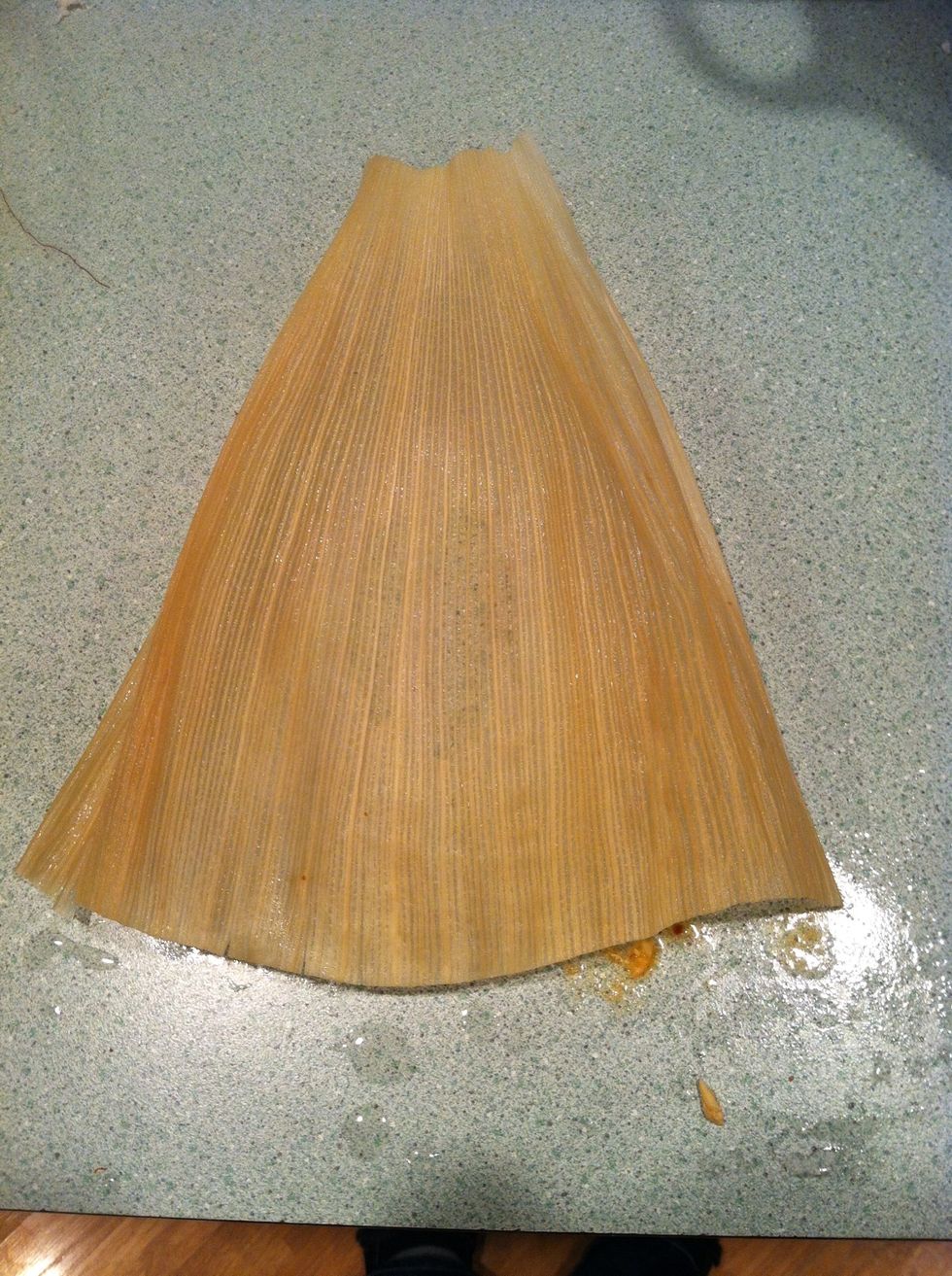 Lay husk with narrow end at the top.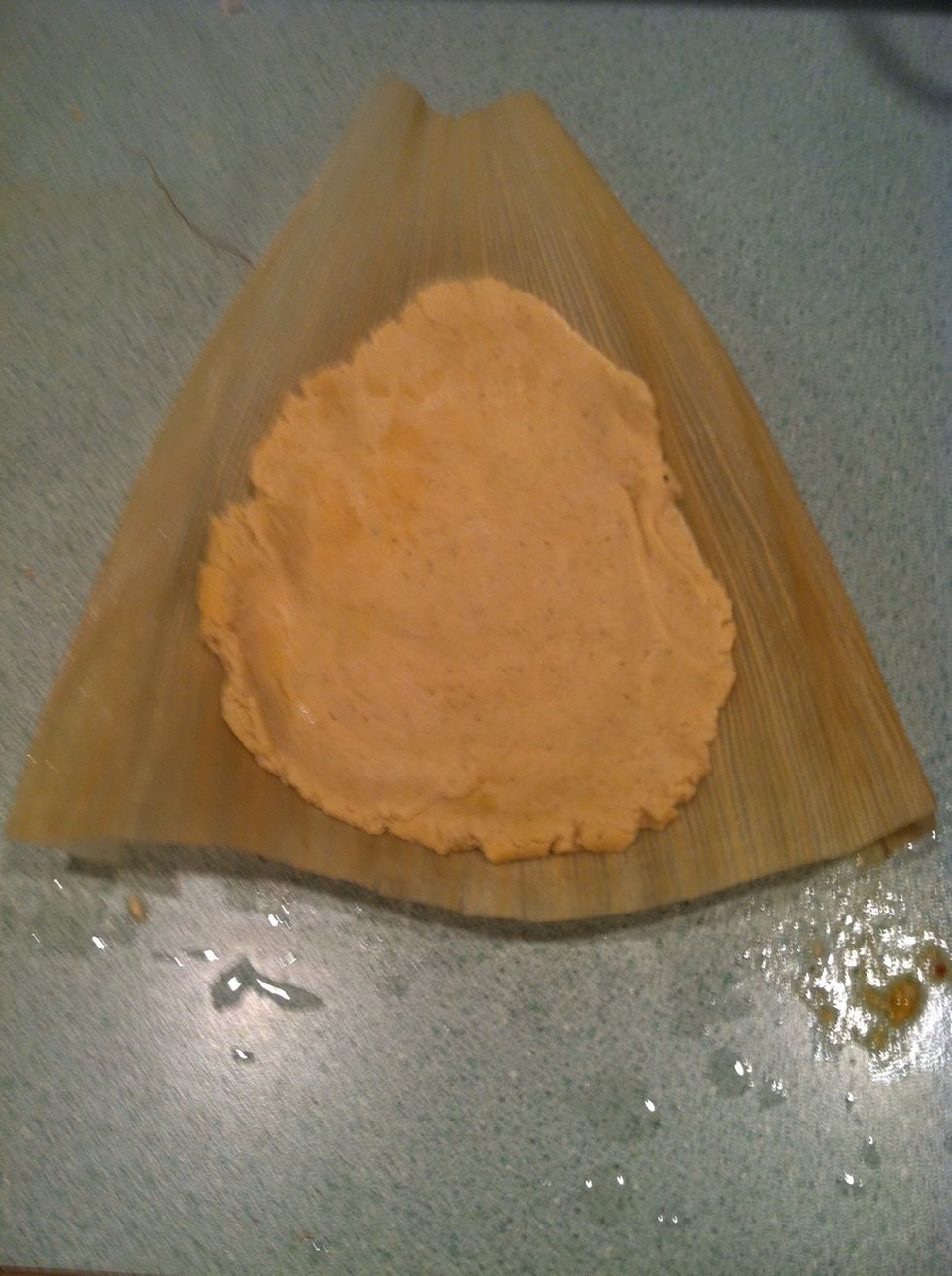 Put 1 or 2 balls of masa dough on the husk and flatten. Amount of masa will depend on width if the corn husk.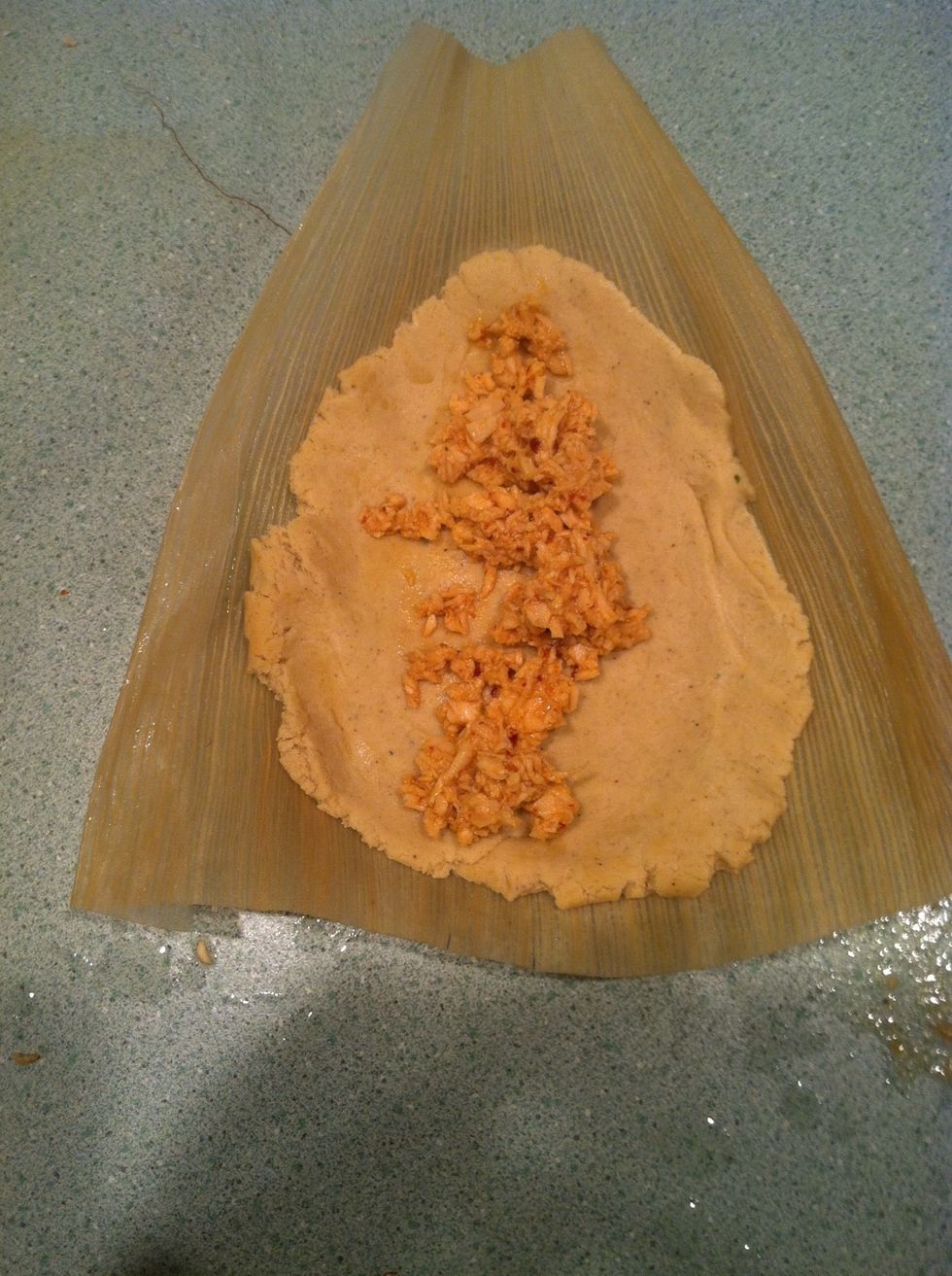 Add a spoonful of filling.
Pull sides of husk up and fold husk and masa together (like a taco)
Open husk and lay folded masa and filling to one side.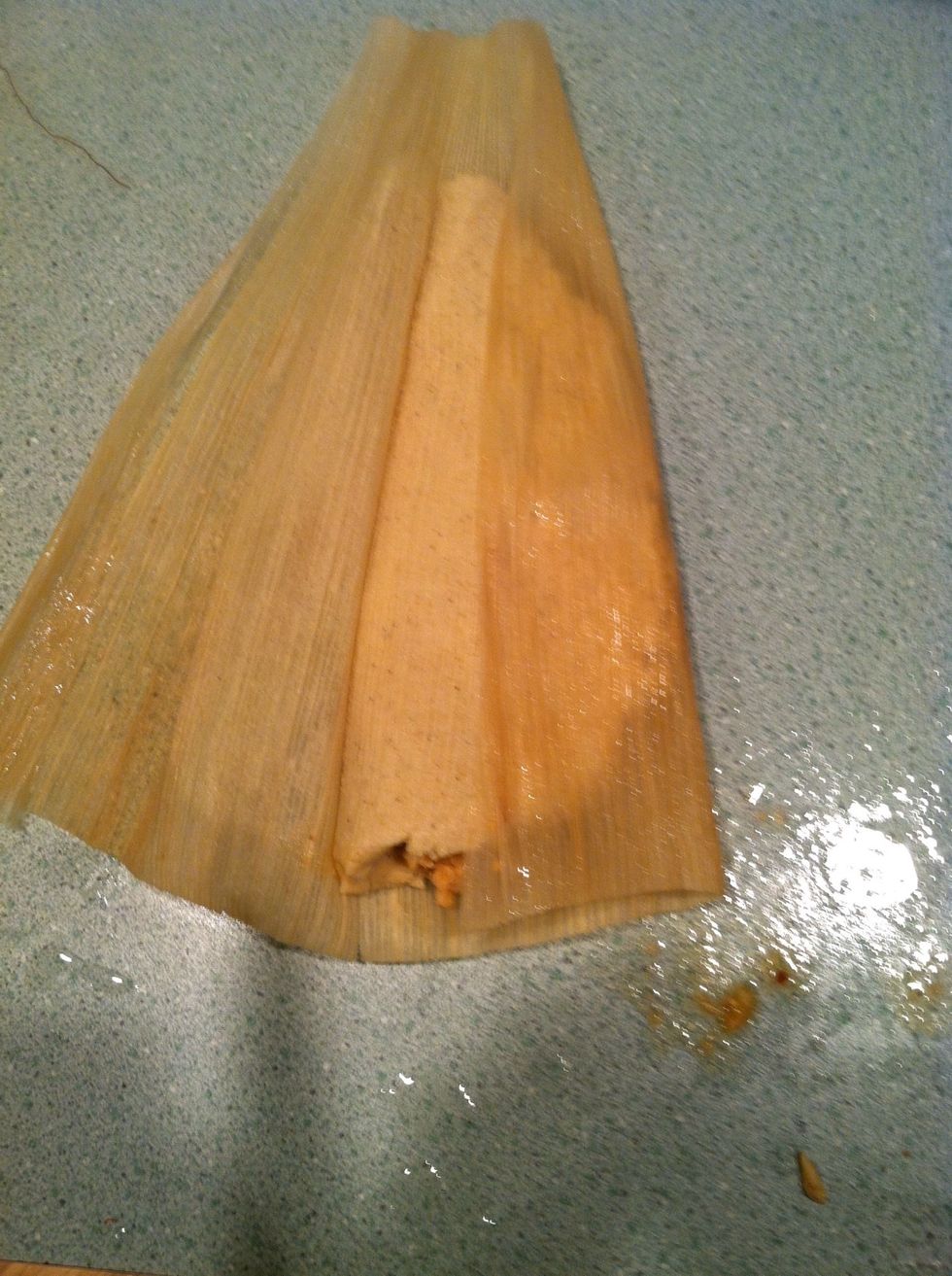 Pull one side of husk over masa.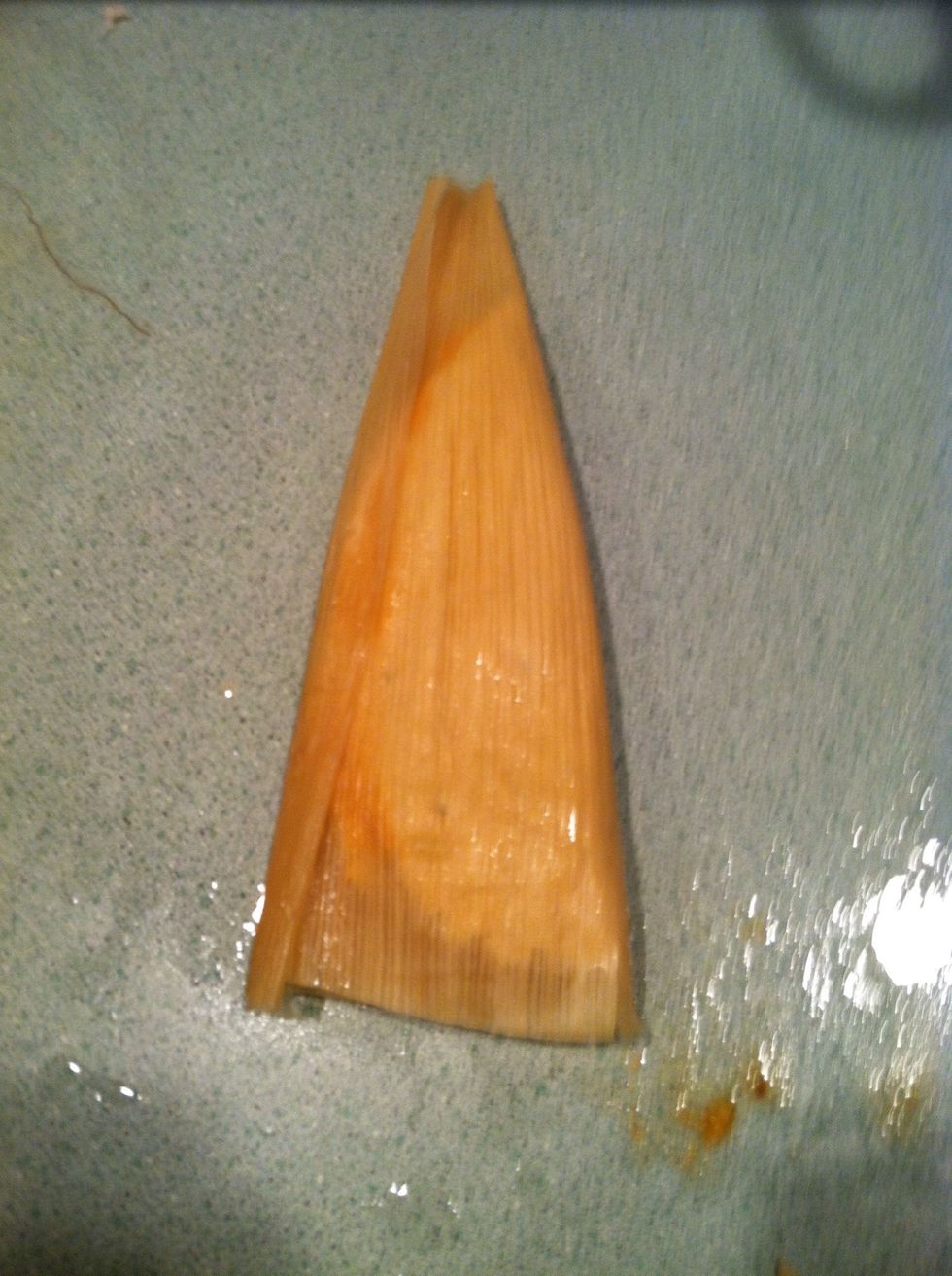 Pull opposite side over to make a packet.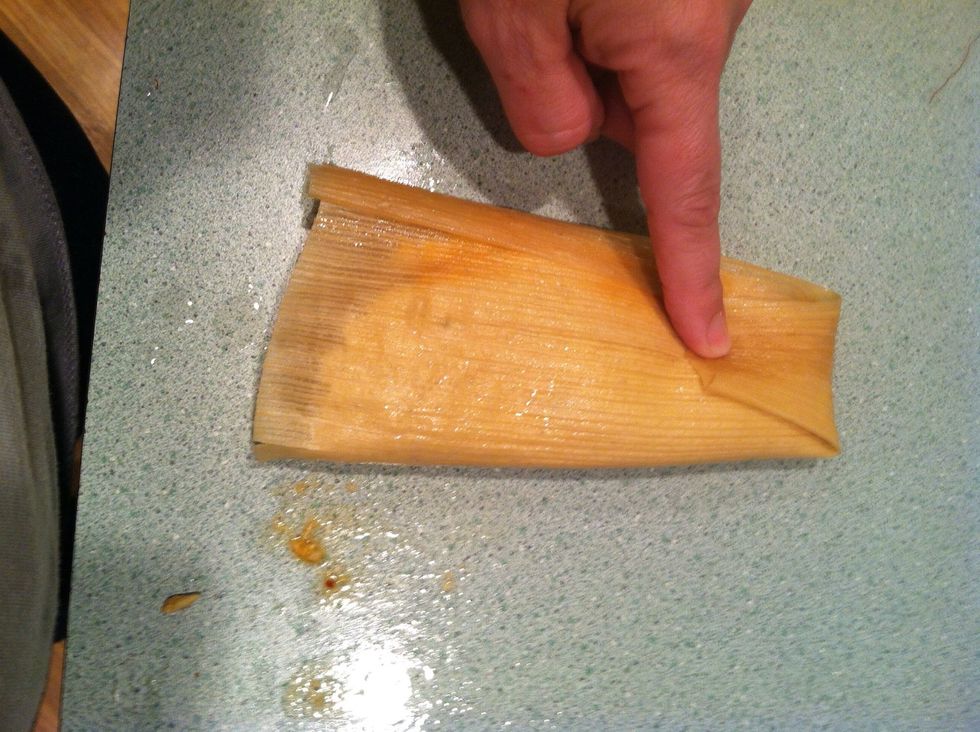 Pull up narrow end and fold. (You can do this first - but sometimes the husk will tear)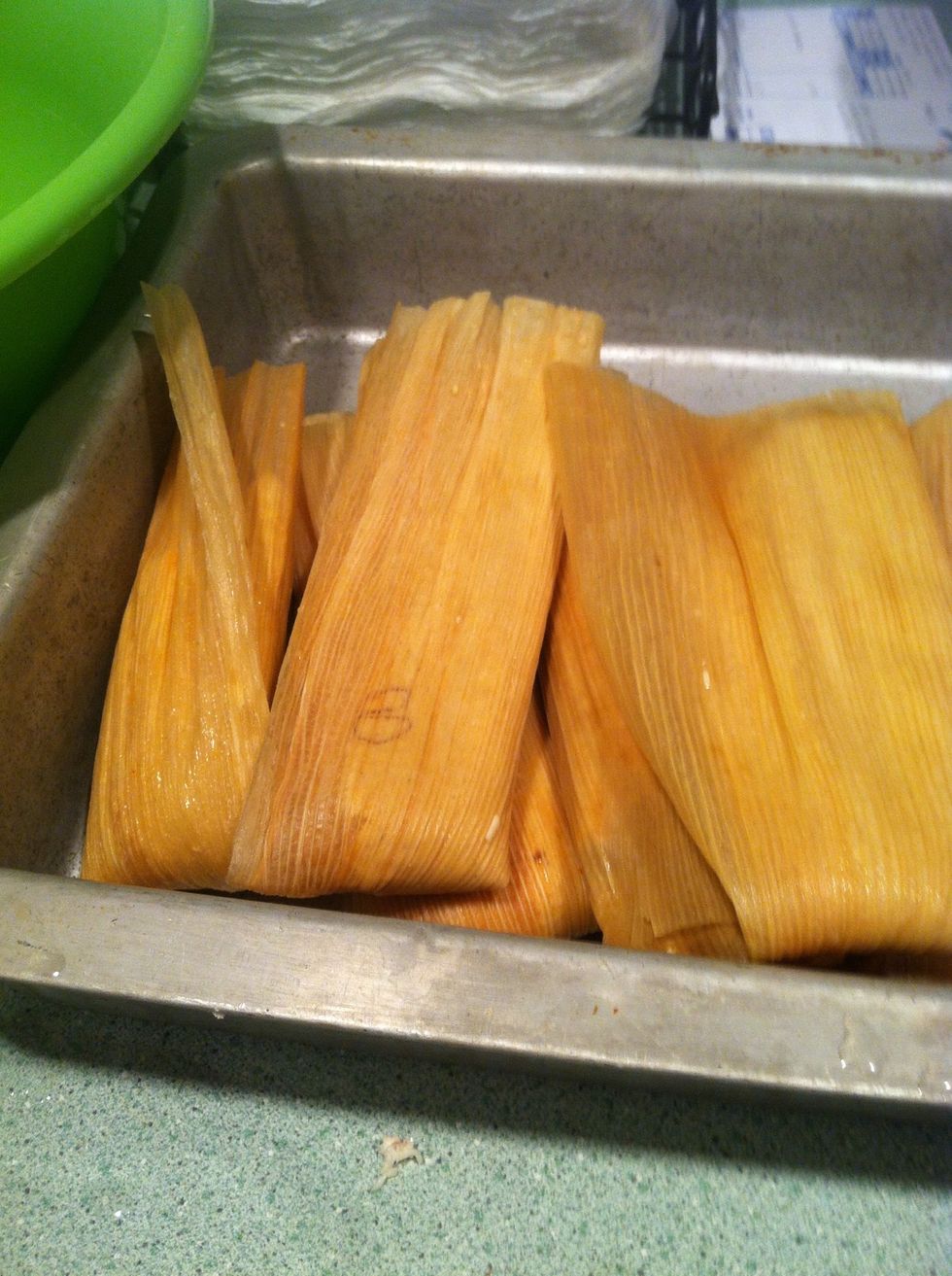 Lay folded tamales in a pan until you have 12 - 15 tamales completed.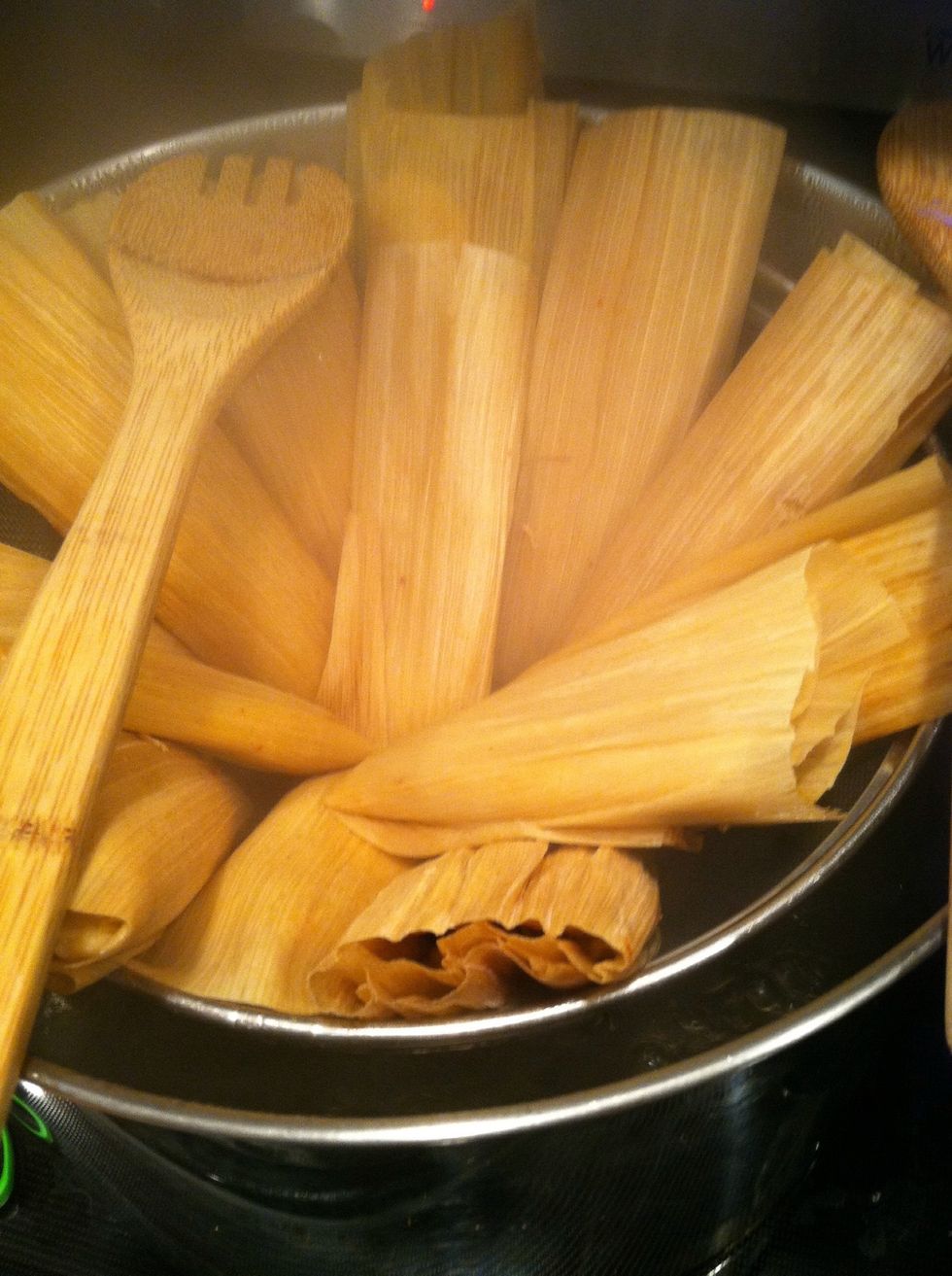 Place tamales in a steamer basket with open end of tamale up. Steam in batches for 30 - 45 minutes.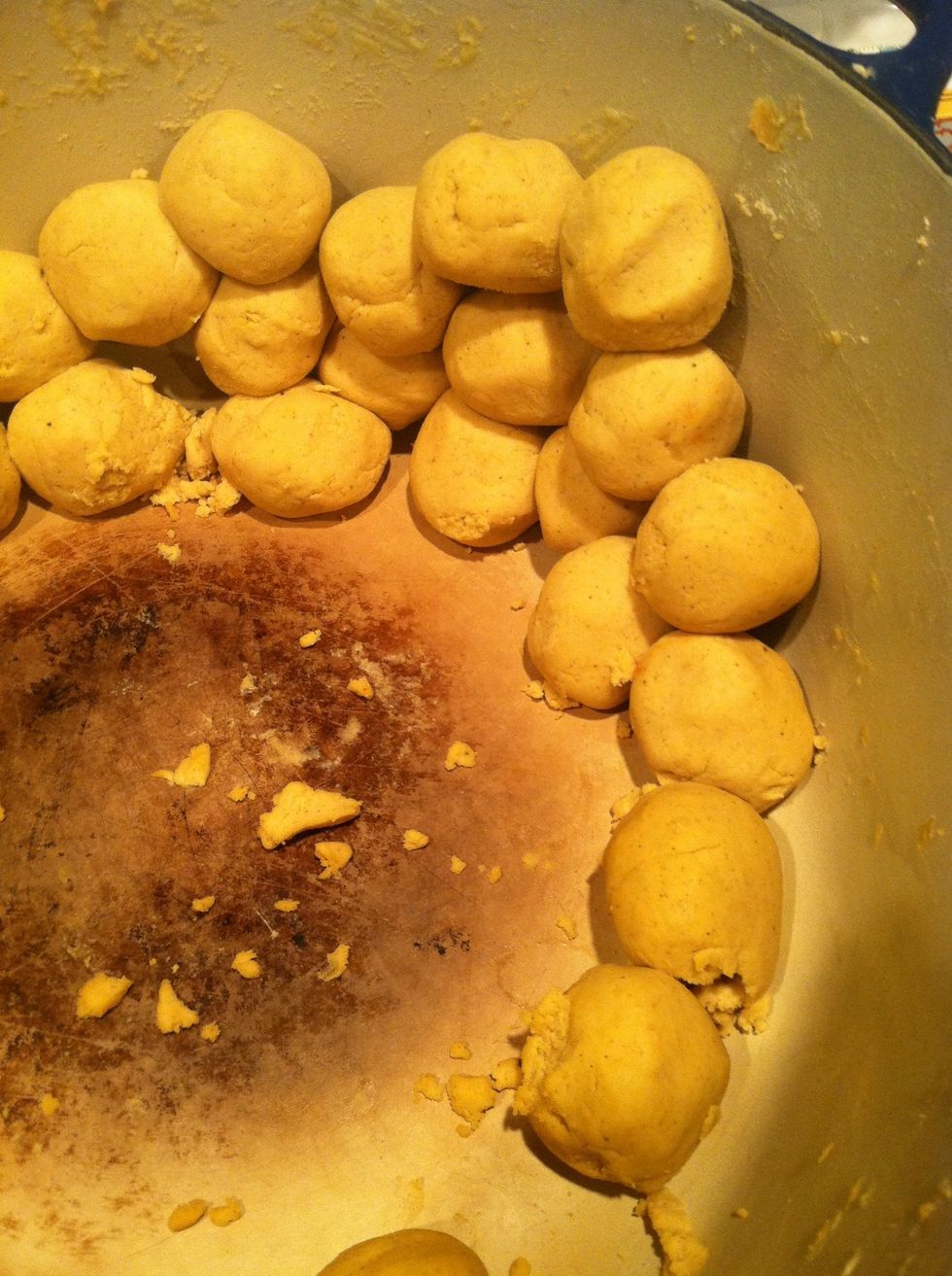 We always seem to have more of one thing at the end.
Let tamales cool. Refrigerate. They also freeze really well and may be heated in the microwave. Makes 45 - 50 tamales.
Thank you, Abby for sharing your tamale magic with us. :-)
3.0 Cloves garlic
2.0c Tomato bouillon
2.0Tbsp Ground red chile peppers (or to taste)
6.0c Shredded chicken or beef
1.0 Bag Corn Husks
5.0lb Bag of Masa
1.0c Flour
1.0c Tomato bouillon
3.0c Chicken broth ( May need more)
3.0Tbsp Baking powder
1.0c Crisco
1.0c Oil
Cynthia Stogdill
Librarian,Cat Lover,Digital Photographer.Tech Nerd. Crazy about Husband, Kids, Reading & Sock Monkeys! Gently shaking the world!