How to cook tacos and get your kids to eat veggies!
Cook Tacos and Get Your Kids to Eat Veggies!
36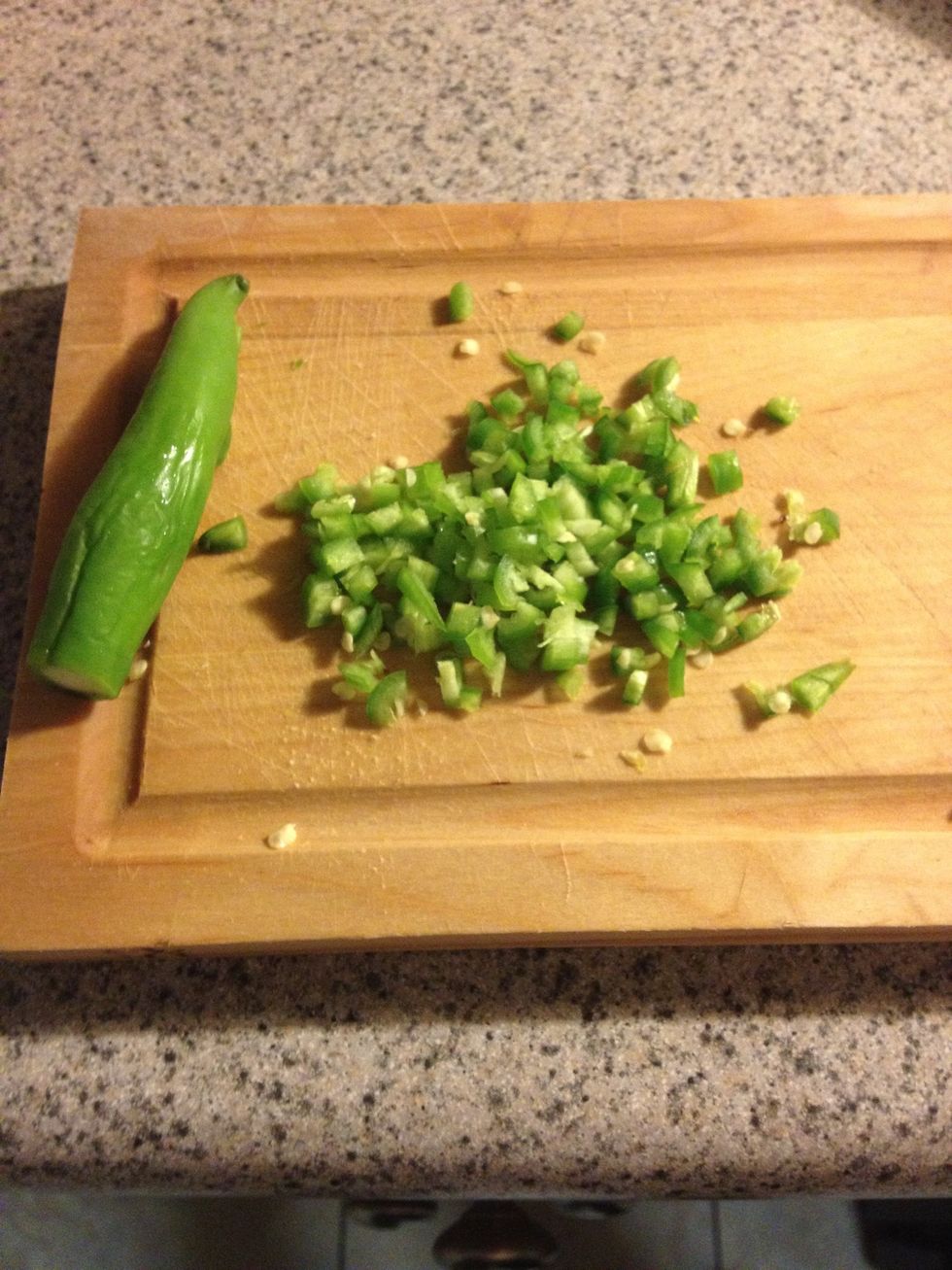 Dice up 2 chilies really well. We like spicy so I left the seeds in. Remove for less fiery. If your family doesn't like spice at all, replace seranos with a sweet pepper or bell pepper or just skip.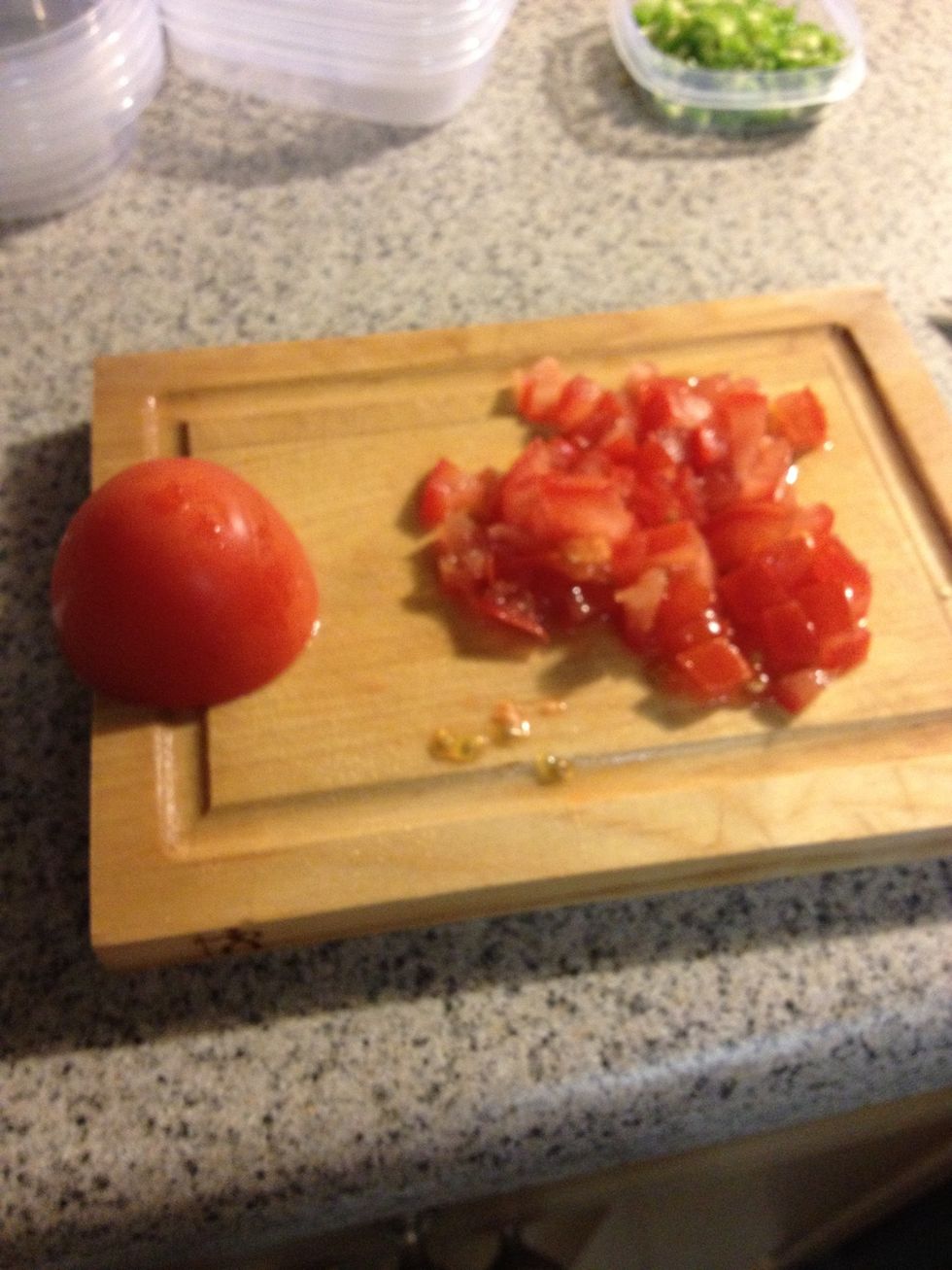 Dice up 1 Tomatoe really well. The smaller you get the veggie chunks,the better they will be hidden in your dish.
...and chop about 1/4 onion.
...and a bit of cilantro.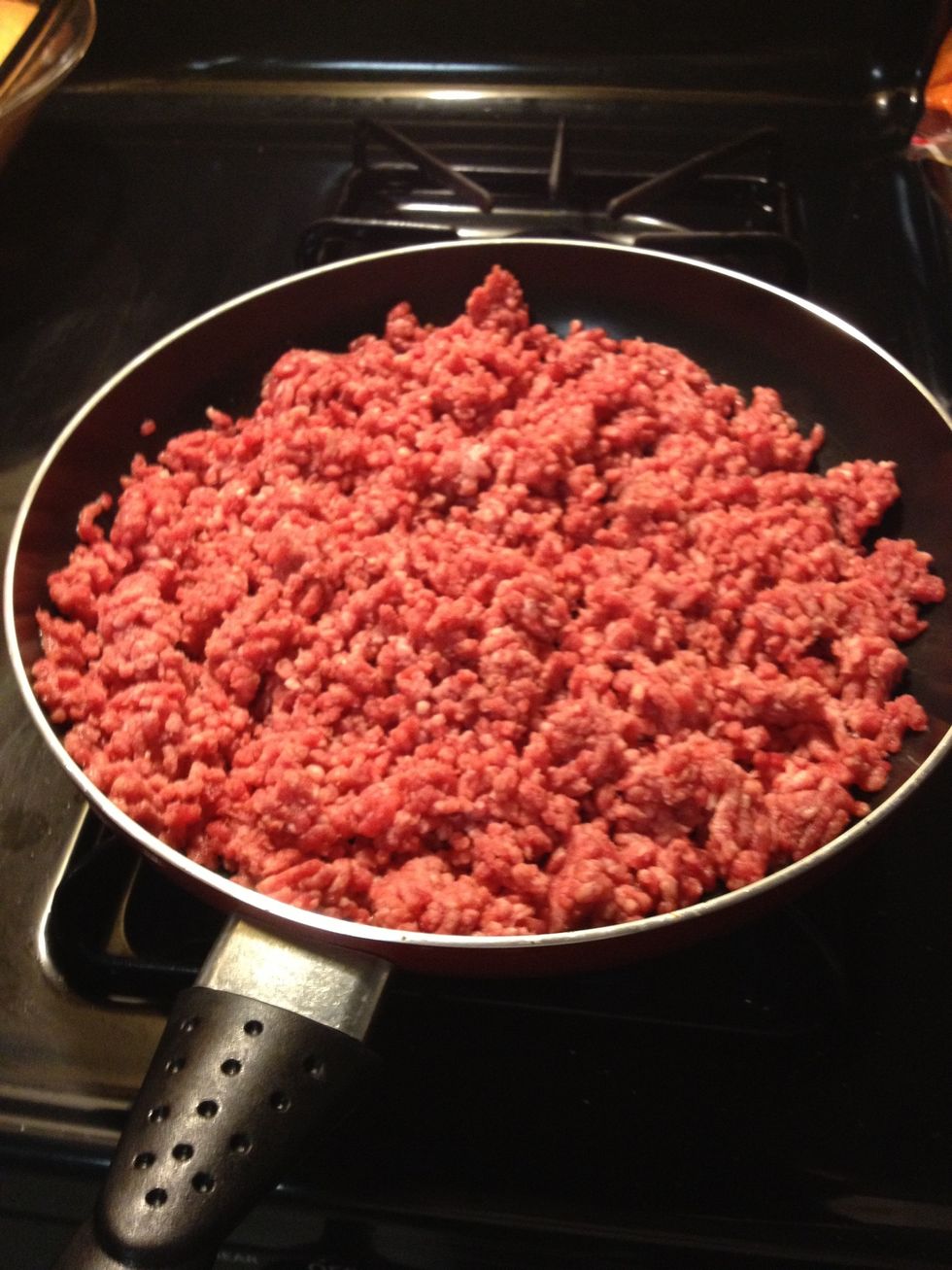 Put cut veggies aside and in a skillet on about med-low, brown your ground beef. This is about 1 1/2 pounds.
Try and ignore your kids (or in my case, dog and boyfriends) rough housing in the background 😆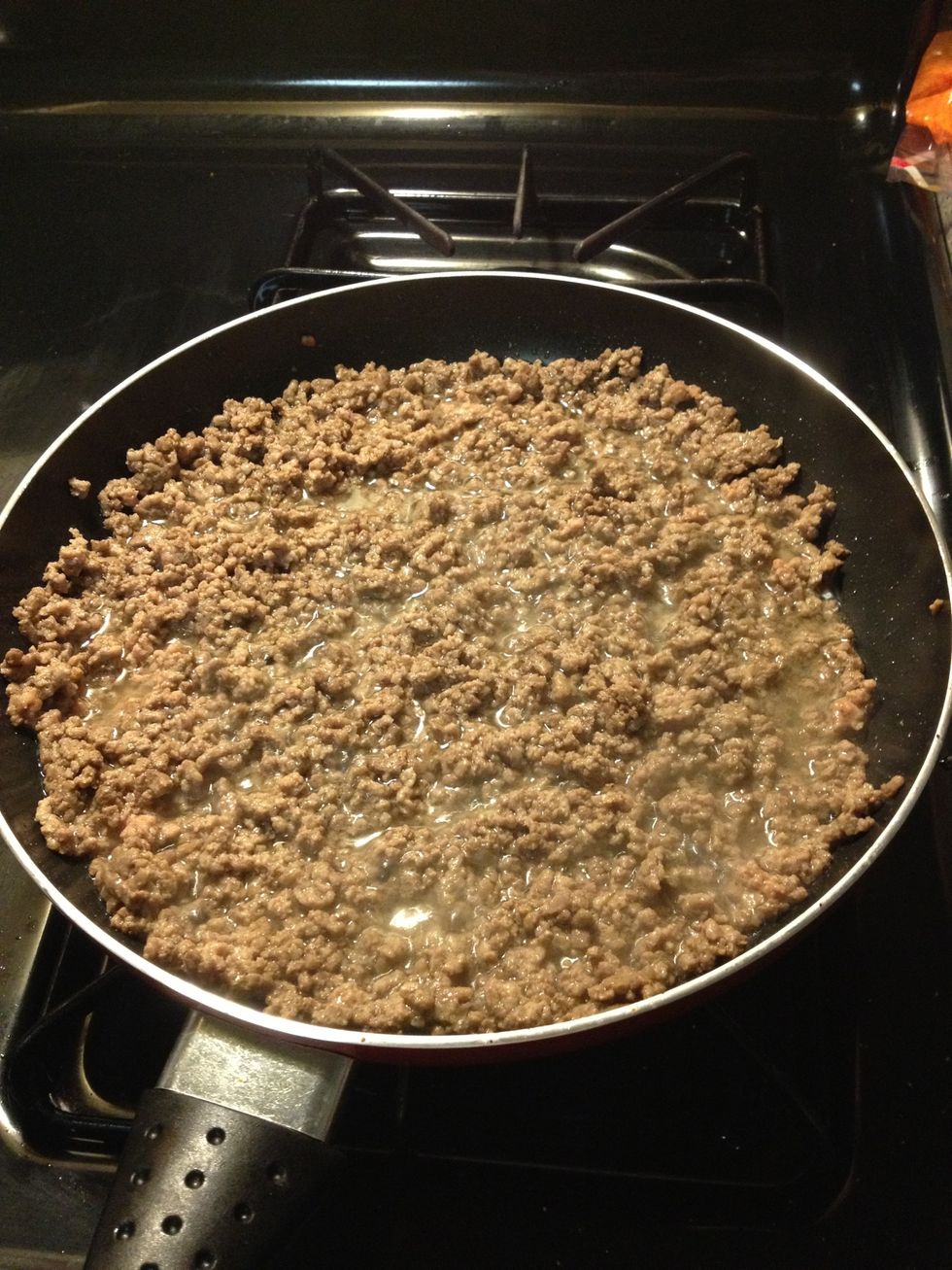 Browned beef should look like this. Now it's time to drain.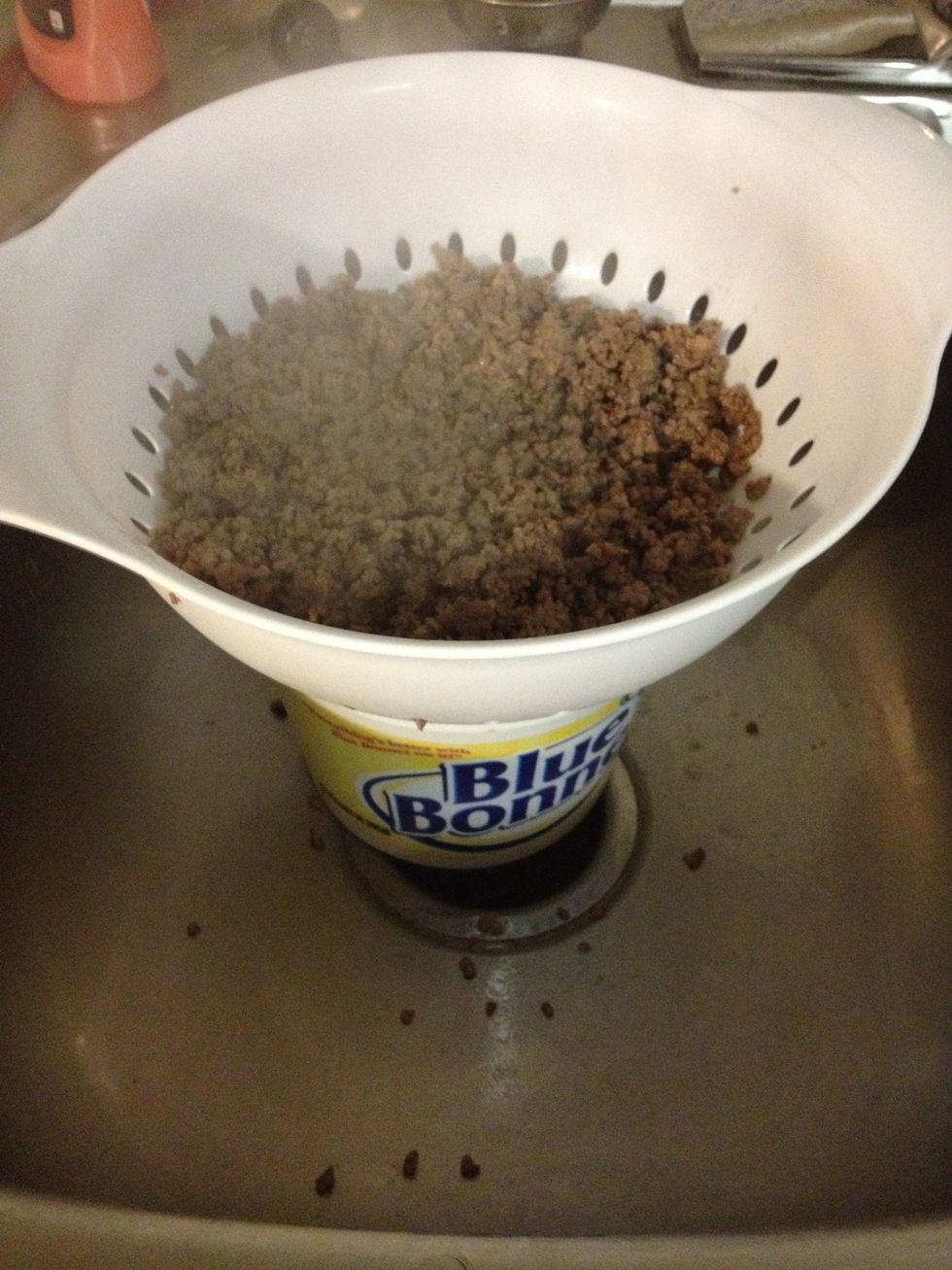 Drain over a bowl to catch the grease from going down your sink to avoid clogging. Dispose of grease properly.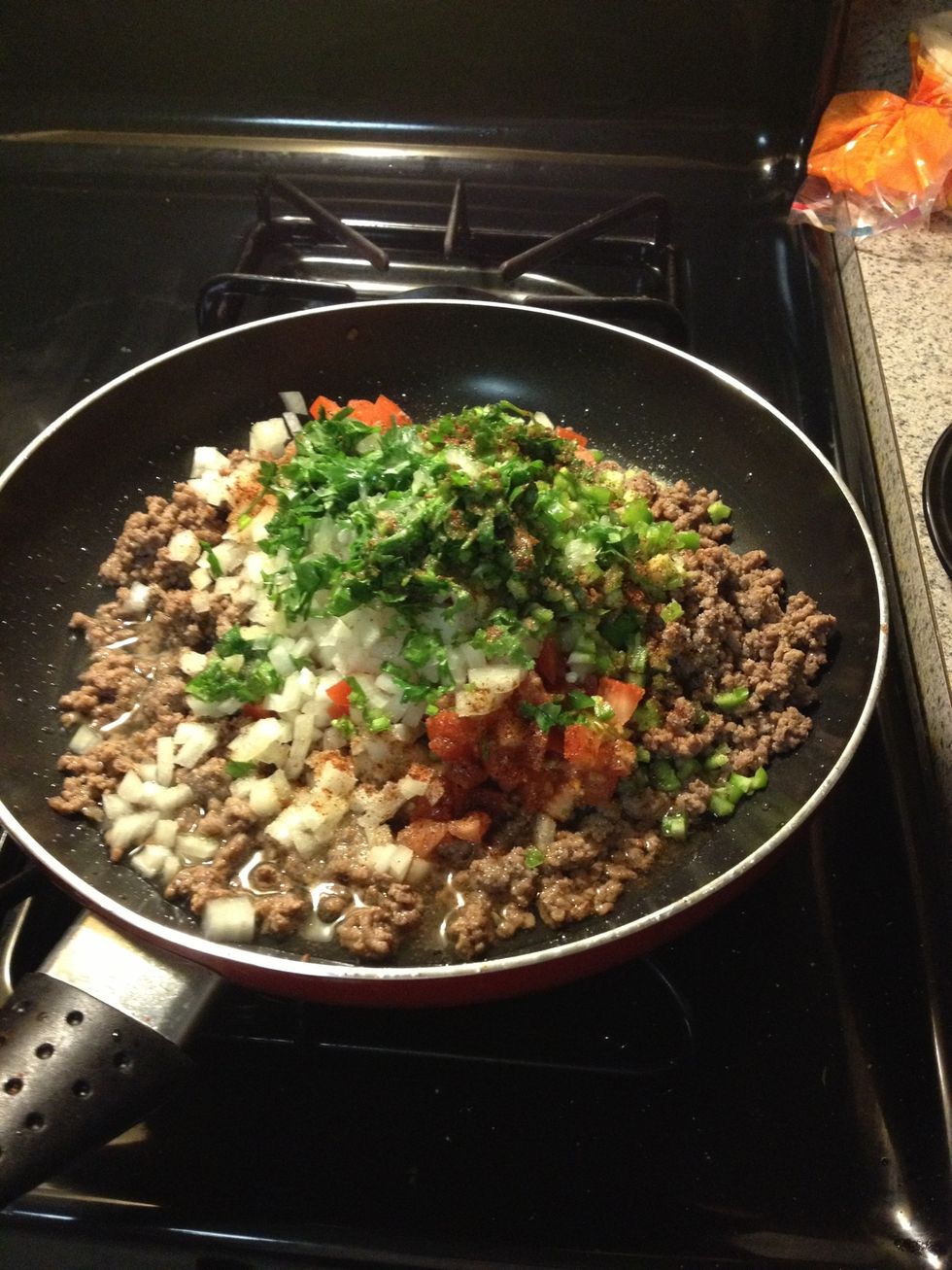 Add drained beef, all cut veggies, chili powder, onion powder, salt, juice from 1 whole lime and about 1/4 cup of water to pan. Mix up and simmer on low until water is almost 100% reduced.
Once water is reduced keep on low heat and cover. Keep cooking for about another 10-15 minutes. Stir it and make sure it's not burning. Once meat is finished, you'll barely notice any veggies at all!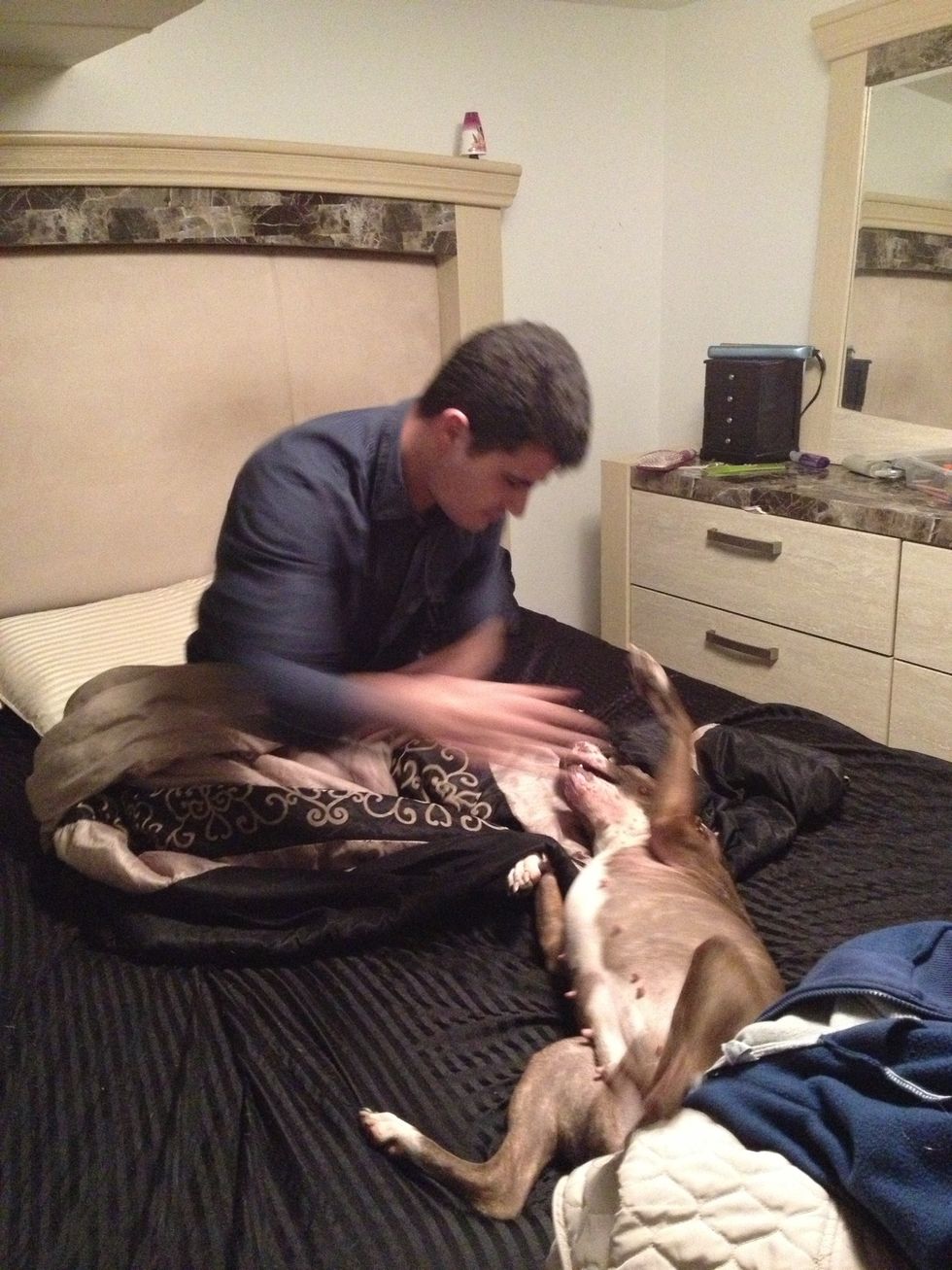 Still trying to ignore... 😋
Dice up all remaining veggies real well and add to bowl. Save 1 avocado pit. Add juice from two limes and salt to taste. This will create an avocado salsa. Minus chilies for less spice.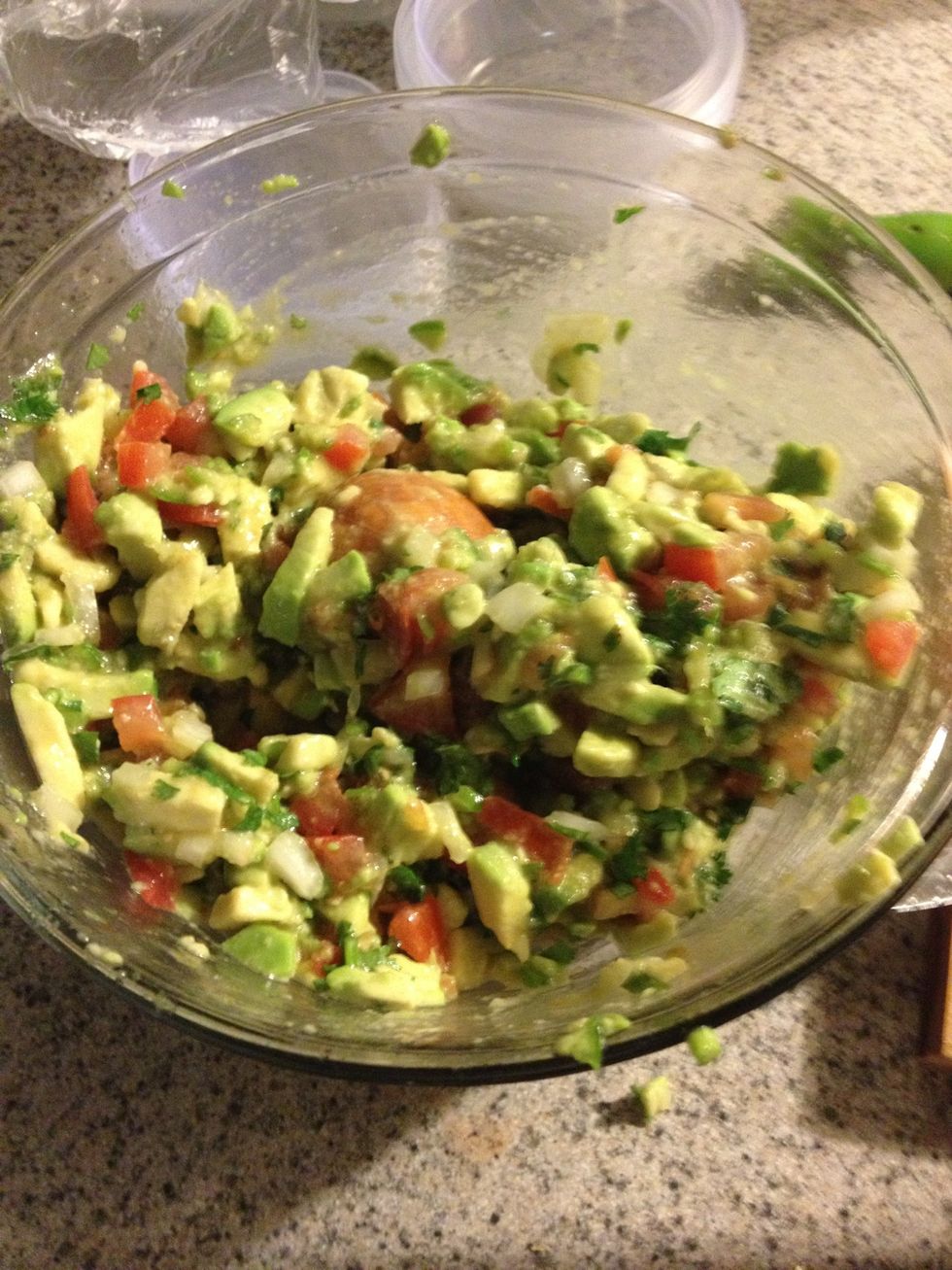 You can also minus avocado if preferred. Mix up really well! Add avocado pit to keep avocado from browning.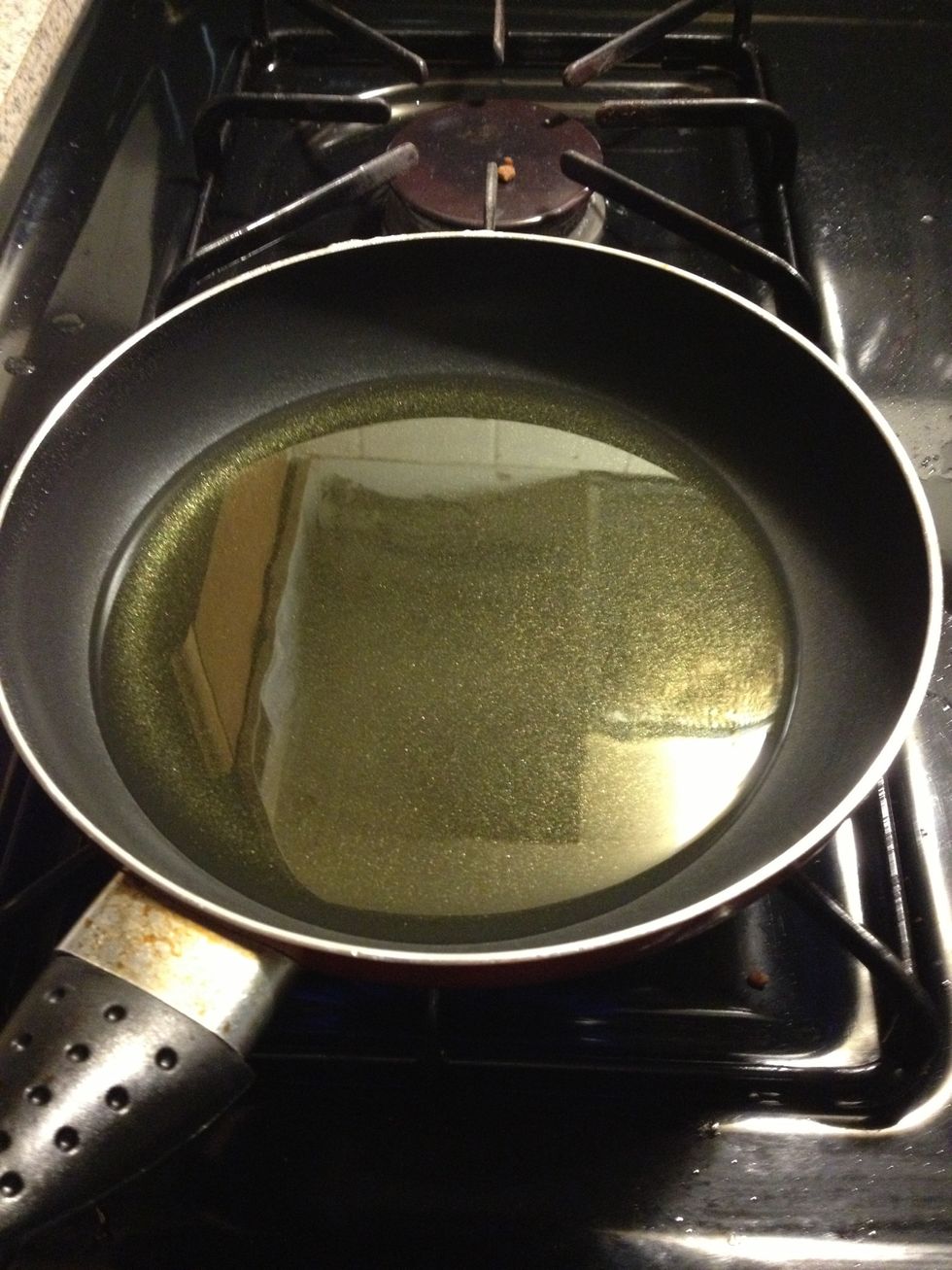 In a small pan add some oil and heat it.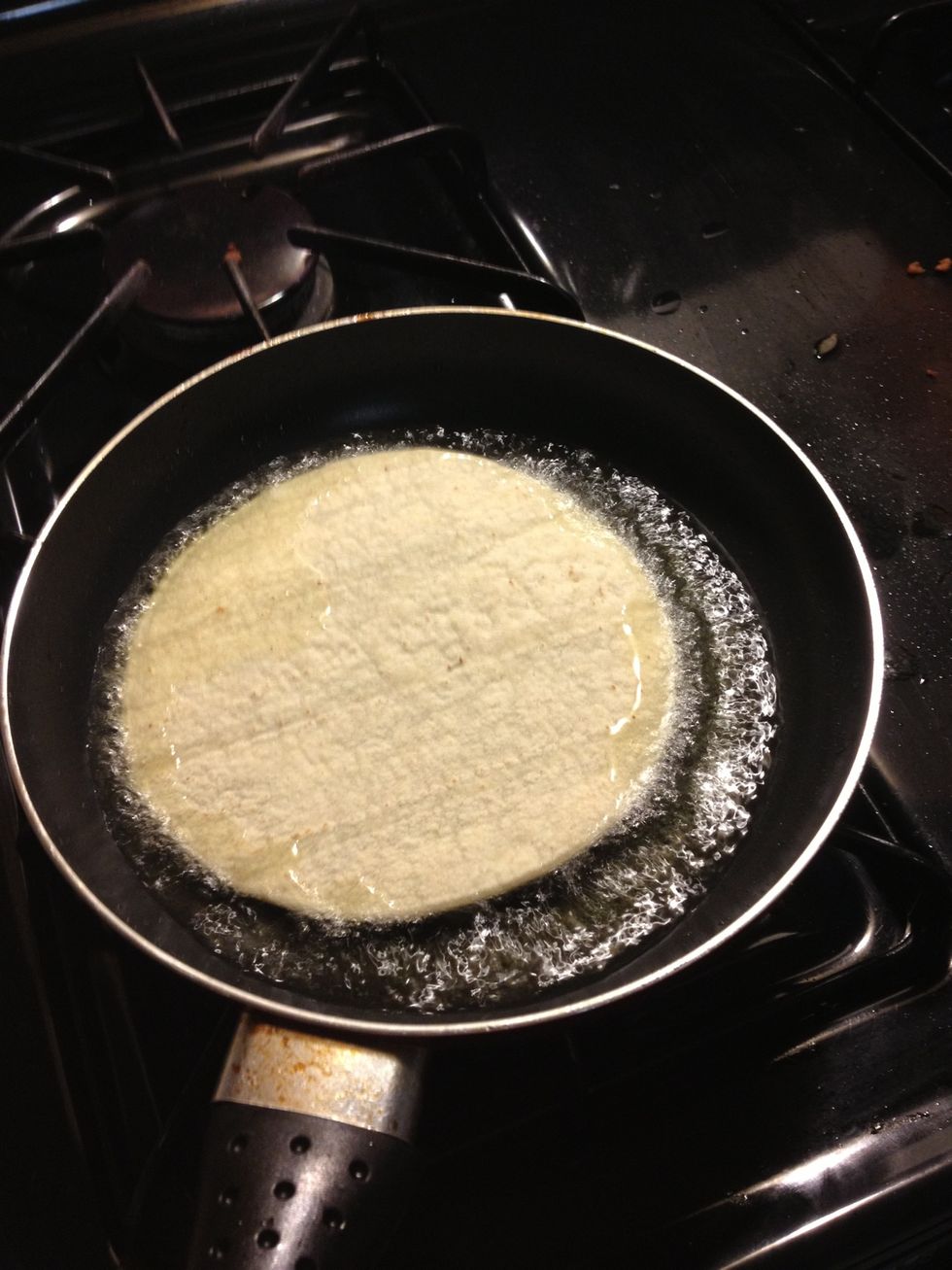 Once oil is heated add a corn tortilla. Turn over immidiately.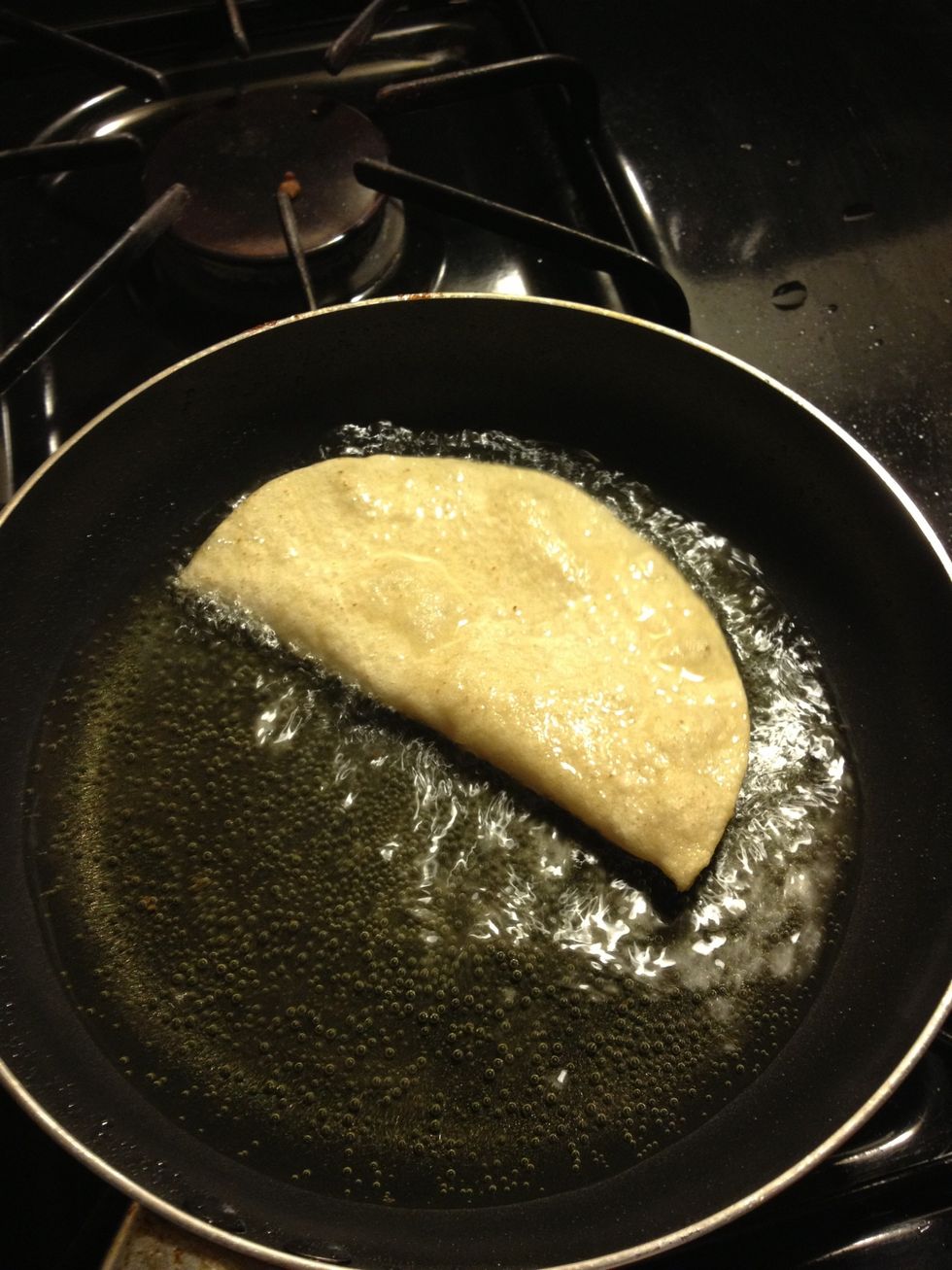 Then fold in half and fry until it just a little crispy.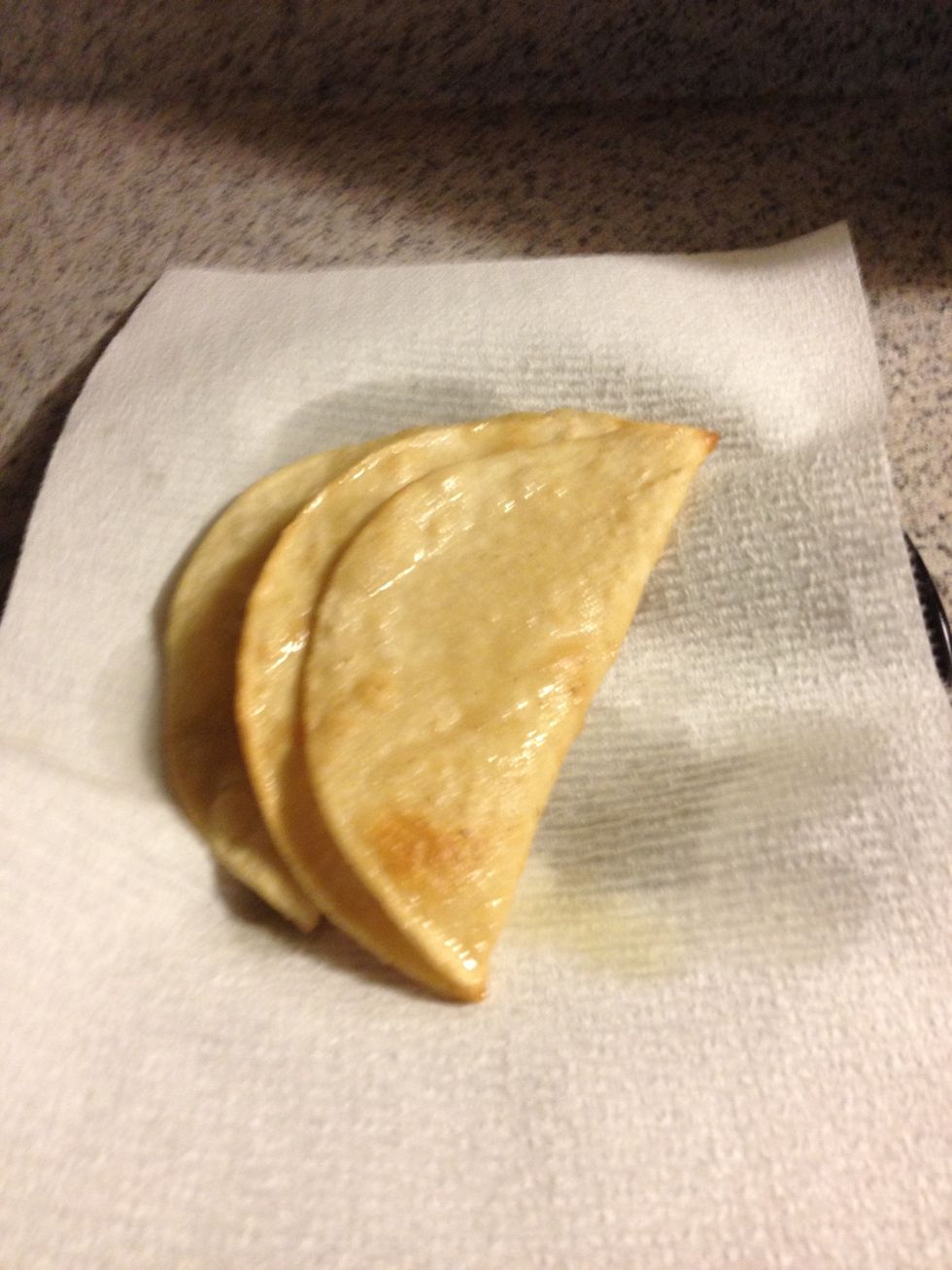 Finished tortillas. This whole step can be skipped. Use un-fried tortillas or buy hard shells. Whatever you prefer. However we love these fresh fried shells. It does take some practice though!
Once shells and meat are done. Layer ingredients. I put a little sour cream on the bottom, then meat, then cheese, then our avocado salsa. If your family doesn't eat this, then I've got nothin'! 😊
Ground beef
Corn tortillas
3.0 Tomatoes
1/2 Onion
3.0 Serano chilis
2.0 Avocados
1/4bnch Cilantro
2.0Tbsp Chili powder
3/8Tbsp Onion powder
Salt
3.0Tbsp Limes