How to cook sweet&sour noodles
Sweet Sour Shrimp (3S) Noodles 😄 Something you can do it in 15 mins. It's easy,practical and delicious ... Hope you like it !
19
I've called them "3S Noodles" because there's sweet&sour sauce and shrimps in addition. 😋
Here's what to begin with ... I'm using only half package of noodles because this meal is for two.
You may want to begin with boiling the noodles. Boil them as they instructed or 4-5 min. Then wash them with cold water and set aside. Meanwhile chop the veggies and clean the shrimps...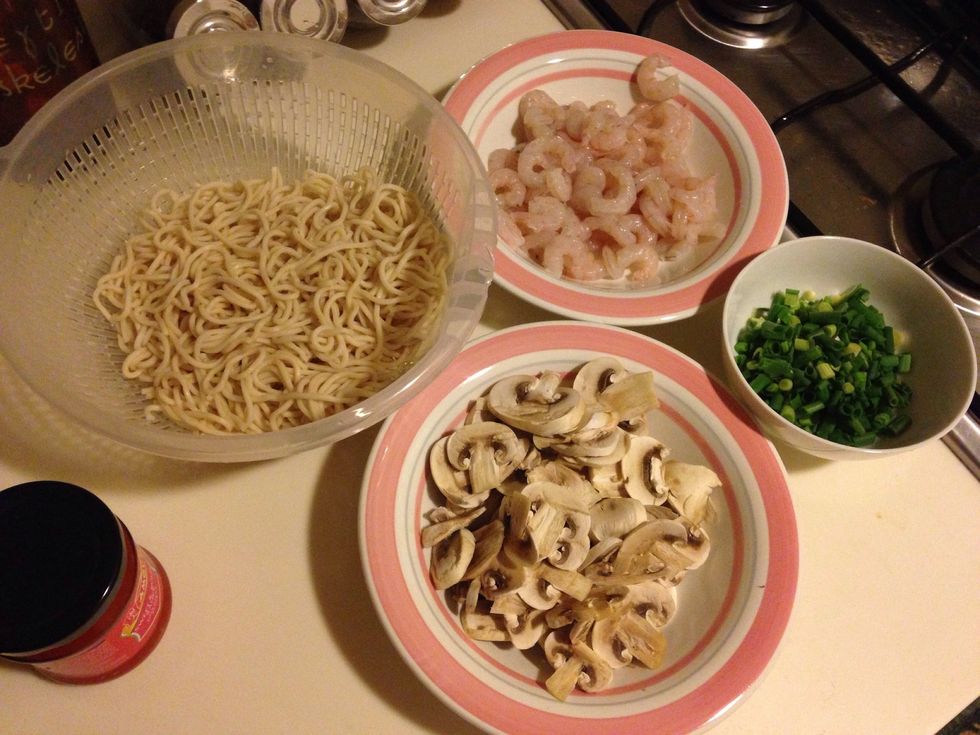 And ready to cook ✔️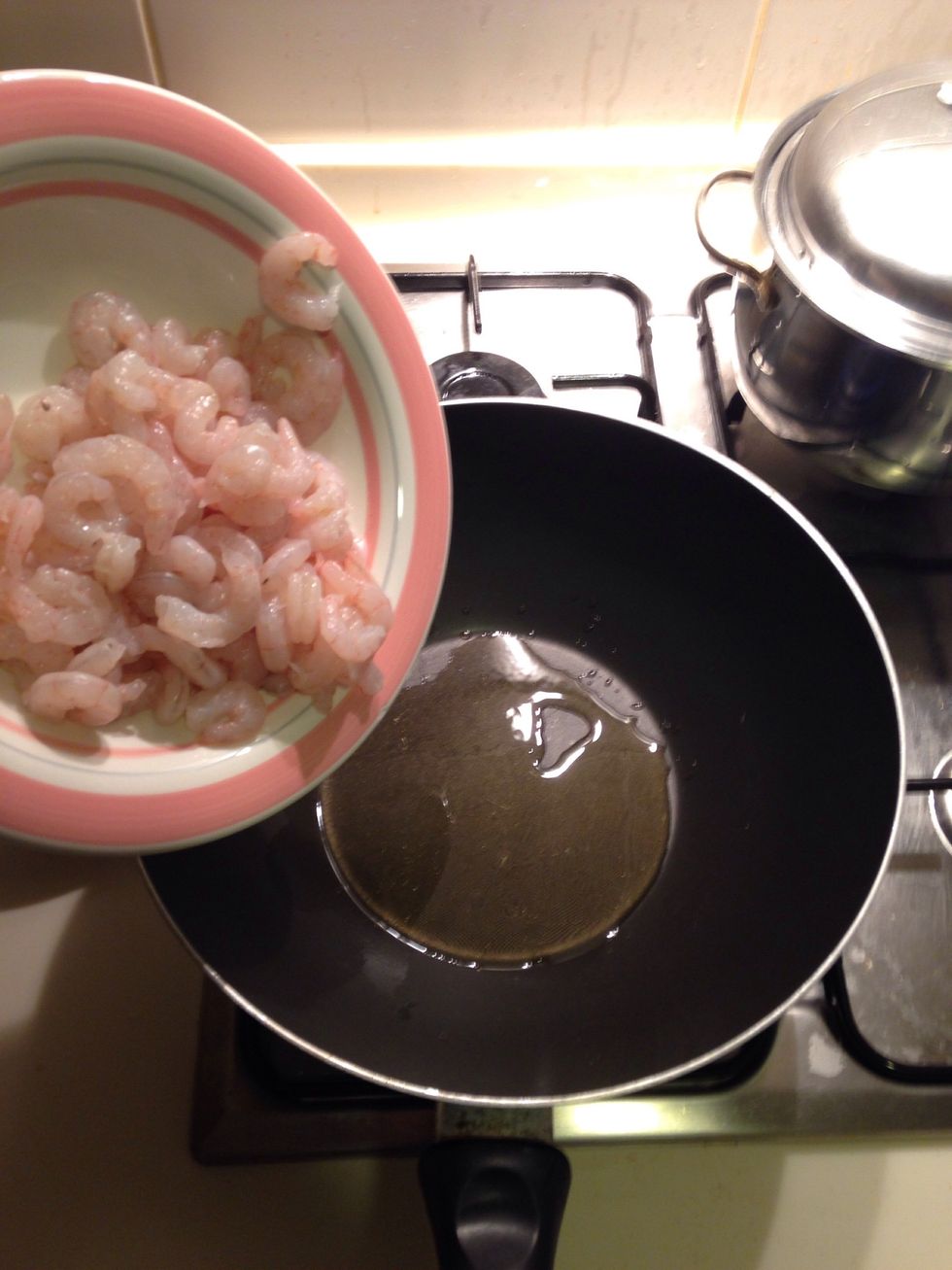 Heat the oil in wok and add the towel-dried,seasoned shrimps.
Add some red pepper powder(sweet) , and some other stuff if you like. (Cilantro,garlic powder,nutmeg etc. ) But I recommend to keep it simple.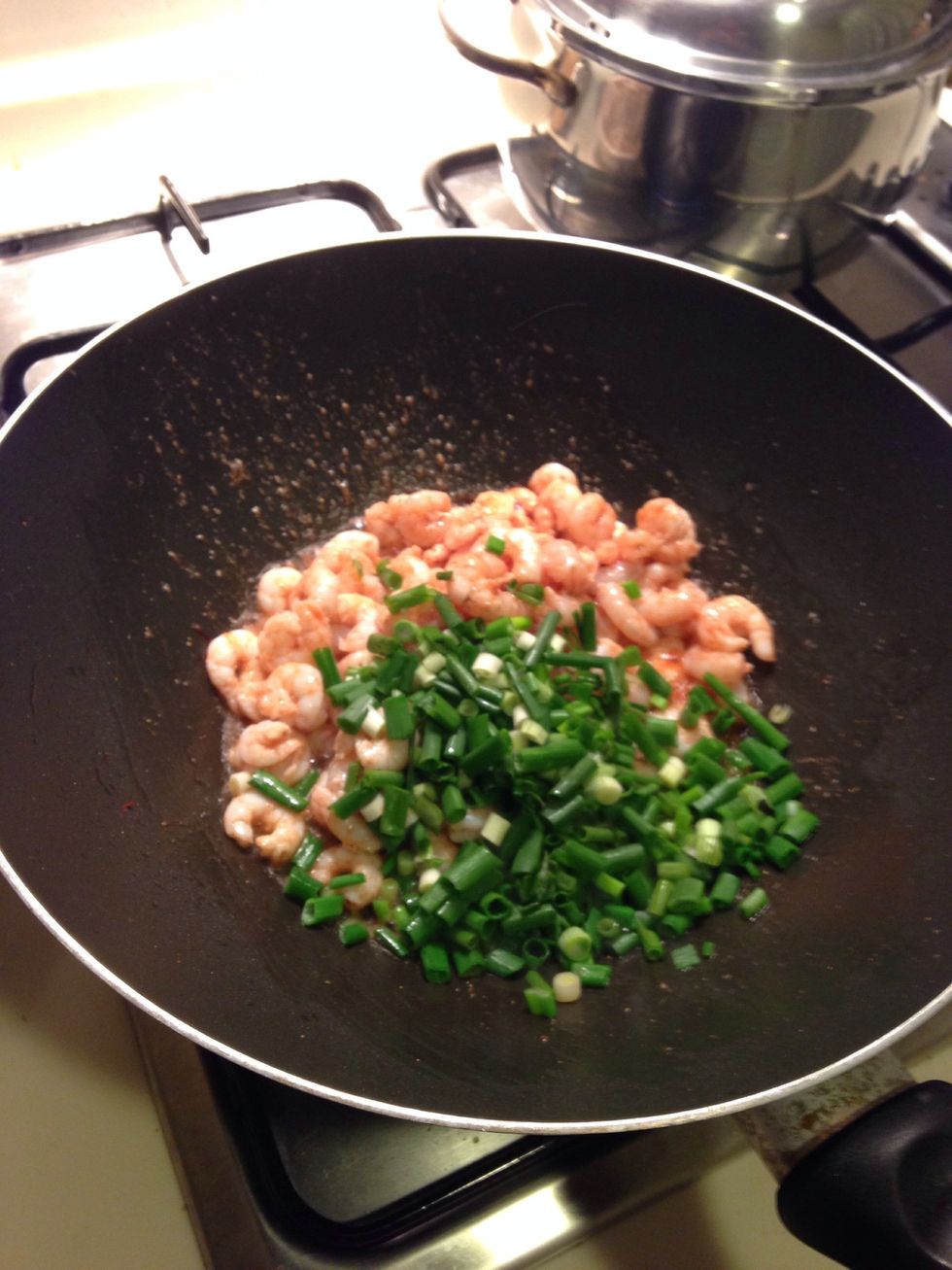 After 1-2 min add the spring onions and wok on !
Add the mushrooms after a min or so... I like them big but you can slide them thinner if you like... Cook for another 2 mins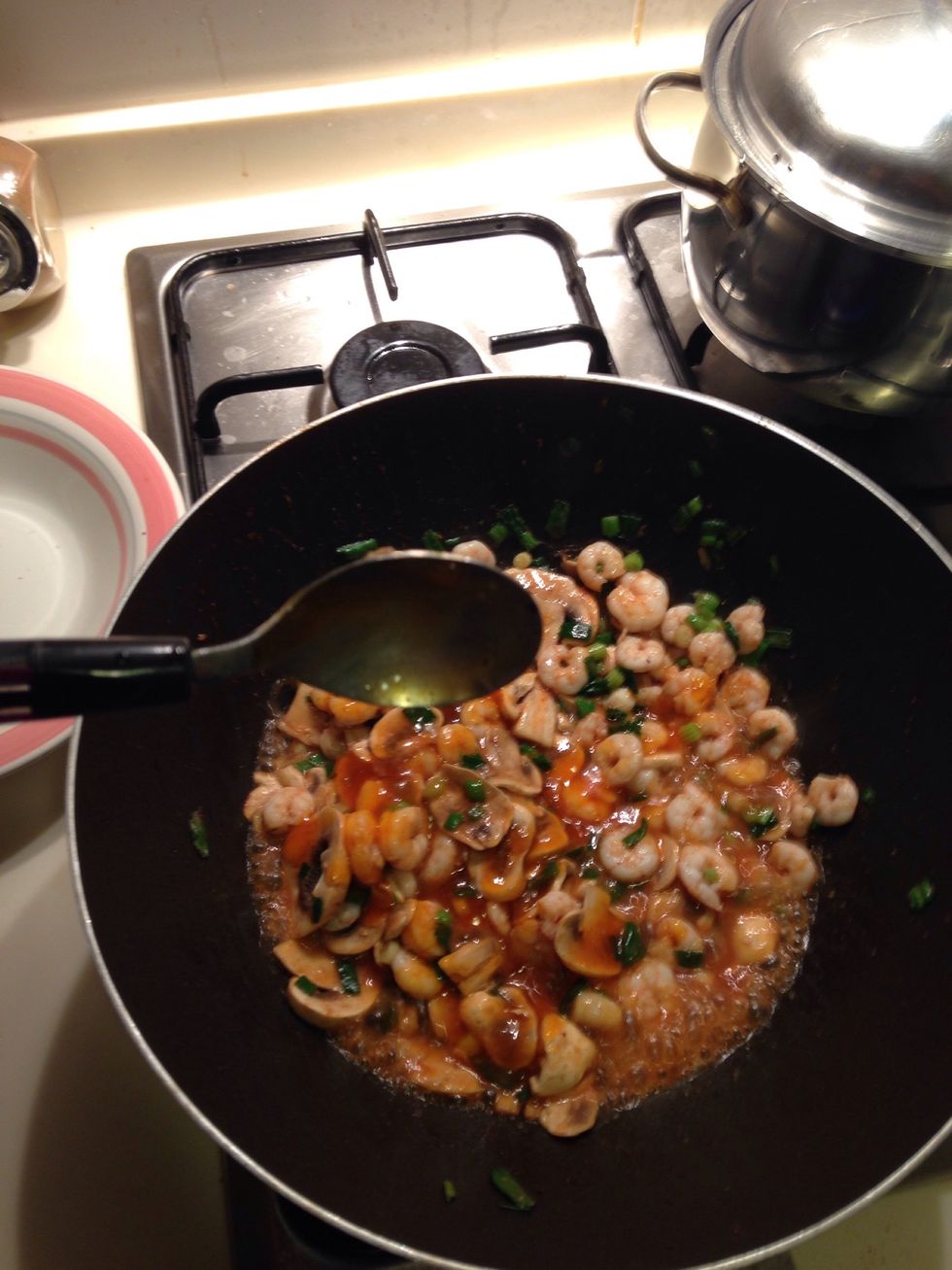 Now add the sweet&sour sauce .You can make it yourself but if you don't want to buy all the ingredients buy the sauce itself like me.This brand is good,and one of the 3 brands available in our country
Don't stir the wok at this point because the sauce is sticky so use something wooden.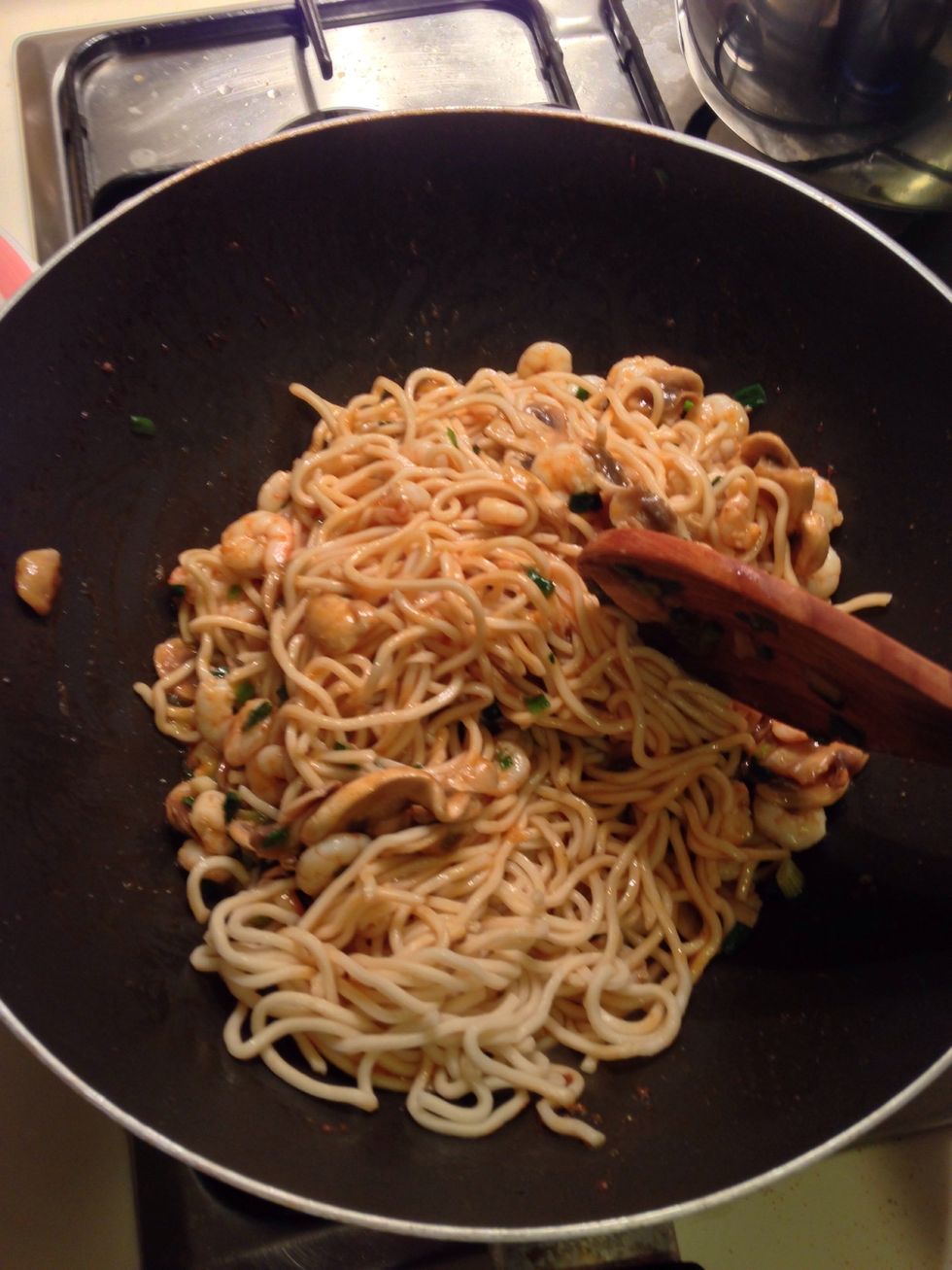 Now add all the noodles and stir them
And this is the result after 2 mins! Hope you like it,I did...Enjoy (;
5.0 5-6 spring onions
1/2 Package of noodles
170.0g Mushrooms
3.0Tbsp Sweet&sour sauce
150.0g Shrimp
Salt
Pepper
Sweet Red pepper