How to cook sweet & spicy shredded pork enchiladas
Use your crock pot to whip up this tender, delicious pork while you tend to the important things in life.
25
Prepare & all your ingredients beforehand - the job will be SO MUCH easier! Cut 3lb pork loin into 2 inch cubes after removing fat.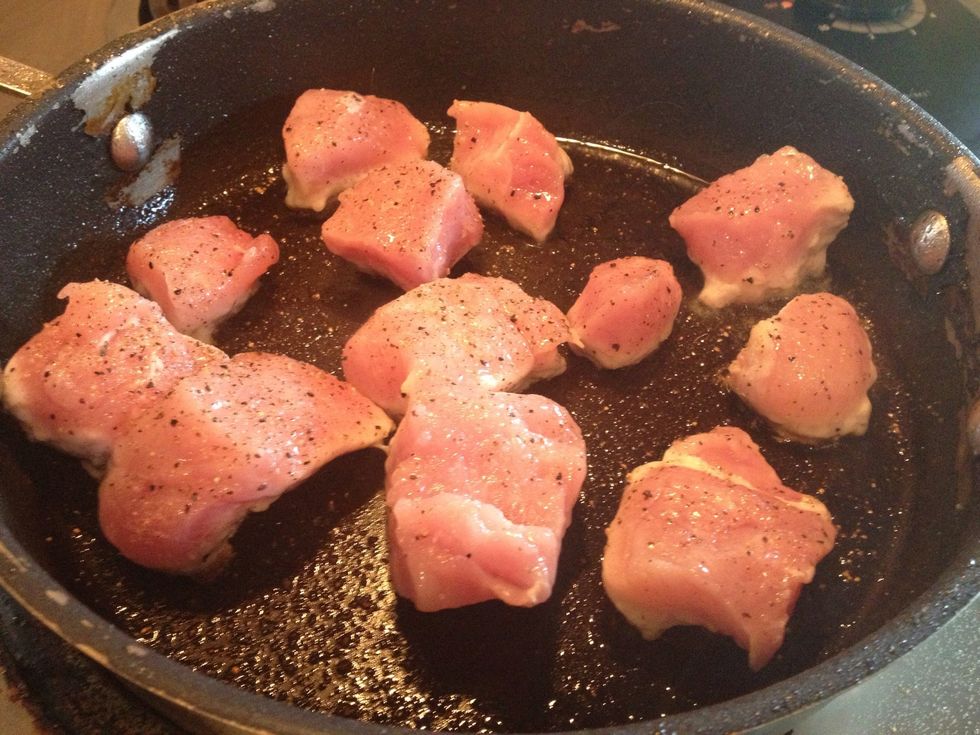 Sear pork on all sides in a very hot pan with 2 tbsp of oil. Only a minute or two each side, you're just sealing in the juice.
Place seared pork into slow cooker & add: 1/4 c chipotle sauce; 3 Diced smoked jalepenos; 3 tbsp sea salt; 3 tbsp fresh cracked pepper; 1 med diced Vidalia onion; 3 cloves minced garlic; (con't)
(...con't) *If using fresh pineapple, use 1 c chicken stock or water & 2 tbsp chicken base; if using canned pineapple, use the juice from can, the chicken base & omit the stock.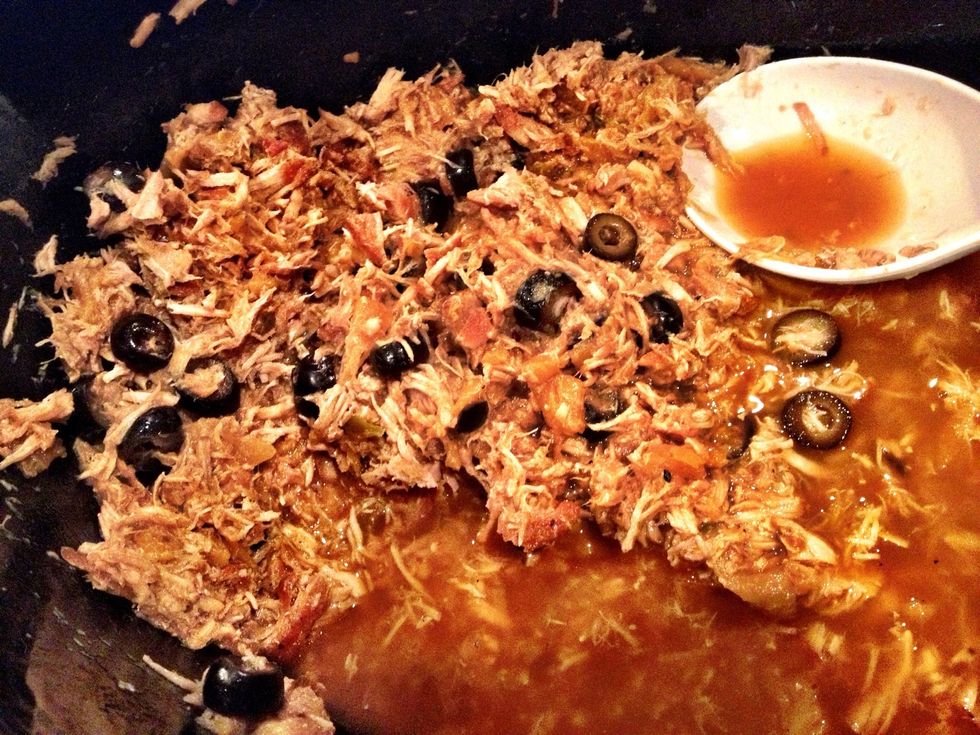 Cover & cook on low for 6 hours. When finished, shred with fork. I added (optional) jalepeno sliced olives. Use a slotted spoon & transfer solids to a bowl, reserving liquid.
Coat bottom of 9 x 13 pan with a couple tbsp of juices. Dip each tortilla in the remaining juices, & lay flat.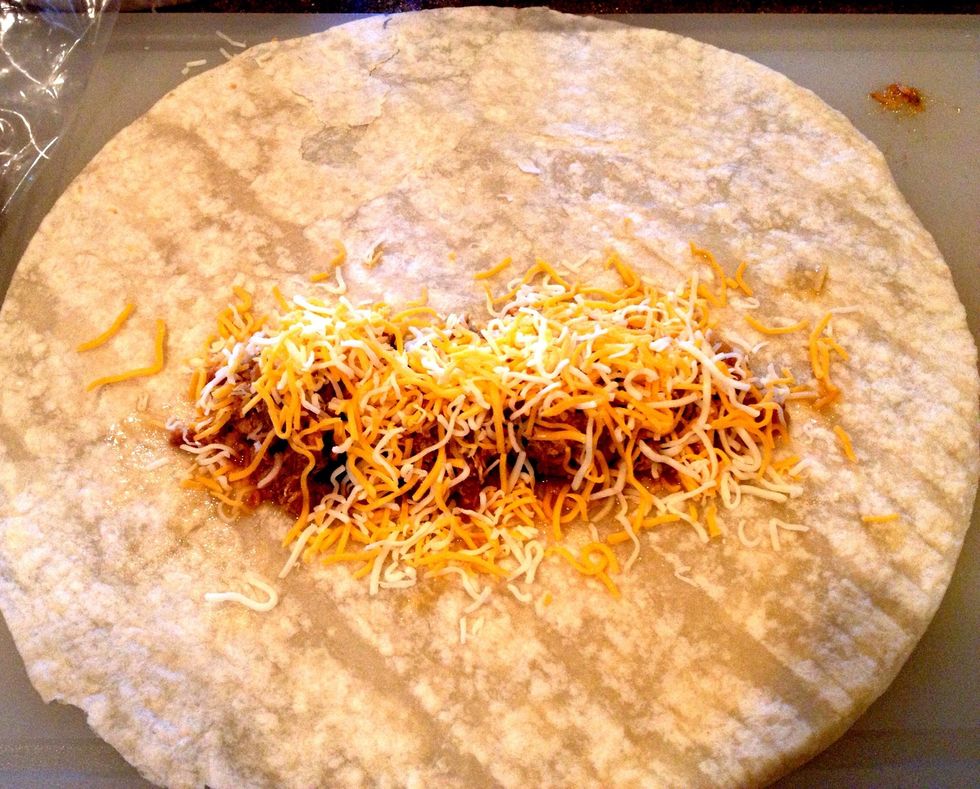 Spoon appx 3 tbsp filling, a sprinkling of cheese, and roll into an enchilada.
Place rolled enchiladas side by side in the pan as you complete them. The number you fit will depend on the size of tortillas you use. I can tightly squeeze 12, 12-in enchiladas into my 9 x 13 pan.
Pour remaining juice out over the top of the pan. Cover with cheese, and place on center oven rack. Bake at 350 for 35-40 minutes.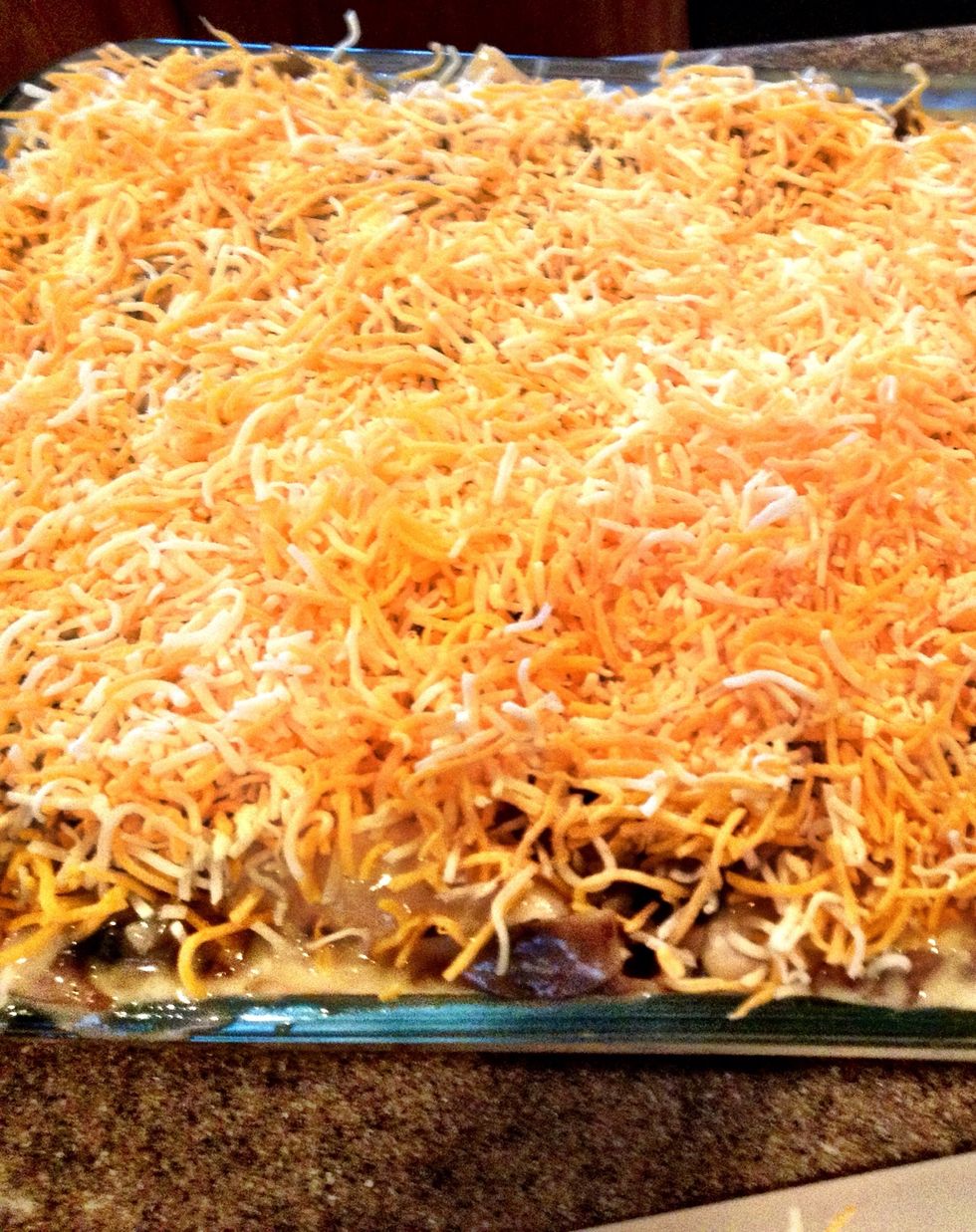 Everything is cooked, you're just getting it hot all the way through. Remove when cheese bubbles & slightly browns.
Cut and serve with sour cream, lime wedges, avocado, and fresh cilantro. Amazing with pineapple-mango salsa (not pictured).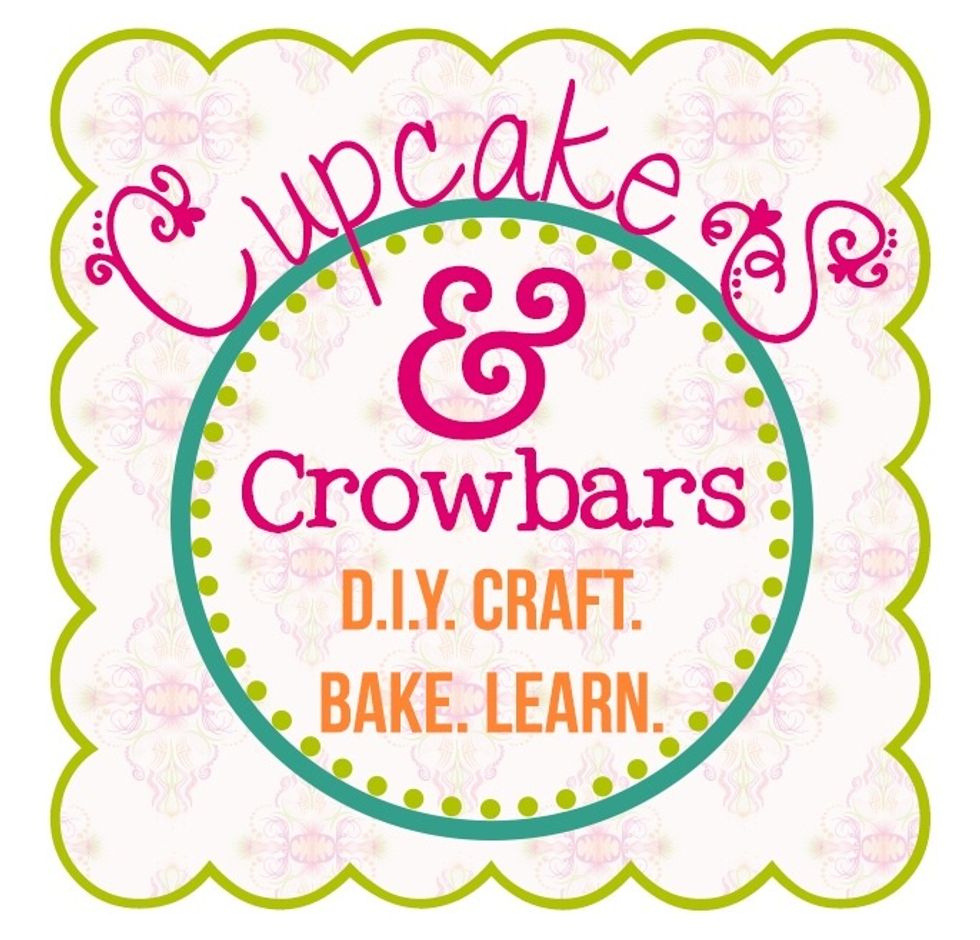 Be sure to check out my blog for more recipes, crafts, organizational tip, and general awesomeness. Follow me on facebook at https://www.facebook.com/cupcakesandcrowbars
3.0lb Pork Loin
2.0c Crushed pineapple*
1/4c Chipotle Sauce
3.0 Roasted Jalepenos, diced
4.0 Cloves Garlic, crushed
1.0c Water*
2.0Tbsp Olive oil
3.0tsp Fresh ground black pepper
3.0tsp Sea Salt
12.0 Flour Tortillas
Sour cream
Lime Wedges
Cilantro
Avocado
*See step
Cupcakes & Crowbars ™
Amateur chef, professional baker, blogger, photographer, & crafty person. Mom to four. I love sharing recipes & ideas!