Put your sweet tooth to the test with these walnut parcels. Traditional Middle Eastern Sweet made with love, for those who are fasting during Ramadan month or just want more sugar rushed goodness.
14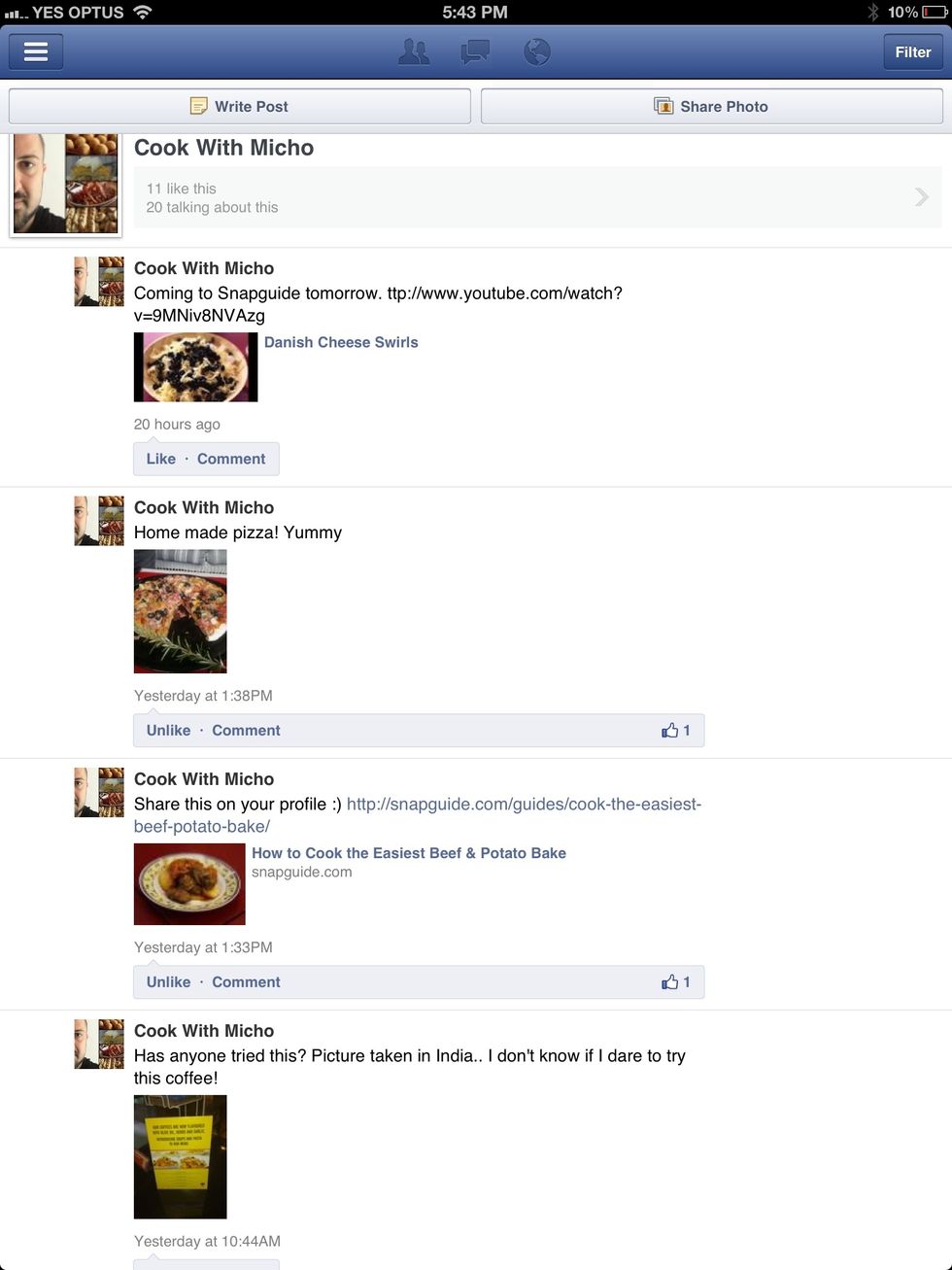 Join me on Facebook and Youtube. Thanks again for all you support. Link in profile. www.facebook.com/cookwithmicho So many recipes to get through. Let's get started. :)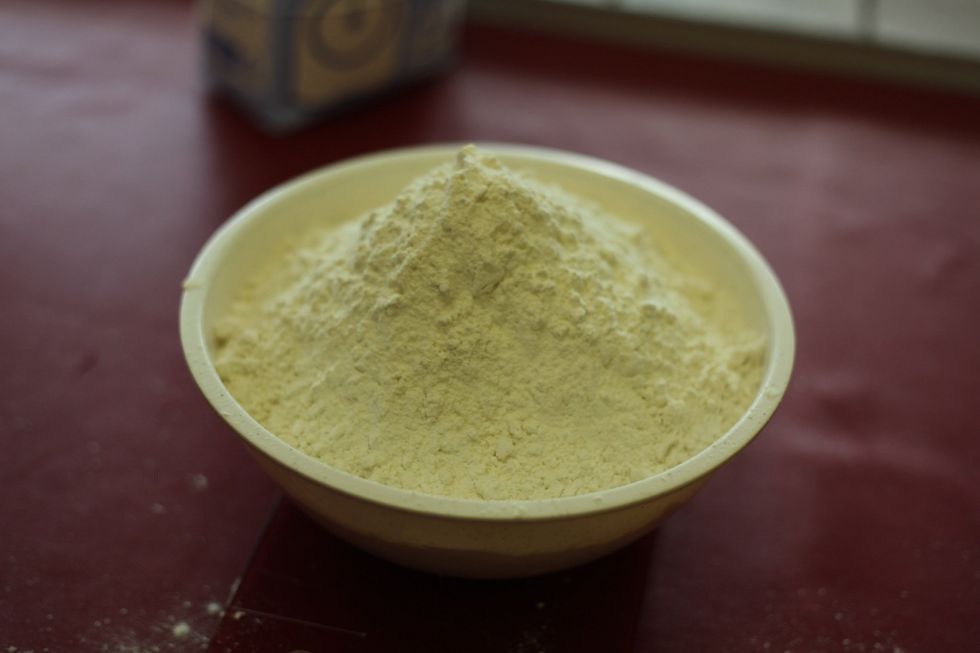 We need 1 kg of plain flour. This is a recipe that you need to weigh the ingredients for precision.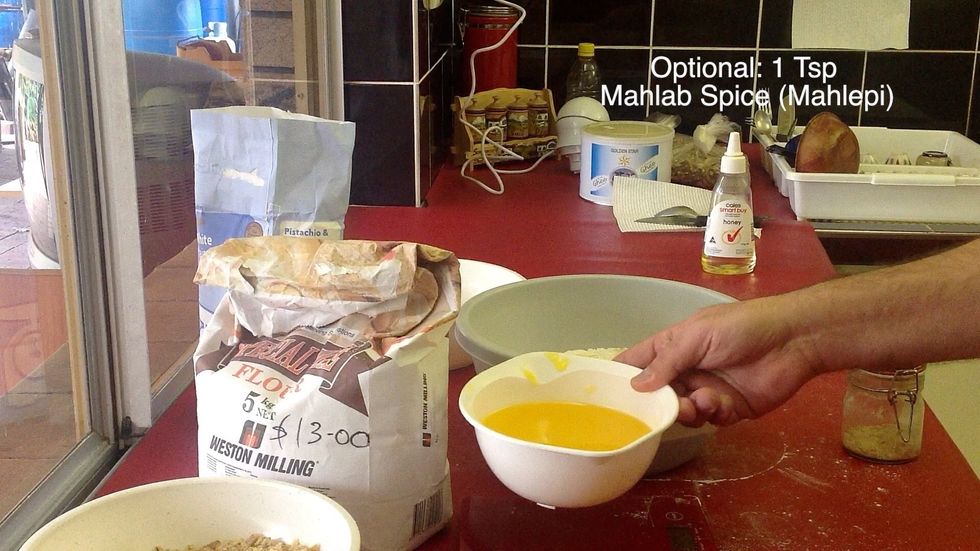 425 grams of Ghee. Ghee is a milk fat which can be found in most continental delis. For this I don't know of any alternatives, butter or oil is not an option. Any other suggestions?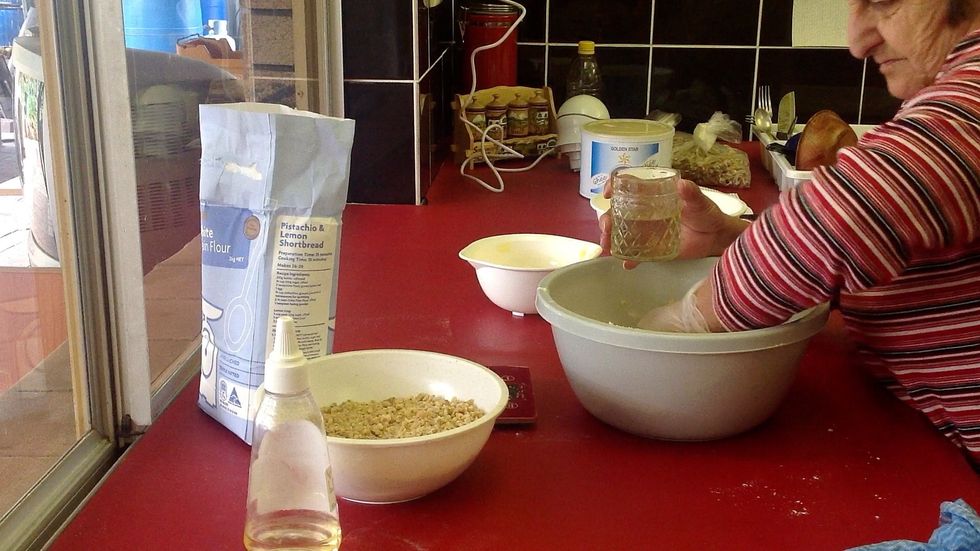 1/2 cup of water. Start kneading your dough and add in your water a but at a time. Time to play!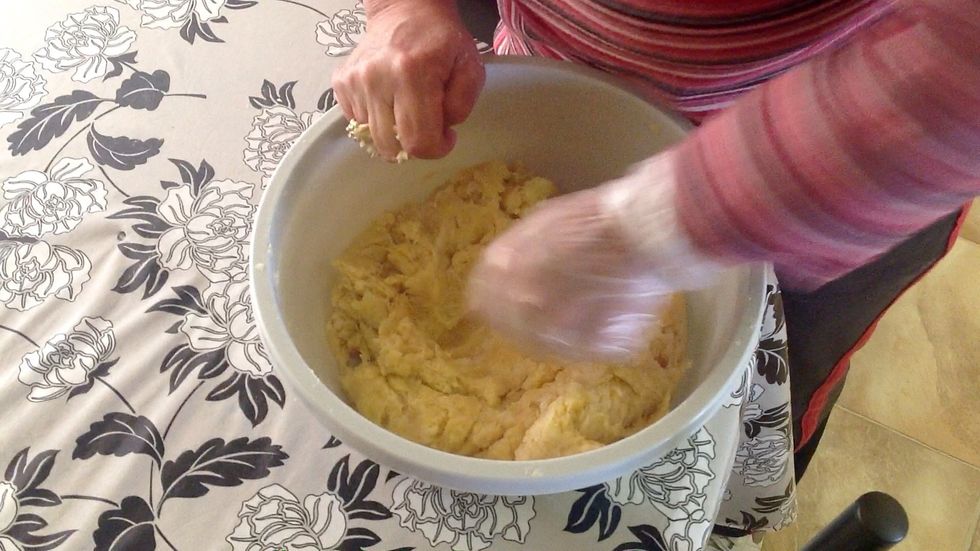 Yep that's all we need for the dough. Did you wash your hands? Keep kneading until the dough is smooth and elastic in consistency.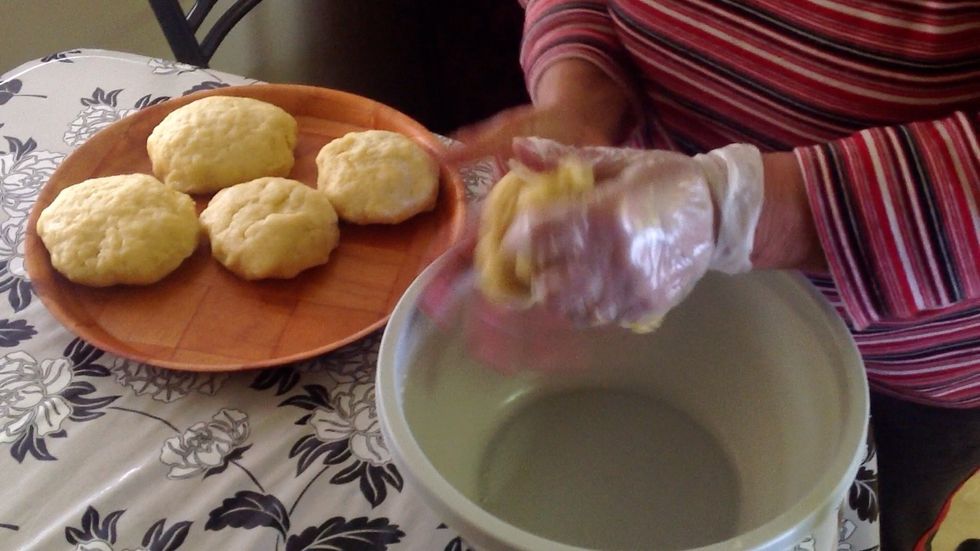 Cut them into dough balls and lay them out on a tray to rest. Prepare your nuts. Traditionally it's done with walnuts, but I'm sure it would be fantastic with peanuts, pecan, pistachios or hazelnuts.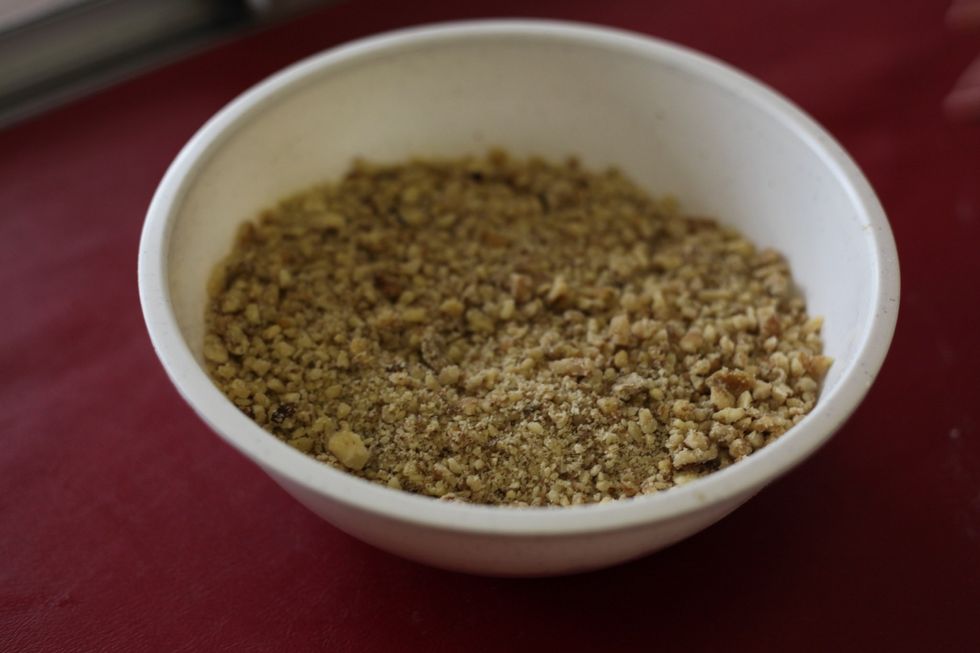 Grind it up to a coarse mix. You can do his in a pulsating blender or with a knife.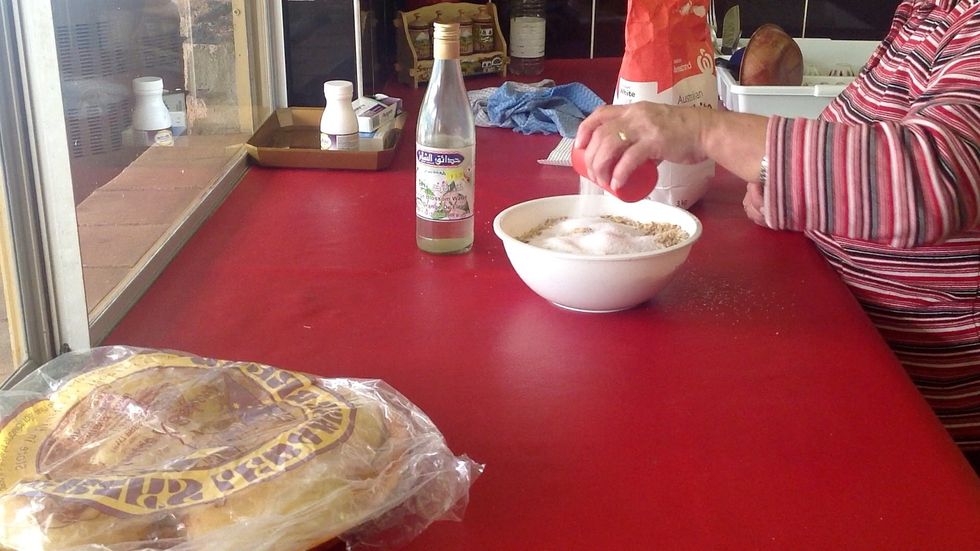 Add your 1/2 cup of sugar. You can add more if you like. But, I will warn you this is teeth breaking sweetness in a pouch. You'll see shortly. ;)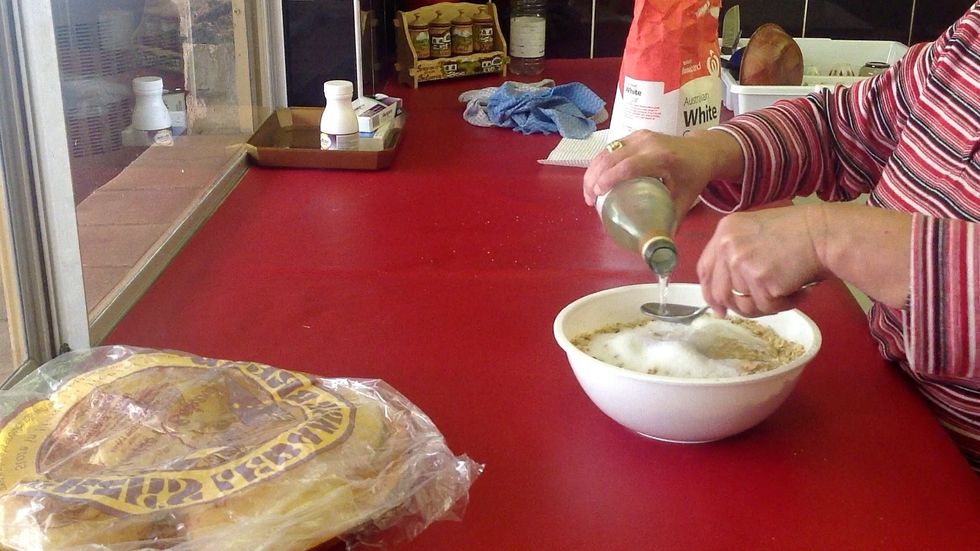 It's about 1/2 cup, 1 tablespoon at a time, of orange blossom water. However, you can judge yourself by the consistency. We need enough to bring the nuts together but not drown them.
This is what it should look like. Get stuck into it. Have a taste. Don't eat it all at once!! We need to fill the dough parcels.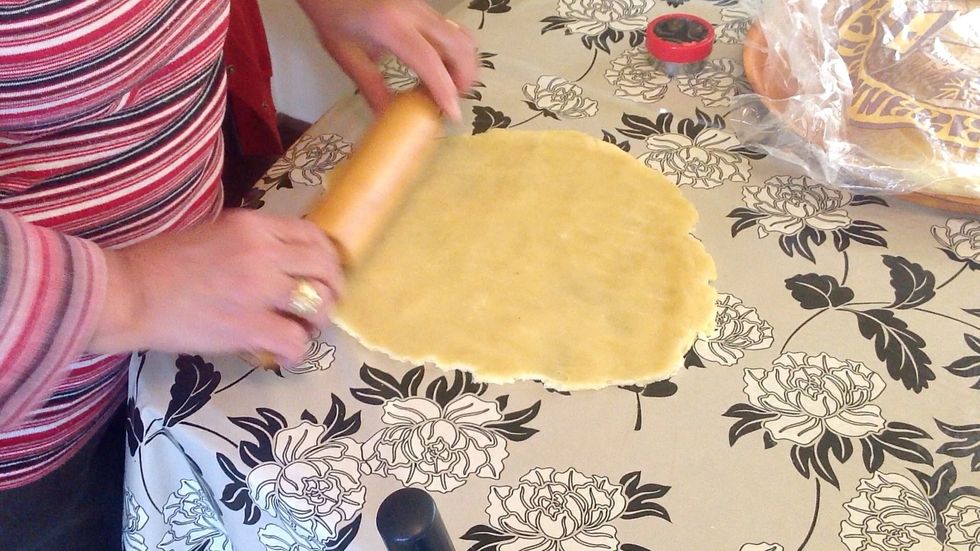 Roll out the dough to about 2-3 mm. The best way to judge this: the dough is see through. When you can just see the surface under the dough it's enough. See next slide.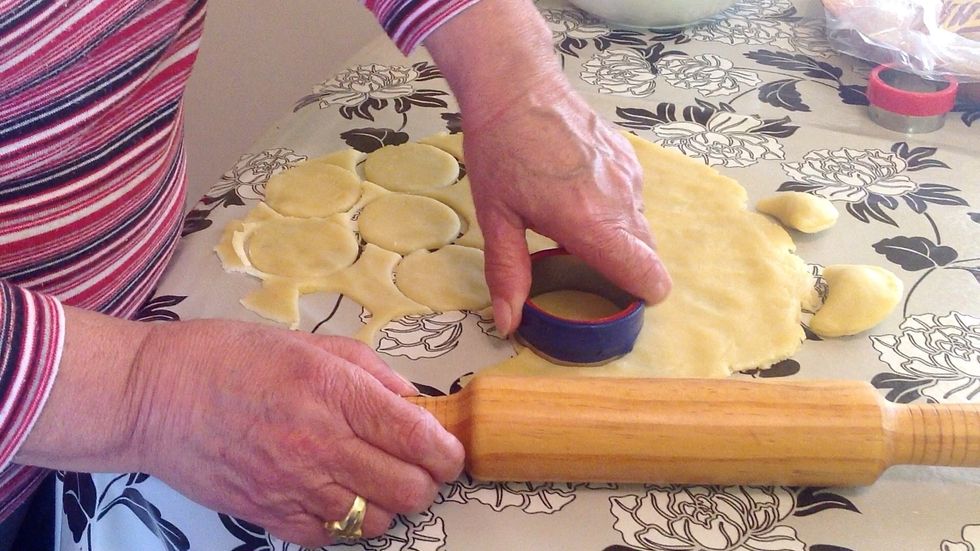 If you look carefully, you can see the black floral pattern under the dough. That's perfect. Cut all your dough into 6-8 cm circles. The balance dough, reform and roll again.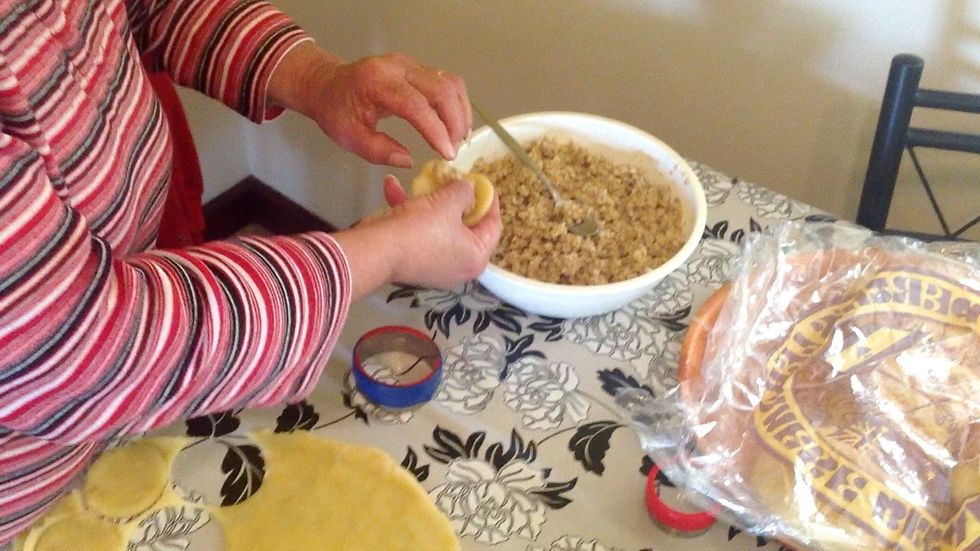 Put one heaped teaspoon of walnut mix.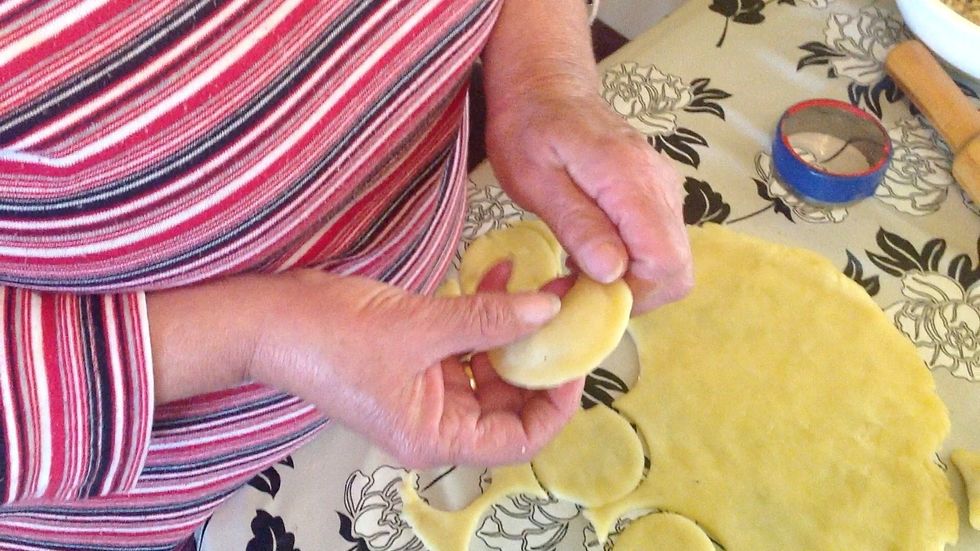 Close them up and here comes the complicated part. I have a video on YouTube for this recipe and you can see this process.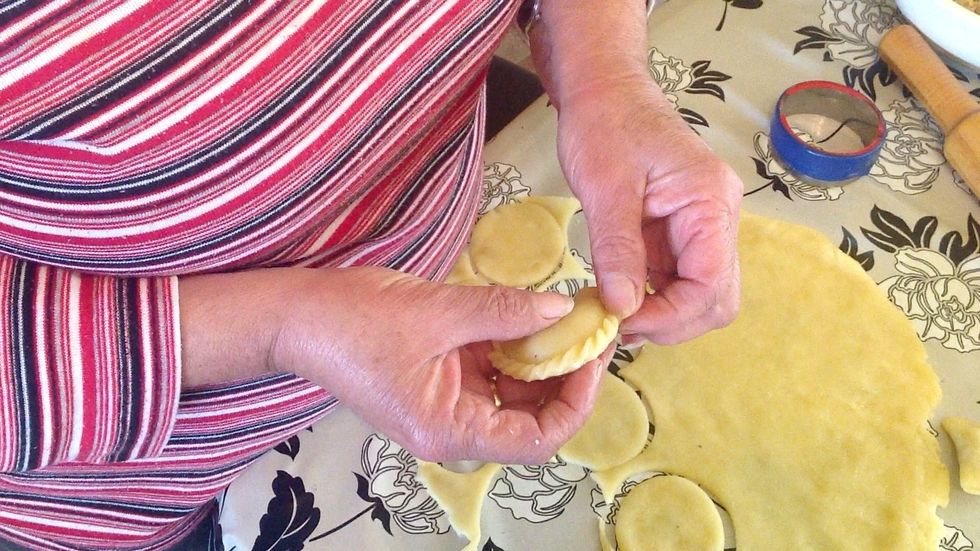 http://www.youtube.com/watch?v=DTU50oeMbRA.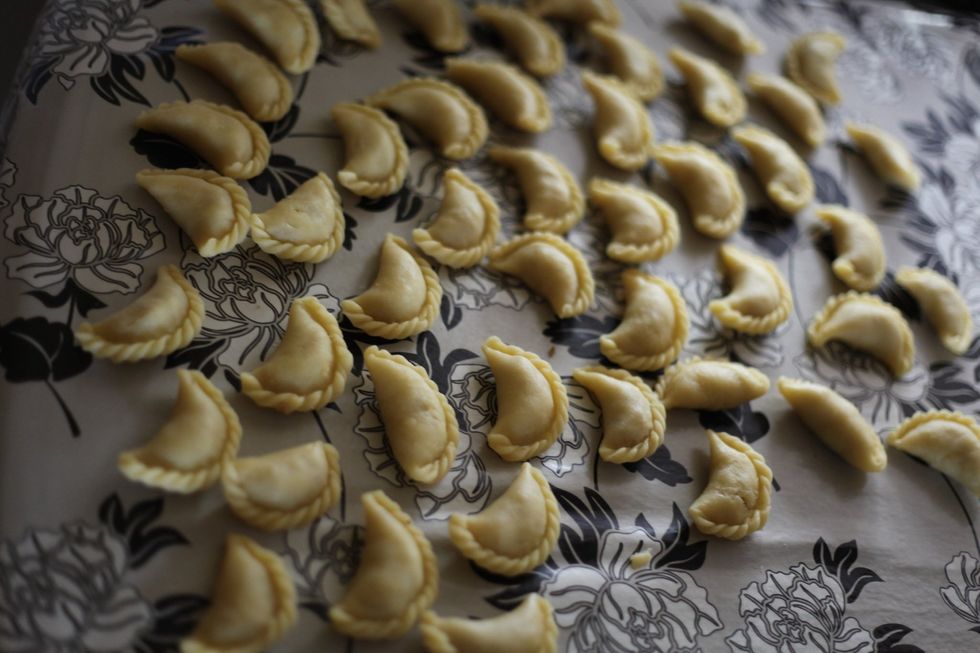 Aren't they cute? :)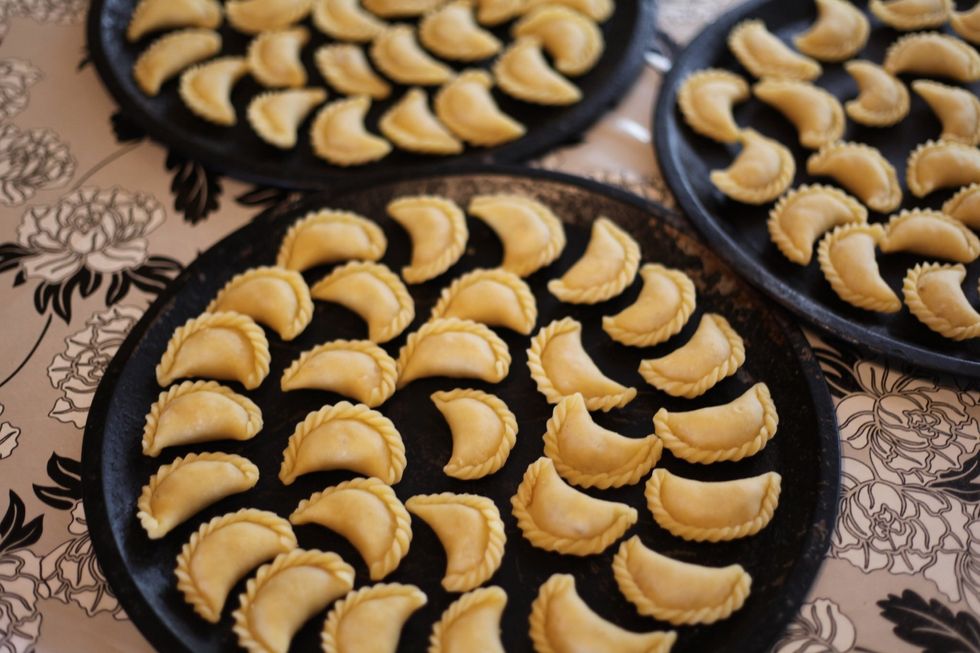 Place them all on your baking trays. No need to oil the trays.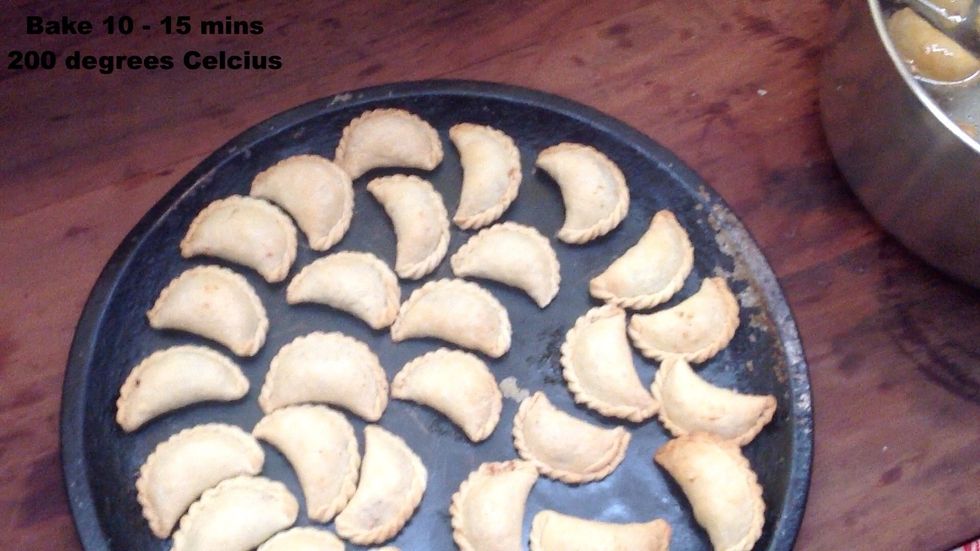 Bake for 15 mins on 200 degrees. Or until they lightly brown.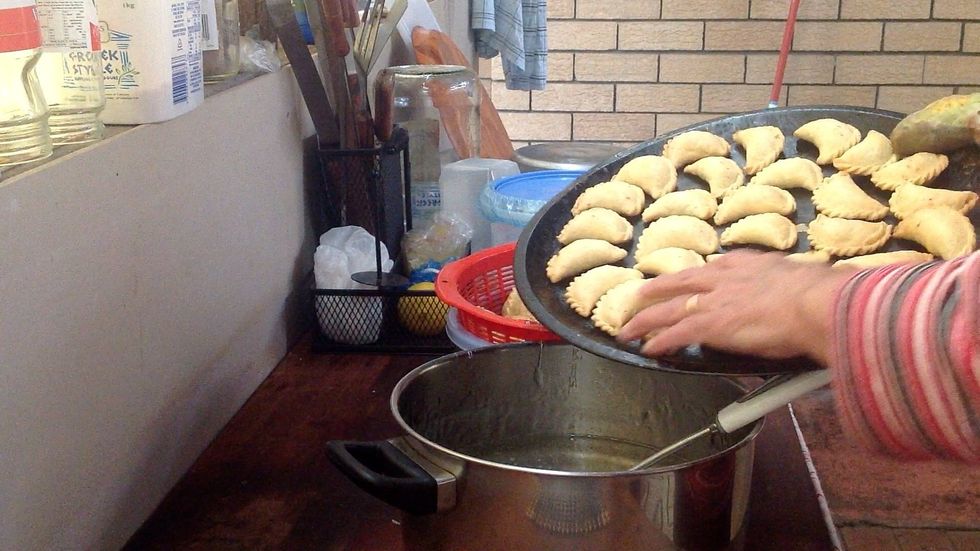 To make your orange blossom syrup: 4 cups of sugar, 2 cups of water, 1/2 cup of orange blossom water and 1 teaspoon of lemon juice. Bring to boil and stir continuously. Let it cool down.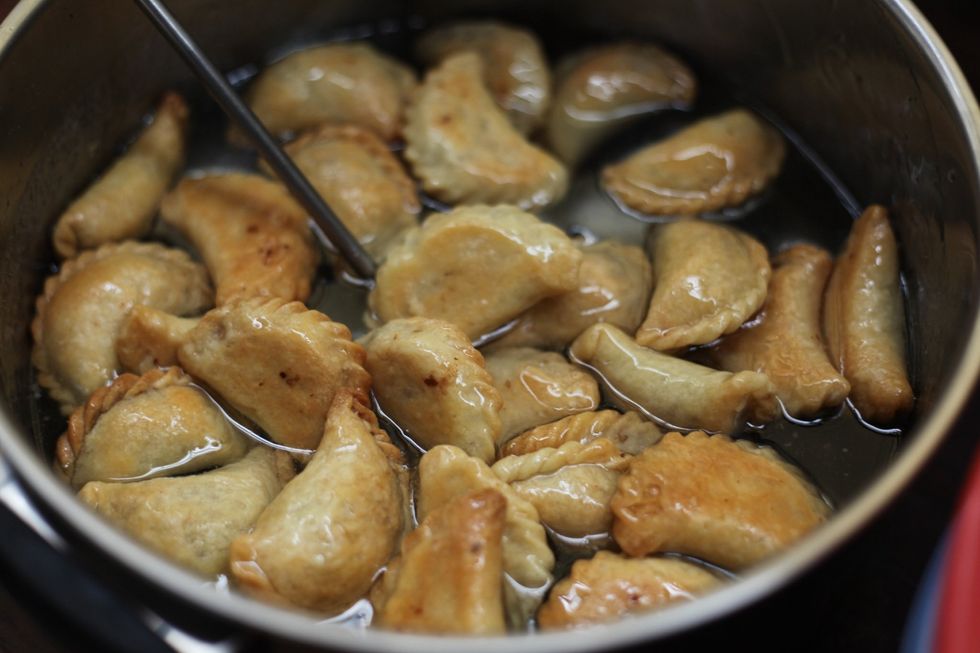 Place all your cooked walnut pouches in the syrup for a few minutes and trust me they will NOT go soggy. Stir them around once or twice.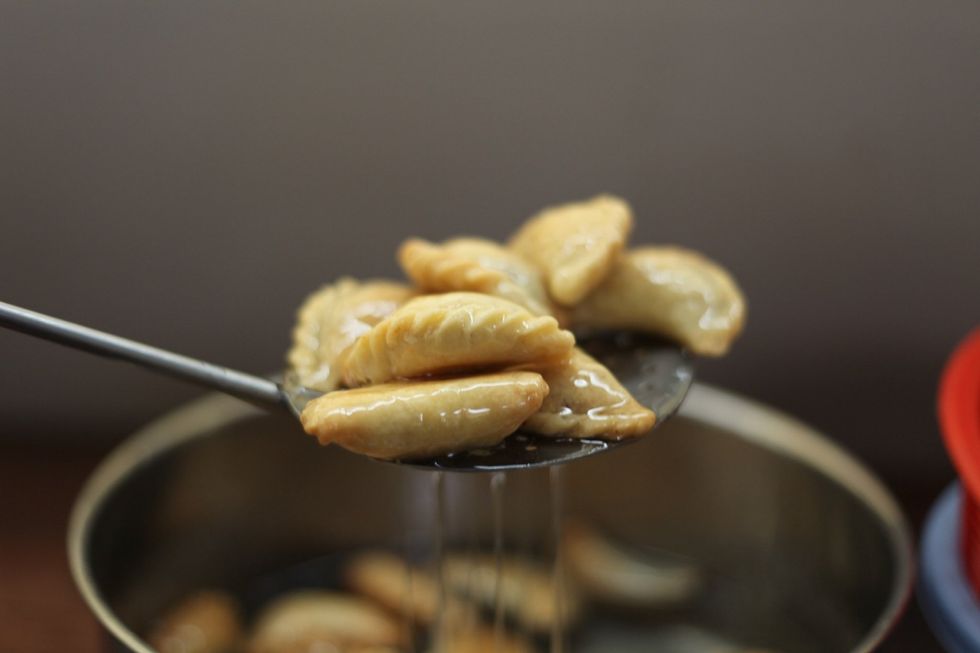 Using a holy (not the blessed holy but a holy one ahahaha). I'm sure it has a special name but this amateur kitchen prefers the name: holy spoon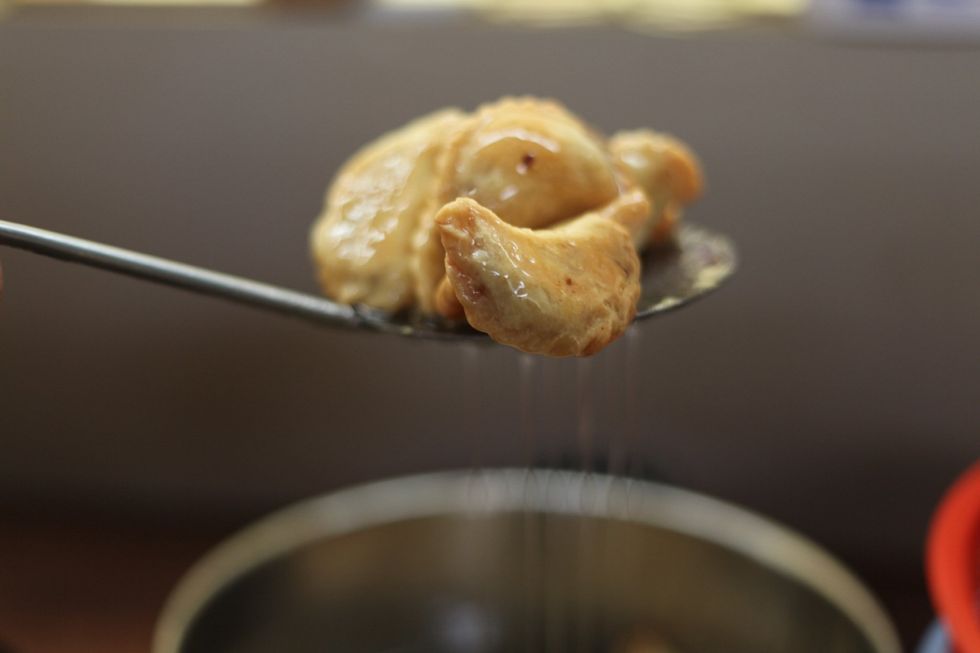 Drain some of the syrup from the parcels.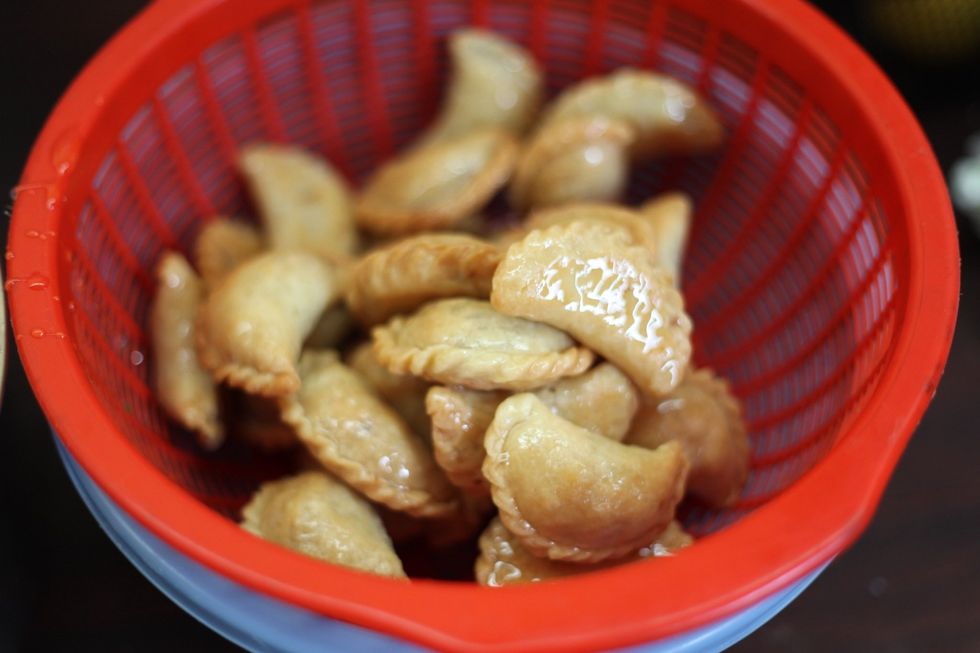 Place in a colander for a few minutes to get excess syrup off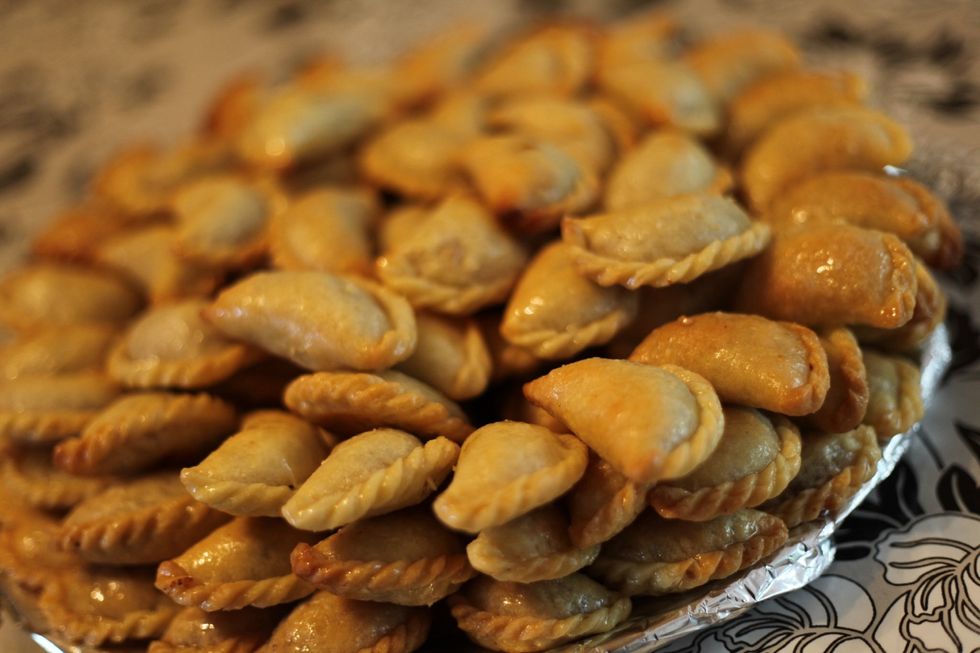 Lay them out on a tray and stack them up about 4 layers. They're not going to crack or break. ;)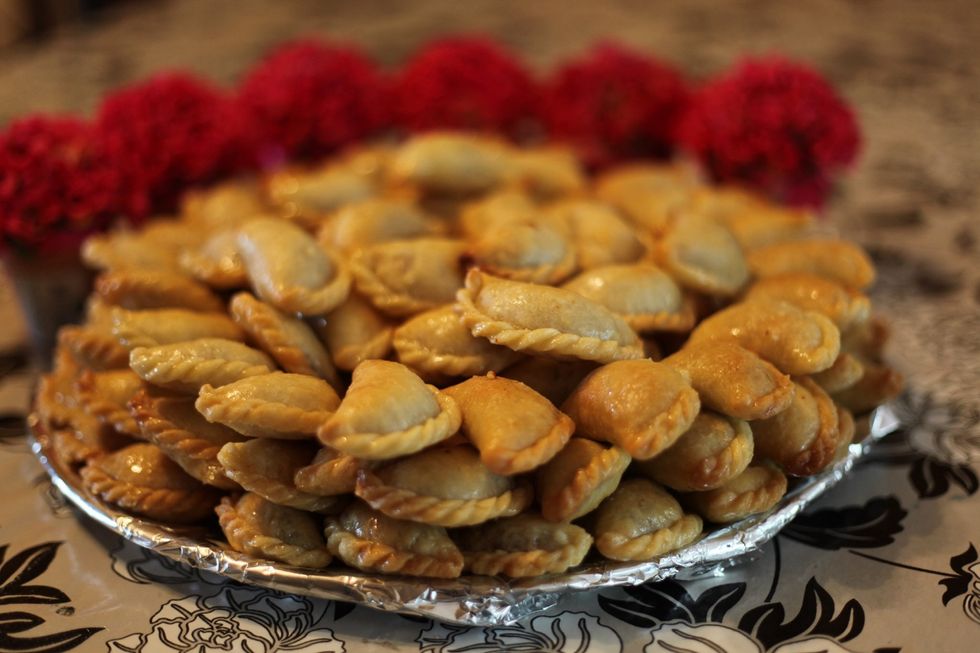 Simple, yet full of delicious sweetness for your family and guests. Makes about 50 parcels and costs around $14.23 (walnuts were the most expensive ingredient $9.43)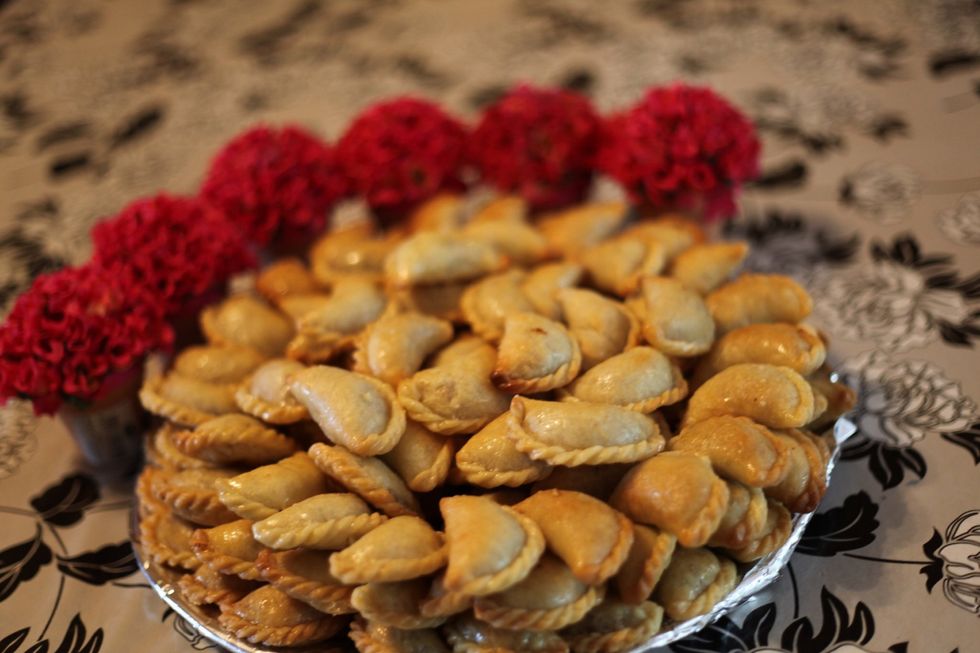 These can be frozen, they'll last 2 weeks outside the fridge in tupperware or 3-4 weeks in the fridge.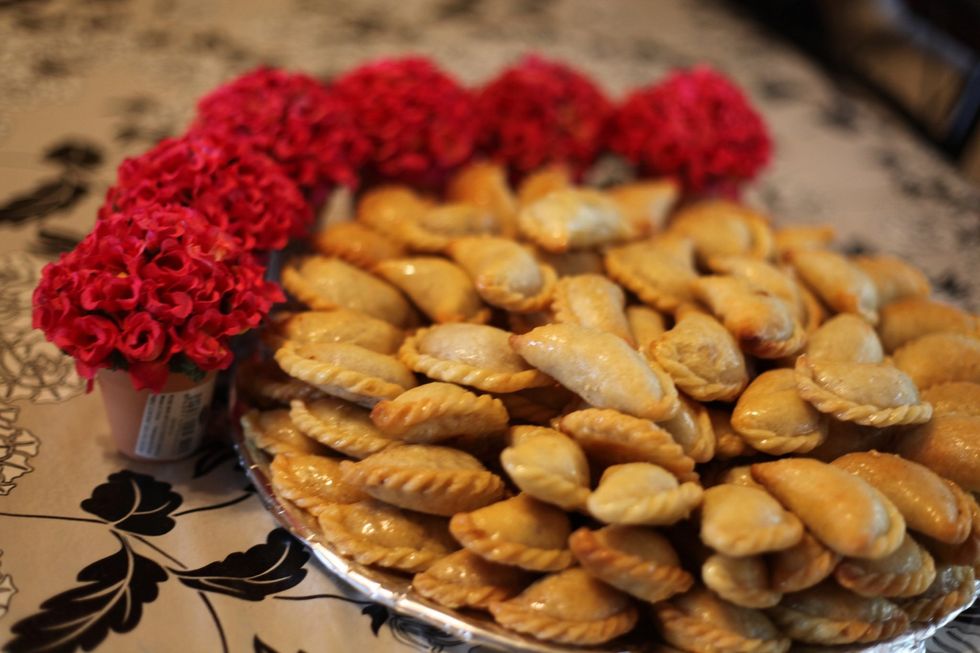 And remember whenever you see red you're cooking with Micho. Please follow, like and subscribe for more traditional and unique recipes. Love to hear from you :) with love from our amateur kitchen.
1.0kg Plain white flour
425.0g Ghee
700.0g Crushed or ground Walnuts
0.0c Sugar
1.0c Orange Blossom Water
0.0c Water
4.0c Extra sugar
2.0c Extra Water
1.0tsp Lemon juice
0.0c Orange Blossom Water
Michel Daher
Micho here. Amateur experimental chef and lover of food. Thanks for all your support. Join my Food Journey www.naturallygoodfood.com