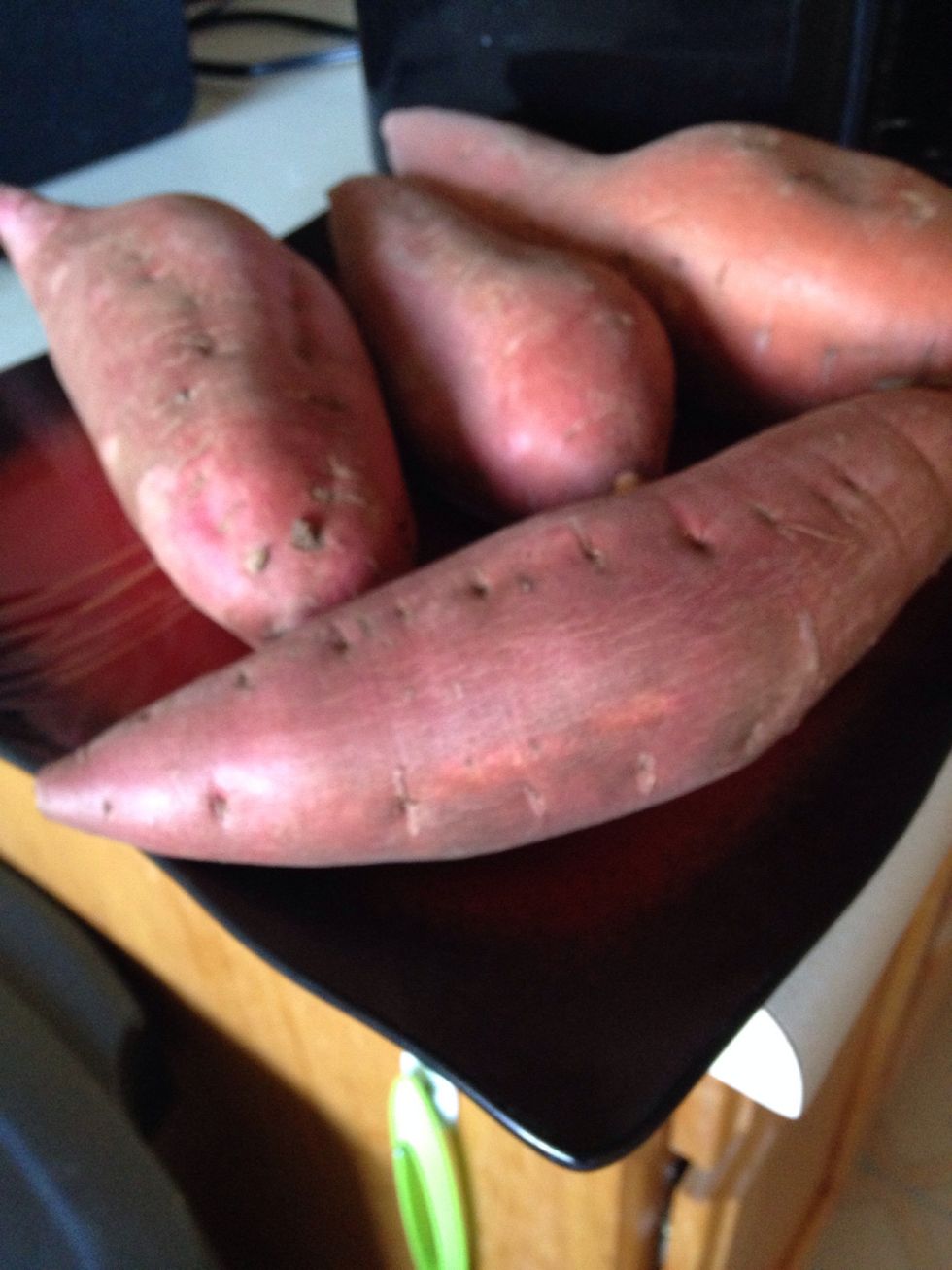 This recipe makes a lot of gnocchi. I froze half if the dough for later.. Rinse and dry the potato to get rid if any lose dirt.
Grab a fork and...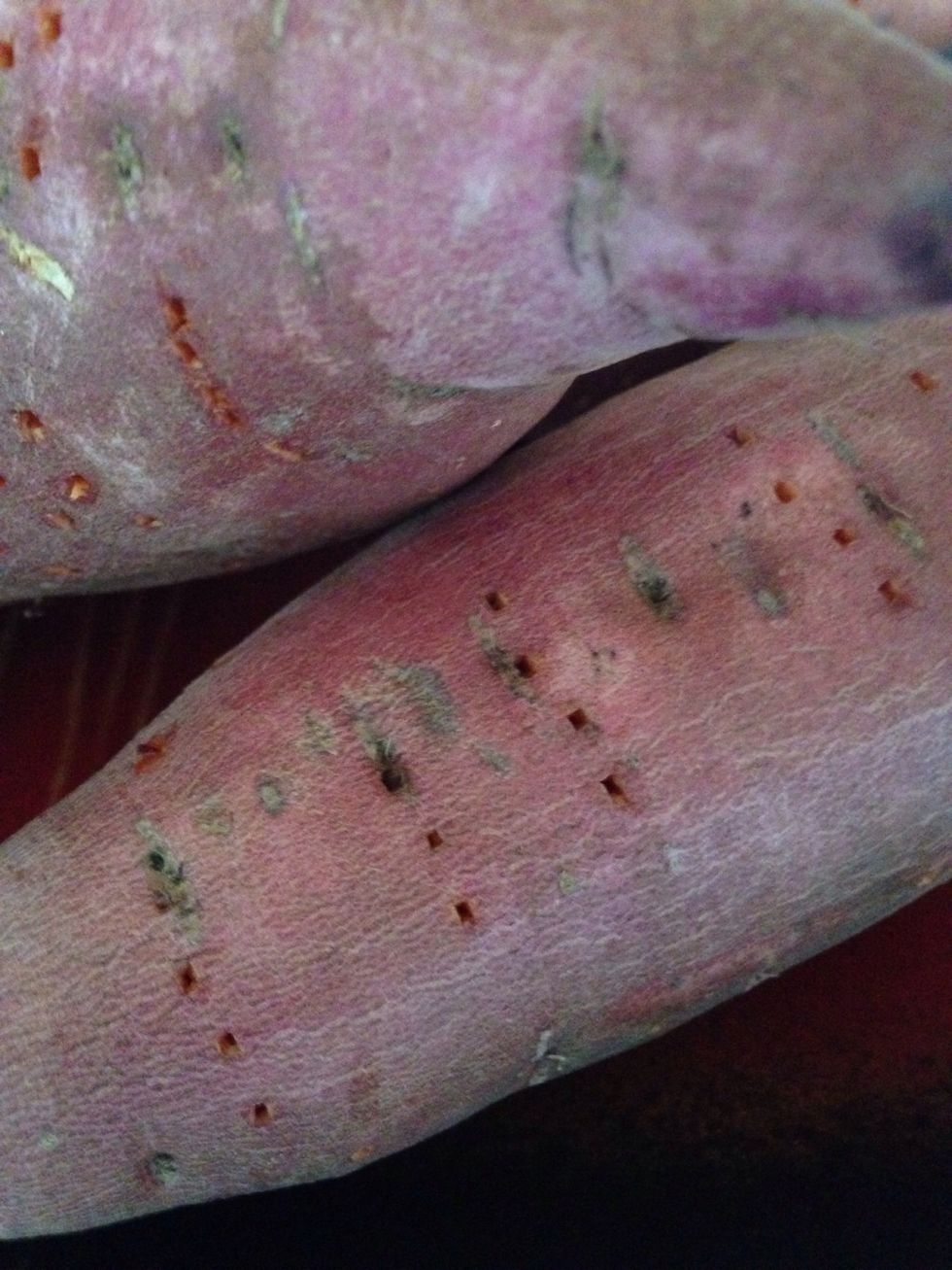 Go all Jason voorhees/ Michael Myers and Freddy krueger on the potatoes. Pierce them all over so the steam releases in the microwave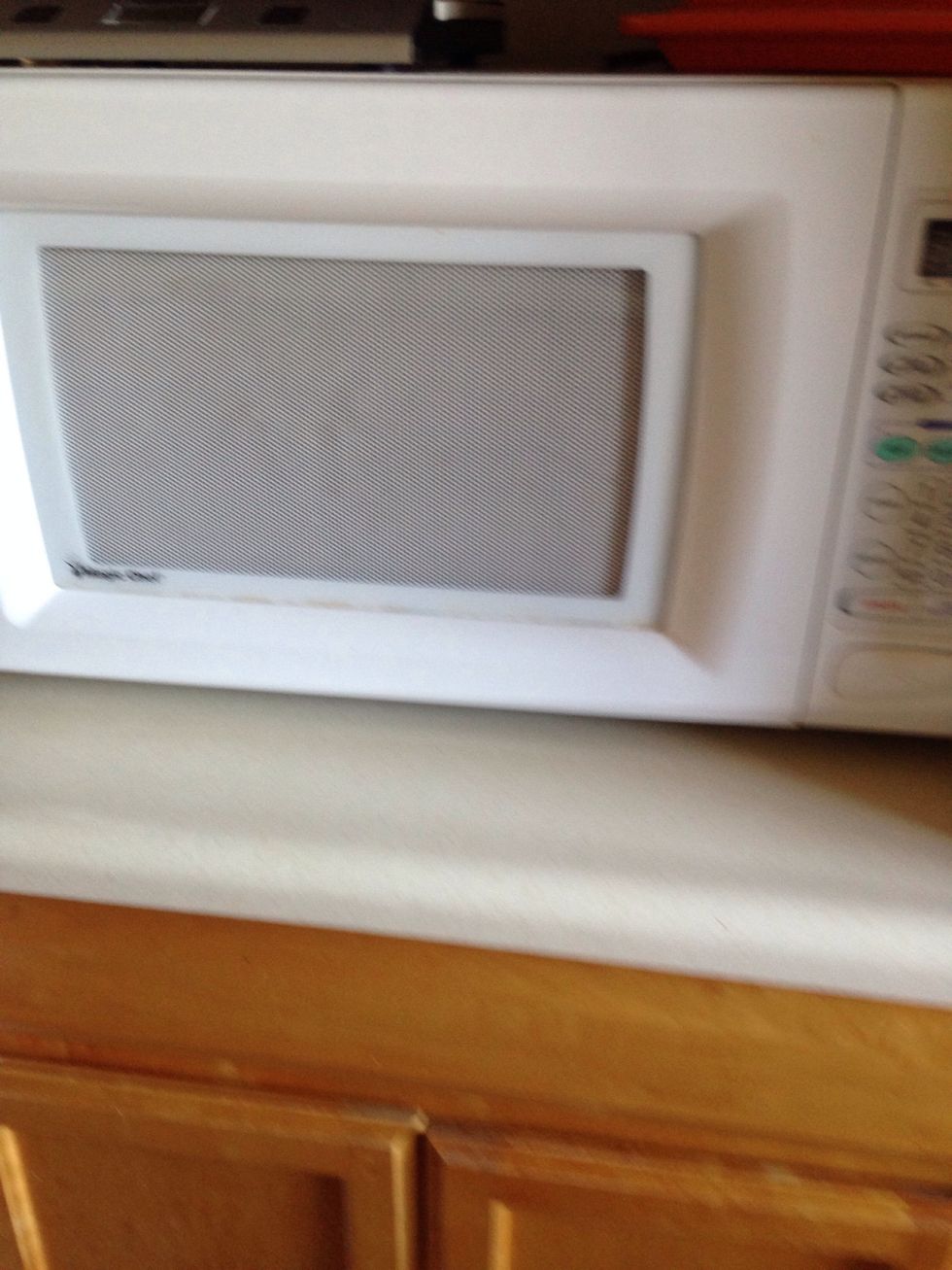 Pop them in the microwave, I did 5 minutes a side followed by another 4 a side.... You can also bake them in the oven. I didn't have the time though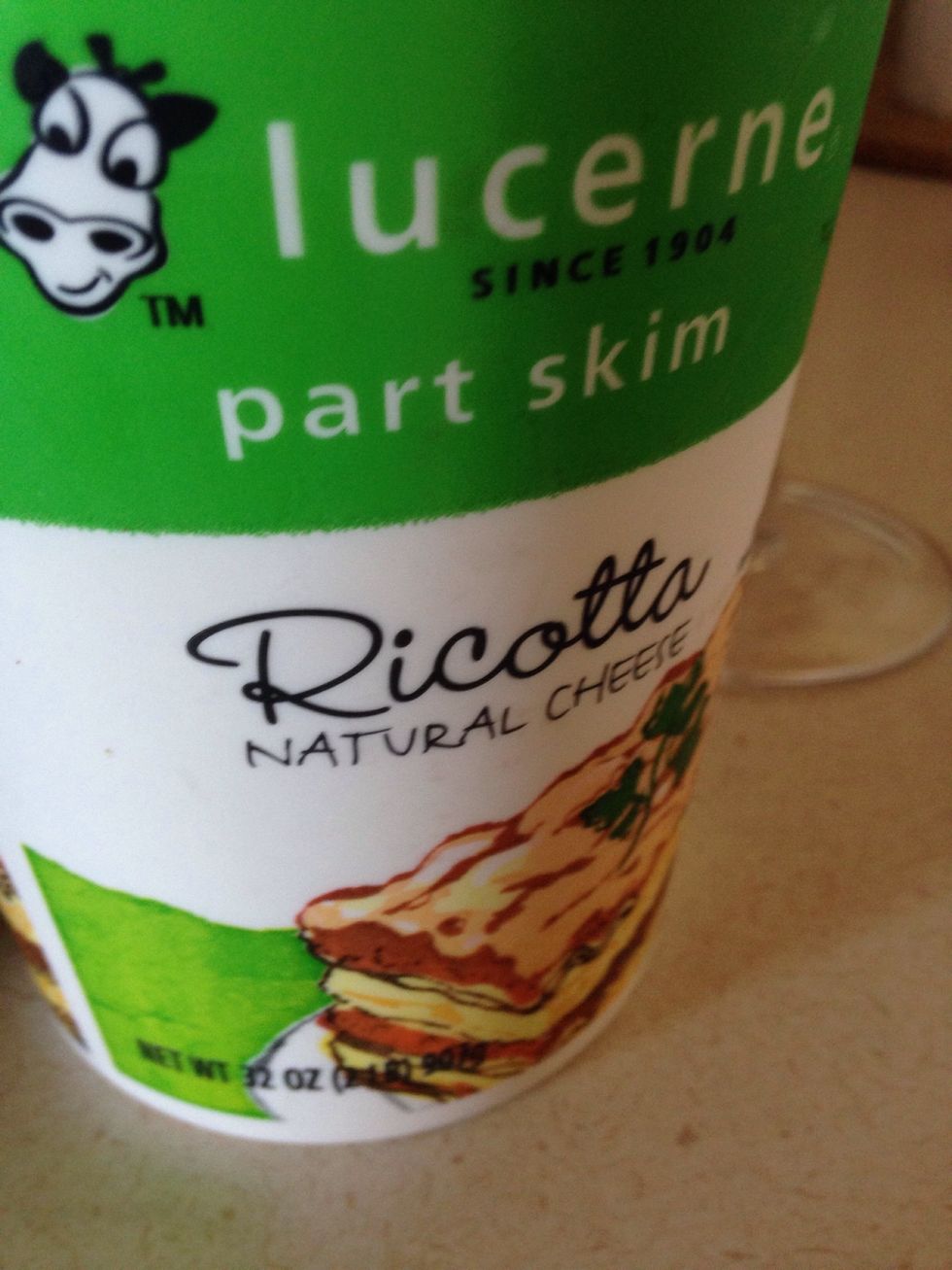 The ricotta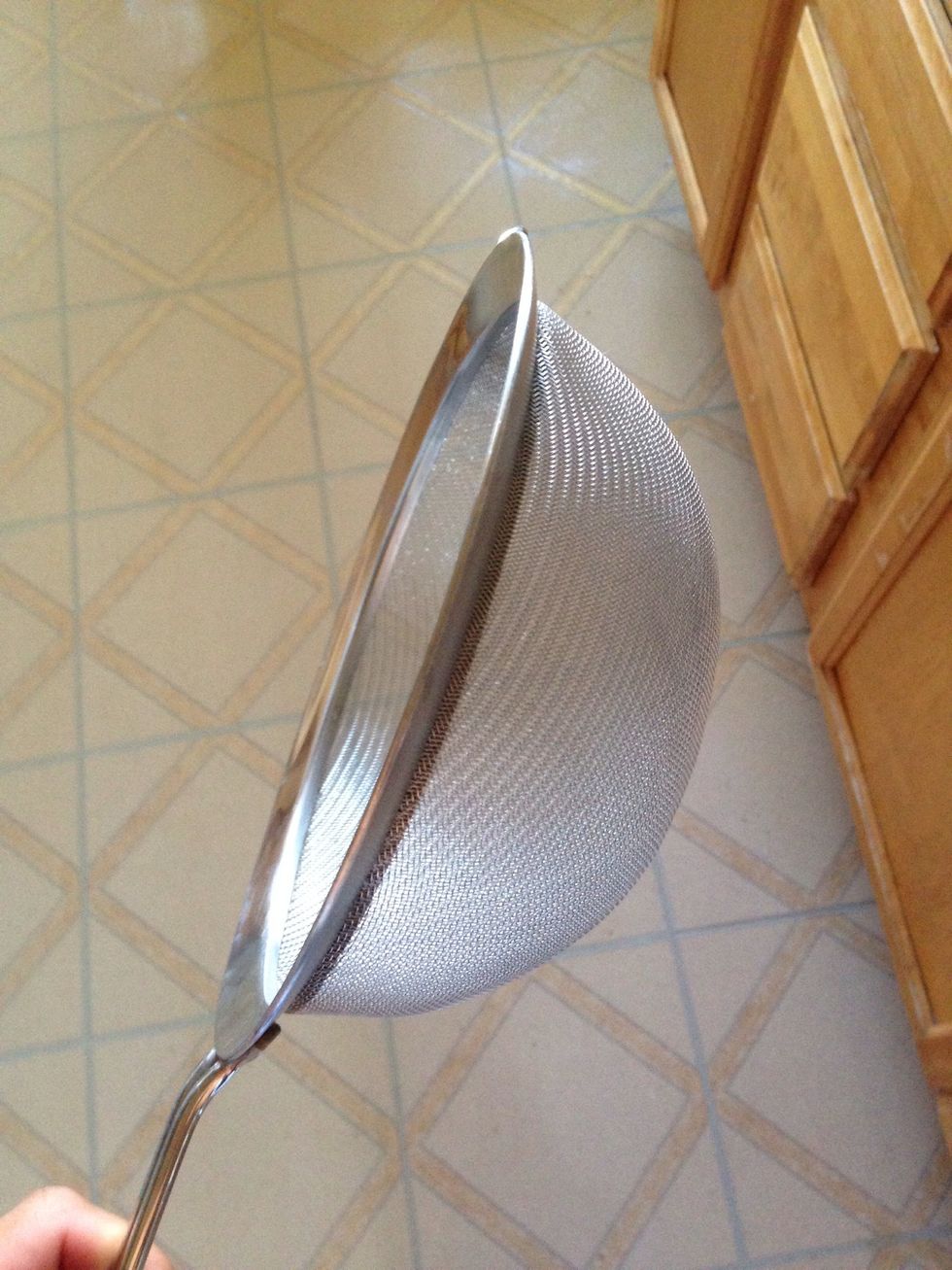 Grab a sieve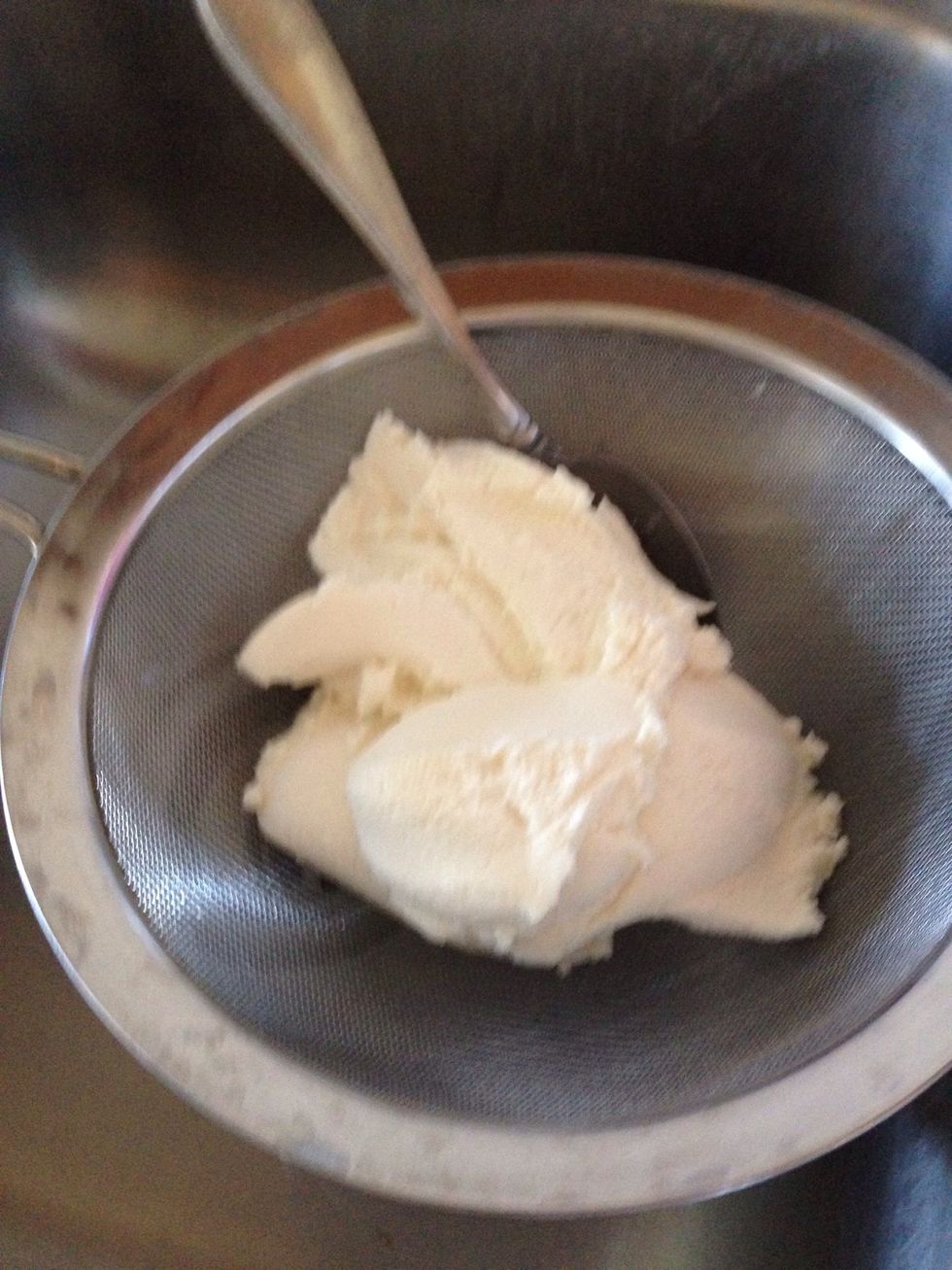 Put the ricotta in the siege and let it hang out to let any extra water drain from the cheese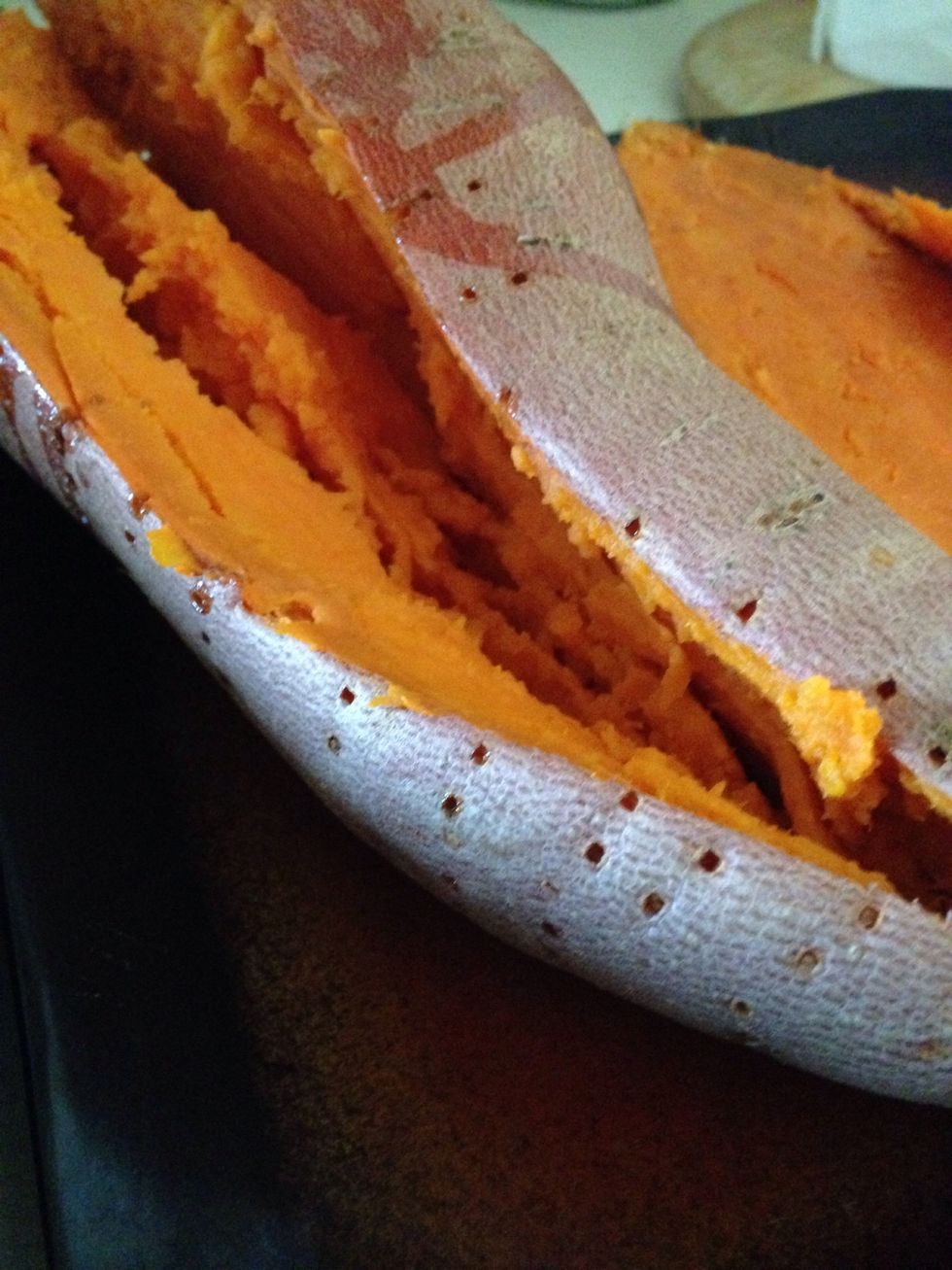 After you pull the potatoes from the microwave cut them in half and let them cool completely, roughly about 30-45 minutes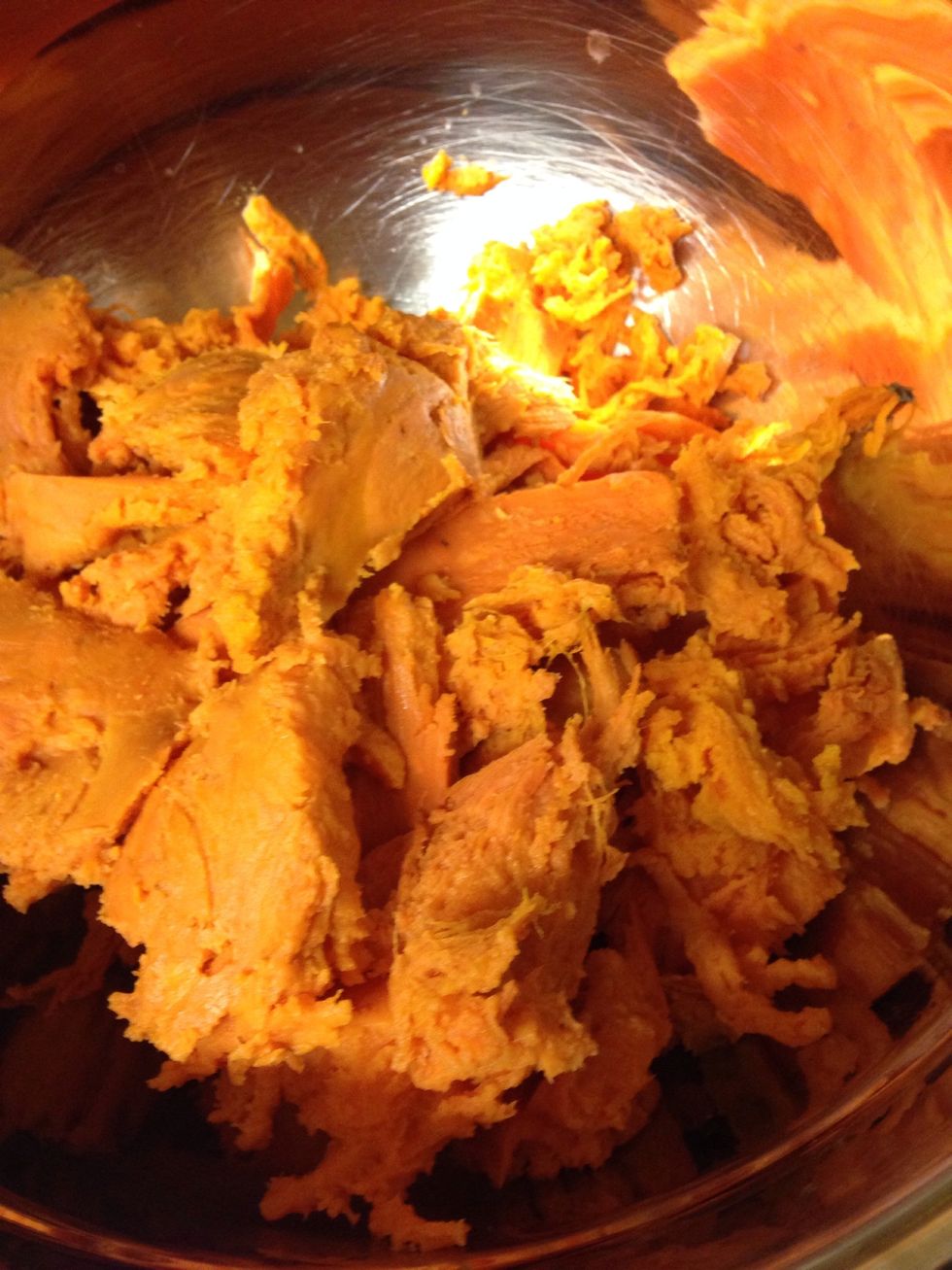 Then scoop all the insides into a bowl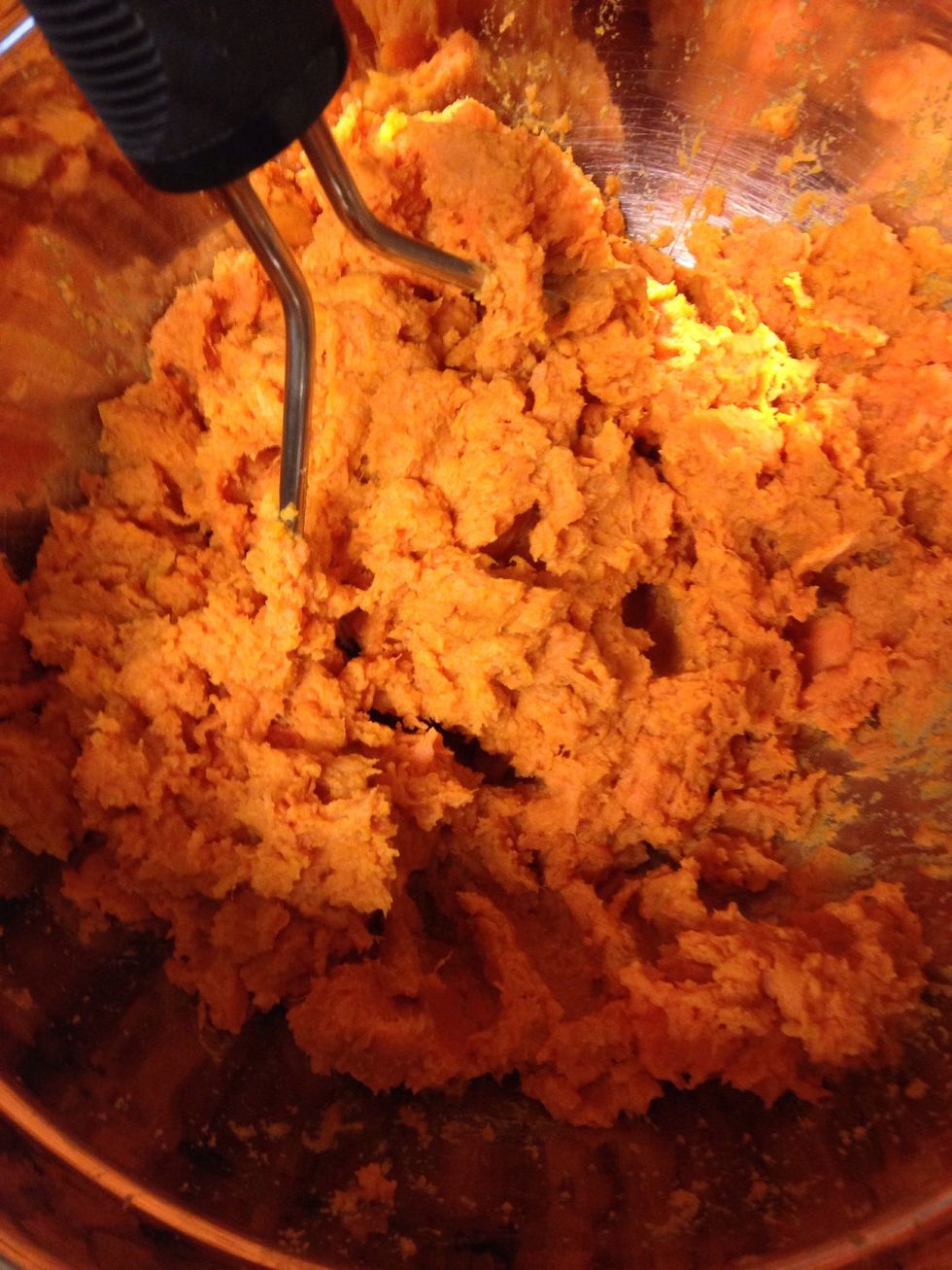 Mash it up pretty well once it's cooled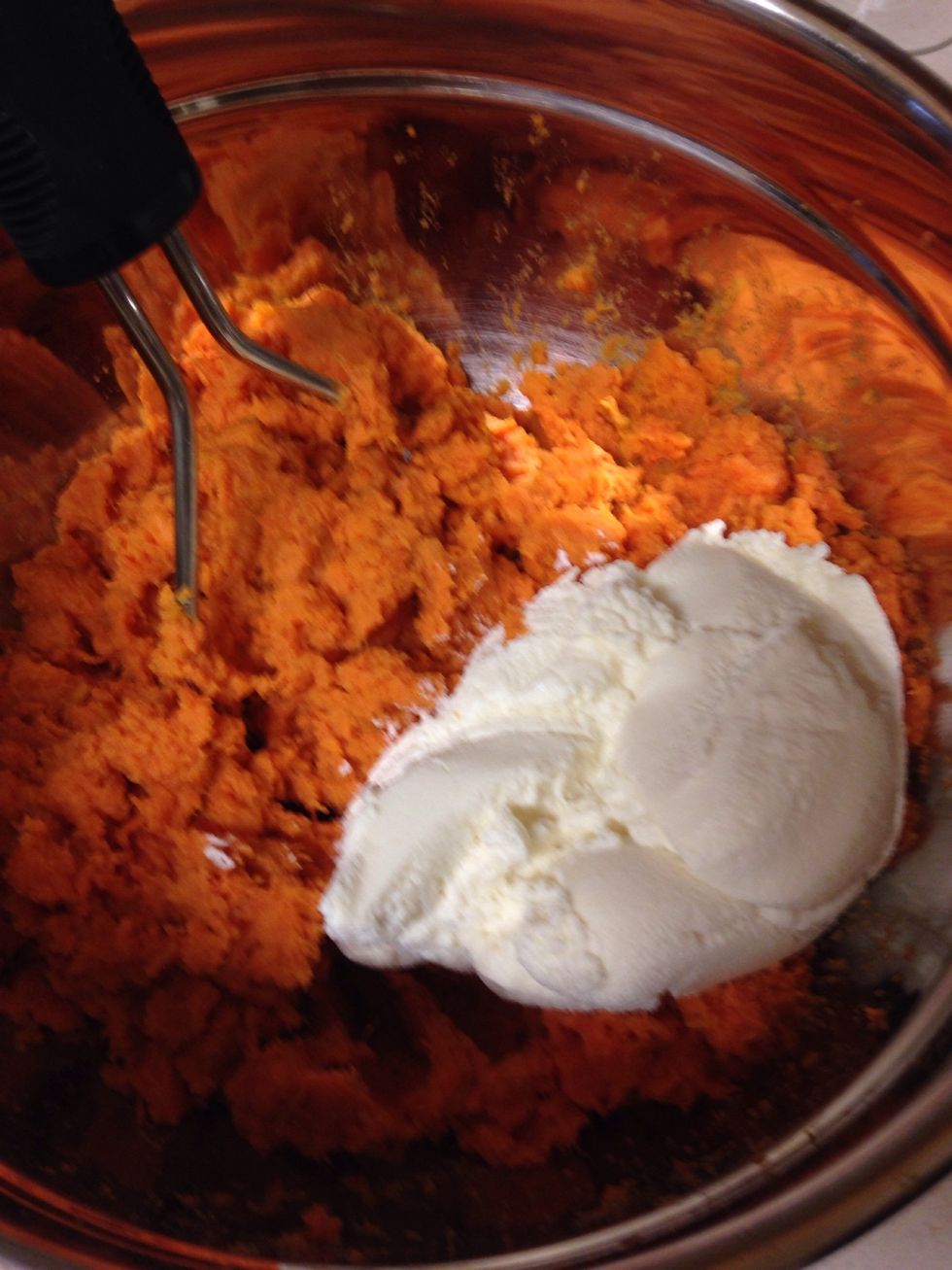 Add the ricotta and mix it together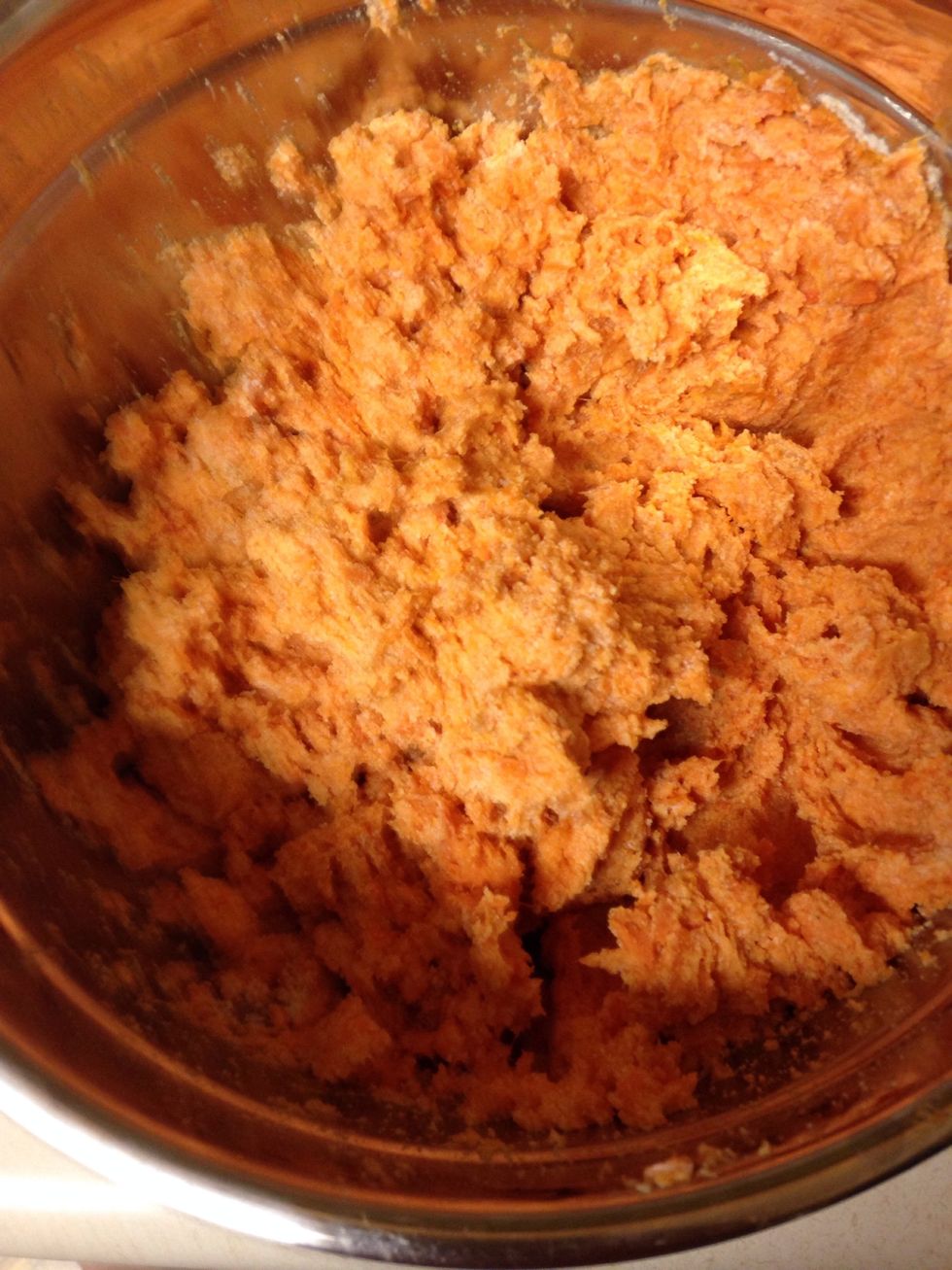 Like so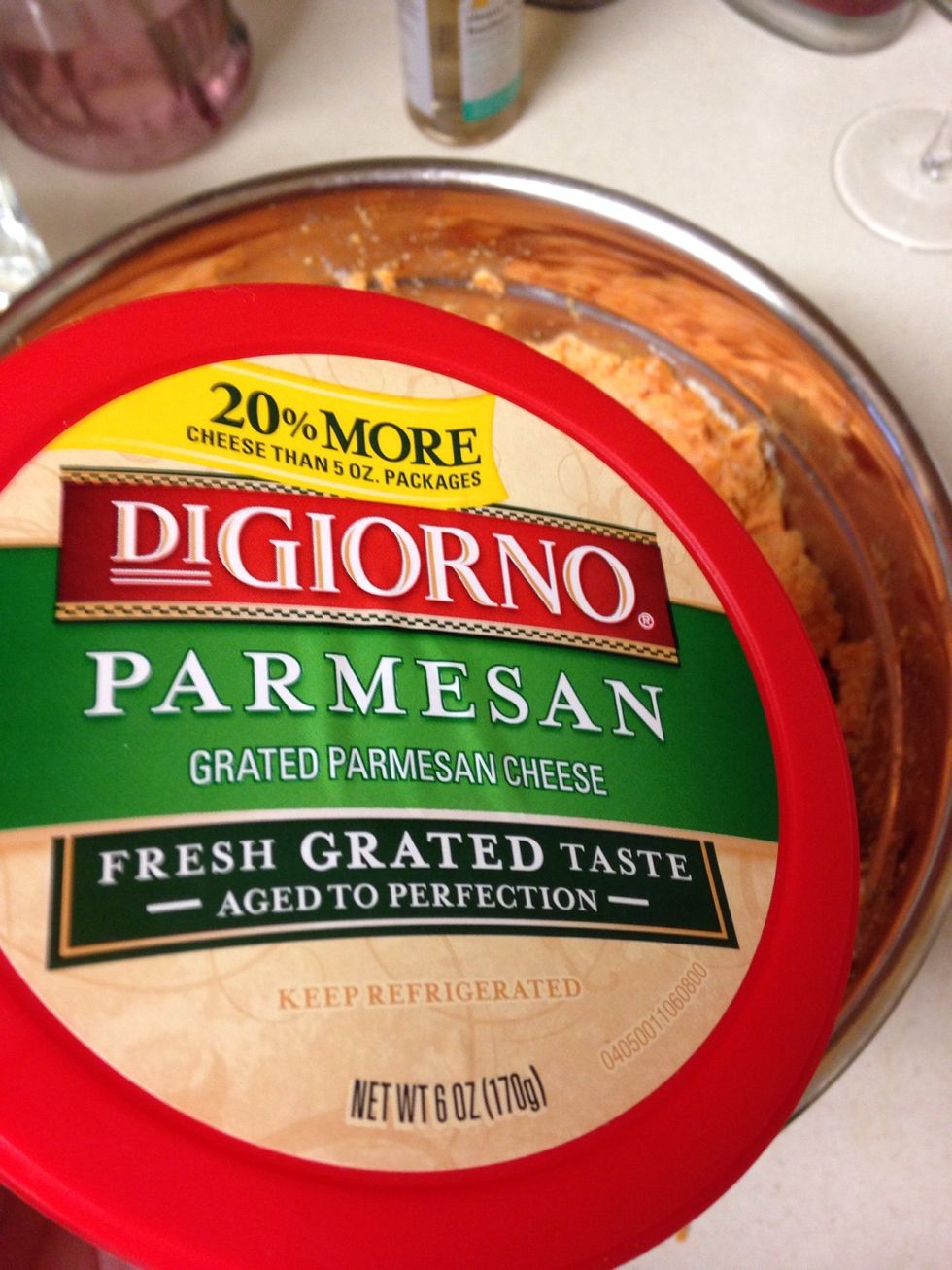 Grab your Parm, if you have a block of cheese it's always better, I was just on a time crunch.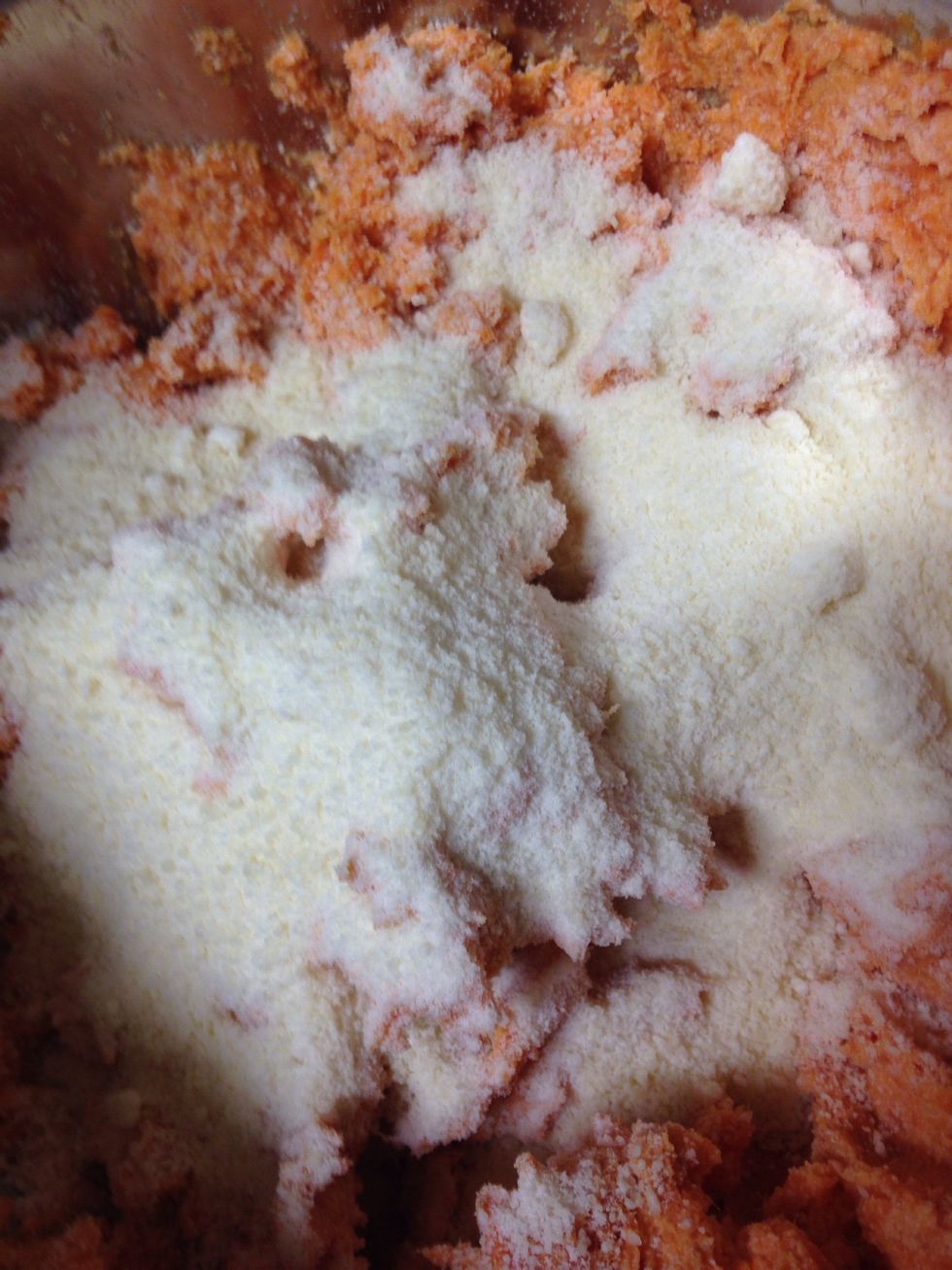 Toss it in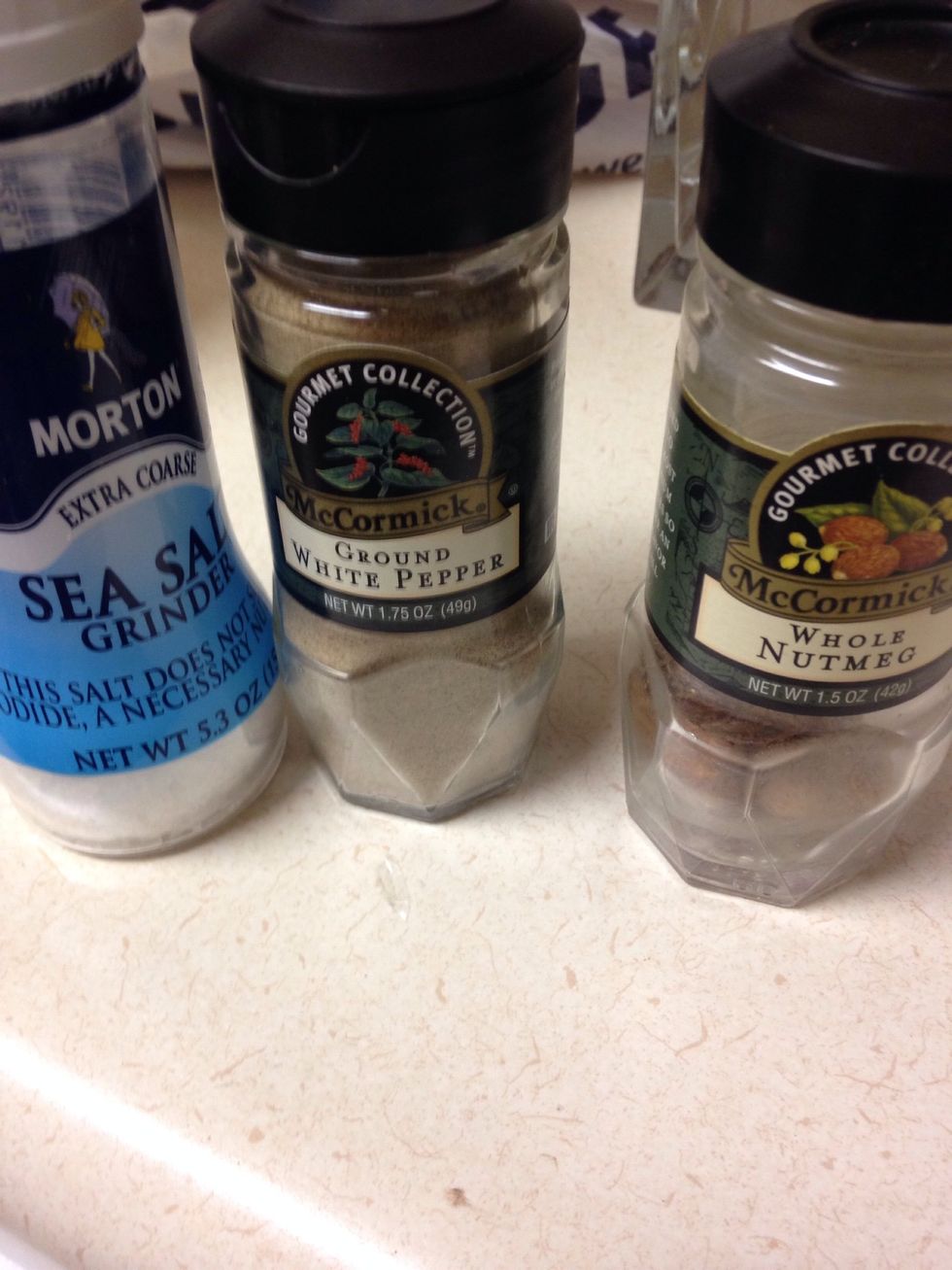 Add your salt, pepper and nutmeg... I used white pepper so that I didn't have black flecks running through the gnocchi. And always grab whole nutmeg and grate it fresh.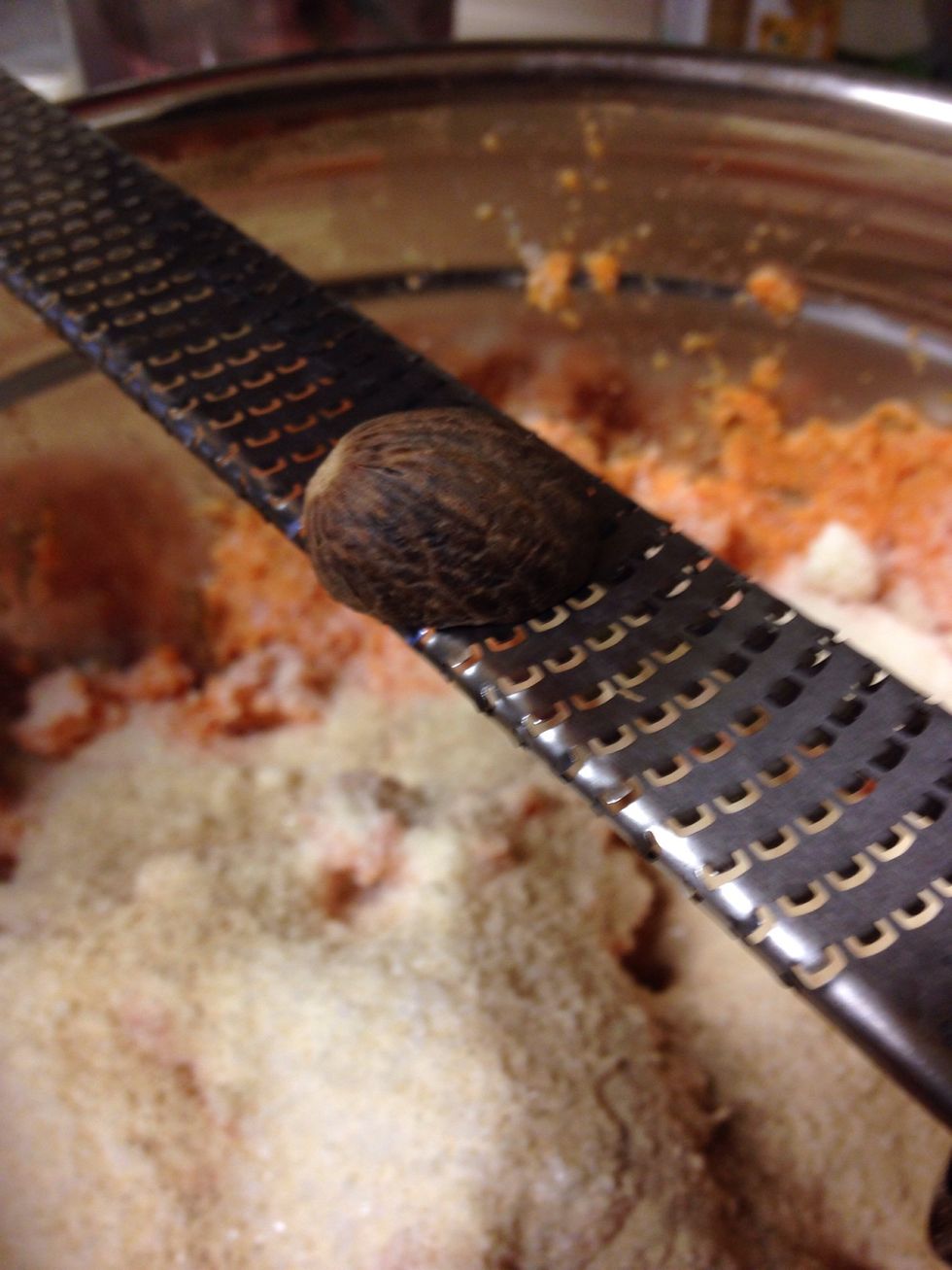 Like so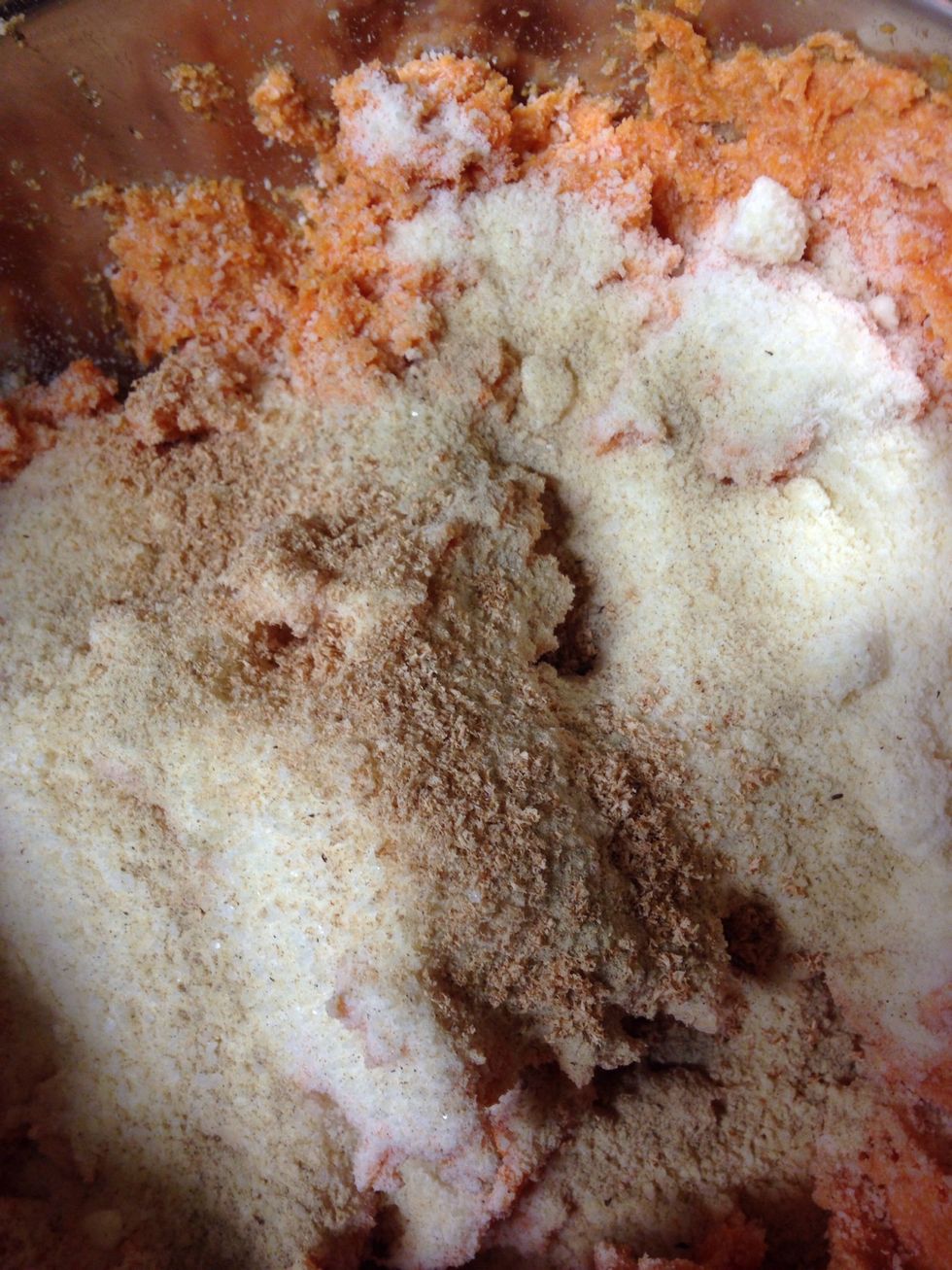 Once they are in the bowl mix it up
Like so!
Get a pot of water on to boil and as I always say, salt the water!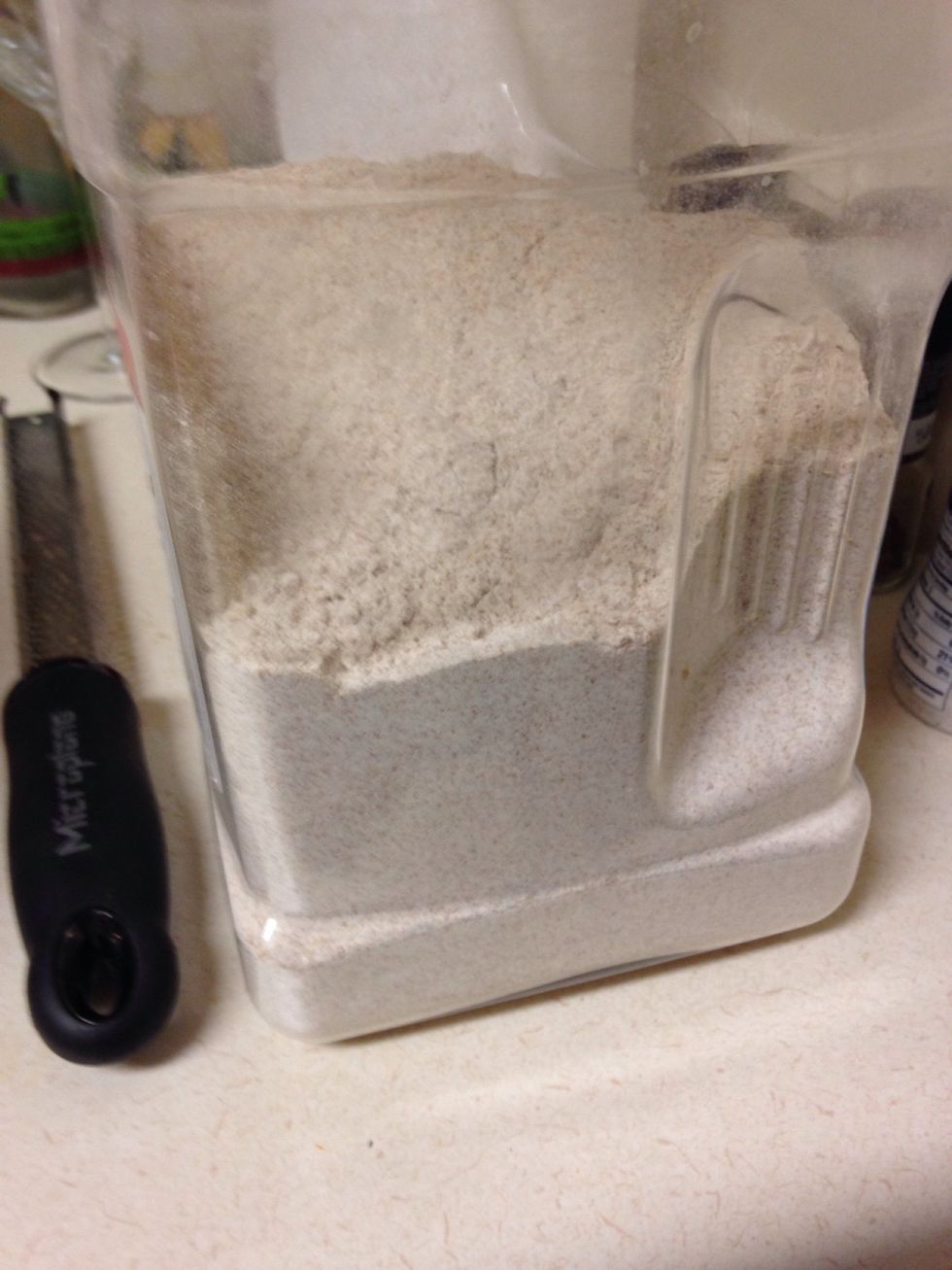 Now take your flour, you can use white or in my case I used whole wheat. When mixing it in, scoop only a half cup at a time and fully combine. The amount will vary on how much you use.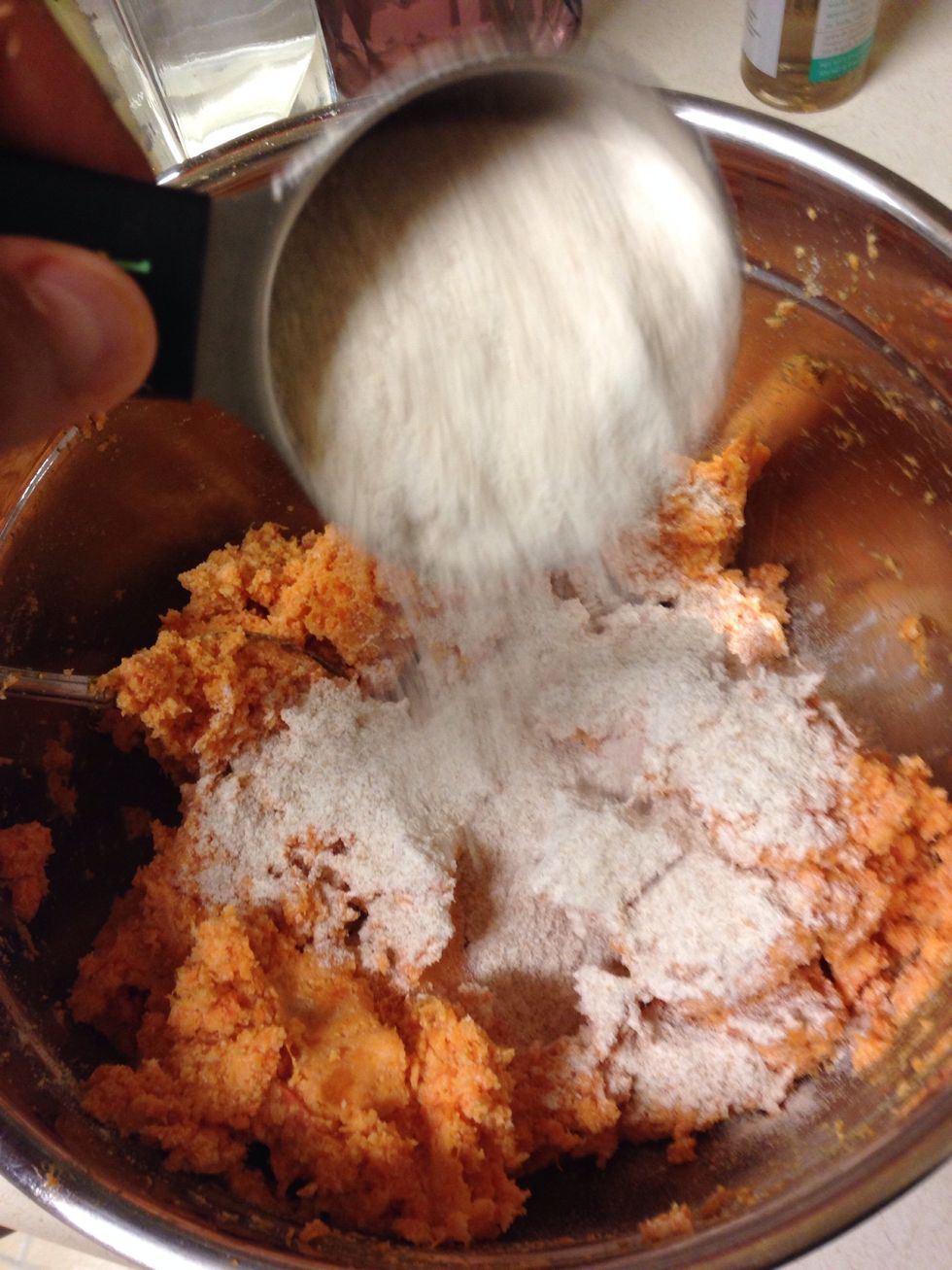 Half cup at a time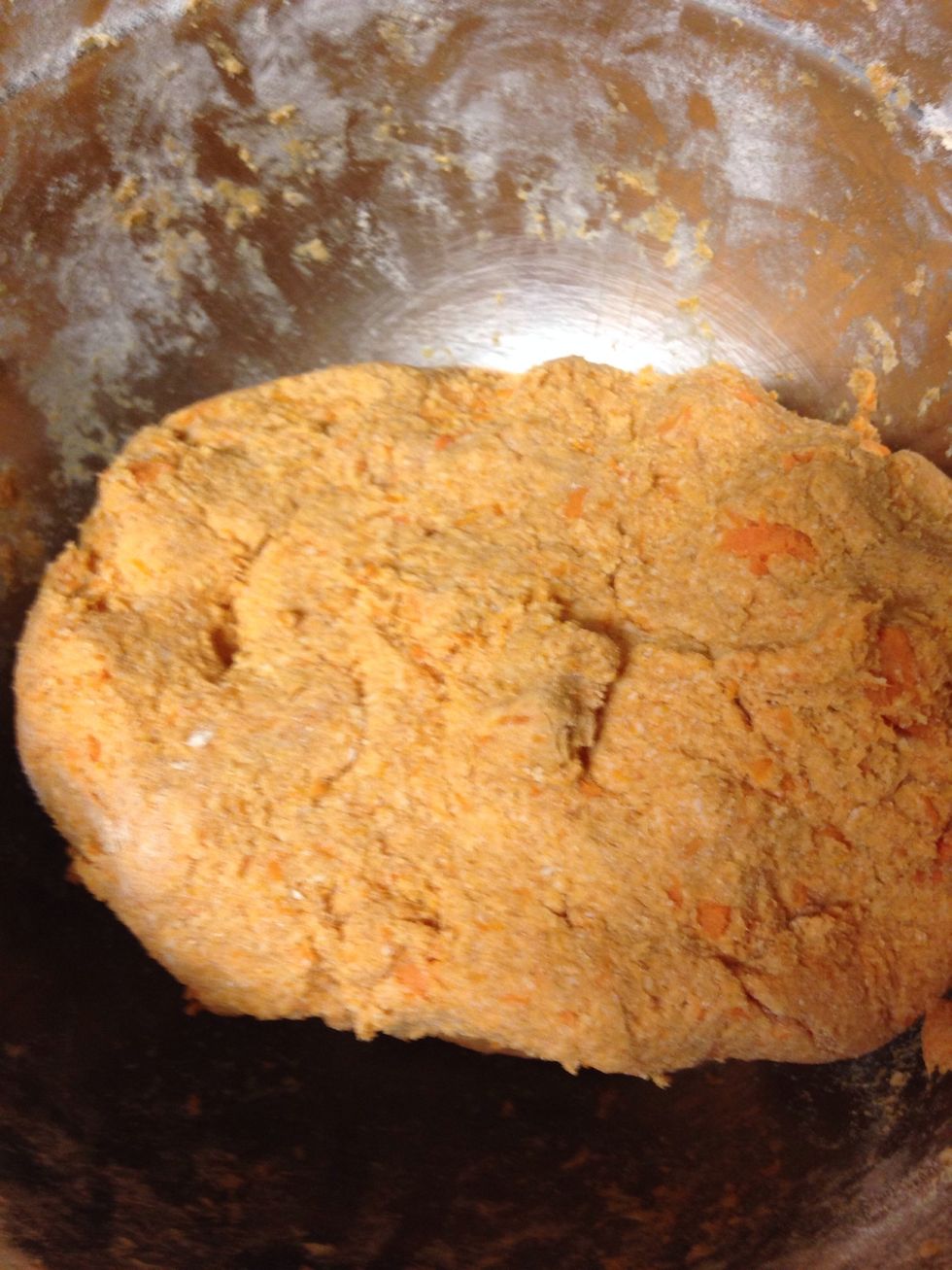 You want a lose dough, still a bit sticky and holds it's shape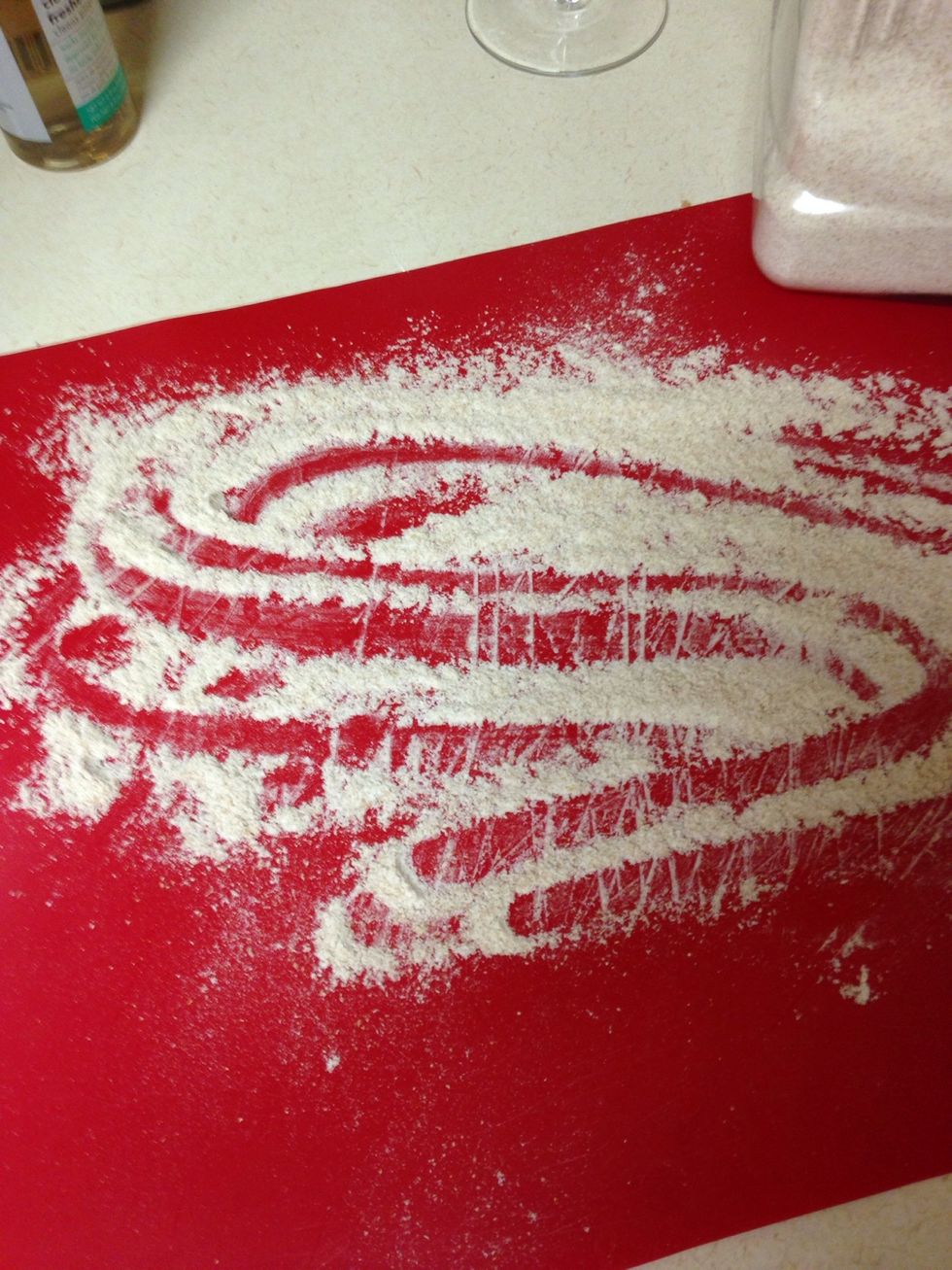 Now flour your work surface, I started with a cutting board and moved to the counter because it was easier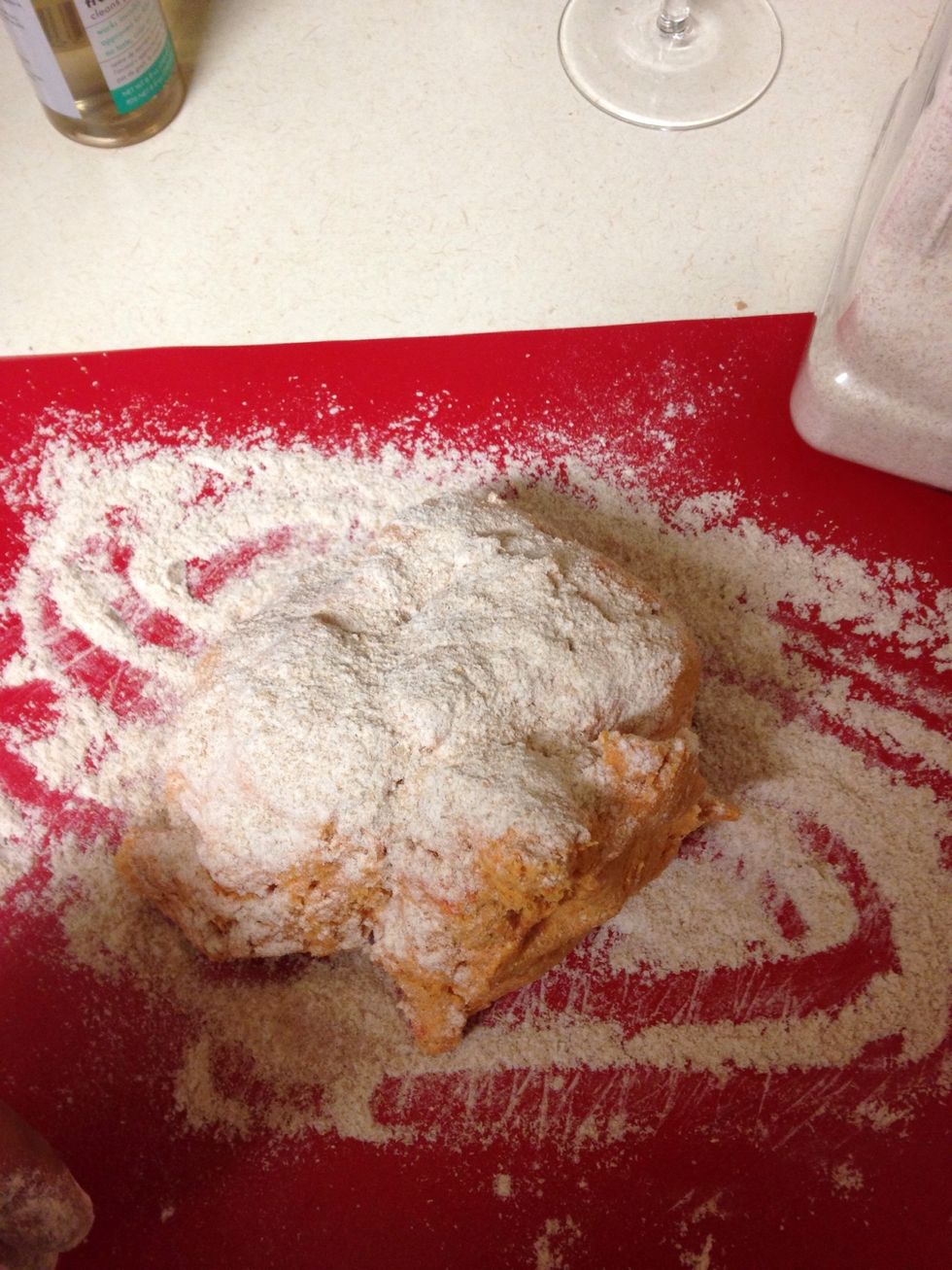 Flour the top of the dough and knead it a bit. I cut the over all dough in half and then the halves in fourths.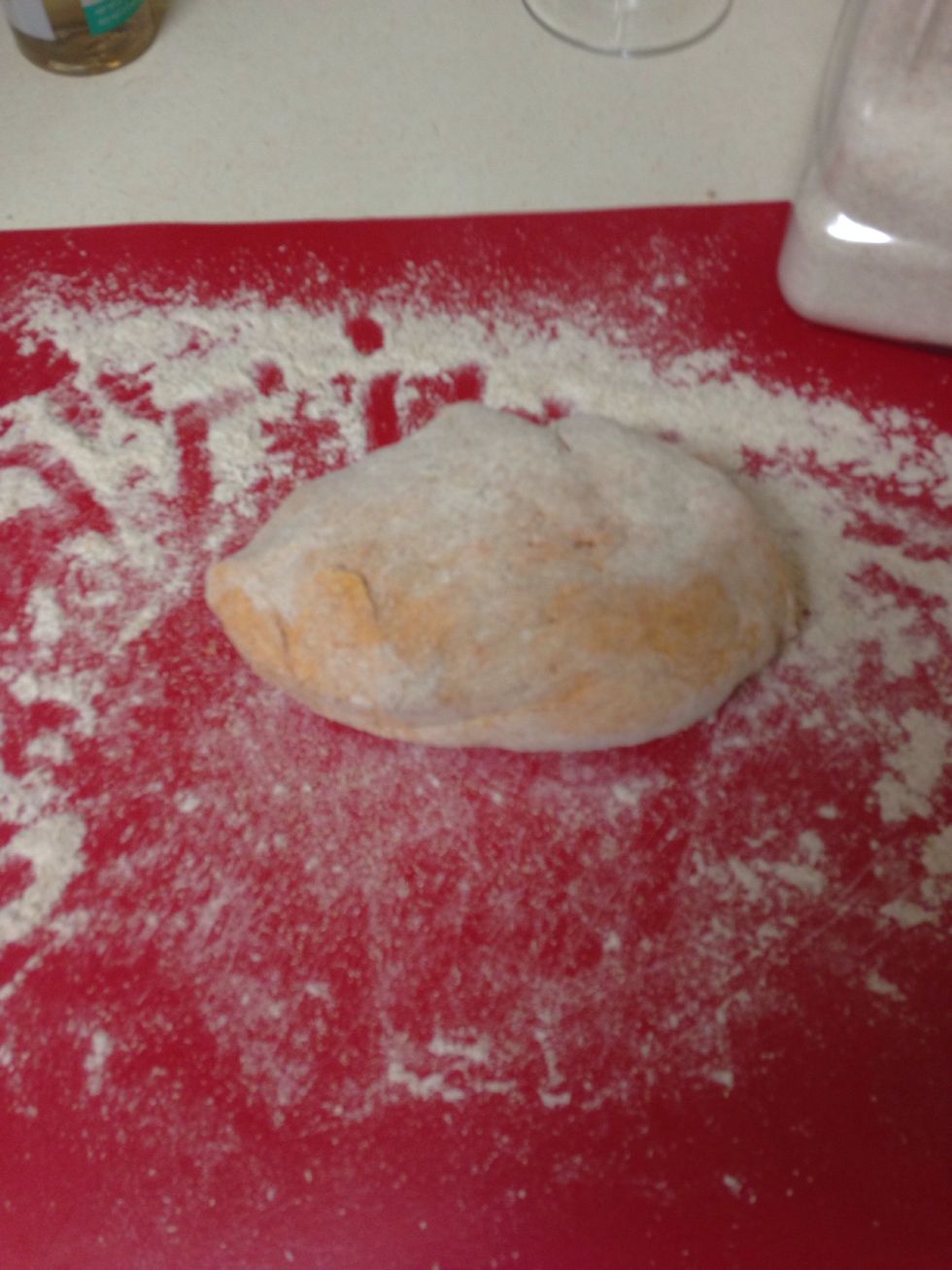 Looking good!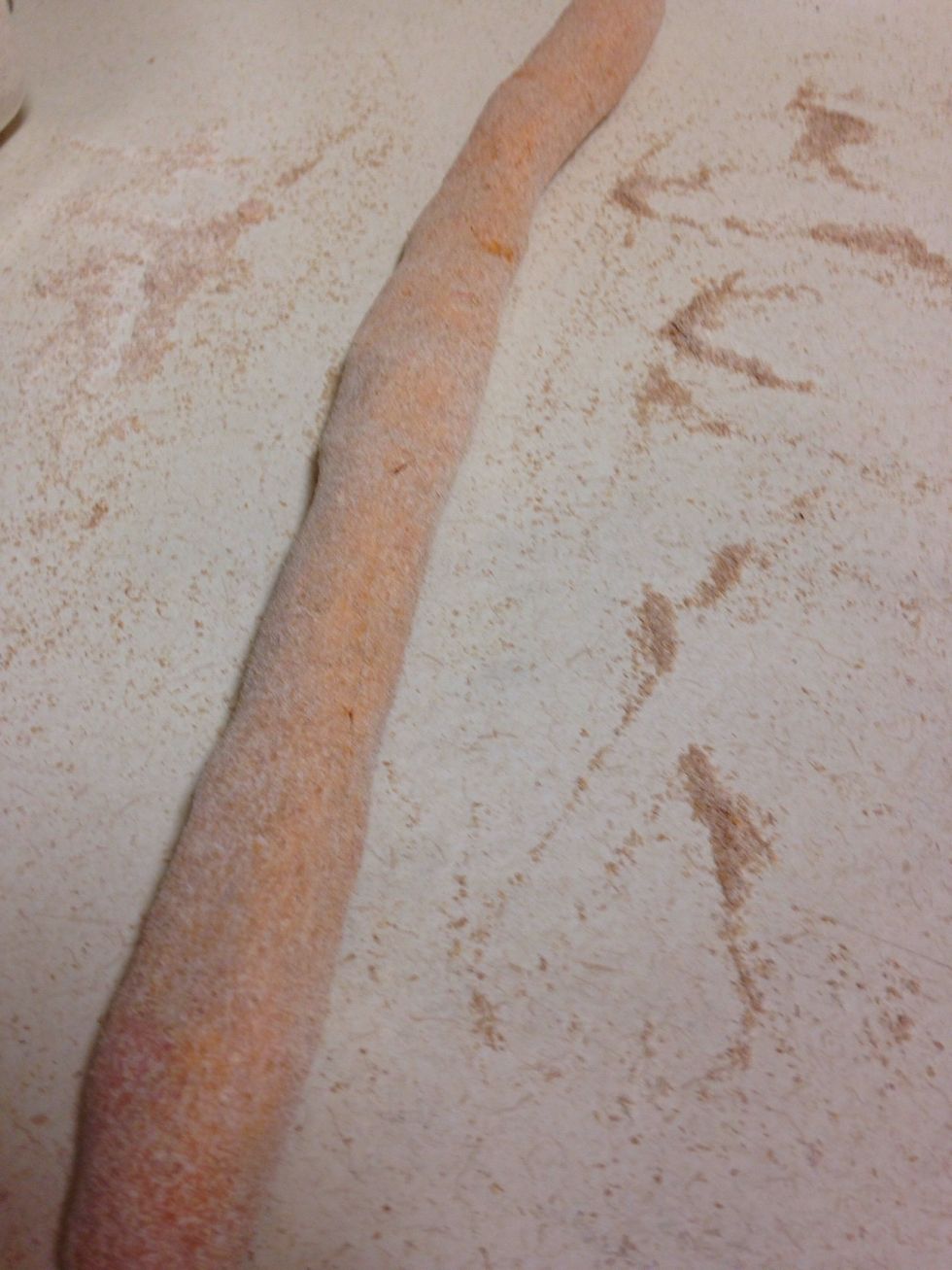 Roll the dough out into a thin foot or so long, log. Probably and inch thick at most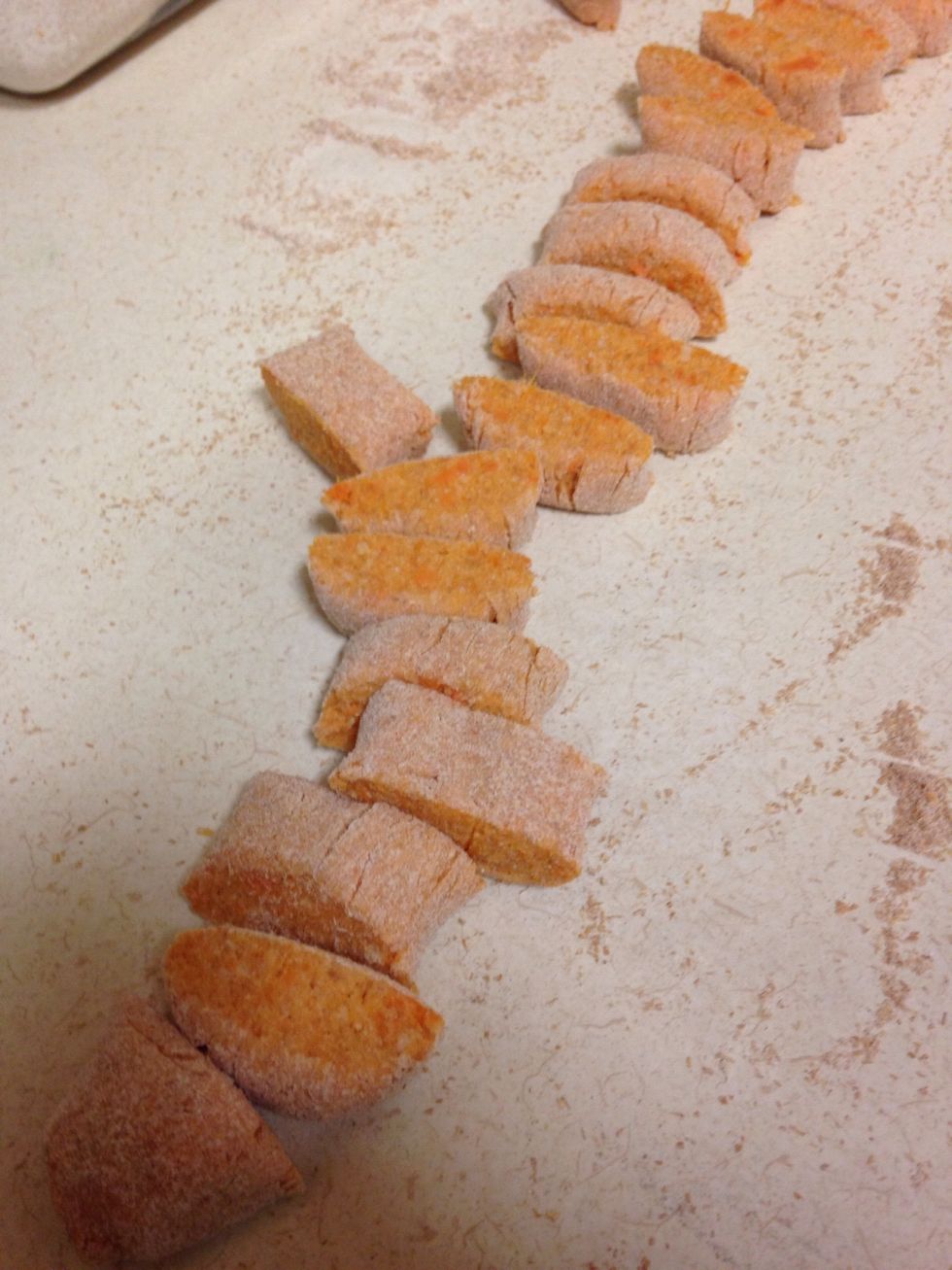 Take knife and cut then into small bite size pieces, half inch thick at most
Like so
Now do this in batches, don't overcrowd the pot or they will stick together. Drop them in and when they float they are down. Simple enough! Only takes about 2 minutes or so.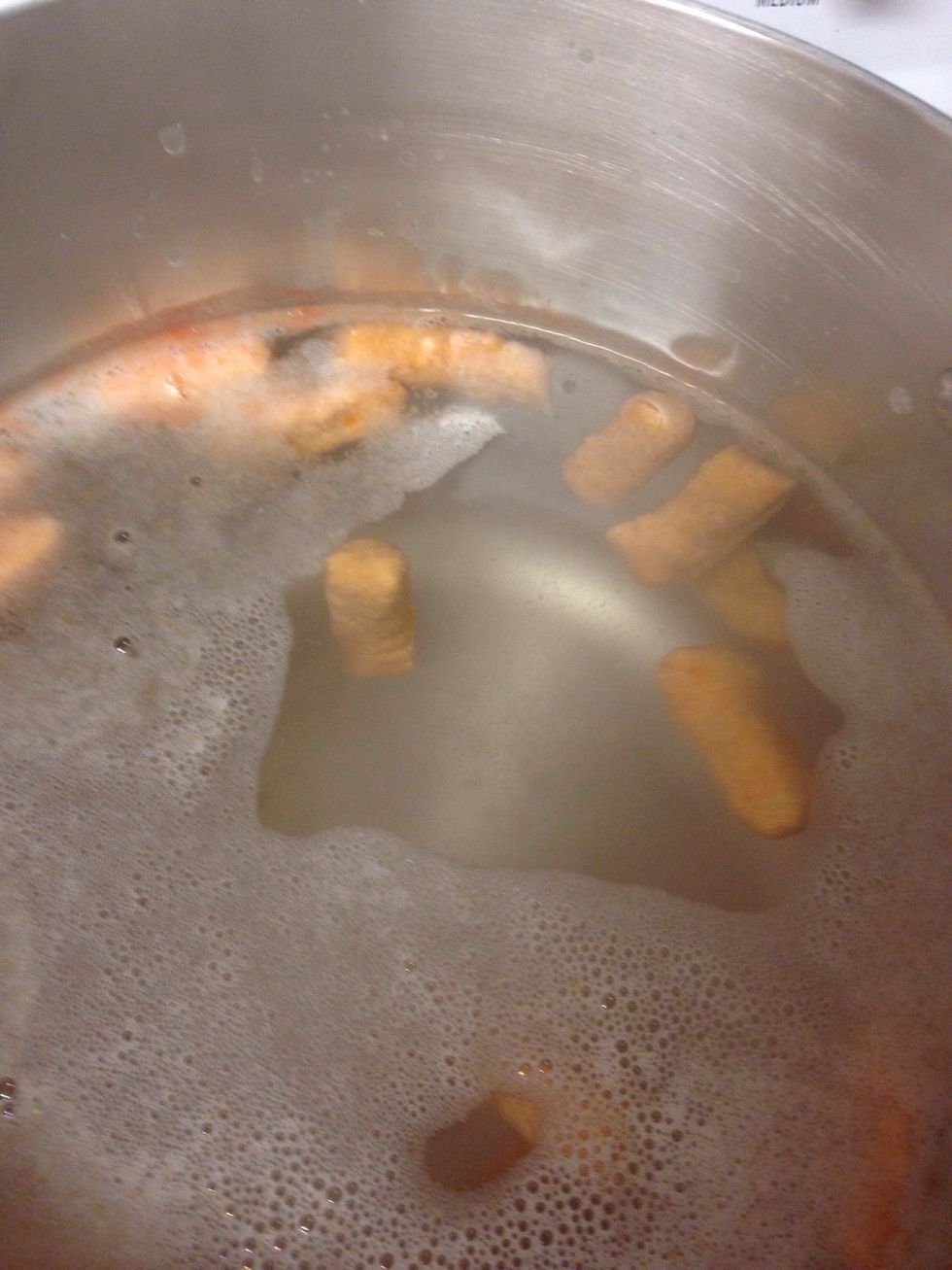 Boom they float. Drain them on a towel to absorb excess water. At this point they are done. You can make them in whatever sauce you like.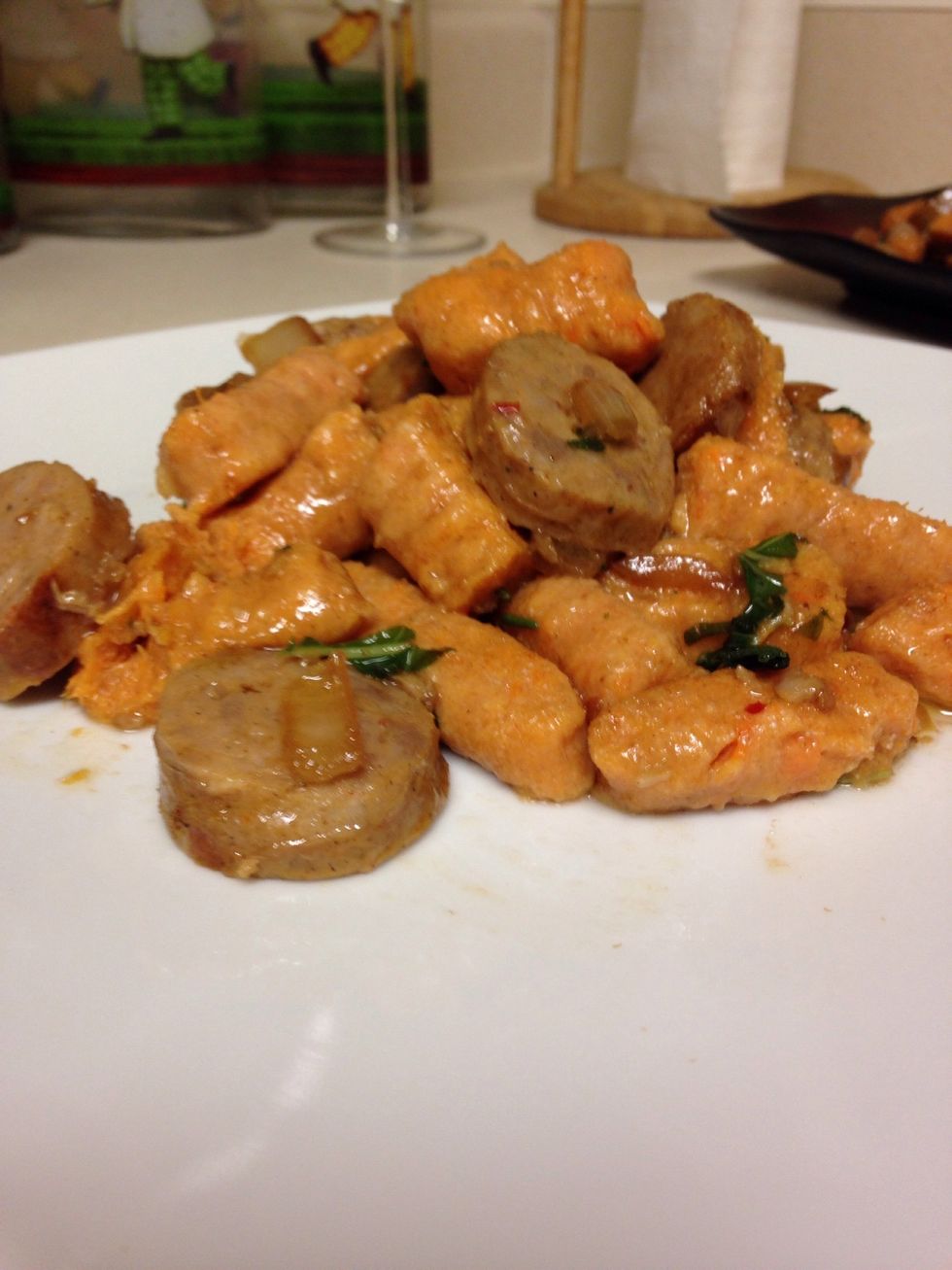 I sautéed onion and garlic with some basil, rosemary and sage (mostly sage) in olive oil and a few tbls of butter. Then cooked some sausage and tossed it all together.
If you have any questions on the sauce let me know, you can use any red sauce, pesto whatever you like. Thanks for stopping by, hit the like button and check out my FB the love of culinary creations
4 sweet potatoes/yams
18 ounces ricotta cheese
1 cup grated parmasean
3 teaspoons salt
3 teaspoons pepper
1/2 teaspoon nutmeg
2-3 cups flour
Jerome Moss
I am in the U.S. Navy, and I love to cook, I plan on retiring and opening my own restaurant. Please Enjoy my guides and thanks to everyone who shares theirs!