Delicious sweet potato fries, perfectly cooked. Crispy on the outside, sweet and fluffy on the inside, these are the perfect addition to any meal!
29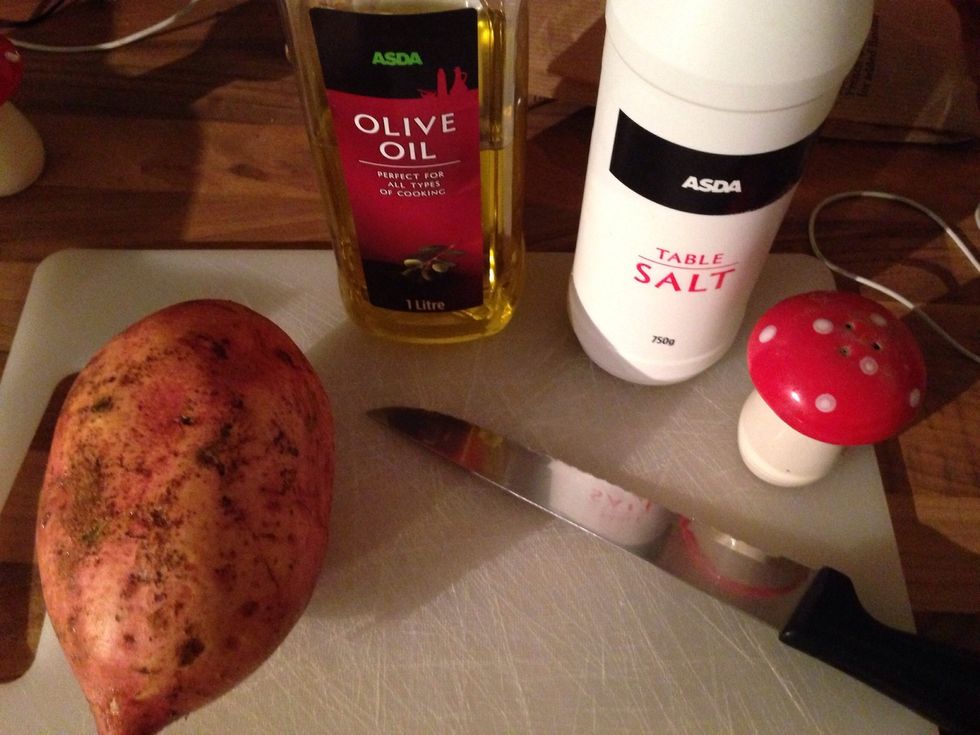 Gather your supplies.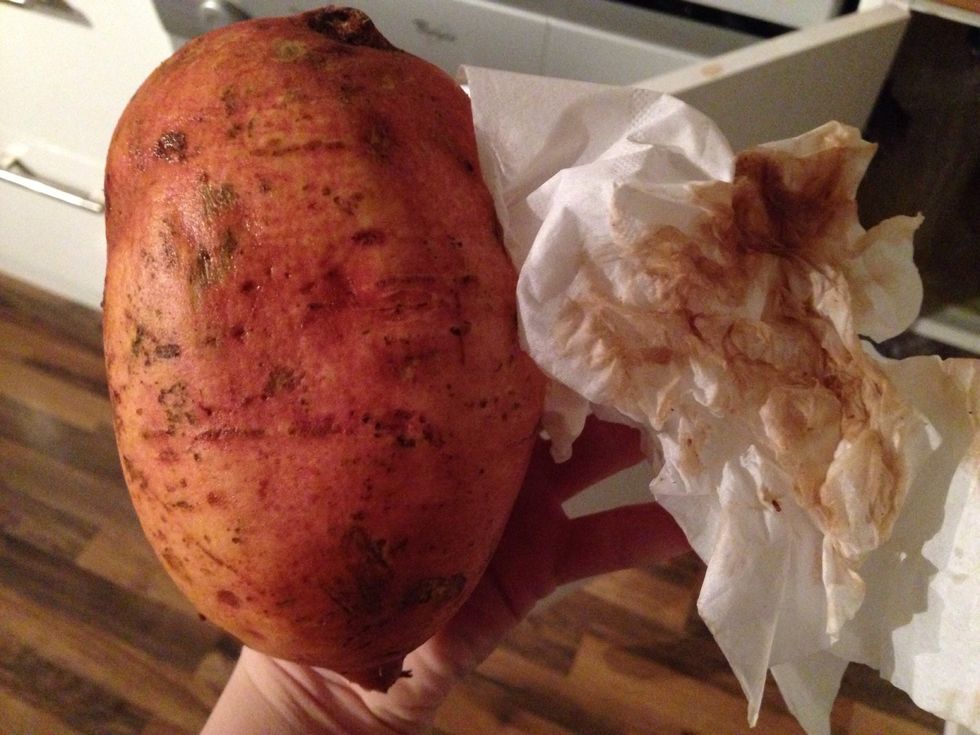 Firstly, wash the sweet potato. Scrub it using the rough side of a sponge/a scourer to remove all the dirt. Then dry to remove the water. As you can see, they're is a lot of hidden dirt!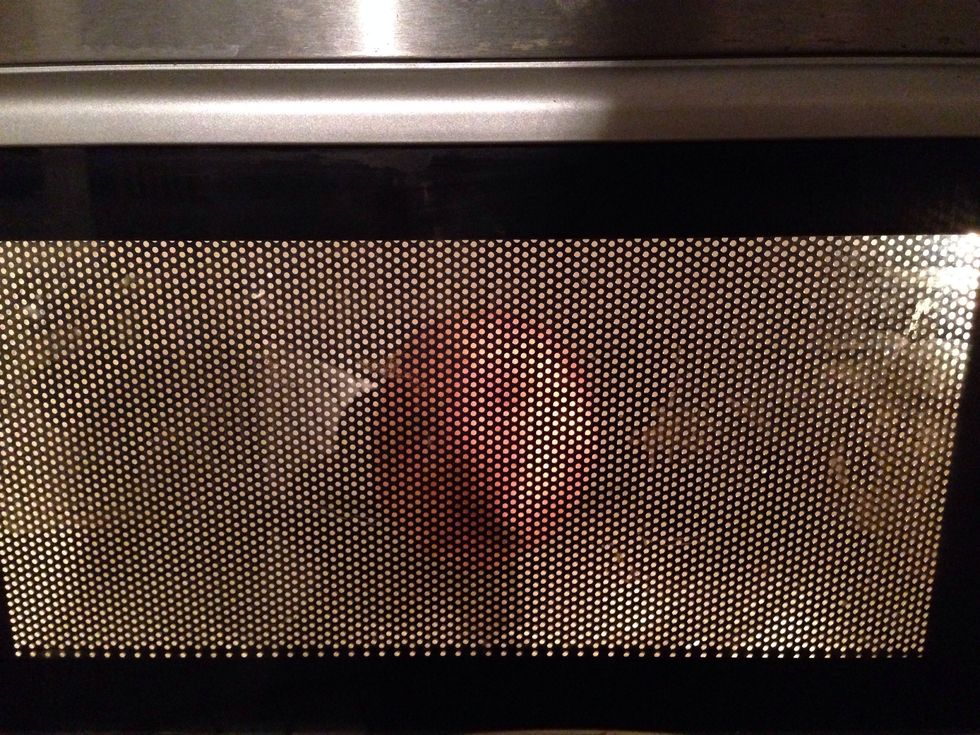 Make sure the potato is very dry. You can stick it in the microwave for about 20 seconds to dry it.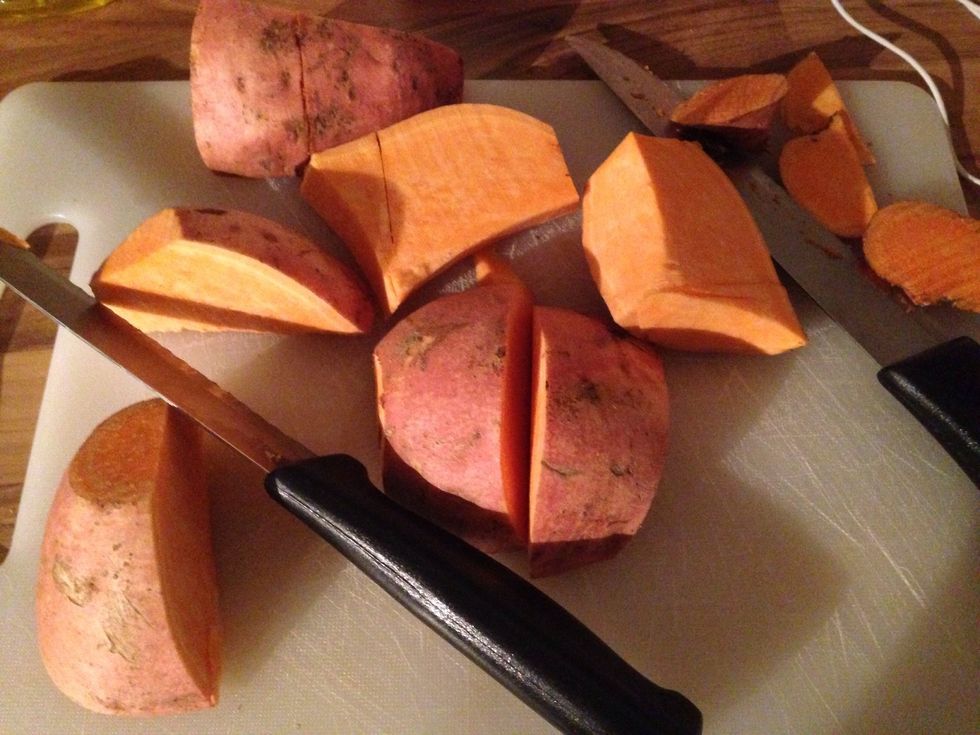 Cut it into eights. As sweet potato is very hard, you'll need a sharp, large knife.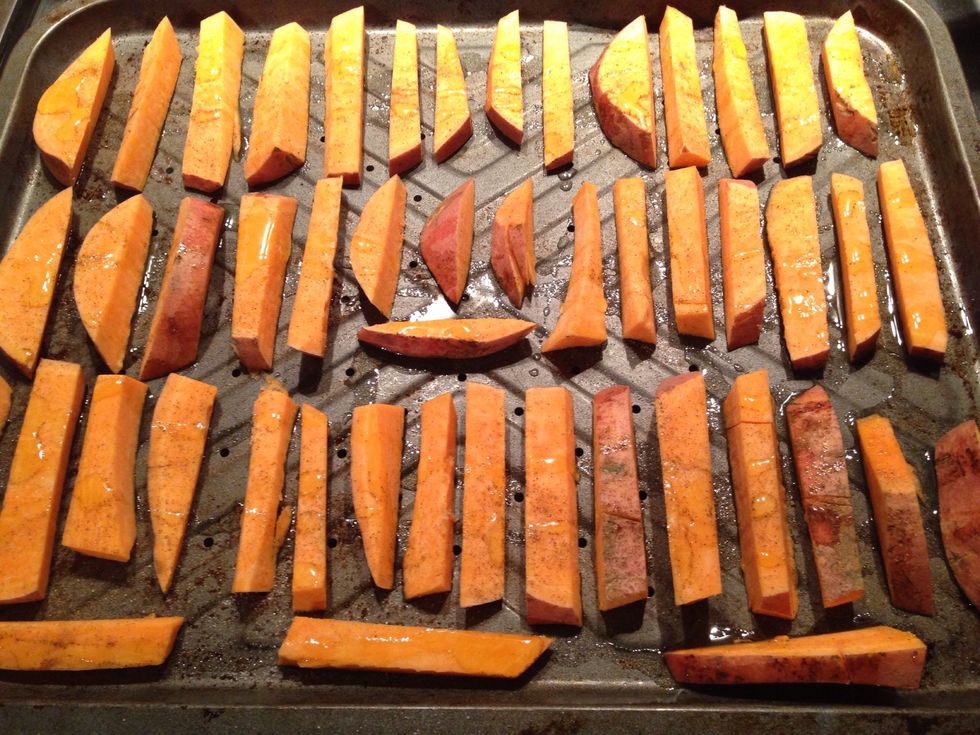 Line the fries up on the baking tray. Drizzle over the remaining ingredients.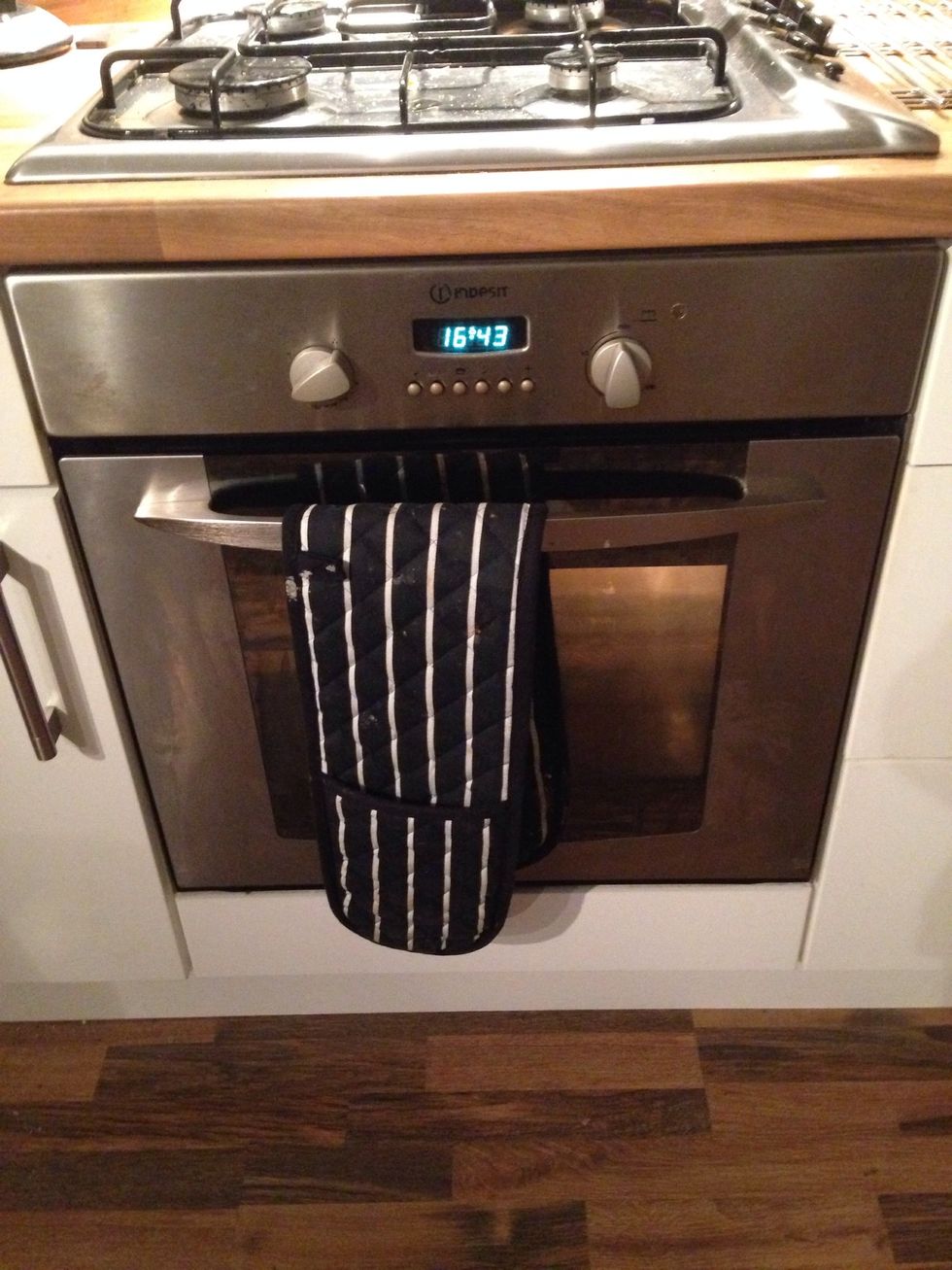 Stick in the preheated oven for 10 mins on each side, at 220oC. I know it seems really high, but trust me, it need to be.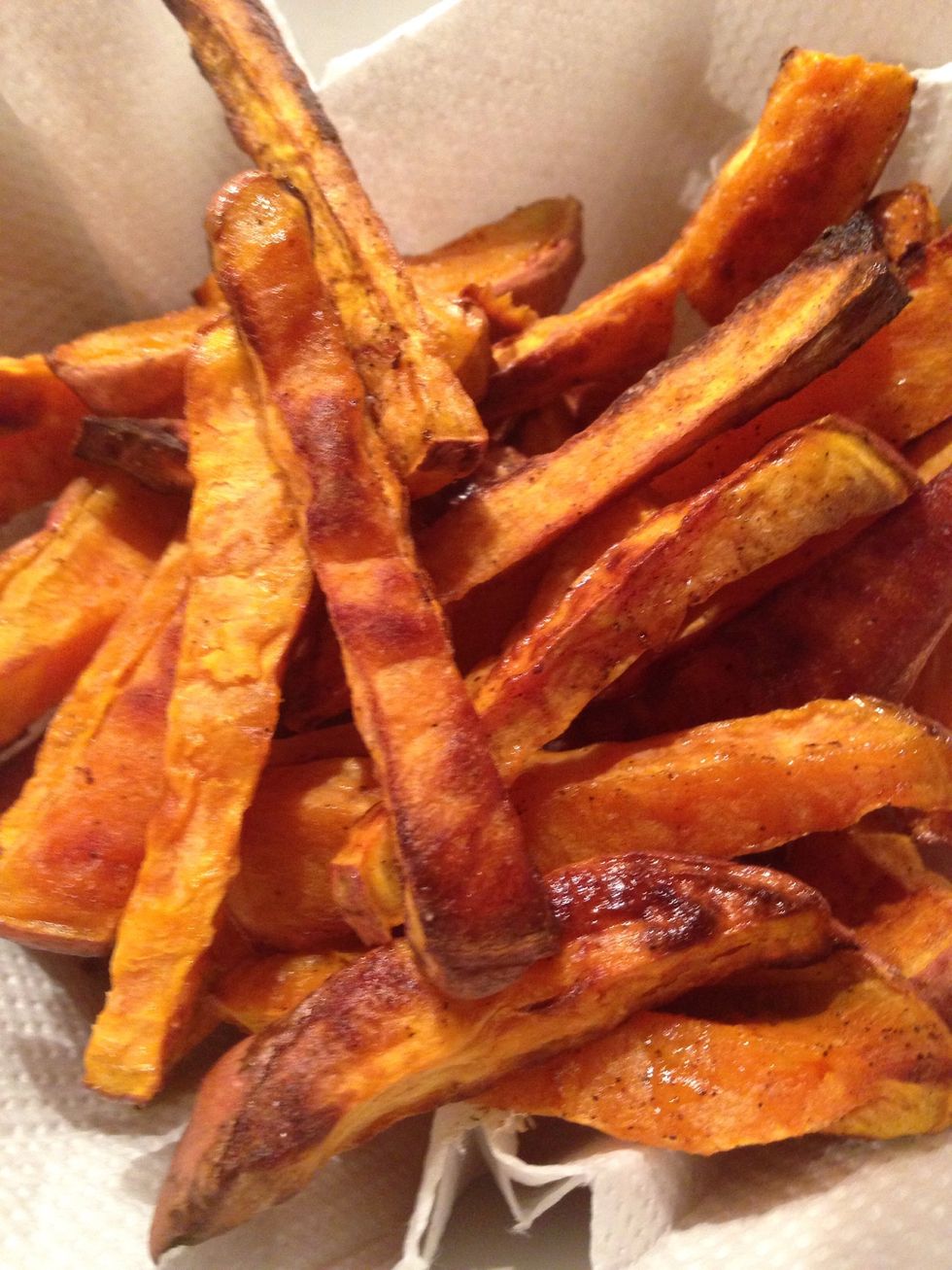 The finished product! Absolutely delicious with your fave dip, such as mayo, BBQ, or sweet chilli.
1.0 Large Sweet Potato
1.0pch Salt
1.0pch Pepper
1.0Tbsp Olive Oil
1.0 Knife
1.0 Chopping Board
1.0 Baking tray
Amy Jones
Aspiring medical student. \nFollow me on instagram - @sherlockedtrekker ! If you follow me on IG, comment 'snap guide' on one of my pics!\nMultifandom, skiing