Nice and easy way to make Sweet Potato's, home fry style. Goes great with your steaks & chickens on the grill!
35
This is what you'll be putting on your Potatos.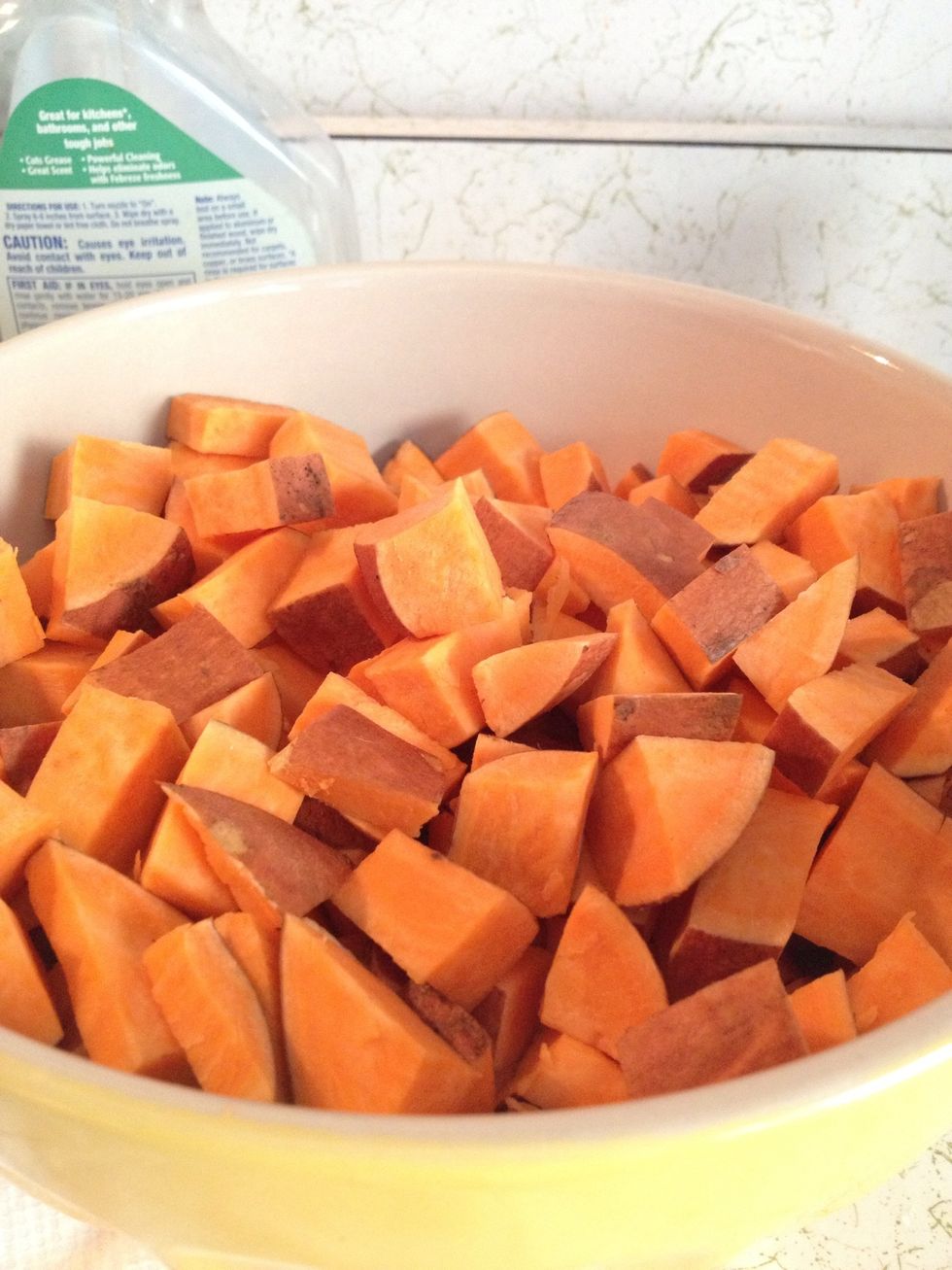 Wash & Dice your sweet potato. Use as many as you think you need. I usually go by one per person, but sometimes they are huge so use your judgement. Cut them the size you prefer, I like them small.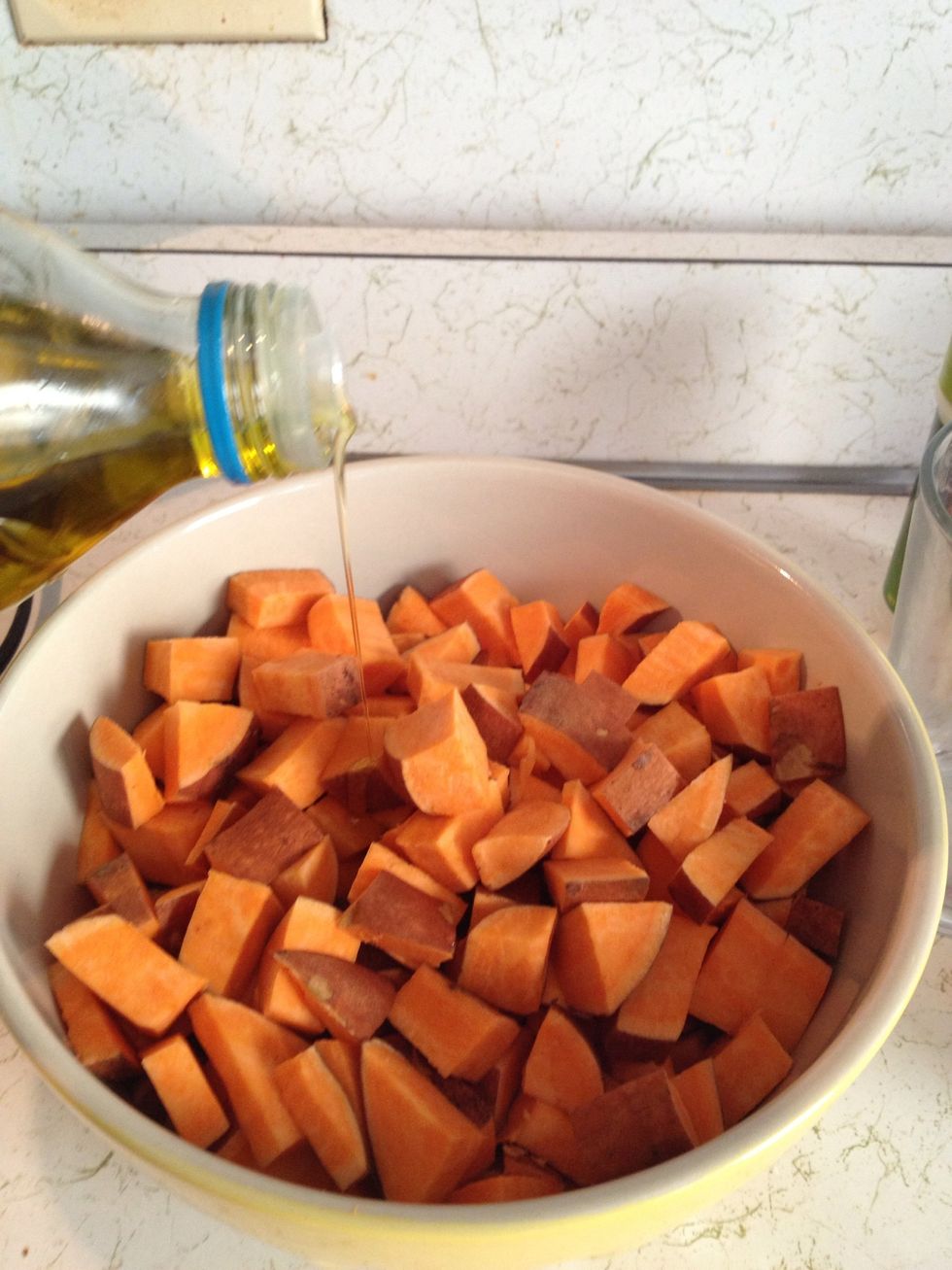 Put them all in a big bowl and drizzle with olive oil. Don't use to much, but I like mine fully and generously covered.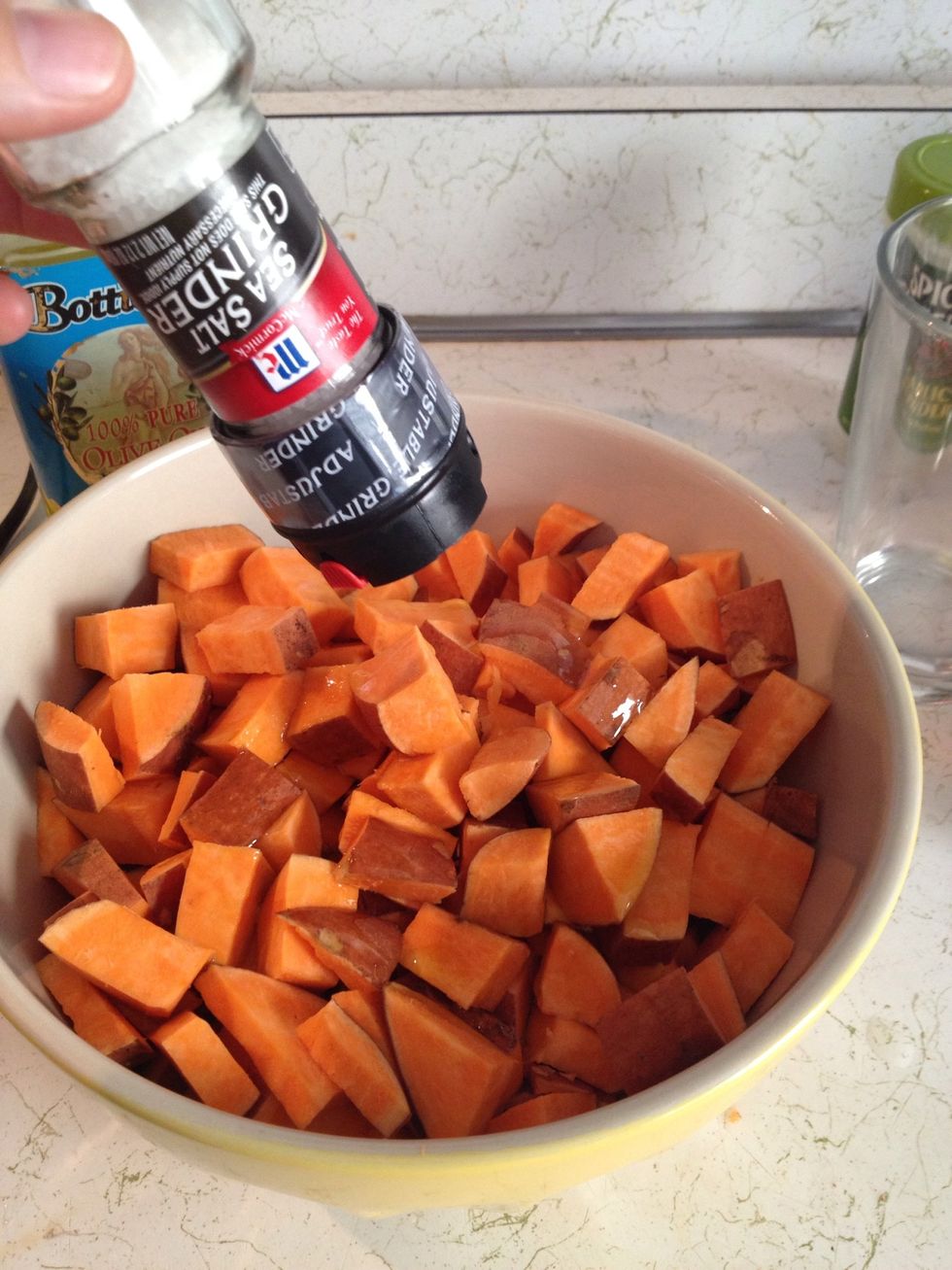 Add some salt. I like to use the salt grinders because it's larger size pieces. Plus with these you can select how coarse you like it, I picked the finest.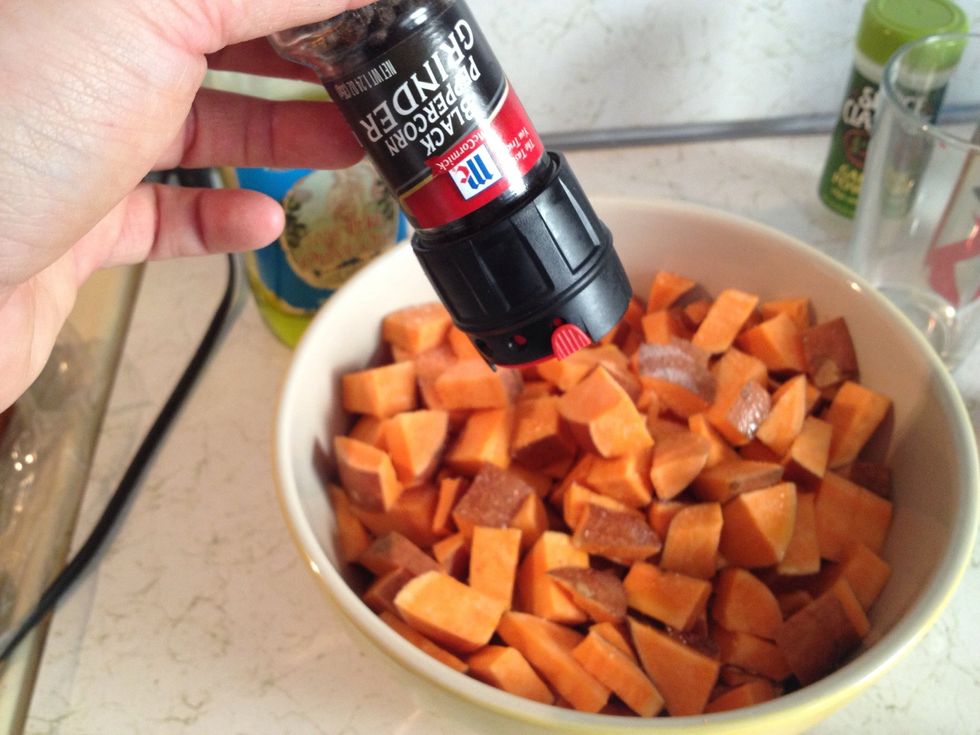 And now the peppercorn. Again, using the grinder because it's a more coarse size.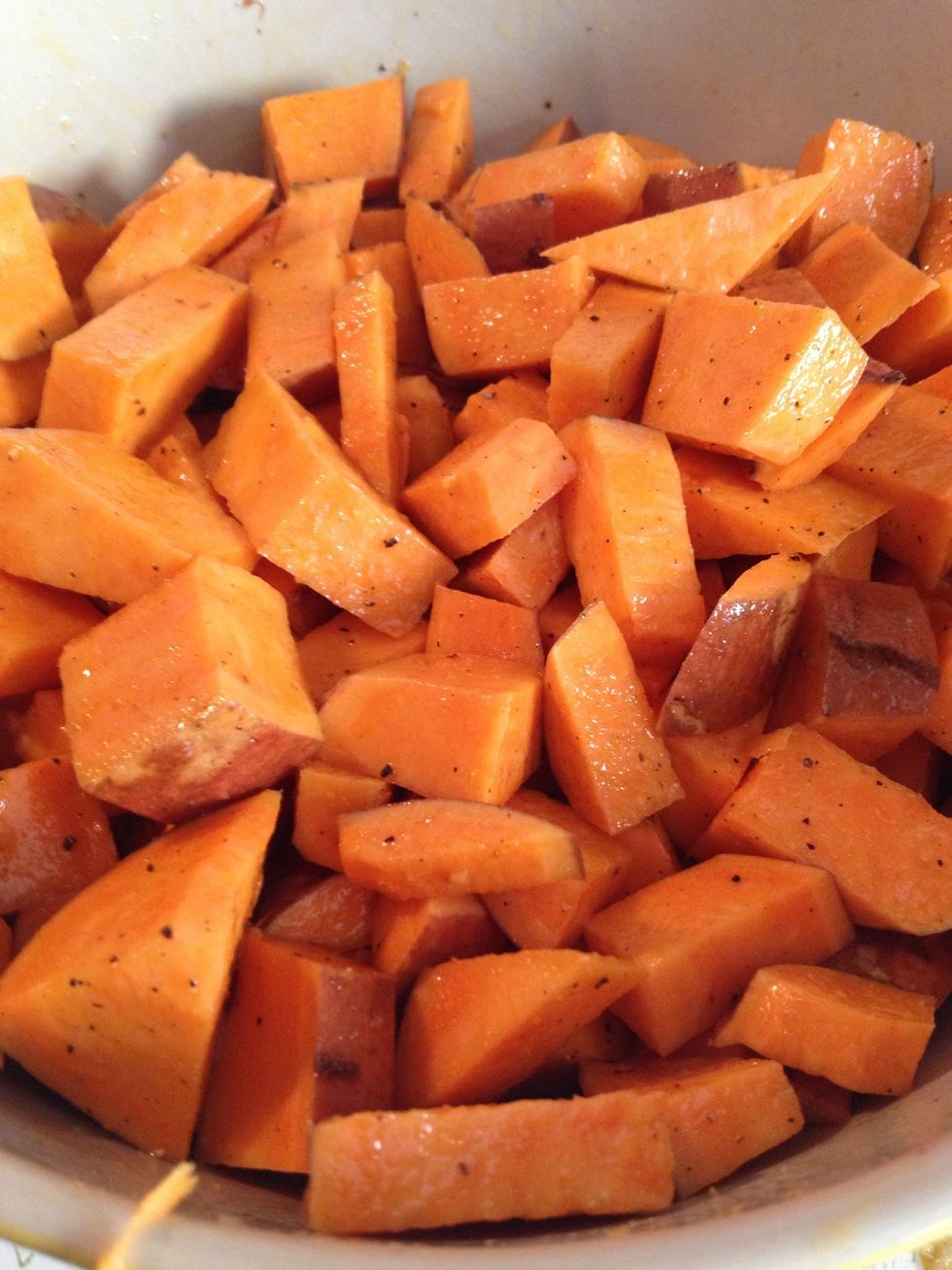 Now get your clean hands in there and toss and turn them. Make sure they're all coated. Here is where I added just a few shakes of Garlic Powder. Mix, mix, mix! Add more olive oil If needed.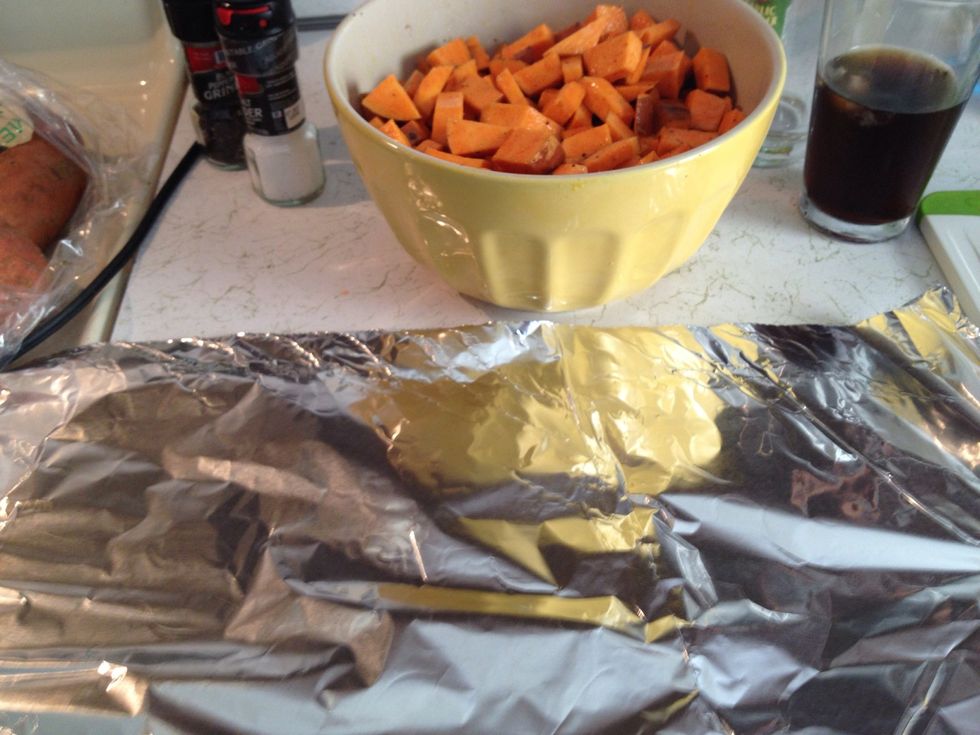 Get a nice long piece of foil and lay it out on the counter.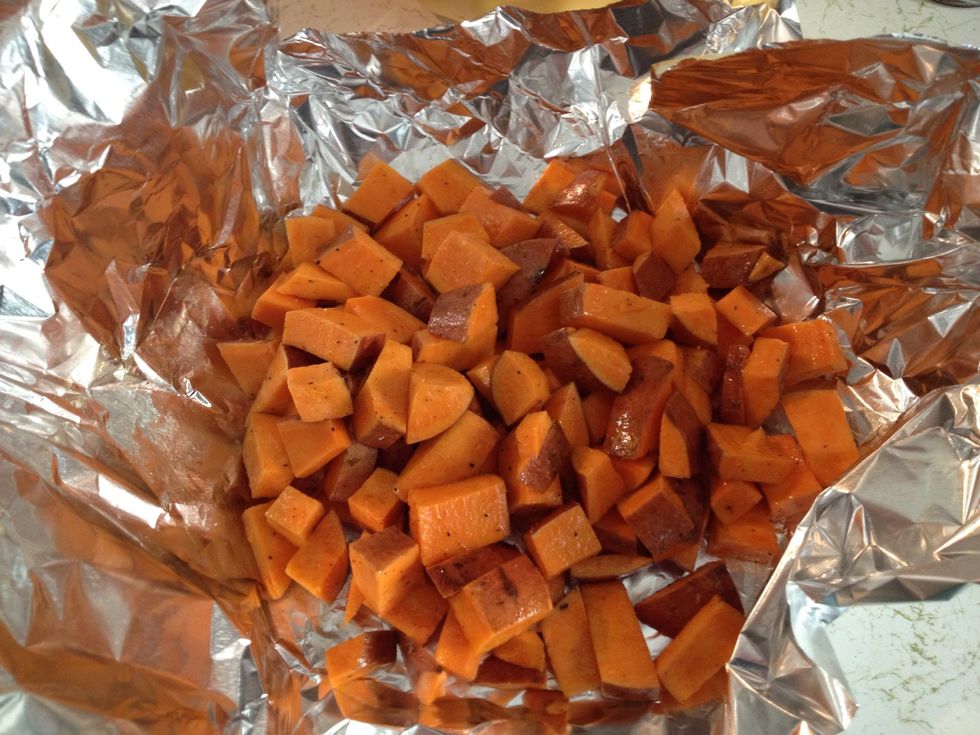 Dump half the bowl in the middle of the foil. I split mine into two because I had a lot.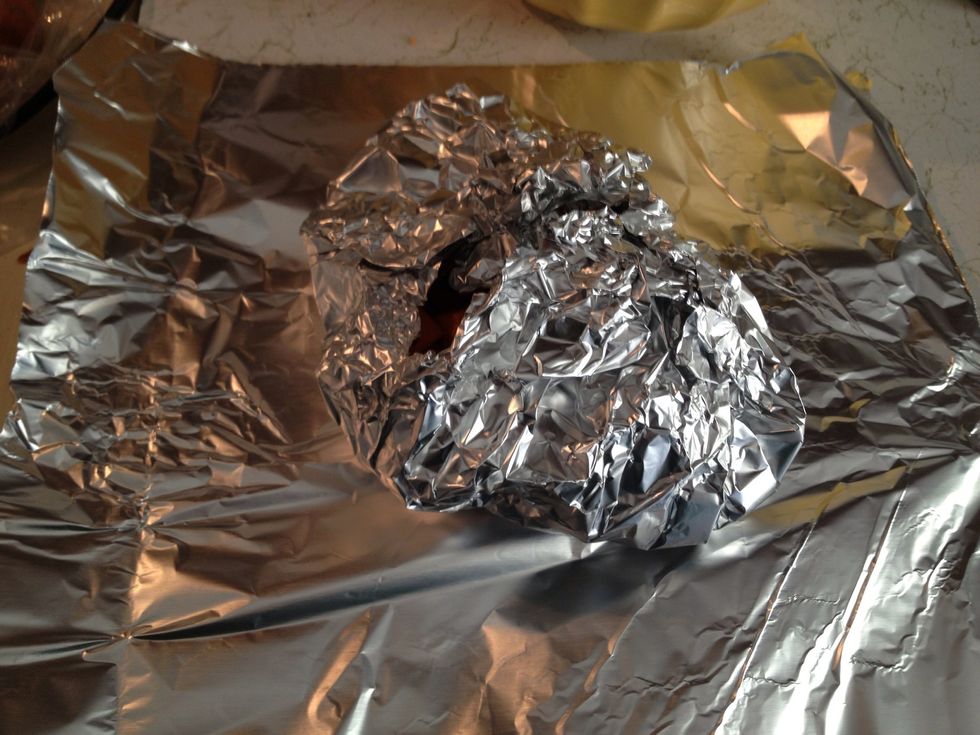 Ball it up! Take another piece of foil and wrap it again! Invert the first wrapped one so there are no open holes.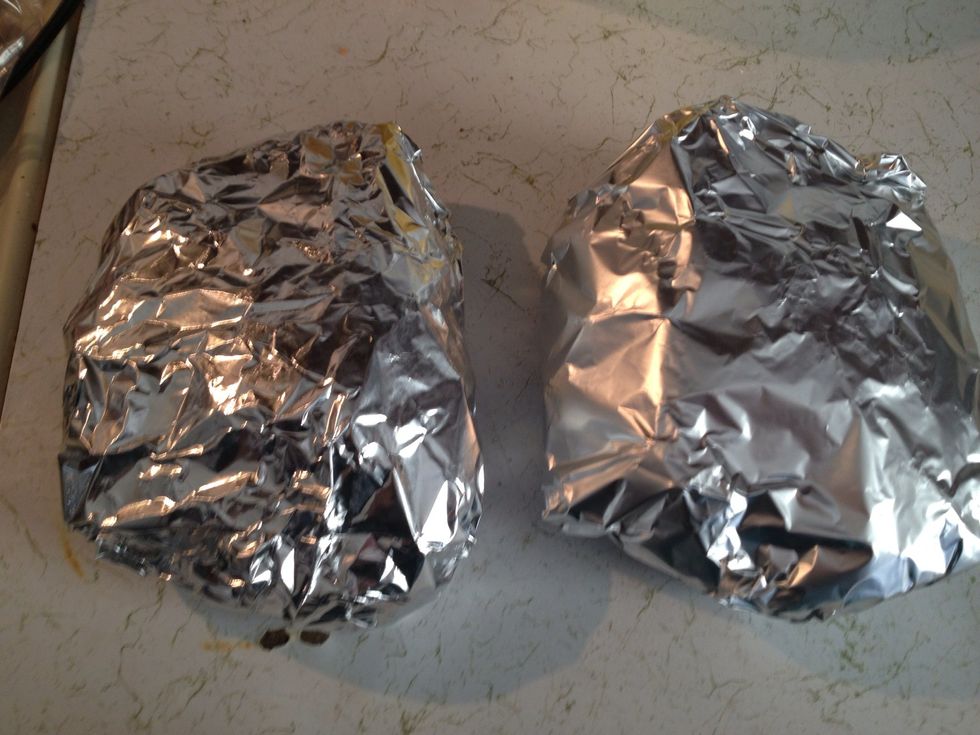 Two double wrapped balls of deliciousness.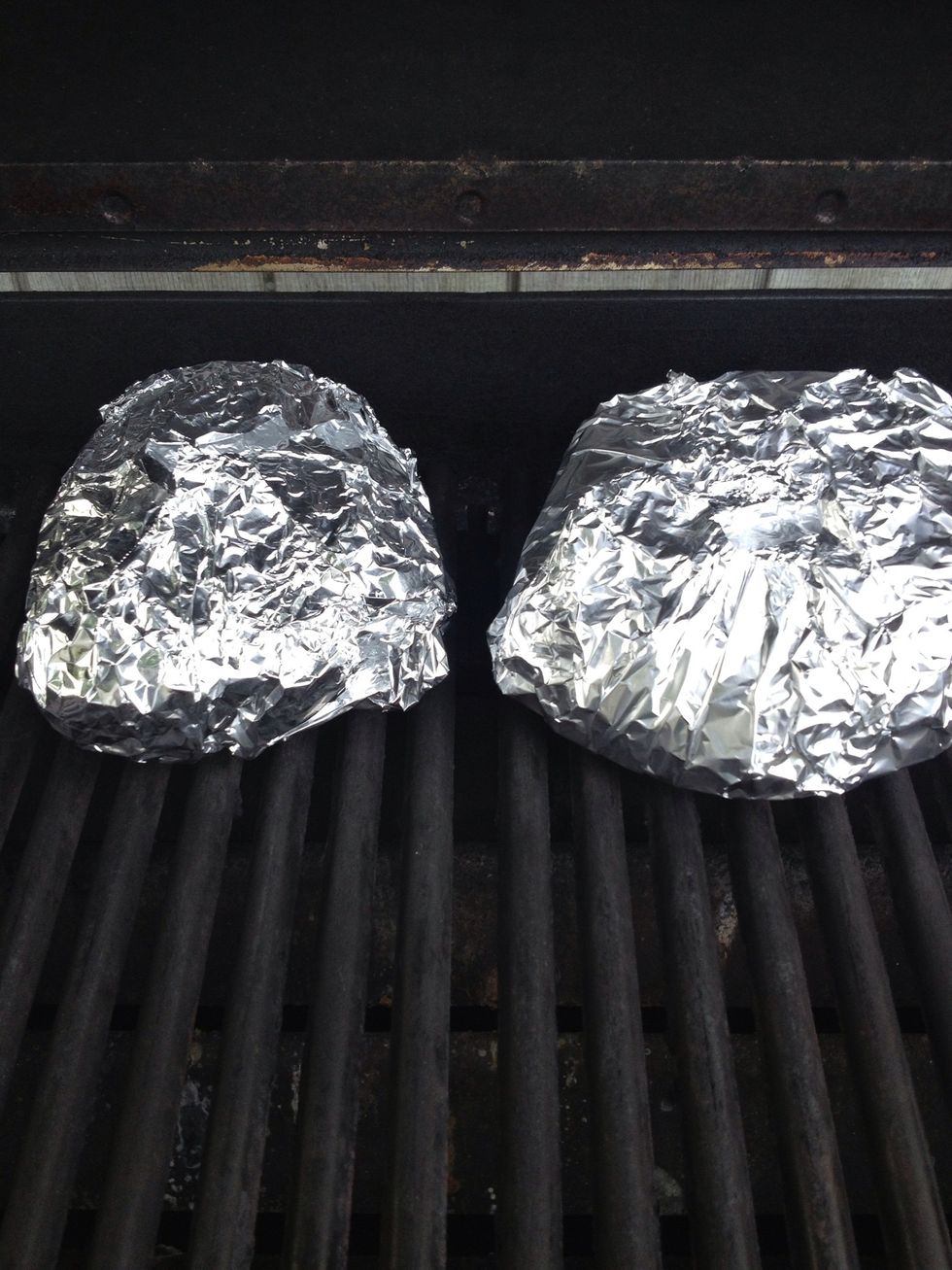 Put them on the grill! We cooked these for a little over 30 min on medium heat. The smaller your Potato's, the faster they cook.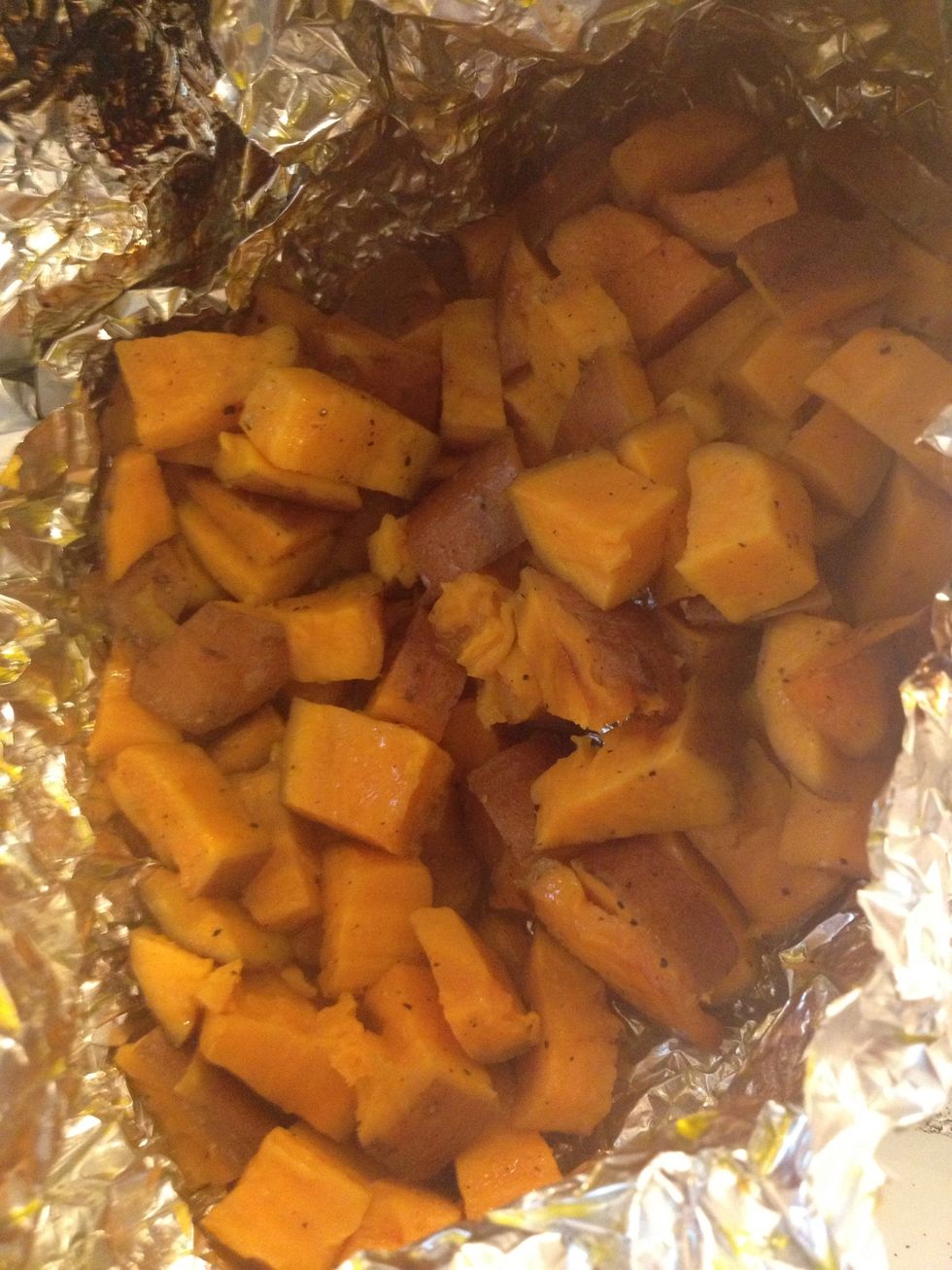 Off the grill and open up! They're steamy and soft.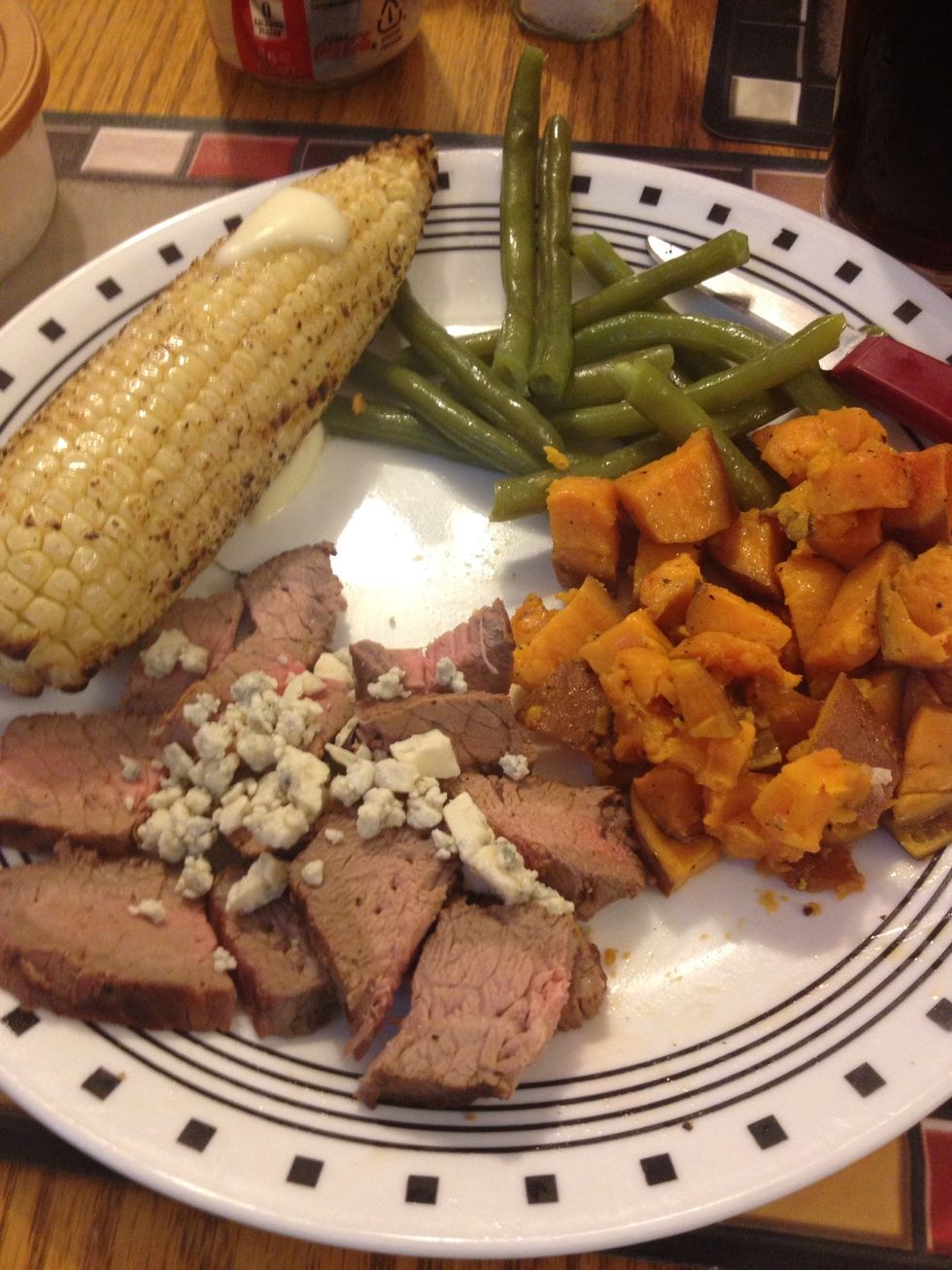 Pair with your favorite BBQ foods!
Sweet Potato's
Olive Oil
Salt & Pepper
Garlic Powder