How to cook sweet mozzarella crumble. (knefe be jebne)
This is a sacred dish, full of sweetness and taste. A Salty sweet combination that leaves your taste buds begging for more. After many attempts at this dish this has been one of our better attempts.
373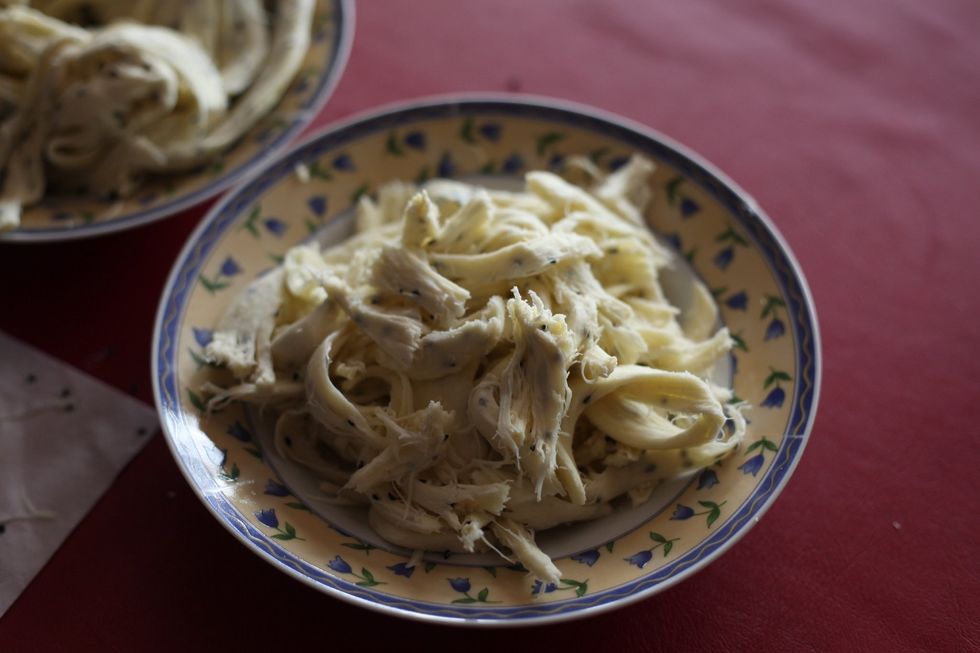 500 grams of string cheese. If you can't find string cheese, you can use all Mozerella.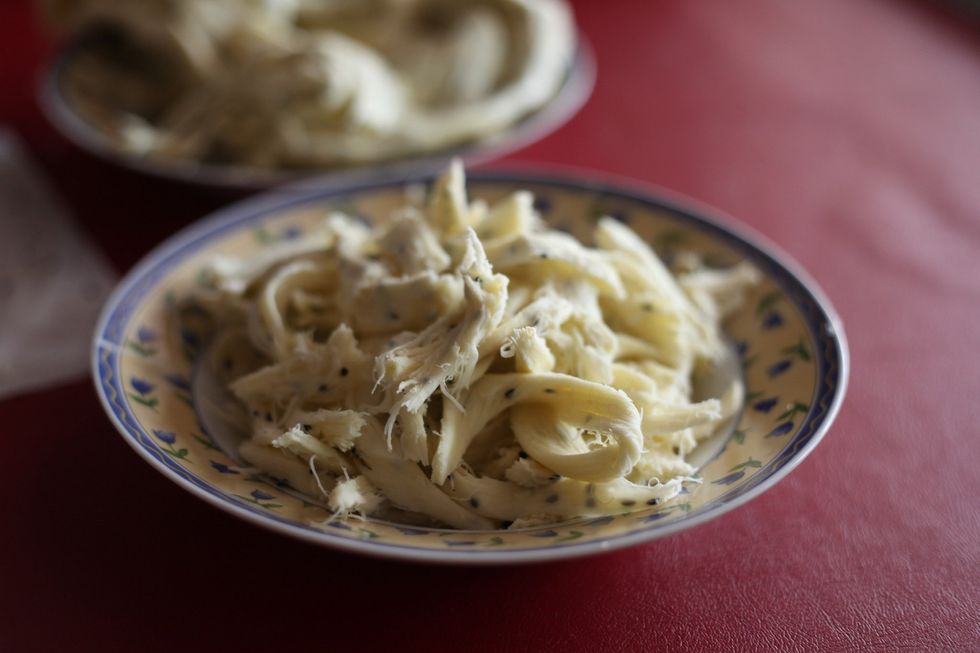 We bought this in a middle eastern deli. In one of our future guides. We'll show you how to make this cheese from scratch.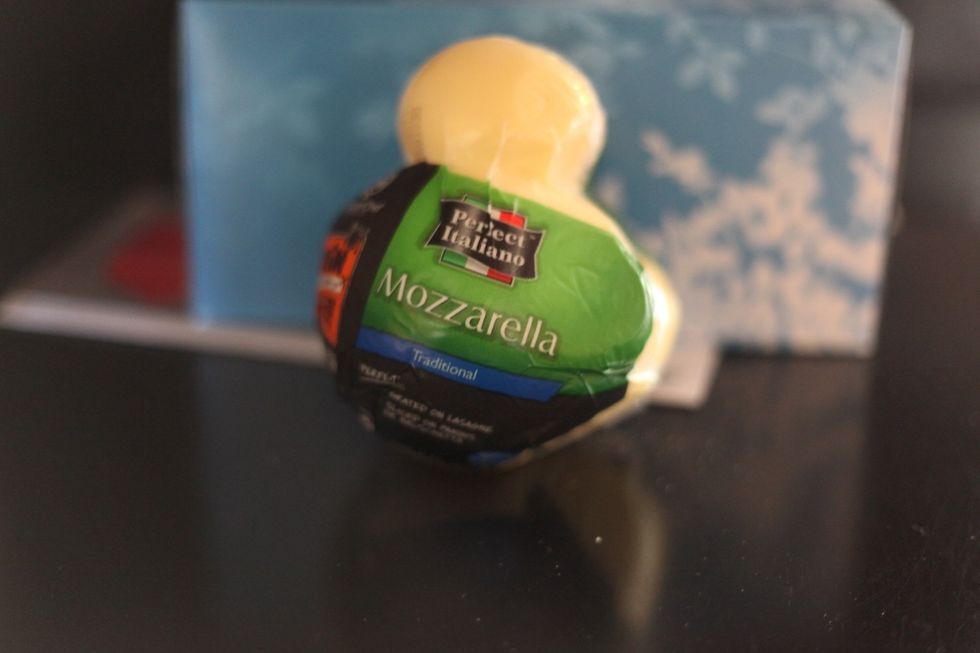 500 grams of your favourite Mozzarella cheese grated. You can buy it already grated. But let's not be lazy.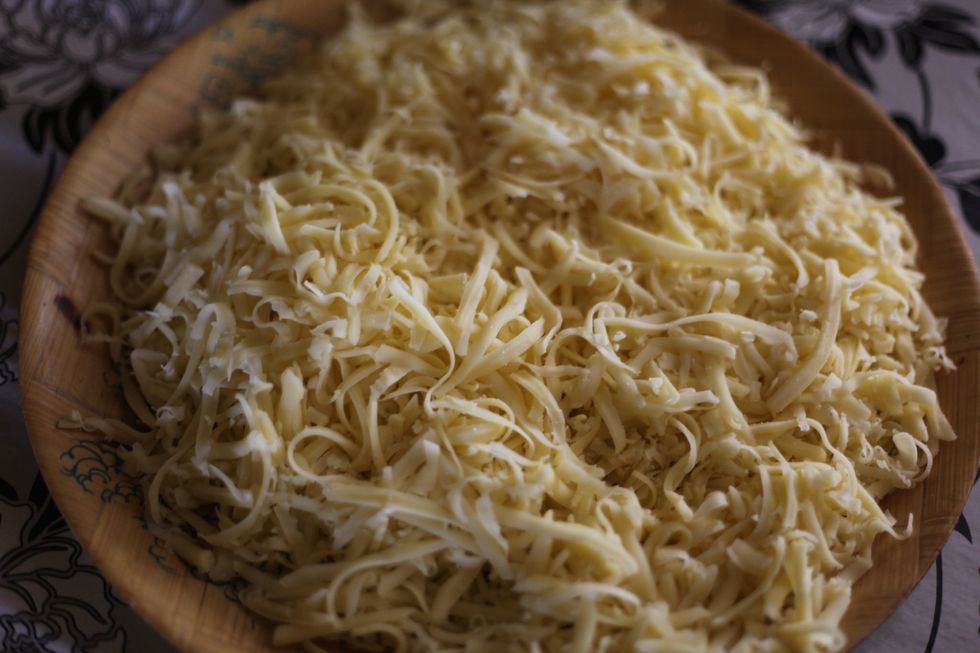 Let the cheese set to room temperature.
750 grams of coarse semolina. We will mix this coarse semolina with the fine semolina.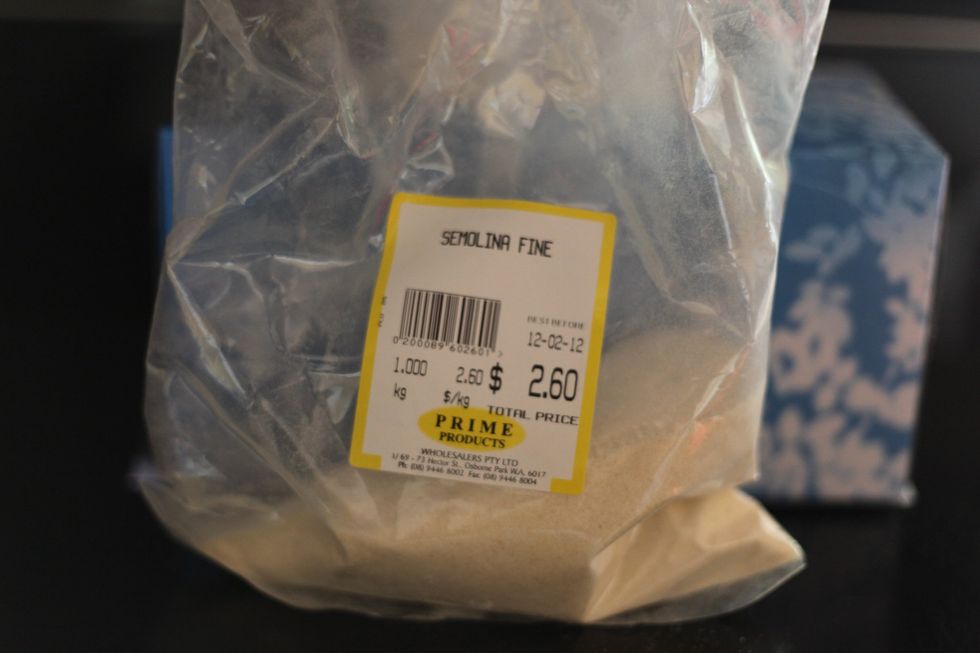 250 grams of fine semolina to mix with the coarse semolina.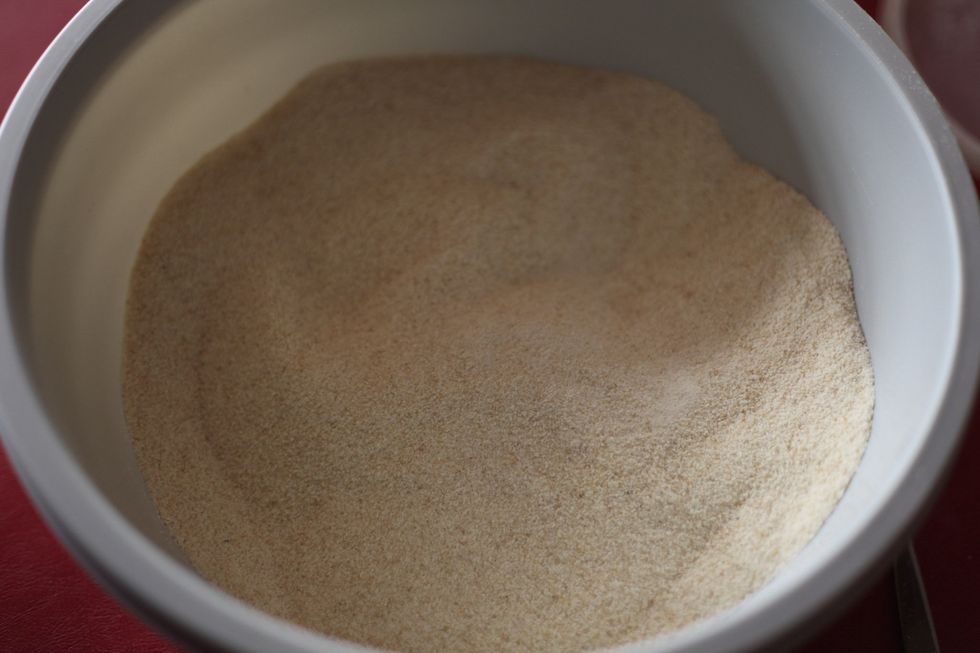 Place it all in your mixing bowl.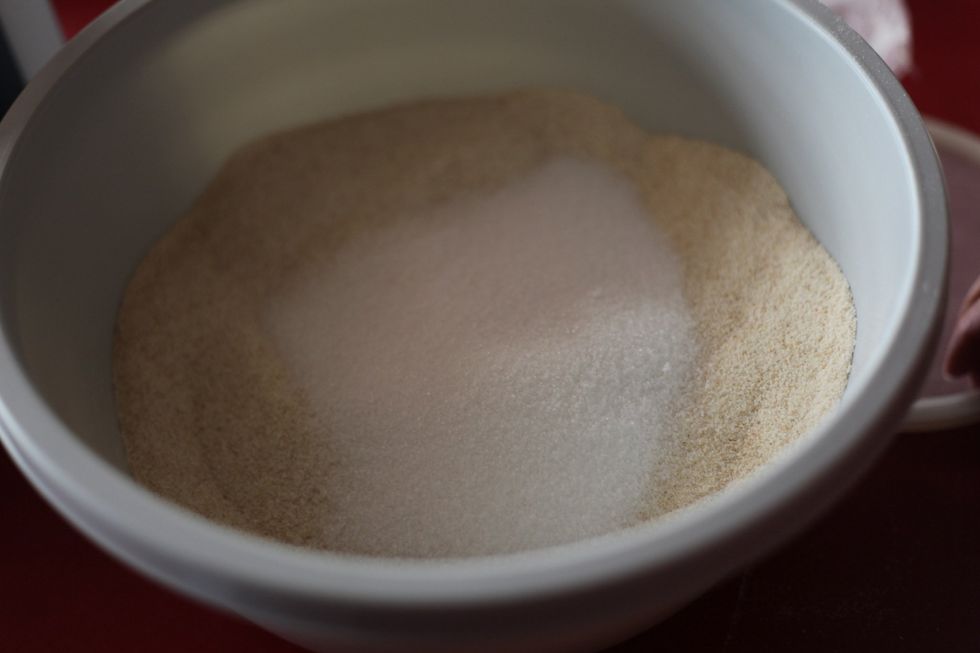 Add 1 cup of sugar. You can add less if you don't want it too sweet.
1 cup of melted butter. The butter needs to be fully melted.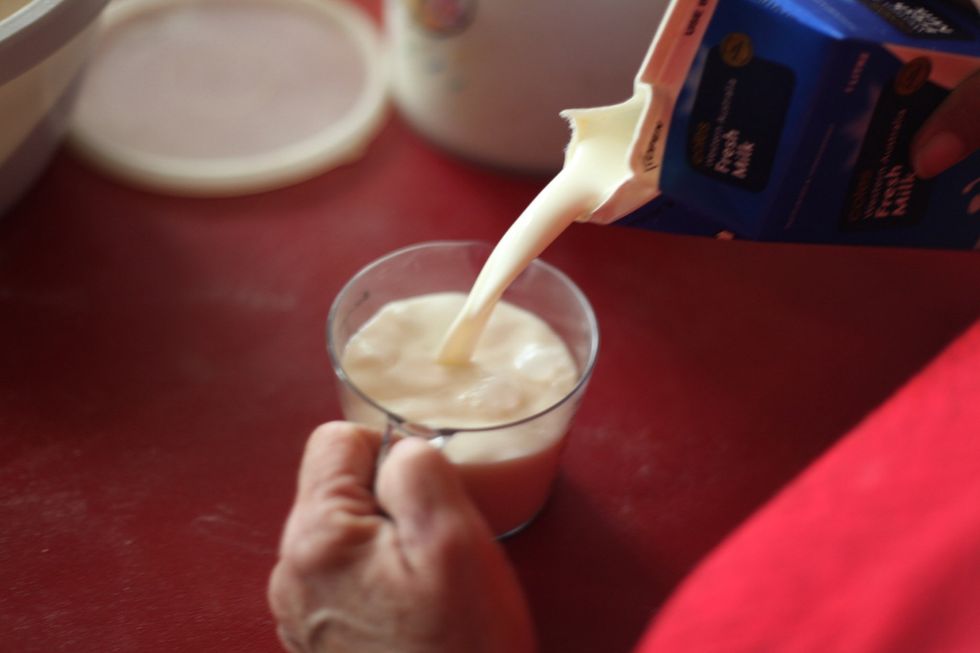 1&1/2 cup of warm milk. Zap it in the microwave for 30 seconds.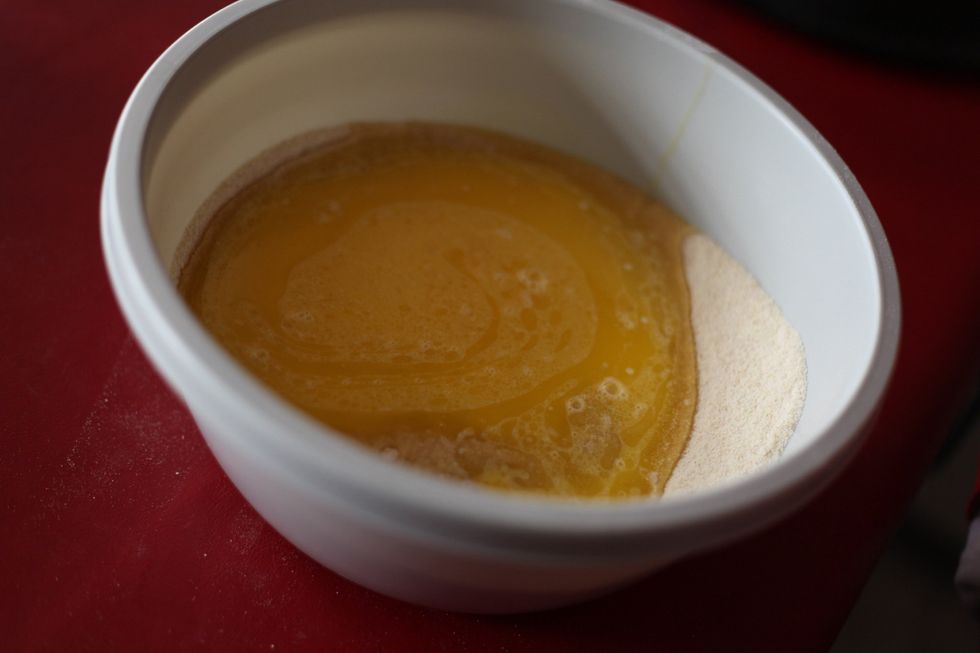 Add the milk and butter to your semolina mix. So far so good? Easy right? Not so easy. Let's get to the tricky parts.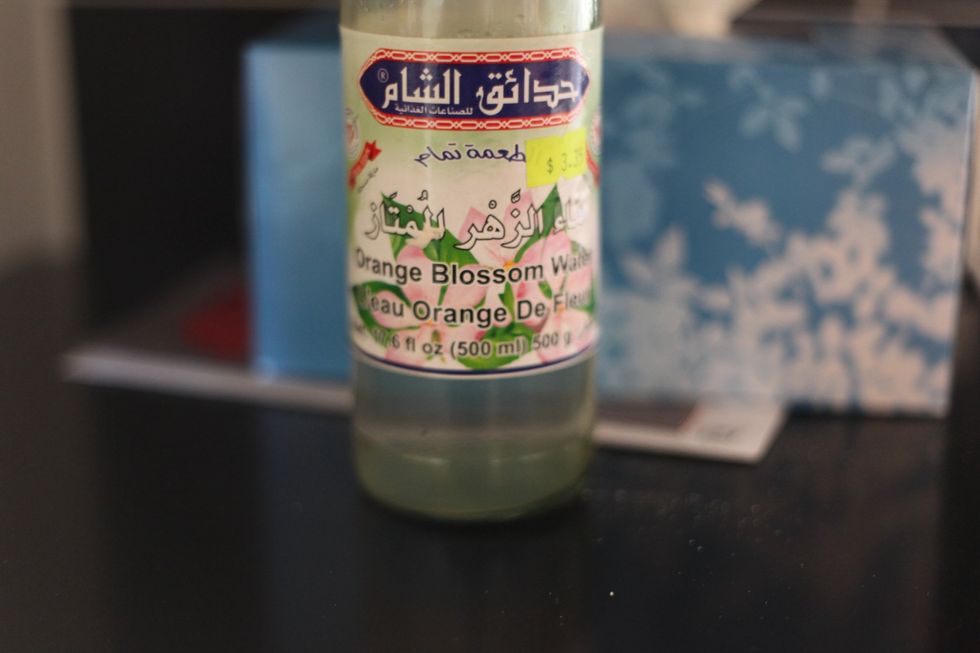 1/2 cup of orange blossom into your mix. Did you wash your hands? It's time to play!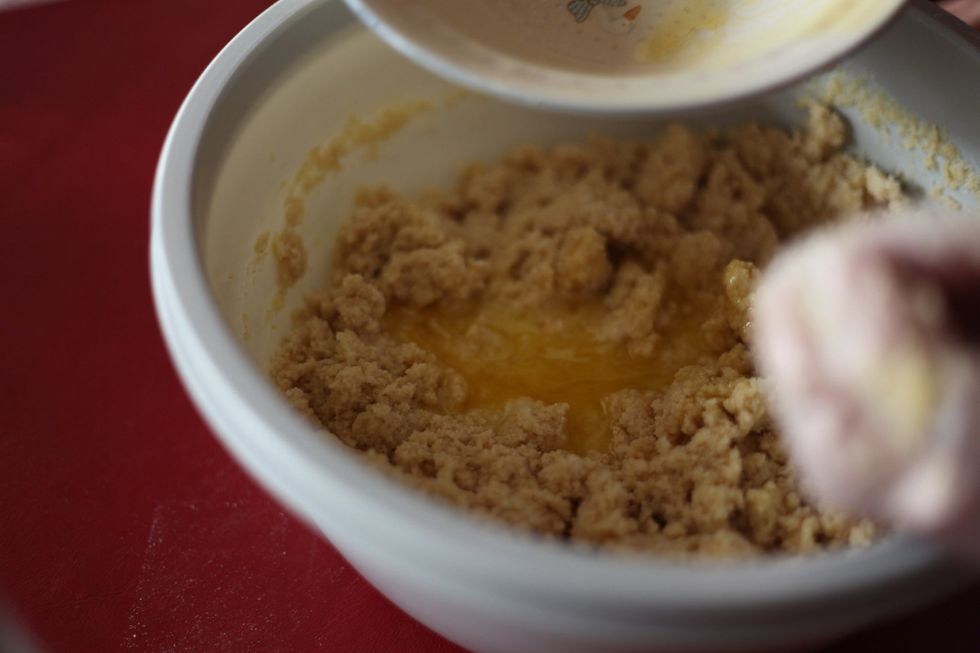 Mix mix mix crushing the mix between your fingers and make it into a crumbly dough.
Crumble small pieces into a flat baking tray. You can use a pizza tray if you have one.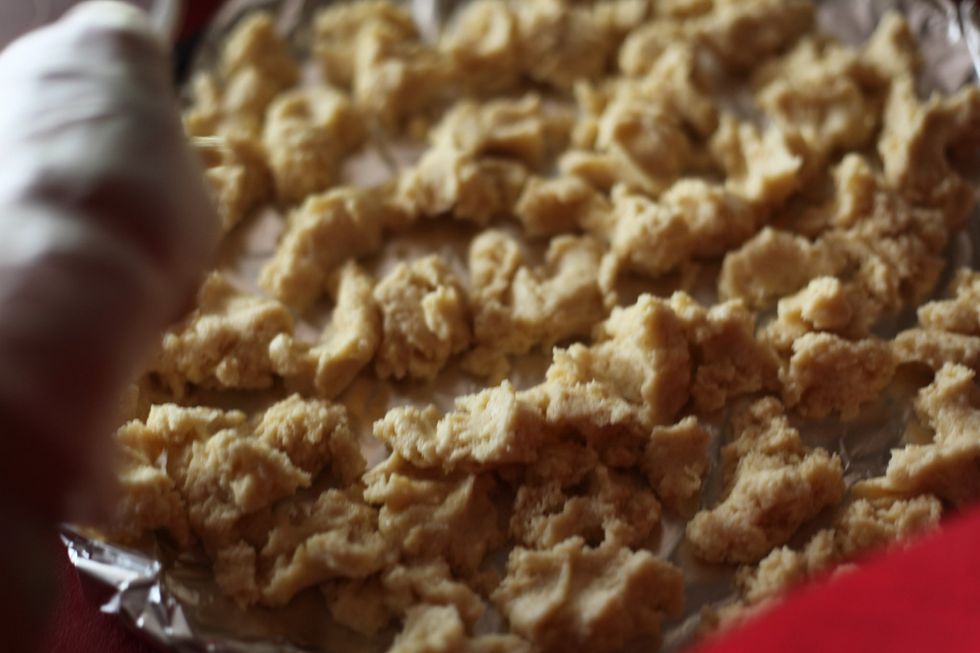 Bake in the oven for 20 minutes on a preheated oven to 200 degrees Celsius.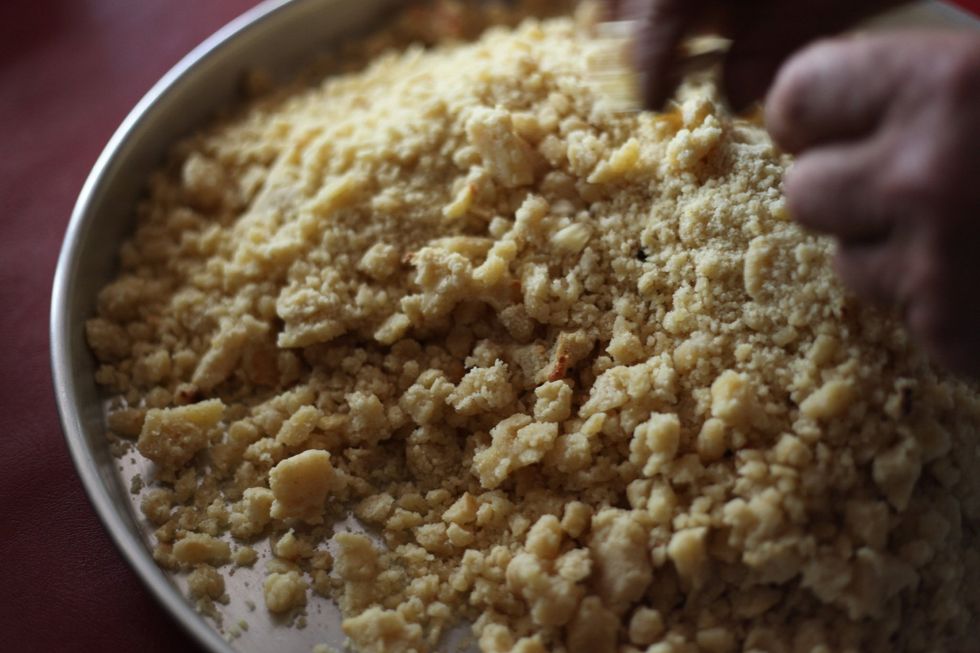 Once it's cooked it's time to turn it back into flour using a moulimix or blender lol. Weird isn't it! Sacred recipes shouldn't be changed. Let's keep going.
Using one of these machines or your high speed blender mix for a few minutes to break up the semolina crumbs.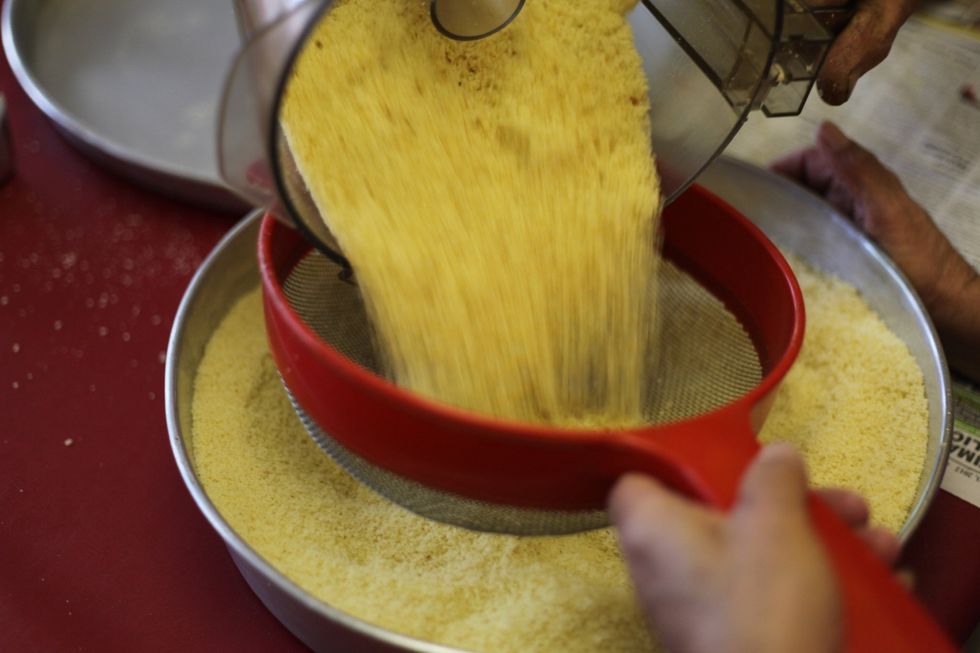 Sift the semolina crumb that you've just blended. Remove any burnt or hard bits.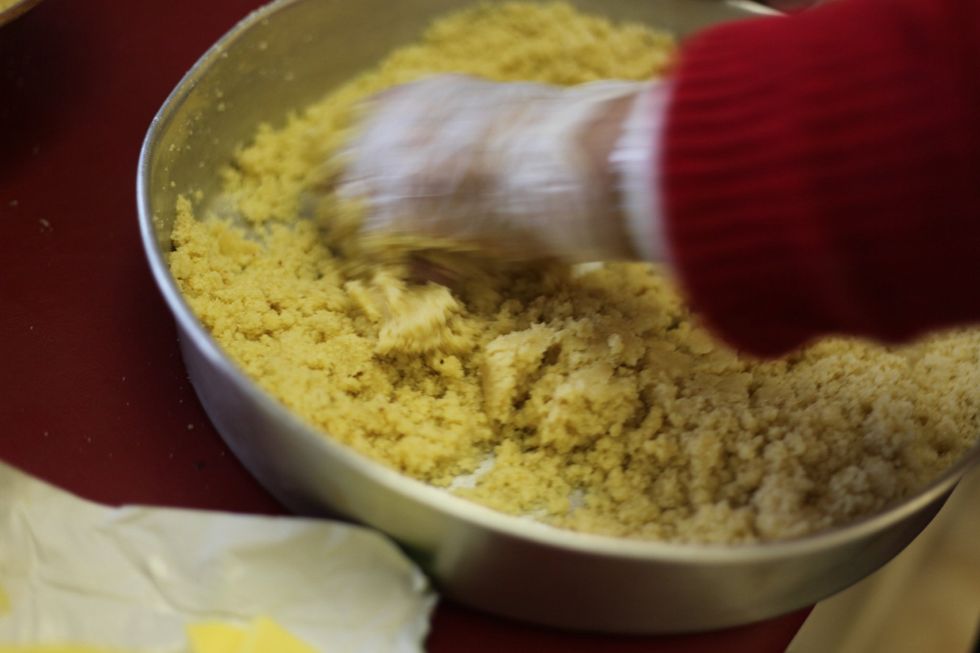 Add a tablespoon of orange blossom water at a time to bring the mix in small dough. This part has no fixed measurement. Just don't soak the mix.
Use a shallow aluminum baking tray and cover fully with butter. Wearing Gloves optional.
Now start filling your tray with your crumbly Dough. Press as much as you can to about 1 cm up, all the way around.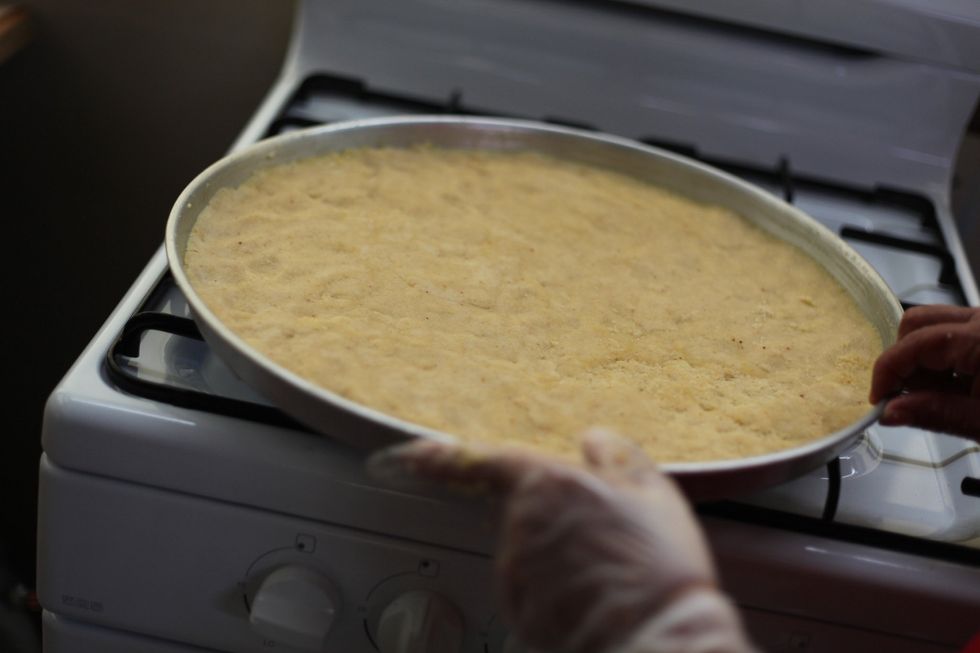 There are 2 options to cook this: This method uses the stove. Place the baking tray on the stove and turn the tray around and around. We only want to cook the bottom.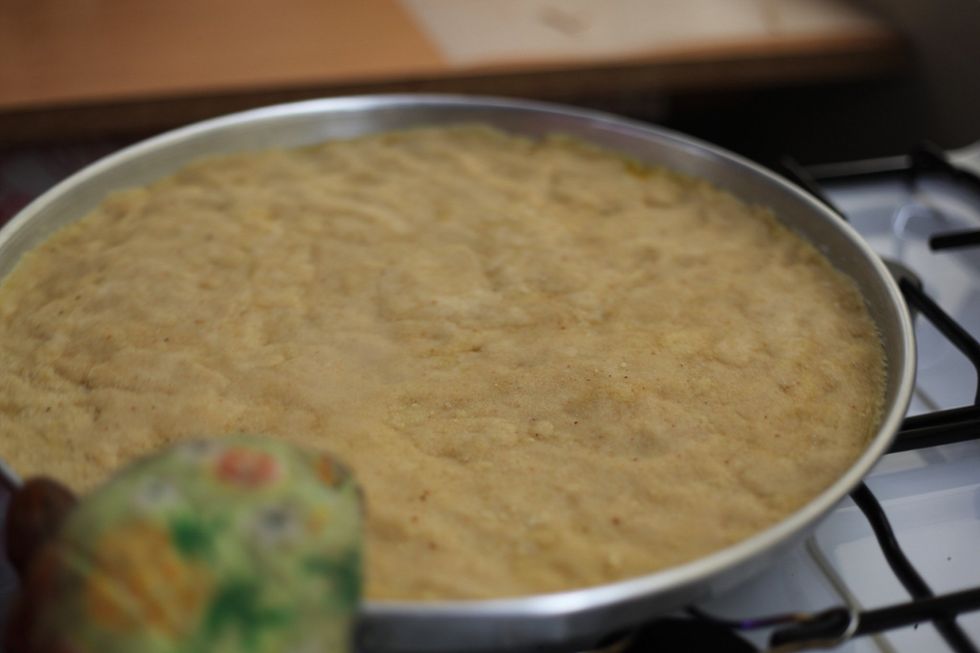 You will notice it starts to bubble up a little bit on some of the sides. That's normal. But don't burn it. I burnt mine.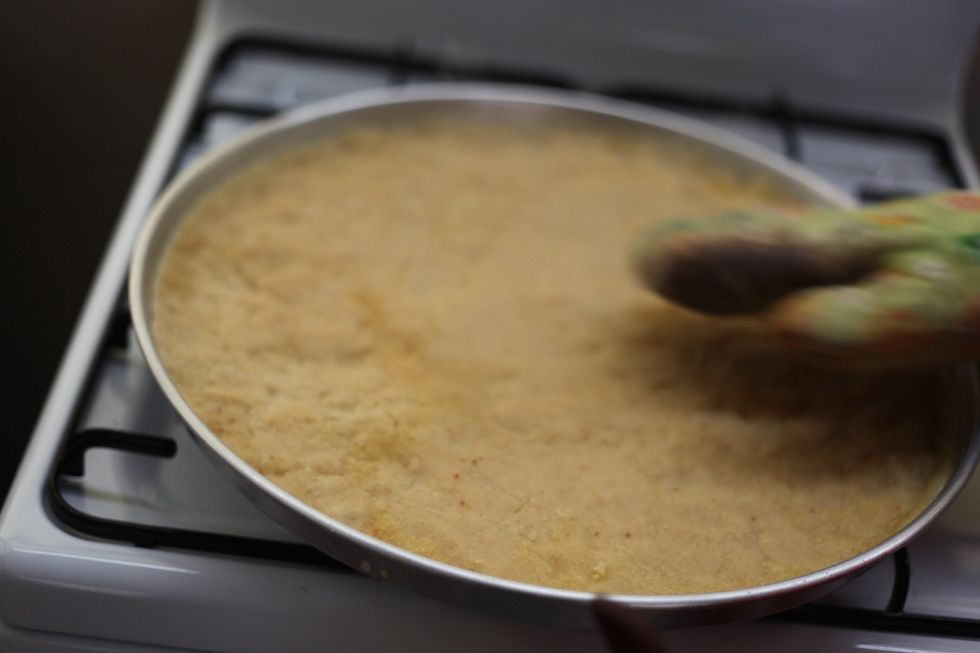 Second option is to cover it with aluminum foil and bake for 15 minutes. Remember we only want to crisp the bottom.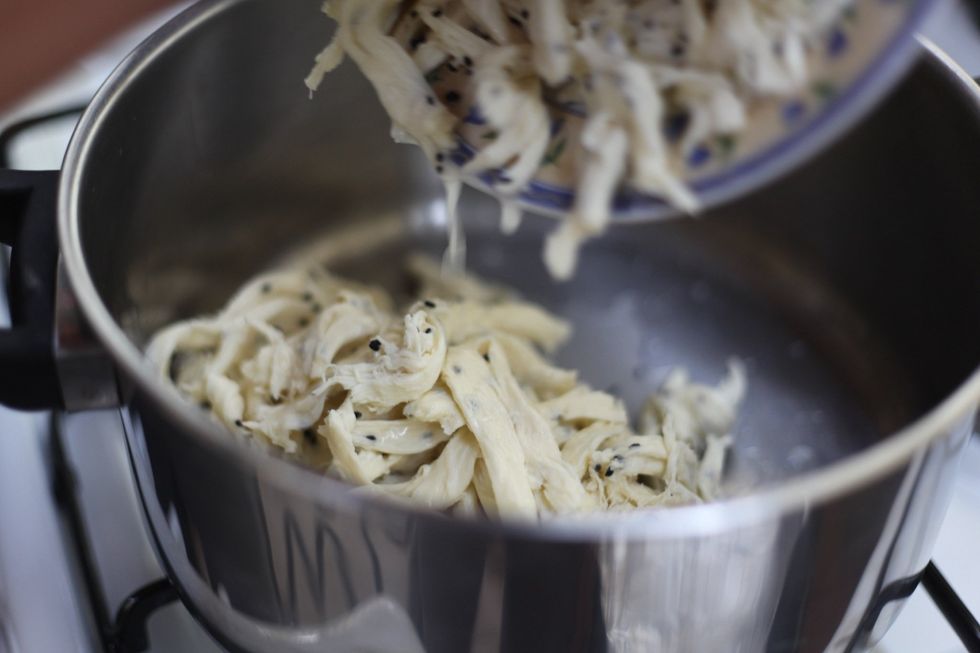 Now the cheese: add both cheeses into your pot on medium heat. Don't leave the pot alone, you must stir continuously.
Add small amounts at a time is the best way to do this.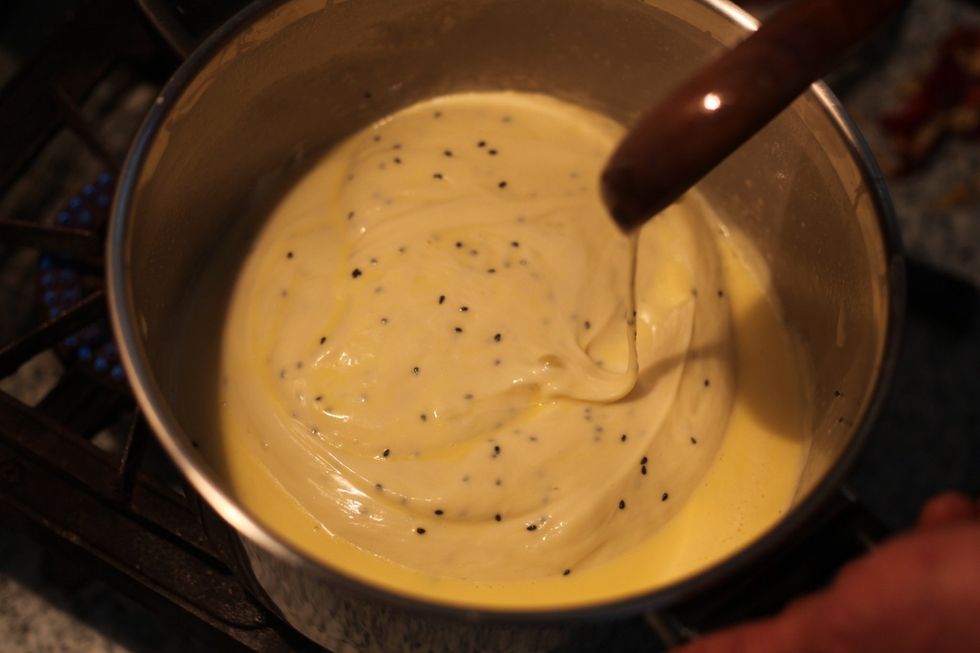 Don't worry if your cheese becomes watery. Keep stirring gently.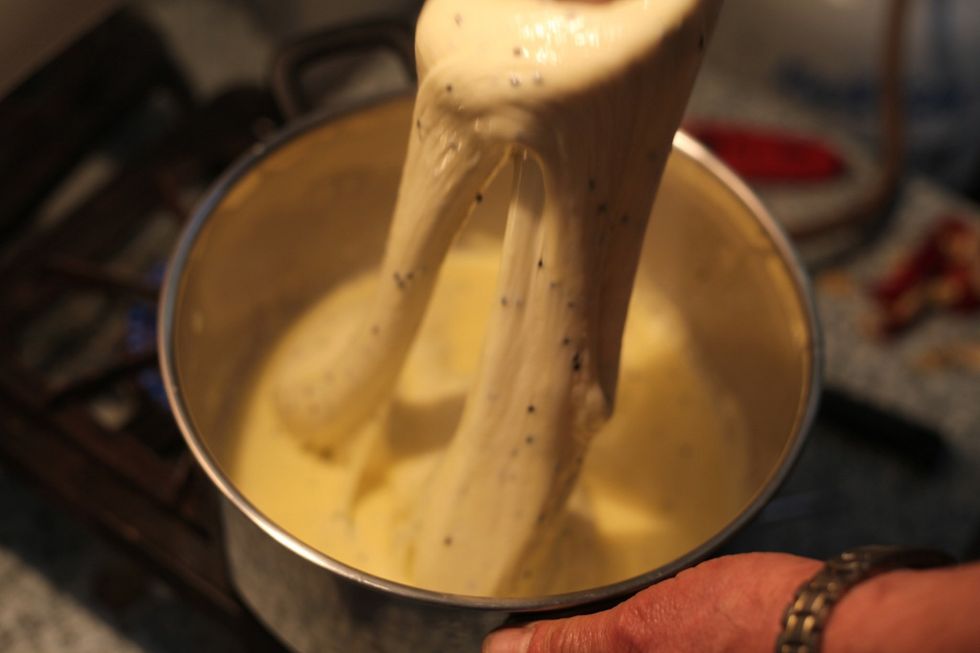 Lift it out and drop it back in to stretch it.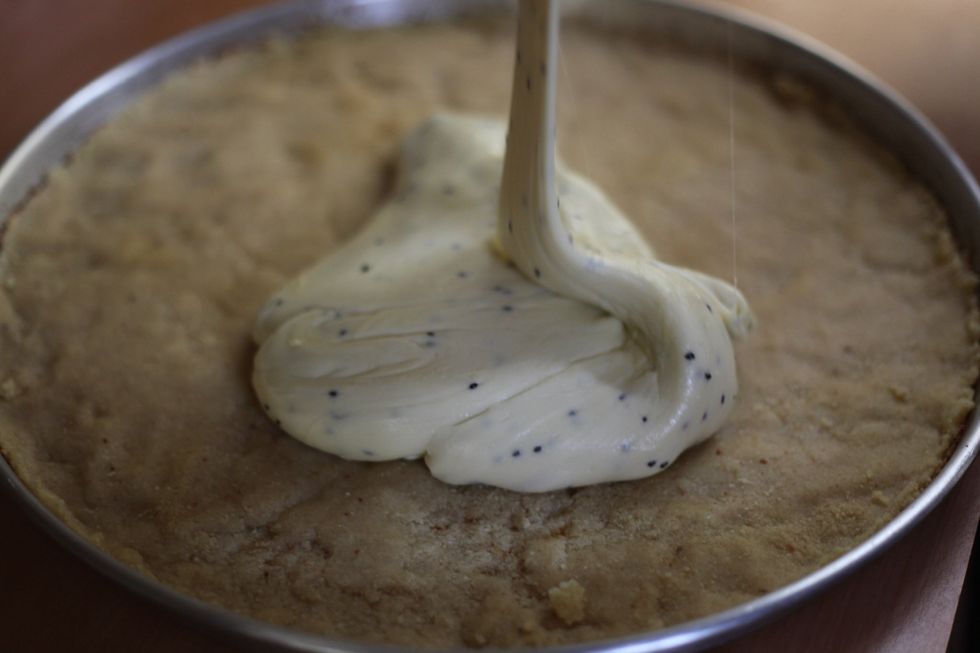 Once it's fully melted place the cheese right on top of the baked semolina base. You need to be fast as the cheese will set quickly.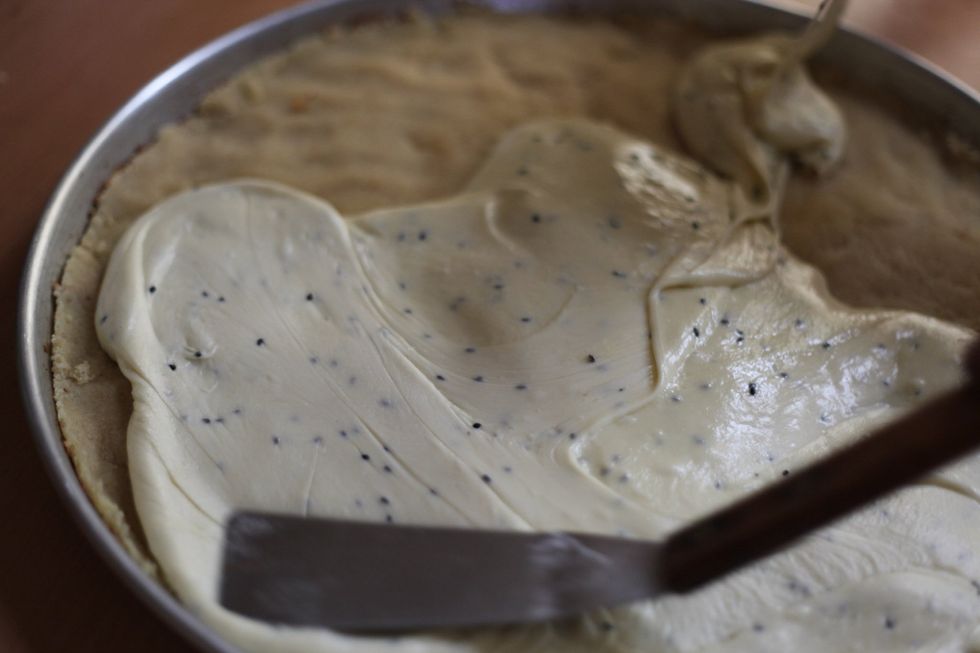 With your spatula spread the stretchy cheese all around the base. Your cheese and base should be hot.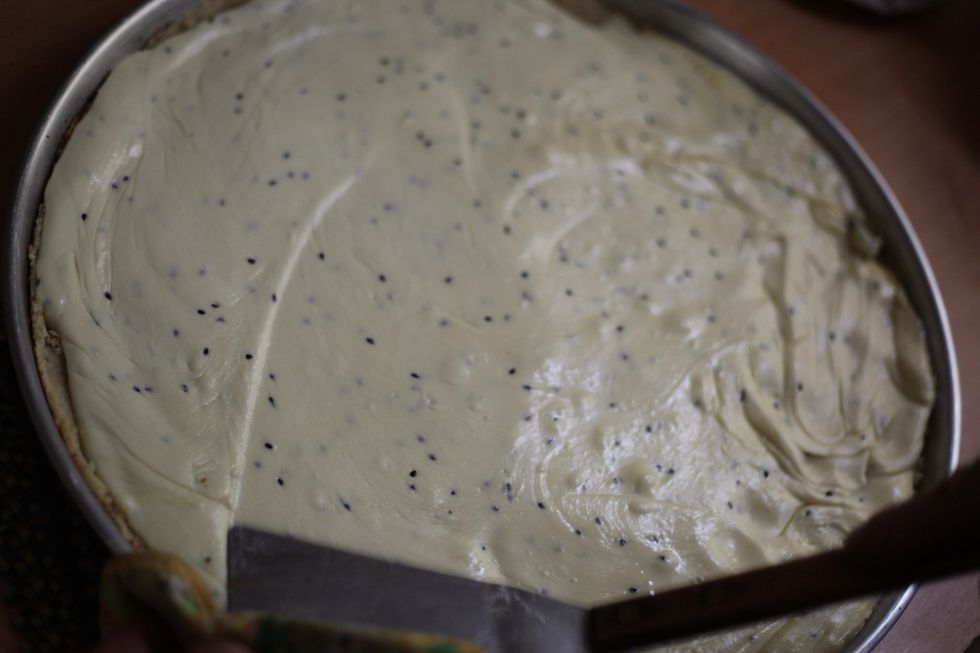 Once your cheese is on the base. Leave it for just a few minutes, until you can touch the cheese.
Get a bigger flat tray cover the small tray and flip it.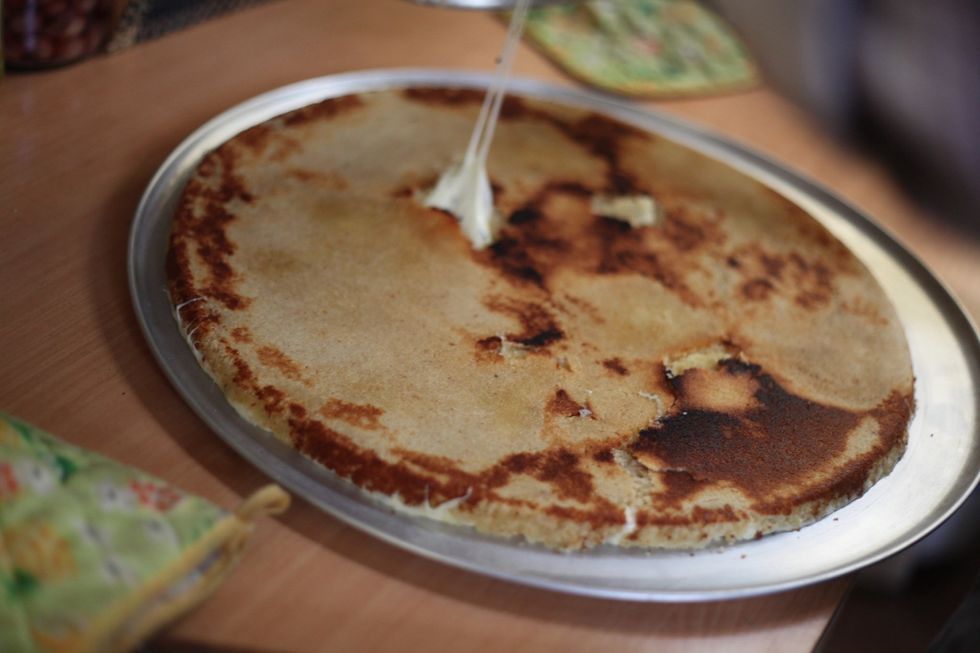 This is what happens if you don't turn the tray while cooking it on your stove. This is a dish that requires a lot of attention and after 6 attempts at this, today is our better attempts.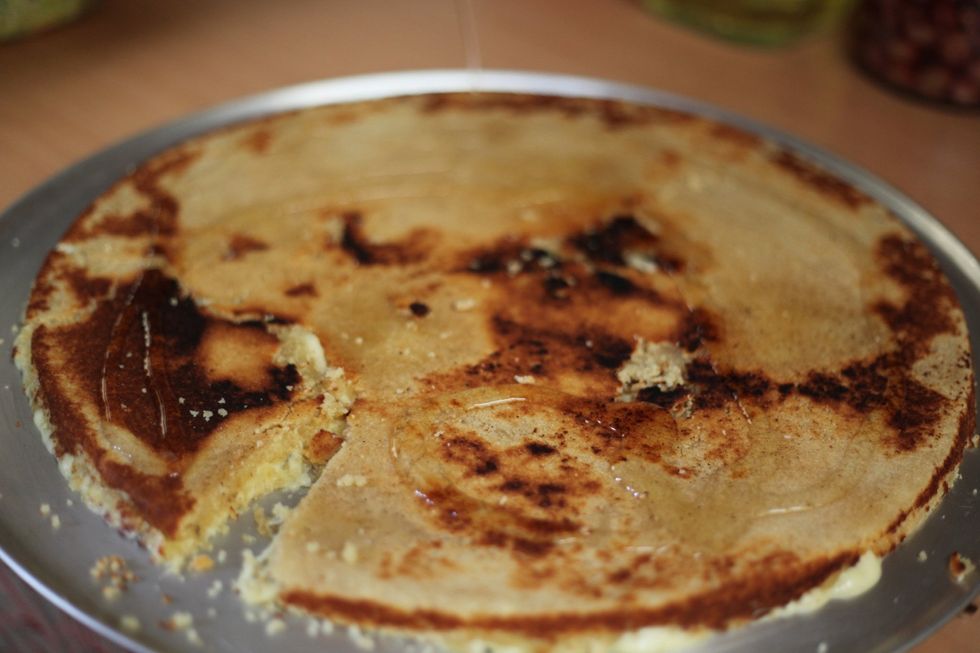 While its hot, pour your sugar syrup (sugar syrup, lemon and orange blossom water) all over.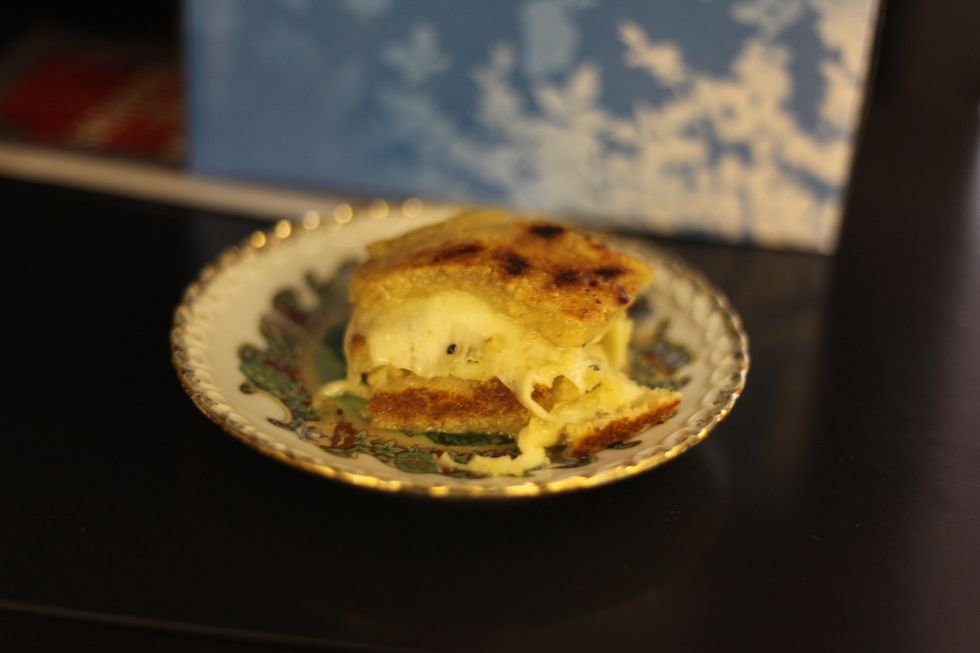 Cut up into slices and store in the fridge. When you want to eat it, zap it in the microwave for 40 seconds and pour more sugar syrup on the top.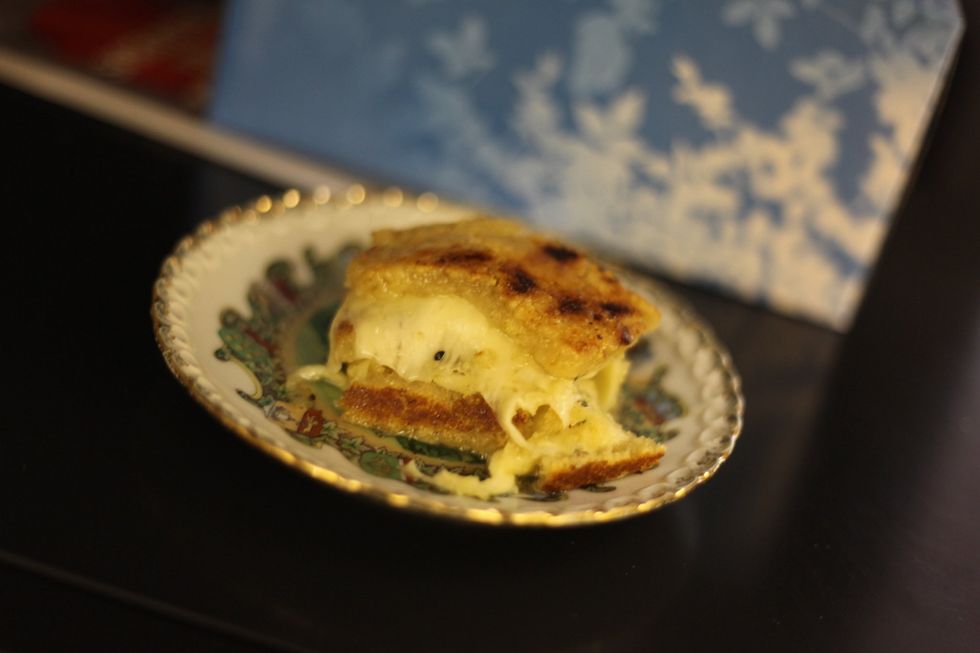 Sugar syrup recipe: Heat up liquid sugar, 1/2-1 lemon and 1/2 cup of orange blossom. Stir until it just starts to boil and turn off the heat. Store in the fridge for use anytime :)
Thank you for viewing. Please follow us for more unique and hearty dishes. Love hearing from you. If you know how to improve this recipe, we'd love to hear your feedback.
250.0g String Cheese
375.0g Mozzarella Cheese
2.0c Milk
750.0g Coarse Semolina
250.0g Fine Semolina
1.0c Water
1.0c White Sugar
1.0c Melted Butter
2.0c Orange Blossom Water
1.0 Sugar Syrup
2.0 Lemons
Michel Daher
Micho here. Amateur experimental chef and lover of food. Thanks for all your support. Join my Food Journey www.naturallygoodfood.com