How to cook sweet and sour dry fried prawns (har lok)
Cook Sweet and Sour Dry Fried Prawns (Har Lok)
771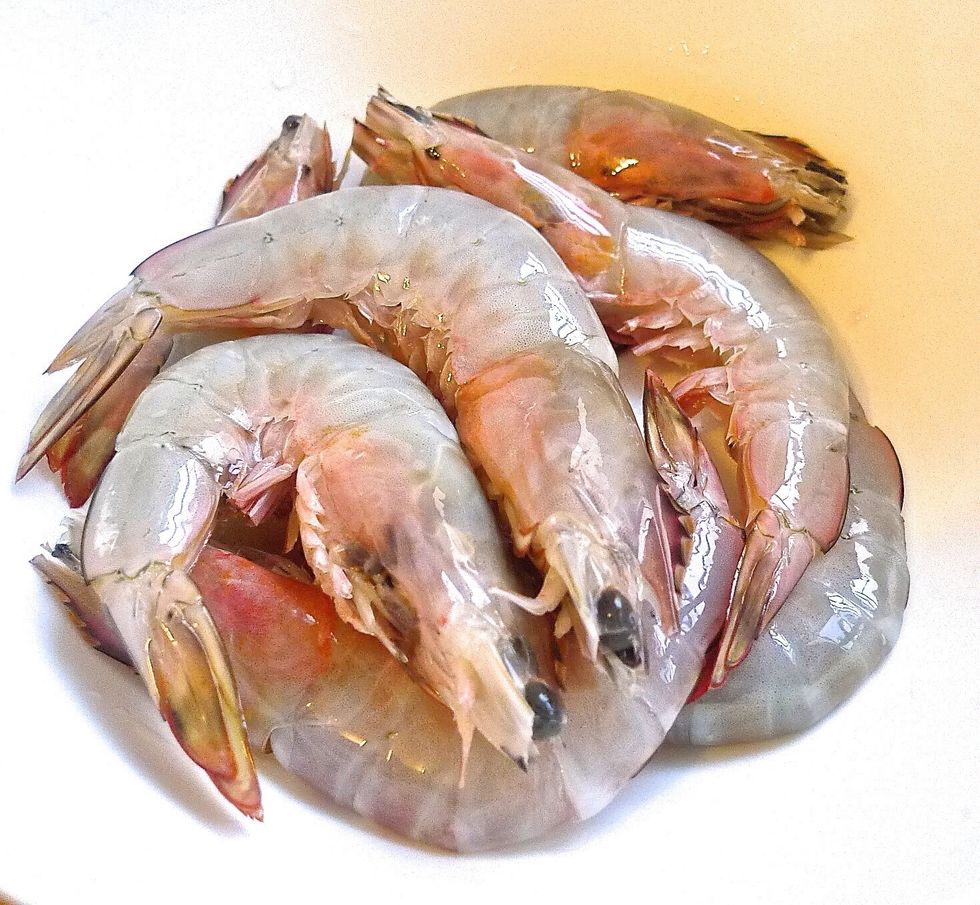 To fry sweet and sour dry fried prawns, first clean up the prawns. Use scissors to trim the prawns,
Rinse and drain prawns on plate lined with paper towels.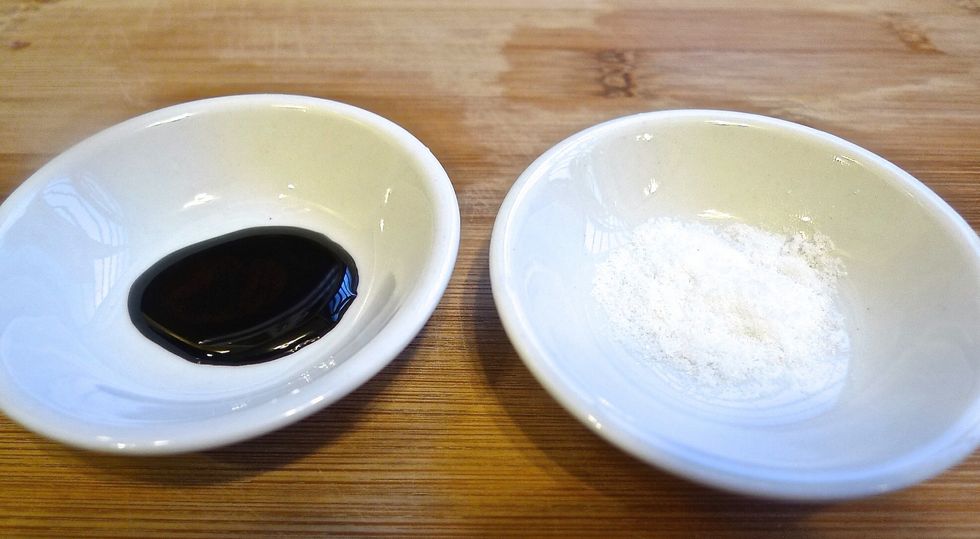 Prepare salt and dark soy sauce to marinate the rinsed prawns.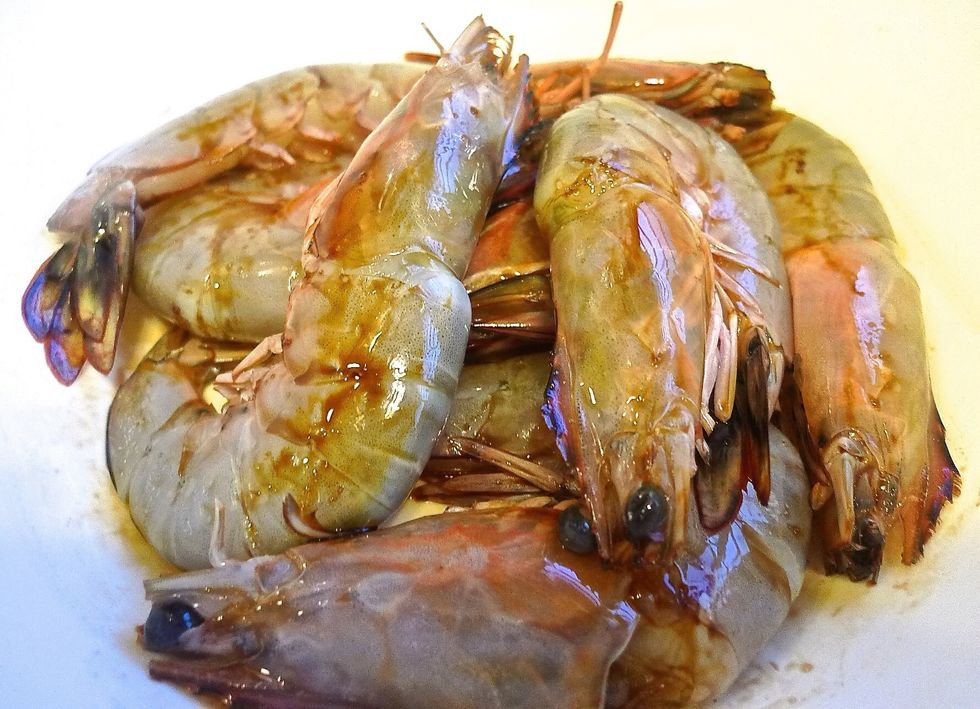 Marinate the prawns with the salt and dark soy sauce for 20 minutes.
Meanwhile prepare the sauce ingredients for the prawns.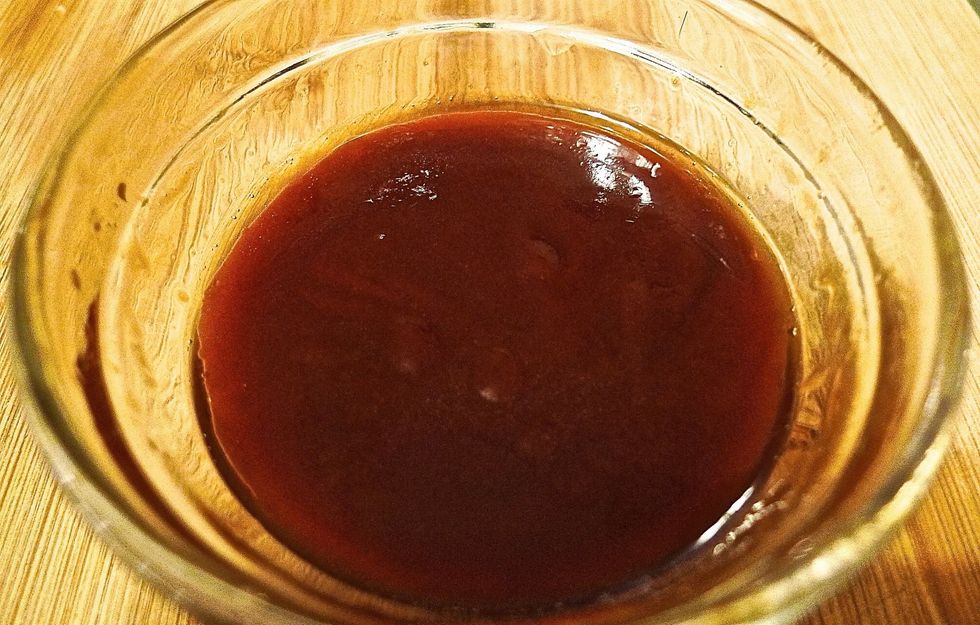 Combine all the sauce ingredients in a small bowl. Mix thoroughly and set aside.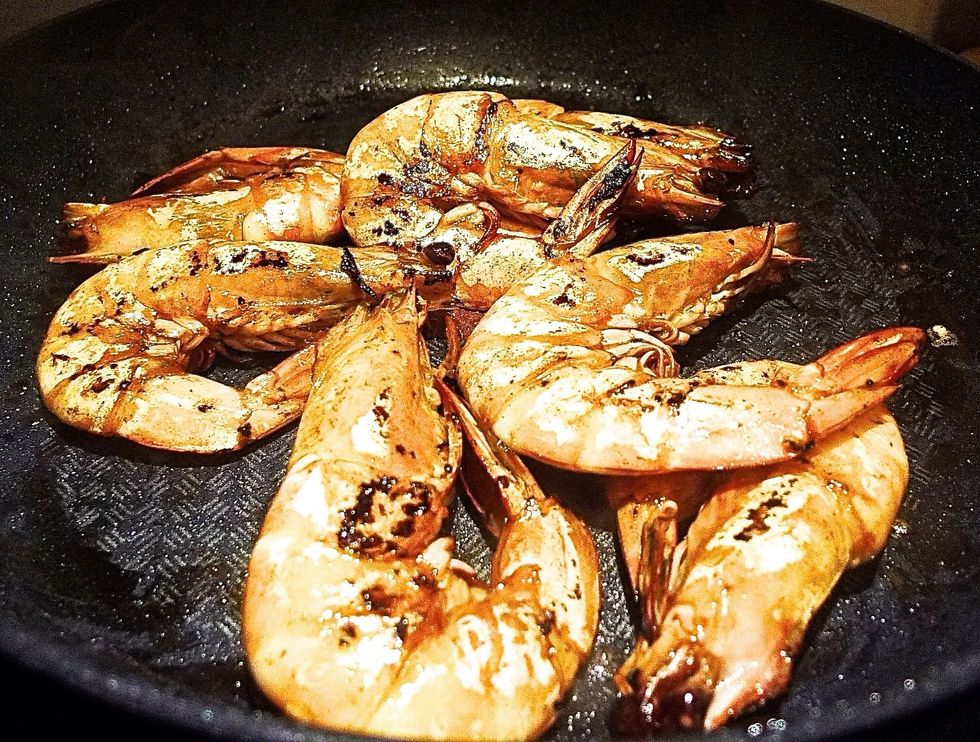 Heat oil in wok until just smoking. Deep fry prawns in hot oil till almost cooked about 1 to 2 minutes. This step is important to seal the juices in. If insufficient oil, the juices will drain out.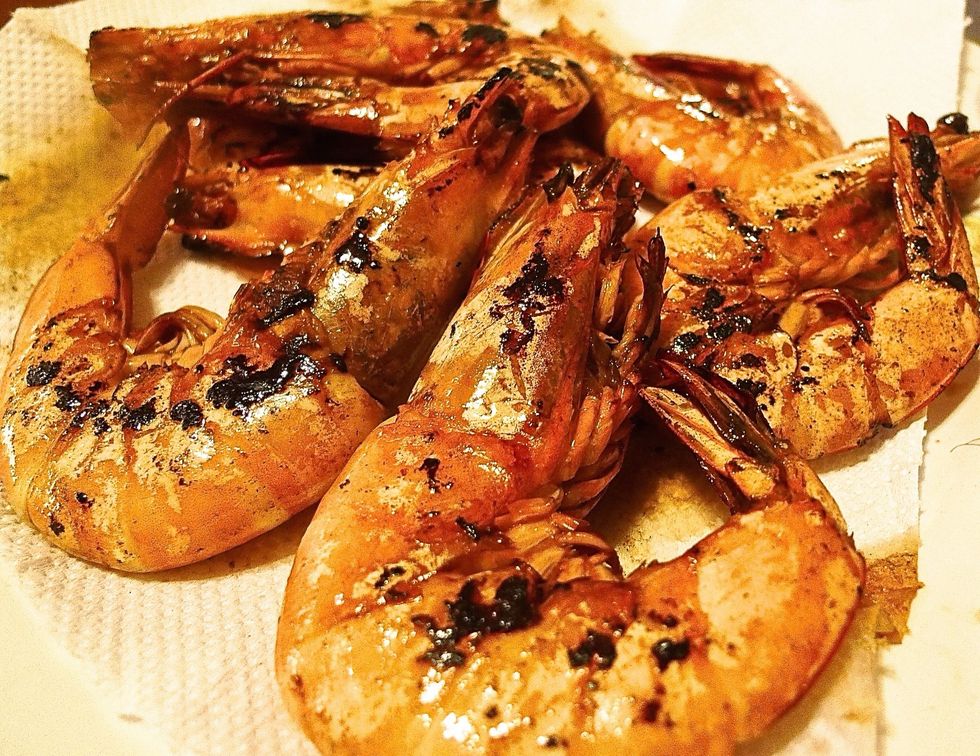 Remove the seared prawns immediately from wok and place on plate lined with paper towels to drain.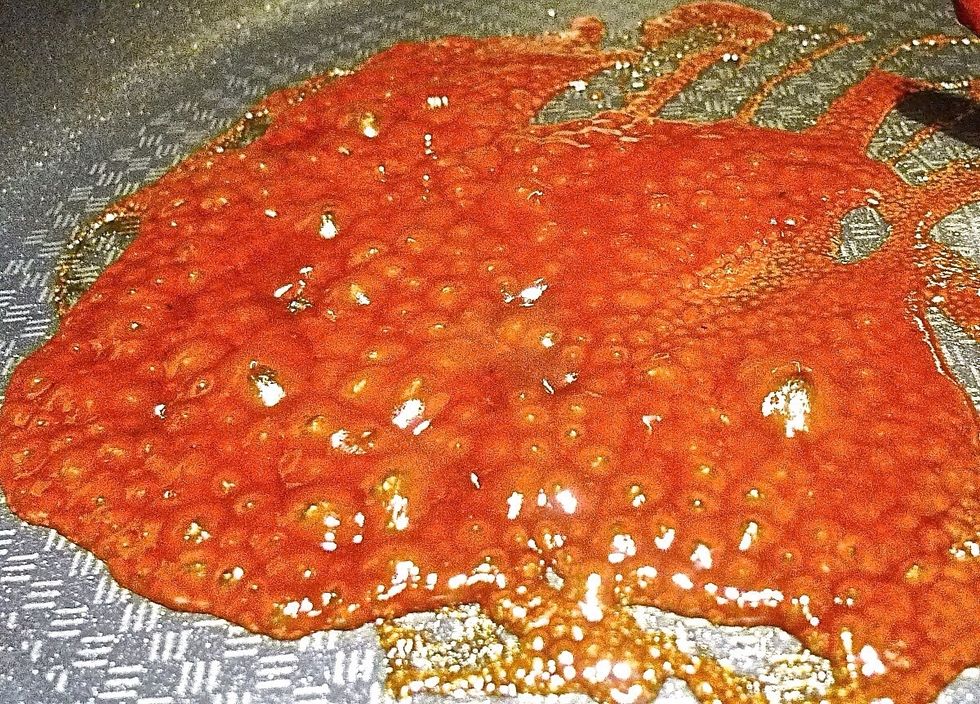 Using the same wok, add in the Worcestershire sauce mixture. Heat till sauce is slightly thickened. Taste and adjust seasoning if needed.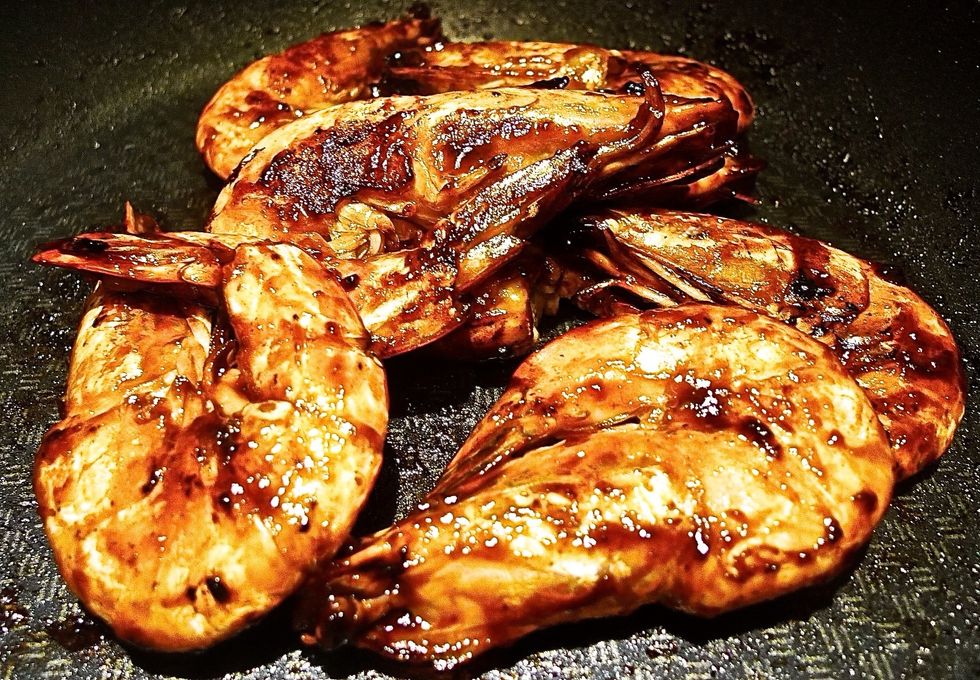 Add in the seared prawns and toss till prawns are well coated and fully cooked. Then sprinkle a few drops of sesame oil on it.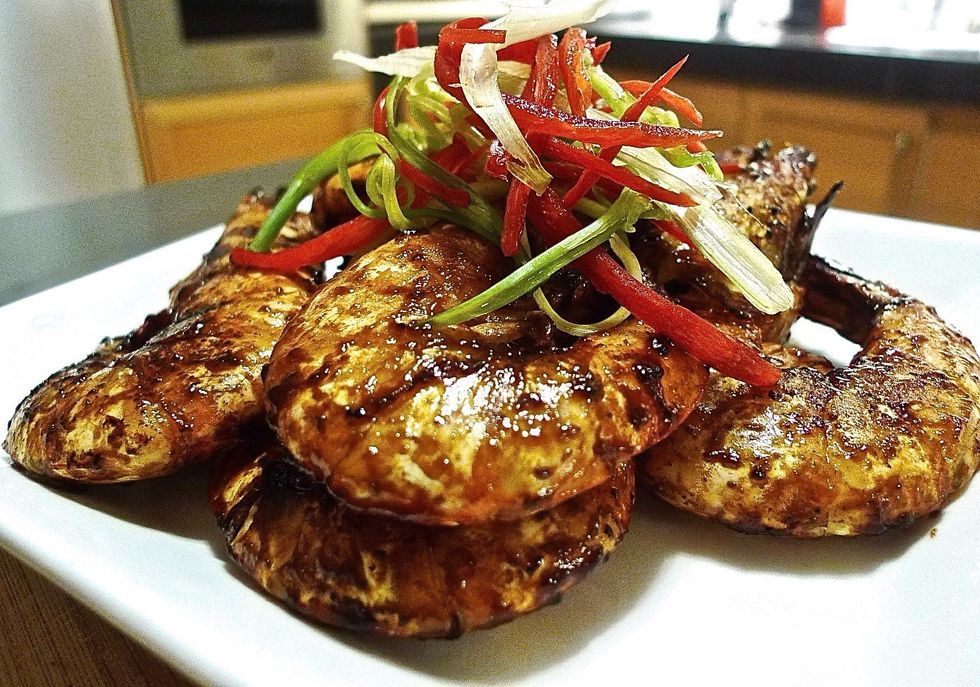 Scoop out onto serving plate. Garnish with green spring onions and red chilies strips.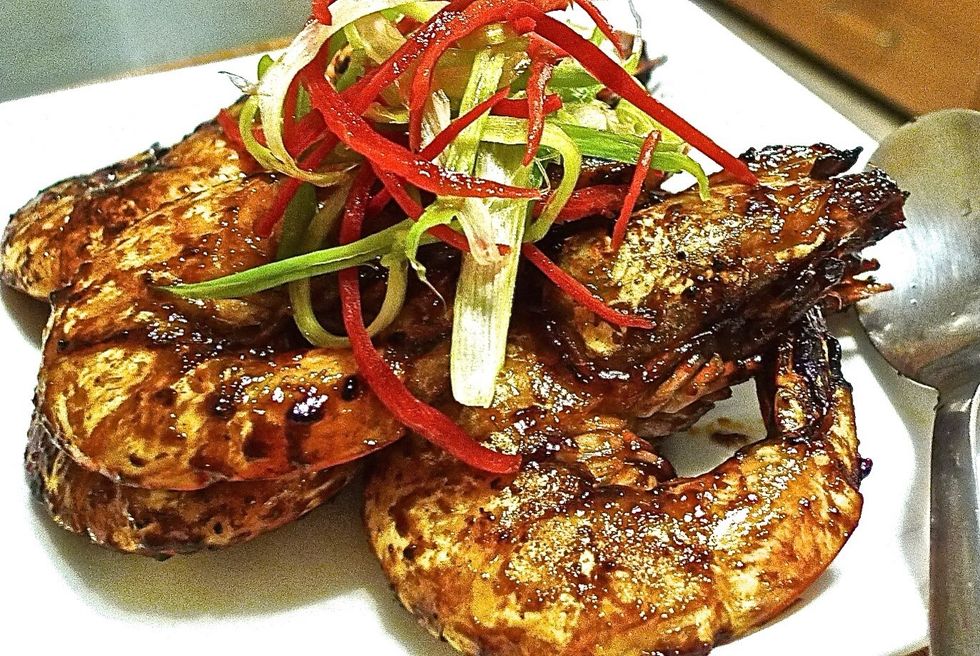 And you're done! Serve immediately when hot. So enjoy.
300.0g Prawns ( medium size )
1/2Tbsp Dark soy sauce
1/2tsp Salt
3.0Tbsp Tomato ketchup
3.0Tbsp Worcestershire sauce
1.0Tbsp Sugar
1/4tsp Sesame oil
Huang Kitchen
For more step-by-step recipes and cooking tips, visit my website at \nhttp://www.huangkitchen.com