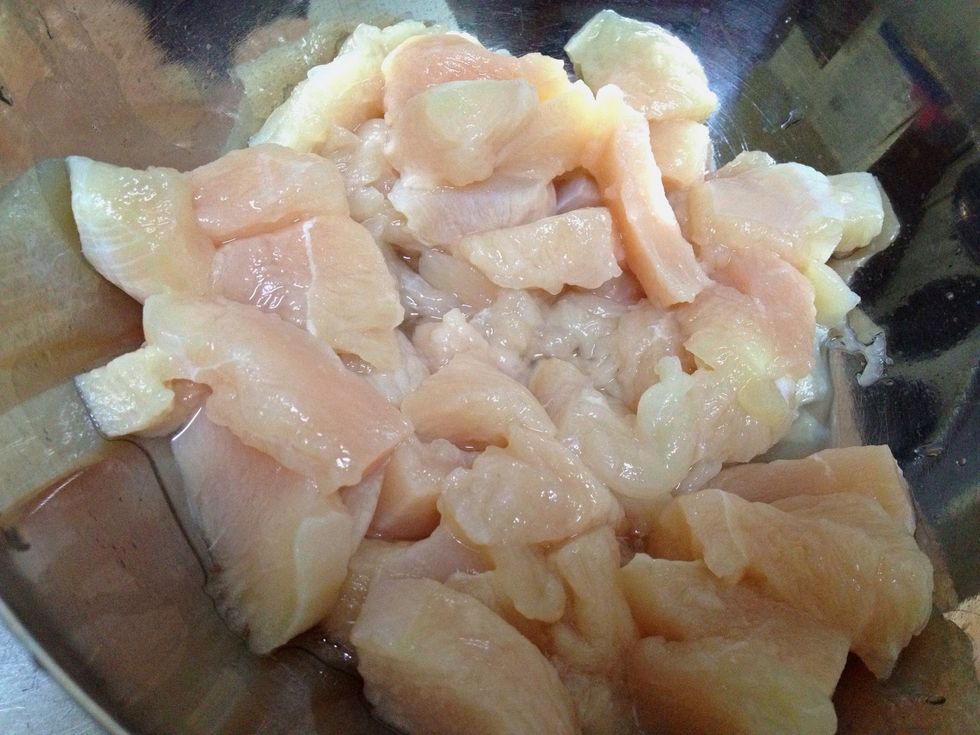 slice the chicken breast into bite-size pieces (note: you may substitute chicken with pork or fish. the rest of the recipe is still the same)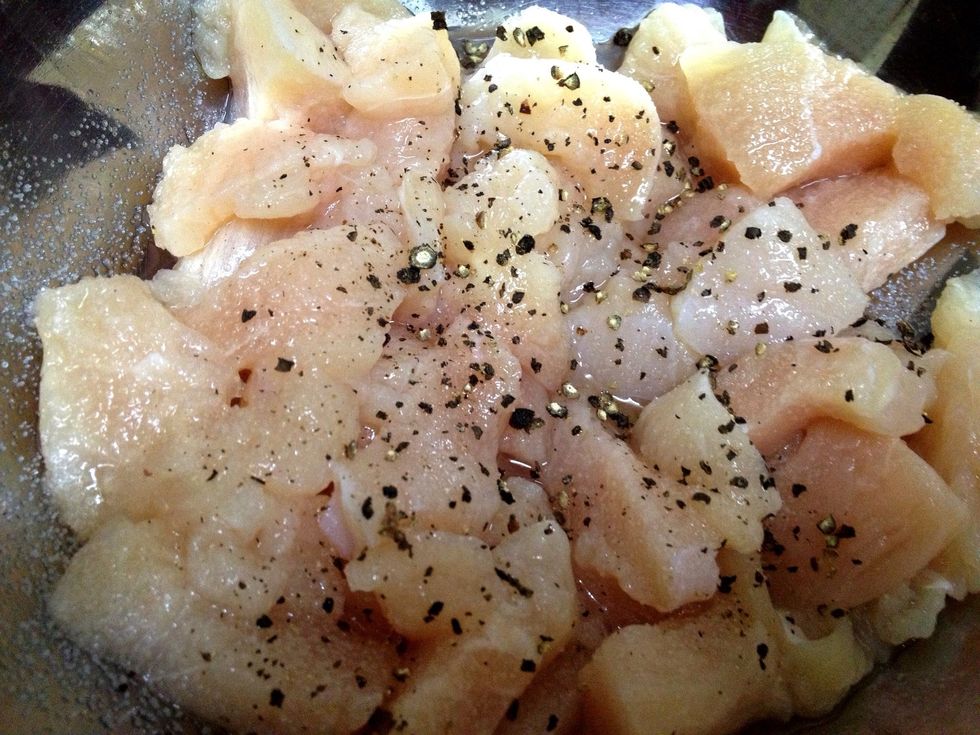 add salt and pepper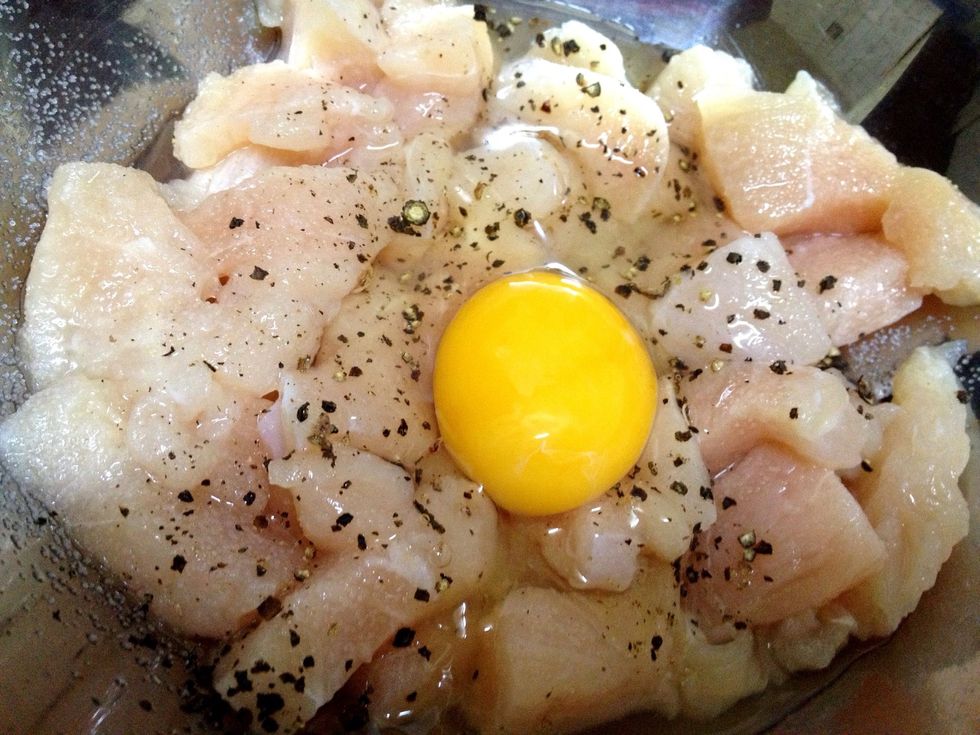 crack an egg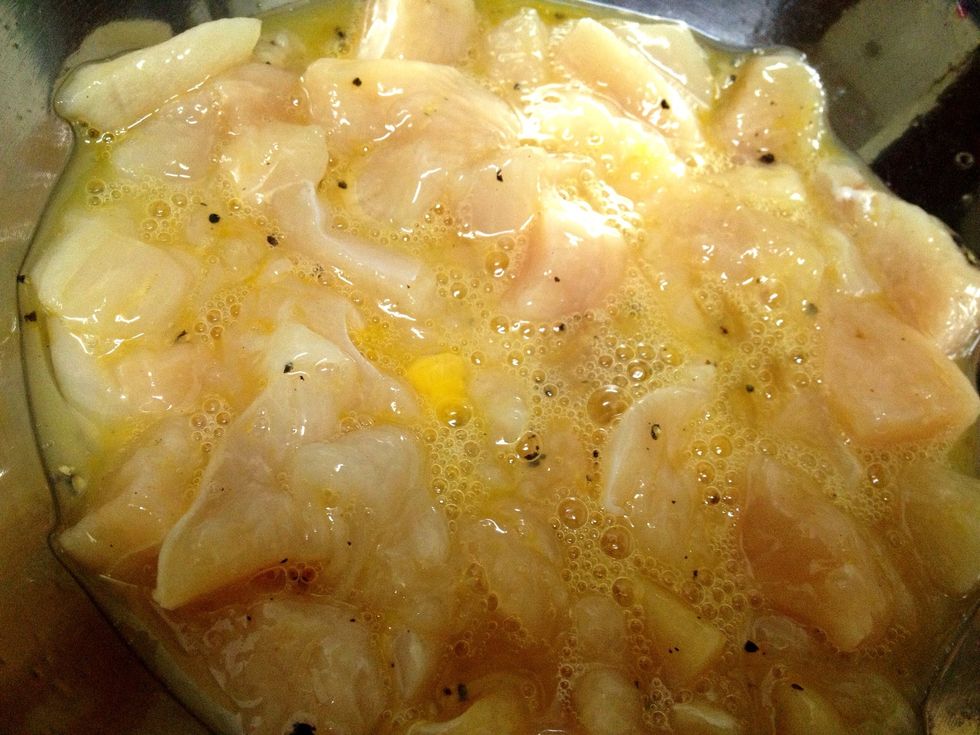 mix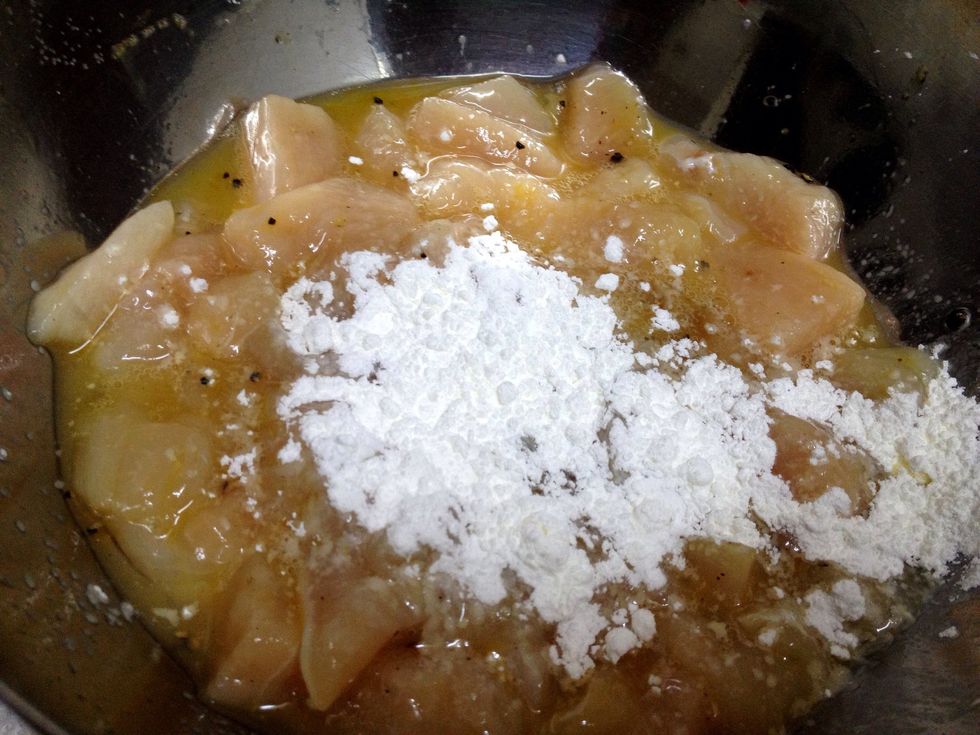 add cornstarch then mix lightly - dont overdo the mixing. (P.S. the cornstarch seals off the chicken when you fry it, making it crunchy on the outside but tender and juicy inside)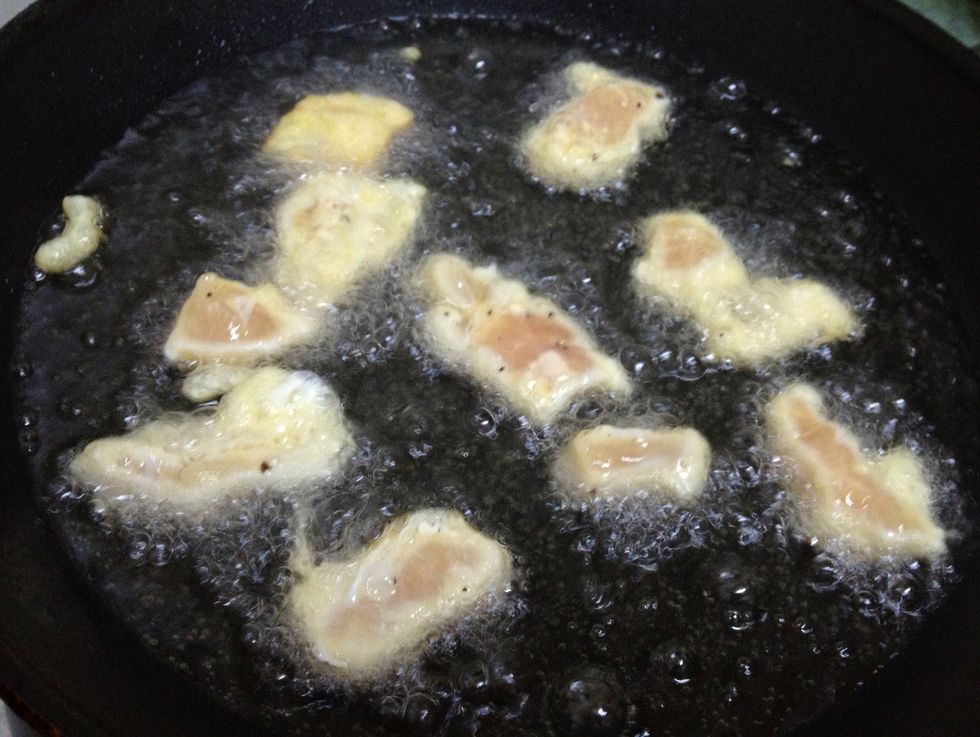 heat oil in pan and add the battered chicken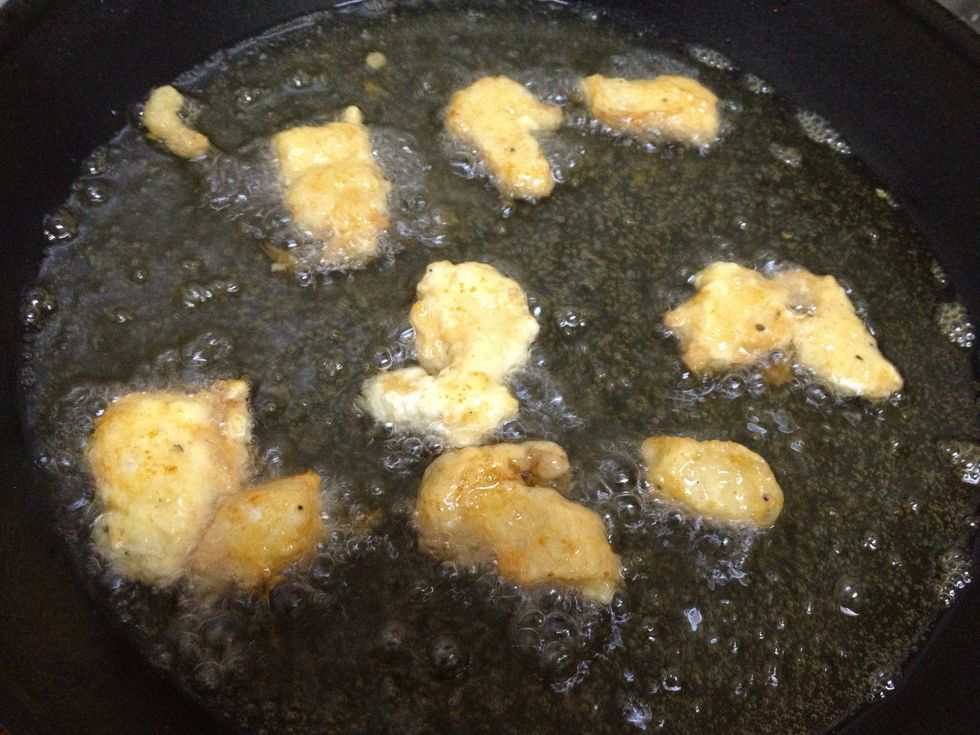 fry all the chicken until golden brown then set aside. now it's time to prepare the sauce.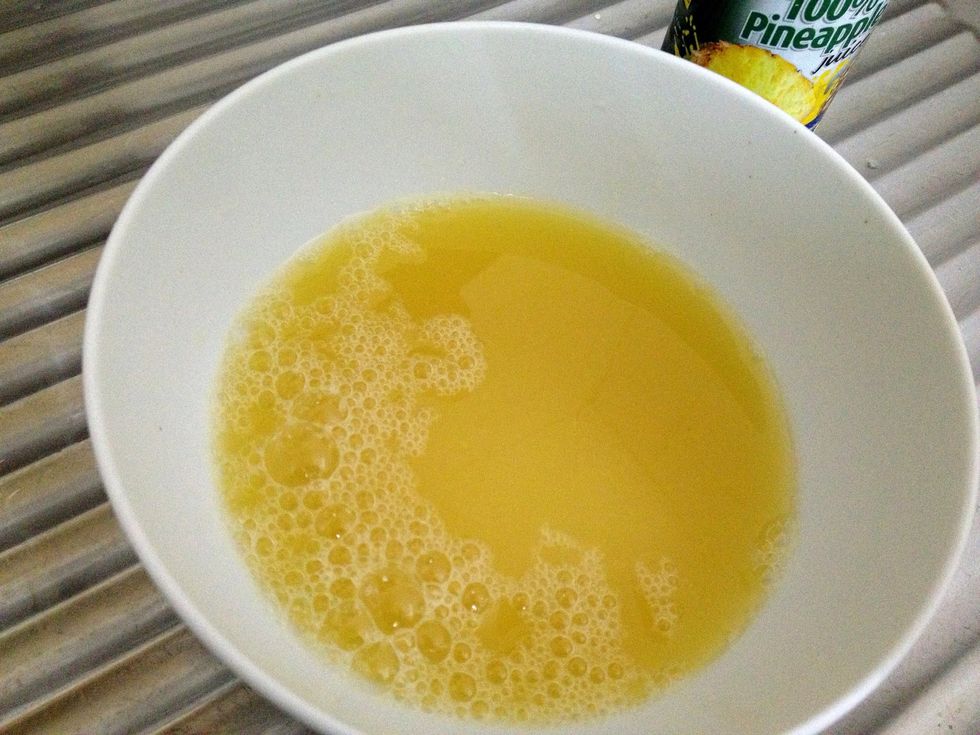 put the pineapple juice in a bowl.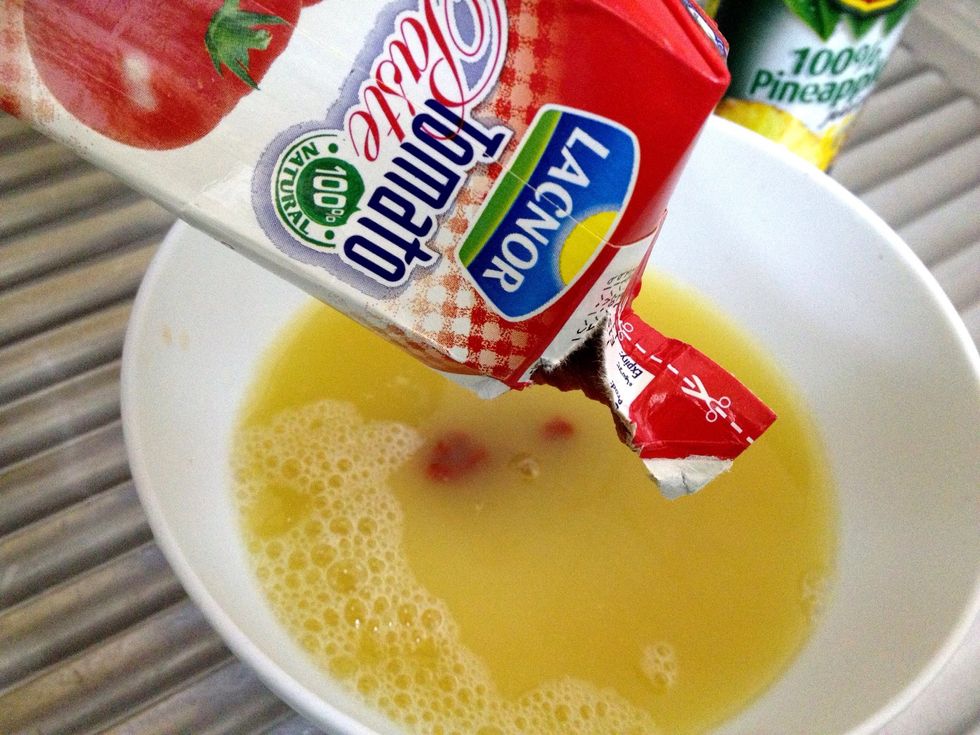 add the tomato paste (here i used the whole packet. it's a small one tho)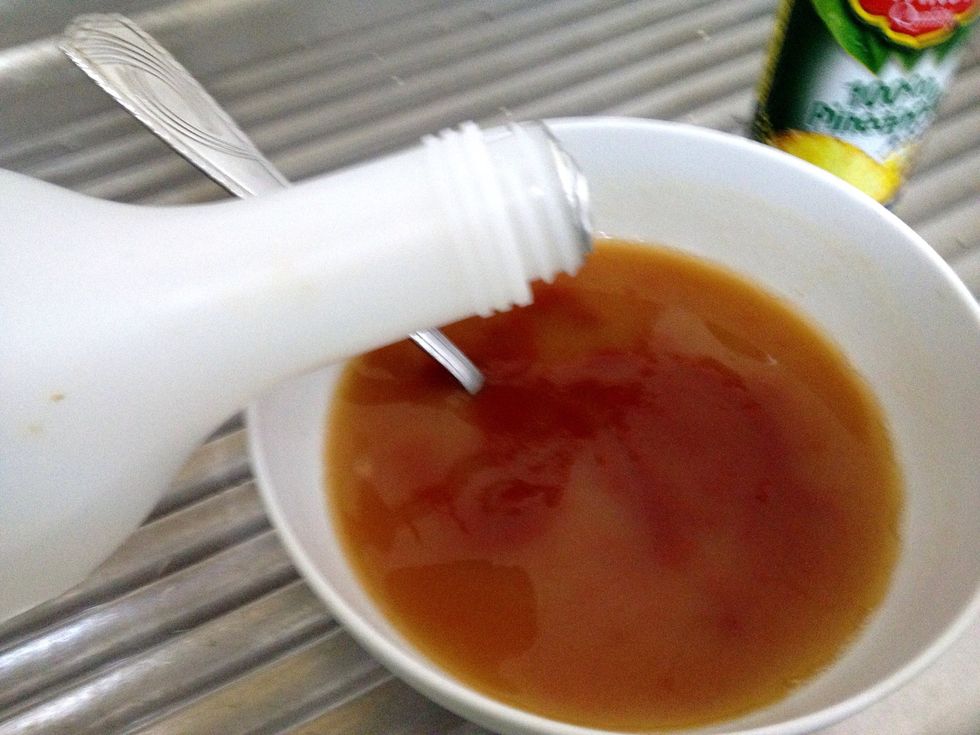 add vinegar
add sugar
mix then set aside. (you may adjust the amount of sugar and vinegar according to your taste.) now let's prepare the veggies
sliced bell peppers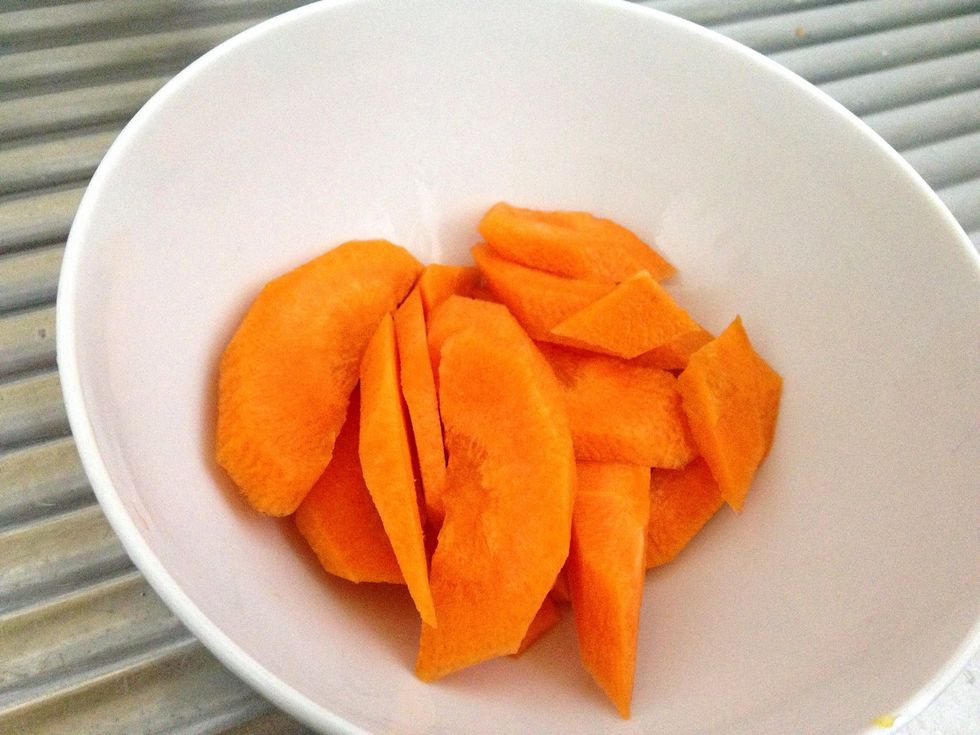 carrot, cut in half and sliced diagonally
sliced pineapples (i use canned pineapples, quicker to prepare and they're sweet)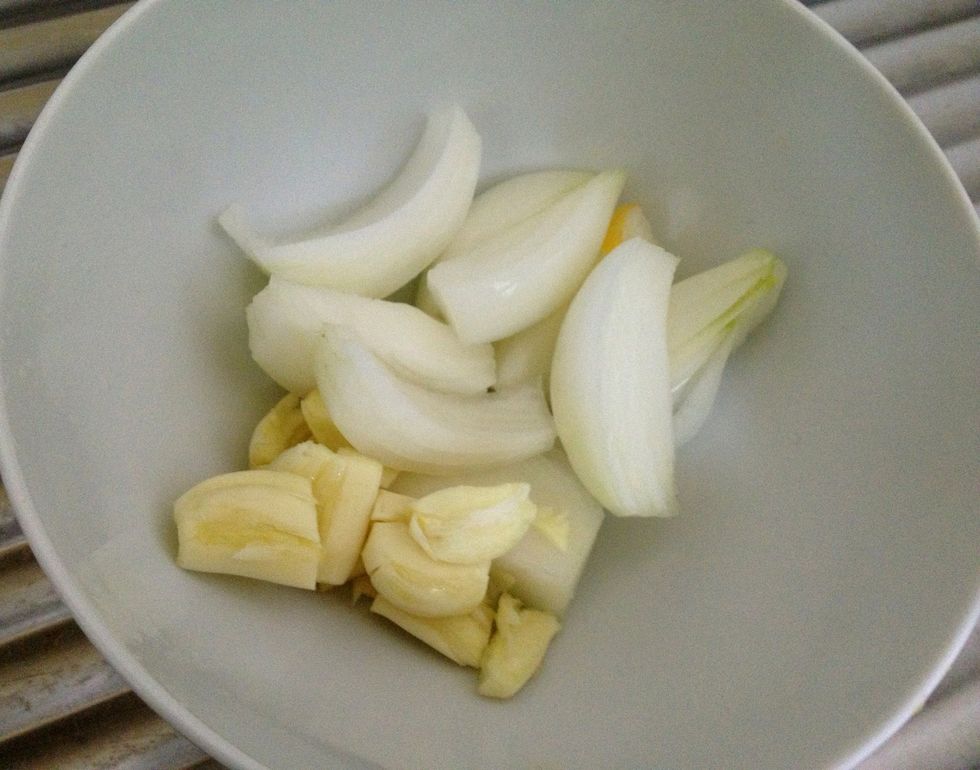 garlic and onions. now on to cooking our dish :)
heat oil in pan and quickly sautee garlic and onion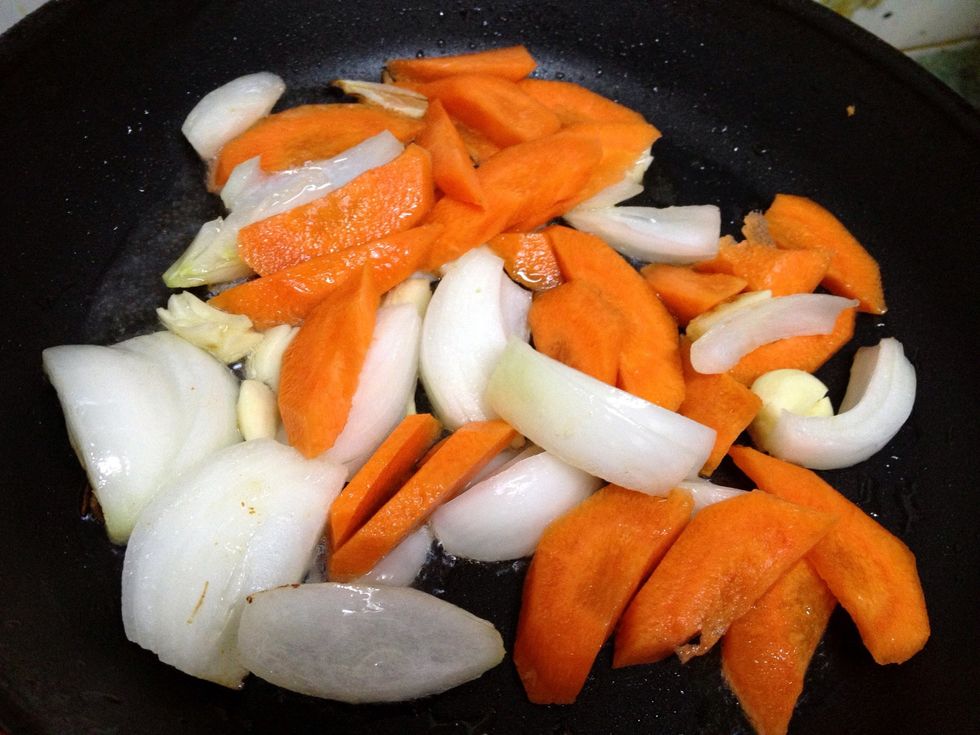 add carrots, don't overcook. remember we want to make the veggies half-cooked and crunchy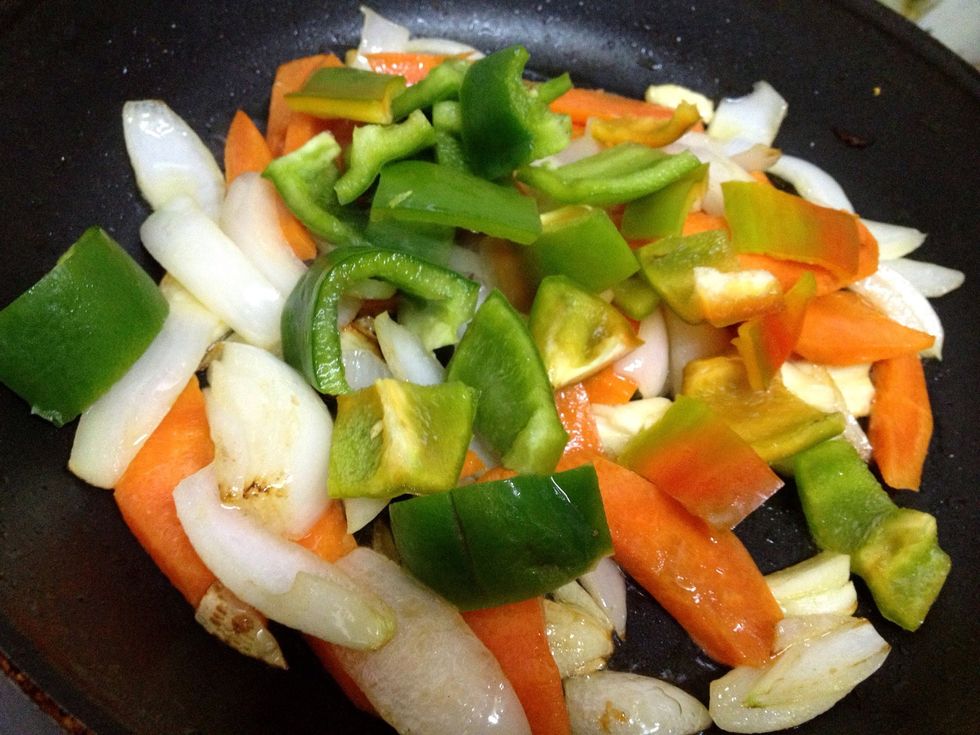 quickly add the bell pepper, mix a bit
then add just a right amount of sauce and simmer until you reach a bit sticky consistency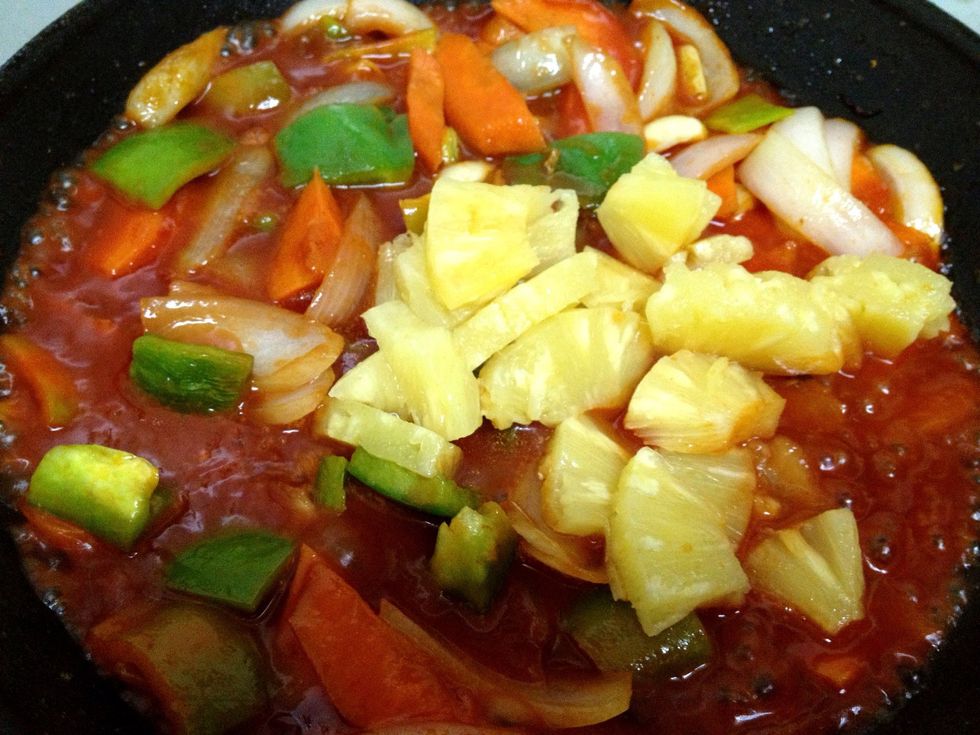 throw in the sliced pineapples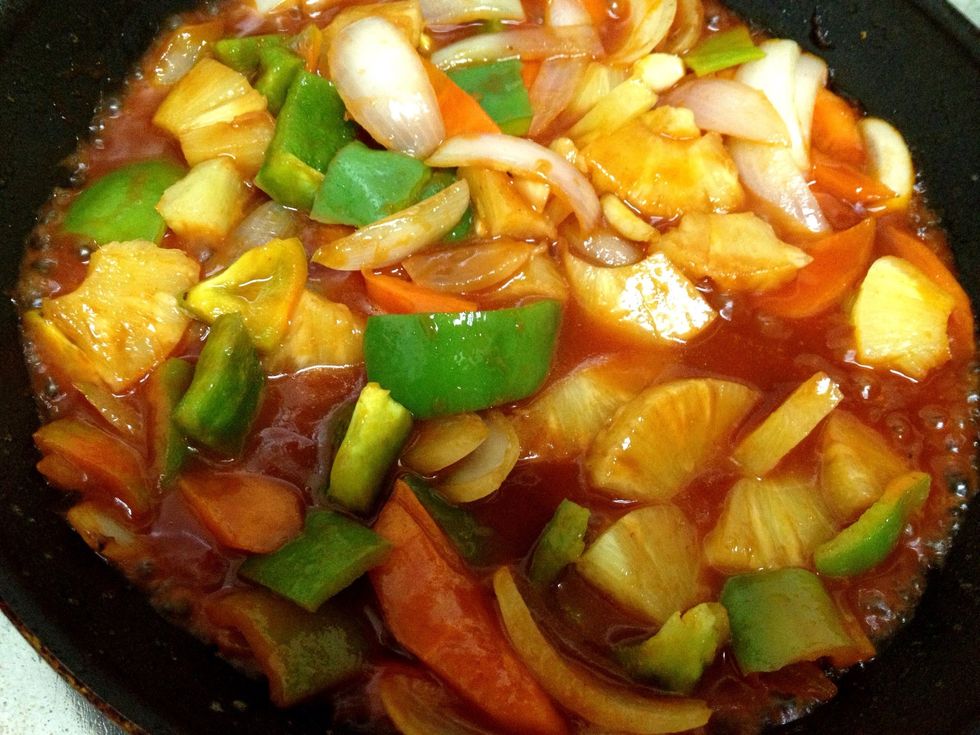 mix and simmer a bit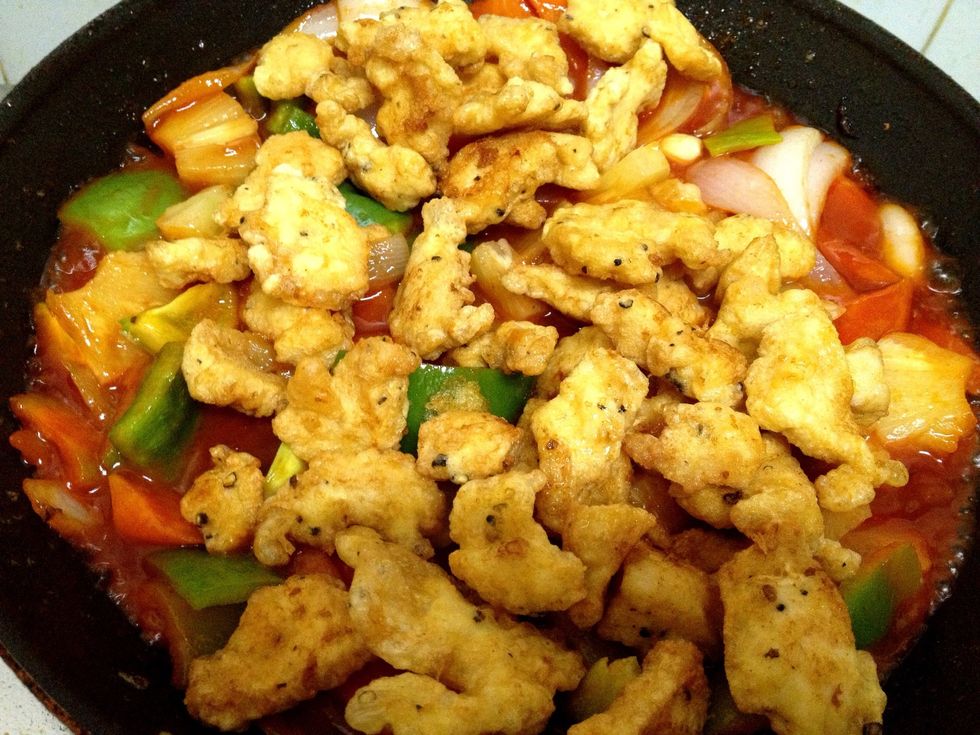 add the fried chicken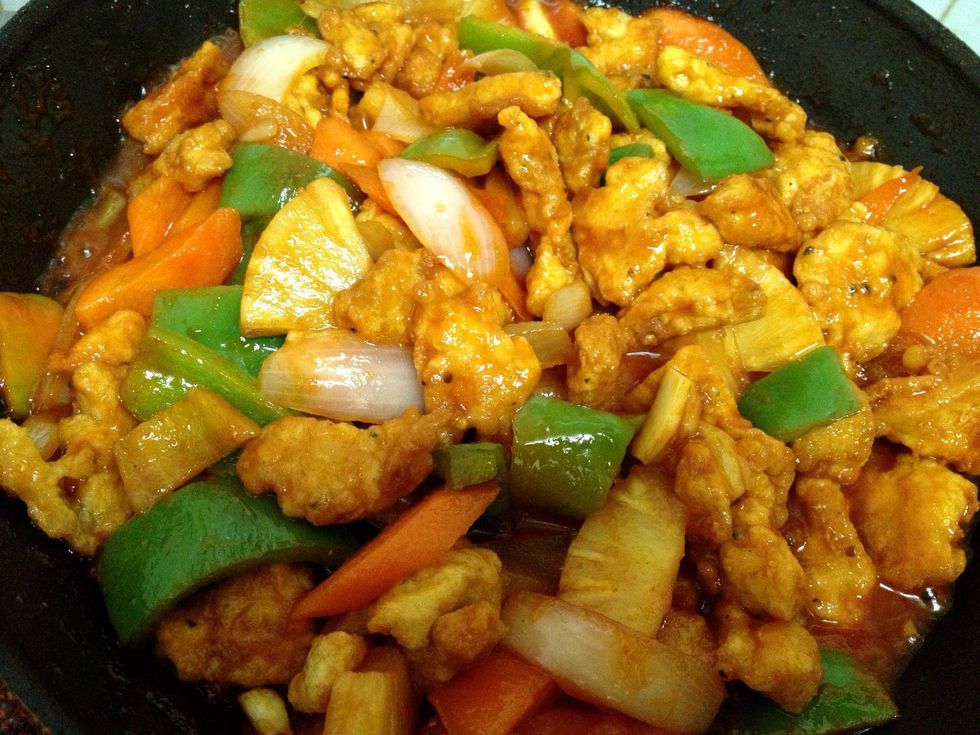 mix, add salt and pepper to taste.. and voila
here's our dish, sweet and sour chicken!
450.0g chicken breast
1.0c pineapple juice
1.0 egg
4.0Tbsp tomato paste
1.0 carrot
2.0 capsicums (bell peppers)
1.0 onion
vinegar
sugar
2.0Tbsp cornstarch
can of sliced pineapples