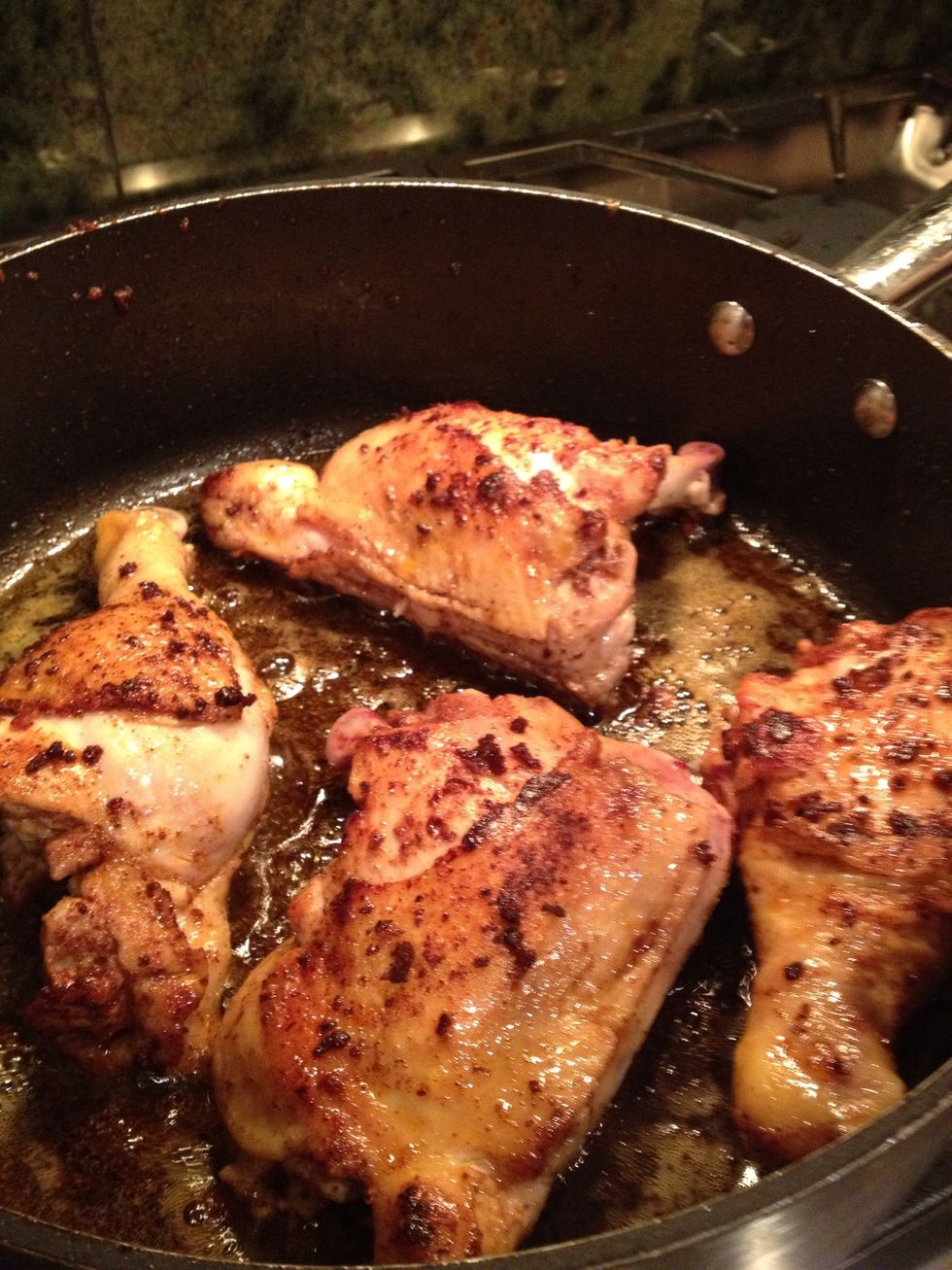 Brown chicken and chorizo.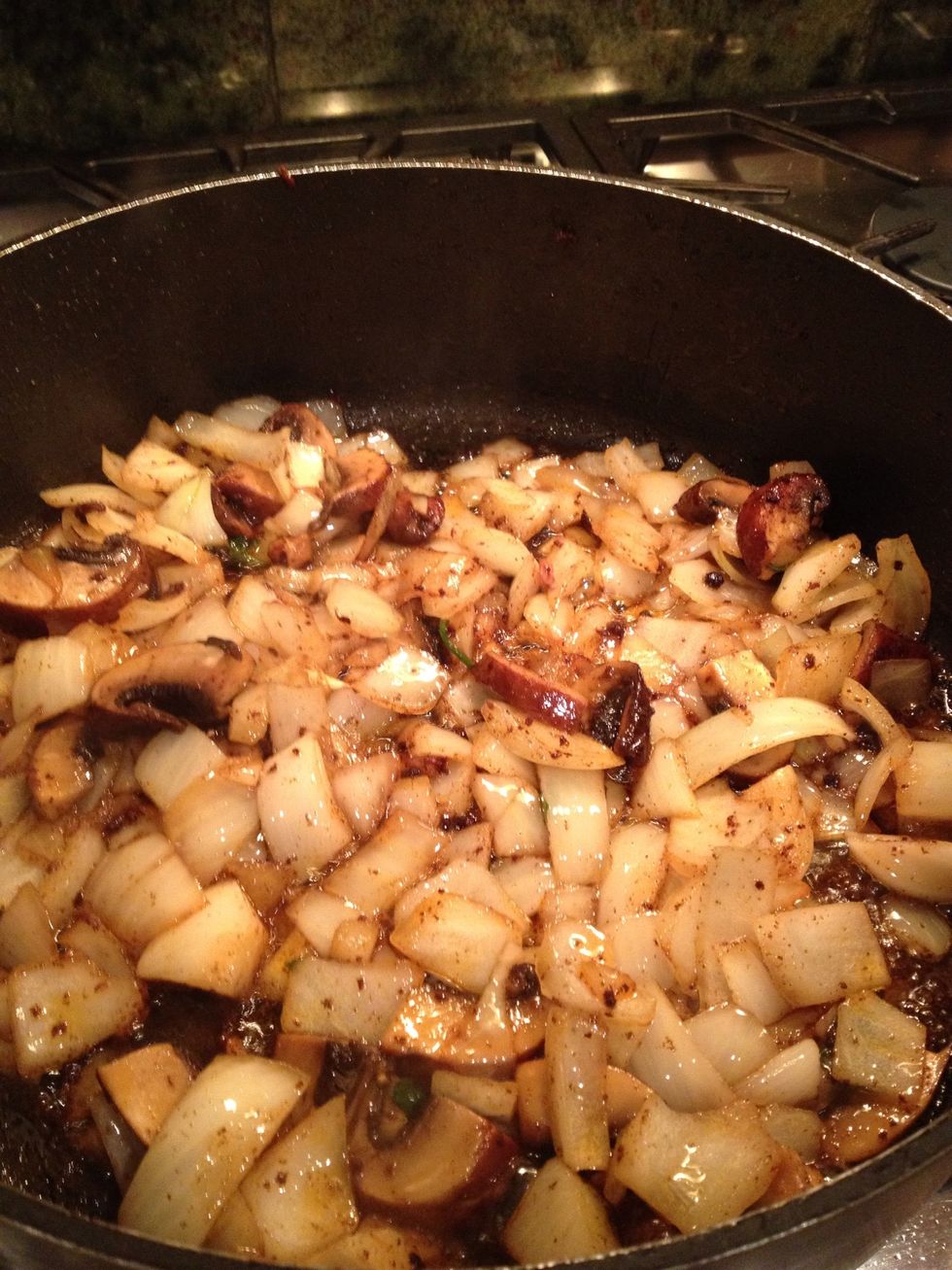 Brown onions/garlic and other spices. I also threw some portabella mushrooms in there .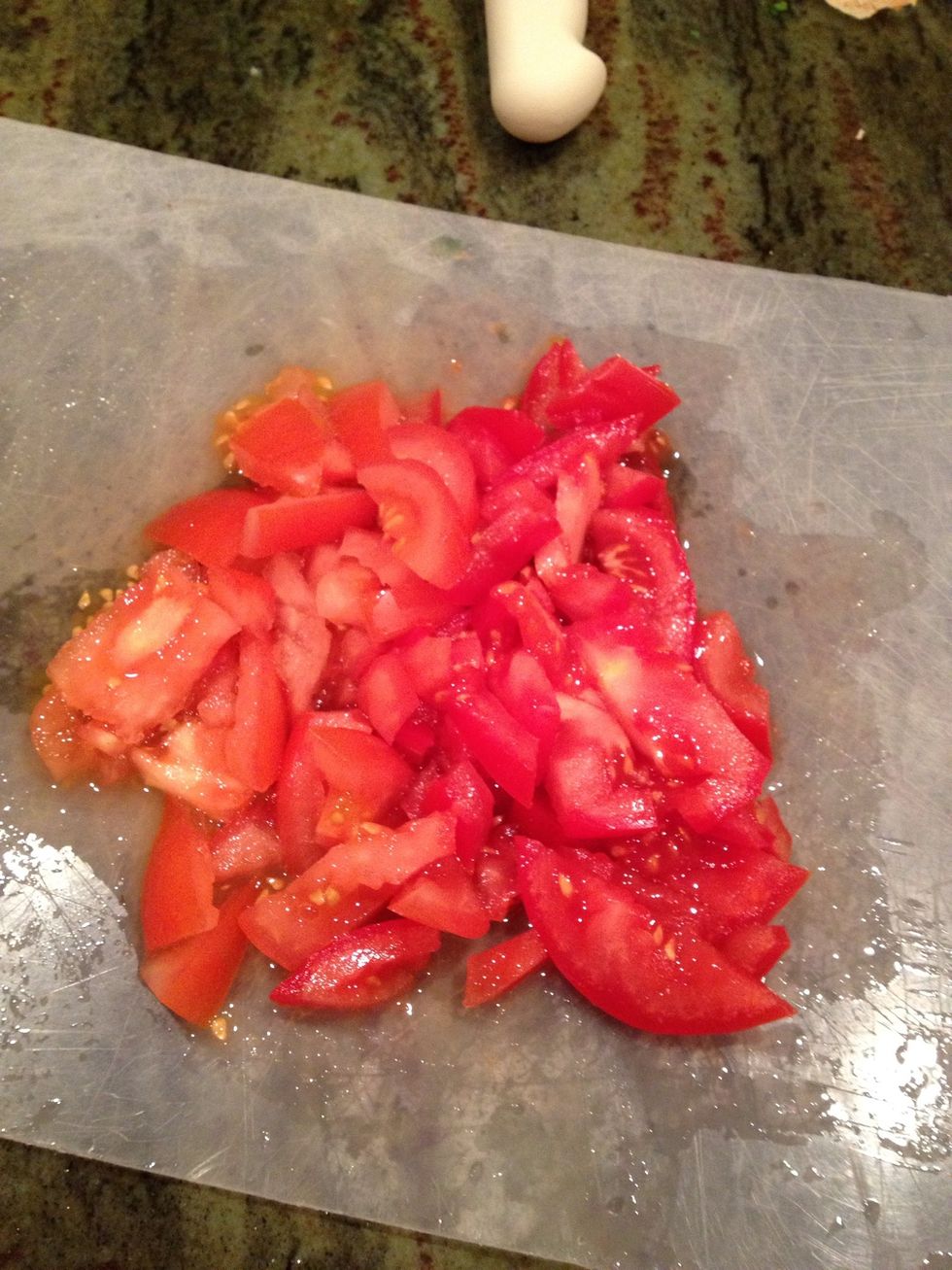 Chop fresh tomatoes.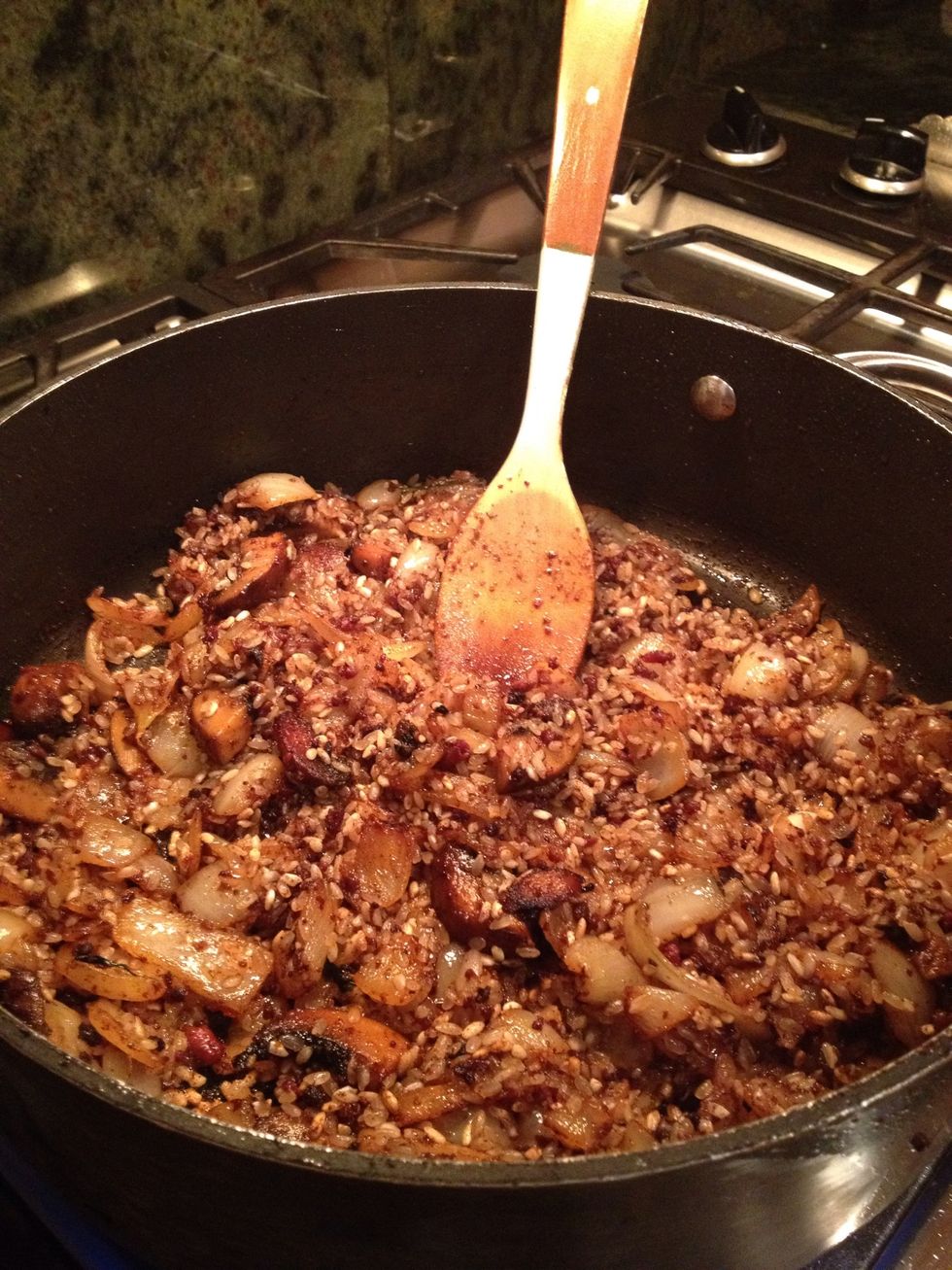 Add cooked chorizo to your onions.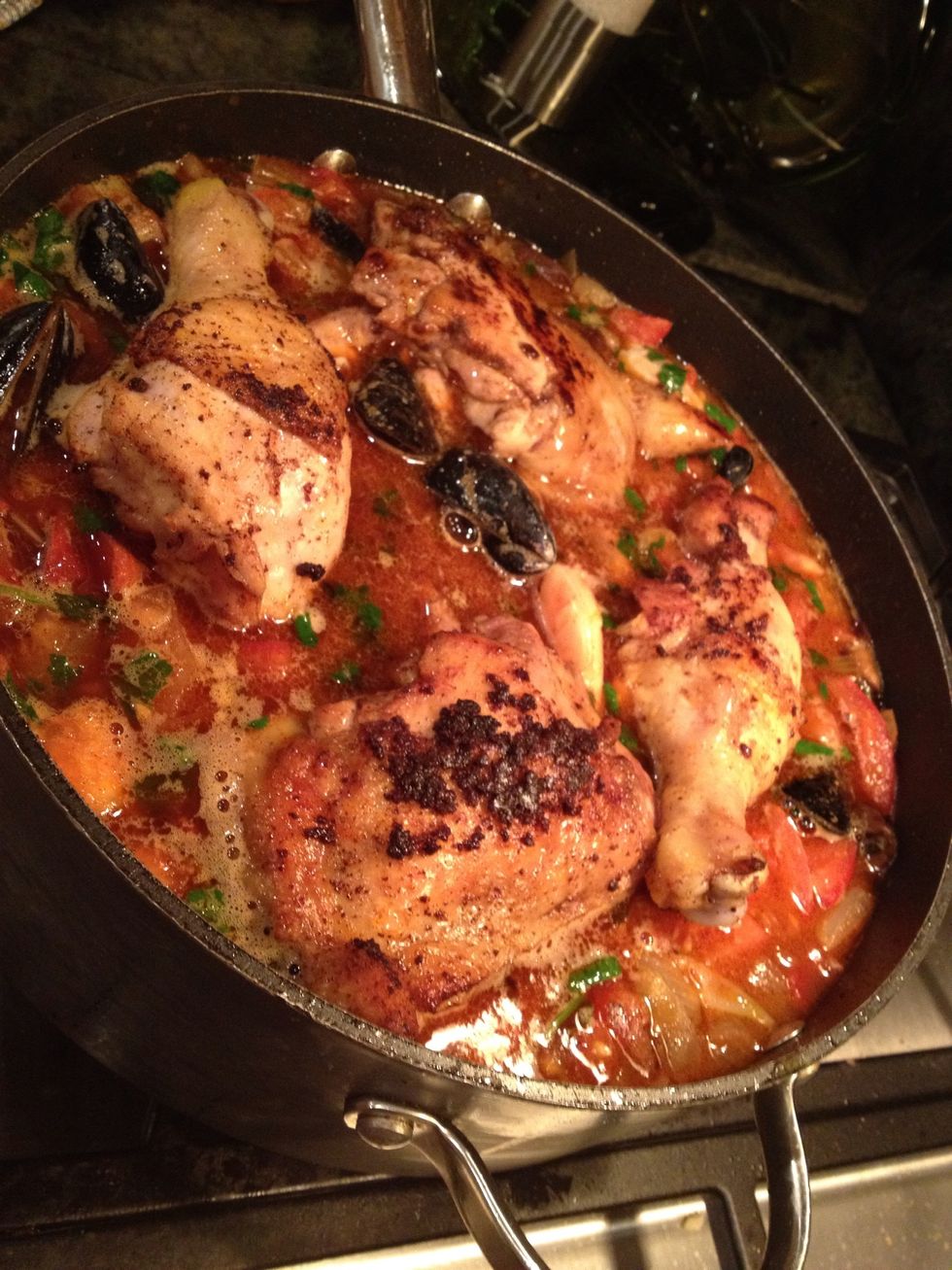 Add vegetable broth/tomatoes and cilantro. Return chicken to pan. Let it simmer for 10 minutes. Uncovered.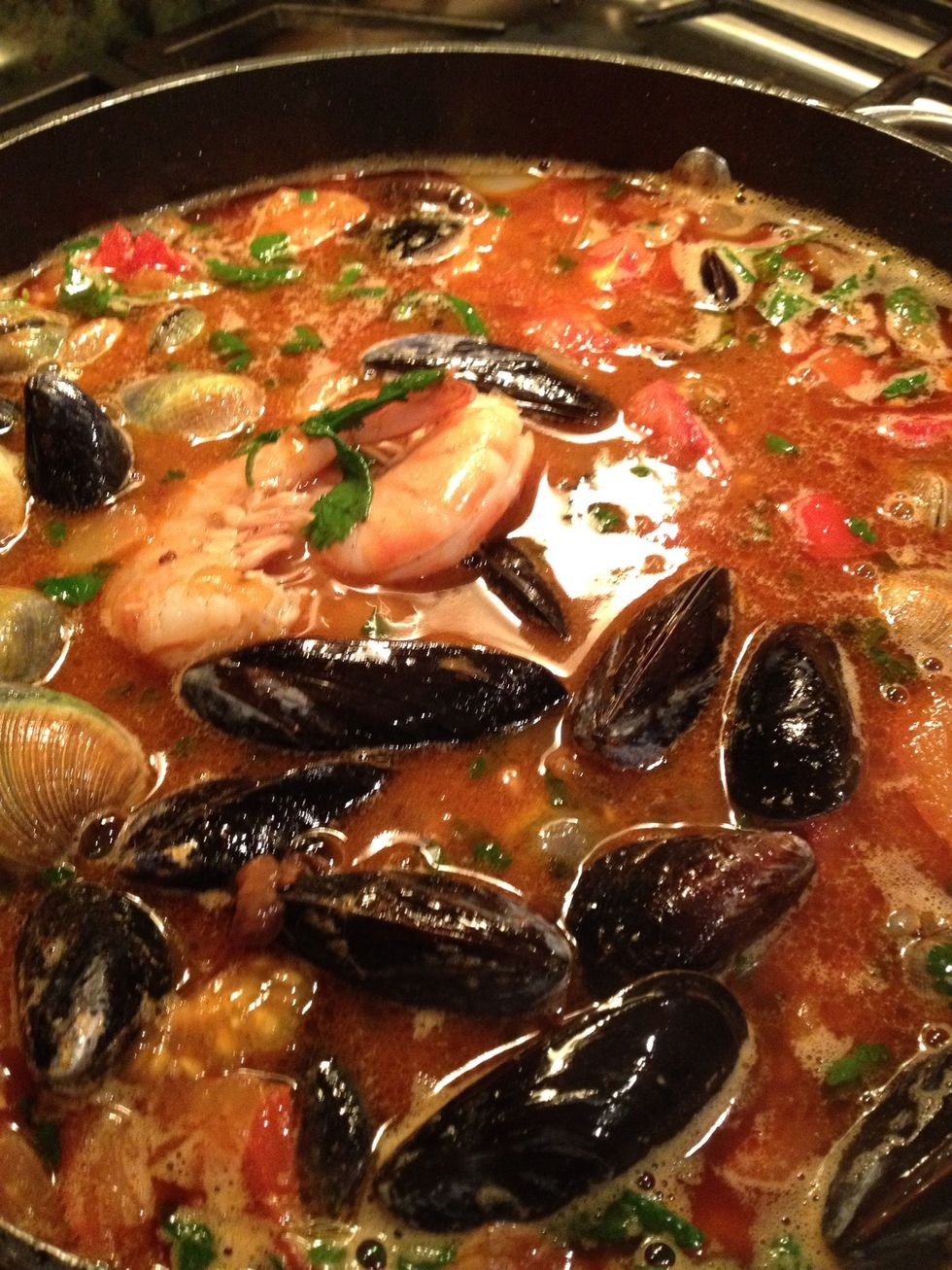 Add rice/clams/muscles/prawns. Let it simmer for 20 minutes more uncovered, or until rice is cooked. DO NOT STIR IT!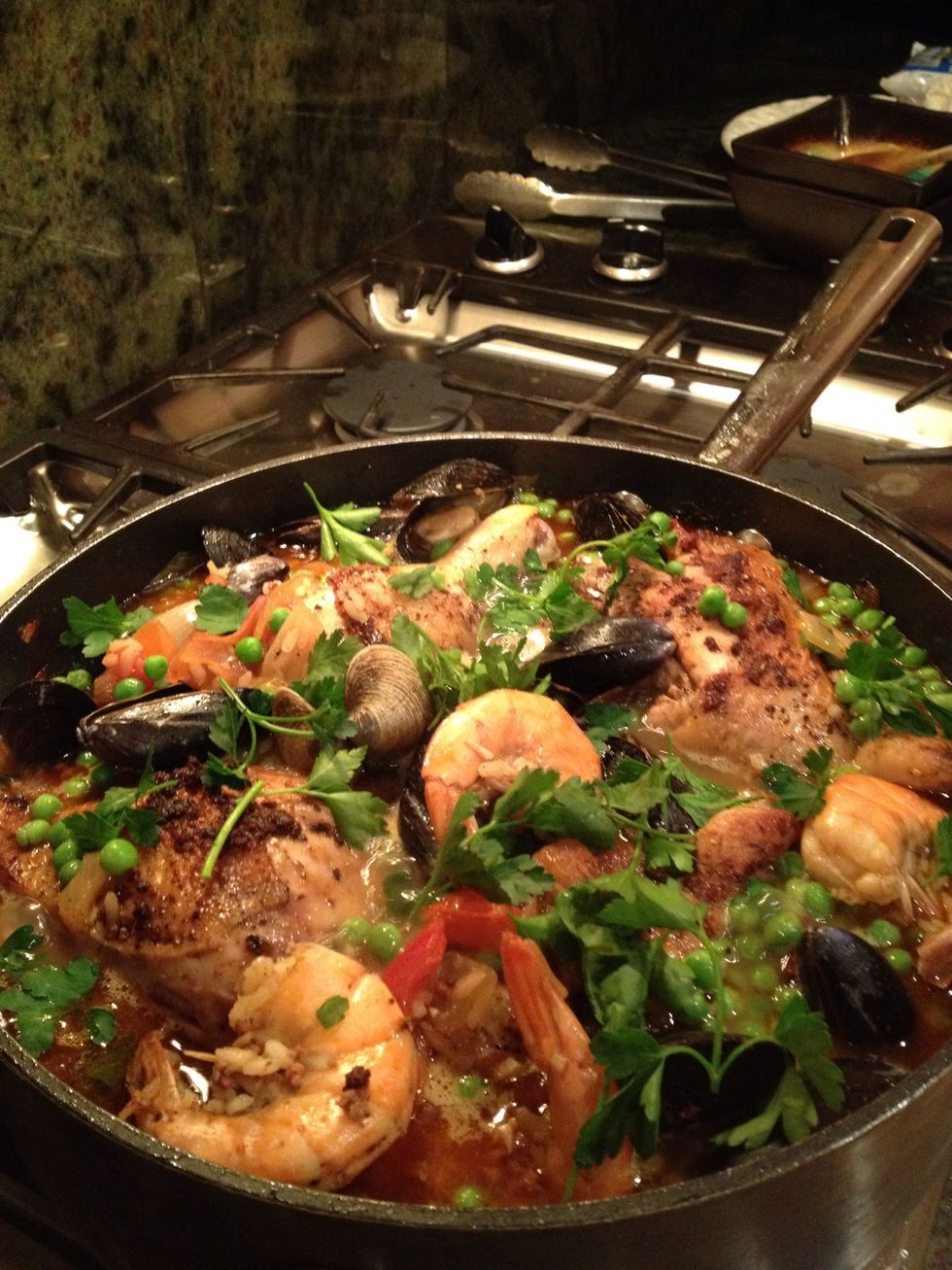 Add peas and more cilantro.
When rice is cooked at the bottom, time to serve. ENJOY!👍