Serves 3 to 4. This is much nicer with lamb mince but works with beef too.
18
Cut the onions quite finely and fry in butter or olive oil until semi transparent
Crush in some garlic and fry for another minute
Add the mince and fry for about 10 minutes, stiffing occasionally
In the meantime cut the rest of the vegetables into small chunks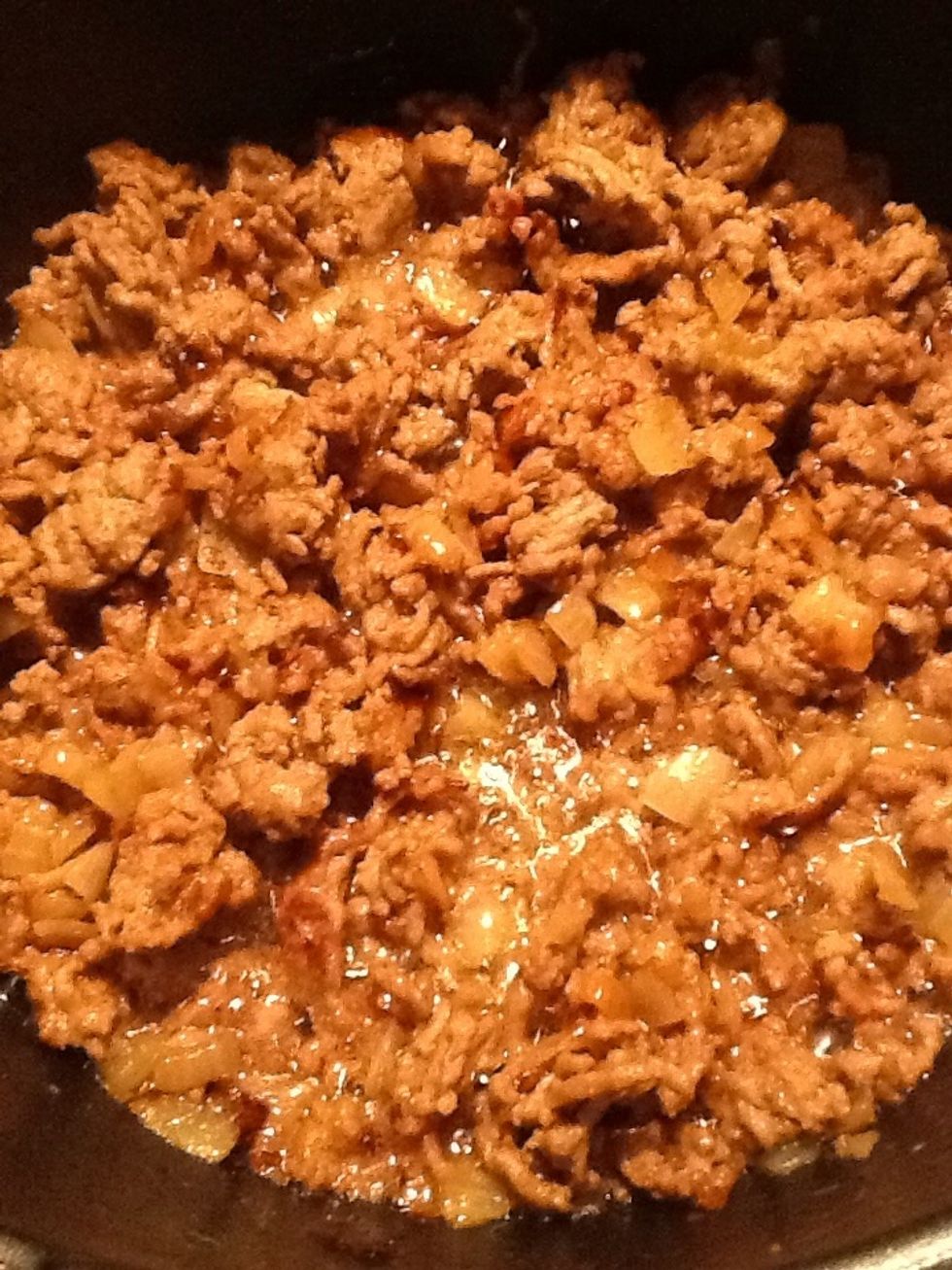 When the mince is done it should be starting to brown slightly. Cook it hot enough to boil away any liquid that forms.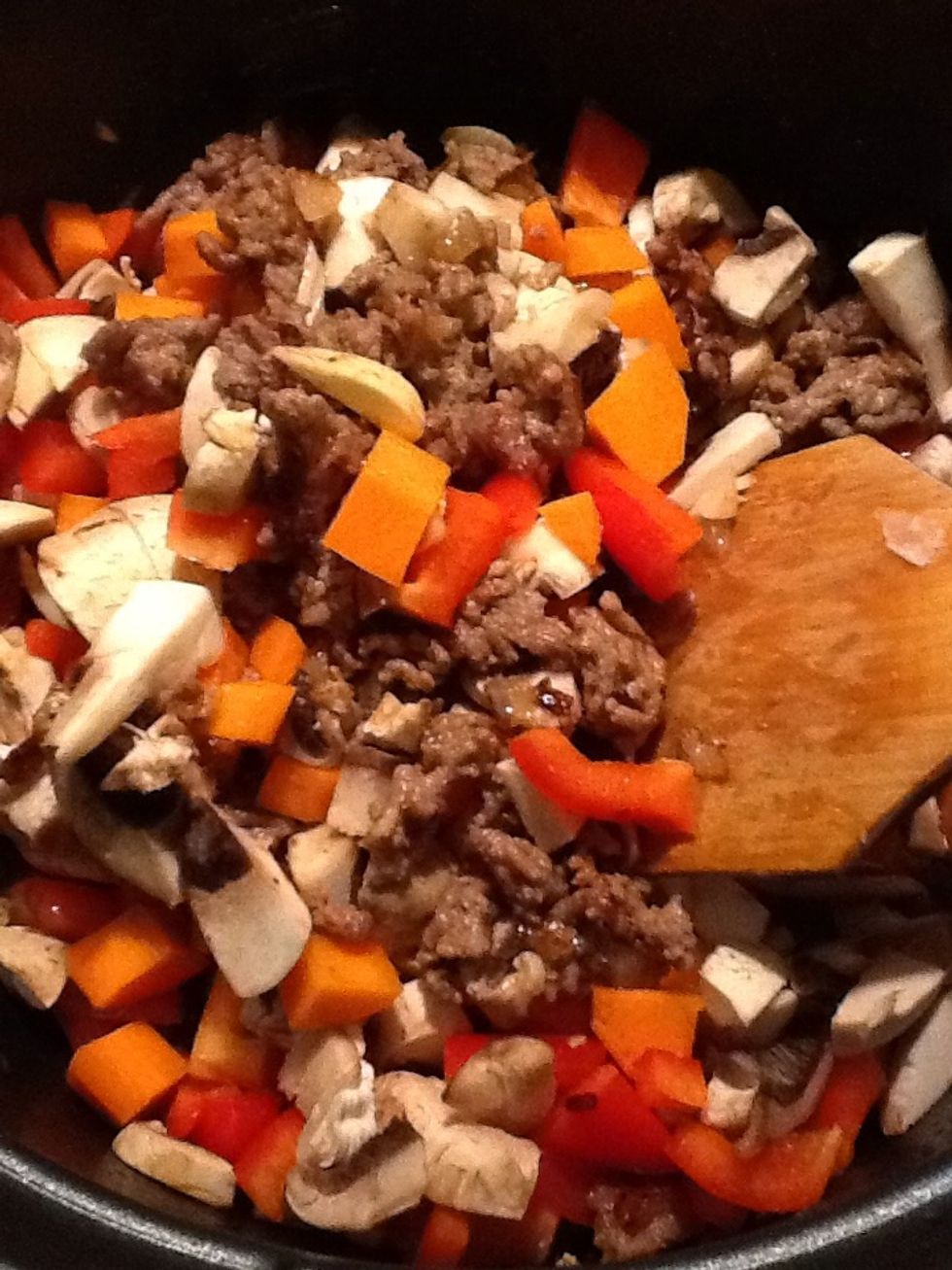 Stir through the vegetables and cook for a couple more minutes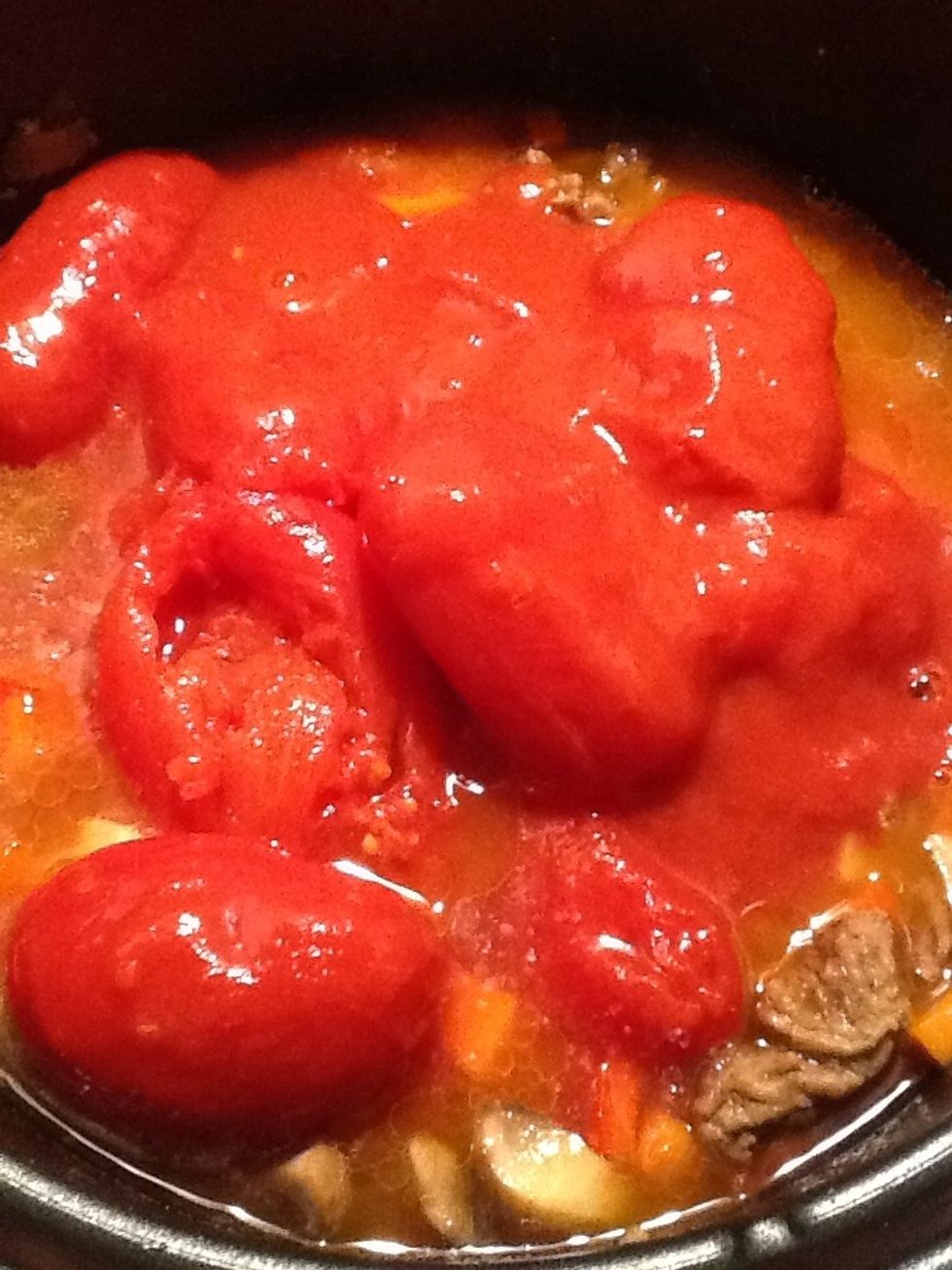 Add the 300ml stock (beef or vegetable) and 2 tins of plum tomatoes. Break up the tomatoes to release the juice.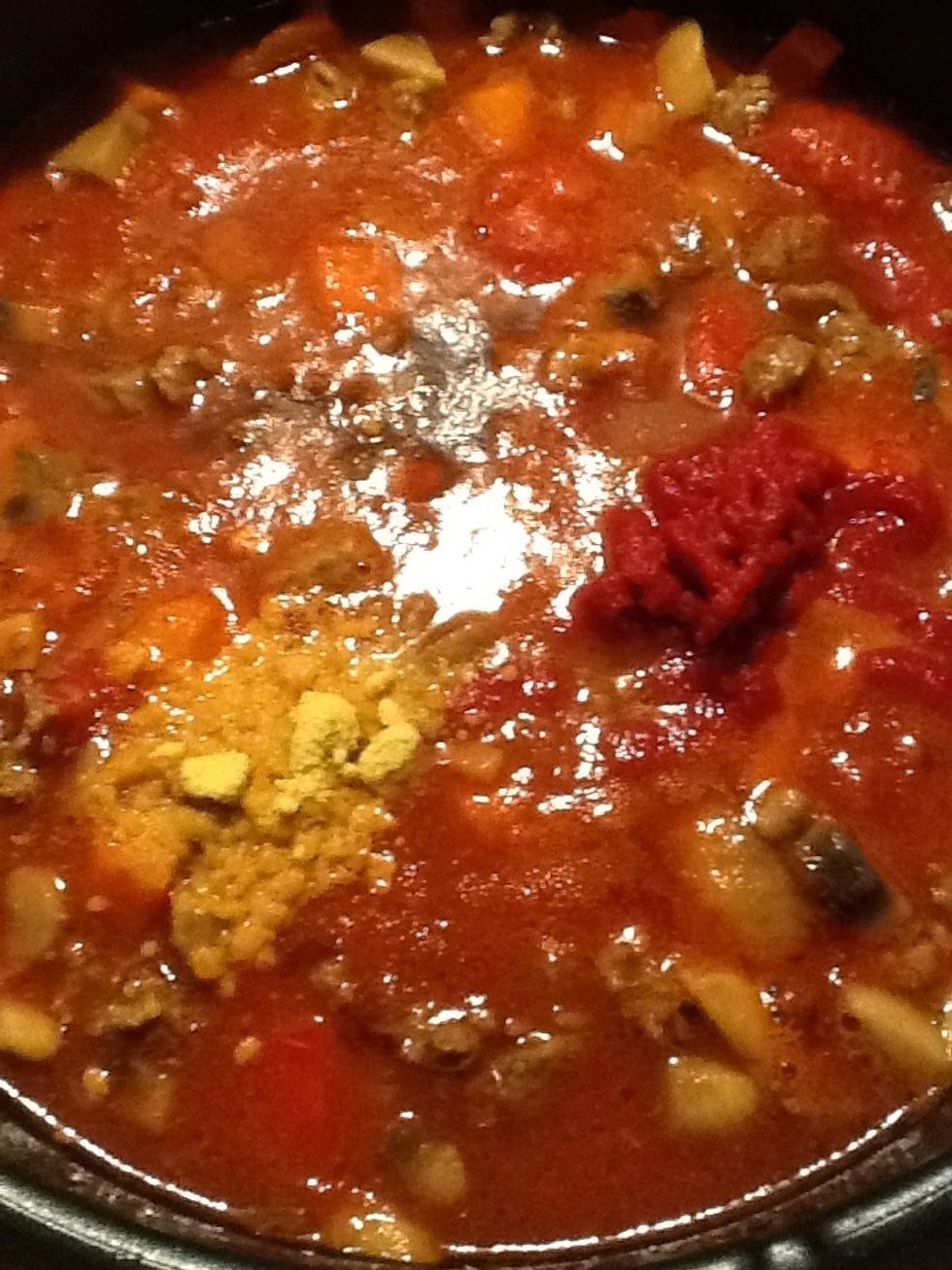 Add 1 teaspoon English mustard (or mustard powder), 1 tablespoon tomato purée, 1 teaspoon Worcestershire sauce and 1 teaspoon of sugar.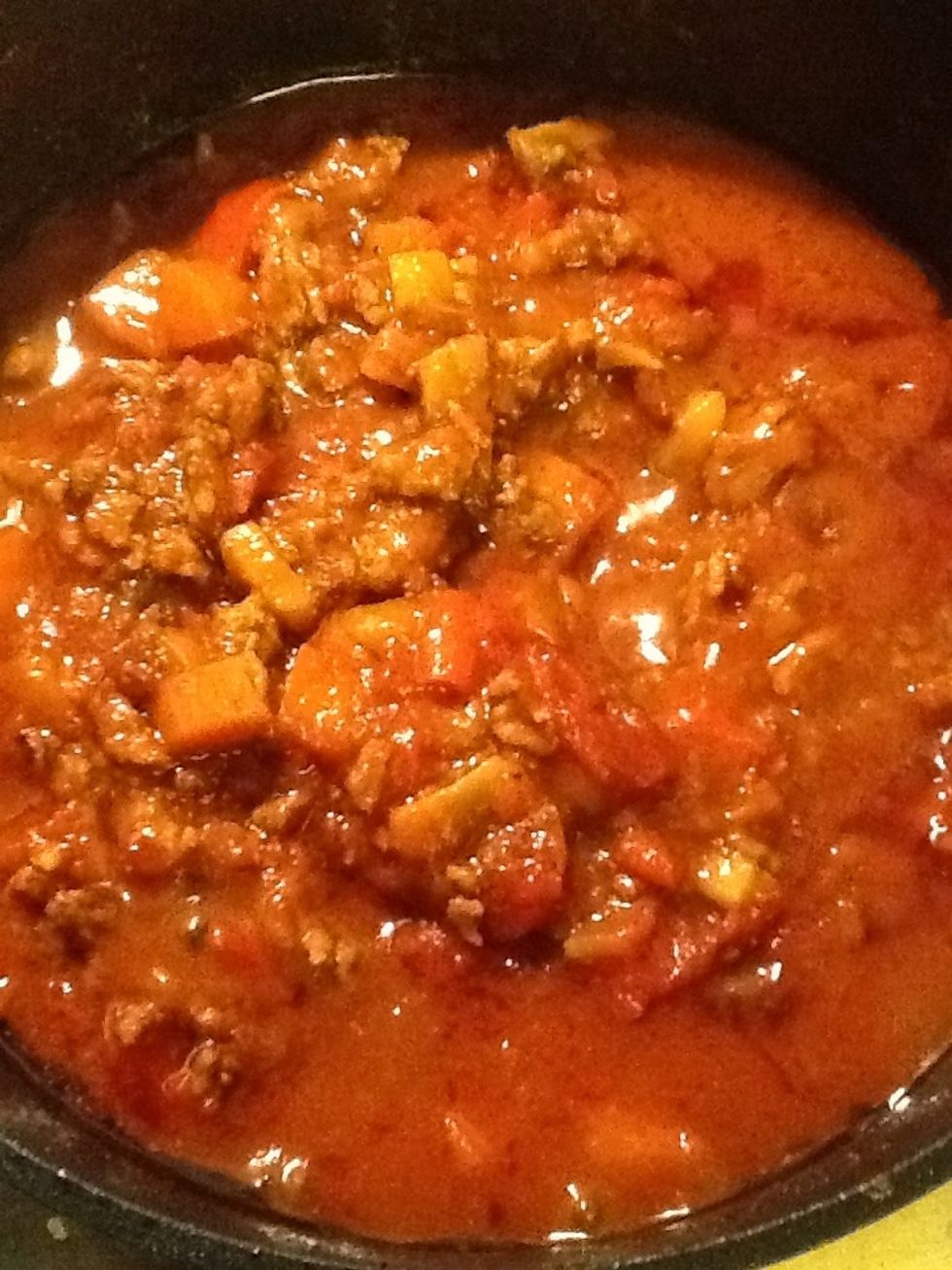 Cover and simmer the mixture for as long as possible. 15 minutes at a bare minimum but ideally an hour. This is delicious if cooked in a slow cooker for several hours.
Serve with pasta or rice, and a little grated cheese.
500.0g Lamb or beef mince
2.0 onions
2.0 carrots
4.0 mushrooms
1.0 red pepper
2.0 tins of plum tomatoes
1.0tsp English Mustard (in cupboard)
1.0Tbsp tomato purée (in cupboard)
1.0tsp Worcestershire sauce (in cupboard)
1.0tsp sugar (in cupboard)
300.0ml stock (in cupboard)
Susie Green
These guides to my favourite recipes are designed for my husband to cook when I am working late, but maybe some other people will find them useful too :)