Gather your ingredients.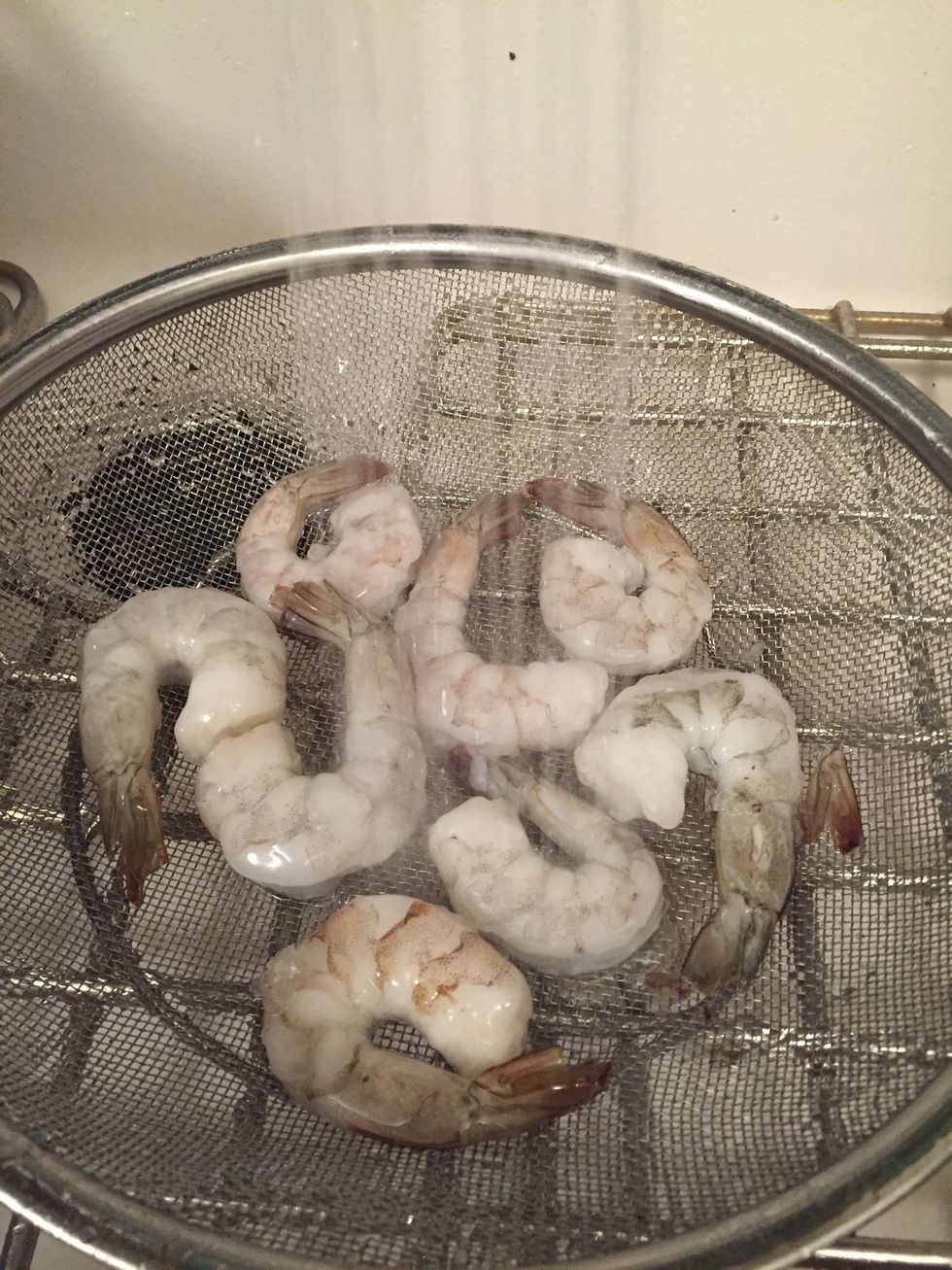 Thaw shrimp under cool water if frozen.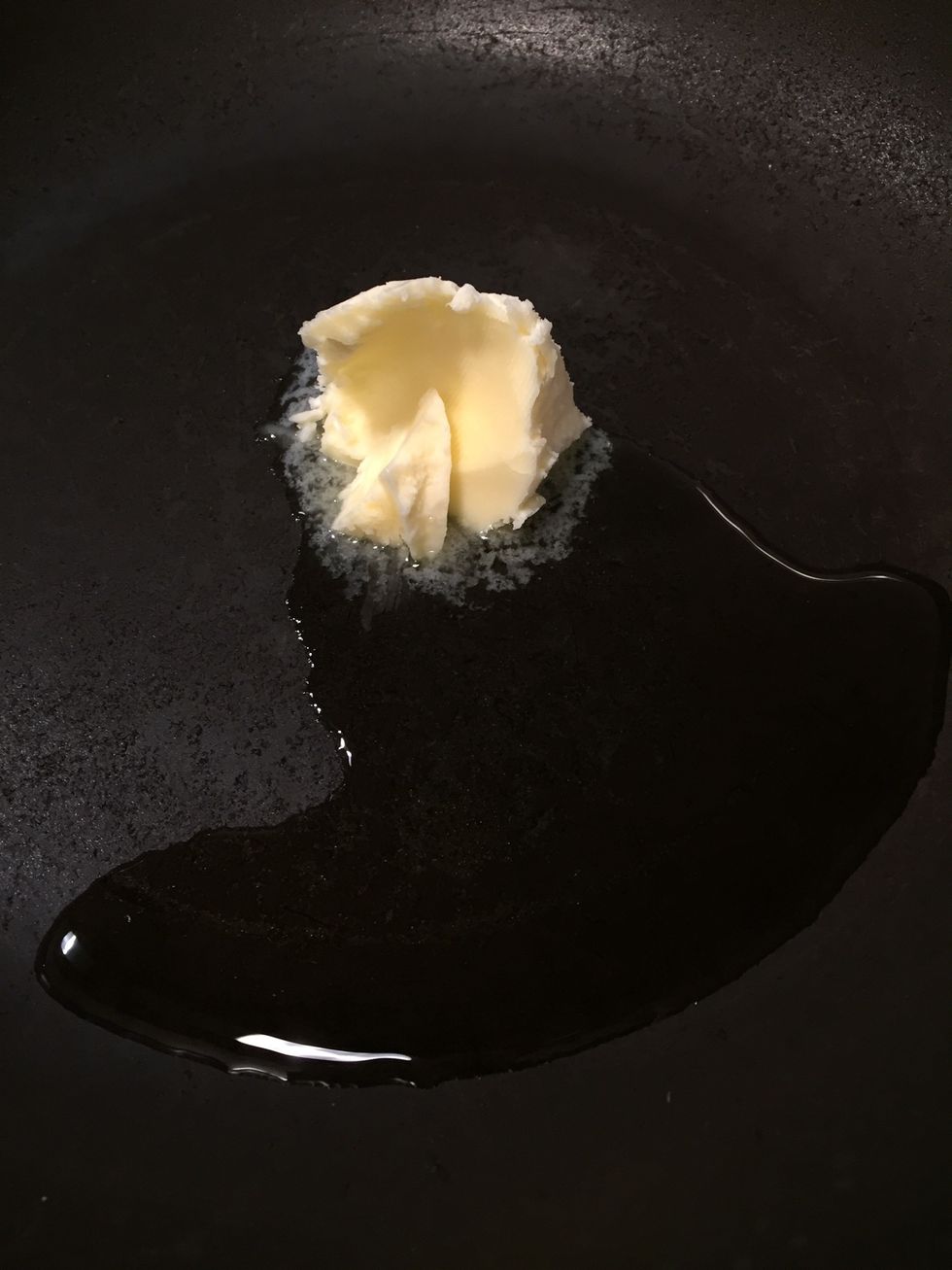 Add butter & oil to a hot pan.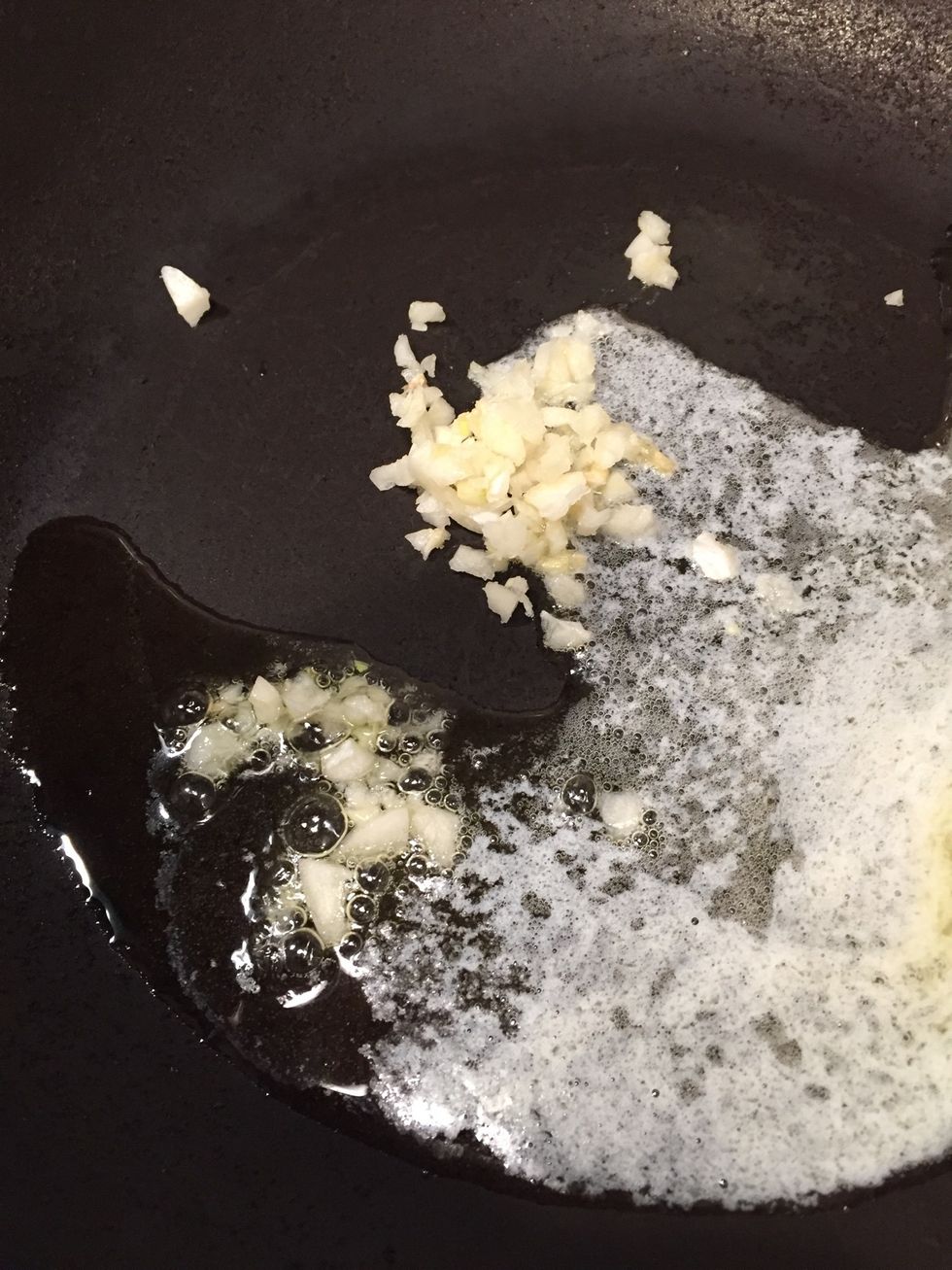 Add minced garlic.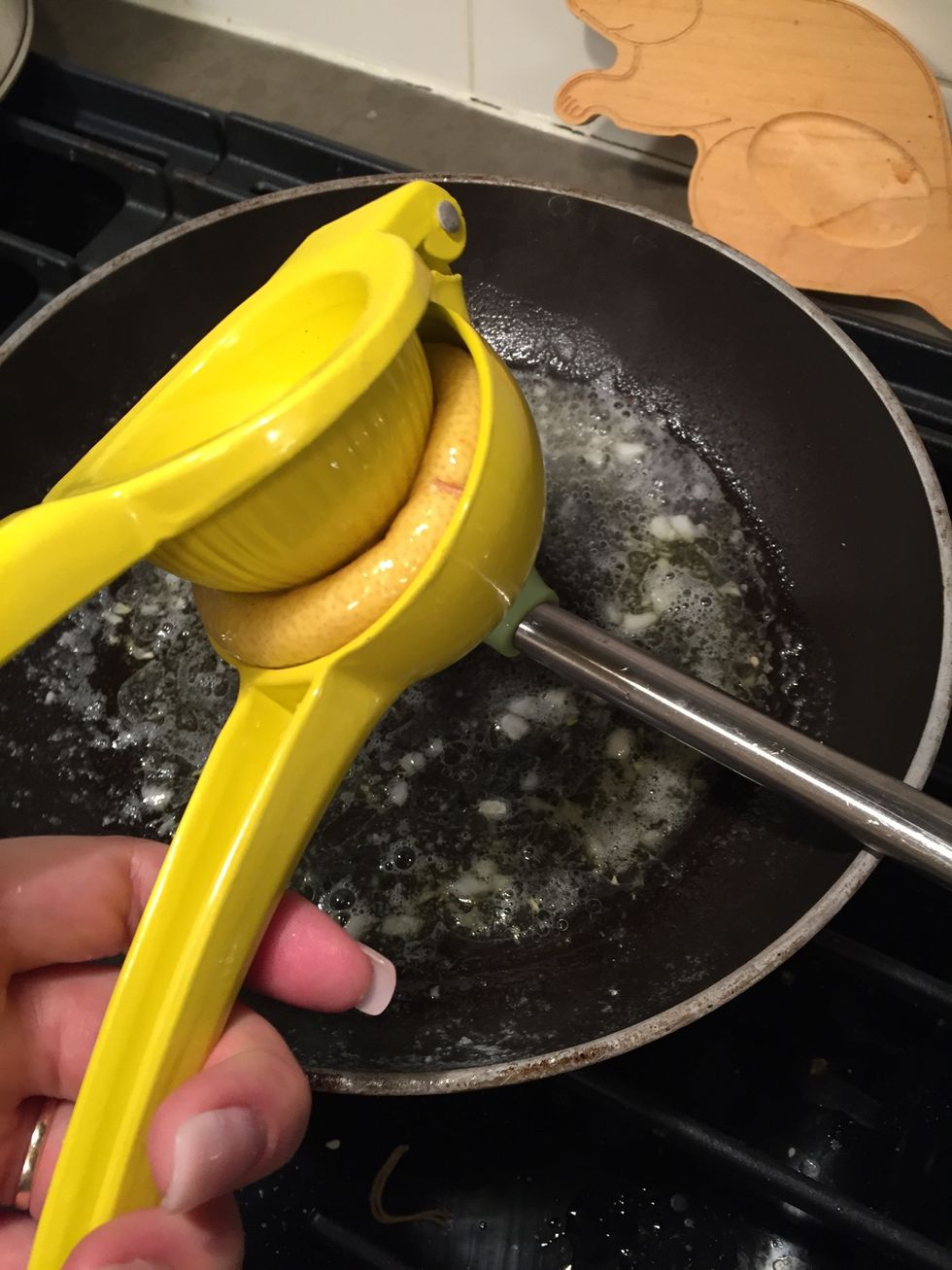 Add juice of half a lemon. I'm in love with this handy lil' lemon squeezer!🍋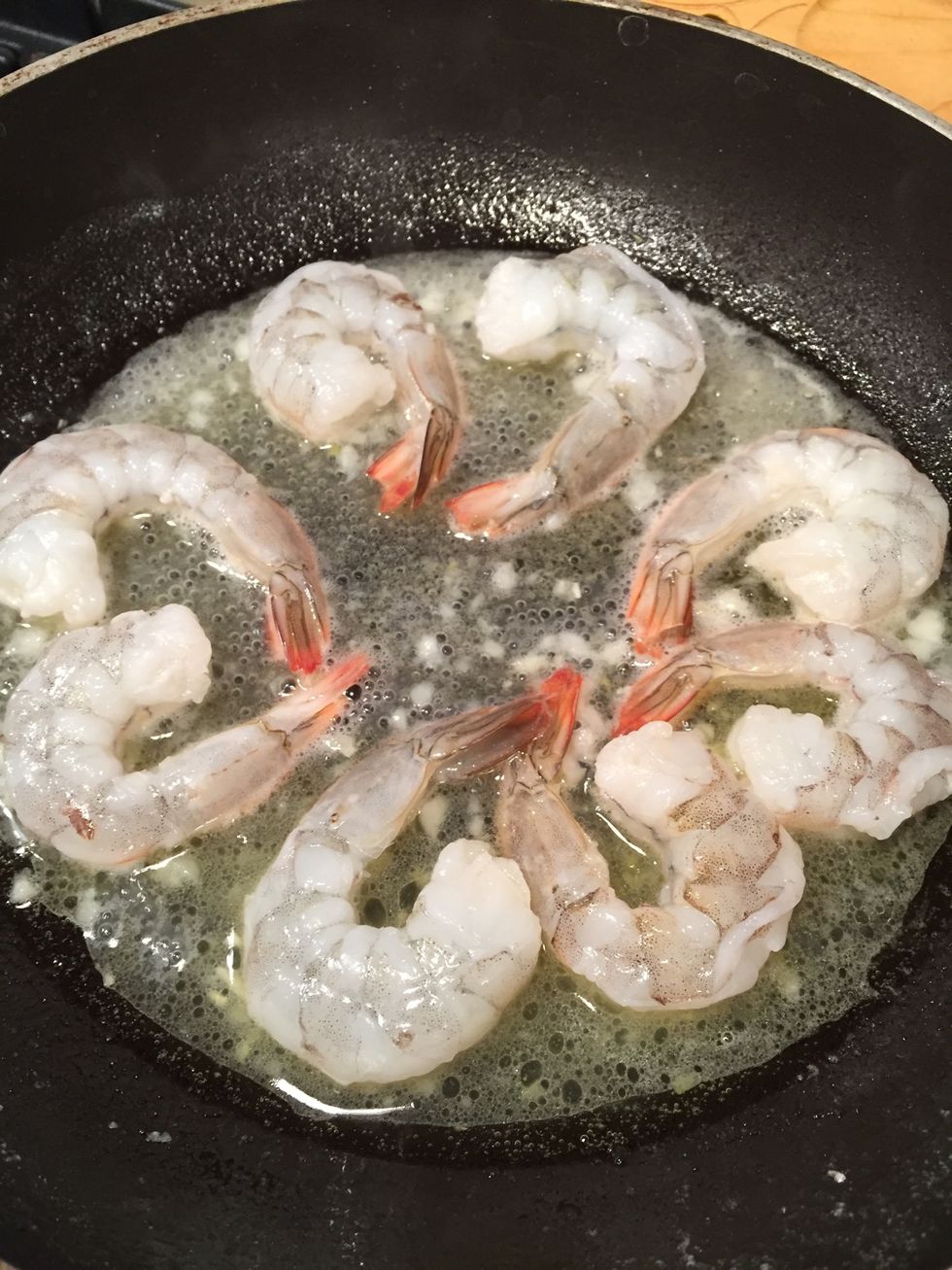 Add your shrimps.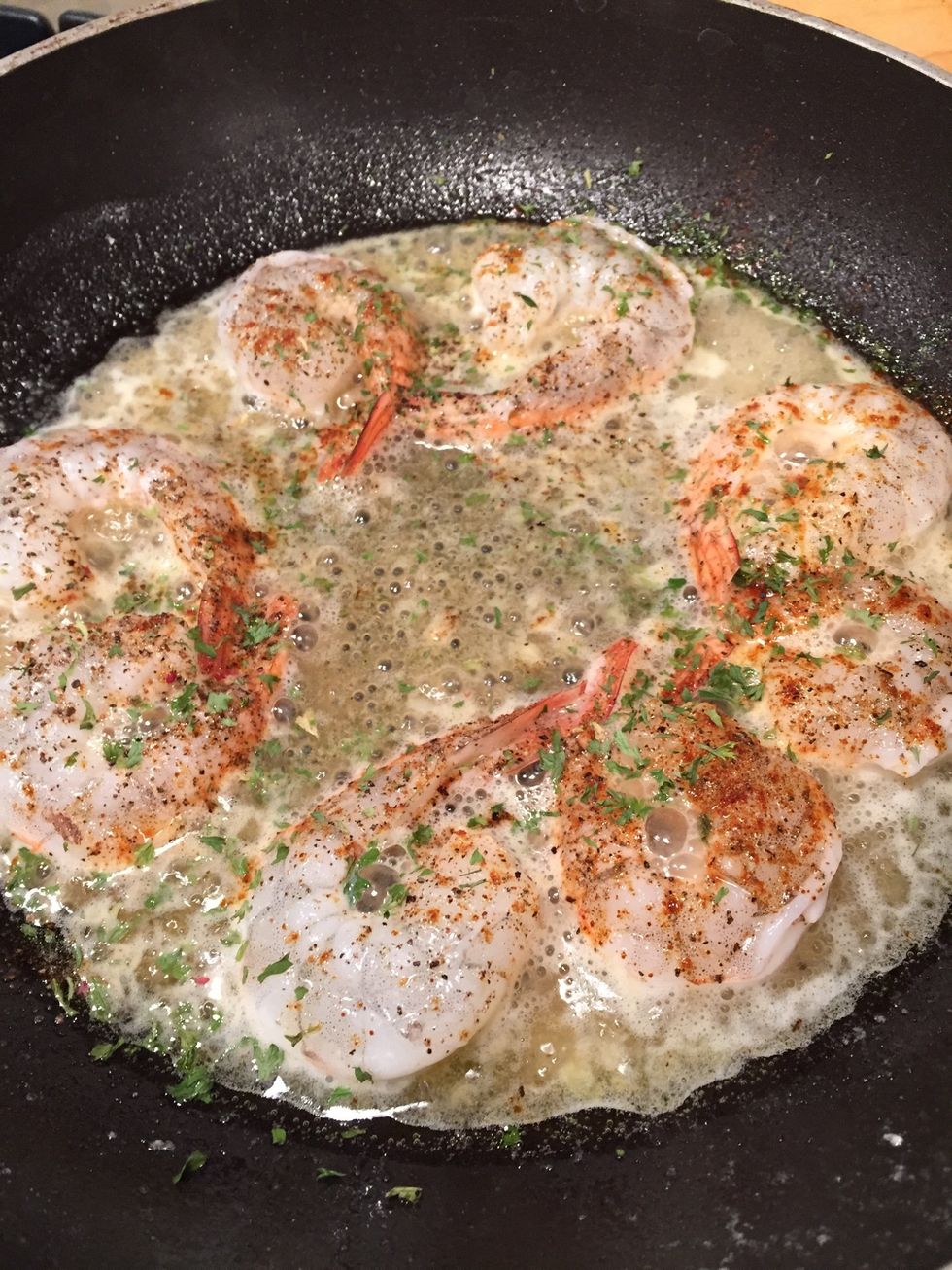 Sprinkle with paprika, parsley, salt, & pepper.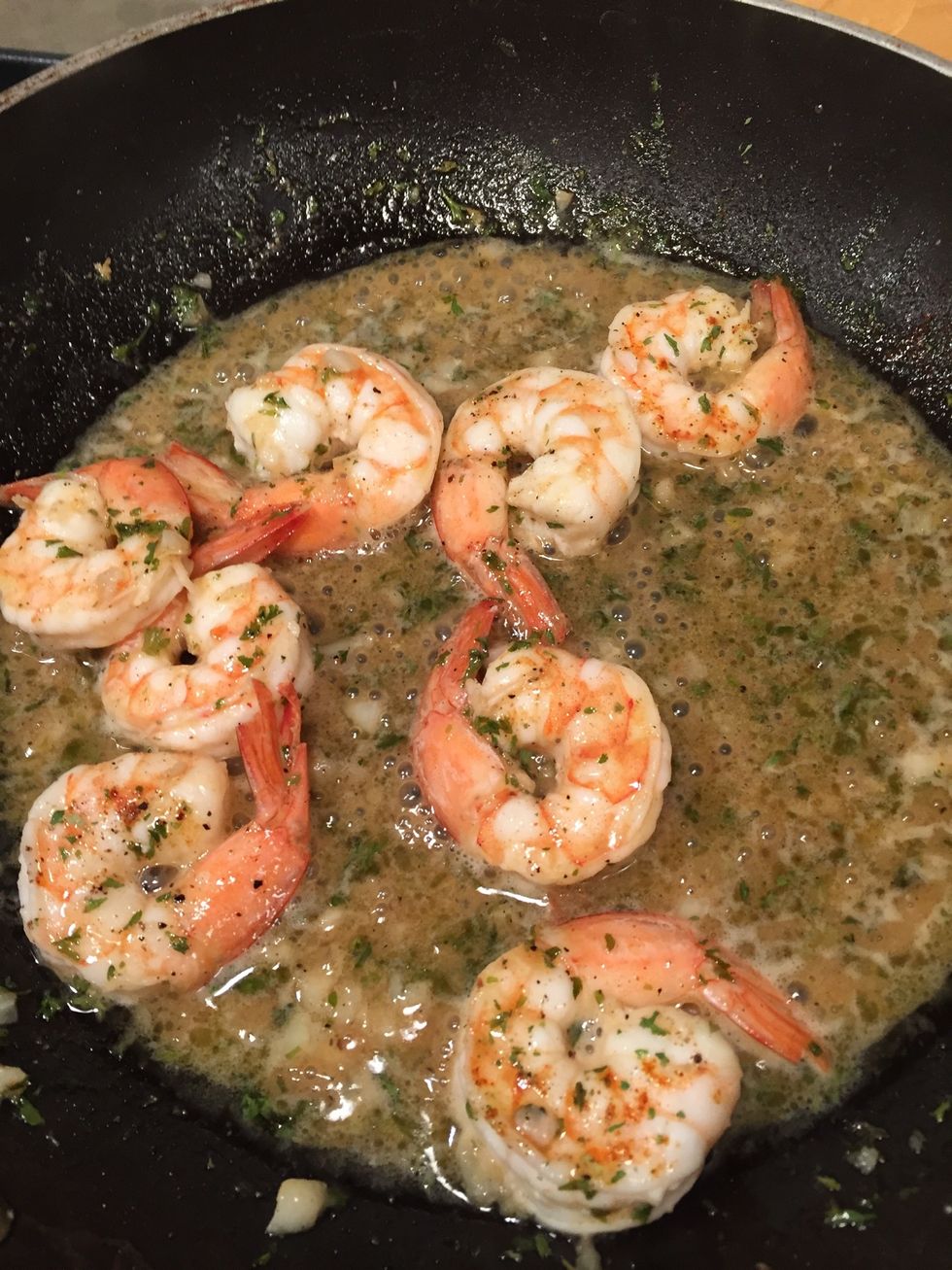 Turn over, repeat on other side. Toss around to get them all coated!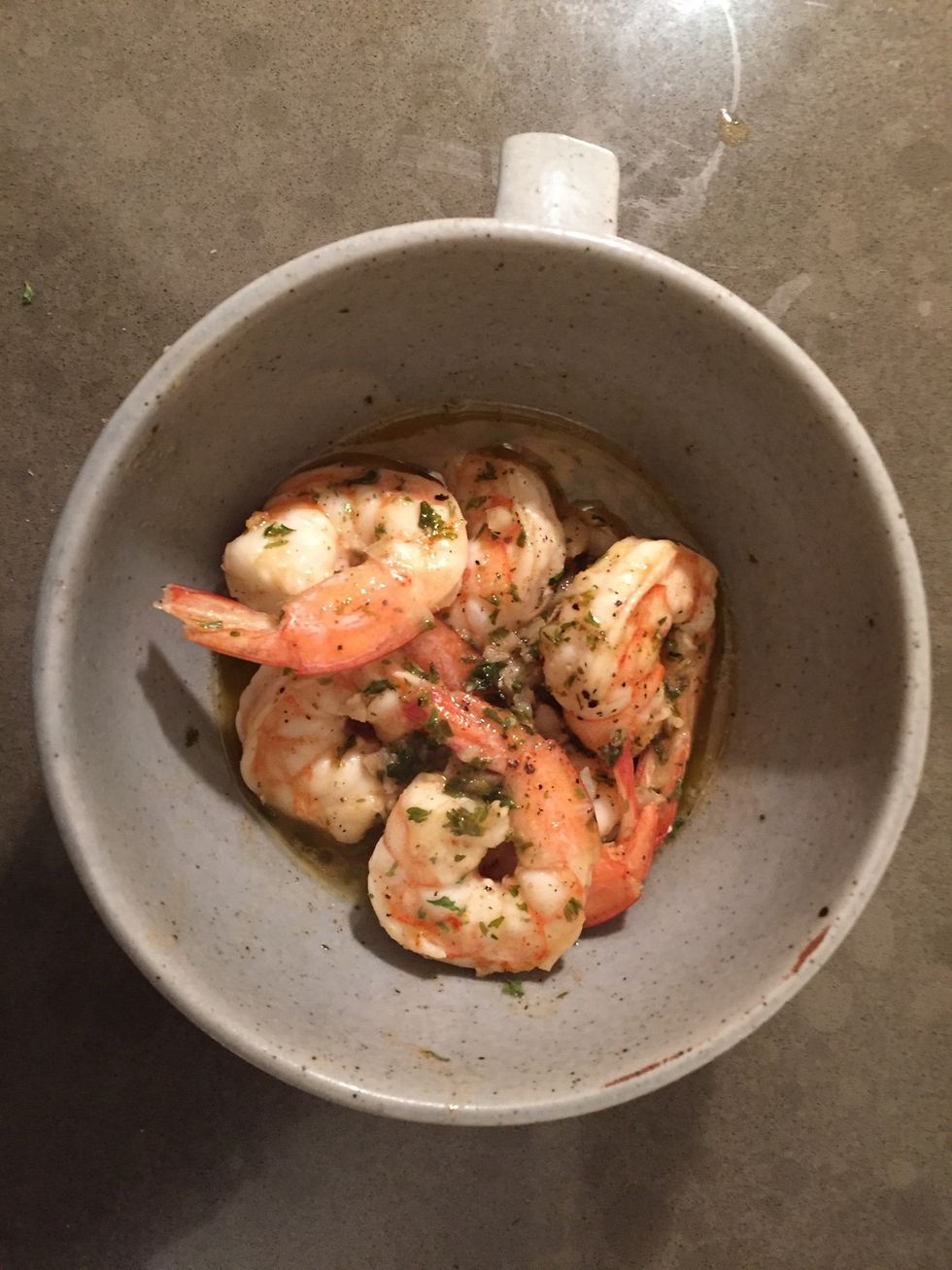 Viola! So easy, sooo tasty.😋
1 tablespoon of butter
1 tablespoon of olive oil
Salt & pepper
Juice of half a lemon
1 clove of garlic
Paprika
Dried or fresh parsley