Nothing fancy here, just tasty, fast and easy.
35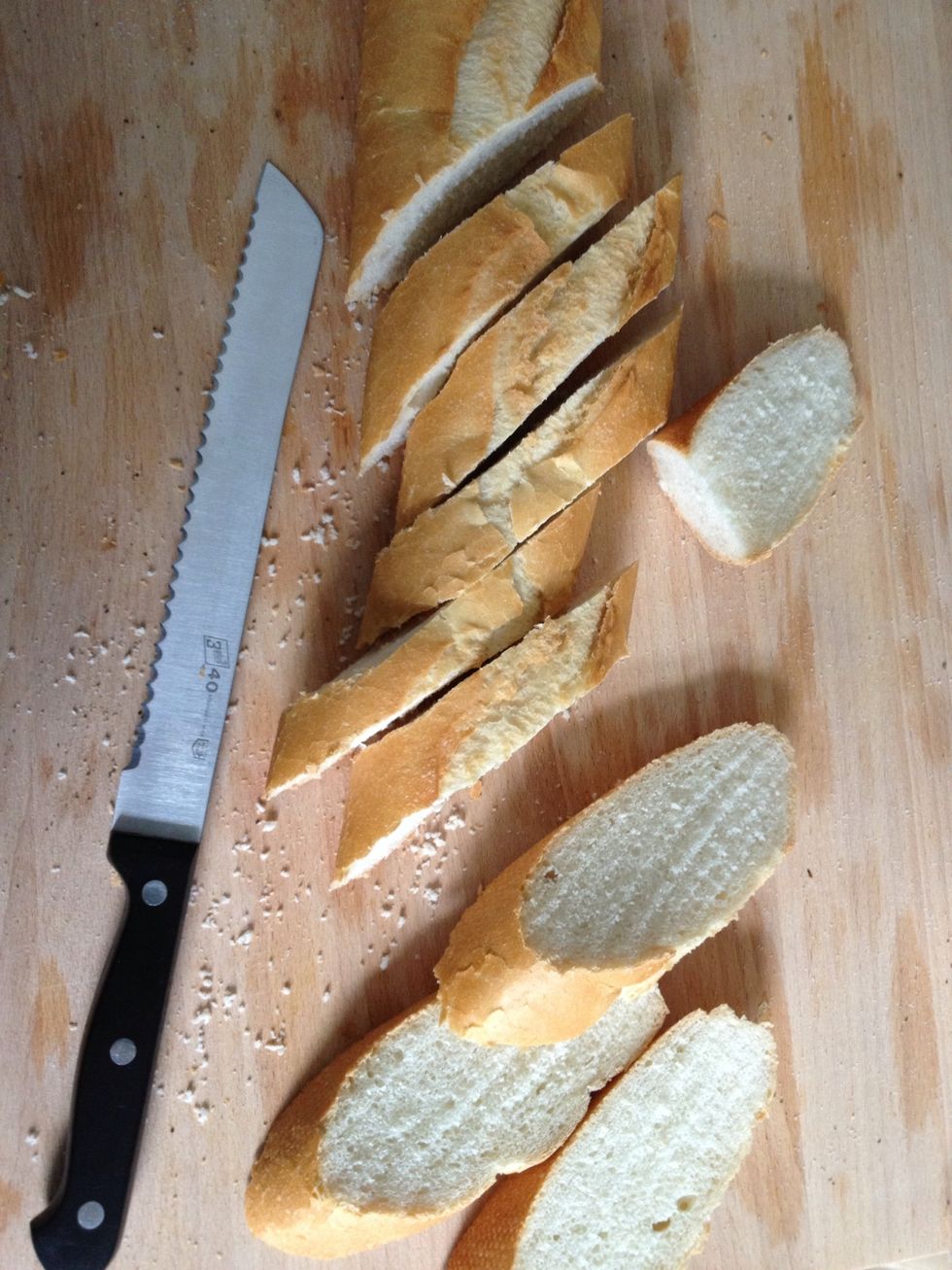 Slice up the baguette like this.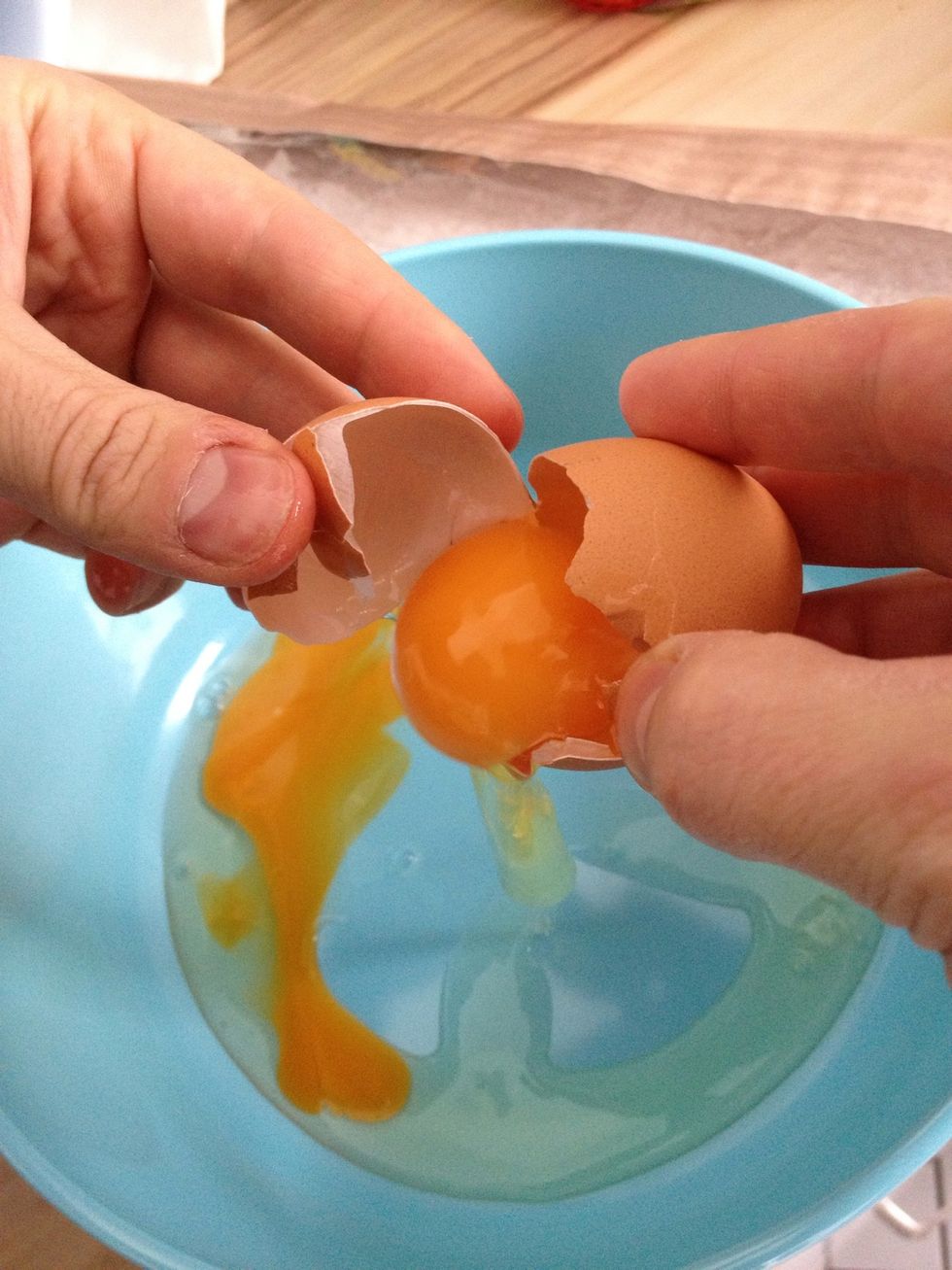 Add the eggs. If you can, use a bowl with a flat bottom.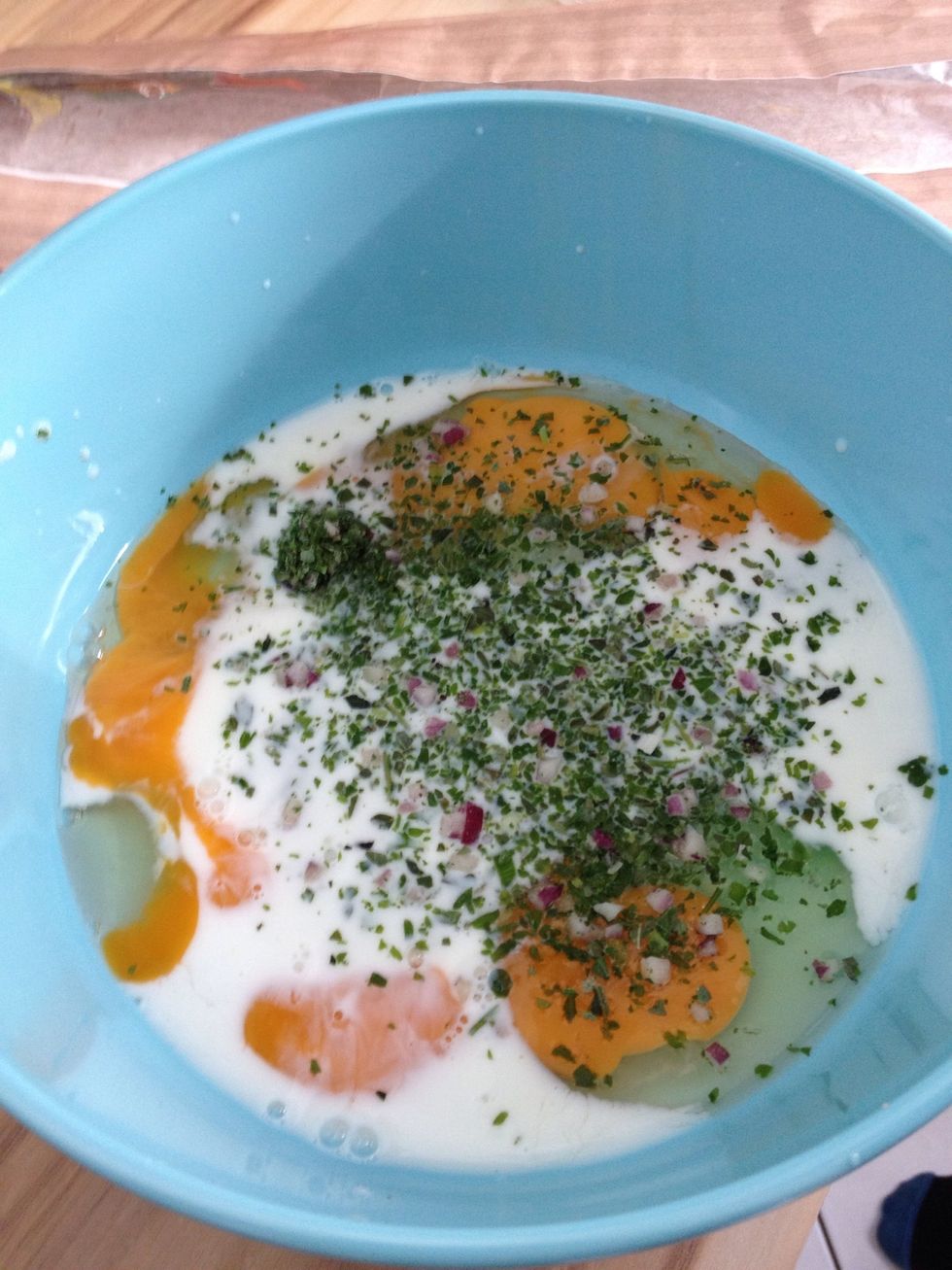 Add milk, herbs, salt and pepper.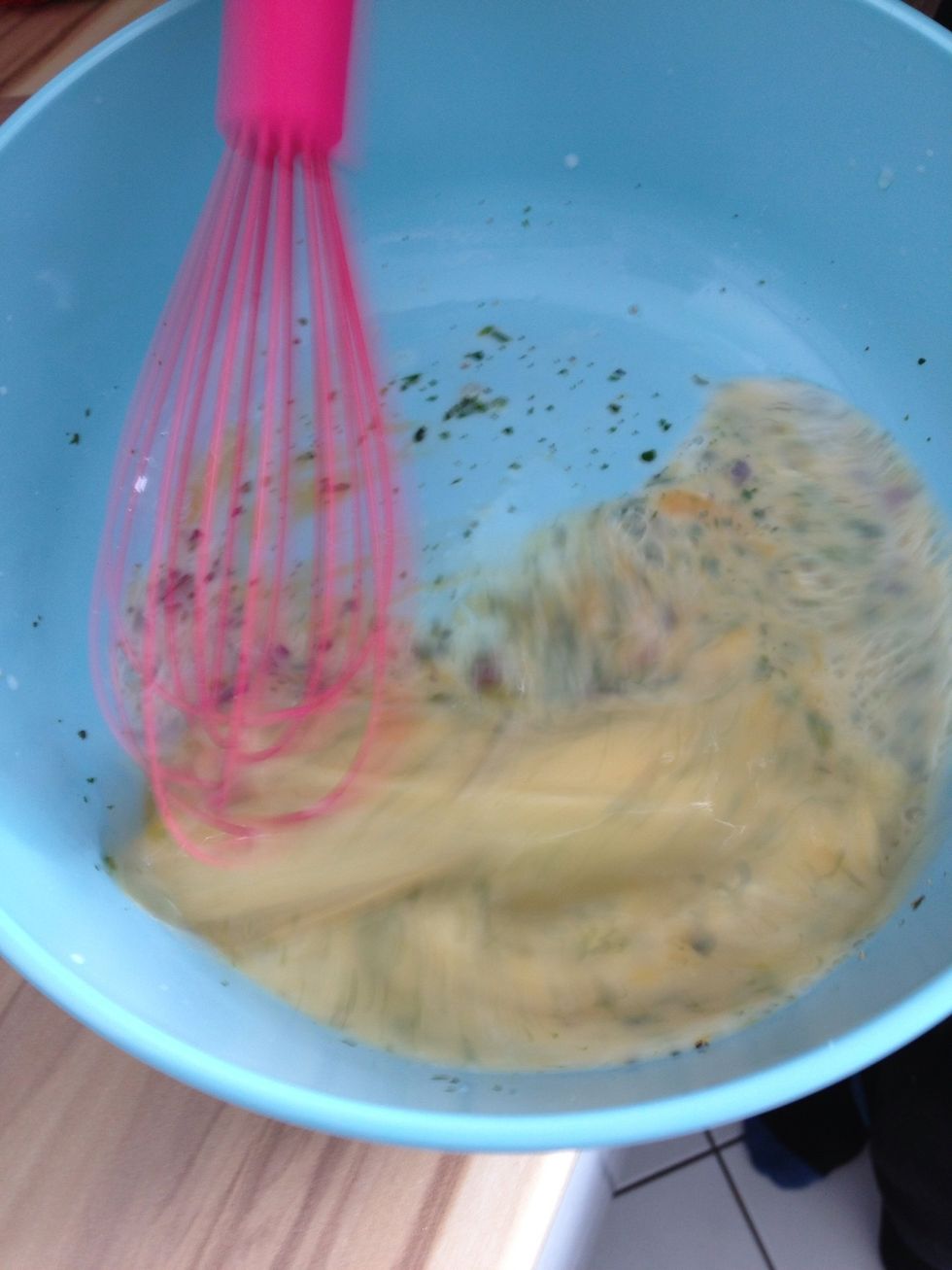 Whisk.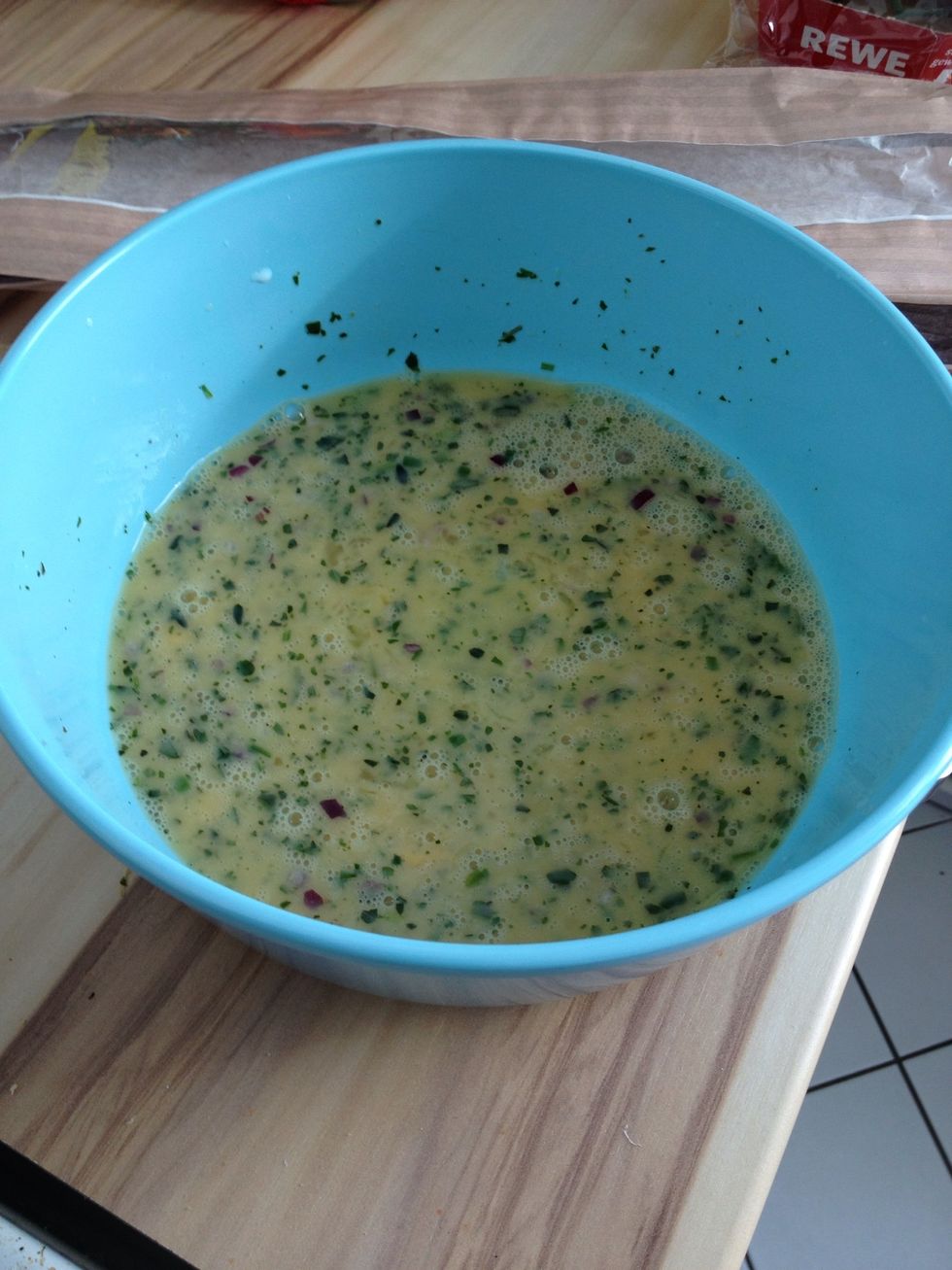 Like so!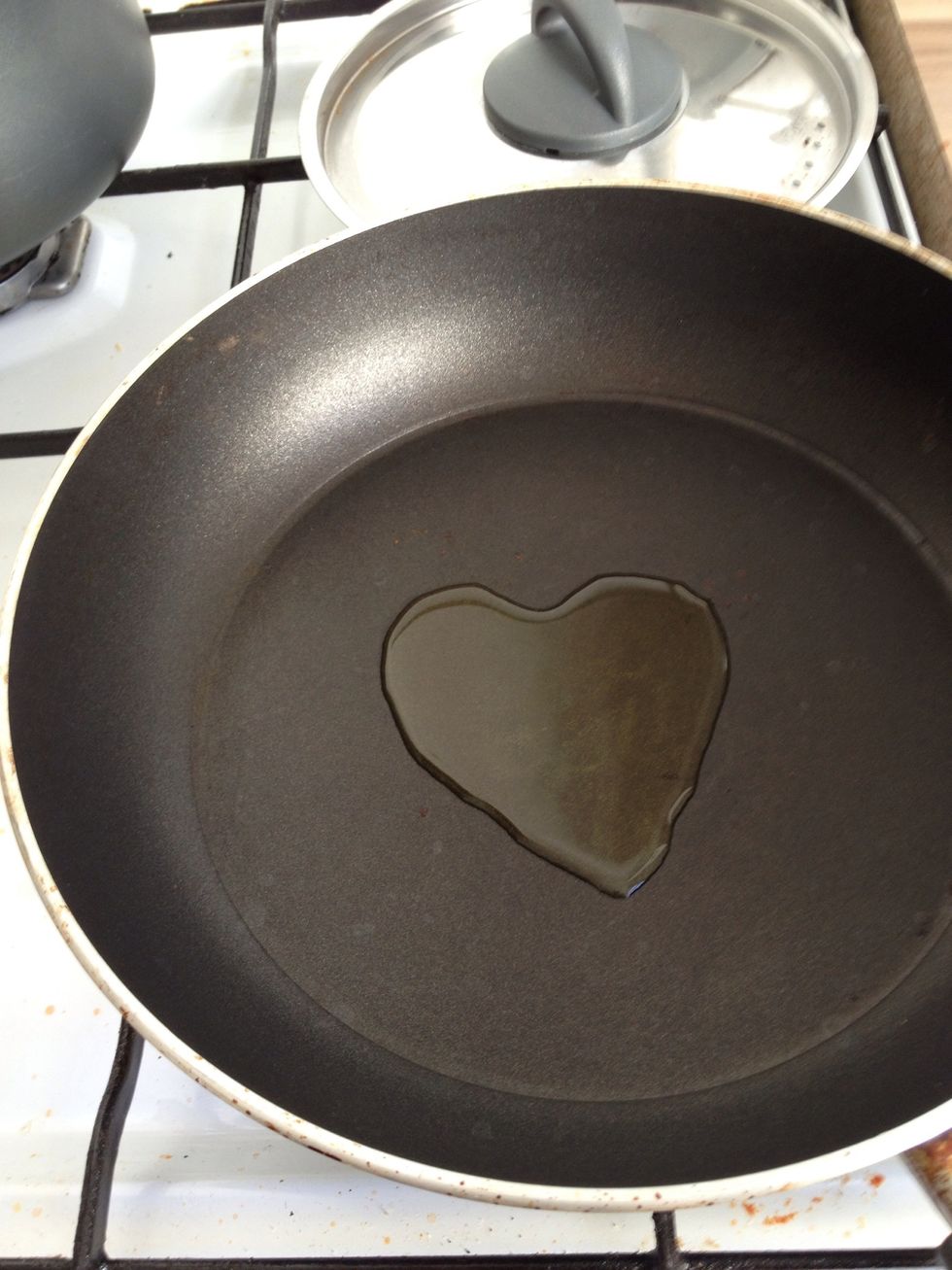 Heat up some oil in a frying pan.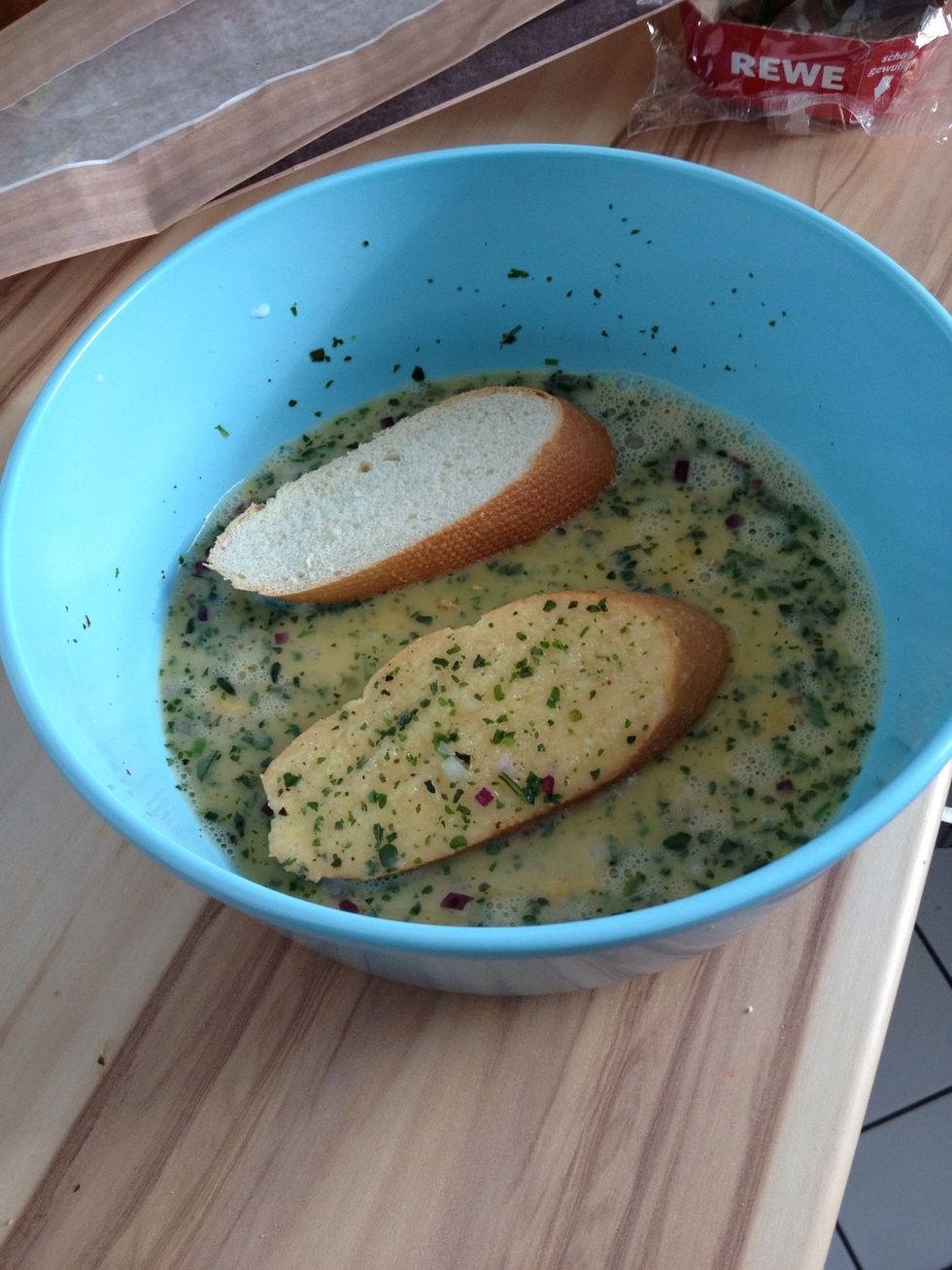 Dip the baguette slices in the egg mix...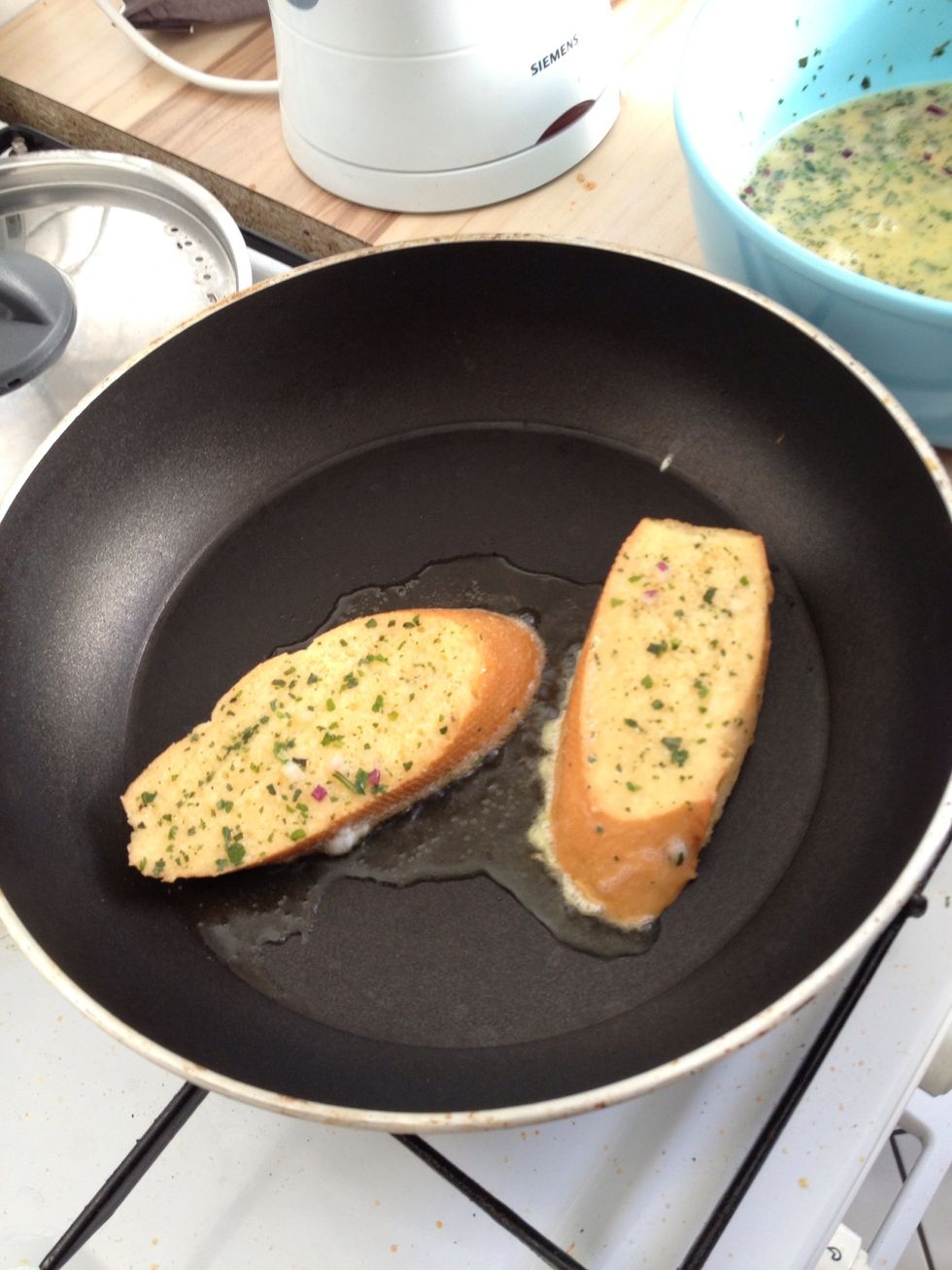 ...and put them in the pan.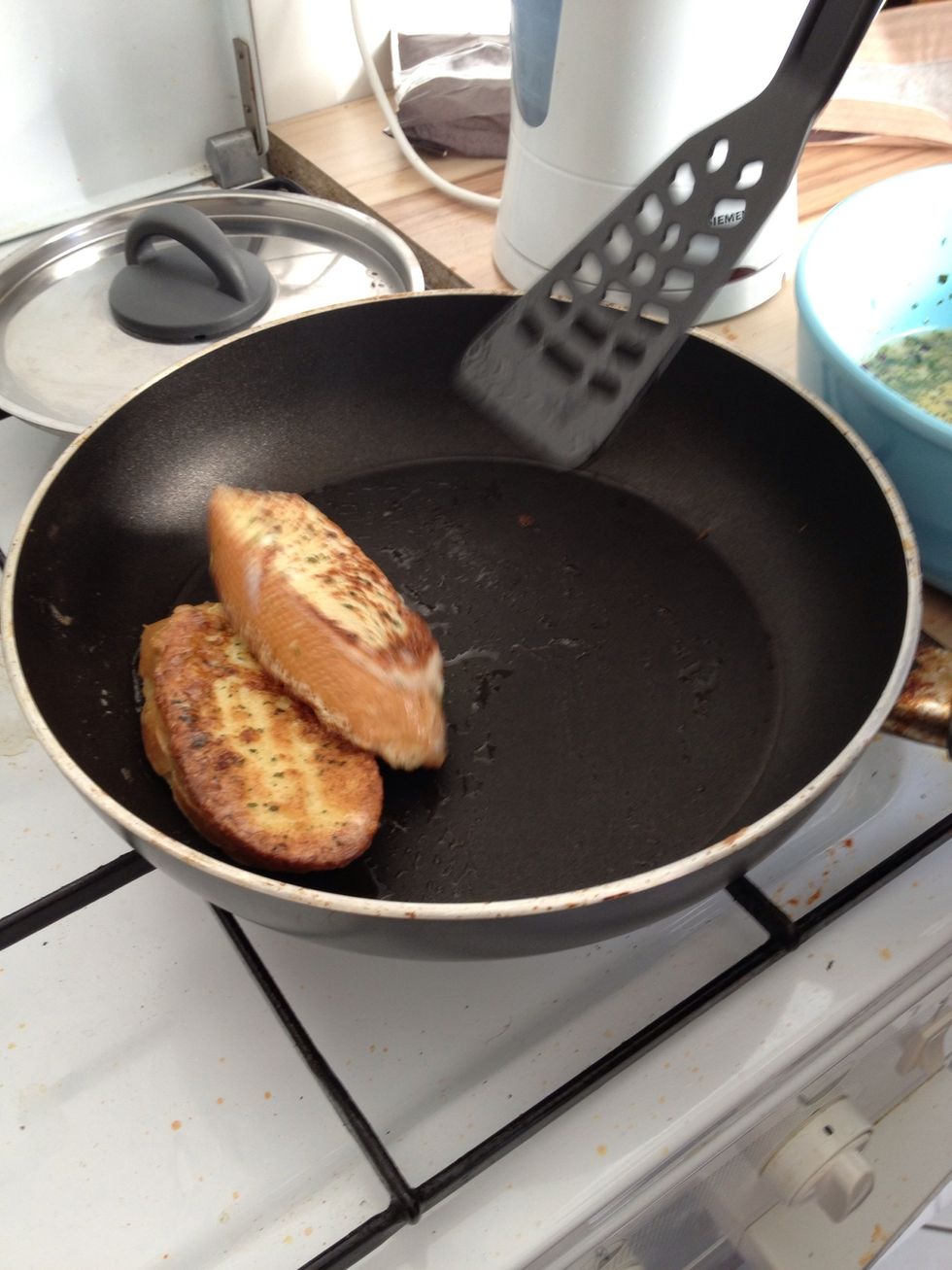 Flip 'em.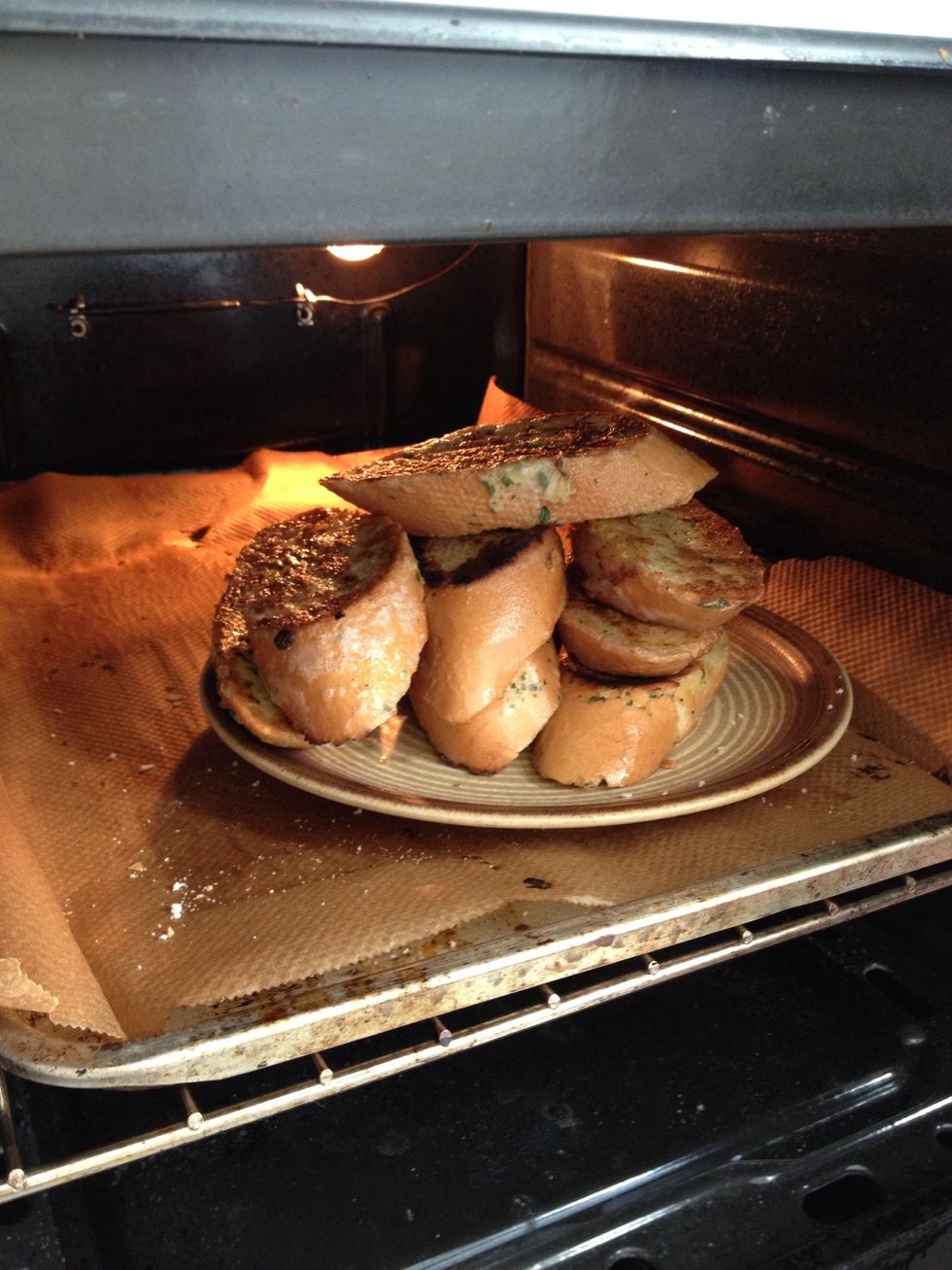 Keep your creations warm in the oven :)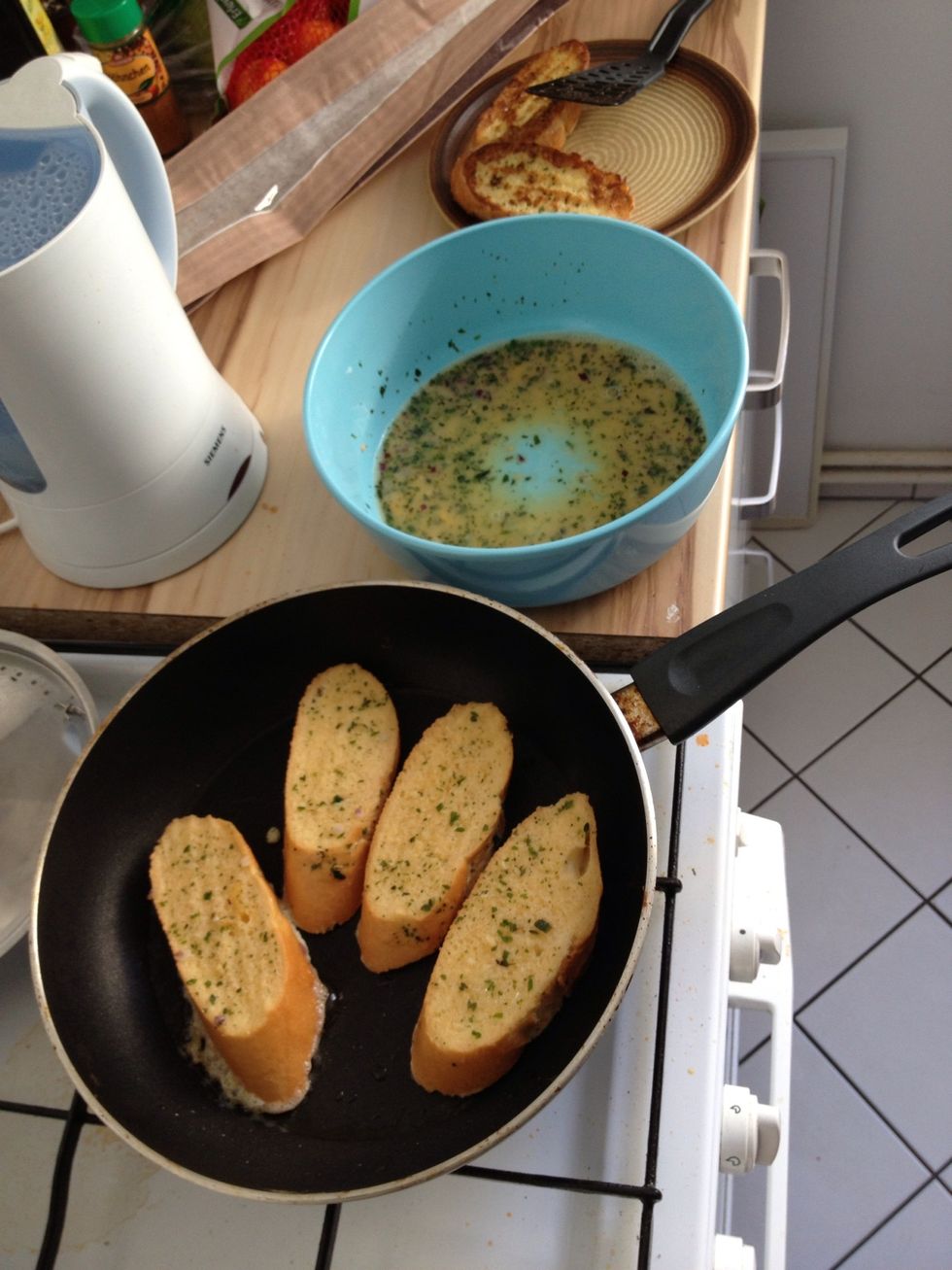 Repeat 🔃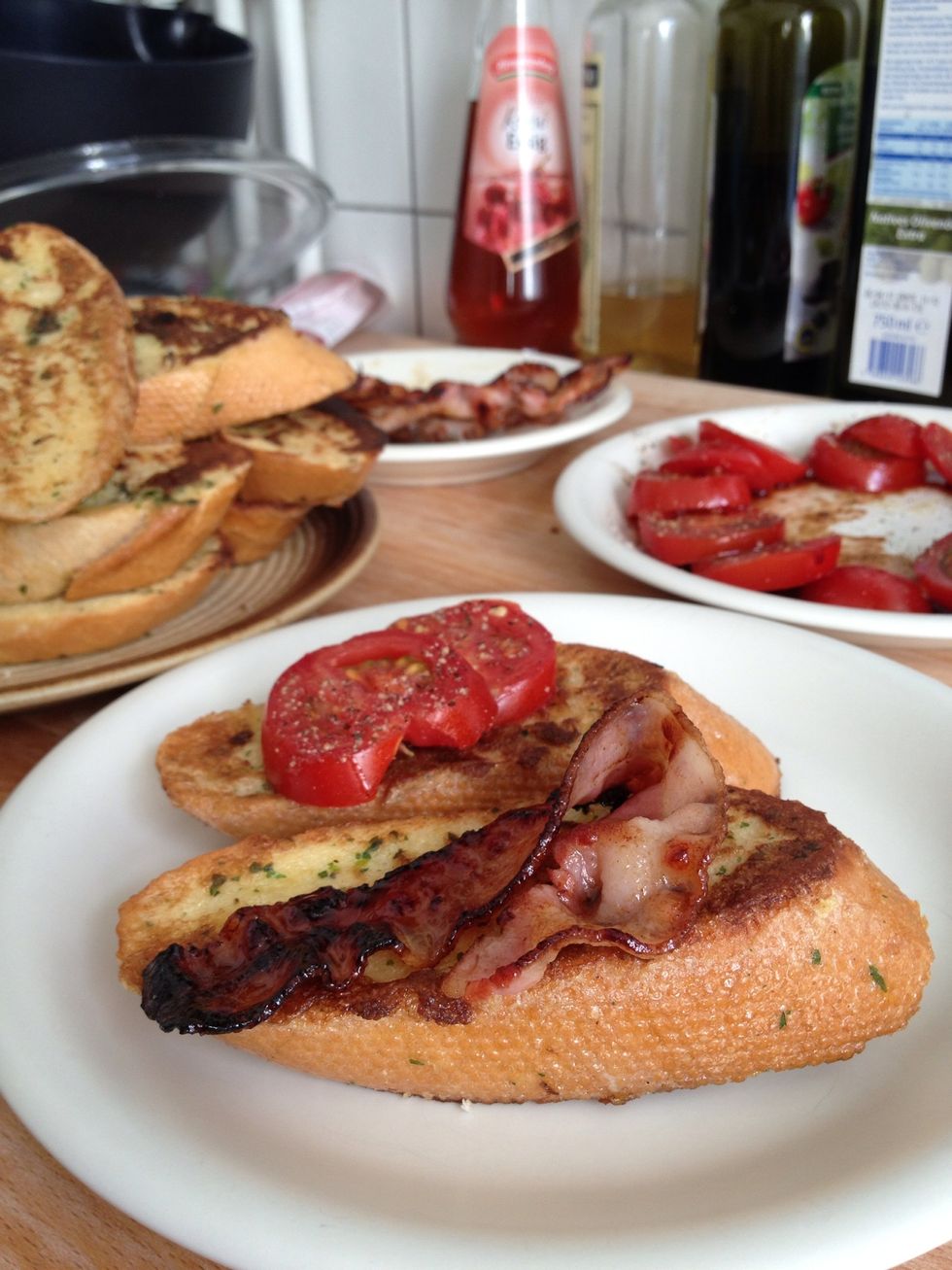 Serving suggestion; bacon and tomatoes!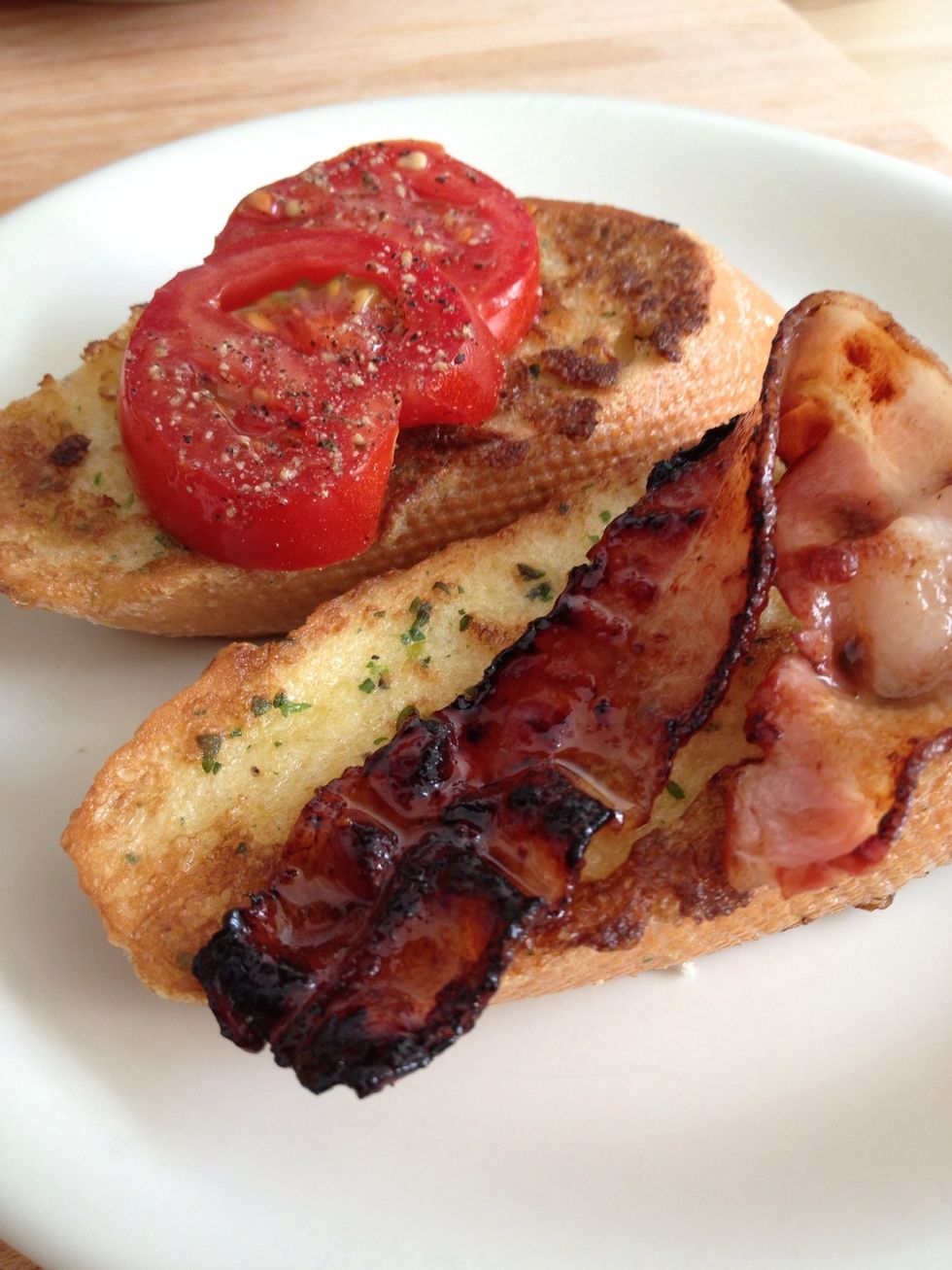 Mmmm... Delicious! 😋
3.0 Eggs
1.0 Baguette
Salt and pepper
Italian herb mix
Milk