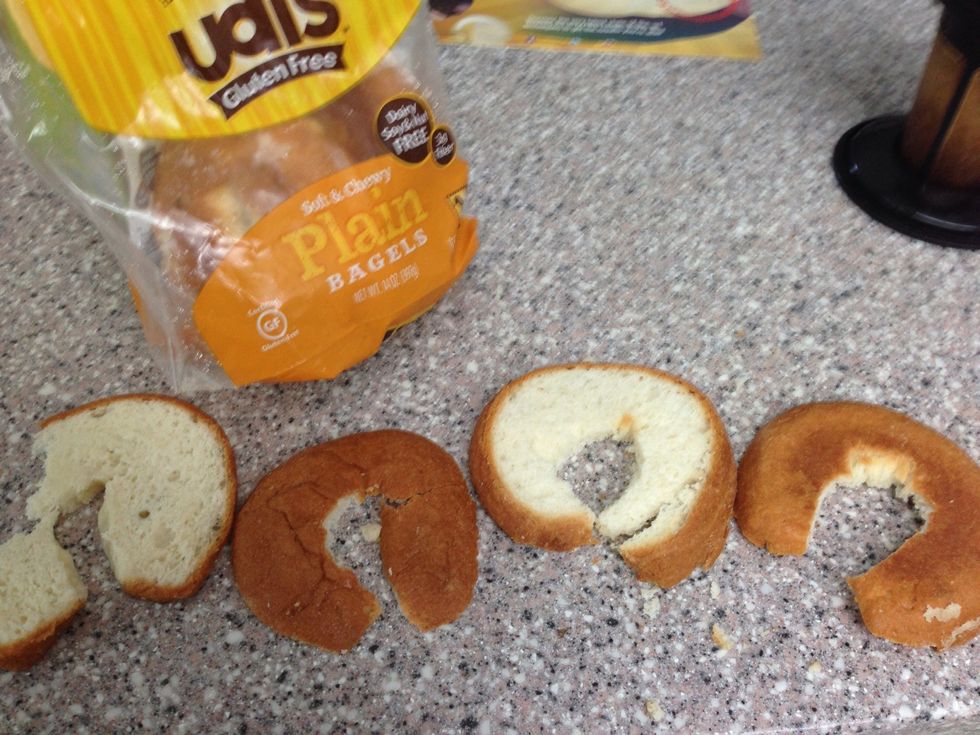 We always cut each half of bagel in half.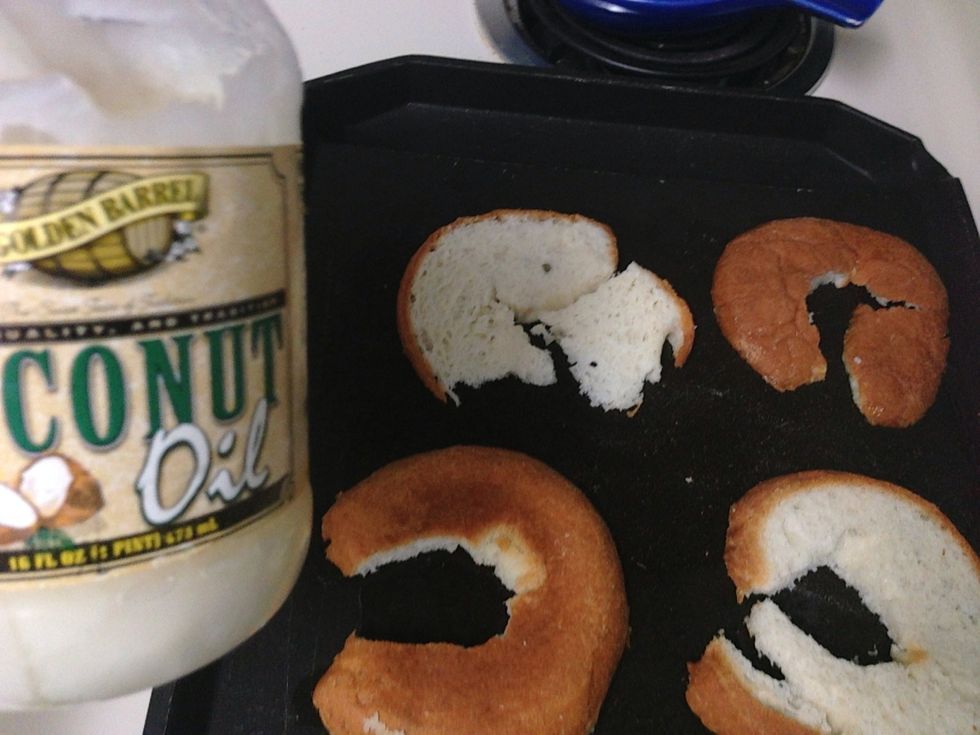 If the whole is too small for an egg yolk to fit in cut around the edges to open the hole a bit bigger.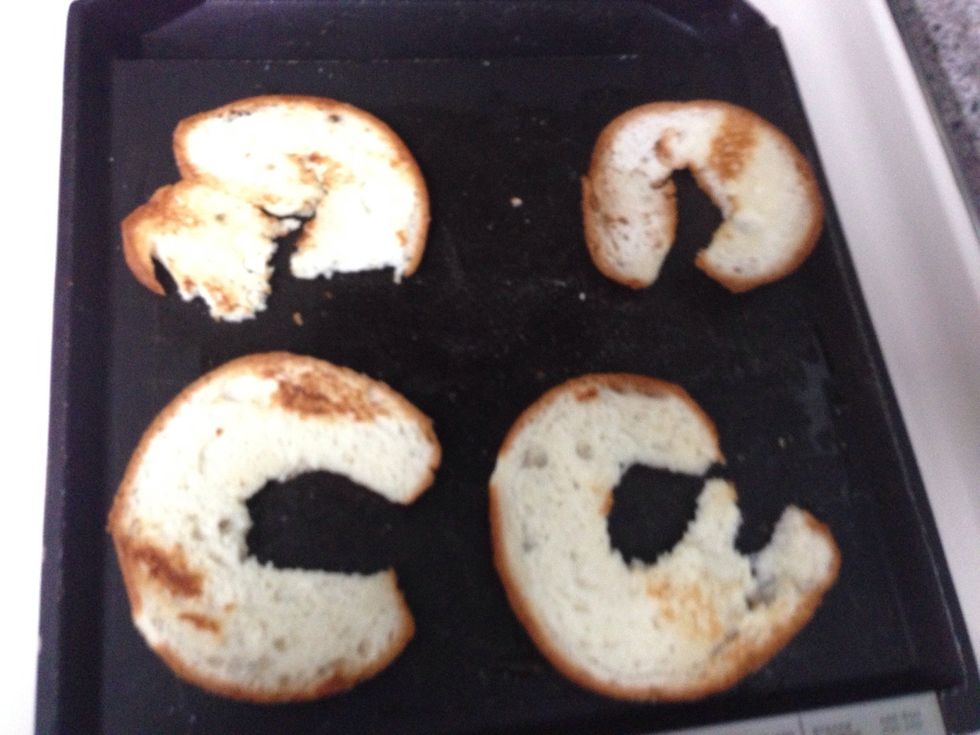 Brush with cocoanut oil on one side.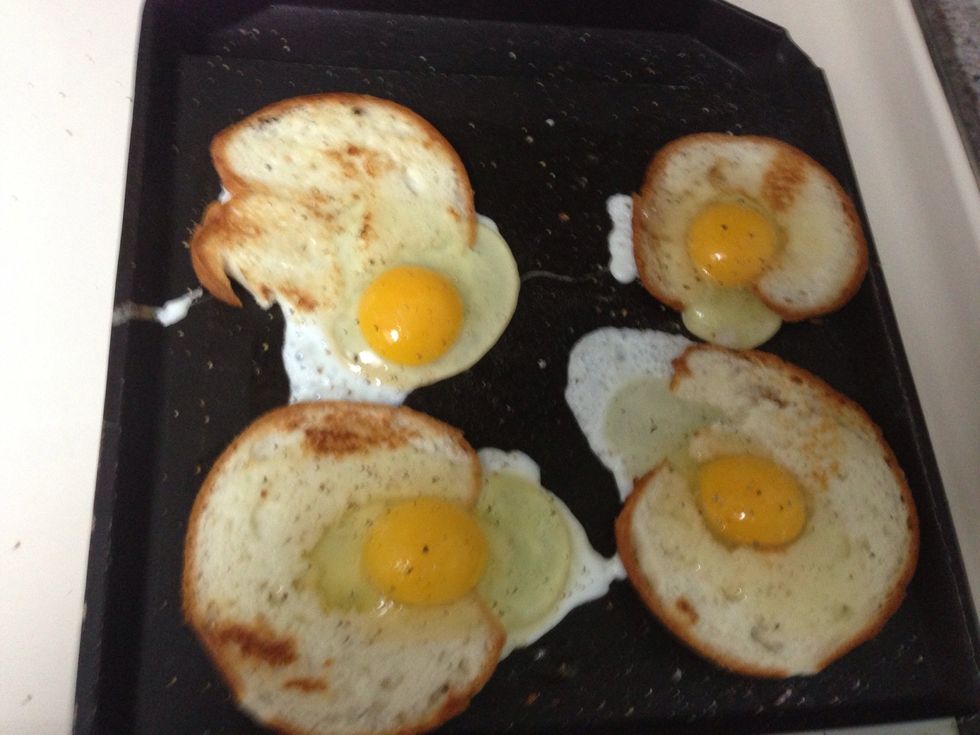 After grilling one side of bagel, flip them and then crack an egg in the hole .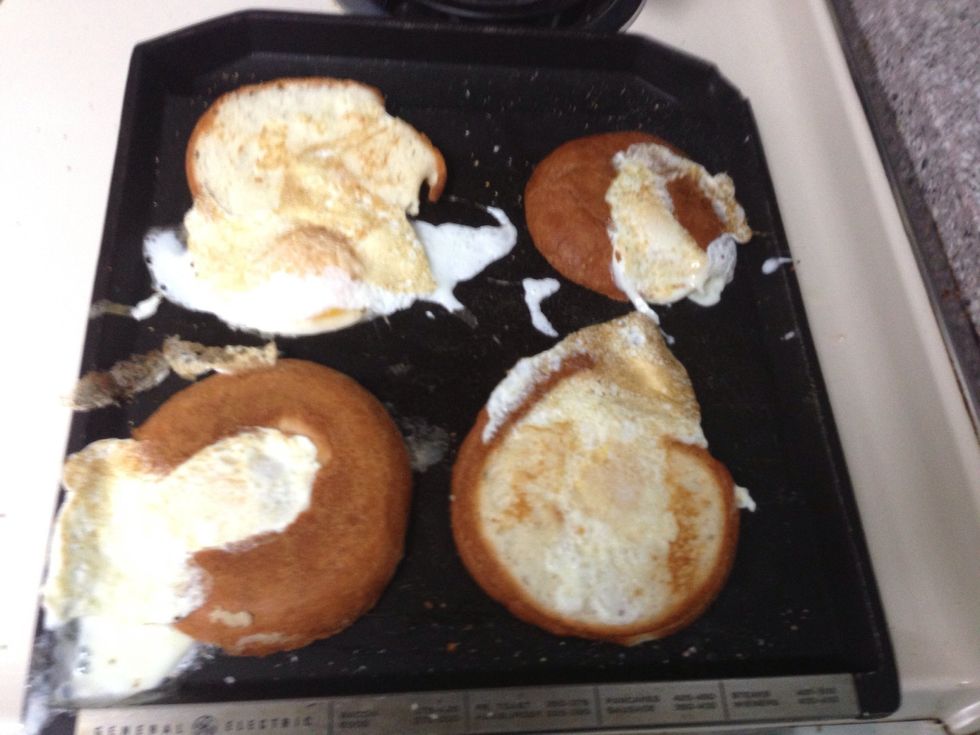 Flip the eggs and cool on the other side.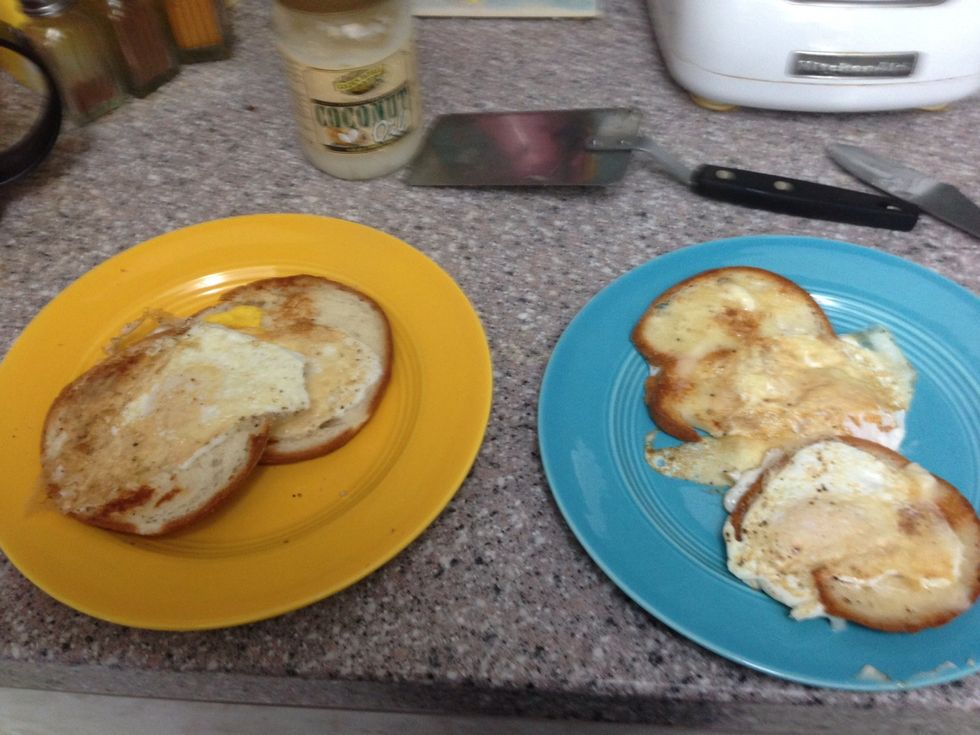 Serve up. Makes two servings.
4 eggs
1 udis Gluten Free Bagel
Coconut oil
Salt
Pepper