Cook Sumatran Chicken Stew ( Ayam Semur Ala Medan)
99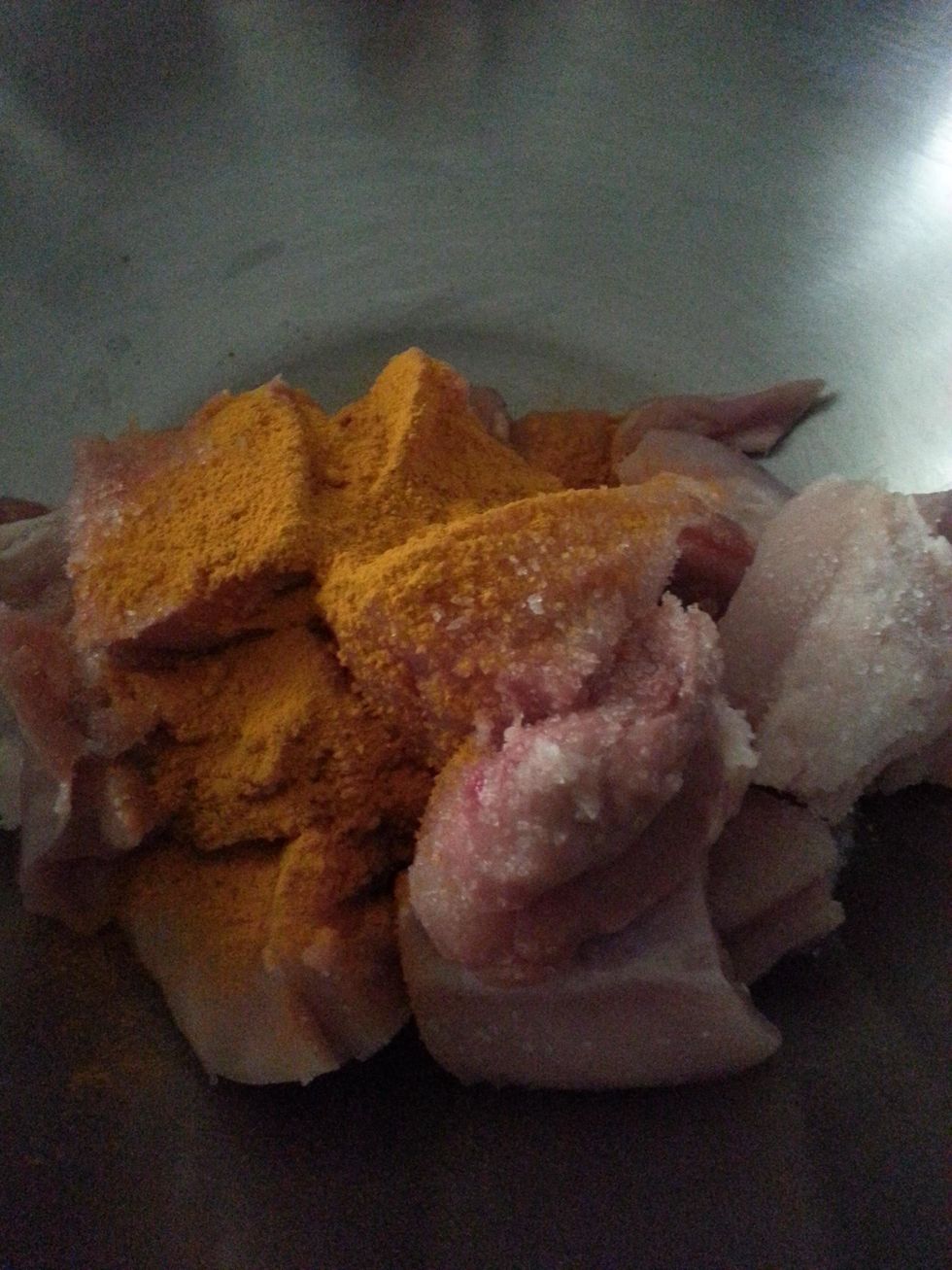 Start by marinating bite sized chicken thighs with 1/2 tspn salt and ground turmeric. Remember to use a good quality & fresh ground as it makes a world of difference. marinade for 30 minutes.
While chicken is marinating-prepare aromatic spice blend. Blend onion, garlic and ginger. Once it is blended add diced tomato. Blend some more and finally add the candlenut and crush to a paste.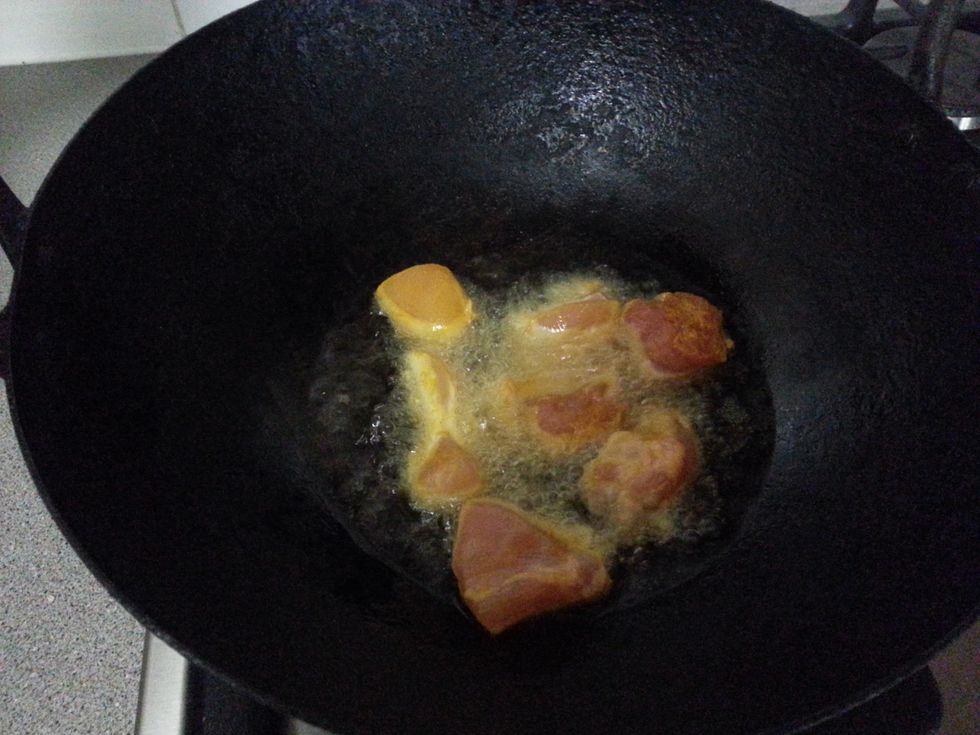 Now heat a wok with some oil on high heat. Flash fry the chicken in batches to seal the edge. Only par cook the chicken as we will cook it further at a later stage.
As you can see the chicken is still pale and partially cooked.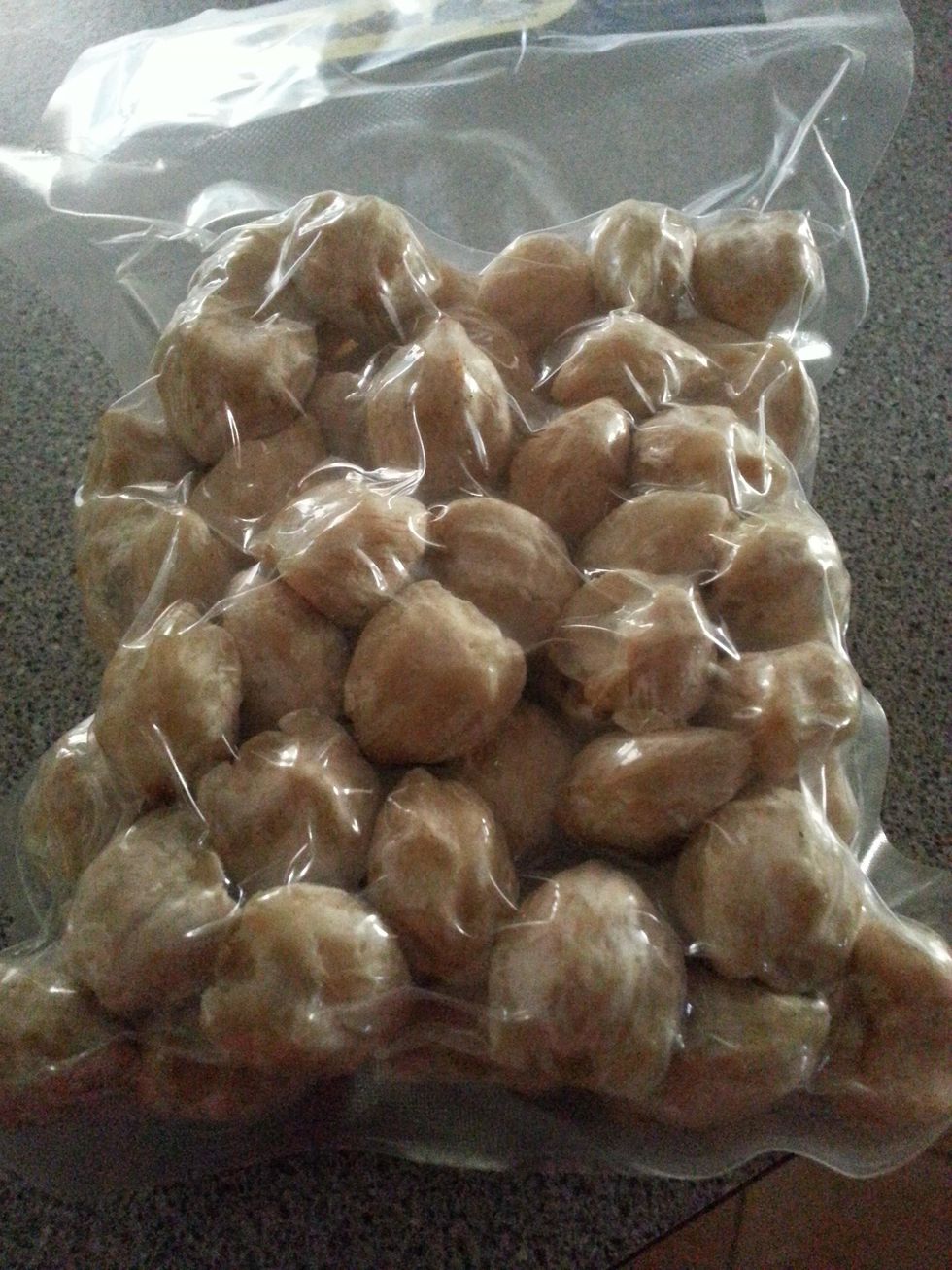 This is the candlenut (buah keras) used. It thickens the stew and gives it a creamy texture.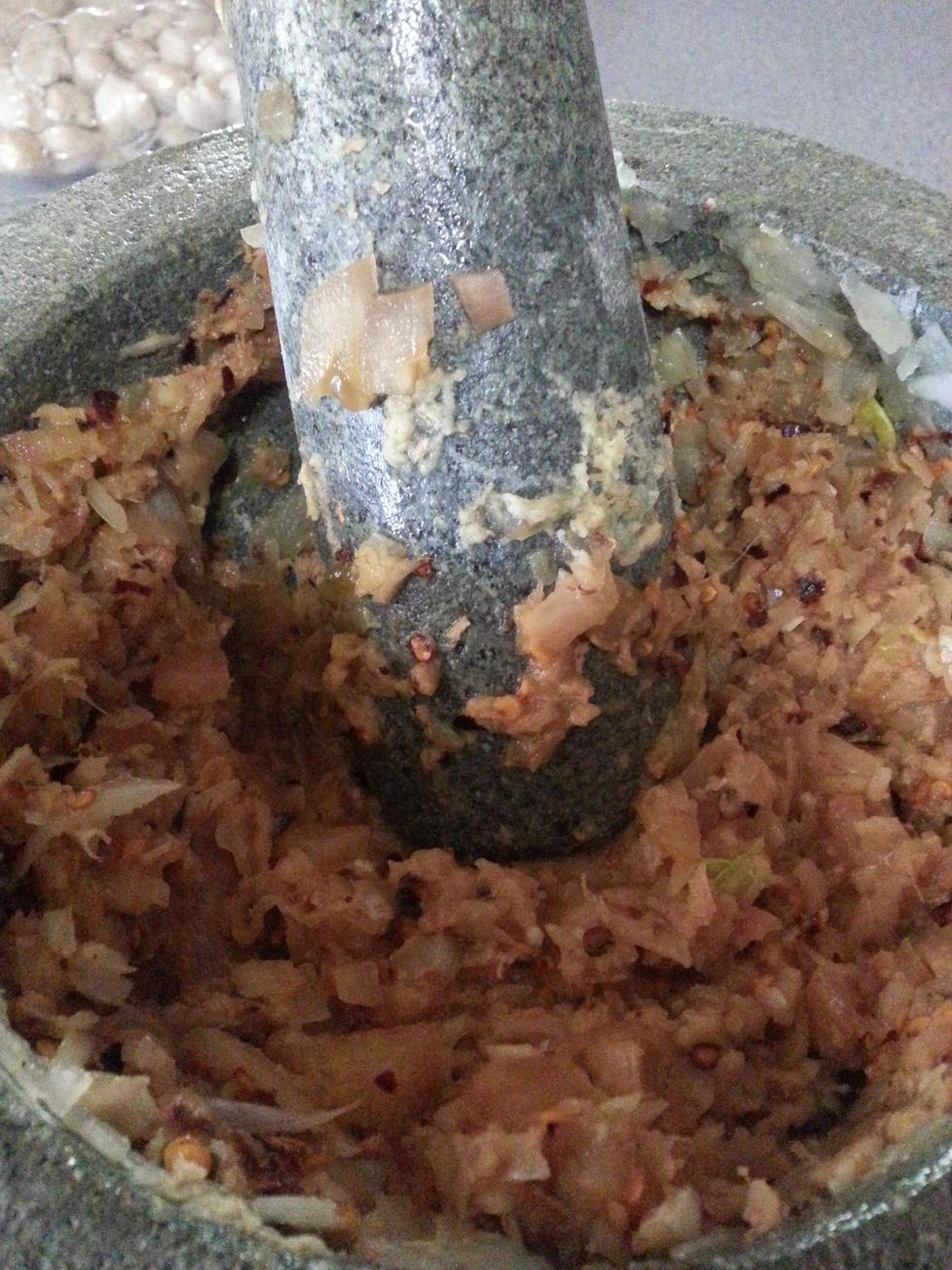 This is the resulting spice blend. You can make it as smooth or as coarse as you desire. Dicing the onion , ginger and garlic makes grinding easier.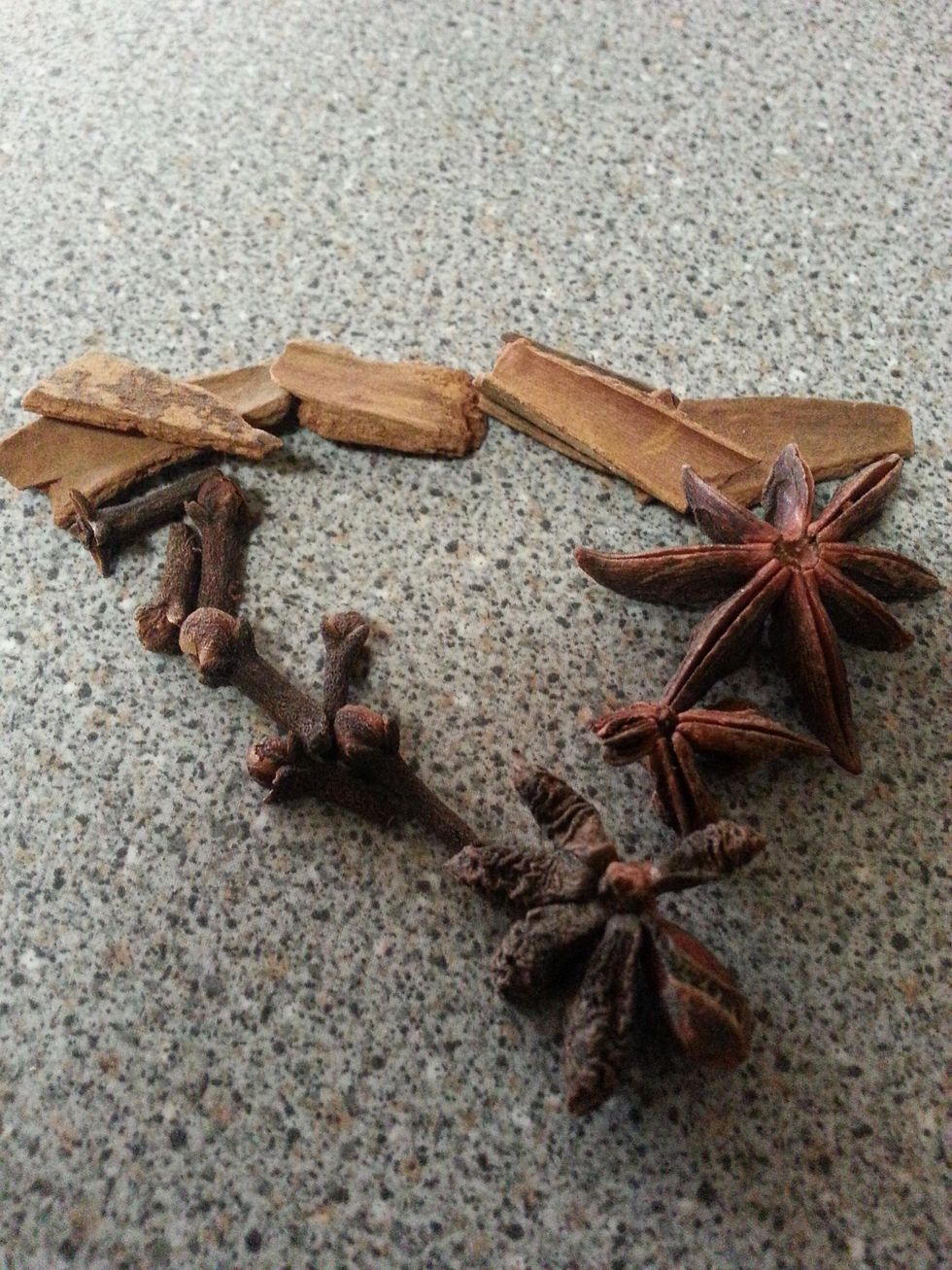 These are the whole spices used.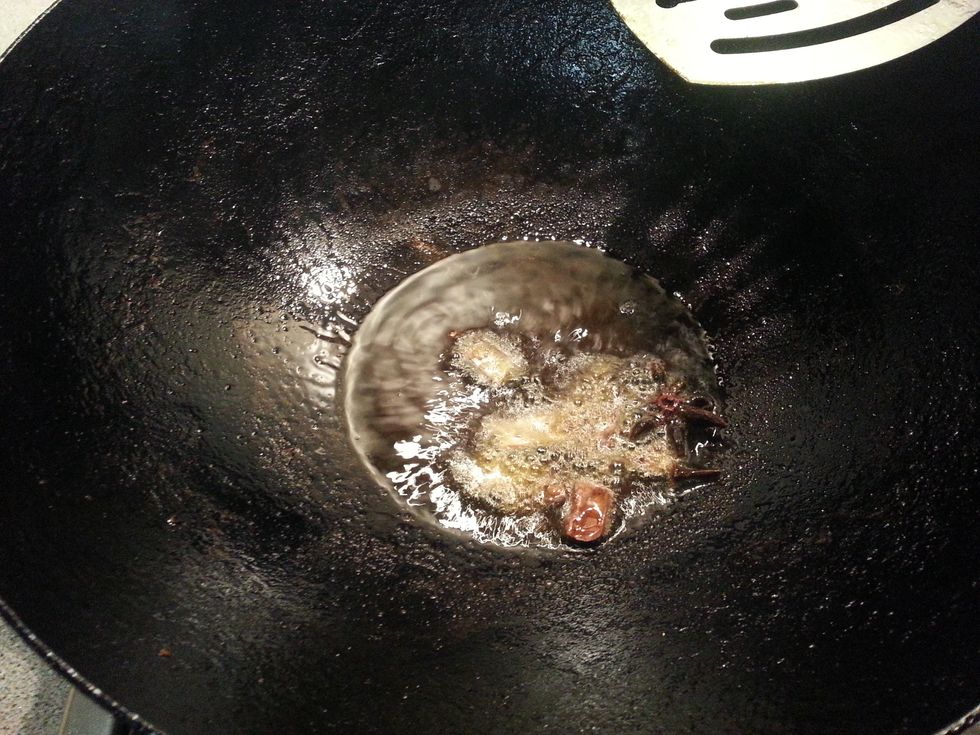 Once the chicken has been half cooked- remove some of the oil leaving about 1 tbpn behind. Add the whole spice in the oil.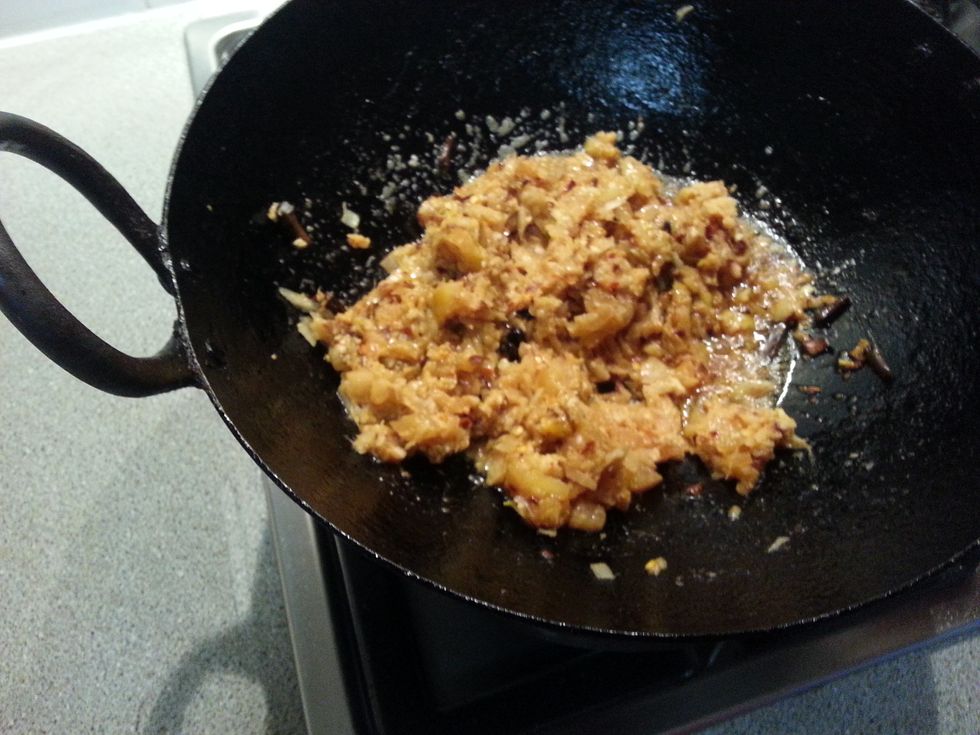 Add the ground aromatic. Keep frying till its nice and golden brown. You may need to add a tbpn of oil everytime it get dry.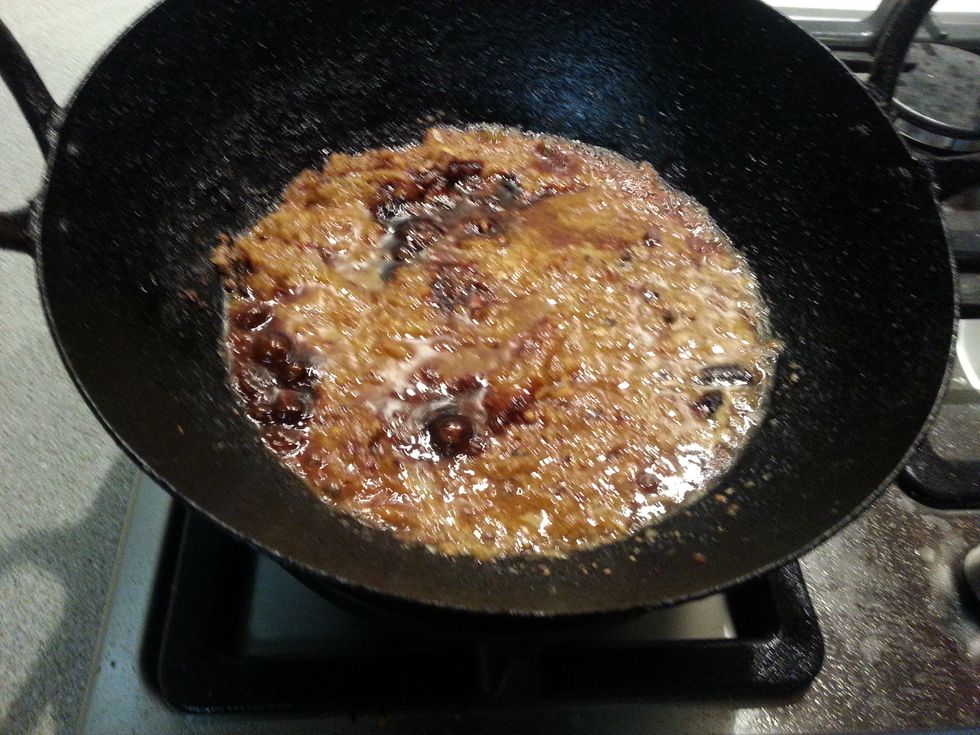 Now add the kicap manis and dark caramel sauce. taste and adjust salt & sugar. Add 1/2 cup of water and fried chilli flakes. Cook this for 15-20 minutes till thick.
Now return the par cooked chicken. Cook for a further 10 minutes.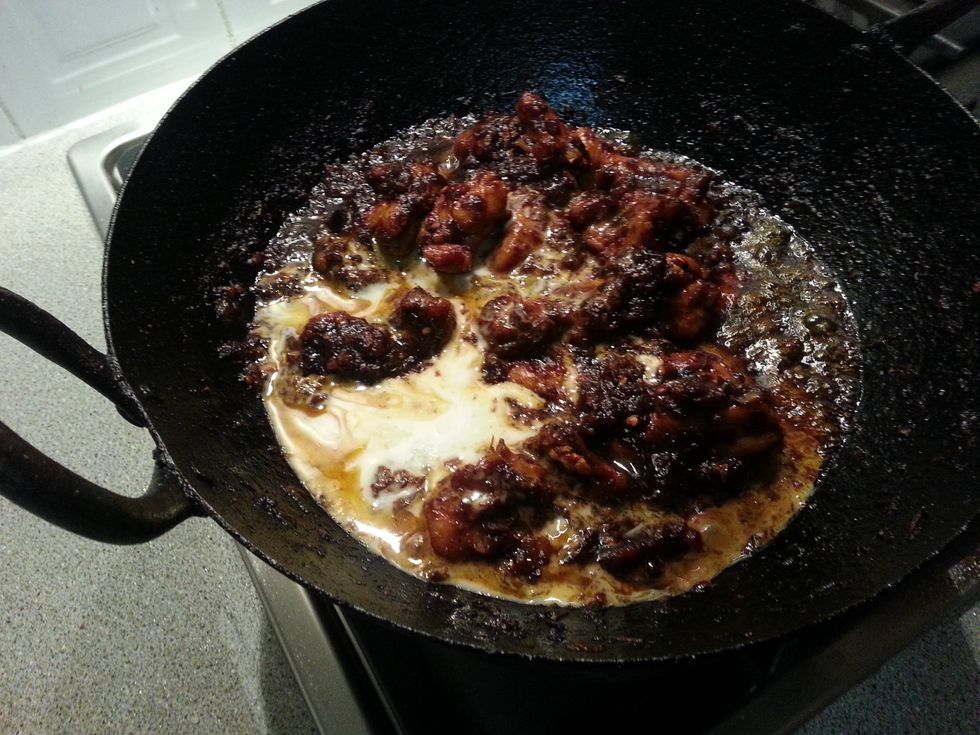 Add coconut milk. Start by adding 50ml. Taste. Add more milk in small batches till you are happy with the taste.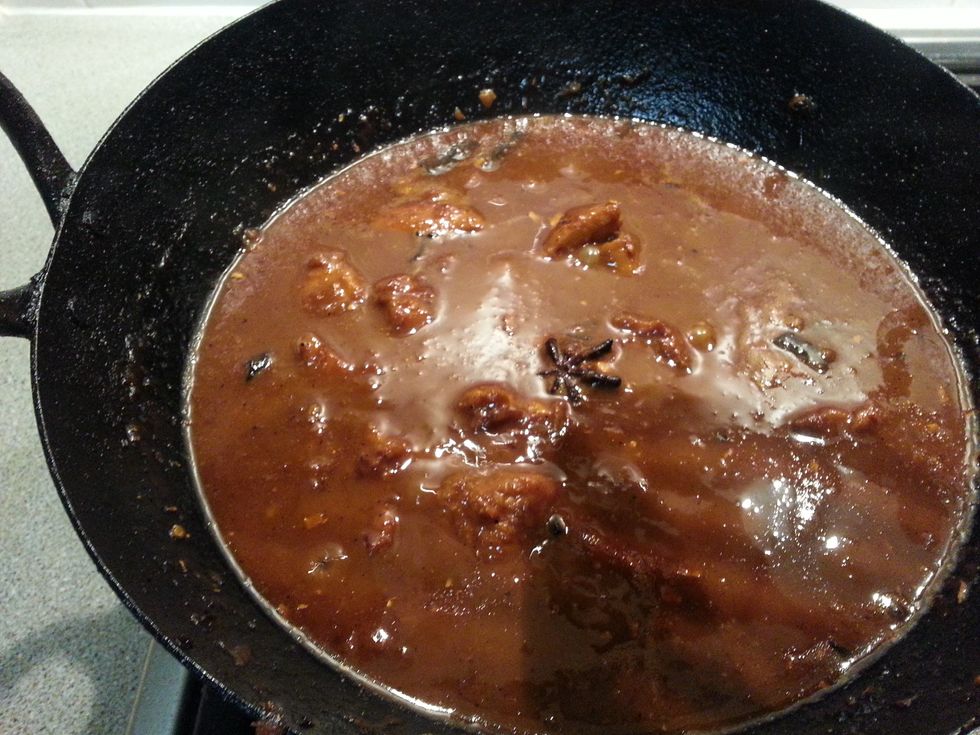 I am adding the whole 300ml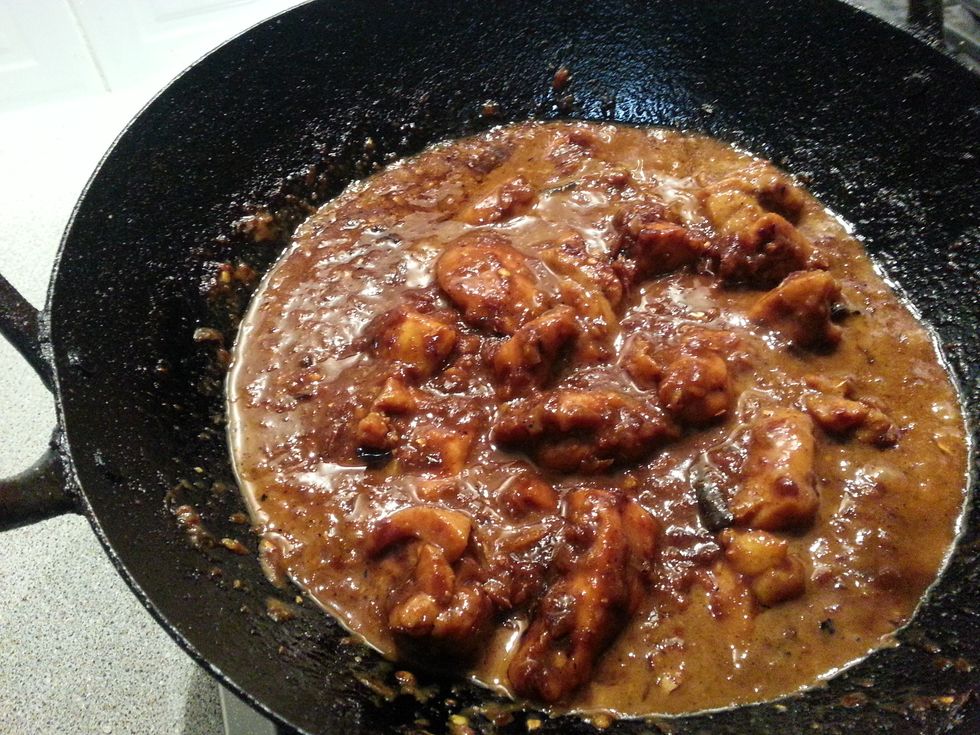 Cook till its thick and when you are happy with the taste.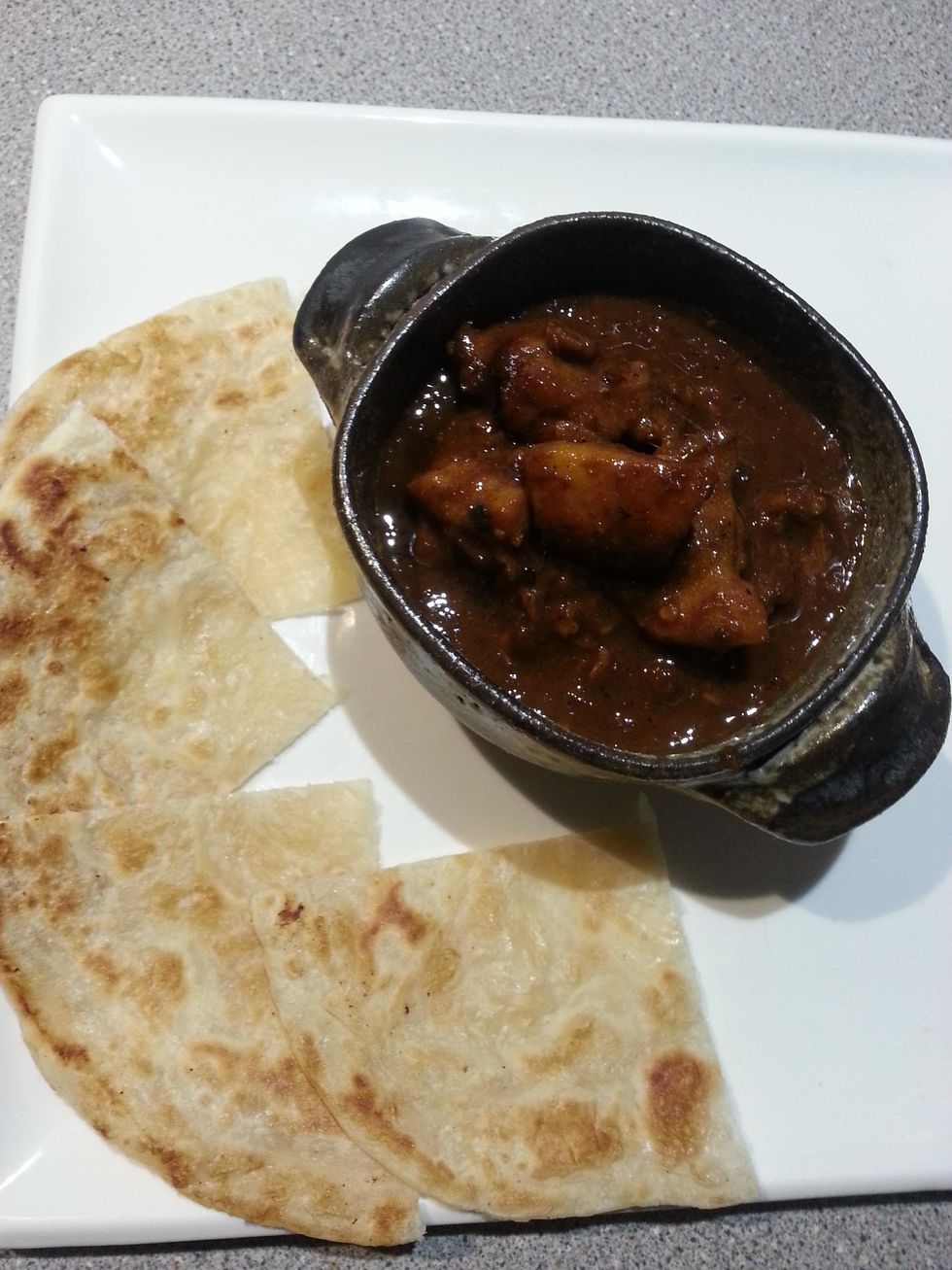 Serve hot with steam rice or roti.
800.0g Chicken Thighs
300.0ml Light Coconut Milk
4.0 red Chillies (Optional)
Whole Spices for Tempering
2.0 Star Anise
2.0in Cinnamon Quill
5.0 Cloves
Ground White Pepper (to taste)
2.0Tbsp Fried Chilli Flakes
Aromatics for Paste
1.0 Large Onion (finely diced)
6.0 Garlic Cloves (finely diced)
2.0in Ginger (grated)
1.0 Tomato (finely diced)
1/2tsp Ground black pepper
4.0 Candle Nut (or macadamia)
3.0Tbsp Dark caramel Soy Sauce
6.0Tbsp Kecap Manis
5.0Tbsp Vegetable Oil
Salt & Sugar (to taste)
1.0tsp Ground Turmeric