This is a great weekday recipe because you'll have leftover stuffing for later in the week. Take this recipe idea and make it your own with different flavor combinations.
32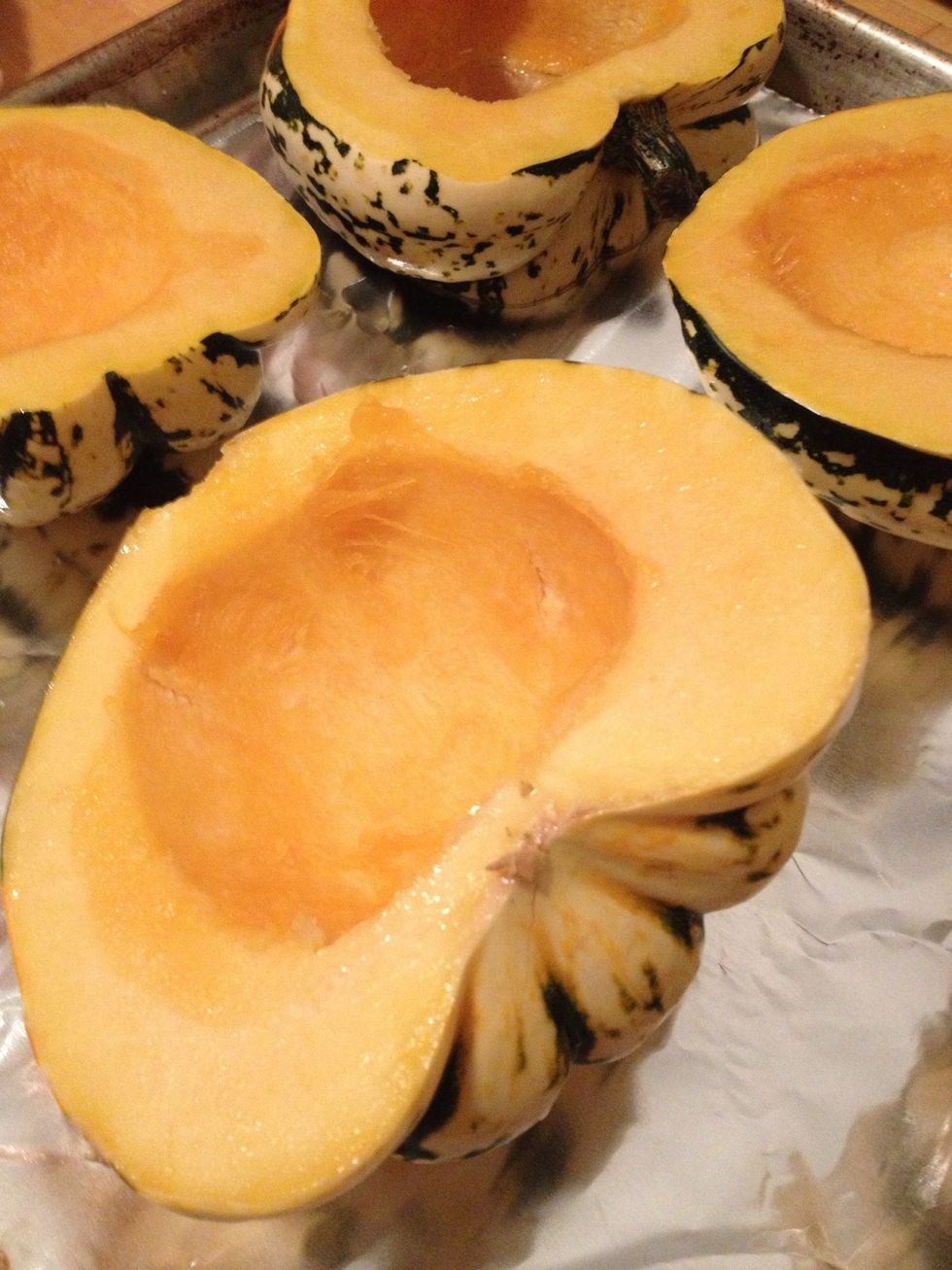 Cut squash in half and scoop out the seeds. Brush with olive oil and season with salt, pepper, allspice, and cinnamon.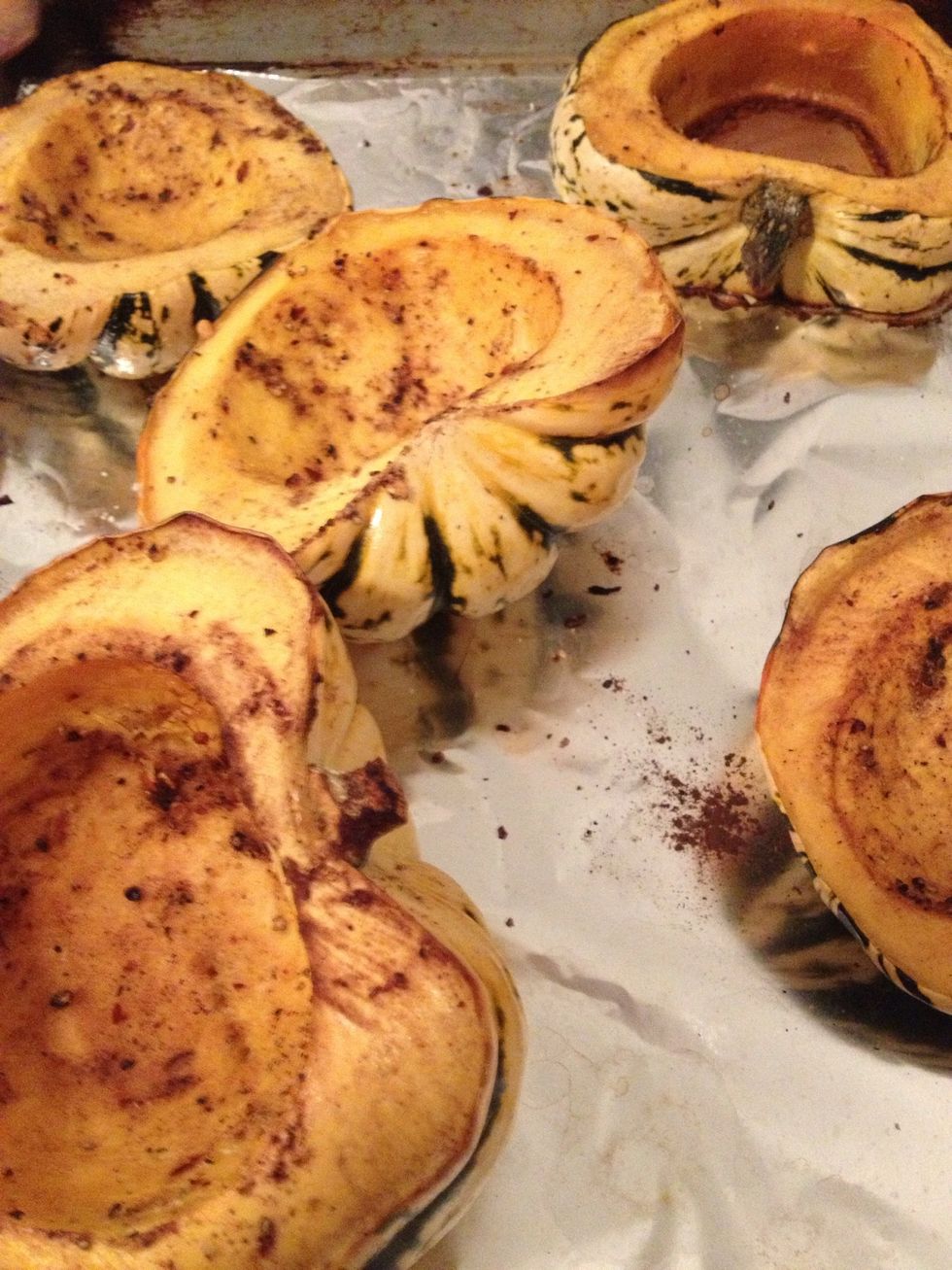 Bake squash in oven at 350 degrees until fork tender (about 45 minutes).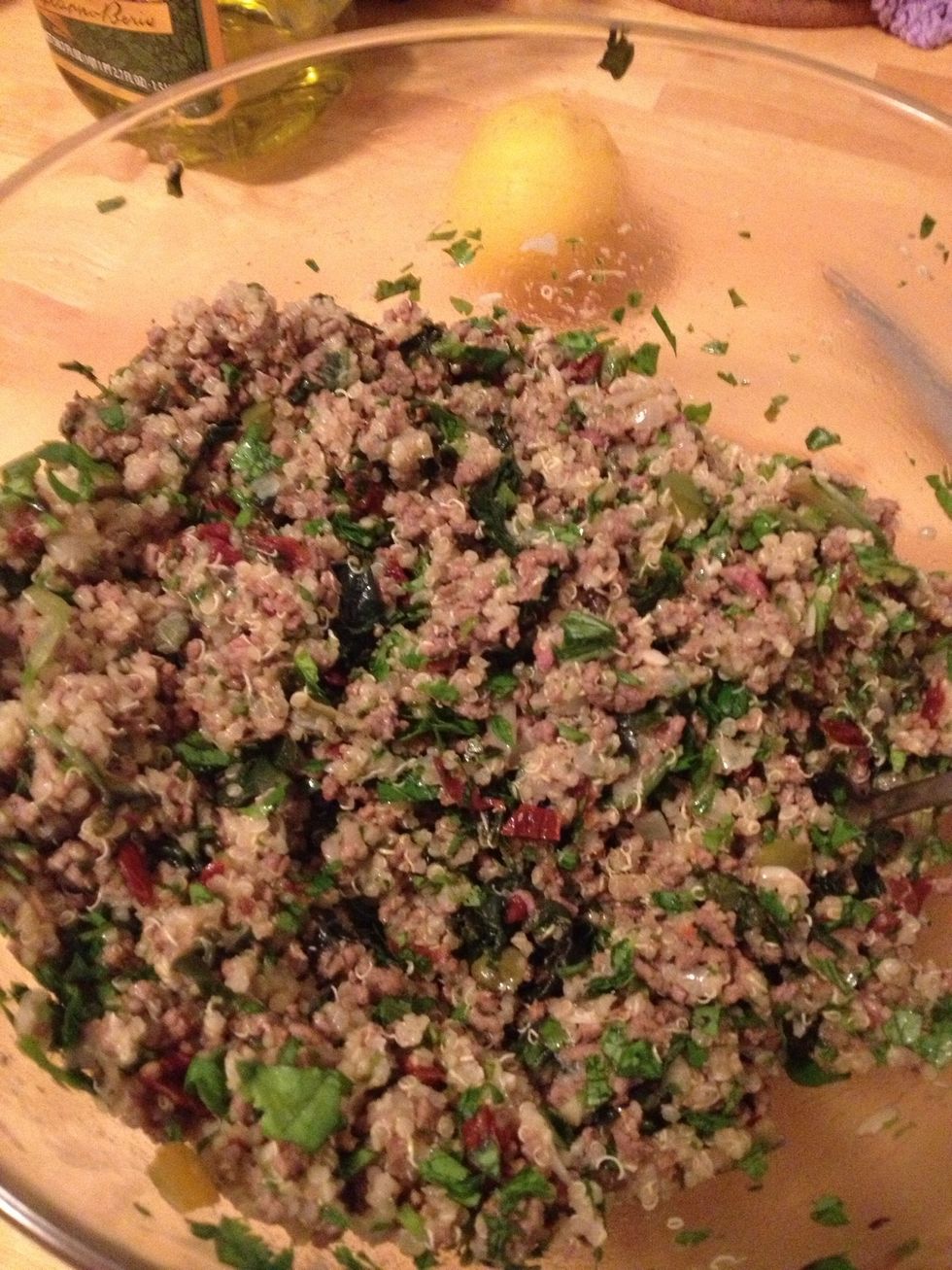 Put quinoa to boil according to package instructions. Meanwhile season and cook ground meat according to your taste. I added onions, garlic, capers, tomato paste, and cilantro.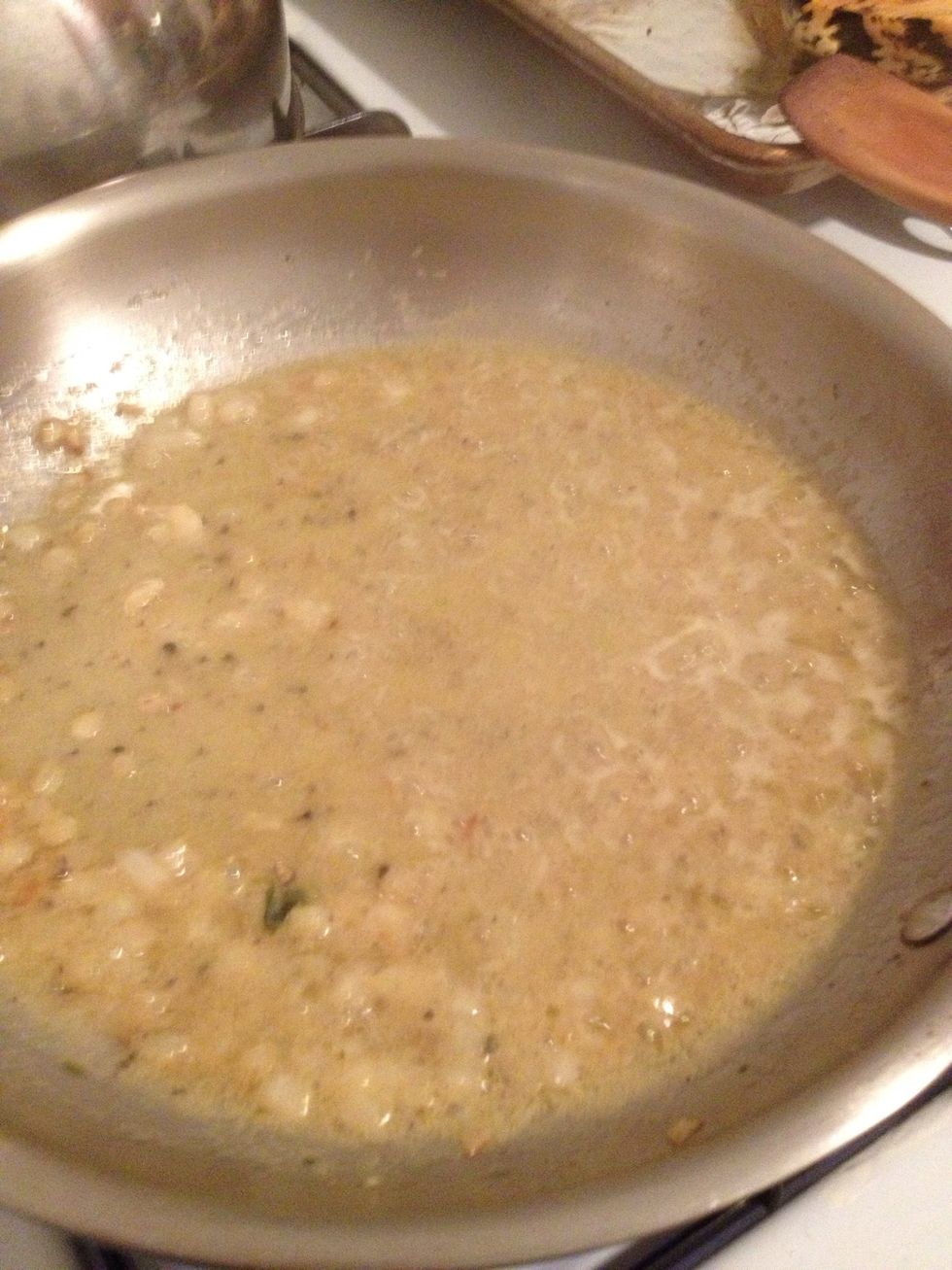 Since quinoa really absorbs flavor I made a pan vinaigrette with garlic, dijon mustard, and tarragon vinegar. I added the vinaigrette to the quinoa and beef mixture.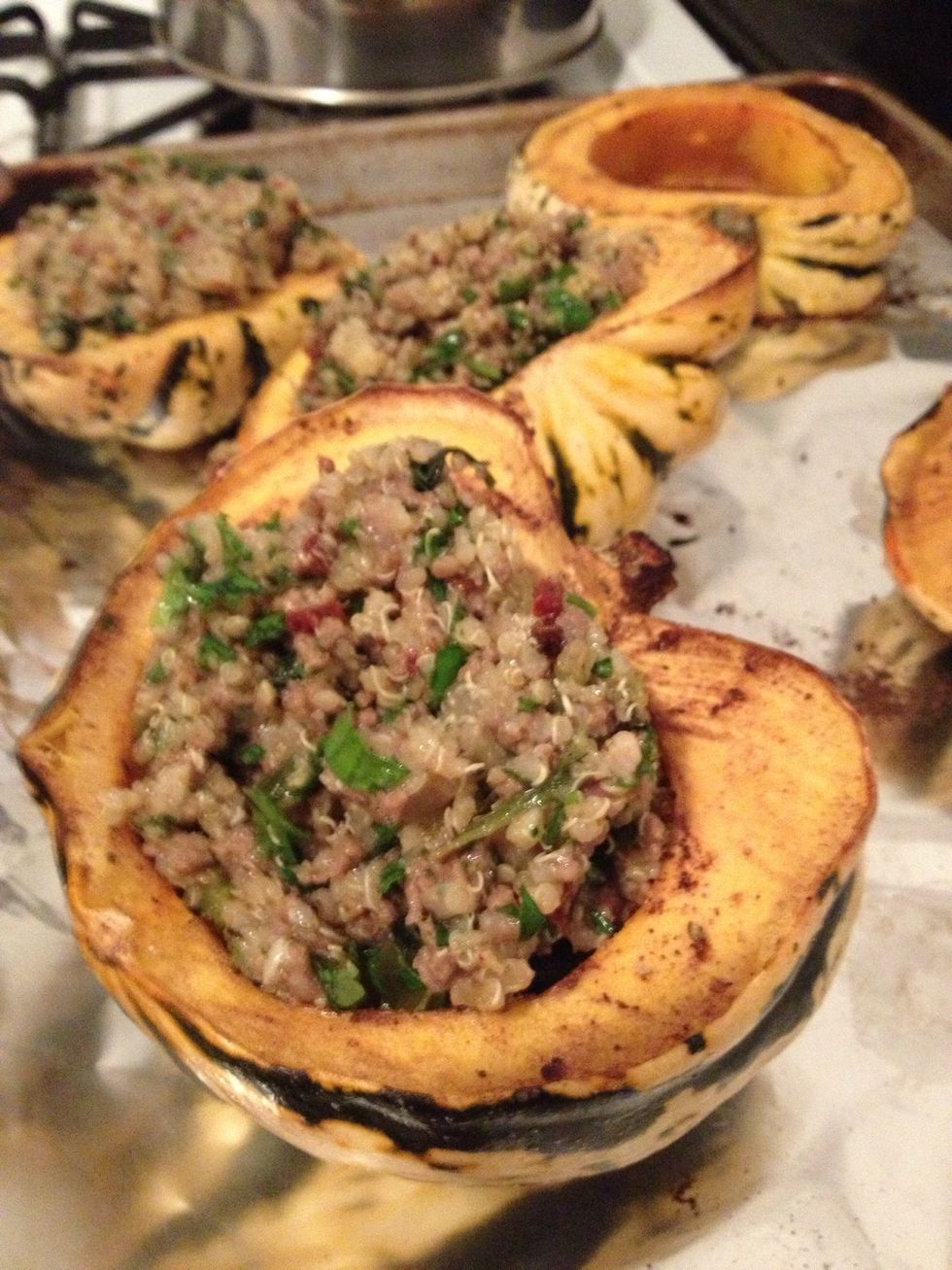 Combine the cooked quinoa, ground beef, and vinaigrette in a large bowl. Add fresh herbs. Scoop stuffing into baked squash. Bake stuffed squash in oven for about 40 more minutes.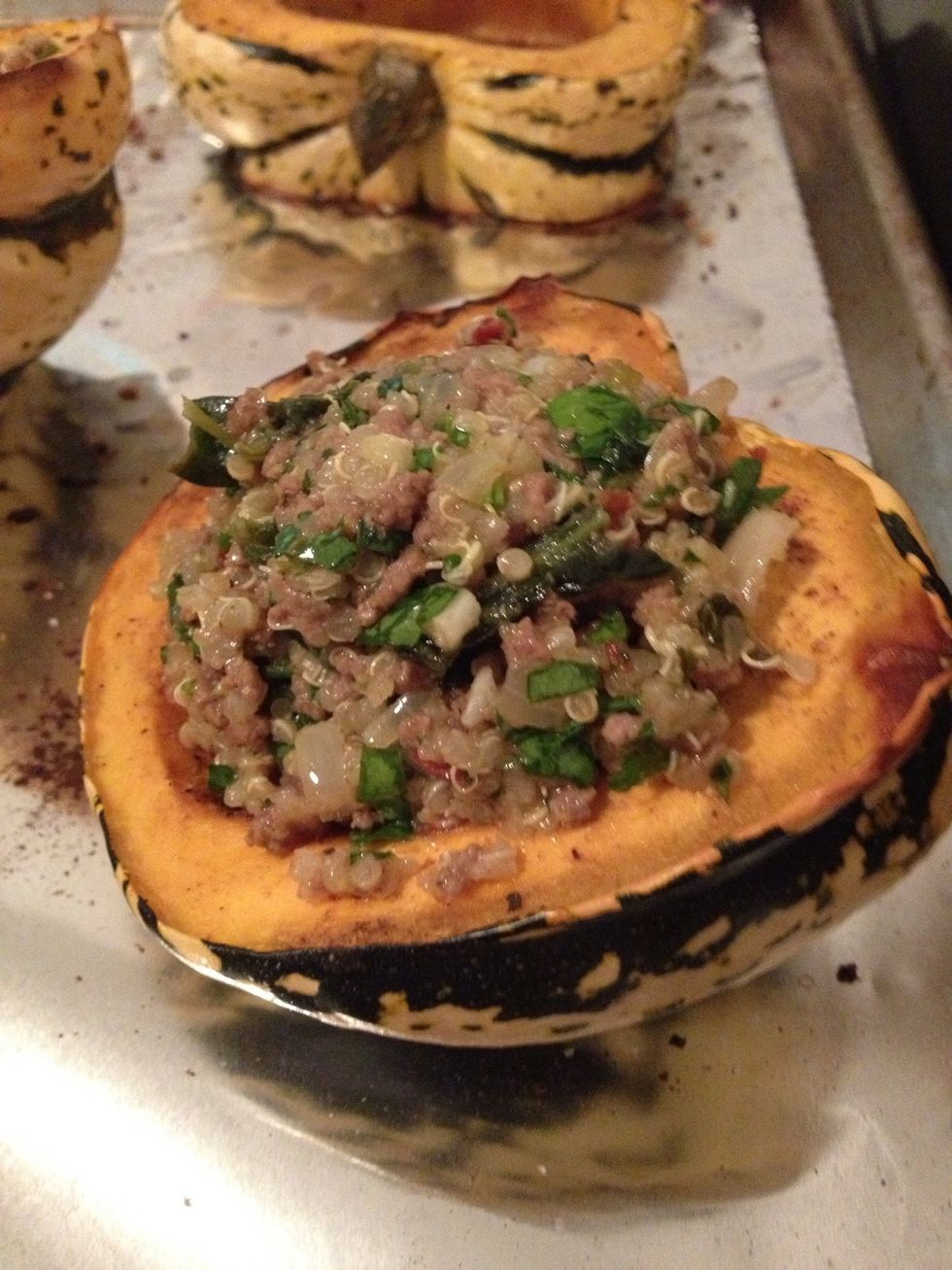 Make sure squash is fully cooked by piercing the thickest parts with a fork.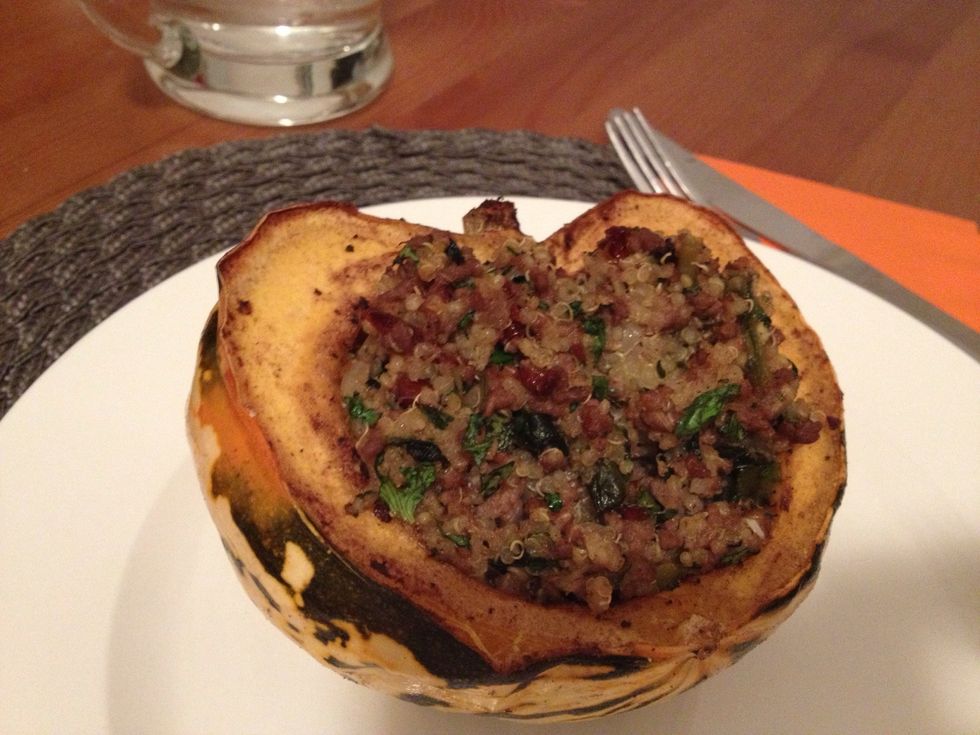 Serve stuffed squash as a main dish on a bed of your favorite greens.
1.0c quinoa
1.0lb ground beef
1.0 Onion, diced
4.0 Garlic Cloves, minced
Salt & pepper, to taste
1.0Tbsp Minced Ginger
2.0 Winter squash
2.0Tbsp Olive Oil
2.0tsp Allspice
1.0tsp Cinnamon
1.0Tbsp Capers
1.0bnch Cilantro
2.0Tbsp Tarragon Vinegar
2.0tsp Dijon mustard