Fresh peppers!! These have different flavors, so find what you like!
1. In a sauté pan, add onions and corn in pan on med-high heat, season with garlic. I coated my pan with olive oil (just a little). This should cook for about 1 minute. Next, you will add your turkey.
Cook your turkey into the mixture. Season as desired. When your meat is done, reduce heat to medium and add your black beans. Mix and turn off heat after 2min, Cover pan if possible.
Dump ingredients into a mixing bowl. Heat up brwn rice ready pack in microwave for 90secs. Add to the mixing bowl. STIR!! Preheat oven to 425. Next, we cut off the tops of our peppers. STUFF! 👉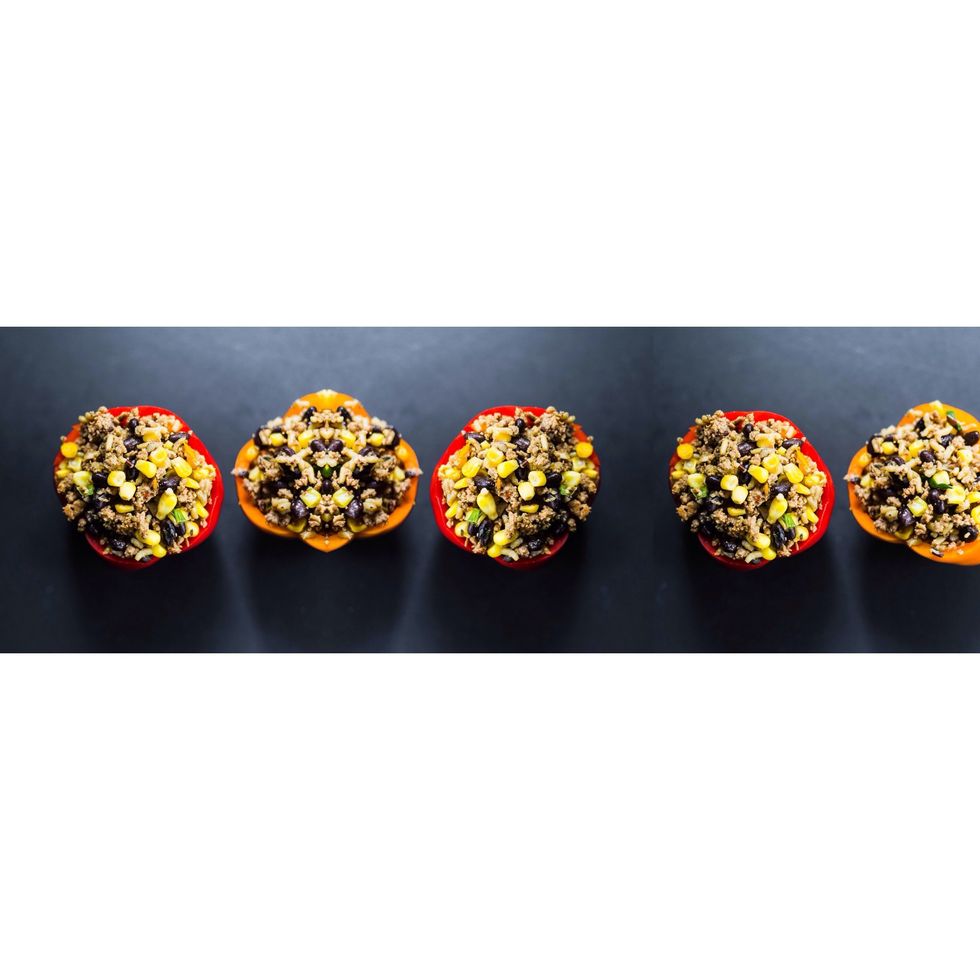 I like to over stuff mine. I can't get enough of it! I store the extra away for the next time I make stuffed peppers. I eat them quite often!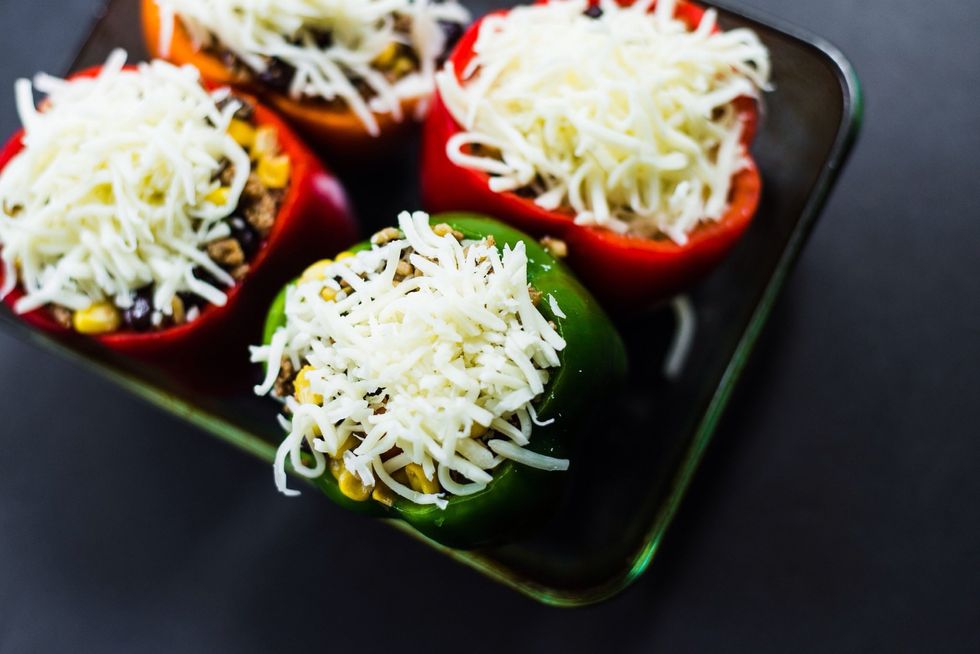 I use olive oil spray for the bottom of the pan (very little). Top these off with mozzarella cheese before inserted into the oven, they will cook for about 16min. Add cheese inside if you want more!
Yum!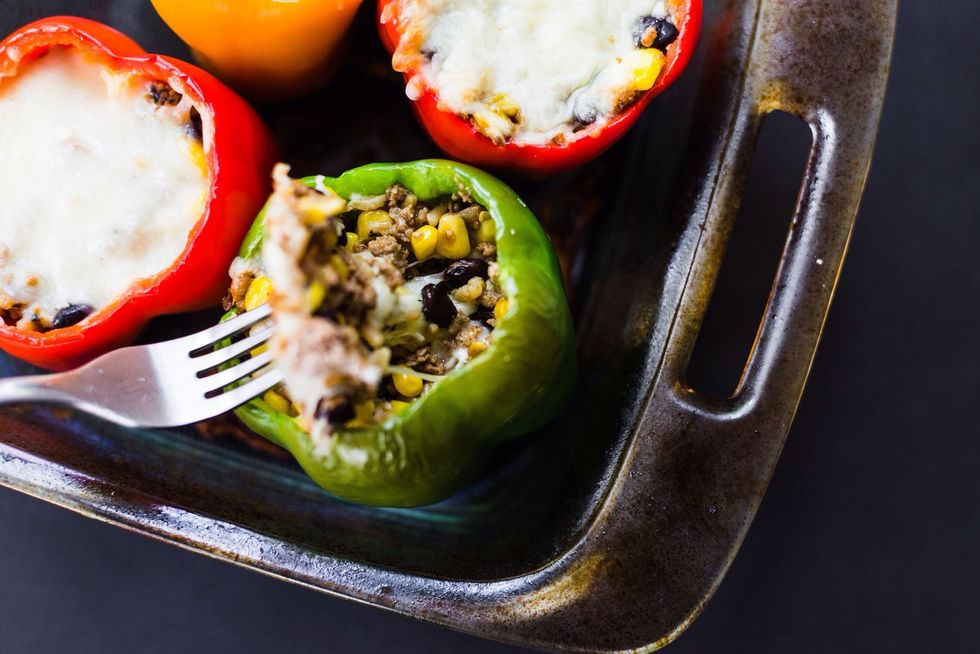 Take a look inside!
This is great for meal prep! Take it to school, take them to work! Remember to eat the pepper as you eat the filing! 👅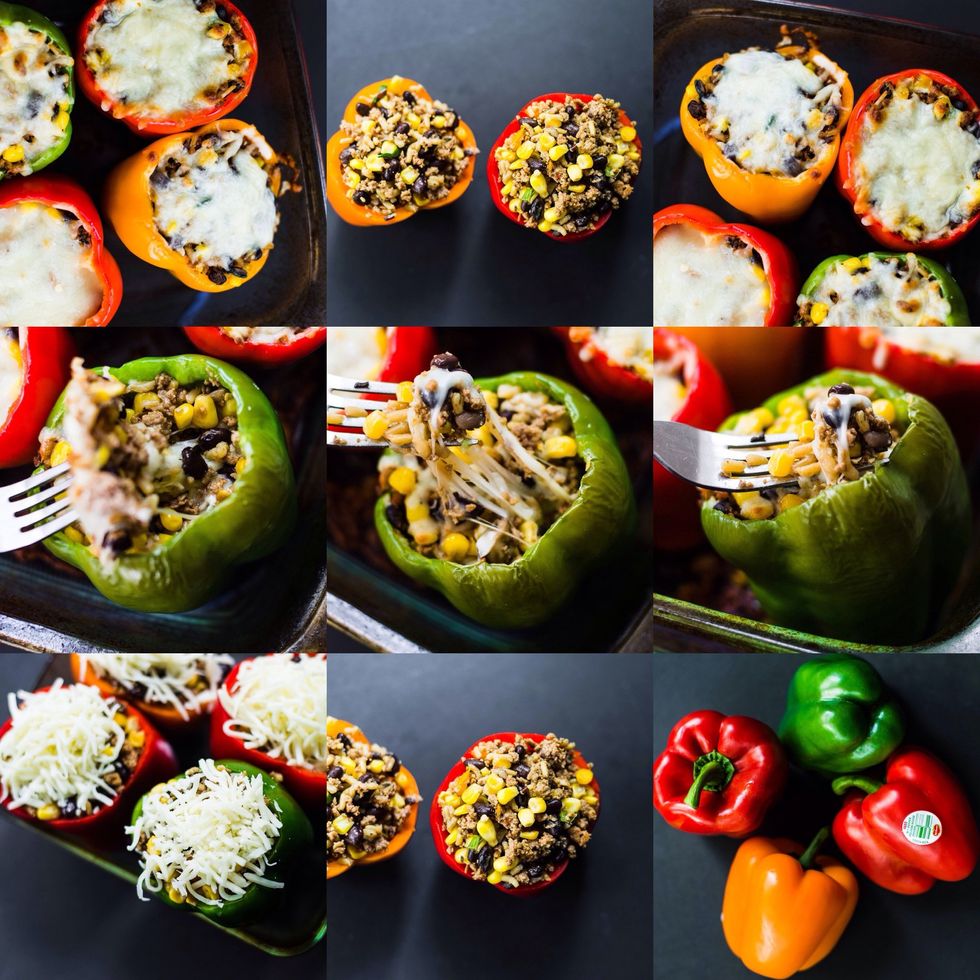 If you liked what you see, please like and comment below! If you have any suggestions, I am listening! Leave a comment! Cheers!
3-4 Peppers
Garlic (salt, minced or halved)
Black Beans
Brown Rice
Corn (frozen)
1.0lb Ground Turkey
1.0bnch Mozzarella Cheese (shredded)
1.0bnch Green Onion (chopped)
Meat seasoning ( your choice)
Uncle Ben's Ready Rice (whole grain) brown rice