Behead the peppers! Don't cut too far down the pepper, keep it large enough to fit about a cup and a half of filling into it. Make sure you get all the gunk and seeds out.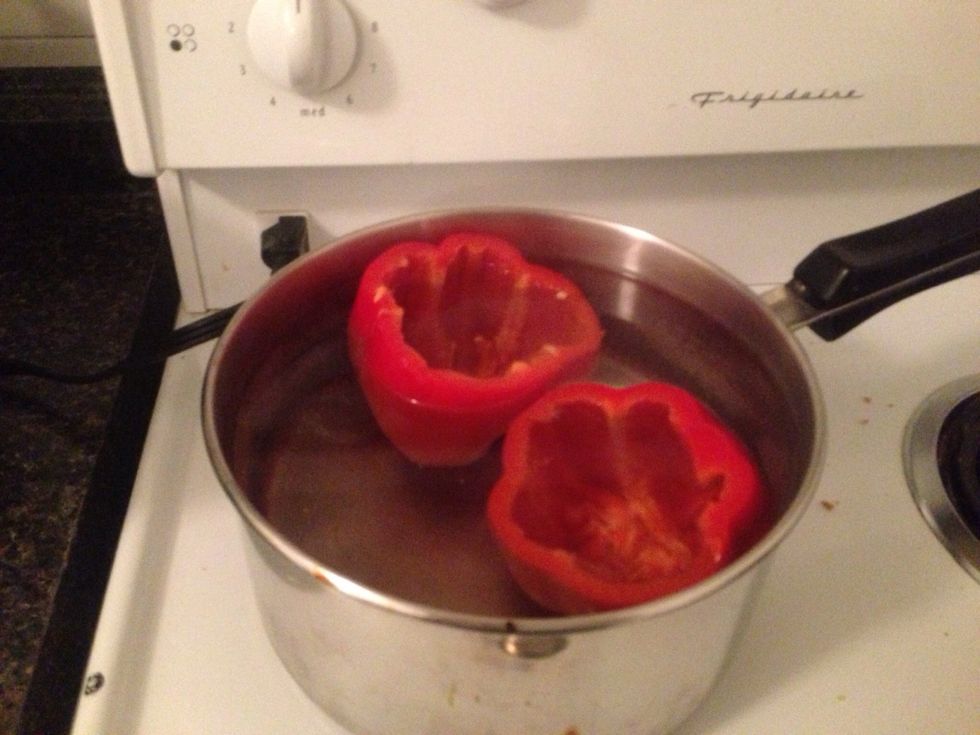 Boil the peppers for 5 minutes max! Any longer and you'll have a soggy pepper, yuck.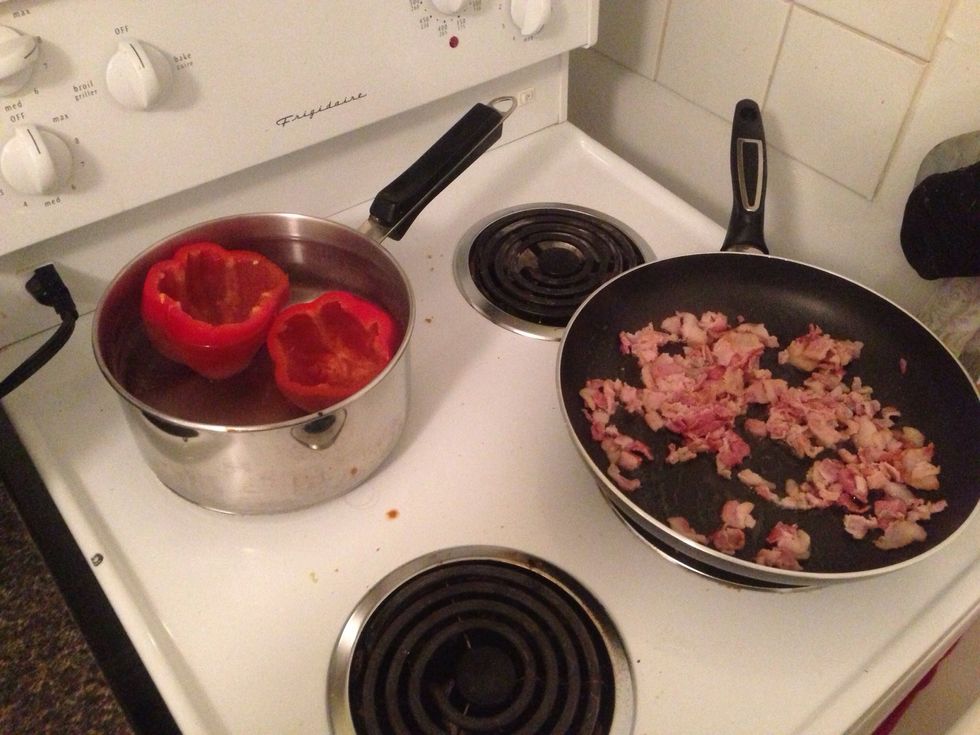 Add chopped up bacon to a skillet on medium heat. When its fully cooked add in chopped onion and garlic with a tablespoon of vegetable oil. Simmer until it smells so good you can't handle it (20 min).
If you're a meat lover like I am, add beef as well as bacon. Cook the beef in a pot with a teeny bit of water and a pinch of cayenne pepper. Once it's browned add the rice into the same pot.
*Tip! If you want to add more flavour to the rice cook it in half water and half a stock of your choice to equal the proper amount of liquid necessary. I used beef stock.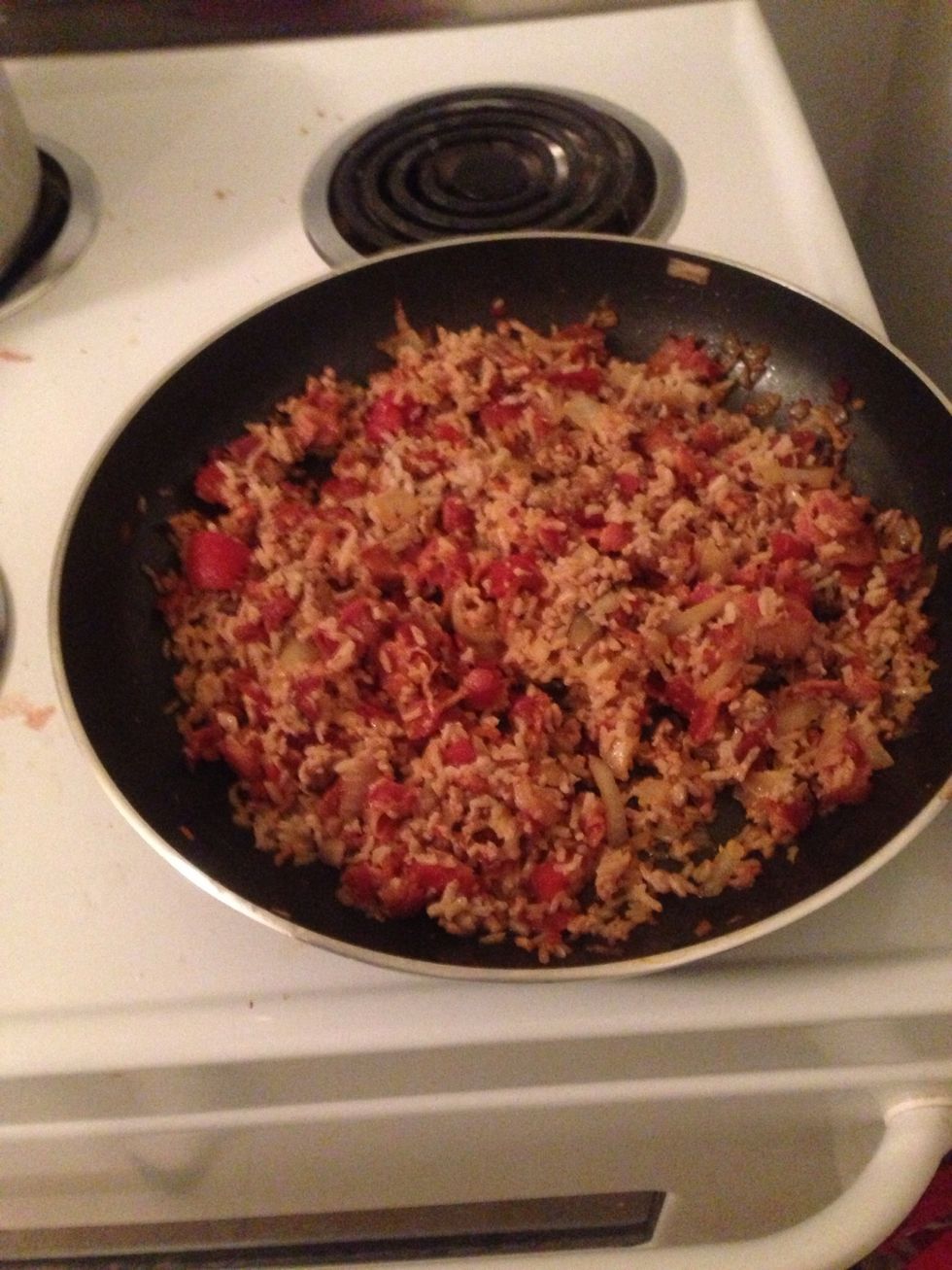 Once the rice is fully cooked in the beef pot, add it to the bacon skillet and mix them together. I added a bit of banana pepper juice to the mix. Simmer for another 15 min.
Fill the peppers with the mixture, do them a bit full so the mixture piles higher than the peppers walls. Nothing is prettier than beef and bacon mixed together on a shimmery placemat.
1/2lb Strip Bacon
1/2c Rice
1/2lb Lean beef
1/2c Chopped onions
4.0 Garlic cloves
1.0pch Cayenne pepper
1/2c Beef stock
2.0 Peppers
Butter
2.0Tbsp Vegetable oil