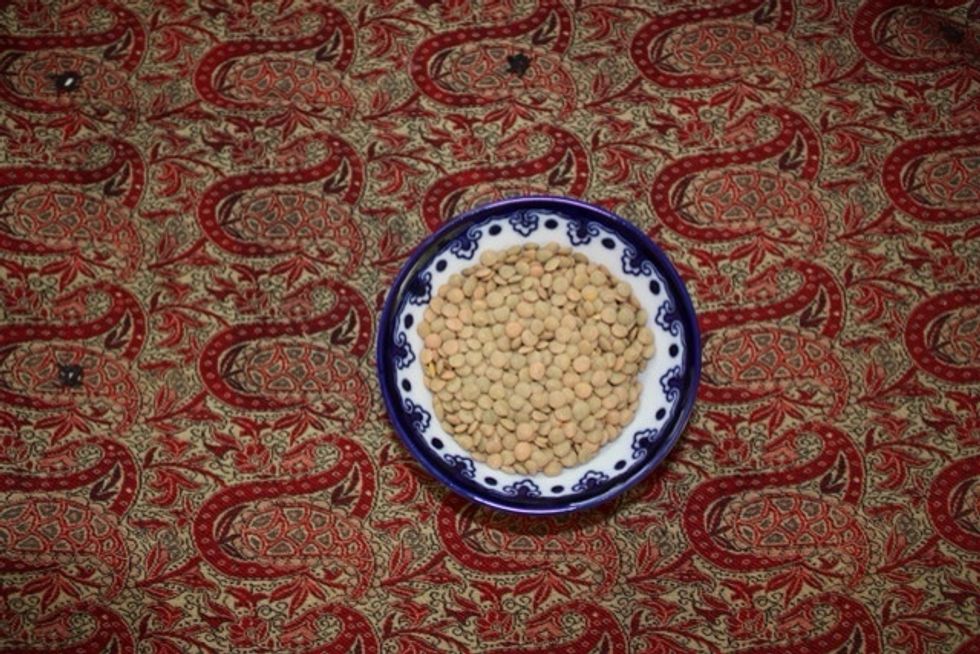 Rinse 1/2 cup of lentils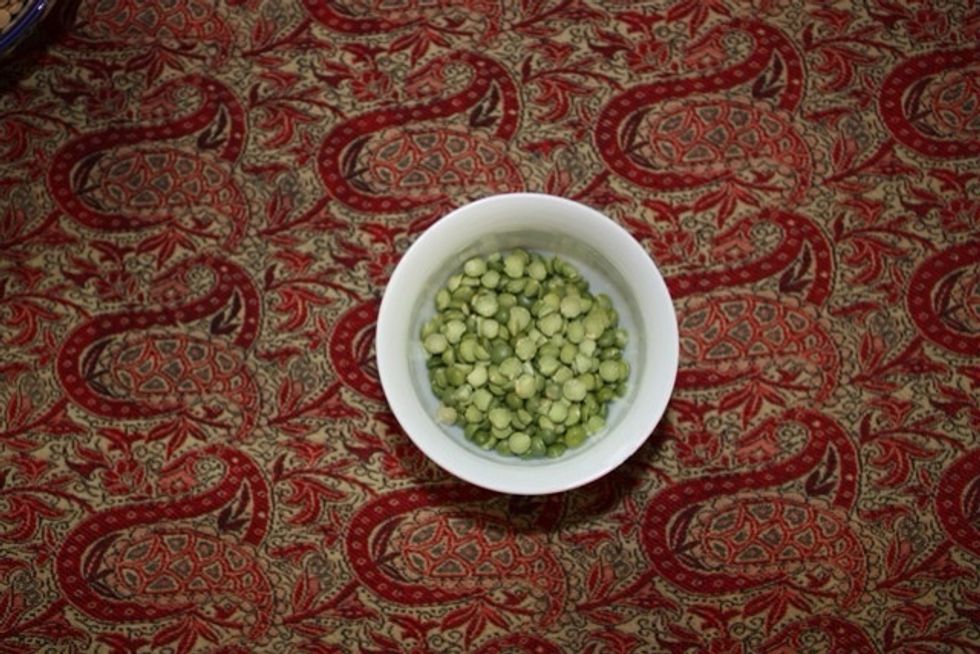 Rinse 1/2 cup split-peas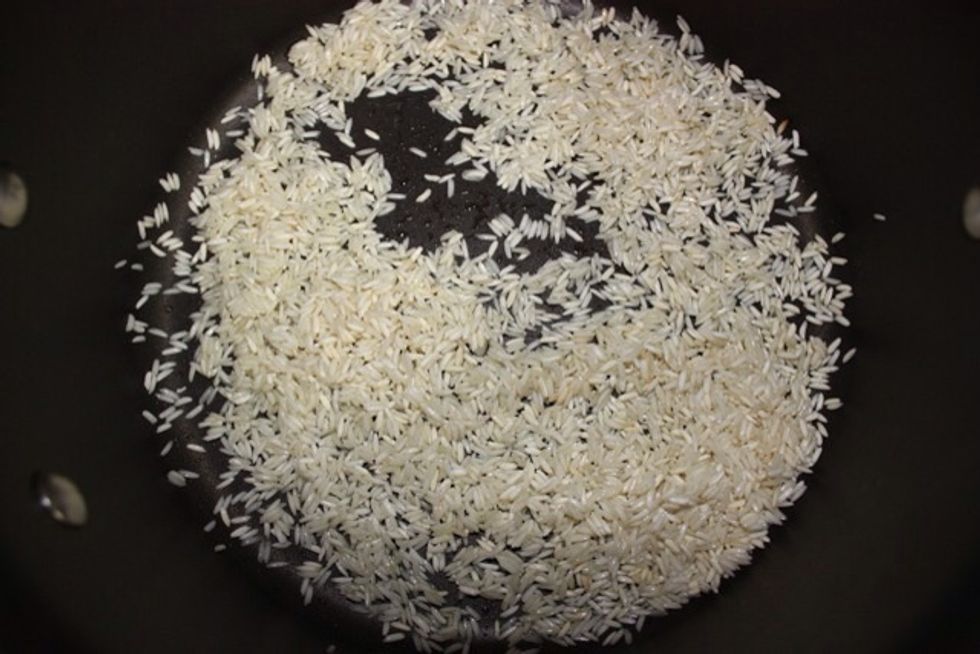 Rinse 1 cup of basmati rice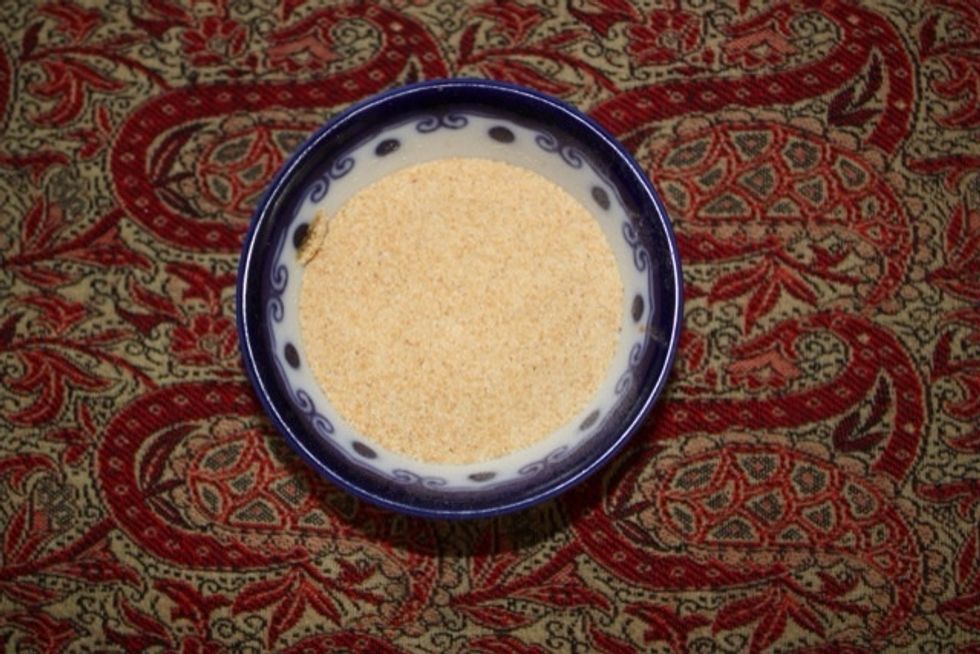 Dash of garlic powder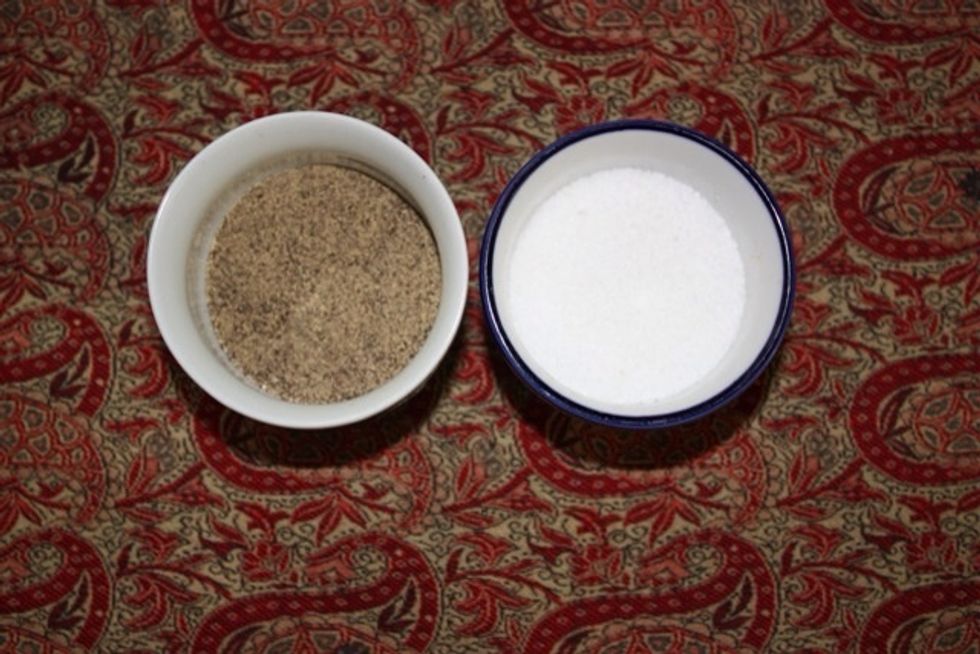 Salt and pepper
Dash of tumeric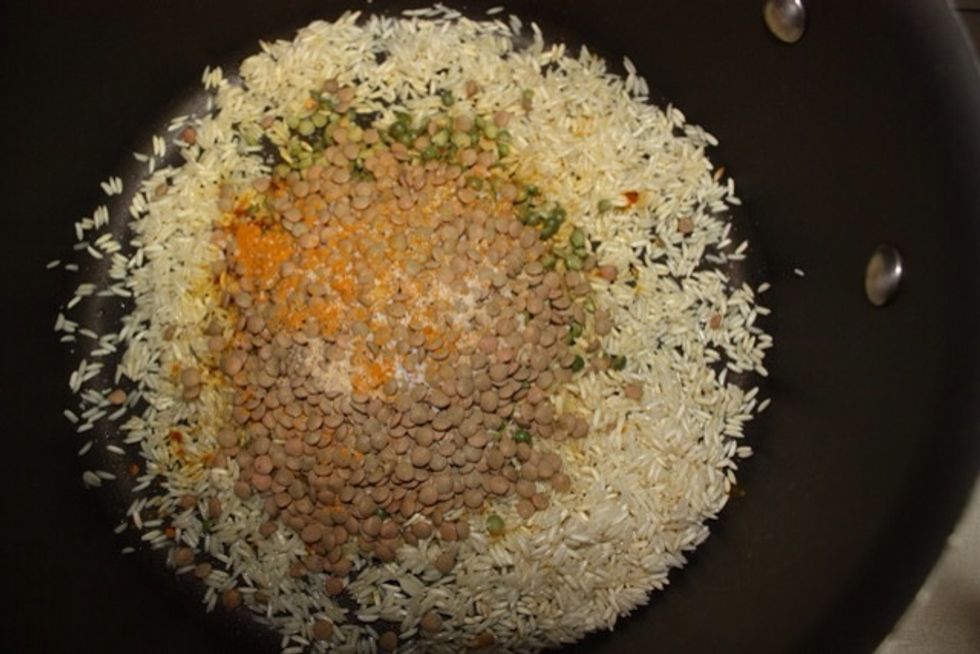 Place olive oil in the bottom of a pot - add rice, lentils, split-peas and spices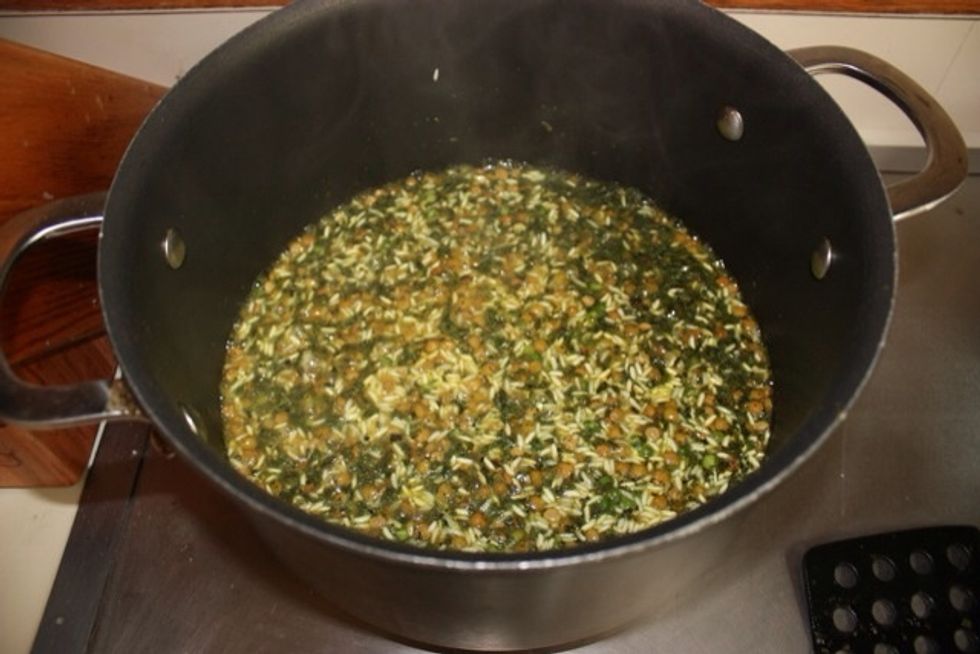 Add three cups of water and 1 cup of parsley. Add lid and cook on medium low for 45 minutes. Stir occasionally and add 1/2 cup water if necessary for the lentils to cook.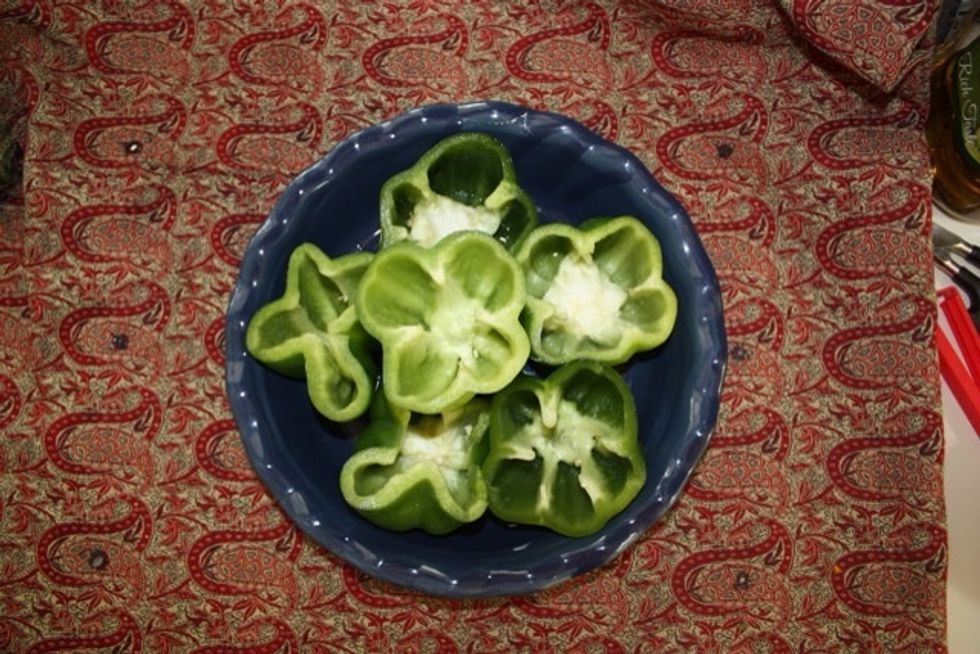 Cut peppers in half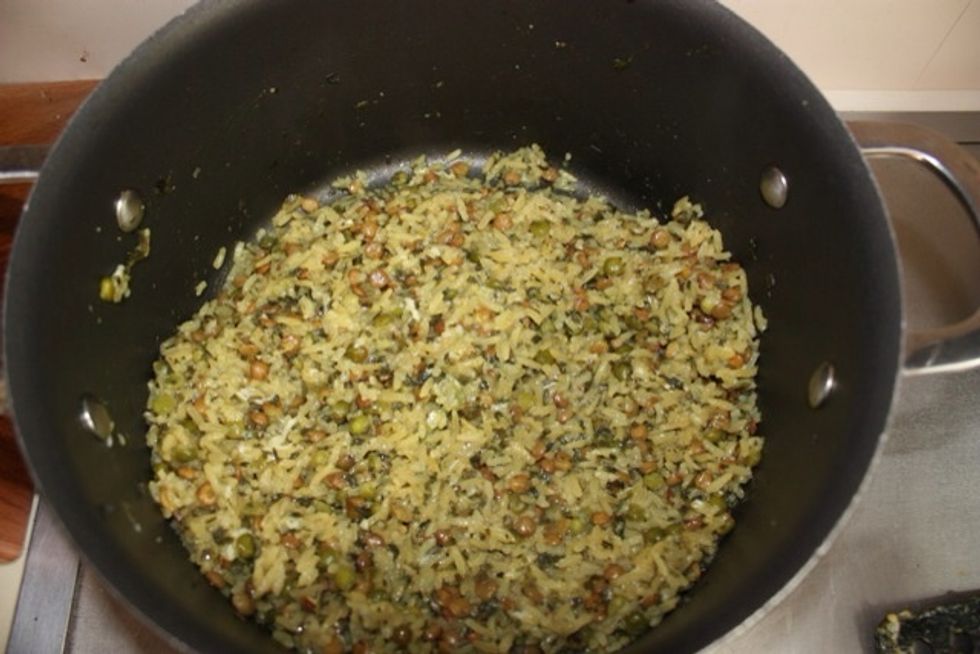 Add salt and pepper as needed
Place in peppers and bake in 350 degrees for 45 minutes. Add some water to the oven dish so the peppers cook all around.
3 green peppers
1 cup basmati rice
1 cup chopped parsley
1/2 cup lentils
1/2 cup split-pea
Dash of tumeric
Dash of garlic powder
2 tablespoons olive oil
Salt and pepper